Africa Horn
US pushes for Sudan resolution by the end of February
US Ambassador John Bolton accused the United Nations and some Security Council members on Monday of moving too slowly towards setting up a UN peacekeeping force in Sudan's troubled Darfur region. Bolton expressed frustration with UN Secretary General Kofi Annan and UN officials over the pace of preparation for the mission, which would replace 7,000 African Union troops. He also said African and Arab diplomats on the Security Council needed to move more quickly. "We're prepared, but the main thing, I think, is to get the internal UN operation to be moving more quickly, which we'd like to see," he said.

UN spokesman Stephane Dujarric said United Nations officials were in talks with African leaders about the force and that planning for the mission "is moving full-steam ahead." The African Union's mandate in Darfur expires on March 31. Bolton's criticism came three days after US President George W. Bush backed a larger force for Darfur, where an estimated 180,000 people have died since early 2003 when decades of tribal clashes over land and water erupted into large-scale violence.

It was Bush's strongest statement of support yet for an expanded international role in Darfur. He said that a new mission in Darfur will require "probably double" the current number of international peacekeepers and a coordinating role for NATO. The Security Council on February 3 urged the United Nations to start planning to take over the mission. Annan has urged major powers to take part, saying an expanded force will need the kind of assets only a highly capable military can provide.
Posted by: Fred || 02/22/2006 00:00 || Comments || Link || E-Mail|| [253 views] Top|| File under:
Africa North
Mauritania holding 7 al-Qaeda recruits
Mauritania is holding seven men without trial under U.S. pressure on suspicion they were recruited by an al Qaeda-linked group to fight in Iraq, their lawyers said on Monday, but the government denied bowing to Washington. The men, all young Mauritanians suspected of being trained in Algeria by an Islamic militant group, were tortured after their arrest and are still in prison despite a court order for their provisional release, their lawyers said.

"They are not being released under pressure from certain embassies, and particularly from the United States," said Mohameden Ould Icehidou, a lawyer representing three of the men. "It is about maintaining a permanent plot and showing that (Mauritania) is active in what is called the fight against terrorism," he told Reuters in the capital, Nouakchott.

Mauritania's military rulers denied any U.S. pressure. "There are suspected terrorists among this group. They are in the hands of the justice system," Colonel Mohamed Ould Abdel-Aziz, who led a bloodless coup last August and is a member of the country's ruling military council, told Reuters. "There can be an exchange between states in such cases but there is no pressure," he said in an interview, adding that they were being held awaiting trial while investigations continued.

U.S. officials were not immediately available for comment.

The men were arrested in April 2005 in the northern town of Nouadhibou and were tortured before Mauritania's state security service compiled a report saying they had been trained to fight in Iraq, Ould Icehidou said. He said the men were suspected of receiving training in the Sahara from the Armed Islamic Group (GIA), an Algerian militant movement, but no weapons had been found when they were arrested and no evidence had been provided to back up the claims.

"They have not been judged. There has been no evolution in this dossier," said Fatimata M'Baye, president of the Mauritanian Human Rights Association (AMDH).


"They were just simple shepherds. Well-armed, simple shepherds."

Mauritanian authorities have said in the past that Algerian-based Salafist Group for Preaching and Combat (GSPC), a movement allied to al Qaeda and on a U.S. list of terrorist organisations, was recruiting youths to fight in Iraq, Afghanistan, Chechnya and the Palestinian territories.

But many Mauritanians say former President Maaouya Ould Sid'Ahmed Taya, overthrown last August, exaggerated the militant threat to justify arresting scores of moderate Islamist opponents. "Taya hypnotised the United States in making it believe there was terrorism here," said Brahim Ould Ebetty, a Mauritanian human rights lawyer.


"It was just lies, all lies!"

Taya assiduously courted Washington in the later years of his rule, shifting support away from former Iraqi leader Saddam Hussein to the United States and Israel, to the dismay of many Arabs in the Islamic Republic.

The junta released many Islamist political prisoners in Mauritania immediately after it took power, to the alarm of some diplomats, but has repeatedly said it wants to have its cake and eat it too remain a U.S. ally in the fight against terrorism. Some 21 Islamist prisoners, including the seven men arrested in Nouadhibou, are still in prison.

Local human rights groups say foreign interest in the seven detained men has made it more difficult for Mauritania's interim leaders -- anxious to maintain international goodwill during the transition -- to resolve their case quickly. "The government is very troubled by this affair. There is American pressure which they cannot get away from," Ebetty said.

Mauritania has in the past received military training from the United States as part of Washington's Trans-Sahara Counter Terrorism Initiative (TSCTI), designed to confront the threat of terrorism, banditry and smuggling in the vast Sahel region. The United States' top diplomat for Africa, Jendayi Frazer, said on Friday the country would remain cut off from many areas of U.S. cooperation and assistance until a democratically elected government was in place. "Certainly, we can't cooperate with them at the level that we would want to, given the terrorist threat in the Trans-Sahara," she said.
Posted by: Dan Darling || 02/22/2006 02:22 || Comments || Link || E-Mail|| [245 views] Top|| File under:
Cairo asks Washington to give Hamas time
Egypt's foreign minister said Tuesday it would be premature to cut off international aid for a Palestinian government, even if Hamas is at its helm, dashing Bush administration hopes for a unified front as US Secretary of State Condoleezza Rice stood stiffly at his side. "We should give Hamas time," Foreign Minister Ahmed Aboul Gheit said. "I'm sure that Hamas will develop, will evolve. We should not prejudge the issue."

"Yass, yass. Let's not be hasty here."

That was not the message Rice had hoped to hear from Egypt, an important US ally and Arab powerbroker. The US has praised Egypt for telling Hamas it must moderate its views now that the Islamic group has won elections for control of the Palestinian parliament. Rice, making her first trip to the region since last month's Hamas victory, stood alongside Gheit as he spoke. "If the new Palestinian government led by Hamas is going to be able to meet the aspirations of the Palestinian people for a peaceful life, for a better life, for a life in which there's economic development, it goes without saying that you cannot have one foot in the camp of terror and the other foot in the camp of politics," Rice said during a crowded and sometimes raucous press conference with Gheit.
Posted by: Fred || 02/22/2006 00:00 || Comments || Link || E-Mail|| [263 views] Top|| File under:
Arabia
Kuwait's new Cabinet urged to tackle corruption
Kuwaiti lawmakers Tuesday urged the new Cabinet to fight widespread corruption and to implement long-awaited reforms, a day after it took the oath. "Corruption here has become a big monster," Islamist MP Nasser al-Sane said during a parliamentary debate on the government's program. "We want a new methodology in fighting corruption ... The whole country appears to have been sold as everything has a price," Sane said.

Liberal MP Mohammad al-Sager charged that four reformist ministers in the previous government were ousted because of their efforts to fight corruption. Two leading liberal former ministers, Abdullah al-Taweel (commerce and industry) and Faisal al-Hajji (social affairs and labor), were excluded from the new formation. Former Justice Minister Ahmad Baqer, an Islamist, and Education Minister Rasheed al-Hamad, an independent liberal, were also dropped.
Posted by: Fred || 02/22/2006 00:00 || Comments || Link || E-Mail|| [250 views] Top|| File under:
Britain
Guantanamo 7/7 link 'nonsense' - Unnamed Source
BRITISH officials investigating July's London suicide bombings have received no useful intelligence from detainees held at the United States military camp at Guantanamo Bay.

Whitehall officials yesterday disputed suggestions from the US military that interrogation of detainees at the Cuban camp showed some were in contact with the bombers before the attacks. The insistence fuelled suspicions the US authorities are over-playing the role of Camp Delta in the fight against terrorism, trying to assuage British unease about the Guantanamo base.

Major-General Jay Hood, the US Army officer in charge of the camp, has told visiting British reporters that he had passed to UK intelligence agencies "information [detainees] have provided about the London bombings".

But one well-placed UK source described that suggestion as "nonsense".


Attributed quote to named US officer versus anonymous unattributed quote. I know who I am inclined to believe.
Posted by: phil_b || 02/22/2006 04:51 || Comments || Link || E-Mail|| [251 views] Top|| File under:
Caucasus/Russia/Central Asia
Nuggets from the Caucasus Press
--INTERIOR MINISTRY FORCES ATTACKED IN INGUSHETIA

An attack on interior ministry troops in Ingushetia killed one and injured four, RIA Novosti reported on February 12. According to Ingushetia's Interior Ministry, the attack occurred on the evening of February 11 in the Suzhensky district village of Troitskaya when two unidentified persons fired automatic weapons at Interior Ministry troops who were returning to their base. One of the attackers was killed by return fire; a second gunman was wounded, but managed to escape.

--FOREIGN INTELLIGENCE ALLEGEDLY FINANCED NALCHIK ATTACK

The deputy head of the Kabardino-Balkaria Interior Ministry's anti-organized crime department, Albert Sizhazhev, claimed on February 14 that last October's attack in Nalchik was financed by foreign intelligence agencies. According to NTV.ru, Sizhazhev said the attack was organized by "ringleaders of the bandit underground of Kabardino-Balkaria" who "had the powerful financial support of foreign special services." In January, he said, three "gang leaders" were killed in Anzorei, a village in Kabardino-Balkaria—one of them a Kabardino-Balkaria native, the other two from Chechnya and Turkey. According to Sizhazhev, among the items seized from the dead rebels were seven pistols taken during the rebel attack on the federal anti-narcotics branch office in Nalchik in December 2004 and "a system of satellite orientation." According to Itar-Tass, the head of the religious affairs department of Kabardino-Balkaria's Ministry of Culture, Dzhambulat Gergokov, claimed that the "bandit underground" in the republic was funded via non-governmental organizations working in Chechnya.

--KHASAVYURT ACTIVIST RELEASED FROM JAIL

The Khasavyurt City Court on February 13 released Khasavyurt human rights activist Osman Boliev, head of the "Romashka" organization, after he signed an agreement not to leave the Dagestani city, Prima-News reported. Boliev is on trial after being detained last November during a traffic stop and subsequently charged with illegally possessing weapons after a grenade was allegedly found on him. His lawyer claims police planted the grenade on him. Boliev's arrest took place after "Romashka"" filed a complaint with the European Court of Human Rights in Strasbourg over the October 2004 abduction of another Khasavyurt resident (see Chechnya Weekly, January 26 and December 8, 2005).

--MILITANTS REPORTEDLY NABBED IN CHECHNYA AND DAGESTAN

Chechen Interior Minister Ruslan Alkhanov said on February 14 that a militant killed during a security sweep, Dzhabrail Abdurzakov, was Shamil Basaev's "right-hand man," Interfax reported. Abdurzakov was killed in Urus-Martan. Meanwhile, RosBusinessConsulting reported on February 14 that Dagestani security forces had captured a rebel "emir," identified as Isa Mazhidov, during an operation in the village of Osmanyurt.
Posted by: Dan Darling || 02/22/2006 02:17 || Comments || Link || E-Mail|| [241 views] Top|| File under:
Nogai involvement in Stavropol battle confirmed
A member of the Stavropol Krai administration's anti-terrorist commission, Aleksandr Bondarenko, told RIA Novosti on February 10 that the militants who were killed in fighting in Tukui-Mekteb, a village in Stavropol Krai's Neftekumsky district, were members of an ethnic Nogai battalion that has been operating in Chechnya. "All these people were Nogais," said Bondarenko, adding that during the fighting in Chechnya in the 1990s they were part of [Chechen rebel warlord] Shamil Basaev's group. "Later, when the counter-terrorist operation ended, they all dispersed into the 'jamaats,' closed extremist Muslim societies split into territories," Bondarenko said. Nezavisimaya gazeta reported in February of last year that there was a "Nogai Jamaat" operating in Stavropol Krai, which had been "formed on Shamil Basaev's instructions during the first Chechen war to control steppe settlements in Neftekumsky district of Stavropol and the neighboring Chechen district of Shelkovsky" (see Chechnya Weekly, February 9, 2005).

The Associated Press reported on February 10 that two days of fighting in Tukui-Mekteb, located about 40 kilometers north of the Chechen border, had killed 12 suspected rebels and seven policemen. According to the news agency, police and local interior ministry officials said they were acting on a tip when they hunted down the rebels in Tukui-Mekteb and that 700 police troops had surrounded two houses where the remaining rebels were holed up a day after special forces stormed another house nearby. A regional interior ministry source told Interfax that the militants had planned to seize a school in Stavropol Krai in an operation similar to the seizure of the school in Beslan, North Ossetia in September 2004.

Kavkazky Uzel on February 10 quoted Akhmet Yarlykapov of the Russian Academy of Sciences' Institute of Ethnology and Anthropology as saying: "Neftekumsky district has always been a headache for everyone. Apart from the Russians, there are two sets of peoples who have lived there for ages and earned the right to be called indigenous—Nogais and Turkmens. But the Nogais are living there as a people without any rights. They are not represented in the Neftekumsky district administration, although they make up about half the district's population. And this policy of accusing an ethnic group of Wahhabism has been carried out in relation to the Nogais for ages. And it seems that, finally, they have persuaded the Nogais that they are in fact Wahhabis."

Yarlykapov, however, said the idea that there is a rebel "Nogai battalion" is "a myth," as are reports of other ethnic battalions. "Nogais from Neftekumsky district did fight on the side of the militants in Chechnya," he said. "They have some guilt in this, but the Stavropol authorities themselves created [such an] intolerable situation that people went over to the separatists. The formations in Chechnya fighting against the federal forces are not organized along ethnic lines. This is alien to them; they are an 'internationale.' Therefore the existence of a Karachai or Nogai battalion is a myth. It benefits Basaev to promote this myth—saying, 'the [different] peoples support me.'" The Stavropol authorities, for their part, have used this myth to "oppress" the Nogais," said Yarlykapov. "And the one who comes out winning in this story is Basaev."
Posted by: Dan Darling || 02/22/2006 02:16 || Comments || Link || E-Mail|| [242 views] Top|| File under:
Saludayev discusses Chechen goals
The separatist Chechenpress website on February 11 posted a video of separatist president Abdul-Khalim Sadulaev reading a statement in Chechen. In the statement, which was credited to the Daymohk information agency and accompanied by a written Russian-language translation, Sadulaev said he wanted to "clear up our goals and tasks, around which there has, of late, developed a discussion that is leading us away from our Jihad."

Sadulaev first addressed the issue of the separatist constitution. He noted that article one of the constitution, which was adopted in 1992, states that the "Chechen Republic is a sovereign and independent democratic legal state created as a result of self-determination of Chechen people." Later, as Chechen self-determination developed, Sadulaev said, "it became necessary to bring the state's basic law in full accordance with the norms of Islam. That work began during the first president of ChRI [Chechen Republic of Ichkeria] Djokhar Dudaev, with the declaration of Jihad in the fall of 1994 and the start of the work of the Sharia Courts in the autumn of 1995. Under Zelimkhan Yandarbiev, the judicial system completely switched over to Sharia law. Aslan Maskhadov in 1998 brought the work of the state structures in accordance with Islam, and on February 4 1999 proclaimed the complete switchover to an Islamic form of governance. A state commission was created for the development of an Islamic constitution with the participation of all branches of power, scholars and legal experts."

According to Sadulaev's account, work to bring the Chechen constitution into full conformance with the norms of Islam was completed at the ChRI Great Majlis Shura in the summer of 2002. Article one of the constitution was revised to read: "The Chechen Republic of Ichkeria is a sovereign, independent Islamic legal state created as a result of self-determination of Chechen people. The source of all decisions made is the Quran and Sunna."

In his statement, Sadulaev next dealt with the ChRI Majlis Shura, which, he said, was created as the "future supreme organ of state power (parliamentary government). It is intended that the institution of the presidency will be abolished, [and] the head of state will be the Emir of the ChRI Majlis Shura." Elections for that body, he said, will be carried out according to an Islamic principle, "which approximately adheres to the U.S. system of elections (the system of electors)" [meaning the Electoral College]. The completion of work on this system is planned for "the end of the war," Sadulaev said.

The Chechen separatist leader's statement also dealt with, among other issues, freedom of speech. "Islam recognizes the impossibility of building a legal state without acknowledging freedom of speech and constructive criticism, but categorically forbids blasphemy or the propagandizing of debauchery, violence, [or] racial or religious intolerance," he said. "Public organizations and individuals are free to express their opinion on any issue concerning the vital functions of the state and society without resorting to ad hominem arguments or hurting the honor and dignity of an opponent."

Sadulaev also touched on the issue of a Majlis Shura of the Caucasus. "Today, in a century of globalization and with the acceleration of the processes of integration, it is above all those who have a commonality of interests and values who are uniting," he said. "The peoples of the Caucasus have common history, a common struggle for freedom and independence, a common religion, common ideals and values. It is international practice, and a striking example of that is the unification of Europe." In the future, he said, "there are plans for the creation of a Majlis Shura of the Caucasus [and] a Shura Alimov of the Caucasus, and for the creation of a confederative state of the type of the European Union." Attempts by the Kremlin "to portray the natural desire of the peoples of the Caucasus to unite in order to throw off the imperial yoke of Russia as a threat to the whole world are mendacious and futile," Sadulaev added.

Finally, Sadulaev made comments apparently connected to the ongoing dispute between the radical wing of the Chechen resistance, represented by Movladi Udugov, and the moderate wing, represented by Akhmed Zakaev (see Chechnya Weekly, February 9). "Enormous work has been carried out over 15 years in the matter of strengthening freedom and establishing an independent Chechen Islamic State," he said. "And this work is being carried out today. Thus today all mujahideen are joined in a single structure, together are waging war on the path of Allah, on the path of building a full-fledged Islamic state. And on that path, the mujahideen, by the grace of Allah, are trying in everything to adhere to Sharia, to adhere to the rules and norms of behavior of Islam…and to strengthen our unity. And it would be very good if all of our brother and sister muhajirs [refugee, immigrant or emigrant] located outside Nokhchich'o [Chechnya-CW] adhered the same way. But even more important today is to make clear to all muhajirs, to everyone who is not taking active part in combat operations, who are not openly fighting in jihad, [that] the mujahideen have the advantage over the muhajirs. And all muhajirs should know that they are assistants and advisers to the mujahideen, and not their superiors. And if each observes their obligations and knows their place, then we will have mutual understanding, harmony and a speedy victory."

Sadulaev, it should be noted, interspersed his points with quotations from the Quran.
Posted by: Dan Darling || 02/22/2006 02:15 || Comments || Link || E-Mail|| [246 views] Top|| File under:
Kadyrov claims $1,000,000 was funneled to hard boyz to kill his old man
Chechen Prime Minister Ramzan Kadyrov Tuesday said $1 million was funneled to Chechen terrorists to assassinate President Akhmad Kadyrov in 2004. Kadyrov told U.N. High Commissioner for Human Rights Louise Arbour the money was directed to Akhmed Zakayev, who is living in Britain, the Russian information agency Novosti reported. Kadyrov accused Zakayev of financing the attack at Dynamo stadium in Grozny, which left Kadyrov dead.

Kadyrov said in the 1990s businessman Boris Berezovsky gave money to Chechen separatists. "Berezovsky repeatedly met with warlords and offered a financing scheme to them. Berezovsky said to the militant leaders, 'I can't give you money directly, and therefore I suggest that you kidnap Russian civilians and servicemen in Chechnya, then I will pay you millions of dollars under in ransoms for them'," Kadyrov said, Interfax reported. "The militants received millions of dollars under this scheme, with which they bought weapons and ammunition."
Posted by: Dan Darling || 02/22/2006 01:47 || Comments || Link || E-Mail|| [242 views] Top|| File under:
China-Japan-Koreas
Poll: Youths Back N. Korea if Attacked
Nearly half of South Korean youths who will be old enough to vote in the country's next elections say Seoul should side with North Korea if the United States attacks the communist nation, according to a poll released Wednesday. At the same time, 40.7 percent of the 1,000 young people surveyed said Seoul should remain neutral in the event of hostilities between Washington and Pyongyang, according to the poll by The Korea Times and Hankook Ilbo dailies. Only 11.6 percent said the South should back its longtime U.S. ally.

The poll, conducted Feb. 16-19, surveyed youths between 17 and 23 years old who will be old enough to vote in next year's presidential election. The margin of error was plus or minus 3.1 percentage points. The youths named China as South Korea's most important partner for maintaining friendly relations, at 39.5 percent, followed by the United States and North Korea at 18.4 and 18 percent, respectively. A majority of those surveyed, 54.1 percent, said peaceful reunification was the preferred method for ending the division on the peninsula. But 35.5 percent said the status quo should be maintained if the North and South can peacefully coexist.
Posted by: tipper || 02/22/2006 08:36 || Comments || Link || E-Mail|| [346 views] Top|| File under:
Europe
France's 'racist' soup kitchens shut down
This is actually interesting... theses "soupes au cochon" are part of an effort made by several orgs to challenge the PC-statu quo about islam; theses soups are backed by the identitaires, a small but very active right-wing mvt, and they are clearly aimed at provoking the opinion, with some success : in France, in 2006, the authorities come down on charities because THEY USE PORK in their meal... the same prefect who autorize an anti-cartoon demonstration in Starsbourg complete with shadada and allah u ackbar is doing all he can to suppress theses soups.
See http://www.association-sdf.com/ for the initial soup's website.By Kim Willsher in Paris

The temperature on the street had dropped to minus three and the homeless stood in knots of two or three, blowing on their hands to relieve the bitter cold, as plastic bowls of steaming soupe au cochon were prepared.

"Hot wine?" asked the elegant blonde woman behind the table. But before anything could be served, the police arrived flourishing an order from the local authorities in Strasbourg to shut down the mobile soup kitchen.

The scene has been repeated all over France in recent weeks after complaints that extreme Right-wing groups have been serving "racist" food.

As a result of the closures, hundreds of homeless people will go hungry. The groups giving out the soup say it is nothing more than traditional French cuisine.

Angry protesters retort, however, that they are deliberately offering ham sandwiches and soup made of pork to discriminate against Muslims and Jews who cannot eat the meat for religious reasons. The groups behind the soup kitchens are not formally linked, but they are associated with an ultra Right-wing organisation called Bloc Identitaire.

Officials say the groups are not breaking the law. In Strasbourg and Nice, however, food handouts have been banned on the grounds that they could lead to "public disorder".

In Paris, police have stopped the serving of pork soup at major stations on "administrative grounds" - because the soup kitchens have not got the correct papers - to avoid racial tensions. Fabienne Keller, the Mayor of Strasbourg, said: "Schemes with racial subtexts must be denounced."

Chantal Spieler, the blonde serving soup in Strasbourg as president of the charity Solidarité Alsacienne, was defiant.

"For as long as there are people who are hungry and cold I will disobey this unfair decision," she said.

Even Lhaj Thanmi Breze, president of the Union of Islamic Organisations in France, disagreed with closing the soup kitchens, although he regretted that they were serving pork.
Posted by: anonymous5089 || 02/22/2006 04:33 || Comments || Link || E-Mail|| [305 views] Top|| File under:
Sarkozy sez murder was anti-Semitic
The French interior minister, Nicolas Sarkozy, yesterday described the abduction, torture and killing of a young Jewish man as an anti-Semitic crime, amid growing anger at the brutal murder.

Mr Sarkozy told the French parliament that the gang sought for the murder of Ilan Halimi, 23, whose naked body was found by railway tracks eight days ago, three weeks after he had disappeared, had also tried to kidnap other Jews.

The police, who found literature linking some of the suspects to Palestinian and Muslim groups, have insisted the murder was motivated by greed - the gang had demanded a ransom - and not religious motives.

Mr Sarkozy told MPs: "The truth is that these crooks acted primarily for sordid and vile motives, to get money, but they were convinced that 'the Jews have money', and if those they kidnapped didn't have money, their family and their community would come up with it.

"That's called anti-Semitism by amalgam."

He added that four of the six other people the gang had approached and tried to kidnap "were of the Jewish faith" and described the criminals as "barbaric".

The judge overseeing the inquiry into the murder has instructed investigators to look into anti-Semitic motives in the cases of seven of the 13 suspects arrested.

Mr Sarkozy added: "We have a duty to the memory of Ilan Halimi, to his family, his parents, his friends and above all, all the Jews of France, to establish the truth."

Ilan Halimi was snatched on January 21. A young woman, suspected as acting as a lure, has since given herself up. His family received numerous ransom demands. He was found, with 80% of his body burned, naked and handcuffed on February 13. He died on the way to hospital.

Mr Sarkozy said he was releasing details of the inquiry but he hoped they would not arouse hate or fear. "What we don't need now, in addition to this barbarity, is misunderstanding, intolerance and racism," he said.

France's Jewish community numbers around 600,000, the Muslim community around five million, both the largest in Europe.

Two French police officers flew to Ivory Coast yesterday on the trail of Youssef Fofana, the suspected gang leader who had reportedly flown back to his native country after the murder. According to police, Mr Fofana had called himself the "brain of the barbarians".

Police had earlier insisted the murder was not anti-Semitic, but the victim's mother Ruth Halimi accused them of ignoring this motive for fear of upsetting Muslim opinion. She told the Israeli newspaper Ha'aretz that if her son "hadn't been Jewish, he wouldn't have been killed". "We told the police there were at least three attempted kidnappings of young Jews but they kept insisting that the motives were purely criminal."

Jean-Claude Marin, the Paris public prosecutor, told Le Monde yesterday: "When the legal case was opened the anti-Semitic nature of the crime did not come up at all.

"Then, during the weekend, certain people interviewed let it be known, in an indirect way, that the choice of a Jew guaranteed the payment of a ransom. The judge therefore considered that there was possibly an anti-Semitic motive."

According to Le Parisien the woman who had tried to lure two men into the gang's clutches admitted to police that she was instructed to target Jewish men. "In the heads of these youngsters the [Jewish] community had the solidarity to rapidly collect a ransom. The gang wanted money so they went out to get it where they thought they'd find it," a source close to the inquiry told the newspaper.

When the kidnapped man's family told the gang they could not find the €450,000 (£315,000) they had demanded they were told to "go and ask in the synagogues", the newspaper added.
Posted by: Dan Darling || 02/22/2006 02:32 || Comments || Link || E-Mail|| [272 views] Top|| File under:
Batasuna demands hard boyz sprung as condition for peace talks
ETA's political wing, Batasuna, said on Tuesday Basque terrorists would have to be released early from prison if a peace deal was agreed in the troubled Spanish region. Batasuna's leader Pernando Barrena condemned the decision on Monday by Judge Fernando Grande-Marlaska to ensure ETA's worst murderer, Henri Parot, serves a minimum of 30 years of his jail sentence. He called it an attack on the start of a peace process by "state machinery controlled by the Popular Party".

Parot, a jailed member of the Basque armed group ETA who has already spent 16 years in jail and could have been released in 2009, will have to stay in prison until 2020. Grande-Marlaske added Parot's sentences together to make a single 30-year jail term. Reacting to the decision, Barrena said: "No one believes there will be prisoners in 2010 or 2020 if there's a peace process."

He added that if a peace deal was agreed in the Basque country, "everyone knows" that prisoners "will go home within a reasonable time".

In recent months, pime minister Jose Luis Rodriguez Zapatero has been hinting that Spain could be "at the start of the end" of terrorism, however, rumours of an ETA ceasefire have failed to materialise.

Judge Grande-Marlaska's decision was widely praised in the Spanish press. There has been growing concern in recent days at the possibility that Parot and several other ETA members would enjoy early releases. Normally in Spain though ETA members are often sentenced to long jail terms for multiple murders, the sentences are cut to 20 years due to standard sentence reductions.

Parot has been in jail since 1990 after he was convicted of 26 murders and carrying out terrorist attacks. He was sentenced to an accumulative jail term of more than 3,000 years.
Posted by: Dan Darling || 02/22/2006 01:53 || Comments || Link || E-Mail|| [243 views] Top|| File under:
GRAPO admits to Zaragoza shooting
A notorious evil communist terrorist group on Tuesday admitted to a shooting in Zaragoza in which a woman was killed and her husband injured. The admission came in a letter sent to the TV station Antena 3, which purported to be from GRAPO, the October 1st Revolutionary Anti-fascist Group. The police are now verifying the authenticity of the letter.

Ana Isabel Herrero, the wife of entrepreneur Francisco Colell, was shot dead on 6 February in Calle de Cervantes. Herrero and her husband were collecting their car from the garage at number 11. According to Colell, three individuals who said they were members of GRAPO approached them with guns and attempted to take them hostage "for economic reasons".

However, the gang members became nervous when another car arrived, a struggle ensued and the gang shot Herrero and tried to kill Colell. Herrero was taken to hospital in an ambulance but died on the way. Colell survived the attack and was able to identify two of the attackers from police files.

GRAPO emerged in 1975 in the dying days of the Franco dictatorship as the armed wing of the radical Marxist-Leninist Reconstituted Communist Party of Spain. Over the years, the group has carried out dozens of bombings, killings and bank robberies, although following a series of crackdowns by the security forces, GRAPO has been largely inactive in recent years.
Posted by: Dan Darling || 02/22/2006 01:50 || Comments || Link || E-Mail|| [243 views] Top|| File under:
Sakra also linked to the Taliban
A Syrian with alleged links to Al-Qaeda who is suspected of plotting to attack Israeli cruise ships off the Turkish coast has said he was financed by the Taliban, a report said Tuesday. Louai Sakra told police he was given 50,000 dollars by the fugitive Taliban leader Mullah Mohammed Omar to carry out attacks in his name against Israeli targets, NTV television news channel said. He also claimed to have the approval of Al-Qaeda frontman in Iraq, Abu Musab al-Zarqawi, it said.

Sakra's lawyer was not immediately available for comment.


"Go away. Leave me alone. I'm not paid enough to do this."

Sakra, 32, told reporters at a Turkish court after his arrest last August that he was plotting to attack Israeli cruise ships off Turkey's Mediterranean coast. Turkish authorities also suspect him of involvement in the twin suicide attacks that killed 63 people and wounded 750 others in Istanbul in November 2003.

Tuesday's NTV report said he had told interrogators that a fire had broken out on August 4 in the premises where he was preparing his explosives, setting some of them off. "If there had been no explosion, I would have carried out my action the next day," he was quoted as saying.

"I had planned, in the event that I was not able to act against a passenger ship, to target any NATO military ship that was nearby," he said, according to the news channel.

Media reports said Sakra planned to use an inflatable boat packed with explosives to hit an Israeli cruise ship in Antalya, home to some of Turkey's most popular resorts that attract millions of foreign tourists each year.

In an official statement on the case, police last August confirmed that two suspects were caught last week in an operation launched after a suspicious fire at a flat rented in Antalya by Middle Eastern tourists. The statement did not name the men and made no mention of a plot to attack Israeli ships.

Pointing to Sakra, it said a suspect detained at Diyarbakir airport "is understood to hold a prominent position in a terrorist group linked to Al-Qaeda" and had undergone plastic surgery, apparently to disguise himself.

He was present at the flat in Antalya at the time of the fire, which raised suspicions because of an intense smell of chemicals, police said. The documents seized at the flat suggested a link with the 2003 Istanbul attacks, in which suicide bombers detonated explosive-laden trucks five days apart outside two synagogues, the British consulate and the British-based HSBC bank, killing 63 people and wounding hundreds.

The second suspect was detained Saturday while preparing to leave Turkey from a post on the Syrian vorder, police said.
Posted by: Dan Darling || 02/22/2006 01:08 || Comments || Link || E-Mail|| [243 views] Top|| File under:
Muslim invokes blasphemy law on cartoon editor
OSLO: A Norwegian Muslim has reported a newspaper editor who published cartoons of the Prophet Muhammad (peace be upon him) to the police for violating a blasphemy law last used in 1933 against a poet who called Christians cannibals. "I have been reported to the police for blasphemy. We will have to see what happens as this law has not been used since 1933," said Verbjoern Selbekk, editor of newspaper Magazinet.

Paragraph 142 of Norway's criminal code states a person can be prosecuted if he or she "in word or action publicly insults or in a demeaning or hurtful way displays scorn for any religious belief that is permitted in the country". In 1933 the state failed to convict poet Arnulf Overland for comparing Christians to cannibals for their ritual of eating bread and drinking wine to symbolise Christ's body and blood. The 1902 law was last used successfully to fine the editor of the Free Thinker newssheet in 1912 after he wrote an article entitled 'The Great Humbug - the Christians' Christmas'. "This is a case for the police, it cannot be solved by the masses," Khalid Mohammad, who made the charge, told Aftenposten newspaper.
Posted by: Fred || 02/22/2006 00:00 || Comments || Link || E-Mail|| [278 views] Top|| File under:
Fifth Column
A CBS newsman worthy of respect
CBS CORRESPONDENT KILLED STORY AT PENTAGON'S REQUEST

CBS Pentagon correspondent David Martin acknowledged Monday that he killed a report about how the U.S. was dealing with Improvised Explosive Devices in Iraq after a senior military officer complained that it contained information useful to the enemy. Martin, writing on the CBS blog Public Eye, said that the report had been scheduled to air as the lead story on the CBS Evening News on Thursday and that he pulled it just one hour before airtime. "Not a good career move," he wrote. Martin further acknowledged that he had set aside other stories at the request of the Pentagon "a number of times over the years, and each time it's turned out that going with the story wouldn't have caused any harm." In the latest case, he said, he concluded that his report "might conceivably be news the enemy could use to make their IEDs more effective. It wasn't clear cut, but it was close enough."


Posted by: Glenmore || 02/22/2006 13:13 || Comments || Link || E-Mail|| [379 views] Top|| File under:
Home Front: WoT
Bin Laden stays tuned to CNN
It may seem a rather trite observation considering the numbing frothiness of King's CNN talk show compared with the gravity of all that surrounds the world's most hunted terrorist.

But it may reveal much about the role al-Qa'ida's leader sees the Western media playing in his bloody war against the infidel.

In a new book by terrorism expert Peter Bergen, there is a passage in which Hamid Mir, bin Laden's Pakistani biographer, recalls seeing the September 11 mastermind, in his hideaway, glued to CNN.

"When I met him after 9/11, he said: 'I was watching you on the Larry King show a few days ago, and you told Larry King that when Osama bin Laden talks on religion, he is not convincing, but when he talks on politics, he is very much convincing. So today I will convince you on some religious issues'," Mir tells Bergen.

"So I said, 'OK, you watched the Larry King show?'.

"He said, 'Yes, I am fighting a big war, and I have to monitor the activities of my enemy through these TV channels'."

Remember, it was the CNN pictures of the corpses of US troops being brutally dragged through the streets of Mogadishu - and the subsequent retreat ordered by then president Bill Clinton - that gave bin Laden the belief that the US did not have the stomach for war.

And so when bin Laden speaks, like any media-savvy politician with an agenda, it is worth examining what might lie beyond his words.

Yesterday's news reports of the contents of a bin Laden tape were not news at all. The audiotape had been released last month and dutifully reported. But clearly someone felt it had not been sufficiently absorbed in the Western world, so an al-Qa'ida group reposted it yesterday, in its entirety - helpfully translated into English - probably knowing that news agencies would quickly pounce. They were right.

The gist of the previously unreported message was that bin Laden would rather die than be captured - neither is this news, as martyrdom is his ultimate goal - and, more importantly, a likening of the US in Iraq to the regime of Saddam Hussein.

"The jihad continues, thank God, despite all the oppressive measures adopted by the US army and its agents (which has reached) a point where there is no difference between this criminality and Saddam's criminality," bin Laden is heard saying.

It seems that bin Laden wants to remind the world that, contrary to the Bush administration's assertions, he and Saddam were never in league. It seems to be part of al-Qa'ida's general psychological operations strategy which offers, on the one hand, the prospect of a truce and reasonableness while warning of more attacks on the soil of the US and its allies, including Australia.

Of course, he has said it all before. But repeating slogans - staying "on message" - has never been President George W. Bush's weak point, either.

Bergen's book provides ample evidence that bin Laden had no love for Saddam and was hardly likely to be working with a regime he considered apostate from Islam - the gravest charge he could lay against a fellow Muslim.

Mir tells Bergen that bin Laden "gave me such kind of abuses that it was very difficult for me to write".

"(He called Saddam) a socialist motherf..ker," Mir says.

"(Bin Laden said) the land of the Arab world, the land is like a mother, and Saddam Hussein is f..king his mother."

Perhaps the more intriguing question is why bin Laden has suddenly become camera-shy? He has relied only on audiotapes for almost two years. Is it because of security fears or, considering the frailty in his voice in this latest tape - probably recorded in December - that he is too ill?


Posted by: tipper || 02/22/2006 09:20 || Comments || Link || E-Mail|| [258 views] Top|| File under:
WaPo defends UAE port transfer
As a furor erupted yesterday over the prospective takeover by a United Arab Emirates company of terminal operations at six major U.S. ports, officials from the company and the Bush administration scrambled to assuage fears that the deal would undermine security and anti-terrorism efforts at some of America's biggest maritime facilities.

Stewart A. Baker, assistant secretary for policy at the Department of Homeland Security, said at a news conference yesterday that Dubai Ports World, which won a takeover battle for a British firm that now operates terminals in the ports, promised during an internal administration review that it would continue participating in security programs previously entered into with the U.S. government.

And Michael Seymour, head of North American operations for Peninsular and Oriental Steam Navigation Co., the British firm being bought by the UAE firm, said the workers handling security in U.S. ports are supplied by longshoremen's unions -- an arrangement he said would remain in effect. "So it doesn't make any difference whether we are their employers, or other terminal operators are their employers," he said.

Those pledges did not quell the uproar in Congress, statehouses and city halls over the approval by an administration interagency task force of the $6.8 billion takeover of P&O by Dubai Ports World. Lawmakers, governors and mayors from both parties decried the decision, which would put the state-owned UAE company in charge of handling operations at terminals in Baltimore, Miami, New Jersey, New York, New Orleans and Philadelphia.

Although the deal has been approved by P&O shareholders, lawmakers threatened to pass legislation blocking it, and state and local officials suggested that they may refuse to allow their port facilities to be managed by the UAE firm.

But whatever happens, experts in port operations said they feared broader issues about security in the country's docks were being lost in the controversy over Dubai Ports World.

Stephen E. Flynn, a specialist in maritime security at the Council on Foreign Relations, noted that although the company is state-owned, several members of its top management are Americans -- including its general counsel, a senior vice president and its outgoing chief operating officer, Edward H. Bilkey, who is a former U.S. Navy officer. And since the Sept. 11, 2001, terrorist attacks, the United States has increasingly depended on such foreign port operators to cooperate in inspecting cargo before it heads for U.S. shores.

"It's a global network at the end of the day that we're trying to secure here," Flynn said. "And that doesn't happen by the United States owning every bit of it. What we should be focusing on instead is the question, are the security standards adequate?"

Robert C. Bonner, who until November headed U.S. Customs and Border Protection, agreed. Although U.S. dock workers have occasionally been caught colluding with drug traffickers, the possibility that terrorists or their sympathizers would end up working in U.S. ports is remote because of the strong role of unions in hiring, he said.

"I think there's some specter that people from the Middle East are going to come over here and operate terminals," he said. "I don't think anything like that is going to happen."

Dubai Ports World is one of several foreign giants that operate terminals in ports around the globe; other big companies are from Denmark, Singapore, Taiwan and South Korea. Few U.S. terminals are managed by American-owned firms.

The pending deal would make Dubai Ports World, which manages maritime facilities in Asia, Europe and Latin America, one of the three largest port operators in the world. At the Port of Baltimore, for example, it would take over operation of one of six terminals, where about 4 million tons of cargo carried on 371 vessels passed through last year, according to Richard Scher, a spokesman for the Maryland Port Administration.

Dubai Ports World differs from most foreign operators because of its state ownership. But if its takeover of P&O goes through, it would have to comply with the same security procedures in its U.S. facilities that other operators do.

Terminal operators typically lease facilities from a local port authority and are responsible for attracting shipping lines to use their terminal, where their main task is to move the thousands of containers that come in and out onto the right vessels, rail cars or trucks. In the process, they must maintain security at the facility, with the government providing backup and oversight.

At the Port of Seattle, for example, SSA Marine, the biggest U.S.-owned terminal operator, uses an X-ray machine to screen all the containers that come in, said Bob Watters, the company's vice president. Customs agents, who are supposed to receive advance notice of the cargo on incoming ships, have the right to open any container and inspect the contents; such procedures are conducted on about 5 percent of all containers nationwide. "We also have overall security plans that we have to develop and have vetted by the U.S. Coast Guard," Watters said.

Critics voiced strong doubts about whether the existing procedures are commensurate with the threat. "There are not enough Customs and Border Protection inspectors at the nation's ports to handle the incoming traffic that we have now, and our guys at the ports are being told that they can't do any overtime," said Charles Showalter, president of the American Federation of Government Employees union, which represents officers who inspect ships. "That combination often results in uninspected ships being left unattended in port overnight."

Concerns over insufficient inspectors worry many security experts far more than the issue of who owns the companies managing the terminals.

Flynn cited a litany of unsettling practices, such as the lack of any screening for the thousands of truck drivers, many of whom are immigrants, hauling containers from the ports of Los Angeles and Long Beach, Calif., to railway lines.

"What I hope for out of this whole debate is that, as Americans suddenly realize most of our marine terminals are managed by foreign-owned companies, they ask, given that that's a reality, how do we secure it?" Flynn said. "I also hope this current situation doesn't lead to a feeding frenzy [against foreign operators], because if we want things to be secure over here, we're going to have to work with foreign counterparts."
Posted by: Dan Darling || 02/22/2006 02:40 || Comments || Link || E-Mail|| [312 views] Top|| File under:
Judge wants to know if NSA program used against Abu Ali
The government must disclose whether it used any information from the Bush administration's terrorist surveillance program in its case against a man convicted of joining Al Qaeda and plotting to assassinate the president, a federal judge has ruled.

Judge Gerald Bruce Lee postponed the man's sentencing at the request of defense lawyers who suspect that Ahmed Omar Abu Ali, 24, of Falls Church, was illegally targeted by the eavesdropping program.

In a ruling made public Tuesday, the judge gave prosecutors until March 9 to submit a sworn declaration from a government official to say whether any information from the eavesdropping was used in Abu Ali's case.

Prosecutors had opposed any sentencing delay. They said they were not aware of any evidence obtained through the surveillance program, but conceded they may not know exactly how investigators obtained all the evidence. The judge said a sworn declaration was needed to determine whether any of Abu Ali's constitutional rights were violated. He said the government may file its response under seal if necessary.


He had a constitutional right not to be investigated? A constitutional right not to have his criminal conversations with overseas individuals tracked?

Defense lawyers have said they have no direct evidence their client was targeted by the program, but they suspect he was because of the eavesdropping program's apparent focus on Al Qaeda.

Raised in suburban Washington, D.C., Abu Ali confessed that he joined Al Qaeda in 2003 while attending college in Saudi Arabia and discussed assassinating Bush and establishing an Al Qaeda cell in the United States. He said he was tortured into a false confession, but a jury rejected that claim and convicted him on all counts. He faces a mandatory minimum of 20 years in prison. Prosecutors are seeking a life sentence.


"Hey! Youse guys are me mouthpieces! You gotta find a way to keep me outta slammer!"
Posted by: Dan Darling || 02/22/2006 01:13 || Comments || Link || E-Mail|| [249 views] Top|| File under:
Not everybody's sold on the UAE port idea
Several Bush-administration security officials expressed concerns yesterday that terrorists could infiltrate seaports through a United Arab Emirates company that is vying to manage six U.S. ports.

Intelligence and security officials opposed to the deal with Dubai Ports World said ports are vulnerable to the entry of terrorists or illicit weapons because of the large number of containers that enter U.S. territory, regardless of who manages them.

A Persian Gulf state such as the United Arab Emirates could provide an infrastructure for terrorists to penetrate U.S. security as part of a major terrorist operation, the officials said.

One long-term worry is that al Qaeda terrorists will attempt to smuggle a nuclear device into the United States through a port via a shipping container.

Allowing a Middle Eastern company to manage key ports "would be like putting the fox in charge of the henhouse," said one security official, who, like most other critics, spoke on the condition of anonymity.

Another official said the problem is not the company but its location in a region rife with Islamic terrorism.

"You have to be concerned about a firm from that part of the world managing the ports," this official said. "They are more vulnerable to compromise and penetration by terrorists, even if they are just managing the port."

Company officials would be briefed on security procedures and countermeasures that, if compromised, could allow foreign terrorists to get through various screening procedures, the official said.

The Coast Guard is responsible for port security, tracking ships, crews and cargo and search vessels based on intelligence. There is no cohesive hiring or screening process for port workers, however.

Critics said the port deal reflects the Bush administration's pro-business policy bias. The Treasury Department's point man on the issue, Deputy Treasury Secretary Robert Kimmitt, was described by officials as a liberal Republican who in the past clashed with conservative national-security officials during interagency policy disputes.

The United States has 95,000 miles of open shoreline with 361 ports. Annually, about 7,500 ships make about 51,000 port calls and unload more than 6 million shipping containers.

Other senior officials, however, reject politically charged claims that the Dubai Ports World purchase of contracts to run ports in New York, Philadelphia, Baltimore, New Orleans, Miami and Newark, N.J., poses a national security risk.

At the White House, National Security Council spokesman Frederick Jones said there are no national security concerns over the Dubai Ports World deal.

"This transaction has been incorrectly reported as being about port security or port ownership," Mr. Jones said. "No. It is about managing port operations. Port security remains the shared responsibility of local port authorities, the Department of Homeland Security, the Transportation Department, the Coast Guard and others."

The port deal was approved by the Treasury-led Committee on Foreign Investment in the United States (CFIUS), in part based on the United Arab Emirates' support for U.S. government activities in the war on terrorism.

U.S. intelligence agencies raised "a couple" of national-security issues that were resolved after talks with Dubai Ports World officials, said Treasury spokesman Tony Fratto. The company, he said, provided "verifiable assurances" that the problems would be resolved, but did not elaborate.

The contract to manage the ports is not expected to involve large numbers of United Arab Emirates or foreign dock workers, but will involve some United Arab Emirates nationals who are Dubai Ports World managers to direct and oversee port operations.

The Department of Homeland Security was the lead agency in supporting the deal, based on past United Arab Emirates cooperation with a U.S.-led shipping container security initiative in Dubai.

The CIA operates a base in Dubai, and U.S. military unmanned aerial vehicles also fly out of the Persian Gulf state for intelligence-gathering missions.

"It's a country that's been involved in the global war on terror with us; it's a country that we have facilities that we use," Defense Secretary Donald H. Rumsfeld told reporters yesterday.

Gen. Peter Pace, chairman of the Joint Chiefs of Staff, also said the U.S. military has close ties to the United Arab Emirates.

"In everything that we have asked and work with them on, they have proven to be very, very solid partners," Gen. Pace said.

Mr. Rumsfeld said both he and Gen. Pace were unaware of the port-deal security issue until the weekend.

The defense secretary said he was reluctant to judge whether the management contracts posed national-security risks because he was not fully informed.
Posted by: Dan Darling || 02/22/2006 00:54 || Comments || Link || E-Mail|| [473 views] Top|| File under:
US must defeat al-Qaeda
It will take a network of international cooperation to defeat al Qaeda and its associate networks, Army Brig. Gen. Mark Kimmitt said here today.

"It takes a network to defeat a network," Kimmitt, U.S. Central Command's deputy director for plans and strategy, said at a State Department Foreign Press Center briefing. "To defeat this organization we must have a network that is more adept, more capable and more lithe."

Kimmitt also laid out three more principles CENTCOM envisions will help defeat terror networks in its region: "helping others help themselves," stopping terrorist safe havens from being established, and reposturing forces for the "Long War."

Because al Qaeda uses technology to its advantage, the Long War must be fought in both the geographical and virtual domain, he said.

"This is a group (al Qaeda) that advertises on the Internet, finances on the Internet, proselytizes on the Internet," he said. "It also uses international criminal networks in many ways - smuggling, in some cases drug money to finance its efforts."

He added that al Qaeda also has command and control elements online.

"If you put this all together, you see a fairly sophisticated network," he said. "Now I don't want to mislead you, this enemy is not 10 feet tall ... but he is networked in a way that we are not," he added.

Kimmitt said that many regional nations are tackling terrorism on their own, and the U.S must continue to help them do so. He cited Jordan, Kuwait, and Saudi Arabia as a few examples.

"These are countries that have developed counterterrorism capabilities within their own ministries," he said. "They are taking the fight to al Qaeda itself."

On the safe haven issue, Kimmitt stressed the importance winning the heart and minds of local population, so that they have no wishes to offer sanctuary to terrorists.

Kimmitt also talked about reposturing forces in the Middle East.

"It is our belief that we will not keep -- and do not want to keep -- a huge presence of ground maneuver forces in the region," he said. "After Iraq and Afghanistan are stabilized, we fully understand we have the responsibility to provide a residual (element) ... but that will be a fraction of the number of forces that we have there now."

There are currently about 200,000 U.S. troops in region, he said.

Kimmitt made the point that even though great progress toward representative government has been made in Iraq and Afghanistan, it is a mistake to define the war against terrorism by the day-to-day activities in either country.

"It is not a long war that is not going to lend itself to a lot of metrics, so that one day we will be able to stand up and have ticker-tape parades and say we've been victorious," he said. "It is our view that is not the case."
Posted by: Dan Darling || 02/22/2006 00:52 || Comments || Link || E-Mail|| [256 views] Top|| File under:
Intel Summit wrap-up
A four-day counter-terrorism conference, featuring intelligence professionals from over 30 countries, was headlined by the release of 12 hours of Saddam Hussein's audiotapes. But the non-governmental Intelligence Summit also focused on al Qaeda's use of falconry camps as support networks for al Qaeda; and the recent testing of security in U.S. government installations.

Former United Nations weapons inspector Bill Tierney said he had been hired by the FBI to translate the Saddam tapes that dated from 1992 to "post-2000." Initial media reports about the tapes indicated that they dated back only to 1995 and lacked the "smoking gun" evidence that the Intelligence Summit had billed in promoting the conference.

The presentation of translated excerpts was bogged down by its three-hour length; and by the inclusion of vague, cryptic and inconclusive sections. Tierney provided context for the conversations and his interpretation of their significance.

Excerpts from 1992, Tierney said, pointed to the rebuilding of Saddam's chemical weapons facilities. A mid-1996 tape had Saddam discussing decontamination at a biological weapons facility.

Some excerpts from 1992 also described the removal of warheads from missiles that Saddam had ordered destroyed. On the tape, an unidentified male said, "Sir, the group of missiles whose equipment was destroyed, the warheads were removed on cattle trucks that were at the military industrial facility and at the National Communications [indistinct.]"

The most recent excerpts were dated to "post-2000" and featured scientists briefing Saddam on plasma technology activity within various venues. Some of the excerpts provided to the press, including references to "tokomaks" (a chamber used in fusion research to heat plasma) and "breakeven" (a condition under which heated plasma results in a net yield of energy) seemed to indicate the scientists were briefing Saddam on the basics of nuclear fusion

Dr. Thamir Ma'aman Mawdud from the Theoretical Applications Center at the Iraqi Military Industrial Commission stated that "in 1981 we started to create sources of plasma, which were used in the Iraqi nuclear program." He later referenced "production we achieved in the advanced stages in the end of the 1990s." Thamir then appeared to reference the first Persian Gulf War when he remarked that "the 30-state aggression against" the Iraqis' plasma activity was "limited to ... tests and experimental and industrial measurements."

The most-publicized excerpt was one in which Saddam described a possible terrorist strike against America. "Terrorism is coming ... with the Americans. Two years ago, not a long while ago, with the English I believe, there was a campaign [unintelligible] with one of them, that in the future there would be terrorism with weapons of mass destruction ...." He later added, "This is coming, this story is coming, but not from Iraq."

Tierney contended that the Saddam was likely brainstorming about using proxies to attack the U.S. He disagreed with ABC Nightline's independent translation, aired last week, which suggested that Saddam had warned the U.S. of a potential attack.

Tierney told Cybercast News Service that he is currently working as a freelance translator and has signed a book deal. The book, tentatively titled "My High Tower," is about "the spiritual dimension of military intelligence," Tierney said, adding that "God's my intel system."

One of the most unusual presentations of the summit concentrated on "Al Qaeda Falconry" -- or the alleged use of month-long royal falcon hunting camps as cover for wealthy Arabs to provide vehicles, weapons, cash and medical care to Osama bin Laden and al Qaeda. The royal camps are being used as al Qaeda's 'boardroom,' warned Hari Har Singh Khalsa, one of the presenters.

Investigations of falcon smuggling undertaken by a group called Union for the Conservation of Raptors eventually led to evidence of terrorist and mafia involvement, Khalsa said. The evidence reportedly was turned over to the FBI.

Khalsa, who said he has 20 years of experience hunting with trained falcons in the company of prominent sheiks and princes from the Middle East, also named diplomats and government officials allegedly involved in the criminal activity.

"Without the falconry camps, al Qaeda will be knee-capped. We need to shut them down. We need to cancel the U.N. permission that licenses these camps," said Khalsa.

Also popular at the summit was famed SEAL team SIX founder Richard Marcinko, author of "Rogue Warrior." SEAL team SIX became the Navy's premier counter-terrorist unit and engaged in numerous classified actions around the world.

Marcinko said he has been testing and 'breaching' security of various venues including the Pentagon, airports, nuclear shipyards and subway systems. Marcinko told Cybercast News System that his most recent testing of a government installation occurred less than three weeks ago.

He also said there should be less debate over whether terrorists might use a nuclear or a 'dirty' bomb and more focus on the threat of simple attacks, such as the backing up of a propane truck to a ventilation system in a building, then setting it off with a "Radio Shack transmitter."
Cybercast News Service also asked Marcinko for his opinion on a pending deal that would make a company in Dubai the controller of six U.S. ports. "Dubai? That is brain dead," said Marcinko. "That's like invitin' the godd**n fox into the chicken coop."

Other topics presented at the summit included media warfare, telecommunications and network breaching, resource warfare, and recruitment of terrorists to serve as double agents.
Posted by: Dan Darling || 02/22/2006 00:50 || Comments || Link || E-Mail|| [302 views] Top|| File under:
India-Pakistan
Indian attack helicopters deploy to Congo
NEW DELHI: A day after its famous Gorkha soldiers began their deployment with a UN group in Sudan, India on Wednesday flagged off an air force contingent on its way to the peacekeeping mission in Congo.

The Indian Air Force (IAF) contingent, comprising 285 personnel and five Mi-17 transport helicopters and four Mi-35 attack helicopters, will provide mobility to UN staff and forces and "act as deterrence for belligerent groups who may try to destabilise the peace process" in Congo, said spokesman Wing Commander Mahesh Upasani.

The IAF team will join some 3,500 Indian soldiers already serving with the 17,500-strong UN mission in Congo in west Africa.

Congo continues to witness violence by Ugandan rebels, and eight Guatemalan peacekeepers were killed in a firefight last month. In June 2005, an Indian soldier was killed after getting caught in a gun battle between government troops and rebels.

On Tuesday, two battalions or nearly 2,000 soldiers of the Indian Army's elite 1/5 Gorkha Rifles began their deployment with the UN peacekeeping mission in Sudan in east Africa.

The force commander of the UN mission in Sudan is also an Indian - Lt. Gen. J.S. Lidder.

The deployment in Sudan marked the Gorkha Rifles' third foray into the African continent, the first two having been during World War I and World War II.

Referring to the IAF's role with the UN force in Congo, Upasani said: "The situation in Congo has undergone a sea change after the IAF arrived on the scene in 2003.

"Today Congo is at the threshold of its first-ever elections scheduled later this year. IAF helicopters spearheaded frantic efforts of the UN contingent in Congo for first stabilising the situation and then successfully holding a referendum last year."

Air Marshal Ajit Bhavnani, the IAF vice chief, flagged off the contingent to Congo at the Palam airbase here.

Speaking on the occasion, Bhavnani said: "You are the ambassadors of peace and the nation has high expectations from you in terms of discipline, integrity and professional standards. Your predecessors have set high standards and you should be setting higher standards."

Group Captain Rajan Kapur, a helicopter pilot with over 5,000 hours of flying experience, is heading the contingent that comprises logisticians, technical experts, medical and administrative support teams.

India has contributed over 65,000 troops to UN peacekeeping missions around the globe since the 1950s. Its troops are currently serving with missions in Lebanon, Ethiopia and Eritrea.
Posted by: john || 02/22/2006 14:58 || Comments || Link || E-Mail|| [409 views] Top|| File under:
Pakistan's evidence that RAW is backing the Baluchs
Pakistan has apparently provided Afghanistan with proof of Indian Intelligence, RAWs involvement in affairs of Balochistan.

Officials said, Islamabad gave concrete evidence of RAWs involvement in Balochistan and the other tribal areas to Afghan President Hamid Karzai during his visit to Pakistan and demanded that RAWs anti-Pakistan activities through Indias consulates in Afghanistan be contained.

RAW, they said was carrying out anti-Pakistan activities through its consulates in Mazar-e- Sharif, Jalalabad, Kandahar and Herat.

The agency was helping Baloch Sardars in waging war against the federal government in places like Dera Bugti, Sui and Kohlu. Training camps established by Mari and Bugti warlords were being given large cache of weapons, which included Kalashnikovs, PRG-7s, land mines and hand grenades by RAW agents based in Afghanistan, they said.

The cache were loaded on mules and transported to Naushki and later shifted to training camps in double cabin. They said that while the situation gradually returned to normal in Waziristan in NWFP, Baloch sardars started mounting attacks on gas pipelines and other installations in Sui, reports Online News.

When the federal government started a crackdown on the insurgency, the Indian government expressed concern over the grave situation, they said. The secular Baloch sardars had started joining hands with the religious Taliban and al-Qaeda and RAW agents operating from consulates in Afghanistan, they said.
Posted by: Dan Darling || 02/22/2006 01:28 || Comments || Link || E-Mail|| [311 views] Top|| File under:
Karzai gave Perv most wanted list
Pakistan's law enforcement agencies have mounted a hunt for those wanted to the Afghan government on charges of terrorism and other anti-state activities.

Quoting Pakistan's Interior Minister Aftab Ahmad Khan Sherpao, a section of the Pakistani press confirmed President Hamid Karzai, during his three-day state visit to Islamabad, had handed over a list of wanted men to the Pakistani authorities.

Addressing a press conference in Kabul, Karzai said he had handed over a list of wanted men to the Pakistan government and now awaiting their response. However, a spokesperson of Pakistan's foreign office did not confirm the handing over of any such list when asked for comments during her weekly press briefing last week.

Quoting the minister, one of Pakistan's leading newspaper reported the government had received the list and the law enforcement agencies had mounted a search to pick up the alleged terrorists.

"Yes, we have received a list of about 150 terrorists who are believed to be hiding in Pakistan," the minister confirmed. Referring to the handing over of the list, the Pakistani minister called it a routine matter.

He said it was a routine matter because the two countries often exchanged lists of alleged terrorists believed to be hiding in either country. He said they had started work in light of the fresh list. Sherpao was evasive when asked about names of any prominent Taliban or al-Qaeda figure on the list.

Tension between the two countries mounted in the wake of rising insurgency and the recent suicide bombings in Kandahar and other southern parts of Afghanistan. Several anti-Pakistan protest demonstrations were held in provinces led by governors, ulema and other prominent figures and tribal elders pressing the neighbouring country to stop harbouring and supporting Taliban.

However, the Pakistani authorities, on the other hand, deny the charges, advocating their country itself was victim of terrorism. They say more than 70,000 troops had been deployed to guard the 2,300 kilometres porous border and stop infiltration.

Karzai's recent visit to Pakistan was viewed in that context to end the blame-game and boost cooperation between the two countries in fighting and rooting out terrorism from their respective lands and the region.
Posted by: Dan Darling || 02/22/2006 01:09 || Comments || Link || E-Mail|| [246 views] Top|| File under:
Punjab govt preparing list of MMA activists to arrest
Following the protest schedule announced by the Muttahida Majlis-e-Amal (MMA), the Punjab government is preparing a list of MMA leaders and activists it will arrest in a couple of days, sources told Daily Times on Tuesday. The Punjab government had earlier detained about 76 political activists including three Lahore nazims and a naib nazim belonging to opposition parties under the Maintenance of Public Order (MPO) 3 to prevent them from participating in demonstrations. The men, who were detained for 30 days on Saturday and Sunday nights, were sent to Mianwali Central Jail.

The political activists mainly belonged to the Pakistan People's Party Parliamentarians (PPPP), Pakistan Muslim League-Nawaz (PML-N) and MMA. "However, it's the MMA's turn now," sources added. Islampura Nazim Ilyas Khan (PML-N), Township Nazim Aslam Garha (PPPP), Santnagar Nazim Nazir Ahmed and Baghbanpura Naib Nazim Muhammad Younis were detained. Rasheed Ahmed Bhutta (PML-N) and Bodi Pehlwan (PML-N) were also among the detained men. Also, the Punjab government on Tuesday told the National Assembly that it had arrested three MNAs including Haneef Abbasi (PML-N) and Zamarud Khan (PPPP), both from Rawalpindi.
Posted by: Fred || 02/22/2006 00:00 || Comments || Link || E-Mail|| [249 views] Top|| File under:
International-UN-NGOs
Vatican: Leading bishop condemns silence over anti-christian violence
Rome, 20 Feb. (AKI) - A leading Italian bishop has slammed as "unacceptable" the silence of states and international organisations over the fate of Christian minorities in Muslim states in an interview published on Monday. Auxiliary bishop Rino Fisichella of Rome told Italy's best-selling daily Corriere della Sera that, "not only is the destiny of Christian minorities living in the Muslim world at stake, but everyone's freedom, the way they can exercise such freedom and the civility of international relations." Fisichella, who is also the dean of the Lateran Pontifical University, added that it was the duty of state governments and international organisation "to implement the principle of reciprocity."

Fisichella's interview followed violent anti-Christian protests over the weekend. On Saturday, violence against Christian targets in Nigeria left 16 people dead while on Friday, some 150 people staged a demonstration in front of the Danish embassy in Tehran and set a crucifix on fire.

The episodes came after weeks of Muslim protests against cartoons satirising the Prophet Mohammed published in European papers.

Commenting the demonstrations, Fisichella said that, "these episodes stress how difficult it is for Muslim socities to accept the principle of religious freedom which is for us a acquired right."

"It's hard to understand why these societies fear freedom and are afraid of Christians who preach fraternity and forgiveness," added the bishop.

In a reference to the murder on 5 February of an Italian priest, Andrea Santoro, in Turkey, allegedly killed by a Muslim radical, Fisichella also noted that, "it is impossible to put on the same level a cartoon and the murder of a priest."

Fisichella called in particular on the Arab League, the European Union and the United Nations to "remind the societies and governments of countries with a Muslim majority of their responsibilities."

Sixteen people were killed in northern Nigeria on Saturday during protests by Muslims over the cartoons satirising the Prophet Muhammad. The riots in Nigeria are the first violent protests in the country over the cartoons.

Most of the deaths occurred in clashes in Maiduguri, capital of north-eastern Borno state. One person died in similar riots in north-central Katsina state.

Witnesses said most of the dead were from Maiduguri's minority Christians.

Eleven churches were set on fire during the protests and Christian businesses targeted.

The country is nearly equally divided between Muslims in the north and Christians.
Posted by: anonymous5089 || 02/22/2006 04:27 || Comments || Link || E-Mail|| [243 views] Top|| File under:
Grim tally to date for cartoon violence
As the violence that erupted over Danish cartoon depictions of Prophet Muhammad continues, an obvious fatigue is developing around this issue. Commentators have had their say, and many believe that little more thought is possible on the issue. Consequently, the public's interest is also waning.

Thus, I thought it beneficial to make clear the cost of the riots to date:

* Deaths. At least 70 people have been killed and more than 280 injured in the worldwide protests. The numbers could be higher than this, as there is confusion about how many people were killed in some countries. The toll includes at least 49 people dead in Nigerian riots since this weekend -- but the number could be higher there. The Christian Association of Nigeria claims to have counted more bodies than the Red Cross did. Also, Reuters reports that 207 people injured in the riots are in critical condition, so the death toll could rise further. (It is worth noting that some Nigerian opposition politicians claim that the riots were not about the Danish cartoons, but rather were designed to protest a planned constitutional amendment to allow Nigerian president Olusegun Obasanjo to seek a third term in 2007.) In addition to the deaths in Nigeria, at least three people (including an eight-year-old boy) were killed in the chaos in Pakistan; at least ten people died in Libya after protesters tried to storm the Italian consulate; and police killed four people in Afghanistan when enraged Afghanis marched on a U.S. military base. There have also been significant instances of violence where, fortunately, nobody was killed. These include 300 Palestinians overpowering a police detail and attacking an international observer mission in Hebron; a confrontation between police and about 10,000 demonstrators marching on a Danish embassy in Bangladesh; and an incident where Kenyan police fired at hundreds of demonstrators, wounding at least one.

* Targeting of Christians. Sadly, Christians living in the Islamic world have become targets of this continuing violence. The L.A. Times has linked the recent burning of a church in the city of Sukkur in southern Pakistan to the climate of unrest caused by the cartoon riots. The day before that, Muslims protesting in the city of Maiduguri in Nigeria attacked Christians and burned 15 churches. And shortly after the cartoons were published, a 60-year-old Roman Catholic priest was shot to death in Turkey in an incident that observers believe to be linked to the cartoons.

* Death threats. The cartoonists have experienced death threats from many different quarters. A Pakistani Muslim cleric and his followers recently offered over $1 million to anyone who killed one of the Danish cartoonists who caricatured Muhammad. This is not the only bounty that has been placed on them.

* Attacks on embassies and consulates. A large number of Western embassies and consulates have been attacked. In Iran, protestors threw a Molotov cocktail at the British embassy while protesting both the cartoon and also the West's opposition to Iran's nuclear program. The Danish embassy was burned in Beirut. Protesters set fire to the Italian consulate in Benghazi, Libya.

* Property damage. A number of symbols of the West have been attacked by protesters. The attacks in Pakistan have garnered the most attention, mainly for the odd choice of targets. These have included a Pizza Hut, a Holiday Inn, some Western-owned gas stations, and -- most notably -- a statue of Ronald McDonald.

* Increased support for al-Qaeda. In Afghanistan, hundreds of students demonstrated against the cartoons yesterday, and Reuters reports that they "shouted support for Osama bin Laden and threatened to join his al Qaeda if Islam were insulted again."

The price paid due to these cartoons has been substantial -- and it is a price we must remember as the media loses interest in this story. Undoubtedly, some in the West will question whether our freedoms are worth the cost. But the reason these cartoons provoked so much violence is because there was a major problem in Europe even prior to their publication. As I have previously written, the speech rights of those who have been dubbed critics of Islam have been under assault in Europe for more than a decade and a half. To now sacrifice our rights of free expression would not buy us security. We would achieve nothing but a dangerous complacency.

Posted by: Dan Darling || 02/22/2006 01:33 || Comments || Link || E-Mail|| [249 views] Top|| File under:
Annan visiting Qatar to calm cartoon reaction
Secretary General Kofi Annan is making an unexpected trip to Qatar this weekend to try to calm the violent reaction to cartoons about the Prophet Muhammad at a meeting to promote religious and cultural understanding. Annan decided to seize the opportunity of a long-planned meeting of the UN-sponsored Alliance of Civilisations to publicly address the issues raised by the caricatures and emphasise his opposition to the violent outbursts and the need for tolerance, UN spokesman Stephane Dujarric said Monday. "He hopes ... to meet with a number of leaders from Europe and from the Islamic world and to discuss with them ways of calming the situation and allowing a constructive dialogue between people of different faiths and traditions based on mutual understanding and respect," Dujarric said.

Annan met the ambassadors of half a dozen countries in the Organisation of Islamic Conference on Monday evening to discuss the February 26-28 meeting in Qatar's capital, Doha. They also discussed a proposal by the 57-member group of Muslim nations' to include language against "the defamation of religions and prophets" in a draft resolution that would create a new Human Rights Council.


I wonder if that includes Ahmadis and Ba'hais?

Now you're talkin' crazy talk. Best leave the distictions to more, um.... discerning parties. Your glasses don't have the right prescription.

Yemen's UN Ambassador Abdullah Alsaidi said afterwards that in Doha, Annan plans to meet OIC Secretary-General Ekmeleddin Ihsanoglu, Arab League Secretary General Amr Musa, European Union foreign policy chief Javier Solana and the foreign ministers of Turkey, Spain and Austria. "They will issue a statement that I hope will lead to calming the situation," Alsaidi said.

Annan launched the Alliance of Civilisations initiative in response to a request from Turkish prime minister Recep Tayyip Erdogan and former Spanish Prime Minister Jose Luis Rodriguez Zapatero to mobilise national and international action to overcome prejudice, misperceptions and polarisation between cultures and civilisations — especially Islam and the West.


I wasn't aware that Zappy was a "former" prime minister. Did I miss something? Did Christians boom the Madrid underground and cause the Spaniards to vote him and his party out?

More important than a single cranial methane vent is the fact that the cartoon fiasco takes the mask off Islam as a "tolerant" religion that's capable of coexisting with other religions. Sufism might maybe do it, and maybe even post-Qom Shiism, but not the Sunni flavor, and certainly not Salafism. The unrelenting series of riots, the attacks on embassies and businesses, culminating in multiple fatwahs calling for the deaths of the cartoonists, may have — emphasis on the "may," since the US public seems peculiarly insulated against what's going on — pushed the West past the tipping point. The demands to protect "religions and prophets" at the UN level is a call for world-wide imposition of blasphemy laws. We can't live with that. No civilization with a free press and freedom of religion can.

We've seen a lot of fiery tempers here in the past few days, and they're traceable right back to this fundamental split. Our patience is running out as we watch the events unfold. Eventually, if the Islamists have their way, this visceral reaction is going to spread to the world at large.

Probably this isn't the tipping point, though it will come. We're informed here, reading the Arab and Pak press every day. The general public isn't, not in the U.S. and not in Europe. They're still being spoon-fed their news by a press that's more concerned with domestic politix than with the survival of their nations.

I'd even posit that the upper echelons of The Press and Academia don't really *want* the current nation-state structure to survive. And may even be actively working to undermine and supplant it.

That's something that's abstract, still out there in the sweet by-and-by. So it's still going to take something more easily understandable to the man in the street and that can't be avoided or reinterpreted by the press. That means mass casualties. The West's leadership, including the Bush administration, doesn't want to pay the high price now, so we'll pay the higher price later.
Posted by: Fred || 02/22/2006 00:00 || Comments || Link || E-Mail|| [288 views] Top|| File under:
Iraq
Jaafari rejects US sectarian warning
Iraqi Prime Minister Ibrahim Al Jaafari has angrily dismissed US warnings to shun sectarianism in the country's new government. Speaking after talks with British Foreign Secretary Jack Straw, who echoed the US call for a government of national unity in Iraq, the normally calm and diplomatic Jaafari, a Shiite Islamist, said Iraq knew its own best interests. "When someone asks us whether we want a sectarian government the answer is 'no we do not want a sectarian government' — not because the US ambassador says so or issues a warning," he told a news conference. "We do not need anybody to remind us, thank you."

US ambassador to Iraq, Zalmay Khalilzad, said on Monday the United States was investing billions of dollars in Iraq and did not want to see that money go to support sectarian politics. His comments were echoed less bluntly on Tuesday by Straw, who said after a meeting with Iraq's Kurdish president, Jalal Talabani, that Iraq's parliamentary elections in December showed that no single group can dominate Iraq's new political landscape.

Sunni accusations that Jaafari's Shiite-led government has sanctioned death squads have tarnished the image of post-war Iraq, which US and British officials hoped would shine as an example of democracy in the region. Straw reiterated that Britain was working to push democracy forward in Iraq, where the Sunni insurgency of bombings and shootings has killed thousands of security forces and civilians. "The international community, particularly those of us who have played a part in liberating Iraq have an interest in... a prosperous, stable and democratic Iraq," Straw said.
Posted by: Fred || 02/22/2006 00:00 || Comments || Link || E-Mail|| [268 views] Top|| File under:
Israeli nationalist party vows to oppose new pullouts
Lawmakers from Israel's newly merged ultra-nationalist party on Monday unveiled their election campaign, stressing they would never support the creation of a Palestinian state in the occupied West Bank. Benny Elon, who was sacked from Prime Minister Ariel Sharon's Cabinet over his opposition to last year's pullout from the Gaza Strip, said the party would fiercely oppose any fresh withdrawals from the West Bank. "We won't allow the uprooting of any Jewish community and the creation of a Palestinian state between the (Mediterranean) sea and the Jordan river," said Elon who is the party's chief candidate.
Posted by: Fred || 02/22/2006 00:00 || Comments || Link || E-Mail|| [244 views] Top|| File under:
Arab League talks on aid for Palestinians fail in wake of economic sanctions
Arab League foreign ministers have failed to agree on aid for the Palestinians as they come under Hamas' rule, while Turkey slammed Israel's decision to slap economic sanctions on the Palestinian Authority. Only three league members have contributed aid for the Palestinians, Algerian officials said after a meeting in Algiers that ran into late Monday night. The Arab League's Secretary General Amr Moussa and Algerian State Minister Abdel-Aziz Belkhadem appealed at the meeting for all other member states to contribute funds.

Speaking at a news conference after the meeting, they did not indicate which countries had not paid or give details of the dispute. The Palestinians' largest donors, the U.S. and the E.U., have threatened to cut off direct aid to the PA if Hamas takes over the government. Such a cutoff would "pose a serious political problem for the Palestinians," Moussa said. In urging more Arab donations, he said "the aid is destined for the Palestinian people and not for Hamas." It is unclear whether Arab states can fill the gap in foreign aid that makes up most of the Palestinians' $1.9 billion annual budget. A final decision on Palestinian funding was expected at a summit next month in the Sudanese capital, Khartoum.

Foreign ministers and other representatives from the United Arab Emirates, Jordan, Sudan, Tunisia, Yemen and Algeria were taking part in the meeting.
Posted by: Fred || 02/22/2006 00:00 || Comments || Link || E-Mail|| [231 views] Top|| File under:
Hamas chief seeks Iran support, vows resistance
The political leader of Hamas on Tuesday vowed the group would keep up the fight against Israel as he continued a visit to Iran aimed at reinforcing ties with one of its key allies. Khaled Meshaal, who is on his latest stage of a regional tour in the wake of Hamas' election victory, said he has sought Iran's "help and support" following an Israeli decision to impose economic sanctions on the Palestinians.

Meshaal, on the third day of a trip to Iran to meet Iran's clerical leadership, lectured students at Tehran University where he drew cheers, applause and the habitual chants of "Death to America" and "Death to Israel." Some students carried pictures of anti-U.S. leaders like Cuba's Fidel Castro, Venezuelan President Hugo Chavez and Bolivian President Evo Morales as well as Iranian President Mahmoud Ahmadinejad.

"Now that we are in power, it does not mean that the resistance will be halted. No, since without resistance we would have not been able to free our lands," he said, referring to the Israeli pullout from the Gaza Strip in 2005. "We will not recognize Israel at any cost," Meshaal said, responding to a question on whether Hamas would recognize the Jewish state if it withdraws to the 1967 borders.
Posted by: Fred || 02/22/2006 00:00 || Comments || Link || E-Mail|| [249 views] Top|| File under:
Southeast Asia
Indonesia fighting against Islamic extremism
Indonesia is working to uproot militant Islamic ideas but officials and moderate clerics say they face a long struggle, while also coping with setbacks such as anger over cartoons that lampooned the Prophet Mohammad.

In November, Indonesian police discovered videos showing three young suicide bombers using Islam to justify attacks on restaurants in Bali that killed 20 people the previous month.

Vice President Jusuf Kalla said the videos showed radical ideas had penetrated deep into Indonesia's Muslim community. He ordered Muslim clerics who had been reluctant to criticize militancy to speak up.

Three months later, a team of top Islamic clerics and scholars set up after Kalla's concerns has had some successes.

"We are trying to embrace all, the soft and the hardline, to keep them away from violent acts. Some have resisted, but we have been largely effective in cleansing the general understanding (of militancy)," said Ma'ruf Amin, who heads the team.

"But terrorists are still looking for recruits while we are deflecting their influence. If they succeed, they won't get 10 followers but thousands."

The team has been to Islamic boarding schools across the world's most populous Muslim nation, including some accused of fanning militancy, and convinced some hardline clerics to tone down their rhetoric, said Amin.

Such schools were seen as off limits until discovery of the videos and the intervention of Kalla, who has strong Muslim credentials and is unlikely to be accused of attacking Islam.

The team will also publish books for schools that set out why the use of violence in Indonesia cannot be justified under Islam.

Moderate cleric Ali Maschan Moesa said he had toiled to shield pupils of his Islamic school in East Java, the country's political heartland, from the temptation of radicals.

"There are groups that have twisted the meaning of jihad for their political gain. They are intensifying the agenda to create an Islamic state here," said Moesa, a senior member of the 40 million-strong Nahdlatul Ulama, Indonesia's largest mainstream Muslim group.

Jihad means "struggle" in Arabic but Islamic militants and some non-Muslims link it to warfare.

Moesa felt his version of jihad and other moderate teachings had sometimes failed to find an audience among disenfranchised Muslim youth, politicians and the media.

"How can we stop the wave of radicalism if (moderates) are disregarded," he said.

He is not alone. The leader of Indonesia's second biggest Muslim organization, the 30 million-strong Muhammadiyah, has also chastised the media and some officials for giving radicals too much airtime and room to move.

Hardliners have been energized by publication of cartoons denigrating the Prophet Mohammad, first printed in Denmark last year and then by other European newspapers. The cartoons have angered Muslims across the world.

"Radicals are getting their second wind. The cartoon row has added a burden on the clerics who are trying to defuse radical ideas," Ansyaad Mbai, a top counter-terrorism official in Jakarta, told Reuters.

"The reason why the radical propaganda is effective is because they say the West is against Islam. These cartoons give them a kind of vindication and this is troubling our mainstream clerics who are advocating tolerance."

Protests against the cartoons sparked violence in Indonesia and prompted Danish embassy staff to leave.

Government officials, politicians and leaders of moderate Muslim groups in Indonesia have condemned the cartoons while urging that protests be peaceful.

However, they have been cautious in attacking those responsible for the violence, with some officials saying such acts were spontaneous.

"We need to avoid provocation ... Remember, we don't recognize (the labels of) radicals and moderates," parliament speaker Agung Laksono said when asked what should be done to the radical groups.

Analysts say many Indonesian public figures, especially those without strong Muslim credentials like Laksono, are reluctant to step into any debate that could give the impression they are trying to create a rift over Islam.

Hence, Mbai said the ideological war was far from over.

"We still have a long way to go and we need to work hard. One wrong move and the government will be seen as the enemy of the religion," the police general said.
Posted by: Dan Darling || 02/22/2006 02:31 || Comments || Link || E-Mail|| [254 views] Top|| File under:
Cartoon controversy may spur SE Asian jihadis
While the protests over the cartoons of the Prophet Mohammed have spread to Southeast Asia, they have been smaller and less lethal than in other parts of the world. Yet, especially in Indonesia, a number of small hard-line groups and militant organizations have been at the forefront of the demonstrations and are effectively mobilizing themselves over the furor. These groups have been probing society looking for ways to inject themselves into the mainstream.

Demonstrations in Southeast Asia began on February 3 in Indonesia, when the Islamic Defenders Front (FPI) mobilized 300 people to demonstrate in front of the Danish Embassy, briefly entering the lobby of the office building which houses the embassy. The Danish ambassador defused the situation after meeting with several protestors and offered an apology. On February 5, the demonstrations spread to Indonesia's second largest city and commercial hub, Surabaya. At least 200 protesters stoned the Danish Consulate before descending on the U.S. Consulate, where police had to fire warning shots to disperse them. According to the February 14-20 edition of the Jakarta-based publication Tempo, on February 10 the "quietest" Islamic organization Hizb ut-Tahrir led a protest of 2,000 in downtown Jakarta.

In Malaysia, the protests began in early February on a small scale, although by the second week they had grown to over 3,000 people. These were the largest demonstrations in Malaysia since the protests over the sacking of the popular deputy prime minister, Anwar Ibrahim, in 1999. Although the demonstrations were peaceful, they were also checked by a very robust security presence.

Protests have also spread to the Muslim minority states of Thailand and the Philippines, both of which are plagued by Islamic insurgencies in their restive southern regions. On February 6, 300-400 Muslims from the troubled south protested outside the Danish Embassy in Bangkok. Demonstrations were also organized in the southern Philippine city of Cotabato. Although a Muslim member of parliament organized the demonstration, placards menacingly threatened to "Behead those who insult Islam," according to the Philippine Daily Inquirer on February 15. Hundreds of other protestors burnt Danish flags in front of Manila's main mosque.

In Malaysia, the demonstrations have been somewhat spontaneous, emanating from mosques after Friday prayers. In Malaysia, where the government has draconian laws at its disposal and is guarded against Islamic militancy, there is no evidence that militant organizations are behind the unrest. Indeed, even the Islamic opposition party, PAS, has been notably quiet. The PAS daily, Harakah, has carried stories on the cartoon furor, but for the most part has focused on the situation abroad for fear of the government accusing them of inciting sectarian conflict (http://www.harakahdaily.net). On February 17, Harakah carried stories about demonstrations against the U.S., in which an effigy of President Bush was burnt, but it was clear to disavow PAS' role in organizing the protest.

Likewise, in the Philippines and Thailand there is no evidence that any of the secessionist organizations have been behind demonstrations. Surprisingly, the Moro Islamic Liberation Front (MILF) has not even posted a story about the cartoon controversy on its website—located at http://www.luwaran.com—out of fear of giving skeptics in the government any reason to view MILF as radicals and thus scuttling the peace talks. While the secessionists in Thailand and the Philippines do not appear to have a hand in the protests, it is clear that they are benefiting from public anger and perceptions that the West is truly Islamaphobic; this plays into the broader popular sentiment that the war on terrorism is patently anti-Muslim. The secessionist organizations have always presented themselves as the defenders of Islam and its honor.

The situation in Indonesia is more troubling. The hard-line FPI organized the first demonstrations. The FPI is the leading anti-American and Western movement in the country. It has organized large demonstrations condemning the U.S. invasion of Afghanistan and Iraq. Its leader, Habib Rizieq, has repeatedly demanded that the government cut all ties and cooperation with the U.S. The FPI recruited several hundred mujahideen to fight the Americans in Iraq, but only a few actually made it there.

The FPI was also at the forefront of attacks against a Muslim sect, Jemaah Ahmadiyah, and in early July 2005 several hundred FPI members led a group of 1,000 vigilantes to attack the Ahmadiyah annual congress that was being held in Bogor (Jakarta Post, September 21, 2005; Straits Times, July 28, 2005). The FPI has also led attacks on the offices and threatened the physical safety of members of the secular organization Liberal Islam Network (Jakarta Post, September 7, 2005). The FPI has also supported the sectarian strife in the Malukus and in Central Sulawesi where Indonesia's primary terrorist organization, Jemaah Islamiyah, is fomenting strife in an attempt to regroup.

While the demonstrations themselves were not overly threatening, those behind the unrest in Indonesia suggest that the situation will become more violent. As stated in the Financial Times on February 12, there were allegedly telephone threats to the Danish Embassy in Jakarta threatening violence and reportedly terrorism. According to a February 13 article in Singapore's Today, Denmark ordered its diplomats to be evacuated and called on its citizens to leave Indonesia "because of a significant and imminent danger for Danes and Danish interests in Indonesia." Later, 175 students in a Surabaya madrassa signed a pact saying that they were "ready to die" for the Prophet Mohammed. On February 19, some 200 members of the FPI attacked the U.S. Embassy in Jakarta with stones. One organizer told the press, "This is not the last warning. This is only the beginning. There will be bigger actions against them." In short, this has the potential to become more violent and will target broader Western interests (Tempo, February 14-20).

In response to the cartoon controversy, authorities clamped down on the press. In Malaysia, the government suspended the publication and forced the resignation of the editor of a small daily, The Sarawak Tribune, for his "insensitive and irresponsible" publication of the cartoons (AP, February 9). On February 9, Malaysia "declared it an offense for anyone to publish, produce, import, circulate or possess the caricatures" (Human Rights Watch, February 15). Days later, a Chinese-language magazine, Guangming, was reportedly shut down for simply showing a picture of a reader of a newspaper overseas looking at the cartoons. In Indonesia, the editor of a Christian magazine, Gloria, was sacked for running three of the 12 cartoons. Additionally, a tabloid, Peta, was withdrawn from circulation and the editor charged with blasphemy (Reporters Without Borders, February 10).

The protests in Southeast Asia are gaining traction and allowing Islamists to forge both a greater sense of solidarity and identification with their co-religionists around the world. This reinforces the already high-degree of anti-Americanism prevalent in the region. More importantly, it gives radicals and Muslim moderates a common cause and deepens the potential pool of recruitment for the Islamists. The protests could also become a pretext for violence, especially by groups like the FPI.

Yet, Southeast Asia also provides a way forward. A spokesman for Indonesia's largest and decidedly moderate Muslim Organization, the Nadhlatul Ulama, called for calm and for Muslims not to be provoked by what he called "the stupid actions of those who belittle our Prophet" (Laksamana.net, February 10). Even Din Syamsuddin, the head of the second largest Muslim organization, who has hard-line Islamist tendencies, stated, "Do not go overboard and get trapped into a situation that can be used by elements bent on painting an image of Indonesia's Islam as intolerant, rigid and anarchic society [sic]."

On the other hand, while the Malaysian government is working to diffuse the situation, Prime Minister Abdullah Badawi has warned of a "huge chasm that has emerged between the West and Islam," as Westerners see Muslims as "congenital terrorist[s]." He further stated that the "demonization of Islam and the vilification of Muslims, there is no denying, is widespread within mainstream Western society" (BBC, February 10).
Posted by: Dan Darling || 02/22/2006 02:10 || Comments || Link || E-Mail|| [250 views] Top|| File under:
Syria-Lebanon-Iran
Too early to discuss Iran sanctions, China says
China believes it is still too early to discuss possible sanctions against Iran over its nuclear programme, German Foreign Minister Frank-Walter Steinmeier said on Wednesday after meeting Chinese leaders.

After his meeting with Chinese Foreign Minister Li Zhaoxing and Prime Minister Wen Jiabao, Steinmeier said that Li recommended that all parties should use the run up to next month's meeting of the International Atomic Energy Authority (IAEA) to discuss Iran.

Li said all parties should show "patience, restraint and flexibility", the German minister said.

China, one of the five veto-holding permanent members of the UN Security Council, has urged Iran to comply with international calls to halt its nuclear programme and has supported a proposal for Russia to enrich uranium for nuclear power plants in Iran. Li also reiterated China's desire for Iran to resume talks on its nuclear programme with the EU trio of Germany, Britain and France, Steinmeier said.

The two sides agreed that new German Chancellor Angela Merkel would visit China on May 22 to 23.

The German side proposed a dialogue about China's need to secure energy resources, after some German politicians expresses concerns about China's cooperation with Nigeria, Sudan, Iran and other countries.

Chinese state media said last week that China and Iran were close to finalizing a 100-billion-dollar agreement to develop Iran's Yadavaran oil and gas field.

An agreement could be signed as early as next month for China to buy 10 million tons of liquefied natural gas annually for 25 years beginning in 2009, the finance magazine Caijing reported.

Steinmeier, on the first visit to China by a member of Germany's new government, pressed China on civil liberties and "specific cases" of violations of intellectual property rights (IPR).

"For further development of economic relations we need a reliable [IPR] framework," he said, adding that this was in "both countries' interests."

Steinmeier said that a bilateral dialogue on judicial reform was the "right forum" for discussing civil liberties in China.

He said he reiterated Germany's "one China" policy of not giving diplomatic recognition to Taiwan, but said he told the Chinese leaders that Germany expects China to solve any dispute with Taiwan "in an absolutely peaceful way".

Wen told Steinmeier that relations with Germany were a "pillar of China's foreign policy" and said he looked forward to Merkel's visit.

Steinmeier was also scheduled to meet President Hu Jintao Thursday.

The German foreign minister arrived in China after talks in South Korea and Japan.

DPA



Posted by: lotp || 02/22/2006 12:46 || Comments || Link || E-Mail|| [324 views] Top|| File under:
Financial Times pooh-poohs Iran democracy initiative
They're engaging in some revisionist history while doing so. The Iranian Komala is regarded by the real Kurdish commies as a sell-out to the CIA and is an offshoot of the Iranian branch of the Iraqi PKK, while the claim that the Baluchistan hard boyz are linked to al-Qaeda is pure Iranian spin - they're drug dealers and thugs working for the Baluch drug lord of the month, nothing more.


Iranian leaders have dismissed the US administration's proposal to allocate $75m for "promoting democracy" in Iran. Manouchehr Mottaki, foreign minister, has suggested the money would be better spent on investigating why "hatred of the US has increased throughout the world in recent years".

Such contempt derives both from the weakness of Iranian opposition groups and a sense democracy will not favour the US. "Everywhere in free elections, the Islamists and resistance groups are winning," president Mahmoud Ahmadi-Nejad said on Sunday.

Khaled Mashaal, leader of Hamas, the militant Islamist group victorious in recent Palestinian elections, is using his current visit to Tehran to back Iran's right to nuclear technology and to call for Muslim support for the Palestinians.

Last week the Bush administration asked Congress for $75m to promote democratic change but Iran's reformists - regrouping after election defeats - are loath to accept US money and argue US pressure strengthens militarism in Iran, where Mr Ahmadi-Nejad rides a popularity wave after his landslide win last June. Willing recipients for funding – including royalist exiles based mainly in Los Angeles – lack a presence in the country.

The most determined opponents of the regime in Tehran may be in Iran's ethnic minorities, who make up around half its 68m population, but even here the ground is unpromising for the US.

The past week has seen renewed violence in Iran's Kurdish region. The governor of Maku, a town close to the Turkish border, told Associated Press two demonstrators were killed on Friday during protests marking the 7th anniversary of the imprisonment in Turkey of Abdullah Ocalan, leader of the Kurdistan Workers Party (PKK).

The Kurdistan Democratic Party of Iran and Komaleh are soon to launch satellite television stations - probably broadcasting from Europe - that might attract US funding. But the rise of Pejak, a group linked to the PKK, may be less to Washington's taste.

Likewise, in Sistan-Baluchestan, the restive province in Iran's south-east, militant Sunni Muslim groups linked to al-Qaeda, one of which last year released a video of the beheading of an Iranian soldier, may not fit the US Congress' model of ideal democrats. In the mainly Arab south-west province of Khuzestan, Iranian authorities have blamed a series of bombings, which have killed at least 20 people since last June, on Arab separatists.
Posted by: Dan Darling || 02/22/2006 01:22 || Comments || Link || E-Mail|| [238 views] Top|| File under:
Iran's nuclear facilities will survive attack
TEHRAN: Iran's uranium enrichment facilities, built in underground bunkers, would survive any military strikes, Iran's nuclear programme director said on Tuesday. "The enrichment facilities, particularly Natanz, are located underground and no offensive could damage them," said Gholamreza Aghazadeh, the head of Iran's Atomic Energy Organisation, quoted by the student ISNA news agency. Aghazadeh also boasted about the fortress like nature of its Isfahan plant, which is located in a network of subterranean tunnels, and touted Iran's uranium supplies. "Our reserves are extremely developed. We can extract uranium from mines in Bandar Abbas, Saghand and Yazd," he said.


Possibly they will survive. But if we do it right, the people who run them won't.
Posted by: Fred || 02/22/2006 00:00 || Comments || Link || E-Mail|| [255 views] Top|| File under:
Jumblatt refuses to confirm attendance at Berri's dialogue
As parliamentary blocs prepare for the upcoming national dialogue, Progressive Socialist Party leader Walid Jumblatt has yet to confirm that he will participate in the event, saying he must first consult with his allies on the issue. Jumblatt's closest ally, Future Movement leader Saad Hariri, and the rest of the March 14 Forces have already confirmed their participation.

Jumblatt continues to delay his decision, despite having received Tuesday a special committee formed of Amal parliamentary bloc members dispatched to extend an invitation to the national dialogue called for by Speaker Nabih Berri. "I have to finish my consultations with my March 14 allies over this dialogue issue. Of course no one can refuse to participate in a dialogue, but also no one can agree to take part in a dialogue just for the purpose of having one," Jumblatt said.

Jumblatt said the problem lies in the absence of a leader to head the national discussions. "We are a team and they are a team and when I say there is no leader this means that the president is part of one of the teams. For the dialogue to be complete the president has to stop implementing a non-Lebanese agenda. The main item to be discussed should be overthrowing the president."

The Druze leader compared the rockets found near the home of MP Bahia Hariri to those found in near his residence a few months ago, and which were followed by the assassination of anti-Syrian MP Gebran Tueni. "Are [Syrian President] Bashar [Assad] and his agents preparing for another assassination before the dialogue starts? There is a historical and technical resemblance between the two situations," Jumblatt said.

Jumblatt further dismissed allegations that overthrowing President Emile Lahoud would automatically lead to the disarmament of Hizbullah. "The resistance has finished its role. The Shebaa Farms issue can be solved without arms; the Taif Accord should be implemented; the army should be deployed to the South; and the armistice agreement reactivated," Jumblatt said.

The Amal committee, which included MPs Anwar Khalil, Michel Moussa, Samir Azar and Ayoub Humayyed, also visited former President Amin Gemayel, who said his parliamentary bloc will take part in the talks. Gemayel said Berri's initiative should pave the way to solve all pending issues and unite the Lebanese. He stressed that all debatable issues, including the Hizbullah's weapons, should be settled according to the Taif Accord. "The Taif Accord is clear concerning the arms of Hizbullah and it stipulates reactivating the armistice agreement with Israel," Gemayel said.
Posted by: Fred || 02/22/2006 00:00 || Comments || Link || E-Mail|| [244 views] Top|| File under:
Geagea ratchets up pressure on Lahoud
In an interview published by Ash-Sharq al-Awsat, Lebanese Forces leader Samir Geagea said the March 14 alliance is moving forward with its fight to topple President Emile Lahoud, "regardless of the price it may cost." Geagea also said his party would welcome Free Patriotic Movement leader Michel Aoun as the next president if the latter agrees to cooperate in overthrowing Lahoud through legal means.


This time last year Geagea was in jail and Aoun was in exile...

In an escalation of his attacks on the president, the LF leader said Lahoud "has become a burden to Lebanon that is paralyzing the government ... and sitting in Baabda doing nothing."


Since he can't do anything else...

Geagea also stressed that the March 14 Forces had never cut off their dialogue with Aoun and Speaker Nabih Berri in a bid to reach an agreement on the presidency. He said the Forces will proceed with their "rescue plan," regardless of the consequences, but refused to provide any further details.


That sounds suspiciously like bloodshed...

However, Geagea did hint that there might be a deal in the works with one of the three main opposition parties, namely the FPM, Hizbullah and Amal.


My guess is it won't be Hezbollah, and probably won't be Amal. That leaves FPM.

Geagea also offered unspecified guarantees to Lahoud, should the latter resign and be proved innocent of involvement in former Premier Rafik Hariri's murder.


If he resigns, he'll probably be "proven" innocent. If he's chased out, he dunnit.

Speaking from the Cedars resort in which he has resided since his release from prison, Geagea said Lebanon's political climate is ready for toppling the president, considering it is "an overwhelmingly popular goal made clear during the February 14 rally."
Posted by: Fred || 02/22/2006 00:00 || Comments || Link || E-Mail|| [244 views] Top|| File under:
Sfeir voices support for peaceful removal of President Lahoud
In an interview with As-Safir, Maronite Patriarch Nasrallah Butros Sfeir said he supported the ousting of President Emile Lahoud peacefully and through legitimate means.


Finally made the jump, did he?

"If the president is unable to run things it means that his position is almost vacant," he said. "When we see that international forces do not recognize him ... and people in general do not count on him to run the country's affairs, the outcome becomes clear."
But Sfeir reiterated that the ousting of Lahoud should be achieved in line with constitutional means and not through popular demonstrations. "The president's dignity should be preserved as an individual and as the representative of the presidential institution," he said. Sfeir said "the Lebanese people are divided between those who want Lahoud to resign and other who don't."


Not evenly divided, mind you...

He warned that if demonstrations were held, "there might be confrontations which would lead to a massacre."


I'll call Hezbollah the bad guys on that one, before the fact.

Expressing support for the parliamentary majority's proposed plan to oust Lahoud, Sfeir said: "If it were proven that the legislators were truly forced to extend Lahoud's term, then anything agreed under pressure is considered cancelled."
Posted by: Fred || 02/22/2006 00:00 || Comments || Link || E-Mail|| [247 views] Top|| File under:
Sadr offers to mediate Beirut-Damascus spat
Under tight security, Sayyed Moqtada al-Sadr, the leader of Iraq's Sadr Movement, arrived at the Lebanese-Syrian border Tuesday morning from Damascus in the hope of improving Lebanese-Syrian relations. He was asked by reporters at the border if he was playing the role of mediator between Lebanon and Syria. Sadr said he had suggested this to Damascus, which was responsive to the idea. He said he would put the same suggestion to the Lebanese authorities, hoping they would be equally responsive. "I am ready to help the Lebanese and Syrian governments to mend their ties and consequently to establish security in the region," he said.

Sadr's visit is part of a tour through Iraq's neighboring countries. "I represent the Iraqi people, or a section of the Iraqi people, but I hope we can help Lebanese and Syrians overcome their suffering so we, Muslims and Arabs, can live in fraternity," he said. "The visit is aimed at consolidating relations between Lebanese and Iraqis and to solve problems that Israel and the U.S. have created in Lebanon, Syria and Iraq so that we can build this region and make it safe."
Posted by: Fred || 02/22/2006 00:00 || Comments || Link || E-Mail|| [244 views] Top|| File under:
March 14 Forces say they will take to the streets in effort to oust Lahoud
There "will be a demonstration on March 14," possibly in Baabda, in an attempt to pressure Lebanese President Emile Lahoud to resign, March 14 Forces' MP Elias Atallah told The Daily Star Tuesday. Atallah said he "has no information about any counterdemonstration" in support of the president. Rumors have been circulating for the past week that if the March 14 Forces stage a demonstration to topple Lahoud, a counterdemonstration will be staged by pro-Syrian parties, namely Hizbullah, to defend Baabda Palace. However, according to Atallah, "if there is a counterdemonstration, we will not fight them because we believe that we should never cross a certain line that leads to a civil war. If the army decides to open fire on us, we will not reply, but will stand in our place."

Pro-Syrian former ministers Suleiman Franjieh and Talal Arslan met Tuesday and threatened to stage a counterdemonstration should the March 14 Forces take to the streets. "The street is not the property of anyone and the president will not be toppled," Arslan said.
Posted by: Fred || 02/22/2006 00:00 || Comments || Link || E-Mail|| [244 views] Top|| File under:
Terror Networks
Al-Qaeda's courier network
The recent release of audio and videotapes from Osama bin Laden and Ayman al-Zawahiri call attention to al-Qaeda's couriers and how they transport tapes to major media outlets (al-Jazeera, January 21). Audiotapes, videotapes and the internet are the major mass media tools of al-Qaeda and are used to tilt and blur the realities of the locations of al-Qaeda leaders. They are an effective means to threaten the U.S. and the West. Al-Qaeda's videos are produced by the organization's in-house production team, al-Sahab, identified by the al-Sahab logo that appears in the videos. It appears that al-Sahab consists of multiple individuals and is not centrally located. While the videos have improved in quality, at its most basic level the videographers require computer images, e-mail transmission, and a production expert who uses a computer to compile it together in broadcast quality.

After the tapes are produced, they make their way to a major media outlet. The previous route of the videotapes was from southern and eastern Afghanistan to South Waziristan, and then to Peshawar. The final destination used to be the al-Jazeera office in Islamabad. It became easy, however, for various intelligence agencies to track this route. In at least two instances—in 2003 and in 2004—the tape messenger was intercepted. In 2003, the carrier was of Central Asian origin and was captured by security agents while traveling through South Waziristan. The second incident occurred in late 2004 and the carrier was arrested near Dera Ismail Khan in southern Pakistan. Nevertheless, little information was gleaned from the messenger because the tape had already passed through more than a dozen different carriers. Through this method, the tapes are handed over in a manner so that the next carrier does not know the other carriers.

The amount of time that each carrier handles the tapes depends on the prevailing security conditions in that particular area. Carriers attempt to pass on the tapes as quickly as possible, which is usually in one or two days. If security is tight then it is passed on in quick succession in order to keep the tapes secure, otherwise each carrier may travel more than 100 kilometers. On a few occasions, the content of the tapes were electronically transmitted to their final destination through e-mail.

The carriers of the tapes are diehard local and Central Asian operatives. The carriers are always young, tough and experienced; the task of a carrier is a specialized job. Simple sympathizers are not usually carriers because if the carrier is arrested, he is tried under anti-terrorism laws, deterring those who are not completely committed to al-Qaeda's cause.

For the last year, the tape route has been modified due to repeated successful interventions by Pakistani authorities and continuous surveillance of known transfer locations. Currently, tapes are dispatched to Herat, in the western province of Afghanistan, to coastal areas of Iran and then to the final destination. The tapes are generally made inside Afghanistan. Additionally, the Taliban is now also involved in producing tapes in a new campaign of media warfare. Taliban guerrillas are often accompanied by a videographer who films their attacks against Afghan or international security forces. These tapes are later used within the Taliban ranks to boost the morale of Taliban fighters and the participating mujahideen.
Posted by: Dan Darling || 02/22/2006 02:13 || Comments || Link || E-Mail|| [258 views] Top|| File under:
Osamanauts criticize Muslims who abstain from jihad
On February 17, the al-Tajdeed forum posted an interesting analysis that, amid the customary claims of imminent victory, points the finger of accusation at al-qa'idun 'an al-jihad ("those who abstain from jihad"). Starting from the premise that the strategic initiative is turning in favor of the Islamic Nation—a position that "all but the blind, hypocritical, collaborationist and treacherous would espouse"—the author, Amir Abd al-Mun'im, cautions that this victory "requires effort and support from the Nation…yet this support is yet to arrive. We are giving the enemy an opportunity to use his cunning and gain space to reorganize and overcome his successive reversals" (http://tajdeed.org.uk).

Now is the time to overwhelm the enemy, Abd al-Mun'im states, but he warns that time is working against the mujahideen and that the response so far has been disproportional to the scale of the battle. What is the cause of this mismatch? "The true crisis," he states, "does not reside solely in the anti-Islamic camp, nor only in the treachery of Arab regimes; it is also and perhaps more profoundly in the Islamic camp … in the movements that call themselves Islamic…that desire to profit from [the banner of] Islam yet do not wish to make sacrifices on Islam's behalf." In the context of the recent election successes of the Muslim Brotherhood in Egypt and Hamas in Palestine, the author takes issue with their programs. "Where is the support for jihad in the manifestos of Islamic [political] movements?…Where is the Muslim funding for those who fight while these [individuals] spend thousands on elections, festivals and conferences, which contain naught but empty words? Where is the support for jihad in the media [statements] of these movements?"

The continuing public isolation of the mujahideen is Abd al-Mun'im's core complaint. This isolation is felt on the intellectual level, in the domestic political arena and also on the front-line itself. The failure to gain the intellectual high-ground is a particularly sensitive point. "Is it logical or reasonable for some who call themselves Islamists to come out against us," he asks, "attacking the mujahideen and heaping accusations upon them, accusing them of immaturity?" The author is here referring to a number of high-profile criticisms of al-Qaeda's strategy, particularly that of al-Zarqawi's group in Iraq, delivered by a number of sites normally supportive of the armed struggle, "such as Mufakkirat [al-Islam], al-Mukhtasar and al-Asr…[and] people who sit in air conditioned offices complaining of indigestion and full stomachs, theorizing, philosophizing and attacking the mujahideen who are sacrificing their lives in the harshest of conditions." Mufakkirat al-Islam, in particular, has been conspicuous for its hosting of discussions criticizing al-Zarqawi, and which stirred a lively debate for some weeks after (http://www.islammemo.cc). These movements, he complains, "raise not a single word against America, while we continue to praise their intellectual distinction, doctrinal superiority, enlightenment, justice and moderation."

No less troublesome is what Abd al-Mun'im feels is the pointless exercise of Islamist groups "that have cut back Islam to a matter of a few seats in a corrupt parliament…and divert their energy onto marginal matters, such as fatwas on the ownership of shares, or whether women may drive [or elect] municipal councils…[all the time] walking along paths dictated by America…to distract the Nation from supporting the jihad." Yet, it is the Islamists' attitude to front-line matters that upsets the author most. "We were shocked by individuals who call themselves Islamists taking aim at the mujahideen, mocking them and describing them as backward…Some have even attacked Osama bin Laden, Ayman al-Zawahiri and al-Zarqawi, calling them the cause of all that has happened!" As an example, the author takes issue with the "Intifada in defense of the Europeans" conducted by high profile Islamist leaders such as the head of the Algerian FIS Abbasi Madani, criticizing "those that shudder at the cutting off of heads of some [infidel] invaders, while they do not shudder at American rockets and fighter planes wiping out houses from the face of the earth on top of those inside them." It is hypocrisy on a grand scale, according to Abd al-Mun'im, which "exposes the trials the Nation is going though, not just the regimes of the Westernized elite, but also the large part of those raising the Islamic banner." Its solution, he concludes, is to "cleanse the Muslims from the defilement of hypocrisy" through the purifying action of jihad.

The issue of al-qa'idun 'an al-jihad occupies considerable space in jihadist writings and extensive use is made of the legitimizing influence of medieval treatises, such as the popular Mashari' al-Ashwaq by the 14th century scholar Ibn Nuhaas, who refuted point-for-point the objections of those who would abstain and aimed to establish jihad as the highest expression of Islamic faith. The tension over the abstainers goes to explain much behind the strenuous efforts of jihadist writers and organizers of the recent anti-Danish protests. The mujahideen are searching for momentum to generally mobilize the Muslim masses against the prevailing world order, which to date the Afghan and Iraqi arenas have failed to provide.
Posted by: Dan Darling || 02/22/2006 02:12 || Comments || Link || E-Mail|| [289 views] Top|| File under:
Ayman admits narrow escape in full video tape
Osama bin Laden's right-hand man is boasting that he has dodged being captured or killed four times, and confirms one of his close calls came in a 2004 firefight with the Pakistani army.

It had been speculated that Ayman al-Zawahiri was in the mud hut on the Afghanistan-Pakistan border targeted in March 2004.

The raid even prompted Pakistani President Pervez Musharraf to stoke expectations of Zawahiri's demise.

But when the dust settled, the al-Qaeda chief was nowhere to be found, and US and Pakistani officials said he was probably never there.

In a new videotape that has surfaced, Zawahiri swears he was in the mud hut, and that he slipped out the back when the shooting started. He also tries to turn the tables on Musharraf, saying the Pakistani leader's days are numbered.

"Your American masters are fleeing from Iraq and Afghanistan," Zawahiri warns Musharraf. "So, await a day of accounting for the Muslim blood you have spilt."

Zawahiri details three other times he was almost nailed by US and Pakistani forces:

- He said a US cruise missile attack ordered by former president Bill Clinton in August 1998 nearly got him at an Afghanistan training camp.

- Missiles fired in retaliation for the September 11 terrorist attacks in December 2001 missed him in his Tora Bora mountain hideout in Afghanistan.

- His latest near-miss came on January 18 from an American missile attack in Pakistan that killed Zawahiri's son-in-law.
Posted by: Dan Darling || 02/22/2006 01:54 || Comments || Link || E-Mail|| [303 views] Top|| File under:
Al-Qaeda response to US assessment of media war
The Global Islamic Media Front, an al-Qaeda mouthpiece, issued a statement from its headquarters yesterday, February 20, 2006, responding to the speech Friday by U.S. Secretary of Defense Donald Rumsfeld in which he spoke of the lagging response of the United States in the media war and advocated its improvement. Ahmad al-Watheq Billah, the author of the document, mocks this "failing project of the American Army" and lauds the jihad media, which is "superior on the Internet network and other information sources" for striking the enemy early and effectively.

The group then calls upon both the sons and daughters of Islam to join the ranks of information jihad, and capitalize on their current presence on the Internet. Those who have knowledge of capturing photographs with mobile phones, take videos and know where to distribute them, are urged to record any image that depicts the "failure and disgrace" of the enemy in Muslim lands such as Palestine, Chechnya, Iraq, and Afghanistan. Billah, the author, charges that the concentration of pictures that represent the "truth" will attack America's "weak point," and threatens: "The comings days will carry what will paralyze you enemies of the religion. You are wandering around and you will be wondering around more, you who are attacking the Prophet, our master Muhammad."

Posted by: Dan Darling || 02/22/2006 01:16 || Comments || Link || E-Mail|| [251 views] Top|| File under:
Who's in the News
122
[untagged]
Bookmark
E-Mail Me
The Classics
The O Club
Rantburg Store
The Bloids
The Never-ending Story
Thugburg
Gulf War I
The Way We Were
Bio
Merry-Go-Blog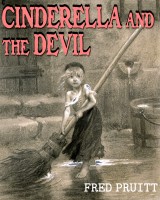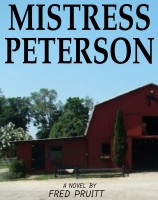 On Sale now!


A multi-volume chronology and reference guide set detailing three years of the Mexican Drug War between 2010 and 2012.

Rantburg.com and borderlandbeat.com correspondent and author Chris Covert presents his first non-fiction work detailing the drug and gang related violence in Mexico.

Chris gives us Mexican press dispatches of drug and gang war violence over three years, presented in a multi volume set intended to chronicle the death, violence and mayhem which has dominated Mexico for six years.
Click here for more information


Meet the Mods
In no particular order...


Steve White
Seafarious
Pappy
lotp
Scooter McGruder
john frum
tu3031
badanov
sherry
ryuge
GolfBravoUSMC
Bright Pebbles
trailing wife
Gloria
Fred
Besoeker
Glenmore
Frank G
3dc
Skidmark
Alaska Paul



Better than the average link...



Rantburg was assembled from recycled algorithms in the United States of America. No trees were destroyed in the production of this weblog. We did hurt some, though. Sorry.
18.215.33.158