-Short Attention Span Theater-
Holy Shocking Slugs, Batman! New non-lethal shotgun shell--
Edited for brevity.


Stun-gun maker Taser International of Scottsdale, Ariz., is developing a shotgun shell that will be far more powerful than current ones, a report said. Taser's eXtended Range Electro-Muscular Projectile, or XREP, is meant to combine the blunt-force trauma of a fast-moving baseball with the electrical current of a stun gun, the Arizona Daily Sun reported. The product, expected to be available next year, was funded by the Office of Naval Research.

Taser's stun guns largely are used by law enforcement agencies but also have been used by U.S. troops in Afghanistan and Iraq, [company spokesman Steve] Tuttle said. The new product is designed to hit targets from a distance of up to 300 feet, compared to 25 feet for a Taser.
Posted by: Dar || 02/22/2006 13:58 || Comments || Link || E-Mail|| [266 views] Top|| File under:
Another Holiday for D.C.?
Legal public holidays:

- New Year's Day
- Martin Luther King Jr. Day
- Inauguration Day (every four years)
- Washington's Birthday
- D.C. Emancipation Day
- Memorial Day
- Independence Day
- Labor Day
- Columbus Day
- Veterans Day
- Thanksgiving Day
- Christmas Day

The D.C. Council is considering whether to add the Lunar New Year


say, what?


to a growing list of public holidays that shutter schools, give local government employees a day off and cost the city more than $1 million.


While many jurisdictions across the United States recognize the Lunar New Year - a holiday celebrated by the Chinese, Koreans, Vietnamese and other Asian cultures - only San Francisco goes so far as to close schools.

But Ward 2 Council Member Jack Evans, who represents Chinatown and much of the District's Asian population, recently introduced legislation that would take D.C. to another level, closing government offices and emptying classrooms. With a strong and vibrant Asian community in Washington, it is "appropriate to honor the celebration of their new year," Evans said when he introduced the bill, co-sponsored by 10 of his colleagues.


Would he get the day off, too?


"There are hundreds of millions of people who celebrate this every year and we don't," Evans said Tuesday.


Most of them don't live in D.C.


"We don't even recognize it." Roughly 3 percent of the District's population, or about 17,000 people, are Asian, according to the U.S. Census.


Like Emancipation Day, added last year to the D.C. calendar as an annual April holiday, the new day off would cost District taxpayers $1.1 million. Evans said the holiday is worth the money, but one local budget watchdog disagreed.

"It seems we could find a way to honor the Chinese New Year and other important days to District residents without making it a costly holiday for the District," said Ed Lazere, executive director of the DC Fiscal Policy Institute. "Every time you give every D.C. government worker a day off, it costs that much more to run the D.C. government." The Lunar New Year generally falls between the end of January and the first two weeks of February. The holiday in Washington would open many young eyes to a growing minority community, said Jeanny Ho, vice chairman of the District-based Chinese Consolidated Benevolent Association, a Chinese American advocacy group.
Posted by: Bobby || 02/22/2006 08:07 || Comments || Link || E-Mail|| [433 views] Top|| File under:
G'day, Amigo ...
Two female wallabies were found in a pickup truck bound for Mexico, U.S. Customs and Border Protection said Tuesday. The wallabies, which are native to Australia and protected by the Endangered Species Act, were discovered Monday during an outbound inspection at the remote Falcon Dam International Bridge. They are 28 to 30 inches tall, weigh six to eight pounds each, and are believed to be about a year old. Their value is estimated at about $1,400 each, CBP spokesman Rick Pauza said. They were turned over to the U.S. Fish & Wildlife Service. No arrests had been made as of today but an investigation was ongoing.

The U.S. Fish and Wildlife Service estimates wildlife smuggling at $4.2 billion a year, second only to illegal drugs.
Posted by: lotp || 02/22/2006 07:54 || Comments || Link || E-Mail|| [264 views] Top|| File under:
The Blob attacks Downtown L.A.!
So, it was not a movie, but a documentary, as I suspected all along...


Los Angeles officials were still scratching their heads today over what caused a mysterious black goo to burble from streets downtown, forcing the evacuation hundreds of apartment dwellers.
A Los Angeles Fire Department spokesman said investigators had yet to identify the ``black tarry substance'' more than 24 hours after it erupted at Olive Street and Pico Boulevard.

But he said there might be ``a correlation'' with a petroleum company drilling operation nearby. ``The samples we have taken _ this was determined to be (a) nontoxin, nonflammable, nonhazard,'' said fire Capt. Ernie Bobadilla. ``We're looking to I.D. the scope of the problem.

``This problem is not a simple fix.''


That's why it requires his expertise.

About 200 residents were forced to flee as a hazardous materials team and dozens of firefighters worked throughout the day to identify what was first deemed "a black tarry substance" and later morphed into a "watery mud."

While outside temperatures struggled to break 60, sidewalks in the vicinity steamed at 103 degrees, Los Angeles Fire Department spokesman Ron Myers said. "It's worrisome in the fact that it will keep the street closed and residents will be evacuated till the building is considered safe," Myers said.

Firefighters were alerted at 3 a.m. by complaints of a sewer-like smell at an apartment house at 1220 S. Olive St. near Pico Boulevard, but found nothing. They returned at 1 p.m. to find a Slimer-like ooze lurking beneath central Los Angeles. "We were called back because there was a gooey substance, a tarry-type substance, coming out the underground electrical vaults, out of manhole covers in the street, through the sidewalks and possibly in one older apartment building," Myers said.

A 120-foot stretch of Olive buckled 1 1/2 feet, he said. The pre-1933 unreinforced masonry apartment building shifted one foot from its foundation. Sidewalks were as hot as Jacuzzis. And a pressurized liquid shot from every street orifice located above what used to be a historic oil field downtown.

No one was injured in what amounted to a black lagoon. Hazmat and Urban Search and Rescue crews determined that the mysterious substance wasn't flammable, Myers said. "Incident commanders are evaluating some form of drilling operation one or two blocks away as the possible cause," he added.

"They told us to get out from the building, because, probably, I don't know, anything could happen. The basement was flooding," resident Mary Robles told KABC-TV, Channel 7.

By late afternoon, the American Red Cross had set up an evacuation center for the 150 adults and 50 children forced to flee the stuff of nightmares. "We're opening a shelter," said Nick Samaniego, spokesman for the Red Cross of Greater Los Angeles. "We're looking for a place to put them."
Posted by: anonymous5089 || 02/22/2006 04:52 || Comments || Link || E-Mail|| [359 views] Top|| File under:
Australian Army hunting 'Donkey Dong'
From the YCMTSU file.


AUSTRALIAN military police are hunting for a well endowed serial flasher nicknamed "Donkey Dong" who is terrorising underwear salespeople. The supposedly well-endowed flasher, who wears army uniform, has been labelled "Donkey Dong" by some city retailers.

Several clothing and sporting retail outlets in the Mitchell Centre have been targeted over the past six months by the unidentified pervert, who calls shop assistants into the change room to see if his tight underwear "fits". MPs have obtained surveillance footage from several businesses to see if they can determine the identity of the culprit or rule out that he belongs to the military.

The most recent retail outlet to be targeted by the mysterious flasher received a visit on Valentine's Day. "I thought it was one of my mates having a joke on me because we sometimes send each other fat-o-grams or something on Valentine's Day when he called me in to the changing room and I saw it," the shop assistant said. "He has been in here four times and apparently he always tries on the same pair of red undies. I didn't really know what to say when he asked me if I thought they fitted him.

"It looks real and it's so big, it winds all the way down his leg and I wasn't sure what to do so I just went and got him a bigger pair.

"He got really nervous and was peeking out from the curtain.

"We call him Donkey Dong in here. He never buys anything and walks out saying that everything in the shop is too small for him."

Another favourite form of clothing for the serial flasher is bicycle pants, which reveal him in all his glory. One retailer who outfitted the man with a pair of bicycle pants recently said he revealed himself to her. After getting a good look, she believes the serial flasher may be using a stocking to fake his credentials. "It fell out of his pants and he said, `That's so embarrassing, it happens all the time'," she said.

A Department of Defence spokesman yesterday confirmed military police have spoken to retailers and are analysing surveillance footage to try to identify the man.
Posted by: phil_b || 02/22/2006 00:11 || Comments || Link || E-Mail|| [258 views] Top|| File under:
Man kills roommate over lack of toilet paper
A man accused of fatally beating his roommate with a sledgehammer and a claw hammer because there was no toilet paper in their home has been arrested.

Franklin Paul Crow, 56, was charged Monday with homicide in the death of Kenneth Matthews, 58, according to the Marion County Sheriff's Office. Capt. Thomas Bibb said Crow initially denied his involvement, but confessed during questioning.

Crow told investigators that the men were fighting about the toilet paper over the weekend when Matthews pulled out a rifle. Crow said he then began beating Matthews with the sledgehammer and claw hammer, according to an affidavit. Matthews was beaten so badly he had to be identified through his fingerprints, detectives said.

Crow was being held at the Marion County jail without bond. It was not immediately known whether he had an attorney.
Posted by: Jackal || 02/22/2006 00:00 || Comments || Link || E-Mail|| [279 views] Top|| File under:
Africa North
Police arrest 15 people after Muslim-Christian clashes
Police have arrested 15 people after clashes between Muslims and Christians in a village south of the capital, police officials said Tuesday. Police cordoned off Ezzbat Wassif on Tuesday and mounted patrols in the village, searching for people involved in Monday's fighting as well as ensuring calm, the officials said, speaking on condition of anonymity as they were not authorized to speak to the press.

Villagers fought with sticks and stones, leaving at least 11 people wounded, one seriously, said residents who asked not to be identified because of the sensitivity of the issue. Police, however, said only six people were injured but confirmed that one was in serious condition in hospital. Rioters managed to set three houses on fire before police restored order. The clashes apparently began when Muslims objected to a community hall that Christians were building, taking it to be a church. Under Egyptian law, government permission is required to build a church. Police are questioning the 15 detainees about the clashes.

Last month, an attempt to turn a guest house into an informal church in a southern Egyptian town provoked clashes among Coptic Christians, Muslims and police in which one person was killed and at least 11 wounded.
Posted by: Fred || 02/22/2006 00:00 || Comments || Link || E-Mail|| [260 views] Top|| File under:
Arabia
Saudi Consultative Council Refuses to Discuss Female Driving
A member of Majlis al Shura (Consultative Council) in Saudi Arabia objected on Sunday against the Council General Committee's refusal to discuss the recommendation by a member to allow women to drive in the Kingdom. Dr. Khalil al Khalil said the Council's latest decision meant it was dissociating itself from its requirements to develop society and respond to its needs. He saw no reason why the discussion of an issue which has deeply divided Saudi society should not take place. He also pointed out that the General Committee could not decide on behalf of all Council members. In the end, he said, it was the entire Council who would have to take the appropriate decision.
Posted by: Fred || 02/22/2006 00:00 || Comments || Link || E-Mail|| [276 views] Top|| File under:
Saudi Human Rights Authority Prepares to Tackle Incest
The Chairman of the Saudi Human Rights Authority, a governmental organization, revealed to Asharq Al-Awsat that the association has already prepared an in depth study concerning incest in Saudi Arabia.


Going after the root causes of terrorism, are they? Good idea.

According to the authority's chairman, the study was prepared by the King Khaled Charitable Foundation in cooperation with Dr Osama Al Damegh for the Human Rights Authority. The study will aim to end this phenomenon and will be presented to the Authority's Council.


I wonder what they're defining it as? My definition would include first cousins marrying or otherwise jumping first cousins.

Turki Bin Khaled Al Suderi, chairman of the Human Rights Authority Council, stated that this study was very important and should be presented to the Shura Council as soon as possible.


"Oh, yasss! Very important!"

He clarified that a social phenomena as serious as incest has to be dealt with quickly and decisively by the Authority's Council.


"Quickly and decisively"? The civilized world dealt with it thousands of years ago.

He noted that the Authority's Council would include intellectuals of legal and religious affairs and former members of the Shura Council. Al Suderi noted that the delaying of the Council of the Human Rights Authority was procedural, in addition to the withdrawal of some candidates.


"But, really, we're working on it at top speed!"

Al-Suderi clarified that most of the reported cases to the Authority have been individual so far and have been related to complaints of ill treatment of citizens by some government agencies.


So it doesn't have anything to do with marrying Cousin Fatimah, or a half sister, or something like that...

He noted that he had received a large number of citizens with issues with the government emphasizing, "We in the committee inform the relevant agencies of what we feel is important and ask them at the same time to tell us what it sees in these issues."
Posted by: Fred || 02/22/2006 00:00 || Comments || Link || E-Mail|| [279 views] Top|| File under:
China-Japan-Koreas
Now China Is Getting Excited About Cartoons
Jessica Rabbit isn't welcome in China -- and Michael Jordan shouldn't show up with any of his Looney Toons pals.

In one of the more bizarre orders from China's State Administration of Radio, Film and Television, TV shows and films featuring human thesps with animated companions will be banned.

"These human live-action, so-called animation pieces will not receive distribution or distribution licenses," read the order, issued Feb. 15. However, films and shows that have already received permits will continue to air.

CGI and 2-D characters alongside human actors jeopardize "the broadcast order of homemade animation and mislead their development," according to a report from the state-run Xinhua News Agency.

Order comes as the Chinese government attempts to increase local production of Mandarin-language toons and cut the amount of foreign animated programming appearing on Chinese television.

However, national and provincial children's channels are struggling to acquire enough content to meet demand or even fill their own programming schedules.

"Sarft's notice is a clear indicator that, despite government support, the local animation industry is still struggling," said David Wolf, CEO of Beijing-based consultancy Wolf Group Asia. "Unfortunately, simply clearing more airtime isn't going to make the product any better or more competitive."

Chinese regulatory authorities are notoriously skittish regarding broadcast and film themes that include the supernatural or fantasy, including talking animals. "Babe" was banned on the basis that animals can't talk and some viewers would be confused.
Posted by: Anonymoose || 02/22/2006 17:43 || Comments || Link || E-Mail|| [277 views] Top|| File under:
Europe
Serbia denies Mladic found or negotiating surrender
The Serbian government sought Tuesday to quash news reports suggesting that the leading Balkan war crimes suspect, Ratko Mladic, had been located and that his surrender was being negotiated.

Independent news and radio stations in Serbia and in Bosnia and Herzegovina issued conflicting reports Tuesday afternoon stating that General Mladic, former commander of the Bosnian Serb army, had been arrested or was engaged in talks to convince him to surrender for trial for crimes committed during the war in Bosnia, from 1992 to 1995. B92, a Belgrade television and radio news network, reported that he had been located in Bosnia and would be taken to Tuzla, the site of a European Union military base and airport, from where he could be flown to the International Criminal Tribunal for the Former Yugoslavia in The Hague. It quoted unidentified sources.

The Associated Press, also quoting an unnamed security official, said that General Mladic had been located and that negotiations were under way to secure his surrender.

But a spokesman for the Serbian government, Srdjan Djuric, strongly denied the reports, stating that claims of General Mladic's arrest appeared intended to undermine the government's intention "to fully cooperate with The Hague."

Western diplomats and an analyst said that while there was no evidence General Mladic had been arrested, there were signs that Serbia was close to tracking him down. "Everybody who is involved in this process is on standby," said a diplomat who is close to police and legal officials assigned to help find the general. "They possibly have his location, but are not yet moving in," said the official, who was granted anonymity because he was not authorized to talk to the media.

Bratislav Grubacic, the editor of VIP, a news service, said, "There are some indications that they are using back channels" to negotiate with the general. He said the government wanted to avoid having the general go before a Serbian court, which could prove politically embarrassing because the Serbian electorate remains highly nationalistic. "They would like to have a solution that would be face-saving for them, in which he could be transferred somehow to Bosnia," Mr. Grubacic said. He said members of the security services had denied any operation to arrest the general or negotiate his surrender.

Numerous inaccurate reports of the former general's arrest have surfaced in the 11 years since he was indicted by the tribunal on charges of leading the massacre of at least 8,000 Muslim men and boys in around Srebrenica in July 1995.

But the speculation Tuesday was the most intense in years, and came as Serbia was facing possible suspension of political and trade talks with the European Union. European governments have warned that the talks, a potential step toward eventual membership, could be suspended if Serbia failed to arrest General Mladic. The European Union's foreign ministers are due to discuss the issue on Monday.

Carla Del Ponte, the chief prosecutor at The Hague, urged the European Union to suspend the talks until General Mladic was arrested. She has complained that cooperation with Belgrade had ground to a halt and recently demanded that the general be handed over this month.


This month? What's the hurry, Carla? You haven't been a ball of fire yourself.

Officials at tribunal said she had contacted Belgrade late Tuesday and was told that General Mladic had not been located or arrested, and that the press reports were false.

In New York, Stéphane Dujarric, the spokesman for Secretary General Kofi Annan, said officials at the United Nations headquarters "have checked with the tribunal in The Hague, and we've been told that there is absolutely no information that Mladic has been arrested or located." But he did say Milan Lukic, a Bosnian Serb paramilitary leader indicted in 1998, had been handed over to the tribunal by Argentina, where he was arrested in August 2005 after nearly seven years on the run. He has been charged with murdering, severely beating, unlawfully detaining and terrorizing Bosnian Muslim and other non-Serb civilians and looting and destroying their property.
Posted by: Dan Darling || 02/22/2006 02:21 || Comments || Link || E-Mail|| [256 views] Top|| File under:
Mandatory Abortion/Contraception Proposed In Netherlands For Arubans and Antilleans
A health official in the Netherlands has called for a debate on the idea of forced abortion and contraception to deal with what she sees as a crisis of unwanted children. Alderman Marianne van den Anker of the Leefbaar Rotterdam Party wants specifically to target communities of Antilleans and Arubans where she sees the biggest problems of unwanted children.

Her comments have stirred protest by a health foundation working with those communities in Rotterdam. The group, which called the comments degrading, is asking Mayor Ivo Opstelten and other politicians to distance themselves from Van den Anker's views.

Van den Anker is a mother of two children and the official in charge of Rotterdam's health and security portfolios. In an interview in a newspaper Saturday, she said she had tried everything to prevent child abuse. "I fail, I fail," she told the interviewer as she outlined her controversial idea for a debate on compulsory abortion and contraception.

The target groups for her program are Antillean teenage mothers; drug addicts and people with mental handicaps, she said, according to a report in Expatica.

According to the report, Van den Anker said children from these groups run an "unacceptable risk" of growing up without love and with "violence, neglect, mistreatment and sexual abuse."

"The exceptions," she said, "and there are some, can be counted on a pair of hands."


Thank you Margaret Sanger ...

Van den Anker pointed to the growing number of Antillean youth gangs in Rotterdam whose members come from loveless homes.
Posted by: Anonymoose || 02/22/2006 00:00 || Comments || Link || E-Mail|| [386 views] Top|| File under:
Home Front: Politix
Dem Site: Secret Service agents say Cheney was drunk when he shot lawyer
I never heard of this site before but saw it and thought I'd get all of your input. I'm pretty sure hes looney though.



By DOUG THOMPSON
Feb 22, 2006, 07:35
Email this article
Printer friendly page

A written report from Secret Service agents guarding Vice President Dick Cheney when he shot Texas lawyer Harry Whittington on a hunting outing two weeks ago says Cheney was "clearly inebriated" at the time of the shooting.

Agents observed several members of the hunting party, including the Vice President, consuming alcohol before and during the hunting expedition, the report notes, and Cheney exhibited "visible signs" of impairment, including slurred speech and erratic actions, the report said.
According to those who have read the report and talked with others present at the outing, Cheney was drunk when he gunned down his friend and the day-and-a-half delay in allowing Texas law enforcement officials on the ranch where the shooting occurred gave all members of the hunting party time to sober up.

We talked with a number of administration officials who are privy to inside information on the Vice President's shooting "accident" and all admit Secret Service agents and others saw Cheney consume far more than the "one beer' he claimed he drank at lunch earlier that day.

"This was a South Texas hunt," says one White House aide. "Of course there was drinking. There's always drinking. Lots of it."

Cheney has a long history of alcohol abuse, including two convictions of driving under the influence when he was younger. Doctors tell me that someone like Cheney, who is taking blood thinners because of his history of heart attacks, could get legally drunk now after consuming just one drink.

If Cheney was legally drunk at the time of the shooting, he could be guilty of a felony under Texas law and the shooting, ruled an accident by a compliant Kenedy County Sheriff, would be a prosecutable offense.

But we will never know for sure because the owners of the Armstrong Ranch, where the shooting occurred, barred the sheriff's department from the property on the day of the shooting and Kenedy County Sheriff Ramon Salinas III agreed to wait until the next day to send deputies in to talk to those involved.

Sheriff's Captain Charles Kirk says he went to the Armstrong Ranch immediately after the shooting was reported on Saturday, February 11 but both he and a game warden were not allowed on the 50,000-acre property. He called Salinas who told him to forget about it and return to the station.

"I told him don't worry about it. I'll make a call," Salinas said. The sheriff claims he called another deputy who moonlights at the Armstrong ranch, said he was told it was "just an accident" and made the decision to wait until Sunday to investigate.

"We've known these people for years. They are honest and wouldn't call us, telling us a lie," Salinas said.

Like all elected officials in Kenedy County, Salinas owes his job to the backing and financial support of Katherine Armstrong, owner of the ranch and the county's largest employer.

"The Armstrongs rule Kenedy County like a fiefdom," says a former employee.

Secret Service officials also took possession of all tests on Whittington's blood at the hospitals where he was treated for his wounds. When asked if a blood alcohol test had been performed on Whittington, the doctors who treated him at Christus Spohn Hospital Memorial in Corpus Christi or the hospital in Kingsville refused to answer. One admits privately he was ordered by the Secret Service to "never discuss the case with the press."

It's a sure bet that is a private doctor who treated the victim of Cheney's reckless and drunken actions can't talk to the public then the memo that shows the Vice President was drunk as a skunk will never see the light of day.

Posted by: Yosemite Sam || 02/22/2006 15:46 || Comments || Link || E-Mail|| [280 views] Top|| File under:
Home Front: WoT
Anthrax in NYC
A case of anthrax discovered at Robert Packer Hospital in Sayre, PA. Traced back to New York City.
Posted by: Chuck Simmins || 02/22/2006 16:19 || Comments || Link || E-Mail|| [241 views] Top|| File under:
India-Pakistan
India Needs Pilots
India's airlines bought billions of dollars worth of planes and engines this week, but the lightning-paced expansion of the country's aviation sector has triggered a shortfall of pilots, officials warned Wednesday.

This year's Asian Aerospace, the region's largest air show that began Tuesday in Singapore, is buzzing over a string of purchases that several Indian airlines finalized over the past three days with Boeing, Airbus and General Electric.

The buying spree illustrates a remarkable boom in India's aviation sector, which has charted a passenger growth rate of between 25-30 percent in recent years, thanks partly to rising incomes in India's 300 million-strong middle class.

However, pilots are not being trained fast enough to meet the soaring need for their services, said Dinesh Keskar, Boeing Co.'s senior vice president for commercial aircraft sales.

"There is a tremendous shortage of pilots in India," Keskar said, stressing that the country will likely require between 4,000 and 5,000 new pilots in the next five years.

India and China are among the customers most sought after by more than 930 exhibitors from 43 countries participating in the Asian Aerospace show, which concludes Sunday.

"We think that this new order reflects the rapid growth in the Indian market, most of which is captured by low-cost carriers," said Ajay Singh, SpiceJet's director.

Meanwhile, India's air force is expected to seek proposals soon from manufacturers to buy 126 new fighter jets that could be worth at least $8 billion.

India is believed to be looking at Boeing's F/A-18 Super Hornets, U.S. defense contractor Lockheed Martin Corp.'s F-16 Fighting Falcons, French Mirages, Swedish Gripens and Russia's Sukhoi fighters.

The aerospace show moves next year to Hong Kong, which organizers have called a gateway to China, a country expected to buy 100 planes a year over the next five years.
Posted by: Bobby || 02/22/2006 08:18 || Comments || Link || E-Mail|| [261 views] Top|| File under:
International-UN-NGOs
U.N. Guard Reprimanded for Swastikas
The United Nations has reprimanded a security guard for drawing swastikas on a log sheet later seen by a guard from Israel, a U.N. spokesman said Tuesday. The guard who drew the swastikas was issued a letter of reprimand and was asked to attend sensitivity training for the September incident, U.N. spokesman Stephane Dujarric said. Dujarric would not identify the guard who was reprimanded. The Israeli guard also was not identified.

The United Nations in recent years has tried to live down an infamous 1975 resolution that equated Zionism with racism, which was repealed in the 1990s. Some critics still accuse the world body of being anti- Semitic because a bloc of Middle Eastern, African and Asian states have in the past used the General Assembly to broadcast their opposition to Israel.
Posted by: Snaque Whuper4337 || 02/22/2006 09:24 || Comments || Link || E-Mail|| [268 views] Top|| File under:
Scandal-hit Vatican banker dies
Cue Conspiracy Theory, preferably involving the masons... oh, wait, he didn't die by hanging from under a bridge, with bricks in his pockets? My bad.
Archbishop Paul Marcinkus, who was involved in one of the biggest financial scandals to hit the Vatican, has died, church officials say. The 84-year-old American had been living in Sun City, Arizona. Marcinkus was head of the Vatican Bank at the time of the fraudulent collapse of Banco Ambrosiano in 1982, with which it had close ties. He denied any wrongdoing. Although he was sought for questioning, he was granted immunity as a Vatican employee.

Archbishop Marcinkus was found dead at his home on Monday evening, a spokeswoman for the Roman Catholic Diocese of Phoenix, in Arizona, said. The cause is unclear. He retired in 1990, but had remained active in the local ministry. Born in 1922 in a suburb of Chicago, he was ordained as a priest in 1947 and then as an archbishop in 1969. An imposing 1.9m (6ft 4in) tall, he acted as a bodyguard to Pope John Paul II during his early foreign travels.


And thus probably was the real-life model for the zombie-killing kickboxer priest in Peter Jackson's "Braindead", at least that's what I believe...


Archbishop Marcinkus was appointed to the Institute for Religious Works, known as the Vatican Bank, in 1971 and worked there until 1989. The bank was the main shareholder in Banco Ambrosiano. The head of Banco Ambrosiano, Roberto Calvi, was found hanging under Blackfriars Bridge in London shortly after the bank's collapse with debts of $1.3bn (£750m). The missing money was traced to loans made to 10 dummy companies in Latin America, and the speculation was that the Mafia were involved. Five people are currently on trial in Italy for Calvi's murder.
Posted by: anonymous5089 || 02/22/2006 08:01 || Comments || Link || E-Mail|| [257 views] Top|| File under:
Israel-Palestine-Jordan
"Hamas" beer to be marketed
Like any good entrepreneur, Palestinian beermaker Nadim Khoury knew that adaptation would be key to his brewery's survival under a government led by the Islamists of Hamas. So anticipating the hardliners' rise to power in January's general election, Khoury decided to develop a new product -- a non-alcoholic microbrew brandished with a label that coordinates perfectly with Hamas's trademark color. "I figured why not have a green label so it will match?" said Khoury, who runs the Taybeh Brewing Company, the only brewery in the Palestinian territories. "All customers will notice the green for the Hamas flag."

The alcohol-free version of Taybeh beer, with a label inscribed only in Arabic and whose name means "delicious," is to be released this summer and will target the "local market," he said. Non-alcoholic beer is already popular in a number of conservative Gulf Arab countries which officially ban booze sales. The lucrative market potential was highlighted by a deal four years ago which saw Egypt's largest brewer of "near-beer," Al-Ahram Beverages, bought by Heineken for 280 million dollars.

Khoury says he will start small with his new beer, maybe only a few hundred bottles at first, but he has big dreams for his brewing factory in the hilltop village of Taybeh, a historically Christian town of about 1,300 people near Ramallah in the West Bank. A sense of homeland pride and the family's ability to invest more than one million dollars spurred Nadim, who was born in Taybeh, to return after two decades in the United States in order to build the brewery shortly after the signing of the Oslo peace accords in 1993. Now in its 11th year of business, Khoury said the brewery sells the equivalent of about 1.2 million pints per year, though its peak output was more than twice that in 2000 prior to the outbreak of the second intifada against Israeli existence occupation.

Violence was bad for business, and the intifada brought a wave of harsher regulations in many Palestinian cities. Khoury hasn't been able to sell his beer in the Gaza Strip for years, since militants torched the home of one of his distribution outlets and radical Islamists effectively made selling alcohol impossible throughout the crowded territory.

But Khoury hopes attitudes will change with his new non-alcoholic beer. "I don't want to smuggle my beer in Palestine. I believe I have a right to sell mine (in the Gaza Strip)," said Khoury, an unabashed nationalist who touts his beer factory as a boon to the Palestinian people and their economy. "Every time we sell a bottle of beer it goes toward building the state of Palestine," said Khoury.

Khoury says his first name Nadim means "your friend who sits at the bar with you, your drinking buddy," and his chief product is Taybeh Golden beer, though he also makes a light version and a dark beer.

The Taybeh brews are concocted from four natural ingredients -- malted barley, hops, yeast and pure spring water. Each bottle sells for around one dollar. The gentle, amber-colored Taybeh Golden is sold in parts of Israel, the West Bank, Britain and Germany.

However, among secular Muslims in the area who do drink alcohol, not all are devoted fans of its mellow taste. "It's okay. It's good," shrugged one Arab-Israeli taxi driver in Jerusalem, who admitted he hadn't drunk any Taybeh in at least two years. A waiter at a bar in occupied East Jerusalem said: "I prefer Irish whiskey. Jameson."

Hamas leaders, who now dominate parliament, have not made clear whether or not they will seek to impose conservative sharia law which would impose a wider ban on alcohol.

Khoury remains optimistic. "I think they (Hamas) are very smart, very educated. I believe they will think twice before they do anything to hurt our business."

Posted by: Jackal || 02/22/2006 00:00 || Comments || Link || E-Mail|| [332 views] Top|| File under:
Who's in the News
122
[untagged]
Bookmark
E-Mail Me
The Classics
The O Club
Rantburg Store
The Bloids
The Never-ending Story
Thugburg
Gulf War I
The Way We Were
Bio
Merry-Go-Blog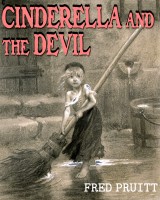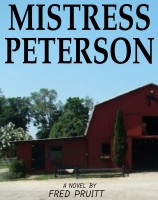 On Sale now!


A multi-volume chronology and reference guide set detailing three years of the Mexican Drug War between 2010 and 2012.

Rantburg.com and borderlandbeat.com correspondent and author Chris Covert presents his first non-fiction work detailing the drug and gang related violence in Mexico.

Chris gives us Mexican press dispatches of drug and gang war violence over three years, presented in a multi volume set intended to chronicle the death, violence and mayhem which has dominated Mexico for six years.
Click here for more information


Meet the Mods
In no particular order...


Steve White
Seafarious
Pappy
lotp
Scooter McGruder
john frum
tu3031
badanov
sherry
ryuge
GolfBravoUSMC
Bright Pebbles
trailing wife
Gloria
Fred
Besoeker
Glenmore
Frank G
3dc
Skidmark
Alaska Paul



Better than the average link...



Rantburg was assembled from recycled algorithms in the United States of America. No trees were destroyed in the production of this weblog. We did hurt some, though. Sorry.
34.236.245.255