Africa Horn
How to Spot a Pirate (Seriously)
March 10, 2006: Although no one seem to have issued any "official" guidance, merchant mariners plying pirate-infested waters, as well as naval personnel conducting anti-piracy patrols, seem to have developed some simple "rules of thumb" to improve their chances of spotting pirates.

Boat Size: Most pirates, whether in the northwestern Indian Ocean, off Somalia, or in the region around the Straits of Malacca, are using relatively small boats, essentially the same size as used by the local fishermen. So if a couple of fishing skiffs try to approach you, watch out. And be especially careful if they're moving at a good clip. That's because ordinary fishermen are loath to open up their engines, since fuel is money.

Unlike American bass fisherman.....


Crew Size: Most fishing boats have at most three crewmen. If there are more than that in a boat, or in nearby several boats, it's likely that someone's up to no good.

Fishing Gear: If you don't spot nets or other equipment associated with fishing, the boat may be looking for bigger game.

Birds: Fishing boats usually are accompanied by little clouds of sea birds; no birds, no fish, and that means pirates.

Fishing Grounds: Even in the relatively undeveloped regions where piracy flourishes, local governments usually maintain websites identifying fisheries, particularly those in their exclusive economic zones. If you spot fishing boats far from any of these, caution would be advised

Weapons: Even if there are only two or three guys in a boat, if they're waving weapons around, it's probably a good idea to avoid them.

"Yar, we be simple, though heavily armed, fishermen!"
Posted by: Steve || 03/10/2006 09:35 || Comments || Link || E-Mail|| [6470 views] Top|| File under:
Africa North
Mubarak, Jr. Moving In To Replace Daddy
The son of Egyptian President Hosni Mubarak and a group of close associates have moved into key political positions that put the younger man in line to succeed his aging father at a time when the government has taken steps to block opposition rivals from challenging the heir apparent.

Last month, Gamal Mubarak rose in the hierarchy of the governing National Democratic Party, whose grass-roots organization underpins his father's rule. He was named one of three NDP deputy secretaries general, and 20 of his associates took other high-ranking posts in the party. Mubarak had served as head of the party's policies committee, which helped fashion economic reforms.

Mubarak and his backers displaced some, but not all, of the veteran NDP activists known collectively as the old guard. Political observers saw in the move a gradual shift toward putting the NDP at the service of the president's son.

"Who can deny this is anything but a vehicle for succession?" said Hala Mustafa, an analyst at the government-financed al-Ahram Center for Political and Strategic Studies.

With the opposition on the defensive, there seems to be nothing blocking Mubarak's path to the presidency. "I don't see anyone who can stop him," said Joshua Stracher, a researcher at the University of St. Andrews in Scotland who studies the Arab Middle East.

Egypt has been singled out by President Bush as ripe for democratic reform. On a recent visit, Secretary of State Condoleezza Rice expressed general criticism of the pace of change in the country, saying there had been "disappointments and setbacks" last year. She said she discussed these with Egyptian officials "as a friend, not as a judge."

A few days later, President Mubarak told an Egyptian newspaper that Rice was "convinced by the way political reform" was proceeding in Egypt and that during her visit, she "didn't bring up difficult issues or ask to change anything."

During a quarter-century in power, Mubarak, now 77, never named a vice president, unlike his two predecessors, Anwar Sadat and Gamal Abdel Nasser. In the event he dies in office or resigns, elections would take place within two months. Theoretically, under rules decreed by Mubarak last year, multiple candidates could run to succeed him. However, the chances are shrinking that anyone but Gamal Mubarak will be able to launch an effective campaign, observers say.

Following weak showings in last fall's parliamentary elections, legal opposition parties, long hobbled by laws restricting assembly and speech, are in disarray. Only the Muslim Brotherhood emerged in a strong position, winning a fifth of the legislative seats despite violent efforts by police to block voters from reaching the polls. As a religious-based party, the Brotherhood was formally banned from participating but fielded candidates as independents.

The government recently undercut the Brotherhood by postponing municipal elections scheduled for this year. The two-year delay denied the well-organized group a chance to make yet another electoral splash. Moreover, for the Brotherhood to eventually sponsor an independent presidential candidate, the nominee would need approval from municipal councils, all of which currently are dominated by officials who support President Mubarak, and elements of parliament.

The election delay was announced only a few weeks after Gamal Mubarak publicly supported the ban on political activity by the Brotherhood.

"The question of how we should deal at the political and legal levels with attempts to circumvent the national consensus that bans religious parties is on the table," he told the state-run Roz al-Yusef newspaper. The Brotherhood, he said, "has no legal existence, so from the legal point of view we must deal with it on that basis."

The government also cracked down on democracy advocates. Last month, three magistrates who had complained of fraud during the parliamentary elections were questioned by police because they publicized alleged wrongdoing at the polls. Under 25-year-old emergency laws, it is a crime to besmirch Egypt's image.

Meanwhile, the second-place finisher in last year's presidential election, Ayman Nour, is serving a five-year prison sentence on charges of forging documents. Human rights groups say the charges are trumped up, and a chief witness in the case told the court that police forced him to testify against Nour.

Nour is also being investigated for other alleged crimes, including assaulting an NDP member and setting up a statue in a public square, which, under Egyptian law, can qualify as an offense against Islam. Last month, police questioned his wife, Gamila Ismael, for allegedly assaulting policemen.

Nour won only about 7 percent of the presidential vote. Since then, his Tomorrow Party has fallen apart. Observers say that by daring to run for president, he offended Hosni Mubarak. "Mubarak has it in for Ayman Nour," said Hisham Kassem, editor of the independent Masri al-Yom newspaper.

Gamal Mubarak's political and personal moves are now observed with intense curiosity by the press and the public. When word spread of his engagement to the daughter of a tourism and construction magnate, "the way the state press celebrated the news, it looks like they are crowning him, like a royal wedding," Saad Eddin Ibrahim, a human rights activist, told reporters.

Mubarak, 42, is surrounded by a group of devoted supporters who have taken to what Egyptian analysts call "managed reform." Some call the group a shilla , Arabic for gang. The group includes businessmen, academics and Egyptians with political pedigrees in their families. Most are in their late thirties or early forties; many were educated and worked in the West. English is their second language.

Among the most prominent are Ahmed Ezz, a steel and ceramics magnate who is newly in charge of overseeing membership in the NDP; Rachid Mohamed Rachid, a former chief executive of Unilever Egypt who is now minister of trade and foreign investment; Mahmoud Mohieedin, a former finance professor who heads the NDP economic policy committee and is also investments minister; Finance Minister Yousef Boutros-Ghali, nephew of Boutros Boutros-Ghali, the former U.N. secretary general; and Mohammed Kamal, a Cairo University political scientist who heads efforts to re-indoctrinate NDP members in a bid to modernize the party.

Kamal, the unofficial spokesman, said the group defined itself as an outward-looking alternative to political Islam. "We don't want to be associated automatically with the West, but we think it is okay to look outside of Egypt for solutions," he said. "New blood means people with fresh ideas as well as the political experience."

An unknown factor in Gamal Mubarak's apparent drive for power is the attitude of the military and security services. The military has supplied Egypt's last three presidents, including the elder Mubarak, and it is not clear whether it would accept a monarchical-style succession.

"I don't think Gamal can make it," said Kassem, the newspaper editor. "His group calls itself reformist, but it is based on simple nepotism, with Gamal at the center. When the father goes, this group could quickly lose altitude. Everyone will be yelling, 'Mayday, Mayday.' Not a happy situation."
Posted by: Anonymoose || 03/10/2006 20:11 || Comments || Link || E-Mail|| [6492 views] Top|| File under:
Another Moderate Muslim Speaks Out
Question: "Does it make sense to you that a Muslim should claim that the Koran incites to terrorism?!"

Egyptian MP Ragab Hilal Hamida, from the Muslim Brotherhood: "I said these things in an [Egyptian] parliament session dealing with the Inter-Arab Agreement on Combating Terrorism. I noticed that the report of the [Parliamentary] Committee for Defense and National Security and the Egyptian Foreign Ministry were inaccurate when [they] dealt with terrorism, since [they] dealt with it in general [terms]. I specifically wanted to explain that [the term] 'terrorism' is not a curse when given its true meaning. [When interpreted accurately,] it means opposing occupation as it exists in Palestine, Afghanistan and Iraq!...

"From my point of view, bin Laden, Al-Zawahiri and Al-Zarqawi are not terrorists in the sense accepted by some. I support all their activities, since they are a thorn in the side of the Americans and the Zionists... [On the other hand,] he who kills Muslim citizens is neither a jihad fighter nor a terrorist, but a criminal and a murderer. We must call things by their proper names!"
Posted by: Whising Cholunter3801 || 03/10/2006 18:15 || Comments || Link || E-Mail|| [6468 views] Top|| File under:
Arabia
Lawyers Demand Capital Penalty for Al-Asadi
SANA'A – Up to 21 prosecution lawyers


Looks like they want to get this one right


called for the death penalty for Mohammed Al-Asadi, the Editor-in-Chief of the Yemen Observer, and the permanent closure of the newspaper, during Al-Asadi's trial on Wednesday.


Ooh, wonder who he killed?


The lawyers, commissioned by Sheik Abdul-Majid Zindani, the Chairman of Islah Shura Council and led by Mohammed Al-Shawish, also called for the confiscation of all the newspaper's property and assets, and for financial compensation to be paid to be the Muslim's 'Finance House', which last existed during the time of the Caliphs, 1200 years ago.


Sounds like they're making a comeback.




All hail His Corpulence the Caliph!

They recounted a story in which a lady was killed during the Prophet's [no ptui?] lifetime after she insulted him, and that the Prophet ptui then praised the killer.


"Nice job, Abu Bakr! Lopped her nut right off, you did!"

They said that they wanted the same punishment to be applied on "those who abuse the Prophet" (ptui PBUH).


Oh, oh. I think he's in deep kimchi.


Al-Asadi, who denies all charges, is accused in connection with allegations of republishing insulting cartoons first printed in Denmark of the Prophet Mohammed (ptuiPBUH).


Oh, no. Not that! A capital crime indeed


The newspaper published thumbnail images of the cartoons in the February 4 edition, which were obscured with a thick black cross.


If you clicked on them did they go full size?


Twelve of the prosecution lawyers turned up to the trial


"We've got a quorum"

,
crowding and jostling each other in the busy court room


a little horse play, boys?

.
Several times the lawyers disagreed among themselves, and the judge ordered them to organize their team better.


Good thing there's only one judge


They also demanded personal financial compensation for the psychological trauma they claimed they suffered by the actions of the newspaper, which they said has impaired their ability to do their jobs and follow their normal daily lives.


I didn't know lawyers could suffer psychological trauma.


The lawyers demanded Al-Asadi to be punished according to criminal law. The editor faces a potentially heavy prison sentence if convicted. They also asked the judge that the Yemen Observer should be even made to pay the costs of advertising any sentence made against it by the court. The defense team, Mohammed Naji Alaw and Khalid Al-Ansi, from the human rights HOOD Organization, criticized the prosecution team's actions.


"Those people are crazy!"

They said the prosecution lawyers failed to say exactly who they represented and who is funding them.


"Some sheik. I forget his name."


Alaw challenged the prosecution's demands for compensation. "These people are demanding money from the Yemen Observer," Alaw said. "How much money do they want? Can you put a price on the Prophet Mohammed (ptui PBUH)? You cannot. Our Prophet is greater than all the money in the world."


"Anything less than a demand for all the money in the world is an affront to the Profit! I demand they be arrested and beheaded on the spot!"

The defense team read out an Arabic translation of the two articles that accompanied the crossed out images of the cartoons. They said that the articles made it clear that the newspaper had condemned the cartoons, had defended Islam and the Prophet (PBUH), and had reported the different reactions from all across the Arab and Islamic world. They demanded that the translations be included in the file case. However, both Attorney General and the prosecution team both claimed that the charges rested on the pictures alone,


Everybody knows no one in Yemen can read. They just buy it for the pictures


and that the accompanying articles were therefore not part of the case. Al-Asadi, who has already spent 12 days in prison but was released on bail two weeks ago, said: "I am disappointed at the length of time that this ordeal is taking, and at the way the accusations are made. I was surprised at what they asked for, and the damage to the newspaper they want. They want the assets of the newspaper – its computers, equipment and its buildings, as well its money to be confiscated."

The prosecution lawyers claimed that Al-Asadi and the Yemen Observer should thank them for seeking to solve the issue through the court, and avoid potentially violent reactions from people on the street.


Maybe we can reach an amicable out of court settlement, hint, hint?


However, the defense team said they regarded such comments as a veiled threat of violence.


I'm surprised you can sell veils that small in Yemen.


Judge Sahl Mohammed Hamza said there were many things missing from the prosecution team's argument, and told them to complete their file. He was forced to bang his gavel several times to keep order in packed court room, telling one prosecution lawyers to speak on all of the group's behalf. He adjourned the court until March 22. It is the second time that the trial has been adjourned. The newspaper's license to print hardcopies of the paper remains suspended. Three representatives of the international human rights watchdog Amnesty International also attended the trial.


"Everything seems in order," said the Amnesia International mutt. "The judge uses a gavel and everything, just like back home. I just wish I spoke Arabic."
Posted by: Jack Bauer || 03/10/2006 11:17 || Comments || Link || E-Mail|| [6472 views] Top|| File under:
UAE reaction to the ports deal
The decision by the United Arab Emirates on Thursday to order state-controlled Dubai Ports World to end its control over US port facilities marks the lowest point yet in the relationship between President George W. Bush and the Republican-controlled Congress.

Mr Bush had warned repeatedly that blocking the deal would send a dangerously discriminatory message to the world. He threatened repeatedly to veto any congressional legislation.

But with his public approval ratings at record lows and his Republican party abandoning him, one of the US's closest allies in the Arab world concluded that he was no longer in control in Washington.

The decision by Sheikh Mohammed bin Rashid al-Maktoum, the ruler of Dubai, is likely to avert the political backlash that hit Washington last month and may prevent any further damage to diplomatic and security relations between the countries. But it underscored that Mr Bush, who still has nearly three years to go in his second term, has become perilously weak.

Dennis Hastert, the Republican speaker of the House and one of Mr Bush's most loyal backers in Congress, emerged from a White House meeting on Thursday morning and signalled that he could not hold back the opposition to the deal. "We want to protect the American people and we will continue to do that," he said.

"There's a Republican initiative right now that says, 'Get us the hell out of here'," said Frank Lautenberg, a Republican senator from the port state of New Jersey.


Um, he isn't a Republican and that isn't exactly a trivial point ...


The acquisition of five US port terminals by an Arab company became an unlikely target for an outpouring of American anger and fear. While administration officials and port security experts insisted there were no security concerns raised by the transfer of port facilities from a British company to a Dubai company, members of Congress said they were flooded with calls and letters from ordinary Americans angered by the deal.

The White House promise to reopen a national security investigation into the deal, together with a concerted public relations effort by DP World, seemed only to deepen the anger.

More than four years after the September 11 attacks, it brought together a toxic combination of anxieties over America's place in the world. Traditional protectionists, worried by foreign acquisitions of US assets and the outsourcing of jobs to distant and little-understood countries, lined up alongside security hawks who warned that even a close Arab ally such as the UAE was vulnerable to terrorist infiltration.
Posted by: Dan Darling || 03/10/2006 01:20 || Comments || Link || E-Mail|| [6521 views] Top|| File under:
Bangladesh
JMB supremo ain't talking ... yet
Shaikh Abdur Rahman, supreme leader of the outlawed Jamaat-ul-Mujahideen Bangladesh (JMB), who was arrested from Sylhet on Thursday, has not disclosed much during his interrogation, while his injured lieutenant Bangla Bhai, who was captured on Monday, would need more medical care before being quizzed, officials sources said yesterday.

They said a medical team, including two burn specialists from Dhaka Medical College Hospital (DMCH), has been formed to treat Bangla Bhai who was severely injured when he set off a bomb before being captured on Monday.

Intelligence sources said Shaikh Abdur Rahman still remained tight-lipped about JMB connections inside and outside the country.

The special Task Force for Interrogation (TFI), which includes members from the National Security Intelligence, Directorate General of Forces Intelligence, Criminal Intelligence Department, Special Branch, Detective Branch and the Rapid Action Battalion intelligence wing, took turns to grill the kingpin.

Members of the stand-by medical team for the JMB chief said he had high blood pressure and diabetes.

Meanwhile, the medical team led by DMCH burn unit doctor Samondo Shen Lal has started treating the Jagrata Muslim Janata Bangladesh (JMJB) chief and operational commander of JMB Siddiqul Islam alias Bangla Bhai at the BDR Hospital at Peelkhana.

Hospital sources said about 9% of his body had suffered burn and splinter wounds in the blast. Another victim of the blast is still under police protection and is being treated in Mymensingh Hospital.

Another source told newsmen that the wife of Bangla Bhai, Halima Khatun alias Rina, is now under police custody with her child and two others arrested along with Bangla Bhai from Rampur are now under intelligence agency's custody.

"If required, they would be brought before the TFI for interrogation in connection with the August 17 blast cases," the source said.

Two other JMB activists who were arrested during 'Operation Surya Dighol Bari' along with Shaikh were also under supervision of the intelligence team.

Meanwhile, RAB has filed three cases with Muktagacha police station in Mymensingh district against Bangla Bhai and three others.

Others accused are his wife Fahima alias Zubaida Begum, bodyguard Masud and Chan Mia who gave shelter to Bangla Bhai.
They were accused of firing at RAB during the raid on his hideout, possession of arms and explosives.

Meanwhile, Fahima was taken on a 10-day remand while Newaz Ali, father of Chan Mia, on a five-day remand.

Masud was captured wounded during the raid and Chan Mia went into hiding.

Meanwhile, Britain welcomed yesterday the capture of two militant leaders in Bangladesh wanted for a deadly wave of nationwide bombings.

"The Bangladeshi authorities are to be congratulated," British Foreign Office Minister Kim Howells said in a statement hailing the capture of in the past week of the leader and second in command of the militant group Jamaat-ul-Mujahideen Bangladesh.

"This is a significant advance in the counter-terrorism activities of the government of Bangladesh and an important part of wider efforts to combat international terrorism," Howells said in the statement released in Dhaka.
Posted by: Dan Darling || 03/10/2006 00:39 || Comments || Link || E-Mail|| [6476 views] Top|| File under:
Caucasus/Russia/Central Asia
Aimless Antagonism in Armenia
March 10, 2006: There seems to be a pattern here, in the post-Cold War confrontation between Armenia and Azerbaijan. One side or the other cranks up the rhetoric, then there's a border incident or two, then both sides dampen down the flames. On March 7th, troops from Azerbaijan and Armenia fired machine-guns and mortars across the border. One Azerbaijani soldier was killed, and several wounded.

Both countries continue to disagree over possession of Nagorno-Karabakh, a 4,400 square kilometer district, full of Armenians, surrounded by Azerbaijani territory. Technically, there has been a truce between Armenia and Azerbaijan since 1994. But it has been a hot truce. Between 1991 and 1994 there was a war between the two countries over Nagorno-Karabakh, which Armenia won. Some 20,000 people died, and over a million (400,000 Armenians and 700,000 Azerbaijanis) fled their homes as Armenia occupied 31,000 square kilometers of Azerbaijani territory, to connect Nagorno-Karabakh to Armenia. Most of the refugees were from areas dominated by one group, who drove out the minority. Some 40,000 Azerbaijani civilians were driven from Nagorno-Karabakh. The situation was humiliating for Azerbaijan, who saw it as yet another example of more powerful and wealthier (via oil fields) Moslems being defeated by a smaller number of armed and more capable Christians. The Armenians have survived, although surrounded by Moslems, for centuries. But the Armenian economy is a disaster, particularly since Turkey and Azerbaijan have closed their borders with Armenia. Since the early 1990s, the best educated Armenians have been immigrating. They join a three million strong community of expatriate Armenians. This group can raise millions of dollars on short notice, and have provided the emergency funds when needed for the fighting against Azerbaijan. Some twelve percent of the 150,000 Armenians in Nagorno-Karabakh are armed and organized to defend the mountainous area, and are backed up by even more troops in Armenia. .

But Azerbaijan is making a serious effort to create an effective military. In the early 1990s, better trained, led and organized Armenian troops defeated more numerous, but inferior Azerbaijani. This defeat was largely caused by Azerbaijani corruption and double dealing among themselves. Moreover, the Armenians have a military tradition going back centuries.

Azerbaijan has been debating this sorry situation for over a decade, but there was no popular will for another round of fighting. That is changing, and the government is putting lots more money into the military (from $175 million in 2004, to over $500 million this year.) A new generation of Azerbaijani commanders, trained in the West, not Russia, are in charge. Corruption is still a crippling presence in the Azerbaijani army, but there is more attention to training, and preparing for another round of fighting. This time, the Azerbaijanis are talking about invading Armenia itself.

There's no certainty that the more numerous, wealthier, and now motivated Azerbaijanis would be able to push the Armenians back. Maybe not this decade, maybe not this generation. But it's the attempt you have to watch out for. The Azerbaijanis can afford to buy lots of artillery, warplanes and foreign advisors. Moreover, Azerbaijan is a dictatorship, and there's no better way to distract an unhappy population than a little more war over Nagorno-Karabakh.
Posted by: Steve || 03/10/2006 09:16 || Comments || Link || E-Mail|| [6463 views] Top|| File under:
Chechen Killer Korps smaller post-Maskhadov, but more radicalized
The death of Aslan Maskhadov, the moderate leader of the Chechen separatists, one year ago has proved a turning point for the rebel movement – though perhaps not in the way the Russian intelligence services intended when they announced that they had killed him.

The removal of Maskhadov, elected president in 1997 and killed on March 8, 2005, meant that the leading role passed to the radicals led by Russia's most wanted man, Shamil Basayev. No major moderate figure has taken up Maskhadov's mantle or has called for dialogue with the Russians.

Maskhadov's successor as rebel president, Abdul-Khalim Sadullayev, is officially working with Basayev and has announced the creation of a "Caucasus Front" that stretches beyond Chechnya to the rest of the North Caucasus.

In February, Sadulayev reorganised his government, giving it a more radical complexion. In a rebuff to moderate envoys working in Europe, he called on all officials working abroad to return home and stripped Umar Khambiev of his post as presidential representative abroad. Another envoy Akhmed Zakayev, now resident in Britain, was demoted from his job as deputy prime minister, leaving him as merely culture minister.

The most eye-catching move was the appointment of the rebel movement's exiled ideologist, Movladi Udugov, as head of the newly-created "National Information Service for the State Defence Committee".

"Udugov's appointment to a high position while Akhmed Zakayev retains only the post of minister means just one thing: the radicals have won a victory," said Chechen political analyst Murad Nashkhoyev. "However, it is Moscow itself that has untied the Chechen radicals' hands by killing Maskhadov, the elected president, and rejecting negotiations with its opponents."

The rebel commanders of the Nineties grouped around Maskhadov had Soviet backgrounds and little knowledge of Islam. They have been replaced by a new generation who talk about jihad and feel closer to the Islamic world than to Europe.

The thinking of these new-style rebels is typified by Ansar, a 40-year-old Grozny resident who fought on the anti-Moscow side in both the first and second Chechen conflicts.

"Chechnya cannot be independent if the whole of the North Caucasus is not independent," said Ansar. "Otherwise, Moscow will simply crush us economically and politically, if not through war, which what it's currently trying to do with Georgia. I think Sheikh Abdul-Khalim Sadulayev, Shamil Basayev, Doku Umarov and all the other current leaders have come to understand this truth."

A 23-year-old young man who said he is a member of a guerrilla group active in Grozny told IWPR, "Russia is engaged in real terror not only against Muslims in Chechnya, but also against them in the whole of the North Caucasus. The same thing's really going on everywhere: Muslims are being killed, detained under various invented pretexts, tortured, maimed, and humiliated. Men are afraid of growing beards because they can be accused of being Wahhabis [Islamic radicals], with all the consequences that can entail. Women are afraid of wearing headscarves for the same reason.

"This is why a jihad is necessary, first and foremost the jihad of the sword - not only in Chechnya, but throughout the North Caucasus."

This young man, who gave his first name as Islam, was critical of Maskhadov's pro-western stance. Although he recognised that the late Chechen leader was "a very courageous man", he said, "We should admit that he made a lot of mistakes. He relied on assistance from Europe and the West. He believed they would help to stop this massacre in Chechnya. He thought everything could be resolved through political negotiations. Time has shown that he was badly mistaken."

The policy of spreading the war to the rest of the North Caucasus was dramatised by last October's attack on Nalchik, the capital of Kabardino-Balkaria, in which dozens of people died.

In January, Basayev gave an interview, published on separatist websites, in which he said that Sadulayev planned to hold a big "majlis" or assembly in spring 2006 to unify the Chechen fighters. Basayev also said he "intends to cross the river Volga" in summer.

"Shamil Basayev's threats to 'cross the Volga' can be interpreted with some irony - but they cannot be ignored, as there are effectively no reliable data on the number of guns held by him and other field commanders," commented Anatoly Petrov, who works with the Military Commandant's Office for Chechnya. "Most of the gunmen usually sit quietly at home, waiting for orders. They aren't running around in the mountains, as people generally believe.

"It is quite likely that the leaders of the bandit groups want to carry out a few large diversionary and terrorist attacks this summer in order to make themselves heard again. The situation in Chechnya itself is under control. Therefore, in my opinion, the gunmen will try to do something in one of the North Caucasus republics, say Karachai-Cherkessia or Adygeia."

Petrov said that the insurgents still enjoy support amongst the Chechen population "not only amongst young people who basically have nothing to do in a republic destroyed by war, but even among religious figures, and quite possibly among officials too".

He cited an instance in which a Muslim cleric in the south-eastern Vedeno region who nominally supported the pro-Moscow government in Grozny was accused of aiding the rebels. In another case, a deputy to the mufti, or chief Muslim cleric, in Chechnya was dismissed after attending the funeral of rebel fighter Hussein Chersiev, killed in Ingushetia.

There are varying figures for the number of active fighters still operating in Chechnya. In January, Russian general Oleg Khotin put the number at 750, while pro-Moscow Chechen prime minister Ramzan Kadyrov said there were just 250.

Despite a reduced level of violence, and assertions by Moscow that it has the situation "fully under control", there is still fighting going on in Chechnya – with some indications that it may flare up again with the start of spring. On March 3, a battle took place near the village of Serzhen-Yurt and locals reported seeing at least four military helicopters firing rockets into the forest. Residents of mountain villages say there has been an increase in artillery fire in their regions.

The young fighter Islam speaks with confidence about the future. "We are fated to victory," he said with a confident stare from unblinking eyes. "Because we have the two best choices - victory or paradise. Both are good for us. We will either eject the Russian aggressors from Chechnya and the entire Caucasus, or we will become shahids on the path of Allah and go to paradise. There is no third option."
Posted by: Dan Darling || 03/10/2006 00:26 || Comments || Link || E-Mail|| [6470 views] Top|| File under:
China-Japan-Koreas
N Korea missile tests 'a quantum leap'
Short-range missiles recently test-fired by North Korea are "a quantum leap forward" from the country's previous missile capabilities, the commander of US troops in South Korea has said. Speaking to the US House of Representatives' Armed Services Committee on Thursday, General Burwell Bell said the solid fuel missiles tested were more reliable and easier to move around than anything the North has produced before. Solid fuel missiles are also more durable and dramatically more accurate than liquid fuel missiles, he said.

US and South Korean officials said North Korea test-fired two short-range missiles on Wednesday, unsettling its Asian neighbors. The tests came came during a stalemate in six-country talks aimed at ending North Korea's nuclear weapons programmes. In addition, Bell said, the North was developing longer-range missiles with ranges "far beyond any requirement that they have for defence".

He said that with Pyongyang ready and willing to sell its missile technology to anyone willing to pay, there was a great concern about proliferation Bell's comments contrasted with those of Admiral William Fallon, head of the U.S. Pacific Command, who told reporters on Thursday the North's missiles could reach targets in South Korea, but not beyond. He said the North may have test-fired up to three solid fuel missiles, but he cautioned that he had not yet seen a detailed report.
Posted by: Fred || 03/10/2006 00:36 || Comments || Link || E-Mail|| [6498 views] Top|| File under:
N.Korea Wants United States To Stop Hostile Policy
A senior North Korean government official said Thursday Pyongyang would reciprocate by taking "a confident step" if Washington takes a practical measure to end its hostile policy towards the country. Deputy Director of North Korea's Institute for Disarmament and Peace, Ri Kwang Il, said there was no change in the stand of North Korea to maintain the goal of denuclearisation of the Korean peninsula, implement the joint statement of the fourth round of the Six-Party Talks and seek a peaceful solution to the nuclear issue through dialogue.

"(However), in order to solve the security issue of the Korean peninsula, the US should make a prompt decision to abandon its hostile policy towards North Korea," he told the Malaysia and East Asia Conference, organised by the Malaysian Strategic Research Centre (MSRC) here, today.

The US has accused Pyongyang of developing nuclear weapons and has declared North Korea an outpost of "tyranny" and a "criminal state", making it more difficult for a solution to the nuclear issue and other related issues, which is being pursued through the Six-Party Talks.


Kwang Il stressed that a pressing issue now to ensure peace and stability on the Korean peninsula was to put an end to the existence of the "US forces illegally stationed in South Korea".

Kwang Il said the US security strategy in Northeast Asia -- to maintain the structure of the Cold War era -- was the main stumbling block that threatened the security of the Korean peninsula and Northeast Asia. Kwang Il also accused the US of continuously renewing its plans to invade North Korea, thus bringing the situation on the Korean peninsula to the brink of war.

"The US war plan to invade North Korea mapped out with utmost secrecy out of its aggressive doctrine of `pre-emptive strike' has been designed to launch unilateral attack against us to destroy our nuclear facilities through an air raid and infiltration operation of the special unit," he said.

He claimed that at the end of last year, the US had decided to deploy its latest nuclear carrier, George Washington, at its naval base in Yokosuka, Japan, and "staged extremely dangerous exercises for nuclear pre-emptive attack aimed at North Korea from Nov 1 till Nov 10, 2005".

"The US dramatised the dangerous nuclear war scenarios to use 30 nuclear bombs in `case of emergency' in the Korean peninsula and conducted simulation exercises of dropping the nuclear bomb," added Kwang I1.
Posted by: Pappy || 03/10/2006 00:27 || Comments || Link || E-Mail|| [6471 views] Top|| File under:
Europe
More from la Belle France
More from France:

In France Moslem girls demand to be exempted from Sports and Biology classes and are not penalized.

Moslem female students demand and get to be escorted by their husband and to be judged by a woman to their exams.

Moslem universtity associations question the right for "western culture" professors to judge the work of Moslem students.

Muslims demand and obtain the suppression of the Christmas celebration in schools, demand and obtain the prohibition of pork and of non hallal (preparation of food according to Islamic law) meat in the French schools where they are in majority, and demand additional days off for their Islamic religious celebrations?

They also demand praying rooms in schools, high schools and universities, demand arranged schedules for their 5 daily prayers, and demand a revision of history books to integrate the history of their country and religion. In order not to "provoke" Moslems, all references to Charles Martel, Jeanne D'Arc and many more, will be removed from school books.

In high school, Moslem students put on their coat before going to the blackboard "in order not to cause any covetousness", that in Moslem fathers refuse to leave their daughters in a class with a male teacher.

In schools some students instituted the separate usage of 2 taps in the toilettes, one reserved for the "Moslems", the other to the "French", or demand separate cloakrooms because "a circumcised can not undress next to an impure".

Moslem female medical students are required to work only with female patients. French doctors were violently beaten because they had healed women without the assent of their Moslem husbands.

Moslem women get special schedules that are exclusively reserved at public swimming pools.

In many French high schools with a North African majority, "Death to the Jews", "Death to the Christians" and "Support Bin Laden" are inscriptions found on their walls.

A "book of good behavior" for Moslems which is sold in France explains how a good Muslim have to beat his wife: "with hands", "with neither a whip nor a piece of wood", "and avoiding her face".

In Belgium, Islamic militias patrol the streets to "control the bad and racists white cops" and to apply their own rules.

New laws will force the Police and the Army to hire with priority people coming from immigration pools, and that 35 companies (such as France TV, Peugeot, Casino), have signed a foreign preference contract for staff recruitment.

Responses to the question "in the case of a conflict, would you defend the nation?" showed that out of 10 people coming from immigration, 7 answered no, 2 were laughing, and just 1 was willing to fight for France.

Posted by: ex-lib || 03/10/2006 18:07 || Comments || Link || E-Mail|| [6499 views] Top|| File under:
Artists try not to offend Muslims as satire festival treads softly
An annual festival of satire in Valencia has fallen foul of censorship after more than four centuries following the furore over Danish cartoons of the Prophet Mohammed.


If they're too scared to do it they might as well just cancel...

In the Fallas festival, giant sculptures of the high and mighty are placed in the streets for the public to mock before being destroyed in an orgy of gunpowder and flames. It has survived attacks by the Roman Catholic church, various puritanical rulers and the Franco dictatorship. This year's figures will include President George W Bush, several of the Spanish prime minister, José Luis Rodriguez Zapatero, and the Prince of Wales dancing, in Highland dress, with the Duchess of Cornwall. But self-censorship has seen Muslim and Arab figures modified to avoid offence.


In other words, they're willing to bravely defy those who represent no danger to them.

The Fallas season is now underway until March 19 but as it approached, Valencians watched global protests against newspaper cartoons of Mohammed with growing alarm. Last month, the mayor, Rita Barberá, urged artists to "temper freedom with a sense of responsibility" when referring to religious subjects.


When you temper freedom it's not freedom anymore. You exercise your freedoms because you can. If you're not free, you do the things you're allowed to do.

At least one well known local Fallas artist admitted to removing elements from his display of comic sculptures. He had sculpted three life-size figures of illegal Arab immigrants storming the Spanish border, in a reference to last year's crisis in Ceuta and Melilla, Spain's enclaves in North Africa, involving thousands of migrants. The artist has now removed details that identified them as Arabs.


Made them look vaguely Equimeau, did he?

The artist asked not to be named, partly for fear of reprisals, partly because he did not feel proud of such "self-censorship". But this year was "different", he said.


Yeah. This year he wasn't free.

Radical Muslim leaders appeared to be looking for excuses to cause trouble.


It's their stock in trade...

"We saw what happened in Denmark," he said. "Those artists may have had the freedom to draw Mohammed, but now they're living as virtual prisoners. They have much less freedom than before.


No, they're under threat. They're still free men. You're not.

"I felt responsible not just as an artist, but as a citizen of this city."


Did it for the children, did you? Isn't that special?

Félix Crespo, the senior official in charge of the Central Fallas Council that runs the festival, urged the neighbourhood committees that raise funds to build the sculptures to avoid mixing humour with religion, "because that can be misunderstood". Everyone assumed these warnings referred to Islam because sculptures of Roman Catholic priests, nuns, even of God, are a central part of the Fallas.


They obviously haven't held an auto-da-fe recently...

"The ordinary people do not know all the intricacies of Islam, they just saw that there was a very extreme reaction to these [Danish] cartoons, they heard that embassies were attacked, and so people felt cautious," said Mr Crespo. In the countryside near Valencia, many villages have their own festivals, involving mock battles between "Moors and Christians", in an ancient recreation of the Catholic reconquest of Spain from Arab rule.


"No, no! Can't have any of that!"

There have been subtle changes this year, which no locals would discuss, the Spanish newspaper ABC recently reported. In Bocairent, villagers refrained from burning life-size mannequins of the "Mahoma", a traditional figure presumed to be based on Mohammed.


Getting ready for another 700 years. The local artists' commune will probably have the turban concession. Who's up for an orange boycott?
Posted by: tipper || 03/10/2006 00:29 || Comments || Link || E-Mail|| [6531 views] Top|| File under:
Spanish Muslims live under suspicion since 3/11
At Mussa Bachiri's butcher shop, the customers used to include a man now jailed on suspicion of playing a role in the Madrid terror bombings two years ago this week.

The alleged bomber was just a casual acquaintance who ran a cell-phone store down the street. Still, Bachiri wonders if he is not somehow tainted by association _ simply for sharing the man's Moroccan roots and Islamic faith.

"My Spanish neighbors look at me the way they always did," Bachiri said, pausing on an afternoon of chopping beef and slicing liver in Lavapies, an immigrant-rich district of Spain's capital. "But deep down inside, who knows?"

Two years after the bombings that killed 191 people and wounded more than 1,500, human rights groups and Muslims themselves say with relief that there has been no significant backlash against Spain's estimated million-strong Muslim community.

But Muslims feel targeted in subtler ways _ a rise in job application rejections, trouble finding housing, grumbling from neighbors when they want to set up a mosque.

"This is not something you can measure. But people live it. They notice it," said Begonia Sanchez, spokeswoman for immigrant aid group SOS Racism. "They notice it when they get on the bus. They notice it when they seek work. They notice it when they run into neighbors in the stairwell."

Islamic militants claimed responsibility for Spain's worst terrorist attack, saying they acted on behalf of al-Qaida to avenge the presence of Spanish troops in Iraq.

Most of the 24 people in jail on suspicion of taking part in the March 11, 2004, bombings are Moroccans, many of them longtime residents who owned businesses, received grants for university studies and otherwise blended into or benefited from Spanish society.

Human rights groups and Muslim leaders say Spaniards harbor negative stereotypes of Moroccans _ the pejorative term for them is 'moros,' or Moors, an allusion to the 700-year Moorish occupation of Spain _ and the Madrid attacks served as an excuse for more flagrant discrimination.

Bachiri said that when Moroccans _ Spain's largest immigrant group and the main component of the Muslim community _ call up a landlord to ask about a rental, there comes an inevitable query about nationality. "When you say Moroccan, they say 'OK, we'll call you back,'" he said.

Kamal Rahmouni, president of a Moroccan immigrant aid group called ATIME, recalls that a female colleague who wears an Islamic headscarf was spat on in the subway following the attacks. He remembers making a point not to speak Arabic on the street and telling colleagues to do the same.

"There was a sense that the country, or society, was betrayed by a few people who had been trusted," he said.

After the bombings, however, the Socialist government did several things that helped calm Spaniards and avert a violent backlash against Muslims, said Jesus Nunez Villaverde, an expert on the Islamic world and director of a Madrid think tank, the Institute of Studies on Conflict and Humanitarian Action.

Prime Minister Jose Luis Rodriguez Zapatero unveiled an international campaign, now taken up by the United Nations, to encourage dialogue between Western and Islamic nations, Nunez Villaverde said. The government also hired more police officers specializing in Islamic extremism rather than launch a broad crackdown on immigrants.

In addition, Muslims in Spain quickly condemned the attacks, said Mansur Escudero, a Spanish Muslim leader.

On the first anniversary of the attacks, Escudero went so far as to sign what is considered the first fatwa, or religious edict, against al-Qaida leader Osama bin Laden. It declared bin Laden an apostate for defending terrorism as legitimate and urged Muslims around the world to denounce him.

That earned Escudero swift condemnation as an infidel on a Web site associated with Abu Musab al-Zarqawi, al-Qaida's leader in Iraq, and a flood of e-mails Escudero interpreted as death threats.

But Nunez Villaverde said it remains to be seen how Spain will handle its Muslim population in years to come because immigration is still a new phenomenon here. It's only been a generation or so that Spain's been wealthy enough to lure immigrants rather than send off emigrants as it did in the lean decades after its 1936-39 civil war.

He said Spaniards are only now getting used to seeing blacks, Asians and North Africans in significant numbers. The Muslims here tend to be first-generation arrivals _ unlike second- and third-generation citizens in France _ who are not yet in a position to assert themselves socially or politically.

Down the road, how Spain treats its Muslims and other immigrants _ and how the latter react _ is anybody's guess. "We have no guarantee that just because nothing has happened so far it is not going to happen tomorrow," Nunez Villaverde said.
Posted by: Dan Darling || 03/10/2006 00:05 || Comments || Link || E-Mail|| [6471 views] Top|| File under:
Home Front: Politix
Pillar sez Iraq may still seek WMDs
For anyone who doubted my initial read on the man, I present you with yet more proof ...


A former top CIA official said Thursday that despite the overthrow of Saddam Hussein, Iraq is likely to be looking for weapons of mass destruction within the next five to 10 years.

Paul Pillar, who until last year was in charge of intelligence assessments for the Middle East, said the CIA warned the Bush administration before the Iraq invasion in 2003 that a change of regimes would not necessarily solve any WMD problem.

In a speech at the Middle East Institute here, Pillar said Iraqis live in "a dangerous neighborhood," with rival countries pursuing weapons of mass destruction. So the CIA had warned that a future Iraqi government would likely want the very weapons Hussein was (wrongly) suspected of hiding, including nuclear weapons, he said.

"Iraq may turn once again to ... a WMD program," Pillar, who is retired from the CIA, said Thursday. "And wouldn't that be ironic?"

Pillar recently published an article in Foreign Affairs magazine that for the first time fully laid out the CIA's side of the battle with the Bush administration over Iraq intelligence.

Pillar charges that the administration never sought strategic assessments from the CIA about Iraq. He said in his article that the Bush administration made its decision to go to war and then "cherry-picked" items from intelligence assessments in an effort to justify the decision to the public.

The biggest discrepancy between the CIA's intelligence and the administration's line on Iraq was the claim by Bush that there was a relationship between Hussein and al-Qaida, Pillar wrote. There was no intelligence supporting that theory, Pillar said, but the administration wanted to capitalize on "the country's militant post-9/11 mood," he wrote.

Pillar wrote that the intelligence community, on its own initiative, warned the administration before the war that there was a significant chance of violent conflict in Iraq and that the war would likely boost radical Islam throughout the Middle East.

In his speech, Pillar said Iraq is serving the same purpose that Afghanistan once did, as an inspiration and a base for radical Islam.
Posted by: Dan Darling || 03/10/2006 00:58 || Comments || Link || E-Mail|| [6472 views] Top|| File under:
Home Front: WoT
FBI Warns of Possible Terror Threat at Sporting Events
With college basketball championships under way around the country, the FBI has warned stadium operators of a possible suicide bomb attack at sporting events.

In a directive issued today, obtained by ABC News, the FBI said a posting on an extremist message board "advocated suicide attacks against sporting events as a cost-effective means of killing thousands of Americans."

The FBI and the Department of Homeland Security said they cannot confirm the credibility of the threat or whether the message is affiliated with al Qaeda.

The FBI said the Internet posting said the suicide attacks would be justified because the United States refused a truce offered by Osama bin Laden in his last videotaped statement, Jan. 19, 2006.


Posting Suggests Using American Suicide Bombers

According to the FBI bulletin, the author of the posting recommended using "three to five blond or black American Muslim suicide bombers." The FBI said the author suggested that homemade explosives be hidden under their winter clothing.

The posting recommended, according to the FBI, that one suicide bomber detonate inside the stadium and the others detonate at exit gates as spectators were fleeing.

"The combined explosions would create a panic that would kill far more spectators than the bombing alone," the FBI quotes the message as saying.

The FBI said it is unaware of any specific or credible plans to attack any sporting event but notes that terrorist groups have mounted attacks at sporting events in the past.

The FBI recommends that sports leagues and stadium operators review and coordinate security practices and emergency response procedures "to address this potential threat."


Posted by: Ulaise Angavins9207 || 03/10/2006 19:19 || Comments || Link || E-Mail|| [6492 views] Top|| File under:
International-UN-NGOs
UN action against Iran likely to be impotent. Wotta surprise.
The decision to refer Iran to the UN over its nuclear weapons ambitions is viewed with scepticism by experts who have followed
North Korea's more advanced nuclear threat.

UN Security Council is expected to confront a defiant Iran next week, after months of fruitless talks with foreign ministers from Britain, France and Germany.

The world body has the power to impose political and economic sanctions on Iran for violating the Nuclear Non-Proliferation treaty (NPT) by hiding much of its nuclear programme for two decades. It can even back those sanctions by military action if deemed necessary.

"But in reality, the UN has proved to be a paper tiger in the past. You only have to look at North Korea," said Kim Tae-Woo, a nuclear policy specialist at the Korean Institute for Defense Analyses, affiliated to
South Korea's ministry of defense.

Iran said last year that it would defy international pressure and forge ahead with uranium enrichment and pull out of the NPT if referred to the UN Security Council.

North Korea took that step in January 2003 after kicking out inspectors from the
International Atomic Energy Agency (IAEA) in December 2002.

That same month North Korea removed IAEA seals and monitoring cameras from its main nuclear complex at Yongbyon, north of Pyongyang, and said it was reactivating its nuclear facilities, frozen under a 1994 accord with the United States.

Experts say that Iran has been closely watching North Korea's path to nuclear confrontation with the outside world.

In January, Iran removed IAEA seals and monitoring equipment from its nuclear facilities.

"It looks like Tehran has taken a page out of Pyongyang's brinkmanship playbook," said Peter Beck, a Northeast Asia analyst for the International Crisis Group.

One month after Pyongyang withdrew from the NPT, a step that Tehran has yet to take, the IAEA declared North Korea in violation of non-proliferation accords and referred the Stalinist state to the Security Council.

A hopelessly split council, with Russia and China opposed to any sanctions against North Korea, expressed concern but took no action on what IAEA head Mohamed ElBaradei described as the world's most dangerous non-proliferation issue.

He later said the UN failure to take action had set "the worst precedent of all" to would-be nuclear proliferators, telling them there were no consequences for violations.

In the absence of any sanctions, North Korea declared itself a nuclear power two years later. Experts, including the IAEA, believe Pyongyang has since manufactured some six nuclear bombs.

With similar disunity among its members, prospects are bleak that the UN Security Council will show more backbone against Iran, said Beck.

Washington, along with its European allies, favours a tough line on Tehran while Russia and China, with close economic and energy ties to Iran, oppose sanctions.

"The major impediment to UN action on North Korea was opposition from Russia and China," he said. "We face a similar situation with Iran.

"At least Russia and perhaps others are not ready to get tough with Iran yet. That is the fundamental stumbling block."

Kim said that North Korea's defiance of the world community has been relatively cost free. It is now freely producing plutonium and making nuclear bombs while the Security Council members turn a blind eye.

"Given these facts, the possibility is even slimmer for them to produce any resolution to impose sanctions on Iran," he said.

He cited Iran's position as a key oil producer and its ability to take reprisals against countries by shutting of oil supplies.

"The United Nations or any other international body has never taken any substantial steps to punish problem countries regarding nuclear proliferation," he said.

"I am not expecting any significant steps from that quarter."
Posted by: Dan Darling || 03/10/2006 00:43 || Comments || Link || E-Mail|| [6469 views] Top|| File under:
Iraq
US to shut down Abu Ghraib prison
The US military will soon close Iraq's infamous Abu Ghraib prison and transfer its 4537 detainees to another detention facility, a US military spokesman said.
Posted by: Fred || 03/10/2006 00:47 || Comments || Link || E-Mail|| [6468 views] Top|| File under:
Khalizhad wants Iraqi leadership conference away from Baghdad
U.S. Ambassador to Iraq Zalmay Khalilzad will try to persuade the country's main political players to take part in a conference, possibly outside Iraq, where they might get the long-stalled political process back on track, Time magazine said on Thursday.

Creation of a government is necessary for U.S. plans to draw down its 130,000-strong force in Iraq, he told the magazine in an interview.

Khalilzad told Time he would advocate a new initiative: lock the bickering officials up in a room outside of Baghdad and maybe outside of the country, and don't let them out until they have sorted out their differences.

He told Time he would push the idea over the next few days so Iraqi leaders could arrive at a common political agenda to be administered by an all-party government.

"I believe that if we get -- when we get -- the national-unity government, when we have ministries that are run by competent ministers, and as we get into the next phase of our Sunni outreach ... I see a set of circumstances, frankly, that would allow for a significant withdrawal of our forces," he told Time.

Political wrangling has slowed the formation of a new government. Iraq's president on Thursday delayed the first session of the new parliament by a week to March 19, more than three months after the general election.

Khalilzad said the main political hurdle was the deep division over who should be Iraq's next prime minister. The Shi'ite alliance that won the largest block of seats in the December 15 general election has nominated Ibrahim al-Jaafari, who is prime minister of the interim government.

Kurdish, Sunni and secular parties have mounted a strong challenge, demanding Jaafari's nomination be withdrawn.

They blame Jaafari for the interim government's failings, including its failure to act quickly to prevent the sectarian conflagration that followed a blast at a major Shi'ite shrine in Samarra, Time said.

He told the magazine that once the prime minister was decided and legislators sworn in, he would invite leaders of the main parties to a conference "perhaps here or somewhere else," to help speed up negotiations.
Posted by: Dan Darling || 03/10/2006 00:22 || Comments || Link || E-Mail|| [6470 views] Top|| File under:
Israel-Palestine-Jordan
Israeli army to impose total closure on Palestinian territories
Israeli Defense Minister Shaul Mofaz on Friday ordered a a full closure on the West Bank and Gaza from Saturday night until Wednesday, due to fears of Palestinian attacks during the Purim holiday and ahead of the March 28 elections. "We must make every effort to thwart terror attempts in the coming weeks in light of the sensitive period," Mofaz was quoted by the Haaretz newspaper online as saying at a meeting with security officials Friday.

He said vacations planned by security forces personnel and training sessions they are slated to undergo should be canceled if necessary. Mofaz also called for increased security in crowded areas, according to Israel Radio.
Posted by: Fred || 03/10/2006 21:31 || Comments || Link || E-Mail|| [6486 views] Top|| File under:
Abbas: State with interim borders unacceptable
Palestinian Authority (PA) President Mahmoud Abbas on Tuesday signalled disillusionment with the American-backed roadmap for peace between Israel and the Palestinians. Addressing a multitude of Palestinian women in Ramallah, Abbas said the Palestinian people would not accept a state with interim borders.

"A state with temporary borders is not compulsory; it was voluntary. And we reject it outright." Abbas said he was against all forms of unilateral Israeli measures in the occupied Palestinian territories of the West Bank.

Abbas had earlier advised the Fatah movement to consider wisely Hamas' invitation for joining a government of national unity.
Posted by: Pappy || 03/10/2006 00:23 || Comments || Link || E-Mail|| [6467 views] Top|| File under:
Southeast Asia
Abbas willing to help deprogram Aussie JI members
A FORMER Jemaah Islamiah (JI) leader used by Indonesia to "deprogram" terrorists in custody says he would be happy to come to Australia to help re-educate extremists.
The Federal Government is examining the use of deprogramming after a suggestion from Australian Federal Police commissioner Mick Keelty.

Mr Keelty studied anti-terrorism strategies in Indonesia, where Malaysian-born Nasir bin Abbas, a former JI operative, is used to help deprogram terrorists.

In his new role, Mr Abbas talks to arrested terror group members to open their minds to more moderate Islam, as well as extract information on terrorist operations.

Mr Abbas, the brother-in-law of convicted Bali bomber Mukhlas, today told ABC radio he wants to help terrorists in custody understand the true meaning of Islam.

"I give my advice to the police that I want to re-educate some of my friends, especially the new arrests - I want to tell them that they misunderstand about Islamic struggle and they also misunderstand about the meaning of jihad," Mr Abbas, the brother-in-law of convicted Bali bomber Mukhlas, said.

"If they need me to go to Australia to help them ... I will do that."

Mr Abbas said he has had "many" successes. Part of the job involves convincing people to turn in fellow terrorists.

"People can change if we talk to them and if we give them a reasonable argument or logical argument, I think people can change," he said.

"After I give them an explanation about understanding Islam and what is the true Islamic teaching, then they ... cooperate with the Indonesian police."

But Mr Abbas declined to comment on claims by civil liberties groups that the practice was similar to torture.
Posted by: Dan Darling || 03/10/2006 01:04 || Comments || Link || E-Mail|| [6479 views] Top|| File under:
Syria-Lebanon-Iran
Tehran Mulls Taking UN Atomic Agency To Hague Court
Vienna, 10 March. (AKI) - A member of the Iranian delegation to the UN atomic energy agency board meeting in Vienna says Tehran may take the International Atomic Energy Agency (IAEA) to the International Tribunal in the Hague. The Iranian diplomat, who asked to remain anonymous, underlined that under the IAEA statute, no signatory of the Nuclear Non- Proliferation Treaty (NPT) can be asked to suspend its nuclear activities. "Almost all the 16 resolutions approved by the IAEA on Iran ask our country to suspend part of its nuclear programme" he said. "There are all the conditions to bring the IAEA to the international court, given that under article 17 of this body's statute the competent court for disputes between the agencies and member states is the Hague" the diplomat added.


Western nations, spearheaded by the US, argue that Tehran's failure to fully comply with the NPT's delegated monitoring body, the IAEA, means it is reneging its obligations as an NPT signatory.

In the Iranian capital there are also rumours that the government plans to open up a second judicial battle front, this time to request financial compensation for the damage suffered from the suspension of uranium enrichment. In this second case, the government is reportedly considering denouncing the governments of Britain, France and Germany - all members of the EU trio which has for two years been engotiating with Tehran to ensure transparency in its nuclear activities and reassure the international community that its civilian nuclear programme is not a cover for creating atomic weapons. These government, according to Tehran, are guilty of not having respected an accord signed in Paris on 15 November 2004 with the government of former president Mohammed Khatami.
Posted by: Steve || 03/10/2006 08:52 || Comments || Link || E-Mail|| [6475 views] Top|| File under:
Iran Digs In for Confrontation With United States
Iranian regime was yesterday digging in for a confrontation with arch enemy the United States, with its supreme leader vowing not to halt a disputed nuclear drive despite looming UN Security Council action. US Secretary of State Condoleezza Rice said Iran, suspected by the West of seeking atomic bomb technology, might be the biggest challenge to US policy in the Middle East. Iran says it wants nuclear power only for civilian uses. Russia, anxious to avert any move to impose UN sanctions on Iran, urged Tehran to cooperate with UN nuclear inspectors.

Speaking a day after it became clear the UN Security Council would take up the Iran standoff, Supreme Leader Ayatollah Ali Khamenei — ultimate decision-maker in the Islamic Republic — urged officials not to give in to Western pressure. "If the Iranian nation and government step back on nuclear energy today, the story will not end there and the Americans will make another pretext," he told senior clerics. But he also called for "wisdom and expediency" in handling the issue, a possible nod to faint internal criticism in Iran that Iranian President Mahmoud Ahmadinejad and other senior officials have antagonized the West with needlessly inflammatory statements.
Posted by: Fred || 03/10/2006 01:08 || Comments || Link || E-Mail|| [6463 views] Top|| File under:
Iran rejects as "unjust" IAEA decision on its nuclear program
Iran Thursday rejected as "unjust" a decision by the U.N. nuclear watchdog agency to refer its nuclear program file to the U.N Security Council, and said it won't be bullied into abandoning its pursuit of nuclear energy. "The people of Iran will not accept coercion and unjust decisions by international organizations," Iranian television quoted hardline President Mahmoud Ahmadinejad as saying during a visit to Iran's western province of Lorestan. "Enemies cannot force the Iranian people to relinquish their rights. The era of bullying and brutality is over," he told a crowd of supporters.

On Wednesday, the 35-nation board of the International Atomic Energy Agency concluded a three-day meeting in Vienna on Iran's nuclear program, formally opening the path to Security Council action. Soon after, IAEA chief Mohamed Elbaradei sent a Feb. 27 report on Iran's status to the council.
Posted by: Fred || 03/10/2006 01:06 || Comments || Link || E-Mail|| [6472 views] Top|| File under:
Ahmadinejad warns West will suffer
Iran's hard-line president on Thursday warned the West will suffer more than his country if it tries to stop Tehran's nuclear ambitions, vowing to press ahead with the program as the confrontation moved into the U.N. Security Council.

President Mahmoud Ahmadinejad's comments came as Tehran struck an increasingly threatening tone, with the top Iranian delegate to the U.N. atomic watchdog agency warning a day earlier that the United States will face "harm and pain" if the Security Council becomes involved.

"They know that they are not capable of causing the least harm to Iranian people," Ahmadinejad said during a visit to Iran's western province of Lorestan, according to the ISNA news agency. "They will suffer more."

Ahmadinejad did not elaborate. Some diplomats saw the comments as a veiled threat to use oil as a weapon, though Iran's oil minister ruled out any decrease in production. Iran also has leverage with extremist groups in the Middle East that could harm U.S. interests.

The move to the U.N. Security Council takes the standoff to a new level, but how much it escalates depends heavily on the council's first steps.

The five permanent members with veto power — the United States, Russia, China, Britain and France — debated on Thursday how tough an action to take over Iran's nuclear program, which Washington says aims to produce atomic weapons. Iran denies that claim, saying it intends only to generate electricity.

The council could consider sanctions, but that seemed unlikely due to opposition by Russia and China. Instead, the first response will likely be a nonbinding presidential statement.

Britain has proposed that the statement ask
International Atomic Energy Agency chief Mohamed ElBaradei to report back in two weeks on Iran's compliance with IAEA resolutions.

The toughest talk so far has come from Washington, where U.S. Undersecretary of State Nicholas Burns said the United States wants the statement to include some condemnation of Iran. He said the U.S. may eventually seek a so-called Chapter 7 resolution, which can be enforced with military action.

Burns suggested Wednesday that Washington would also urge its allies to move beyond the Security Council and impose targeted sanctions against Iran if it doesn't clear up the doubts surrounding its nuclear program.

Russia, however, warned against dropping the diplomatic approach with Iran and — in a sign of its reluctance to condemn its ally, Tehran — said even the two-week deadline proposed by Britain was too short.

Russian Foreign Minister Sergey Lavrov said Iraq was a timely reminder of what can happen when the world turns its back on diplomacy.

"We don't want to be the ones to remind (everyone) who was right and who was not in Iraq, although the answer is obvious," Lavrov said in an interview on Russian state television, remarks that highlighted a deep rift with Washington over how to handle the standoff.

Former Israeli armed forces chief Moshe Yaalon said Thursday that
Israel has the capacity to strike Iran and delay its nuclear program by several years, Israel TV reported.

Yaalon told the Hudson Institute, a Washington think tank, a single assault would not be enough, and Israel was not limited to an air attack, a possible reference to submarine-fired missiles.

Speaking to reporters in Beijing, Chinese Foreign Ministry spokesman Qin Gang urged the international community to "maintain restraint and patience" with regard to the Iran nuclear issue.

Iran has threatened in the past to end negotiations with Russia over a compromise proposal and restart full uranium enrichment — a key step in the nuclear process that the West is trying to persuade it to give up — if it is referred to the Security Council.

Iranian officials did not repeat those threats Thursday, a day after the IAEA held an intense debate over a critical report that accused Iran of withholding information on its nuclear program, possessing plans linked to nuclear weapons and refusing to freeze uranium enrichment.

Soon after the meeting ended, ElBaradei said he would send the report to the Security Council within 24 hours.

"The people of Iran will not accept coercion and unjust decisions by international organizations," Ahmadinejad said, according to state television. "Enemies cannot force the Iranian people to relinquish their rights."

"The era of bullying and brutality is over," he added.

Iran's supreme leader Ali Khamenei, who has the final say in all state matters, also was defiant, telling a group of clerics that Iran would not drop its nuclear ambitions, state television reported.

"Authorities are obliged to continue toward achieving advanced technology, including nuclear energy. The people and the government will resist any force or conspiracy," he said.

He charged that Washington was looking for an excuse to continue what he called a psychological war against his country.

"This time they have used nuclear energy as an excuse. If Iran quits now, the case will not be over. The Americans will find another excuse," he said.
Posted by: Dan Darling || 03/10/2006 01:03 || Comments || Link || E-Mail|| [6469 views] Top|| File under:
Iran digs in for confrontation with the US at the UN
Iran's hardline regime was digging in for a confrontation with arch-enemy the United States, with its supreme leader vowing not to halt a disputed nuclear drive despite looming UN Security Council action.

"Today, the Iranian people and the officials of the Islamic republic of Iran, more powerful than before and like steel, will stand against any pressure or conspiracy," a defiant Ayatollah Ali Khamenei said.

He vowed that Iran, "relying on God and using wisdom and rationale and by maintaining unity, will continue on the path to advanced technology, including nuclear technology."

Describing the stand-off as a "matter of destiny" after a quarter of a century of tensions with Washington, Khamenei also urged Iranians to brace for "possible pain and trouble".

The
International Atomic Energy Agency on Wednesday opened the way for Security Council action against Iran, which despite its denials is suspected of using an atomic energy drive as a mask for weapons development.

Envoys of Britain, China, France, Russia and the United States -- the five veto-wielding, permanent members of the Council -- have already discussed the issue and could formally take up the case in the course of next week.

Unlike the IAEA, the Security Council has enforcement powers and can impose punitive measures, including sanctions. The aim is to force Iran to abandon uranium enrichment work, which can provide the fuel for civilian reactors but also material for atomic weapons.

"If the Iranian people and the government retreats from its right to nuclear technology, the (American) adventure will not end and the Americans will come up with another pretext," Khamenei said.

"We should stand firm on the matter, and... by enduring possible pain and trouble will be victorious."

Hardline President Mahmoud Ahmadinejad also struck a defiant tone, declaring that "the time for bullying is over" and that the West "can not do a damn thing" against Iran.

"Some powers think that if they sit in a session, they can force the Iranian people to retreat. But all the Iranian nation, young or old, urban dweller or villager and farmer or factory worker are all saying one thing: nuclear energy is our undeniable right," he said.

Although Tehran has proposed suspending industrial-scale enrichment, it is refusing to halt enrichment research -- but the Western powers argue that even this would allow the clerical regime to acquire nuclear weapons know-how.

"Iran will not give up its right to research and development," senior national security official Abdol Reza Rahmani-Fazli, the deputy of top Iranian negotiator Ali Larijani, told state media.

"The Islamic Republic of Iran is ready to cooperate with the IAEA in order to achieve its rights, but will not accept the politicisation of the nuclear case," he said.

Iran's Assembly of Experts, an 86-member council of top clerics, also issued a statement warning the country's opponents of a "heavy price" if tensions escalate further. The previous day, another Iranian official also threatened the US with "harm and pain".

The only voice of dissent was from reformist president
Mohammad Khatami, who warned the country could face "great problems".

IAEA director Mohamed ElBaradei has said a political settlement is possible, and urged all sides to "lower the rhetoric" to achieve this.

US Secretary of State Condoleezza Rice warned Thursday Iran had become the focus of US action on the world stage as she sought Congress' backing for a package to promote democracy in the Islamic republic.

"We may face no greater challenge from a single country than from Iran, whose policies are directed at developing a Middle East that would be 180 degrees different than the Middle East we would like to see develop," Rice told the Senate Appropriations Committee.

Meanwhile, Russian Foreign Minister Sergei Lavrov told Russian television that President George W. Bush had assured him of Washington's "prudence" in handling the affair during their meeting in Washington Tuesday.

"When... I met President Bush he told me explicitly that on future action over Iran it was necessary to be very prudent," he told Rossia television in Moscow.

Moscow has been trying to broker a compromise under which Iran could enrich uranium in Russia. Beijing has also advocated a negotiated solution.
Posted by: Dan Darling || 03/10/2006 00:41 || Comments || Link || E-Mail|| [6468 views] Top|| File under:
Unholy Alliance: Iran pledged to assist the Taliban after 9/11
Iran secretly agreed to assist the Taliban in its war against U.S. forces in October 2001, according to the transcript of a high-level Taliban official's tribunal session at Guatanamo Bay, Cuba. The seven-page transcript, as well as thousands of pages of similar documents, was released by the Pentagon on March 3 in response to litigation brought by the Associated Press.

The detainee is not named in the transcript released by the Pentagon, but, according to allegations brought by the U.S. government, the detainee was "the governor of Herat Province in Afghanistan from 1999 to 2001." As governor of Herat, which is the westernmost province in Afghanistan and is situated on the Iranian border, he "worked for Mullah Omar" and "had control over police and military functions in Herat to include the administration of the Taliban's two largest divisions." (According to a list of former Taliban officials prepared by the United Nations, the governor of Herat was a man named Maulavi Khair Mohammad Khairkhwah.)

The detainee admitted that he was the governor of Herat, but denied that he worked solely for Mullah Omar or that he oversaw any aspect of the Taliban's military.

The government also alleges that he at one time served as "the Taliban spokesperson for the BBC and Voice of America;" a charge the detainee did not deny. Nor did he deny a third, more astonishing allegation:

Detainee was present at a clandestine meeting in October 2001 between Taliban and Iranian officials in which Iran pledged to assist the Taliban in their war with the United States.

In response to this allegation, the former governor of Herat admitted:

Yes, I participated in that meeting with the Iranians. There was a committee that came from Kandahar and I joined them and was just sitting there. They were conducting the meeting. My job was for the security of this committee. I was not the sole representative of this committee to talk with the Iranians. They were responsible; my job was to provide security and safety for the committee. If I were [sic] responsible for the meeting, conducting the meeting, and I was the representative then why would the committee come from Kandahar. The security was needed because they were not in a safe building. It was not a highway where everything would be safe. The meeting took place in an area off the main road where safety and security was necessary. That's the reason I went to the meeting.

Upon further questioning the detainee explained his role in setting up security for the meeting:

Q: When you provided security at this meeting with the Iranians, was the security police officers or military? What type of security was it?

A: There were armed [sic] post, they were doing the security. I knew the area and the crossing points, I new how to get to that area safely, so I was like a guide for them. There were post [sic] and they would not let people across the border, this was like a restricted area. I went with them and told the post this was an official meeting and told them to let us cross the area. I didn't have a gun.

Later, the detainee reiterated that the Taliban sent representatives from the central government:

The meeting with the Iranians, it was designed and conducted by the committee that came from Kandahar, which was the central government at the time. I was just a security member.

There is no information in the transcript identifying the Iranian representatives at the meeting. Nor is there any information on what actual support the Iranians provided, if any.

Importantly, the government's allegations and the detainee's corroborating testimony are at odds with the intelligence community's conventional wisdom regarding Iran's relationship with the Taliban. After years of mutual animosity, it was assumed prior to the war in Afghanistan that the Iranian regime would celebrate the fall of the Taliban. Each government had supported the other's opposition and diplomatic tensions flared repeatedly throughout the last several years of the Taliban's reign.

But the recently released transcript corroborates earlier reporting on Iran's cooperation with the Taliban, as well as al Qaeda. Afghani opposition sources reported in early 2002 that the Iranians helped Taliban and al Qaeda members escape approaching U.S. forces through the Herat province. For example, Time Magazine reported:

An adviser to [Herat] warlord Ismail Khan told TIME that shortly before the U.S. bombing campaign began in October, a high-ranking Iranian official connected to the hard-line supreme leader Ayatollah Khameini had been dispatched to Kabul to offer secret sanctuary to Taliban and al Qaeda fugitives. The Iranian official was apparently trapped in Kabul during the bombing, and remained there until the Northern Alliance took control of the city. Although the Iranians despised the Taliban for their persecution of Shiite Muslims in Afghanistan, their hatred for the U.S. may have run deeper.

And, according to sources in Herat, the Taliban and al Qaeda took the Iranians up on their offer. Shortly before Herat's Taliban garrison fled in November, a convoy of 50 off-road vehicles carrying some 250 senior Taliban and al Qaeda members allegedly crossed over into Iran, using a smugglers' route through the hills about 20 miles north of the city. A Western diplomat in Afghanistan claims that groups of Taliban and al Qaeda are still threading their way through the mountains of central Afghanistan and heading for the Iranian border. "The Iranian Revolutionary Guard has an eye on everything that happens along the border," says the diplomat. "Of course they know that Taliban and al Qaeda fighters are getting across."

There is no evidence in the newly released transcript that al Qaeda representatives attended the meeting in October 2001 in Herat. And the deposed governor pleads with the tribunal to "not accuse any of the Taliban as being al Qaeda." He also denies that there was any significant al Qaeda presence in Herat adding, "we would not do anything for al Qaeda."

But the detainee's denials ring hallow. Given what we know about al Qaeda's intimate relationship with the Taliban, Abu Musab al Zarqawi's training camps in Herat, and al Qaeda's history with Iran, it would behoove U.S. officials to press for additional information on the meeting, if they haven't already.

The importance of this allegation goes beyond understanding Iran's past behavior. Currently, some analysts assume that fear of U.S. retribution limits Iranian interference in Iraq and support for al Qaeda. But if Iran's leadership agreed to set aside its differences with the Taliban in order to stymie American operations against al Qaeda, then such assumptions are clearly no longer valid.
Posted by: Dan Darling || 03/10/2006 00:36 || Comments || Link || E-Mail|| [6475 views] Top|| File under:
UK sez Iran only months away from nuke tech
The west's confrontation with Iran over its nuclear activities intensified yesterday after Britain claimed that Tehran could acquire the technological capability to build a bomb by the end of the year.

A day after the International Atomic Energy Agency referred the dispute to the United Nations security council, British officials also indicated that London would back Washington's efforts to impose a UN deadline of about 30 days for Iran's compliance with international demands.

The five permanent members of the security council began consultations on an expected statement on Iran on Wednesday after Russian-led attempts to broker a compromise at the IAEA in Vienna failed. A deadline could be set as early as next week and would cover a period "of weeks, not months", officials said.

A senior Foreign Office official said that while it could take Iran several years to build a serviceable nuclear weapon, it might gain the technical knowhow within months. "By the end of the year is a ... realistic period," said the official. "It would be really damaging to regional security if Iran even acquired the technology to enable it to develop a nuclear weapon."

Until now, European diplomats have referred to a period of five to 10 years during which Iran might potentially build a bomb, while conceding that hard evidence is lacking. By publicly focusing on the level of Iran's technical capabilities, Britain may have shortened the timeframe for a peaceful resolution of the crisis.

Iran denies it is seeking nuclear weapons. The IAEA concluded this week that its assurances were insufficient.

Iran has 85 tonnes of uranium gas stockpiled for enrichment at its Isfahan facility, held under UN seals. American officials say this is enough for 10 bombs. Iran says it plans to install 3,000 centrifuges for enriching the gas at its Natanz underground complex by the end of the year. Western diplomats said any signs that Iran was moving the gas from Isfahan to Natanz would set alarms ringing.

Since last month, the Iranians are reported to have been feeding uranium gas into a small rig of 20 centrifuges at Natanz. That can yield little useful fissile material, but plenty of knowhow for a later, more ambitious project, said a senior official close to the IAEA investigation.

At the end of the Vienna talks this week, a statement by Britain and European negotiating partners said: "Indicators of a possible military dimension to Iran's programme continue to be a legitimate source of intense concern."

Britain maintains that military action to destroy Iran's suspect facilities is not under discussion. But the Bush administration, backed by Israel, has refused to rule out the use of force.

This week's Vienna breakdown has prompted angry recriminations. Faced with the threat of possible sanctions, Iran warned the United States on Wednesday that it could also inflict "harm and pain" in the dispute. Yesterday, Condoleezza Rice, the US secretary of state, said at a congressional hearing in Washington: "We may face no greater challenge from a single country than from Iran, whose policies are directed at developing a Middle East that would be 180 degrees different than the [one] we would like to see developed."
Posted by: Dan Darling || 03/10/2006 00:23 || Comments || Link || E-Mail|| [6467 views] Top|| File under:
Terror Networks
Al-Qaeda issues advice to prospective recruits
An advice for those Muslims seeking to participate in jihad, written by Abu Mariya al-Qarshi, was recently disseminated across jihadist forums. The advice answers the questions of those who alleged wrote to al-Qarshi requesting such information and of their "plight and their eagerness for jihad even though they lack equipment and numbers" and without knowledge of how to travel to Iraq, Afghanistan or Chechnya.

Al-Qarshi posits five suggestions for these prospective mujahideen, advocating them to read the texts of Abu Musab al-Suri, including his 1,600 page "International Islamic Resistance Call," as possessing not only information to give physical direction, but mental, as well. He also parrots Usama bin Laden's call to kill Americans and their allies, deeming this a "general directive," and adds: "and as for their traitorous collaborators in our country, jihad is not wasted on those dregs of the people from the military if they fired at us, but the main targets are the heads of their people, the king, or prime minister, etc...".

Further, al-Qarshi stresses the stages of jihad including material and spiritual preparation, suggesting that they read al-Battar, al-Qaeda training manuals to supplement their knowledge. The opening of new jihad battlefields will open soon, al-Qarshi assures; however, should the mujahid wish to open a new path in his own country, then he should "target the cheap easy targets of opportunity as they come".
Posted by: Dan Darling || 03/10/2006 00:15 || Comments || Link || E-Mail|| [6480 views] Top|| File under:
Home Front: Culture Wars
2 Border Agents Charged With Releasing Illegals for Ca$h
2 Border Agents Tied to Migrant Movers
The men released illegal immigrants and traffickers who'd been captured, earning cash in exchange, a federal indictment says.
Two supervisory U.S. Border Patrol agents who helped establish a successful cross-border anti-smuggling program have been charged with smuggling migrants for a Mexican trafficking organization.

The agents, both stationed in the Imperial Valley, released apprehended illegal immigrants in exchange for cash, pulling in about $300,000, according to a federal indictment unsealed Thursday.

The men, Mario Alvarez, 44, and Samuel McClaren, 43, also released captured members of a Mexican smuggling ring, dropping one off at a Wal-Mart parking lot in Calexico for $6,000, prosecutors allege.

Alvarez and McClaren, who were arrested Thursday, face potential 15-year prison terms. The eight-count indictment includes conspiracy, immigrant smuggling and bribery charges.

"The agents arrested today, who are supposed to represent the very best, epitomize the very worst," said Daniel R. Dzwilewski, special agent in charge at the FBI's San Diego office.

Authorities said the investigation is continuing. The two agents are scheduled to be arraigned today in U.S. District Court in San Diego.

Alvarez and McClaren helped establish the much-heralded Guide Identification Prosecution Program, now known as Operation Against Smugglers and Traffickers Initiative on Safety and Security.

Under the program, smugglers who are not going to be prosecuted in the United States are handed over to Mexican authorities for prosecution. Many smugglers are not charged in the United States because federal authorities lack the resources and detention space.

The pilot program administered by Alvarez and McClaren was so successful that the two agents helped expand it across the Southwest border by training other Border Patrol agents.

Alvarez worked with the Mexican liaison unit in the Border Patrol's El Centro sector from November 2002 through last year, and McClaren worked with the unit from July 2003 through last year. El Centro is about 90 miles east of San Diego and about eight miles north of the border.

In an interview two years ago, Alvarez and McClaren expressed pride in the program's success, saying they had helped lock up dozens of smugglers who endangered the lives of migrants by taking them along perilous desert and mountain routes.

"The main purpose of the program is to save lives," McClaren said at the time.

Attorneys for Alvarez and McClaren were not available for comment.

News of their arrest shocked Border Patrol agents, who described the pair as hardworking, competent officers well-known at the agency's stations across the country.

"They were given a lot of credit for the fact that" their program worked, said one agent, who spoke on condition of anonymity because he is not authorized to talk to the media.

Alvarez and McClaren built cases against smugglers, usually foot guides called coyotes, by taking statements from migrants. Those statements were turned over to Mexican authorities to get arrest warrants from judges. Mexican prosecutors then re-interviewed the migrants and submitted the statements, which were often sufficient to win convictions.

Typically summoned to help by other agents after large apprehensions, McClaren and Alvarez had wide leeway in the handling of the migrants and suspected smugglers.

Federal authorities said they took advantage of their trusted position to earn big profits, some of which they put directly into their personal bank accounts. Alvarez deposited $82,000; McClaren, $85,900.

The pair allegedly had ties to the Javier Sanchez-Perfino smuggling organization, meeting with members in person or conferring with them by cellphone.

The two men allegedly delivered or arranged to deliver apprehended immigrants to the organization at locations, including a stash house, near El Centro and Calexico. The organization would then transport the migrants to Los Angeles.

Two members of the organization are listed as alleged co-conspirators but are not charged in the indictment.

The agents are accused of driving two members of the Javier Sanchez-Perfino organization into the United States in their government vehicle in September 2004 for a $4,000 payoff.

In October 2005, the agents allegedly falsified documents to say they had returned a smuggler to Mexico, when they had actually picked him up at an immigration processing center in El Centro and dropped him off at the Wal-Mart parking lot, the indictment says.

The arrests are the latest involving agents from the El Centro Border Patrol sector, which stretches from the Imperial Valley to the Arizona border. An agent pleaded guilty last year to smuggling several hundred pounds of marijuana in a Border Patrol vehicle. Two other agents were caught in May by Mexican authorities when they allegedly tried to smuggle 1,300 rounds of ammunition into Mexicali.

Thursday's arrests are not "indicative of the Department of Homeland Security or the hard-working, professional and scrupulous men and women of the U.S. Border Patrol," said Carl L. McClafferty, chief patrol agent in the El Centro sector.

Salvador Zamora, a Border Patrol spokesman in Washington, said the cross-border anti-smuggling program would not be harmed by the allegations, adding that it has aided both U.S. and Mexican authorities.

But some agents expressed concern that the corruption charges could hurt efforts to get the Mexican government to devote more resources, including federal prosecutors, to the program.

"The Mexicans are always accused of being corrupt, but this doesn't make us look good," said one agent. "When things like this happen, it kind of sets you back. It does strain things."
And there is where security risks actually begin and end - with corrupt people.
Posted by: .com || 03/10/2006 12:10 || Comments || Link || E-Mail|| [6471 views] Top|| File under:
Illegals March madness
The fifth column is marching.

Supporters of illegal immigration, open borders - and perhaps Mexico - have been taking it to the streets of America lately. Protesters are demanding the U.S. Senate kill legislation that would kill the overflow of illegal aliens swamping this republic.

House Resolution 4437, the Border Protection, Antiterrorism and Illegal Immigration Control Act of 2005, is sponsored by James Sensenbrenner Jr., R-Wis. It directs the Department of Homeland Security to "take all actions necessary and appropriate to achieve and maintain operational control over the entire land and maritime border of the United States ... ."

For starters.

Mr. Sensenbrenner's bill also calls for mandatory minimum sentences for illegals, penalties for their enablers (including employers), a good fence along the Mexican border and so much more. The text of the bill is available online at judiciary.house.gov/media/pdfs/immbillsection.pdf.

"It criminalizes people and does not offer solutions," said Omar N. Lopez, coordinator of a protest march today in the Chicago area by almost 80 organizations. "It calls for the expulsion of undocumented workers."

Maybe after the march Mr. Lopez could explain how one criminalizes a foreigner whose mere presence on American soil makes him an illegal.

Criminalizing those who help illegals is a darn good solution. Arresting an employer of illegals and then making him do the perp walk in handcuffs would send a message that everyone would understand.

And what does Lopez, a naturalized American citizen from Mexico, think about a sturdy fence along the border?

"It's a terrible idea," he said. "In America we love democracy. We rejoiced when the Berlin Wall came down. So to build a wall is just a complete contradiction with the principles of democracy in America.

"The Border Patrol testified in Washington that a wall would do nothing to stop the flow. We need more technology."

Mr. Lopez might want to brush up on Cold War history. The Berlin Wall was very effective in preventing East Germans from crossing into freedom. Lethally, so.

When did deterrence contradict America's democratic principles?

"It's a sign of how difficult it is to enforce laws even as modest as the provisions of Sensenbrenner's bill," said Mark Krikorian, executive director of the Center for Immigration Studies. "They are furiously opposed by activist groups."

Since public opinion polls constantly indicate that an overwhelming rainbow coalition of everyday Americans oppose illegal immigration, why don't the politicians inside the Beltway do something about it -- like maybe defending the southern border to stop the invasion?

"Overwhelming support for something does not automatically translate into policy," Mr. Krikorian said. But the intensity of the opinion matters a lot. It's not a high-priority issue for most Americans. But for those who favor illegals (to derive money or power) it is much more important, he said.

Why are some Americans not so passionate about defending the border?

"The main reasons are ambivalence about immigration and fear about name-calling," Krikorian said.

Mr. Lopez says racism is one of the reasons groups opposed to illegal immigration support the bill.

But how big a role does that play?

"I'd say 99 percent," Lopez said.
Posted by: .com || 03/10/2006 06:37 || Comments || Link || E-Mail|| [6462 views] Top|| File under:
Who's in the News
94
[untagged]
Bookmark
E-Mail Me
The Classics
The O Club
Rantburg Store
The Bloids
The Never-ending Story
Thugburg
Gulf War I
The Way We Were
Bio
Merry-Go-Blog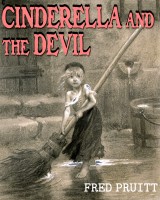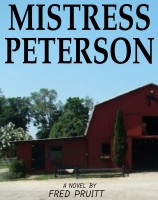 On Sale now!


A multi-volume chronology and reference guide set detailing three years of the Mexican Drug War between 2010 and 2012.

Rantburg.com and borderlandbeat.com correspondent and author Chris Covert presents his first non-fiction work detailing the drug and gang related violence in Mexico.

Chris gives us Mexican press dispatches of drug and gang war violence over three years, presented in a multi volume set intended to chronicle the death, violence and mayhem which has dominated Mexico for six years.
Click here for more information


Meet the Mods
In no particular order...


Steve White
Seafarious
Pappy
lotp
Scooter McGruder
john frum
tu3031
badanov
sherry
ryuge
GolfBravoUSMC
Bright Pebbles
trailing wife
Gloria
Fred
Besoeker
Glenmore
Frank G
3dc
Skidmark
Alaska Paul



Better than the average link...



Rantburg was assembled from recycled algorithms in the United States of America. No trees were destroyed in the production of this weblog. We did hurt some, though. Sorry.
34.229.63.215

Help keep the Burg running! Paypal: