-Short Attention Span Theater-
Cuz That's Where The Money Is...
The ranking of the world's richest people as estimated by Forbes magazine. Listings include rank, name, home country or state, age where known, wealth in billions of dollars and source of the money. Listings where the home country is United States are for American citizens living abroad.

1. William Gates III, Washington, 50, $50, Microsoft
2. Warren Buffett, Nebraska, 75, $42, Berkshire Hathaway
3. Carlos Slim Helu, Mexico, 66, $30, telecom
4. Ingvar Kamprad, Sweden, 79, $28, Ikea
5. Lakshmi Mittal, India, 55, $23.5, steel
6. Paul Allen, Washington, 53, $22, Microsoft, investments
7. Bernard Arnault, France, 57, $21.5, LVMH
8. Prince Alwaleed Bin Talal Alsaud, Saudi Arabia, 49, $20, investments
9. Kenneth Thomson and family, Canada, 82, $19.6, publishing
10. Li Ka-shing, Hong Kong, 77, $18.8, diversified
11. Roman Abramovich, Russia, 39, $18.2, oil
12. Michael Dell, Texas, 41, $17.1, Dell
13. Karl Albrecht, Germany, 86, $17, supermarkets
14. Sheldon Adelson, Nevada, 72, $16.1, casinos, hotels
15. Liliane Bettencourt, France, 83, $16, L'Oreal
15. Lawrence Ellison, California, 61, $16, Oracle
17. Christy Walton, Wyoming, 51, $15.9, Wal-Mart inheritance
17. Jim Walton, Arkansas, 58, $15.9, Wal-Mart
19. S. Robson Walton, Arkansas, 62, $15.8, Wal-Mart
20. Alice Walton, Texas, 56, $15.7, Wal-Mart
21. Helen Walton, Arkansas, 86, $15.6, Wal-Mart
22. Theo Albrecht, Germany, 83, $15.2, supermarkets
23. Amancio Ortega, Spain, 70, $14.8, Zara
24. Steven Ballmer, Washington, 50, $13.6, Microsoft
25. Azim Premji, India, 60, $13.3, software
26. Sergey Brin, California, 32, $12.9, Google
27. Larry Page, California, 33, $12.8, Google
28. Abigail Johnson, Massachusetts, 44, $12.5, Fidelity
29. Nasser Al-Kharafi and family, Kuwait, 62, $12.4, Construction
29. Barbara Cox Anthony, Hawaii, 82, $12.4, Cox Enterprises
29. Anne Cox Chambers, Georgia, 86, $12.4, Cox Enterprises
32. Stefan Persson, Sweden, 58, $12.3, Hennes & Mauritz
33. Charles Koch, Kansas, 70, $12, oil, commodities
33. David Koch, Kansas, 65, $12, oil, commodities
35. Raymond, Thomas and Walter Kwok, Hong Kong, $11.6, real estate
36. Adolf Merckle, Germany, 71, $11.5, drugs
37. Sulaiman Bin Abdul Al Rajhi, Saudi Arabia, 86, $11, banking
37. Vagit Alekperov, Russia, 55, $11, oil
37. Silvio Berlusconi, Italy, 69, $11, media
37. Lee Shau Kee, Hong Kong, 78, $11, real estate
41. Vladimir Lisin, Russia, 49, $10.7, steel
42. Michael Otto and family, Germany, 62, $10.4, retail
43. Pierre Omidyar, Nevada, 38, $10.1, eBay
44. Leonardo Del Vecchio, Italy, 70, $10, eyewear
44. Michele Ferrero and family, Italy, 79, $10, chocolates
44. Forrest Mars Jr., Virginia, 74, $10, candy
44. Jacqueline Mars, New Jersey, 66, $10, candy
44. John Mars, Virginia, 69, $10, candy
44. Viktor Vekselberg, Russia, 48, $10, oil, metals
50. Mikhail Fridman, Russia, 41, $9.7, oil, banking
51. Spiro Latsis and family, Greece, 59, $9.1, banking
52. John Kluge, Florida, 91, $9, Metromedia
53. Carl Icahn, New York, 70, $8.7, leveraged buyouts
53. Kirk Kerkorian, California, 88, $8.7, investments, casinos
55. Birgit Rausing and family, Sweden, 82, $8.6, packaging
56. Mukesh Ambani, India, 48, $8.5, petrochemicals
56. Serge Dassault and family, France, 80, $8.5, aviation
56. Hans Rausing, Sweden, 80, $8.5, packaging
59. Galen Weston and family, Canada, 65, $8.4, retail
60. Susanne Klatten, Germany, 43, $8.1, BMW
61. Rudolf August Oetker and family, Germany, 89, $8, food
62. Oleg Deripaska, Russia, 37, $7.8, aluminum
63. Sumner Redstone, California, 82, $7.7, Viacom
64. Alexei Mordashov, Russia, 40, $7.6, steel
65. Donald Newhouse, New Jersey, 76, $7.5, publishing
65. Samuel Newhouse Jr., New York, 78, $7.5, publishing
65. Alain and Gerard Wertheimer, France, $7.5, Chanel
65. Reinhold Wurth, Germany, 70, $7.5, manufacturing
69. Joseph and Moise Safra, Brazil, $7.4, banking
70. Philip Knight, Oregon, 68, $7.3, Nike
71. George Soros, New York, 75, $7.2, hedge funds
72. Ernesto Bertarelli, Switzerland, 40, $7.1, biotech
72. Suleiman Kerimov, Russia, 40, $7.1, stocks
74. Philip and Cristina Green, Britain, $7, retail
74. Francois Pinault, France, 69, $7, retail
74. August von Finck, Germany, 76, $7, investments
77. Mohammed Al Amoudi, Saudi Arabia, 60, $6.9, oil
77. Abdul Aziz Al Ghurair and family, United Arab Emirates, 52, $6.9, banking
79. Maria-Elisabeth and Georg Schaeffler, Germany, $6.8, ball bearings
80. Charles Ergen, Colorado, 53, $6.7, EchoStar
80. Edward Johnson III, Massachusetts, 75, $6.7, Fidelity
82. Kun-Hee Lee and family, South Korea, 64, $6.6, Samsung
82. Stefan Quandt, Germany, 40, $6.6, BMW
84. Saleh Bin Abdul Aziz Al Rajhi, Saudi Arabia, 94, $6.5, banking
84. Rafael del Pino and family, Spain, 85, $6.5, construction
84. Stanley Ho, Hong Kong, 84, $6.5, gaming
84. Maersk Mc-Kinney Moller, Denmark, 92, $6.5, shipping
84. Keith Rupert Murdoch, New York, 75, $6.5, News Corp.
89. Philip Anschutz, Colorado, 66, $6.4, investments
89. Hasso Plattner, Germany, 62, $6.4, SAP
89. Vladimir Potanin, Russia, 45, $6.4, metals
89. Mikhail Prokhorov, Russia, 40, $6.4, metals
93. Vladimir Yevtushenkov, Russia, 57, $6.3, telecom
94. Micky Arison, Florida, 56, $6.1, Carnival Cruises
94. Curt Engelhorn, Germany, 79, $6.1, drugs
94. Friedrich Flick Jr., Germany, 79, $6.1, investments
94. German Khan, Russia, 44, $6.1, oil, banking
94. Ronald Perelman, New York, 63, $6.1, leveraged buyouts
94. Johanna Quandt, Germany, 78, $6.1, BMW
100. Dan Duncan, Texas, 73, $6, energy

Stopped at 100 - more at link.
Posted by: .com || 03/10/2006 00:14 || Comments || Link || E-Mail|| [6479 views] Top|| File under:
El Jefe Gets New Jet, Doubles as "Venezuelan Worker" Transport
Airbus loses yet another sale....sheesh.

Cuba is buying one of Russia's most up-to-date airliners, carefully crafted for President Fidel Castro's personal comfort. The purchase is part of an initial Cuban order for two brand new Ilyushin planes worth $110 million (£63 million) which Russian officials say is a shot in the arm for their struggling airline industry.

To head off criticism that a new presidential jet is an expensive luxury in austere times, Cuba says one of its new planes is being used to ferry workers to and from Venezuela.

And anyone else who can pay in advance with hard currency....big bills ok. Call now to make YOUR reservation! 1-800-FLYELJEFE



To finance the deal, Cuba has paid 15% of the total sum up front, the rest coming from a 10-year loan from Russian banks.

Russian NTV Mir television said the designers at Ilyushin had worked hard to give Mr Castro as smooth and secure a journey as possible. "This is a sofa bed on which he can spend his hours of rest or read a book from his own library. Everything has been designed to be as ergonomic as possible, with a personal reading lamp," designer Aleksandr Kuchukhidze told the channel.

The interior of President Castro's new presidential plane
Designers have used beige colours throughout the plane. Principal interior designer Anton Nikolayev added: "Beige colours will predominate. Business meetings and talks can be held here." The station showed the little luxuries the president could expect: a DVD player, drinks bar and leather seats. But security is paramount too: the plane comes with armoured cockpit doors and a system for making bombs safe. I don't think Boeing has that option.

The report showed the Ilyushin Il-96-300, built in Voronezh, being handed over at Havana's Jose Marti airport. It said the order was one of the biggest the Voronezh Ilyushin plant had secured this decade. "These are the first Russian civilian aircraft to have been exported in the last 15 years," Ilyushin finance director Aleksandr Rubtsov said.

"We are convinced that Cuba can become a springboard for exporting our planes, above all in the countries of Latin America."

Just tell ol' Hugo that Condi digs anything Russian...especially planes. He'll spring for a couple...



Russia and Cuba plan to sign another contract in Cuba on 10 March for the supply of a further five airliners, for an undisclosed sum. Cuba has been a key customer of Soviet-built aircraft - whether civilian Ilyushins or military MiGs - since the Cold War era. Even today, Cuban pilots for the newest Ilyushins are being trained in Russia, and Ilyushin engineers are in to Havana to school ground crews on maintaining the planes.

Well, that inspires confidence. They've got such a great track record
Posted by: Desert Blondie || 03/10/2006 09:22 || Comments || Link || E-Mail|| [6468 views] Top|| File under:
Venezuela slams US rights claim
In the latest diplomatic spat between the two countries, Venezuela has declared that a US state department report, saying Hugo Chavez's government violated human rights, is nothing more than "toilet paper". The blunt riposte from Caracas is the culmination of weeks of arguments between the two countries which saw two diplomats expelled. The US state department released its 2005 report on world human rights on Wednesday, pointing out that opponents of Chavez were harassed, restrictive laws on the media and use of the judicial system for political ends.

The Venezuelan vice president, Vicente Rangal said: "These reports are just toilet paper, exactly that, toilet paper, because the US state department officials have no authority to judge any country in the world. If any country or any government violates human rights and is a centre of corruption, it's the US government," he said.

Posted by: Fred || 03/10/2006 00:40 || Comments || Link || E-Mail|| [6467 views] Top|| File under:
China-Japan-Koreas
Catholic Leader Objects to New Cardinal
A leader of China's state-controlled Catholic church said Friday he suspected the Vatican appointed an anti-communist Hong Kong bishop to be cardinal because the pope wanted to play a role in the Communist Party's demise.

Liu Bainian, vice chairman of the Chinese Catholic Patriotic Association, noted that the Roman Catholic Church was active in toppling communism in Poland in 1989. Liu suggested that Hong Kong Bishop Joseph Zen, whose appointment to cardinal was announced last month, would be part of a similar strategy in China.

"Why would you appoint someone who doesn't support communism as a cardinal?" Liu said in an interview in Beijing with Hong Kong Cable TV.

"Is it like Poland? Didn't the church play a big role in Poland?" Liu asked.

Liu argued that socialism and Christianity were compatible.

"China's socialist system comes from God. We should all protect it and obey it. This is what the Bible tells us to do," he said.

China forced its Roman Catholics to cut ties with the Vatican in 1951, shortly after the officially atheist Communists took power. People can worship only in government-controlled churches, which recognize the pope as a spiritual leader but appoint their own priests and bishops.

But millions of Chinese belong to unofficial congregations loyal to Rome. They say they are frequently harassed, fined and sometimes sent to labor camps by authorities.

On Thursday, Zen said in a statement that comparing China and Poland "is an act of far-fetched imagination."

"It is obvious that Catholics do not accept communism because of its atheistic premises," he said.

Zen noted that Liu speaks for the state-run church, and said that Chinese Catholics can't freely voice their opinions about the church.

"If freedom were granted to the bishops, priests and faithful to speak out, one would hear views that are very different from those expressed by Mr. Liu," he said.


Sounds like Liu is a member of the US Council of Bishops. Catholic or Episcopalian, take your choice.
Posted by: Anonymoose || 03/10/2006 08:21 || Comments || Link || E-Mail|| [6476 views] Top|| File under:
Kim Jong-Il gets jiggy with it
NORTH Korean dictator Kim Jong-Il may launch a sneak attack on the world's pop charts - with the love-song I Am a Front-line Soldier's Wife. Kim Jong-Il's latest attempt to consolidate power has been to authorise a swathe of new love songs to re-invigorate the population and entrench his control of one of the world's last communist states, according to local reports.

In recent years a moribund economy and several recent severe famines have had a terrible effect on the North Korean people, destroying morale and causing unrest. But many North Koreans are now singing songs glorifying the women revolutionaries helping to build the nation, official media has reported.

In a country where popular reading material includes the mandatory Kim Jong-Il classics On Preserving the Juche Character and National Character of the Revolution and Construction and Songun Politics of Our Party Is an Effective Socialist Political Mode, catchy tune titles such as "Song of Coast Artillerywoman" and "I Am a Front-line Soldier's Wife," are bound to sweep the Korean communist motherland into a love frenzy.

North Korean media outlets have previously labelled the North Korean leader as the world's greatest golfer, reporting that he scored five holes-in-one and scored 38-under-par in his first game.

Since the Korean War ceasefire in 1953, North Korea has waged an unending propaganda war upon the "decadent cesspool" of Western liberal democracies, especially the US, Japan and their allies. The country has jealously guarded its independence, severely limiting the flow of outside ideas, technology and visitors over its borders. But a thriving North Korean love-song export industry may be just around the corner.

For music-lovers tired of silly love songs, say the new North Korean hit tune, "A Girl Innovator Dashing Like a Steed" is a refreshing change of pace. Other popular airs include "Song of Coast Artillerywomen," "Girl Silk-weavers of Nyongbyon" and "I Am a Front-line Soldier's Wife," the KCNA news agency reported. Songs promoting family values include "Love your Wives" and "My Mum Who Worries Herself About Her Child."

"A lot of songs have been composed in the country in reflection of the pride and happy life of the women who are playing a great role in all fields of social life," official media said.

It is unclear whether the tunes have a beat that people can dance to. However it may be the first step towards cultural colossus Kim Jong-Il filling the hearts and minds of twelve year-old girls with such movie classics as "They Were Always Together on the Road to Bring about the People's Well-being," and "Great Leadership over the Drive to Successfully Build a Great Prosperous Powerful Nation."
Posted by: tipper || 03/10/2006 01:07 || Comments || Link || E-Mail|| [6473 views] Top|| File under:
WaPo To Cut 80 Newsroom Jobs, Sources Say
The Washington Post plans to cut at least 80 newsroom jobs through attrition and buyouts, according to sources at the paper who said editors began giving staffers the bad news on Thursday in meetings and will continue today.

"My understanding is that the editors and managing editors brought this up with other issues of downsizing, but with no layoffs," said one source in the metro staff, which got first word of the news in a meeting Thursday. "It looks like through attrition and buyouts."

Another source in the national staff said a meeting was being held this morning to give them the bad news, with similar gatherings throughout the day. "Eighty through attrition and buyouts," the source said. "They are going staff by staff."

The paper has about 800 editorial employees, many represented by the Washington-Baltimore Newspaper Guild. Rick Weiss, a Post reporter and Guild unit chair at the paper, could not be reached for comment this morning.

Other cost cuts also are being rumored, including the eventual closing of at least two foreign bureaus and changes to some other overseas bureaus that would have staffers working out of their homes.

Executive Editor Leonard Downie Jr. and Publisher Bo Jones did not return calls seeking comment.

Post spokesman Eric Grant offered no comment when asked about the pending cuts or any official announcement, saying only, "not at this point."
Posted by: .com || 03/10/2006 11:47 || Comments || Link || E-Mail|| [6476 views] Top|| File under:
Home Front: Politix
UAE Firm to Sell U.S. Ports to Wal-Mart
ScrappleFace warning
(2006-03-10) — Dubai Ports World, the Arab state-owned firm that recently bought control of six major American sea ports, today gave in to pressure from Congress and agreed to sell its U.S. operations to Arkansas-based Wal-Mart Stores.

The giant retailer's CEO, Lee Scott, immediately addressed lawmakers' concerns about security by announcing that blue-vested Cargo Greeters would be stationed at close intervals on docks, piers and tug vessels.

"While the ship captains will see these jovial, elderly folk as ambassadors of courtesy," said Mr. Scott, "they actually have been trained in our stores to spot suspicious activity and to make sure criminals never leave the parking lot. In addition, we'll provide them with weapons training in preparation for this new assignment."

In other words, he said, "if you're trying to move WMD through a Wal-Port, you may be surprised to learn that in addition to smiley stickers, Granny's got a Glock."

The Wal-Mart chief noted that because Cargo Greeters won't have company-paid health insurance, "they're highly-motivated to win the war on terror — to shoot first and ask questions later, rather than risk an expensive visit to the emergency room."
Posted by: Sherry || 03/10/2006 16:54 || Comments || Link || E-Mail|| [6465 views] Top|| File under:
India-Pakistan
Boy sodomized and murdered in mosque
The body of an eight-year-old boy was found from the toilet of a mosque on Tuesday and police claimed that the child was killed after being sodomized. Hadyara police station duty officer Shaukat said that Suhail was the son of labourer Yaseen, a resident of Pathankay Village in the Hadyara police precincts. The boy's uncle Sardar said that Suhail was a student at a madrasa near his house. He said Suhail left the house around 11am to play with other children and was not seen again. He said some villagers went to the mosque for prayers around 1pm and one of them went to the toilet, where he found Suhail's slaughtered body. The villagers told Suhail's family and called police, who sent the body for an autopsy and started an investigation on Sardar's complaint. Investigators said the unidentified murderer (s) could have cut Suhail's throat after sodomizing him.
Posted by: john || 03/10/2006 05:57 || Comments || Link || E-Mail|| [6476 views] Top|| File under:
NAB arrests 2 officials for quake fund plunder
PESHAWAR: The National Accountability Bureau (NAB) has arrested two government officials accused of releasing millions of rupees from the President's Relief Fund for Earthquake Victims to their relatives and undeserving people on fake national identity cards. Saifur Rehman, a patwari, and Mir Dad Khan, a general councilor, were nominated for distributing relief funds among the October 8 earthquake victims in Abbottabad district. Iqbal Ahmad Khan, the NAB prosecutor, told the court that the accused were arrested on the complaints of the earthquake victims, adding that the accused issued funds to people who were not entitled to receive them.
Posted by: Fred || 03/10/2006 01:16 || Comments || Link || E-Mail|| [6468 views] Top|| File under:
Basant cancelled under mullah pressure
The Punjab government buckled under pressure from religious parties on Thursday and imposed an immediate ban on kite flying in the province, effectively cancelling the Basant festival. The prohibition order means that festive Basant activities planned for the weekend will no longer be held. Officials of the Punjab government told Daily Times that all the district governments and relevant law enforcement agencies have been directed to ensure the implementation of the ban. Violators of the ban can be punished for up to three years' imprisonment or a fine of Rs 40,000, or both.

The MMA had planned a protest rally against the Basant festival today (Friday) after the Friday prayers, while a faction of the Jamiat Ulema Pakistan (JUP) had announced a shutter-down strike on Saturday. The provincial government was concerned that protests on the two days that Basant festivities would be at their peak were likely to turn violent, sources said. They said that the government has imposed the ban to avoid a "law and order situation". A provincial government official said that the decision to ban kite flying immediately was taken in a meeting chaired by Punjab Chief Minister Chaudhry Pervaiz Elahi late on Thursday night. The meeting was also attended by Punjab Law Minister Muhammad Basharat Raja and Chief Secretary Salman Sadiq. The official said that the government took the decision to prevent more casualties in kite flying accidents. At least 10 people have died in the last 12 days while flying kites in Lahore alone. Four children were injured in the latest kite flying accident on Wednesday.
Posted by: Fred || 03/10/2006 01:13 || Comments || Link || E-Mail|| [6495 views] Top|| File under:
International-UN-NGOs
UN staff votes no confidence in Annan management
The U.N. Staff Union voted overwhelmingly on Thursday to express no confidence in U.N. Secretary-General Kofi Annan and his top managers after Annan announced plans to overhaul the U.N. bureaucracy.

A motion "to express a statement of no confidence in the secretary-general and his senior management team" was opposed by just two of the more than 500 U.N. employees attending a closed-door emergency meeting of the staff group, said Staff Union official Guy Candusso.

But a U.N. official said the vote at U.N. headquarters did not reflect the views of the far greater number of employees working in the field, who were pleased Annan's overhaul plan would improve their working conditions and career prospects.

Annan explained the plan in a videoconference on Thursday with staff in the Democratic Republic of Congo, Sudan, Ivory Coast, Haiti and Liberia, the world body's five biggest peacekeeping missions, the official said.

Annan earlier this week had unveiled a 33-page report on U.N. management reform that proposed outsourcing some U.N. work or moving staff out of the United States for some translation services, document production, printing and publishing and information technology.

He also recommended more financial oversight, simplified hiring and firing procedures, staff buyouts, more training and a modern information system.

The costs of the plan could run to $500 million. Approval rests in the hands of the 191 U.N. member-nations.

Annan argued existing rules and regulations "make it very hard for the organization to conduct its work efficiently or effectively" and said a "radical overhaul" was needed.

But staff members said they feared he would slash payrolls and programs in order to cut down on costs.

U.S. Ambassador John Bolton, whose government has pushed hard for extensive reforms at the United Nations, declined comment on the staff vote but said all organizations needed to regularly review their activities to see which were better performed internally and which could be outsourced.

Posted by: lotp || 03/10/2006 09:52 || Comments || Link || E-Mail|| [6471 views] Top|| File under:
U.N. emergency fund opens with half needed pledges
The Vampire Elites spring into action...


The United Nations' new global emergency fund began work on Thursday with slightly more than half the $500 million dollars its director had hoped for.


We ordered a really big pot. Please fill it with money so we can "manage" it and take credit for everything, k?


The first grants from the Central Emergency Fund went to drought-stricken northeastern Africa and western Ivory Coast, where angry mobs recently burned down U.N. aid offices. The dollar amounts of the grants were not given.


They're, um, classified. It's a special feature of the new "transparency" thingy.


The fund opened for business with pledges totaling just $256 million from 36 donor governments. Canada, Australia, Spain and the United States were among governments announcing pledges at the launch.


*groan*


The goal had been to raise $500 million, but U.N Emergency Relief Coordinator Jan Egeland said the response nonetheless amounted to "a big step" forward as the sole source of emergency funds had previously been a U.N. standby loan facility of just $50 million.


Yes, we have so much more to play with now! No more 3-star hotels - we're waay too important. Now about that 7% tax thingy...


But international relief group Oxfam has argued the fund would need $1 billion to ensure an adequate U.N. response.


Hey! We want in, too!


"The fund will make us quicker, more flexible and predictable" in dealing with both man-made humanitarian disasters like the crisis in Sudan's western Darfur region and with natural disasters like the 2004 Indian Ocean tsunami, Egeland said.


We have a track record of doing nothing, even when funded, but we hold the most fabulous press conferences!


He had asked for the fund after the tsunami, and the 191-nation U.N. General Assembly approved it last December.
Classic Other People's Money UN Resolution.
The idea is to give the world body the ability to quickly send emergency supplies to an affected area without having to wait for international donors to send checks or make good on pledges.


Lol. Right.


The money in the fund would be continually replenished as contributions later poured in for each individual disaster.


So it would really be better if you just go ahead and open up a vein, you see...
Posted by: .com || 03/10/2006 06:23 || Comments || Link || E-Mail|| [6467 views] Top|| File under:
Polar Ice Caps Melting; Sea Levels Rising
A classic piece of BBC 'science' reporting that buries the real conclusions toward the end, in the hope most people don't read that far. This is the interesting paragraph.
"The study indicates that the contribution of the ice sheets to sea-level rise during the decade studied was much smaller than expected, just two percent of the recent increase of nearly three millimeters a year," he said.
A human hair is about a millimeter thick, so over ten years the melting ice caps have raised sea levels about half the width of a human hair.
Posted by: phil_b || 03/10/2006 00:00 || Comments || Link || E-Mail|| [6521 views] Top|| File under:
Science & Technology
Think the sun's interior is too hot?: Try 3 billion degrees
Record Set for Hottest Temperature on Earth: 3.6 Billion Degrees F in Lab

that's only 2 billion Kelvin

Scientists have produced superheated gas exceeding temperatures of 2 billion degrees Kelvin, or 3.6 billion degrees Fahrenheit. This is hotter than the interior of our Sun, which is about 15 million degrees Kelvin, and also hotter than any previous temperature ever achieved on Earth, they say. They don't know how they did it.

The feat was accomplished in the Z machine at Sandia National Laboratories. "At first, we were disbelieving," said project leader Chris Deeney. "We repeated the experiment many times to make sure we had a true result."

let the speculation begin
Posted by: mhw || 03/10/2006 12:50 || Comments || Link || E-Mail|| [6495 views] Top|| File under:
Southeast Asia
Malaysia To Test Fire Latest Anti-ship Missile
For the first time in the region, the Royal Malaysian Navy (RMN) will test fire its latest anti-ship missile --the Sea Skua --next week, but the location is still being kept secret. The Sea Skua has never been used by any ASEAN navy and it will be the first time that it will be fired from a helicopter.

According to a defence source, RMN's latest helicopter, the Super Lynx 300 has been entrusted the responsibility to launch the British-made weapon.

"The purchase of the Sea Skua had never been announced but has been in RMN's inventory since last year, and will be tested by RMN for the first time next week," the source told Bernama. According to reports in several defence journals, the purchase of the Sea Skua for RMN's Super Lynx helicopters was sealed in 2001 but details had been kept secret.

The source said that probably only one Super Lynx would be involved in the exercise but the location would be closely watched by RMN's state-of-the art warships like the KD Jebat and KD Lekiu, which are equipped with the sophisticated Seawolf missile system.

It is believed that only one of the missiles - which proved its worth during Operation Desert Storm in the Persian Gulf - will be test-fired during the exercise.
Posted by: Pappy || 03/10/2006 00:38 || Comments || Link || E-Mail|| [6474 views] Top|| File under:
Home Front: Culture Wars
Hell's Angels Suing Disney For Copyright Infringement
The Hell's Angels Motorcycle Corp. is suing a division of Walt Disney, Buena Vista Motion Pictures and a film production company for infringing on its trademark in the development and production of "Wild Hogs," a comedy about middle-aged bikers.

The motorcycle club says in the suit that it never approved Walt Disney Motion Picture Group's use of its trademark, and that the film studio has repeatedly exploited the Hell's Angels name as well as its trademark design featuring a helmeted, horned and feathered skull while publicizing the "Wild Hogs" movie.

Disney (Research) and Tollin/Robbins Productions have repeatedly referred to "Wild Hogs" as a movie about a "group of middle-aged wannabe bikers look(ing) for adventure out on the open road, where they soon encounter a chapter of the Hell's Angels," according to the suit, filed in the U.S. District Court for the Central District of California.

"We believe the suit is without merit," Disney spokesman David Caouette said.

Tim Allen, John Travolta and Martin Lawrence are slated to star in the film, which is expected to start production in late spring.
Posted by: Anonymoose || 03/10/2006 19:11 || Comments || Link || E-Mail|| [6492 views] Top|| File under:
Bin Laden niece to star in reality show
Osama bin Laden's niece, an aspiring singer who posed for a sexy photo shoot in a men's magazine last year, has signed up for a reality television show about her life and her as yet unfulfilled "quest for stardom."


Is she the next one to see George Galloway in a catsuit?

Wafah Dufour Bin Ladin, whose mother was married to the al Qaeda leader's half brother, was born in California but lived in Saudi Arabia from the age of three to 10. "I understand that when people hear my last name, they have preconceived notions, but I was born an American and I love my country," Dufour said in a statement from ReganMedia announcing the deal to develop a reality TV series.


Is all teevee "reality" teevee anymore? Why do the glimpses I see of it seem so... unreal?

Dufour has dropped the "Bin Ladin" -- a different spelling of the Arabic name from that used by Osama bin Laden -- and now goes by the name Wafah Dufour. Based in New York, Dufour has been promoting herself as a musician and last December appeared in a sultry GQ photo spread, reclining on satin sheets wrapped in feathers and posing in a bubble bath wearing nothing but a necklace. "Her story will bridge the gap that people feel exists between the cultures she has lived in," ReganMedia President Judith Regan said.


Guess it'll bridge the gap between people who like women in neckties and people who like women nekkid...

"She is also a young woman who falls in love, has her heart broken, worries about her looks, doesn't always listen to her mother, and hasn't spoken to her father in years," Regan said.


"Dad?... Dad?... Hmmm... Lemme see, here... He's got a turban, right?"

Dufour's mother Carmen bin Ladin wrote the 2004 bestseller "Inside the Kingdom: My Life in Saudi Arabia," an account of her rocky marriage to Yeslama, Osama's half-brother, who amassed a fortune in the family's construction business and started his own investment firm. Dufour, who earned a master's degree in law from Columbia University, was in Geneva with her mother at the time of the September 11, 2001, attacks. She had said in the past she has never met Osama bin Laden.


"I'm sure I'd remember it if I had..."

She cites U2, Depeche Mode, The Cure and The Cranberries among her musical influences.


I'm trying to reconcile her "master's degree in law" — from a law school? Didn't take the bar exam? Didn't pass it? — her vapid fixation on pop music.

Regan has published a string of celebrity authors including Michael Moore and porn star Jenna Jameson, and she was an executive producer on the reality show "Growing Up Gotti" about members of the family best known for its Mafia empire. The statement did not say when the show would be aired or on what channel.


"Growing up bin Ladin"?Makes me yearn for the understated good taste of the old Gong Show.
Posted by: Jinemp Shereque7033 || 03/10/2006 16:03 || Comments || Link || E-Mail|| [6491 views] Top|| File under:
SF gives the Iowa heave-ho
Surprise, surprise, surprise...


In the two years since the USS Midway found a permanent dock in San Diego Harbor, it has become a major tourist attraction. Nearly 900,000 people boarded the aircraft carrier in its first year of operation, rejuvenating shops and restaurants on the waterfront. The ship is booked years in advance for functions at up to $30,000 a pop.
Now the Navy has another ship it wants to bestow on a West Coast port: the big World War II battleship USS Iowa. But the ship has run into rough sailing and a harsh political headwind in the city the Navy thought would be an ideal home: San Francisco.
The San Francisco Board of Supervisors voted 8-3 to spurn the ship. Supervisors who oppose the offer say they don't want a ship from a military in which openly gay men and women cannot serve. They also say they don't want it because they oppose the Iraq war, which city voters condemned in a 2004 ballot question.


What is we painted it pink and made it a homeless shelter? Nah, nevermind...


"I don't think the climate has improved for tying a 10-story warship, or gun, to the waterfront," Supervisor Gerardo Sandoval says.


Ooooooooooh...icky guns!


Veterans in the former Navy town are saying enough is enough.
"It's outrageous, even for San Francisco," Ingrid Sarembe, a Vietnam War-era vet and commander of an American Legion post in the city, says of the opposition to the Iowa. "And we have some pretty outrageous things going on here."


So we've heard...


U.S. Sen. Dianne Feinstein, D-Calif., a former mayor of San Francisco, had pushed for her city to welcome the ship and to create a museum that would attract and educate tourists — but a challenger has emerged. Stockton, a farm hub in California's Central Valley, is putting together a bid to place the Iowa at its freshwater port up the San Joaquin River from San Francisco Bay.
Richard Aschieris, director of the Port of Stockton, says the port has put together a donation of facilities worth more than $33 million, including a 1,000-foot-long berth, a building for a museum and 15 acres of parking on a site where the Navy once had supply and communication centers for the Pacific Fleet.


Hey, someplace normal will take it and the money it brings in...
Posted by: tu3031 || 03/10/2006 14:04 || Comments || Link || E-Mail|| [6505 views] Top|| File under:
Home Front Economy
WalMart Threatens US Banking System!
Congressmen: Wal-Mart threatens US payment system
A group of congressmen on Friday said an industrial bank owned by Wal-Mart, the world's largest retailer, could threaten the stability of the U.S. financial system and drive community banks out of business.

In a highly critical letter to the acting chairman of the Federal Deposit Insurance Corp., obtained by Reuters, a group of more than 30 congressmen asked the bank regulator to reject Wal-Mart's application to open a bank in Utah.

"Wal-Mart's plan, to have its bank process hundreds of billions in transactions for its own stores, could threaten the stability of the nation's payments system," the lawmakers wrote. "Given Wal-Mart's massive scope and international dealings, it is not possible to rule out a financial crisis within the company that could damage the bank and severely disrupt the flow of payments throughout the financial system."

The group included Ohio Democrats Rep. Stephanie Tubbs Jones and Rep. Tim Ryan, Hawaii Democrat Rep. Neil Abercrombie and California Democrat Rep. Loretta Sanchez. A complete list of signatures was not immediately available.

Wal-Mart is trying to open an industrial bank to handle electronic payment processing. Industrial banks are state-chartered and state-regulated, and fall under the supervision of the FDIC. Commercial companies may own them because federal laws that bar non-financial companies from engaging in banking activities do not classify them as banks.


Prolly time to close 'em all down and shoot everyone in the Walton family.
Posted by: .com || 03/10/2006 11:58 || Comments || Link || E-Mail|| [6466 views] Top|| File under:
Home Front: Culture Wars
Harris Poll Shows Military Still Most-Admired U.S. Institution
WASHINGTON, March 7, 2006 – The military continues to be the most admired institution in America, according to the latest Harris Poll.

A total of 47 percent of Americans said they have a "great deal" of confidence in the military. Some 38 percent of Americans said they had "only some" confidence and 14 percent said they had "hardly any" confidence in the military.

The military was followed in the poll by small business - a new category in 2005 - with 45 percent of Americans saying they had a great deal of confidence; colleges and universities, 38 percent; the Supreme Court, 33 percent; and Medicine, 31 percent.

At the bottom of the survey, released March 2, were law firms at 10 percent, Congress at 10 percent, organized labor at 12 percent, major companies at 13 percent and the press at 14 percent.

Yea, baby!



Anchoring the middle was organized religion at 30 percent, the White House at 25 percent, public schools at 22, the courts and justice system at 21, and television news at 19.

The military has done well in the poll since the mid-1980s. The first poll, conducted in 1966, had the military at 61 percent approval rating. The next poll, conducted in 1971 showed the corrosive effect of the Vietnam War on America. Only 27 percent of Americans had confidence in the military then.

The public confidence in the military climbed after the 1970s and by 1989 the military was the most-trusted organization in the United States.

Harris Interactive, based in Rochester, N.Y., conducts the poll without sponsors. "We do this on our own," public relations coordinator Kelly Gullo said.

Gullo said Harris Interactive pollsters canvassed 1,016 U.S. adults via telephone. She said the sampling error for the survey is plus or minus 3 percent.
Posted by: Sherry || 03/10/2006 10:09 || Comments || Link || E-Mail|| [6468 views] Top|| File under:
Who's in the News
94
[untagged]
Bookmark
E-Mail Me
The Classics
The O Club
Rantburg Store
The Bloids
The Never-ending Story
Thugburg
Gulf War I
The Way We Were
Bio
Merry-Go-Blog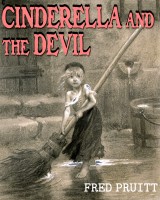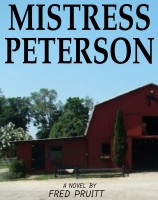 On Sale now!


A multi-volume chronology and reference guide set detailing three years of the Mexican Drug War between 2010 and 2012.

Rantburg.com and borderlandbeat.com correspondent and author Chris Covert presents his first non-fiction work detailing the drug and gang related violence in Mexico.

Chris gives us Mexican press dispatches of drug and gang war violence over three years, presented in a multi volume set intended to chronicle the death, violence and mayhem which has dominated Mexico for six years.
Click here for more information


Meet the Mods
In no particular order...


Steve White
Seafarious
Pappy
lotp
Scooter McGruder
john frum
tu3031
badanov
sherry
ryuge
GolfBravoUSMC
Bright Pebbles
trailing wife
Gloria
Fred
Besoeker
Glenmore
Frank G
3dc
Skidmark
Alaska Paul



Better than the average link...



Rantburg was assembled from recycled algorithms in the United States of America. No trees were destroyed in the production of this weblog. We did hurt some, though. Sorry.
34.229.63.215

Help keep the Burg running! Paypal: