Afghanistan
Karzai to Visit Washington in May: US
[Quqnoos] In an "extremely important trip" to US next month, President Karzai will meet his American counterpart Barack Obama

President Obama's special envoy for Afghanistan and Pakistan, Richard Holbrooke, said the US Secretary of State Hillary Clinton will attend an international conference to be held in Kabul in July.

Karzai accepted Obama's invitation to Washington, which was extended to him during the US President's last month visit to the Afghan capital, Special US Representative for Pakistan and Afghanistan Richard Holbrooke said.


Ah, but will he be allowed to join President Obama for dinner, or will he be banished to a meeting room to come up with answers to Obama's demands?

This would be Karzai's first trip, which is scheduled from May 10 to 14, to the United States in his second term and also under the Obama Administration.

Observing that the visit is going to be very intense, whole-of-government effort, Holbrooke yesterday said the Obama administration is taking this trip very seriously. "Our number-one project right now is planning for that trip."


What, the entire administration?

Kabul Conference, as a follow up to the London conference held early this year, will be held on July 20, he said.

"That will be a conference hosted by the government of Afghanistan. It will involve a domestic portion and an international portion, and the international portion Secretary Clinton plans to attend, and other internationals will be coming as well," he said.

"That is an important conference, obviously. "Details will be extrapolated from the previous two. But it will be an affirmation of international support for the government, and it is the follow-on to the London conference," Holbrooke said.
Posted by: Fred || 04/21/2010 00:00 || Comments || Link || E-Mail|| [6461 views] Top|| File under:
Africa Horn
Somali Pirates Mistake French Naval Ship for Merchant... Again
Help Wanted: Pirate General Seaman, 1st Class. Must be able to shoot RPG or AK-47 while standing in quick-moving motorboat. Intelligence not required.

During the night of 19th April 2010, 400 nautical miles from the coast of Somalia, French replenishment ship SOMME came under attack from two skiffs with six pirates on board.

FS SOMME had been engaged in a support mission for the EU NAVFOR anti piracy operation Atalanta, replenishing her supplies, when she was attacked during the night of 19th April 2010. The pirates, mistaking the SOMMEs silhouette for that of a merchant vessel, opened fire on the French ship. FS SOMME responded with warning shots, causing the two pirate skiffs to flee. During their flight the two pirate skiffs were separated.

Whilst chasing one of the skiffs, FS SOMME detected another boat which turned out to be the pirate mother ship, the vessel which controls and resupplies the pirate skiffs. The mother ship was captured less than half an hour later with two pirates on board, and her fuel and pirate paraphanalia (weapons and grappling lines) were seized. The mother ship was destroyed and sank.

FS SOMME then gave chase to the skiff which was apprehended with a further 4 pirates on board. The skiff and the six pirates to now being held on board FS SOMME.

Note: FS SOMME was also attacked by pirates on 7 October 2009. The ships company then intercepted 5 pirates and their skiff.

EU NAVFOR Somalia -- Operation ATALANTAs main tasks are to escort merchant vessels carrying humanitarian aid of the 'World Food Program (WFP) and vessels of 'African Union Mission for Somalia AMISOM, and to protect vulnerable ships in the Gulf of Aden and Indian Ocean and to deter and disrupt piracy. EUNAVFOR also monitors fishing activity off the coast of Somalia.

Posted by: tu3031 || 04/21/2010 23:50 || Comments || Link || E-Mail|| [6482 views] Top|| File under:
Arabia
US to aid Yemeni special forces against Qaeda
[Al Arabiya Latest] The Pentagon plans to boost U.S. military assistance to Yemen's special operations forces to lead an offensive targeting al-Qaeda in the Arabian Peninsula, officials said on Tuesday.

Defense Secretary Robert Gates in February authorized $150 million in security assistance for Yemen for fiscal 2010, up from $67 million last year, but the Pentagon has offered few details about the highly sensitive program.

Officials briefed on the matter said the Pentagon informed Congress that it would provide $34 million in "tactical assistance" to Yemen's special operations forces.

"Special Operations forces are uniquely qualified for counterterrorism missions," a U.S. defense official said of the funding. "The United States wants to work with partners in the region to address their terrorist threats."

In addition, $38 million will provide Yemen with a military transport aircraft, officials said. The Pentagon is drawing up detailed spending plans for the rest of the program, which is expected to focus on boosting Yemen's air transport capabilities.

U.S. military and intelligence agencies have sought to keep their expanding roles in Yemen quiet, in part to avert a public backlash against the government.

Several of Yemen's internal security and intelligence services have been named as human rights abusers by international rights groups and the U.S. State Department.

U.S. military and intelligence assistance in recent months has included satellite and surveillance imagery, as well as intercepted communications, to help Yemeni forces carry out air raids against al-Qaeda targets, officials said.

Critics say the growing U.S. military involvement risks fueling anti-American sentiment and boosting al-Qaeda's standing.

In an article for Foreign Affairs magazine released on Monday, Gates argued that operations against militant groups in Yemen "have shown how well-integrated training and assistance efforts can achieve real success."

Yemen-based al-Qaeda in the Arabian Peninsula (AQAP) claimed responsibility for a failed plot to blow up a U.S. passenger jet as it prepared to land at Detroit on Christmas Day.

AQAP has emerged as one of al-Qaeda's most active affiliates, and U.S. officials said earlier this month that the Obama administration has taken the extraordinary step of authorizing the CIA to kill or capture a leading figure linked to the group -- American-born Muslim cleric Anwar al- Awlaqi.

Al-Awlaqi is believed to have been communicating with Major Nidal Hasan who went on a shooting rampage at Fort Hood in November 2009.
Posted by: Fred || 04/21/2010 00:00 || Comments || Link || E-Mail|| [6459 views] Top|| File under: al-Qaeda in Arabia
China-Japan-Koreas
S.Korea Warns North Role in Sinking of Ship Could Harm Nuclear Talks
It's more accurately described as 'an act of war', but apparently the ROK leadership had their spines removed without our knowing about it ...

South Korea says multinational talks meant to get rid of Pyongyang's nuclear weapons programs would be unlikely to resume if evidence points to a North Korean role in the sinking of a South Korean navy ship.

Foreign Minister Yu Myung-hwan dismissed a media report Tuesday that North Korea may be preparing its third nuclear weapons test. However, he told reporters if evidence emerges linking the North to last month's sinking of a navy corvette, it would be difficult to resume six-nation nuclear talks. He says from a common sense view, it will be hard to have the six-party talks in the foreseeable future if evidence confirms North Korea's involvement in the sinking.

Forty-six South Korean sailors were killed after an explosion tore their ship in half and sank it. It was patrolling west of the Korean peninsula in one of the most dangerous sea regions of the world. North Korea rejects a United Nations-mandated maritime border in the area, and the two Koreas have clashed three times there since 1999.

Investigators say the ship was almost certainly damaged by an external explosion. However, North Korea has denied widespread speculation it attacked the vessel.

South Korea says it will go to the United Nations Security Council as part of an international response if it proves North Korea had a role in the sinking. Putting the six-nation nuclear talks on hold may be part of that strategy.

However, Yang Moo-jin, a scholar at Seoul's University of North Korean Studies, says the foreign minister's warning about the nuclear talks should be taken in context. He says what is most important is to balance the foreign minister's comments with other remarks by President Lee Myung-bak, who said that there still is no clear evidence of any North Korean involvement in the sinking.
Posted by: Steve White || 04/21/2010 00:00 || Comments || Link || E-Mail|| [6467 views] Top|| File under:
Europe
Austria wants jail for terrorist camp trainees
[Al Arabiya Latest] Austria's government approved Tuesday an anti-terrorism amendment that calls for jail terms for "preachers of hate" and people who attend a foreign terrorist training camp.

According to the new draft, which was put forward by Justice Minister Claudia Bandion-Ortner and must still be approved by parliament, a person attending a terrorist camp abroad could face up to five years in prison, while an instructor could be sentenced to up to 10 years.

The controversial amendment also targets radical preachers, calling for up to two years in jail for those found guilty of condoning or inciting terrorist acts.


The national security and counter-terrorism bureau (BVT) noted Tuesday that there was "a growing trend" of Austrians attending foreign terror camps.

The figure was "not seriously high... but one (terrorist) is enough," said BVT director Peter Gridling.

This year alone, the BVT had recorded more trips to terror camps than between 2005 and 2009, he noted.

Trainees were usually young men, mainly Muslims who had become radicalized, including immigrants but also young Austrian-born Muslims or Austrians who had converted to Islam, Gridling said.

They were recruited in small circles, for example in the backrooms of mosques where they were handpicked for training camps in conflict zones like Afghanistan, Iraq and Pakistan but also more recently in Somalia and Yemen. Many of these camps were organized by al-Qaeda, he noted.

After weapons training, strict drilling and indoctrination, many remained in the region. Whether those who returned to Austria were planning attacks was hard to tell, said Gridling.

But any trainee was "a potential risk", he said.

Under the current law, trainees or instructors at such camps are not prosecuted.

The anti-terrorism amendment was expected to come into force on Aug. 1, if approved by parliament.
Posted by: Fred || 04/21/2010 00:00 || Comments || Link || E-Mail|| [6460 views] Top|| File under:
Case dropped against Kunduz airstrike colonel
Sometimes justice prevails.

German state prosecutors on Monday said they had closed the case against Colonel Klein, the officer who ordered the controversial airstrike near Kunduz in September 2009.

According to the prosecution, neither Klein nor any of the other officers present before the attack were in a position to know that there were still civilians at the site at the time of the airstrikes. "On the contrary, after a thorough assessment of the situation, they could assume that there were only insurgents present," the Karlsruhe-based prosecution said in a statement on Monday.

Colonel Klein had, therefore, not acted in violation of either the international or German criminal code, the prosecution said. Ordering the airstrike on two fuel trucks that had been hijacked by Taliban insurgents did not qualify as an illegal method of warfare.

On September 4, 2009, Klein had requested a NATO airstrike against the two trucks fearing they would be used to attack a German troop base nearby. The attack killed up to 142 people, many of whom were civilians.


Although what kind of civilians they might be who showed up to drain fuel tankers hijacked by the Taliban has never been discussed by the professional journalists.
Posted by: trailing wife || 04/21/2010 00:00 || Comments || Link || E-Mail|| [6460 views] Top|| File under:
Iraq
Iraq Issues Arrest Warrant for Saddam's Daughter
A revised arrest warrant recently posted by Interpol may finally lead to the capture and extradition of Saddam Husseins eldest daughter, who is charged with supporting terrorist activities in Iraq.

Raghad Hussein, who lives in Amman, Jordan, under the protection of King Abdullah II, was charged in November 2006 with supporting the Iraqi insurgency. But in the murky world of Middle East politics, neither the warrant nor the charges against her created much of a stir. She was, after all, Saddam Hussein's daughter. And in the chaos that followed the coalition invasion of Iraq, no one quite believed that the justice system worked there.

But now things have changed, according to sources and media reports from Iraq.

Vanderbilt University Professor Mike Newton, who helped set up the Iraqi War Crimes Tribunal, said the revised warrant was issued by the Central Criminal Court of Iraq (CCCI) – a different court than the one that gave her father a death sentence. "Iraq law works differently than ours,' Newton explained. "It focuses on the event or crime, and lists everyone involved. Western law focuses on the person and then lists the crime.'

He said Raghads name was among a long list of suspects charged with supporting terrorism. The new charge is based on evidence directly linking the 42-year-old to terror bombings meant to disrupt last months Iraqi elections.

In a letter sent in September to Izzat Ibrahim al Douri, the man many believe leads the Sunni-based insurgency, Raghad allegedly urged him "step up attacks on government targets in Baghdad " and to disrupt the elections. Al Douri, the highest ranking member of Saddams regime to escape capture after the war, is credited with organizing the insurgency after the regime collapsed.

The allegation that Raghad was in direct communication with a key terror leader and advised him on plans not only opens her to the new charges in Iraq, but also would violate the agreement she had with Jordan to stay out of politics in return for protection.

While Raghad's involvement has long been suspected, this is the first time documentary evidence has emerged.

So far, however, Jordanian authorities have reaffirmed their support for her, telling FOX News "that they will not give her up because she is the guest of the king and she is under observation all the time, so she is not getting involved in anything.'

Since 2003 Raghad and her three sons and two daughters have lived in a plush villa near the American embassy in Amman under 24-hour protection by the kings security forces. The deal is simple: She makes no public pronouncements and does not involve herself in politics, and the king allows her to live as close to a normal life as possible. Her children attend the citys most elite private school, the Kings Academy, and she is allowed to shop and socialize — within limits.
Hmmmmmmmmmmm...maybe Raghead could be found floating face down in her opulent swimming pool someday soon?
We told her to wait two hours after she ate before swimming, your highness. I guess she didn't...ummmmmmmmmmmmmm...listen.
Intelligence officials suspect that when she fled to Jordan shortly before the ground invasion began in 2003, she carried with her more than $1 billion in cash and untold more in treasures and other loot. Efforts to recover the cash and locate secret bank accounts have largely been unsuccessful. Intelligence agencies believe at least some of the cash has gone toward terrorist acts inside Iraq.

Raghad's husband, Hussein Kamel a-Majid, was a high-profile Iraqi defector who shared weapons secrets with coalition allies and the United Nations weapons inspection team after he defected. He was convinced to return to Iraq — many suspect Raghad and Saddam's intermediaries persuaded him to come home.

He was divorced from his wife immediately upon his return to Baghdad, and he was murdered three days later.
Posted by: trailing wife || 04/21/2010 00:00 || Comments || Link || E-Mail|| [6459 views] Top|| File under:
Abu Ayyub al Masri in Iraq since 2002 for Al Qaeda
Will we hear that the rest of the Al Qaeda in Iraq leadership was killed over the next few days?




Nb: The original article has embedded links to supporting documentation which I did not reproduce here. Click on the headline to go there.

The U.S. military has confirmed that the two most senior members of al Qaeda in Iraq were killed in a joint raid conducted with Iraqi forces Sunday morning. The two terrorists killed in the raid are: Abu Ayyub al Masri (aka Abu Hamzah al-Muhajir, the military leader of al Qaeda in Iraq) and Hamid Dawud Muhammad Khalil al Zawi (aka Abu Umar al-Baghdadi, the overall leader of AQI).

But here is one fact the press is not likely to trumpet: Abu Ayyub al Masri set up shop in Saddam's Iraq roughly ten months prior to the U.S.-led invasion in 2003. His presence there was tracked by the CIA. The agency was even concerned that al Masri and his al Qaeda compatriots might be planning terrorist attacks outside of Iraq from Baghdad.

In his book, At the Center of the Storm, George Tenet details some of the evidence the CIA collected on the relationship between Saddam's Iraq and al Qaeda prior to March 2003. Tenet revealed that the agency, which was divided on the extent of the relationship, had compiled "more than enough evidence" connecting the two. In other words, contrary to what is now the conventional wisdom, there was a relationship between the Baathist regime and the jihadist terror network. The CIA just wasn't sure how close the relationship was.

In particular, the CIA tracked Abu Musab al Zarqawi, who would go on to lead al Qaeda in Iraq, as well as an al Qaeda affiliate named Ansar al Islam (AI). Tenet says that AI established training camps in northeastern Iraq and as many as 200 al Qaeda terrorists relocated to the camps, which became a "hub for al-Qa'ida operations."

Continued on Page 49
Posted by: trailing wife || 04/21/2010 00:00 || Comments || Link || E-Mail|| [6466 views] Top|| File under:
Israel-Palestine-Jordan
Israelis celebrate Jewish state's 62nd birthday
[Al Arabiya Latest] Israelis fired up barbecues in packed campgrounds and beaches across the country on Tuesday as they celebrated the 62nd anniversary of the creation of the Jewish state.

The air force and navy held displays, including a helicopter over flight of the president's residence in Jerusalem.

President Shimon Peres, Prime Minister Benjamin Netanyahu, Defense Minister Ehud Barak and chief of staff Lieutenant General Gabi Ashkenazi staged a singalong of Israeli songs at the presidential residence.

Celebrations kicked off at sundown on Monday with fireworks in honor of Israel's founding on May 14, 1948, corresponding this year to April 20, according to the Jewish calendar.

The occupied West Bank was sealed off from Israel and annexed Arab east Jerusalem for the duration of Israel's only secular public holiday.
Posted by: Fred || 04/21/2010 00:00 || Comments || Link || E-Mail|| [6459 views] Top|| File under:
Israeli FM scorns US peace efforts
[Iran Press TV Latest] Israel's Foreign Minister has claimed Jerusalem (al-Quds) as the regime's "eternal capital", ruling out any peace through negotiation over the occupied land.

"Today, I stand before you in Jerusalem (al-Quds), as Israel's foreign minister, and reaffirm late Prime Minister Begin's statement: Jerusalem is our undivided, eternal capital," said Avigdor Lieberman.

Addressing a group of foreign diplomats in al-Quds, he scorned attempts by US President Barack Obama's administration to resume peace talks between Israel and the Palestinians.

"Any attempt to force a solution on the parties without establishing a foundation of mutual trust will only deepen the conflict. Peace cannot be enforced, it must be built."

His remarks appear to contradict earlier comments by Defense Minister Ehud Barak who admitted that the occupation of the Palestinian lands could not last forever.

Barak expressed concerns about a recent row between the Tel Aviv regime and the Obama Administration, raising the prospect of reshaping Israeli regime in a way that it could resume peace talks with the Palestinians.

The hawkish Netanyahu Administration has adamantly refused to heed international calls for a complete freeze in illegal settlement activities that violate the United Nations Security Council Resolutions 446, 452 and 465.
Posted by: Fred || 04/21/2010 00:00 || Comments || Link || E-Mail|| [6459 views] Top|| File under:
Arab newspaper implies Abbas in poor health
Palestinian President Mahmoud Abbas is suffering from serious health problems, the London-based Arabic-language al-Quds al-Arabi newspaper implied Tuesday.

According to the report, Abbas visited one of the biggest private hospitals in the Jordanian capital of Amman many times in the past three month, and six times in the past few weeks.

The newspaper said Abbas was last treated in the hospital's "VIP wing" several days ago. The staff treating the Palestinian leader was asked by the hospital's management to ensure full secrecy in regards to his medical condition, the report said, adding that his medical files were being kept in a special cabinet in order to ensure that no one would be able to review it apart from those authorized to do so.

Abbas was treated in Amman about a month ago, after reportedly "slipping in his home". Apart form that incident, his medical condition is said to be intact and there have been no reports on any chronic illnesses the Palestinian leader is suffering from.


Hmmmmmmmmmm. Were him and Arafat..."close", if ya know what I mean?




Alternative hypothesis: he and Suha were 'close' ...




Someone had to keep Mrs. Arafat content, since it clearly wasn't going to be Mr. Arafat. Self-sacrifice was called for.

According to Tuesday's report, three special doctors are supervising Abbas' medical condition. Hospital workers told the newspaper that the Palestinian president told them he felt "comfortable" only among them.


Certainly he wouldn't feel comfortable and safe back home amongst the crazies.

The ward Abbas has been hospitalized in, the newspaper said, is closed off and guarded when he arrives for treatments or checkups.

The report did not provide any specific details on Abbas' medical condition or the illness he is suffering from. Private doctors interviewed by the paper estimated that he was suffering from a serious infection in some parts of his body, from high blood pressure or exhaustion, and even from heart problems.
Moshe, set the Death Ray to "infect".
As you wish, sir.
The newspaper added that only a few of Abbas' associates were aware of his real medical condition.


Better get those account numbers now, boys.
Posted by: Steve White || 04/21/2010 00:00 || Comments || Link || E-Mail|| [6463 views] Top|| File under:
Abdullah: Summertime war possible
Not only possible, but probable. Israel will get blamed, of course, but the wheels will be set in motion when the Iranians hit some critical point in their quest for nukes and Bibi decides that the Mad Mullahs™ have to be taken down. Hezbollah will retaliate as instructed by their owners, and Israel will then whack Lebanon and Syria. If Abdullah is as smart as he thinks he is he'll keep Jordan out of this.

Moderate Muslim and Arab countries face great challenges as major players in the Middle East peace process who work to prevent the next war in the region -- which could break out as soon as this summer, King Abdullah of Jordan told the Chicago Tribune editorial board in an interview conducted Thursday.

"There are countries in the Middle East that do not believe in the Arab peace proposal," he said, explaining that 57 Arab and Muslim states had "basically all agreed that they want to have full diplomatic relations with Israel, but [want] in return a two-state solution, therefore a future for the Palestinians."

Abdullah stated that at the last two Arab League summits, there were countries that spoke out against dialogue with Israel and suggested tabling the Arab peace initiative. "We managed to get an extension of the Arab peace proposal, which terminates in July," Abdullah continued. "There will be a committee meeting of Arab countries in July, and for us as moderate countries, we're going to be challenged by everybody else: 'Nothing has happened; Prime Minister Binyamin Netanyahu is not interested in peace, so why keep the Arab peace proposal on the table?'" By July, he said, something would have to change.

"What we're hoping for is active engagement by the Palestinians with the Americans, the Israelis with the Americans," he said. Through American mediation, he added, benchmarks for negotiations could be decided upon by July.

Concerning reports that US President Barack Obama had his own peace plan in the works, Abdullah said that it was up to the Israelis and the Palestinians to do more of the groundwork. "If we stay at the status quo, others in the region are not sitting idly by. So the chance of conflict is always very high. War would be disastrous for the Israelis, for the Arabs, for all of us," he said.

Abdullah warned that despite the good intentions of many, there was a "very good chance" that war could break out in the region in the coming months. "If we hit the summer and there's no active process, there's a very good chance for conflict -- and nobody wins when it comes to that," he said.

Asked about the direction in which Netanyahu is taking Israel, Abdullah replied that he'd become "extremely frustrated" with the current government's stance. "I believe Israel's future is to be integrated into the region. But if the powers that be look at Israel's future as Fortress Israel, that means bloodshed will continue for decades," he warned, referring to a state in which Israel chooses to be isolated and cut off from the rest of the region.

"In the Arab-Islamic peace proposal, it's not just opening trade offices, it's full diplomatic relations," Abdullah explained. "They're looking at Israel being integrated into the region, not just having embassies so that it looks good for the cameras, but having relations with the Arab and Islamic world. Fifty-seven nations is a third of the United Nations; that's a third of the United Nations that does not recognize Israel today," he said.

"Indirectly, what the Arabs are saying is, we will be the ones to ensure the security and the survival of Israel," he continued. "You don't need to have those walls, you don't need to be Fortress Israel because you're one of us now."

Turning to the issue of Iran's controversial nuclear program, Abdullah said that he, like other leaders in the region, would like "to see the whole region free of nuclear weapons." He said that the need for such weapons stemmed from the Israeli-Palestinian conflict. "If you solve the Israeli-Palestinian problem, nobody needs a nuclear weapon," he said. "If you solve the Israeli-Palestinian problem, why would a country such as Iran want to go to the extent of a nuclear military program when the mantra there is defending the rights of the Palestinians and Jerusalem?"

The Jordanian leader warned, however, that a nuclear Iran could set off an atomic rat race in the region. "As volatile as our region is, the last thing you want is a whole bunch of countries in my part of the world developing nuclear weapons," he said. He stressed that a preemptive strike would not stop Teheran. "If Iran is hit, Iran will retaliate and create what I consider Pandora's box," he cautioned. "Conflicts would ignite throughout our region. A military strike would be disastrous for all of us."
Posted by: Steve White || 04/21/2010 00:00 || Comments || Link || E-Mail|| [6457 views] Top|| File under:
Syria-Lebanon-Iran
Iran unveils refurbished F-14's
The Islamic Republic of Iran Air Force (IRIAF) says it currently possesses a new generation of F-14 fighter aircrafts with domestically-built radars and refurbished engines.

The Iranian fleet of Grumman F-14 Tomcat aircraft was purchased from the United States during the reign of the deposed Shah of Iran.

Since the 1979 Islamic Revolution, the US has placed an arms embargo on Iran, which includes the sale of new F-14 aircraft to the country.

Aziz Nasirzadeh, a top IRIAF official, described the current Iranian fleet of F-14 as "completely overhauled" aircraft.

He also said the aircraft have been improved so that they are now equipped with a new generation of bombers that could not be installed before.

The US announced in January 2007 that sales of spare parts for F-14s would be suspended due to concerns that they could end up in Iran.

Nasirzadeh said Iran was now capable of producing radars for the F-14s and improving the aircraft's engine without dependence on imports.

He added that Iran was now moving on the road to "independence" in producing aircraft parts as the country does not expect foreign countries to provide it with needed supplies.
Posted by: Fred || 04/21/2010 00:00 || Comments || Link || E-Mail|| [6499 views] Top|| File under: Govt of Iran
Who's in the News
44
[untagged]
1
al-Qaeda in Arabia
1
al-Qaeda in North Africa
1
Commies
1
Govt of Iran
1
Govt of Syria
1
Jemaah Islamiyah
1
Pirates
1
TTP
Bookmark
E-Mail Me
The Classics
The O Club
Rantburg Store
The Bloids
The Never-ending Story
Thugburg
Gulf War I
The Way We Were
Bio
Merry-Go-Blog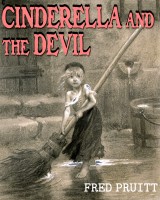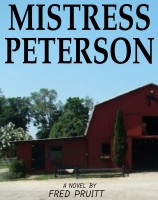 On Sale now!


A multi-volume chronology and reference guide set detailing three years of the Mexican Drug War between 2010 and 2012.

Rantburg.com and borderlandbeat.com correspondent and author Chris Covert presents his first non-fiction work detailing the drug and gang related violence in Mexico.

Chris gives us Mexican press dispatches of drug and gang war violence over three years, presented in a multi volume set intended to chronicle the death, violence and mayhem which has dominated Mexico for six years.
Click here for more information


Meet the Mods
In no particular order...


Steve White
Seafarious
Pappy
lotp
Scooter McGruder
john frum
tu3031
badanov
sherry
ryuge
GolfBravoUSMC
Bright Pebbles
trailing wife
Gloria
Fred
Besoeker
Glenmore
Frank G
3dc
Skidmark
Alaska Paul



Better than the average link...



Rantburg was assembled from recycled algorithms in the United States of America. No trees were destroyed in the production of this weblog. We did hurt some, though. Sorry.
44.200.137.63

Help keep the Burg running! Paypal: