-Lurid Crime Tales-
Domestic Dispute With 7 Chihuahuas And A Face Parrot
A 49-year-old woman was arrested as police claim she nearly struck an officer with a thrown inhaler.

Janice McCoy-Nuttle, of the 900 block of Beech Street, was laying in a bed surrounded by as many as seven Chihuahaus and 10 cages filled with birds.

Police report a white parrot was standing on her forehead at the time, biting her face, while another smaller bird was perched on her chest. She was reportedly intoxicated to the point where she could not stand up and speak to officers and was unable to remove the bird from her face.

Police were dispatched to the residence for a reported domestic disturbance between McCoy-Nuttle, her husband and some neighbors. The couple had reportedly been out celebrating the husband's homecoming after a four-month stint away from home for work.

Officers spoke with her husband, who appeared to be bleeding from the ear at the time. He gave officers several conflicting stories regarding his injury, ranging from McCoy-Nuttle pulling on his ear to injuring it while he was getting out of a vehicle.

McCoy-Nuttle became upset with her husband at some point and attempted to throw an inhaler at him, nearly striking an officer in the process, police said. She was arrested for disorderly conduct and taken to the Middletown City Jail, where police report she was increasingly uncooperative and threatened to kill herself.
Posted by: Anonymoose || 04/21/2010 00:00 || Comments || Link || E-Mail|| [336063 views] Top|| File under:
New speed cameras trap motorists from space
A new type of speed cameras which can use satellites to measure average speed over long distances are being tested in Britain.


Does not Britain have more important things to spend limited funds on at the moment? Bullets and helicopters for the MoD, for example?

The cameras, which combine number plate reading technology with a global positioning satellite receiver, are similar to those used in roadworks.

The AA said it believed the new system could cover a network of streets as opposed to a straight line, and was "probably geared up to zones in residential areas."

The Home Office is testing the cameras at two sites, one in Southwark, London, and the other A374 between Antony and Torpoint in Cornwall.

The `SpeedSpike' system, which calculates average speed between any two points in the network, has been developed by PIPS Technology Ltd, an American-owned company with a base in Hampshire.

Details of the trials are contained in a House of Commons report. The company said in its evidence that the cameras enabled "number plate capture in all weather conditions, 24 hours a day". It also referred to the system's "low cost" and ease of installation.

The system could be used for "main road enforcement for congestion reduction and speed enforcement", and could help to "eliminate rat-runs" and cut speeds outside schools, it added. It could also reduce the need for speed humps.

The development of speed cameras has raised concerns about expanding state surveillance.

The Home Office said it was unable to comment on the trials because of "commercial confidentiality".

The AA said it would watch the system "carefully" but it did not believe there was anything sinister. "It is a natural evolution of the technology that is out there," a spokesman said.
Oh heavens no. I'm sure that nobody would ever come along in the next 20 years and even think of doing something nefarious with this information.
Posted by: gorb || 04/21/2010 00:17 || Comments || Link || E-Mail|| [336067 views] Top|| File under:
Zetas In El Salvador Forming Alliance With MS-13
El Salvadoran officials are worried that a Mexican drug trafficking organization may be forming an alliance with a feared Central American gang.

Mexico's El Universal newspaper is reporting that members of the Zetas are in El Salvador where they may be working on an alliance with the Mara Salvatrucha gang.

El Salvador's President Mauricio Funes told reporters the Zetas are believed to be in his country and working on forming the alliance.

El Universal reported that the Zetas and other Mexican drug trafficking organizations are vying for control of cocaine smuggling routes through Central America.
Posted by: Anonymoose || 04/21/2010 00:00 || Comments || Link || E-Mail|| [336062 views] Top|| File under:
Caucasus/Russia/Central Asia
Ousted Kyrgyz president in Belarus
[Iran Press TV Latest] Ousted Kyrgyz president Kurmanbek Bakiyev has reportedly flown to the neighboring Belarus after spending four days in Kazakhstan, Kazakh officials say.

"Bakiyev and his family, four people in all, have been in Minsk since Monday evening, as guests," Belarusian President Alexander Lukashenko said in an address to the Belarusian parliament on Tuesday.

Bakiyev flew to Kazakhstan following his ouster from power in a popular uprising last week and his failure to draw major support in the south where he was reported to be most popular.

Kyrgyz interim leaders have said he should stand trial over the unrest, during which 85 people were killed.

The new government is working to restore calm amidst reports of sporadic unrest in the country.

A spokesman for the interim Kyrgyz government, Omurbek Tekebayev, said Belarus and Kyrgyzstan had "always been friends and we shall remain friends."

However, he said the administration would request Bakiyev's extradition to Kyrgyzstan from Belarus.
Posted by: Fred || 04/21/2010 00:00 || Comments || Link || E-Mail|| [336064 views] Top|| File under:
Home Front: Politix
CNN Survey Sez: Angry at government, voters may revolt in November
Looks like CNN couldn't hold it any longer.


The party in power often suffers in midterm elections, but a recent survey suggests that "epic" discontent has created an angry and energized electorate.

And while things might look bleak for Democrats who control Congress, some Republicans tied to the establishment might also suffer the consequences.

Continued on Page 49
Posted by: gorb || 04/21/2010 00:37 || Comments || Link || E-Mail|| [336066 views] Top|| File under:
LA cardinal: Nazism in Arizona immigration bill
Ay-Pee . . . .


If Gov. Jan Brewer signs the bill into law, police would be required to question people about their immigration status if there's reason to suspect they're in the country illegally.


And your problem is?
Posted by: gorb || 04/21/2010 00:26 || Comments || Link || E-Mail|| [336073 views] Top|| File under:
Ariz House: Check Obama's Citizenship
The Arizona House on Monday voted for a provision that would require President Barack Obama to show his birth certificate if he hopes to be on the state's ballot when he runs for reelection.


For some reason I think this legislation is already moot.


The House voted 31-22 to add the provision to a separate bill. The measure still faces a formal vote.

It would require U.S. presidential candidates who want to appear on the ballot in Arizona to submit documents proving they meet the constitutional requirements to be president.

Phoenix Democratic Rep. Kyrsten Sinema said the bill is one of several measures that are making Arizona "the laughing stock of the nation."

Mesa Republican Rep. Cecil Ash said he has no reason to doubt Obama's citizenship but supports the measure because it could help end doubt.


AoS at 0820 CT: Let me remind our dear readers and commenters about Rantburg policy on this topic: Rantburg does not and will not permit the littering of our site with the 'birther' nonsense. Barack Obama is the legally elected 44th President of the United States. Those of us who oppose him (I feel safe in saying that that's a majority around here) do so because of the flaws we see in his policies, beliefs and character.

Rantburg will not permit comments that advocate the 'birther' foolishness. Don't even try.
Posted by: gorb || 04/21/2010 00:22 || Comments || Link || E-Mail|| [336063 views] Top|| File under:
Southeast Asia
Thai Red Shirts prudently call off rally
[Iran Press TV Latest] Anti-government protesters have cancelled demonstrations in capital city Bangkok due to what they have described as heavy military presence.

On Tuesday, thousands of heavily armed Thai security forces have been deployed in Silom financial district of Bangkok to prevent Red Shirt protesters from holding rallies. The Silom District is considered home to some of Thailand's largest companies.

"We are not going to mobilize to anywhere because there are too many soldiers on the street," said Nattawut Saikua, a leader of an opposition group that calls itself United Front for Democracy Against Dictatorship (UDD).

Meanwhile, the Thai army has made explicit its determination to use live ammunition against "red-shirt" anti-government protesters under specific circumstances.

An army spokesman told a news briefing that troops were ready to use their weapons "decisively."

The Red Shirts are supporters of former Prime Minister Thaksin Shinawatra who was ousted in a bloodless military coup in 2006. They have been demanding for incumbent Prime Minister Abhisit Vejjajiva to dissolve the parliament and call new elections.

Earlier this month, at least 25 people were killed and more than 850 others wounded in clashes between police and protesters.

Several weeks ago, Premier Abhisit announced a state of emergency in Bangkok and nearby areas.
Posted by: Fred || 04/21/2010 00:00 || Comments || Link || E-Mail|| [336063 views] Top|| File under:
Ampatuan endorses candidate
[Straits Times] THE principal suspect in the Philippines' worst political massacre professed his innocence and endorsed a presidential candidate in a much-criticised press conference held in the capital's maximum-security jail.

'I know very well that I am not the perpetrator because I was in my town hall then,' Andal Ampatuan Jr., former mayor of a town in southern Maguindanao province, told a group of journalists.

Looking fresh and relaxed in a yellow shirt and arm band, Ampatuan endorsed Sen. Benigno Aquino Jr., the opposition candidate who is leading in the polls ahead of the May 10 presidential elections.

Mr Aquino shrugged off the endorsement, saying he did not ask for it. His followers suspected it may have been a plot by the rivals of Mr Aquino, who is leading in popularity surveys, to sully his name by linking it to a crime suspect.

The news conference sparked condemnation and fueled accusations that the current government of President Gloria Macapagal Arroyo is favouring the powerful Ampatuan clan, which is suspected of plotting and carrying out the Nov. 23 massacre of 57 people.

'We condemn this in the strongest terms, this is so callous,' said Harry Roque, lawyer of the slain journalists. 'This is another indication that we cannot get justice under this administration.' The massacre was unprecedented in a country known for election violence and political killings that have claimed hundreds of lives in the past decade. Among the victims were more than 30 journalists and their staff - the deadliest known attack on media workers in the world. The killings elevated the Philippines to the top of a list of the world's most dangerous places for reporters.
Posted by: Fred || 04/21/2010 00:00 || Comments || Link || E-Mail|| [336062 views] Top|| File under:
Party's over in Patpong
[Straits Times] BORED bar girls have been abandoned by customers in Bangkok's notorious red-light district, now festooned with razor wire after armed troops descended to block anti-government protests.

The usual crowds of sex tourists, curious holidaymakers and expatriate regulars have evaporated from the Patpong nightlife strip, replaced by troops patrolling its neon-lit alleys armed with assault rifles.

'I've owned this bar for five years and this is the worst business ever,' said Pungpoyn Thambun, 40, at Kiss bar where only a handful of clients were watching women writhe on stage in bikinis. 'Because of the Red Shirts, many foreigners don't come here. Business is no good,' she said under the flashing disco lights.


Me love you long time. You party?


Heavily armed Thai security forces swooped on central Bangkok on Monday, taking positions to block 'Red Shirt' protesters from bringing their month-long anti-government campaign to the capital's financial hub.

The troops spilled over into the nearby Patpong strip, which after dark is usually heaving with touts enticing passers-by into colourfully named go-go bars like Super Pussy and Bada Bing.


I wouldn't think you'd have to entice any guy into a bar called Super Pussy...


It is also home to a famous night market, well patronised by tourists including families who spend the evening browsing the stalls of knock-off handbags and pirated DVDs. But on Monday night the market was closed and about half of the bars were shuttered as the intimidating knots of soldiers, rows of military trucks and piles of riot shields repelled the usual crowds.
Posted by: Fred || 04/21/2010 00:00 || Comments || Link || E-Mail|| [336062 views] Top|| File under:
Home Front: Culture Wars
Supreme Court comes down on the side of free speech - 8-1
Part of the Supreme Court's decision in United States v. Stevens, yesterday's decision about selling dogfighting videos (note the remarkable sentence in bold):

The Government thus proposes that a claim of categorical exclusion should be considered under a simple balancing test: "Whether a given category of speech enjoys First Amendment protection depends upon a categorical balancing of the value of the speech against its societal costs.'

As a free-floating test for First Amendment coverage, that sentence is startling and dangerous. The First Amendment's guarantee of free speech does not extend only to categories of speech that survive an ad hoc balancing of relative social costs and benefits. The First Amendment itself reflects a judgment by the American people that the benefits of its restrictions on the Government outweigh the costs. Our Constitution forecloses any attempt to revise that judgment simply on the basis that some speech is not worth it. The Constitution is not a document "prescribing limits, and declaring that those limits may be passed at pleasure.'



Roberts wrote the opinion. Alito was the lone dissenter.





More in-depth discussion of the decision by an actual 1st Amendment lawyer at the link (Volokh Conspiracy).
Posted by: Barbara Skolaut || 04/21/2010 19:07 || Comments || Link || E-Mail|| [336070 views] Top|| File under:
Michael Mann Threatens Those Who Expose His Fraud With Lawsuit
Penn State University's Michael Mann, one of the central figures in the Climategate scandal, has threatened legal action against Minnesotans for Global Warming (M4GW) over the group's popular satirical YouTube video "Hide the Decline.' The No Cap-and-Trade Coalition, a group that includes M4GW, responded today at an event at the National Press Club, releasing Mann's threatening letter and an updated version of the "Hide the Decline' video.

"We understand why Michael Mann is eager to silence public discussion of the hockey stick scandal,' said Jeff Davis of No Cap-and-Trade, "but truth is an absolute defense.'

The original "Hide the Decline' video, which had more than 500,000 viewers, was removed today from YouTube by M4GW's Elmer Beauregard. It received national attention when Rush Limbaugh played it on his radio show and was later featured on CBS Evening News in the wake of the Climategate email scandal. "Hide the Decline' parodied Mann, the Penn State professor who is largely responsible for the creation of the now debunked "hockey stick' graph, which purported to show a dramatic spike in average global temperature during the 20th century after 900 years of relatively constant temperature.

The video spotlighted a phrase from one of the central "Climategate' e-mails in which the University of East Anglia's Phil Jones explains how he used Mann's "Nature trick' to "hide the decline' of key temperature data. The hockey stick graph relied on "hiding this decline.'

When asked why he removed the video, Beauregard said "Right now, the last thing I need is a lawsuit. I can barely afford my electric bill.' Beauregard recently converted M4GW's world headquarters (a recreational vehicle parked in Northern Minnesota) from propane to wood heat. "Mann should be glad to know that we don't burn fossil fuels anymore — just trees,' said Beauregard.

Minnesotans for Global Warming did comply with Mann's cease and desist demand, taking the "Hide the Decline' video down from their YouTube account and webpage. The No Cap and Trade Coalition unveiled a new video they're calling "Hide the Decline 2,' however. It was screened at a press conference on April 20th and is available on YouTube and NoCapAndTrade.com.

"If Doctor Mann decides to sue,' said Davis, "we would welcome the opportunity to do legal discovery. I believe he's hiding more than just 'the decline.''
Posted by: Anonymoose || 04/21/2010 00:00 || Comments || Link || E-Mail|| [336062 views] Top|| File under:
Who's in the News
44
[untagged]
1
al-Qaeda in Arabia
1
al-Qaeda in North Africa
1
Commies
1
Govt of Iran
1
Govt of Syria
1
Jemaah Islamiyah
1
Pirates
1
TTP
Bookmark
E-Mail Me
The Classics
The O Club
Rantburg Store
The Bloids
The Never-ending Story
Thugburg
Gulf War I
The Way We Were
Bio
Merry-Go-Blog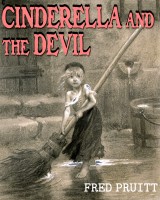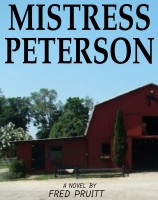 On Sale now!


A multi-volume chronology and reference guide set detailing three years of the Mexican Drug War between 2010 and 2012.

Rantburg.com and borderlandbeat.com correspondent and author Chris Covert presents his first non-fiction work detailing the drug and gang related violence in Mexico.

Chris gives us Mexican press dispatches of drug and gang war violence over three years, presented in a multi volume set intended to chronicle the death, violence and mayhem which has dominated Mexico for six years.
Click here for more information


Meet the Mods
In no particular order...


Steve White
Seafarious
tu3031
badanov
sherry
ryuge
GolfBravoUSMC
Bright Pebbles
trailing wife
Gloria
Fred
Besoeker
Glenmore
Frank G
3dc
Skidmark



Better than the average link...



Rantburg was assembled from recycled algorithms in the United States of America. No trees were destroyed in the production of this weblog. We did hurt some, though. Sorry.
3.235.188.113

Help keep the Burg running! Paypal: