Britain
Britain preventing Mossad diplomat replacement
Britain is preventing Israel from replacing a diplomat it expelled in March after the Jewish state refused to guarantee that British passports would never again be used by Mossad assassins.

The diplomat was expelled after the assassination of a Palestinian militant in Dubai nearly four months ago. The suspected assassins, pictured, used forged UK passports

The development appears to have dashed Israel's hopes of a quick resolution to a damaging diplomatic row triggered by the assassination of a Palestinian militant in Dubai nearly four months ago.

Britain ejected the diplomat, believed to be Mossad's London station chief, after accusing the spy agency of cloning the identities of 12 Britons living in Israel during its mission to kill Mahmoud al-Mabhouh, a Hamas commander, in his hotel room.

Shortly after the expulsion, Israeli officials claimed to have received private assurances from Britain that they would swiftly be able to replace the ejected diplomat, putting an end to the spat.

But according to a Foreign Office statement released yesterday, Avigdor Lieberman, Israel's foreign minister, has ignored British demands for a formal assurance that UK passports would not be cloned again.

Israel is understood to have refused the condition according to the Israeli newspaper Yediot Ahronot because of its long-standing policy of neither confirming nor denying assassinations linked to Mossad.

The Jewish state has, however, made exceptions in the past most notably by apologising to New Zealand after two suspect Mossad agents were convicted of passport fraud in Auckland in 2004.
Posted by: lotp || 05/05/2010 00:00 || Comments || Link || E-Mail|| [10794 views] Top|| File under:
China-Japan-Koreas
Kim Jong-il Still Paralyzed After Stroke
North Korean leader Kim Jong-il is seen still dragging his left leg in footage from Japan's TBS TV on Monday, an apparent result of a stroke in 2008. He was seen dragging his left leg on his way through the lobby toward the front door of the Furama Hotel in Dalian, China.

His left hand also seemed nearly immobile and his entire body supported by his right leg.

Kim reportedly had a stroke in August 2008. He appeared on the leadership platform during a session of the Supreme People's Assembly in April last year with a pronounced limp.

"It seems that he's suffering the physiological sequelae of cerebral hemorrhage or cerebral infarction in the right brain. This is why he can't move his left arm and left leg freely," a doctor said. "The fact that he can't use his left arm and left leg freely even though a year and a half have passed since he had the stroke suggests that the sequelae have reached a level where it's difficult to recover."

Meanwhile, photos show that Kim has also lost a lot of hair. Experts speculate that may be age-related or point to kidney trouble as some dialysis patients lose much of their hair.
Posted by: Steve White || 05/05/2010 00:00 || Comments || Link || E-Mail|| [10793 views] Top|| File under:
Europe
Spain takes in second Gitmo inmate
[Iran Press TV Latest] A second Guantanamo prisoner has been handed over to the Spanish authorities, brining the total number accepted by the European nation to two.

The unidentified Gitmo prisoner of Yemeni nationality, who faces no terrorism charges in the US, Europe or his own country, arrived in Spain on Tuesday, the Spanish interior ministry said in a statement.

The Yemeni national can stay, live and work freely in Spain but he is not allowed to leave the European country, AFP reported.

The Spanish government has agreed to accept five former Guantanamo detainees to help President Barack Obama to live up to his promise and close the notorious detention facility on the Guantanamo Bay, Cuba.

The first former prisoner, a Palestinian, arrived in Spain in February. Washington has called on third countries to take in former detainees.

The United States says if they are sent back to their countries of origin they may face persecution.

After taking office in January 2009, Obama pledged to shutter the symbol of American war on al-Qaeda and terrorism within a year. He has failed to deliver on his promise as the detention center still holds around 200 inmates.

Posted by: Fred || 05/05/2010 00:00 || Comments || Link || E-Mail|| [10793 views] Top|| File under: al-Qaeda
Home Front: WoT
Obama administration says Emirates Airlines Dropped the Ball; 9/11
This kind of spinning suggests that the administration knows they blew it ...

Senior administration officials say that Faisal Shahzad was put on the no fly list on Monday at 12:30 pm ET. So how was he able to board the Emirates Airlines flight to Dubai?

"It takes a few hours for the airlines system to catch up," a senior administration official tells ABC news.

Another senior administration official adds that Emirates refreshes their system to update with US intelligence information periodically -- but not frequently.

In any case, the first official says that airlines were "within minutes" of Shahzad being put on the no-fly list told to "look at a web-board" and manually check its passenger manifest against the news on the web board.

"That appears to not have happened" the official says. "For whatever reason there was a breakdown at the Emirates level."

Emirates Airlines provided its locked-in passenger manifest to the Customs and Border Protection agency. The plane at that point can leave. But a CBP official caught Shahzad's name on the manifest and the plane never left the gate.

"That redundancy is built in," the official says. "It's not luck it's design. It was good work by CBP."

Former 9/11 Commission vice chair and Democratic congressman Lee Hamilton seems less impressed. Hamilton reminds ABC News that "the 9/11 commission recommended that you had to have biometric evidence, documentarian evidence of people coming in and exiting" the country. "We've done a pretty good job on the first part of it people entering the country. But with regard to those exiting the country we simply have not been able to set up a system to deal with that and it showed in this case."

Hamilton says "we need to have in this country a system of checking people leaving the country so that we can protect against the very sort of thing that happened here -- or at least almost happened here."
Posted by: tipper || 05/05/2010 13:19 || Comments || Link || E-Mail|| [10797 views] Top|| File under:
Did The Plane Leave The Gate?
There has been some confusion over the actual arrest of Faisal Shahzad last night at JFK and whether the plane left the gate as well as how he was allowed on the plane in the first place.

This is how a law enforcement official explained it to NBC News in the last hour:



"[Napolitano] was just attempting to put lipstick on a pig"

Nameless government 'official'

Shahzad boarded the plane and the door was closed, but the plane never left the gate, it never moved. U.S. Customs and Border Protection officials opened the door back up and boarded the plane, removing Shahzad.

The plane was then cleared to leave the gate and did so. Moments later, officials thought better of it and decided they needed to rescreen passengers and cargo and brought the plane back.

In other words, the plane never actually left the gate with Shahzad on it.


But it left the gate, after his arrest, before it was thoroughly searched. Brilliant, folks, simply brilliant. Shahzad couldn't possibly have left anything on the plane, nope, not a chance.

As for the no-fly list issue, this same law enforcement official says Shahzad "was added to the no-fly list as a result of late-breaking developments in the investigation. The Transportation Safety Administration sent notifications to airlines; however his information had not yet been populated in the airline's system to the point of triggering an automated alert.

CBP officers discovered the suspect's intentions to leave the U.S. based on a lookout created by CBP earlier in the day and acted on that information to apprehend him."

NBC's Jim Miklaszewski reports that a senior U.S. official familiar with events surrounding the capture of Shahzad says if the security system had worked properly, "He should have never been able to get on that airplane."


And if things acted at the speed of thought, my house would be spotless and I'd serve a gourmet dinner to my family every night. It was the middle of the night, for goodness sake!

According to the official, Shahzad's name was put onto the U.S. "no-fly list" about 11 a.m. Monday, some 12 hours before he was taken into custody aboard that United Arab Emirates flight that pulled away from the gate at JFK, bound for Dubai. As required, once the plane was locked up and started to pull away from the gate, the airline submitted the final manifest to customs. According to one official, "We're extremely fortunate that alert agents caught the name, and ordered the plane to return to the gate."

But the official says Shahzad's name should have set off alarms throughout the ticketing and boarding process before he ever buckled his seat belt. The system should have first been triggered when he purchased the ticket. If he purchased the ticket before his name was placed on the "no-fly list," then the airline and authorities should have been alerted when he got his boarding pass, either from an agent or one of the self-service kiosks. That's especially true on an international flight, because his passport would have been electronically scanned before he was issued a boarding pass. Even at the boarding gate, there are systems that alert TSA and customs officials to someone on the "no-fly list" attempting to board a flight.


Didn't he buy a one-way ticket and pay cash? That's usually a tip-off... although to be fair, we're generally more concerned about those arriving to do mayhem here than those who are leaving to commit it elsewhere. Perhaps Pakistan ought to start looking closely at those who arrive from the U.S. and Europe, because those boys are starting to cause Pakistan a bit of trouble.

Although Homeland Security Secretary Napolitano said even if the plane would have taken off, U.S. officials had the authority to turn the plane around, one official pointed out that since the suspect had allegedly attempted to set off a bomb in Times Square, there's no predicting what may have happened on board the plane in flight.

"She was just attempting to put lipstick on a pig," the official said. "If that plane would have gotten into the air, heads would have rolled. We need to do a better job."
Posted by: Steve White || 05/05/2010 00:00 || Comments || Link || E-Mail|| [10793 views] Top|| File under:
Why Wasn't Shahzad Stopped On His Way Out of U.S.?
No sources, so pro'ly an ex-government type with an axe to grind ...

Homeland Security Secretary Janet Napolitano told reporters today that the government became aware of Shahzad's whereabouts after the plane manifest was completed. His name was matched with that on the no-fly list and the plane was detained before it was able to take off.

But why was he able to board that airplane to Dubai last night? Why, some are asking, wasn't Shahzad stopped by customs and immigration?

The answer is: The U.S. doesn't check anyone's documents as they exit the U.S. -- only as they enter.

A former Bush administration official tells ABC news that after 9/11, the counterterrorism community proposed a new requirement for all those leaving the U.S. to present their papers and documentation, "but the airlines went ballistic."


That was then. This is now. Our little troublemakers have been heading abroad for years -- to Afghanistan, to Pakistan for training and jihad, to Somalia... it's time we were more considerate of our friends and neighbors around the world, as we demand they be of us.

The former Bush administration official recalls airline executives and their representatives complaining that this added layer would "cause delay and would be expensive."

And ultimately that argument won the day.

Since leaving office, the official has noticed that many other Western nations require such a step. "Everybody else does it on way out," the official says.

Should the U.S. set up such a process? "We should probably build a system where when you leave country you interact with the customs and border system," the former official tells ABC News.
Posted by: Steve White || 05/05/2010 00:00 || Comments || Link || E-Mail|| [10793 views] Top|| File under:
India-Pakistan
Use of narco analysis unconstitutional: Indian Supreme Court
New Delhi: In a major blow to the investigating agencies, the Supreme Court on Wednesday held as unconstitutional and violation of 'right to privacy' the use of narco analysis, brain-mapping and polygraph tests on the accused, suspects and witnesses without their consent in the investigation of a criminal case.

A three-Judge Bench of Chief Justice K.G. Balakrishnan and Justices R.V. Raveendran and J.M. Panchal, in a 251-page judgment, said: "We hold that no individual should be forcibly subjected to any of the techniques in question, whether in the context of investigation in criminal cases or otherwise. Doing so would amount to an unwarranted intrusion into personal liberty.'

The Bench held: "The compulsory administration of the impugned techniques violates the right against self-incrimination. The test results cannot be admitted in evidence if they have been obtained through the use of compulsion. Article 20 (3) of the Constitution (No person accused of any offence shall be compelled to be a witness against himself) protects an individual's choice between speaking and remaining silent, irrespective of whether the subsequent testimony proves to be inculpatory or exculpatory.'

The Bench said: "Article 20 (3) aims to prevent the forcible conveyance of personal knowledge that is relevant to the facts in issue. The results obtained from each of the impugned tests bear a testimonial character and they cannot be categorised as material evidence.'

Narco analysis technique involves the intravenous administration of sodium pentothal, a drug which lowers inhibitions on part of the subject and induces the person to talk freely. The other two techniques measure changes in aspects such as respiration, blood pressure, blood flow, pulse and galvanic skin resistance. The truthfulness or falsity on part of the subject is assessed by relying on the records of the physiological responses.

The Bench, in a batch of appeals and petitions, examined the legality in the administration of these scientific techniques.

Writing the judgment, the CJI said: "It is our considered opinion that subjecting a person to the impugned techniques in an involuntary manner violates the prescribed boundaries of privacy.'

Forcible interference with a person's mental processes is not provided for under any statute and it most certainly comes into conflict with the right against self-incrimination.

The results obtained through the involuntary administration of either of these tests come within the scope of 'testimonial compulsion,' thereby attracting the protective shield of Article 20 (3).

The Bench held that if these techniques were used compulsorily if would violate Article 20 (3).

The Bench made it clear that even when the subject had given consent to undergo any of these tests, the test results by themselves could not be admitted as evidence because "the subject does not exercise conscious control over the responses during the administration of the test. However, any information or material that is subsequently discovered with the help of voluntary administered test results can be admitted, in accordance with Section 27 of the Evidence Act.'
Posted by: john frum || 05/05/2010 17:06 || Comments || Link || E-Mail|| [10793 views] Top|| File under:
Ex-MI chief Nadeem Ijaz whitewashed
A three-member committee formed by the prime minister to investigate the hosing down of the site where former prime minister Benazir Bhutto was assassinated has completed its report, providing a clean chit to the former director general of Military Intelligence (MI), Maj-Gen Nadeem Ijaz, knowledgeable sources told Dawn on Monday.

They said the committee had not fixed criminal liability on any of the accused senior police officials, including former city police officer (CPO) of Rawalpindi, Saud Aziz, but mentioned that the crime site was washed on the orders of police officials.

The fact-finding committee, headed by Cabinet Secretary Chaudhry Abdul Rauf, presented its report to Prime Minister Yousuf Raza Gilani who had sought it in seven working days.

"Rauf Sahib called on the prime minister at the PM House at night," a source close to Mr Rauf told Dawn on Monday.

Findings of the report said that on the basis of given statements and evidences, the committee had reached to a conclusion that police washed the crime scene outside Liaquat Bagh in Rawalpindi without any pressure or any order from higher authorities.

It said police ordered the hosing down of the site in order to avoid a law and order situation because workers of Pakistan People's Party were in an agitated state.

Benazir Bhutto was assassinated in a gun-and-bomb attack on Dec 27, 2007, after a public rally in Liaquat Bagh. The fact-finding committee was formed in the light of the UN Commission report which questioned why the crime site was washed within one-and-a-half hours of the assassination.

The UN commission inquiry had also suggested that the investigation had been severely hampered by intelligence agencies and government officials, which impeded an unfettered search for the truth. It hinted that the crime scene was washed on the instruction of some intelligence officials and the orders were obeyed by top officials of Rawalpindi police.

The committee recorded statements of 40 people, including former MI chief, officials of police, Federal Investigation Agency (FIA), Rescue 15 emergency service.

The committee saw about 150 evidences, including 39 forensic evidences, and looked into the documentary record of wireless communication of police and mobile record of the accused.

The sources said the former MI chief had already rejected the impression that he had ordered the hosing down of the site. Gen Ijaz told the committee members that he and his men had nothing to do with the washing of the site.

The former CPO presented the details of evidences and other material police had collected in addition to taking extensive photographs of the crime scene. Mr Aziz negated the UN report, saying it was not based on facts because the crime scene was washed after collecting all necessary evidences. He was of the view that in many such incidents, crime scenes were washed even within half an hour after the crime.

He termed the UN report a flawed one, saying a lot credible details he had provided to the commission had not been incorporated in the report.

He apprised the committee that the evidence collected from the site was sufficient and provided lead to the joint investigation team to lay hand on real culprits, but no significant progress had been seen so far.

SP Khurram Shahzad endorsed the statement of Saud Aziz, saying the site was washed after the evidence had been collected.

Security experts are of the view that instead of forming committees on specific issues, the government should order a judicial inquiry so that all aspects of assassination and findings of the UN commission report could be addressed.
Posted by: Fred || 05/05/2010 00:00 || Comments || Link || E-Mail|| [10794 views] Top|| File under: Govt of Pakistan
Madhuri Gupta picked up packet for Pakistani handler in Jammu report
[The News (Pak) Top Stories] Madhuri Gupta, the Indian diplomat arrested on charges of spying for Pakistan's ISI, had picked up a packet for her Pakistani handler during her visit to Jammu on March 30, intelligence sources said on Sunday.

Gupta, who was sent to 14-day judicial remand by a Delhi court on Saturday, had picked up the packet in Raghunath Bazaar area of Jammu city, the sources said. However, who handed over the packet to her could not be ascertained, the sources added.

Gupta, a second secretary at the Indian High Commission in Islamabad, had hired a local driver while doing shopping in Jammu city. She had travelled across the border in her official car with the diplomatic number plate of the Indian High Commission to the home of a doctor couple in Sunderbani, 120km north of Jammu.

However, when she visited Jammu she hired a different driver, the intelligence sources said. Des Raj, a driver from Sunderbani, was hired by Gupta to drive her car from Sunderbani to Jammu and back on March 30. She did some shopping in the well-known Raghunath Bazaar area of Jammu, where she is alleged to have picked up a packet for her Pakistani handler.

The car was parked in the parking lot of Shri Maharja Gulab Singh (SMGS) Hospital. The driver was there all along till Gupta returned from shopping, which was almost 90 minutes, the sources said.

From there, she asked the driver to take her to a popular sweet shop in Gandhi Nagar area, before returning to Sunderbani. The driver had been hired for Gupta by Kham Raj Sharma, with whom she had stayed.
Posted by: Fred || 05/05/2010 00:00 || Comments || Link || E-Mail|| [10793 views] Top|| File under: Govt of Pakistan
Hakimullah behind New York bomb plot: Reports
[Dawn] Reports suggest that the leader of the Tehreek-e-Taliban Pakistan, Hakimullah Mehsud has a hand behind the failed Times Square bomb plot in New York of arrested Faisal Shehzad.

This has been revealed by a letter which Hakimullah wrote to the sister of Dr Afia Siddiqui, Dr. Fouzia nearly two months back.

According to a copy of the letter received exclusively by DawnNews, Hakimullah Mehsud threatened a memorable response against the United States.

The summary of the letter states that Hakimullah Mehsud declared the sister of incarcerated Dr. Afia Siddiqui, Dr Fouzia as her own sister and assured her of every cooperation.

Threatening the US, he announced his intention to teach the United States a lesson. Hakimullah also purportedly said in the letter that the leaders of Pakistan would also face a fitting response.
Posted by: Fred || 05/05/2010 00:00 || Comments || Link || E-Mail|| [10793 views] Top|| File under: al-Qaeda in Pakistan
Benazir's killers will not escape, Gilani tells NA
[Dawn] Prime Minister Yousuf Raza Gilani said on Monday that Benazir Bhutto's killers would not be allowed to escape justice, after an opposition walkout soured the opening of the newly empowered National Assembly's pre-budget session.
The premier also told the house he would announce on Tuesday a multi-party parliamentary commission to oversee the implementation of the landmark 18th Amendment, whose unanimous passage by both houses of parliament last month restored a genuine parliamentary democracy in the country.

Opposition leader Chaudhry Nisar Ali Khan found fault with almost everything the government was doing -- such as celebrating the passage of the Constitution (Eighteenth Amendment) Bill, its moves after the release of a UN inquiry report about Ms Bhutto's Dec 27, 2007 assassination, its handling of power shortages and oil and gas pricing, a new labour policy announced on Saturday, a proposed new accountability law and recent talks with India -- in a tirade that apparently angered the prime minister.

"We seriously differ with this style of governance," the opposition leader said before leading the walkout mainly by his PML-N party, which was joined by most members of the rival PML-Q, just before the prime minister rose to reply to him.

Some opposition members later returned to the house, including PML-N chief whip Sheikh Aftab Ahmed, to hear Mr Gilani, but Chaudhry Nisar did not, prompting the prime minister's adviser on political affairs Nawabzada Ghazanfar Gul to accuse him later of violating "democratic etiquette and traditions" by failing to face a reply to his charges.

"Whoever is responsible for this will not be able to escape," the prime minister said about the government's own inquiries following the UN report and added: "Her blood will not be allowed to go waste."

Mr Gilani cited the parliamentary unanimity in passing the 18th Amendment, a national consensus in the war against terrorism, and a 'right direction' given to the economy among major internal achievements of the two years of his government and said his recent participation in a US-hosted nuclear security summit had earned legitimacy for Pakistan's nuclear programme and his meeting with Indian Prime Minister Manmohan Singh in Bhutan last week had paved the way for resuming suspended peace talks with India.

He ridiculed the 'negative thinking' of those questioning the benefit of the 18th Amendment to the common people and remarked: "Then some can also say 'what is the use of this parliament'."

He assured the house to get the historic amendments implemented and said: "I will announce the implementation commission tomorrow."

Parliamentary sources said the commission would comprise nine members to be headed by PPP's Senator Raza Rabbani.
Posted by: Fred || 05/05/2010 00:00 || Comments || Link || E-Mail|| [10796 views] Top|| File under: Govt of Pakistan
International-UN-NGOs
'Goldstone sent 28 SA blacks to death'
Jurist Richard Goldstone was responsible for sending at least 28 black South Africans to death when they appeared before him during the apartheid regime, Yediot Aharonot reported Wednesday.

According to the report, Goldstone, who headed the UN committee which investigated alleged war crimes perpetrated by the IDF during Operation Cast Lead in Gaza, handed down the sentences while serving as a judge in the South African Court of Appeals.

Goldstone presided during the 1980s and 1990s, and wrote in one of his rulings that the gallows are the only deterrent for killers.
Continued on Page 49
Posted by: g(r)omgoru || 05/05/2010 14:04 || Comments || Link || E-Mail|| [10793 views] Top|| File under:
Iraq
The Baathists Made Mistakes: We Were Unable to Oppose Saddam- Senior Baathist
[Asharq al-Aswat] In what represents the first time that an Iraqi Baathist party leader has acknowledged that the party made mistakes during their 35 year rule in Iraq, senior member of the Baathist Regional Command Mazhar Muani Awad told Asharq Al-Awsat "Yes, there were mistakes, but there is no political organization or system of government that does not make mistakes, and we should not hold the principles of the [Baathist] party responsible for this. Everybody knows that the party surrenders its leadership to Saddam Hussein; there was no individual capable of opposing him." He added that "the [Baathist] party does not consider any figure to be sacred, and we do not support the sanctification of figures or leaders."

Speaking to Asharq Al-Awsat from Damascus yesterday, Awad said that "it is a duty to apologize to the Iraqi people, and we acknowledge our mistakes, however the mistakes made under nearly 35 years of Baathist party rule are not equivalent to the mistakes made in one week by the current government."


Ignoring the people shredders, the rape rooms, the children's prison...

This represents the first time that a Baathist leader has openly and directly issued an apology to the people of Iraq.

However Awad also stressed that "it is up to the Iraqi people to remember the great achievements made by the [Baathist] party in Iraq, including the fight against illiteracy, free compulsory education, the proliferation of universities, and the presence of higher education and health care...as well as all the achievements made in all aspects of life, this is in addition to the fact that the Baathist party respected all faiths and races. We do not consider that someone is Sunni or Shiite, or Muslim or Christian, or that there is any difference between Arabs, Kurds, or Turkmen."


Oh. My. God. They're trying to become Progressives!

Mazhar Muani Awad also informed Asharq Al-Awsat that "we are determined to return to Iraq and participate in the political process if true democracy is implemented, and in light of a united and unified Iraq, rather than what is happening today in the country under the guise of transparency and democracy, with all political parties dragging issues in opposing directions."


He completely misses the whole point of democracy, doesn't he? If he hadn't been an active member in a viciously totalitarian, expansionist regime that ruled Iraq for going on two generations, he'd be kind of cute.

Awad, who is a member of the Baathist Regional Command and belongs to the Mohamed Younis al-Ahmed wing of the party, denied that a Baathist Summit had taken place in Damascus on Sunday. Awad told Asharq Al-Awsat that "this was just a conference or a celebration to mark the anniversary of the foundation of the [Baathist] party which took place on 7 April [1947] but we delayed this until we obtained the approval of the Syrian government."

He added that "the conference was called by the National Progressive Front, which in addition to the Baathist party also contains the [Syrian] Communist Party, and Iraqi nationalist figures also attended, as did minor members of the Izzat al-Douri wing of the Baathist party, and representatives of the Popular Front for the Liberation of Palestine."


The PFLP? It's like a high school reunion over there!

Awad also told Asharq Al-Awsat that "this conference was held at a private rented banquet hall and we invited...the senior members of the al-Douri faction of the Baathist party, however no senior member attended, neither did the leader [of the other faction] Mohamed Younis al-Ahmed, however I did attend."


"And I am soooo never going to speak to them again, the little witches!"

He added that "we continually call on all our Iraqi Baathist comrades to unite in a single unified party, and this is an urgent public demand, for we consider the party to be unified and that there is no division."

He said "Izzat al-Douri is the one who announced the division when we met three years ago during a conference for the Regional Command. We elected the leadership of the [Baathist] party following the absence of the leadership after the execution of President Saddam Hussein and the arrest of a number of leaders, however al-Douri objected to this and he said that he considers himself to be the legitimate heir to the party leadership. 150 Baathist party members defected from us saying that there is a split [within the party] and we elected al-Ahmed to the leadership of the Baathist party." Awad added "our leadership has called for the party's rules to be applied and for partisan elections to take place to choose a united leadership."

Awad refused to confirm or deny whether al-Douri is alive, saying "we have not met with him, and I cannot confirm or deny his presence because we do not possess any information about this." However he did add that "the rumors are that the party's funds are with al-Douri's three sons who are residing in Yemen."
As for the efforts undertaken to unify the party, Awad said "we have made issued four calls to the al-Douri wing [for unification] and there has not been any answer; there are destructive elements trying to increase the gap between us."

For his part, Ghazwan Qubaissi, the deputy leader of the Mohamed Younis al-Ahmed Baathist faction reportedly said "we have launched negotiations to reunite the party." He said "there is no difference between Baath party members here [in Damascus] and those there [in Iraq]...all are contributed to the liberation of the country."
Posted by: lotp || 05/05/2010 00:00 || Comments || Link || E-Mail|| [10793 views] Top|| File under: Iraqi Baath Party
Two major Iraq Shiite blocs agree on alliance
[Al Arabiya Latest] Iraqi Prime Minister Nouri al-Maliki's bloc allied with its main Shiite rival on Tuesday, leaving the newly formed alliance just four seats short of a parliamentary majority, a statement said.

"An agreement was reached to form a parliamentary bloc through the union of the two blocs, the State of Law Alliance and the Iraqi National Alliance," said the statement, read by Abdul Razzaq al-Kadhami, an advisor to INA member and ex-premier Ibrahim Jaafari.

"We have agreed to announce the forming of a parliamentary bloc through coalition between (State of Law and INA)," al-Kadhami said at a news conference in Baghdad.

According to full preliminary results from Iraq's March 7 election, Maliki's State of Law Alliance won 89 seats in the 325-member Council of Representatives and the INA, a coalition led by Shiite religious groups, won 70 seats.

While the resulting combination of 159 seats is just short of the required majority, the Kurdish Alliance of the autonomous Kurdish region's two long-dominant blocs holds 43 seats and has previously said it would join the new grouping if the two main blocs allied.

The Iraqiya list of ex-premier Iyad Allawi took the most seats in the election with 91 but looks set to be squeezed out.

Those figures are in flux, however, as electoral authorities are carrying out a recount of votes in the key Baghdad constituency, which accounts for 70 seats.
Posted by: Fred || 05/05/2010 00:00 || Comments || Link || E-Mail|| [10793 views] Top|| File under:
Israel-Palestine-Jordan
Bahar: Shalit law will lead to more kidnappings
[Ma'an] Ahmad Bahar, first deputy of the Palestinian Legislative Council, said Tuesday that a proposed law prohibiting Hamas affiliates in Israeli custody from receiving family visits will lead to further attempts to kidnap Israeli soldiers.

Responding to Israeli media reports that the law, termed the Shalit Law after captured Israeli soldier Gilad Shalit, will soon pass before the Israeli parliament's plenum for discussion, Bahar said the move would reinforce legitimate Palestinian demands and further kidnappings.

A statement released by the PLC official said "the prisoners' cause is in the hands of every Palestinian, Arab and Muslim, and will be alive in the hearts and minds of all."

Bahar said Palestinian detainees endure harsh conditions in Israeli custody, with punitive measures often enforced against prisoners by the Israeli Prison Service, calling on human rights organizations to bring an end to "Israeli aggression against prisoners."
Posted by: Fred || 05/05/2010 00:00 || Comments || Link || E-Mail|| [10793 views] Top|| File under:
West Bank blaze damages mosque
A mosque near the Palestinian West Bank city of Nablus has been damaged by fire, officials say. Ineffectual Palestinian president Mahmoud Abbas says the fire was caused by Jewish settlers, and that it could jeopardise Israeli-Palestinian peace talks.

Israeli media reports reports said an electrical short circuit may have started the blaze.
But Israeli security officers investigating the fire have not yet determined its cause, police say.

The mosque was gutted by the fire, which also destroyed holy books.

Lubban al-Sharqiya, the village where the mosque lies, is close to three Jewish settlements, AFP reports.

"This criminal attack threatens efforts to revive the peace process," said Mr Abbas in a statement. He pointed the finger of blame at Israel, adding that "the Israeli army protects the settlers".

Israeli Trade Minister Binyamin Ben-Eliezer said the fire was probably caused by arson.

"I have no shadow of doubt their aim was to ignite fire in the region and this is lamentable," he was quoted as saying by Israel's army radio.

Hamas, which is opposed to peace talks with Israel, said the mosque attack is "the first fruit of the pointless negotiations," Reuters reports.

Israel warned Palestinians in the West Bank that there was a risk of local settlers attacking homes in the area after the Israeli army demolished houses in a settlement near Nablus, Palestinian officials say.

"We had an official warning yesterday that settlers may try to attack Palestinian homes because of the demolition of houses built without a permit", Nablus governor Jibril al-Bakri was quoted as saying by AFP.
Posted by: lotp || 05/05/2010 00:00 || Comments || Link || E-Mail|| [10793 views] Top|| File under:
Syria-Lebanon-Iran
Osama bin Laden is in Washington, says Ahmadinejad
Iran's President Mahmoud Ahmadinejad on Wednesday denied recent press reports that Osama bin Laden is in Tehran and insisted that the Al-Qaeda leader is, in fact, in the US capital of Washington.

"Rest assured that he's in Washington. I think there's a high chance he's there," the Iranian leader told ABC television in an interview.

Without backing up the claim, the Iranian leader said he had "heard" that bin Laden was in the US capital.

"Yes, I did. He's there. Because he was a previous partner of Mr. Bush," he said referring to former president George W. Bush.

"They were colleagues, in fact, in the old days. You know that. They were in the oil business together. They worked together. Mr. bin Laden never cooperated with Iran but he cooperated with Mr. Bush," Ahmadinejad said.

He added that, at any rate, US officials ought to know the extremist Islamic leaders whereabouts.

"The US government has invaded Afghanistan in order to arrest bin Laden. They probably know where bin Laden is. If they don't know he is, why did they invade? Could we know the intelligence?" he asked ABC.

"First they should have tried to find his location, then invade, those who did not know about his location first they invaded and then they tried to find out where he is, is that logical?"
Posted by: tipper || 05/05/2010 13:14 || Comments || Link || E-Mail|| [10800 views] Top|| File under:
Obama extends sanctions on Syria for one year
[Al Arabiya Latest] President Barack Obama early Tuesday renewed U.S. sanctions on Syria for a year, accusing Damascus of supporting "terrorist" groups and pursuing missile programs and weapons of mass destruction.

There had been no expectation that Obama would lift the measures, but the renewal came at an especially sensitive time in often tense U.S.-Syria relations, despite efforts by the administration to return an ambassador to Damascus.

The United States has also recently accused Syria and Iran of arming Hezbollah with increasingly sophisticated rockets and missiles, which it says are undermining stability in the region.
Posted by: Fred || 05/05/2010 00:00 || Comments || Link || E-Mail|| [10793 views] Top|| File under: Govt of Syria
Russia signals support for Iran sanctions
Russia's lead negotiator on the Iranian nuclear issue says he is "optimistic" about the result of the Group of 5+1 negotiations on the forth round of UN sanctions against Iran.

"These talks are slowly moving forward," Reuters quoted Sergei Ryabkov as saying on Tuesday.

"Definitely there is still some space to bridge over, but I wouldn't exaggerate or over-exaggerate the differences," he added.

He reiterated Russia's position that the point of a fourth round of UN sanctions should not be to punish Iran but to "strengthen the non-proliferation regime."

Although Moscow's stance on the Iran sanction remains vague, Russia's backing for sanctions against Tehran during the past month has grown, shifting from support for Iran's nuclear program to veiled cautions.

"Moscow could support further nuclear sanctions with the UN Security Council if all other means have been exhausted," Russian President Dmitry Medvedev said in an interview with Danish television last month.

In another strong signal of support for more UN sanctions against Iran, Russian Foreign Minister Sergei Lavrov said last week, "In the absence of cooperation on the part of Iran, it is quite possible that sanctions will become inevitable."

The new round of UN sanctions calls for a comprehensive arms embargo on Iran, allowing foreign states to seize Iranian ships suspected of carrying materials linked to its nuclear program.

It also curtails Tehran's ability to raise new investments in the country's energy sector.
Posted by: Fred || 05/05/2010 00:00 || Comments || Link || E-Mail|| [10793 views] Top|| File under: Govt of Iran
Iran slams Clinton's 'irrational' words
Iran's Foreign Ministry Spokesman denounces as "irrational" remarks by US Secretary of State Hillary Clinton at the Nuclear Non-Proliferation Treaty (NPT) Review Conference in New York.

"The points made by Clinton were not based on logic and global realities," said Ramin Mehmanparast on Tuesday in a press conference.

He added that Clinton's statements were mostly aimed at dealing with issues raised by Iranian President Mahmoud Ahmadinejad during his address to the 2010 NPT Review Conference.

"Countries that have stockpiled thousands of nuclear weapons in their arsenals and have deployed them against nations or threaten to use such arms seek to change the subject (of disarmament)," he said.

The spokesman added that these countries level fabricated allegations against independent countries to "justify their own possession of nuclear weapons."

On Monday, Clinton accused President Ahmadinejad of presenting "false" and "wild accusations" against the United States and other Western powers.

"This morning Iran's president offered the same tired, false and sometimes wild accusations against the United States and other parties," Clinton told the NPT Review Conference.

Mehmanparast advised Western countries to take "practical and serious" measures to establish a world free from nuclear weapons.

He pointed to the "transparent and sincere" speech by President Ahmadinejad at the NPT conference and said his remarks reflected the views of other like-minded, independent and free countries.

All free nations demand that the NPT should contain the necessary articles to allow universal use of nuclear technology for peaceful applications, Mehmanparast emphasized.

The spokesman also lashed out at those countries whose envoys walked out of the conference during the president's address.

He suggested that Western countries exercise greater tolerance in hearing opposing views and added, "They had better given a more appropriate response to words of logic."

Posted by: Fred || 05/05/2010 00:00 || Comments || Link || E-Mail|| [10793 views] Top|| File under: Govt of Iran
Israel says Hezbollah missile buildup accelerating
JERUSALEM (AFP) – Syria's government routinely ships weapons to Lebanon's Shiite militia Hezbollah in an operation that goes well beyond sporadic smuggling, a top Israeli intelligence officer said on Tuesday.

The head of the military intelligence research department, Brigadier General Yossi Baidatz, told a parliamentary committee that Hezbollah's arsenal included thousands of rockets of all ranges and types, some solid-fuelled. Baidatz did not specifically name the long-range Scud missiles which Israeli President Shimon Peres has accused Hezbollah of stockpiling, but appeared to allude to Peres' warnings.

"The shipments of long-range missiles which have been reported recently are only the tip of the iceberg," Baidatz told the Foreign Affairs and Defence Committee.

"Syria has a significant role in the growing strength of Hezbollah's rocket arsenal," he said. "Weapons are sent to Hezbollah from Syria on a regular basis under the direction of the Syrian and Iranian regimes."

Hezbollah has not confirmed or denied the Scud allegations, saying only that it has the right to possess any weapon it chooses.

On Monday, President Barack Obama renewed US sanctions on Syria for a year, accusing Damascus of supporting "terrorist" groups and pursuing missile programs and weapons of mass destruction. US Secretary of State Hillary Clinton had warned Syrian President Bashar al-Assad last week about the risks of sparking a regional war if he supplied long-range Scud missiles to Hezbollah.
Posted by: Steve White || 05/05/2010 00:00 || Comments || Link || E-Mail|| [10793 views] Top|| File under:
Who's in the News
63
[untagged]
3
Govt of Iran
3
Govt of Pakistan
2
al-Qaeda in Pakistan
2
TTP
1
Govt of Syria
1
al-Qaeda in North Africa
1
Iraqi Baath Party
1
al-Qaeda
1
al-Qaeda in Iraq
1
Hamas
1
Lashkar e-Jhangvi
Bookmark
E-Mail Me
The Classics
The O Club
Rantburg Store
The Bloids
The Never-ending Story
Thugburg
Gulf War I
The Way We Were
Bio
Merry-Go-Blog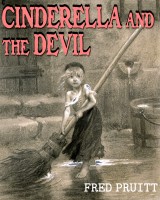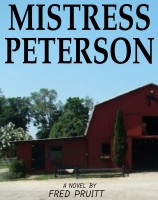 On Sale now!


A multi-volume chronology and reference guide set detailing three years of the Mexican Drug War between 2010 and 2012.

Rantburg.com and borderlandbeat.com correspondent and author Chris Covert presents his first non-fiction work detailing the drug and gang related violence in Mexico.

Chris gives us Mexican press dispatches of drug and gang war violence over three years, presented in a multi volume set intended to chronicle the death, violence and mayhem which has dominated Mexico for six years.
Click here for more information


Meet the Mods
In no particular order...


Steve White
Seafarious
tu3031
badanov
sherry
ryuge
GolfBravoUSMC
Bright Pebbles
trailing wife
Gloria
Fred
Besoeker
Glenmore
Frank G
3dc
Skidmark



Better than the average link...



Rantburg was assembled from recycled algorithms in the United States of America. No trees were destroyed in the production of this weblog. We did hurt some, though. Sorry.
3.236.65.63

Help keep the Burg running! Paypal: