China-Japan-Koreas
Kim vows to create favorable conditions for resuming nuke talks
[Kyodo: Korea] North Korean leader Kim Jong Il vowed in talks with Chinese President Hu Jintao this week in Beijing to ""work with China to create favorable conditions for restarting the six-party talks"" on his country"s nuclear programs, China"s Xinhua News Agency reported Friday. Kim and Hu agreed in their meeting Wednesday that relevant parties in the six-party talks should ""demonstrate sincerity and make positive efforts for pushing forward the talks,"" which North Korea quit last year, Xinhua said.

Posted by: Fred || 05/08/2010 00:00 || Comments || Link || E-Mail|| [6458 views] Top|| File under: Commies
Home Front: WoT
'Consequences' if Pakistan car bomb link - Hillary Clinton
PAKISTAN faces "very severe consequences" if a terror plot like the failed Times Square bombing was traced to that country, US Secretary of State Hillary Clinton said.

However Mrs Clinton also acknowledged Pakistan's increased cooperation in the war on terror, but said the United States expected more, AFP reported.

"We've made it very clear that if -- heaven-forbid -- an attack like this that we can trace back to Pakistan were to have been successful, there would be very severe consequences," Mrs Clinton told 60 Minutes, according to excerpts released by the CBS TV network.

The interview is scheduled to be broadcast this weekend.

Faisal Shahzad, a Pakistani-born US citizen whose large but poorly made bomb failed to detonate in New Tork's Times Square a week ago, has been grilled since he was arrested Monday aboard a plane as it prepared to take off for Dubai.

The 30-year-old son of a retired Pakistani Air Force officer is facing five terror charges.

Mr Shahzad's family knew at least two key Pakistani militants who were involved in terrorist activities, The Los Angeles Times reported late Friday.

Mrs Clinton said Pakistan's attitude toward fighting Islamic terrorists had changed remarkably.

"We've gotten more cooperation and it's been a real sea change in the commitment we've seen from the Pakistan government," she said.

"We want more. We expect more," she added.

Meanwhile, The Washington Post reported that a Federal Bureau of Investigation team arrived in Pakistan on Friday, with investigators focusing on whether foreign terrorist money helped finance the operation.
Posted by: tipper || 05/08/2010 02:54 || Comments || Link || E-Mail|| [6498 views] Top|| File under:
New York car bomb suspect Faisal Shahzad 'knew key militants'
TIMES Square car bomb suspect Faisal Shahzad's family knew at least two key Pakistani militants who were involved in terrorist activities, AFP reports, citing The Los Angeles Times.

Citing an unnamed US Government source, the newspaper said the circle of acquaintances included someone who became a Taliban leader and another who took part in the "2008 terrorist attack in Mumbai, India," in which 166 people died.

The newspaper said US officials believe the Pakistani-born Mr Shahzad's family background may help explain why he grew radicalised and allegedly contacted the Pakistani Taliban on the internet.

"What we don't know is if he was actively recruited by these guys or if he recruited himself," the paper quotes a senior US official as saying.

Mr Shahzad, a Pakistani-born US citizen whose large but poorly made bomb failed to detonate in New Tork's Times Square a week ago, has undergone extensive questioning ever since he was arrested Monday aboard a plane as it prepared to take off for Dubai.

The 30-year-old son of a retired Pakistani Air Force officer has not asked for a lawyer during questioning, officials said. He has not yet appeared in court on the five terror charges he faces after waiving his right to a speedy arraignment.

But it has since been learned that Mr Shahzad was driven by Sheikh Mohammed Rehan, a known militant, from Karachi to Peshawar in July 2009, and then on to the Waziristan area and its training camps there, The Times said.

Pakistani and US investigators overnight questioned four alleged Islamist militants - including Sheikh Rehan - who may have had contact with Mr Shahzad. The overseas portion of the investigation was focusing on Karachi, a southern port city of 18 million people where police this week detained the four alleged militants, The Wall Street Journal reported.

The men are believed to belong to Jaish-e-Muhammad, one of several Pakistani extremist groups active in the border regions near Afghanistan.

Sheikh Rehan was picked up Tuesday morning at the Bathha Mosque in a middle-class suburb of Karachi, where Mr Shahzad's father-in-law and his family also live, according to Pakistani police and intelligence operatives.

Mr Shahzad's father-in-law, Iftikhar Mian, is believed to have lived around the corner from the mosque in a middle-class neighborhood of large houses. Mr Mian and Mr Shahzad's father were also being questioned by authorities, one official said.

Separately, a senior Pakistani official said Mr Shahzad's wife and children were in Saudi Arabia. Authorities formerly believed they were in Pakistan.

Before Shahzad moved to the US, he lived in Karachi with his father, retired Air Vice Marshall Bahaur ul Haq, in the early 1990s. His father then worked for Pakistan's civil-aviation authority and Mr Shahzad is believed to have attended a military school in Karachi.

Mr Haq and other close family members, who now live in the northwestern city of Peshawar, were under the protection of security forces at an undisclosed location but have not been arrested, Pakistani officials said.
Posted by: tipper || 05/08/2010 01:08 || Comments || Link || E-Mail|| [6464 views] Top|| File under:
India-Pakistan
Nuggets from the Urdu press
Facts about FATA 'ghairat lobby'

Writing in Jang Rauf Klassra noted that the ghairat lobby in Pakistan had celebrated the six FATA parliamentarians who returned from America after refusing to be body-scanned. But the fact was that these FATA gents had approached the American embassy in Islamabad and with great effort had solicited a free visit to the US without telling the Foreign Office. After this information was revealed in the National Assembly the media abstained from printing it to safeguard the ghairat lobby in Pakistan.

Taliban on RA Bazaar massacre


Columnist Hamid Mir wrote in Jang that after the two suicide bombings in RA Bazaar in Lahore the Taliban issued a 3-page memorandum in which they owned the act but asked Muslims not to go near security forces and keep away from multinational businesses and NGOs. The memorandum also said that the killings were a revenge for Aafiya Siddiqi and drones and the absence of Islamic system.

Imran Khan and Jemima


Writing in Jang columnist Haroon Rashid stated that when his lawyer told Imran Khan that his wife Jemima was no longer willing to live with him, he decided to divorce her. Had he not divorced, he would have got $3 billion under law because a wife asking for divorce has to part with half her fortune. But Imran Khan was an honest man and he let her go.

Imran Khan and Nawaz Sharif


Columnist Haroon Rashid wrote in Jang that PMLN got 53,000 votes as against Tehreek Insaf's 9,500 but Nawaz Sharif still chose to get his minions to start a campaign against him. He was sitting on the chest of a Pathan and feared that when the Pathan gets up from under him he will thrash him.

Taliban are our asset


Talking to daily Pakistan ex-ISI chief Hamid Gul stated that the Taliban were Pakistan's strategic asset and would remain so. He said after 9/11 Pakistan had sold its honour (izzat) and security and that the country was moving towards civil war.

Great scholar Maulana Nadim


Writing in daily Islam Muhammad Faisal Shehzad recounted that the great religious scholar Maulana Abdul Ghafur Nadim who was killed in Karachi along with his son, was a great teacher from Khanewal, South Punjab. He had taken early training from the madrassa of Kabirwala, famous for being the alma mater of Maulana Haq Nawaz Jhangvi founder of Sipah Sahaba. Maulana Nadim was killed while going to the Court to face trial. Maulana Nadim joined Sipah Sahaba in 1988. He suffered from high blood pressure, sugar and hepatitis. After Maulana Azam Tariq had to shift to Jhang he gave Masjid Siddiq Akbar in Karachi in the charge of Maulana Nadim.

Americans killed Karachi ulema!


Famous former chief of the ISI Hamid Gul was quoted in Nawa-e-Waqt as saying that the ulema Maulana Nadim and Maulana Jalalpuri were actually killed by the Americans. He said the clerics should stop blaming each other for the killings and should instead close their ranks against America, the real enemy, which was planning to create disorder in Pakistan before leaving the region.

No Sufi at Sufi conference


Columnist Haroon Rashid wrote in Jang stated that a Sufi Conference held at Islamabad had no Sufi in it. The only Sufi in the country was his guru Prof Rafeeq Akhtar of Gujjar Khan who has sworn never to visit the corridors of power. Once Ashfaq Ahmad asked Prof Akhtar whether he could become a Sufi to which he got the answer in the negative. Prof Akhtar said: 'But try to be a good Muslim'.

Sectarian killings in DG Khan


Daily Islam reported that a leader of Sipah Sahaba in DG Khan Hafiz Abdullah Chandia became greatly incensed over the blasphemy of a Shia person Nasim Abbas and knifed him to death. After that Chandia surrendered to the police at Choti Zerin upon which the community of the area went to the police station, took hold him, killed him and burnt him at the local chowk. After that Choti Zerin was filled with terror. The local Sipah Sahaba leaders accused the police of having killed Chandia before handing his body over to the mob.

Please spare the Hindus?


Writing in Jang Rauf Klassra stated that Chief Justice Lahore High Court Khwaja Sharif had said in court that the Taliban were getting paid by the Hindus to kill Muslims, after which the Hindus in the parliament had protested. The columnist pleaded to spare the 3 million strong Hindu minority in Pakistan who were already the poorest group and were second class citizens.

Taliban answer Shehbaz Sharif


Reported in Jang Tehreek Taliban stated that if the Punjab government promised to stop all action against Taliban it will not be attacked. It said that enemies of the Taliban were: PPP, ANP, MQM and the Agencies.

Akram Lahori finally let off


Reported in daily Islam the great Shia-killer and leader of the banned Lashkar-e-Jhangvi, Akram Lahori, was set free along with his companions by a sessions judge in Karachi because of lack of evidence. The trial was held inside the judicial complex of the Central Jail. He was earlier on trial in Multan where he was similarly let off. (He has more cases to face yet.)

Release Sufi Muhammad for talks!


Reported in daily Jinnah great religious scholar Dr Israr Ahmad stated that the government should immediately release Maulana Sufi Muhammad and start a dialogue of reconciliation with him. He said the bomb attacks in Lahore had been done by agents of NATO forces. He said if sincere (mukhlis) Taliban were not engaged in talks Pakistanis will suffer in the Hereafter. The same report in daily Pakistan said that Dr Israr had added the Taliban to NATO as terrorists. He also said that Zionist imperialism wanted to grab the Islamic world.

Shehbaz Sharif and Jamia Naeemia


Writing in daily Islam Hafiz Tahir Mehmood Ashrafi stated that Chief Minister Shehbaz Sharif spoke in favour of the Taliban while addressing a gathering in Jamia Naeemia, the big madrassa of the Barelvi faith. Ashrafi noted that Mr Sharif was accompanied by the 'sahibzada' (son of the slain Mufti Sarfaraz Naeemi) who had unleashed destruction on the grave and library of the late Deobandi scholar of Faisalabad, Maulana Muhammad Ziaul Haq Qasimi.

Great scholar Mufti Jalalpuri

Writing in daily Islam Maulana Allahwasaya recalled that Mufti Saeed Ahmad Jalalpuri killed in Karachi on 11 March 2010 belonged to Tehsil Shujabad near Multan and was the son of a great religious scholar. He got his early religious training at a Zahir Pir madrassa South Punjab before graduating to Madrassa Kabirwala – where the founder of Sipah Sahaba also got his training - before coming to the Banuri Town madrassa in Karachi and was noted by the great teacher there Maulana Yusuf Ludhianvi. Mufti Jalalpuri was the great enemy of Qadianis and led the Khatm-e-Nabuwwat Movement against them
Posted by: john frum || 05/08/2010 08:00 || Comments || Link || E-Mail|| [6460 views] Top|| File under:
Hangman Mammu Singh wants to prepare noose for Kasab
Meerut, May 7 (IANS) Decades after his father hanged the assassins of prime minister Indira Gandhi, Mammu Singh says he wants to hang Pakistani terrorist Ajmal Amir Kasab for his role in the 26/11 Mumbai carnage.

"I want to prepare a noose for him and see him dying. I am just praying to the almighty that I get an official call to hang Kasab," Singh, a hangman with the Central Jail in Meerut, told IANS.


Mammu really loves his work

"I am very happy that Kasab got the death sentence. I personally want that he should be hanged as soon as possible. His (Kasab) death should serve as a deterrent to all those, particularly terrorists from Pakistan who should think at least hundred times before making any assault on our country," he added.

For the last nearly four decades, Singh, 65, has been directly or indirectly involved in hanging convicts of Uttar Pradesh, Madhya Pradesh and Rajasthan, among other states.

"Hanging is an art. Preparation of a noose requires a series of steps to make the hanging simple. Before hanging any person, I apply soap, ghee and other substances to the rope for making the hanging smooth. Moreover, as a hangman you have to maintain the correct posture of the convict while hanging," said Singh, whose father Kallu hanged Kehar Singh and Satwant Singh, assassins of Indira Gandhi, in 1989.

Moments after he came to know from TV news channels that Kasab was sentenced to death, Singh said he mentally prepared himself for hanging Kasab.

"Hanging requires a lot of courage and guts. Though preparing yourself mentally for the job is the toughest part of hanging, I am perfectly ready for it," said Singh, who lives in the bylanes of Shiv Hari-Mandir colony here.

"I am personally of the view that taking into account my experience of a hangman, I would definitely be called for hanging Kasab. Frankly speaking, I would get a unique sense of satisfaction in hanging Kasab, who along with his aides indiscriminately killed several innocents," he added.

Till now, Singh has hanged 10 people in different states.

A Mumbai special court which conducted the trial of 26/11 terror strikes announced the death penalty for Kasab Thursday.
Posted by: john frum || 05/08/2010 07:51 || Comments || Link || E-Mail|| [6477 views] Top|| File under:
Urdu Press sees conspiracy in NYC car bomb plot: U.S. Federal Attorney Is Hindu With A Jewish Wife
In Pakistan, a right-wing Urdu-language newspaper has alleged that there is a conspiracy behind the arrest of Pakistani-born U.S. citizen Faisal Shahzad in connection with the failed Times Square bombing.

The Urdu-language newspaper Roznama Nawa-i-Waqt noted that even under American laws, the suspect cannot be tried without proper investigations, which take time.

"The cases of Dr. Aafia [Siddiqui, who has been convicted in the U.S. of trying to kill American troops in Afghanistan] and other suspects took months to start, [but] Faisal Shahzad was arrested and confessed, and the case proceedings started in just a couple of days! These are question marks on the transparency of the procedure," the report noted.

"The facts that [U.S.] federal attorney [Preet Bharara] is a Hindu with a Jewish wife gives the story an air of a conspiracy against Pakistan jointly hatched by Indian and Israeli lobbies in the U.S.," the Urdu daily said.

The shifting of 9/11 mastermind Khalid Sheikh Mohammad's case to New York is also due to the efforts of the federal attorney, who is a personal friend and was a class fellow of President Barack Obama at Columbia Law School, the report noted.

According to some sources, conservative political forces that are against Obama's policies and want him to continue war against terrorism, a crusade to them, are behind this conspiracy, the Urdu daily alleged.

Questioning the theory behind sudden conversion of an upper class liberal youth like Faisal Shahzad into an Islamic militant, the report claimed that a number of Pakistani-American citizens are working as American agents and Faisal Shahzad could be one of them.

The report concluded with a claim that this conspiracy is aimed at pushing Pakistan Army toward another military operation in Federally Administered Tribal Areas of Pakistan, this time in North Waziristan.
Posted by: john frum || 05/08/2010 07:30 || Comments || Link || E-Mail|| [6461 views] Top|| File under:
Pakistanis pose as Indians after NY bomb scare
Pakistani merchants and job seekers in the United States, still reeling from economic hardship since the September 11 attacks of 2001, are posing as Indians to avoid discrimination in the wake of the Times Square bomb attempt.

Once again, a man of Pakistani descent is at the center of a security story, leading to backlash against the Pakistani-American community.

Faisal Shahzad, 30, a naturalized American born in Pakistan, was arrested on Monday, two days after authorities say he parked a crude car bomb in New York's busy Times Square.

Suspected September 11 mastermind Khalid Sheikh Mohammed and convicted 1993 World Trade Center bomber Ramzi Yousef are also of Pakistani decent, and anti-American militants fighting U.S. forces in Afghanistan take refuge in Pakistan.

In Brooklyn, home to one of the largest Pakistani populations in the United States, business is scant at the various grocery, halal meat and sweet cake shops since a Pakistani-American was suspected in the Times Square plot. More than 100 businesses along Coney Island Avenue have closed due to a 30 percent drop in business since 2001, a merchants' association said.

In Washington, an American man of Pakistani descent told of coming under suspicion this week when he tried to buy garden fertilizer. The Times Square car bomb contained a non-explosive type of fertilizer.

While there have been no reported incidents since the failed car bomb attack last Saturday, some Pakistanis are bracing for reprisals. Police have increased foot patrols.

"A lot of Pakistanis can't get jobs after 9/11 and now it's even worse," said Asghar Choudhri, an accountant and chairman of Brooklyn's Pakistani American Merchant Association. "They are now pretending they are Indian so they can get a job."

India and Pakistan have fought three wars since independence from Britain in 1947, creating hostilities that ordinarily would lead a Pakistani to resent being mistaken for an Indian.

According to the latest U.S. census data, some 210,410 people of Pakistani origin reside in the United States. Nearly 15,000 Pakistanis received U.S. immigrant visas last year.

"I want to make clear that we will not tolerate any bias or backlash against Pakistani or Muslim New Yorkers," Mayor Michael Bloomberg said this week, noting there are always "a few bad apples."

New York is "the city where you can practice your religion and say what you want to say and be in charge of your own destiny and we're going to keep it that way," Bloomberg said.

In Washington, an American of Pakistani heritage who would only be identified as Farhan, said a manager of a suburban home-improvement store prevented him from buying two bags of fertilizer for his family's lawn on Tuesday.

Farhan, who was born in northern Virginia, said police arrived soon after, investigated and allowed him to buy the fertilizer.

"What kind of a country are we living in when a 22-year-old male can't buy fertilizer?" Farhan asked. "I'm American. I'm not Pakistani."

Farhan said the store had subsequently apologized and the case appeared to be one of an overzealous manager rather than store policy.

Merchants in New York, many of whom declined to be named, still remember reprisals after September 11. Soon after the attacks, there was a drive-by shooting in Brooklyn at a Pakistani restaurant, which is now closed.

The local merchants association has shrunk to 150 members, from about 250 merchants almost a decade ago.

The FBI also arrested many undocumented workers in the neighborhood, leading to a wave of deportations, and residents would call law enforcement to make claims against their neighbors, including many false claims, Choudhri said.

"After 9/11, we took much pain," he said. "After that, a small beating is nothing. Now the Pakistanis are not so much scared but we are ashamed. We are embarrassed that the name of Pakistan came up."
Posted by: john frum || 05/08/2010 07:27 || Comments || Link || E-Mail|| [6461 views] Top|| File under:
Pakistanis reject Shahzad's role in NY bomb plot
[Al Arabiya Latest] The arrest of American-Pakistani Faisal Shahzad, the chief suspect behind the botched New York's Times Square bomb attack, has shocked his relatives and people of his home town who believe the event was "another Iraqi WMDs-like decoy" by Washington to shift its presumed lost Afghan war into Pakistan.

The house of Shahzad in Mohib Banda, his ancestral village in Nowsehra district, 140 kilometers (87 miles) from the capital Islamabad, was locked as his only cousin living there left with his family to avoid surging media men. Whereas, his father who retired from the high post of vice air marshal in Pakistan Air Force live in a nearby city with other children.

The Mohib Banda residents, who are chiefly associated with farming or other small jobs, rejected the FBI's story as 'false.' They questioned the rationale behind FBI calling a small quantity of fire crackers, gasoline and propane as "WMD", which the experts said was insufficient to make a bomb capable of causing devastation in a vast area like Times Square.

"It's some kind of trap. Why would someone like Faisal who is liberal and contented living in the U.S. try to use un-synthesized fire crackers and chemicals as bomb," argued Hamid Aslam, a village resident in his late 30s.

Another local resident, Khurshid Anjum, asked why the news media hyped only Shahzad as the accused and never mentioned two white men arrested by FBI along with him in the case.

"The FBI story about their tracking down Faisal through the phone number given by the women from whom he bought the vehicle seems suspicious," Anjum argued.

"Anyone intending a crime would never give out his original number to such an important witness. Besides, why the woman never showed any suspicion on his alleged refusal to have a receipt or get the vehicle registered in his name which is illegal."

An elderly retired army officer, who declined to be identified, asked why the FBI and U.S. news media immediately located Shahzad's alleged links with Pakistani Taliban and why Baitullah Mehsud, about whom the U.S. claimed to have killed in drone attack, suddenly resurfaced to claim the responsibility of the failed bombing.

He also argued why the U.S. news media completely ignored that the failed bombing could be a response to continuous drone attacks on Pakistan and also downplayed the statement of Pakistani foreign minister supporting this idea.


"Of course the dear boy didn't do it, but he had good reason for doing so."

The majority of people, interviewed by Al Arabiya, dismissed the U.S. news media reports linking Shahzad with Taliban and al-Qaeda, arguing how could a Western educated man settled happily in U.S. society as citizen could become extremist?


We wonder the same thing.

This question was also raised by some sections of U.S. media and aired views of 'concerned citizens' who termed the U.S. Muslims specially those of Pakistani origin as "possible walking time bombs."

This argument was quickly picked up by those opposed to the immigration of Pakistani Muslims in the United States. A veteran journalist Anwar Iqbal talking to Al Arabiya on Phone said that reported links of a naturalized moderate U.S. citizen like Faisal Shahzad with Taliban and some irresponsible comments that 'Americans of Pakistani origin could not be trusted' have sent a wave of fear among the American people. Besides, it also raised a lot of concerns and fears among the Pakistani American community, fearing a backlash from White racists and anti-Muslim groups.

Mr. Anwar cited several Pakistani students in U.S. universities who faced hate remarks and booing from their fellows, creating an atmosphere of fear for entire Pakistani community.

The situation forced the mayor of New York, Michael Bloomberg to make an appeal to the people not to hold Pakistani community responsible for the crimes of a handful of extremists.
Posted by: Fred || 05/08/2010 00:00 || Comments || Link || E-Mail|| [6460 views] Top|| File under: Govt of Pakistan
Maoists end nationwide strike in Nepal
KATHMANDU - Nepal's opposition Maoists Friday ended their indefinite general strike, six days after enforcing a national shutdown that crippled businesses and daily life in the Himalayan nation.

"We have decided to end the strike keeping in mind the difficulties the general people have had to face in these past days,' said Maoist leader Pushpa Kamal Dahal, who goes by the nom de guerre Prachanda. "However, we will continue with our mass movement until May 28 — the deadline of the drafting of the constitution,' he told reporters.

The Maoists, who have the largest number of seats in parliament, are demanding the resignation of the prime minister and the formation of a new national unity government under Maoist administration. The Maoists had enforced a nationwide general strike from Sunday, saying they would not relent until their demands were met.

The decision to end the strike follows a rally attended by around 35,000 people in Kathmandu and organised by the business community and other civil society groups to demand an end to the shutdown.

"We have given the political parties and the Maoists a two-day deadline to come to a consensus and end the strike,' Kush Kumar Joshi, organiser of the meeting and president of the Federation of Nepalese Chambers of Commerce and Industry, told AFP earlier Friday.

"The strikes have been crippling the business industry and all sectors have been adversely affected. Nepal is losing 2.25 billion rupees (30 million dollars) every day,' he said.
Posted by: Steve White || 05/08/2010 00:00 || Comments || Link || E-Mail|| [6459 views] Top|| File under:
Iraq
Allawi asserts right to form government
BAGHDAD — The leader of Iraq's top vote-getting coalition in the inconclusive March elections is saying that his bloc still has the right to form the next government.
Ayad Allawi returned to Iraq after touring the Mideast since his cross-sectarian Iraqiya party eked out a slim lead in the balloting. He met with the heads of other political parties late on Thursday.

The meetings come after rival conservative Shiite parties formed a new alliance earlier this week. They say this gives them the largest number of seats in parliament and that they now have the right to form the new government.

Iraq has made little progress toward forming a government after the vote.
Posted by: Steve White || 05/08/2010 00:00 || Comments || Link || E-Mail|| [6459 views] Top|| File under:
Israel-Palestine-Jordan
Israel ready for deal on Palestinian state: Peres
JERUSALEM — Israel is ready to negotiate the terms of Palestinian statehood, although it wants its security concerns addressed in the initial stages of indirect talks, the Israeli president said Friday after meeting with the U.S. Mideast envoy.

Former U.S. Senator George Mitchell is in the region for the start of four months of indirect talks between the Israelis and Palestinians that aim to bridge vast differences between the sides on the contours of a future Palestinian state.

Israeli President Shimon Peres, who fills a largely ceremonial role, said the Jewish state is ready to negotiate. "Israel seeks a historic peace agreement with the Palestinians that will result in the founding of an independent Palestinian state alongside Israel,' Peres said after meeting with Mitchell.

Peres said resolving security concerns, such as rocket fire from the Hamas-controlled Gaza Strip, are of the utmost importance to Israel. Rocket attacks from Gaza have almost ceased since Israel's military offensive in the territory more than a year ago. A small number of rockets have been fired, although groups that broke off from Hamas and not Hamas itself are believed behind the attacks.

Mitchell also held talks Friday with Palestinian President Mahmoud Abbas in the West Bank. The Palestinian leader has agreed to participate in indirect peace talks with Israel, but has said he still requires the formal backing of the Palestinian Liberation Organization's executive committee, which is expected to sign off on the negotiations when it meets Saturday.
Posted by: Steve White || 05/08/2010 00:00 || Comments || Link || E-Mail|| [6458 views] Top|| File under:
Israel won't move on UN call for nuclear-free zone
JERUSALEM - Israel has no plan to review its nuclear policies, a government official said on Friday, playing down efforts by world powers at a U.N. non-proliferation conference to promote a Middle East free of atomic arms.

Hoping to win Arab backing for sanctions against Iran, the United States and other permanent U.N. Security Council members on Wednesday called for ways to be found to implement a 1995 initiative that would guarantee nuclear disarmament in a region where Israel is widely assumed to have the only such weapons. The declaration followed campaigning by Egypt to focus attention, during this month's nuclear Non-Proliferation Treaty (NPT) conference, on non-signatory Israel, which has set peace with all its neighbours as a precondition for joining the pact.

"There is nothing new here, and no reason for a change of direction on our part,' a senior Israeli official told Reuters.

Egypt, which heads a powerful bloc of non-aligned developing nations, has circulated a proposal to the NPT's 189 signatories calling for a conference by next year on ridding the Middle East of nuclear weapons, with all regional countries taking part. The United States and Russia, with the support of Britain, France and China, have been negotiating with Egypt to come up with an acceptable compromise proposal, Western diplomats say.

U.S. Undersecretary of State Ellen Tauscher told an audience of delegates and reporters on Wednesday it was hard to imagine negotiating "any kind of free zone in the absence of a comprehensive peace plan that is running on a parallel track.'


It's hard to imagine Israel agreeing to any sort of nuclear disarmament until they know for sure that Hamas and Fatah have reformed, that the Syrians, Hezbies and Iranians aren't coming after them, and that the Saoodis won't be funding the next group of crazed killers that come along ...

Egypt was the first Arab state to make peace with Israel, in 1979, but few have followed suit. Iran, an NPT signatory whose uranium enrichment has stirred Western fears of an illicit bomb project — despite Tehran's denials — spurns the Jewish state.

The Obama administration's outreach to Iran has prompted some administration insiders and crazy progressives analysts to predict the United States will reassess its 40-year-old "don't ask, don't tell' policy towards an Israeli arsenal that is believed to include some 200 atomic warheads — a grievance and perceived threat among many Arabs and Muslims.

But the Israeli official said the administration's attitude on this matter was so far "identical' to the line taken by its predecessors. Israel neither confirms nor denies having nuclear weapons under an "ambiguity' strategy billed as warding off enemies while avoiding public provocations that can trigger arms races.

Those safeguarding the official reticence have frowned upon the very fact that Israel is being discussed at the NPT forum.

"We don't really like this matter, but is there anything to fear, really? I don't think so,' Israel Michaeli of the Israel Atomic Energy Commission said in a radio interview on Monday, as the month-long conference opened in New York.

"Our complaint is that people make this comparison between Iran and Israel, when there is absolutely nothing to connect the two,' he told Israel's Army Radio. "Israel did not join the pact, did not undertake its obligations. To a degree it paid a price for this, but it has certainly never cheated or defrauded anyone.'
Posted by: Steve White || 05/08/2010 00:00 || Comments || Link || E-Mail|| [6459 views] Top|| File under:
Southeast Asia
Muslim clan still powerful in Philippine massacre province
Its leaders may be in jail and its armoury diminished but the Muslim clan blamed for the Philippines' worst political massacre still casts a menacing shadow over its fiefdom.

Impoverished residents in the southern Maguindanao province talk about the Ampatuans in hushed voices, cautioning visitors about informants and armed followers who can snatch anyone heard openly attacking them. And with nearly 70 clan members running virtually unopposed for various posts in Maguindanao's 36 towns in Monday's national elections, they are set to continue their dominance even without support from the national government.

"To a large extent their power has been diminished but as a general rule, power still grows out of the barrel of the gun here," said Didagen Dilangalen, one of only a few Muslim politicians willing to speak out about the Ampatuans. Dilangalen said minor political opponents of the Ampatuans would launch futile bids to challenge them, but other large clans who are traditional allies would continue to protect their interests.

Six members of the Ampatuan family have been charged over the November massacre, when 57 people travelling in a convoy were abducted and then executed on a remote road. The principal suspect, Andal Ampatuan Jr, allegedly led 100 of the clan's gunmen in the rampage to stop a rival politician, Esmael Mangudadatu, from running against him for the post of governor. Mangudadatu's wife and two sisters, along with 31 journalists travelling with them, were among those killed.

Ampatuan Jr's father and namesake, who had been governor of Maguindanao for the past decade, as well as four other relatives, are among 196 other people in jail awaiting trial on charges of murder. That, however, has not stopped Ampatuan Snr from running for the office of vice governor, while Ampatuan Jr's wife is contesting the mayor's post in the town named after her husband.

The local commission on elections said 68 Ampatuans were running for office, in what locals described an attempt to consolidate their power and protect their wealth in the aftermath of the massacre.
Posted by: ryuge || 05/08/2010 06:33 || Comments || Link || E-Mail|| [6460 views] Top|| File under:
Syria-Lebanon-Iran
Iran invites US to dinner to avert UN sanctions
[Al Arabiya Latest] In a surprise move, Iran invited all 15 U.N. Security Council members to dinner late on Thursday in New York, yielding one of the highest-level US-Iran contacts since the 1979 Islamic Revolution.


Honest to Gawd. We do not make this stuff up.


The contact was with Iranian Foreign Minister Manouchehr Mottaki, who hosted an evening that was unexpected as it came in the midst of an escalating diplomatic crisis. U.N. ambassadors of the United States, Britain, France and Russia did not attend the dinner meeting with Foreign Minister Manouchehr Mottaki organized by Iran's U.N. mission, but sent lower level diplomats. Washington was represented by Deputy Ambassador Alejandro Wolff.


Nobody high level's going until its not BYOB.


Most other council members sent ambassadors to the dinner at the Iranian ambassador's residence in Manhattan. They included Chinese Ambassador Li Baodong, the only chief of mission from the five permanent council members to attend.

Japanese Ambassador Yukio Takasu indicated there had been no concrete outcome. "We are not here to negotiate, we are here to exchange frank general ideas," he told reporters through an interpreter. "There was no talk about sanctions. What is important is that most Security Council members are here."

He added that Mottaki reiterated Iran's position "that it has the right to peaceful uses of nuclear energy."

Wolff declined to comment except to say that "the dinner was very good." Other envoys left without speaking to journalists.

Washington does not have formal diplomatic relations with Iran and rarely participates in meetings with Iranian officials outside of the United Nations.

It was not immediately clear when a U.S. diplomat last attended a dinner or reception hosted by Iran.


Posted by: Fred || 05/08/2010 00:00 || Comments || Link || E-Mail|| [6461 views] Top|| File under: Govt of Iran
Lebanon arrests two after murder suspect lynched
[Asharq al-Aswat] Lebanese security forces arrested two people on Friday accused of taking part in the lynching of a murder suspect whose body was strung up with a butcher's hook in a revenge attack that shocked the country.

The murder suspect and victim of the lynching, Mohammed Msallem, an Egyptian living in the southeastern mountain village of Ketermaya, was arrested last week on suspicion of killing an elderly couple and their two young granddaughters.

When police brought him to the scene of the crime a day after the murder, angry villagers overwhelmed the policemen, beat Msallem with sticks and stones and stabbed him.

To cheers and applause, they stripped him to his underwear and socks, paraded him through the street and hoisted him up on an electricity pole with a butcher's hook.

Lebanese troops eventually arrived and took away his corpse. "The security forces raided (the village) and arrested two of the suspects," a police statement said on Friday.

Witnesses said some angry villagers tried to block the streets and stop the security forces from leaving with the suspects.

The lynching of Msallem has shocked Lebanon and officials vowed to bring those responsible to justice.

Human Rights Watch called on Lebanese authorities to prosecute the perpetrators and said nothing justifies mobs taking the law into their own hands.

"The Lebanese authorities are facing a test: if they don't reassert the rule of law by prosecuting those who killed a suspect who was entitled to the presumption of innocence, the law of the jungle will have won the day."

Many of the villagers were unrepentant while others said authorities had to bear some responsibility for sending the suspect out in public with only a few policemen.


"He was uncovered meat. So of course we couldn't control ourselves. The police should've put a veil and niqab on him if they wanted him unmolested."

Security sources said Msallem had confessed to the crime but his motive was not clear.

Posted by: Fred || 05/08/2010 00:00 || Comments || Link || E-Mail|| [6461 views] Top|| File under:
Iran not ruling out uranium swap outside territory
BRASILIA - Iran is open to negotiating a key condition that has stalled a deal over a swap of its enriched uranium and raised the specter of UN sanctions, its ambassador to Brazil said Friday.

Iran now stands ready to discuss its demand that the swap happen on its territory, ambassador Mohsen Shaterzadeh told a media conference in Brasilia. While Tehran remained "firm' that any exchange of its uranium stocks for more highly enriched uranium from other countries be immediate, "a solution can be reached' on the condition that the swap happen on Iranian soil, he said.

The words appeared to signal a softening of Tehran's position in a standoff with Western powers over its controversial nuclear program. They came as Iran multiplied contacts with UN Security Council members in an effort to split the body ahead of an expected vote on a resolution to impose further sanctions on Iran over the program.

Brazil, a temporary UN Security Council member, has backed Iran in the confrontation.

This week, though, Brasilia denied an Iranian report that it had made a concrete proposal for an alternative plan to break the impasse. Brazil has said it is ready to host a nuclear fuel swap if asked by Tehran, but stressed no progress had been made on that idea.

Brazilian President Luiz Inacio Lula da Silva is to travel to Iran at the end of next week to see his Iranian counterpart Mahmoud Ahmadinejad.

Shaterzadeh said Tehran was "ready to move forward with this uranium swap operation, but the Western countries must show sincerity. If sincerity is seen, all this matter can be easily resolved.'
Posted by: Steve White || 05/08/2010 00:00 || Comments || Link || E-Mail|| [6458 views] Top|| File under:
Terror Networks
Pakistan's Jihadists Form A Complex Web of Collaborating Groups
Pakistan-based terrorist organizations frequently cooperate with each other, and it should come as no surprise that the would-be Times Square bomber may have had dealings there with jihadists from various groups.

Reports from Pakistan indicate that Faisal Shahzad may have associated before his abortive May 1 attack not only with the Tehrik-e Taliban Pakistan (TTP), but also with militants from at least two groups known for their Kashmir-centric, anti-India agenda, Jaish-e-Mohammed (JeM) and Harkat-ul-Jihad-al-Islami (HUJI).

Pakistani media reported that four JeM ("Army of Mohammed') militants had been held for questioning in Pakistan, as part of the Times Square investigation.

JeM and HUJI, along with others like Lashkar-e-Toiba/Tayyiba (LeT), Hizb ul-Mujahideen and Harkat ul-Ansar are among the sometimes bewildering array of jihadist groups operating in South Asia.

Most have historically focused on fighting Indian rule in disputed Kashmir, allegedly receiving varying levels of support from Pakistan's Inter-Services Intelligence (ISI), a powerful military agency with a long record of sponsoring militants in both Kashmir and Afghanistan (where it helped to set up the Taliban in the 1990s).

Researchers' efforts to track these groups have been complicated by mergers, splits, overlaps and name changes, but what has been clear to them is that there are numerous connections among the organizations, as well as frequent cooperation and even joint operations.

What has also become evident is that while Kashmir may have been the founding cause for such groups, they are also part of a broader jihad that views the United States as an enemy and target. For example:
Posted by: ed || 05/08/2010 11:49 || Comments || Link || E-Mail|| [6462 views] Top|| File under:
Who's in the News
57
[untagged]
2
Hamas
1
al-Qaeda in North Africa
1
Chechen Republic of Ichkeria
1
Govt of Pakistan
1
al-Qaeda in Europe
1
Commies
1
al-Qaeda
1
al-Qaeda in Pakistan
1
Hizbul Mujaheddin
1
Govt of Iran
Bookmark
E-Mail Me
The Classics
The O Club
Rantburg Store
The Bloids
The Never-ending Story
Thugburg
Gulf War I
The Way We Were
Bio
Merry-Go-Blog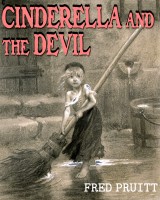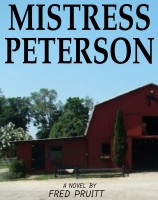 On Sale now!


A multi-volume chronology and reference guide set detailing three years of the Mexican Drug War between 2010 and 2012.

Rantburg.com and borderlandbeat.com correspondent and author Chris Covert presents his first non-fiction work detailing the drug and gang related violence in Mexico.

Chris gives us Mexican press dispatches of drug and gang war violence over three years, presented in a multi volume set intended to chronicle the death, violence and mayhem which has dominated Mexico for six years.
Click here for more information


Meet the Mods
In no particular order...


Steve White
Seafarious
Pappy
lotp
Scooter McGruder
john frum
tu3031
badanov
sherry
ryuge
GolfBravoUSMC
Bright Pebbles
trailing wife
Gloria
Fred
Besoeker
Glenmore
Frank G
3dc
Skidmark
Alaska Paul



Better than the average link...



Rantburg was assembled from recycled algorithms in the United States of America. No trees were destroyed in the production of this weblog. We did hurt some, though. Sorry.
35.172.111.71

Help keep the Burg running! Paypal: