Africa North
The "Sahwa" of Awad al Qarni
If someone could translate this into prose that doesn't cause my eyes to cross, I'd be grateful.

[Asharq al-Aswat] The name Dr. Awad al Qarni, the Saudi cleric, not to be confused with Aaidh al Qarni, has featured in the headlines recently after he was accused of funding the Egyptian Muslim Brotherhood and money laundering. At first, the Egyptian prosecution mixed up Awad with Aaidh but there is a difference between the two men. The famous Saudi cleric and celebrated scholar Sheikh Aaidh al Qarni, who contributes to this newspaper, completely denied the allegations and explained that he had nothing to do with the entire story. The Egyptian State Security Prosecutor Hisham Badawi ended the confusion over the name of the Saudi cleric who was charged with funding the Muslim Brotherhood and money laundering by announcing that the accused in this case is Saudi cleric Awad al Qarni and not Aaidh al Qarni.

We are not concerned here with the judicial and legal details. This is the concern of those involved in the case including suspects, lawyers, the prosecution and the judiciary. Sheikh Awad al Qarni refuted the accusations levelled against him, describing his name featuring on the list of those involved in funding the Muslim Brotherhood as a Zionist conspiracy and arguing that the charge was pre-planned, as quoted in his interview with Saudi Arabian daily Okaz on April 29, 2010. I sincerely hope that Sheikh Awad al Qarni is relieved of all these legal pursuits.

What matters to me here is not the Egyptian accusations made against Sheikh al Qarni, but rather his comments on the matter as printed in Okaz newspaper. To be honest, the man spoke openly and clearly about the position of the Islamic movement in Saudi Arabia in his capacity as a leading figure within it, and about the changes taking place in Saudi society and the battles that are now being fought not only between the so-called liberals and Islamists, but also between Islamists themselves over women's issues, education and intolerance towards each other. These heated arguments concern every Saudi citizen.
Continued on Page 49
Posted by: Fred || 05/08/2010 00:00 || Comments || Link || E-Mail|| [6459 views] Top|| File under:
Economy
The Further Left You Are the Less You Know About Economics:
Some of the results in this new article by Zeljka Buturovic and Dan Klein in Econ Journal Watch (a peer-reviewed journal of economics) are startling:


67% of self-described Progressives believe that restrictions on housing development (i.e., regulations that reduce the supply of housing) do not make housing less affordable.


51% believe that mandatory licensing of professionals (i.e., reducing the supply of professionals) doesn't increase the cost of professional services.


Perhaps most amazing, 79% of self-described Progressive believe that rent control (i.e., price controls) does not lead to housing shortages.
Continued on Page 49
Posted by: Beavis || 05/08/2010 09:01 || Comments || Link || E-Mail|| [6495 views] Top|| File under:
India-Pakistan
Faisal Shahzad's anti-Americanism
By Pervez Hoodbhoy

The man who tried to set off a car bomb in Times Square was a Pakistani. Why is this unsurprising? Because when you hold a burning match to a gasoline tank, the laws of chemistry demand combustion.

As anti-US lava spews from the fiery volcanoes of Pakistan's private television channels and newspapers, a collective psychosis grips the country's youth. Murderous intent follows with the conviction that the US is responsible for all ills, both in Pakistan and the world of Islam.

Faisal Shahzad, with designer sunglasses and an MBA degree from the University of Bridgeport, acquired that murderous intent. Living his formative years in Pakistan, he typifies the young Pakistani who grew up in the shadow of Ziaul Haq's hate-based education curriculum. The son of a retired air vice-marshal, life was easy as was getting US citizenship subsequently. But at some point the toxic schooling and media tutoring must have kicked in.

There was guilt as he saw pictures of Gaza's dead children and related them to US support for Israel. Internet browsing or, perhaps, the local mosque steered him towards the idea of an Islamic caliphate. This solution to the world's problems would require, of course, the US to be destroyed. Hence Shahzad's self-confessed trip to Waziristan.

Ideas considered extreme a decade ago are now mainstream. A private survey carried out by a European embassy based in Islamabad found that only four per cent of Pakistanis polled speak well of America; 96 per cent against.

Although Pakistan and the US are formal allies, in the public perception the US has ousted India as Pakistan's number one enemy. Remarkably, anti-US sentiment rises in proportion to aid received. Say a good word about the US, and you are labelled as its agent. From what TV anchors had to say about it, Kerry-Lugar's $7.5bn may well have been money that the US wants to steal from Pakistan rather than give to it.

Pakistan is not the only country where America is unpopular. In pursuit of its self-interest, the US has waged illegal wars, bribed, bullied and overthrown governments, supported tyrants and undermined movements for progressive change. Paradoxically America is disliked more in Pakistan than in countries which have born the direct brunt of its attacks — Cuba, Vietnam, Iraq and Afghanistan. Why?

Drone strikes are a common but false explanation. Foreign Minister Shah Mehmood Qureshi implicitly justifies the Times Square bombing as retaliation but this does not bear up. Drone attacks have killed some innocents but they have devastated militant operations in Waziristan while causing far less collateral damage than Pakistan Army operations.

On the other hand, the cities of Hanoi and Haiphong were carpet-bombed by B-52 bombers and Vietnam's jungles were defoliated with Agent Orange. Yet, Vietnam never developed visceral feelings like those in Pakistan.

Finding truer reasons requires deeper digging. In part, Pakistan displays the resentment of a client state for its paymaster. US-Pakistan relations are transactional today but the master-client relationship is older. Indeed, Pakistan chose this path because confronting India over Kashmir demanded big defence budgets. In the 1960s, Pakistan entered into the Seato and Cento military pacts, and was proud to be called 'America's most allied ally'. The Pakistan Army became the most powerful, well-equipped and well-organised institution in the country. This also put Pakistan on the external dole.

The Soviet invasion of Afghanistan in 1979, even as it brought in profits, deepened the dependence. Paid by the US to create the anti-Soviet jihadist apparatus, Pakistan is now being paid again to fight that war's blowback. Pakistan then entered George W. Bush's war on terror to enhance America's security — a fact that further hurt its self-esteem. It is a separate matter that Pakistan fights that very war for its own survival and must call upon its army to protect the population from throat-slitting fanatics.

Passing the buck is equally fundamental to Pakistan's anti-Americanism. It is in human nature to blame others for one's own failures. Pakistan has long teetered between being a failed state and a failing state. The rich won't pay taxes? Little electricity? Contaminated drinking water? Kashmir unsolved? Blame it on the Americans. This phenomenon exists elsewhere too. For example, one saw Hamid Karzai threatening to join the Taliban and lashing out against Americans because they (probably correctly) suggested he committed electoral fraud.

Tragically for Pakistan, anti-Americanism plays squarely into the hands of Islamic militants. They vigorously promote the notion of an Islam-West war when, in fact, they actually wage armed struggle to remake society. They will keep fighting this war even if America were to miraculously evaporate. Created by poverty, a war culture and the macabre manipulations of Pakistan's intelligence services, they seek a total transformation of society. This means eliminating music, art, entertainment and all manifestations of modernity. Side goals include chasing away the few surviving native Christians, Sikhs and Hindus.

At a time when the country needs clarity of thought to successfully fight extremism, simple bipolar explanations are inadequate. The moralistic question 'Is America good or bad?' is futile.

There is little doubt that the US has committed acts of aggression, as in Iraq, and maintains the world's largest military machine. We know that it will make a deal with the Taliban if perceived to be in its self-interest — even if that means abandoning the Afghans to bloodthirsty fanatics. Yet, it would be wrong to scorn the humanitarian impulse behind US assistance in times of desperation. Shall we write off massive US assistance to Pakistan at the time of the earthquake of 2005? Or to tsunami-affected countries in 2004?

In truth, the US is no more selfish or altruistic than any other country. And it treats its Muslim citizens infinitely better than we treat non-Muslims in Pakistan.

Instead of pronouncing moral judgments on everything and anything, we Pakistanis need to reaffirm what is truly important for our people: peace, economic justice, good governance, rule of law, accountability of rulers, women's rights and rationality in human affairs. Washington must be resisted, but only when it seeks to drag Pakistan away from these goals. More frenzied anti-Americanism will produce more Faisal Shahzads.

The writer teaches at Quaid-i-Azam University, Islamabad.
Posted by: john frum || 05/08/2010 13:02 || Comments || Link || E-Mail|| [6458 views] Top|| File under:
There smells a Pak-bashing rat
The arrest of Faisal Shahzad, a US citizen of Pakistan origin in connection with Saturday's failed New York Times Square car bombing might well be a conspiracy hatched by India to tarnish image of Pakistan and force the US to put more pressure on it in the fight against terrorists. According to leading analysts, Faisal Shahzad's prompt confession shows that the failed plot was certainly part of a wider conspiracy. Faisal Shahzad seems to have been lured by Indian and Zionist agents to achieve their nefarious designs. Pakistan, the only nuclear power in the world, is an eye-sore for both Israel and India whose animosity towards the Islamic countries is well known to every one. But, what they overlook is the fact that Pakistan's nuclear assets are much more safer than twenty years ago and the designs of countries inimical to Pakistan to deprive of its nuclear assets cannot succeed through conspiracies like the radicalisation of Faisal Shahzad who seems to have fallen prey to a wider international conspiracy against Pakistan.

The handling of the case by India-born US Federal Attorney Preet Bharara, who was also spearheading the prosecution of 9/11 mastermind Khalid Sheikh Mohammed leaves no doubt about the outcome of the trial as he would be guided more by allegiance to his country whose bellicosity towards Pakistan is well known.

As stated by the Foreign Office, Pakistan has condemned the attempt at New York Times Square but did not make public the kind of information that was being exchanged between Pakistan and the United States. It is pertinent to note that Faisal Shahzad is of Kashmiri descent, but it is not known if he was affiliated with any terrorist group. A source, who asked not to be named because the issue was sensitive, said the suspect, Faisal Shahzad, was born in 1979 and was from the disputed Kashmir region. He had been in the United States for some time. "Which group he may have belonged to and how he got radicalised, we don't know yet,' the source said. "He is Kashmiri by ethnicity.' Bharara,a naturalised American of Indian origin heads the US Attorney's office for the southern district in New York, which covers Manhattan, where the botched bombing took place, and John F Kennedy International Airport, where Shahzad was arrested at the last minute as he was boarding the plane for Dubai.

Handling of the case by an Indian-born Hindu establishes the conspiracy theory against Pakistan. On the one hand it might be aimed at tarnishing Pakistan's image as a front line state against terrorism and on the other an attempt to dub the Kashmiris, struggling for their right to self-determination as terrorists. It is no more a secret that in view of its sinister designs against Pakistan, India is fully siding with the terrorists. It has established a chain of consulates in Afghanistan close to Pakistan border. From these consulates, which have no justification to be set up in large number and that too near Pak-Afghan border, India is supplying heavy arms and ammunition and funding them. This is amply proved by the recovery of huge cache of Indian made heavy weapons and foreign currency notes. Pakistan has repeatedly asked the United States to use its influence with India and desist her from indulging in such activities which would certainly not be in the world interest as it will embolden the terrorists to carry on their terrorist activities.

Now as part of its nefarious agenda against Pakistan, India has got the opportunity to use Faisal Shahzad's case to defame Pakistan. India has linked him to Lashkar-e-Taiba (LeT) alleging that it was behind the 2008 Mumbai terror attacks. But despite repeated requests by Pakistan India refuses to provide any evidence against the organisation and its leadership which has been cleared by the Pakistani court during trial of alleged suspects in Mumbai terror attacks. There is no proof in the allegation that Faisal Shahzad besides Lashkar-e-Taiba had links with militants in Waziristan. It is yet to establish a link between him and Tehrik-e-Taliban Pakistan (TTP) based in Waziristan.

The Pakistan army is taking the report about the charges against Faisal Shahzad with a pinch of salt. Army spokesman Athar Abbas when approached by the media said that a link between Faisal Shahzad and Waziristan had "yet to be established. "Until and unless the link is established, it will be premature to say that he had gone there,' he said. "As for the TTP claim, anybody can get up and claim anything. We have to see the capability and reach of the organisation... so that is questionable,' said Abbas.

Posted by: john frum || 05/08/2010 12:31 || Comments || Link || E-Mail|| [6478 views] Top|| File under:
Terror Networks
Fizzle Bomber connected to al-Qaeda in Yemen's Awlaki
That's three plots in a row with this degenerate's fingerprints on them. He was Nidal Hasan's terrorist sherpa and, according to some reports, actively recruited Abdulmutallab for the Flight 253 attack. Now this.

As a friend said on Twitter, he's like the Tony Robbins of jihad.


Accused Times Square Bomber Faisal Shahzad linked up with the Pakistani Taliban through the internet, ABC News has been told by law enforcement and intelligence sources close to the investigation. Once the Taliban identified him as more valuable in the U.S. than in Pakistan, they trained him to return to execute his bomb attack.

But according to these sources, Shahzad also had a web of jihadist contacts that included big names tied to terror attacks in the U.S. and abroad, including the figure who has emerged as a central figure in many recent domestic terror attempts -- radical American-born Muslim cleric Anwar Awlaki...

According to a person briefed on the FBI interrogation, Shahzad has told federal agents that he was angry at the CIA missile strikes carried out in Pakistan and suffered a personal crisis in his life. He has reportedly said he carried out the attempted bombing because he was under duress and that he feared for his family's safety if he didn't fulfill the mission.

That's the best explanation I've heard yet for why the bomb was such a dud. Maybe he had misgivings about going through with it but felt obliged to do something lest his wife and daughter back in Pakistan suffer the consequences of him chickening out. So he compromised, driving the bomb into NYC but using bum fertilizer and rigging it so that it wouldn't go off. (Apparently, the wires on his time bomb weren't connected to anything.) That way, he could come back to the Taliban and say, "Hey, I tried," and hopefully that would be good enough. Another possibility: Shahzad really is some kind of mouth-breathing imbecile. Seems far-fetched, I know, but read this CNN story about him setting up a getaway car in advance ... and then leaving the keys to it in the car-bomb SUV. Dude. Maybe that's why the Taliban is claiming today that he's not one of their guys? Just sheer embarrassment?
Posted by: || 05/08/2010 00:00 || Comments || Link || E-Mail|| [6462 views] Top|| File under:
Home Front: Culture Wars
Iowahawk: "I Need Some Me Time"
Iowahawk Special Guest Opinion
by the three-week old Newsweek magazine
From the pile at your dentist's office
A gem
Posted by: Frank G || 05/08/2010 00:00 || Comments || Link || E-Mail|| [6470 views] Top|| File under:
Who's in the News
57
[untagged]
2
Hamas
1
al-Qaeda in North Africa
1
Chechen Republic of Ichkeria
1
Govt of Pakistan
1
al-Qaeda in Europe
1
Commies
1
al-Qaeda
1
al-Qaeda in Pakistan
1
Hizbul Mujaheddin
1
Govt of Iran
Bookmark
E-Mail Me
The Classics
The O Club
Rantburg Store
The Bloids
The Never-ending Story
Thugburg
Gulf War I
The Way We Were
Bio
Merry-Go-Blog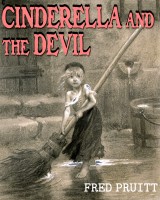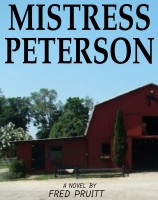 On Sale now!


A multi-volume chronology and reference guide set detailing three years of the Mexican Drug War between 2010 and 2012.

Rantburg.com and borderlandbeat.com correspondent and author Chris Covert presents his first non-fiction work detailing the drug and gang related violence in Mexico.

Chris gives us Mexican press dispatches of drug and gang war violence over three years, presented in a multi volume set intended to chronicle the death, violence and mayhem which has dominated Mexico for six years.
Click here for more information


Meet the Mods
In no particular order...


Steve White
Seafarious
Pappy
lotp
Scooter McGruder
john frum
tu3031
badanov
sherry
ryuge
GolfBravoUSMC
Bright Pebbles
trailing wife
Gloria
Fred
Besoeker
Glenmore
Frank G
3dc
Skidmark
Alaska Paul



Better than the average link...



Rantburg was assembled from recycled algorithms in the United States of America. No trees were destroyed in the production of this weblog. We did hurt some, though. Sorry.
3.225.221.151

Help keep the Burg running! Paypal: