Afghanistan
Taliban threaten anti-West offensive
[Iran Press TV Latest] The Taliban have threatened to launch a fresh offensive in Afghanistan against NATO-led and American troops in the violence-weary country.

In a Saturday statement, the militants warned that the offensive codenamed al-Faath (victory) would begin on Monday and target "Americans, NATO members and their surrogates."


In other words, everyone.

The Taliban further threatened to carry out bombings, assassinations and kidnappings against Afghan parliamentarians as well as foreign troops, diplomats and contractors, the statement said, AFP reported.


Which includes whoever is standing nearby at the time. In other words, everyone. Lovely people, those overgrown students.

The threat of a new offensive in Afghanistan comes as President Hamid Karzai prepares for talks with US officials in Washington ahead of another major military operation.

Nine years after the US-led invasion of Afghanistan in 2001, the United States and NATO are surging their troop levels in the country where militants still remain at large.

Karzai said that on Saturday that the US and its allies have yet to make Afghanistan a secure country.

He also criticized the NATO for conducting nightly raids and for inflicting civilian casualties in their search for wanted militants.
Posted by: Fred || 05/09/2010 00:00 || Comments || Link || E-Mail|| [6466 views] Top|| File under: Taliban
Britain
George Galloway fails to win re-election
Controversial British left-wing firebrand George Galloway failed to win re-election in Britain's vote Friday. The outspoken Scot, who left the ruling Labour party over the Iraq war, failed in his challenge in the seat of Poplar and Limehouse in east London, near where he was elected in Bethnal Green and Bow five years ago. Galloway is a controversial figure abroad, having been banned from Egypt after joining an aid convoy to Gaza earlier this year, and from Canada because of his donations to the Hamas-run government in the Palestinian territory. At home he caused a storm in 2006 by agreeing to appear in Celebrity Big Brother -- while he was an MP -- and was widely mocked for donning a skin-tight red catsuit and purring during a game on the reality TV show. He was not present when the results were announced Friday, returning the constituency's Labour lawmaker, Jim Fitzpatrick.


Well done, Poplar and Limehouse! Even a Labour twit will be better than the gentleman representing Hamas.
Posted by: Fred || 05/09/2010 00:00 || Comments || Link || E-Mail|| [6498 views] Top|| File under:
China-Japan-Koreas
Kim says N Korea for disarmament
[Iran Press TV Latest] North Korean leader Kim Jong-Il says his country remains committed to denuclearization in a bid to defuse tensions on the Korean peninsula.

In remarks carried by Pyongyang's official media on Saturday, Kim said the North is willing to create the right conditions for resuming six-party disarmament talks.

Kim's comments came a day after he returned from his five-day trip to China.

Pyongyang gave up on disarmament-for-aid talks last year. The move was in reaction to sanctions by the UN Security Council over North Korea's missile tests.

Tensions have risen between Pyongyang and Seoul in recent months with the sinking of a South Korean warship.

China, which hosts the nuclear negotiations, has been pressing its ally to return to the forum. China has said that negotiations are the best way to denuclearize the Korean peninsula.
Posted by: Fred || 05/09/2010 00:00 || Comments || Link || E-Mail|| [6468 views] Top|| File under: Commies
Home Front: Politix
Pentagon asking Congress to hold back on generous increases in troop pay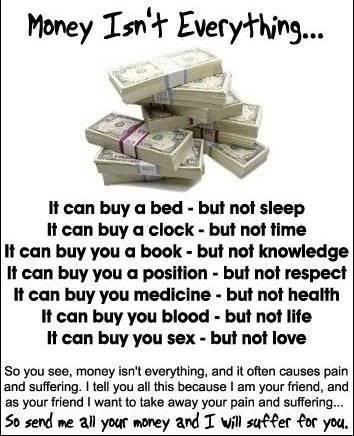 Cool! Now Congress can afford that big raise they've been denying themselves for weeks and weeks now!


The Pentagon, not usually known for its frugality, is pleading with Congress to stop spending so much money on the troops.

Through nine years of war, service members have seen a healthy rise in pay and benefits, with most of them now better compensated than workers in the private sector with similar experience and education levels.

Congress has been so determined to take care of troops and their families that for several years running it has overruled the Pentagon and mandated more-generous pay raises than requested by the George W. Bush and Obama administrations. It has also rejected attempts by the Pentagon to slow soaring health-care costs -- which Defense Secretary Robert M. Gates has said are "eating us alive" -- by raising co-pays or premiums.

Now, Pentagon officials see fiscal calamity.

In the midst of two long-running wars in Iraq and Afghanistan, defense officials are increasingly worried that the government's generosity is unsustainable and that it will leave them with less money to buy weapons and take care of equipment.

With Washington confronting record deficits, the Pentagon is bracing for an end to the huge increases in defense spending of the past decade. On Saturday, Gates is scheduled to give a "hard-hitting" speech in Kansas on fiscal discipline, in which he will warn military leaders that "we'll have to take some dramatic measures ourselves to sustain the force we have," his press secretary, Geoff Morrell, told reporters.

Clifford L. Stanley, the undersecretary of defense for personnel, told a Senate committee in March that rising personnel costs could "dramatically affect the readiness of the department" by leaving less money to pay for operations and maintenance. Overall, personnel expenses constitute about one-quarter of defense spending.

Health care alone is projected to cost the military $51 billion next year, nearly one-tenth of the Pentagon's budget, excluding the costs of the wars in Iraq and Afghanistan. Since 2002, wages have risen 42 percent, compared with about 32 percent for the private sector. Housing and subsistence allowances, which troops receive tax-free, have gone up even more.

But Congress -- including members opposed to the wars -- has made clear that it considers military pay and benefits sacrosanct, especially when service members and their families are struggling to cope with repeated deployments to faraway conflicts.

"Both sides of the aisle are trying to send a very clear message to our military that we appreciate their service," said Rep. Susan A. Davis (D-Calif.), a member of the House Armed Services Committee and chairman of its military personnel subcommittee. She said the Pentagon needs to do a better job of setting priorities. "We end up with a false choice -- are we going to fund weapons or are we going to fund people? The reality is, we need both."

The Pentagon's attempts to rein in personnel costs have also run into opposition from powerful lobbying groups. "Any attempt to link rising military personnel costs with shrinking military readiness is total nonsense," Thomas J. Tradewell Sr., leader of the Veterans of Foreign Wars, said in response to Stanley's comments in March.

Advocates for troops and retirees say the main reason for the increase in wages is that they were way too low to begin with. In the late 1990s, after the military had been whittled down in size from its Cold War peak, studies found that service members earned about 13 percent less than workers in the private sector with similar experience and education levels.

"We've been recovering from that ever since, plus we've had a decade of war, which has created a tremendous national sympathy," said Steven P. Strobridge, a retired Air Force colonel who serves as director of government relations for the Military Officers Association of America. "We're extracting sacrifices from today's forces that are just unprecedented."

Military officials said generous compensation packages were a primary reason they were able to meet all of their annual recruiting goals last year for the first time since the all-volunteer force was established in 1973. Although the recession also played a major role, military leaders said surveys show service members are generally happy with their pay scales.

Under current scales, an average sergeant in the Army with four years of service and one dependent would receive $52,589 in annual compensation, a figure that includes basic pay, housing and subsistence allowances, as well as tax benefits.

Vice Adm. Mark E. Ferguson III, the chief of naval personnel, said improvements in pay and benefits have made it more likely that sailors will stick around longer. Last year, a Navy survey found that about 60 percent of spouses wanted their sailors to make a career of Navy life, meaning a stint of at least 20 years. In 2005, he said, only about 20 percent of spouses felt the same way.

"I think pay was previously a concern, but it's started to change," Ferguson said. He added that Congress had been "extremely generous" but that rising personnel costs were already influencing what the Navy spends to operate, maintain and modernize its fleet.

The Pentagon wants a pay raise of 1.4 percent for service members next year, an increase based on the Employment Cost Index, which the Labor Department uses to measure private-sector salary increases. Congress, as it has for the past several years, has indicated it favors a slightly bigger bump, of 1.9 percent.

Todd Harrison, a defense budget expert at the Center for Strategic and Budgetary Assessments, said the extra half of a percent may not sound like much, but it would accrue annually and cost about $3.5 billion over the next decade. "If you continue doing it, it becomes a huge burden on the defense budget in the long term," he said.

Other well-meaning programs to support service members and their families have turned into budgetary Frankensteins.

In February, the Pentagon abruptly shut down a new tuition-assistance program for military spouses after it was overwhelmed with applicants. Defense officials had set aside $61 million for the program, which reimburses tuition costs of up to $6,000 per person, but discovered they might need as much as $2 billion to satisfy unexpected demand.

Congress chastised the Pentagon for mismanaging the program, which has since resumed, though defense officials aren't sure how they will pay for it.
Posted by: gorb || 05/09/2010 05:47 || Comments || Link || E-Mail|| [6465 views] Top|| File under:
Home Front: WoT
US cannot afford another Afghanistan or Iraq, warns Defence Secretary
His plans would see cuts in spending on its bureaucracy and on equipment designed for a repeat of the Second World War rather than the smaller wars of the 21st century.

However, he said he would protect the military's ability to fight the wars in Iraq and Afghanistan.

He said that defence spending had doubled since the September 11, 2001 attacks, and that the severe recession guaranteed that "the gusher has been turned off and will stay off for a good period of time".

In a speech at the Eisenhower Presidential Library to mark the 65th anniversary of the German surrender, he said: "I do think that as we look to the future, particularly for the next couple of years or so while we're in Iraq and Afghanistan, I think the Congress and the president would look long and hard at another military operation that would cost us $100 billion a year.

"If there's a realy threat out there, the president and Congress will spend whatever it takes to protect the nation. But in situations where there are real choices, I think this would be a factor."

"The Defence Department must take a hard look at every aspect of how it is organized, staffed and operated - indeed, every aspect of how it does business."
Posted by: tipper || 05/09/2010 14:49 || Comments || Link || E-Mail|| [6495 views] Top|| File under:
India-Pakistan
US warns Pakistan over Times Square bomb attempt
The United States has delivered a tough new warning to Pakistan to crack down on Islamic militants or face severe consequences after the failed Times Square bombing.

In a meeting on Friday between Stanley McChrystal, the US military commander in Afghanistan, and Pakistani military commander General Ashfaq Parvez Kayani, General McChrystal urged Pakistan quickly to begin a military offensive against the Pakistani Taleban and al-Qaeda in North Waziristan, according to the New York Times newspaper.

Faisal Shahzad, the Pakistani-born American whose large but amateurish bomb failed to detonate in Times Square last week has told his US interrogators that he had received training from militants in North Waziristan.

Mr Shahzad, 30, who became a US citizen in April last year, has been charged with an act of terrorism and using a weapon of mass destruction. US media reports said Mr Shahzad's family knew at least two key Pakistani militants involved in terrorist activities.

The new pressure from the Obama administration is a departure from its more usual courteous encouragement to tackle Islamic militants. The ease with which Mr Shahzad was able to move between the US and Pakistan, often carrying tens of thousands of dollars, has increased fears in the White House that another attempt at a terror attack could succeed.

The hardening attitude comes amid increasing debate within the administration about how to proceed in the war on terror that included even "a boots-on-the-ground presence' on Pakistani soil, the New york Times reported.

"We are saying, 'Sorry, if there is a successful attack, we will have to act' ' within Pakistan, an official told the newspaper.

With renewed evidence of Pakistani sources for plots to attack on American soil, it was clear the Pakistani government had to do more, and more urgently, a senior American official said.

General Kayani, was told, "'You can't pretend any longer that this is not going on,' ' another American official told the newspaper. " 'We are saying you have got to go into North Waziristan.' '

The American ambassador to Pakistan, Anne Patterson, used "forceful language' when she met Pakistan's president, Asif Ali Zardari, after the failed bombing as she stresed that the Pakistanis had to move more assertively against militants a Pakistani official said.

"The element of threat is definitely different from the last few months,' said Tariq Fatemi, a former Pakistani ambassador.

News of the harder-hitting position taken by the White House comes as a US drone killed six militants in North Waziristan today.
Posted by: tipper || 05/09/2010 06:27 || Comments || Link || E-Mail|| [6484 views] Top|| File under:
North Waziristan's terrorist soup
North Waziristan is a counterterrorism nightmare zone, a place where the dead come back to life and the living come back dead.

Pressed against the Pakistani side of the border with Afghanistan, this mountain wilderness has been the cause of arm-wrestling between Washington and Islamabad for years. At issue is the latter's reluctance to move against the thousands of terrorists and insurgents who hide out locally; and, until recently, the latter's reluctance to allow the former to launch its own attacks against them.

Word that the Pakistani-born American citizen charged with an attempt to explode a car bomb in Times Square, New York, last weekend had undergone training in the region has pushed North Waziristan even higher on the Americans' counterterrorism to-do list. Previously the Taliban groups have confined their violent attacks to the region.

But knowing who is who in this Waziri terrorist soup and, more importantly, just what they are up to and with whom, is a challenge.

In January, US and Pakistani security sources ''confirmed'' the death in a US drone attack of the ruthless Hakimullah Mehsud, the leader of the Pakistani Taliban.

But last week Mehsud popped up, hale and hearty, on a propaganda video. Threatening terrorist strikes on the American homeland, he might well have been alluding to the bungled Times Square attack. Just as confounding was the murder last week of Khalid Khawaja, a former Pakistani intelligence officer who was close to Osama Bin Laden and others in the world of terrorism.

Khawaja might have expected a warm welcome to North Waziristan - instead, he was accused of working for the Pakistani government and executed by a group calling itself the Asian Tigers, which is said to have originated in the Punjab region of Pakistan.


Punjab, not Pashtun/Pakhton? Interesting.

The fighters have been corralled in North Waziristan by dint of Islamabad's readiness to pursue them in the adjoining border zone - for which it has won the praises of Washington. But, at the same time, the Pakistani security forces have refused to pursue them into North Waziristan - for which they have been under rising US pressure.

The problem is reluctance by Pakistan to attack the fabled


*sigh* Really, people, the word is notorious. When talking about bad guys, no matter how romanticly piratical they might be, one simply must use words that have at least the slightest whiff of evil and danger, not words that suggest fairies and unicorns gambolling over the greensward.

terrorist networks of Jalaluddin Haqqani and Gulbuddin Hekmatyar, both of whom were originally engaged in the Afghan conflict, but now contribute to the ructions in Pakistan.

Also, says the Pakistani scholar Ahmed Rashid, the Pakistani security forces have done a deal with the militants, under which neither will attack the other in North Waziristan.


Leaving all those nice bad guys for the UAV teams to hunt. The Pakistanis really are generous hosts.

Also in the North Waziristan mix are breakaway cells of the Pakistani-trained Kashmiri extremist groups, which ordinarily confine their activities to the Kashmir region on the border between India and Pakistan. But the combined impact of the US drone attacks and Pakistani military campaigns in neighbouring districts has been to eliminate key leadership figures and disrupt their lines of command and control, leaving a fractured and undisciplined mob in the mountains.

They do not have the ability to mount complex attacks. But their crude bombings cause havoc daily in Pakistan and in Afghanistan and they have become magnets for what are known internationally as ''home-grown'' jihadists: Pakistanis who have migrated and their foreign-born offspring, whose passports and familiarity with Western cultures make them valuable as foot soldiers abroad.

US and British security experts estimate that as many as 100 Westerners have been trained in the militia camps in the region in recent years. The man accused in the Times Square incident, Faisal Shahzad, 30, reportedly made more than a dozen visits to Pakistan from the US in the past decade.

This home-grown element was present in the deadly bombings in London in July 2005 and a foiled plot to use liquid bombs to destroy trans-Atlantic aircraft in 2006. Five young Americans - two of them of Pakistani descent - are facing terrorism charges in Pakistani courts.

Pakistani security officers have told reporters there are three concentric circles of militancy in the region.

There is a core al-Qaeda leadership of perhaps 100 Arabs, remnants of those who fled Afghanistan with Osama Bin Laden after the US-led invasion in 2001. In a second circle there are hundreds of fighters from other countries, including Kenya, Somalia, Sudan, Libya and Uzbekistan. The outer circle consists of maybe 10,000 Pakistani militants who fight for the various Taliban groupings.

Islamabad has said repeatedly that its forces are spread too thinly to mount a campaign in North Waziristan.

The Times Square attack will probably make it that much harder to continue resisting Washington's pressure. A successful future attack in the US would make it impossible.
Posted by: Fred || 05/09/2010 00:00 || Comments || Link || E-Mail|| [6478 views] Top|| File under: al-Qaeda in Pakistan
Shahzad a 'lone wolf': Petraeus
[Dawn] A senior US military commander and a lawmaker said on Friday they believed the man who tried to bomb New York's Times Square was a 'lone wolf'. Gen David Petraeus, who oversees America's wars in Afghanistan and Iraq, told a US news agency there was no indication that Faisal Shahzad worked with others in concocting the terror attack or the homemade bomb.

"We don't know that this individual did something that escaped in some way our ability to pick up on either his trip to Pakistan or some other case," said Congressman Silvestre Reyes, chairman of the House Intelligence Committee, when asked at a news conference why US intelligence agencies failed to learn about Faisal's links to the Taliban.

Gen Petraeus, however, told AP that Faisal was "inspired by militants in Pakistan but didn't have direct contact with them".

On Thursday, the Washington Post reported that US investigators were "increasingly convinced that (Faisal's) accounts to interrogators, in particular his assertion that he was trained by the Pakistani Taliban, are on the mark".

The report, quoting anonymous intelligence sources, also claimed that US officials had identified an "overseas courier" who funnelled money to Shahzad for the failed terrorist attack.

The Obama's administration believed that drone attacks were not adequate in thwarting militant attempts on the West. And it was considering an "expanded training mission" by US Special Forces to establish enough "confidence" in the Pakistani military to launch offensives against militant strongholds in North Waziristan, a press report said.

The US administration did not share the media's enthusiasm, particularly when it came to browbeating Pakistan.

"We have dramatically increased our partnership with Pakistan -- intense security cooperation, supporting Pakistan's largest offensive against terrorism within borders -- within its borders in years, an offensive that is focused not just on Al Qaeda, but on the Pakistani Taliban as well," said White House Press Secretary Robert Gibbs.

Mr Gibbs also downplayed the suggestion that Faisal had received training at a camp in North Waziristan.

"The specific region was not, as I recall, brought up in great detail today," said the White House spokesman when asked if President Barack Obama had discussed the terror camps in North Waziristan with his war council on Thursday.

"Suffice to say that many regions in Pakistan have been the focus of our cooperative work with Pakistan, the government of Pakistan for the length of our administration, understanding that we have a threat that continues from that region of the world."
Posted by: Fred || 05/09/2010 00:00 || Comments || Link || E-Mail|| [6505 views] Top|| File under: Govt of Pakistan
Pak Taliban expanding alliances: report
The Pakistani Taliban, which American investigators suspect were behind the attempt to bomb Times Square, have in recent years combined forces with al Qaeda and other groups, threatening to extend their reach and ambitions, Western diplomats, intelligence officials and experts claim.


What do the good men at the ISI say? Have they yet started to panic, realizing they've reared a fully grown dragon that they're holding only by the tip of the tail?

Since the group's formation in 2007,


2007? Is the journalist quite, quite certain about the timing?

the main mission of the Pakistani Taliban has been to maintain their hold on territory in Pakistan's tribal areas to train fighters against American and NATO forces in Afghanistan and, increasingly, to strike at the Pakistani state as the military pushes into these havens, the New York Times reported on Friday.

Degraded: Pakistan's military offensives and intensifying US drone strikes have degraded their capabilities. But the Pakistani Taliban have sustained themselves through alliances with any number of other militant groups, splinter cells, foot soldiers and guns-for-hire in the areas under their control.

Those groups have "morphed", a Western diplomat said in a recent interview. Their common agenda, training and resource sharing have made it increasingly difficult to distinguish one from another. The alliances have also added to their skills and tactics and list of shared targets, the newspaper claimed.


In the business world they call that consolidation.

"They trade bomb makers and people around," a senior US intelligence official said on Thursday in an interview. "It's becoming this witches' brew."

The senior intelligence official said that in recent years the overall ability and lethality of these groups had dropped, but that the threat to individual countries like the US had increased somewhat because the groups cooperated against a range of targets.

Not least among the groups is al Qaeda, which is exerting growing influence over the others. The Pakistani Taliban increasingly serve as its fig leaf, some experts said.

"The Taliban are the local partner of al Qaeda in Pakistan," said Amir Rana, the director of the Pakistan Institute for Peace Studies, who has tracked militant networks for years. "It has no capacity for an international agenda on its own."

Al Qaeda was one of a number of groups, including the Afghan Taliban, that relocated across the border to Pakistan's tribal areas after the American invasion of Afghanistan in 2001.


Interesting. Who else was over there, pray tell? Besides the original Taliban, I mean.

The Pakistani military has said for months that it has broken the back of the Pakistani Taliban since it began operations in Swat, Bajaur and South Waziristan, among other places. But the top leadership of the militant group remains at large and has sought new refuge largely in North Waziristan.

In a video released on Sunday, the Tehreek-e-Taliban Pakistan claimed responsibility for the attempted bombing. But on Thursday a spokesman for the group disavowed responsibility, the New York Times said. "The TTP has had no links with Faisal Shahzad whatsoever," the spokesman, Azam Tariq, said in a phone call to reporters in Peshawar from an undisclosed location. "We never imparted training to him, nor had he ever come to us."


"Please don't let the American UAVs kill us!"

But he said the group had placed suicide bombers in the US, who, he said, would carry out their mission at an opportune time.


Modification: "Please don't kill us for an attack that didn't work. You can kill us later when we're successful."

The various tribes and clans within the TTP tend to be tied to their local areas and do not have the reach to recruit beyond their territory.


On the other hand, so long as they're successful, the foreign jihadi wannabes will continue to trickle in.
Posted by: Fred || 05/09/2010 00:00 || Comments || Link || E-Mail|| [6480 views] Top|| File under: TTP
Severe consequences if US attacked: Clinton
[Al Arabiya Latest] The United States has warned of "severe consequences" if a successful extremist attack in America were traced back to Pakistan, U.S. Secretary of State Hillary Clinton said on Friday in an interview with CBS' "60 Minutes."


But no consequences for an unsuccessful one.

The Pakistani Taliban claimed responsibility for a failed bid to bomb New York's Times Square last Saturday. If proven, it would be the group's first act in the United States.

However Clinton also acknowledged Pakistan's increased cooperation in the war on terror, but said the United States expected more. "We've made it very clear that if -- heaven-forbid-- an attack like this that we can trace back to Pakistan were to have been successful, there would be very severe consequences," Clinton told CBS's "60 Minutes" program, according to excerpts released by the TV network.

Pakistani-American Faisal Shahzad has been charged with driving the crude homemade bomb into Midtown Manhattan and said he acted alone, according to authorities. But investigators have uncovered possible links to the Pakistani Taliban and a Kashmiri Islamist group.

The 30-year-old son of a retired Pakistani Air Force officer is facing five terror charges and has admitted to the failed plot and to receiving bomb-making training in a Taliban and al-Qaeda stronghold in Pakistan, prosecutors said.

He has been charged with attempting to use a weapon of mass destruction and trying to kill and maim people, as well as other counts. Shahzad is yet to appear in court as he has waived his U.S. legal rights and is talking to investigators.

Better relations
Tension remained high in New York after Shahzad was plucked from an Emirates airline flight he boarded on Monday night even though he had been placed on a "no fly" list. Several blocks of Times Square were shut down again on Friday for 90 minutes to investigate a suspicious package that turned out to be a lunch cooler.

Some analysts have speculated that if the Pakistani Taliban were involved in the Times Square plot, it could be responding to U.S. drone attacks that have killed militants hiding in Pakistan as well as civilians.


And the drone attacks are in response to Taliban attacks on Afghanistan. Lots of quids to quos in this situation, leading eventually to 9/11.

The United States, which sees Pakistan's effort against militants as crucial to its fight against the Taliban in Afghanistan, has about 200 military personnel in Pakistan, including Special Operations forces on a training mission.

"We also have a much better relationship, military to military, intelligence to intelligence, government to government than we had before," Clinton said. "I think that there was a double game going on in the previous years, where we got a lot of lip service but very little produced."
"We've got a lot produced. We have seen the killing or capturing of a great number of the leadership of significant terrorist groups and we're going (to) continue that," she said in the interview.


There certainly have been lots of news reports on the subject over there.

U.S. Defense Secretary Robert Gates said on Friday the United States was prepared to provide more assistance to Pakistan if it wanted it in the wake of the attempted Times Square bombing.
Posted by: Fred || 05/09/2010 00:00 || Comments || Link || E-Mail|| [6486 views] Top|| File under: Govt of Pakistan
Shahzad May Have Received Online Education in Jihad
The jihadis hate all things made by infidels, but they aren't above using them to their best advantage ...

Of course. They are entitled to benefit from the work of our hands. The infidels are sheep to be sheared, fields to be harvested at the whim of our masters. It is so written, somewhere.

The 30-year-old Pakistani-American accused of trying to blow up an SUV in the heart of Times Square may have been poring through the Internet for years to gather information on jihad. FoxNews.com has uncovered several dozens of postings by a man named Faisal Shahzad on radical Islamist Salafist websites devoted to a variety of different jihadist sects.

The 30-year-old Pakistani-American accused of trying to blow up an SUV in the heart of Times Square may have been poring through the Internet for years to gather information on jihad.

FoxNews.com has uncovered several dozens of postings by a man named Faisal Shahzad on radical Islamist Salafist websites devoted to a variety of different jihadist sects. Experts suspect this is the same Faisal Shahzad whom authorities have charged with plotting to explode a massive car bomb in New York on Saturday. If so, then he has been educating himself on the Internet for years on the legitimacy of holy war.

Shahzad visited numerous websites devoted to ideological discussion of Islamism and Shariah law. His apparent online posts date back to at least 2006 -- three years before the Times Square suspect became a naturalized American citizen.

"If the person on these websites is indeed the suspected bomber, the postings show that he was intellectually thinking about engaging in jihadism for a few years," said Dr. Walid Phares, director of the Future Terrorism Project at the Foundation for Defense of Democracies. "Knowing that, the ideology of jihadism often has inspired violence and terrorism....

"These can be coined as Islamist Salafist websites where lots of material is posted, including theological, ideological and political texts and blogs," Phares said, noting that he saw discussions about fatwas, jihad and other Islamist causes on these sites."

"Individuals do not become jihadists overnight or because of one major crisis or event, as some social scientists proclaim," Phares said. "They become jihadists over time, after a gradual change, consciously in a stable intellectual process."

An FBI spokesman said any possible online postings by Shahzad would be investigated.

An intelligence source initially provided Fox News with a link to what was believed to be an online posting by the Times Square suspect. Using details from that post, FoxNews.com found several dozen more on radical Islamic jihadist sites devoted to a range of Salafist sects. These other postings shared either the same IP address -- in Pakistan -- or e-mail address or partial e-mail address. (For example, in some cases the same user name appeared on both Yahoo and Hotmail accounts.)


various posts snipped; they're at the original.

In many of his posts, the man intelligence officials believe is the Times Square bomber appears to be an eager and inquisitive student, and he frequently engaged in discussions revolving around the ideological argument at the heart of different schools of jihadist thought.

He asked, for example, why a certain fatwa was issued in one instance while one was not in a similar situation. He asked about the specific differences in the beliefs of Salafists around the world, and the reasoning behind them.

He questioned the ideology behind a fatwa issued by the Deobandi school of thought in India. (Deobandi is an extremist South Asian form of Islam; major Taliban leaders attended Deobandi madrassas.)

In other posts, also uncovered by FoxNews.com, a user who also appears to be Shahzad inquired about how to obtain work visas in Italy and Canada. That same person was a member of a Google group that recently circulated a petition opposing a cartoon rendering of Muhammad that appeared in the Australian media.
Posted by: Steve White || 05/09/2010 00:00 || Comments || Link || E-Mail|| [6484 views] Top|| File under:
Israel-Palestine-Jordan
Shin Bet deports Spain's most famous clown upon arrival in Israel
Ivan Prado, the most famous clown in Spain, did not expect to be put on a return flight back to Madrid soon after arriving at Ben-Gurion International Airport late last month, after spending six hours with officials from the Shin Bet security service and the Interior Ministry. The officials accused Prado of having ties to Palestinian terror organizations. Foreign Ministry officials, meanwhile, say the incident caused grave damage to Israel's image in Spain.

Prado, director of the International Clown Festival in Galicia, arrived at Ben-Gurion Airport on April 26 with a Spanish national of Arab origin. They planned to go to Ramallah to help organize a similar festival, but at passport control Prado was taken aside by a Shin Bet officer who asked him about his planned visit to the West Bank and about his connections to various Palestinian organizations. He and his female companion were held for six hours, during which they were questioned repeatedly, and their passports were confiscated.

They were sent back to Spain after an Interior Ministry official informed them that they would not be permitted into Israel. After Prado returned to Madrid he launched a media campaign denouncing Israel and comparing the situation of Palestinians in the West Bank with Jews in Poland.

The incident sparked tension between the Israeli Embassy in Madrid and the Foreign Ministry in Jerusalem, prompted by questions to the embassy from Spanish journalists and fueled by the diplomats' anger at the Foreign Ministry's explanation that Prado was turned away at the airport "for security reasons."

The Shin Bet issued a statement to Haaretz lacking significant details about the reasons behind the decision. "We recommended to the Interior Ministry to prevent his entry into Israel after the findings of the security check produced suspicions about him," the statement said. "The man declined to provide complete information to the security people, especially in regard to his links with Palestinian terror organizations."
Posted by: ryuge || 05/09/2010 11:22 || Comments || Link || E-Mail|| [6491 views] Top|| File under:
Israel hijacked Middle East peace
[Iran Press TV Latest] Turkey and Syria say Israel prevents the establishment of peace in the Middle East, mounting international condemnation of Tel Aviv's policies.


Thank you, President Obama.

Meeting in the Turkish capital, Ankara on Saturday, Turkish President Abdullah Gul and his visiting Syrian counterpart Bashar al-Assad blasted Tel Aviv's illegal settlement expansion in occupied al-Quds (East Jerusalem), AFP reported.

Gul said the construction of the settler units "is a very dangerous trend," which could lead "to things getting out of control."

Israel occupied al-Quds as part of the West Bank in the 1967 Six-Day War and later annexed it. The war also finished with Tel Aviv's capture of Syria's Golan Heights and Lebanon's Shebaa Farms.

Tel Aviv has invariably turned down the Palestinian condition for resumption of direct talks by permanently halting its building up of the occupied lands.

Israel has also remained technically at war with Damascus and Beirut as it has refused to return their territories.

Turkey mediated four rounds of indirect talks between Israel and Syria in 2008. The talks stalled following the Israeli raids on the Gaza Strip at the turn of 2009 which killed more than 1,400 Palestinians.

Gul said Damascus had expressed its readiness to resume the talks a number of times, but the overture was not copied by Tel Aviv.

Assad also said "Israel is not ready for honest mediation."

Israeli authorities have, meanwhile, threatened Syria with military action, claiming it supplies Russian-made Scud missiles to the Lebanese resistance movement Hezbollah.
Posted by: Fred || 05/09/2010 00:00 || Comments || Link || E-Mail|| [6463 views] Top|| File under:
Syria-Lebanon-Iran
Iran's UN dinner fails to break nuclear deadlock
[Al Arabiya Latest] A surprise, high-profile U.N. dinner failed to break the deadlock with Iran over its nuclear plans as the United States called it a "missed opportunity" and kept up the pressure Friday for U.N. sanctions.

The Obama administration also claimed that Iran's dinner invitation to all 15 U.N. Security Council members on Thursday is another sign that Tehran is worried about its international isolation and that U.S. diplomacy is paying off.

Several Western diplomats said that Iranian Foreign Minister Manouchehr Mottaki spoke at length to his dinner guests on Thursday evening about a stalled U.N.-backed nuclear fuel exchange proposal that Security Council members Turkey and Brazil are trying to help revive.

State Department spokesman Philip Crowley said the U.S. and other guests at the dinner failed to bridge gaps over a proposed nuclear fuel swap deal with Iran.

In a "frank and professional exchange" with Mottaki, U.S. diplomat Alejandro Wolff and other council representatives "pointed out the significant flaws and shortcomings in Iran's approach," Crowley said.

"Mottaki focused on the Iranian counterproposal to the Tehran research reactor, which deviates in significant ways from the balanced IAEA proposal that Iran agreed to and then walked away from last October," Crowley said.

"But we see this as yet another missed opportunity by Iran to meet its international obligations," Crowley said.
Posted by: Fred || 05/09/2010 00:00 || Comments || Link || E-Mail|| [6479 views] Top|| File under: Govt of Iran
Iran belongs to world's 'nuclear club,' cleric says
Iran has entered the world's "nuclear club" and major powers should accept it, an influential cleric told worshippers on Friday, underlining Tehran's defiance in a dispute with the West over its atomic activities.

Ahmad Khatami, a conservative hard-liner in the clerical establishment, also warned the major powers that Iran could "endanger your entire world" in any future confrontation.

The United States is lobbying UN Security Council members to back a fourth round of sanctions on Iran, to press it into curbing sensitive nuclear work the West suspects is aimed at making bombs.

Iran, the world's fifth-largest crude exporter, says its nuclear program is aimed at generating electricity and has refused to bow to international pressure to halt it.

"In regard to the nuclear issue, you should regard the nuclearization of Iran as a bygone fact," said Khatami, who is a member of a powerful clerical body, the Assembly of Experts.

"By God's grace, Iran has entered the world countries' nuclear club," said in a sermon broadcast live on state radio.

The United States and Israel, Iran's arch foes, have not ruled out military action if diplomacy fails to resolve the row.

Iran, a predominantly Shiite Muslim state, has said it would respond to any attack by targeting US interests in the region and Israel, as well as closing the Strait of Hormuz, a waterway crucial for global oil supplies.

Addressing the six world powers which are now discussing a possible new round of sanctions on Iran - the United States, Britain, France, Germany, China and Russia - Khatami said: "If you should want to stand up against this religious (Islamic) system you would be standing up against the religion of God, and if you should want to confront our religion we will endanger your entire world."

Khatami praised President Mahmoud Ahmadinejad's attendance at this week's start of the month-long review conference of the nuclear Non-Proliferation Treaty, which Tehran and Washington accuse each other of violating.

In his May 3 speech at UN headquarters in New York, Ahmadinejad urged the United Nations to punish countries like the United States that threaten to use nuclear arms.

US Secretary of State Hillary Clinton dismissed Ahmadinejad's comments as the "same tired, false and sometimes wild accusations," and she urged nations to focus on efforts to bring Iran to heel over its nuclear program.

"Our president took part in this conference with full courage and intelligence," Khatami said. "If anyone wants to see how effective this trip was they should look at the indignation of the arrogant powers."

Posted by: Fred || 05/09/2010 00:00 || Comments || Link || E-Mail|| [6462 views] Top|| File under: Govt of Iran
Who's in the News
51
[untagged]
3
al-Qaeda in Pakistan
2
TTP
2
Hamas
2
Govt of Pakistan
2
Govt of Iran
1
Pirates
1
al-Qaeda
1
Taliban
1
al-Qaeda in Arabia
1
Commies
Bookmark
E-Mail Me
The Classics
The O Club
Rantburg Store
The Bloids
The Never-ending Story
Thugburg
Gulf War I
The Way We Were
Bio
Merry-Go-Blog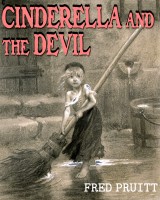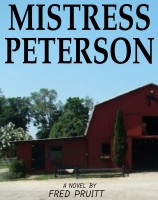 On Sale now!


A multi-volume chronology and reference guide set detailing three years of the Mexican Drug War between 2010 and 2012.

Rantburg.com and borderlandbeat.com correspondent and author Chris Covert presents his first non-fiction work detailing the drug and gang related violence in Mexico.

Chris gives us Mexican press dispatches of drug and gang war violence over three years, presented in a multi volume set intended to chronicle the death, violence and mayhem which has dominated Mexico for six years.
Click here for more information


Meet the Mods
In no particular order...


Steve White
Seafarious
Pappy
lotp
Scooter McGruder
john frum
tu3031
badanov
sherry
ryuge
GolfBravoUSMC
Bright Pebbles
trailing wife
Gloria
Fred
Besoeker
Glenmore
Frank G
3dc
Skidmark
Alaska Paul



Better than the average link...



Rantburg was assembled from recycled algorithms in the United States of America. No trees were destroyed in the production of this weblog. We did hurt some, though. Sorry.
3.235.228.219

Help keep the Burg running! Paypal: