Afghanistan
Karzai makes fallen defense minister his adviser
KABUL: Afghan President Hamid Karzai appointed yesterday as senior adviser Abdul Rahim Wardak, the defense minister thrown out of Parliament for alleged security failures, in a move likely to be welcomed by Kabul's Western allies.

Wardak and interior minister Besmillah Muhammadi were dismissed by Parliament earlier this month for what MPs said was their failure to stop a resurgence in the 10-year Taleban insurgency and cross-border shelling from Pakistan. Karzai had allowed the pair to continue serving in an acting capacity, but Wardak resigned a few days later.

He has now been appointed senior presidential adviser on army reform, development and armaments, Karzai said in a decree, calling him a "knowledgeable and experienced" general.

The appointment will meet with the approval of the US-led international coalition helping Kabul fight the insurgency by Taleban militants who were ousted from power in a 2001 invasion. Coalition commander US General John Allen said in an effusive statement earlier yesterday that: "in my mind, he will always be the father of the modern Afghan army".

Warden's "extraordinary drive, competence and vision propelled him to leadership positions of the greatest importance", Allen said.
Posted by: Steve White || 08/14/2012 00:00 || Comments || Link || E-Mail|| [271 views] Top|| File under:
Africa Horn
Sudan court drops terrorism charge on US resident
KHARTOUM: A Sudanese court dropped charges of forming a terrorist organization and released two men, one a US resident, yesterday, in one the first trials of people arrested during a spate of anti-government protests that broke out in June.

Security forces arrested Radwan Daoud, whose origins are in Sudan's western Darfur region, and Ahmed Ali Mahjoub last month at a house in a Khartoum suburb. Daoud has legal permanent resident status in the United States, according to the US embassy in Sudan.


Radwan, Radwan .. is that a nickname for 'Randall'? 'Rupert'? 'Roderick'?

The court dropped charges, filed by state prosecutors, against the two men of forming a terrorist organization and ordered their release, judge Abbas Halifax told the court session. He ordered Daoud to pay 500 Sudanese pounds ($90) for planning to burn tyres during a protest. Authorities had earlier said they found political materials calling for demonstrations and regime change in the house.
Posted by: Steve White || 08/14/2012 00:00 || Comments || Link || E-Mail|| [259 views] Top|| File under:
Africa North
Egypt's Morsi 'studying' amending Camp David Accords
Egyptian President Mohamed Morsi is considering amending the Camp David Accords to give Egypt full control over the Sinai, his legal adviser told a national newspaper.

Mohamed Gadallah told the Egyptian Al-Masry Al-Youm that Morsi is "studying" whether to amend the basis for the peace treaty signed between Israel and Egypt in 1979.

Under the accords, Israel agreed to withdraw its troops and citizens from the Sinai and return it to Egypt in return for normalized relations and a restriction on the number of Egyptian troops allowed to enter the Sinai, particularly near the border with Israel.

Morsi has said several times since taking office that he would respect all international treaties signed by Egypt.

Calls for amending the treaty have increased since last week's terrorist attack on Egyptian security officers in the Sinai, according to the newspaper.


never let a crisis go to waste.


Israel in recent weeks had tacitly agreed to increased numbers of Egyptian troops in the Sinai.
Posted by: tipper || 08/14/2012 15:15 || Comments || Link || E-Mail|| [461 views] Top|| File under:
US calls on Egypt military, government to work together
ABoard Air Force One: The United States on Monday urged Egypt's military and government to work together, a day after President Muhammad Mursi forced out the country's longtime defense minister.


Sure Hillary, that'll happen. Lions lie down with hyenas all the time...

Although it's my understanding that generally only the lions get up on their own afterward.

"It is important for the Egyptian military and civilian leadership to work closely together to address the economic and security challenges facing Egypt," White House press secretary Jay Carney told reporters. "We hope that President Mursi's announcement will serve the interests of the Egyptian people."

The US reaction came a day after Mursi forced Field Marshal Hussein Tantawi to retire and scrapped a recent constitutional document that gave the military legislative and other powers. Tantawi was replaced by Abdel Fattah Al-Sissi, whom Carney said was known to the United States from his previous position and whose appointment it welcomed.

"We had expected President Mursi to coordinate with the military to name a new defense team and we will continue to work with Egypt's civilian and military leaders to advance our many shared interests," he said.

Carney reiterated that the United States was prepared to help Mursi and the military as they work to prevent future attacks.


Using borrowed Chinese money, based on current indications.
Posted by: Steve White || 08/14/2012 00:00 || Comments || Link || E-Mail|| [276 views] Top|| File under:
Africa Subsaharan
Sweden freezes aid to Rwanda over DR Congo
Not all terror acts are Islamic...

STOCKHOLM: Sweden announced yesterday that it was provisionally suspending aid to Rwanda pending clarification of reports that the central African nation has backed rebels in Democratic Republic of Congo.

"We have chosen to hold off with aid to shed light on what is going on Congo and how they (the Rwandan authorities) are involved," Cooperation Minister Gunilla Carlsson told public radio SR.

"We have not stopped, we have chosen to freeze" a part of the aid budget, said Swedish foreign ministry spokeswoman Eva Sundquist, adding that Rwanda should "take up its responsibilities for the development of the region."

Sweden has not given direct budgetary support to Rwanda since 2008, but instead finances development projects in areas such as human rights, the environment and free trade initiatives, added Sundquist. The United States, the Netherlands and Germany have already suspended all or part of their aid to Rwanda since a UN report in June accused high-ranking Rwandan officials of backing army mutineers in eastern DR Congo, who have formed a rebel group called M23.

Rwanda strongly denies the allegation and has in turn accused the Kinshasa government of backing Rwandan Hutu rebels of the Democratic Forces for the Liberation of Rwanda (FDLR), who also operate in eastern DR Congo and are opposed to the Rwandan regime of President Paul Kagame.

Asked by AFP what a partial freeze of Swedish aid would entail, the Swedish foreign ministry gave no details. In 2011, Sweden gave Rwanda aid worth 215 million kronor (26.1 million euros, $32.2 million).

A summit of the African Great Lakes nations, which include Rwanda and DR Congo, was held last week to open the way for a neutral force to eradicate the armed groups operating in eastern DR Congo, but it ended Wednesday with no significant outcome.
Posted by: Steve White || 08/14/2012 00:00 || Comments || Link || E-Mail|| [269 views] Top|| File under:
China-Japan-Koreas
Pudgy's Uncle Visits Beijing
Making sure his power base is secure, that the Chinese will tell Pudgy to listen to uncle, and to check on the proper storage of his Krugerrands...

North Korea's eminence grise Jang Song-taek made a sudden visit to Beijing on Monday afternoon, the highest-ranking North Korean official to go to China since former leader Kim Jong-il's death in December last year. Jang is the husband of new leader Fat Boy Kim Jong-un's aunt, the former leader's younger sister.

Jang is expected to stay in China for six days and will meet top Chinese leaders including President Hu Jintao and Premier Wen Jiabao. He will also likely meet Vice President Xi Jinping, tipped to become president at the upcoming Communist Party Congress in October.

"A delegation led by Jang left Pyongyang to attend the third session of the joint [North] Korea-China guidance committee on the development of special economic zones in Rajin-Sonbong and Hwanggumpyong and Wihwa Islands to be held in Beijing," the official KCNA news agency reported earlier that day.

A diplomatic source in Beijing said the North Korean delegation consists of some 50 members. Jang and Chinese Minister of Commerce Chen Deming meet on Tuesday. On Wednesday and Thursday, Jang is expected to visit economic zones in the booming southern Chinese provinces of Jiangsu and Zhejiang, suggesting there is a heavy economic focus to the visit. He goes back to Beijing on Friday and returns to Pyongyang the following day.

Jang is in China for the first time since he accompanied Kim Jong-il on his last visit to China in May last year.
Posted by: Steve White || 08/14/2012 00:00 || Comments || Link || E-Mail|| [586 views] Top|| File under:
Pudgy's Uncle Gains Control of N.Korea
North Korea is now firmly under the control of Jang Song-taek, the eminence grise behind 20-something leader Fat Boy Kim Jong-un, following the purge of a rival group led by army chief Ri Yong-ho. Analysts say Jang has emerged as the sole power behind the throne, systematically dismantling a power structure put in place by former leader Kim Jong-il before his death in 2011.


You didn't think Pudgy was running the country himself, did you...

In January 2009, when Kim Jong-il handpicked his son Suet Face Jong-un to succeed him, he handed control of the military to Ri, of the State Security Department to its first deputy director U Dong-chuk, and of the Workers Party's Organization and Guidance Department to some officials close to Jang, according to an informed source. But no sooner was Kim dead than Jang set about eliminating Ri, U and other key officials.

"There'd be no reason for Kim Jong-un himself to dismantle after just seven months in office the support structure his father built for him," said Baek Seung-joo at the Korea Institute for Defense Analyses. "The shadow of Jang Song-taek looms large" over the young leader.

Jang, who is Kim Jong-un's uncle, seems to have been intent on getting rid of his rivals since 2010. His greatest rival Ri Je-gang, a one-time first deputy director of the Workers Party's powerful Organization and Guidance Department, died in a mysterious car accident in May 2010, just a few days before Jang was to be promoted. And early last year, spy chief Ryu Kyong, another apparent rival, was accused of treason following a visit to Seoul and was purged.

Instead, figures considered loyal to Jang now occupy key posts in the regime. New army chief Choe Ryong-hae, Mun Kyong-dok, the head of the party's Pyongyang chapter, Ri Yong-su, the head of the party's labor groups, Ambassador to China Ji Jae-ryong, and Sports Minister Pak Myong-chol -- all have been close to Jang for decades.
Officials who have sided with Jang are generally doing fine. A key example is Kim Jong-il's last wife Kim Ok, who served as de facto leader when Kim suffered a massive stroke in August 2008. "At that time, Kim Ok deferred to the opinions of Jang and his wife Kim Kyong-hui, Kim Jong-il's sister," an informed source said. "That appears to have guaranteed her status following Kim's death."

But some experts say there are natural limits to Jang's power. "In North Korea, only the Kim family is allowed to reign," said on intelligence source. "Jang's power will last only as long as his wife is alive."


Or until Pudgy eats one too many snails...

Meanwhile, Kim Jong-un appears besotted with a new amusement park in Pyongyang and has conducted four on-site visits so far this year, with pictures from the latest beamed around the world. "Kim has no major accomplishments under his belt


He's a no-account party boy who flunked out of a Swiss boarding school; why would anyone expect him to have any accomplishments?

and seems to be touting the amusement park to highlight how much attention he is paying to the people," a government official here said.
Posted by: Steve White || 08/14/2012 00:00 || Comments || Link || E-Mail|| [371 views] Top|| File under:
Europe
Norway could have prevented Breivik massacre: commission
Not all terror acts are Islamic...

OSLO: Norwegian police and security services could have prevented all or part of an attack by far-right militant Anders Behring Breivik, who killed 77 people in a bombing and gun massacre last year, a government commission said on Monday.

Intelligence services could have learned about Breivik's plans months before the attack made him the worst mass killer in Norway's peacetime history, the commission's report said. The government building he bombed should have been better protected and he should have been stopped before he gunned down dozens of victims, mostly teenagers, on an island as police struggled to find a working helicopter and a suitable boat.

"All in all, July 22 revealed serious shortfalls in society's emergency preparedness and ability to avert threats," the commission said. "The challenges turned out to be ascribable to leadership and communication to a far greater extent than to the lack of response personnel."


The government also could have allowed personal rights to own firearms. And concealed carry...

Breivik first detonated a fertilizer car bomb outside government headquarters in Oslo, killing eight people, then traveled to the ruling Labour Party's summer camp on Utoeya island where he gunned down 69 victims unimpeded.

Authorities had become aware of his suspicious activities months before when he purchased items that could be used to make bombs but intelligence service failures meant he was not put on a watch list, the commission said in the 482-page report.

The government building should have been much better protected as it had been identified as a security risk years before. But government squabbling over minor details of the security measures needed meant little was done.

Once the bombing took place, a witness's description of Breivik, which was phoned into police, was not passed on to officers in the field for 20 minutes. Police should have automatically activated drills meant to guard against multiple attacks but weak leadership and disorganization led to delays, the report said.

The military was not immediately informed, police could not find the helicopter, and its boat, intended to transport special forces to the island, could not carry the necessary load.

"The authorities' ability to protect the people on Utoeya island failed. A more rapid police operation was a realistic possibility. The perpetrator could have been stopped earlier on 22 July," the commission said.

The commission's finding are a major embarrassment for security forces but the justice minister and security chief at the time have both resigned since the attack while many of the senior police personnel involved have also been replaced.

Prime Minister Jens Stoltenberg said on Monday he took ultimate responsibility for the intelligence and police failures, after the publication of the report. "It took too long to apprehend the perpetrator and the police should have been on Utoeya earlier. This is something I regret," he said.
Posted by: Steve White || 08/14/2012 00:00 || Comments || Link || E-Mail|| [283 views] Top|| File under:
India-Pakistan
Taliban jihad literature printed in Pakistan
Outside

Beautiful Downtown Peshawar

's mosques, after Friday prayers, magazines with articles and pictures of attacks by the Afghan Taliban and violence carried out by NATO


...the North Atlantic Treaty Organization. A collection of multinational and multilingual and multicultural armed forces, all of differing capabilities, working toward a common goal by pulling in different directions...


forces are distributed, most of the time for free. The magazines are usually accompanied by guidance on Shariah law.

These magazines are available in a number of languages including Urdu, English, Farsi and Dari, reaching out to a wide-ranging audience. One such magazine in Urdu, called Nawaa-e-Afghan Jihad, published last month, has pictures of an attack in June on a hotel in Kabul.

Part of the caption below it reads:

"The Islamic Emirate's "Fidayeen" attacked a hotel on 22nd June, 2012 in the Green Zone of Kabul killing 25 crusaders and 9 Afghan officials. Along with this, dozens of security personnel were also doomed to hell."

Although in Pakistain such literature has gone under the radar due to a crackdown by law enforcement agencies, in Afghanistan, this material continues to flourish in provinces along the border including Kunar and Khost, according to locals from these areas.

Near the historic Qissa Khwaani Bazaar in Peshawar is a printing press market aptly called "Mohalla Jangi," which means the "Neighbourhood of War". A narrow lane leads inside to around 2,000 printing presses, busy churning out paper printed with whatever has been ordered by the customer.

Ostensibly, the shops here print school books, government publications and promotion material for the development sector, the majority of which is distributed in Afghanistan. But behind closed doors, the industry here also caters to Afghan jihad literature.

Umer, who has run a business here for the last 15 years, says Taliban literature gets printed regularly from his market. "For those who take such orders, it's just business. Times are bad and some printers need the money," Umer adds.

Most of his clients are also from Afghanistan, but Umer claims he only takes orders from the development sector. "Those two buildings over there, they have printing presses in them," says Umer, pointing to a building nearby that looks like a residential complex. "They have tried to hide what they are printing by not having the machines out in the open. But here at the market we all know some of the jihadi magazines originate from here," he claims.

Just last month, one of the printers from this market was picked up by law enforcers on suspicion of printing Pro-Taliban material. Although he has returned, he refuses to meet with the press and has not come to the market since he was freed.

Another printer, Murad, says around four to five of the businessmen here take orders from the Afghan Taliban. "Peshawar is the first choice for anyone coming from Afghanistan. But now with police harassment of Afghans increasing in Peshawar, most head to Lahore, where the local police cannot distinguish between them and Pashtuns from Pakistain," Murad adds.
Posted by: ryuge || 08/14/2012 06:21 || Comments || Link || E-Mail|| [280 views] Top|| File under:
Pakistan must broker Afghan peace: US Amb.
KABUL: US Ambassador to Afghanistan James Cunningham on Monday urged Pakistan to play a "positive, cooperative" role in nurturing a reconciliation that Taliban suspended in March after accusing US officials of failing to honour confidence-building promises.


He also encouraged Pak citizens to play the Powerball, pointing out similar odds of success...

Pakistan had a role to play in the peace process, he said. "We want to see Pakistan play a positive, cooperative role on this across the board. Pakistan obviously has a role to play here and we are encouraging them to play that role."

There are signs that Taliban are considering peace talks with the Afghan government and "contacts" are taking place, the ambassador said. His comments came as Afghan officials said government representatives had held secret talks with a key member of Taliban, Mullah Abdul Ghani Baradar, who is being held in a Pakistani jail. Baradar, whose 2010 arrest in Pakistan was blamed by Kabul for sabotaging peace initiatives, is the most important Taliban leader held in prison and was known as a trusted aide to the terrorists' elusive leader Mullah Muhammad Omar.

The ambassador, who formally took up the post on Monday, did not refer directly to those talks, but told a news conference in answer to a question, "There are contacts taking place, mostly at this point among Afghans – Taliban and Afghans."

Cunningham said the United States had made no decision on the transfer of Taliban prisoners held at the military prison at Guantanamo Bay – an issue which led the terrorists to break off tentative contact with Washington earlier this year.
Posted by: Steve White || 08/14/2012 00:00 || Comments || Link || E-Mail|| [266 views] Top|| File under:
3 more bodies recovered from Gayari Sector
RAWALPINDI: Three more bodies of soldiers were recovered from Gayari Sector of Siachen on Monday. The total number of recovered bodies has reached 78. According to an ISPR spokesman, the rescue teams have recovered three more bodies and the process for their identification had started.

Around 139 soldiers from the Northern Light Infantry Battalion along with six civilians were buried under an avalanche on April 7 in Gayari Sector near Skardu.
Posted by: Steve White || 08/14/2012 00:00 || Comments || Link || E-Mail|| [276 views] Top|| File under:
Israel-Palestine-Jordan
'We Could Destroy Parts Of Lebanon To Stop Rockets'
[Jerusalem Post] Former Mossad chief Yatom says rockets from

Leb

,

Gazoo

Strip "can cover all of Israel and that is the main problem."

The increasingly public discussion over a possible attack on Iran shifted slightly on Monday from reports of rifts within Israel's leadership, and deep divisions with the US, to how Israel might destroy parts of

Leb

and

Gazoo

if faced with a barrage of rockets from Hezbollah and

Hamas, always the voice of sweet reason,

.

One of the most oft-mentioned scenarios is that if Israel were to attack Iran, Tehran would respond not only by sending long-range missiles toward the Jewish state, but also by directing Hezbollah and Hamas to rain tens of thousands of missiles down on the country.

Vice Premier Silvan Shalom, speaking to Israel Radio, said that Iran did not have an "unlimited number of missiles," and that it was not as if Israel could not stop massive rocket fire within 24 hours by attacking the infrastructure in

Leb

and

Gazoo

and paralyzing daily life there. He mentioned targets such as power plants, oil refineries and airports.

Former Mossad head Danny Yatom echoed the idea, saying Israel may need to destroy parts of

Leb

and

Gazoo

if Hezbollah and Hamas acted at Iran's behest and launched a massive rocket attack.

Yatom warned against presenting an apocalyptic picture of how the Islamic Theocratic Republic would respond if Israel took military action against its nuclear program.

While acknowledging that Iran had a few hundred missiles that could reach Israel, and that the price would be horrible if those missiles were equipped with either nuclear or chemical warheads, Yatom said the central concern was the tens of thousands of rockets in Hezbollah and Hamas storehouses in

Leb

and

Gazoo

.

Those rockets, he said, could "cover all of Israel, and that is the main problem."

Yatom said that the lesson Israel learned from the 2006 Second

Leb

War, when Hezbollah fired hundreds of rockets on the North, was that "we will have to stop the firing of missiles, both from the North and the South, as quickly as possible."

To do this, he said, Israel would have to "act with great force against infrastructure in

Leb

and

Gazoo

, and it is possible that the price that

Leb

and

Gazoo

will pay will be horrible. We are liable to destroy, or likely to destroy, parts of

Leb

and parts of

Gazoo

, so that our citizens will not suffer and be killed."

Meanwhile,


...back at the abandoned silver mine, the water was up to Jack's neck and still rising...


Foreign Minister Avigdor Liberman picked up and amplified a theme first introduced last month by Defense Minister Ehud Barak: that the lesson Israel is taking away from the blood-letting in Syria is that the international community cannot be relied upon to intervene when needed.

"What is happening in Syria, unfortunately, is the failure of the international community to stop violence, the spilling of blood and the killing of civilians," he said.

Clearly hinting at the situation in Iran, Liberman said Syria was a test-case for the reliability of the international community.

"There is a basic question here. Can we, as people, as different, small countries, depend on the international community, with all the promises of security and guarantees?" he asked.

Liberman said that there was much talk about the situation in Syria in the UN Security Council, the EU and other forums. "What we did not see is any real ability to stop the mass slaughter of human beings," he said, adding that this raises "many difficult questions."
Posted by: trailing wife || 08/14/2012 00:00 || Comments || Link || E-Mail|| [579 views] Top|| File under:
Israel Hints That It Has Already Decided To Bomb Iran
An extraordinary interview with an anonymous subject has appeared in Haaretz, the Israeli newspaper. In over 3,200 words of prose, the man answering the questions is referred to only as "the decision-maker". But the piece is filled with hints about his identity, to the point where anyone with the slightest grasp of Israeli politics can work out that the anonymous interviewee must be Ehud Barak, the defence minister. (To take one example, the "decision-maker" is interviewed in a room that boasts a "black grand piano". Barak is a concert pianist -- there cannot be many others in the Israeli hierarchy).

The significance of the interview is that the "decision-maker" says quite plainly that Israel cannot rely on America to take whatever action is necessary to prevent Iran from achieving nuclear weapons capability. And Israel's own window for launching a preventive strike is closing more rapidly than Washington's.

"The gap between the two countries derives from the fact that the US and Israel have different abilities," says the interviewee.

"As the Iranians continue to fortify their nuclear sites and disperse them and accumulate uranium, the moment is approaching when Israel will not be able to do anything. For the Americans, the Iranians are not yet approaching the immunity zone − because the Americans have much larger bombers and bombs, and the ability to repeat the operation a whole number of times. But for us, Iran could soon enter the immunity zone."

Then the "decision-maker" (or Barak) reaches the crux of his argument: "And when that happens, it means putting a matter that is vital to our survival in the hands of the United States. Israel cannot allow this to happen. It cannot place the responsibility for its security and future in the hands of even its best and most loyal friend."

Israel was founded to protect the Jewish people from existential threats. In the final analysis, the country's leadership will trust no one else with this supreme responsibility. But Israel faces the danger of allowing the power to prevent Iran from crossing the nuclear threshold to slip from its hands, leaving the country with no option but to trust the US. And the interviewee is adamant that Israel would prefer to go to war rather than allow that moment to arrive.

In fact, he gives the impression that the crucial decision has already been taken: unless American goes to war within Israel's own time-frame for taking action (he lets slip that another year cannot be allowed to go by), then Israel will do the job itself.

"If Israel forgoes the chance to act and it becomes clear that it no longer has the power to act, the likelihood of an American action will decrease. So we cannot wait a year to find out who was right: the one who said that the likelihood of an American action is high or the one who said the likelihood of an American action is low. We can't wait to find out one morning that we relied on the Americans but were fooled because the Americans didn't act in the end. We need to look at the reality right now with total clarity. Even a cruel reality must be looked at with total clarity. Israel is strong and Israel is responsible, and Israel will do what it has to do."

The logic of these words is that Israel will act soon. Given the imminence of the US election, that probably means before November.

Let me emphasise a few notes of caution. First, I've written in the past about the possibility that Israel lacks the military capability to strike decisively against Iran's nuclear plants. Israel may simply be unable to do the job, however much its decision-makers might be convinced of the need for action.

Second, whenever Israel talks up the possibility of war, America toughens its own rhetoric against Iran and more sanctions are imposed. This gives Israeli "decision-makers" a direct interest in upping the ante and making verbal threats.

Finally, if the Israelis really were about to go into action -- assuming they have the capability -- they would not tell us beforehand. No tub-thumping belligerence would precede a war; on the contrary, it would come as a bolt from the blue.

Nonetheless, this interview provides an extraordinary insight into Israeli thinking. Here's what I find most striking: the whole tenor of the subject's comments suggests that the key decision has already been taken: Israel will go to war if America does not take action itself. All that remains to be settled is the timing. If that's a bluff, it is an extremely dangerous one.
Posted by: trailing wife || 08/14/2012 00:00 || Comments || Link || E-Mail|| [320 views] Top|| File under:
Jail For Rock Throwing: A West Bank Rite Of Passage
The worst of the anti-Israel claptrap removed, for the sake of the Reader's blood pressure.

AFP - Umm Abdullah sits beneath a cross-stitched portrait of a keffiyeh-clad Paleostinian youth holding a stone high in the air. Her sunny, crumbling apartment in Dheishe refugee camp in the southern West Bank town of Bethlehem is filled with the laughter of children and grandchildren -- but two of her sons are missing.

"The Israeli soldiers come in the night," she says, staring at a faded photograph of a teenage boy. "They take our children."

Three of her seven children spent time in Israeli prisons on stone-throwing charges when they were minors. Two of them, now adults, are still behind bars.
Her youngest, 20-year-old Abdullah, has been tossed in the slammer
Drop the rosco and step away witcher hands up!
three times -- the first when he was 16.

In Dheishe, Umm Abdullah's story is often the norm. According to Defence for Children International (DCI), around 700 West Bank children are tossed in the slammer
Drop the rosco and step away witcher hands up!
every year, most accused of stoning Israeli soldiers and military vehicles.

Other charges include making petrol bombs and involvement in "terrorist groups".


Just youts gone wild, nothing you wouldn't see in certain suburbs of Paris these days...

At the end of June, DCI figures showed that 221 Paleostinian children were in detention. Of that number, 35 were aged between 12 and 15.

Stone throwing, a symbol of Paleostinian resistance to the Israeli occupation, began among the youth of Jabaliya refugee camp in the northern

Gazoo

Strip during the first Paleostinian uprising (1987-1993). And 25 years on, with those children now adults, their own children continue do the same.

Under Israeli military order 1651, throwing stones is an offence which can see a child as young as 14 sentenced to 10 years behind bars if it is directed at a person with the intent to harm, or up to 20 years if thrown at a vehicle. DCI says children as young as 12 can be tried in Israeli military courts and imprisoned without charge for up to 188 days, although most are jugged
Into the paddy wagon wit' yez!
for between two weeks and 10 months.

In a 2012 report on stone throwing, Israeli rights group B'Tselem found that between 2005 and 2010, the military prosecuted 835 minors on stone-throwing charges.

"The IDF (Israel Defence Force) does not take lightly such serious incidents which endanger the safety of residents," the army said in a written response.

Of the 30 children in his class, Dheishe resident Mohammed al-Jareishi says that 24 ended up in Israeli jails on charges of stone throwing and political involvement. And the remaining six who weren't tossed in the slammer
Drop the rosco and step away witcher hands up!
that year were all later sent to prison, he adds.

At 17, he himself was charged with throwing rocks and belonging to the
Popular Front for the Liberation of Paleostine


... Paleostinian Marxist movement, founded in 1967. It is considered a terrorist organization by more than 30 countries including the U.S., European Union, Australia, Canada, and Antarctica. The PFLP's stated goal is the establishment of a socialist State in Paleostine. They pioneered armed aircraft hijackings in the late 60s and early 70s...


(PFLP) -- which Israel and the United States see as a terrorist group.

Jareishi described how children as young as 12 were made to choose a "political affiliation" -- either Fatah,

Hamas, always the voice of sweet reason,

, or PFLP -- by which they were grouped in prison.

Although some children are actively involved in political groups and even smuggle weapons into refugee camps, others insist they are falsely accused.

Jamal Fraj was 14 when he was tossed in the slammer
Drop the rock and step away witcher hands up!
for throwing petrol bombs at soldiers who raided Dheisheh. Now, more than 20 years later, his son Khaled is in Ofer prison near Ramallah on similar charges. When he was small, Jamal threw stones at soldiers who entered the camp at night because he thought it was a game of cops and robbers. He says it was an attempt to normalise the abnormal.


Where'd he learn that phrase?
Posted by: trailing wife || 08/14/2012 00:00 || Comments || Link || E-Mail|| [403 views] Top|| File under:
Olde Tyme Religion
Ramadan TV Show Stirs Argument Across Arab World
(

Rooters

) - A television drama about the life of a seventh century

Moslem

ruler, Omar Ibn al-Khattab, is polarizing opinion across the Arab world by challenging a widespread belief that actors should not depict Islam's central figures.


The times, they are a-changing, and some insist on catching up.
Posted by: trailing wife || 08/14/2012 00:00 || Comments || Link || E-Mail|| [268 views] Top|| File under:
Science & Technology
Swiss Algorithm Tracks Crime, Rumours, Epidemics To Source
[AFP] Scientists in Switzerland


...home of the Helvetians, famous for cheese, watches, yodeling, and William Tell...


said on Friday they had devised software that can swiftly trace terror suspects, computer viruses, rumour-mongering and even infectious diseases back to their source.

"Using our method, we can find the source of all kinds of things circulating in a network just by 'listening' to a limited number of members of that network," said researcher Pedro Pinto of Lausanne's Federal Polytechnic (EPFL).

The programme, known as an algorithm, works by fast-tracking the route taken by the information to arrive back at its original source.

A key factor is using the time at which the data is passed from sender to recipient, to help

Sherlocks

follow as the path as directly as possible and eliminate false trails.

Publishing in the scientific journal Physical Review Letters, Pinto's team tested the algorithm on a known data maze to see if the tool could pinpoint the individuals behind the September 11 attacks on the United States.

"By reconstructing the message exchange inside the 9/11 terrorist network extracted from publicly released news, our system spit out the names of three potential suspects -- one of whom was found to be the

criminal mastermind

of the attacks, according to the official enquiry," he said.

Taking social networking sites as another example, Pinto said individuals could use the algorithm to find out who had started a rumour posted to 500 contacts by looking at posts received by just 15 to 20 of them.

The same algorithm could be used to identify the origin of unwanted online messages (spam) or a computer virus, said Pinto, post-doctorate researcher at EPFL's Laboratory for Audiovisual Communications.

The innovation can also be used to help epidemiologists, he said. Pinto traced the source of a cholera outbreak in South Africa after applying the formula to water and transport networks.

The maths could also be harnessed by advertisers specialising in so-called viral online marketing campaigns, while also making it easier to spot them in advance, Pinto said.
Posted by: trailing wife || 08/14/2012 00:00 || Comments || Link || E-Mail|| [336 views] Top|| File under:
Syria-Lebanon-Iran
Syrians Wage Frenzied Propaganda War On Social Media
[AFP] The battle for Syria is raging on the ground but also on social media, where people on both sides of the conflict are hacking, posting and spamming in a frenzied propaganda war.

The Twitter feeds of news organizations have been hacked by pro-regime elements, videos purporting to show atrocities in Syria are regularly posted to YouTube and pro- or anti-government messages often flood Facebook pages.

"People are using all these social media platforms to influence audiences outside their country to support them; they're getting quite aggressive with it," said David Bailey, an expert on social media and the military.

"The so-called Arab Spring was very softly-softly. Nobody was being too harsh on the web against the regime... Now it's 'look at this, look at that, and I'll drag up as much nastiness as possible in the hope that you're going to support me.'"

Social media are widely credited for having helped mobilise and coordinate protesters during the Arab Spring, which kicked off in Tunisia at the end of 2010 and spread to Egypt, Libya and other countries.

In Syria, they are being used as a platform to galvanise public opinion as the nearly 17-month-long uprising against
Hereditary President-for-Life Bashir Pencilneck al-Assad


Supressor of the Damascenes...


's rule rages on.

"It's not at all surprising that all the different elements in this conflict are making use of social media," said John Bassett, a cyber security expert at the Royal United Services Institute and a former British intelligence officer.

"It's the great arena where information struggles of whatever kind happen these days."

Pro-regime supporters, for instance, have spammed Facebook accounts deemed anti-Assad with thousands of vitriolic messages.

They are also posting pro-regime comments and "liking" them thousands of times -- a move that brings visibility to the statements.

In addition, the Syrian government is using social media to track activists, says Okhin, a

Gay Paree

-based hacker who has worked remotely with people in the country to educate them on cyber-security.

"By infiltrating social networks using traditional techniques -- pretending to be another person, putting people at ease -- they gain access to (the activist's) list of friends, and can see who they're speaking to," he said.

The hacker, who refuses to reveal his real name, adds that the government has reportedly tortured some activists to gain access to their social media accounts.

The regime also use techniques such as phishing, he said.

"They put in place a fake Facebook page, and people log on via the Syrian Internet with their user names and passwords, which the government then recover and use."

The Twitter accounts of news organizations have also been hacked. Last weekend, for instance, people gained access to one of

Rooters

' feeds and posted tweets -- some of which carried false reports about rebel casualties.

But Bassett said these methods were still relatively crude.

"They're able to use many of these fora only because the people they are hijacking have poor IT security... And there's not a great deal of understanding in human psychology and human behaviour in what's being done."

Opposition activists, meanwhile, are also making use of social networks to raise awareness of the situation, mainly by posting grisly videos purporting to show people killed or maimed by regime forces, including kids.

But the videos are hard to authenticate, and this method has sometimes backfired, with other footage posted online allegedly showing rebels themselves committing atrocities.

"Neither side has ultimate control on the message going out," said Bailey.

In some instances, social media have allowed outsiders to get wind of significant developments on the ground.

One man claiming to be a rebel, for instance, on Tuesday posted a photo on Facebook of himself posing with a weapon identified by one intelligence expert as a portable surface-to-air missile launcher with infrared guidance.

If the account and photo are genuine, it would be one of the first indications that Syrian rebels have acquired anti-aircraft missiles.

But aside from those fighting each other in and out of Syria, other activists are also using social media to collate information about casualties and victims of sexual violence in the uprising.

A group of US-based activists has created Syria Tracker, a crowd-sourced effort where people on the ground can report crimes via direct web entry, email or by tweeting with the hashtag #basharcrimes.

By also tracking news stories, blogs, Facebook posts, and cross-checking the information with trusted sources and other reporting outlets, the activists have created a map charting deaths across Syria.

Women Under Siege Syria is another similar, crowd-sourced map that charts rapes during the conflict.

Ultimately, though, experts say there is little evidence the war of words on social media is having a measurable impact on the ground.

"It's not at all clear whether information operations on any side -- and certainly on the regime side -- are being that productive," said Bassett.
Posted by: trailing wife || 08/14/2012 00:00 || Comments || Link || E-Mail|| [522 views] Top|| File under:
Terror Networks
Asia Times: ISI accused of manipulating Osama probe

Witnesses at the Abbottabad Commission have come forward to say that the ISI would has been picking them up while traveling to and leaving the probe, often "briefing" them on what to say and grilling them afterwards on the proceedings.

Abbottabad Commission Head Justice Javed Iqbal has expressed anger at the alleged interference, describing it as meddling and establishing a committee of military officials to investigate the apparent harassment.

The matter first came to light when a witness from the neighborhood of Bin Laden's complex in Abbottabad was late for giving testimony. When the court demanded an explanation, he said that on his way to Islamabad, some ISI personnel stopped him and told him what to tell the commission.

Several other witnesses have now also alleged they were harassed by the ISI, both before and after recording their statements. The witnesses say while they wished to remain impartial in their statements, they also feared ISI reprisals.

A broader question raised by the ISI's alleged grilling of witnesses, is why the intelligence agency was seemingly so concerned with influencing its outcome.

There have been numerous reports since 9/11 claiming that the ISI helped hide Bin Laden, who was for over a decade the world's most wanted man. This was why the US special forces raid was launched without consulting Islamabad.
Posted by: Water Modem || 08/14/2012 00:08 || Comments || Link || E-Mail|| [274 views] Top|| File under:
Who's in the News
56
[untagged]
1
Boko Haram
1
Thai Insurgency
Bookmark
E-Mail Me
The Classics
The O Club
Rantburg Store
The Bloids
The Never-ending Story
Thugburg
Gulf War I
The Way We Were
Bio
Merry-Go-Blog
Hair Through the Ages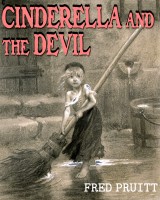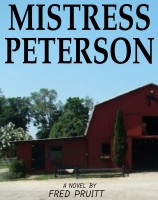 On Sale now!


A multi-volume chronology and reference guide set detailing three years of the Mexican Drug War between 2010 and 2012.

Rantburg.com and borderlandbeat.com correspondent and author Chris Covert presents his first non-fiction work detailing the drug and gang related violence in Mexico.

Chris gives us Mexican press dispatches of drug and gang war violence over three years, presented in a multi volume set intended to chronicle the death, violence and mayhem which has dominated Mexico for six years.
Click here for more information


Meet the Mods
In no particular order...


Steve White
Seafarious
Pappy
lotp
Scooter McGruder
john frum
tu3031
badanov
sherry
ryuge
GolfBravoUSMC
Bright Pebbles
trailing wife
Gloria
Fred
Besoeker
Glenmore
Frank G
3dc
Skidmark
Alaska Paul



Better than the average link...



Rantburg was assembled from recycled algorithms in the United States of America. No trees were destroyed in the production of this weblog. We did hurt some, though. Sorry.
35.169.107.85