Caucasus/Russia/Central Asia
Aerial shift in balance of power?
Russia will manufacture large quantities of its T-50 stealth combat aircraft as of 2015, with the intent of exporting it in substantial quantities. Russia sees the new aircraft as a chief measure towards increasing its export of military systems. In 2010, Russia exported such systems at a total value of $9 billion, and it intends to increase the defense export.

The T-50 is intended to replace Russia's old Mig-28 and Sukhoi-27 for the next 30 years. The T-50's initial flight was carried out in 2010, and now its development is being completed, with preparations underway in the Russian Sukhoi plants towards the start of production.

The T-50 is a twin-engine aircraft with a design reminiscent of the US F-22 produced by Lockheed Martin. It also possesses stealth and supersonic capabilities and will be equipped with the latest missile system generation.

Stealth aircraft is built in a special geometric form which prevents radar waves from returning to the antenna of the transmitting station, preventing against detection. The body of the aircraft is generally covered with special "radar absorbing" materials who are also meant to ensure that it will not be seen on radar screens.

Such an aircraft in the hands of states hostile to Israel, such as Iran, would result in a drastic disruption of the balance of power, if the aircraft proves to possess clear stealth qualities.
Posted by: Glinesh Craling7938 || 08/14/2012 00:00 || Comments || Link || E-Mail|| [467 views] Top|| File under:
China-Japan-Koreas
Fukushima 'caused mutant butterflies'


Genetic mutations have been found in three generations of butterflies from near Japan's crippled Fukushima nuclear plant, scientists said Tuesday, raising fears radiation could affect other species.

Around 12 percent of pale grass blue butterflies that were exposed to nuclear fallout as larvae immediately after the tsunami-sparked disaster had abnormalities, including smaller wings and damaged eyes, researchers said.

The insects were mated in a laboratory well outside the fallout zone and 18 percent of their offspring displayed similar problems, said Joji Otaki, associate professor at Ryukyu University in Okinawa, southwestern Japan.

That figure rose to 34 percent in the third generation of butterflies, he said, even though one parent from each coupling was from an unaffected population.

The researchers also collected another 240 butterflies in Fukushima in September last year, six months after the disaster. Abnormalities were recorded in 52 percent of their offspring, which was "a dominantly high ratio", Otaki told AFP.

Otaki said the high ratio could result from both external and internal exposure to radiation, from the atmosphere and in contaminated foodstuffs.

The results of the study were published in Scientific Reports, an online research journal from the publishers of Nature.

Otaki later carried out a comparison test in Okinawa exposing unaffected butterflies to low levels of radiation, with the results showing similar rates of abnormality, he said.

"We have reached the firm conclusion that radiation released from the Fukushima Daiichi plant damaged the genes of the butterflies," Otaki said.

The quake-sparked tsunami of March 2011 knocked out cooling systems at the Fukushima Daiichi nuclear power plant, causing three reactors to go into meltdown in the world's worst atomic disaster for 25 years.

The findings will raise fears over the long-term effects of the leaks on people who were exposed in the days and weeks after the accident, as radiation spread over a large area and forced thousands to evacuate.

There are claims that the effects of nuclear exposure have been observed on successive generations of descendants of people living in Hiroshima and Nagasaki when the US dropped atomic bombs in the final days of World War II.

But Otaki warned it was too soon to jump to conclusions, saying his team's results on the Fukushima butterflies could not be directly applied to other species, including humans.

He added he and his colleagues would conduct follow-up studies including similar tests on other animals.

Kunikazu Noguchi, associate professor in radiological protection at Nihon University School of Dentistry, also said more data was needed to determine the impact of the Fukushima accident on animals in general.

"This is just one study," Noguchi said. "We need more studies to verify the entire picture of the impact on animals."

Researchers and medical doctors have so far denied that the accident at Fukushima would cause an elevated incidence of cancer or leukaemia, diseases that are often associated with radiation exposure.

But they also noted that long-term medical examination is needed especially due to concerns over thyroid cancer among young people -- a particular problem for people following the Chernobyl catastrophe.

"There are a number of unknown factors surrounding the genetic impact of radiation," said Makoto Yamada, a medical doctor who examines Fukushima residents. "We still cannot 100 percent deny that the impact may come out in the future."

Associate professor Noguchi said: "The case of Fukushima plant workers is a different story. Some of them have already topped exposure limits. It is necessary to strictly monitor them to see if there is any impact."

No one is officially recorded as having died as a direct result of the Fukushima disaster, but many who fled the area and those who remain, including workers decommissioning the crippled plant, worry about the long-term effects.

Scientists have warned it could be decades before it is safe for some people to return to their homes.

"Even if there is no impact now, we have to live with fear," said Sachiko Sato, a mother of two, who temporarily fled from Fukushima. "And concerns will be handed down to my children and grandchildren."
Posted by: Beavis || 08/14/2012 10:08 || Comments || Link || E-Mail|| [285 views] Top|| File under:
Taiwan Seeking Fewer F-16s From U.S.
TAIPEI — Taiwan plans to slash the number of advanced fighter jets it has been seeking from the U.S. from 66 to 24, apparently due to budget constraints, reports said Aug. 13.

Taipei applied in 2007 to buy 66 F-16 C/D fighters, which have better radar and more powerful weapons systems than its current F-16 A/Bs, in response to China's perceived military threat. Washington in September last year said it had agreed to upgrade Taiwan's F-16 A/B fleet in a $5.85 billion deal, but it held off on the sale of new jets.

President Ma Ying-jeou has repeatedly urged Washington to reconsider selling new jets to Taiwan.

Local media reported Aug. 13 that Taiwan had renewed the call during the just-concluded "Monterey talks" in the U.S., the highest-level annual meeting between U.S. and Taiwanese military officers.

"But the number of desired F-16 C/Ds has fallen to 24, down from 66 when the Taiwanese delegates put forth the proposal," the Taipei-based China Times quoted an "authoritative military source" as saying.

The defense ministry dismissed the report. The Liberty Times, another Chinese-language broadsheet, ran a similar story.

The Liberty Times quoted its source as saying the military could hardly afford another fleet of 66 F-16 C/Ds following the costly F-16 A/B upgrade plan.

But legislator Lin Yu-fang from the ruling Kuomintang party told the China Times that military authorities might have cut their demands to leave the door open to buying more advanced F-35s in the future.

Although the upgrade package was less than Taiwan had hoped for, it triggered an angry response from China, which warned that Sino-U.S. military ties would be hurt as a result.


Let the Chinese respond to our initiatives for a while. Perhaps they could curb their dog in North Korea...
Posted by: Steve White || 08/14/2012 07:47 || Comments || Link || E-Mail|| [329 views] Top|| File under:
Down Under
Aussie PM backs deportation of asylum seekers
CANBERRA: Australia's prime minister announced a sharp reversal in her government's policy on asylum seekers yesterday, saying it will introduce legislation allowing their deportation to the poor Pacific nations of Papua New Guinea and Nauru to face lengthy stays in detention camps.

Prime Minister Julia Gillard's center-left Labor Party had long argued against the concept of Australian-funded detention camps on the island nations as an expensive waste of money that would fail to deter new arrivals. But she said her government has accepted the recommendation of an expert panel yesterday to reopen camps established a decade ago by a conservative administration, and that legislation to enable the deportation of asylum seekers will be introduced to Parliament when it resumes today after a six-week break.


Like any good politician, she can count to 50% plus one...

The decision was a spectacular back down in the divisive political debate about how to stop the growing number of asylum seekers reaching Australia in rickety fishing boats.

"When our nation looks at what is happening at sea as people attempt dangerous journeys to Australia, too many lives have been lost and I'm not going to play politics or look at political scoreboards when too many lives have been lost," Gillard told reporters after her Cabinet gave its support in principle for all the recommendations in the expert panel's report.

The report aims to curb boat arrivals by removing any advantages that asylum seekers might gain in their refugee claims by reaching Australia. It was drawn up by a panel headed by former Australian Defense Force Chief Angus Houston and combines policy proposals by the major political parties, who have been bitterly divided on the issue.

Human rights group Amnesty International described the report's recommendations as a major setback for Australian refugee policy.


Of course, AI isn't responsible for feeding and housing the refugees...

Gillard commissioned the report six weeks ago after two people-smuggling boats capsized between Indonesia and Australia within a week, with more than 90 asylum seekers believed to have drowned. She said she hoped the report's findings would break the political deadlock on the issue.

More than 7,000 asylum seekers — many from war-torn countries including Afghanistan, Iraq and Sri Lanka — have reached the Australian Indian Ocean territory of Christmas Island in more than 100 boats so far this year.
Posted by: Steve White || 08/14/2012 00:00 || Comments || Link || E-Mail|| [401 views] Top|| File under:
Economy
Investors Prepare for Euro Collapse
h/t Instapundit


Banks, companies and investors are preparing themselves for a collapse of the euro. Cross-border bank lending is falling, asset managers are shunning Europe and money is flowing into German real estate and bonds. The euro remains stable against the dollar because America has debt problems too. But unlike the euro, the dollar's structure isn't in doubt.


Unless O & Co get reelected
Posted by: g(r)omgoru || 08/14/2012 02:00 || Comments || Link || E-Mail|| [342 views] Top|| File under:
Europe
Hollande vows to impose order after rioting in Amiens
France's President Francois Hollande said his government would do all that was needed to make sure law and order prevailed after rioting overnight in the northern city of Amiens.

Hollande said, "Interior Minister Manuel Valls will go to Amiens immediately ... to say there once again that the state will mobilise all its resources to combat this violence. Our priority is security which means that the next budget will include additional resources for the gendarmerie and the police."

Posted by: ryuge || 08/14/2012 06:16 || Comments || Link || E-Mail|| [275 views] Top|| File under:
India-Pakistan
India's First Nuclear Submarine Set for Trials
NEW DELHI — India said its first home-built nuclear submarine was set for sea trials as it detailed billion-dollar projects to arm its navy with warships, aircraft and modern weaponry.


Hey Zardari, hear this? And you didn't even get ten percent!

The indigenous 6,000-ton INS Arihant (Destroyer of Enemies) was unveiled in 2009 as part of a project to construct five such vessels that would be armed with nuclear-tipped missiles and torpedoes.

"Arihant is steadily progressing towards operationalization, and we hope to commence sea trials in the coming months," Indian navy chief Admiral Nirmal Verma told reporters. "Our maritime and nuclear doctrine will then be aligned to ensure that our nuclear insurance comes from the sea."

Arihant is powered by an 85-megawatt nuclear reactor and can reach 44 kilometers an hour (24 knots), according to defense officials. It will carry a 95-member crew.

The Indian navy inducted a Russian-leased nuclear submarine into service in April this year, joining China, France, the United States, Britain and Russia in the elite club of countries with nuclear-powered vessels.

Verma said 43 warships were currently under construction at local shipyards while the first of six Franco-Spanish Scorpene submarines under contract would join the Indian navy in 2015 and the sixth by 2018.


Those are advanced diesel-electric boats.

The admiral said the navy was also poised to induct eight Boeing long-range maritime reconnaissance P-8I aircraft next year.


The U.S. Navy has just been deploying the P-8 itself.
Posted by: Steve White || 08/14/2012 07:45 || Comments || Link || E-Mail|| [281 views] Top|| File under:
Iraq
Iraq Oil Production Tops Iran: Deputy PM
[AFP] Iraq's oil output now stands at 3.2 million barrels per day, outpacing neighbouring Iran to become the second-biggest producer in OPEC, Iraq's top energy official said on Sunday.


Which is why we're not missing Iranian production from the sanctions too much on the world market...

"Oil production is now at 3.2 (million bpd), higher than other countries like Iran, the United Arab Emirates and Kuwait," Hussein al-Shahristani, deputy prime minister responsible for energy affairs, told journalists.

Iraq has sought to dramatically increase its oil output and exports, the latter of which account for the vast majority of government income, while world powers have imposed ever-tightening economic sanctions on Iran's oil export sector.

Oil cartel OPEC's August market report, citing secondary sources, put Iraqi production at 3.079 million bpd in July, compared to 2.817 million bpd for Iran. The former represents a 400,000 bpd increase since the end of 2011, while the latter marks a 700,000 bpd decline.

The gap is likely to widen further as Iraq looks to ramp up production in coming years, and as several contracts with foreign energy firms to extract crude begin resulting in increased output.

Oil Minister Abdelkarim al-Luaybi has said Storied Baghdad


...located along the Tigris River, founded in the 8th century, home of the Abbasid Caliphate...


plans to increase production and exports this year to 3.4 million bpd and 2.6 million bpd respectively.

Iraq has proven reserves of 143.1 billion barrels of oil and 3.2 trillion cubic metres (111.9 trillion cubic feet) of gas, both of which are among the highest such deposits in the world.
Posted by: trailing wife || 08/14/2012 00:00 || Comments || Link || E-Mail|| [278 views] Top|| File under:
Sexual Harassment Claims on the Increase at DHS
WASHINGTON -- The number of Immigration and Customs Enforcement workers who claimed they faced retaliation from superiors has more than doubled since Janet Napolitano took over, according to data obtained by The Post.

The stats -- which also show an increase in sexual-harassment claims -- come as James Hayes, a senior law-enforcement official, moves ahead with a lawsuit charging he faced a "hostile work environment" in which male employees face discrimination under Napolitano, who oversees ICE as head of Homeland Security.

Hayes, who also said higher-ups created a "frat-house" atmosphere, claims agency bosses tried to intimidate him by opening several investigations of his own conduct after he filed a complaint.

Agency-wide, the number of "reprisal" claims jumped from 43 in 2009 to 63 in 2010 and then hit 103 in 2011, as reported under the "No Fear Act," which offers anti-discrimination and whistle-blower protections to federal workers.

The number of sexual-harassment claims jumped from two in 2009 to 10 in 2011, and the number of "nonsexual"-harassment claims rose from 37 in 2009 to 81 in 2011.

"Instead of investigating terrorists, look at the time and resources they spent to quell some discrimination complaint. Why in the world would they do that?" Hayes' attorney, Morris Fischer, asked during a Post interview yesterday.
Posted by: JohnQC || 08/14/2012 10:37 || Comments || Link || E-Mail|| [267 views] Top|| File under:
Who's in the News
56
[untagged]
1
Boko Haram
1
Thai Insurgency
Bookmark
E-Mail Me
The Classics
The O Club
Rantburg Store
The Bloids
The Never-ending Story
Thugburg
Gulf War I
The Way We Were
Bio
Merry-Go-Blog
Hair Through the Ages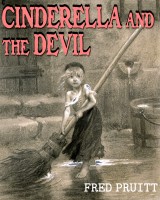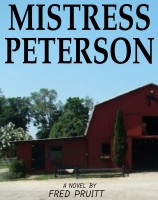 On Sale now!


A multi-volume chronology and reference guide set detailing three years of the Mexican Drug War between 2010 and 2012.

Rantburg.com and borderlandbeat.com correspondent and author Chris Covert presents his first non-fiction work detailing the drug and gang related violence in Mexico.

Chris gives us Mexican press dispatches of drug and gang war violence over three years, presented in a multi volume set intended to chronicle the death, violence and mayhem which has dominated Mexico for six years.
Click here for more information


Meet the Mods
In no particular order...


Steve White
Seafarious
Pappy
lotp
Scooter McGruder
john frum
tu3031
badanov
sherry
ryuge
GolfBravoUSMC
Bright Pebbles
trailing wife
Gloria
Fred
Besoeker
Glenmore
Frank G
3dc
Skidmark
Alaska Paul



Better than the average link...



Rantburg was assembled from recycled algorithms in the United States of America. No trees were destroyed in the production of this weblog. We did hurt some, though. Sorry.
3.234.241.200