Taliban Bleeds Afghans Dry
Not literally bled dry yet, but working on it. After we leave they'll re-open the beheading stadia.


The militancy in Afghanistan is about more than killing innocent civilians; it's also about the Taliban keeping the country from making social and economic progress.

The Taliban has played a villain on the Afghan stage," Zurmati said, adding that their attacks have drained billions of dollars from the nation's coffers.


The Afghan government also drains billions of dollars to their private benefit. If ANY slips through to the Afghan people, then somebody messed up.


Had even half that money gone to social development rather than to recovery from the Taliban's misdeeds, Afghanistan would have a far more advanced infrastructure than any other country in the region, parliamentarian Mohammad Nazir Ahmadzai said.

The challenge, though, lies in devising a way to overcome the Taliban's efforts to hold the country's social and economic development hostage.

Central Asia Online will be examining the problem and possible solutions


Nuke 'em from orbit - it's the only way to be sure.


in the coming weeks.

Posted by: Glenmore || 10/21/2013 10:08 || Comments || Link || E-Mail|| [336063 views] Top|| File under:
Africa North
Libya security chief boasts he 'arrested' PM Ali Zeidan
[TIMESOFINDIA.INDIATIMES] A Libyan security chief accused of involvement in Prime Minister Ali Zeidan's abduction 10 days ago said on Sunday he was behind the "arrest" and that he was "proud" of it.

Gunmen seized Zeidan from a Tripoli


...a confusing city, one end of which is located in Lebanon and the other end of which is the capital of Libya. Its chief distinction is being mentioned in the Marine Hymn...


hotel on October 10, before he was released and appeared on television hours later to accuse a political party of being behind the attempted "coup".
Continued on Page 49
Posted by: Fred || 10/21/2013 00:00 || Comments || Link || E-Mail|| [336061 views] Top|| File under: Arab Spring
Tunisia sees Islamist militants exploiting Libya chaos
[ENGLISH.ALARABIYA.NET] Tunisia's Prime Minister Ali Larayedh said Islamist

Death Eaters

are exploiting anarchy in neighboring Libya to get training and smuggle weapons across North Africa's

mostly non-existent border

s.

His coalition government is grappling with an Islamist

bad boy

group known as Ansar al-Sharia


...a Salafist militia which claims it is not part of al-Qaeda, even though it works about the same and for the same ends. There are groups of the same name in Tunisia and Yemen, with the Tunisian version currently most active...


, which is one of the most radical to emerge since Tunisia's 2011 uprising against autocratic President Zine al-Abidine Ben Ali Ben Ali.
Continued on Page 49
Posted by: Fred || 10/21/2013 00:00 || Comments || Link || E-Mail|| [336062 views] Top|| File under: Arab Spring
Al-Azhar University SU vows more protests after Sunday violence
[Al Ahram] Al-Azhar University's student union says students will hold additional protests following the Cairo demonstrations that ended in violence on Sunday.

In a statement issued after the chaos that erupted on the first day after the Eid holiday, the student union said they will mobilise to call for the release of those tossed in the clink
Book 'im, Mahmoud!
during Sunday's protest.
Continued on Page 49
Posted by: Fred || 10/21/2013 00:00 || Comments || Link || E-Mail|| [336062 views] Top|| File under: Arab Spring
Police did not raid Al-Azhar University: Egypt's interior ministry
[Al Ahram] Egypt's interior ministry denied Sunday its forces raided Al-Azhar University, saying police only fired teargas at Islamist students after they rioted outside the university gates and blocked roads around campus to traffic.

In a statement Sunday, the ministry said around 3,000 students supporting deposed Islamist President Mohammed Morsi
...the former president of Egypt. A proponent of the One Man, One Vote, One Time principle, Morsi won election after the deposal of Hosni Mubarak and jumped to the conclusion it was his turn to be dictator...
blocked Al-Nasr Road and verbally assaulted riot police.
Continued on Page 49
Posted by: Fred || 10/21/2013 00:00 || Comments || Link || E-Mail|| [336062 views] Top|| File under: Arab Spring
Egypt: Intelligence Officials Say Hamas Behind Protestors' Deaths
[Ynet] The Kuwaiti newspaper al-Qabas reported that the former Egyptian intelligence minister, Morad Moafi, said in his testimony in deposed President Hosni Mubarak


...The former President-for-Life of Egypt, dumped by popular demand in early 2011...


's trial that

Hamas, always the voice of sweet reason,

members were present in Tahrir Square during the revolution.

Chief of the National Security Service General Mustafa Abd el-Nabi also took the witness stand on Saturday and confirmed that intelligence reports say Hamas members were involved in the deaths of protestors during the revolution.


Who needs Jooooooos when Hamas is so conveniently near at hand?
Posted by: trailing wife || 10/21/2013 00:00 || Comments || Link || E-Mail|| [336061 views] Top|| File under: Hamas
Arabia
Qatar recovers websites from pro-Assad Syria hackers
[Al Ahram] Qatari authorities have restored several government websites attacked by hackers from the Syrian Electronic Army, who support
Hereditary President-for-Life Bashir Pencilneck al-Assad's


Light of the Alawites...


regime, local media reported Sunday.

Qatar's Supreme Council of Information and Technology (ictQatar) said in a statement carried by local media that it has "recovered all government websites hacked on Saturday."

It said it is ready to "deal with any similar future operations."

"No financial losses have been caused" by the hacking that targeted websites with the "gov.qa" domain name, local media quoted ictQatar as saying on Twitter.

The Qatari interior ministry's page was among the websites hit. But the ministry said on Twitter that "data registered on the website was not affected."

Hackers who claim to support Assad, collectively known as the Syrian Electronic Army, have targeted high-profile websites in recent months, including one belonging to the US marines and the New York Times


...which still proudly displays Walter Duranty's Pulitzer prize...


's page.
Posted by: Fred || 10/21/2013 00:00 || Comments || Link || E-Mail|| [336061 views] Top|| File under: Govt of Syria
Caribbean-Latin America
Killer-Clown Assassinates Mexican Drug Lord At Family Gathering
A gunman wearing a clown costume has killed the oldest brother of one of Mexico's most notorious drug trafficking families in the resort of Los Cabos. Francisco Rafael Arellano Felix, 63, a former leader of the Tijuana Cartel, was shot in the head late on Friday at a family gathering in the southern tip of the state of Baja California Sur, state prosecutors said.

'A person dressed as a clown took his life,' the spokesman said, adding that the gunman fled the scene. An unnamed official said the killer was wearing a wig and round red nose. The motive and the gunmen's disguise were being investigated. Local media reported that the killer had two accomplices when he attacked the former drug lord at a rented beach house, but this was not yet clear.
Posted by: Pappy || 10/21/2013 00:00 || Comments || Link || E-Mail|| [336061 views] Top|| File under:
India-Pakistan
Punjabi Taliban ready to hold 'serious' peace talks
[Pak Daily Times] The leader of the Punjabi Taliban and Junood-e-Hafsa, Asmatullah Moavia in his new message to the media has said talks are possible with the government on the basis of principles.

Moavia said talks could be held if the government resolves all those problems which are the cause of conflict. He explained that if the government reviews its foreign policy "which revolves around the US" and abolishes all such laws which are against Islam then rapprochement could be made quite easily. Moavia claimed that his outfit has deep roots in all parts of the country and the main purpose of the group is to serve the country's people and Islam. He said the Punjabi Taliban are active for implementation of sharia for which this country was achieved.

The Punjabi Taliban leader said talks could not be held through the media or talk shows. He said the Taliban will present their demands only if the government shows seriousness. However,


ars longa, vita brevis...


he said the media was presenting conditions for the talks from its side which is even against the ethics and principles of journalism. He said the Taliban will take the nation into confidence after the talks.

Moavia said Junood-e-Hafsa was established after the Lal Masjid military operation. He asserted that Maulana Abdul Rasheed Ghazi of the Lal Masjid raised his voice against vulgarity and obscenity, but under the US pressured the government launched an operation and caused massive bloodshed which caused the formation of Junood-e-Hafsa. The Punjabi Taliban chief said the implementation of sharia in the country was not a difficult task for the government. For this purpose, he said, the government should gather

Learned Elders of Islam

from all parts of the country who could give recommendations for the sharia system.

He said the Taliban cannot ignore the appeal of the

Learned Elders of Islam

for peace, but it has also appealed to the government to stop violence. He said the government should take the initiative for peace.
Posted by: Fred || 10/21/2013 00:00 || Comments || Link || E-Mail|| [336061 views] Top|| File under: TTP
Govt brings new law to 'protect' Pakistan
[Pak Daily Times] President Mamnoon Hussain Sunday promulgated the Protection of Pakistain Ordinance, which maintains that the writ of the state would be established at all costs.

The ordinance states that the security and law enforcement agencies would jointly investigate the incidents of terrorism, and the elements creating terror and fear would be considered as enemies of the state. The draft of the ordinance states that Pakistain and its people had been exposed to undeclared and thankless wars that proliferated from the country's neighbourhood since 1979. It says that "the elements hostile to our existence, in collaboration with unscrupulous locals, have since claimed the lives of 40,000 people of all ages and religious denominations in the second campaign that began in 2001; many more

were maimed

, disabled or uprooted. Over three decade long presence of many million aliens on our soil generated its own social complexities.

The people and its valiant forces have rendered unprecedented sacrifices: Over 4,000 soldiers and officers

bit the dust

to ensure that world

on the lam

remains at peace during the last 11 years alone. As a direct consequence, our economy and its production systems suffered enormously". The ordinance reads that a colossal damage of over $100 billion was inflicted to the social and physical infrastructure if the country. As unproductive expenses multiplies, for bare minimum subsistence and sustenance, additional loans of over $50 billion were added during the period, besides $8 billion/annum for debt servicing. The ordinance notes that the increasing reliance on imports has further squeezed and strained public books and private pockets.

Moreover, non-availability of adequate employment opportunities encourages resort to easy coping mechanisms, unearned easy money via crime that pays instantly. The twin issues of unemployment and rising population are compounded by individual and syndicated crime extensively spreading in settled urban areas exposed to depredation or "Kharaba". "Unfortunately, no serious attempt was made partly due to paucity of resources; lack of vision and political will, sense of insecurity and mistrust in the people's wisdom took its own claim at the cost of the nation suffering unprecedented inequality of income and opportunities," the ordinance states.

It further said that as state organs and judiciary faced legitimacy issues resurrected during most part of last 36 years, phased democratic transition in post-2009 era posed adjustment issues in the wake of eroded capacity of the executive branch as well. "The PML-N government, its allies and all democratic forces are cognisant of the historical responsibility to pull out the state and people out of the prevailing gloom and despair. To restore sense of security, through resort to all legal instruments, institutions and deployment of resources has been the top priority of national leadership in all branches, be that elected or permanent, is more than determined to move forward to minimise losses, explore productive potential of the nation by creating enabling environment for revival of faith in our ability to rise above our transient differences to restore our investment climate."

The ordinance reads that the extraordinary disposition dictates unusual dispensation. "New legislative initiatives have been proposed in line with international best practices, to declare that: The constitution and rule of law shall be our overarching umbrella. Security of life, property and dignified living of our own people shall be the prime goal for all functionaries of the state. All civil and military law enforcement agencies including CAF and their personnel where invited shall be given fullest protection of law to discharge their mission of restoration of peace in enabling environment within the parameters of Part V of the Constitution."

Moreover, it states, every possible state instrument and resource will be deployed to defeat and frustrate all or any nefarious attempt to create disorder in our peaceful life and living. Writ of the state shall be restored with full might of the law; those to pursue fruit of terror and fear, regardless of nationality, colour, creed or religion shall be treated as enemy aliens and dealt with strictly without any compunction. The ordinance says that "the cancer of syndicated crime in all its forms and manifestations shall be responded by proportionate use of state force under the law".

Posted by: Fred || 10/21/2013 00:00 || Comments || Link || E-Mail|| [336061 views] Top|| File under: Govt of Pakistan
No military operation in Awaran, Mashkay: DG ISPR
[Dawn] Director General (DG) Inter Service Public Relations (ISPR) Major General Asim Saleem Bajwa in a press statement on Sunday stated that the security forces deployed in Awaran district and its Mashkay area were only carrying out relief operations.

The statement aimed at dispelling certain misconceptions created by some media reports, which stated that operations were being conducted against

forces of Evil

in these areas.

"There is no military operation in Awaran and Mashkay as is being propagated by

myrmidon

s," said the statement.

Major General Bajwa stated that despite repeated attacks by

myrmidon

s on troops, the security forces have exercised utmost restraint and concentrated on relief work.

He further said that the army was determined to carry out relief efforts in these areas despite repeated attacks on relief convoys.

He also warned the general public to beware of propaganda stirred by

myrmidon

s, and invited the media to visit Awaran and Mashkay in order to witness the situation on ground for themselves.

A recent

bad boy

attack at a relief convoy left 12 soldiers injured, while another roadside Improvised Explosive Device (IED) killed six soldiers earlier this month who were distributing humanitarian aid to the quake-stricken people of Awaran.

On Sept 30, a convoy of the Chief Minister of Balochistan



...the Pak province bordering Kandahar and Uruzgun provinces in Afghanistan and Sistan Baluchistan in Iran. Its native Baloch propulation is being displaced by Pashtuns and Punjabis and they aren't happy about it...


Dr Abdul Malik Baloch also escaped a rocket attack in Awaran as he was on his way to a camp office set up to carry out relief efforts.

Awaran is considered one of the most sensitive and troubled districts of Balochistan. According to the chief minister, Awaran has had no government for the past decade, which has led to

myrmidon

s trying their best to compromise relief efforts in the area.

Posted by: Fred || 10/21/2013 00:00 || Comments || Link || E-Mail|| [336061 views] Top|| File under: Govt of Pakistan
Mechanism to cool Line of Control in J&K not working
[TIMESOFINDIA.INDIATIMES] The bid to cool down the Line of Control in Jammu and

Kashmire

through regular exchanges between Indian and Pak Director Generals of Military Operations is not working and may need more time to prove its utility.

Speaking on background, a

bigwig

said although restoring peace and tranquility along the troubled J&K border was an important outcome of the recent meeting between Prime Minister Manmohan Singh and his Pak counterpart Nawaz Sharif


... served two non-consecutive terms as prime minister, heads the Pakistain Moslem League (Nawaz). Noted for his spectacular corruption, the 1998 Pak nuclear test, border war with India, and for being tossed by General Musharraf...


, the initiative had not yielded results.
Continued on Page 49
Posted by: Fred || 10/21/2013 00:00 || Comments || Link || E-Mail|| [336066 views] Top|| File under: Govt of Pakistan
Indian Mujahideen trying to turn into Qaida-style network
[TIMESOFINDIA.INDIATIMES] Indian Mujahideen
A locally recruited auxilliary of Pakistain's Lashkar-e-Taiba, designed to give a domestic patina to Pakistain's terror war against its bigger neighbor...
is now trying to grow up as a terror network like Al-Qaeda, keeping a close liaison with Pakistain based Qaeda network Tehrik -E -Taliban, admits locked away
You have the right to remain silent...
IM leader Yasin Bhatkal, during his recent interrogations by different intelligence agencies. Yasin Bhatkal claimed that their ultimate mission is to uphold Sharia in India like the Mujahideen in Afghanistan and Somalia. In both countries Islamic terror networks are believed to be a part of Al-Qaeda.
Continued on Page 49
Posted by: Fred || 10/21/2013 00:00 || Comments || Link || E-Mail|| [336061 views] Top|| File under: Indian Mujaheddin
US Quietly Releasing $1.6b In Pakistan Assistance
[FoxNews] The U.S. has quietly decided to release more than $1.6 billion in military and economic aid to Pakistain that was suspended when relations between the two countries disintegrated over the covert raid that killed the late Osama bin Laden
... who is now sometimes referred to as Mister Bones...
and deadly U.S. Arclight airstrikes against Pak soldiers.

Officials and congressional aides said ties have improved enough to allow the money to flow again.

American and NATO


...the North Atlantic Treaty Organization. A single organization with differing goals, equipment, language, doctrine, and organization....


supply routes to Afghanistan are open. Controversial U.S. drone strikes are down. The U.S. and Pakistain recently announced the restart of their "strategic dialogue" after a long pause. Pakistain's new prime minister,
Nawaz Sharif


... served two non-consecutive terms as prime minister, heads the Pakistain Moslem League (Nawaz). Noted for his spectacular corruption, the 1998 Pak nuclear test, border war with India, and for being tossed by General Musharraf...


, is traveling to Washington for talks this coming week with President Barack Obama
Ready to Rule from Day One... .
But in a summer dominated by foreign policy debates over the coup in Egypt and chemical weapons attacks in Syria, the U.S. hasn't promoted its revamped aid relationship with Pakistain. Neither has Pakistain.

The silence reflects the lingering mutual suspicions between the two.

The Paks do not like being seen as dependent on their heavy-handed partners. The Americans are uncomfortable highlighting the billions provided to a government that is plagued by corruption and perceived as often duplicitous in fighting terrorism.

Congress has cleared most of the money, and it should start moving early next year, officials and congressional aides said.
Posted by: trailing wife || 10/21/2013 00:00 || Comments || Link || E-Mail|| [336062 views] Top|| File under: Govt of Pakistan
Israel-Palestine-Jordan
Shunned by Egypt, Hamas reaches out to Palestinian rival Abbas
Hamas, its Gaza Strip stronghold cut off by the new government in Egypt, called upon rival Palestinian President Mahmoud Abbas to end their six-year schism and form a unity government.
Abbas's secular, US-backed Fatah faction lost a 2006 ballot to Islamist Hamas. They sat in an uneasy alliance until a civil war the following year left Hamas ruling Gaza while Abbas's authority was limited to the Israeli-occupied West Bank.

Egypt brokered a Palestinian reconciliation deal in 2011 but it was never implemented. In Cairo, meanwhile, Islamist President Mohamed Morsi was toppled. The Army treats Egypt's Hamas neighbours as security threats.

"Our conditions do not allow for keeping up differences," Ismail Haniyeh, prime minister in the Gaza administration, said in a speech calling on Abbas and Fatah to renew dialogue with Hamas, schedule new elections and enter a temporary power-share.

"Let's have one government, one parliament and one president," Haniyeh said.

The overture was received coolly by Fatah, whose leader, Abbas, is engaged in a new round of US-sponsored peace talks with Israel. Hamas refuses coexistence with Israel. Ahmed Assaf, a Fatah spokesman, said Haniyeh's speech "included nothing new, neither a clear plan nor a certain timetable".

Pressured by the deterioration of ties with former regional backers Syria, Hezbollah, Iran, as well as by Morsi's fall and the ensuing Egyptian crackdown on Palestinian tunnels used to smuggle arms and commercial goods into Gaza, Hamas is in steep financial decline. Haniyeh sought to soften tensions with Cairo, denying Egyptian accusations the group had intervened in the internal unrest on behalf of Morsi's Islamist supporters.

Hamas has also tried to fend off allegations that it was aiding Islamist militants in the lawless Egyptian Sinai desert, which borders both Gaza and Israel.

"We have not intervened in internal Egyptian affairs, neither in Sinai nor anywhere else in Egypt," Haniyeh said.

Cairo's closure of some 1,200 smuggling tunnels on the Egypt-Gaza border has deepened Palestinian material shortages, adding to pressure from a long-standing Israeli embargo on the coastal strip, and denied Hamas a major source of tax revenue.

Haniyeh said Palestinians could do without the smuggling tunnels were Egypt to open up its border with Gaza rather than support the Israeli blockade. But he hinted that Hamas was hard at work digging a different kind of tunnel - under the border with Israel, to strike at the occupation in a future conflict. Israel and Hamas fought an eight-day war in November.

The Israelis unearthed one such tunnel last week, saying its Palestinian operators apparently planned to kidnap a soldier or set off underground explosives.

Hamas did not claim or deny responsibility for that tunnel. But Haniyeh said in the speech that "thousands of heroes have been working in silence, below ground, to prepare for the coming battles in Palestine".
Continued on Page 49
Posted by: Fred || 10/21/2013 00:00 || Comments || Link || E-Mail|| [336061 views] Top|| File under: Hamas
Olde Tyme Religion
Iranian Sunni cleric blasts Wahhabist muftis
[OLD.MEHRNEWS] A Friday prayer Imam in Iran's southern city of Charak has denounced Wahhabist fatwa of Jihad al-Nikah.

Mehr News reported that Masoud Rahbar, the Friday prayer Imam told the audience that in no Islamic source has any reference been made to Jihad al-Nikah. He also believed that war and insecurity in Islamic countries as unnatural and intentional. " during 2010 revolutions in Islamic countries such as Yemen, Egypt, Tunisia, and Libya, which brought forth Islamic Awakening, the dominance and Zionism to a larger extend succeeded to isolate and mislead the popular revolution and to weaken these countries," added Rahbar.

Commenting on the Islamic Awakening in Egypt, he said that Hosni Mubarak


...The former President-for-Life of Egypt, dumped by popular demand in early 2011...


's corrupt regime was toppled first by popular unrest and then a democratic government came to power. "but since west and the US feared fruits of Islamic Awakening, downed the democratic government through a coup by Egypt's army chief-of-staff, so that civil war and anarchy would weaken national resources of this Islamic country," he added. The Imam described violence and instability in most of Islamic country as 'unnatural,' and 'intentional,' adding that fostering an atmosphere of distrust among different tribes, waging war among different Islamic sects, and representing a bad face of Islam as a violent and blood-thirsty religion by Zionist agents who knew nothing of Islam were among objectives sought by US and Zionist spy networks in cooperation with Soddy Arabia


...a kingdom taking up the bulk of the Arabian peninsula. Its primary economic activity involves exporting oil and soaking Islamic rubes on the annual hajj pilgrimage. The country supports a large number of princes in whatcha might call princely splendor. When the oil runs out the rest of the world is going to kick sand in the Soddy national face...


in the region.

Sheikh Rahbar believed that silence by Islamic countries against cruelties and violence in Syria as participation in the Takfiri
...an adherent of takfir wal hijra, an offshoot of Salafism that regards everybody who doesn't agree with them as apostates who most be killed...
terrorists' crimes. "Wahhabist

forces of Evil

are no longer

Mohammedan

s, let alone they dare to excommunicate others from Islam," he said, and that "those who do not grant merci on innocent woman and children, and tear out Syrian soldier's liver and eat; desecrate the shrines of the Prophet Mohammad's close companions; behead innocent people merely for their disbelief in Wahhabist faith; these are out of Islam, but even out of humanity."

On the fatwa decreed by Wahhabist mufti on Jihad al-Nikah, Sheikh Rahbar pointed out that in no place in Islamic tradition has a reference been made to this, but that "this devil plan is the fabrication of the sick imagination of these muftis to justify the Takfiri terrorists' lasciviousness and to use an Islamic guise for inhumane action to expedite their affairs."

Rahbar also pointed to Eid al-Adha terrorist blasts in Iraq. "Suicide attacks are carried out only to fire the hatred and animosity between Shiite and Sunni and to provoke the victim families for

Dire Revenge™

," he said, adding that they should answer to the question that where in Islamic tradition, Koran, and hadith (accounts of the Prophet's statements) depriving of a human being amounted to paradise. All wars in early Islamic period were for defensive purposes and not for killing and plundering. "Our faith is faith of peace, morality, and humanity; not a religion of savagery and wanton killing," the Imam continued.

He also condemned killings of

Mohammedan

s in Islamic countries by Wahhabist sect. "Countries such as Saudi Arabia, UAE, and Qatar see well the crimes, but since they are puppet regimes of the west, they would not do anything, but to implement orders of their Zionist and American lords," he added.
Posted by: Fred || 10/21/2013 00:00 || Comments || Link || E-Mail|| [336061 views] Top|| File under: Govt of Iran
Syria-Lebanon-Iran
Assad's Terror-Famine
With 12,000 civilians left, Moadamiyah is unique among opposition-friendly towns in Syria in that it's completely surrounded by the regime's divisions. According to Qusai Zakarya, a rebel spokesman in the town, the regime cut all humanitarian supplies to Moadamiyah ten or eleventh months ago, and local stores ran out in March. So the people have had to rely mainly on the largesse of Syrians living in the countryside who ran basic staples into the town - and by "ran," I mean they drove by it on the Damascus-Quneitra highway and tossed grocery bags from their moving cars in the general direction of Moadamiyah, which then had to be retrieved by the inhabitants, sometimes at great risk. Water pipes into Moadamiyah, he said, had also been "blocked" or destroyed by the regime, leaving residents to rely on a single unreliable source of hydration.


Apparently the journalist in question has either not been to many of Earth's hell-holes, or he's still early in his career and he's eager to put into practice all the save-the-world muck they've jammed between his ears in J-school. Or, he's on someone's payroll. Anyway, it was fun editing it to read like a real reporter's article.
Posted by: Pappy || 10/21/2013 00:00 || Comments || Link || E-Mail|| [336061 views] Top|| File under:
Iran's Rouhani names replacements for rejected nominees
[Al Ahram] Iran's moderate President Hassan Rouhani named three new ministers on Sunday to replace nominees rejected by the conservative-dominated parliament in August, Iranian media reported.

Rouhani made a last-minute change to his pick for the science, research and technology portfolio for fear of a new rejection by MPs.

Interim minister Jafar Tofiqi had come under fire from hardliners in parliament for alleged involvement in the massive street protests that accompanied the controversial 2009 re-election of Rouhani's predecessor Mahmoud Short Round Ahmadinejad as well as for allegedly dismissing conservative officials at the ministry.
Continued on Page 49
Posted by: Fred || 10/21/2013 00:00 || Comments || Link || E-Mail|| [336062 views] Top|| File under: Govt of Iran
Report: Hezbollah Gearing For Decisive Battle In Syria
[Ynet] Saudi newspaper Al-Watan quoted sources close to Hezbollah as saying that the organization is preparing for a decisive battle near the

Leb

-Syria border.

According to the report, 15,000 Hezbollah fighters will take part in the battles. The group is hoping weather conditions will hurt the rebel effort and that the campaign will be finished prior to the Geneva talks set to take place at the end of November.
Posted by: trailing wife || 10/21/2013 00:00 || Comments || Link || E-Mail|| [336061 views] Top|| File under: Hezbollah
Who's in the News
26
[untagged]
8
Arab Spring
7
Govt of Pakistan
3
Govt of Syria
3
Govt of Iran
2
TTP
2
Hamas
1
al-Qaeda in Britain
1
Hezbollah
1
Indian Mujaheddin
1
Islamic State of Iraq & the Levant
1
Pirates
1
Taliban
1
Boko Haram
1
al-Qaeda in Kenya
1
al-Qaeda in Iraq
Bookmark
E-Mail Me
The Classics
The O Club
Rantburg Store
The Bloids
The Never-ending Story
Thugburg
Gulf War I
The Way We Were
Bio
Merry-Go-Blog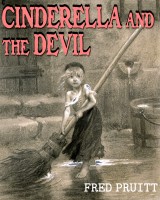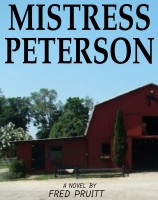 On Sale now!


A multi-volume chronology and reference guide set detailing three years of the Mexican Drug War between 2010 and 2012.

Rantburg.com and borderlandbeat.com correspondent and author Chris Covert presents his first non-fiction work detailing the drug and gang related violence in Mexico.

Chris gives us Mexican press dispatches of drug and gang war violence over three years, presented in a multi volume set intended to chronicle the death, violence and mayhem which has dominated Mexico for six years.
Click here for more information


Meet the Mods
In no particular order...


Steve White
Seafarious
tu3031
badanov
sherry
ryuge
GolfBravoUSMC
Bright Pebbles
trailing wife
Gloria
Fred
Besoeker
Glenmore
Frank G
3dc
Skidmark



Better than the average link...



Rantburg was assembled from recycled algorithms in the United States of America. No trees were destroyed in the production of this weblog. We did hurt some, though. Sorry.
35.172.111.47

Help keep the Burg running! Paypal: