Africa Horn
Turkish medical staff leave Somalia after order
The staff members of the Turkish-run Deva hospital began on Friday to leave Somalia following an order from Somali federal government.

The general director of Deva hospital Dr Mohamed Al Berto told Radio Shabelle that they are unhappy to depart from Mogadishu and stop giving medical assistance to the needy Somalis.

"We have come to Somalia in a critical time of humanitarian crises in 2011, to help our Somali bothers and give them a medical support," Dr Mohamed said.

He said Deva hospital was shut and they the medical workers were ordered to leave Somalia within a week by Somali government after the failed military coup in Turkey last weekend.

"I have been in Mogadishu for 4 years, as a medical doctor serving at the Turkish-run Deva hospital in Mogadishu, I used to help people who were in dire need of medical support," he added.

A Turkish urologist Dr Halim Yilmas was among those left Mogadishu on Friday, and he told Radio Shabelle before his departure that all staff members are very sorry about the Somali government decision.

Last Saturday, the cabinet ministers of Somalia ordered Turkish staff members of Nile Academy to leave Somalia in a week's time, associating with Fathullah Gullen linked with the failed military coup in Turkey.


Not clear if the medical team was in fact associated with Gullen or whether this is some canoodling by the Somalis and Erdogan...
Posted by: Steve White || 07/23/2016 00:00 || Comments || Link || E-Mail|| [366 views] Top|| File under:
Arabia
Yemen National Delegation: Saudi-led Intensified Strikes Dangerous Escalation
[ENGLISH.ALMANAR.LB] Yemen's national delegation warned against intensified strikes by Saudi-led coalition as dangerous escalation against the Arab impoverished country.

In a statement on Friday, the national delegation representing Ansarullah revolutionary group and allies, said the Saudi-led coalition carried out more than 75 strikes in several areas across the country, killing and injuring dozens of civilians.

The strikes also targeted and injured members of ceasefire committee and Saada mayor as they were overseeing field efforts aimed at implementing ceasefire.

Meanwhile,


...back at the wreckage, Captain Poindexter awoke groggily, his hand still stuck in the Ming vase...


the national delegation noted that the Saudi-led coalition has been going ahead with mobilization in a bid to achieve field achievements on ground against the Yemeni army and the popular committees.

"This military escalation represents flagrant violation of the ceasefire in force since April 10, as it reflects no sincere intention to ensure peace and stability in Yemen," the statement added.

"The national delegation strongly condemns such dangerous escalation, and calls on the international community to hold responsibility in a bid to stop these developments, especially that they coincide with peace talks in Kuwait."

The national delegation has been for weeks engaged in UN-sponsored peace talks with Saudi-backed exiled government in Kuwaiti capital.


Posted by: Fred || 07/23/2016 00:00 || Comments || Link || E-Mail|| [213 views] Top|| File under: Houthis
Europe
Surprise! Surprise!
Germany cannot confirm that the shooting attack in Munich in which at least nine people were killed on Friday was an act of terrorism, Chancellor Angela Merkel's chief of staff said.
Posted by: g(r)omgoru || 07/23/2016 02:48 || Comments || Link || E-Mail|| [414 views] Top|| File under:
The Grand Turk
US offered to help on Gülen's extradition, Turkish FM confirms
This is a bit long but take a look: you won't find this in the American newspapers. This is how Turkey is going to get Gulen extradited. We won't just hand him over but we'll show the Turks, step by step, what they have to do...

[Hurriyet] The United States made an offer to form a working group composed of officials from its foreign affairs and justice departments in order to assist Turkey in preparing its formal request for the extradition of Pennsylvania-based Islamic scholar Fethullah Gülen, who is believed to have orchestrated the July 15 failed coup attempt, Turkish Foreign Minister Mevlüt Çavuşoğlu has confirmed.


That's how Obama quietly does what Yippie wants. Oh no, we won't accede to the demand, we'll just grease the skids...

"We want to bring the ringleader of FETÖ [Fethullahist Terror Organization] to Turkey. Our demand from the U.S. is plain and simple. They should not harbor this person who attempted to make a coup," Çavuşoğlu said in an interview with state-run broadcaster TRT Haber on July 22, a day after U.S. State Department Spokesperson John Kirby remarked on Turkey's extradition request.

Underlining that the Foreign Ministry and the Justice Ministry were closely monitoring the process, the foreign minister warned against the possibility that Gülen may flee to another country in order to avoid being extradited and called on Washington to take necessary measures against it.

Continued on Page 49
Posted by: Steve White || 07/23/2016 00:00 || Comments || Link || E-Mail|| [347 views] Top|| File under: Sublime Porte
CHP leader: don't turn post-coup probe into 'witch hunt'
The leader of Turkey's main opposition Republican People's Party (CHP) has urged the government not to turn the investigation into the recent failed coup attempt into a "witch hunt," calling on it to respect democratic norms and the rule of law.

"Any kind of wrongdoing with regard to legal proceedings would only help strengthen the coup mentality. We should carefully avoid this. We want all those who are prosecuted on coup-related charges to be tried in line with democracy and the rule of law. We don't want a witch hunt," CHP head Kemal Kılıçdaroğlu told private broadcaster NTV in an interview on July 22.

"We are a strong state with the rule of law. There have been setbacks in democracy from time to time but Turkey's face has always been turned toward democracy," Kılıçdaroğlu said.

On the ongoing discussion about whether Turkey should reinstate the death penalty for charges of treason, the CHP head called for restraint.

"The government should avoid the influence of mass psychology. Those who rule the country should keep their common sense. If you start to rule the country based only on calls from the streets than you wouldn't be able to escape chaos," Kılıçdaroğlu said.

He also recalled the CHP's long-running opposition and warnings over the privileges given to Gülen sympathizers in key appointments within the judiciary and other state institutions.

"While you were appointing 160 people to the Supreme Court of Appeals, I shouted from the parliamentary rostrum, 'You're appointing 160 militants.' But it was me at that time who received all criticism. Now I've been proven right. But that is not enough. We should ask who made all these appointments," Kılıçdaroğlu said.

He also stressed that recent events show the importance of a strict implementation of meritocracy in state appointments, and the abandonment of "ruling the state like a political party."

"We can't resolve problems by dismissing a few people. We first have to change our mentality. We should know that we can't rule the state like we rule political parties," the CHP leader said.
Posted by: Steve White || 07/23/2016 00:00 || Comments || Link || E-Mail|| [206 views] Top|| File under: Sublime Porte
Turkish coup plotters to be tried in civilian courts
Establishing a special court to try suspects accused of plotting the failed July 15 coup attempt is not a necessity, Turkey's justice minister has said, adding the trials will take place at civilian courts in the Sincan district of the capital Ankara.


That's one important step. The accused need lawyers, access to incriminating and exculpatory information, and judges who are not under Yippie's thumb...

"At this point, a special court is not needed. It is known which courts will try those who plotted a coup because a level of specialization has been achieved [among Turkish courts]," Justice Minister Bekir Bozdağ said on July 22, during an interview with private broadcaster CNN Türk. The minister added they could consider not assigning additional duties to these courts in order to assist with their heavy workload.

A large courtroom will be needed to try hundreds of suspects and the trials will take place in the Sincan district of the capital Ankara, Bozdağ added.

"There is no way that legal cases with so many defendants can be heard at courthouses in Ankara. A space [is needed] for the defendants, their lawyers, observers and the relatives [of the accused]. It is obvious that we need a big space," he said.

"As the [Justice] Ministry, we have taken the necessary measures and are continuing our efforts. The trial will be held within the boundaries of the Sincan district," the minister stated.

Admitting that there were widespread fears the post-coup process could lead to a "witch hunt," Bozdağ stressed that the judicial process would prevent innocent people from being punished.

"Anyone might have this fear. I have it too. Currently there may be information about some people, some may testify to police and others may be detained, but this process has just begun. The guilty will be separated from the innocent by the end of the decision-making process," he said.


Looking at the numbers below, it does appear that the net was cast widely -- and quickly...

According to the latest figures reported by the state-run Anadolu Agency on July 22, more than 44,000 employees of state institutions have been suspended from their duties amid a nationwide probe into the coup attempt.

Some 44,530 employees of state institutions and organizations have been suspended from their duties over alleged links to the failed coup and U.S.-based Islamic scholar Fethullah Gülen, who is accused of orchestrating the attempt.

The Education Ministry announced that 21,738 civil servants working at the ministry had been suspended from their duties, 21,029 of whom were teachers, while the Defense Ministry said 262 military judges and prosecutors had been suspended from their duties.
Posted by: Steve White || 07/23/2016 00:00 || Comments || Link || E-Mail|| [286 views] Top|| File under: Sublime Porte
283 Presidential Guard soldiers in custody, nearly 11,000 passports cancelled
At least 283 of Turkey's Presidential Guard Regiment soldiers have been taken into custody on Friday for their alleged links to the Fetullah Terrorist Organization (FETO), according to security sources, Anadolu reported.

Officials told Anadolu Agency the 283 soldiers were stationed at the Presidential Complex in Ankara. The suspects will be brought to the Palace of Justice in Ankara after police inquiry.

Turkey's government has repeatedly said the deadly coup attempt on July 15, which martyred at least 246 people and injured more than 2,100 others, was organized by followers of US-based preacher Fetullah Gulen.

Erdogan says Turkey's military to be restructured after abortive coup

[Ynet] Turkish President Tayyip Erdogan told Reuters on Thursday that there were significant intelligence failures ahead of last week's attempted military coup and that the armed forces would quickly be restructured and have "fresh blood".

In his first interview since declaring a state of emergency following last Friday's abortive coup, Erdogan said a new coup attempt was possible, but would not be easy, saying "we are more vigilant".

Turkey sought arrest of 300 presidential guards: Official

[AlAhram] Turkey issued arrest warrants Friday for 300 members of the presidential guard after last week's attempted coup, a Turkish official said. At least 283 had already been detained, according to broadcaster CNN-Turk.

Meanwhile, the Turkish government has cancelled 10,856 passports "due to flight risk -- including close to 10,000 green/grey (official) passports", with the holders either in custody or on the run, the official said.

Turkey moves gendarmerie from army to interior ministry

[AnNahar] In the most significant institutional changes since the coup, powerful Interior Minister Efkan Ala said the gendarmerie would in future be part of the interior ministry and not the army. The gendarmerie, which looks after domestic security, had always been part of the military and its removal is a blow to the armed forces' clout after the coup.

"The gendarmerie will definitely be dependent entirely on the interior ministry," Ala said, quoted by the state-run Anadolu news agency.
Posted by: Steve White || 07/23/2016 00:00 || Comments || Link || E-Mail|| [388 views] Top|| File under: Sublime Porte
Home Front: Culture Wars
Trump says rise of terrorism threatens all civilized people
US Republican presidential candidate Donald Trump, commenting on the shooting attack in Munich in which at least eight people were killed on Friday, said the United States should do all in its power to keep out terrorism.

"This cannot continue. The rise of terrorism threatens the way of life for all civilized people, and we must do everything in our power to keep it from our shores," Trump said on Facebook.



This guy is such a un-nuanced, primitive!
Posted by: g(r)omgoru || 07/23/2016 02:45 || Comments || Link || E-Mail|| [350 views] Top|| File under:
India-Pakistan
Stop inciting violence, India tells Pakistan
[DAWN] NEW DELHI: India accu­sed Pakistain on Thursday of harnessing "UN-designated terrorists" to lead alleged incitement to violence in the disputed state of Jammu and

Kashmire

even as it reminded Islamabad to ensure full protection to its diplomatic mission against violence by protesters.

Responding to media que­stions, a foreign ministry spokesperson spelled out a familiar demand, which usually surfaces when ties bet­ween the two countries hit a fresh low -- that Pakistain should vacate its side of

Kashmire

.

"We have seen reports about rallies, events and statements related to Jammu &

Kashmire

in Pakistain and [Azad

Kashmire

] over the last two days. We have also noted that the events were led by UN-designated terrorists, who had in the past protested the elimination of dreaded

Lions of Islam

including the late Osama bin Laden


... who used to be alive but now he's not...


and Taliban leader Akhtar Mansour in Pakistain," the

front man

said in a statement.

He said India condemned the encouragement and support, which "such

Lions of Islam

and their activities" receive from Pakistain.

"We once again ask Pak­istan to stop inciting and supporting violence and terrorism in any part of our country and refrain from its deplorable meddling in our internal affairs in any manner."

The observance of "Ka­­sh­mir's Accession to Pakis­tan Day" exposes Pakistain's longing for the territory of Jammu &

Kashmire

," the

front man

said.

"India demands that Pakistain must fulfil the obligation to vacate its illegal occupation of POK."


Posted by: Fred || 07/23/2016 00:00 || Comments || Link || E-Mail|| [243 views] Top|| File under: Govt of Pakistain Proxies
Aziz rejects Indian allegations over held Kashmir
[DAWN] ISLAMABAD: Rejecting Indian accusations of fo­me­n­ting trouble in held

Kashmire

, Pakistain on Thursday said that it would continue moral, political and diplomatic support for the Kashmiri independence struggle and raise the issue of human rights


When they're defined by the state or an NGO they don't mean much...


violations by Indian forces in the Human Rights Council.

"Pakistain will approach the Human Rights Council of the United Nations


...the Oyster Bay money pit...


on its own behalf and on behalf of OIC Contact Group on

Kashmire

to send a fact-finding mission to Indian

Kashmire

e to investigate the slaughter of innocent civilians; and impose a ban on the use of pellet guns for dispersing people exercising their right to protest," Adviser to the PM on Foreign Affairs Sartaj PrunefaceAziz

...Adviser to Pak Prime Minister Nawaz Sharif on National Security and Foreign Affairs, who believes in good jihadis and bad jihadis as a matter of national policy...
said at a media briefing at the Foreign Office.

The adviser highlighted the actions taken by the government to support Kash­miri struggle and draw the world's attention to human rights excesses being perpetrated by Indian forces since the start of the current phase of uprising in the valley on July 9 following the killing of Hizbul Mujahideen commander Burhan Wani, whom he hailed as an "icon of the resistance movement in held

Kashmire

".

Around 50 people have been killed and more than 3,500 injured as Indian security forces employed excessive force to quell the protests.


Posted by: Fred || 07/23/2016 00:00 || Comments || Link || E-Mail|| [205 views] Top|| File under: Govt of Pakistan
Indian Congress leader calls for 'plebiscite' in held Kashmir
[DAWN] Congress leader Jyotiraditya Madhavrao Scindia called for plebiscite in India-held

Kashmire

, Press Trust of India (PTI) reported on Thursday.

"In

Kashmire

today, there is a need for 'rai shumari'," Scindia said in his address to Lok Sabha, the lower house of India's parliament.

"PDP-BJP government has shed all the principles. Administration is divided and the government, which should support people, is using weapons against them."

Jammu and

Kashmire

People's Democratic Party (PDP) and Bharatiya Janata Party (BJP) are in a coalition government in the disputed territory.

However,


it's easy to be generous with someone else's money...


hours after his address in the parliament, Scindia had to issue a clarification, saying that by rai shumari he meant "dialogue".

"I have never said there should be plebiscite. I have said there should be dialogue," Scindia was quoted as saying by The Indian Express.

Meanwhile,


...back at the alley, Slats Chumbaloni was staring into a hole that was just .45 inch in diameter and was less than three feet from his face ...


authorities in India-held

Kashmire

have shut down printing presses and temporarily banned newspapers from publishing in a sweeping information blackout after days of anti-India protests left dozens of people dead in the region.

Local human rights


...which are often intentionally defined so widely as to be meaningless...


groups and newspapers say at least 40 have died in

festivities

between protesters and security forces.


Posted by: Fred || 07/23/2016 00:00 || Comments || Link || E-Mail|| [201 views] Top|| File under: Govt of Pakistan
Waiting for the day Kashmir becomes Pakistan: Nawaz
[DAWN] Prime Minister Nawaz Sharif


... served two non-consecutive terms as prime minister, heads the Pakistain Moslem League (Nawaz). Noted for his spectacular corruption, the 1998 Pak nuclear test, border war with India, and for being tossed by General Musharraf...


, while addressing a public gathering here on Friday after the PML-N's Azad Jammu and

Kashmire

electoral win, said: "We are waiting for the day

Kashmire

becomes Pakistain."

In his first public address following his return from London after open-heart surgery in May, Nawaz urged Kashmiris "not to forget those in held

Kashmire

who are sacrificing their lives to their movement for freedom".

"Their movement for freedom cannot be stopped and it will be successful. You are aware of how they are being beaten and killed. All our prayers are with them and we are waiting for the day

Kashmire

becomes Pakistain."

PML-N is set to form the next government in AJK as the unofficial results of a general election for 41 direct seats of the AJK Legislative Assembly on Thursday suggested a landslide victory for the party.


Posted by: Fred || 07/23/2016 00:00 || Comments || Link || E-Mail|| [198 views] Top|| File under: Govt of Pakistan
Iraq
France, Canada to increase support of war against ISIS in Iraq
France to Supply Artillery to Iraqi Army

[AnNahar]

La Belle France

will supply weapons to Iraq to support its fight against the Islamic State
...formerly ISIS or ISIL, depending on your preference. Before that al-Qaeda in Iraq, as shaped by Abu Musab Zarqawi. They're very devout, committing every atrocity they can find in the Koran and inventing a few more. They fling Allah around with every other sentence, but to hear the pols talk they're not really Moslems....
group, President Francois Hollande


...the Socialist president of La Belle France, an economic bad joke for la Belle France but seemingly a foreign policy realist...


said Friday, but ruled out any troop deployment in the country.

"This morning at the defence council, I took the decision as part of the anti-

ISIS

coalition to make weapons available to Iraqi forces," Hollande said, using another name for IS.

"They will be there next month," he said following the meeting with a handful of ministers and the heads of the security forces.

An aide to the president said the weaponry would include artillery batteries and that

La Belle France

would also send military advisors to train Iraqi forces in using them. Hollande said he would also be sending the Charles de Gaulle aircraft carrier to the region "at the end of September".

The carrier "will allow us to intensify strikes against terrorist groups in Syria and Iraq using our Rafale jets," he said.

Hollande insisted that the move did not change the nature of

La Belle France

's military involvement in the region.

"We support our allies in Iraq and Syria but we are not deploying ground troops," he stressed. "We have advice to give and training to carry out, but it is not our soldiers fighting on the ground in Syria and Iraq."

Canada Military to Deploy 60 Medical Personnel to Iraq

[AnNahar] Canada said Thursday its military is set to deploy up to 60 medical staff to Iraq to run a field hospital for the international coalition fighting the Islamic State
...formerly ISIS or ISIL, depending on your preference. Before that al-Qaeda in Iraq, as shaped by Abu Musab Zarqawi. They're very devout, committing every atrocity they can find in the Koran and inventing a few more. They fling Allah around with every other sentence, but to hear the pols talk they're not really Moslems....
group. The medical personnel will join Canadian special forces and trainers already deployed to Iraq as part of the fight against IS.

Canada withdrew from the coalition's bombing campaign in March following the election of Prime Minister Justin Trudeau, but Ottawa still provides CP-140 Aurora surveillance and CC-150T Polaris refueling aircraft to the effort.
Posted by: trailing wife || 07/23/2016 02:37 || Comments || Link || E-Mail|| [241 views] Top|| File under: Islamic State
Hollande: French Artillery to Join Iraqi Army in Fight against ISIL
[ENGLISH.ALMANAR.LB]

La Belle France

will send Charles de Gaulle aircraft carrier to assist US-led anti-

ISIS

coalition in Iraq and Syria in September, French President Francois Hollande


...the Socialist president of La Belle France, an economic bad joke for la Belle France but seemingly a foreign policy realist...


was quoted by Sputnik news agency as saying.



La Belle France

will also send artillery to Iraq in August to help the Iraqi army fight

ISIS

terrorists, the President added.

"The Defense Council and I made a decision this morning to provide Iraqi forces with artillery as a part of anti-

ISIS

efforts. The artillery will be delivered in August," Hollande said.

The French aircraft carrier Charles de Gaulle will be sent to the region in September, the President added.

"The Charles de Gaulle aircraft carrier will arrive in the region by the end of September. It and our Rafale aircraft will allow to intensify our strikes against

ISIS

positions in Syria and Iraq," Hollande said in a televised statement.

However,


there's more than one way to stuff a chicken...




La Belle France

"will not deploy ground troops," Hollande said.

"We support the operations in Syria and Iraq, but will not send our troops. We have advice to give, training to provide, but we will not deploy men on the ground," Hollande stressed.

Iraqi forces are carrying out operations in Nineveh in preparation for an assault on djinn-infested Mosul
... the home of a particularly ferocious and hairy djinn...
, Iraq's second-largest city that has been under

ISIS

control since 2014.



Posted by: Fred || 07/23/2016 00:00 || Comments || Link || E-Mail|| [406 views] Top|| File under: Islamic State
Betrayals, fake ISIS flags, unburied militants: A day with the Iraqi army
[RUDAW.NET] On a hill outside the village of Osaja the Iraqi soldiers produced an ISIS flag out of nowhere and gathered for a photo-shoot for the army cameraman.

Standing on the roof of a village home east of the Tigris River on Monday morning was a Kurdish soldier in khaki uniform, a red beret and a Kalashnikov dangling around his neck. He was looking at columns of thick black smoke rising into the sky from the town of Qayyarah (Gayara) 60 kilometers from djinn-infested Mosul
... the home of a particularly ferocious and hairy djinn...
. ISIS bandidos

Lions of Islam

had set oil wells and manmade pools of crude oil on fire in order to avoid air strikes. Strong winds bent the smoke a hundred meters above the ground and shrouded the whole area in a depressing blanket of dark clouds.
Continued on Page 49
Posted by: Fred || 07/23/2016 00:00 || Comments || Link || E-Mail|| [207 views] Top|| File under: Islamic State
Mosul minorities call for independent administration post-ISIS
[RUDAW.NET] Kurdistan Region President Masoud Barzani expressed his support for establishing a protected area for the Christian community in Nineveh to be run by the joint administration of different entities from djinn-infested Mosul
... the home of a particularly ferocious and hairy djinn...
. His support was made during a July 16 meeting with the heads of the Armenian and Assyrian parties where they exchanged views on the future of Mosul and management of the city after its liberation from the Islamic State
...formerly ISIS or ISIL, depending on your preference. Before that al-Qaeda in Iraq, as shaped by Abu Musab Zarqawi. They're very devout, committing every atrocity they can find in the Koran and inventing a few more. They fling Allah around with every other sentence, but to hear the pols talk they're not really Moslems....
(ISIS).

Barzani asked them to put together a proposal to present for discussions with Baghdad and other related parties. This suggestion has sparked different reactions within Iraq's diverse factions.

Christian and Shabak representatives from Mosul welcomed the call and stated they too want to have their own province and administration after the liberation of Mosul.

"After the arrival of ISIS to the area and the support many Sunnis gave to ISIS in the region, this caused distrust between entities so it is impossible to live together as before," Joseph Slewa, a Christian member of the Iraqi parliament told Rudaw.

He asked for the establishment of a Christian province in the Nineveh plains under UN supervision.

"There should be agreement with other entities such as Kakais, Kurdish Yazidi and Shabaks, to establish the province that for eight years should be under UN supervision. Then the people can decide about the fate of the province, whether they want to stay with Iraq or join the Kurdistan Region," Slewa said.

There are 56 Shabak villages in Nineveh which are in Qaraqush, Nimrud, Bartle, Tel Kaif and Bashiqa. The Shabak are an ethnic and cultural minority living in northern Iraq.

Salim Jumaa, a Shabaki MP in the Iraqi parliament, suggested that before the Mosul operation takes place there should be a road map that all the entities of Nineveh agree to.

"So far we have 1384

deaders

and 208 Shabaks who are still held captive by ISIS and their fate is unknown. Therefore we won't stay with Mosul. We want to incorporate with the KRG [Kurdistan Regional Government] and become the fifth province of the Kurdistan Region," Shabaki told Rudaw.

But the State of Law coalition, headed by former Iraqi prime minister Nuri Al-Maliki, considers this proposal a plan to divide the province.

"Kurdistan Region President Masoud Barzani has his own intentions and has his eye on Nineveh province. He wants to divide it and control part of the Nineveh land and incorporate it into Kurdistan. That's why he asked for an early agreement before the Mosul liberation," Awatif Naama, an MP from the State of Law, told Rudaw.

Mosul is the second largest province in Iraq. In June 2014, the Islamic State seized control. The city of Mosul and some areas of the province are still to be liberated from the terrorist group.

Posted by: Fred || 07/23/2016 00:00 || Comments || Link || E-Mail|| [191 views] Top|| File under: Govt of Iraq
Sadr: Shiite militias will participate in Mosul offensive
[RUDAW.NET] Shiite

holy man
Moqtada Tater al-Sadr


... the Iranian catspaw holy man who was 22 years old in 2003 and was nearing 40 in 2010. He spends most of his time in Iran, safely out of the line of fire, where he's learning to be an ayatollah...


announced that Shiite militia forces will participate in the upcoming djinn-infested Mosul
... the home of a particularly ferocious and hairy djinn...
offensive. He issued the announcement on Friday as his supporters gathered in Baghdad once again to protest against corruption and demand a technocrat government.

"This is a military order to Saraya al-Salam [the military wing of Sadr's Mahdi army] to coordinate with (Iraqi) special and security forces to accept your service immediately and without delay," Sadr's written statement said.

Forces of the Saraya al-Salam will be deployed to Sharqat in northern Salahadin province, north of Baghdad, to participate in the Mosul offensive, according to Sadr's announcement.

Sunni groups have insisted that the Shiite militias should not participate in the operation to liberate the Sunni city of Mosul, noting the reports of abuses committed by Shiite militias in Fallujah.

Sadr's declaration comes at a time when he and other Shiite authorities have threatened that they will deem the United States to be an occupying force if they attend the Mosul offensive. The US recently announced they will send an additional 560 troops to Iraq to assist with the operation to retake Mosul.

Meanwhile Sadr's supporters gathered in Baghdad's Tahrir Square on Friday once again.

Rudaw's correspondent Bahman Hassan reported that Saraya al-Salam

snuffies

are securing the protest, unarmed and dressed as civilians.

Protestors were calling for corruption to be uprooted and a technocrat government installed, while chanting "Love to the nation."

Posted by: Fred || 07/23/2016 00:00 || Comments || Link || E-Mail|| [190 views] Top|| File under: Govt of Iraq
Thousands of families flee Mosul as UN warns of 'unprecedented refugee crisis'
[RUDAW.NET] Over 7,000 refugees from djinn-infested Mosul
... the home of a particularly ferocious and hairy djinn...
city have arrived in Erbil in the past week ahead of an anticipated offensive to drive out ISIS

holy warriors

from the area, which is most likely to trigger a severe humanitarian crisis, according to UN officials in New York.

Kurdish Peshmerga officials say nearly half of the refugees are children, many of them are in poor health and undernourished after their long journey.

Lise Grande, the UN's humanitarian coordinator for Iraq, said military operations to retake areas held by the Islamic State
...formerly ISIS or ISIL, depending on your preference. Before that al-Qaeda in Iraq, as shaped by Abu Musab Zarqawi. They're very devout, committing every atrocity they can find in the Koran and inventing a few more. They fling Allah around with every other sentence, but to hear the pols talk they're not really Moslems....
group had already forced hundreds of thousands from their homes, according to the

News Agency that Dare Not be Named

.

"The impact of the Mosul military campaign on civilians will be devastating," Grande said in statement from Iraq. "Mass casualties among civilians are likely and families trying to flee are expected to be at extreme."

The United Nations


...an organization conceived in the belief that we're just one big happy world, with the sort of results you'd expect from such nonsense...


is seeking $284 million ahead of the expected operation, UN

front man

Farhan Haq said.

US Secretary of State John F. I was in Vietnam, you know Kerry
Former Senator-for-Life from Massachussetts, self-defined war hero, speaker of French, owner of a lucky hat, conqueror of Cambodia, and current Secretary of State...
announced Thursday that $2 billion had been collected during a conference to support Iraq against ISIS, of which portions were planned to help refugees.

Posted by: Fred || 07/23/2016 00:00 || Comments || Link || E-Mail|| [213 views] Top|| File under: Islamic State
Israel-Palestine-Jordan
Putin, Netanyahu discuss cooperation against Middle East terrorism
Russian President Vladimir Putin and Israeli Prime Minister Benjamin Netanyahu, in a phone conversation on Saturday, discussed cooperation in fighting terrorism threats in the Middle East, Russian news agencies quoted the Kremlin as saying.

Putin and Netanyahu agreed to continue contacts at various levels. The conversation was held at the initiative of the Israeli side, agencies quoted the Kremlin as saying.


Just remember, whose backyard this is.



Posted by: g(r)omgoru || 07/23/2016 14:46 || Comments || Link || E-Mail|| [202 views] Top|| File under:
Qatar says gives $30 mln to pay Gaza public sector workers
[Ynet] As

Hamas, always the voice of sweet reason,

faces a budget shortfall and is unable to pay wages to its public sector workers, Qatar is stepping in to fill the wage gap; The funding is meant to '"alleviate suffering and financial distress.'

Qatar


...an emirate on the east coast of the Arabian Peninsula. It sits on some really productive gas and oil deposits, which produces the highest per capita income in the world. They piss it all away on religion, financing the Moslem Brotherhood and several al-Qaeda affiliates...


said it would give $30 million to help pay the salaries of thousands of

Gazoo

Strip public sector Hamas workers left without a full wage package since 2013 on Thursday .

The donation was welcomed by Hamas, the Islamist group that dominates the enclave. They said it would help ease the wage shortages that have tested already strained relations with the US-backed Paleostinian Authority in the West Bank.

There was no immediate comment from Paleostinian Authority or Israel, who have long been suspicious of Qatar's regular donations to Hamas and other Islamist groups across the region.

The emir of the wealthy Gulf state, Sheikh Tamim bin Hamad al-Thani, said the payment of 113 million riyals was meant to "alleviate suffering and financial distress", according to Qatar's state news agency, QNA.

A reconciliation pact signed in 2014 by the two sides raised hopes among Hamas that its 50,000 public sector employees' wages would be taken care of via the Paleostinian Authority (PA) payroll.

But the Paleostinian Authority cannot afford to pay all the extra workers. International donors who support the PA budget, including the European Union


...the successor to the Holy Roman Empire, only without the Hapsburgs and the nifty uniforms and the dancing...


, say they want an audit of workers and cutbacks to the bloated payroll, which costs more than $2 billion a year.

The Hamas-hired public servants have grown restive and in 2014 protested over their lack of payment which is partly due to a continued blockade imposed on

Gazoo

by both Israel and Egypt.

"The July payment will be made in full immediately once the Qatari financial fund is received," Hamas' deputy finance minister, Youssef al-Kayyali said.

Qatar, which hosts the largest US air base in the Middle East, has for years preserved influence with Islamist forces across the region it believes are the long-term future.

The breadth and resilience of Qatar's links to Islamist groups including Egypt's

Moslem Brüderbund

, which has suffered a crackdown in the aftermath of the Arab Spring, fuels suspicions in other Gulf states.
Posted by: trailing wife || 07/23/2016 02:37 || Comments || Link || E-Mail|| [242 views] Top|| File under: Hamas
Southeast Asia
Exclusive: MH370 Pilot Flew a Suicide Route on His Home Simulator Closely Matching Final Flight
If this is true, it's hard to believe somebody hasn't at least been checking along the route the pilot flew in his homemade flight simulator. Then again, it goes against the narrative . . . .


New York

[magazine]

has obtained a confidential document from the Malaysian police investigation into the disappearance of Malaysia Airlines Flight 370 that shows that the plane's captain, Zaharie Ahmad Shah, conducted a simulated flight deep into the remote southern Indian Ocean less than a month before the plane vanished under uncannily similar circumstances. The revelation, which Malaysia withheld from a lengthy public report on the investigation, is the strongest evidence yet that Zaharie made off with the plane in a premeditated act of mass murder-suicide.

The document presents the findings of the Malaysian police's investigation into Zaharie. It reveals that after the plane disappeared in March of 2014, Malaysia turned over to the FBI hard drives that Zaharie used to record sessions on an elaborate home-built flight simulator. The FBI was able to recover six deleted data points that had been stored by the Microsoft Flight Simulator X program in the weeks before MH370 disappeared, according to the document. Each point records the airplane's altitude, speed, direction of flight, and other key parameters at a given moment. The document reads, in part:

Based on the Forensics Analysis conducted on the 5 HDDs obtained from the Flight Simulator from MH370 Pilot's house, we found a flight path, that lead to the Southern Indian Ocean, among the numerous other flight paths charted on the Flight Simulator, that could be of interest, as contained in Table 2.

Taken together, these points show a flight that departs Kuala Lumpur, heads northwest over the Malacca Strait, then turns left and heads south over the Indian Ocean, continuing until fuel exhaustion over an empty stretch of sea.

Search officials believe MH370 followed a similar route, based on signals the plane transmitted to a satellite after ceasing communications and turning off course. The actual and the simulated flights were not identical, though, with the simulated endpoint some 900 miles from the remote patch of southern ocean area where officials believe the plane went down. Based on the data in the document, here's a map of the simulated flight compared to the route searchers believe the lost airliner followed:



[Graphic of flight plan at link.]



Rumors have long circulated that the FBI had discovered such evidence, but Malaysian officials made no mention of the find in the otherwise detailed report into the investigation, "Factual Information," that was released on the first anniversary of the disappearance.

The credibility of the rumors was further undermined by the fact that many media accounts mentioned "a small runway on an unnamed island in the far southern Indian Ocean," of which there are none.

From the beginning, Zaharie has been a primary suspect, but until now no hard evidence implicating him has emerged. The "Factual Information" report states, "The Captain's ability to handle stress at work and home was good. There was no known history of apathy, anxiety, or irritability. There were no significant changes in his life style, interpersonal conflict or family stresses." After his disappearance, friends and family members came forward to described Zaharie as an affable, helpful family man who enjoyed making instructional YouTube videos for home DIY projects -- hardly the typical profile of a mass murderer.

The newly unveiled documents, however, suggest Malaysian officials have suppressed at least one key piece of incriminating information. This is not entirely surprising: There is a history in aircraft investigations of national safety boards refusing to believe that their pilots could have intentionally crashed an aircraft full of passengers. After EgyptAir 990 went down near Martha's Vineyard in 1999, for example, Egyptian officials angrily rejected the U.S. National Transport Safety Board finding that the pilot had deliberately steered the plane into the sea. Indonesian officials likewise rejected the NTSB finding that the 1997 crash of SilkAir 185 was an act of pilot suicide.

Previous press accounts suggest that Australian and U.S. officials involved in the MH370 investigation have long been more suspicious of Zaharie than their Malaysian counterparts. In January, Byron Bailey wrote in The Australian: "Several months after the MH370 disappearance I was told by a government source that the FBI had recovered from Zaharie's home computer deleted information showing flight plan waypoints ... my source ... left me with the impression that the FBI were of the opinion that Zaharie was responsible for the crash."

However, it's not entirely clear that the recovered flight-simulator data is conclusive. The differences between the simulated and actual flights are significant, most notably in the final direction in which they were heading. It's possible that their overall similarities are coincidental -- that Zaharie didn't intend his simulator flight as a practice run but had merely decided to fly someplace unusual.

Today, ministers from Malaysia, China, and Australia announced that once the current seabed search for MH370's wreckage is completed, they will suspend further efforts to find the plane. The search was originally expected to wrap up this month, but stormy weather has pushed back the anticipated completion date to this fall. So far, 42,000 square miles have been covered at a cost of more than $130 million, with another 4,000 square miles to go.

"I must emphasise that this does not mean we are giving up on the search for MH370," Malaysian Transport minister Liow Tiong Lai said. Officials have previously stated that if they received "credible new information that leads to the identification of a specific location of the aircraft," the search could be expanded.

But some, including relatives of the missing passengers, believe that that evidentiary threshold has already been past. Recent months have seen the discovery of more than a dozen pieces of suspected aircraft debris, which analyzed collectively could narrow down where the plane went down. (The surprising absence of such wreckage for more than a year left me exploring alternative explanations that ultimately proved unnecessary.) The fact that Zaharie apparently practiced flying until he ran out of fuel over the remote southern Indian Ocean suggests the current search is on the right track -- and that another year of hunting might be a worthwhile investment.
Posted by: gorb || 07/23/2016 15:14 || Comments || Link || E-Mail|| [255 views] Top|| File under:
Duterte ready to deliver BBL to MILF
[Inquirer] There is enough land in the Philippines for all, including the Bangsamoro people, President Duterte said on Friday.

Praising Moro Islamic Liberation Front leader Al Haj Murad for pursuing peace talks, Duterte said that he was ready to give the MILF the Bangsamoro Basic Law (BBL) it wanted but without the contentious provisions deemed unconstitutional.

The proposed BBL, written by negotiators after the signing of a peace agreement in 2014, would establish an autonomous Bangsamoro region in Mindanao. But the investigation of a battle between elite police forces and Moro rebels in Mamasapano, Maguindanao, in January last year that left 44 police commandos, 17 MILF fighters and three civilians dead delayed BBL deliberations in Congress, and the legislature adjourned in February without passing the proposed charter.

Duterte noted that there were warnings of a return to war if Congress did not pass the proposed BBL. The MILF stood by its promise to talk, he said.

Duterte declared, "I am ready to give the BBL minus the constitutional issues that are contentious and cannot be solved by an agreement between me [and the MILF]."

One such issue is the proposed regional armed forces and regional police, which breaks the chain of command and cannot be allowed, Duterte said. But he added he was willing to grant the unchallenged provisions of the BBL, and the same goes for Nur Misuari's Moro National Liberation Front faction, which signed a peace agreement in 1996.

Duterte said, "Even if you give them that part of the territory (the proposed Bangsamoro region), there's enough land in the Philippines. The Philippines is vast. As long as there is no fighting, everybody can be accommodated, and we can establish industrial zones."
Posted by: ryuge || 07/23/2016 00:00 || Comments || Link || E-Mail|| [333 views] Top|| File under:
Malaysia in talks with Abu Sayyaf to free hostages
[IBT] The Malaysian government has begun negotiations with the kidnappers of five of its sailors, deputy home minister Datuk Nur Jazlan Mohamed has said. Mohamed added that the government had confirmed that the Abu Sayyaf Group was behind this latest abduction.

The Abu Sayyaf was reported to have abducted these five sailors from a tugboat in the bay of Dent Haven off Lahad Datu in the Malaysian state of Sabah on Monday.

Mohamed said the Malaysian government had taken over the negotiations to release the five abducted sailors after their kidnappers contacted their families. He said, "We know the people involved and we are negotiating with them. I hope any discussions made would not be highlighted in the media or any other form; what is more important is to secure the release of the victims."
Posted by: ryuge || 07/23/2016 00:00 || Comments || Link || E-Mail|| [243 views] Top|| File under:
Syria-Lebanon-Iran
Syrian refugees dying in harsh conditions at closed Jordanian border
[RUDAW.NET] Syrian children and the elderly are dying from lack of water, food, and medical care at the Jordanian border, which officials closed in late June after a suicide

boom-mobile

ing killed six soldiers. Aid groups are calling for the international community to take urgent action to save lives.

"Tens of thousands of people are in need of urgent assistance in a border area between Syria and Jordan. They are living in extremely harsh conditions in a desert area known as 'the berm'. The vast majority are

women and kiddies

, who are seeking sanctuary from the ongoing violence in Syria," stated the aid agency International Committee of the

Red Thingy

(ICRC) on Wednesday.

Medical aid agency Médecins Sans Frontières (MSF, Doctors Without Borders) has called for the urgent medical evacuation of those who need life-saving health care, which they can provide at the Ramtha government hospital five kilometres away where they opened an emergency trauma surgery.

"The closure of the borders means that the most vulnerable victims of the conflict ‐ those badly injured by the war ‐ no longer have the chance to survive," Luis Eguiluz, head of mission in Jordan for MSF, said on Wednesday.

Jordan closed the border and declared it a militarized zone after seven of its soldiers were killed in a

suicide kaboom

on June 21. It has blocked all food and medical aid from crossing the border where some 70,000 Syrians, including 30,000 children, are gathered.

Limited water supplies are permitted across the border but the situation is now so desperate that some people are returning to war-ravaged Syria, Gerry Simpson of Human Rights Watch


... During the fiscal year ended June 30, 2011, HRW received a pledge from the Foundation to Promote Open Society, of which George Soros is Chairman, for general support totaling $100,000,000. The grant is being paid in installments of $10,000,000 over ten years.Through June 30, 2013, HRW had received $30,000,000 towards the fulfillment of the pledge....


told Al Jazeera.

Posted by: Fred || 07/23/2016 00:00 || Comments || Link || E-Mail|| [229 views] Top|| File under: Govt of Syria
Russia not ruling out sending more soldiers to Syria
[RUDAW.NET] Russia's presidential

front man

, Dmitry Peskhov, said on Friday that Geneva talks on Syria will resume next week thanks to consultation among the US, Russia, and UN, adding that the prospect of sending more soldiers to Syria remains in place.

"When the decision was made to cut the number of personnel of our aviation contingent in Syria, you remember the statement of both the [Russian] president and the military, who said that the temporary infrastructure there [in Syria] remained and therefore the contingent could be increased very quickly, if necessary. This will be done in accordance with the relevant tasks," Peshkov said, according to Russian state Tass news.

"Such prospects [increasing Russian personnel in Syria] were declared by the president rather long ago," he added.

Posted by: Fred || 07/23/2016 00:00 || Comments || Link || E-Mail|| [247 views] Top|| File under: Govt of Syria
Who's in the News
35
[untagged]
8
Islamic State
5
Govt of Pakistan
4
Sublime Porte
4
Govt of Syria
2
al-Shabaab
2
Govt of Iraq
1
al-Nusra
1
Hamas
1
Houthis
1
al-Qaeda
1
Boko Haram
1
Govt of Pakistain Proxies
Bookmark
E-Mail Me
The Classics
The O Club
Rantburg Store
The Bloids
The Never-ending Story
Thugburg
Gulf War I
The Way We Were
Bio
Merry-Go-Blog
Hair Through the Ages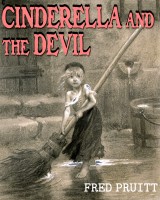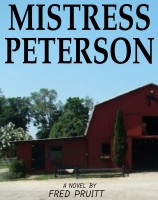 On Sale now!


A multi-volume chronology and reference guide set detailing three years of the Mexican Drug War between 2010 and 2012.

Rantburg.com and borderlandbeat.com correspondent and author Chris Covert presents his first non-fiction work detailing the drug and gang related violence in Mexico.

Chris gives us Mexican press dispatches of drug and gang war violence over three years, presented in a multi volume set intended to chronicle the death, violence and mayhem which has dominated Mexico for six years.
Click here for more information


Meet the Mods
In no particular order...


Steve White
Seafarious
Pappy
lotp
Scooter McGruder
john frum
tu3031
badanov
sherry
ryuge
GolfBravoUSMC
Bright Pebbles
trailing wife
Gloria
Fred
Besoeker
Glenmore
Frank G
3dc
Skidmark
Alaska Paul



Better than the average link...



Rantburg was assembled from recycled algorithms in the United States of America. No trees were destroyed in the production of this weblog. We did hurt some, though. Sorry.
3.230.154.129