-Lurid Crime Tales-
Cable crew busted trying to sneak fake bomb into airport
[NYPOST] Seven members of a cable TV crew were arrested at Newark Airport on Thursday after trying to film themselves passing a fake explosive device through a security checkpoint and onto a plane, according to reports.

The crew was working for the cable network CNBC, according to nj.com.

The fake explosive device was in a carry-on bag and never made it past security, Transportation Security Administration spokesman Michael McCarthy said.

"They failed, were caught and were arrested on multiple charges," he said, without elaborating on the charges.


Posted by: Fred || 01/20/2018 00:00 || Comments || Link || E-Mail|| [6466 views] Top|| File under:
Afghanistan
ISIL and the Taliban
[Al Jazeera] Al Jazeera gains unprecedented access to ISIL's central leadership and explores the threat it poses to the Taliban.
Posted by: Fred || 01/20/2018 00:00 || Comments || Link || E-Mail|| [6461 views] Top|| File under: Islamic State
Home Front: WoT
Islamic terror training in Colorado predates 911 (Loose ends)
[VladTepesBlog] Colorado news report on Fuqra: Terror in the Rocky Mountains.
...Fuqra, or Muslims of America (MOA), also known in English as Muslims of the Americas when they are talking about their Canadian and Caribbean ventures, and formally as The Muslims of America, Inc. (TMOA). The estimated 3,000 member group, mainly African-Americans, claimed 22 communities following the teachings of Pakistani Sufi cleric Mubarik Ali Shah Gilani across the U.S. in 2016, and is one of the American front groups of Jamaat ul-Fuqra or Jamaat al-Fuqra, the other being Quranic Open University. Jamaat ul-Fuqra was listed as a terror organization by the State Department in 1999 and is banned in Pakistan. They've been active in the U.S. for over thirty years. The Wikipedia page is quite interesting...
Posted by: newc || 01/20/2018 00:00 || Comments || Link || E-Mail|| [6459 views] Top|| File under: Salafists
India-Pakistan
Islam prohibits waging war against Pakistan Army: Sufi Mohammad
[GEO.TV] Islam prohibits waging war against the Pakistain Army or killing any person who recites the Kalima, Maulana Sufi Mohammad, the leader of the banned Tehrik Nifaz-e-Shariat Mohammadi (TNSM
...Tehreek-e-Nafaz-e-Shariat-e-Mohammadi (Movement for the Enforcement of Islamic Law) is a Pak militant group whose objective is to enforce their definition of Sharia law in Pakistain whether anybody wants it or not. It was founded by Sufi Muhammad in 1992, and was banned by President Musharraf in January, 2002 after Sufi dispatched several thousand yokels to Afghanistan to fight the infidel and ended up with most of them killed or captured and held for ransom. In 2007 TNSM took over Swat, which shows how well the banning worked. TNSM is the Pony League of Islamic militancy..
), said on Friday, days after his release from an eight-year-long incarceration.

In an interview to a private news channel, the ailing 93-year-old

holy man

said the banned Tehrik-e-Taliban


...the Pashtun equivalent of men...


Pakistain (TTP) possess all signs of being apostates (Khawarij) and that the only punishment TTP chief Mullah Fazlullah

...son-in-law of holy man Sufi Mohammad. Known as Mullah FM, Fazlullah had the habit of grabbing his FM mike when the mood struck him and bellowing forth sermons. Sufi suckered the Pak govt into imposing Shariah on the Swat Valley and then stepped aside whilst Fazlullah and his Talibs imposed a reign of terror on the populace like they hadn't seen before, at least not for a thousand years or so. For some reason the Pak intel services were never able to locate his transmitter, much less bomb it. After ruling the place like a conquered province for a year or so, Fazlullah's Talibs began gobbling up more territory as they pushed toward Islamabad, at which point as a matter of self-preservation the Mighty Pak Army threw them out and chased them into Afghanistan...
deserves is the death penalty
.

He also said that the country would have been divided if it was not for the Pakistain Army, whose soldiers are like Mujahideen (holy warriors).

Earlier this month, the Beautiful Downtown Peshawar


...capital of Khyber Pakhtunkhwa administrative and economic hub for the Federally Administered Tribal Areas of Pakistan. Peshawar is situated near the eastern end of the Khyber Pass, convenient to the Pak-Afghan border. Peshawar has evolved into one of Pakistan's most ethnically and linguistically diverse cities, which means lots of gunfire.


High Court accepted Sufi Mohammad's bail plea and after his lawyer pleaded for his release as he had served a long time in prison despite his old age and deteriorating health condition.

This was his first interview to the media after his release.

Sufi Mohammad is the father-in-law of Mullah Fazlullah, the

runaway

head of the banned TTP who has waged war against Pakistain and is the country's most-wanted terrorist.

Further criticizing the activities of the TTP, Sufi Mohammad said that it is strictly prohibited in Islam to kill

women and kiddies

, and that those responsible for the massacre of children at the Army Public School in Peshawar were worse than infidels.

He also regretted the 2012 terrorist attack on Pak Nobel Peace Prize winner Malala Yousufzai, saying she was a child and should not have been attacked, and added that he is not opposed to education of children. The TSNM chief also added that he had raised awareness in writing regarding permission for children's education.

Mohammad, who belongs to Maidan in Lower Dir district of Khyber-Pakhtunkhwa, is facing trial in at least two cases registered in Swat


...a valley and an administrative district in the Khyber Pakhtunkhwa Province of Pakistain, located 99 mi from Islamabad. It is inhabited mostly by Pashto speakers. The place has gone steadily downhill since the days when Babe Ruth was the Sultan of Swat...


district including one in 2009 and another in 1995. He has been accused of committing sedition, waging war against Pakistain, and several other offences, and has previously termed the government, the Constitution of Pakistain, and the judicial system un-Islamic.

In the first case, the TNSM chief was charged under Sections 120-B (hatching criminal conspiracy), 121-A (waging war against Pakistain), 124-A (sedition), 148 and 149 (rioting) and 506 (criminal intimidation) of the Pakistain Penal Code.

The other case was registered at Swat's Kabal Police Station in June 1995 when Maulana Sufi Muhammad and his supporters tried to impose 'Shariah' in Malakand division with force. He was charged under Sections 121 and 121-A (war against Pakistain), 324 (attempted murder), 341 (wrongful restraint), and 353 (obstructing public servant) of the IPC.

Previously, the

holy man

was incarcerated
Drop the rod and step away witcher hands up!
on November 20, 2001 in
Kurram Agency


...home of an intricately interconnected web of poverty, ignorance, and religious fanaticism, where the laws of cause and effect are assumed to be suspended, conveniently located adjacent to Tora Bora...


when he was returning from Afghanistan where he had gone along with thousands of his supporters to wage war against US forces.

He was released in April 2008 when the ANP-led provincial government entered into a peace deal with the TNSM in which the latter disassociated itself from attacks on security forces and government installations and promised to help it in restoring the writ of the state there.

However,


a hangover is the wrath of grapes...


Sufi Mohammad was arrested again after failure of the peace deal and the launching of the military operation in Malakand division. The government also restored the old cases against him and his followers.

His lawyer, Fida Gul, says that apart from the two cases, his counsel has already been acquitted or granted bail in 11 cases previously filed against him.


Posted by: Fred || 01/20/2018 00:00 || Comments || Link || E-Mail|| [6472 views] Top|| File under: TTP
Police killing of Naqeebullah Mehsud angers Pakistanis
[Al Jazeera] The police killing of a man in Karachi has sparked a social media outcry, as his family members reject claims by authorities that he was a member of the Pakistan Taliban, saying he was an innocent aspiring male model.

Police fatally shot Naqeebullah Mehsud, 27, during a raid on what they described as a "terrorist hideout" in eastern Karachi last week, according to a police statement.

He was buried in his native town of Makin, in the South Waziristan tribal district bordering Afghanistan, on Friday, family members told Al Jazeera.

So-called "encounter killings" are common in Pakistan. Rights groups say when police lack enough evidence for a court conviction, they extrajudicially kill suspects.

In 2016, police said they had killed at least 318 suspects during raids and shootouts in Karachi, according to the Human Rights Commission of Pakistan (HCRP), an independent rights organisation.

"Some men in plainclothes came and abducted him from a restaurant in Karachi on January 3 [10 days before police said he was killed]," said Alamgir Mehsud, Naqeebullah's cousin. "Then on January 16, we were told that he had been killed by police. We got his body back the next day."

Naqeebullah, also known as Naseemullah, ran a popular Facebook page where he posted pictures of himself modelling clothes and hairstyles.

"He used to work in a garment mill in Karachi, and he used that money to fund his modelling," said Alamgir. "He was a sort of idol to young people from the Mehsud tribe in Karachi."

By late December, Naqeebullah's page had more than 14,000 followers, and he often posted light-hearted messages.

On September 16, he posted a warning to young people not to engage in the "Blue Whale Challenge", a reported social media campaign that encouraged self-harm.


Posted by: Fred || 01/20/2018 00:00 || Comments || Link || E-Mail|| [6462 views] Top|| File under: Govt of Pakistan
Israel-Palestine-Jordan
Israel army considers taking over security in East Jerusalem al-Quds
[PRESSTV] The Israeli military is reportedly considering a plan to take over from police the control of the situation at a Paleostinian refugee camp and an Arab neighborhood in East Jerusalem al-Quds amid ongoing tensions there over a controversial US policy shift on the occupied city.

Citing unnamed sources, Haaretz said the Israeli ministry for military affairs has confirmed the army is studying the plan to assume responsibility for the situation in the Shuafat refugee camp and the Kafr Aqab district in East Jerusalem al-Quds.

Those areas are in the jurisdiction of Jerusalem al-Quds, but are cut off from the rest of the occupied city by Israel's Apartheid Wall, which has been under construction since 2002.

The International community designates Israel's administrative control over East Jerusalem al-Quds as occupation since the regime invaded the area during the 1967 Arab War and then annexed it.

Clashes have intensified in the area since last month, when US President Donald Trump


...New York real estate developer, described by Dems as illiterate, racist, misogynistic, and what ever other unpleasant descriptions they can think of, elected by the rest of us as 45th President of the United States...


ignored a consensus about the fate of the city, which many say should be decided in talks with Paleostinians, and declared that Washington was recognizing the entire Jerusalem al-Quds as Israel's "capital."

Report say there has been almost daily

festivities

between Israeli forces and the Paleostinian protesters, especially the youths from the Shuafat refugee camp and the district of Kafr Aqeb. That has prompted the Israeli army intervene and control the situation in the neighborhoods of Jerusalem al-Quds, according to Haaretz.


Posted by: Fred || 01/20/2018 00:00 || Comments || Link || E-Mail|| [6498 views] Top|| File under: Palestinian Authority
Syria-Lebanon-Iran
Hezbollah among most effective forces fighting terror in Mideast: Nasrallah
[PRESSTV] The secretary general of the Lebanese Hezbollah resistance movement has described his group as one of the most effective forces in the fight against terrorism across the Middle East region.

Speaking at a ceremony marking the martyrdom anniversary of Hezbollah fighters in Syria's southwestern Quneitra region on Friday afternoon, His Eminence Sayyed Hassan Nasrallah

The satrap of the Medes and the Persians in Leb...


stated that the sacrifices made by Hezbollah

deaders

were behind all victories over US-Israeli plots in the region.

He noted that the United States has long sought to designate Hezbollah as a terrorist outfit, and has even leveled unsubstantiated allegations of involvement in drug trafficking against the resistance movement.

Nasrallah then advised US statesmen to launch a full-scale investigation into the drug-related activities of their own intelligence bodies.


Posted by: Fred || 01/20/2018 00:00 || Comments || Link || E-Mail|| [6487 views] Top|| File under: Hezbollah
Lebanon court orders six-month jail term for journalist critical of Hezbollah
[ENGLISH.ALARABIYA.NET] A Lebanese military court handed down a six-month prison sentence to a journalist for presenting views critical of the army, a court official told AFP said Thursday.

Hanin Ghaddar, also a researcher known for her criticism of the powerful Hezbollah militias, was sentenced in absentia on January 10 over an expose at a conference in the United States, the source said.

Her sentence sparked outrage among fellow journalists and academics in

Leb

, where they said free speech and freedom of the press were once again being challenged.

The court official said the ruling found Ghaddar, a US resident, guilty of "defaming the Lebanese army, harming its reputation and accusing it of distinguishing between Lebanese citizens."

During a conference session in Washington in 2014, a recording of which is available online, she described the situation in

Leb

as "Sunnis being clamped down by Hezbollah and the Lebanese army versus Hezbollah militia being the untouchables."


Posted by: Fred || 01/20/2018 00:00 || Comments || Link || E-Mail|| [6463 views] Top|| File under: Hezbollah
Footage shows Hamza bin Laden at his wedding in Iran
[ENGLISH.ALARABIYA.NET] Al Arabiya has received new footage and details surrounding the wedding of Hamza bin Laden, the son of al-Qaeda

murderous Moslem

group's

criminal mastermind

Osama, when he was 17 years old in Iran.

The younger bin Laden is said to have married the daughter of al-Qaeda's second-in-command and deputy to current leader Ayman al-Zawahri, Abdullah Ahmad Abdullah, nicknamed "Abu Mohammed al-Masri".

The clip, which Al Arabiya was briefed on its details, was among the latest documents released by the CIA in regards to the Abbottabad


... A pleasant city located only 30 convenient miles from Islamabad. The city is noted for its nice weather and good schools. It is the site of Pakistain's military academy, which was within comfortable walking distance of the residence of the late Osama bin Laden....


files.

Hamza bin Laden's wedding is estimated to have been held in 2005, four years after September 11 attacks and around the same time when al-Qaeda leaders had sought refuge in Iran.

Wedding guests
The video showed a group of al-Qaeda leaders who are listed on the international terrorism list, including Mohammed Shawki al-Islambouli, the brother of the assassin of the late Egyptian president Anwar Sadat, along with Kuwaiti Suleiman Abu al-Ghaith, son-in-law of the late Osama bin Laden

... who is now beyond all cares and woe...


and the former al-Qaeda

front man

, along with Saif al-Adl, who was most probably responsible for documenting the wedding with his cameras.

Al-Ghaith is the husband of Fatimah bin Laden, who seemed to show no interest in appearing in the wedding video but was shown at one point telling one his stories with Osama bin Laden and Ayman al-
Zawahiri
... Formerly second in command of al-Qaeda, now the head cheese, occasionally described as the real brains of the outfit. Formerly the Mister Big of Egyptian Islamic Jihad. Bumped off Abdullah Azzam with a car boom in the course of one of their little disputes. Is thought to have composed bin Laden's fatwa entitled World Islamic Front Against Jews and Crusaders. Currently residing in the North Wazoo area assuming he's not dead like Mullah Omar. He lost major face when he ordered the nascent Islamic State to cease and desist and merge with the orthodx al-Qaeda spring, al-Nusra...
during their presence in Kandahar.

Hamza also had a number of his brothers beside him, including Saad bin Laden, who was killed by a

dronezap

in

Wazoo

after he left Iran. He tells his brother Hamza in the video: "Hamza, the ninth brother to get married".

The video has also shown the wedding being held in two places, the first being inside a mosque and then the continuing at their residence in the compound which was chosen by the Iranian Revolutionary Guards.


Posted by: Fred || 01/20/2018 00:00 || Comments || Link || E-Mail|| [6485 views] Top|| File under: al-Qaeda
Syrian gov't to allow Kurdish YPG to reinforce Afrin from their territory
[ALMASDARNEWS] Despite the political disagreements between the Syrian government and Kurdish PYD, the former will continue to allow YPG units to reinforce the Afrin Canton from within their territory in Aleppo.

According to a military source in Damascus, the Kurdish YPG have been allowed to consistently reinforce the Afrin Canton from the government-held parts of Aleppo.

Reinforcements from the YPG traveled along the shared Hasakah-Aleppo Highway to the city of Aleppo, where they eventually made their way to the Afrin Canton in the northwestern part of the province.

The military source added that the YPG has sent several hundred reinforcements to the Afrin Canton over the last 48 hours.

On Friday, the Ottoman Turkish Minister of Defense stated after his meeting in Moscow that his forces were going to invade the Afrin Canton, despite the Syrian government's disapproval and warnings.


Posted by: Fred || 01/20/2018 00:00 || Comments || Link || E-Mail|| [6478 views] Top|| File under: Govt of Syria
Hezbollah blames Israel for car bombing against Hamas member in Lebanon
[ALMASDARNEWS] Hezbollah leader Hassan Nasrallah said Friday that Israel was behind a recent car

kaboom

on one of the leaders of the Paleostinian movement

Hamas, the well-beloved offspring of the Moslem Brotherhood,

in the Lebanese city of Sidon.

"Everything indicates that the enemy Israel is behind the plotting of the blast targeting one of Hamas' leaders in Sidon. We hope that it will be qualified as a crime and violation of

illusory sovereignty

," Nasrallah told the Al Manar TV channel, noting that the incident posed danger to the security of

Leb

.

On Sunday, Mohammed Hamdan was injured after an

bomb

planted in his BMW went off in Sidon.

The incident took place after on December 12 Washington and Tel Aviv had agreed upon the "general framework for future cooperation regarding Iranian malign activities", forming four joint teams to grapple with Iran's activities in the Middle East region, including Tehran's clout in Syria and its support for the Lebanese

hard boy

group Hezbollah.

The memorandum of understanding aimed to tackle the alleged Iranian threat, was reportedly signed during a meeting at the White House between US National Security Adviser H.R. McMaster and his Israeli counterpart Meir Ben-Shabbat.


Posted by: Fred || 01/20/2018 00:00 || Comments || Link || E-Mail|| [6461 views] Top|| File under: Hezbollah
Who's in the News
33
[untagged]
5
Govt of Pakistan
5
Commies
4
Islamic State
3
Sublime Porte
3
Hezbollah
2
Govt of Syria
2
al-Qaeda
2
Houthis
2
Palestinian Authority
1
al-Shabaab (AQ)
1
TTP
1
Salafists
1
Antifa
1
al-Nusra
Bookmark
E-Mail Me
The Classics
The O Club
Rantburg Store
The Bloids
The Never-ending Story
Thugburg
Gulf War I
The Way We Were
Bio
Merry-Go-Blog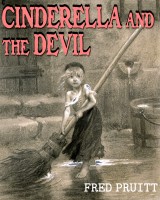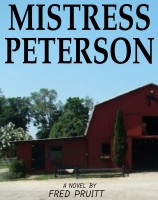 On Sale now!


A multi-volume chronology and reference guide set detailing three years of the Mexican Drug War between 2010 and 2012.

Rantburg.com and borderlandbeat.com correspondent and author Chris Covert presents his first non-fiction work detailing the drug and gang related violence in Mexico.

Chris gives us Mexican press dispatches of drug and gang war violence over three years, presented in a multi volume set intended to chronicle the death, violence and mayhem which has dominated Mexico for six years.
Click here for more information


Meet the Mods
In no particular order...


Steve White
Seafarious
Pappy
lotp
Scooter McGruder
john frum
tu3031
badanov
sherry
ryuge
GolfBravoUSMC
Bright Pebbles
trailing wife
Gloria
Fred
Besoeker
Glenmore
Frank G
3dc
Skidmark
Alaska Paul



Better than the average link...



Rantburg was assembled from recycled algorithms in the United States of America. No trees were destroyed in the production of this weblog. We did hurt some, though. Sorry.
18.207.157.152

Help keep the Burg running! Paypal: