Afghanistan
Afghanistan to release three senior Taliban prisoners: Ghani
[DAWN]

Afghanistan's Caped President

Ashraf Ghani
...former chancellor of Kabul University, now president of Afghanistan. Before returning to Afghanistan in 2002 he was a scholar of political science and anthropology. He worked at the World Bank working on international development assistance. As Finance Minister of Afghanistan between July 2002 and December 2004, he led Afghanistan's attempted economic recovery until the Karzais stole all the money...
announced on Tuesday that three high-ranking Taliban

...Arabic for students...
prisoners would be released, in an apparent exchange for two Western hostages who were kidnapped by the

snuffies

in 2016.

The three Taliban prisoners include Anas Haqqani, who was seized in 2014 and whose older brother is the deputy Taliban leader and head of the Haqqani network
...a branch of the Afghan Taliban, based in Pakistain. The network is a family business founded by the later Jalaluddin Haqqani...
, a notorious Taliban affiliate.

"We have decided to conditionally release three Taliban prisoners who [...] have been in Bagram prison in the custody of the Afghan government for some time," Ghani said in an announcement at the presidential palace.

He did not specify the fate of the Western hostages ‐ an Australian and an American ‐ and it was not clear when or where they would be freed. But Ghani noted in his speech that "their health has been deteriorating while in the custody of the terrorists".

He added that the release of the two professors would "pave the way" for the start of unofficial direct talks between his government and the Taliban, who long have refused to negotiate with Ghani's administration.

Ghani, flanked by his top security advisers, said the decision to release the three Taliban prisoners had been "very hard and necessary".

His announcement came one day after Inter-Services Intelligence
...the Pak military intelligence agency that controls the military -- heads of ISI typically get promoted into the Chief of Army Staff position. It serves as a general command center for favored turban groups such as Lashkar-e-Taiba and Jaish-e-Mohammad, tries to influence the politix of neighboring countries, and carries out a (usually) low-level war against India in Kashmir...
(ISI) chief Faiz Hameed met with Afghanistan's national security adviser Hamdullah Mohib in Kabul.

"They talked about improving the relation between the two countries," Afghanistan's national security council

front man

Kabir Haqmal had said.

'SERIOUSLY ILL'
In August 2016,

button men

wearing military uniforms kidnapped two professors of the American University of Afghanistan in the heart of Kabul.

The two, American Kevin King and Australian Timothy Weeks, later appeared looking haggard in a Taliban hostage video, with the

snuffies

going on to say that King was in poor health.

A Taliban source in Pakistain told AFP on Tuesday that King had been "seriously ill", and the

snuffies

were worried he could die in their custody.

The elite American University of Afghanistan (AUAF) opened in 2006 and has attracted a number of faculty members from Western countries.

In a statement, AUAF said it was "encouraged" to hear news of the possible release of the two professors. "While AUAF is not part of these discussions, we continue to urge the immediate and safe return of our faculty members who have been held in captivity, away from their friends and families, for more than three years," the statement read.
President Ashraf Ghani at a press conference on Tuesday confirmed that Anas Haqqani, Haji Mali Khan and Hafiz Rashid, three Haqqani Network commanders, have been "conditionally released" in exchange for the release of two Haqqani-held professors who were abducted while working for the American University of Afghanistan (AUAF).

Anas Haqqani, Hafiz Rashid and Haji Mali Khan, leaders of the Haqqani Network, were captured outside of Afghanistan in 2014.

Posted by: Fred || 11/13/2019 00:00 || Comments || Link || E-Mail|| [317 views] Top|| File under: Taliban
Africa North
87 Muslim scholars, including Libya's Mufti, call for boycotting UAE
[Libya Observer] A call for boycotting the United Arab Emirates (UAE) and its goods was signed by 87

Moslem

scholars, including the Mufti of Libya, Sheikh al-Sadiq al-Ghariani
...Libyan Moslem Brüderhood Grand Mufti since 2012. Issued a fatwa forbidding Libyan women from marrying foreign men. Issued a fatwa against a UN Commission on the Status of Women's report because it urged governments to protect women and girls against violence. Aligned with the GNC govt...
The call urged on businesspersons who are working in the UAE to find another country for their business and to boycott its ports as they are important sources of economic funds for Abu Dhabi.

"This boycott call is driven by the direct intervention of the UAE in several Arab and

Moslem

countries like Libya, Egypt, Yemen


...an area of the Arabian Peninsula sometimes mistaken for a country. It is populated by more antagonistic tribes and factions than you can keep track of...


, Kashmir
...a disputed territory lying between India and Pakistain. After partition, the Paks grabbed half of it and call it Azad (Free) Kashmir. The remainder they refer to as "Indian Occupied Kashmir". They have fought four wars with India over it, the score currently 4-0 in New Delhi's favor. After 72 years of this nonsense, India cut the Gordian knot in 2019, removing the area's special status, breaking off Ladakh as a separate state, and allowing people from other areas to settle (or in the case of the Pandits, to resettle) there....
and Uygurs in China. Intervening in those areas by flowing money and arms caused deaths and corruption among

Moslem

s." The scholars said.

They said it is obvious that the UAE crimes have left millions of casualties due to its interventions in Yemen and Libya; killed, injured and displaced people, in addition to destroying properties and infrastructure that need tens of years and millions in cash to build.

The scholars said the significant part of the money used by UAE to fund arms deals and send them to destroy

Moslem

countries is from the businesspersons' trade work money in Abu Dhabi, let alone its exports.

"Whenever you find a war in this world, you could sense the UAE's intervention in it either secretly or publicly, buying arms and aircraft as well as mercenaries to kill

Moslem

s and destroy their countries." The statement signed by the scholars said.

The call was based on Koranic and Prophetic words, which say the enemy should be made weak economically to stop wreaking havoc in the world.
Posted by: Fred || 11/13/2019 00:00 || Comments || Link || E-Mail|| [174 views] Top|| File under: Arab Spring
Sudanese girl accuses ICC-wanted Mahmoud Al-Werfalli of torturing, killing her mother
[Libya Observer] A daughter of one of the Sudanese women who were recently killed in Libya's Benghazi has accused the Libyan serial killer who is wanted by the International Criminal Court, Mahmoud al-Werfalli, of kidnapping, torturing and killing her mother.

The Sudanese girl, Reem Dawood - daughter of the woman found killed in Benghazi; Zainab al-Hadandoya - said in a local TV interview that the residents saw Mahmoud al-Werfalli speaking loudly his name after getting out of his car in front of her mother's beauty salon, adding that the CCTV of the hospital opposite to the salon had the incident on tape, yet the criminal investigation apparatus in Benghazi took the videos and claimed the cameras were not working.

The girl claimed to have a copy of the CCTV footage and said it showed al-Werfalli, adding that she possessed other footage of eyewitnesses showing al-Werfalli leading the kidnap of her mother, vowing to send her evidence to the ICC as many eyewitnesses promised to report what they had seen to help her.

She also said the ICC-wanted criminal led the torture of her mother and in one incident he let a "lion" attack her to make her scared and confess to things she hadn't done, adding that her mother's body bears marks of a lion's claws.

"Al-Werfalli shot my mother twice, once in the head and another time in the neck to kill her in cold blood." She said, coring a source from a person working under the command of al-Werfalli at al-Saiqa Force.

Zainab, the girl's mother; was kidnapped from a beauty salon in Benghazi on October 10. Her body was found the next day near the seashore in Jalyana area, bearing marks of torture and a gunshot in the head.

The Interpol has listed al-Werfalli as a wanted person for the crimes he had committed in Libya and arrest warrants issued of him by the ICC.


Posted by: Fred || 11/13/2019 00:00 || Comments || Link || E-Mail|| [185 views] Top|| File under: Arab Spring
Caucasus/Russia/Central Asia
Argentina asks Azerbaijan to arrest Iranian suspect in Jewish center bombing
[THEBAGHDADPOST] Argentina


...a country located on the other side of the Deep South. It is covered with Pampers and inhabited by Grouchos, who dance the Tangle. They used to have some islands called the Malvinas located where the Falklands are now. They're not supposed to cry for Evita...


has asked Azerbaijan to arrest a high-level Iranian adviser to the country's supreme leader in connection with the bombing in 1994 of the Buenos Aires AMIA Jewish center, according "The Times of Israel".

Ali Akbar Velayati was scheduled to attend the Second Summit of religious world leaders in the Azerbaijani capital Baku on November 14-15.

Velayati, who was Iran's foreign minister at the time of the terrorist attack and has been implicated in ordering the bombing, is now an adviser on international affairs to Ayatollah Ali Khamenei
...the actual dictator of Iran, successor to Ayatollah Ruhollah Khomeini...
Under Argentine law, an accused person must have the opportunity to defend himself before a judge. Since the Iranians accused in the attack, many from the upper political echelons, have not set foot on Argentine soil, it has been impossible to move the judicial process forward.

The Argentine Foreign Minister summoned the ambassador of Azerbaijan in Buenos Aires on Friday and expressed the "deep concern" of Argentina's government over Velayati's presence in Baku and asked for Azerbaijan's cooperation "in order to carry out the detention for extradition purposes."

The July 18, 1994 bombing of the AMIA center killed 85 and injured more than 300. The late Argentinian prosecutor Alberto Nisman established that a Hezbollah bomber carried out the attack and that it was instigated by Iran.

Iran

...a theocratic Shiite state divided among the Medes, the Persians, and the (Arab) Elamites. Formerly a fairly civilized nation ruled by a Shah, it became a victim of Islamic revolution in 1979. The nation is today noted for spontaneously taking over other countries' embassies, maintaining whorehouses run by clergymen, involvement in international drug trafficking, and financing sock puppet militias to extend the regime's influence. The word Iran is a cognate form of Aryan, the abbreviation IRGC is a cognate form of Stürmabteilung (or SA), the term Supreme Guide is a cognate form of either Shah or Führer or maybe both, and they hate Jews Zionists Jews. Their economy is based on the production of oil and vitriol...
also is believed to be behind the 1992

boom-mobile

ing that destroyed the Israeli embassy in Buenos Aires, killing 29 and injuring 242.

Iranians have been on Interpol's most wanted list since 2007 in connection with the bombing. They include Mohsen Rabbani, a mullah and former cultural attaché who did not travel to Colombia in 2016 after political pressure to prevent his official government visit. Rabbani is believed to be a leading figure in spreading radical Islam in Latin America.

In 2016, ahead of another Velayati trip, Argentina made requests for his arrest to Singapore and Malaysia but was not successful. Two years later, another unsuccessful request was made to Russia.
Posted by: Fred || 11/13/2019 00:00 || Comments || Link || E-Mail|| [135 views] Top|| File under: Govt of Iran
Europe
EU States Must Label Products From Israeli Settlements, European Court of Justice Says
"How dare those uppity juices think themselves a normal country like any other! We'll show them what normal looks like!"

[Ha'aretz] EU states must identify products from Israeli settlements by stating their origin on the label, the Europe

...the land mass occupying the space between the English Channel and the Urals, also known as Moslem Lebensraum...
an Court of Justice ruled on Tuesday.

Simply indicating that goods originate in the state of Israel, when in fact they came from an occupied territory, could mislead consumers about the fact that Israel "is present in the territories concerned as an occupying power and not as a sovereign entity," the European Court of Justice (ECJ) found.


"Pack up more of the good stuff for the Asian market, Ari, and Russia wants more oranges, so that's ok."

Product information must allow consumers to make informed choices relating "not only to health, economic, environmental and social considerations, but also to ethical considerations," as well as the observance of international law, the court says in a statement.

"The EU considers settlements in occupied territories illegal under international law," the statement said.


The EU is wrong, but we shall leave them to simmer in their delusions.
Posted by: Herb McCoy || 11/13/2019 00:00 || Comments || Link || E-Mail|| [246 views] Top|| File under:
The Grand Turk
Turkey hosts Iranian tied to Jewish center bombing in Argentina
[Jpost] Just days before President Donald Trump
...New York real estate developer, described by Dems as illiterate, racist, misogynistic, and what ever other unpleasant descriptions they can think of, elected by the rest of us as 45th President of the United States...
's slated meeting with Ottoman Turkish President His Enormity, Sultan Recep Tayyip Erdogan the First


...Turkey's version of Mohammed Morsi but they voted him back in so they deserve him. It's a sin, a shame, and a felony to insult the president of Turkey. In Anatolia did Recep Bey a stately Presidential Palace decree, that has 1100 rooms. That's 968 more than in the White House, 400 more than in Versailles, and 325 more than Buckingham Palace, so you know who's really more important...


on Wednesday at the White House, Ankara hosted an Iranian official linked to the 1994 bombing of the AMIA Jewish center in Buenos Aires. Erdogan declined to enforce an arrest warrant for the alleged terrorist Hadi Soleimanpour.
Continued on Page 49
Posted by: Fred || 11/13/2019 01:35 || Comments || Link || E-Mail|| [275 views] Top|| File under: Govt of Iran
Angered at EU, Turkey threatens to release IS prisoners
[DAWN] Ottoman Turkish President His Enormity, Sultan Recep Tayyip Erdogan the First


...Turkey's version of Mohammed Morsi but they voted him back in so they deserve him. It's a sin, a shame, and a felony to insult the president of Turkey. In Anatolia did Recep Bey a stately Presidential Palace decree, that has 1100 rooms. That's 968 more than in the White House, 400 more than in Versailles, and 325 more than Buckingham Palace, so you know who's really more important...


warned Europe
...the land mass occupying the space between the English Channel and the Urals, also known as Moslem Lebensraum...
an nations on Tuesday that his country could release all the

Death Eater

Islamic State

...formerly ISIS or ISIL, depending on your preference. Before that they were al-Qaeda in Iraq, as shaped by Abu Musab Zarqawi. They're really very devout, committing every atrocity they can find in the Koran and inventing a few more. They fling Allah around with every other sentence, but to hear western pols talk they're not really Moslems....
group prisoners it holds and send them to Europe, in response to EU sanctions over Cyprus.

Speaking to

news hound

s before a visit to the United States, Erdogan also said The Sick Man of Europe Turkey


...Qatar's satrapy in Asia Minor...


would continue repatriating foreign Islamic State

gunnies

to their home countries, even if those countries decline to take them back.

Erdogan's comments were in response to the EU's unveiling on Monday of a system for imposing sanctions on Turkey over its unauthorised gas drilling in Mediterranean waters off Cyprus.

Erdogan warned EU countries: "You should revise your stance toward Turkey, which holds so many IS members in prison and controls them in Syria."


Posted by: Fred || 11/13/2019 00:00 || Comments || Link || E-Mail|| [152 views] Top|| File under: Islamic State
Home Front: WoT
Cartels are growing pot in our national Forests where their heavy use of pesticides and litter stand to permanently damage the ecosystem.
[WNYC] Water and wildlife in the nation's public forests are slowly being poisoned by insecticides and other chemicals used in illegal marijuana operations, say forest police and researchers. They warn that the potential environmental damage could last generations.

Many of the grows are the work of highly organized drug cartels that take advantage of the forests' thick canopy to help hide their operations. Some sites go undetected for years.

"The true crime here is the fact that they're killing off basically America's public lands, killing off the wildlife, killing off our water," says Kevin Mayer, a U.S. Forest Service law enforcement assistant special agent in charge. "This is stuff that, you know, it's not gonna repair itself."


But keep that war on drugs going! It's succeeding so well! Mexico is a failed state that is exporting its toxic culture to us, but surely victory is just around the corner. All we have to do is continue the policies that have brought us to this point.
Posted by: Herb McCoy || 11/13/2019 00:00 || Comments || Link || E-Mail|| [515 views] Top|| File under: Narcos
India-Pakistan
After Gaza rocket fire, Indians tweet #IndiaWithIsrael in show of support
[Jpost] After a day of rocket fire from Gazoo
...Hellhole adjunct to Israel and Egypt's Sinai Peninsula, inhabited by Gazooks. The place was acquired in the wake of the 1967 War and then presented to Paleostinian control in 2006 by Ariel Sharon, who had entered his dotage. It is currently ruled with an iron fist by Hamaswith about the living conditions you'd expect. It periodically attacks the Hated Zionist Entity whenever Iran needs a ruckus created or the hard boyz get bored, getting thumped by the IDF in return. The ruling turbans then wave the bloody shirt and holler loudly about oppression and disproportionate response...
, the top three hashtags trending on Twitter in India are #IsraelUnderFire, #IsraelUnderAttack and #IndiaWithIsrael.

Throughout the day, people across the globe posted on social media about the rising tensions between Israel and Gaza.

However,


a good lie finds more believers than a bad truth...


Israel-related hashtags were mainly trending within Israel. India was the exception and its hashtags about the rocket barrage from Gaza remained trending long after Israeli Twitter began focusing on other things.

Indian politician, Kapil Mishra, tweeted "Time to stand strongly with Israel #IsraelUnderFire."

"Israel is under attack by Terrorists from Gaza. India is with Israel. #IsraelUnderFire," Prashant Patel Umrao, an Advocate at the Supreme Court and Delhi High Court, tweeted.

Both Mishra and Umrao, received praise from Israel's Deputy Chief of Mission in New Delhi, India Maya Kadosh, who retweeted their posts and thanked them.

Kadosh, who started a list of Indian Twitter accounts that talk about Israel, also tweeted about the situation in Israel.

The two countries have enjoyed good diplomatic relations and in August 2019, Indian and Israeli officials traded tweets in honor of Friendship Day.

"Happy #FriendshipDay2019 India!" The Israeli Embassy in India wrote on Twitter. "May our ever strengthening friendship & #growingpartnership touch greater heights."

Indian Prime Minister Narendra Modi replied to the message, writing in Hebrew, "Thank you. I wish a happy Friendship Day to the wonderful citizens of Israel and to my friend [Benjamin Netanyahu]."

Israeli Prime Minister Benjamin Netanyahu, who has a close relationship with Modi, also joined in on the friendship tweets and responded to the Indian prime minister.

"Thank you, my friend, India PM @narendramodi," Netanyahu responded. "I could not agree with you more."

Posted by: trailing wife || 11/13/2019 01:08 || Comments || Link || E-Mail|| [113 views] Top|| File under:
Who's in the News
41
[untagged]
5
Govt of Iraq
4
Arab Spring
3
Islamic State
2
Islamic Jihad (Palestian)
2
Govt of Iran
2
Hezbollah
2
Lashkar e-Taiba
2
Sublime Porte
2
Taliban
1
Commies
1
Jamaat-e-Ulema Islami
1
Jamaat-ul-Mujahideen Bangladesh (IS)
1
TTP
1
Moslem Colonists
1
Govt of Pakistan
1
Govt of Saudi Arabia
1
Narcos
1
Govt of Iran Proxies
Bookmark
E-Mail Me
The Classics
The O Club
Rantburg Store
The Bloids
The Never-ending Story
Thugburg
Gulf War I
The Way We Were
Bio
Merry-Go-Blog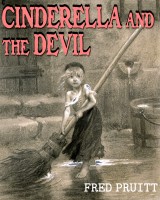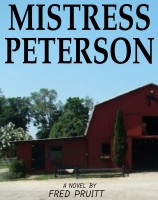 On Sale now!


A multi-volume chronology and reference guide set detailing three years of the Mexican Drug War between 2010 and 2012.

Rantburg.com and borderlandbeat.com correspondent and author Chris Covert presents his first non-fiction work detailing the drug and gang related violence in Mexico.

Chris gives us Mexican press dispatches of drug and gang war violence over three years, presented in a multi volume set intended to chronicle the death, violence and mayhem which has dominated Mexico for six years.
Click here for more information


Meet the Mods
In no particular order...


Steve White
Seafarious
Pappy
lotp
Scooter McGruder
john frum
tu3031
badanov
sherry
ryuge
GolfBravoUSMC
Bright Pebbles
trailing wife
Gloria
Fred
Besoeker
Glenmore
Frank G
3dc
Skidmark
Alaska Paul



Better than the average link...



Rantburg was assembled from recycled algorithms in the United States of America. No trees were destroyed in the production of this weblog. We did hurt some, though. Sorry.
3.230.1.126