-Short Attention Span Theater-
'He knew the risks': Canadian rapper falls to his death from airplane wing in failed stunt
[NationalPost] VERNON, B.C. ‐ A 34-year-old rapper who fell to his death in British Columbia while performing a stunt that involved rapping while walking on the wing of a plane was a "beacon of light to follow your dreams," his management team says.

Jon James McMurray died Saturday filming a project he had been working on for months, a statement from the team said. He trained "intensively" for the stunt, it said.

"However, as Jon got further out onto the wing of the plane, it caused the small Cessna to go into a downward spiral that the pilot couldn't correct," the statement said.


Darwin winner
Posted by: Beavis || 10/24/2018 00:00 || Comments || Link || E-Mail|| [6475 views] Top|| File under:
-Signs, Portents, and the Weather-
New Jersey viral outbreak leaves six young patients dead, 12 others ill
Notice lack of names and photographs.


[Reuters] Six young patients died and 12 others became sick following an outbreak of adenovirus at a rehabilitation center in Haskell, New Jersey, the state's Health Department said on Tuesday.

Adenoviruses frequently cause mild illness, with cold-like symptoms, particularly in young children. But the children affected in this case have compromised immune systems, the health department said.

The 18 patients range in age from a toddler through young adulthood and most are under 18 years old, health department spokeswoman Nicole Kirgan said in an email. The department is not releasing exact ages of any patients because of Health Insurance Portability and Accountability Act (HIPAA) and privacy reasons, Kirgan said.

The Wanaque Center for Nursing and Rehabilitation, which includes a pediatrics center, has been instructed not to admit any new patients until the outbreak ends, the department said.

"This strain of virus tends to cause outbreaks in centers of communal living and has ... unfortunately led to deaths," Dr. Shereef Elnahal, the state's health department commissioner, said on Twitter. "We take this very seriously."

Health department officials were at the center on Tuesday and also on Sunday and found minor hand-washing deficiencies, the department said. Health officials are working with the center on infection control issues.

The health department will continue an active on-site surveillance and has recommended measures to protect against the further spread of infection, New Jersey Governor Phil Murphy said on Twitter.

"Heartbroken that several children have lost their lives in an adenovirus outbreak in Haskell," Murphy said.

After experiencing cases of adenovirus in its pediatric unit, the center notified government health agencies, including the Centers for Disease Control and Prevention, and is fully cooperating with them and has sought out their guidance, the Wanaque center said in a statement emailed by Rowena Bautista, administrator of the center.

"As a result, facility staff have diligently implemented all available infection control and prevention measures in order to protect the health and safety of the Wanaque Center's residents," center officials said.

The facility's pediatrics center serves newborns to 22-year-olds who are "medically fragile" and provides an individualized program for each child, the center's website said. From preschool through high school, children learn in classrooms that are handicapped accessible and set up for ventilator use, it said.

Haskell is located about 32 miles northwest of New York.
Posted by: Besoeker || 10/24/2018 00:20 || Comments || Link || E-Mail|| [6472 views] Top|| File under:
Bangladesh
Bangladesh publisher arrested on defamation charges
[DAWN] A prominent lawyer and newspaper publisher who is tied to Bangladesh's political opposition was denied bail on Tuesday after his arrest on defamation charges, heightening concerns about a crackdown on dissent ahead of national elections.

Police tossed in the calaboose
Youse'll never take me alive coppers!... [BANG!]... Ow!... I quit!
Mainul Hosein late on Monday in a raid on an opposition leader's home in the capital, said Mahbub Alam, a joint commissioner of the Detective Branch of the Dhaka Metropolitan Police.

Hosein is the publisher of the English-language New Nation daily and heads its editorial board.

Magistrate Kaisarul Islam gave no explanation for denying Hosein bail at a brief hearing on Tuesday.
Posted by: Fred || 10/24/2018 00:00 || Comments || Link || E-Mail|| [6471 views] Top|| File under:
China-Japan-Koreas
Two Koreas, UN forces agree to remove weapons at border
[DAWN] North and South Korea and the UN Command agreed on Monday to withdraw firearms and guard posts in the demilitarised zone village of Panmunjom this week, Seoul's defence ministry said, the latest move in a fast-improving relationship.

The three sides held their second round of talks at Panmunjom to discuss ways to demilitarise the border in line with a recent inter-Korean pact reached at last month's summit in Pyongyang.

The US-led UNC, which has overseen affairs in the DMZ since the end of hostilities in the 1950-53 Korean War, was not immediately available for comment.


"I can say no more!"


but it said on Friday it supports the two Koreas' efforts to implement their military deal.

The announcement comes amid US concerns that the inter-Korean military initiative could undermine defence readiness and comes without substantial progress on
North Korea's promised denuclearisation.
Posted by: Fred || 10/24/2018 00:00 || Comments || Link || E-Mail|| [6472 views] Top|| File under: Commies
'I had no idea it was this bad': Huge line of people queueing for baby formula at Woolworths stuns shoppers
[DailyMail] Bulk buying of baby formula has been a delicate issue in Australia this year, with countless parents unable to purchase formula for their children.


Baby formula shoppers, commonly known as 'daigou', often raid the tins in store before they are placed on supermarket shelves.

It is a lucrative market, with some people earning in excess of $100,000 per year after shipping off the tins to willing buyers in China.


Why have the ChiComs not developed a domestic baby formula industry?




Of course there are Chinese baby formula brands, but it is equally certain that the Chinese products are neither safe nor nutritious.

Surely there is some way Trump can be blamed for all of this.
Posted by: Anomalous Sources || 10/24/2018 00:00 || Comments || Link || E-Mail|| [6491 views] Top|| File under: Commies
Europe
Merkel Opens Up Germany to US LNG, Yielding to Trump's Pressure – Reports
[Sputnik] The German government plans to give in to Donald Trump's criticism about dependence on Russia's fuel and pour millions into a liquefied natural gas terminal. This is expected to diversify Germany's energy import, open it up to US gas and possibly avert hostile moves against the Nord Stream 2, the Wall Street Journal reports.


Nope. Not tired of winning.


Germany's Chancellor Angela Merkel has told the country's lawmakers that the Cabinet is set to co-fund the construction of a liquefied natural gas (LNG) shipping terminal over breakfast this month. The $576 million project would be located in northern Germany, the US business outlet reports, citing the sources familiar with the meeting.

It's unclear how exactly Germany would support the project, as it could use subsidies, loans, credit guarantees, or protection of investors' rights.
According to the WSJ, one of the first applications was received from an international consortium in mid-October. It plans to construct an LNG terminal in the town of Stade, close to one of the country's biggest cities, Hamburg. The decision is to be made by year-end.

This move is expected to ease tensions between the US and Germany, and even shield the Russian-European joint venture Nord Stream 2 from possible US sanctions, according to the WSJ sources. The chancellor herself reportedly perceived this measure as a strategic decision rather than a diplomatic defeat from the US.


American silver or Russian lead. Wasn't a hard decision.


Donald Trump has been promoting American LNG in a bid to boost its exports to Europe. In July 2017, he pitched the product to 12 Central and Eastern European nations as an alternative to energy imports from other suppliers.

"You can never be held hostage to a single supplier," he told a news conference, commenting American LNG.

At the same time, he has repeatedly slammed Europe's reliance on Russian gas supplies. Apart from the vocal criticism, the United States has made a number of attempts to impede the implementation of the Nord Stream 2 project and even incorporated a provision for counteracting the construction of the pipeline in its Countering America's Adversaries Through Sanctions Act.

Germany has repeatedly fought off the criticism. Berlin described the Nord Stream 2 project as a rational one, considering the growth of Germany's demand for exported gas in the coming years.

Nevertheless, Merkel's government is turning towards alternative natural gas suppliers in a bid to ease its dependence on Russia, which provides 60 percent of the gas Germany imports and plans to expand with Nord Stream-2.

At the beginning of its term, Merkel's Cabinet has tasked itself with reducing Germany's dependence on natural gas imports via pipelines from Russia and Norway. The new government plans "to create infrastructure for liquefied natural gas (LNG)" from scratch as a part of its energy and climate program.

According to Germany's Economy and Energy Ministry, Merkel endorses all initiatives which support the further diversification of the gas supply ‐ whether from different regions or the means of transporting gas, while the government strongly backs private initiatives to build LNG terminals, which Germany now lacks.


Chalk up another defeat against Putty Pie. Trump understands that countries like Russia need money to be big and powerful. More specifically, Western hard currency. He just cut off another funding source for Mother Russia.
Posted by: DarthVader || 10/24/2018 00:00 || Comments || Link || E-Mail|| [6513 views] Top|| File under:
India-Pakistan
Cop gets bail in rickshaw driver self-immolation case
[DAWN] KARACHI: A local court on Monday granted post-arrest bail to a detained traffic police official booked in a case of extorting money from a rickshaw driver, who died after committing self-immolation in protest.

Police claimed to have detained Head Constable Mohammad Hanif and booked him in a case registered under Section 161 (Public servant taking gratification other than legal remuneration in respect to an official act) of the Pakistain Penal Code at the Saddar

cop shoppe

.

On Monday, the investigating officer produced the detained constable before the judicial magistrate (East) to seek his physical remand in police custody for interrogation.

The IO stated that Khalid, who used to drive a tri-wheeler, had burnt himself allegedly due to demands for extortion by the suspect, adding that the victim had received more than 50 per cent burns and later succumbed to his wounds in hospital on Monday.
Posted by: Fred || 10/24/2018 00:00 || Comments || Link || E-Mail|| [6471 views] Top|| File under:
IHC suspends Shoaib Shaikh's sentence in fake degree case
[DAWN] The Islamabad High Court (IHC) on Tuesday suspended Axact's Chief Executive Officer (CEO) Shoaib Sheikh's 20-year jail term and granted him bail against surety bonds worth Rs500,000.

In July, an Islamabad sessions court had convicted Sheikh and 22 others in the fake degree scam case and awarded 20 years imprisonment under different charges. The judge also imposed a fine of Rs1.3 million on each of the convicts.

Sheikh and the others were nominated in a First Information Report (FIR) lodged against them on June 7, 2015 under Sections 419, 420, 468, 471, 473, 109/34 of the Pakistan Penal Code and Section 4 of Anti-Money Laundering Act 2010.

Subsequently, Sheikh challenged his conviction before the Islamabad High Court.

Shaikh's counsel Raja Rizwan Abbasi asked the court to suspend the sentence till the appeal against the trial court's decision in concluded. In his arguments, the lawyer pointed to what he called some grave legal mistakes in the decision.

Justice Athar Minallah observed that there is no complainant in the case. "The Federal Investigation Agency (FIA) says that hundreds of thousands of people were defrauded but not even a single victim lodged a complaint," he said. The judge also observed that the prosecution failed to prove that the degrees were fake.
Posted by: Fred || 10/24/2018 00:00 || Comments || Link || E-Mail|| [6485 views] Top|| File under:
Flashpoint Indian temple closes without admitting women
[DAWN] The latest window for worship at a flashpoint Indian shrine has closed without a single female devotee of menstruating age being admitted, despite a court order overturning a ban on their presence in the temple.

Mobs of Hindu hardliners prevented women aged 10 to 50 from getting into the Sabarimala temple complex when it opened last Wednesday for the first time since the Supreme Court reversed a ban on women of menstruating age from worshipping at the temple.

The shrine in southern Kerala state is only open on a handful of auspicious days every year, and a number of Hindu women between these ages had flocked there in the wake of the court order.

But the ruling had enraged traditionalists, including supporters of Prime Minister Narendra Modi's Hindu nationalist Bharatiya Janata Party (BJP).

Protesters, including

women and kiddies

, massed at the base of the shrine when it opened last week, threatening women trying to reach it.
Posted by: Fred || 10/24/2018 00:00 || Comments || Link || E-Mail|| [6474 views] Top|| File under:
Israel-Palestine-Jordan
Hamas cracks down on Gaza drugs
[IsraelTimes] Authorities say drug use has grown among the Strip's 2 million residents as people look for an escape from harsh living conditions, soaring unemployment and travel restrictions



Hamas, the braying voice of Islamic Resistance®,

authorities have been burning piles of narcotics and cannabis in a yearly sweep against drugs in the beleaguered

Gazoo

Strip.

Officers in military fatigues on Monday poured gasoline and set alight more than 1 million tablets of opioid painkiller tramadol, about 1,500 slabs of hashish and 900 grams of opium.

With residents suffering under a decade-long Israeli-Egyptian blockade since the terrorist group Hamas took power, authorities say drug use has grown among

Gazoo

's 2 million residents as people look for an escape from harsh living conditions, soaring unemployment and travel restrictions. Israel imposes the blockade to prevent Hamas, which seeks to destroy Israel, from importing weaponry.

Hamas says it is fighting the endemic relentlessly. On Monday, it sentenced 17 people convicted of drug trafficking to hard labor prison terms of 10 years to life.

Last year, Hamas

politician

s endorsed the death penalty

to curb drugs.
Posted by: trailing wife || 10/24/2018 00:00 || Comments || Link || E-Mail|| [6474 views] Top|| File under: Hamas
Jerusalem sends city workers to clean Shuafat camp for first time ever
[IsraelTimes] Jerusalem city hall says 15 municipal sanitation workers entered the Shuafat Paleostinian refugee camp for the first time ever Tuesday to carry out trash removal and other cleaning services.

The move was ordered by outgoing Mayor Nir Barkat, who has outlawed the UN agency for Paleostinian refugees from operating in the city and providing services to Paleostinian residents.

According to the city, workers found hundreds of tons of untended garbage and construction waste. Workers will start entering the camp daily to take over what the city called UNRWA's "inadequate services."

It will also start to provide education, health, and other services to the area, to replace UNRWA.

While in the city limits, municipal workers, police, and others have refused in the past to enter the Shuafat camp and other neighborhoods beyond the West Bank security barrier, leading to charges of official neglect. Barkat, who has been mayor since 2008, blamed UNRWA, which has recently had its budget slashed by the US, for the shortfall in services.

The move comes a week before Jerusalem is set to choose a new mayor. Barkat, who visited Shuafat Tuesday, is not running for re-election and it is not clear if his successor will continue the services.
Posted by: trailing wife || 10/24/2018 00:00 || Comments || Link || E-Mail|| [6477 views] Top|| File under:
Science & Technology
UK Warship Captain Paints 'Deeply Frightening' Future of Warfare Amid NYC Visit
In which Sputnik wishes us to join it in being terrified.

Dwelling on the increased threats to the security of the United Kingdom, Captain Kyd painted a quite terrifying picture of the future of warfare:

"I think the coalescence of militarization, quantum computing, of automated fighting elements whether it is in the air, the surface or subsurface, the ability of computers and machines to make fast decision making loops ‐ I think will fundamentally change the character of warfare."




He continued, "The nature of warfare won't change ‐ which is to dominate and kill the enemy. I think it is an exciting but deeply frightening future where I think the ethics and morals of war will be tested, and where we will see, I am sure, robots engaged in killing other human beings."
Reflecting on the potential forms of warfare, Captain Kyd suggested the world will see an increase in biological, chemical and genetic ways of waging wars.
"I think we will see all sorts of vile methods. Viral warfare, and also attacks fundamentally against civilian populations through bringing down infrastructure, power grids, cyber warfare ‐ a full spectrum of activity against the population which will be deeply frightening."


Perhaps we should surrender proactively, leaving the Russians to wallow in all that vileness while our souls stay pure under Russian rule.
Posted by: Anomalous Sources || 10/24/2018 00:00 || Comments || Link || E-Mail|| [6485 views] Top|| File under:
Home Front: Culture Wars
Authorities say real bomb sent to Soros
[IsraelTimes] A device found outside a suburban New York residential compound owned by liberal philanthropist George Soros
...
either Ernst Stavro Blofeld or Auric Goldfinger come true...
"had the components" of an actual bomb, including explosive powder, a law enforcement official says.

"The components were there for an

bomb

," says the official on condition of anonymity because he is not authorized to publicly discuss the continuing investigation. "It was not a hoax device."

The official says the

Sherlocks

were reviewing surveillance video to determine whether the package had been sent through the mail or otherwise delivered.
Posted by: trailing wife || 10/24/2018 00:00 || Comments || Link || E-Mail|| [6530 views] Top|| File under:
Who's in the News
35
[untagged]
5
Islamic State
4
Taliban
4
Commies
3
Govt of Pakistan
2
Hamas
1
Govt of Pakistain Proxies
1
Govt of Saudi Arabia
1
Govt of Syria
1
Govt of Iran Proxies
1
Haqqani Network
1
al-Qaeda
1
Moslem Colonists
1
Narcos
1
Sublime Porte
1
al-Nusra
1
Tin Hat Dictators, Presidents for Life, & Kleptocrats
1
TTP
Bookmark
E-Mail Me
The Classics
The O Club
Rantburg Store
The Bloids
The Never-ending Story
Thugburg
Gulf War I
The Way We Were
Bio
Merry-Go-Blog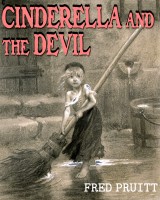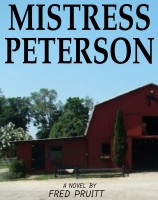 On Sale now!


A multi-volume chronology and reference guide set detailing three years of the Mexican Drug War between 2010 and 2012.

Rantburg.com and borderlandbeat.com correspondent and author Chris Covert presents his first non-fiction work detailing the drug and gang related violence in Mexico.

Chris gives us Mexican press dispatches of drug and gang war violence over three years, presented in a multi volume set intended to chronicle the death, violence and mayhem which has dominated Mexico for six years.
Click here for more information


Meet the Mods
In no particular order...


Steve White
Seafarious
Pappy
lotp
Scooter McGruder
john frum
tu3031
badanov
sherry
ryuge
GolfBravoUSMC
Bright Pebbles
trailing wife
Gloria
Fred
Besoeker
Glenmore
Frank G
3dc
Skidmark
Alaska Paul



Better than the average link...



Rantburg was assembled from recycled algorithms in the United States of America. No trees were destroyed in the production of this weblog. We did hurt some, though. Sorry.
44.200.30.73

Help keep the Burg running! Paypal: