-Lurid Crime Tales-
No Death Penalty For 'imbecile' Sinaloa Gang Enforcer
[Breitbart] An illegal alien gang member accused of murdering 21-year-old Grant Ronnebeck in January 2015 has been deemed ineligible for the death penalty due to his "intellectual disability."


Yupp. He just won't appreciate it folks. Pearls before swine an' all that.


On January 22, 2015, Altamirano allegedly entered a QuickTrip convenience store in Mesa, Arizona, where Grant Ronnebeck worked as a store clerk and allegedly shot the young man to death after demanding a pack of cigarettes, according to Breitbart.
After shooting and killing Ronnebeck, prosecutors say Altamirano stepped over the body of the young man to grab a couple more packs of cigarettes before fleeing the scene. Following the alleged murder, the illegal alien sent police on a high-speed chase and was eventually arrested and taken into custody.

At the time of the alleged murder, Altamirano had been out of police custody on bond despite having orders to be deported from the U.S.


The 100 kilo imbecile who cannot be sentenced to death as he lacks the 'intellectual' capacity to appreciate it's value as a handy tool of deterrence, because he thought it was just used to purchase cigarettes quickly.

In news like this, I think one must closely look at the judges who deliver these verdicts. Just who are these self-righteous bastards, one cannot help but wonder.

Self professed Mescaline aficionado, and popular TV celebrity dishonorable Judge Kemp is a pop star and justice dept darling.
[TheSun]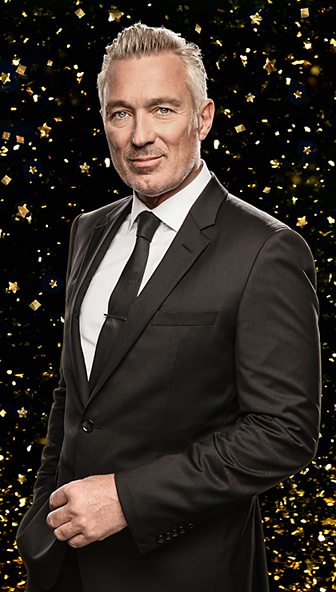 MARTIN Kemp has admitted to going on an eight-hour drug bender and said it was one of the best nights he'd ever had. The Let It Shine


whatever the fuck that is


judge revealed that he took a mind-altering drug at the height of his Spandau Ballet fame and said he had a lot of fun.
It seems he is now also a Sinaloa darling.

According to Él Chapo's latest hits revelations, Democrats like Pelosi are being paid off by the Sinaloa cartel to resist Trump's border plans. Julian Assange — Yupp — revealed he has evidence the Clinton Foundation received $15 million from cartel leaders. It would be no surprise to learn that the envelope stretches to include judges and the justice dept. In fact it would be proof of real imbecility if one can't see it by now !
Posted by: Dron66046 || 07/08/2019 02:21 || Comments || Link || E-Mail|| [6519 views] Top|| File under: Narcos
FBI, ICE use driver license photos without owners' knowledge or consent
[Boston Globe] WASHINGTON ‐ Agents with the Federal Bureau of Investigation and Immigration and Customs Enforcement have turned state driver's license databases into a facial-recognition gold mine, scanning through hundreds of millions of Americans' photos without their knowledge or consent, newly released documents show.

Thousands of facial-recognition requests, internal documents, and e-mails over the past five years, obtained through public-records requests by Georgetown University researchers and provided to The Washington Post, reveal that federal investigators have turned state Department of Motor Vehicles databases into the bedrock of an unprecedented surveillance infrastructure.

Police have long had access to fingerprints, DNA, and other ''biometric data'' taken from criminal suspects. But the DMV records contain the photos of the majority of a state's residents, most of whom have never been charged with a crime.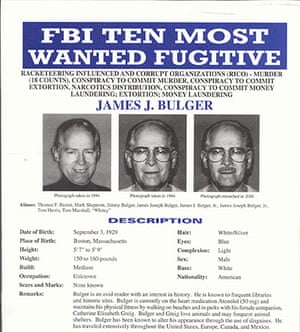 I doubt "Whitey" gave his permission either.
Posted by: Besoeker || 07/08/2019 00:25 || Comments || Link || E-Mail|| [6524 views] Top|| File under:
Chicago 4th of July 2019 WIA/KIA report
[Breitbart] The Chicago Sun-Times reports that a woman was killed "before dawn" July 4, 2019, on West Wilcox Street. "Another man was killed and three others were wounded in Humboldt Park on the West Side" during an 11:30 am drive-by shooting on July 4.

A 37-year-old man named Oliver Booth was shot and killed around 2:47 am Friday. Minutes later, at roughly 2:55 am, 22-year-old Akeelah D. Addison was shot in the head and killed "in the 4200 block of South Wells Street in Fuller Park."

Forty-year-old Tory Terry was standing on "a sidewalk in the 300 block of North Laramie Avenue" when two males approached an opened fire. He was pronounced dead at Stroger Hospital.

ABC 7 reports that three people were shot and wounded in south suburban Dolton around 8:20 pm Saturday.

Three other individuals were shot and wounded around 9:10 pm Saturday in the South Side's Bronzeville neighborhood. The shooting followed an argument in which a 33-year-old man and two women, "ages 46 and 30, got into an altercation with two men in the 4600 block of South Martin Luther King Drive." One of the two men allegedly pulled out a gun and opened fire.
Posted by: Besoeker || 07/08/2019 00:10 || Comments || Link || E-Mail|| [6520 views] Top|| File under:
Guess whose daughter is reportedly a prosecutor in SDNY Epstein case
That name just keeps coming up, doesn't it?


[Law & Crime] Maurene Comey, daughter of former FBI Director James Comey, is reportedly a prosecutor in the new criminal case against convicted pedophile Jeffrey Epstein. This details comes out of a new CNN report. The source is described as a person "with knowledge of the case."

This and an Associated Press article are backing up a Daily Beast report that broke news Epstein faces new charges. It seems like the defendant must contend with a sex trafficking case affecting "dozens" of alleged victims. The U.S. Attorney's Office for the Southern District of New York is handling the case. Their Public Corruption Unit is taking the lead on this, but are being helped by human trafficking officials and the Federal Bureau of Investigation, authorities said.

Maurene Comey is an Assistant U.S. Attorney in the SDNY.
Posted by: DooDahMan || 07/08/2019 00:00 || Comments || Link || E-Mail|| [6496 views] Top|| File under:
Feral Youth Allegedly Loot Walgreens in Downtown Philly
[BREITBART] A group of teenagers allegedly looted a Walgreens in downtown Philadelphia Thursday evening, according to video footage of the incident.

The video showed dozens of teens running through the streets on Philadelphia's South Street Thursday, but things began to get violent when a group of 60 teens descended on Walgreens.

CBS Philly reported that as the crowd moved west on South Street and violence broke out around 10 p.m., authorities advised businesses and residents to lock their doors.

Once the mob of teens got to the Walgreens on 18th and South Streets Thursday evening, at least one of the teens was responsible for allegedly hitting a Walgreens clerk in the head with a glass bottle when he tried to intervene.

"About 60 juveniles walked into the establishment and began removing things from the shelves, destroying property inside the store. The cashier attempted to intervene and some heavy item ‐ I believe it was a bottle ‐ was thrown at him, striking him in the head," Captain Sekou Kinebrew of the Philadelphia Police Department told WPVI.

The injured clerk suffered cuts and bruises but was treated and released.

The Walgreens itself suffered thousands of dollars in damage, police say.

"Between the things that they stole and the property damaged inside, it's between $6,000 and $7,000 in damage," said Kinebrew.

Police have not made any arrests and are continuing to investigate the incident.
Posted by: Fred || 07/08/2019 00:00 || Comments || Link || E-Mail|| [6547 views] Top|| File under:
Colorado sheriff's office bloodhound helps find missing 12-year-old girl in Wyoming
[FOXNEWS] A Colorado police dog turned out to be in the right place at exactly the right time last week, helping to locate a missing 12-year-old girl in Wyoming, according to officials.

The Jefferson County Sheriff's Office said on Facebook that Deputy K. Fosler and bloodhound Jessie were in Wyoming on an unrelated call when they were diverted for a request with the search of a missing girl.

Brianna Weinart was reported missing around 10 p.m. on Monday, according to the Casper Star-Tribune.

The deputy and Jessie joined in the search for their girl, but the nearly 90-degree heat required the dog to take a 20-minute break in spite of wearing a cooling vest. The cactus-dense area also made search efforts more difficult, according to the sheriff's office.

"For nearly two hours, she searched the Wyoming area where the 12-year-old girl was last seen......and then she pulled her handler, Deputy Fosler, back toward the direction they started. Deputy Fosler thought she had lost the scent," police said. "Turns out, she knew exactly where she was going and as the pair got closer to a home, Jessie went around to the back and near a large bush, they spotted the girl, hiding."

Weinart was hungry, dehydrated and sunburned after 20 hours, but was "otherwise uninjured," according to the sheriff's office.
Posted by: Fred || 07/08/2019 00:00 || Comments || Link || E-Mail|| [6486 views] Top|| File under:
-Obits-
First black African meant to travel to space dies in motorcycle accident
[News24] Mandla Maseko, 30, the first black African who would have travelled to space has died, his family confirmed on Sunday.

Maseko, popularly known as Spaceboy and Afronaut - beat 1 million people to become one of 23 people who won a seat sponsored by the Axe Apollo Space Academy, on an hour-long sub-orbital trip in 2014.

However, his trip to space was not meant to be after he was hit by a car while riding his motorcycle on Saturday.

"He was a larger than life figure. We are all still reeling at the moment. We are very distraught because most people only found out this morning. It is still very hard, painful and tragic," his business manager and close friend Sthembile Shabangu told News24.

Shabangu said that even though Maseko did not end up going to space, he would have wanted his hope to spread.

"There were still rocket tests happening before they could go up. He really thought that if he went up to space he could inspire young African children that they could do anything. He used to always say that the sky was no longer the limit."

She added: "He put a lot of people first and was an ambitious person with big dreams."

A Soshanguve resident, Maseko went on to train as a private pilot and became a corporal with the South African National Defence Force.

Shabangu said that as a public speaker and community worker, Maseko worked to inspire many African children to pursue careers in science.

He was an avid biker with the Tshwane Legend Bikers.

In 2016 he was honored by the Gauteng Department of Education and had the science building at the Curtis Nkondo School of Specialisation named after him.

Details of his memorial service and funeral will be announced during the course of this week, Shabangu said.
Posted by: Besoeker || 07/08/2019 00:00 || Comments || Link || E-Mail|| [6482 views] Top|| File under:
-Signs, Portents, and the Weather-
Video shows thousands of bees VIBRATING on the ground before dying after 7.1 magnitude earthquake struck California
[Daily Mail, where America gets its news] Thousands of bees have been shown dead on the ground after a 7.1 magnitude earthquake struck California.

The shocking footage shows social media influencer Khalil Underwood outside his house, amid a mass of the dead insects on Saturday.

He zooms close to the ground to reveal the plight of the bees and the masses of carcasses that cover much of the ground in front of him. 'This is crazy. I've never witnessed anything like this,' Underwood exclaims. 'Look how many f***ing bees are on the f***ing floor from the earthquake.'

He pointed to some that were still alive, appearing to shake and buzz on the ground as well as the struggle he had while moving his car. Underwood claims the bees 'vibrated, buzzed and died' as a result of the earthquakes.

Scientists have previously noted that animals and insects act strangely in the lead up to an earthquake, but do not know why, according U.S. Geological Survey

While scientists know creatures are able to recognize earthquakes before humans, the mechanisms explain how and why it happens 'still eludes us' they wrote.

One study in Northern Taiwan that monitored insect populations over a period when a 7.3 and 6.8 earthquake hit, noted 'large declines' in the number of individual insects and also individual species.

But in their three-year study, they found that insects mainly living underground near to water were affected as well as those inhabiting aquatic sediment.


For other Burg beekeepers
Posted by: Woodrow || 07/08/2019 09:25 || Comments || Link || E-Mail|| [6527 views] Top|| File under:
South FL principal apologizes for telling parent, 'I can't say the Holocaust is a factual, historical event'
[BIZPACREVIEW] A South Florida high school principal told a parent he "can't say the Holocaust is a factual, historical event."

Spanish River High School Principal William Latson made the remarkable comment in an email to the mother of a student while discussing history curriculum, according to The Palm Beach Post.

"Not everyone believes the Holocaust happened," Latson wrote in the email, adding that lessons are "not forced upon individuals as we all have the same rights but not all the same beliefs."

The principal explained that the school holds annual Holocaust assemblies and one-day lessons for 10th graders.

"We advertise it to the 10th grade parents as their [sic] are some who don't want their children to participate and we have to allow them the ability to decline," Latson said.

The mother, who wished to remain anonymous, reportedly countered, "The Holocaust is a factual, historical event. It is not a right or a belief."
Posted by: Fred || 07/08/2019 00:00 || Comments || Link || E-Mail|| [6533 views] Top|| File under:
Toilet paper is getting less sustainable, researchers warn
First they came for the coal...
[THEGUARDIAN] Toilet paper ‐ the one product that the majority of us use just once and flush away ‐ is becoming less sustainable, according to research.

Analysis from Ethical Consumer magazine found that major brands were using less recycled paper than in 2011, while only five of the nine major supermarkets (the Co-op, Morrisons, Sainsbury's, Tesco and Waitrose) offered an own-brand recycled toilet paper. The large-scale use of virgin paper contributes to unnecessary deforestation.

The UK uses 1.3m tonnes of tissue a year, according to the Confederation of Paper Industries, with the average British consumer reportedly getting through 127 rolls every year. But the growing trend for "luxury" four-ply and quilted toilet roll is fuelling the use of virgin pulp in an effort to create the softest product, the study claims.
Posted by: Fred || 07/08/2019 00:00 || Comments || Link || E-Mail|| [6491 views] Top|| File under:
-Land of the Free
Three Police Officers Pay For Shop Lifter's Food Instead Arresting Her
There's what the system does, and what people can do to make it right, one for another. Bless those policemen for having the heart to be that kind of people.

[BREITBART] "We looked in her bag and all we saw were containers of food, we didn't see anything else, it was just necessity food," Officer Esnaidy Cuevas said.

When police approached her to assess her situation, the woman simply told the cops she was hungry.

"I asked her, 'What's going on?' She told me she was hungry," said Lt. Louis Sojo. "So, I looked in her bag. I decided‐ we decided‐ to say 'We'll pay for her food.'"

The police decided that instead of arresting her, they would cover her the $35 tab of groceries and send the woman on her way without being charged.

"When you look at someone's face and you notice that they need you, they're actually hungry, it's pretty difficult as a human being to walk away from something like that‐ we weren't raised like that, it's the right thing to do," Sojo said.

The three cops' actions did not go unnoticed. The man who initially captured the image, film and TV director Paul Bozymowkski, was in the store tweeting about the Thursday afternoon incident showing the woman in tears after officers paid for her food.
Posted by: Phaick Uneretle6310 || 07/08/2019 00:00 || Comments || Link || E-Mail|| [6500 views] Top|| File under:
Afghanistan
2.5 tons of Saffron bulbs distributed in Bamyan to promote Saffron cultivation in the province
Providing options — a very good thing, if it takes, and this autumn-flowering crocus as pretty in bloom as the fields of opium poppies.

[KhaamaPress] The Ministry of Agriculture, Irrigation and Livestock (MAIL) distributed 2.5 tons of Saffron bulbs in central Bamyan province.

The ministry has distributed the Saffron bulbs in a bid to promote the Saffron cultivation in Bamyan province.

MAIL in a statement said the ministry has distributed 2,500 kilograms of Saffron bulbs among 5 farmers in Bamyan province.

The statement further added that the ministry distributed the Saffron bulbs among pioneer farmers in Bamyan.

Furthermore, the ministry of agriculture said it has also distributed other required equipment and material to help the farmers cultivate Saffron.

Meanwhile,


...back at the Hubba Hubba Club, Big Shirley was still trying to snatch Nunzio bald-headed. She was already halfway there...


the ministry of agriculture said the five farmers will establish agricultural fields in which demonstrative Saffron plants will be cultivated.
Posted by: trailing wife || 07/08/2019 00:00 || Comments || Link || E-Mail|| [6500 views] Top|| File under:
China-Japan-Koreas
'Dancing aunties' spark new Hong Kong protest
[DAWN] Renewed confrontations broke out between police and protesters in Hong Kong on Saturday evening ‐ this time sparked by anger over provocative "dancing aunties" who have long vexed local residents near the border with China.

In the latest flashpoint with authorities, hundreds of protesters blocked roads and

rolled their eyes, jumped up and down, and hollered poorly rhymed slogans real loud

at police in the northwestern district of Tuen Mun, an AFP

news hound

on the scene said.

Hong Kong has been rocked by a month of huge peaceful protests as well as a series of separate violent confrontations with police sparked by a law that would have allowed extraditions to mainland China.

On Monday its parliament was trashed by hundreds of masked, youth-led protesters in unprecedented scenes.

Anger towards police is running high after tear gas and rubber bullets were used against demonstrators.

Saturday's rally had a much more local cause but feeds into Hong Kongers' anxieties that the city's unique freedoms and culture are being eroded by a resurgent Beijing.

A rally was held earlier in the day to "reclaim" a park in Tuen Mun where so-called "dancing aunties" have sung Mandarin pop songs through loud microphones and danced for generally older men who give them cash donations.

The predominant language in Hong Kong is Cantonese and locals say authorities have failed for years to tackle noise complaints caused by the performers.


Posted by: Fred || 07/08/2019 00:00 || Comments || Link || E-Mail|| [6479 views] Top|| File under: Commies
India-Pakistan
Minor girl assaulted in Haripur mosque
[DAWN] HARIPUR: Two young men allegedly assaulted a minor girl in the room of a mosque in Hattar village, police said here on Saturday.

One of the accused has been arrested while the other is on the run, police said.

A woman, resident of Hattar village, told police that her daughter aged 10 had been a regular student of a prayer leader of a local mosque for last several months.

On Friday, she said her daughter went to learn Holy Koran from the mosque's prayer leader who asked her to go to his room inside the mosque for washing kitchen utensils.

According to the complainant, two accused namely Waqas and Qamar Abbas sexually assaulted her daughter in the room.

She told the police that the same accused had assaulted her daughter in the same room on June 4 but forced the minor girl to keep silent, threatening her of slitting her throat with a knife.

On the complaint of the victim's mother, the police registered an FIR against the two accused under section 376/34 of the PPC after the medical report confirmed the offence.

The police claimed to have arrested Waqas, but Abbas was still

on the lam

. The arrested accused was produced before the judicial magistrate on Saturday, who granted the police his one-day physical remand for further investigation into the case.


Posted by: Fred || 07/08/2019 00:00 || Comments || Link || E-Mail|| [6490 views] Top|| File under:
Government
No Grunts Under 26, $250K Bonuses: DoD's Most Radical Ideas to Transform the Infantry
[Mil.com] What would it take to transform U.S. infantry into a higher-caliber force modeled after the elite 75th Ranger Regiment? For starters, find recruits in their mid-20s and offer them $250,000 bonuses and a $60,000-a-year salary.

That's part of a working concept officials from the Pentagon's Close Combat Lethality Task Force (CCLTF) have been turning over for the past year in efforts to take Army and Marine infantry to a higher level of lethality.

The task force is the legacy of former Secretary of Defense Jim Mattis, a retired Marine Corps general and infantryman, who set out to place a new priority on a group that bears one of the heaviest burdens of warfare: the grunts.

Since its 2018 launch, the CCLTF has helped to find money in the Defense Department's budget to accelerate high-tech programs, such as smart augmented reality goggles for soldiers.

But despite its Defense Department backing, the organization faces a tough fight to convince the U.S. military's largest ground force to change the way it does business. Part of the task force's plan hinges on the Army's ability to revamp the antiquated methods it uses to recruit, select and train infantry and other select specialties with key roles in close combat.
Posted by: Besoeker || 07/08/2019 08:58 || Comments || Link || E-Mail|| [6549 views] Top|| File under:
Home Front: Culture Wars
Detroit festival is charging "non-POC" (People of Color) attendees twice the ticket price
[American Thinker] An event called "Afrofuture Fest" is being hosted in Detroit, Mich. on August 3 and is advertised as a day of "activating the land with eyes open to metaphysical travel" with a day parade, drum circle, and bonfire to "awaken space with spirits." If that's your type of thing, tickets can be found here, but a quick disclaimer first: your ticket price will be based on the color of your skin.

If you are wondering how such blatant racism can be justified, according to their own ticket sale website, their logic is as follows:



Link to info and tickets here.
Posted by: Besoeker || 07/08/2019 00:00 || Comments || Link || E-Mail|| [6477 views] Top|| File under:
Who's in the News
28
[untagged]
6
Islamic State
4
Taliban
3
Sublime Porte
3
Boko Haram (ISIS)
3
Moslem Colonists
3
Arab Spring
2
Govt of Iran
2
Commies
1
Narcos
1
al-Nusra
1
Hamas
1
Govt of Pakistan
1
Muslim Brotherhood
1
Govt of Syria
1
Palestinian Authority
Bookmark
E-Mail Me
The Classics
The O Club
Rantburg Store
The Bloids
The Never-ending Story
Thugburg
Gulf War I
The Way We Were
Bio
Merry-Go-Blog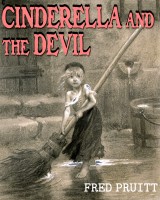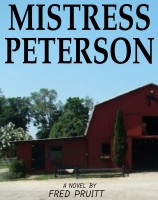 On Sale now!


A multi-volume chronology and reference guide set detailing three years of the Mexican Drug War between 2010 and 2012.

Rantburg.com and borderlandbeat.com correspondent and author Chris Covert presents his first non-fiction work detailing the drug and gang related violence in Mexico.

Chris gives us Mexican press dispatches of drug and gang war violence over three years, presented in a multi volume set intended to chronicle the death, violence and mayhem which has dominated Mexico for six years.
Click here for more information


Meet the Mods
In no particular order...


Steve White
Seafarious
Pappy
lotp
Scooter McGruder
john frum
tu3031
badanov
sherry
ryuge
GolfBravoUSMC
Bright Pebbles
trailing wife
Gloria
Fred
Besoeker
Glenmore
Frank G
3dc
Skidmark
Alaska Paul




Two weeks of WOT

Mon 2019-07-08
Bouteflika's ex-party chief detained in Algeria corruption probe
Sun 2019-07-07
Radioactive material worth $72m seized from car in Turkey
Sat 2019-07-06
Deal between protest leaders and Sudan's ruling generals
Fri 2019-07-05
Second 'son of Hamas' leaves terror group, exposing corruption, Turkish spy ring
Thu 2019-07-04
Wishing all Rantburgers a happy and safe Independence Day!
Wed 2019-07-03
Airstrike hits migrant detention center in Libya, 40 killed
Tue 2019-07-02
Navy SEAL Edward Gallagher found not guilty on murder and attempted murder charges
Mon 2019-07-01
Seven Sudanese protesters killed, 181 wounded in Sunday demonstrations
Sun 2019-06-30
Journalist Assaulted By Antifa/Portland - Face, Neck, Ear Injuries
Sat 2019-06-29
Three Soldiers Killed in Philippines' Restive South, ISIS claims attack
Fri 2019-06-28
57 Taliban militants including 10 Pakistanis killed in Ghazni clashes, airstrikes
Thu 2019-06-27
Suicide bomber in Tunisia kills at least one, state TV reports
Wed 2019-06-26
Saudi Special Forces capture emir of ISIS in Yemen
Tue 2019-06-25
Ethiopia security forces kill alleged coup leader
Mon 2019-06-24
Trump calls on China, and the world, to protect their own ships from Iran


Better than the average link...



Rantburg was assembled from recycled algorithms in the United States of America. No trees were destroyed in the production of this weblog. We did hurt some, though. Sorry.
44.197.230.180

Help keep the Burg running! Paypal: