-Lurid Crime Tales-
Man Who Killed Himself Under Train Faced Child Sex Charges
SANTA ROSA, Calif. (AP) ‐ Authorities say a man who killed himself by laying in front on an oncoming commuter train in Northern California had been charged with sexually abusing disabled children under his care.

Sixty-eight-year-old Keith Marcum was struck by a Sonoma-Marin Area Rail Transit train on Tuesday night in Santa Rosa.

The Sonoma County Sheriff's Office says train video clearly shows Marcum laying on the tracks moments before the train arrived.

For 30 years, Marcum operated a care facility at his Rohnert Park home for adults and children with mental and physical disabilities.

He was charged in May with sodomy, forced lewd acts on a child, continuous sexual abuse of a child and possessing child pornography. He had been scheduled for a preliminary hearing later this month.
Posted by: Besoeker || 07/12/2019 00:00 || Comments || Link || E-Mail|| [6471 views] Top|| File under:
-Short Attention Span Theater-
Police Chief Loses Weapon in California Restaurant Men's Room
SAN LUIS OBISPO, CALIF. (AP) ‐ The chief of a California police department says she left her gun in a restroom and it was immediately stolen and now officials are looking for a man seen in restaurant surveillance video leaving shortly after the weapon vanished.

San Luis Obispo Chief Deanna Cantrell revealed her mistake in a video on the department's Facebook page, saying her actions were "irresponsible and dangerous" and that she's glad a child didn't find the weapon.

Cantrell said she was having lunch in a restaurant on Wednesday when she went into the restroom.

"Even though my gun was in a holster it didn't stay clipped to my pants so I removed it and I placed it next to me," she said.

Cantrell said within minutes of leaving the restroom she realized what had happened and went back, but the gun was gone.

She immediately checked video footage and saw that three people entered the restroom after her.

"The first man, whose photo was released on Facebook, went into the restroom after me and then immediately left the restaurant without ordering any food," she said.

The other two people were still in the restaurant and said the firearm was not in the restroom when they went in, she said.

The photo of the possible suspect shows the man wearing a shirt, shorts and sunglasses apparently entering the El Pollo Loco restaurant.
Posted by: Besoeker || 07/12/2019 00:00 || Comments || Link || E-Mail|| [6493 views] Top|| File under:
This 100-year-old Marine vet fought in WWII and Korea. Now he's being honored for his place in Corps history
[Task & Purpose] Marine Corps Base Camp Pendleton has played a major role in military history over the past 77 years, and John Farritor is one of the rare men who has seen that history unfold from the start.

The Vista, California veteran, who turned 100 on Tuesday, is one of the few surviving Marine veterans who marched 55 miles from Camp Elliott in San Diego to christen the newly opened base near Oceanside in September 1942.

He also fought with Camp Pendleton-based divisions in some of the Corps' most defining and deadly battles of World War II and the Korean War, including at Iwo Jima, Bougainville, the Pusan Perimeter, the Inchon Landing and the Chosin Reservoir.

"John was a part of history with a capital H," said local historian Linda Dudik of San Marcos, who runs the historical website The World War II Experience. Dudik taught history for 34 years at Palomar College and has devoted her post-retirement years since 2009 to collecting and re-telling the stories of aging war veterans like Farritor.

Nattily attired in his medal-bedecked dress blues uniform and cap, Farritor was guest of honor at a birthday celebration Tuesday morning at Pacifica Senior Living in Vista, where he has lived since 2010. A group of young Marines from Camp Pendleton, as well as friends and fellow residents gathered to hear about Farritor's Marine Corps experiences in a slide-show presentation presented by Dudik, a longtime friend.

Farritor sang along to his "Happy Birthday" song and quipped to the audience: "I enjoyed the first 100 years. But I don't know what I'll do from here on out."
Posted by: Besoeker || 07/12/2019 00:00 || Comments || Link || E-Mail|| [6479 views] Top|| File under:
Bringing home Uncle Dud 75 years after the WWII pilot saved nine crew mates
[Omaha World-Herald] In 1944, Uncle Dud's bomber went down somewhere over Romania or Bulgaria. His B-24 had been part of a massive bombing mission in Romania that was met with German fighters in the air and Romanian anti-aircraft fire from the ground. Dud's plane was hit. With Dud at the controls, his nine crew members parachuted out and survived. But neither the aircraft nor the pilot was recovered.

Dud was declared missing. Then dead. He left behind a widow, pregnant with their only child, a son who would never know his father.
Posted by: Besoeker || 07/12/2019 00:00 || Comments || Link || E-Mail|| [6470 views] Top|| File under:
-Signs, Portents, and the Weather-
Dunkin Booting Franchisees For Immigration Violations
[SpartaReport] Winning...

The Trump Administration has pushed for companies to make better use of the government's E-Verify system as part of its larger immigration enforcement initiative. Leftist website The Hill has described Trump's E-Verify push as "the other border wall."

Fast-food breakfast giant Dunkin (formerly Dunkin Donuts) has taken President Trump's E-Verify initiative to heart. The corporation has taken over several franchise locations after the franchisees failed to make use of the system.


According to several reports, the Massachusetts-based breakfast and lunch restaurant, which recently changed its name from Dunkin Donuts, has sued to stop those franchise owners from operating.

The most recent suits were filed in Delaware and Pennsylvania, "amid what appears to be a crackdown on franchisees employment verification practices," according to Restaurant Business.

A post from Americans for Legal Immigration PAC, said, "Each of the lawsuits is similar. They each said that Dunkin reviewed employment verification documents and practices, found violations at the subject franchisee companies, terminated the operator's franchise agreements and then swiftly moved to remove the franchisees from the restaurants."

And the Center for Immigration Studies, citing a Law360 report, said, "the corporation filed a suit against multiple former franchisees with locations in Pennsylvania and Delaware stating that they were sullying the coffee chain's reputation ... [when they] engaged in illegal hiring practices in breach of their contracts.'"

It added, "The franchisees had failed to use the E-Verify program as their contracts required, according to DD's lawyers. E-Verify is a government-provided system that informs employers whether or not a worker is in legal status. There is no charge for its usage."

The doughnut, sandwich, and coffee firm has said it won't comment on pending legislation.

I don't know about you, but I've suddenly got a craving for some Dunkin donuts and an iced coffee.
Posted by: Woodrow || 07/12/2019 06:17 || Comments || Link || E-Mail|| [6470 views] Top|| File under:
China-Japan-Koreas
North Korea fires off lethal threats over South Korea's F-35 acquisition
[ALMASDARNEWS] On Thursday, North Korea
...hereditary Communist monarchy distinguished by its truculence and periodic acts of violence. Distinguishing features include Songun (Army First) policy, which involves feeding the army before anyone but the Dear Leadership, and Juche, which is Kim Jong Il's personal interpretation of Marxism-Leninism, which he told everybody was brilliant. In 1950 the industrialized North invaded agrarian South Korea. Twenty-one countries of the United Nations eventually contributed to the UN force opposing the invasion, with the United States providing around 90% of the military personnel. Seventy years later the economic results are in and it doesn't look good for Juche...
claimed it would develop and test unspecified "special armaments" to destroy US F-35 fighter jets if South Korea continues to deploy them.

In a statement released by state news agency KCNA, an unidentified policy research director at the Institute for American Studies of North Korea's Ministry of Foreign Affairs called South Korean authorities "impudent and pitiful" for "talking loudly about reconciliation and cooperation between the north and the south" while still purchasing US weapons.

"We, on our part, have no other choice but to develop and test the special armaments to completely destroy the lethal weapons reinforced in South Korea," the statement adds, also noting that South Korea's purchase of the weapons is an "extremely dangerous action which will trigger our reaction."

South Korea received the first two of its F-35A fighter jets from American technologies company Lockheed Martin in March, with eight more expected to be delivered by the end of the year, and a total of 40 on order.

The rest of the $85 million apiece planes are expected to be delivered by 2021. Before deliveries began, South Korean pilots spent months training on six F-35A aircraft at an airbase in Arizona, Sputnik reported.

"The South Korean authorities had better come to their senses before it is too late, shattering the preposterous illusions that an opportunity would come for improved inter-Korean relations if they follow in the footsteps of the United States," the North Korean statement continued.

Earlier this year, hopes for achieving peace on the Korean Peninsula dwindled after much-anticipated talks between North Korean leader Kim Pudge Jong-un


...the overweight, pouty-looking hereditary potentate of North Korea. Pudge appears to believe in his own divinity, but has yet to produce any loaves and fishes, so his subjects remain malnourished...


and US President Donald Trump

...The tack in the backside of the Democratic Party...
in Hanoi, Vietnam, concluded without a deal.


Posted by: Fred || 07/12/2019 00:00 || Comments || Link || E-Mail|| [6475 views] Top|| File under: Commies
Economy
Dow Jones industrials cross 27,000 points for first time
[AP] A turbulent day on Wall Street ended in the record books Thursday as the Dow Jones Industrial Average climbed above 27,000 for the first time and the S&P 500 index hit another all-time high.

The milestones came on a day when the S&P 500 briefly moved above 3,000 for the second straight day before an early rally lost some of its momentum.

The market lost some ground after an auction of long-term U.S. government bonds failed to drum up strong demand. That pulled bond prices lower, sending yields sharply higher.

Banks and technology stocks led the broad gains, offsetting losses in real estate and communications services companies.

The latest gains extended a winning streak for stocks into its third day. Stocks have been trending higher for much of the week as investors have grown more confident that the Federal Reserve may cut interest rates for the first time in a decade as soon as the end of this month.

"Sure, 27,000 is just a number and in the whole scope of things isn't meaningful," said Ryan Detrick, senior market strategist for LPL Financial. "What it is though is a reminder for all investors that this bull market has ignored all the scary headlines for years and the dual benefit of fiscal and monetary policy could mean it has a lot longer to go than most expect."

The S&P 500 rose 6.84 points, or 0.2%, to 2,999.91. The index set three straight record highs last week.
Posted by: Besoeker || 07/12/2019 00:00 || Comments || Link || E-Mail|| [6469 views] Top|| File under:
India-Pakistan
'Bigger crime than murder': SC throws out acquittal plea of acid attacker despite victim's forgiveness
[DAWN] In a landmark judgement, the Supreme Court on Thursday rejected the plea for acquittal filed by an acid attack convict, saying he deserved no mercy despite the claim that his victim had forgiven him for the crime.

"Acid attack offenders do not deserve any clemency," Chief Justice Asif Saeed Khosa declared while hearing an application filed by convict Javed Iqbal, who approached the apex court with an appeal against the sentence he was awarded for throwing acid on a woman.

The lawyer for the petitioner informed the SC bench that the female victim of the acid attack had "forgiven" his client.

But Justice Khosa said that there could be no compromise in a case concerning an acid attack.

"The affected woman may well forgive [the convict], but the law cannot forgive an acid attack suspect," the top judge added.

He clarified that the law regarding acid attacks was "extremely strict", saying: "Burning someone with acid is a bigger crime than murder."

Justice Khosa said the petitioner had committed "extreme cruelty" by attacking the woman with acid.

He said the punishment for throwing acid was life imprisonment and that it was a "crime against the state".

"It is possible that the affected woman was threatened into going to the Supreme Court to give a statement [of forgiving the convict]," the chief justice observed.

"The law cannot forgive anyone who burns someone's face with acid," he concluded, rejecting the convict's plea for acquittal.


Posted by: Fred || 07/12/2019 00:00 || Comments || Link || E-Mail|| [6512 views] Top|| File under: Govt of Pakistan
Relatives take to streets in protest after Hyderabad siblings' abduction, deaths
[DAWN] The family members of a young boy and girl took out a protest rally in Hyderabad on Thursday evening after the two siblings ‐ who had gone missing from the city's GOR Colony area on Monday ‐ were murdered allegedly by a man the family says lived in their neighbourhood.

According to the First Information Report (FIR) registered on their parents' complaint on Wednesday, the 11-year-old boy and his 10-year-old sister went missing on Monday after they left their house to fetch some ice. When they did not return after a while, the parents mounted a search, but to no avail.

The same night, police found the boy critically

maimed

near the airport after which he was taken to the Liaquat University Hospital (LUH) city branch, where police recorded his statement. The boy, who had received stabbing wounds,

departed this vale of tears

the next day.

The minor girl's body was found late on Wednesday night in Bismillah City ‐ a private housing scheme within the jurisdiction of B-section

cop shoppe

‐ after which it was handed over to her heirs.

The postmortem of both children was conducted at LUH city branch by medico-legal officers of Shah Bhitai Hospital Latifabad ‐ where the two were initially taken. Initial findings of the postmortem were not immediately available.

MLOs have taken samples from the girl's body to determine whether she was sexually assaulted before being killed. Ambreen Siyal, a counsel for the family, said she "strongly assume[s] that the girl was subjected to criminal assault".

She said there was no enmity between the suspect and the victims' family.

"The boy while naming the suspect during his statement to the police said that he [the suspect] had taken the siblings on a cycle of violence
with the promise of buying them some goods," said Zulquarnain Talpur, another counsel for the family.

He revealed that the suspect has now been arrested by police.

"He was living in our area for the past eight to 10 years and we were completely unaware that he had such evil intentions regarding our children and that he will go to this extent," said the grieving father, who was protesting outside the press club with his daughter's coffin placed in front of him.

Once the boy was found, Talpur and Siyal had on Tuesday evening approached Airport

cop shoppe

for the registration of a case but they were told that since the boy had gone missing from within the GOR police's jurisdiction, the case would have to be lodged there.

Talpur said that he then approached the deputy inspector general (DIG) of police for the registration of an FIR after which a case was lodged at the GOR

cop shoppe

on Wednesday, a day after the boy's death. He regretted the delay in the registration of the FIR.


Posted by: Fred || 07/12/2019 00:00 || Comments || Link || E-Mail|| [6474 views] Top|| File under:
10 killed as passenger train hits freight train in Pakistan
[ENGLISH.ALARABIYA.NET] A passenger train rammed into a freight train in southern Pakistain on Thursday, killing at least 10 people and injuring 64 others, an official said.

The freight train was stationary when the speeding passenger train hit it at Walhar Railway Station in Rahim Yar Khan, a main city in eastern Punjab
1.) Little Orphan Annie's bodyguard
2.) A province of Pakistain ruled by one of the Sharif brothers
3.) A province of India. It is majority (60 percent) Sikh and Hindoo (37 percent), which means it has relatively few Moslem riots....
province. According to a senior government official, Jamil Ahmed, hospitals declared an emergency and were receiving casualties from the collision.

Ahmed said some of the injured passengers were listed

at death's door

.

Prime Minister Imran Khan

... aka The Great Khan, who ain't the sharpest bulb on the national tree...
quickly ordered authorities to provide best possible medical care to the victims. In a statement, he said he was saddened by the news.

Khan ordered Railways Minister Sheikh Rashid Ahmad to "take emergency steps to counter decades of neglect of railway infrastructure" and ensure safety standards.

Authorities said Pakistain's army was also taking part in the rescue efforts.

Train accidents are common in Pakistain mainly because of poor railway infrastructure and negligence of railway authorities.


Posted by: Fred || 07/12/2019 00:00 || Comments || Link || E-Mail|| [6475 views] Top|| File under: Govt of Pakistan
Government
Pres. Trump drops census citizenship question, vows to get data from government
WASHINGTON (Reuters) - U.S. President Donald Trump ended his quest on Thursday to add a contentious citizenship question to the 2020 census, but insisted he was not retreating from his fight against illegal immigration and said the government would obtain the data by combing through federal records.

"We are not backing down on our effort to determine the citizenship status of the United States population," Trump said in an announcement at the White House.

He said he was ordering every government agency to provide the Department of Commerce with all requested records regarding the number of citizens and non-citizens in the country.
Posted by: Besoeker || 07/12/2019 00:00 || Comments || Link || E-Mail|| [6516 views] Top|| File under:
FCC commissioner blasts carriers for failure to fight robocalls
[THEVERGE] Carriers have been slow to address the growing robocall problem, but the Federal Communications Commission may be about to force their hand. In a letter to fourteen US carriers, FCC Commissioner Geoffrey Starks today called out the confusing and often ineffective options available to consumers for fighting automated spam calls, and threatened regulatory action if the carriers do not improve.

"Despite historically clamoring for new tools, it does not appear that all providers have acted with haste to deploy opt-out robocall blocking services," Starks told the carriers. "The Commission spoke clearly: we expect opt-out call blocking services to be offered to consumers for free. Reviewing the substance of these responses, by and large, carriers' plans for these services are far from clear."

In June, the FCC voted to allow carriers to block robocalls by default, and pushed carriers to adopt protections using the STIR/SHAKEN protocol before the end of the year. In response to that order, Commissioner Starks asked telecoms to inform the Commission of their plans to offer free robocall-blocking services by default.

But the responses to that request, published today alongside Starks' letter, show a range of confusing and obscure tools. AT&T released its own default robocall-blocking system (dubbed "Call Protect") on July 9th, making it the default setting for all newly installed lines. T-Mobile's default "Scam ID" system attempts to identify robocalls, but users must opt into the more comprehensive "Scam Block" service. (Both products are free.) Comcast took a similar line, telling Starks that it offers "a range of free robocall mitigation tools that its customers may opt in to using," although it's unclear which of those tools will take advantage of the FCC's new mandate to proactively block robocalls.


Posted by: Fred || 07/12/2019 00:00 || Comments || Link || E-Mail|| [6486 views] Top|| File under:
Who's in the News
25
[untagged]
5
Govt of Iran
3
Taliban
3
al-Nusra
3
Moslem Colonists
2
Govt of Pakistan
2
Islamic State
2
Govt of Sudan
2
Sublime Porte
2
Hamas
1
Fatah
1
Govt of Iraq
1
Hezbollah
1
Arab Spring
1
Commies
Bookmark
E-Mail Me
The Classics
The O Club
Rantburg Store
The Bloids
The Never-ending Story
Thugburg
Gulf War I
The Way We Were
Bio
Merry-Go-Blog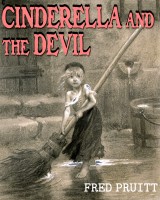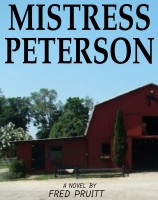 On Sale now!


A multi-volume chronology and reference guide set detailing three years of the Mexican Drug War between 2010 and 2012.

Rantburg.com and borderlandbeat.com correspondent and author Chris Covert presents his first non-fiction work detailing the drug and gang related violence in Mexico.

Chris gives us Mexican press dispatches of drug and gang war violence over three years, presented in a multi volume set intended to chronicle the death, violence and mayhem which has dominated Mexico for six years.
Click here for more information


Meet the Mods
In no particular order...


Steve White
Seafarious
Pappy
lotp
Scooter McGruder
john frum
tu3031
badanov
sherry
ryuge
GolfBravoUSMC
Bright Pebbles
trailing wife
Gloria
Fred
Besoeker
Glenmore
Frank G
3dc
Skidmark
Alaska Paul




Two weeks of WOT

Fri 2019-07-12
Labor Sec. Alex Acosta Resigns Amid Pall of Jeffrey Epstein Investigation
Thu 2019-07-11
Iranian Islamic Revolutionary Guard Corps boats tried, failed to seize British oil tanker in Persian Gulf
Wed 2019-07-10
Egyptian Court Convicts Al-Azhar Professor, Others For Spying For Iran
Tue 2019-07-09
Hafiz Multan, Taliban's deputy Red Unit commander killed in Kandahar
Mon 2019-07-08
Bouteflika's ex-party chief detained in Algeria corruption probe
Sun 2019-07-07
Radioactive material worth $72m seized from car in Turkey
Sat 2019-07-06
Deal between protest leaders and Sudan's ruling generals
Fri 2019-07-05
Second 'son of Hamas' leaves terror group, exposing corruption, Turkish spy ring
Thu 2019-07-04
Wishing all Rantburgers a happy and safe Independence Day!
Wed 2019-07-03
Airstrike hits migrant detention center in Libya, 40 killed
Tue 2019-07-02
Navy SEAL Edward Gallagher found not guilty on murder and attempted murder charges
Mon 2019-07-01
Seven Sudanese protesters killed, 181 wounded in Sunday demonstrations
Sun 2019-06-30
Journalist Assaulted By Antifa/Portland - Face, Neck, Ear Injuries
Sat 2019-06-29
Three Soldiers Killed in Philippines' Restive South, ISIS claims attack
Fri 2019-06-28
57 Taliban militants including 10 Pakistanis killed in Ghazni clashes, airstrikes


Better than the average link...



Rantburg was assembled from recycled algorithms in the United States of America. No trees were destroyed in the production of this weblog. We did hurt some, though. Sorry.
3.235.140.84

Help keep the Burg running! Paypal: