-Lurid Crime Tales-
We Found Expired Saudi Passport In Epstein's Safe Under A False Name
[Hot Air] This wasn't the safe on Pedophile Island stashed in a room that no one's allowed to enter. This was a safe in his ultra-ultra-ultra-luxe Manhattan townhouse.

The guy's so shady that something as cartoonishly shady as a fake passport doesn't make the cut for his most secure hiding place. What the hell's in the safe on the island? The Necronomicon?

Add to this to the list of mysteries, then. How'd Epstein make his money? Who are his "clients," and what service is he providing to them? Why was Alex Acosta allegedly told that he "belonged to intelligence"? And, um, "Jeffrey Epstein" is his real name, isn't it?

"Just this morning the government became aware of a safe that contained a pile of cash, diamonds, a passport from a foreign country with a picture of the defendant under another name," Assistant U.S. Attorney Alex Rossmiller told U.S. District Judge Richard M. Berman.


Well, some people in gov't... "became aware - just this morning."


"The passport was issued in the name of a foreign country, it was issued in the 1980s, it is expired, it shows a picture of Jeffrey Epstein, and another name," Rossmiller said, adding the passport showed Epstein's residence as Saudi Arabia.

We can only guess what sort of illegal activity precipitated his decision to get a false passport 30+ years ago, just in case he had to flee the country when the feds were looking for him. Financial fraud? Sex trafficking? And why Saudi Arabia? That seems random since Epstein doesn't look Arabic. If he was going to choose a country at random in obtaining a forged passport, you would think he'd choose one where he might more plausibly reside. But maybe it isn't random. Vicky Ward, who's been following the Epstein story for years, claimed a few days ago that a former senior White House official(!) told her of Epstein, "He knew a lot of rich Arabs, including the crown prince of Saudi Arabia." There's a photo of Mohammed bin Salman, the Kingdom's crown prince, in his New York home, in fact.

Inside the Victoria's Secret pipeline to Jeffrey Epstein


[NYPost] Elisabetta Tai, a former Italian model, told the New York Post that she visited the Manhattan residence of Jeffrey Epstein in 2004, when she was 21, and escaped after the wealthy financier stripped naked, laid on a massage table, and handed her a vibrator.

Tai said her booker told her that Epstein, who later registered as a sex offender and now faces sex-trafficking charges, was "in charge of Victoria's Secret" and could get her a modeling gig for the lingerie company's catalog.


I didn't think Victoria had a secret.


Epstein was close with Lex Wexner, the founder and CEO of L Brands, the parent company of Victoria's Secret.


My friend over there is the campus Playboy photographer. Don't let on that you know that, and treat him right. You will get in Playboy.



Posted by: Besoeker || 07/16/2019 00:00 || Comments || Link || E-Mail|| [10807 views] Top|| File under:
Drug dealer in Florida caught hiding crack, heroin, pills and other drugs in buttocks
[FOX8] A routine traffic stop leads to the arrest of a known drug dealer in Florida.


"Step away from the car and keep yer hands up, Florida Man!"


According to the Flagler County Sheriff's Office, a deputy pulled Derick McKay over for speeding on July 11.


[Rrrrrr!]


When he started talking to McKay, he noticed that he seemed nervous and that there was a smell of marijuana.


"Hmm... Smells like Marijuana the Killer Weed... and... and butt."


McKay claimed he didn't have anything illegal in his custody, but that turned out to be a lie.
"Nope. Nope. Not me!"
"Yer lips just fell off."
"Nid ney?"


*snort*


After he was brought to jail for driving on a suspended license, he confessed to hiding narcotics in his buttocks.


Ewwww!


He then proceeded to remove more than a dozen small baggies.


More than a dozen is thirteen, maybe fourteen.


They included a small baggie of crack, eight small baggies of heroin, two small baggies of Molly, a small baggie of marijuana, 12 Lortab pills, and 12 Oxycodone pills.


That makes fourteen, unless the pills weren't in bags.


McKay is now facing multiple charges and is currently being held without bond.
"Yer honor, the accused is charged with adulterating Marijuana the Killer Weed with ass."
"How do you plead, Florida Man?"
The sheriff's office said he has a criminal history dating back to 2008.


That's more than ten years.
Posted by: Fred || 07/16/2019 00:00 || Comments || Link || E-Mail|| [10799 views] Top|| File under:
Democrats Mum as Bodies Stack up in Gun-Controlled Chicago
[Breitbart] Democrats who lined up to push gun control after the shootings in Virginia Beach, Tree of Life Synagogue, and Parkland, remain conspicuously silent as 40-plus individuals are shot weekend after weekend in Chicago.

To be clear, the lost lives at Virginia Beach (12 killed), the Tree of Life Synagogue (11 killed), and Parkland (17 killed), are not to be downplayed in any way. Yet they also ought not be exploited. Nevertheless, Democrats line up for camera and microphone time after these attacks‐or go on a Twitter binge‐in hopes of using the events to push even more gun control.

These same Democrats remain almost unanimously mum as gun control fails to curb the mayhem and bloodshed in Chicago. Even though the death numbers in Chicago are without equal.

Think about it‐The Chicago Tribune reported 437 murders in Chicago in 2011, 506 in 2012, 420 in 2013, 416 in 2014, and 468 in 2015. Breitbart News reported 800 fatalities from shootings in 2016. And the devil is in the details, as there were nearly 4,400 shootings ‐ fatal and non-fatal combined ‐ in gun-controlled Chicago during 2016.

And consider the more recent past. At least 56 were shot, four fatally, in gun-controlled Chicago during the weekend of June 28‐30, 2019. Breitbart News reported that at least 66 were shot, five killed, over Fourth of July Weekend 2019. And at least 41 were shot, nine fatally, over the weekend of July 12-14, 2019.

Gun control is inhumane. And ignoring the failures of gun control in Chicago, while trying to exploit other attacks around the country for the purposes of more gun laws, is beyond the pale.
Posted by: Besoeker || 07/16/2019 00:00 || Comments || Link || E-Mail|| [10797 views] Top|| File under:
Man Who Raped 1-Year-Old Daughter, Posted Video of Attack on Dark Web Sentenced to 70 Years
[BREITBART] A man who was accused of raping his one-year-old daughter and posting the video on the dark web for pedophiles has been sentenced to a 70-year prison term.

Bradenton, Florida, resident James Lockhart, 31, was handed the maximum sentence for his crimes on July 12 after pleading guilty to producing child pornography and other charges, the Daily Mail reported.

Lockhart, a former paramedic for the City of Bradenton, was arrested last October when a federal investigation pinpointed his home as the location that the horrendous video was uploaded to the Internet.

Using the names "StrangeWood" and "HardWood," the convict had uploaded a series of four videos showing him sexually molesting his screaming child. Officials said the convict and the child in the video were identified by his ex-wife.

Investigators also said that Lockhart bragged about sexually abusing another child.

"Lockhart's child pornography collection included infants and sadomasochistic and violent conduct," Homeland Security agent Michael B. Cochran said in a statement. "This deviant committed the most horrible atrocities imaginable to a one-year-old child. HSI's national and international partnerships have helped ensure that this predator will never again harm a child."

During the investigation, which was part of the U.S. Department of Justice's "Project Safe Childhood," officials found over 4,000 child porn images in his possession as well as multiple videos.
Posted by: Fred || 07/16/2019 00:00 || Comments || Link || E-Mail|| [10804 views] Top|| File under:
Alaska man charged with illegally killing polar bear
[ENGLISH.ALARABIYA.NET] An Alaska man has been charged with the illegal killing of a polar bear in violation of federal law.

Chris Gordon of Kaktovik shot the bear outside his home, leaving the carcass there for five months without salvaging any part of it, according to federal prosecutors.

"Mr. Gordon allegedly left butchered whale meat outside in front of his yard of his residence for a substantial period of time, which attracted polar bear, as well as other animals," said Ryan Tansey, a Fairbanks-based federal prosecutor.

Gordon, 35, faces a year in prison and a maximum fine of $100,000 if convicted, Alaska's Energy Desk reported.

Gordon declined to comment about the case, which is scheduled for an August court appearance in Fairbanks.

Self-defense killings of animals are allowed under the Marine Mammal Protection Act. But Gordon did not report the polar bear or tag it as required, Tansey said.

Coastal Alaska Natives also may harvest polar bears for crafts or subsistence, but not in a wasteful way.

The North Slope village has become a destination for tourists and polar bears in a warming Arctic.

Mike Gallagher, a city council member in the village, is among Kaktovik residents who have expressed concerns about the encroaching bears.

"The bear's underneath my house in the morning when I go to work," Gallagher said at a public meeting in June. "Would it be your kid? Would it be my kid? It could be anybody down the street. These bears are getting used to people. They're domesticated."


Posted by: Fred || 07/16/2019 00:00 || Comments || Link || E-Mail|| [10797 views] Top|| File under:
-Short Attention Span Theater-
Robert Maxwell, Israel's Superspy: The Life and Murder of a Media Mogul
Article from 2003, but still interesting.
[Washington Report on ME Affairs 2003] Robert Maxwell rose rocketlike into the stratosphere of international prominence, leaving a trail of sparks behind him as he burst brilliantly on the world scene. As his brilliance faded with the collapse of his business empire, and the world's attention turned to new events and crises, his name drifted into obscurity. The story of Maxwell's life, however, far transcends the brilliant flash of public display.



Skipping down a few paras:



His wife, Betty, rarely saw him, instead spending her lonely days at their country estate, Headington Hill Hall, raising their nine children. Their youngest, Ghislaine, was Maxwell's favorite, and he named his beloved yacht, Lady Ghislaine, after her.



For a bit more context, klik here.
Posted by: Besoeker || 07/16/2019 00:00 || Comments || Link || E-Mail|| [10796 views] Top|| File under:
Tennessee police warn not to flush drugs down toilet for fear of creating 'meth-gators'
Okay, some quick research shows this is Loretto, Tennessee - a town of 1,752 on the Alabama border. It has the Shoal Creek that connects to Muscle Shoals area in Alabama, and Blue Water Creek. Recently a small 4.5 foot gator was seen somewhere nearby. So when the cops spotted a perp flushing meth they tied it to water then water to gators. ... sigh..
Posted by: Skidmark || 07/16/2019 00:00 || Comments || Link || E-Mail|| [10804 views] Top|| File under:
Economy
Trump signs order to make American-made goods more American
[ENGLISH.ALARABIYA.NET] President Donald Trump

...The tack in the backside of the Democratic Party...
is requiring products "Made in America" to be made using more American components if they are to be used by the government.

Trump says American-made products used for government projects currently can contain 50 percent foreign components and still be considered American. He signed an executive order Monday boosting the percentage of American components to 75 percent.

The president signed the order during an annual White House "Made in America" showcase.

Manufacturers from all 50 states were represented.

Trump says the administration is "heeding the wisdom" of the nation's founders by "restoring our economic independence and reawakening our industrial might."

Trump also discussed steps the administration is taking to boost the US manufacturing industry. The trade deficit last year widened to a decade-long high of $621 billion.

Posted by: Fred || 07/16/2019 00:00 || Comments || Link || E-Mail|| [10796 views] Top|| File under:
Israel-Palestine-Jordan
Ehud Barak: I Visited Epstein's Island But Never inhaled Met Any Girls
This whole situation has been simmering for a while, I'm sure. Ever wonder why this suddenly took priority? Probably multiple reasons. Including the upcoming election here in the states. But it seem some very important Israelis may have had something to say about this.

I also imagine this is going to turn into some kind of "me too" thing. Only we're going to have a lot of important and high profile folks saying "I was there too, and nothing happened!" Of course, that begs the question, are there any other relatively inconsequential people who have hosted so many important and high profile folks. Yeah, Epstein had money which he seems to have obtained magically, but he really doesn't do much that's useful in society.
[DailyBeast] In an exclusive interview with The Daily Beast, the Israeli politician fights back at Benjamin Netanyahu's election attacks and reveals more about his relationship with Epstein.

Continued on Page 49
Posted by: gorb || 07/16/2019 12:02 || Comments || Link || E-Mail|| [10802 views] Top|| File under:
Science & Technology
SpaceX and NASA detail cause of Dragon test failure, crewed flight this year looks 'increasingly difficult'
[TechCrunch] SpaceX held a press conference on Monday to discuss the results of a months-long investigation conducted by itself and NASA into an anomaly that took place during a static fire test in April. The investigation found that the "anomaly" that occurred during the test was the result of oxidizer mixing with the helium component of the SuperDraco rocket engine propellant system at very high pressure.

On April 20, SpaceX held an abort engine test for a prototype of its Crew Dragon vehicle (which had been flown previously for the uncrewed ISS mission). Crew Dragon is designed to be the first crew-carrying SpaceX spacecraft, and is undergoing a number of tests to prove to NASA its flight-readiness. After the first few tests proved successful, the test encountered a failure that was instantly visible, with an unexpected explosion that produced a plume of fire visible for miles around the testing site at its Landing Zone 1 facility in Cape Canaveral, Fla.

SpaceX VP of Build & Flight Reliability Hans Koenigsmann and NASA Commercial Crew Program Manager Kathy Lueders took members of the media through the results of their joint investigation into the cause of this anomaly. Koenigsmann explained there were identifying burn marks around a check valve in the system that's meant to separate the oxidizer and fuel components under pressure. These check valves contain a spring that can be opened to allow flow in the direction you want the propellant components to go, but in this case a "leaky" check valve resulted in a "slug," composed of high-pressure oxidizer, striking a titanium component that caused a very violent reaction.

Both Lueders and Koenigsmann noted that it was in many ways "a gift" that this happened during a ground test because there were many high-speed cameras to capture the incident, and it was relatively easy to comb the site and recover components to best figure out the cause of the anomaly. Koenigsmann also noted that while the team is confident in sharing these results, they are actually only approximately 80% through the investigation and there is about 20% left to do in terms of figuring out additional details, mostly around the physics involved.

Koenigsmann said that SpaceX is already implementing a crucial hardware fix for this, which is to replace the check valve with a burst valve. A burst valve completely separates the oxidizer and fuel from any pressurization liquid, which will mitigate this issue and definitely "make Crew Dragon a safer vehicle," he said.
Posted by: 3dc || 07/16/2019 00:00 || Comments || Link || E-Mail|| [10795 views] Top|| File under:
Who's in the News
29
[untagged]
11
Taliban
4
Islamic State
3
Govt of Iran
3
Houthis
1
Narcos
1
Moslem Colonists
1
Human Trafficking
1
Muslim Brotherhood
1
Govt of Syria
1
Sublime Porte
1
PFLP
Bookmark
E-Mail Me
The Classics
The O Club
Rantburg Store
The Bloids
The Never-ending Story
Thugburg
Gulf War I
The Way We Were
Bio
Merry-Go-Blog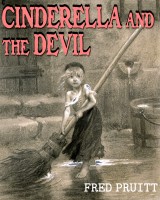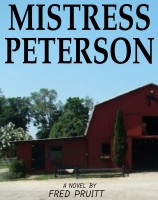 On Sale now!


A multi-volume chronology and reference guide set detailing three years of the Mexican Drug War between 2010 and 2012.

Rantburg.com and borderlandbeat.com correspondent and author Chris Covert presents his first non-fiction work detailing the drug and gang related violence in Mexico.

Chris gives us Mexican press dispatches of drug and gang war violence over three years, presented in a multi volume set intended to chronicle the death, violence and mayhem which has dominated Mexico for six years.
Click here for more information


Meet the Mods
In no particular order...


Steve White
Seafarious
tu3031
badanov
sherry
ryuge
GolfBravoUSMC
Bright Pebbles
trailing wife
Gloria
Fred
Besoeker
Glenmore
Frank G
3dc
Skidmark



Better than the average link...



Rantburg was assembled from recycled algorithms in the United States of America. No trees were destroyed in the production of this weblog. We did hurt some, though. Sorry.
3.238.118.80

Help keep the Burg running! Paypal: