-Short Attention Span Theater-
Life is hard. It's Even Harder When You're Stupid
[NotTheBee] Let's just read this again you guys, just as a refresher:

Our spray adhesive states in the warning label, "do not swallow, Do not get in eyes, on skin or on clothing..." It is used for craft, home, auto or office projects to mount things to surfaces such as paper, cardboard, wood, laminate and fabric.

Gorilla Glue was forced to release this information to the public after Tessica Brown used the adhesive as hairspray, and quickly became the laughing stock of the internet.

Well, that didn't stop rapper Len Martin. He thought the Tessica Brown Gorilla Glue hairspray story was a hoax, and that she was exaggerating the hold of the popular glue. So what did he do? Well he just went ahead and started the Gorilla Glue Challenge as if, somehow, that was a good idea...

Whoops! It looks like this instagram post is either not able to be shared or no longer exists.

Posted by: Deacon Blues || 02/16/2021 00:00 || Comments || Link || E-Mail|| [10798 views] Top|| File under:
-Signs, Portents, and the Weather-
Russian covid vaccine likely to be used in India
MOSCOW (Reuters) - India could approve Russia's Sputnik V vaccine against COVID-19 within the next few weeks, the RIA news agency cited India's ambassador to Moscow as saying on Monday.

Small human trials of the Russian vaccine have been ongoing in India, conducted by India's Dr. Reddy's Laboratories Ltd and supported by the Russian Direct Investment Fund (RDIF).


Lancet studied it and found it 90+% effective. Others are likely to order it.




I think this is the one that just arrived in Gaza, too.
Posted by: Lord Garth || 02/16/2021 00:00 || Comments || Link || E-Mail|| [10797 views] Top|| File under:
-Land of the Free
A Black Soldier's Heroism, Overlooked in 1965, May Finally Be Lauded in 2021
[NYT] Comrades repeatedly told the Army that Capt. Paris Davis, one of the first Black officers in the Special Forces, deserved the Medal of Honor. The Army kept losing the paperwork.

Capt. Paris Davis was in the thick of a pre-dawn raid on an enemy camp in Vietnam when a grenade blasted out several of his teeth and, more troubling, tore off part of his trigger finger. Then enemy fire started pelting the Special Forces team he commanded. His most experienced sergeant was shot down. Then the demolitions specialist. Then the only medic.

It was June 18, 1965, and according to after-action reports, 26-year-old Captain Davis was suddenly the last American standing with a ragtag company of 90 South Vietnamese volunteers, pinned down by hundreds of enemy troops.

Certain that he was as good as dead, he began fighting without fear of consequence, pulling his M-16 trigger with his pinkie, sprinting repeatedly into open ground to rescue teammates, and refusing to leave the fight, even after being shot several times.

He made it out alive, and was immediately nominated for the military's highest award, the Medal of Honor. But the Army somehow lost the nomination. His frustrated commander resubmitted it, and inexplicably the nomination disappeared again.


Posted by: Besoeker || 02/16/2021 07:28 || Comments || Link || E-Mail|| [10797 views] Top|| File under:
Caucasus/Russia/Central Asia
Most Ukrainian ceasefire violations took place in four key areas, sez OSCE
All of the violations in the past week were both sides taking pot shots at one another
[Korrespondent] Three quarters of all violations of the silence in Donbas were recorded in four places on the contact line.

About 76% of all violations of the ceasefire in 2020 in Donbas were recorded in four "hot spots" on the contact line. This is stated in the report of the OSCE Special Monitoring Mission, published on Monday, February 15.

"Most of the cases of armed violence recorded in 2020 were concentrated in 4 hot spots along the contact line (about 76% of all recorded violations of the ceasefire regime)," the report said.

We are talking about the Popasnaya-Pervomaisk-Zolotoe area


northwestern Lugansk


, the Avdeevka-Yasinovataya-Donetsk airport triangle, areas to the east and north-east of Mariupol and areas to the south-west, south and south-east of Svetlodarsk


bordering on Lugansk and Donetsk




More at the link
Posted by: badanov || 02/16/2021 00:00 || Comments || Link || E-Mail|| [10801 views] Top|| File under:
Cyber
Parler is back!
Parler, the social media site which Top Tech deplatformed is back online.

I noticed it was up this morning. But could not sign in - I can sign in now.

See Link.


Posted by: CrazyFool || 02/16/2021 17:57 || Comments || Link || E-Mail|| [10805 views] Top|| File under:
Economy
Oil hits pandemic high as winter storm pushes demand and poses production risk
[CNBC] Freezing weather in regions across the U.S. sparked another rally in energy prices and put West Texas Intermediate crude on pace to settle above $60 a barrel for the first time since the early days of the coronavirus pandemic.

WTI crude futures rose 62 cents, or 1%, to $60.09 a barrel Monday. The jump brings WTI crude futures up about 24% so far in 2021. It touched $60.77 a barrel earlier in the session, its highest level since January 2020.

Brent crude, the international benchmark, climbed 1.4% to $63.33 after hitting its own 13-month high.

The latest pop in the energy market came as cold weather racked portions of the U.S. and fostered demand for power and fuel while simultaneously threatening to hamstring production in Texas.

"Winter storm and arctic blast of cold weather that is making its way south to Houston may have some severe impacts on the oil industry," oil analyst Andy Lipow wrote over the weekend.
Posted by: Besoeker || 02/16/2021 06:32 || Comments || Link || E-Mail|| [10801 views] Top|| File under:
Europe
French Cyber Agency Reveals Suspected Russian Hacks
"Hacker... You mean like with an axe?"

[AnNahar]

La Belle France

's national cyber security agency said Monday it had discovered a hack of several organizations that bore similarities to other attacks by a group linked to Russian intelligence.

It said the hackers had taken advantage of a vulnerability in monitoring software sold by French group Centreon, which lists blue-chip French companies as clients, such as power group EDF, defense group Thales, or oil and gas giant Total.

The French ministry of justice and city authorities such as Bordeaux are also named as Centreon customers on the group's website, but they did not appear to have been compromised, according to a statement on the incident.

"This campaign mostly affected information technology providers, especially web hosting providers," said the French National Agency for the Security of Information Systems (ANSSI) in a report.

ANSSI had discovered "a backdoor" on several Centreon servers which had given the hackers access to its networks.

"This campaign bears several similarities with previous campaigns attributed to the intrusion set named Sandworm," said the report, referring to a group of hackers thought to have links with Russian military intelligence.

The report, entitled "Sandworm Intrusion Set Campaign Targeting Centreon Systems", was released on Monday and gave technical details about how the hackers gained access to the Centreon servers.

The attack "recalls methods already used by the Sandworm group linked to Russian intelligence, but it doesn't guarantee that it's them", Gerome Billois, a cybersecurity expert at the IT security firm Wavestone, told AFP.

The hacking took place from 2017 to 2020, ANSSI added.
Posted by: trailing wife || 02/16/2021 00:00 || Comments || Link || E-Mail|| [10798 views] Top|| File under:
Home Front: Politix
People threaten to boycott Publix after grocery chain's heiress donated $300K to 'Stop the Steal' rally
[The Blaze] People across America are reportedly threatening to boycott Publix Super Markets in response to a member of the company's founding family fundraising for former President Trump's "Stop the Steal" rally in Washington, D.C., last month.

After it was revealed by the Wall Street Journal that Julie Jenkins Fancelli, a prominent Trump donor and the heiress of the billion-dollar grocery chain, contributed a hefty $300,000 to the rally — the lion's share of the money needed to fund the rally — a movement to boycott the company quickly launched.

The Guardian reported Monday that for many, "the decades-long love affair" with the Florida-based grocery chain was "over." Disgruntled former patrons already upset at the company over its support for Florida Republican Gov. Ron DeSantis accused the grocery chain of willingly funding violence.

"It was the last straw," one customer said. "Insurrection at the Capitol, images of the police officer with his head being crushed, individuals dressed as Vikings on the floor of the Senate. ... We're not going to call this normal. They are a private company and it is their business how they want to contribute their money, but it's also my right to decide where I want to spend my dollars."

As the news broke, Publix issued a statement distancing itself from Fancelli, saying, "Ms. Fancelli is not an employee of Publix Super Markets, and is neither involved in our business operations, nor does she represent the company in any way.
Posted by: Besoeker || 02/16/2021 06:49 || Comments || Link || E-Mail|| [10795 views] Top|| File under:
CDC Admits It Catered To Teachers Unions With Political School Reopening Guidelines
[Federalist] Centers for Disease Control and Prevention Director Rochelle Walensky publicly admitted that the agency's new school reopening guidelines were informed by the opinions of anti-in-person-learning teachers unions.

"I recognize that the decision, on when and how to begin in-person learning is one that must be based on a thorough review of what the science tells us works and an understanding of the lived experiences, challenges, and perspectives of teachers and school staff, parents, and students," Walensky said in a COVID-19 update on Friday. "We have conducted an in-depth review of the available science and evidence base to guide our recommendations, and we have also engaged with many education and public-health partners to hear firsthand from parents and teachers directly about their experiences and concerns."

This input from some of the same people who have stalled school reopenings in cities across the nation, Walensky said, resulted in "direct changes to the guidance."

Others involved in the back-to-school conversations, Senior Adviser for Policy and Planning at the U.S. Department of Education Donna Harris-Aikens said, included "superintendents, principals, civil-rights groups, and all sorts of other folks."

Just last week, the Biden-Harris administration, which has shown sympathy to teachers unions' anti-science approach, signaled its intent to use the CDC's new, official guidelines concerning education and COVID-19 to justify keeping many schools closed based on the rate of community COVID-19 transmission in certain areas.
Posted by: Besoeker || 02/16/2021 06:30 || Comments || Link || E-Mail|| [10795 views] Top|| File under:
Israel-Palestine-Jordan
Israel Longhorn Project
[Long Horn Project.org] The Israel Longhorn Project is an educational and cattle crossbreeding improvement project helping Israel. Israel needs desert cattle that fit its desert environment; that breed of cattle is Texas longhorn.

1. Longhorns can eat invasive shrubs and cacti (decreasing fire hazards)
2..Longhorns have higher reproduction rates and very low loss rates
3..Longhorns have excellent calving and mothering abilities
4. Longhorns solve the problem of rising feed costs
5. Longhorns protect their calves from predators
6. Longhorns are highly resistant to diseases

The Problems We Face

Israeli cattle producers are trying to improve their cattle's adaptation to the environment but are failing. They started out with the best America cattle breeds that feed on grass year round, had no predator and little or no disease or parasite resistance and put them into a semi-desert, semi-tropic hostile environment where they did not fit and expected them to function as if they were in America.
Posted by: Besoeker || 02/16/2021 07:21 || Comments || Link || E-Mail|| [10796 views] Top|| File under:
Bibi says he's in talks with Pfizer and Moderna to build facilities in Israel
Increasing resilience worldwide — isn't South Korea doing the same? The next time a dangerous disease threatens to run amok — possibly again escaped from China — we'll be ready with the billions of vaccine doses needed much more quickly. China really shot themselves in the foot with this one.

[IsraelTimes] As the Channel 12 interview comes to a close, Netanyahu announces that he is negotiating with Pfizer and Moderna for additional tens of millions of vaccines in the years ahead.

He adds: "I'm negotiating with them to build two factories in Israel — making us a world center for the struggle against COVID."

The Moderna facility will be a filling center for vaccine vials, he indicates.

The Pfizer facility will be for R&D for the battle against future viruses.
Posted by: trailing wife || 02/16/2021 06:36 || Comments || Link || E-Mail|| [10795 views] Top|| File under:
Southeast Asia
Myanmar's Suu Kyi to Face Court this Week, Says Lawyer
[AnNahar] Myanmar's deposed leader Aung San Suu Kyi will appear in court via video conference this week over charges brought against her by the new military junta, her lawyer said Monday.

Army chief General Min Aung Hlaing has justified the February 1 coup by alleging widespread voter fraud in November's elections, which Suu Kyi's National League for Democracy (NLD) party swept.

Two days after the putsch, the 75-year-old Nobel laureate was hit with the unusual charge of violating Myanmar's import and export law, after a search of her house found walkie-talkies.

President Win Myint -- who, like Suu Kyi, was detained in a dawn raid on February 1 -- was charged with violating coronavirus (aka COVID19 or Chinese Plague)

...the twenty first century equivalent of bubonic plague, only instead of killing off a third of the population of Europe it kills 3.4 percent of those who notice they have it. It seems to be fond of the elderly, especially Iranian politicians and holy men...
restrictions when he took part in a campaign event last September that drew hundreds.

Both are expected to be questioned on Tuesday and Wednesday, said lawyer Khin Maung Zaw outside a court in Naypyidaw
...generally translated as royal capital, seat of the king or abode of kings because the general in charge had a massive ego. It was founded in 2002 because Rangoon was worn out. Traditionally, Naypyidaw was used as a suffix to the names of royal capitals, such as Mandalay, which was called Yadanabon Naypyidaw in Burmese...
, Myanmar's capital, after a meeting with a judge.

"When they are brought to the court on both February 16 and 17, they will be questioned via video-conferencing," he said.

Neither has been publicly seen since the coup, though Suu Kyi's party has heard that she is "in good health".

Their detention period is set to end on Wednesday, said the lawyer, who has not been allowed to meet his clients yet.

He added that he would also be expected to represent Win Htein, a top NLD executive who was arrested after the coup.

Suu Kyi's right-hand man and confidante, Win Htein, was interviewed by local media post-coup, calling on the people of Myanmar to "oppose (the coup) as much as they can".

The 79-year-old NLD stalwart has been charged with defamation, said Khin Maung Zaw.

"We are trying our best to meet with them," he said, referring to the trio.

Since the coup, about 400 people have been detained, according to the Assistance Association of Political Prisoners monitoring group.

While many arrested were political supporters of Suu Kyi, authorities are also stepping up detentions of civilians taking part in nationwide protests against the military junta.

Security forces last week staged a late-night raid of the NLD headquarters in Yangon, confiscating computer devices, cutting server cables and breaking into the party's safe.

Tanks push through crowds of protesters in Myanmar as new law threatens 20 years in jail for anyone 'inciting hatred against coup leaders'
[Daily Mail, where America gets its news]
Armoured vehicles rolled on the streets of Myanmar today as military put pressure on democracy protesters


New law passed threatening 20 years in jail for anyone obstructing the military, or threatening coup leaders


Comes after troops opened fire on activists overnight, amid claims that live ammunition may have been used


Meanwhile jailed leader Aung San Suu Kyi is due to appear via video-link in court this week, which would be the first sighting of her since the coup took place
Posted by: trailing wife || 02/16/2021 01:13 || Comments || Link || E-Mail|| [10795 views] Top|| File under:
Who's in the News
28
[untagged]
6
Taliban
3
Antifa/BLM
3
Hamas
2
Human Trafficking
2
Govt of Iran
2
Sublime Porte
2
Boko Haram (ISIS)
2
Tin Hat Dictators, Presidents for Life, & Kleptocrats
2
Islamic State
1
Haqqani Network
1
Govt of Iran Proxies
1
Narcos
1
Hezbollah
1
Govt of Pakistain Proxies
Bookmark
E-Mail Me
The Classics
The O Club
Rantburg Store
The Bloids
The Never-ending Story
Thugburg
Gulf War I
The Way We Were
Bio
Merry-Go-Blog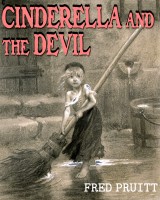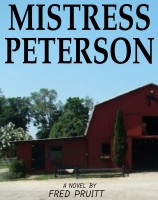 On Sale now!


A multi-volume chronology and reference guide set detailing three years of the Mexican Drug War between 2010 and 2012.

Rantburg.com and borderlandbeat.com correspondent and author Chris Covert presents his first non-fiction work detailing the drug and gang related violence in Mexico.

Chris gives us Mexican press dispatches of drug and gang war violence over three years, presented in a multi volume set intended to chronicle the death, violence and mayhem which has dominated Mexico for six years.
Click here for more information


Meet the Mods
In no particular order...


Steve White
Seafarious
tu3031
badanov
sherry
ryuge
GolfBravoUSMC
Bright Pebbles
trailing wife
Gloria
Fred
Besoeker
Glenmore
Frank G
3dc
Skidmark



Better than the average link...



Rantburg was assembled from recycled algorithms in the United States of America. No trees were destroyed in the production of this weblog. We did hurt some, though. Sorry.
34.231.21.105

Help keep the Burg running! Paypal: