-Lurid Crime Tales-
Father who helped son attack 12-year-old boy sentenced to five years in prison
[KOMONEWS] A judge in Washington state has sentenced a Mill Creek man to five years in prison after he held down a 12-year-old boy while his son stabbed him last year.


"Lunchroom dispute, wuzzit? Can't let that go unavenged!"


The Daily Herald reported that Superior Court Judge Richard Okrent sentenced 44-year-old Martinez D. Mitchell on Tuesday after he was found guilty of third-degree assault last month in Snohomish County Superior Court.


"Here, son! I'll sit on his head and you stab 'im with this here switchblade!"


Police responded on June 10 to a stabbing at the Heatherwood Apartments. Police said the boy, who was not identified, was taken to Harborview Medical Center where he was treated for non-fatal injuries.
"Shouldn't I shoot him, Pop? All the other black kids shoot 'em!"
"We're outta bullets after that dispute with Jones over us mowin' the grass at 3 a.m. You can pistol whip 'im after you've stabbed him!"
Mitchell told the court he felt sorry for his "negligence and poor judgment."
"[STAB! STABBED! STABBEN!] This is so blackly cultural!"
"Aaaaiiiieeee! I do be undone!"
"Golly! You're the best Dad ever!"

Posted by: Fred || 05/14/2021 00:00 || Comments || Link || E-Mail|| [104 views] Top|| File under:
Suspect arrested and charged after brutal hammer attack on Asian women in New York City
[THEPOSTMILLENNIAL] The New York Police Department Hate Crimes unit announced Wednesday they have arrested the suspect who violent mostly peacefully assaulted two Asian women with a hammer outside Hell's Kitchen earlier this month.


You just knew her name had to be "Ebony" or "Lakeisha" or something stoopidly pseudo-African, with multiple capital letters and a few apostrophes...


The suspect

in jug

is 37-year-old homeless woman Ebony Jackson, NYPD confirmed to the New York Post.


Still looks like a cheap hooker to me.


NYPD Hate Crimes unit charged Jackson with multiple felonies, including felony assault, felony criminal possession of a weapon as well as menacing.


In Noo Yawk that should be good for a release on own recognizance and a suspended sentence.


According to NYPD, on Sunday May 2 at approximately 8:40pm two Asian women were walking on the sidewalk when Jackson decided to confront them. Jackson demanded them to remove their masks then struck one of them in the head with a hammer, causing a laceration.


Probably a glancing blow because she was so high she had to stand on her hands to attack her victims.


The victim, 31, was treated at NYU Langone Hospital for a laceration to the head and has since been released.
Posted by: Fred || 05/14/2021 00:00 || Comments || Link || E-Mail|| [129 views] Top|| File under:
-Great Cultural Revolution
Vermont Senate apologizes for state-supported eugenics
[Washington Examiner] The Vermont Senate passed a resolution apologizing to Vermonters past and present "who were harmed as a result of state-sanctioned eugenics policies and practices."

Senators unanimously passed Joint Resolution 2 on Wednesday, joining the state's House of Representatives, which adopted it on April 1, in an effort to make amends for various measures and policies in the state's history seeking to control reproduction among certain racial and disability groups.

The resolution listed off numerous people and measures that contributed to Vermont's eugenics policies and practices, which it said targeted those of French Canadian, and French-Indian ancestry, as well as other indigenous peoples and the disabled. It said such measures were "targeted for elimination those it deemed currently or potentially delinquent, defective, and dependent persons through sterilizations, primarily of women, to prevent individuals from having children."
Posted by: Besoeker || 05/14/2021 04:30 || Comments || Link || E-Mail|| [181 views] Top|| File under:
-Short Attention Span Theater-
Hummer Explodes After Driver Stockpiles Gasoline in Back
[Newsweek] On Wednesday morning, a car identified as a 2004 Hummer H2 went up in flames mere feet from a service station in Homosassa, Florida, according to local newspaper The Citrus County Chronicle.

When firefighters arrived at the scene of the explosion, they discovered that the driver of the car had stockpiled fuel in tanks in the back of the car. The tanks, which were able to hold a combined 20 gallons, had been "melted and blackened" in the inferno, according to The Drive.
Posted by: Besoeker || 05/14/2021 11:12 || Comments || Link || E-Mail|| [196 views] Top|| File under:
-Signs, Portents, and the Weather-
Gas hits $7 in Virginia
[Fox5 Local] Drivers were shocked when they got to the pump at a gas station in Virginia.

The price on the pump was $6.999 at a Richmond BP station earlier this week.

"I pulled in, I start pumping my gas and then I realized I put $80 worth in my truck," another driver told TV station 8News. "The lady next to me said she put $100 in her car. She just started crying because she said her car don't take that much."
Posted by: Hupoluting Speaper1577 || 05/14/2021 00:38 || Comments || Link || E-Mail|| [189 views] Top|| File under:
-Land of the Free
Honduran girl, 8, arrives at US border alone, surrenders to Border Patrol agents
[NYPOST] An unaccompanied 8-year-old Honduran girl surrendered to Border Patrol agents after crossing the Rio Grande River into the US with no contact information for her parents — one of the continuing flow of thousands of children and adult illegal immigrants colonists arriving at the border as the Biden administration struggles to deal with the dramatic influx.

The girl, identified as Emely Antonio Dominguez Valdez, was photographed by the

News Agency that Dare Not be Named

standing on the riverbank on Thursday in La Joya, Texas, after wandering for miles on muddy paths after she was separated from her guides during a storm.

She was traveling with a man who had the phone number for her parents in the US.

Now, she said, she has no way to contact her parents.

Emely's story wasn't unique among other young migrants colonists.

A 15-year-old Honduran girl told the AP that she traveled for a month and a half without her parents or siblings on the dangerous trek to the US so she could get an education and help her family back home.

The teen, not identified by the AP, arrived with a larger group of migrants colonists at a baseball field wearing a black T-shirt that said: "Women Move Mountains."

She didn't understand the phrase written out in English.

"I wanted a better future for me and my family. I want to study and work," she said, noting that her relatives in New York offered to put her up at their home.


Posted by: Fred || 05/14/2021 01:10 || Comments || Link || E-Mail|| [109 views] Top|| File under: Human Trafficking
British spy recruited by Erik Prince ran 'honeypot operations' with undercover female spies to discredit Trump enemies in the FBI and his own national security adviser H.R. McMaster
[Daily Mail, where America gets its news] Survivor contestant was one of a number of pretty women hired by ex British spy to discredit national security adviser H.R. McMaster and go on fake dates with FBI agents and State Dept staff to record them disparaging Trump

Richard Seddon, an MI6 agent, was tasked by Erik Prince


...former Navy SEAL, founder of private military company Blackwater, brother of Betsy DeVos, President Trump's secretary of education...

with running an operation


The aim was to root out 'deep state' opponents of Donald Trump from late 2017


Seddon recruited a series of women, who were flown to Wyoming for interview


The women were trained in maintaining a cover story and working on targets


Among the targets was Trump's own national security adviser, H.R. McMaster


A Texan woman, Tarah Price, was given $10,000 to approach McMaster


It was unclear if she ever met him: he was fired in March 2018


Another woman, Survivor contestant Anna Khait, targeted State Dept officials


Others were told to try and approach FBI agents, using dating apps


Khait on Thursday night insisted she had done nothing wrong in the expose
I never could understand why the Klingon's and the beltway turned on Prince. This may be at least part of the answer.
Posted by: Skidmark || 05/14/2021 00:02 || Comments || Link || E-Mail|| [380 views] Top|| File under:
Science & Technology
World's smallest single-chip system can be injected into the body
[NewAtlas] The continuing miniaturization of electronics is opening up some exciting possibilities when it comes to what we might place in our bodies to monitor and improve our health. Engineers at Columbia University have demonstrated an extreme version of this technology, developing the smallest single-chip system ever created, which could be implanted with a hypodermic needle to measure temperature inside the body, and possibly much more.

From ladybug-sized implants that track oxygen levels in deep body tissues to tiny "neural dust" sensors that monitor nerve signals in real time, scientists are making big steps when it comes to the functionality of tiny electronic devices. The implant developed by the Columbia Engineers breaks new ground as the world's smallest single-chip system, which is a completely functional electronic circuit with a total volume of less than 0.1 mm3.

That makes it as small as a dust mite, and only visible under a microscope. The tiny chip required some outside-the-box thinking to make, particularly when it comes to the way it communicates and is powered.

Where small electronics might feature radio frequency (RF) modules to transmit and receive electromagnetic radio signals, these wavelengths are too large to be used with a device this small. Ultrasound wavelengths, on the other hand, are far smaller at a given frequency, as the speed of sound is far less than the speed of light that the electromagnetic waves travel at. So, the team incorporated a piezoelectric transducer that acts as an "antenna" for wireless powering and communication via ultrasound.

This combines with an onboard low-power temperature sensor to turn the chip into a probe for real-time temperature sensing, enabling it to monitor body temperature and also fluctuations in temperature driven by the therapeutic application of ultrasound. The implant's capabilities were demonstrated in live mice where it was used for ultrasound neurostimulation, and up to seven were implanted into the mice at a time via intramuscular injection with a syringe.

The scientists imagine these types of chips being implanted into the human body, and then wirelessly communicating information on what they measure via ultrasound. In its current form this is limited to body temperature, but other possibilities include blood pressure, glucose levels and respiratory function.

"We wanted to see how far we could push the limits on how small a functioning chip we could make," says the study's leader Ken Shepard. "This is a new idea of 'chip as system' — this is a chip that alone, with nothing else, is a complete functioning electronic system. This should be revolutionary for developing wireless, miniaturized implantable medical devices that can sense different things, be used in clinical applications, and eventually approved for human use."

The research was published in the journal Science Advances.
Posted by: 746 || 05/14/2021 14:36 || Comments || Link || E-Mail|| [56 views] Top|| File under:
Plan for StarShip's first orbital flight.
5 detailed pages at forum.

[NasaSpaceFlight] NET July 2021 using Starship SN20 and Superheavy BN3 from OLP at Starbase, TX.

Starship Orbital Launch Attempt details per FCC exhibit:
- Staging 170 seconds into flight
- Booster will splashdown in the Gulf 20 miles downrange
- Starship will perform a soft landing 62 miles northwest of Kauai
Link
— Michael Baylor (@nextspaceflight) May 13, 2021

Twitter status

Finally we know something!!!

Why they aren't going to attempt a landing on the pad?

Expecially for the raptors.

Is possible that some agency denied a ground landing attempt for SH? IMO it is possible, because the flight profile will prove a complete RTLS?

Could, if they splash down softly, the SH and the SS be recovered and inspected? (obviusly salt water will prevent any reuse).
Posted by: 3dc || 05/14/2021 06:07 || Comments || Link || E-Mail|| [229 views] Top|| File under:
Batch Reverse Osmosis - a new breakthrough
[Purdue University] Warsinger's lab has used this double-acting batch development to fuel several new advances in desalination. Abhimanyu Das, a Purdue Ph.D. student in mechanical engineering, has published research describing a variant of the process called "batch counterflow reverse osmosis." By recirculating certain concentrations of water on both sides of the membrane, Das' process is shown to be the most energy-efficient desalination process for high-salinity water, while requiring fewer components. And Purdue master's student Michael Roggenburg has published research showing that a combination of batch reverse osmosis and renewable energy could conceivably deliver fresh water to the entire 1,954-mile border between the U.S. and Mexico.

"Water security is a huge issue around the world, which I've spent my whole career working on," Warsinger said. "These results with batch reverse osmosis are really exciting. If we bring the cost down just a little bit, then desalination becomes a viable option for more places. It could be transformative."
Posted by: 3dc || 05/14/2021 05:59 || Comments || Link || E-Mail|| [141 views] Top|| File under:
StarLink ground stations to be co-located in Google Cloud centers all over the planet.
[DataCenter-Frontier] In the latest chapter of the cloud connecting to space, Google and SpaceX announced a partnership to connect SpaceX's Starlink satellite broadband network to Google Cloud infrastructure, enabling the delivery of data, cloud services, and applications to enterprise customers at the network's edge.

"Applications and services running in the cloud can be transformative for organizations, whether they're operating in a highly networked or remote environment," said Urs Hölzle, Senior Vice President, Infrastructure at Google Cloud. "We are delighted to partner with SpaceX to ensure that organizations with distributed footprints have seamless, secure, and fast access to the critical applications and services they need to keep their teams up and running."

SpaceX will locate Starlink ground stations within Google data center properties, providing single-hop access between Starlink customers and Google Cloud infrastructure. While SpaceX Starlink beta customers have access to Google Cloud today through Starlink's existing set of network connections, establishing direct connections between the SpaceX low earth orbit (LEO) satellite constellation and Google Cloud reduces latency and improves performance, especially when it comes to real-time communications such as voice and video.

"Combining Starlink's high-speed, low-latency broadband with Google's infrastructure and capabilities provides global organizations with the secure and fast connection that modern organizations expect," said SpaceX President and Chief Operating Officer Gwynne Shotwell. "We are proud to work with Google to deliver this access to businesses, public sector organizations, and many other groups operating around the world."
Posted by: 3dc || 05/14/2021 00:00 || Comments || Link || E-Mail|| [124 views] Top|| File under:
The 60-Year-Old Scientific Screwup That Helped Covid Kill
Many Thanks to ltop for discovering this!

[Wired] All pandemic long, scientists brawled over how the virus spreads. Droplets! No, aerosols! At the heart of the fight was a teensy error with huge consequences.


The short of it is the 5 micron aerosol argument is total BS and is based on some medical folk not understanding airborne physics and not understanding what their physics people told them for over 60 years.
Posted by: 3dc || 05/14/2021 00:00 || Comments || Link || E-Mail|| [312 views] Top|| File under:
CDC Recommends No Masks for the fully vaccinated
[WAPO] CDC says fully vaccinated Americans no longer need masks indoors or outdoors in most cases

The relaxation of restrictions incentivizes people to get the shots and helps pave the way for a full reopening of society.
Posted by: Lord Garth || 05/14/2021 00:00 || Comments || Link || E-Mail|| [178 views] Top|| File under:
The Long-Range Hypersonic Weapon can fly over 2,775 km
[Breaking Defense] How far can the Army's hypersonic boost-glide missile — and, probably, its Naval variant — actually go? Consider this Pacific nightmare: China invades Taiwan, but all of America's allies refuse to let the US use their territory or airspace. Long-Range Hypersonic Weapons, based on US soil in Guam, could still strike Chinese troops besieging Taipei.


Marvelous, if true...


Conversely, in China's nightmare scenario, where US allies do let American missile units use their soil, LRHW batteries in Taiwan, Japan, or South Korea could strike targets more than one thousand miles inside Chinese territory. What's more, the Navy version of the LRHW, called Conventional Prompt Strike, could launch from submarines or ships at sea anywhere in the Pacific.

"The Long Range Hypersonic Weapon provides a capability at a distance greater than 2,775 km," an Army spokesman told me. That's about 1,725 miles — at a minimum. The "greater than" leaves the door wide open for a significantly longer range than that.

That Army statement came after years of silence on the subject, weeks of pestering by Breaking Defense, and at least one high-level discussion among the interservice "board of directors" coordinating hypersonics programs.
Posted by: M. Murcek || 05/14/2021 00:00 || Comments || Link || E-Mail|| [131 views] Top|| File under:
World first: Oblique wave detonation engine may unlock Mach 17 aircraft
[NewAtlas.com]


- UCF researchers say they've trapped a sustained explosive detonation, fixed in place, for the first time, channeling its enormous power into thrust in a new oblique wave detonation engine that could propel an aircraft up to 17 times the speed of sound, potentially beating the scramjet as a hypersonic propulsion method.

Deflagration — the high-temperature burning of fuel with oxygen — is a relatively slow, safe and controlled way to release chemical energy and turn it into motion, that's why this nice, peaceful form of combustion underpins so much of our transport technology. But if you want to release the maximum possible energy from a unit of fuel, you get far better bang for your buck from ... well, a bang.

Detonation is fast, chaotic and frequently destructive. It doesn't necessarily require oxygen, just a single explosive material and some kind of energetic poke big enough to break the chemical bonds holding an already-unstable molecule together. It creates exothermic shockwaves that accelerate outwards at supersonic speeds, releasing enormous amounts of energy.

People have been trying to harness the raw power of detonation — the most powerful form of combustion — for more than 60 years, but putting a bridle on a bomb has proven extremely difficult. Pulse detonation engines create a series of repeated explosions in a manner similar to a pulse jet, and these have already been tested in aircraft — notably in the Scaled Composites Long-EZ "Borealis" project built by the US Air Force Research Laboratory and Innovative Scientific Solutions Incorporated back in 2008.

Rotating detonation engines, in which the shockwaves from one detonation are tuned to trigger further detonations within a ring-shaped channel, were thought of as impossible to build right up until researchers at the University of Central Florida (UCF) went ahead and demonstrated a prototype last year in sustained operation. Due for testing in a rocket launch by around 2025, rotating detonation engines should be more efficient than pulse detonation engines simply because the combustion chamber doesn't need to be cleared out between detonations.

Now, another team from UCF, including some of the same researchers that built the rotating detonation engine last year, says it's managed a world-first demonstration of an elusive third type of detonation engine that could out-punch them all, theoretically opening up a pathway to aircraft flying at speeds up to 13,000 mph (21,000 km/h), or 17 times the speed of sound.

The standing wave, or oblique wave detonation engine (OWDE), aims to produce a continuous detonation that's stable and fixed in space, making for a ruthlessly efficient and controllable propulsion system generating significantly more power and using less fuel than current technology allows.

The UCF team claims it has successfully stabilized a detonation wave under hypersonic flow conditions, keeping it in place rather than having it move upstream (where it could cause the fuel source to explode) or downstream (where it would lose its explosive advantage and fizzle out into a deflagration).


There's not a radar or missile defense system in the world that could cope with a hypersonic missile at this point. What's more, you wouldn't even need a warhead on it to cause levels of devastation rivaling that of a nuclear bomb. "All that speed and all that inertia turns any research platform, recon unit, or passenger aircraft into a potential kinetic weapon," writes Szondy. "They don't need high explosives to destroy a target. All they have to do is hit it. In other words, any hypersonic vehicle is an intrinsic weapon given the proper modifications."
Posted by: Mullah Richard || 05/14/2021 00:00 || Comments || Link || E-Mail|| [217 views] Top|| File under:
Rare and Deadly 'Black Fungus' Increasingly Seen in COVID-19 Patients in India
[EpochTimes] A rare but potentially deadly infection dubbed "black fungus" by Indian doctors appears to be more frequent among CCP virus patients in the world's second-most populous nation, according to reports.

The infection, called mucormycosis, is caused by a group of molds called mucormycetes found particularly in soil and is associated with decaying organic matter such as rotting leaves and wood, compost piles, and animal dung, according to the Centers for Disease Control and Prevention (CDC).


Prolly time to get a new bed


There have been tens of thousands of cases of mucormycosis reported in India in the past month, compared to just a handful over the past decade, Dr. Bhakti Hansoti, associate professor in the department of emergency medicine and international health at the Johns Hopkins Bloomberg School of Public Health, told USA Today.

"We've seen this skyrocket in recent weeks," she said.

Hansoti added that symptoms of the disease tend to arise two to three weeks after a person is infected with the CCP (Chinese Communist Party) virus. India recorded 362,727 new cases and 4,120 new deaths from the CCP virus on May 12, according to Johns Hopkins University data.

Cases of the fungal infection in CCP virus-recovered patients is "nearly four to five times than those reported before the pandemic," said Atul Patel, an infectious diseases specialist based in Ahmedabad, Gujarat, and a member of the state's COVID-19 task force, Agence France-Presse reported.



Up to 75 percent of mucormycosis cases occur in CCP virus patients with diabetes, she said, adding that due to lack of routine testing, there's a high prevalence of uncontrolled diabetes in India.

According to the news agency, citing data from state-run hospitals, at least 300 cases have been reported in four cities in Gujarat—Ahmedabad among them. In India's western state of Maharashtra, where Mumbai is located, about 300 cases have been reported, Khusrav Bajan, another member of the state's COVID-19 task force, told AFP.

Depending on where the fungus grows, it has the ability to attack the skin, lungs, digestive system, brain, or areas surrounding the sinus and can eat away at facial structures including the nose, mouth, and eyes. The fungus can more likely cause an infection in those with weakened immune systems. People can come into contact with the fungus directly via a cut or trauma in the skin, or indirectly by breathing in fungal spores.

Symptoms of mucormycosis can include headache, nasal or sinus congestion, and pain due to black lesions on the nasal bridge or the mouth. Others may experience more lung-related symptoms including fever, chest pain, and shortness of breath.

As India faces a shortage of medical oxygen—a treatment that can relieve a lack of oxygen in the blood due to pneumonia following infection from the CCP virus—steroids are instead being prescribed to many patients as treatment for the virus. Steroids can reduce the hyper-inflammatory response that arises from COVID-19 and can help people with breathing difficulties. But steroids also weaken a person's immune system, thereby making them more vulnerable to being infected with the mucormycetes molds, Hansoti told USA Today.

She added that diabetes is a prime risk factor for being infected with "black fungus." Up to 75 percent of mucormycosis cases occur in CCP virus patients with diabetes, she said, adding that due to lack of routine testing, there's a high prevalence of uncontrolled diabetes in India.

India's health ministry on May 9 shared an advisory first posted by the government-funded Indian Council of Medical Research on how to treat the infection. "Mucormycosis—if uncared for—may turn fatal," part of the advisory reads. Recommendations include continuing personal hygiene practices, being cautious when handling soil and other wet materials that may contain fungus, and discontinuing steroids or other drugs that suppress the immune system as soon as possible.

The overall mortality rate of the fungal infection is about 50 percent, but early diagnosis and treatment can increase the chances of survival, according to the CDC. The condition is treated with certain prescription antifungal medications, and may need surgery to remove any infected body tissue.

Posted by: Uneager Chealing5306 || 05/14/2021 00:00 || Comments || Link || E-Mail|| [174 views] Top|| File under:
Syria-Lebanon-Iran
Ahmadinejad Is Back: Iranian Firebrand Announces Bid For Presidency
[ZERO] At a moment that Iranian domestic politics are on a knife's edge of tension, particularly following the recent hardliner vs. 'moderate' row in the wake of the 'Zarif Gate' audio leak scandal wherein the foreign minister blasted the military establishment for often sabotaging diplomacy, the Islamic Republic's former firebrand president Mahmoud Ahmadinejad is vying again for leadership of the country.

On Wednesday he formally submitted and announced his name as a candidate in the upcoming June 18 presidential elections. His Islamic conservative and 'hardline' reputation could have drastic impact on the continuing nuclear negotiations with the West should he be elected.
Posted by: Besoeker || 05/14/2021 04:41 || Comments || Link || E-Mail|| [136 views] Top|| File under: Govt of Iran
Turkey's Karpowership says it is shutting down power to Lebanon
The gods of the copybook headings return.

[Jpost] Turkey's Karpowership, which provides electricity to Lebanon from two barges, said on Friday it was shutting down supplies over payment arrears and after a legal threat to its vessels in the country, which is in the midst of a deep economic crisis.

The company, which supplies Lebanon with 370 megawatts (MW) or the equivalent of about a quarter of the country's current supply, had told the government this week that it would have to take the step if there were no moves to reach a settlement.

The company said in a statement it was shutting down the power supply on Friday, and a source familiar with the situation said the measure was taken around 8 a.m. (0500 GMT) as fuel on the vessels had run down.
Posted by: g(r)omgoru || 05/14/2021 03:36 || Comments || Link || E-Mail|| [115 views] Top|| File under:
Who's in the News
45
[untagged]
6
Hamas
2
Commies
1
Govt of Iran
1
Govt of Iran Proxies
1
Human Trafficking
1
Islamic Jihad (Palestian)
1
Islamic State
1
Narcos
1
Ottoman Proxies
1
PFLP-GC
1
Taliban
1
[untagged]
1
Antifa/BLM
1
Devout Moslems
Bookmark
E-Mail Me
The Classics
The O Club
Rantburg Store
The Bloids
The Never-ending Story
Thugburg
Gulf War I
The Way We Were
Bio
Merry-Go-Blog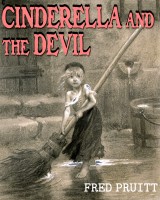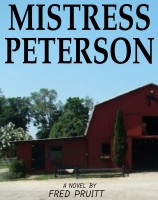 On Sale now!


A multi-volume chronology and reference guide set detailing three years of the Mexican Drug War between 2010 and 2012.

Rantburg.com and borderlandbeat.com correspondent and author Chris Covert presents his first non-fiction work detailing the drug and gang related violence in Mexico.

Chris gives us Mexican press dispatches of drug and gang war violence over three years, presented in a multi volume set intended to chronicle the death, violence and mayhem which has dominated Mexico for six years.
Click here for more information


Meet the Mods
In no particular order...


Steve White
Seafarious
Pappy
lotp
Scooter McGruder
john frum
tu3031
badanov
sherry
ryuge
GolfBravoUSMC
Bright Pebbles
trailing wife
Gloria
Fred
Besoeker
Glenmore
Frank G
3dc
Skidmark
Alaska Paul



Better than the average link...



Rantburg was assembled from recycled algorithms in the United States of America. No trees were destroyed in the production of this weblog. We did hurt some, though. Sorry.
3.215.79.116

Help keep the Burg running! Paypal: