The Unit. Heh.
Saw it.

• 13 Heads Roll - none literally - not counting Laser Guided Munition Hit and Gratuitous Mercedescide... figure a Driver, Henchman, and Evil Arms Dealer there, so mebbe 16 Deaders Total.

• All Bad Guys Die. All Good Guys Live.

• No Breasts.

• Gratuitous Interagency Turf Queenery.

• Gratuitous Hollyweird Drama Queenery.

• Gratuitous Power Abusery, Roguery and Back-Stabbery.

• Gratuitous New Guyery With The Right Stuff.

• Gratuitous Rebellious Wife Mongery.

• Gratuitous Mirror Murdery -- Deeply Humanizing -- Plus Comic Relief. Hollyweird Deft, LOL.

• Waay Low-Rent Command Center.

• Lotsa Damned Commercials.

• Really Cute Kid Mongery Almost Saves Non-Action Scenery.


Got the Fibbies right, heh. Always wanted one of those spiffy blue windblazers with the BIG yellow lettering, though. Betcha I could crash concerts 'n stuff with one. Stun baton would assist where needed.

Requesting comments on this or any other Hollyweirdery on troops, the military, WoT, Fibbery, whatevery.

Open Threadery. Bitchery welcome, heh.
Posted by: .com || 03/08/2006 01:00 || Comments || Link || E-Mail|| [391 views] Top|| File under:
Europe
The Murder of Ilan Halimi (and what it means for french jews)
I don't agree with Millière's ideas on several points, but IMHO, since I've discovered him in the french weekly "Les 4 vérités", his diagnosis of France has mostly been spot on.
By Guy Millière

How many Jews are still living in France today? Around 500,000. The number is going down year after year. Those who leave go mostly to Israel. Some of them move to Canada or to the United States. The larger part of those who stay in France are frightened and anxious. They feel they need to make escape plans for the future. "France is not safe for us anymore," one of them said on a TV show a few weeks ago.

And this was before the murder of Ilan Halimi.

This young Parisian Jew was kidnapped by a gang of thugs on January 21st and held captive for three weeks. On February 13th, early in the morning, he was found on the edge of a railway station, naked and handcuffed, his body covered with burn marks from acid and cigarettes. He had been savagely tortured and stabbed in the neck. He was not dead yet when discovered, but he died a few minutes later.

Little by little, information emerged about the crime. There were at least fifteen thugs, maybe more. They had used a girl to seduce Halimi into the trap where he was captured. They knew he was a Jew and they had chosen him for that reason. In his pocket they found the phone number of a rabbi and he was the first person they called, telling him: "We have a Jew. The family has to pay. If the family cannot pay, it will be the synagogue." In succeeding days, they called the rabbi again, howling sentences full of hatred. Later, they called the family, asking for $600,000, before lowering the price to $5,000. They spoke to the mother, to Halimi's sisters, uncle, and father. When they were not asking for money, they were reciting suras from the Quran. In some of the conversations it was possible to hear Halimi screaming in the background. The thugs sent a videotape showing the young man naked, humiliated, handcuffed, just like on a Zarqawi videos from Iraq.

They called many times, but the police, stating later that "technical problems" kept them from tracing the calls, told the family to stop answering the phone and to stop negotiations with the kidnappers. The police also claimed that there was "no anti-Semitism involved." When the judge learned almost all the details about the case, he did not speak about anti semitism either. But as the case became news all over France, the motive became really obvious to deny any longer and the judge finally declared, "anti-Semitism is involved." Some politicians started using the word too. A ceremony was organized in the main Paris synagogue and deputies and ministers came. Jacques Chirac, who only three years ago had insisted that "anti-Semitism does not exist in France" even showed up. A protest against the hideous crime was organized a few days later, but political correctness had already won out: the protest was mostly against racism in general, not the specific pathology that had claimed Halimi's life. "It's necessary to avoid tensions between communities," declared one of the organizers. There were some Muslims at the protest--fifteen, maybe twenty out of 30,000.

In the days since the dying Halimi was discovered, some journalists have been making ugly discoveries. The gang of thugs (they called themselves "the Barbarians") had sequestered the young man in an apartment that had been rented by the doorman of the building. The doorman knew what had been happening but did nothing. Many other residents in the building had heard a man screaming, but had decided to mind their own business instead of calling for help, even anonymously. "When you live here, you think about yourself and only about yourself," one of them said.

The screams must have been loud because the torture was especially atrocious: the thugs cut bits off the flesh of the young man, they cut his fingers and ears, they burned him with acid, and in the end poured flammable liquid on him and set him on fire.

The head of the gang, Fofana, was arrested in a brothel in Abijan, Ivory Coast. He had been able to leave France freely, without being stopped at the border. He spoke to a French TV channel while in Abijan. He was smiling at the camera and eating a good lunch. He said he was not anti-Semitic; he just wanted money (and, he added, "Jews have money.") He insisted that he had not killed anyone; to torture and to burn is not to kill. Had he any remorse? No. He was only disappointed: he had not been successful and he had not gotten any money. The future? "If the guillotine were still in use," he smiled, "somebody would suggest that for me."

Fofana will be judged and sentenced. He will spend 10 or 15 years in jail, maybe less. Then, he will be released. He knows France's laws. He has been sent to jail 12 times (the previous time for attacking a bank and leaving a clerk severely injured), and he has been released 12 times. Before deciding not to take case, his French lawyer had started to state to the media that Fofana is a nice guy, not "capable of violence," and not a racist: "It must have been a collective moment of crazy behavior." added the lawyer. If a judge agrees that it has just been "a collective moment of crazy behavior," Fofana and the rest of the gang will not even go to jail: they will head for an insane asylum where they will be cured after a few months. Already, a number of columnists and intellectuals, in the typical French way, are starting to say the real victims of this crime are the thugs and their families.

During the last ten weeks, the people who tortured and killed Ilan Halimi had tried unsuccessfully to kidnap four other Jews in Paris. The police had descriptions of these people. They knew where these people were operating. They did nothing.

A little more than two years ago another Jew named Sebastien Sellam, was savagely killed in the eastern part of Paris. The murderer cut off his head and took out his eye globes with a fork. He came home a few minutes later saying to his family: "Now, I can go to paradise. I killed my Jew." He was a Muslim, just like most of the gang that killed Ilan Halimi. He was sent to jail, then to an insane asylum. He has been declared cured and will be out in April.

During the last couple of years, several Jewish doctors have been blackmailed and threatened in France. Some have been killed, but the "official reason" for the murders never made a connection between the fact that the victims were Jews and the killers were Muslims. During the same years, many tombs in Jewish cemeteries have been desecrated and covered with Nazi slogans. Jewish children in a number of high schools have been harassed by Muslim children, but in the end, the troublemakers have been able to stay in the high school and the only the Jewish kids have had to leave and to go study elsewhere.

This week, a teacher in Paris was brought to justice because he had told a Jewish student that he would have to be sent to "the oven" after the class (his colleagues immediately protested that the teacher is a good man and did not deserve punishment). A nurse in Strasbourg was mugged, attacked with a knife and covered with swastikas and anti-Semitic slogans because her agressors thought—incorrectly--that she was a Jew. A dozen Jewish students were mugged by supporters of the Palestinian cause on the campus of one of the main French universities. ("They looked Jewish," explained one of the muggers). Nobody has been arrested. In Sarcelles, a small town in the north of Paris, three Jews were mugged last Saturday on their way to the synagogue. Two of them are still at the hospital.

I am sad to have to say so, but it's impossible to rely on the French government to protect the Jews of France: the government has too many interests in Muslim countries. It's impossible to rely on the police because the police in France are not independent and have to do what the government asks. For the same reason, it's impossible to rely on the judicial system. It's impossible to rely on journalists to tell the whole truth because the media are infected with chic leftism.

Radical Islam is at war with civilization. A few days ago, Caroline Glick wrote in The Jerusalem Post that now every Jew is on the frontline of this war. She was right. The question now is not only whether the Middle East will belong to Hamas, to Al Qaida, and Ahmadinejad, but whether France and Europe will belong to the people who murdered savagely Ilan Halimi.

Guy Millière is a French writer who lives in Paris.
Posted by: anonymous5089 || 03/08/2006 08:54 || Comments || Link || E-Mail|| [275 views] Top|| File under:
Iraq
Saddam's Lidice: the dictator's trial reveals a telling historical parallel.
Wall Street Journal

EFL; go read it all.



In the late spring of 1942, the world learned the name Lidice. Czech resistance had assassinated deputy SS chief Reinhard Heydrich in Prague, and Adolf Hitler ordered Heydrich's successor to "wade through blood" to find the killers. Nearly 2,000 innocent civilians were murdered by the Nazis without turning up the culprits. So the decision was made to obliterate an entire village, so that the world would know the price of Nazi blood.

On the evening of June 10, German troops sealed off the Czech mining village of Lidice, chosen because two of its native sons were serving in Britain's Royal Air Force. They gunned down Lidice's 173 men in groups of 10, shipped the women to the Ravensbruck concentration camp and deported some of the remaining children to Germany.

Next the Germans had the village razed, its graves dug up and its rubble buried. Finally, they proudly broadcast the details of what they had done. The world got the message. "If future generations ask us what we are fighting for," said U.S. Navy Secretary Frank Knox, "we shall tell them the story of Lidice."

Fast forward 40 years and to another village, this one called Dujail, in Iraq. In July 1982, Saddam Hussein was nearly killed there when gunmen opened fire on his motorcade. The dictator's reprisal came swiftly: That night, security forces arrested 350 villagers, including 15-year-old Ahmad Hassan Mohammad. . . . Of Mr. Mohammad's 10 brothers, seven were murdered by Saddam's henchmen, along with 141 others from Dujail.

As with Lidice, Dujail was razed and its orchards bulldozed. Also like Lidice, the purpose of the massacre was not to dispense justice but to make an example of the villagers. "You people of Dujail, we have disciplined Iraq through you," Mr. Mohammad recalled one of the torturers saying.

Now come to the present. Last week, Saddam acknowledged in court that he had ordered the summary trial that led to the execution of the villagers and the destruction of their farmland. "Where is the crime?" he asked, claiming that as president of Iraq all his actions were lawful. Nazi defendants at the Nuremberg trial famously adopted a similar defense. . . .

. . . We tend to forget that, for all of Iraq's current troubles, the U.S. and its allies deposed a dictator whose methods and purposes were eerily similar to those of the Nazis, even when it came to a comparatively small massacre such as the one in Dujail. That's something in which Americans can take justifiable pride, as much as the World War II generation did in defeating the Nazis. And it's something to which critics of the war, at least those who profess sincere concern with human rights, ought to give some thought. . . .



The John Murthas and John Kerrys and Cindy Sheehansand Pat Buchanans need to be repeatedly reminded of this--whatever your intentions in opposing the war, you are as a matter of objective fact approving and enabling (in the pop psychology sense of being Saddam's "enabler") the massacare of Dujail.
Posted by: Mike || 03/08/2006 06:23 || Comments || Link || E-Mail|| [274 views] Top|| File under:
Terror Networks
"even though i've been raised as a mussulman, i'm not one of them"
Worth reading. This is a great series written by a young man of Pakistani background who's also lived for several years in the Saudi kingdom, went to high school here in the States, college in Canada (because it was more affordable). He has turned away from Islam and considers himself an American. His comments on 9/11 are worth reading alone, but they have more punch if you read the whole account.

May there be many more like him - although his account makes clear the barriers to that.
Posted by: lotp || 03/08/2006 09:12 || Comments || Link || E-Mail|| [288 views] Top|| File under:
Symposium: To Rape an Unveiled Woman
Long FrontPageMag symposium about the "sexual jihad", hat tip Ed in a comment yesterday.
Chokefull of freudian stuff I find a bit heavy (though myself have many "issues", ahem!), but very interesting nonetheless, and one participant acknowledges the purely racist aspect of theses often collective rapes of infidel women by muslims.

This is not a petty matter, according to what I've read many moons ago by a correctional officer writing in a forum, about 85% of meals served in Paris area prisons, in the sectors reserved for convicted rapists, are muslim meals; even if this is not exact, an official survey about "tournantes" (horrid "youths"/msm novlang to name gangrapes) found that 75% of perps are from african/north african background (and thus muslim, in their vast majority), while a similar study in Holland found a figure of 2/3rd... and there is a rape epidemic in northern Europe too, Fjordman wrote about it, not to mention the australian cases or the UK "grooming".
Note ethnicity of the perps vary a lot from country to country (arabs, kurds, somalis, pakistanis,...), but the cultural-religious background stays the same
Most of the victims are often very young (teens or pre-teens), either western women, motive being there purely racist and sexist (western women are "sluts", western men are "unmanly" and unable to satisfy them, so the über muslim men step in), or "overly westernized" muslim women (sexual predation thus used as a normative enforcement tool).

For thoses who can read french (pity them!), I'd recommand this excellent ebook on the subject (400 ko zipped pdf).
Posted by: anonymous5089 || 03/08/2006 06:29 || Comments || Link || E-Mail|| [305 views] Top|| File under:
Who's in the News
107
[untagged]
Bookmark
E-Mail Me
The Classics
The O Club
Rantburg Store
The Bloids
The Never-ending Story
Thugburg
Gulf War I
The Way We Were
Bio
Merry-Go-Blog
Hair Through the Ages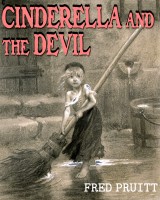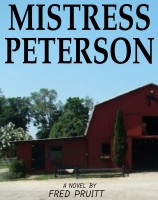 On Sale now!


A multi-volume chronology and reference guide set detailing three years of the Mexican Drug War between 2010 and 2012.

Rantburg.com and borderlandbeat.com correspondent and author Chris Covert presents his first non-fiction work detailing the drug and gang related violence in Mexico.

Chris gives us Mexican press dispatches of drug and gang war violence over three years, presented in a multi volume set intended to chronicle the death, violence and mayhem which has dominated Mexico for six years.
Click here for more information


Meet the Mods
In no particular order...


Steve White
Seafarious
Pappy
lotp
Scooter McGruder
john frum
tu3031
badanov
sherry
ryuge
GolfBravoUSMC
Bright Pebbles
trailing wife
Gloria
Fred
Besoeker
Glenmore
Frank G
3dc
Skidmark
Alaska Paul



Better than the average link...



Rantburg was assembled from recycled algorithms in the United States of America. No trees were destroyed in the production of this weblog. We did hurt some, though. Sorry.
34.204.187.106