Afghanistan
Afghanistan rejects border criticism
Afghanistan has hit back at accusations by neighbouring Pakistan blaming it for several days of fighting in a tribal area near the Afghan border. Pakistani armed forces say 140 militants have been killed during sporadic clashes in north Waziristan. Pakistan's Prime Minister Shaukat Aziz has called on the Afghan Government to do more to stop armed militants crossing the border.

Afghan Foreign Minister Dr Abdullah Abdullah says the criticism is unjustified. "They ask for intelligence. When we provide intelligence, then they claim that the information is weak," he said. "But they acknowledge the existence of the terrorist training camps on their side of the border, but they do not take any action and then this issue comes out in the media."
Posted by: Fred || 03/08/2006 00:00 || Comments || Link || E-Mail|| [336063 views] Top|| File under:
Kabul may give more info on militants
The government of Afghanistan will present Pakistan with more intelligence on militants' whereabouts and it is "hopeful that measures will be taken," said Karim Rahimi, Afghanistan President Hamid Karzai's spokesman, on Tuesday. A rift between Afghanistan and Pakistan deepened as Karzai's office said intelligence about Taliban and Al Qaeda fugitives allegedly hiding in Pakistan was "very strong and accurate."

Pakistan and Afghanistan are key allies of Washington in its war on terrorism. But relations have deteriorated sharply since Karzai, on a visit to Islamabad last month, gave a list to Musharraf of Taliban and Al Qaeda fugitives he said were hiding in Pakistan. Afghan and Pakistani officials said that the list included Taliban supreme leader Mullah Omar and top associates, and that Afghanistan also shared the locations of alleged terrorist training camps. "Afghanistan provided very strong and accurate intelligence," Rahimi told a press conference Tuesday in response to a claim by Pakistan's President General Pervez Musharraf in an interview Sunday on CNN that the information was old.

Rahimi said that even if the intelligence was outdated, "It still shows that there are problems and terrorists have freedom of movement" in Pakistan. Pakistan has accused Afghanistan of leaking the list to the media because Kabul did not trust Islamabad to act on it. "The bad-mouthing against Pakistan is a deliberate, articulated conspiracy," Musharraf was quoted as saying on Monday by the state-run news agency, Associated Press of Pakistan.
Posted by: Fred || 03/08/2006 00:00 || Comments || Link || E-Mail|| [336063 views] Top|| File under:
Africa North
StrategyPage: Sudan's Bodyguard of Lies
The Sudanese government continues to be complicit in genocidal attacks against its own citizens in Darfur. African Union peacekeepers having proven ineffective, due to poor training, poor equipment, poor leadership, and restrictive ROE (Rules of Engagement). So the Secretary General of the UN, Kofi Annan, has asked the U.S. and other NATO powers to undertake a U.N. authorized peacekeeping mission. Rightly fearing that the NATO forces will be more effective, the government of Sudan has initiated a disinformation campaign. The centerpiece of this campaign was revealed when the government ordered the U.S. Charge d'Affairs out of the country. The U.S. diplomat was accused of making hostile remarks about Mohammed and a host of the other "bigoted" statements. While totally bogus, the assertions are likely to play well among Sudan's largely Moslem population. But another, perhaps more important, audience is to be found in the populations, and leaders, of other Moslem countries. These nations have been embarrassed at what is going on in Sudan, where the bloodshed is clearly Moslems attacking Moslems. Initially, the Moslem world lined up in support of Sudan, against accusations from foreign infidels. But that is wearing thin, as is Moslem support of Sudan in the UN. So the new disinformation campaign is meant to gather votes to stop the UN from calling on NATO to stop the killing in Darfur.
Posted by: ed || 03/08/2006 20:33 || Comments || Link || E-Mail|| [336064 views] Top|| File under:
Aide: Mubarak will welcome successor
The main political adviser to Hosni Mubarak has said that the Egyptian president would welcome retirement if he could find a replacement. But the Mubarak family are not thinking of putting forward the president's 42-year-old son Gamal as a successor, adviser Osama el-Baz said on Tuesday.
Mubarak is 78 in May and has ruled Egypt since 1981. Baz said: "He will remain, so long as he's able, capable and so on. But if he finds that there is another group of people, another person, who are willing to carry the torch, I have the feeling that he would welcome it. It's not clear yet who can take over. Nobody can say, and definitely the president and his family are not thinking about succession. They don't think of Gamal taking over and he does not give himself more rights than other Egyptians."


"Nope. Nobody could possibly do it like Hosni. When he dies we're gonna hafta have him stuffed and mounted!"
Posted by: Fred || 03/08/2006 00:00 || Comments || Link || E-Mail|| [336064 views] Top|| File under:
Arabia
On Dubai
Dubai sees future as ally, entrepôt and playground
By William Wallis
Published: March 7 2006 20:06 | Last updated: March 7 2006 20:06

Inhabitants of rival Gulf states scent hubris in the way Dubai has risen from the desert and grabbed the world's attention with its futuristic tourism developments, proliferating skyscrapers and liberal use of superlatives to market each project.

Some doubtless relish the hostile scrutiny to which the emirate's ambitions are being subjected in the US and particularly on Capitol Hill. But confronted by an American populist backlash against the prospect of Dubai Ports World (DPW) running US container terminals as part of its $6.9bn (£4bn, €5.8bn) acquisition of the UK-based P&O, the more common sentiment among Arab businessmen and officials is indignation.

Suspicions of Islamophobia aside, seen from the Middle East it is as if Dubai is being treated as an upstart long after much of the world has acknowledged that the city is a phenomenon to be reckoned with.

Among officials of the United Arab Emirates who run foreign policy for the federation of which Dubai is a part, there is also a sense of betrayal. As they watch US politicians cite a past decision to recognise Afghanistan's Taliban regime as one cause for mistrust, they recall how the Clinton administration encouraged them, for its own purposes, to develop just such relations.

More than any Gulf state, the city has promoted itself as a natural home to multinationals and pragmatic ally of the west capable, in its pursuit of global status, of shrugging off vexed issues that have turned other parts of the region into cauldrons of anti-western sentiment. At a time when tackling the Middle East's volatile mix of oil, authoritarianism and religious extremism is a priority for western policymakers, the Dubai emirate has provided a compelling example of an Arab city embracing modernity.

In four decades it has gone from being a pearl fishing and trading outpost to a regional centre for commerce, transport, tourism – and increasingly finance. City officials like to compare Dubai today to New York a century ago – a melting pot of creative endeavour.

The emirate has seen its economy double in size in real terms within the last 10 years while its population, which by some estimates has reached 1.5m, is being boosted by immigration. Dubai's allure is founded on a paradoxical blend of laisser-faire and rigid authoritarianism. Thus the ruling Maktoum family has brooked no dissent when it comes to enforcing the central principle that has distinguished it from its peers: allowing people to get on with it in a region otherwise intensely regulated.

But the frantic pace of the city's development – which has accelerated exponentially since 1993, when Sheikh Mohamed bin Rashid al-Maktoum became de facto ruler – has exposed a host of other contradictions.

Dubai is one of seven emirates that, in a loose federation, make up the UAE. Brokered by the British at independence in 1971, the federation has been held together in large part by Abu Dhabi's vast oil wealth. However, unlike the poorer emirates dependant on Abu Dhabi largesse, Dubai struck out early on its own path, playing the entrepreneur to Abu Dhabi's oil baron, albeit with consent and substantial subsidies from its richer neighbour. Dubai's own oil production now hovers somewhere below 200,000 barrels a day and, according to analysts, that will peter out after 2010.

Ever since Sheikh Rashid, the former emir, initiated plans in 1979 to build the world's largest man-made harbour at Jebel Ali, the city has attracted sceptics. Yet city officials have developed a knack for generating substance from the hype.

The Jebel Ali port, from which DP World originated, is itself at the heart of the greatest irony in Americans' concern about a state-owned Dubai company running their container terminals. Security at Jebel Ali is state of the art – as you would expect for the port outside the US that is most often visited by the US Navy.

In evidence to the Senate Armed Services Committee last month, Gordon England, deputy secretary of defence, noted that "the port at Jebel Ali is managed by Dubai Ports, so we rely on them, frankly, for the security of our forces there. There were 75 coalition partner ships there [last year]."

The economic logic behind Dubai's transformation into an icon of urban capitalism lies in its abundant land, cheap energy and location in a region full of frustrated capital and labour. It needed a raison d'être as well as a revenue stream for when its own oil runs out. From south Asia it has hauled in a mass of indentured labourers to do the grunt work. Meanwhile a growing army of young professionals in search of career breaks – from South Africa to Turkey and the Levant – are joining the trail.

City officials argue that none of this would have been possible without the rapid-fire decision-making process that comes with autocratic rule.

Dubai's system of government is in many ways unique among the Gulf's dynastic autocracies. While state and ruling-family assets are at least as much entangled as elsewhere in the region, the bureaucracy is leaner and in general businessmen say government is far more efficient.

"People refer to our crown prince as the chief executive officer of Dubai. It's because genuinely he runs government as a private business," Saeed al-Muntafiq, head of the Dubai Development and Investment Authority, said in an interview before Sheikh Mohamed became emir following his brother's death last year.

Recognising that the overall business of "Dubai Inc" has become too big for any one man to manage, Sheikh Mohamed has endowed loyal lieutenants with land and, to varying degrees, capital and mandated them to realise a "vision" of which, he says, only 10 per cent has so far been achieved.

The more publicity-grabbing and iconic real estate projects, and those that have established Dubai as a brand, have mostly been devised by his three most powerful subordinates. Their role has been to push – with state backing – the boundaries of what is possible, in turn encouraging the private sector to be more ambitious and competitive.

They have already built the world's largest shopping mall, its most unlikely artificial ski resort (chilled under a glass dome in the desert) and – on artificial islands fashioned offshore into a map of the world – a playground for the super-rich. Now they plan to add the world's tallest building.

In an interview last year, Mohamed Alabbar, who heads Emaar, the city's biggest property developer, said the fate of big ventures is often determined by a mobile phone call among the big shots. "What matters is that you are equipped to participate with good decisions," he said.

The Dubai phenomenon has proved infectious, stirring more cautious regimes in the neighbourhood to be more innovative. When Dubai announces a new project or adapts an old one to new tastes, others in the Gulf tend to feign scepticism, before finding a way to adapt and follow suit. Thus Bahrain, which never had much oil of its own, has had to promote its own more established financial sector with a new and flashy property development, while gas-rich Qatar has launched a rival to the Dubai International Financial Centre (DIFC).

The DIFC and associated DIFX exchange were conceived to provide a global financial market to match those of Singapore or Hong Kong, bridging geographic and time zones between Europe and Asia.




As the projects have grown in ambition, so have the contrasts between conspicuous consumption and the grim conditions of the immigrant labourers who, for tiny wages and from miserable work camps out of sight in the baking desert, make it possible. As Dubai has developed aspirations to "world-class" status, so the cracks in the system have become more exposed.

To date, each time Sheikh Mohamed has run up against restrictive federal laws that conflict with Dubai's international aspirations, his tactic has been to hive off a new free zone. The empty desert has provided a tabula rasa on which he has drawn a slew of these, for health, media, education, technology, flower markets and many other sectors. The free zones are designed as a ready-made circuit board into which multinationals can plug in their regional operations. But they also reveal a certain schizophrenic character to Dubai.

Bankers and businessmen acknowledge that insider trading is rife on the local stock exchange, that some money laundering is an unavoidable by- product of a tax-free system and that there are still no effective commercial arbitration methods in Dubai. International banks are nevertheless encouraged to trust that the same standards that regulate the London or Hong Kong stock exchanges will be rigorously applied in the DIFX.

When western visitors commend the city for its "liberal" attitudes, they are often talking about its striking tolerance of drinking, prostitution and bare midriffs in a region otherwise more obedient to Islam's strictures. They are not referring to government attitudes to free speech.

Outside Media City, a district of air- conditioned offices with all services provided, where the regional press corps has been encouraged to make its base, journalists working for local newspapers are constrained by self- censorship and archaic federal laws. Surrounded as they are by an all- pervasive public relations machine, it is tough for journalists, and even to an extent investment banks, to provide the critical analysis that more developed international markets require.

Nor have UAE attempts at political reform matched even the timid efforts initiated in recent years by some other Gulf countries. Its response to outside pressure for change makes even Saudi Arabia's limited experiment last year with municipal elections look progressive. In the UAE, royally enfranchised appointees will elect from among themselves members of an assembly with no real powers.

"There's no one to say No. I think that is the principal Achilles heel of Dubai. These projects are so huge it could go wrong," says a well-connected state employee.


At the same time, the Dubai leadership knows that if it invited more participation from the local population in decisions, many of the projects would not be happening at all. Dubai nationals are already feeling encroached on by so many immigrants.

Bankers believe that when the oil runs out and demands for more services grow, Dubai will begin to face budget deficits. With them, and the possible need for more conventional borrowing, demands for more transparent government and even eventually reconsideration of the city's tax-free status may grow.

Such issues are beginning to come under greater international scrutiny as the city's own companies, like DP World, expand aggressively around the globe.

But the concerns of the local Emirati population have remained barely audible. Many of the well-to-do are happy to wander among the many worlds on their doorstep. But others worry that their privileged place in a Dubai society that provides jobs, homes and welfare for life will eventually dissolve in the melting pot around them.

Emiratis now make up less than 10 per cent of Dubai's population. At 110,000, there are now almost as many British. Local ambivalence is encapsulated by an Emirati university professor, who says: "There are few success stories in the Arab world and we are proud that Dubai is one of them. But many of us feel that success is coming at too high a price."

When addressing a clientele outside the region, the city's image launderers like to promote the idea that it has outgrown its turbulent neighbourhood and now lies somewhere beyond. Thus Dubai has doubled up as a Costa del Sol for the British package holidaymaker, a seven-star destination for the super-rich global jet set and a parachute for Iranians and Saudis hedging against future turmoil in their own countries.

The same facilities – the banks, trading and tax-free status – that make Dubai an obvious regional base for the global business executive also make it convenient for the Mumbai gangster, Russian oligarch, African smuggler and international terrorist.

In this context, the DP World saga has been a rude reminder for Dubai of how difficult it is to be all things to all people – and nowhere more so than in the charged atmosphere of the Middle East.

Additional reporting by Steve Negus

Openness creates a difficult risk to manage

The US national commission that investigated the September 11 2001 attacks found that in the months leading up to the onslaught, the United Arab Emirates was "both a valued counterterrorism ally of the United States and a persistent counterterrorism problem", write Edward Alden and Steve Negus.


That image, of a friend in the Arab world with an uncomfortably close association with America's enemies, has been difficult for the UAE to shake off in spite of what US officials say has been an extraordinary level of co-operation between the two governments since the attacks.


The issue has come to the fore this year over Dubai Ports World's acquisition of the UK's P&O, which operates terminals at five US ports, with some lawmakers arguing that the US should not trust a country that was exploited so easily by the al-Qaeda operatives who planned and executed the attacks. "It is still a large financial centre that is open to commerce from all parts of the world and that creates an inherent risk," acknowledges a senior US official. "It's a difficult risk to manage."


Since US officials began tracking the financing of terrorism following a deadly al-Qaeda attack on US embassies in Africa in 1998, Washington has pressed the UAE to crack down on the problem. US officials who travelled to the UAE at the time found flimsy financial regulation and no control over charities that were suspected of financing al-Qaeda, according to Daniel Benjamin and Steven Simon, senior White House officials in the Clinton administration.


In preparing for the September 11 attacks, several of the hijackers were able to move freely through the UAE, while Dubai-based banks were used to funnel money to them once in the US.


But the UAE was far from alone in its failure to recognise the al-Qaeda threat and has made strides since. "The worst that could be said [of the period before 9/11] is that the government did not realise the danger and didn't have the systems to control it," says a long-time foreign resident of Dubai. "Since then, they have put in place means to track investment flows."


Since the attacks, say current and former US officials, few countries have worked as determinedly to shut off financing for al-Qaeda. "When you look at the UAE compared to the Saudis, the Saudis would always talk about doing things but didn't follow through. The UAE was the direct opposite," says Dennis Lormel, former head of the terror financing unit at the Federal Bureau of Investigation and now senior vice-president at Corporate Risk International, a security consultancy.


According to the 9/11 commission, the UAE central bank did everything that US investigative teams requested following the attacks, opening millions of pages of bank records and allowing tens of thousands of pages to be copied and sent to the US for examination. "The emirates made a decision, I think in large part due to their own commercial interests as well as their geopolitical interests, that they needed to be as open and transparent with us as they could be," says the senior US official.


The authorities also acted to keep tighter control over money flows through Dubai. The government tracks withdrawals of cash above a low threshold and requires banks to investigate their customers before opening accounts and report suspicious transactions – in line with standards set by the United Nations and the Organisation for Economic Co-operation and Development.


Dubai has also acted to regulate the informal hawala sector, which is used by many foreign workers to transfer money inexpensively to their families but has also been exploited by terrorists to move funds without leaving a paper trail. While individual transactions may still be untraceable, Dubai has required all hawala operators to take out licences. The UAE has also taken a larger role, drawing up the first set of principles for regulating hawalas.


Experts say Dubai faces a delicate task in curbing abuses while maintaining the light regulatory hand that has allowed it to prosper. "If you regulate it too hard, the whole thing might dry up and blow away," says Patrick Jost, a terror finance expert with Risc Global, the UK consultancy

Posted by: lotp || 03/08/2006 08:50 || Comments || Link || E-Mail|| [336065 views] Top|| File under:
Zindani tests the limits of Saleh's power
The war on terrorism is fought in Yemen in the press and courtrooms as well as in the mountains and deserts. Yemen's president, Ali Abdullah Saleh, is a veteran political survivor, but a tug-of-war with the U.S. over a leading opposition figure accused of supporting terrorism is threatening the president's delicate web of political alliances.

Abdul-Majid al-Zindani, a veteran of the anti-Soviet jihad in Afghanistan, was named by the U.S. Treasury Department as a "specially designated global terrorist" in February 2004. The sheikh is accused of obtaining arms and funds for al-Qaeda and acting as a spiritual advisor to Osama bin Laden. He has since been added to the UN Security Council's list of terrorism suspects.

The 56 year-old Islamist is a powerful man in Yemen and enjoys a wide power base. He is the head of the Shura Council of the Islah Party and president of al-Iman University in Sanaa, maintaining a strong presence in both the political and intellectual life of the country. A resolution of the UN Security Council has called for the seizure of the sheikh's assets and a ban on travel to foreign countries. Neither measure has yet been implemented in Yemen; in fact, al-Zindani accompanied Saleh to Mecca for a summit meeting of the Organization of the Islamic Conference last year, a mission noted in a recent letter from President Bush to President Saleh (published by a defense department website, 26September.com, March 4).

The letter expressed President Bush's "disappointment" in Saleh's handling of the al-Zindani case and expressed doubt in Yemen's "commitment to the war on terrorism." According to 26September, the message was followed by a telephone call to President Saleh from a U.S. anti-terrorism official who demanded al-Zindani's arrest. Yemen is asking for more definitive proof of the sheikh's guilt.

Al-Zindani has lately targeted three of Yemen's journalists for offending the Prophet Muhammad by publishing the Danish cartoons. The sheikh is raising money to try the journalists, but has run into an unexpected wall of solidarity from Yemen's journalist community. An embarrassing development was the revelation that copies of the cartoons had been made and distributed at the sheikh's own al-Iman University (NewsYemen, March 3).

There may be deeper reasons for al-Zindani's antagonism toward local media. The sheikh blames his problems with the U.S. on malicious portrayals in the Yemen press, invented for "political reasons." He describes U.S. allegations of ties to terrorism as similar to the charges of Iraqi possession of weapons of mass destruction in that they lack proof or evidence (NewsYemen, March 3).

Al-Zindani is eager to avoid extradition to the U.S. and, to the surprise of many, has even publicly praised the efforts of his political rival, President Saleh, to remove his name from the U.S. list of terrorism supporters. The sheikh may already be a target of an unknown party, as an investigation has been opened into two recent incidents of alleged interference with al-Zindani's car. In the first, a tire exploded while he was driving, and in the second a tire flew off his vehicle (Yemen Times, March 4).

One member of the Islah Party's Shura Council, Muhammad 'Ali Hasan al-Muayad, is already in U.S. detention after his extradition from Germany in November 2003. Demands for the arrest or extradition of al-Zindani could threaten the fragile balance that keeps President Saleh in power. While Saleh's methods frequently puzzle and exasperate the State Department, he is still regarded as an important ally of the U.S. in the war on terrorism. President Saleh has expressed his reluctance to extradite any citizen of Yemen: "We are not the police of any other country. We are independent and have sovereignty" (Yemen Observer, March 1). It remains now to be seen if the U.S. will press the issue.
Posted by: Dan Darling || 03/08/2006 01:07 || Comments || Link || E-Mail|| [336066 views] Top|| File under:
Islamic Conference to Address Cartoon Controversy
Sheikh Yusuf al-Qaradawi, chairman of the Qatar University Sunni Research Center and head of the International Union of Muslim Scholars, has announced that a comprehensive Islamic conference will convene in Bahrain on Tuesday 14 March 2006 to discuss the consequences of the Danish cartoons depicting the Prophet, (PTUI PBUH) and the effective methods to prevent a repetition of the slander of prophets, Divine religions, so that the world would live in love and peace.

In a telephone interview with him by Asharq al-Awsat, Sheikh Al-Qaradawi said: "Many of the Islamic organizations and societies will participate in this conference, including the International Union of Muslim Scholars, the International Campaign to Support Islam, the Permanent Committee to Defend the Seal of the Prophets, and the Pakistani Jamaat-e-Islami, in addition to Muslim intellectuals and scholars from allover the world. This conference aims at showing the Islamic anger, but in a rational and balanced form to deter from attacking the sacred religious issues and the idolatry beliefs, and to prevent slander of God's messengers and prophets."


"We have not started this battle; it is a battle that surprised us, as there was no tension between the Muslims and Denmark. In my opinion, this battle has no justifications. The Danish newspaper, which printed the cartoons insulting the Prophet, God's prayer and peace be upon him, asked some cartoonists to draw imaginary pictures of Islam's Prophet Muhammad, May his drip clear up God's best prayer and peace be upon him; I learned that some of these cartoonists delayed responding to the request of the newspaper, but at the insistence of newspaper's officials some of the cartoonists responded, and these cartoons were published. The cartoons angered the Islamic nation and made it rise to express its anger and denunciation of the insult to the nation's honorable Prophet. In the Beginning the Muslims asked the newspaper and the Danish Government to apologize for this severe insult and unjustified provocation to the feelings of 1.3 billion Muslims. However, the Danish Government and the newspaper concerned refused to apologize, and thus the anger of the Muslims in the four corners of the world was inflamed.


Moreover, a delegation of the Islamic countries' ambassadors to Copenhagen asked to meet the Danish prime minister to convey their protest over the publication of these cartoons that insulted the Muslims, but the prime minister refused to meet the delegation. All this happened on the pretext of the freedom of expression; Denmark stirred up this problem and initiated this precedent of insulting the Muslims on the pretext of the freedom of expression. We did not do anything other than expressing our anger, because the Islamic nation was hit in its most sacred issue. We asked the Islamic nation to show a rational and balanced anger, without burning embassies, consulates, and churches, and without destroying private properties, such as cars and shops." Sheikh Al-Qaradawi added.
Posted by: Fred || 03/08/2006 00:00 || Comments || Link || E-Mail|| [336064 views] Top|| File under:
Bangladesh
Nizami now backtracks
Jamaat Ameer and Industries Minister Motiur Rahman Nizami yesterday denied that he had ever said Bangla Bhai was a creation of the media. In an interview with ATN television Nizami claimed that he had never said anything like that.
He added, "Rather, I lamented that a terrorist gets 8-column headlines in the press while we don't get coverage even in the inner pages despite being in politics for last 40-45 years."


"Nobody ever pays attention to me! Why pay attention now?"

"If the terrorists are given with banner headlines then hundreds of Bangla Bhais would be created," Nizami recalled his earlier comments. The Jamaat ameer's statement in the wake of Bangla Bhai's capture contrasts sharply with the one on July 22, 2004, where he said, "Bangla Bhai was created by some newspapers."
Posted by: Fred || 03/08/2006 00:00 || Comments || Link || E-Mail|| [336063 views] Top|| File under:
Bar for arrest of patrons in ruling coalition
The Supreme Court Bar Association (SCBA) yesterday demanded arrest of those ruling-coalition men who are believed to be responsible for the rise of the dreaded militants in the country. Reacting to the government action after capturing the most wanted outlawed JMB kingpins, Shaekh Abdur Rahman and Siddiqul Islam alias Bangla Bhai, SCBA President Mahbubey Alam made the demand at a press briefing. "The godfathers of the militants hiding in the alliance government should be brought to book before trial of the militants for the sake of a fair handling of the matter," he said. "Otherwise, the ongoing drive against militancy will be a futile exercise," the Bar leader told journalists.
Posted by: Fred || 03/08/2006 00:00 || Comments || Link || E-Mail|| [336065 views] Top|| File under:
Dr Kamal asks govt to sack JMB-linked ministers
Dr Kamal Hossain has demanded the dismissal of ministers, including the Post and Telecommunications Minister Aminul Haque, who are accused of providing shelter to JMB militants and instigating militancy. "Suspend and hand over the identified ministers to the police immediately," the Gono Forum and Jatiya Oikya Mancha president asked the prime minister in a written statement at a press conference on "Terrorism, National Security: What needs to be done" at the Jatiya Press Club yesterday.

Citing statistics and information on militant activities of Bangla Bhai, he said the tyrant leader and his men killed 16 people and disabled hundred others during April 2004 to January 2005. He demanded immediate formation of an independent national inquiry commission comprising three retired chief justices and experts for a neutral investigation on militancy and all militant bomb attacks in the country. "Unless the prime minister takes action against the ministers and orders the immediate investigation into the charges which are reportedly confirmed by Abdur Rahman, national security will continue to be in grave danger," he said.
Posted by: Fred || 03/08/2006 00:00 || Comments || Link || E-Mail|| [336063 views] Top|| File under:
Britain cracks down on immigration
Britain has unveiled a tougher immigration system that has been modelled on the points-based Australian scheme. The UK's new system will make it easier for highly skilled, younger workers to enter Britain.

Latest statistics show more than 200,000 people migrated to the UK in 2004, a 50 per cent increase on the previous year. The new system will make it more difficult for low-skilled workers who are not part of the European Union to enter Britain. The scheme also cuts the qualifying time for permanent residency for those in sought after professions.

The thousands of young Australians who travel to the UK for working holidays will not be affected by the changes.
Posted by: Fred || 03/08/2006 00:00 || Comments || Link || E-Mail|| [336066 views] Top|| File under:
Caribbean-Latin America
Triple Border is still a terror haven
Each year thousands of tourists are drawn to the beauty of Iguacu Falls in an undeveloped area of South America where Paraguay, Brazil and Argentina meet: the Tri-border region.

But CBS News correspondent Trish Regan reports that a large, influential Arab population flourishes in the area. Many of them are reaping huge profits in a variety of illegal activities. Members of the American military have charged that the region harbors radical Islamic terrorists, and that the area is a growing threat to U.S. security interests.

Millions of dollars flow through these streets every year — and basically nothing is done to stop illegal trade. Paraguay's money-laundering laws are seldom enforced, and there's little interest in knowing where the money ends up.

"There is so much illegal activity from the counterfeiting of all kinds of goods to drugs to weapons to terrorist fund-raising to money laundering," says Walt Purdy of Washington's Terrorism Research Center, who has been tracking activity in the area for years.

So who's down there?

"Everybody from Hezbollah to people who are connected to al Qaeda," he says. "They've used it to raise money; they've used it for a safe haven."

According to U.S. and Israeli intelligence, Ciudad del Este served as the launch pad for the Hezbollah car-bombing attacks on the Israeli embassy in Argentina in 1992 and the Jewish Community Center in Buenos Aires in 1994. They say that over the last decade, the area increasingly has grown into a terrorist hiding place.

"The idea here is accessibility with no records. Anonymity at all costs," says Tom Cash, who oversaw Latin America for the Drug Enforcement Administration in the 1990s. Cash, now with Kroll Inc., adds that the area is a terrorist's paradise.

"It's not 'Catch Me If You Can'-type territory," he says, "because no one's even looking."

For example: Local authorities did arrest one Tri-border resident, Assad Amad Barakat, a suspected Lebanese terrorist financier. But they didn't nab him on charges that he contributed to terror organizations — because in Paraguay, that's legal. Instead, he faced much lesser charges of tax evasion.

An examination of Barakat's bank records have led authorities to believe he wired as much as $50 million to terror groups. He even got a thank-you note: CBS News secured a copy of a handwritten letter from the head of Hezbollah, Hassan Nasrullah, that personally thanked Barakat for his contributions.

Purdy feels it's time that something is done to cut off the money supply — or else.

"If we don't take enough aggressive measures to cut off that funding," he says, "maybe the funding and the manufacturing of counterfeit goods in South America will one day finance an attack on us."

Counter-terrorism sources say Hamas, which is set to take over the Palestinian government, is sending delegations to the Tri-border area in an effort to raise money. The concern is that groups like this will work with other terror groups in the region. They've got the money ... and it's an area in which they can move freely.
Posted by: Dan Darling || 03/08/2006 01:22 || Comments || Link || E-Mail|| [336065 views] Top|| File under:
China-Japan-Koreas
North Korean missile threat growing
North Korea is set to deploy ballistic missiles that could reach Alaska and remains a global security threat despite its failing economy, the head of the U.S. military in South Korea told a Senate hearing on Tuesday.

"Reports indicate North Korea is also preparing to field a new intermediate range ballistic missile which could easily reach United States facilities in Okinawa, Guam, and possibly Alaska," Gen. B.B. Bell, commander of the U.S. Forces Korea, told the
Senate Armed Services Committee.

In a prepared statement, the leader of more than 30,000 U.S. troops in South Korea included the missiles among North Korean threats such as a huge conventional army, 100,000 special forces and 250 long-range artillery systems that have Seoul, the South's capital, within range.

Despite economic troubles that crimped its budget, "North Korea, through its 'Military First' policy, has continued significant investment in asymmetric capabilities that include nuclear weapons programs, special operations forces, missiles, and weapons of mass destruction," Bell said.

The unconventional weapons include chemical weapons and a biological weapons research program, the general told the committee.

North Korea is working on a three-stage version of its long-range Taepo Dong missile, which could be operational in the next decade and would enable the country "to directly target the continental United States," Bell said.

North Korean leader Kim Jong-il's government remains committed to reunifying the Korean Peninsula under Kim's control, Bell said, but added, "the ultimate goal of the North Korean dictator is self-preservation."

Bell, who took over the South Korea command last month, told the hearing that U.S. ally Seoul was "eager to achieve a more constructive relationship with North Korea" through economic cooperation and other exchanges.

But he added, "We continue to encounter calculated North Korean efforts to divide an alliance that has been the foundation for peace and prosperity in the Northeast Asia region for over half a century."
Posted by: Dan Darling || 03/08/2006 02:47 || Comments || Link || E-Mail|| [336064 views] Top|| File under:
Sanctions stop N Korea returning to six-way nuclear talks
Pyongyang will not return to the six-party talks over its nuclear ambitions because of the financial sanctions imposed by the United States, Ri Gun, the director general of the American Affairs Bureau of the North Korean Foreign Ministry said. He is in New York to discuss the sanctions with the United States, but no specific agreement appears to have been reached between the two sides.
Posted by: Fred || 03/08/2006 00:00 || Comments || Link || E-Mail|| [336063 views] Top|| File under:
Down Under
Howard govt. calls for imams to preach in english
THE Howard Government has called for Muslim clerics to preach in English in mosques.

Attorney General Philip Ruddock, in London for anti-terrorism talks, was told by Islamic leaders moderate Muslims had complained about fiery UK clerics using Arabic to incite followers against the West.
He said a key aspect in preventing radicalisation and home-grown terrorism was education and improving understanding between imams and the communities they worked in.

"To surmise that you would only speak in Arabic or Urdu leaves others who are entitled to worship at the mosque disenfranchised," Mr Ruddock said.

The Islamic Reference Group in the UK is promoting English as the language of the mosque.

"As a sign of respect to the broad faith, which I think was a very interesting proposition, I would support the advocacy of that approach by Islamic leaders (in Australia)," Mr Ruddock said.

Melbourne's leading imam, Sheik Fehmi Naji El-Imam, said he supported Mr Ruddock's call for English to be the language of choice in Australian mosques.
"I agree with Mr Ruddock 100 per cent. I have no problem," Sheik Fehmi said.

"I always do my sermons in English. I do say some Arabic but English has to follow."

Sheik Fehmi called on other mosques to either have translators present or deliver prayers and lectures in English.

Sheik Fehmi said English was more important than Arabic for a range of reasons, from interacting with the wider community to employment opportunities.

Islamic Friendship Association spokesman Keysar Trad said it was rare for mosques to use Arabic alone and there were no security concerns or hidden messages in sermons.

Mr Trad claimed the government's latest call for Muslims to conform to an Australian way of life was a ploy to distract from the AWB controversy.

"I'm afraid Philip Ruddock has engaged in more dog whistling," Mr Trad said.

Australian Arabic Council chairman Roland Jabbour also criticised Mr Ruddock, saying diversity in language reflected a multicultural community.

"I wasn't aware there are languages we are not permitted to use," Mr Jabbour said.

"The language of the Koran is Arabic ... things are getting out of context, (the Government) is overreacting."
Posted by: Oztralian || 03/08/2006 18:29 || Comments || Link || E-Mail|| [336066 views] Top|| File under:
Europe
Muslim Vote Tips the Balance in Netherlands
Yesterday's municipal elections in the Netherlands were won by the Left. The Labour Party (PvdA) gained more than 500 town hall seats, an increase of 50 per cent compared with 2002, while the far-left Socialist Party (SP) doubled its number of seats. The Christian-Democrat CDA of Prime Minister Jan Peter Balkenende and his government coalition partner, the free-market Liberal VVD, suffered heavy losses. Yesterday's result does not bode well for the Right in next year's general elections. If the result in 2007 is the same as yesterday's the PvdA will gain 49 of the 150 parliamentary seats, while the CDA – currently the largest party – will lose 13 of its 44 seats. A government of Labour, the SP and the extreme-left Groen Links (Green Left) Party could replace the current center-right government, leaving the Netherlands with a radical-left coalition similar to that of Norway today.

Today the center-left newspaper De Volkskrant writes that the immigrant vote has tipped the balance in favour of the Left. This should not come as a surprise. All across Europe, immigrants tend to vote for the Left. The Left is perceived to be the welfare state's Santa Claus. Most of the immigrants who came to Europe during the past decades were attracted by the generous welfare benefits which Western Europe lavishly bestows on the "underprivileged." Today, owing to their demographic growth, the immigrant vote is increasing as more and more young immigrants reach voting age. In many countries the Left has begun to cater for the immigrants, aware that the immigrants guarantee their power.

According to the Institute for Migration and Ethnic Studies of the University of Amsterdam 80% of the non-indigenous electorate voted for Labour. This explains why cities such as Amsterdam, Rotterdam, Breda and Arnhem succumbed to the Left. 84% of the Turks voted for the PvdA; 81% of the Antillians/Surinamese did likewise. Of the Moroccans 78% voted Labour and 12% voted Green Left.

The center-right VVD, the party of famous Dutch policians such as Ayaan Hirsi Ali and Frits Bolkestein, received only 1% of the immigrant vote. The CDA got 3%, the SP 5% and Green Left 7%.

According to De Telegraaf, the largest paper in the country, immigrant voters have become a power block.

The effects of the immigrant vote will soon be visible. The Amsterdam borough of De Baarsjes has already decided to remove a white cross which serves as a memorial to the Second World War. The cross is situated not far from the place where a mosque is being built. According to the authorities "Muslims and Jews" take offense at the cross as a war memorial. "We told them that it is a Dutch tradition to refer to the dead with a cross. However, the cross is seen as a reference to Christianity. I can understand this," the local (Christian-Democrat) councillor, Jan Voetberg, said.
Posted by: tipper || 03/08/2006 11:59 || Comments || Link || E-Mail|| [336064 views] Top|| File under:
Italy: Members Of State Muslim Body Refuse To Condemn Terrorism
"Representative" euro muslim orgs are part and parcel of the effort to subvert european societies. They're part of the problem, and yet the pols continue to blindly think they can "deal" with their growing muslim minorities by outsourcing them to theses "holy men" and bowing to PC.
On the other hand, in the USA you've got Cair, so you're being owned too, that's some kind of consolation, in a perverse way.
Posted by: anonymous5089 || 03/08/2006 07:01 || Comments || Link || E-Mail|| [336064 views] Top|| File under:
Fifth Column
CARTOON CRISIS: SPAIN AND PAKISTAN TO PROMOTE INTER-FAITH HARMONY
Via Western Resistance
Spain has said it would work with Pakistan in drafting a resolution at the United Nations against the defamation of religions and religious symbols and supported Islamabad's offer to host a meeting of the Alliance of Civilizations Initiative, of which Spain is a co-sponsor with Turkey. The assurance was given by the visiting Spanish foreign minister Miguel Angel Moratinos during his meeting here with Pakistani foreign minister Khurshid Kasuri.

Addressing a joint press conference after the talks, Kasuri said the two sides had agreed that there was a need to work together for promoting inter-faith harmony. He said his Spanish counterpart had responded positively to his request for supporting Pakistan's idea of a resolution against defamation of religions at the UN. "He has agreed that Spain would work with Pakistan on the text of the resolution," said Kasuri.


In other words, Pakistan and Spain will cosponsor an antiblasphemy resolution at the UN. Somehow I don't think the mullahs will be hanged when the Jews are called the Sons of Monkeys and Pigs or call for Death to America. In all, by the next generation, La Vida Loca will be replaced by La Vida Shariat in Andalusia. Party hard while you can Jose. You get what you tolerate.




Rest at link.
Posted by: ed || 03/08/2006 15:07 || Comments || Link || E-Mail|| [336067 views] Top|| File under:
Home Front: Politix
No probe on NSA spying program
Senate Republicans on Tuesday rejected demands by Democrats to investigate the controversial National Security Agency domestic spying programme but agreed to legislative proposals to provide more Congressional oversight.

Democrats immediately accused Republicans of capitulating to pressure from the White House, which has lobbied hard against an investigation.

"This committee is basically under control of the White House,'' said Jay Rockefeller, the top Democrat on the Senate intelligence committee, after the Republican-led committee decided against an investigation. "It's an unprecedented bout of political pressure from the White House.''

Democrats on the committee had argued for the need to open an investigation into the secret programme, under which the NSA was granted authority to eavesdrop on the international communications of Americans suspected of having links with al-Qaeda and affiliated terror groups.

Pat Roberts, the Republican chairman of the committee, defended the decision, saying an investigation could compromise US national security.

"We should fight the enemy, not fight each other,'' said Mr Roberts.

President George W. Bush has strongly defended the programme since the New York Times in December reported that in 2001 he authorised the NSA to start conducting warrantless eavesdropping of Americans.

The White House argues that Mr Bush has the authority to approve the programme.

But critics have accused him of breaking the law by bypassing the 1978 Foreign Intelligence Surveillance Act (Fisa), which allows eavesdropping after permission has been granted by the secret Fisa court.

Before the intelligence committee voted on Tuesday, Sam Brownback, a Kansas Republican senator, said it was important to have "another set of eyes outside the administration" to maintain public support for the programme.

While rejecting calls for an investigation, Senate Republicans did agree to introduce legislation to provide oversight of the programme.

Mike DeWine, an Ohio Republican senator, said he would introduce a bill that would require the wiretapping programme to be reviewed every 45 days. Under the proposed legislation, after that period, the administration would either have to seek a warrant from the Fisa court for individual cases, cease the eavesdropping, or explain to Congress why they did not want to ask Fisa for a warrant.

Mr De Wine also said the proposal would give the intelligence committee greater oversight over the programme, and would work by examining wiretappings on a "case by case" basis.

"Today does represent a very significant day from the standpoint that we are reasserting congressional responsibility and oversight with respect to this programme of unwarranted surveillances," said Olympia Snow, a Republican senator from Maine.

"It is no surprise that the Republican-controlled Senate intelligence committee has once again caved in to the wishes of the White House and refused even to open an investigation," said Harry Reid, the Senate minority leader. "We cannot effectively legislate on the NSA spying issue if we do not know the facts, and we will not know them if the Republican-controlled intelligence committee persists in refusing to do its job."
Posted by: Dan Darling || 03/08/2006 01:24 || Comments || Link || E-Mail|| [336063 views] Top|| File under:
Home Front: WoT
Iranian Revolutionary Guard Infiltrating Iraq Rumsfeld
I get a kick out hearing/reading Rumsfeld speak. His style of nuanced bluntness should be taught at all levels of government and society.


US Defense Secretary Donald Rumsfeld accused Iran Tuesday of sending Iranian Revolutionary Guard forces into Iraq, and warned Tehran it was "an error in judgement. They are currently putting people into Iraq to do things that are harmful to the future of Iraq, and we know it, and it is something that they will look back on as having been an error in judgement."

Pressed to elaborate, Rumsfeld said the Iranians were putting "Quds force-type people," or Iranian Revolutionary Guard forces, into Iraq. "I don't think we could consider them religious pilgrims," Rumsfeld said. Rumsfeld charges come amid heightened sectarian tension inside Iraq that have raised fears of civil war. At the same time, Washington is engaged in a sharpening diplomatic confrontation with Iran over suspicions it is developing nuclear weapons.

Many Iraqi Shiite leaders, who are now locked in struggle with Sunnis and Kurds over the formation of a new government, have ties with Iran's ruling Shiite clergy that were forged in exile.

But Rumsfeld said he believed the Shia see themselves as Iraqis first. "I think they are not going to be enamored of having help from across their border," he said. "So it is clearly a problem. Is it a threat to their security? Is it possible some more Iraqis will be killed? Sure," he said.

General Peter Pace, the chairman of the Joint Chiefs of Staff, said some improvised explosive devices and other weapons have been traced back to Iran. "The most recent reports have to do with individuals crossing the border into Iraq," he told reporters. Pace said he did not know whether the infiltrators had the backing of the Iranian government, nor could he say whether the flow of infiltrations is on the rise.

But Rumsfeld said that "of course" the Iranian government was behind them. "The Iranian Revolutionary Guard doesn't go milling around willy-nilly, one would think," he said.

Rumsfeld spoke at a Pentagon press conference in which he played down the risk of a full-blown civil war but accused the media of exaggerating the violence that followed the bombing of a revered Shiite mosque February 22. "The steady stream of errors all seem to be of a nature to inflame the situation and to give heart to the terrorists and to discourage those who hope for success in Iraq," he said.

When pressed on whether he believed the media had fallen for a disinformation campaign, Rumsfeld said, "Oh, I can't go into people's minds. All I'm doing is reporting on what we've seen." However, the United States will wait and see before deciding on any further reductions in US forces in Iraq, which now number 132,000, he said. "We'll let this settle down and we see where we are," Rumsfeld said.

General George Casey, the US commander in Iraq, was expected to make recommendations on force levels this month. He was scheduled to meet with President George W. Bush later this week. "I think that these things go in bursts, and the burst has passed. And it's been handled pretty well," Rumsfeld said. "And there will be another burst at some point down the road, simply because that's the nature of that part of the world and the situation."
Posted by: ed || 03/08/2006 16:23 || Comments || Link || E-Mail|| [336065 views] Top|| File under:
Patriot Act renewed
The House renewed the USA Patriot Act in a cliffhanger vote Tuesday night, extending a centerpiece of the war on terrorism at President Bush's urging after months of political combat over the balance between privacy rights and the pursuit of potential terrorists.

Bush, forced by filibuster to accept new curbs on law enforcement investigations, is expected to sign the legislation before 16 provisions of the 2001 law expire on Friday.

The vote was 280-138, just two more than needed under special rules that required a two-thirds majority. The close vote caught senior Republican aides in both chambers by surprise.

Nonetheless, the vote marked a political victory for Bush and will allow congressional Republicans facing midterm elections this year to continue touting a tough-on-terror stance. Bush's approval ratings have suffered in recent months after revelations that he had authorized secret, warrantless wiretapping of Americans.

That issue helped fuel a two-month Senate filibuster that forced the White House to accept some new restrictions on information gathered in terrorism probes.

Republicans on Tuesday declared the legislative war won, saying the renewal of the act's 16 provisions along with new curbs on government investigatory power will help law enforcement prevent terrorists from striking.

"Intense congressional and public scrutiny has not produced a single substantiated claim that the Patriot Act has been misused to violate Americans' civil liberties," said
House Judiciary Committee Chairman James Sensenbrenner, R-Wis. "Opponents of the legislation have relied upon exaggeration and hyperbole to distort a demonstrated record of accomplishment and success."

"The president looks forward to signing the bill into law," said White House spokeswoman Dana Perino.

But the debate over the balance between a strong war against terrorists and civil liberties protections is far from over.

The Senate Judiciary Committee is holding hearings on the domestic wiretapping program. Additionally, Chairman Arlen Specter, R-Pa., the chief author of the Patriot Act renewal, has introduced a new measure "to provide extra protections that better comport with my sensitivity of civil rights."

Despite its passage the Patriot Act still has staunch congressional opponents who protested it by voting 'no' even on the part of the bill that would add new civil rights protections. During the Senate's final debate last week, Sen. Russell Feingold, D-Wis., said he was voting 'no' because the new protections for Americans were so modest they were almost meaningless.

Such objections echoed during the House debate Tuesday, where the measure was supported by 214 Republicans and 66 Democrats and opposed by 13 Republicans, 124 Democrats and one Independent.

"I rise in strong opposition to this legislation because it offers only a superficial reform that will have little if any impact on safeguarding our civil liberties," said Rep.
Dennis Kucinich, D-Ohio.

For now, Bush will be signing a package on which members of both chambers of Congress and the president can agree.

The package renews 16 expiring provisions of the original Patriot Act, including one that allows federal officials to obtain "tangible items" like business records, including those from libraries and bookstores, for foreign intelligence and international terrorism investigations.

Other provisions would clarify that foreign intelligence or counterintelligence officers should share information obtained as part of a criminal investigation with counterparts in domestic law enforcement agencies.

Forced by Feingold's filibuster, Congress and the White House have agreed to new curbs on the Patriot Act's powers.

These restrictions would:

• Give recipients of court-approved subpoenas for information in terrorist investigations the right to challenge a requirement that they refrain from telling anyone.

• Eliminate a requirement that an individual provide the
FBI with the name of a lawyer consulted about a National Security Letter, which is a demand for records issued by investigators.

• Clarify that most libraries are not subject to demands in those letters for information about suspected terrorists.

The legislation also takes aim at the distribution and use of methamphetamine by limiting the supply of a key ingredient found in everyday cold and allergy medicines.

Yet another provision is designed to strengthen port security by imposing strict punishments on crew members who impede or mislead law enforcement officers trying to board their ships.
Posted by: Dan Darling || 03/08/2006 01:28 || Comments || Link || E-Mail|| [336075 views] Top|| File under:
Lawmakers go after UAE on ties to Saddam, al-Qaeda
Lawmakers from both parties say the United Arab Emirates has helped shuttle weapons components around the Middle East, has ties to al Qaeda and shouldn't be trusted to operate terminals in U.S. ports.

The legislators, disputing the Bush administration's contention that the United Arab Emirates has been a loyal ally in the war on terror, are citing findings by the Wisconsin Project on Nuclear Arms Control and the September 11 commission report among their evidence.

According to the Wisconsin Project, an anti-proliferation group, United Arab Emirates officials in 2003 allowed 66 switches used in nuclear weapons to be sent to a Pakistani man. In the mid-1990s, they also allowed representatives of Dr. Abdul Qadeer Khan, the father of Pakistan's nuclear program, to ship technology through Dubai to Iran.

It also says the Iraq Survey Group, which oversaw United Nations sanctions against Iraq, in 2004 listed 20 UAE firms suspected of having acted as intermediaries or front companies for Saddam Hussein's Iraq, and said the United Arab Emirates was a transit area for prohibited goods, such as rocket fuel ingredients, with companies using deceptive trade practices.

"I don't think those are the folks you want running your ports," House Armed Services Committee Chairman Duncan Hunter, California Republican, said yesterday.

Mr. Hunter said he gave the Wisconsin Project information to top administration officials last week, who were unaware of the details and have begun reviewing them. He said he discussed the issue with President Bush yesterday, and gave White House aides more documentation.

Mr. Hunter also introduced legislation yesterday that would block the $6.8 billion DP World bid to purchase terminal operations in six major U.S. ports and kick out all foreign companies that own port terminals or other U.S. infrastructure.

The initial Bush administration approval of the Dubai-owned company's bid for the operations now privately owned by London-based Peninsular & Oriental Steam Navigation Co. prompted national security concerns on Capitol Hill. It's now under a 45-day executive review.

Mr. Bush, who along with top security officials and Cabinet members did not find out about the deal until its approval by an interagency panel, has final say over the proposal he continues to support.

"A terrorist will try to exploit every possible means to carry out their evil plans. The fact remains, however, that the United Arab Emirates has been a strong and valuable partner in the global war on terror," said White House spokeswoman Dana Perino.

Meanwhile, lawmakers such as Rep. Curt Weldon, Pennsylvania Republican, and Sen. Byron L. Dorgan, North Dakota Democrat, have pointed to a 1999 incident, detailed in the September 11 commission report, in which the U.S. military refrained from striking an Afghan terrorist camp where Osama bin Laden was located because they didn't want to kill a top official from the United Arab Emirates.

Mr. Weldon said the U.S. warned the United Arab Emirates of the coming attack and a week later the camp was gone, which he said means emirate officials "tipped off" the terrorists.

Mr. Dorgan also noted that two of the September 11 hijackers were United Arab Emirates citizens and that the United Arab Emirates functioned as a "crossroads" through which the notorious Dr. Khan moved nuclear material and knowledge to other countries.

"I don't wish to offend the United Arab Emirates, but neither should we be offending common sense," Mr. Dorgan said last week before he too introduced a bill to block the DP World deal.

Both Mr. Weldon and Mr. Dorgan also point to a June 2002 memo from al Qaeda to top officials in the United Arab Emirates, including Dubai. The memo demands the United Arab Emirates stop cooperating with the United States, and states that al Qaeda has "infiltrated" United Arab Emirates' security, monetary and other vital systems, and can easily shut the country down.

Neither Mr. Weldon nor Mr. Dorgan knows whether the memo is credible or not, but Mr. Weldon said when he questioned Bush administration officials during a hearing last week, most didn't know about it.

"To me that's troubling," he said.

Mr. Weldon said he doesn't think the 1999 incident or the al Qaeda memo were given adequate weight by the administration in approving the deal.

"To me, they're both substantive issues that should have been thoroughly reviewed," he said.
Posted by: Dan Darling || 03/08/2006 01:13 || Comments || Link || E-Mail|| [336065 views] Top|| File under:
Truckers unscreened at Ports of NY and NJ -- nearly half criminals
EFL


The two ports handle millions of tons of cargo, with scores of cruise ships passing through each year. Truckers who transport much of the cargo are issued ID cards, which give them access to all areas of the port. The Department of Homeland Security recently investigated the New York and New Jersey ports, and found stunning gaps in security.


About time! But I am glad they got to it.


The new DHS report shows that of the 9,000 truckers checked, nearly half had evidence of criminal records. More than 500 held bogus driver's licenses, leaving officials unsure of their real identities. Truck drivers had been convicted of homicide, assault, weapons charges, sex offenses, arson, drug dealing, identity theft and cargo theft.

According to the report, a review of incident logs involving truck drivers at the Newark Seaport in late 2005 revealed one who was identified as an MS-13 gang member. MS-13 has been described as one of the most dangerous gangs in the United States. The logs also highlighted an incident involving "four cabs without containers [which] exited the terminal without stopping at the red light and ignored verbal commands to stop."


When do the guards get guns?


The report also says 33 ID cardholders were identified in narcotics-related offenses, including people arrested for the possession of cocaine and heroin. Others were involved in drug smuggling. In one incident, according to the report, authorities found 13 pounds of cocaine concealed under a truck's sleeper cab. Money laundering and counterfeiting pose other security problems, the report points out. Authorities once seized almost half a million dollars, which was concealed inside a truck's rocker panels. The report concludes port "security gaps" expose "vulnerabilities that could be capitalized by terrorist organizations." It also found similar problems at other major U.S. ports.

Homeland security officials tell ABC News they are trying to improve port security and have recently tested a national program that will vet truckers before they are issued identification cards.


Good.
Posted by: trailing wife || 03/08/2006 00:00 || Comments || Link || E-Mail|| [336062 views] Top|| File under:
Hanoi John unveils "Food for Oil" program
ScrappleFace,
(2006-03-06) — Sen. John Kerry, D-MA, in a landmark speech Sunday on the global dynamics of terrorism, said a 'strong United Nations', working with 'moderate Muslim leaders' could save the world from terrorism if the West stops propping up Arab kingdoms by purchasing oil.

The senator proposed putting the French in charge of U.N. military operations, appointing a member of the Hamas Palestinian government to head the U.N. Human Rights Council, and "transitioning the Arab Middle East from an oil economy to an agricultural one, where lush, green acres replace the sand stretching out so far and wide."

"Some say that terms like a 'strong U.N.' and 'moderate Muslim leaders' are oxymorons," said Sen. Kerry. "But that's what they said about Democrat principles, liberal values and progressive think-tanks."

Mr. Kerry, the presumptive runner-up for the 2008 Democrat presidential nomination, proposed that the United States take the lead in funding his Arab agriculture initiative, dubbed "Food for Oil," which promises to "beat drill bits into plowshares."
Posted by: Korora || 03/08/2006 0:00 || Comments || Link || E-Mail|| [336063 views] Top|| File under:
Pakistan and Spain can promote interfaith harmony: Musharraf
ISLAMABAD: President Pervez Musharraf on Tuesday stressed the need to promote interfaith harmony. Talking to Spanish Foreign minister Miguel Angel Moratinos, the president said that Pakistan and Spain could play an important role in enhancing understanding between Islam and the West. The Spanish foreign minister regretted the publication of the caricatures of the Prophet Muhammad (may his drip clear up peace be upon him) and said that freedom of expression should not be used "irresponsibly".


I'm not sure where Pak gets off telling anyone about "interfaith harmony." It's a religion-based state, unlike, for instance, Spain. I can't recall anyone who's been bumped off in Spain for being a Muslim, though the carnage has in fact gone the other way. In Pakland, not only are Christians slaughtered and exploited, but but Sunnis oppress Shiites even more. If Spain still has blasphemy laws they're not used, unlike the blasphemy laws in Pakland.
Posted by: Fred || 03/08/2006 00:00 || Comments || Link || E-Mail|| [336064 views] Top|| File under:
Abizaid in Pakland
ISLAMABAD: Top US military commander Gen John Abizaid arrived here on Tuesday on a two-day visit to discuss a range of issues, including increasing tensions between Islamabad and Kabul over fugitive militants, officials said. Foreign Office spokeswoman Tasnim Aslam said Abizaid, chief of the US Central Command, will meet with his Pakistani counterpart and other officials.
Posted by: Fred || 03/08/2006 00:00 || Comments || Link || E-Mail|| [336063 views] Top|| File under:
Foreigners financing rebels in Waziristan, Balochistan: Sherpao
Interior Minister Aftab Ahmed Sherpao has said that the government has "credible evidence" of foreign financing of militants in North Waziristan and Balochistan. "We have obtained credible evidence that a foreign hand is helping the miscreants in North Waziristan and Balochistan … the operation will continue till its logical end," he told journalists after chairing a meeting on Tuesday about the operations in Miranshah, Mir Ali and other tribal areas.


Somehow the thought of a "logical" end to anything in Pakland scares me.

The interior minister, accompanied by Interior Secretary Syed Kamal Shah and National Crisis Management Cell Chairman Brig Javed Iqbal CheemaJaved Iqbal Cheema, vowed to continue the operation in the tribal areas until "foreign and local terrorists are flushed out". The meeting was also attended by the NWFP inspector general of police and officials of various intelligence agencies.


All the brass hats in one place, huh? Brilliant.

Sherpao said that the writ of government will be established in the tribal areas "at any cost".


Does that include slaughtering holy men?

He said that the meeting had agreed to deploy more Frontier Constabulary (FC) personnel in the tribal areas. He said that additional check posts will also be established in North Waziristan. The safety of citizens in Tank, Dera Ismail Khan and Bannu will be ensured, he said.
He confirmed the killing of around 50 militants in recent operations in Mir Ali and Miranshah.


Fifty... a hundred... It was a whole bunch, we're sure...

He said that six security forces personnel had died and 15 were injured. The minister said that after the initial departure of a few residents from the troubled areas, the political administration had moved to ensure calm.


If you kill all the bad guys, and promise to kill any more that come, that'll ensure calm.

He said that Afghanistan must cooperate with Pakistan in the war against terrorism instead of questioning its role. "Cooperation should not be unilateral," he said.


Except that the Afghan side of the border is notably freer of wild-eyed turbans than the Pak side...

About the proposed fencing of the Pak-Afghan border or laying landmines along it, he said that fences and mines will not stop terrorist infiltration from Afghanistan.


Maybe it won't stop it, but blowing a few feet off will inhibit it.
Posted by: Fred || 03/08/2006 00:00 || Comments || Link || E-Mail|| [336066 views] Top|| File under:
International-UN-NGOs
International Women's Day should be "Save Nazanin Day"
by Kathryn Jean Lopez, National Review


EFL



Today, March 8, marks what the United Nations designates "International Women's Day." I'm thinking about an 18-year-old Iranian girl named Nazanin. Instead of letting activists waste the day denouncing George W. Bush and other protecters of human rights and freedom, the United Nations ought to use its bullhorn to insist that Nazanin become a household name.

Nazanin and her 16-year-old niece were about to be raped last year when the older girl stabbed two of their three attackers, killing one.



You go, girl!



Nazanin reportedly told a criminal court that "I wanted to defend myself and my niece. I did not want to kill that boy. At the heat of the moment I did not know what to do because no one came to our help." But she was sentenced to death earlier this year for her crime. Her (insane) sentence is subject to higher court review.

International Women's Day this year should be Save Nazanin Day. It's not only this one young woman's life who might be saved, but countless unknowns in similar situations. . . .

At a time when the world is on fire — literally when you look at, say, the Danish embassy in Syria burned down by protesters, for instance, over lame cartoons of the Prophet Mohammed published in a Danish newspaper and now around the world — rallying to Nazanin's cause represents more than saving one woman's life. Shedding a much-needed light on inhumane sharia punishments and so-called honor killings would be an important step in calling Islamic regimes to account for their wrongdoing and encourage moderate Muslims the world over to reclaim their religion.

This should be a top priority for Western feminists (some, to their credit, have raised the topic and their outrage). On International Women's Day, they should stand with moderate Muslim women and women like Amina Lawal and call for an end to the terrorizing of women like her and Nazanin. And all those women whose names we'll never know.

Instead of naive hysterics about wage gaps and Gitmo, someone ought to break out the smelling salts and get an army of feminists and human-rights groups occupying a room at the United Nations to use their public voices to fight for those who can't. I'll never see eye to eye with some of these folks on the whole of their agendas (so long as feminists insist protecting the right to destroy an unborn life is sacred, their bill of goods is fatally tainted), but where we can stand together — basic human rights for even women — we should. I'd like Nazanin to one day be thankful that we rallied to save her life.
Posted by: Mike || 03/08/2006 14:25 || Comments || Link || E-Mail|| [336071 views] Top|| File under:
Iraq
Jordan seeking to host Iraq reconciliation conference
KING ABDULLAH ON Tuesday said Jordan was coordinating with the Arab League to host a conference of Iraqi religious leaders in Amman to look into means to safeguard their country's unity and stability. The Jordan News Agency, Petra, quoted King Abdullah as telling Iraqi Foreign Minister Hoshiyar Zebari at a meeting in Amman that Jordan was "worried" about recent developments in Iraq, calling on Iraqis to unite against attempt to fuel sectarian tension. The King said Shiite, Sunni and Kurdish powers in Iraq should "work together to calm down the situation," avert sectarian fighting and speed up the formation of a representative government, Petra reported.
Posted by: Fred || 03/08/2006 00:00 || Comments || Link || E-Mail|| [336065 views] Top|| File under:
Fatah MPs boycott parliament
The Palestinian parliament has resumed meeting without Fatah lawmakers who boycotted the session. Fatah members of the Palestinian Legislative Council (PLC) said they would boycott parliament until the Supreme Court resolved a dispute between Hamas and Fatah. The dispute arose after the new Hamas dominated PLC voted to revoke resolutions passed by the outgoing Fatah dominated PLC in its last session, including those that were to give Mahmoud Abbas, the Palestinian president, greater powers.

Al-Tayeb Abd al-Rahim, the director of the president's office, accused Hamas of attempting a coup against Abbas. The leader of Fatah bloc in the PLC said Fatah would take the matter to the Supreme Court. Tuesday's session was the last before the PLC went on recess for two weeks.
Posted by: Fred || 03/08/2006 00:00 || Comments || Link || E-Mail|| [336067 views] Top|| File under:
World Bank approves urgent aid to PA
The World Bank says it has approved a $42 million aid package to help keep the cash-strapped Palestinian Authority (PA) running until Hamas forms the next government. The money, from an existing trust fund managed by the World Bank, will be used by the Hamas-led Palestinian Authority to meet its immediate financing needs and to avoid suspension of basic services, the international lending agency said in a statement. Bank officials said they were awaiting a decision by the quartet of Middle East mediators - the United States, the European Union, the UN and Russia - on how any future assistance would be delivered to the Palestinians once a Hamas-led government was formed.
Posted by: Fred || 03/08/2006 00:00 || Comments || Link || E-Mail|| [336063 views] Top|| File under:
US, Japan to test interceptor missile
Japan and the United States will test-fire an interceptor missile off Hawaii this week — a step in developing a joint ballistic missile defense system, Japan's defense agency said Tuesday.

The test, to be conducted at a Navy missile range, is aimed at examining a prototype nose cone developed by Japan for an upgraded version of the Standard Missile-3, or SM-3, interceptor, a Defense Agency spokesman said on condition of anonymity, citing protocol.

The spokesman said the test would be conducted this week but refused to specify the day.

The SM-3 will be deployed on vessels equipped with advanced Aegis radar to defend against incoming ballistic missiles. The test would be the first using Japanese-developed missile parts, the Defense Agency spokesman said.

Under a bilateral agreement in December, Japan is responsible for building nose cones and rocket engines for the SM-3 interceptors, and paying about one-third of the US$3 billion (euro2.5 billion) total cost of the project.

The two countries are also finalizing plans to deploy a high resolution X-band radar system at a Japanese air force base in northern Japan to detect and intercept ballistic missiles.

Tokyo became one of the most enthusiastic backers of missile defense after North Korea test-launched a long-range missile over its main island in 1998.

Also this week, Japanese and U.S. officials plan to gather in Honolulu for five-day talks beginning Wednesday to discuss the planned realignment of American troops based in Japan. The plan, agreed to in October, would reduce the U.S. military presence on the southern Japanese island of Okinawa and give Tokyo greater responsibility for security in the Asia-Pacific region.
Posted by: lotp || 03/08/2006 11:37 || Comments || Link || E-Mail|| [336065 views] Top|| File under:
Syria-Lebanon-Iran
Pakistan Won't Be Party to Action Against Iran, Says Aziz
Pakistan would oppose any military action taken by its ally the United States against Iran over its disputed nuclear program, Pakistani Prime Minister Shaukat Aziz said here. "Pakistan's view is that there should not be any military intervention and we would certainly not be party to any such action," Aziz told BBC television late Monday during a visit to London.


Okay. You've chosen your side. Now shuddup.
Posted by: Fred || 03/08/2006 00:00 || Comments || Link || E-Mail|| [336063 views] Top|| File under:
US to build coalition on Iran sanctions
Don't go getting all nuanced on us, now...
The United States would want European and other countries to join in imposing travel and financial sanctions on Iran if Tehran refuses to halt nuclear enrichment, a senior US official said on Monday. Undersecretary of State Nicholas "Monty" Burns, in a television interview late on Monday night, said the world must be "tough-minded" as diplomacy towards Iran moves into a new phase in the UN Security Council. "So in order to get the attention of the Iranians and convince them that they've got to roll back, you might have to arrange a coalition of countries – and I don't know if Russia and China will be part of that – that would apply targeted sanctions" on the ability of Iranian leaders to travel and use the international financial system, Burns said on Public Television's 'The Charlie Rose Show'.
Posted by: Fred || 03/08/2006 00:00 || Comments || Link || E-Mail|| [336063 views] Top|| File under:
Terror Networks
9/11 hijackers called Syria, Saudi Arabia
The Sept. 11 hijackers made dozens of telephone calls to Saudi Arabia and Syria in the months before the attacks, according to a classified report from the office of German Chancellor Angela Merkel.

According to the report, 206 international telephone calls were known to have been made by the leaders of the hijacking plot after they arrived in the United States - including 29 to Germany, 32 to Saudi Arabia and 66 to Syria.

The calls to Germany are not especially surprising because the plot's organizers, Mohamed Atta, Marwan al-Shehhi and Ziad Jarrah, who moved to Florida to learn to fly passenger jets, had been university students in the northern German city of Hamburg when they were recruited by al-Qaida.

More than four years later, however, the hijackers' connections to Saudi Arabia and Syria are far from fully explained.

The German report contains no information about the timing or recipients of the calls, except that the majority of them were made from a cell phone registered to al-Shehhi, a native of the United Arab Emirates. It said the telephone records were obtained by German intelligence agencies from the FBI.

Within hours of the attacks on Sept. 11, 2001, German agencies learned that, during their student days, Atta and his co-conspirators had been in close touch with al-Qaida's principal representatives in Hamburg, Mamoun Darkazanli and Mohammed Zammar, both Syrian expatriates who became German citizens.

Spanish authorities later prosecuted several other expatriate Syrians in Madrid with links to Darkazanli and Zammar, most of them members of the Syrian wing of the radical Muslim Brotherhood. One, Imad Eddin Barakat Yarkas, was sentenced last year to 27 years in a Spanish prison for providing the hijackers logistical assistance.

The German report submitted last week notes that in the days after Sept. 11, Syria and its intelligence service offered their cooperation to the United States and West European nations, "comprehensively and without any reservation."

A senior U.S. diplomat serving in the American Embassy in Damascus on Sept. 11 recalled that, before the Syrian commitment began to wane, the Syrians provided the Americans intelligence that led to the breakup of a terrorist plot against the United States that was being assembled in Canada.

Later, when the CIA arranged for Mohammed Zammar to be arrested by Moroccan authorities during a visit to Casablanca, the Syrians agreed to take custody of Zammar and locked him in a Damascus prison, where he is believed to remain today.

The report's disclosure that senior officials in the government of former German Chancellor Gerhard Schroeder traveled to Syria to participate in the questioning of Zammar is likely to raise further questions within the parliament over Germany's involvement in the CIA's forced relocation of terrorist suspects to countries like Syria, where many say they have been tortured.

The complicity of European governments in the practice the CIA terms "rendition" also has become a political live wire in several other European countries, with opposition parties demanding inquiries into whether their governments were aware that CIA aircraft used their airports and airspace to transport suspects to Egypt, Syria and Saudi Arabia.
Posted by: Dan Darling || 03/08/2006 01:30 || Comments || Link || E-Mail|| [336066 views] Top|| File under:
Why is terror financing so hard to track down?
When police raided a London mosque three years ago in their pursuit of a radical Islamic preacher, they found forged passports, laminating equipment, and bundles of cash.

The haul, details of which were only recently made public, speaks volumes about a remarkable evolution in the funding of terrorism. What was once a global network financed by elusive donors and administered by Al Qaeda "fund-managers" has now fragmented into a constellation of franchises that sustain themselves primarily through crime.

This, experts say, is partly a result of the vigorous multinational effort since 9/11 to break up the Al Qaeda network and stanch the cash flows that sustained terror attacks. But it's also due to the reduced cost of mounting terror attacks, they say.

Estimates suggest that the 9/11 attacks may have cost as much as $500,000 to stage. By contrast, the Madrid bombings of 2004 are believed to have cost no more than $15,000, and last year's London attacks perhaps $2,000.Four bombs, four rucksacks, some train tickets, a little gasoline, and a few phone calls.

"Terrorist financing is very different today," says Loretta Napoleoni, author of "Modern Jihad: Tracing the Dollars Behind the Terror Networks." "Five years ago, we had large movement of funds which went through the international financial system.

"Now we are just talking about four friends who raise £1,000 to stage an attack," she adds. "The unit cost of terrorist financing has crashed to the floor. They [terrorists] don't need another 9/11. They can do a small thing and create the same hysteria."

But those who track terror financing haven't adjusted their strategies accordingly, says Gus Hosein, an antiterrorism expert at the London School of Economics: "What we are seeing is terror done on the cheap and yet all the regulations to monitor financial transactions and crack down on this are looking for larger sums."

The 9/11 attacks startled the world into action to combat terror finance. More than 130 countries have signed on to a UN convention requiring legislative action and financial supervision to spot the dirty money. Scores of charities and individuals have been blacklisted both by the UN and by individual jurisdictions.

Hundreds of millions of dollars of assets have been frozen. Many countries set up dedicated terrorist finance units to coordinate action, like the US Treasury's Office of Terrorism and Financial Intelligence. Some passed laws to make financing terrorism a specific crime.

Many of the ideas emanated from a set of recommendations issued by the Paris-based think tank Financial Action Task Force [FATF], in October 2001.

Vincent Schmoll, a senior policy analyst at FATF who says the recommendations have taken on a certain "moral authority" with countries that might otherwise drag their heels, lists the main areas where progress has been made: freezing assets, notification of suspicious transactions by financial institutions, and growing efforts to tackle the informal money transfer system, known as hawala, which operates below the official financial system's radar.

But there have been problems with some initiatives. Banks desperate to avoid a black mark for letting suspect money through the net have zealously filed their "suspicious activity reports," resulting in an avalanche of paperwork for overwhelmed financial investigators. Some estimates put the number of filings in the US alone at 13 million a day.

Islamic charities, meanwhile, complain bitterly about being singled out for attention. One London-based charity that helps fund Palestinian social projects, Interpal, protests that it was blacklisted by America even though it had been cleared in Britain. "It means we cannot take any donations in US dollars, which is obviously a major obstacle to getting funds," complains one employee.

While charity forms an important pillar of the Islamic faith, intelligence chiefs have long suspected that alms sometimes end up financing terrorists.

Despite the flurry of activity, however, actual convictions for financing terrorism have been few and far between. Last September, a Spanish court sentenced Imad Yarkas to 27 years for helping fund the 9/11 attacks; two months earlier, Yemeni cleric Mohammed Ali Hassan al-Moayad was sentenced to 75 years in the US for conspiring to provide financial support to Al Qaeda and Hamas.

The reason for the dearth of other convictions may be that the authoritieschoose to "follow the money," rather than haul in suspects, says Bill Tupman, a professor at Exeter University in Britain who has studied terrorism for decades.

While the 9/11 commission said that tracking Al Qaeda financing had proven "a very effective way to locate terrorist operatives and supporters and to disrupt terrorist plots," Professor Tupman explains that intelligence services face a difficult choice of whether to confiscate the money and bring a criminal case, or follow the cash and see where it ends up.

He adds that the lack of criminal convictions may also be due to the fact that terror funding is a complex jigsaw, and no one agency holds all the pieces. Banks may have one piece, counterterrorist units another, but others may be held by partners overseas, requiring better international cooperation. "There is plenty of information," says Tupman, "but then there was plenty of information at the time of 9/11 ... the problem is putting it all together."

If the problem is putting it all together, the solution, according to Britain's Chancellor of the Exchequer Gordon Brown, lies in unified action. Among a series of measures outlined last month was a plan to bring national experts together in a unit that would work at "cracking" terror finance in the same way that wartime mathematicians collaborated in cracking the Nazi Enigma code.

But while international efforts focus on the big money that helped finance 9/11 and establish terror cells in Europe, Al Qaeda has moved on. Experts say terrorists are no longer waiting for Osama bin Laden's moneymen to dole out the cash. Instead they are, according to Professor Wilkinson, "accumulating funds themselves for attacks through petty crime, ID theft, fraud of many sorts, money laundering, and smuggling of money and commodities across porous borders."

Tupman says the metamorphosis mirrors that of groups such as Irish republicans and South American narcoterrorists.

"If you are going to survive, you have to create income streams," he says. "And if you stay in the legal world, it's confiscated, so you end up following the examples of people who run illicit businesses." The alliance between organized crime and terrorists is increasingly profitable, he says. But successful terror cells will always need to launder money to find somewhere safe to park it until it is needed, perhaps buying property for cash or investing in trusts that yield an income.

The trick for the authorities is to snare the dirty money at the point that it tries to enter the legitimate system. Those points should be the frontline in the war on terror, says a UN expert, who spoke on condition of anonymity because of continued involvement in the affair. "It's where you incorporate companies, it's with the bankers and fiduciary trusts and lawyers that help you mutate these things on a weekly basis, buying assets that are portable, that you can move easily, so you always get money wherever you go."

But for open societies that pride themselves on freewheeling financial centers, snaring the villains without hindering the operations of the innocent can be difficult. Are cities like London, whose easy-come-easy-go attitudes bring boundless international capital, going to sacrifice financial freedom to catch a few money launderers? Napoleoni thinks not.

"After all," she says, "you can open a bank account in Turkey and use a cashpoint anywhere in Europe to withdraw the funds. "How are you going to stop that?"
Posted by: Dan Darling || 03/08/2006 01:26 || Comments || Link || E-Mail|| [336065 views] Top|| File under:
Bagram escapee releases e-memoir, defends Zark
A detailed, lengthy discussion of facts and claims concerning extremism in Islam, allegedly written by Abu Yehia al-Libi, who escaped from the U.S. prison in Bagram, Afghanistan, the main prison for Taliban and al-Qaeda suspects in Afghanistan, in July 2005, with three other detainees, was recently distributed to jihadist forums. The document develops a treatise on extremism and its prohibition within Islam by Allah, with the title being branded upon those who deviate from popular and modern views, or even government policy. Providing an example of one whom people have called "extremist," Abu Yehia references Abu Musab al-Zarqawi, the emir of al-Qaeda in Iraq. He states that since Zarqawi was in Afghanistan, he was calling the Saudi government infidel and operating in excess to oppose Islamic law; however, Abu Yehia avers: "We bear witness to Allah that we know that the Mujahid Commander Abu Musab al-Zarqawi (may Allah preserve him) is innocent of what they say. Far from the extremism, irresponsibility, haste in takfir, no one like him needs such testimony… Abu Musab is known among his brothers as being one of the people of correct guidance and truth, humble among his brothers and strong against his enemies."

Abu Yehia al-Libi's argues the notion of extremism within religion, mounting his claims on Qur'anic verse, the Hadith of the Prophet Muhammad and general discourse. Also, he cites the branding of "push back jihad" by the "enemies of Islam" as the only form of jihad, which in any other language may be considered "legitimate resistance". He states that jihad is an eternal attachment to the Islamic religion and it "cannot be stopped or rejected and will continue as long as there is polytheism on earth". Further, he argues that there can be no good that comes from using the extremist label, stating: "Do the people looking for the truth know that there is a big difference between saying the truth and exaggeration, which makes everybody lose their temper and be involved in what Allah forbade?"
Posted by: Dan Darling || 03/08/2006 01:23 || Comments || Link || E-Mail|| [336064 views] Top|| File under:
Who's in the News
107
[untagged]
Bookmark
E-Mail Me
The Classics
The O Club
Rantburg Store
The Bloids
The Never-ending Story
Thugburg
Gulf War I
The Way We Were
Bio
Merry-Go-Blog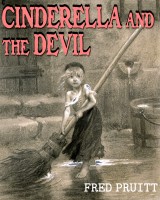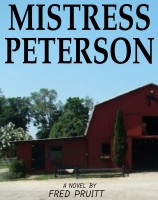 On Sale now!


A multi-volume chronology and reference guide set detailing three years of the Mexican Drug War between 2010 and 2012.

Rantburg.com and borderlandbeat.com correspondent and author Chris Covert presents his first non-fiction work detailing the drug and gang related violence in Mexico.

Chris gives us Mexican press dispatches of drug and gang war violence over three years, presented in a multi volume set intended to chronicle the death, violence and mayhem which has dominated Mexico for six years.
Click here for more information


Meet the Mods
In no particular order...


Steve White
Seafarious
tu3031
badanov
sherry
ryuge
GolfBravoUSMC
Bright Pebbles
trailing wife
Gloria
Fred
Besoeker
Glenmore
Frank G
3dc
Skidmark



Better than the average link...



Rantburg was assembled from recycled algorithms in the United States of America. No trees were destroyed in the production of this weblog. We did hurt some, though. Sorry.
35.172.111.47

Help keep the Burg running! Paypal: