-Short Attention Span Theater-
Views on the reaction to Freedom of Expression or ReFreedom of Ignorance?
By Fazal Amin Beg



very long personal opinion essay deleted.

This is not the first such piece submitted to Rantburg and authored by F.A. Beg. Earlier submissions were deleted without being posted - including the other 2 submitted today.

Please note that Rantburg is not the place for regular submissions of very long personal opinion pieces authored by the submitter (or by some 3rd person who may differ from the submitter when that person is not a well known and well respected commentator on public affairs).

You clearly have many things you wish to contribute to the general discussion about Muslim and Western cultures. May I suggest you look at Blogspot or other places where you can publish a weblog of your own? An occasional link to a specific article at your own weblog may be appropriate and useful here if it adds a new point of view to a current discussion. But not entire personal essays, please.
Posted by: Grating Gruns3185 || 03/12/2006 13:18 || Comments || Link || E-Mail|| [10793 views] Top|| File under:
Europe
Dhimmitude: Steyn Banned In Britain
Mark Steyn's column is no longer available in the British press; according to the Guardian's Lionel Shriver, Steyn has now been dropped from both the Sunday Telegraph and the Spectator. (Hat tip: Tim Blair.)

And there's very little doubt that it's because of his clear-headed, uncompromising writing about Islam.


his latest:
Media shockingly ignorant of Muslims among us
Posted by: Frank G || 03/12/2006 20:32 || Comments || Link || E-Mail|| [10794 views] Top|| File under:
Power and Weakness
By Robert Kagan
It is time to stop pretending that Europeans and Americans share a common view of the world, or even that they occupy the same world. On the all-important question of power — the efficacy of power, the morality of power, the desirability of power — American and European perspectives are diverging. Europe is turning away from power, or to put it a little differently, it is moving beyond power into a self-contained world of laws and rules and transnational negotiation and cooperation. It is entering a post-historical paradise of peace and relative prosperity, the realization of Kant's "Perpetual Peace." The United States, meanwhile, remains mired in history, exercising power in the anarchic Hobbesian world where international laws and rules are unreliable and where true security and the defense and promotion of a liberal order still depend on the possession and use of military might. That is why on major strategic and international questions today, Americans are from Mars and Europeans are from Venus: They agree on little and understand one another less and less. And this state of affairs is not transitory — the product of one American election or one catastrophic event. The reasons for the transatlantic divide are deep, long in development, and likely to endure. When it comes to setting national priorities, determining threats, defining challenges, and fashioning and implementing foreign and defense policies, the United States and Europe have parted ways.

It is easier to see the contrast as an American living in Europe. Europeans are more conscious of the growing differences, perhaps because they fear them more. European intellectuals are nearly unanimous in the conviction that Americans and Europeans no longer share a common "strategic culture." The European caricature at its most extreme depicts an America dominated by a "culture of death," its warlike temperament the natural product of a violent society where every man has a gun and the death penalty reigns. But even those who do not make this crude link agree there are profound differences in the way the United States and Europe conduct foreign policy.

The United States, they argue, resorts to force more quickly and, compared with Europe, is less patient with diplomacy. Americans generally see the world divided between good and evil, between friends and enemies, while Europeans see a more complex picture. When confronting real or potential adversaries, Americans generally favor policies of coercion rather than persuasion, emphasizing punitive sanctions over inducements to better behavior, the stick over the carrot. Americans tend to seek finality in international affairs: They want problems solved, threats eliminated. And, of course, Americans increasingly tend toward unilateralism in international affairs. They are less inclined to act through international institutions such as the United Nations, less inclined to work cooperatively with other nations to pursue common goals, more skeptical about international law, and more willing to operate outside its strictures when they deem it necessary, or even merely useful.1
Continued on Page 49
Posted by: john || 03/12/2006 16:28 || Comments || Link || E-Mail|| [10794 views] Top|| File under:
Home Front: Politix
Can Islam live with the rest of the World?
But Mr Bush was staking his bet on the assumption that the Islamists were not speaking for Islam; that the world's Muslims long for modernity; that they are themselves repelled by the violence of the terrorists; that, most significantly, Islam is in its nature a religion that can be "internalized", like the world's other great religions, and that the traditional Islamic aspiration to conjoin worldly political with otherworldly spiritual authority had somehow gone away.

The question, "But what if they are not?" was never seriously raised, because it could not be raised behind the mud curtain of political correctness that has descended over the Western academy and intelligentsia. "Ideas have consequences", and the idea that Islam imagines itself in a fundamental, physical conflict with everything outside of itself, is an idea with which people in the contemporary West are morally and intellectually incapable of coming to terms. Hence our continuing surprise at everything from bar-bombings in Bali, to riots in France, to the Danish cartoon apoplexy.

My own views on the issue have been aloof. More precisely, they have been infected with cowardice. I am so "post-modern" myself that I, too, find it almost impossible to think through the corollaries from our world's hardest fact. And that fact is: the post-Christian West is out of its depth with Islam.
Posted by: Nimble Spemble || 03/12/2006 14:02 || Comments || Link || E-Mail|| [10799 views] Top|| File under:
Home Front: WoT
Raw Meat for Rantburgers
Old Europe Tries To Sugarcoat Its Condescension
Finding Unity On Terrorism

By Wolfgang Ischinger [German ambassador to the U.S.]

When I presented my credentials to President Bush in the summer of 2001, the Atlantic was quiet. The risks confronting the transatlantic community appeared to be few, well defined and manageable. As a new ambassador in Washington, I expected to find enough time to refresh my pilot's license.

Then came Sept. 11. At first the traumatic events of that day appeared to bring the West together. NATO took the initiative to invoke Article 5, the defense clause of the North Atlantic Treaty, for the first time in the 50-year history of the alliance. Shortly thereafter, the German government took a step unprecedented in postwar history by dispatching troops abroad, to Afghanistan. The transatlantic community defined our shared objectives as pursuing international terrorism, and denying terrorists safe haven in Afghanistan and elsewhere.

Today, as we continue to pursue these objectives, an even more complex challenge confronts us: radical Islam and the likelihood of even greater terrorist threats and a potential for escalating political, cultural and religious tension between the West on the one hand and the Muslim world on the other.

The situation is particularly serious because security threats and instability in the greater Middle East have continued to grow. In Iraq, terrorist violence remains widespread, along with civil strife and sectarian political division, with no good end in sight. In Iran, hope for a negotiated settlement regarding that country's nuclear ambitions has become uncertain. The future of the international nonproliferation regime is at risk; a Shiite nuclear capability might lead to Sunni nuclear ambitions. At the same time, Iran appears to be the principal beneficiary of growing Shiite influence in the region, adding a new element of regional instability.

The dream of transforming the entire region by getting rid of Saddam Hussein and creating democracy through elections has turned out to be elusive. In Iraq, Iran, Egypt and the Palestinian territories, recent elections have actually tended to strengthen radical political groups. While the very holding of elections in Iraq and the Palestinian territories is a success, these developments have so far not contributed to regional stability -- on the contrary.

Regarding the Israeli-Palestinian conflict, it is difficult, after the Hamas victory, to imagine how a negotiating process leading to the proposed two-state solution can be conducted and concluded in the near term.

In short, there is more than enough fuel available in the region to further stoke the radical fire. What is new is that the battleground of this emerging larger conflict will most likely not be in the continental United States, as was the case on Sept. 11, but rather in the European-Mediterranean space: Europe, or Europe's back yard.

What is also new is the element of personal fear beginning to descend upon Europeans -- as it descended upon Americans on Sept. 11. This is the fear inspired not only by terrorist train bombings in London and Madrid but by political assassinations in the Netherlands and, more recently, the dramatic escalation of the cartoon controversy in Denmark. It is the fear of being personally threatened. Europe would cease to be the Europe we know, love and admire, if its people came to fear that insisting on their values and their way of life might put their safety and lives at risk.

Will Europeans and Americans find a common answer to this challenge? Some appear all too willing to speak of the "clash of civilizations" as a self-fulfilling prophecy. Some in Europe might wish to go so far as to identify America's war in Iraq as the source of all problems, and some might prefer to dissociate themselves from a common transatlantic position, believing that the battlefield would then shift away from Europe. In America, the old prejudice against a weak Europe with inefficient leadership, unable or unwilling to defend itself and to deal with the issue of Muslim integration, might be reinforced.

How, then, should we move forward? Here are three simple thoughts:

· First, no serious effort has been undertaken to create a security structure for the Middle East -- the most volatile and, because of its oil resources, most important of all regions. Incorporating Israel into NATO, as has recently been proposed, would satisfy neither Israel's security needs nor those of the West. It would only exacerbate tension between NATO and the Arab world. Instead, an effective regional security arrangement would need to take into account the interests of Israel as well as those of Iran and the Arab countries, and it would need to be led and supported by the United States, Europe and Russia. As has recently been suggested, the U.N. Security Council might provide a framework for the elaboration of such an arrangement.

· Second, as repeatedly suggested by German Chancellor Angela Merkel, NATO's role as the central forum for discussing and deciding transatlantic security issues should be strengthened. Europeans should make clear their desire for America to remain a European power. Those in Europe who believe that the European Union would be in a better position to develop its own defense policy if it were weaned from American military support are unwittingly playing into the hands of American isolationists -- to the detriment of European security. And those in Europe who continue to believe Europe should define its security policy independently from the United States have failed to understand that such an approach would inevitably divide the European Union.

· Third, the West -- as a political and moral concept -- must remain united. This is about more than just NATO, the European Union and free trade -- it is about the legacy of the European Enlightenment. Opposing absolutism, and believing in people's ability to create self-balancing and self-regulating, just, relativist and secular political systems: That is the Enlightenment's gift to the world, and it continues to be the West's promise.

But the West can lead only if it in turn is led responsibly by the United States as the only superpower, and if it can reoccupy the all-important moral high ground, which has, in the eyes of many, largely been lost in the course of post-Sept. 11 events. One reason for this may be that we are not united on the issue of war and peace. Are we at war, as the United States claims, or are we just fighting terrorism, as Europeans believe? This is a fundamental political issue with the potential to either unite or split the West.

Many people in other parts of the world doubt whether our struggle against terrorism and for freedom, democracy and human rights is a struggle worth joining, a struggle with which they can or should identify. If we, the Western countries, are being measured by a higher standard than others, we should accept that and lead by example.

This is therefore the central challenge for the West in 2006: how to regain the moral high ground.

Not winning the war - heavens no!

The pursuit of post-Enlightenment ideals requires us to demonstrate that even as we fight terrorism we are prepared to take into account the interests of the global community, of all those whose cooperation we seek, whose values and culture we respect, and whose development and prosperity we support.

We must refuse to see that as a false choice despite evidence to the contrary; we must refuse to pit one religion against all of the others another.

Define "must"

The choice is between absolutism and relativism, between totalitarianism and the liberty dignity of the individual. That is the post-Enlightenment lesson the West can offer, and it is a legacy worth defending.

As I prepare to leave Washington for London, one thing is clear: There will be even less time in the future to take flying lessons.

We're too busy studying shari'a law now.



The writer ended his tour as Germany's ambassador to the United States yesterday.
Posted by: ryuge || 03/12/2006 07:39 || Comments || Link || E-Mail|| [10800 views] Top|| File under:
India-Pakistan
An open letter to Congress on the US-India nuclear agreement
An open letter to the Members of Congress from a group of eminent scholars, diplomats and former US Government officials calling for an endorsement of the India- US civil nuclear cooperation agreement.

Washington, DC
March 10, 2006

The Administration will soon present to the Congress a request for action to implement the agreement between President Bush and Prime Minister Manmohan Singh providing for civilian nuclear cooperation with India. The signatories to this letter urge your support for the necessary legislation. This recommendation is based on our extensive experience and expertise relating to non-proliferation policy, security issues in Asia, the domestic economic and political environment in India and India-U.S. relations.

Congress should support the agreement to promote U.S. strategic interests, U.S. non-proliferation goals, U.S. energy security and global efforts to reduce greenhouse gas emissions leading to global warming. Failure to implement it would be a body blow to the development of the strong relationship with India so important to achieving U.S. goals in Asia and beyond. We present herewith the case for the agreement and our response to the arguments put forward in Congressional testimony by critics of the accord.

As Mohammed El Baradei, Director General of the International Atomic Energy Agency, said following the President's visit to New Delhi, "this agreement is an important step towards satisfying India's growing need for energy. It would also bring India closer as an important partner in the non-proliferation regime… It would be a step forward toward universalization of the international safeguards regime."
Continued on Page 49
Posted by: john || 03/12/2006 16:21 || Comments || Link || E-Mail|| [10794 views] Top|| File under:
India Is Not a Precedent
Circumstances Justify the 'Double Standard' of Our Nuclear Deal

Imagine a huge nation, a huge democracy, increasingly prosperous, increasingly powerful and increasingly sympathetic to the ideological and strategic objectives of the United States and its democratic allies around the world. Imagine that this powerful, prosperous, democratic nation sits on the same continent with Russia and China, two huge geopolitical problems waiting to happen. Imagine that this nation possesses a navy capable of helping patrol strategically vital waterways and a military force capable of acting as a deterrent against powerful neighbors. Finally, imagine that this nation, despite its power, has no record of using it for aggressive purposes but has been a remarkably peaceful and often constructive member of the global community.

Would we or would we not want to have the closest possible relationship, partnership, even alliance with such a country as we head into an uncertain future?

The answer, as Bismarck would have said, is a no-brainer. That is why earlier this month the Bush administration made a deal with this nation, India, to provide it with civilian nuclear technology. In the process, the administration effectively let India off the hook for its decades-old nuclear weapons program and made an exception to its otherwise strict refusal to provide civilian nuclear technology to nations that do not abide by certain international guidelines. The result, critics have asserted, is that other nations may be encouraged to follow India's path and that the nuclear nonproliferation "regime" has therefore been damaged.

No doubt it has been damaged. But the question is whether the benefits outweigh the costs. I will leave to others the matter of whether this deal will really encourage, say, Brazil or South Africa to resume nuclear weapons programs they long ago abandoned, though I'm inclined to doubt it. The bigger question likely to consume endless hours of hearings on Capitol Hill in coming weeks is what effect the deal will have on the problem of Iran. Some will argue that the Indian nuclear deal harms efforts to halt Iran's nuclear weapons program because it erects a double standard: We are willing to let India do what we are not willing to let Iran do.

The question is interesting in theory. In the real world, it's not that interesting. The notion that the Indian deal will set back prospects for a diplomatic deal with Iran assumes that such prospects exist. All available evidence suggests otherwise. The Iranian government appears committed to building nuclear weapons and will not be deterred by threats -- except possibly the threat of removal by military means -- or won over by blandishments. It has risked international isolation and economic sanctions and even the remote threat of U.S. air and missile strikes to keep its program going. Are we supposed to believe that the main obstacle standing in the way of a happy resolution to the Iranian nuclear crisis is now the Indian deal?

As for double standards, yes, we have double standards. The nuclear Non-Proliferation Treaty erected a gargantuan double standard. It declared that possession of the world's most devastating and militarily decisive weapons would be limited to the five nations that already possessed them. And this was a particularly mindless kind of double standard, since membership in the nuclear "club" was not based on justice or morality or strategic judgment or politics but simply on circumstance: Whoever had figured out how to build nuclear weapons by 1968 was in. At least our double standard for India makes strategic, diplomatic, ideological and political sense.

Nor should we delude ourselves that the nuclear double standard has been preserved over the years by a treaty. If other nations have denied themselves nuclear weapons programs it is because (a) they did not believe they needed them, (b) they did not have the wherewithal to build them or (c) they feared punishment at the hands of the nuclear powers if they tried to build them. To the degree that nonproliferation has succeeded, it has been due less to the treaty than to the concerted actions of the nuclear powers. And to the degree that it has failed, that is also due to the actions of the nuclear powers, which provided materials and technologies to states such as Pakistan, North Korea and Iran.

In fact, the nonproliferation "regime" may now be collapsing. That doesn't mean we should precipitously abandon it. We have an interest in slowing the proliferation of nuclear weapons, and the nonproliferation regime remains one tool of persuasion. But as in the past, and as always in international affairs, there must be some adjustment to reality. One aspect of the present reality is that India has long been a nuclear power, and this deal doesn't make it more of one. Another part of the present reality is that North Korea and Iran are probably going to be nuclear powers, too, and in any case the nonproliferation "regime" is not going to stop them.

Were Congress somehow to reject the administration's deal in some effort to maintain a consistent principle on nonproliferation, it would have no effect on Iran's decisions. But that futile gesture would have a devastating effect on U.S. relations with India. In our less-than-ideal world, where, we are often told, America needs good friends and allies, that would be a terrible bargain.

Robert Kagan, a senior associate at the Carnegie Endowment for International Peace and transatlantic fellow at the German Marshall Fund, writes a monthly column for The Post.
Posted by: john || 03/12/2006 10:08 || Comments || Link || E-Mail|| [10794 views] Top|| File under:
If You Knew Me By Now...
If You Knew Me By Now...

Isn't the Indian Muslim's right to protest valid? Why then a silent admonishment?

Indian Muslims are a bewildered, angry and hurt lot. They can't understand the sharp reactions to the large-scale protests they took part in recent weeks. It's not the reaction of the Hindutva forces that has alarmed them. What many Muslims find insulting is the suggestion that they should not have protested in such large numbers as it was against the national current and smacked of religious mobilisation.

Sociologist Imtiaz Ahmad believes such responses reveal the metamorphosis of the Hindu liberal. "There are clear double standards here. On the one hand, you keep telling Muslims to come into the mainstream. When they believe they have a stake in the country and the right to protest, then why are you upset?" He also points out that contrary to popular perception, Muslims did take part in protests organised by various Left and secular organisations.

Maulana Mehmood Madani, of the Jamait-e-Ulema-e-Hind which mobilised about a lakh people in New Delhi on the eve of the George Bush visit, goes to lengths to say his rally was largely addressed by non-Muslims. "I had approached the Left to have a joint rally. They suggested we protest on two consecutive days." There's another detail: Madani's organisation restricted their show to the Ramlila grounds as they were told that not more than 5,000 people would be given permission to march. The next day, at least 15,000 marched from Ramlila grounds to Jantar Mantar during the Left rally. The suspicion is that the Delhi administration was uncomfortable with the prospect of too many Muslims gathering at one spot.

Muslims are now asking whether the sight of hundreds of skull caps and beards upsets people. Says Masoom Moradabadi, editor of Urdu paper Khabardar: "If Hindus respond emotionally to certain issues, don't Muslims have the same right? Are we being told that we should know our place? Clearly, many people don't want us to have the same rights." He also believes the backlash has surprised the community. Again there is a fear of being cornered.

There is also the other sensitive issue linked to every Muslim debate—the charge that the community is anti-national because there is a concept of an international Muslim congregation. In Parliament, BJP MPs accused Muslims of trying to instigate "another Khilafat movement". Many Muslims simply can't understand why the majority community remains insensitive to their anguish over the brutalities in Iraq and other Muslim countries. It is not the nuclear deal that the community is protesting; it is George Bush they have a problem with. It is mischievous to blur the boundary.

Educated Muslims are also angry with the suggestion that they should "speak out". What do they want us to say, asks Ahmad—"that we don't have the right to protest?" Liberals and conservatives alike point out that every worthwhile Muslim organisation has condemned the intemperate utterances of a UP minister, the Lucknow violence and the Varanasi blasts. Yet they are told again and again to speak out. Kamal Farooqi of the Muslim Personal Law Board says: "I have serious objections to this. No one has the right to tell me my safety lies in being scared and quiet." Yet, Muslims have learnt that every time they become vocal, a heavy price is exacted.
Posted by: john || 03/12/2006 00:00 || Comments || Link || E-Mail|| [10794 views] Top|| File under:
Who's in the News
82
[untagged]
Bookmark
E-Mail Me
The Classics
The O Club
Rantburg Store
The Bloids
The Never-ending Story
Thugburg
Gulf War I
The Way We Were
Bio
Merry-Go-Blog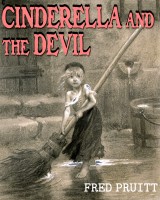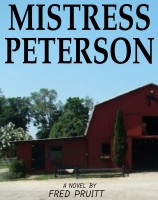 On Sale now!


A multi-volume chronology and reference guide set detailing three years of the Mexican Drug War between 2010 and 2012.

Rantburg.com and borderlandbeat.com correspondent and author Chris Covert presents his first non-fiction work detailing the drug and gang related violence in Mexico.

Chris gives us Mexican press dispatches of drug and gang war violence over three years, presented in a multi volume set intended to chronicle the death, violence and mayhem which has dominated Mexico for six years.
Click here for more information


Meet the Mods
In no particular order...


Steve White
Seafarious
tu3031
badanov
sherry
ryuge
GolfBravoUSMC
Bright Pebbles
trailing wife
Gloria
Fred
Besoeker
Glenmore
Frank G
3dc
Skidmark



Better than the average link...



Rantburg was assembled from recycled algorithms in the United States of America. No trees were destroyed in the production of this weblog. We did hurt some, though. Sorry.
34.229.119.176

Help keep the Burg running! Paypal: