-Short Attention Span Theater-
U.N. Secretary: Rise of Nationalism Threatens Fight Against Climate Change
[Breitbart] United Nations (U.N.) Secretary-General Antonio Guterres said in an interview with the British Broadcasting Corporation (BBC) Thursday that the trend in favor of nationalist policies around the world is making it harder to promote a global approach to fighting climate change.

"I think that it is clear to me that the world is more polarized. We have more and more nationalist approaches being popular and winning election or having strong election results," Guterres said. "We see the trust between public opinions and institutions ‐ governments, political establishments but also International organization ... being eroded."

The BBC journalist who interviewed Guterres pressed him on President Donald Trump's decision to withdraw the United States from the Paris climate agreement.

"Is it a problem that the world's most powerful man is a climate change skeptic?" BBC's New York correspondent Nick Bryant asked Guterres.

Guterres did not criticize Trump but instead said it is more important that the fight against so-called manmade climate change should be a grassroots effort.


Posted by: Besoeker || 11/30/2018 02:15 || Comments || Link || E-Mail|| [6464 views] Top|| File under:
-Signs, Portents, and the Weather-
Tijuana Health Officials: More Than One-Third of Caravan Riders Have Infectious Diseases
[Fox via Townhall] According to the Tijuana Health Department, more than one-third of those who rode the caravan from Central America are being treated for an illness. Out of the 6,000 illegal aliens who are currently in Tijuana, 2,267 of them are are ill. Diseases include respiratory infections, tuberculosis, chickenpox and other more serious conditions, Fox News reported.

The Tijuana Health Department spokesperson who spoke with Fox News confirmed that there are:

• Three confirmed cases of tuberculosis.
• Four cases of HIV/AIDS.
• Four separate cases of chickenpox.
• At least 101 have lice.
• Multiple skin infections.

The department is also warning about a potential Hepatitis outbreak because the caravan riders are living in unsanitary conditions. Part of that is because thousands of the illegal aliens are being housed at the Benito Juarez Sports Complex near the San Ysidro United States-Mexico Port of Entry. The shelter is only designed to hold 1,000 people and has 35 port-a-potties for them.

"People aren't able to take showers, they sleep on the floor, nobody is cleaning the bathrooms, so the conditions are there for a major infection,' Carlos Betanzos, a coordinator for Ministerios Nazarenos de Compasión, an Evangelical aid group, told The Daily Mail. "We've had lung disease, flu, diarrhea, hypertension. One guy yesterday had chicken pox - but thankfully just one."


for now...give it a week


Betanzos said their main concern right now is the flu, which is likely to spread amongst the group because colder temperatures and rain are beginning to set in.
Posted by: Besoeker || 11/30/2018 05:50 || Comments || Link || E-Mail|| [6461 views] Top|| File under:
-Land of the Free
Strategic Relocation: Are you missing out?
[American Partisan] The concept of strategic relocation is not new, but it's recently become more popular, as more and more liberty-loving folks get tired of being crammed into crowded public transportation or spending hours on the road in the daily snail-pace commute. For many, the thought of leaving everything can be a bit terrifying, and if you have a family who doesn't want to leave, you might be thinking that your Big Move is more of a pipe dream than a real possibility, even though you see the death grip on your everyday freedoms tightening by the day. Here's the truth: it can be done. And yes, you can be amazingly happy in a new location that is more conducive to the type of life you want to live.

Just like changing your physical condition requires time, discipline, and effort, so does changing your permanent residence. Add to that a lot of planning, and you'll see yet another reason why a lot of people don't do it. Before we get into how to effectively and efficiently plan such a move, however, let's look at why you might choose that path ‐ or at least, why you're probably interested in the idea. Over the next few days we'll go through the process of aligning your thought process, getting down to brass tacks, and even what you should be doing when you get to your new location.

WHY MOVE?
Maybe you live in a high-crime neighborhood. Contrary to what society will tell you these days, moving because you don't want to deal with crime, homeless camps, drug addicts, or other social problems and vices does not make you a racist. If you want a safer environment for your family, then moving might be your best bet. When I first purchased my home in a quiet lake community north of Seattle, it was a great environment for my kid to grow up, with lots of opportunities. A few short years later, within a five block radius, there was a convicted rapist, a chop shop, a meth house, two shootings, and a hotbed of criminal activity on the next corner. That's not counting the commute, which more than doubled in time due to exploding population. It was time to go, and I don't regret making that move one bit. It was hard ‐ and it continues to be. For us, it's worth it, and we would never even consider leaving our little farm.

There is a long list of reasons why moving out of the city is an excellent choice; if you're already considering it, then you've probably already thought of at least some of these:
Posted by: Besoeker || 11/30/2018 00:00 || Comments || Link || E-Mail|| [6472 views] Top|| File under:
The secret behind attacks on Washington and Riyadh
[ENGLISH.ALARABIYA.NET] Well-known American journalist Leon Wieseltier wrote articles criticizing

B.O. regime

's stance on the Syrian war in The New Republic magazine. There were horrific scenes of children's bodies while the superpower kept silent.

Back then, the press did not push Obama to take a more decisive position ‐ not to topple Assad but to at least intimidate him and put an end to the increasing number of those killed every day.

It actually supported him and agreed with him on the idea that entering Syria means not exiting it, i.e. a new Iraq. Neither the president nor the press want any American soldier to be killed for this purpose.
Continued on Page 49
Posted by: Fred || 11/30/2018 00:00 || Comments || Link || E-Mail|| [6460 views] Top|| File under: Govt of Saudi Arabia
Home Front: Politix
Questions about stolen elections not going away in California...
[American Thinker] So once again, this happened:

TJ Cox defeated three-term Republican Rep. David Valadao on Wednesday, giving Democrats a gain of seven House seats in California and 40 nationwide ‐ the party's strongest midterm showing since the Watergate era in the mid-1970s.

Cox clinched his victory more than three weeks after election day, when updated results from Fresno and Kings counties pushed his lead over Valadao to 529 votes. The contest was the country's last remaining undecided congressional contest.

Cox, 55, trailed the GOP lawmaker by nearly 4,400 votes on election night but steadily gained ground as mail-in and other ballots tipped his way.

And that follows the obvious funny stuff that went with the sudden surge of 'found' ballots that got Republican congressional candidate Young Kim displaced from her congressional victory to Democratic Party machine pol Gil Cisneros. Both Kim and Valadao were terrific Republicans who had big leads on election night, and both cases, had the elections actually called for them until ... all these found ballots got found and the counting went on and on and on until the Democrat won.

Even outgoing House Speaker Rep. Paul Ryan, the nambiest-pambiest of all Republicans, pretty well admitted there was a problem. According to Carla Marinucci of Politico:

"We were only down 26 seats the night of the election and three weeks later, we lost basically every California race,'' Ryan said Thursday. "This election system they have ‐ I can't begin to understand what 'ballot harvesting' is."

Seriously, isn't it all just the wildest of coincidences? The GOP was ahead in several congressional races in California and then all these votes nobody knew about showed up. And even more coincidental, all the voting went one way - to the Democrats. A powerful op-ed by California Republican National Committee leader Shawn Steel, pretty well lays out what happened, why the Democrats could scarf up all but a few of California's congressional seats even though they came in districts that were always traditionally Republican, leaving California with almost zero Republican representation whatever in what has become a Stalinist one-party state monopoly with no competition and a very revolutionary leftwing agenda. He sums it up in the SEO as: 'No one needs voter fraud when all the rules are changed' and points out that creepy practices such as "ballot harvesting" (where Democratic operatives gather mail-in ballots and oh so helpfully turn them in), which is illegal in most states, and California's bad Department of Motor Vehicle registrations, loaded with errors, had a lot to do with it. He also points to youth 'pre-registration' voting sign-ups, even though kids get registered whether they like it or not at the DMV, felons getting their crimes downgraded to misdemeanors so as to get to vote from jail, illegal immigrants voting - studies show it was a lot of them, and involuntary mail ballots (I get those and I most certainly didn't ask for them) means that lots of paper ballots laying around from people who may not want to vote or don't live here, sitting in mailboxes - that somehow get filled in and turned in.

It really is a corrupted process, and not surprisingly, Democrats are the sole beneficiaries while the state's many traditional Republicans are shut out and get nothing.
Posted by: Besoeker || 11/30/2018 12:53 || Comments || Link || E-Mail|| [6466 views] Top|| File under:
Obama Blasts Trump's Use Of Tear Gas On Foreigners: 'Frankly, I Would Have Used A Drone Strike'
[Babylon Bee] WASHINGTON, D.C.‐Addressing a crowd at a lucrative speaking engagement Tuesday evening, former president Barack Obama slammed President Trump for his "inhumane" use of tear gas at the border earlier this week, pointing out that a drone strike would have done the job much more effectively.

Obama ripped into Trump for using tear gas when a simple deadly drone strike would have sufficed.

"Whenever I had a problem with foreigners, I never turned to inhumane methods like tear gas‐instead, I just took 'em out with a well-placed Hellfire II," he said, drawing cheers. "It's a much cleaner, faster method of dealing with non-Americans‐and even the occassional American citizen," he added.

"It's great‐you just call it in and wham, bam, thank you MQ-9 Reaper. No muss, no fuss," he said. He added that while the Border Patrol did use tear gas fairly often during his term in office, it "didn't count" because the media wouldn't cover it.

Obama grinned and winked at his audience, then dropped the microphone.

The crowd then lept to its feet to applaud the "compassionate" ex-commander in chief, weeping and yelling "We miss you!"
Posted by: Besoeker || 11/30/2018 08:20 || Comments || Link || E-Mail|| [6461 views] Top|| File under:
Marc Lamont Hill Now Looking For New Job After Comments About Israel
As reported late last evening by our own 746.


[MEDIAite] CNN severed ties with contributor Marc Lamont Hill on Thursday, following comments the university professor made about Israel and Palestine in a speech at the United Nations.

"Marc Lamont Hill is no longer under contract with CNN," a CNN spokesperson told Mediaite.

Hill urged countries to boycott Israel in a speech on Wednesday, calling for a "free Palestine from the river to the sea." His comments sparked an immediate backlash, with many noting "from the river to the sea" is a phrase used by Hamas and other anti-Israel terror groups. The phrase implies the replacement of Israel by a Palestine stretching from the Jordan River to the Mediterranean Sea ‐ though Hill disputes this characterization of his comments.

"We have an opportunity to not just offer solidarity in words but to commit to political action, grass-roots action, local action and international action that will give us what justice requires and that is a free Palestine from the river to the sea," Hill said in his speech.

His comments were condemned as anti-Semitic by the National Council of Young Israel and Anti-Defamation League.
Posted by: Besoeker || 11/30/2018 05:34 || Comments || Link || E-Mail|| [6463 views] Top|| File under:
Despite Claims Of Suppression In Georgia, Registration and Turnout Increased Under Kemp
[Free Beacon] Claims of voter suppression tainted Georgia's political landscape this election cycle, impacting races up and down the ballot, but none more so than the contest for governor.

The Democratic nominee in that race, Stacey Abrams, and her allies leveled accusations of voter suppression against the Republican nominee, Brian Kemp, in an effort to undermine his victory on Election Day. Complicating matters further for Kemp was the fact that he was also the sitting secretary of state with responsibility for administering elections.

Even though the ballots have been counted, indicating Kemp prevailed by a margin of 54,000 votes‐well out of run-off territory‐Abrams has refused to drop the notion of voter suppression.
Posted by: Besoeker || 11/30/2018 02:23 || Comments || Link || E-Mail|| [6463 views] Top|| File under:
Iraq
Muqtada al-Sadr and rising tensions between Iran and Iraq
[ENGLISH.ALARABIYA.NET] Economic and political tensions are rising between Iran and Iraq. One of the major contributors is the souring of
Moqtada Tater al-Sadr


... the (seemingly former, maybe future) Iranian catspaw holy man who was 22 years old in 2003 and was nearing 40 in 2010. He spends most of his time in Iran, safely out of the line of fire, where he's learning to be an ayatollah...


's personal relationship with Iran and, to a lesser extent, Iraq's cooperation with the sanctions imposed on Iran by the United States this month.

For much of his career as the leader of the Sadr Trend, Moqtada al-Sadr has had a very close relationship with the Iranian leadership ‐ both political and religious. al-Sadr rose to prominence opposing the Americans in Iraq after the 2003 ouster of Saddam Hussein. He has been their main operative in Iraq for much of the time since.
Continued on Page 49
Posted by: Fred || 11/30/2018 00:00 || Comments || Link || E-Mail|| [6463 views] Top|| File under: Govt of Iraq
Terror Networks
Tinker, Tailor, Journalist, Spy: Jamal Khashoggi And The Story Not Being Told
Sent in yesterday as a comment by BP in our Rantburg UK office.
[American Partisan] On 2 OCT 2018, Washington Post journalist and middle eastern political activist Jamal Khashoggi went missing after entering the Saudi Arabian consulate in Istanbul, Turkey. Some in the course of the last news cycle has alleged this to be a much deeper incident than it appears on the surface; a vanished journalist, murder, international intrigue, a Saudi administration in conflict with Turkey; both jockeying for power in a region bound for widespread war in the coming years. Over a year post-living in exile after being banned from the Kingdom of al Saud, Khashoggi returned to the assumed security of the nation of his familial ancestry while continuing a career of revolutionary praxis through media in the mideast region. Needing a legal certificate of divorce from the Saudi government, Khashoggi felt safe approaching the embassy- in and out, no harm, no foul.

How wrong he was.

Embassies and consulates are nerve centers for declared spooks of a nation. Formal intelligence officers working in a nation must be declared. Journalists, on the other hand, can get placed into positions of unique access and are often conduits for sensitive information. In any country where intelligence operations are being run (and that's all of them) a nation's embassy serves as the hot spot for intelligence and in turn, counterintelligence. With Khashoggi, we find an example of split loyalty divided between revolutionary Marxism and a convenient ally found in the politics of revolutionary Islam. Possibly best examining this juxtaposition is his quote from a WaPo piece in late August:
Posted by: Besoeker || 11/30/2018 00:00 || Comments || Link || E-Mail|| [6460 views] Top|| File under: Govt of Saudi Arabia
Government
Chris Farrell: How the State Dept. Outsources YOUR Tax Dollars to George Soros Front Groups (video)
[Judicial Watch] As the migrant caravan has been developing in the news for the past few months, Bill O'Reilly has set his focus on the funding that is allowing this highly orchestrated caravan to operate. As we have reported, the money trail seems to lead back to George Soros. On today's No Spin News, Judicial Watch Director of Investigations and Research Chris Farrell gives his expertise on Soros and specifies exactly how George Soros is operating and how it is directly impacting the American taxpayers.
Posted by: Besoeker || 11/30/2018 00:53 || Comments || Link || E-Mail|| [6462 views] Top|| File under:
Who's in the News
37
[untagged]
3
Taliban
3
Govt of Pakistan
2
Houthis
2
Tehreek-i-Labbaik Pakistan
2
Govt of Iraq
2
al-Shabaab (AQ)
2
Govt of Saudi Arabia
1
Muslim Brotherhood
1
Narcos
1
Tin Hat Dictators, Presidents for Life, & Kleptocrats
1
Arab Spring
1
Govt of Iran
1
Govt of Iran Proxies
1
Govt of Qatar (MB)
1
Govt of Syria
1
Islamic State
1
Moslem Colonists
Bookmark
E-Mail Me
The Classics
The O Club
Rantburg Store
The Bloids
The Never-ending Story
Thugburg
Gulf War I
The Way We Were
Bio
Merry-Go-Blog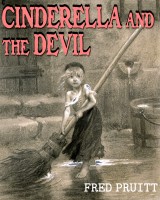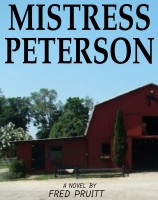 On Sale now!


A multi-volume chronology and reference guide set detailing three years of the Mexican Drug War between 2010 and 2012.

Rantburg.com and borderlandbeat.com correspondent and author Chris Covert presents his first non-fiction work detailing the drug and gang related violence in Mexico.

Chris gives us Mexican press dispatches of drug and gang war violence over three years, presented in a multi volume set intended to chronicle the death, violence and mayhem which has dominated Mexico for six years.
Click here for more information


Meet the Mods
In no particular order...


Steve White
Seafarious
Pappy
lotp
Scooter McGruder
john frum
tu3031
badanov
sherry
ryuge
GolfBravoUSMC
Bright Pebbles
trailing wife
Gloria
Fred
Besoeker
Glenmore
Frank G
3dc
Skidmark
Alaska Paul



Better than the average link...



Rantburg was assembled from recycled algorithms in the United States of America. No trees were destroyed in the production of this weblog. We did hurt some, though. Sorry.
3.236.124.56

Help keep the Burg running! Paypal: