Thanks to all the veterans on Veterans Day!
Thanks to all the veterans and to those veterans here on Rantburg. Thank you very much for your service and all of your sacrifices while serving our great country. You are true patriots. Thanks to veterans' families as well because they also share in the sacrifices.
Posted by: JohnQC || 11/11/2019 11:07 || Comments || Link || E-Mail|| [354 views] Top|| File under:
-Lurid Crime Tales-
Fiona Hill Details Relationship with Christopher Steele, Disparages Steele Dossier
[National Review] During her testimony, former National Security Council staffer Fiona Hill revealed that she had a three-year working relationship with Christopher Steele, the former British spy contracted by opposition-research firm Fusion GPS to produce the infamous Steele Dossier, but doubted the accuracy of his dossier, according to a transcript published Friday.

"He was my counterpart when I was the director, the national intelligence officer," Hill told Representative Jim Jordan (R., Ohio). "When I had to do liaison meetings with the U.K., he was the person I had to meet with." Hill said she worked directly with Steele from 2006 to 2009.

Hill's comments confirmed a Politico profile on Hill from September 30, which described her relationship with Steele. "She had a high opinion of Steele, and thought he was very smart," a foreign-policy veteran, and one of Hill's close friends, told Politico.

Hill confirmed that she had met with Steele during the 2016 election, which was included in the Politico story.

"That was prior to the time that I had any knowledge about the dossier," she stated. "He was constantly trying to drum up business, and he had contacted me because he wanted to see if I could give him a contact to some other individual, who actually I don't even recall now, who he could approach about some business issues."

Hill also discussed Steele's dossier in the testimony, saying that upon reading it, she had had "misgivings and concern that [Steele] could have been played," because "the Russians would have an ax to grind against him given the job that he had previously."

"I don't believe it's appropriate for him to have been hired to do this," Hill said of Steele's contract with Fusion GPS. "I almost fell over when I discovered that he was doing this report."
Posted by: Besoeker || 11/11/2019 05:24 || Comments || Link || E-Mail|| [233 views] Top|| File under:
ABC Asks Viewers To Send In Evidence On Epstein So They Can Destroy It And Then Murder You
[Babylon Bee] NEW YORK, NY‐In a special PSA at the end of a news segment this morning, ABC News asked the station's viewers to send in any evidence on Jeffrey Epstein and his possible connections among the rich and powerful, so that they could destroy said evidence and then murder the person who sent it in.

"If you have anything that would help us uncover how deep this thing goes, please, we beg you: send it to our tipline so we can immediately bury it," one on-air personality pleaded with the audience. "It's important that we find out how many connections Epstein had among the political elite, so we can shield those elites from any damaging accusations."

ABC News has provided a form on its website for you to send in evidence on the Epstein scandal and fill in your name and address. You must accept the station's terms of service, which include allowing them to send agents to your house to scrub you from existence.

"You might think this is a bad thing, getting killed for sending us evidence---but keeping our elite friends out of jail is far more important than your personal safety," the anchor concluded. "Remember, the needs of the rich and powerful outweigh the needs of the you."
Posted by: Besoeker || 11/11/2019 02:15 || Comments || Link || E-Mail|| [301 views] Top|| File under:
Why Republicans MUST Subpoena Eric Ciaramella
[The Federalist] Adam Schiff acted as everyone with a pulse believed he would. Late on Saturday he deep-sixed the rights of the accused. He trampled on the right of one to face their accuser. He hacksawed the fundamental rights of fairness, and again portrayed himself as some sort of omniscient being with final say.

So it was just Adam Schiff being himself.

The embarrassingly laughable ego-maniac that started this #fauxpeachment farce to begin with.

In releasing the letter to the ranking member of the House intel Committee he alerted the world that he would "disallow" witnesses such as Hunter Biden (you know, the guy named in the phone call at the center of this proceeding) and the "anonymous whistleblower" (the guy Schiff coordinated with to launch this circus).

There is zero reason to deny the minority party access to either witness. For if everything that Schiff is doing is on the up and up such testimony would add to the "transparent case," The case being that the president committed such heinously criminal acts that violate the conscience of the people who elected him that the only remedy remaining is to regretfully remove him from office.

Hearing from the witnesses‐if the case was legitimate‐would bolster majority party claims and truly set in play a test in the Senate for a Constitutional crisis of duty.

Of course the monkey-grinder dance routine from Schiff is perhaps the least legitimate undertaking in the people's House in perhaps the history of the nation.

No one believes it's serious.
Posted by: Besoeker || 11/11/2019 01:49 || Comments || Link || E-Mail|| [874 views] Top|| File under:
Cyber
The State of California Could Have Stopped 8Chan: It Didn't
[Bellingcat] Over the course of 2019, the website "8chan" has directly inspired four acts of terrorism around the world, killing 76 people and wounding 80. The mass shootings in Christchurch, Poway, and El Paso are well-known. The mass shooting in Halle, Germany, which killed two and injured two more, received less attention. Since 8chan was dropped by its service providers and taken offline after the El Paso attack, the Halle shooter was unable to announce his killing spree there. Yet the connection was still obvious: the shooter's attack was livestreamed, like the Christchurch shooting. He identified himself as "anon", a general term for chan users.

The most direct connection between the Halle shooter and 8chan was hidden in the killer's manifesto, in a joking reference he made to someone named Mark Mann. The shooter claimed Mann helped fund the attack. There is no evidence of this. But Mark Mann is an employee of NT Technology, an internet service provider owned by Jim Watkins, who also owns 8chan. Mann is Jewish, and the Halle shooter's reference to him was almost certainly a cruel joke. The fact that Mann was referenced at all suggests the shooter was deeply familiar with the infamous image board.

8chan's ability to continue inspiring attacks after its dissolution is disturbing. More worrying still is the fact that, over the last several months, Jim Watkins has waged a slow, grinding battle to bring the site back online. A number of volunteers, including 8chan's former founder and the co-author of this article, Fredrick Brennan, have fought tooth and nail to stop him. But early in November the site, rebranded as "8kun", came back online.

As I write this, 8kun has gone up and down for the past several days. It was dropped from its most recent host, a Russian ISP located two hours from North Korea, on November 3, 2019. It will come back online. If not via the normal web, than through peer-to-peer means like Tor. There was, however, a point at which the resurrection of 8chan could've been stopped — perhaps even forever. This is the story of why that did not happen.

THE STAKES INVOLVED
A discerning reader might ask: if the Halle shooting happened while 8chan was offline, does it really matter if it comes back up again? Will keeping it down reduce the number of shootings it helps to spawn?

There is no certain answer here, but there is evidence to suggest that yes, keeping 8chan offline is better for public safety. While the Halle shooting happened with 8chan offline, the shooter had presumably been a regular user of the image board for quite some time. It is reasonable to assume he was radicalized there. Since he went out of his way to copy several of the Christchurch shooter's tactics, we can assume that manifesto had a significant impact on him.

In the wake of the Christchurch and Poway shootings, anons went out of their way to declare the killers "saints" and share their manifestos to every corner of the Internet. The Christchurch manifesto was even printed and sold on the streets of Ukraine. With 8chan down, there has been no similar concerted effort to spread the Halle shooter's manifesto, nor the home-built firearm instructions he sought to make viral. 8chan's /pol board was unique within the fascist media ecosystem; no comparable community of a similar size exists.

Outside of /pol, 8chan was also the host of the Q Research Board. It was the only place where the mysterious individual(s) known as "Q" could post and confirm his identity to his followers. With 8chan down, there were no Q drops for three months. During the brief time when "8kun" was online and functional, Q made four new drops, breathing life into the dangerous cult that exists around the conspiracy theories Q pushes. Qanon has already inspired a murder and a number of non-lethal attacks, including one on the Hoover Dam. In August of 2019, the FBI warned that conspiracy theories like Qanon encourage, "…the targeting of specific people, places and organizations, thereby increasing the risk of extremist violence against such targets."

THE FIGHT TO KEEP 8CHAN OFFLINE
A number of journalists and activists, including me, have fought to keep 8chan in its grave. No one has put in more work than Fredrick Brennan. Since he is the man who founded and coded the website back in 2013, this is probably appropriate. The public face of this fight has been a social media campaign to name and shame the companies hosting and providing registration services to 8chan. This stopped the site from coming back online, but as long as Jim Watkins and his businesses own the servers 8chan's data was stored on, they can continue their efforts to bring the site back, perhaps indefinitely.

Reporting by Mashable on August 5, 2019 identified Centauri Communications as the company that provided internet access to 8chan's physical servers. In early September, 2019, Fredrick Brennan verified that Centauri's servers were the second to last step on the traceroute for N.T. Technology, Jim Watkins's company. Without Centauri, his business would not be online.
Posted by: Skidmark || 11/11/2019 07:41 || Comments || Link || E-Mail|| [352 views] Top|| File under:
Home Front: Politix
Don't Laugh Too Hard At Bloomberg Or He Might Not Run
Kurt Schlichter


Name the Democrat who is super-excited to have Michael Bloomberg barge into the Dem primaries like some nutty ex-girlfriend who gave you crabs popping in at your wedding. Where is the groundswell of support behind this pint-sized presidential aspirant? Perhaps the Democratic consultants who didn't sign up with one of the other goofy candidates are happy. The micro-zillionaire may not have charisma or a vision or actual human support, but he's got endless bucks to squander on electoral parasites.

So, those jerks will love him getting in. And so will us Republicans ‐ Trump already has a nickname laid upon the numismatic gnome, "Little Michael."

Real talk: the guy is delusional. Can you hear the excitement about the Verne Troyer of American politics bubbling over in the Midwest where this election's going to be won?"

"Hey Lou, good news. That Bloomberg guy is in the race. I've been lookin' for a miniature Manhattan finance snob who wants to ban Cokes, take our deer rifles, and who makes the New York Times happy."

"Yeah Phil, I'm sure getting tired of all this great economic good news and my kids not coming home in boxes from Whocaresistan."

"We need a guy who's thinks he's smarter and better than us and isn't afraid to tell us how to live our lives!"
Posted by: g(r)omgoru || 11/11/2019 03:39 || Comments || Link || E-Mail|| [228 views] Top|| File under:
The Sad, Sad State Of Virginia
[Townhall] Ever since its citizens liked Ike in '52 (other than one brief hiccup in 1964 when Johnson trounced Goldwater almost everywhere), the Commonwealth of Virginia had voted reliably Republican, until 2008. That year, in a wave election, Democrat Barack Obama won several states Republicans typically win, like Florida, North Carolina and Arizona. One could have been forgiven, then, for thinking Virginia would come back to the fold after the hipness wore off and the cold, hard reality of quasi-socialist governance became all-too-real. After all, this is Old Dominion we're talking about, the land of Monticello and Williamsburg, of Washington, Jefferson, Madison, and more prominent founding Americans than anywhere else. From Nathaniel Bacon to George Mason to Patrick Henry and countless more, freedom and resistance to tyranny have been an indelible part of that great state's heritage.

But sadly, the blue never wore off. It only grew deeper and more dominant, until last week, when the tiniest tint of red faded into the darkness like the last sunset of a dying man, never to return.

That's right, folks. With a Democratic governor, lieutenant governor, attorney general, both United States senators, seven of 11 representatives, and now both State houses, the Commonwealth of Virginia is now officially a blue state on par with the socialistic dystopias of California, New York, and New England. It's been a long time coming, albeit a slow, gradual march to the abyss, but the land of the Bill of Rights, the Declaration of Independence, and "sic semper tyrannis" has now become the land of the snowflakes and social justice warriors.

Which leaves many wondering, how on earth did this happen? Fox News host Laura Ingraham's Wednesday night analysis may have gotten the attention of Media Matters, but that doesn't mean it's any less true. To Ingraham, the "road to Democratic dominance" in the formerly right-of-center state was paved with demographic changes that began taking place long before Trump's 2015 trip down that New York City escalator.

"Virginia's foreign-born population nearly doubled from 2000 and 2017," said Ingraham, "and these immigrants are mostly concentrated in Northern Virginia. Fairfax County, Loudoun County, Prince William County, outside of D.C., and they are altering the demographic makeup of the state - and, as The Washington Post and others have pointed out, the electorate."
Posted by: Besoeker || 11/11/2019 02:42 || Comments || Link || E-Mail|| [341 views] Top|| File under:
Nikki Haley claims top aides tried to recruit her to 'save the country' by undermining Trump
[Houston Chronicle] NEW YORK - Two of President Donald Trump's senior advisers undermined and ignored him in what they claimed was an effort to "save the country," former United Nations ambassador Nikki Haley claims in a new memoir.

Former Secretary of State Rex Tillerson and former White House Chief of Staff John Kelly sought to recruit her to work around and subvert Trump, but she refused, Haley writes in a new book, "With All Due Respect," which also describes Tillerson as "exhausting" and imperious and Kelly as suspicious of her access to Trump.

"Kelly and Tillerson confided in me that when they resisted the president, they weren't being insubordinate, they were trying to save the country," Haley wrote.

"It was their decisions, not the president's, that were in the best interests of America, they said. The president didn't know what he was doing," Haley wrote of the views the two men held.

Tillerson also told her that people would die if Trump was unchecked, Haley wrote.

Tillerson did not respond to a request for comment. Kelly declined to comment in detail, but said that if providing the president "with the best and most open, legal and ethical staffing advice from across the (government) so he could make an informed decision is 'working against Trump,' then guilty as charged."

In the book, which was obtained by The Washington Post ahead of its release Tuesday, Haley offers only glancing critiques of her former boss, saying she and others who worked for Trump had an obligation to carry out his wishes since he was the one elected by voters.

The former South Carolina governor, widely viewed by Republicans as a top potential presidential candidate, has repeatedly sought to minimize differences with Trump while distancing herself from his excesses. Haley, 47, writes that she backed most of the foreign policy decisions by Trump that others tried to block or slow down, including withdrawal from the Iran nuclear deal and the Paris climate accord and the relocation of the U.S. Embassy in Israel to Jerusalem.

In a New York interview with The Post coinciding with the book release, Haley also dismissed efforts by House Democrats to impeach Trump. She said she opposes Trump's efforts to seek foreign help for political investigations in a call with Ukraine's president, but that the actions are not impeachable.
Posted by: Besoeker || 11/11/2019 02:27 || Comments || Link || E-Mail|| [187 views] Top|| File under:
NY Times: 'Tidal Wave' of Mass Immigration Hands Virginia to Democrats
[Breitbart] A "tidal wave" of mass immigration has "tilt(ed) the field toward the Democrats" in the state of Virginia, the New York Times admits.

Last week, Democrats took control of Virginia's House of Delegates and the State Senate. Now, the Democrats hold power over the state's legislature, the governor's seat and the lieutenant governor's seat ‐ the first time since 1993 that this has occurred.

The New York Times now admits that four to five decades of mass immigration ‐ where about 1.2 million legal immigrants are admitted to the United States every year ‐ has shifted Virginia into a blue state:


Not long ago, this rolling green stretch of Northern Virginia was farmland. Most people who could vote had grown up here. And when they did, they usually chose Republicans.

The fields of Loudoun County are disappearing. In their place is row upon row of cookie-cutter townhouses, clipped lawns and cul-de-sacs ‐ a suburban landscape for as far as the eye can see. Unlike three decades ago, the residents are often from other places, like India and Korea. And when they vote, it is often for Democrats.

"It's a totally different world," said Charles Poland, 85, a retired history professor whose family has lived in Loudoun County for four generations. His family farm is now dotted with subdivisions filled with four and five-bedroom homes that sell for $750,000. The family legacy is a road named Poland. "If my parents came back today, they wouldn't recognize the place. The changes came like a tidal wave."

As Breitbart News analyzed, Virginia's foreign-born population has boomed over the last few decades. In 1990, Virginia was home to less than 312,000 foreign-born residents. Today, there are close to 1.1 million, almost four times what the population was three decades before.

In 2019, 1-in-10 Virginia residents are foreign-born. In 1990, only about 1-in-28 residents were born outside the U.S.

Posted by: Besoeker || 11/11/2019 00:00 || Comments || Link || E-Mail|| [302 views] Top|| File under:
Syria-Lebanon-Iran
It's In The Lebanese President's Hands, Literally
[Bellingcat] What betrayed all the efforts at hiding the president's inability to deliver an unedited ten-minute-and-forty-two-seconds speech was the president himself. More specifically, his hands.

While he is sitting behind his desk, the location of his hands and fingers around the desk pad varies within a split second almost every time the camera cuts to a new angle, and without him making that transitional movement.

This is an impossible scenario for a single take, and instead suggests heavy editing: splicing from various takes and combining them for the best possible effort to project a continuous speech. This abrupt, unexplained change in hand location happened eight times out of ten camera changes — not counting the return to the original angle — and therefore suggests the possibility of using different versions of the recorded speech at varying intervals, ranging from nine seconds to three minutes and 42 seconds, or the need to edit out intermediate passages.
Posted by: Skidmark || 11/11/2019 08:15 || Comments || Link || E-Mail|| [162 views] Top|| File under:
Terror Networks
Does leadership decapitation lead to the demise of terrorist organizations? Study sez:
[MITPressJournals] Does leadership decapitation lead to the demise of terrorist organizations? Can the United States undermine or destroy terrorist organizations such as al-Qaida by arresting or killing their leaders? What explains organizational resilience to leadership targeting? Leadership decapitation, or the killing or capturing of the leaders of terrorist organizations, has become a core feature of U.S. counterterrorism policy. Many scholars and analysts claim that it weakens terrorist organizations and reduces the threat they pose. Unsurprisingly, they saw the killing of Osama bin Laden on May 2, 2011, in Abbottabad, Pakistan, as a major tactical victory for President Barack Obama and for the broader war on terrorism. Despite the success of this operation and subsequent attacks on al-Qaida leaders, decapitation is unlikely to diminish the ability of al-Qaida to continue its activities in the long run. Rather, it may have counterproductive consequences, emboldening or strengthening the organization.

Since the terrorist attacks of September 11, 2001, the United States has killed or captured many al-Qaida leaders as part of a general campaign to decapitate the organization. It has employed a variety of military operations to achieve this objective, including raids by Special Operations forces. Both bin Laden and Abu Musab al-Zarqawi, leader of al-Qaida in Iraq, were killed as a result of such raids. On October 5, 2012, U.S. forces captured Abu Anas al-Libi, an al-Qaida leader, in a raid in Libya. The United States has also relied heavily on drone strikes to target al-Qaida leaders and other militants in Afghanistan, Pakistan, and Yemen.

In June 2012, Abu Yahya al-Libi, then al-Qaida's deputy leader, was killed in Pakistan in a drone strike coordinated by the Central Intelligence Agency. Highly experienced, al-Libi served an important operational function within the organization. Scholars and policymakers saw his death as a significant blow to an already weakened al-Qaida.2 Nine months earlier, a Hellfire missile fired from a U.S. drone killed Anwar al-Awlaki, a Yemeni-American cleric linked to a number of terrorist plots in the West. On August 22, 2011, Atiyah Abd al-Rahman, believed to be the organization's second-highest leader, was reportedly killed in a drone strike in Pakistan.3 Rahman served an important communicative function between bin Laden and lower-level operatives. Ilyas Kashmiri, reputed to be a senior member of al-Qaida and the operational commander for Harakat-ul-Jihad al-Islami, was killed in a drone attack in South Waziristan on June 3, 2011.4 These examples illustrate the frequency with which the United States has targeted al-Qaida leaders and operatives over the past few years, speciªcally through the use of drone strikes.5

Despite these and other instances of successful targeting, al-Qaida remains a resilient terrorist organization. Applying a theory of organizational resilience, I examine why targeting al-Qaida's leadership is not an effective counterterrorism strategy and, indeed, is likely counterproductive. A terrorist group's ability to withstand attacks is a function of two factors: bureaucratization and communal support. Analyzing both when and why certain terrorist groups are able to survive leadership attacks, this article differs from existing work by providing a more nuanced lens through which to evaluate the effectiveness of counterterrorism policy.


The center of gravity of Islamic terrorism is their grievance that we occupy their countries and kill their people. Stop doing this and their grievance disappears. Attacking their leaders or footsoldiers will never, ever win the war.




The center of gravity of Islamic terrorism is that we have not surrendered and converted to their faith — that's what their term for the non-Muslim world, Dar al-Harb, the House of War, means. There is only one way, from their perspective, for their grievance to disappear, and that is for us to become members of the Borg. But killing lots of them will discourage the jihadi faction for a while.
Posted by: Herb McCoy || 11/11/2019 00:00 || Comments || Link || E-Mail|| [695 views] Top|| File under: al-Qaeda
Home Front: Culture Wars
San Francisco Is Receiving A Gigantic Greta Thunberg Mural
[Hot Air] We've covered plenty of disturbing news coming out of the City by the Bay over the past couple of years, but I'll confess I didn't see this one coming. Then again, perhaps it's the most natural fit in the world. The event in question is the soon to be completed project of painting a gigantic mural of child climate activist Greta Thunberg on the side of a San Francisco building. Exact dimensions aren't given, but judging by the pictures it's in the range of sixty feet high and forty feet wide. And that's not weird at all... (The Guardian)

San Francisco, a city that prides itself on its eco-consciousness, will soon have a giant likeness of Swedish climate activist Greta Thunberg gazing upon its downtown, reminding residents to respect the planet.

The Argentine muralist Andres Iglesias, who signs his art with the pseudonym Cobre, is expected to complete the project in the central Union Square neighborhood by next week, SFGate reported. Cobre also painted a revered mural of the comedian Robin Williams that has since been demolished.

"Climate change is real," Cobre told SFGate. "This girl Greta is awesome and she knows what she's doing. I hope with this mural people will realize we have to take care of the world."

The artist is apparently somewhat famous in circles where people enjoy, er... huge murals on buildings. And now, everyone passing that neighborhood in San Francisco will have the image of the child who now apparently runs the climate alarmist movement scornfully gazing down on them. How lovely. Of course, this is the same city where they painted over a large mural of George Washington (on the 4th of July, no less) only to have this mural draw public applause. That probably should tell us something.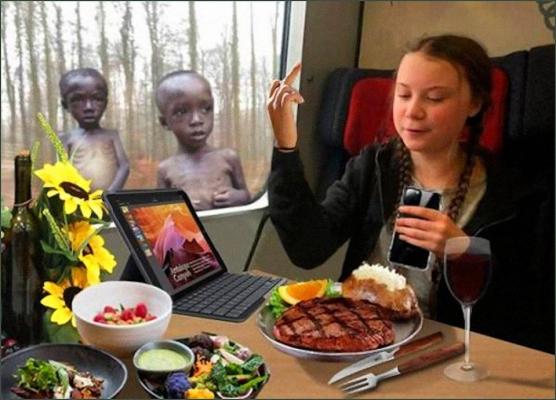 Posted by: Besoeker || 11/11/2019 01:51 || Comments || Link || E-Mail|| [342 views] Top|| File under:
UC Berkeley Instructor: Rural Americans Are 'Bad People'
[Breitbart] An instructor at UC Berkeley argued that "rural Americans" are "bad people" who have made "bad life decisions" in a tweet that he has since deleted.

UC Berkeley instructor Jackson Kernion said that "rural Americans" are "bad people" in a tweet last week. Kernion, a graduate student studying philosophy, has taught ten courses at UC Berkeley over the past few years. The tweet, which was highlighted this week by Campus Reform, was deleted after it sparked criticism from other Twitter users.

"I unironically embrace the bashing of rural Americans. they, as a group, are bad people who have made bad life decisions. Some, I assume, are good people," Kernion wrote in the deleted tweet. "But this nostalgia for some imagined pastoral way of life is stupid and we should shame people who aren't pro-city."

"It should be uncomfortable to live in rural America. It should be uncomfortable to not move," Kernion wrote in a follow-up tweet.

Kernion's tweet inspired significant criticism from other Twitter users. "Thank you for raising awareness of the phenomenon that you can get a PhD in philosophy from a great school like Berkeley and still be a mediocre thinker," one user wrote. "Not surprising to be an asshole, but notable to be not that smart."

Posted by: Besoeker || 11/11/2019 00:00 || Comments || Link || E-Mail|| [471 views] Top|| File under:
Who's in the News
39
[untagged]
6
Islamic State
5
Sublime Porte
4
Govt of Iraq
2
Govt of Iran
2
Taliban
1
Arab Spring
1
Govt of Pakistan
1
Commies
1
Human Trafficking
1
al-Qaeda
1
Moslem Colonists
1
al-Nusra
1
Houthis
1
Govt of Iran Proxies
Bookmark
E-Mail Me
The Classics
The O Club
Rantburg Store
The Bloids
The Never-ending Story
Thugburg
Gulf War I
The Way We Were
Bio
Merry-Go-Blog
Hair Through the Ages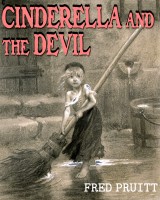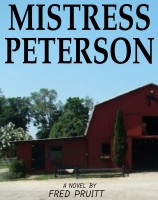 On Sale now!


A multi-volume chronology and reference guide set detailing three years of the Mexican Drug War between 2010 and 2012.

Rantburg.com and borderlandbeat.com correspondent and author Chris Covert presents his first non-fiction work detailing the drug and gang related violence in Mexico.

Chris gives us Mexican press dispatches of drug and gang war violence over three years, presented in a multi volume set intended to chronicle the death, violence and mayhem which has dominated Mexico for six years.
Click here for more information


Meet the Mods
In no particular order...


Steve White
Seafarious
Pappy
lotp
Scooter McGruder
john frum
tu3031
badanov
sherry
ryuge
GolfBravoUSMC
Bright Pebbles
trailing wife
Gloria
Fred
Besoeker
Glenmore
Frank G
3dc
Skidmark
Alaska Paul



Better than the average link...



Rantburg was assembled from recycled algorithms in the United States of America. No trees were destroyed in the production of this weblog. We did hurt some, though. Sorry.
3.235.22.210