-Short Attention Span Theater-
Non, Je ne regrette rien update: Musique de la Légion étrangère. Décembre 2013
Thanks Besoeker: To be accurate, "Je ne regrette rien" is Indeed part of the Para-Legion Heritage.

However singing it is absolutely not welcome on official parades and cérémonies (although not officially banned). This is more like other old Legion songs (the ones of German origin).... you will hear them in more restricted circles, such as the Officers and NCOs mess, or ex-Legion clubs.

However, it is still a favourite one for the Band of the Foreign Legion.

Enjoy!
Posted by: Besoeker || 02/26/2020 07:23 || Comments || Link || E-Mail|| [214 views] Top|| File under:
Europe
How Europe Views Transatlantic Relations Ahead of the 2020 U.S. Election. By the Carnegie Endowment, a globalist think tank
[Carnegie Endowment for International Peace] With ballots already cast in the Iowa caucus and the New Hampshire primary, this year's U.S. presidential election is attracting an unusual level of interest from European observers (and even some trepidation). These Europeans recognize that no matter who wins in November, they need to be well-prepared to handle the consequences. The lesson they learned from 2016 is still fresh.

Back then, U.S. President Donald Trump's win took many in Europe by surprise. For European diplomats in Washington, DC, Democratic candidate Hillary Clinton and her team were known commodities, whereas the personalities and policy positions of Trump and his team were mostly unknown. This forced many Europeans to scramble to develop contacts with members of the incoming administration and to understand its priorities. They are determined not to repeat this mistake and are striving to do more strategic planning about the election's possible implications. So how do European ambassadors and deputy ambassadors in Washington privately view the current state of transatlantic relations? And what do they think will be the consequences for Europe and transatlantic ties if Trump is reelected or, conversely, if a Democrat wins?
Posted by: Herb McCoy || 02/26/2020 00:00 || Comments || Link || E-Mail|| [242 views] Top|| File under:
Government
The Case for Closing the Pentagon
[Politico] The Pentagon, famed as the world's largest office building, sits on 24 acres of land across the Potomac River from Washington. Home to 3.7 million square feet of offices, it was constructed during the Second World War. In anticipation of the military shrinking once peace returned, the building was designed to be easily converted into a records storage center. Instead, if the Trump administration's budget is approved, in 2021 it will oversee the largest defense expenditure since 1945.

This history makes the Pentagon a potent symbol of America's foreign-policy infrastructure in general, which is dominated by a massive, increasingly inefficient military machine better suited to the challenges of the mid-20th century than the early 21st. It is a machine that carries considerable direct economic costs but, more important, overshadows other foreign-policy tools more effective in confronting the global problems that the United States faces today. And just as the Pentagon is no longer fit for its backup purpose of records storage center in an age of cloud computing, nor is the Department of Defense well-placed to readjust to new roles, such as anti-terror or cybersecurity, let alone responding to climate change, pandemic threats or global financial crises.

So, as the 2020 race heats up, presidential contenders should talk big and be specific. While some candidates, including Bernie Sanders and Elizabeth Warren, have said they'd cut defense and shift U.S. foreign policy away from military engagement, they have been light on specifics. But the United States needs a dramatic overhaul to adapt to the global threats of the 21st century, which should include moving away from military engagement and toward international cooperation on issues from peacekeeping to greenhouse gas reduction to global health to banking reform. Such an overhaul should also include cutting the defense budget in half by 2035, and perhaps even getting rid of the Pentagon itself. (Maybe Amazon could move in.)

The Department of Defense was created to win wars against nations that threatened the United States. That is still its major role: Of the Pentagon budget, 71 percent goes to research, development, testing, procurement, operation and maintenance, mostly of large weapons systems designed to defeat other countries' military forces.
Posted by: Besoeker || 02/26/2020 02:39 || Comments || Link || E-Mail|| [205 views] Top|| File under:
Home Front: Culture Wars
House Hunters: A Window on a Derelict Culture
[American Thinker] Like many people, I've been watching House Hunters and its cousin House Hunters International on HGTV with considerable interest, though perhaps not for the usual reasons. I understand the charm the program has for its viewers: the pleasure of visiting houses and their locales, the ideas one may get for redecorating one's own dwelling, the information about places one may wish to visit or move to, the guessing game regarding which of the inevitable three houses the purchasers will settle for, or simply abundant material for one's fantasy life.

But I do wonder how many viewers realize that the whole business is largely a scripted hallucination which may even be hazardous to one's future decisions if taken seriously. And as we will see in the ensuing, it partakes as well of a progressivist rage for leftist queer and gender politics.

To begin with, House Hunters et al. paint a scrubbed and prettified picture of the subject. I recall several episodes dealing with the lovely Greek island of Paros, featuring gorgeous, well-appointed villas replete with lavish amenities including ample showers and impressive fireplaces. I lived in Greece for several years and know the island well -- well enough to know that, like most Aegean islands, it suffers from critical water shortages and an equally critical lack of firewood owing to centuries of forest denudation. Showers will be few and winters will be rheumatoid. And unwary buyers will be sucking lemons.

This is only one instance of the HGTV lie. Cabo San Lucas is another popular HGTV fable, focusing on gleaming condominiums and stunning views. The hagglers, cheats, swarms of importunate vendors, heavy traffic, sewage treatment problems and evidence of extortionate prices are left on the cutting-room floor. Caveat emptor.

Moreover, dialogue and character must rank the program at the lowest end of the entertainment industry scale. The dialogue is cloyingly banal with its ceaseless empty chatter, and the prospective buyers/renovators are generally among the most vapid and unattractive cast of characters one could ever hope to avoid.

These are people whose major interest in life seems to consist of countertops, backsplashes and double vanities; whose speech garbles with wow, awesome, omigod, beachy feel, open concept, price point, lots of natural light, I love it, I'm not a big fan of, we like to entertain, it's a little tight, I like to grill, and so on, a shrunken lexicon tirelessly repeated.

Participants are obviously coached to behave like puppets, but one wonders what self-respecting person would agree to so demeaning a charade. And practically every one of these people apparently possesses a degree of personal taste one would associate with a connoisseur of the fine arts. Couples are expert in architectural distinctions, whether Ranch, Craftsman, Colonial, Cape Cod, Cottage, Farmhouse, Contemporary, Georgian, Art Deco or what have you. This, too, is part of the HGTV lie.

HGTV may once have appealed to family viewing but that is rapidly changing. The participants remain no less fatuous and predictable but now they are gradually becoming same-sex couples as the producers try to "get with" the progressivist trends of the day. These couples are no more intellectually interesting than their normative predecessors and, indeed, are often given to a frisson of theatrical posturing, which seems to go with the territory.

But HGTV has clearly decided to break even newer ground, featuring its first throuple searching for a home in Colorado Springs. The word "throuple" is hammered in to practically every conversational passage as the woke threesome prances around considering furniture and appliances.


Posted by: Besoeker || 02/26/2020 02:53 || Comments || Link || E-Mail|| [222 views] Top|| File under:
Home Front: Politix
Russians Declare Election Too Chaotic For Them To Successfully Interfere
[Babylon Bee] MOSCOW‐The Russians were excited once again for a U.S. presidential election in which they could interfere to sow division and discord, but their excitement soon turned to dismay when they found an election already too chaotic for them to follow.

"Everyone is ready to tear each other apart in the Democratic primary," commented Aleksei Teplov, a Russian hacker. "It seems like if we tried to add any more chaos, it would just be a drop in the ocean."

Teplov described how anytime they tried to get people to turn against each other, it was always overshadowed by a grassroots campaign to do the same thing. "And then there's Trump," Teplov added. "I mean, the guy is already so unpredictable. I feel like I'm trying to smash things with a sledgehammer while a tornado is around me ripping up buildings."

Evil leader of Russia and interferer of elections, Vladamir Putin, agreed. "In our wildest ambitions, we never would have tried to get a straight out Communist to win the nomination in a major U.S. party," Putin said. "I don't know how we're supposed to interfere and add to that." Putin hung his head sadly. "It's like people don't even need a Russia anymore."
Posted by: Besoeker || 02/26/2020 07:14 || Comments || Link || E-Mail|| [174 views] Top|| File under:
Mayor Pete Wants to Crackdown on Religious Groups That Refuse to Hire LGBTQ Staff
[Townhall] If Mayor Pete Buttigieg had his way your local Christian school would be forced to make a choice: hire transgender teachers, gender-fluid principals and pansexual coaches or lose federal funding.

During a CNN town hall meeting the former mayor of South Bend, Indiana, stated emphatically that any religious institution or charity that refuses to hire or serve LGBTQ individuals should be stripped of federal tax dollars.

"Mayor, just to be clear, do you believe that other religious and non-profit institutions, like colleges and homeless charities, should lose their federal funding if they refuse to hire or serve LGBTQ people," CNN host Don Lemon asked.

"Yes, if they are discriminating, then they should not be doing it with federal dollars," the openly gay presidential candidate replied.

Lemon should have asked a series of very important follow-up questions:

Does that mean that women's shelters run by Christian charities would be forced to admit men who identify as women? Does that mean the Catholic Church would be required to serve the LGBTQ community by performing same-sex weddings? Does that mean Baptist schools would be under a government mandate to hire staff with beliefs contrary to their doctrine? Would Christian daycare centers be forced to open their doors to Drag Queen Story Time?
Posted by: Besoeker || 02/26/2020 06:00 || Comments || Link || E-Mail|| [257 views] Top|| File under:
Warren Wants To Be Bernie's Vice President
[Victory Girls] At this point, the American public should be getting combat pay for watching any of these Democratic debates. While there weren't any massive unanswered attacks at this debate in South Carolina, it's become clear that Elizabeth Warren is shifting her goals.

Warren, who was once the front-runner before there was actual voting, has come to the realization that she's got no shot of winning the nomination for herself. But she could definitely position herself as a vice presidential candidate for Bernie Sanders. So Warren continued her chosen role as "attack dog sicced on Mike Bloomberg" tonight while deliberately walking around the red meat that Bernie has been leaving out all over the place.

Warren is the figurative bulldog on the stage who won't let go of the chew toy that she likes best, and that chew toy is Mike Bloomberg.

But if she really wanted to be president, wouldn't she be going after Bernie? Bernie Sanders has made himself an easy mark ‐ as proved by some of the questions that were asked at the debate ‐ and Elizabeth Warren has taken aim at Bernie in debates in the past. Remember how she claimed that Bernie said that a woman could never be president? So why is Warren burying the hatchet with Bernie (wink-wink), and only whining about how he won't eliminate the filibuster in the Senate?

The truth is that Warren has peaked and is now in a downward spiral. She has blamed the press for not covering her enough, even though the New York Times could not have kissed up harder to her.
Posted by: Besoeker || 02/26/2020 03:03 || Comments || Link || E-Mail|| [131 views] Top|| File under:
Miami Plans Anti-Communism Concert Amidst Bernie's Support Of Castro
[Victory Girls] The city of Miami is not a fan of Castro, Communism, Cuba, nor Bernie Sanders. Now they are making their disdain for all things Communist very clear by planning an anti-Communist concert on April 11.

Mayor Francis Suarez and the entire city commission unanimously voted to promote the concert and waive nearly $22,000 in fees.

"Our city represents the stories of countless individuals who have risked their lives to flee communism," Suarez said, mentioning Cuba, Nicaragua and Venezuela. "Each and every life that has fled communism has proven how the will to pursue democracy and freedom, even in the face of oppression, can never be suppressed or silenced."

The timing of this concert, in my opinion, is no coincidence. Bernie Sanders is currently the presumptive Democrat nominee for President. He has blatantly stated, as recently as Sunday on 60 Minutes, that Cuba was a paradise for all; especially on the literary front. Then, as Jodi writes here, Sanders doubled down on his claims and essentially told those who are calling him on the carpet to Shut Up.

With Bernie's win in Nevada, suddenly Democrats are super concerned that the Pandora box they opened years ago let loose Bernie and his many vicious followers. The back pedaling has been immense.

That said, we along with many other blogs and a few media publications have been discussing Bernie's love for all things Communist and Socialist for years now. His love for both is a FEATURE with him, not a bug.

So to see the Democrat establishment and media types suddenly wake up to the reality that is Commie Bernie is both amusing and sad. Don't get me wrong, they are still trying to fence straddle and "explain" that Bernie's brand is benign compared to the failures we've watched happen in Nicaragua, Cuba, Venezuela, Russia, and more.

The sheer number of people who are trying to explain that Bernie's brand of authoritarian socialism is not that troubling while stepping on their own rakes (Hi Jen 'not a conservative' Rubin!) is quite something. It is also something that should concern us all given their abject failure to recognize how evil both types of 'isms are, and that the Castro regime was a poster child for that evil.
Posted by: Besoeker || 02/26/2020 02:59 || Comments || Link || E-Mail|| [206 views] Top|| File under:
Coronavirus triggers swift bipartisan backlash against Trump
[Politico] The Trump administration confronted a new threat Tuesday in the mounting coronavirus crisis: a fierce bipartisan backlash amid contradictory statements from the federal government about the severity of the outbreak.

Administration officials sought to swat away concerns their emergency request for $2.5 billion to address the outbreak was inadequate, even as some Republicans joined Democrats in criticizing the amount ‐ and slamming a lack of transparency around efforts to contain the disease on U.S. soil.

The furor came amid new fears of an outbreak in the United States, with a top official from the Centers for Disease Control and Prevention warning that spread of the respiratory illness in the country is now inevitable. Officials said a burst of new cases in countries like South Korea and Italy prompted the new, urgent warning.

Adding to fears that the virus could continue to spread unabated, a senior member of the International Olympic Committee on Tuesday floated the possibility that the summer games in Tokyo could be canceled if the outbreak isn't under control by then.

The grim news and the angst on Capitol Hill is threatening to overwhelm the messaging from President Donald Trump and some of his aides, who have been trying to downplay the situation in hopes they can put a lid on the stock market tumble and cable news coverage of mounting deaths around the world. Trump's advisers and political allies are increasingly concerned that a botched response could hurt the U.S. economy and put his reelection prospects at risk.

Tuesday's events showed the White House may need to come up with a new way to limit the damage.
Posted by: Besoeker || 02/26/2020 02:29 || Comments || Link || E-Mail|| [257 views] Top|| File under:
Van Jones: 'Unbelievable' Bernie 'Failed' to Reject Soviet-style Socialism
[Breitbart] CNN political commentator and former Obama adviser Van Jones during his network's post-Democratic presidential debate wrap-up acknowledged he was disappointed Sen. Bernie Sanders (I-VT) did not reject "authoritarian" socialism during the debate.

Jones said, "I was disappointed with Bernie's answer on the socialism question. He had to know it was coming. There's no reason to do a big retrospective, nostalgia, scream fest about authoritarian regimes from the 70s. It was an opportunity for Bernie to clarify to the people when he says Democratic Socialism that's the point. It's not that stuff from Cuba. It's not that stuff from the Soviet Union. It's the stuff in Northern Europe that's working for normal people."

He added, "He failed to do it. It's unbelievable he failed to do that. It is what a big chunk of our party needed to hear from him. He didn't do it tonight. "
Posted by: Besoeker || 02/26/2020 02:23 || Comments || Link || E-Mail|| [262 views] Top|| File under:
Who's in the News
44
[untagged]
4
Govt of Syria
4
Moslem Colonists
3
Sublime Porte
2
Govt of Iran
2
Govt of Iraq
2
Boko Haram (ISIS)
1
Houthis
1
Islamic Jihad (Palestian)
1
Islamic State
1
Taliban
1
Narcos
1
Arab Spring
1
Commies
1
Govt of Iran Proxies
1
al-Shabaab (AQ)
Bookmark
E-Mail Me
The Classics
The O Club
Rantburg Store
The Bloids
The Never-ending Story
Thugburg
Gulf War I
The Way We Were
Bio
Merry-Go-Blog
Hair Through the Ages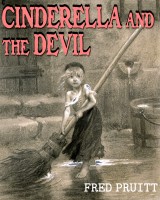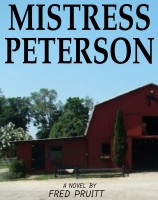 On Sale now!


A multi-volume chronology and reference guide set detailing three years of the Mexican Drug War between 2010 and 2012.

Rantburg.com and borderlandbeat.com correspondent and author Chris Covert presents his first non-fiction work detailing the drug and gang related violence in Mexico.

Chris gives us Mexican press dispatches of drug and gang war violence over three years, presented in a multi volume set intended to chronicle the death, violence and mayhem which has dominated Mexico for six years.
Click here for more information


Meet the Mods
In no particular order...


Steve White
Seafarious
Pappy
lotp
Scooter McGruder
john frum
tu3031
badanov
sherry
ryuge
GolfBravoUSMC
Bright Pebbles
trailing wife
Gloria
Fred
Besoeker
Glenmore
Frank G
3dc
Skidmark
Alaska Paul



Better than the average link...



Rantburg was assembled from recycled algorithms in the United States of America. No trees were destroyed in the production of this weblog. We did hurt some, though. Sorry.
34.231.21.83