-Land of the Free
U.S. Senator Says Aborting Babies with Down Syndrome Is 'Eugenics'
[Breitbart] Targeting babies with Down syndrome for abortion is "the most lethal kind of discrimination imaginable," Senator Steve Daines (R-MT) declared this week.

Speaking with Catholic News Agency (CNA), Sen. Daines, the Senate pro-life caucus chair, noted that "babies with Down syndrome are the most endangered on Earth" because of the frequency with which they are singled out for abortion.

"This is eugenics, and we cannot allow this to continue in our country," Daines said in the interview published on January 31.

Daines is a cosponsor of the Protecting Individuals with Down Syndrome Act, sponsored by Sen. James Inhofe (R-OK), which would ban a doctor from performing an abortion being sought because the unborn child has Down syndrome.

While the legislation would not penalize the expectant mother in any way, it would enact a federal ban on the performance of an abortion with the knowledge that a pregnant woman is seeking an abortion, in whole or in part, on the basis of a belief that her unborn child has Down syndrome.
Posted by: Besoeker || 02/02/2021 02:12 || Comments || Link || E-Mail|| [6548 views] Top|| File under:
We put the USA in the hands of dangerous imbeciles
[Don Surber] America now has an imbecile in the early stages of dementia as its president. My readers and I see it. The world sees it because there is nothing really special about us. All we have done is ignore the spin.

The world ignores the spin as well because in many lands the media is little more than a puppet for the government.

The world will act accordingly.

Our allies know better than to trust us.

Or should.

If the EU were smart, it would beef up its military because things could get hairy, and we are an unreliable partner. There will be a new war. Just where is anyone's guess. Taiwan seems to be the betting favorite, but history says the USA will try another ground war in Southeast Asia.

Our brief experience with a constitutional republic ended on January 20, just a few months shy of its 232nd anniversary on April 30. That was the date in 1789 when George Washington began his two terms as president.

The nascent technocracy that replaces our constitutional republic is a mixture of Internet Oligarchs and Deep State buffoons. Whereas kings and their courts in Western Europe ruled by divine right, these bozos believe they should rule because they are smarter than the rest of us.

Jack Dorsey, the head of Twitter, banned the president of the United States from his service. That's a lot of power for a fellow who looks like a blue-eyed Osama bin Laden.
Posted by: Wholulet Thigum4957 || 02/02/2021 00:00 || Comments || Link || E-Mail|| [6518 views] Top|| File under:
Just a Thought
[Justia] 18 U.S.C. § 241 (2018)

If two or more persons conspire to injure, oppress, threaten, or intimidate any person in any State, Territory, Commonwealth, Possession, or District in the free exercise or enjoyment of any right or privilege secured to him by the Constitution or laws of the United States, or because of his having so exercised the same; or

If two or more persons go in disguise on the highway, or on the premises of another, with intent to prevent or hinder his free exercise or enjoyment of any right or privilege so secured;

They shall be fined under this title or imprisoned not more than ten years, or both; and if death results from the acts committed in violation of this section or if such acts include kidnapping or an attempt to kidnap, aggravated sexual abuse or an attempt to commit aggravated sexual abuse, or an attempt to kill, they shall be fined under this title or imprisoned for any term of years or for life, or both, or may be sentenced to death.
Section 242 is basically the same but aimed at various government levels...the whole "under color of law" thing.
If only there were an agency to enforce the law
Posted by: Mercutio || 02/02/2021 00:00 || Comments || Link || E-Mail|| [6500 views] Top|| File under:
Africa Subsaharan
Kenyan writer Patrick Gathara: No, America should not 'accept and move on'
[Aljazeera] "Accept and move on" is a phrase that rears its head every time Kenya has elections. It is an ugly, dismissive phrase that tells people that regardless of the problems they may have with the officially declared outcome of an election, they should just suck it up and carry on. For a country that has always been deathly afraid of elections and the chaos and violence they bring, the legitimacy of polls has always played second fiddle to the impetus to maintain the peace and not rock the boat too much.

Today, I'm hearing something disturbingly similar coming from the US media in its insistence that the conduct of the election must not be queried. Those who raise issue with the conduct of the poll, even when they are politicians who opted to certify the result, are easily accused of fanning the "Big Lie" about electoral fraud that led to violence. It is all too reminiscent of how Kenyan media shut down dissent in the aftermath of the last two elections.

Of course, there are crucial differences. Where in Kenya, it was the opposition claiming fraud by the government in favour of one candidate, in the US it was the incumbent president making claims that were refuted even by his own officials. His claims of rigging have been thrown out of dozens of courts, undermining their credibility, while in Kenya's case, only the Supreme Court has jurisdiction to hear a dispute over the presidential election.

Yet two similarities stand out: the fact that millions of people believe the election was stolen, and that this presents an escalating probability of violence. This is not how election systems are supposed to work. The goal should be to deliver not just truth, that is they should be free and fair, but also legitimacy, that is they should leave people, especially those on the losing side, convinced that they were free and fair. When a significant portion of the electorate is convinced elections have been stolen, however kooky one may think that belief is, then to that extent, the system has failed and there should be a serious effort undertaken to address the failure.
Posted by: Besoeker || 02/02/2021 07:59 || Comments || Link || E-Mail|| [6512 views] Top|| File under:
Caucasus/Russia/Central Asia
The USA will feel the full horror of 'sexual mutants' after the monstrous Biden's law
Observations from the Russians as only they can:


[Rusvesna] One of Biden's first presidential decrees was a decree granting transgender people the right to choose a toilet stall.

At first glance, this news can only be perceived with humor, but everything is much deeper and sadder. The point, as it turned out, is not only in school toilets for boys, girls and those somewhere in between. Whom will you surprise with this already?

But one of the likely consequences of this decision will be the virtual destruction of women's sports. First on an American scale, and then (inevitably) on a global scale.

The point is that it will become mandatory in American schools (colleges) to allow transgender students to compete in women's sports.

Anthropometrically masculine "women" will compete with women from birth. Biden and the advocates of this ultraliberal approach, of course, do not care. Moreover, such participants do not have to undergo any kind of surgery on the body or take hormonal drugs. IT'S ENOUGH to simply DECLARE that you feel like a woman.

Let me remind you that in the summer of 2018, the story of two high school students thundered in the United States, who for two years in a row have dominated the school athletics championships for girls. In everyday life, they are considered transgender, women, wear long hair, do makeup. But at the same time, no hormonal drugs are used to lower testosterone levels.

In Connecticut, men do not need a revised birth certificate, surgery, or hormonal medication to qualify for women's competition.

It is enough to simply declare that you feel like a woman. That is, in fact, young men in women's dresses and hairstyles compete with girls, dressing up in their locker rooms.

Victories for such athletes will now be guaranteed. For example, at a distance of 50 meters freestyle, the female standard for an international master of sports (MSMK) corresponds to approximately the 1st adult category of a man. For example, at the same distance, a woman's world record is 23.73 s, which is an indicator of a man's CMS.

Or the world record for women, say, in the most difficult weightlifting category (owned by our outstanding 102-kilogram compatriot Tatyana Kashirina) is lower than the male standard for an international master of sports in the 85-kilogram category.

Laurel Hubberd (formerly Gavin Hubberd) from New Zealand is illustrative. Participating in men's competitions, he did not have enough stars from the sky at all, it was not even possible to find statistics on his any successes.

But after moving to the women's category, he / she took second place in the 2017 World Weightlifting Championships, losing only to two-time Olympic champion Sarah Robles, who is legally sitting on drugs allowed for American women for therapeutic reasons.

In the same year, he / she won the Australian Open. 2018 was unsuccessful for him / her due to an elbow injury, but already in 2019 he / she took two golds at the 2019 Pacific Games in Samoa, and in 2020 - a gold medal in the women's weight category +87 kg at the championship peace in Rome.

In 2018, "she" won the cycling world championship, although she was a "man" until the age of 29!

And this is now the future of women's sports. What is happening now in reality in the world, and in the United States in particular, even in the most perverted fantasy of a science fiction writer could not have been born! And it looks like it's still very far to the bottom ...

In my personal opinion, there is a Y chromosome, which means a man. But in "advanced" countries this is not a matter of common sense.

Why not abolish the division into men's and women's sports altogether? Isn't this the highest level of equality and freedom? Let us also have horses and motorcycles at the races. So what? All one vehicle!

Posted by: badanov || 02/02/2021 00:00 || Comments || Link || E-Mail|| [6511 views] Top|| File under:
Home Front: Politix
Kamala Harris already becoming a problem for Biden White House
American Thinker


I suspect that regret already is setting in among his handlers over their pick of Kamala Harris for Joe Biden's running mate. The first of what will be many clean-up efforts began yesterday for her bungling an incident 8 days in office. CNN reports:

The White House called Democratic Sen. Joe Manchin after Vice President Kamala Harris conducted interviews with West Virginia media, according to a person with knowledge of the conversation.

The outreach comes after Harris' apparent move to apply pressure on Manchin frustrated the conservative Democrat, something that he made clear over the weekend.

The pressure VP Harris attempted to apply came in the form of an exclusive interview she granted to WSAZ TV in Huntington, WV. Curiously, I have been unable to locate a video clip on Rumble or YouTube or Twitter. Even WSAZ's own website is not making available what has to be one of the most newsworthy broadcast moments in the station's history.

In the interview, Harris tried to pressure the popular former governor by speaking directly to his own constituents:

On Thursday, Harris promoted the $1.9 trillion Covid relief plan in interviews with television stations in West Virginia and Arizona -- states that are home to Democrats whose votes could be critical to passing Covid relief, including Manchin in West Virginia and Sen. Kyrsten Sinema, along with Sen. Mark Kelly, who will face re-election in the state in 2022, in Arizona.

In an interview with WSAZ Thursday, Harris said she and Biden believe it's important to "work with a sense of urgency" to address the public health and economic crisis. The Vice President touted the package, saying it's "about opening schools back up in a safe way, it's about getting support for small businesses, getting relief for families."

Harris also spoke about the economic situation of the West Virginia coal industry.

"All of those skilled workers who are in the coal industry and transferring those skills to what we need to do in terms of dealing with reclaiming abandoned land mines; what we need to do around plugging leaks from oil and gas wells; and, transferring those important skills to the work that has yet to be done that needs to get done," she said.

I am fairly certain Harris did not mean what she literally said: that unemployed coal miners ought to hunt for unexploded land mines, one of the most horrifically dangerous occupations imaginable (and a favorite cause of Princess Di). She probably meant reclaiming old coal mines by decontamination and planting of ground cover over the sites where people used to earn a good living. But such is her arrogance that she has not admitted that she misspoke.

Manchin publicly complained (video at the link) on the same West Virginia TV station about not being consulted before being, in essence, shamed before his electorate:


"I saw [the interview], I couldn't believe it. No one called me [about it]," Manchin said. "We're going to try to find a bipartisan pathway forward, but we need to work together. That's not a way of working together."

Given the 50-50 split of the Senate, The Democrats can't afford to lose Manchin's vote on any measure that won't attract Republican votes. They ought to flattering and offering boons to him at every opportunity, not shaming him. That, apparently, never occurred to Kamala, her aides, or whatever White House staff (if any) were consulted about the interview.

...At the time them-Senator Harris was chosen as Biden's running mate, a female who could claim Black heritage. Demographically, that was almost mandatory, given the role of the Black constituency in putting Biden over the top in the South Carolina primary, and its standing as a quarter of the Dems' voting base. And, if the party were going to go with another white male at the top of the ticket, a female also was virtually mandatory in the veep slot.

But Harris has no subtlety, no finesse. She got her start in politics by sleeping with the (married) most powerful politician in California, and since then has risen through the hierarchy of public offices based on identity politics and personal pull in a one-party state.

With Biden's physical and mental health questionable, she has a good chance to become the first female POTUS without being elected to the office. Cleaning up after her messes then, in the hands of her chosen staff of lackeys, may be costly to all of us, not just to her dignity.
Posted by: g(r)omgoru || 02/02/2021 16:17 || Comments || Link || E-Mail|| [6547 views] Top|| File under:
The Biggest and Nastiest White House Liar – Ever
[Frontpage] Yes, Joe Biden – and it isn't even close. Of course, Biden is widely regarded as an endangered species, a status that serves to protect him from criticism that would be directed at a younger, more mentally stable individual. Even his political opponents are somewhat wary of saying what a catastrophe and menace Biden and his presidency represent. Meanwhile, the whoring intellectual left at the Times and the Washington Post fawn all over this empty suit almost to the same degree that they have slandered Donald Trump for four years as an unrivaled serial liar.

Fortunately, these smears persuade only dedicated Trump haters, who pretend to be horrified because he exaggerated the size of his inaugural crowd. To those not afflicted with Trump-phobia, a politician who can draw 50,000 people on a winter's night to Butler Pennsylvania (Pop. 1357) is actually insulated from this kind of slander because the reality is clear enough. Trump has the largest and most devoted following of any politician in our lifetimes. His crowd was as large as Joe Bidens are small.

In any case, how is this exaggeration unique to Trump, not to mention sinister? What politician does not inflate their crowd sizes? Trump's problem was not that he exaggerated. Like any successful salesman, he did. His problem was that he was a businessman new to politics and had not mastered the art of spinning and getting away with it. During the 1960 presidential election, for example, John F. Kennedy was also accused by the press of inflating the size of his campaign crowds. When they asked him how he arrived at his numbers, which didn't square with theirs, he answered: "Porky [which was Kennedy's nickname for his aide Pierre Salinger] counts the number of nuns and multiplies by 10." Situation defused.
Posted by: Jeath Ulaish5626 || 02/02/2021 07:07 || Comments || Link || E-Mail|| [6504 views] Top|| File under:
McConnell defends Liz Cheney, calls Marjorie Taylor Greene a cancer to the country
[Right Scoop] Mitch McConnell came out tonight and defended Liz Cheney from attacks on her after she voted to impeach President Trump:

"Liz Cheney is a leader with deep convictions and the courage to act on them," McConnell said in a statement to CNN. "She is an important leader in our party and in our nation. I am grateful for her service and look forward to continuing to work with her on the crucial issues facing our nation."

As you well know, Cheney has been under the gun ever since that vote. But McConnell praises her as having 'courage'. Um.

It is not courageous to vote to impeach a president who did NOT do what the impeachment article claimed he did. I'm sorry, that's not courageous at all. She is no better than the despicable Democrats on that vote.

Meanwhile, McConnell also issued another statement tonight calling Marjorie Taylor Greene a cancer to the GOP and the country:
Posted by: Besoeker || 02/02/2021 02:23 || Comments || Link || E-Mail|| [6539 views] Top|| File under:
Israel-Palestine-Jordan
'Palestinians' Want London to Give Back 'Big Ben'
h/t Instapundit


"The Jerusalem Clock is hidden in London today," Fatah, the political movement behind the PLO and the Palestinian Authority, asserts in a post titled, "Jerusalem Stolen Clock".


It goes on to claim that the British military ordered the clock tower dismantled. Then the "British moved the clock first to a new tower across from the municipality of Jerusalem, and transferred it to the British Museum in London, to become the famous British icon, 'Big Ben'."

How did Big Ben, which was built in 1859, become a Muslim clock tower from the 20th century?

There are some other slight differences between London's Big Ben and the "stolen clock" such as the fact that Big Ben is 316 feet tall while the 'Palestinian' clock tower was only 42 feet.

But the story of the "Palestinian clock" is also the story of the entire myth of "Palestine".
Posted by: g(r)omgoru || 02/02/2021 02:09 || Comments || Link || E-Mail|| [6496 views] Top|| File under:
Former Pfizer VP: 'No Need For Vaccines, Pandemic Is Effectively Over'
[Principia Scientific] Dr. Mike Yeadon, Pfizer's former Vice President and Chief Scientist for Allergy & Respiratory, states that the drive for a universal vaccine has 'the whiff of evil' which he 'will oppose … vigorously.'

Snip. Yes, this article was published on the Principia site yesterday. BUT it's based on information published through last October. The Pfizer vaccine was released with great fanfare in early November. We argued about it here then, because we've been following this subject closely ever since it first popped up in the news a year ago. I am not arguing that Dr. Michael Yeadon, Pfizer's former Vice President and Chief Scientist for Allergy & Respiratory is wrong, but that we know all this already.

Yes, lockdown was stupid once we knew this was not going to kill off a third of the world population. But it is already being eased from a combination of non-compliance from below and trying to burnish President Biden's reputation, so that will be moot shortly. And very few are being forced to get the vaccine.

This means it's not News. It's Olds. Beating a dead Olds into mush only serves to raise the blood pressure. It does not change any minds.

— trailing wife at 5:40 p.m. ET
Posted by: Jeath Ulaish5626 || 02/02/2021 07:15 || Comments || Link || E-Mail|| [6507 views] Top|| File under:
Who's in the News
44
[untagged]
3
Govt of Iran
3
al-Shabaab (AQ)
2
Antifa/BLM
2
Palestinian Authority
2
Commies
2
Sublime Porte
1
Tin Hat Dictators, Presidents for Life, & Kleptocrats
1
Devout Moslems
1
Govt of Iraq
1
Hezbollah
1
Houthis
1
Ottoman Proxies
1
Taliban
Bookmark
E-Mail Me
The Classics
The O Club
Rantburg Store
The Bloids
The Never-ending Story
Thugburg
Gulf War I
The Way We Were
Bio
Merry-Go-Blog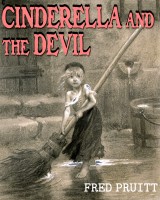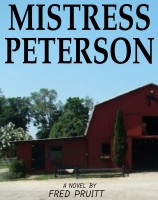 On Sale now!


A multi-volume chronology and reference guide set detailing three years of the Mexican Drug War between 2010 and 2012.

Rantburg.com and borderlandbeat.com correspondent and author Chris Covert presents his first non-fiction work detailing the drug and gang related violence in Mexico.

Chris gives us Mexican press dispatches of drug and gang war violence over three years, presented in a multi volume set intended to chronicle the death, violence and mayhem which has dominated Mexico for six years.
Click here for more information


Meet the Mods
In no particular order...


Steve White
Seafarious
Pappy
lotp
Scooter McGruder
john frum
tu3031
badanov
sherry
ryuge
GolfBravoUSMC
Bright Pebbles
trailing wife
Gloria
Fred
Besoeker
Glenmore
Frank G
3dc
Skidmark
Alaska Paul



Better than the average link...



Rantburg was assembled from recycled algorithms in the United States of America. No trees were destroyed in the production of this weblog. We did hurt some, though. Sorry.
3.235.140.84

Help keep the Burg running! Paypal: