-Land of the Free
Facebook has Special Privileges for Special People
[Business Insider]

H/T to MeWe.




Facebook

has a secret internal system that exempts 5.8 million users from having to follow the rules on its platform, according to the Wall Street Journal.


The paper on Monday published an investigation detailing how high-profile users on its services who are "newsworthy," "influential or popular, or "PR risky" don't see the same enforcement action as do ordinary users, citing company documents it had viewed.

Figures like former President Donald Trump,


before he was banned


soccer star Neymar da Silva Santos Júnior, Sen. Elizabeth Warren, and even Doug the Pug are covered by the system, nicknamed "XCheck" or "cross check." The system was created in response to the shortcomings of Facebook's dual human and AI moderation processes.

Less than 10% of the content that XCheck flagged to the company as needing attention was reviewed, per a document reported by the paper. Facebook spokesperson Andy Stone told the Journal that the number grew in 2020 but did not provide evidence to support that assertion.

Most Facebook employees have the power to add users to the XCheck system for whitelisting status, a term used to describe high-profile accounts that don't have to follow the rules. But the Journal viewed a 2019 audit that found Facebook doesn't always keep a record of who it whitelists and why, which poses "numerous legal, compliance, and legitimacy risks for the company and harm to our community."
Posted by: Bobby || 09/15/2021 12:52 || Comments || Link || E-Mail|| [77 views] Top|| File under:
Afghanistan
Top Democrat on Senate committee slams Biden admin, US withdrawal from Afghanistan
[ENGLISH.ALARABIYA.NET] The top Democrat on the Senate Foreign Relations Committee Tuesday blasted the Biden administration (aka the Wilmington comorra)

...the pack of self-imagined masterminds of strategy and intrigue at the service of the Biden Crime Family and a grateful nation...
over its handling of the Afghanistan withdrawal and threatened to subpoena the US defense secretary to testify.

During the second day of a committee hearing on Afghanistan to question Secretary of State Antony Blinken, Senator Bob Menendez revealed that Defense Secretary Lloyd Austin refused to testify. But Menendez said he might subpoena Austin "in the near future" if he does not step forward to testify.

"I expect that the [Defense] Secretary will avail himself to the committee in the near future. If he does not, I may consider the use of the committee's subpoena power to compel him and others over the course of these last 20 years to testify," Menendez said.

"A full accounting of the US response to this crisis is not complete without the Pentagon, especially when it comes to understanding the complete collapse of the US-trained and funded Afghan military," he added.

While Menendez said the decision to withdraw from Afghanistan was the right move, he said the manner in which it was carried out was wrong.

The US withdrawal was "clearly and fatally flawed."

The Taliban


...mindless ferocity in a turban...


took over within days despite US intelligence reports suggesting that the Afghan government and army would be able to fend for themselves for at least two months.

And since then, the US has refused to recognize the Taliban-run government despite ongoing communication between the

murderous Moslems

and US officials.


Posted by: Fred || 09/15/2021 00:00 || Comments || Link || E-Mail|| [115 views] Top|| File under: Taliban/IEA
Government Corruption
Top general was so fearful Trump might spark war that he made secret calls to his Chinese counterpart, new Bob Woodward book says
This appears to be a developing story.

[WaPo]

WaPo normalizes treason.


'Peril,' by Bob Woodward and Robert Costa, reveals that Gen. Mark A. Milley called his Chinese counterpart before the election and after Jan. 6 in a bid to avert armed conflict.

Twice in the final months of the Trump administration, the country's top military officer was so fearful that the president's actions might spark a war with China that he moved urgently to avert armed conflict.

In a pair of secret phone calls, Gen. Mark A. Milley, the chairman of the Joint Chiefs of Staff, assured his Chinese counterpart, Gen. Li Zuocheng of the People's Liberation Army, that the United States would not strike, according to a new book by Washington Post associate editor Bob Woodward and national political reporter Robert Costa.

One call took place on Oct. 30, 2020, four days before the election that unseated President Trump, and the other on Jan. 8, 2021, two days after the Capitol siege carried out by his supporters in a quest to cancel the vote.

The first call was prompted by Milley's review of intelligence suggesting the Chinese believed the United States was preparing to attack. That belief, the authors write, was based on tensions over military exercises in the South China Sea, and deepened by Trump's belligerent rhetoric toward China.

"General Li, I want to assure you that the American government is stable and everything is going to be okay," Milley told him. "We are not going to attack or conduct any kinetic operations against you."

In the book's account, Milley went so far as to pledge he would alert his counterpart in the event of a U.S. attack, stressing the rapport they'd established through a backchannel. "General Li, you and I have known each other for now five years. If we're going to attack, I'm going to call you ahead of time. It's not going to be a surprise."

Li took the chairman at his word, the authors write in the book, "Peril," which is set to be released next week.

In the second call, placed to address Chinese fears about the events of Jan. 6, Li wasn't as easily assuaged, even after Milley promised him, "We are 100 percent steady. Everything's fine. But democracy can be sloppy sometimes."

Li remained rattled, and Milley, who did not relay the conversation to Trump, according to the book, understood why. The chairman, 62 at the time and chosen by Trump in 2018, believed the president had suffered a mental decline after the election, the authors write, a view he communicated to House Speaker Nancy Pelosi (D-Calif.) in a phone call on Jan. 8. He agreed with her evaluation that Trump was unstable, according to a call transcript obtained by the authors.

Believing that China could lash out if it felt at risk from an unpredictable and vengeful American president, Milley took action. The same day, he called the admiral overseeing the U.S. Indo-Pacific Command, the military unit responsible for Asia and the Pacific region, and recommended postponing the military exercises, according to the book. The admiral complied.

Milley also summoned senior officers to review the procedures for launching nuclear weapons, saying the president alone could give the order — but, crucially, that he, Milley, also had to be involved. Looking each in the eye, Milley asked the officers to affirm that they had understood, the authors write, in what he considered an "oath."

The chairman knew that he was "pulling a Schlesinger," the authors write, resorting to measures resembling the ones taken in August 1974 by James R. Schlesinger, the secretary of defense at the time. Schlesinger told military officials to check with him and the chairman of the Joint Chiefs before carrying out orders from President Richard M. Nixon, who was facing impeachment at the time.

Though Milley went furthest in seeking to stave off a national security crisis, his alarm was shared throughout the highest ranks of the administration, the authors reveal. CIA Director Gina Haspel, for instance, reportedly told Milley, "We are on the way to a right-wing coup."



Everyone is jumping on this story. Courtesy of Anomalous Sources:

Hilarious: Mark Milley Has Even Lost Alexander Vindman Now
[RedState] Well, when even Alexander ("The Battle of Krispy Kreme" casualty) Vindman , the guy who thought he had a right to dictate policy rather than Trump, thinks this is a problem, then you know how bad it really is.


Tucker Carlson courtesy of Ebbomoger Speaking for Boskone4589:
Bubba Lover of the Faeries8843 gives us Ace's response:
Coup: Milley Secretly Took Control of the Military, Despite Not Being Elected to Any Office; Totalitarian Press Cheers
Finally, badanov points out that the author Mr. Woodward has a longstanding problem with the factuality of his "facts", which may mean this is all a tempest in a teapot, in which case I have to wonder what the good general did to merit being thrown to the wolves by his own side:
Richard Grenell Calls Report About Milley Helping the Chinese 'Gossip and Innuendo:'
Posted by: Greager Angeash7687 || 09/15/2021 00:00 || Comments || Link || E-Mail|| [542 views] Top|| File under: Commies
Sen. Paul grills Antony Blinken over target of US drone strike
[NYPOST] Sen. Rand Paul grilled Secretary of State Antony Blinken over whether the US actually knows whether a

dronezap

in Afghanistan killed an ISIS-K terrorist or an aid worker — adding,"You'd think you'd kind of know before you off someone," after Blinken failed to provide a straight answer.

During a Senate Foreign Affairs Committee hearing on Afghanistan on Tuesday, Paul (R-Ky.) pressed Blinken about last month's drone attack in Kabul, which reportedly accidentally targeted an aid worker, not a terrorist.

The Republican senator questioned Blinken over the identity of the person the Biden administration, the same old faces in slightly different places, the same old ideas, the same old graft

...knaves, footpads, and adjusters employed by the Biden Crime Family. They leave a trail of havoc everywhere they turn their attention, be it the nation's borders, the Keystone XL Pipeline, or epidemics, sometimes on purpose, most times through sheer arrogant ineptitude. They learnt this stuff in college, you know...
"droned" after reports emerged that an innocent aid worker and his family were killed instead of the intended ISIS-K target.

The secretary of state told the hearing that the identity of the person was still being reviewed.

"So you don't know or won't tell us?" Paul pressed the nation's top diplomat. "I don't, I don't know, because we're reviewing it," Blinken responded.

Paul hit back: "You think you'd kind of know before you off somebody with a Predator drone whether he's an aid worker or he's ISIS-K."

The senator warned that the strike would result in "blowback" by inspiring hundreds to join terror groups over the killing of innocent people.

"And the thing is there is blowback to that. I mean I don't know if it's true, but I see these pictures of these beautiful children that were killed in the attack. If that's true, and not propaganda, if that's true, guess what: Maybe you're created hundreds or thousands of new potential

Death Eaters

from bombing the wrong people," he said.

"So you got to know. You can't have an investigation after we kill people, we have an investigation before we kill people."

Then, speaking about the millions of dollars of military equipment the US left behind at Bagram Air Base, including Black Hawk helicopters and armored vehicles seized by the Taliban


...mindless ferocity in a turban...


, Paul suggested the administration should have bombed the base instead.

"I mean, even though you said you didn't know any of this and was all surprised. Once they took all of our stuff, we should have said, 'You got 20 minutes to get out of it because we're going to blow it all up,'" Paul said.

"Then you would have sent a message of strength. Instead we found somebody who we're not sure whether it was an aid worker or an ISIS-K operative. See, that's not, that's not sending a signal of strength, and in the end there will be more blowback from it if you killed an aid worker on accident," he continued.


Posted by: Fred || 09/15/2021 00:00 || Comments || Link || E-Mail|| [85 views] Top|| File under:
Hawley threatens hold on State, Defense noms unless Blinken, Austin, Sullivan resign
[NYPOST] Sen.

Josh Hawley

is threatening to place a hold on all of President Joe Biden
...... 46th president of the U.S. We get to suffer the consequences. So does Afghanistan, aka Biden's Bungle......
's civilian nominees for positions at the Department of Defense and the State Department at the secretary and deputy levels unless Secretary of State Antony Blinken, Defense Secretary Lloyd Austin and National Security Advisor Jake Sullivan resign over the administration's chaotic troop withdrawal from Afghanistan.

Hawley argued that the Biden administration (aka the Wilmington comorra)

...the gang of subgeniuses trying to pass themselves off as the adults in charge of the series of calamities characteristic of the administration of a mentally challenged geriatric case...
has failed to take responsibility for the botched withdrawal that led to the deaths of 13 US servicemembers and at least 100 Americans left stranded, and that his move is necessary to hold those at the top accountable.

"This was never necessary. It did not have to be this way and it shouldn't have been. Joe The Big Guy Biden
...46th president of the U.S. I'm not working for you. Don't be such a horse's ass. Don't say he didn't warn us...
is responsible for today's failure and now there must be accountability. Instead, the president's team is even now coming to Capitol Hill and blaming others, shirking responsibility — that's cowardly. And I, for one, am not willing to look the other way," he said on the Senate floor on Tuesday afternoon.

"So let me be clear, I will not consent to the nomination of any nominee for the Department of Defense or for the Department of State until Secretary Austin and Secretary Blinken and Jake Sullivan resign — leaders take responsibility for their failures and the failure of these individuals, the failure of this administration has cost Americans their lives and has left American civilians to the enemy. There must be accountability and there must be a new start."

In addition to calling for the administration officials' resignations, Hawley went as far as calling for President Biden's resignation over his "disgraceful" handling of the withdrawal, slamming his remarks calling the evacuation a "success."

"This president is a disgrace. His behavior is disgraceful. He has dishonored this country with his shameful leadership in this crisis and it is time for him to resign," he said.

"And if he had the responsibility of leadership, he would resign for the crisis that he has himself led this nation into and the responsibility he bears for the lives that have been lost and for the American citizens who are even now as I speak trapped in Afghanistan, left to the enemy because of his failures and his shameful, disgraceful leadership."

Hawley's vow to blockade nominees could lead to Senate Majority Leader Chuck Schumer
...Senator-for-life from New York, renowned for his love of standing in front of cameras and microphones. Schumer has been a professional politician since 1975, when disco was in flower, which is 45.77634 years, or 320.43438 years in dog years. Senate minority leader as of 2017...
(D-N.Y.) to take procedural steps to confirm individuals who would likely easily pass by voice vote.

The move comes as Blinken faced heated criticism from members on both sides of the aisle during a Senate Committee on Foreign Relations hearing, where

politician

s grilled the secretary on an array of missteps that critics argue alienated US allies, weakened the country's ability to gather intel from adversaries in the region and potentially heighten the risk of an attack on the homeland.
Posted by: Fred || 09/15/2021 00:00 || Comments || Link || E-Mail|| [143 views] Top|| File under:
Amnesty Alert: Proposed Bill 'Blows Away All Numerical Limits' on Employer-Based Green Cards ‐ for an Entire Decade
They do like their drama in the House, but most of those bills never make it out of committee, let alone get passed and sent up to the Senate. Still, it is revealing what the radical Democrats would like to do, if only they could persuade their centrists to go along with their stupid ideas.

[Breitbart] The Democrats' proposed amnesty for migrants creates a hidden pipeline for U.S. employers to flood more cheap foreign graduates into millions of middle-class careers needed by American graduates.

'This is the American aristocratic class being rewarded for being in financial bed with the Democratic Party," said Robert Law, director of regulatory affairs and policy for the Center for Immigration Studies.

Democrat leaders "are blowing away all the numerical limits" on employers offering green cards to employees, said Rosemary Jenks, policy director for NumbersUSA. "There's no limit anywhere."

The bill was revealed Friday, and on Monday, was quickly rushed through the House judiciary committee without C-SPAN coverage. Mark Zuckerberg's astroturf empire is marketing it as a relief bill for deserving illegal migrants — but it boosts investors by dramatically expanding the flow of cheap workers, government-funded consumers, and room-sharing renters into the U.S. economy. Democrat leaders hope to squeeze the bill through the Senate via the 50-vote reconciliation process.

The expanded foreign worker pipeline will remain open until at least September 2031, even though many millions of Americans will need jobs during the next ten years after they graduate with debts and degrees in health care, accounting, teaching, business, design, science, technology, or engineering. "If you're in the pipeline by September 30, 2031, you're in [the 2021 amnesty bill]," Jenks added.

The new pipeline is created in Section 60003 on page 12 of the draft bill, which says, "The secretary of State shall exempt an alien (and the spouse and children of each alien) from the numerical limitations described in sections 201, 202, and 203."

Section 201 sets annual limits of 226,000 green cards for "family-sponsored preference" and the "employer-based" green cards that companies can offer to cooperative foreign workers. Section 202 sets so-called country caps for Indian or Chinese workers who are trying to earn green cards via their employers.

The white-collar pipeline is hidden under obscure legal references, and it connects and widens existing pipelines that are unmentioned in the amnesty bill. The pipelines include the well-known H-1B program and the little-known but huge Optional Practical Training (OPT) program invented by deputies working for President George W. Bush. A similar pipeline expansion was included in the January immigration bill introduced by Biden's deputies.

The imported visa workers are fed into an indentured workforce that now includes at least one million foreign graduates, including J-1 science workers, L-1 managers, and Curricular Practical Training students. The workforce also includes an uncertain number of illegal white-collar workers, including B-1/B-2 visitors.

These pipelines bring roughly 600,000 foreign graduates into the U.S. workforce each year — although about half leave after two to three years — even as about 800,000 Americans graduate from four-year c0lleges with technology-intensive degrees, such as engineering, health care, management, science, software, and architecture.

The draft bill also allows the roughly one million foreign students in the United States into the green card pipeline — along with all future foreign college graduates who get into the pipeline by late 2031.
Posted by: Greager Angeash7687 || 09/15/2021 00:00 || Comments || Link || E-Mail|| [101 views] Top|| File under:
Who's in the News
33
[untagged]
12
Taliban/IEA
4
Commies
4
Arab Spring
2
Antifa/BLM
2
Islamic State
2
Govt of Iran Proxies
1
Human Trafficking
1
Moslem Colonists
1
Narcos
1
Palestinian Authority
1
PLO
1
[untagged]
1
al-Qaeda
1
al-Shabaab (AQ)
1
Govt of Iran
1
Govt of Pakistain Proxies
1
Govt of Syria
1
Hezbollah
Bookmark
E-Mail Me
The Classics
The O Club
Rantburg Store
The Bloids
The Never-ending Story
Thugburg
Gulf War I
The Way We Were
Bio
Merry-Go-Blog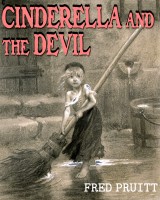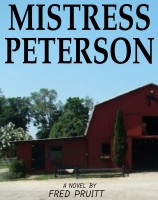 On Sale now!


A multi-volume chronology and reference guide set detailing three years of the Mexican Drug War between 2010 and 2012.

Rantburg.com and borderlandbeat.com correspondent and author Chris Covert presents his first non-fiction work detailing the drug and gang related violence in Mexico.

Chris gives us Mexican press dispatches of drug and gang war violence over three years, presented in a multi volume set intended to chronicle the death, violence and mayhem which has dominated Mexico for six years.
Click here for more information


Meet the Mods
In no particular order...


Steve White
Seafarious
Pappy
lotp
Scooter McGruder
john frum
tu3031
badanov
sherry
ryuge
GolfBravoUSMC
Bright Pebbles
trailing wife
Gloria
Fred
Besoeker
Glenmore
Frank G
3dc
Skidmark
Alaska Paul



Better than the average link...



Rantburg was assembled from recycled algorithms in the United States of America. No trees were destroyed in the production of this weblog. We did hurt some, though. Sorry.
35.153.166.111

Help keep the Burg running! Paypal: