-Lurid Crime Tales-
Navy Looks for New Ways to Fight Pirates
The U.S. Navy will be unable to continue long-term operations against pirates off the coast of Somalia, and it's looking for other ways to solve the growing problem, according to a top admiral.

As Somali pirates continue to find attacking cargo ships in the West Indian Ocean profitable, they have become more and more aggressive, forcing the international community to send naval ships from more than a dozen countries to help patrol the vast waters off Somalia.

But the patrols are expensive and deprive the global fleet of precious resources, and they can't continue such costly operations, says Adm. Mark Fitzgerald, the top naval commander in Europe and Africa.

"I don't think we can sustain the level of operation we've got down there forever," said Fitzgerald.

Fitzgerald did not indicate the Navy would abandon the mission any time soon. Instead, his remarks suggest that the answer to piracy may lie elsewhere --- especially if it becomes a more violent activity. He says the shipping industry should ensure it is doing everything to deter attacks, including hiring armed security guards, as well as taking other nonlethal actions to thwart pirates.

"The maritime industry has got to make a decision about how seriously they want to take this on," he said, in a roundtable discussion with reporters at the Pentagon this week.

About 40 naval vessels patrol those waters at any one time, including as many as 10 U.S. Navy ships. Those patrols have been effective. The U.S. Navy's presence alone has thwarted several attacks, including one Friday in which a helicopter from the destroyer Farragut scared off an attack from a pirate skiff. Last week, the USS Ashland, a Navy amphibious ship, received small-arms fire from a pirate skiff. When the ship returned fire and the skiff caught fire, the pirates jumped into the water and Navy personnel rescued them. Over the past 12 days, the Navy has apprehended 21 suspected pirates.

The industry has resisted hiring security guards in part out of fear of escalating the violence on the high seas. There are also legal issues with having weapons aboard ships that port in various countries, industry officials have said.

The Maersk Alabama, a U.S.-flagged ship, was pirated twice, including once last year when its captain was held until the pirates were killed by U.S. military sharpshooters. The second time it was attacked, it had armed security guards aboard who thwarted the attack. But those guards were there because the U.S. government contracts with Maersk Line to ship military supplies to the war zone.

"Our company policy is we don't want weapons on board our vessels, and we don't allow them except in instances where governments or authorities mandate us to do so," says Kevin Speers, a spokesman for Maersk Line, Limited. He noted that various carriers, including his own, have taken a number of nonlethal measures to avoid attack.

Legal issues with captured pirates
From the U.S. Navy's point of view, there are long-term legal questions about what to do with captured pirates. Typically, they are low-level operators from Somalia who provide little in the way of useful intelligence for addressing a problem that costs the shipping industry millions of dollars a year.

Fitzgerald says the solution is for the U.S. to go after the source of piracy. While he didn't rule out using military force, he said following the money might be a good place to start. Kenyan officials have told Fitzgerald that money from Somalia is being used to buy up high-end real estate there and in Ethiopia with what appears to be the proceeds from piracy.

Indeed, the U.S. has begun to get serious about going after money earned by pirates. President Obama on Tuesday gave Treasury officials additional powers to sanction or freeze assets of individuals involved in piracy, the Associated Press reported. According to the executive order signed by Obama, the justification for the broader powers is U.S. national security.

"The deterioration of the security situation and the persistence of violence in Somalia, and acts of piracy and armed robbery at sea off the coast of Somalia, constitute an unusual and extraordinary threat to the national security and foreign policy of the United States," writes Obama in his executive order.
Posted by: Sherry || 04/22/2010 11:52 || Comments || Link || E-Mail|| [336086 views] Top|| File under:
-Short Attention Span Theater-
Coach: I had affair with King's wife
A former Little League coach to the sons of Larry King and estranged wife Shawn Southwick claims he had an affair with Southwick -- but says King didn't care because he was carrying on with Southwick's sister, Shannon Engemann.

"I still think to this day that Larry is in love with Shawn's sister," Hector Penate, 31, told In Touch magazine out today.

Penate says he started sleeping with 50-year-old MILF Southwick 2½ weeks after they met in 2007, when Penate was the baseball coach for the couple's sons, Chance, 11, and Cannon, 9.

"We had sex in Larry's bed -- a lot," Penate said. "I had sex with Shawn while Larry was on TV. Our sex life was real good."


I hope you got some pix you can sell now because your job as a coach is toast.




*sigh* Whatever happened to the dictum, "A gentleman never tells"?

Penate also said Southwick wanted to have a baby with him: "She was trying to fertilize her eggs to do that."

Southwick allegedly lavished Penate with gifts, including a BMW 7 Series, and paid his rent. What's more, says Penate, Southwick had King co-sign the lease for Penate's Studio City, Calif., apartment. "She controlled him," Penate tells the magazine. "He just sat there and signed it."

Penate also claims King didn't mind Penate's antics since he was allegedly cheating on Southwick with her sister, Engemann, 45. King hinted to Penate about his attraction to Engemann. "He told me one time, 'Have you ever seen Shannon?' After I said that I had never met her, he said, 'Oh, oh -- she's really gorgeous!' "

Southwick has previously denied having affair with Penate, and Engemann has denied to The Post that she had an affair with King, calling the accusation "ludicrous."


I dunno, the guy's been married nine times.


Last week, King and Southwick were heading for divorce after nearly 13 years of marriage, but it's now on hold. "It was decided that there will be no divorce activity for two weeks as several issues need to be discussed and resolved," King's lawyer, Dennis Wasser, said in a statement Monday.


Maybe Shawn is having an affair with Larry now?


A rep for King had no comment on the In Touch story.


Sheesh, is he doing her too?
Posted by: gorb || 04/22/2010 04:31 || Comments || Link || E-Mail|| [336068 views] Top|| File under:
-Signs, Portents, and the Weather-
How One Airline Skirts the Ash Clouds
While the EUnik bureaucrats shut everything down, we Yanks have already figured out what to do about flying when volcanic ash is nearby. All they had to do is ask us......


Alaska Airlines knows volcanic ash. Its decades of experience navigating around volcanic eruptions in Washington and Alaska could prove useful as airlines return to Europe's ash-plagued skies.

Among the lessons: Pilot training, computer modeling to accurately predict ash trajectories and regular testing of the skyways when eruptions occur are crucial to maintaining safety and keeping planes flying. The Alaska Airlines experience suggests a volcanic eruption in Iceland doesn't have to ground all flights in Northern Europe--there are ways to work around it.


Logic, common sense, the scientific method, and curiosity helps.


Continued on Page 49
Posted by: Alaska Paul || 04/22/2010 17:40 || Comments || Link || E-Mail|| [336073 views] Top|| File under:
Why More U.S. Expatriates Are Turning In Their Passports
Chicago native Ben loves his country and is proud to be an American. Yet the longtime resident of Melbourne has just relinquished his U.S. citizenship. "This is not something I did lightly or happily, but I saw no other choice," says Ben, a businessman who became an Australian citizen two years ago.

His words resonate with another American expatriate, John, a business owner based near Lausanne, Switzerland, who like Ben asked that his last name be withheld for fear of alienating his family in the U.S. "Giving up my U.S. citizenship is a genuine option," says the Ohio native, who recently received his Swiss passport and is considering relinquishing his American one. "I am at a breaking point -- being American costs me time [and] money, but mostly aggravation."

For U.S. citizens, cutting ties with their native land is a drastic and irrevocable step. But as Overseas American Week, a lobbying effort by expatriate-advocacy groups, convenes in Washington this week, it's one that an increasing number of American expats are willing to take. According to government records, 502 expatriates renounced U.S. citizenship or permanent residency in the fourth quarter of 2009 -- more than double the number of expatriations in all of 2008. And these figures don't include the hundreds -- some experts say thousands -- of applications languishing in various U.S. consulates and embassies around the world, waiting to be processed. While a small number of Americans hand in their passports each year for political reasons, the new surge in permanent expatriations is mainly because of taxes.
Continued on Page 49
Posted by: GolfBravoUSMC || 04/22/2010 03:58 || Comments || Link || E-Mail|| [336070 views] Top|| File under:
Caribbean-Latin America
Extortion Growing Business in Juarez Mexico
Back in the early '90s kidnapping had already become a problem in Mexico City.A blond girlfriend of mine (granted, chemical rather than natural, but even so) was forbidden by her sister to venture down to the bottom of the driveway with her young child to buy an ice cream, lest the child be taken for ransom. It was a difficult visit after having been so long accustomed to the safe life of a German village. But that wasn't anything like what's going on in Juarez now, which sounds considerably worse than Prohibition-era Chicago.
Posted by: Anguper Hupomosing9418 || 04/22/2010 00:52 || Comments || Link || E-Mail|| [336070 views] Top|| File under:
WB: GDP decline is partly due to crumbling private activity in Venezuela
Johnson! Stop the presses!


Venezuela's GDP fall in 2009 and the negative projections for 2010 are due to a collapse of private activity in the country, said on Wednesday Augusto de la Torre, the World Bank chief economist for Latin America and the Caribbean.


Less private economic activity equals a lower GDP. Could someone please explain that to Bambi, Pelosi and Reid?


Venezuela's Gross Domestic Product (GDP) will fall more than 2 percent in 2010, according to the World Bank in a research paper on the region, AFP reported.

"We are witnessing in Venezuela a phenomenon in which private activity, productivity, businesses, private production are falling," De la Torre told a group of journalists.

In its Country and Regional Perspective report published on Wednesday, the International Monetary Fund (IMF) estimated that Venezuela's GDP would fall 2.6 percent this year.
Posted by: Steve White || 04/22/2010 00:00 || Comments || Link || E-Mail|| [336072 views] Top|| File under:
Caucasus/Russia/Central Asia
Ukraine to extend Russia naval base lease, pay less for natural gas
MOSCOW -- Ukraine's new president signed a deal Wednesday that allows Russia's Black Sea Fleet to stay in the country another 25 years, moving to ease a long-standing source of tension and giving Moscow its second foreign policy victory in the former Soviet Union this month.

Viktor Yanukovych and his Russian counterpart, Dmitry Medvedev, announced the breakthrough after a hastily scheduled summit in Kharkiv, Ukraine, saying that Ukraine will extend the lease on the Russian naval base in Sevastopol to 2042 in exchange for a steep discount on purchases of Russian natural gas.


A steep discount until President/Prime Minister Putin (I can't keep track of which title he most recently awarded himself) decides to turn off the flow in the middle of winter over whatever he decided to be miffed about.

"These issues are directly and unequivocally combined in the agreement," Medvedev said, describing the pact as "one of the first projects on the path of restoring good, neighborly relations between our countries."

Yanukovych's decision reverses the policy of his predecessor, who had vowed to expel the Russian fleet in 2017, when its current lease expires, and is the strongest sign yet that he will bring Ukraine closer to Russia after a five-year tilt toward the West.

Speaking by phone from Kiev, a senior Ukrainian diplomat sought to address any concerns in Washington about the move. "We would like to assure our partners in the United States and other Western countries that the prolongation of the stay of the Black Sea Fleet on Ukrainian soil doesn't pose any threat to Ukraine's sovereignty, its independence or its European integration course," said Oleh Voloshin, director of information policy in the Foreign Ministry.

But the opposition in Ukraine denounced the deal as an act of treason and began mobilizing to defeat it. A parliamentary majority must ratify the pact, and the vote, scheduled for Tuesday, will be the first major test of Yanukovych's ruling coalition.

"The authorities have surrendered strategic national interests in order to get cheaper gas," said Boris Tarasyuk, an opposition party leader.

Speaking at a ceremony with Medvedev, Yanukovych said the discount in gas prices would boost Ukraine's fragile economy as his government drafts a budget and presses the International Monetary Fund to release $12 billion in emergency aid.

"The spoon is dear when lunchtime is near," he said, according to the Interfax news agency, adding that the discount would amount to $40 billion in much-needed funds over the next decade. He defended the Russian fleet as "a guarantor of security" in the Black Sea.

Other Ukrainian officials described the deal as an effort to undo the contract negotiated with Russia last year after a price dispute led the Kremlin to suspend gas supplies to much of Europe. In ending that standoff, Ukraine agreed to pay much more for gas.

"We are ceding part of our interests to Russia in order to get rid of this burden," said one senior official, speaking on the condition of anonymity to discuss the talks. The official said the deal would allow Ukraine to buy gas at a discount of about 30 percent until 2019.
Posted by: Steve White || 04/22/2010 00:00 || Comments || Link || E-Mail|| [336070 views] Top|| File under:
Man Who Filmed Polsk Airline Crash Stabbed To Death, Twice
"Author of the video seen by everyone by now has been stabbed near Kijow on 4.15 and transported in critical condition to the hospital in Kijow. On 4.16 three unidentified individuals unplugged him from life support system and stabbed him 3 more times. Andrij was pronounced dead that afternoon. Russian government claims it was a coincidence."


But the video is out, and can't be recalled by those who ordered the double murder of a single hero. His memory is for a blessing.
Posted by: Anonymoose || 04/22/2010 00:00 || Comments || Link || E-Mail|| [336074 views] Top|| File under:
China-Japan-Koreas
S. Korean Chief Executive Accused of Reckless Remarks
Pyongyang, April 21 (KCNA) -- The chief executive of south Korea at the recent "nuclear security summit" held in Washington D.C. cried out for international "cooperation" while raising a hue and cry over the "nuclear threat from the north". He at a "special press conference" blustered south Korea would "deter the nuclear program of the north" and that the north "should show its definite will to dismantle nukes".

Minju Joson Wednesday observes in a signed commentary in this regard:

The south Korean chief executive solicited for international "cooperation" while describing the nuclear deterrent built by the DPRK for self-defence as a "threat," turning blind eyes to the U.S. nuclear weapons for aggression. This clearly indicates how desperately he is working to force the DPRK to disarm itself with the help of outsiders and provoke a nuclear war of aggression against it together with his master in a bid to throw the whole nation into a nuclear holocaust.

He is going so imprudent that he is unaware of where he stands and who his rival is.


...and the money quote.


Those colonial stooges who sell off the dignity and the interests of the nation, hardly breathing under the clutches of the U.S., have gone so impudent as to dare let loose the above-said rigmaroles against the DPRK which regards independence as its life and soul. This is a height of stupidity enough to make even a cat laugh.


Cats do laugh. Derisively. Often. Although perhaps in North Korea they are discrete enough that the hungry humans don't notice, unlike the spoilt creatures we know and love. Still, an evocative bit of prose.

The south Korean puppet group's efforts to do harm to fellow countrymen through "cooperation" with outsiders over the "nuclear issue" is little short of digging its own grave. The traitors can never escape a stern punishment by the nation as they are keen to escalate the confrontation with fellow countrymen in collusion with outsiders.


Only four paragraphs? Back in the day the imprecations could go on all day -- the diet of tree bark and pea gravel is having an impact on the writer's endurance. And no mention of juche, army first, or either the beloved Kim Jong Il or his latest heir, the charming and accomplished young captain (or is it lieutenant? I have no head for such details).
Posted by: tu3031 || 04/22/2010 00:00 || Comments || Link || E-Mail|| [336073 views] Top|| File under:
Economy
Oil Well Blowout In Gulf of Mexico
Link has current information and good photos.
Summary: Deepwater exploration well blew out while cementing production casing across a new discovery. Cause unknown. Caught fire & is burning very hot - roughly 8000 barrels of oil per day will do that. About a dozen men are still missing. Weather is ideal but ... I fear they should have been found by now if they were going to be found.
Posted by: Glenmore || 04/22/2010 00:00 || Comments || Link || E-Mail|| [336071 views] Top|| File under:
Government goes high-tech to redesign $100 bills
No, they didn't put Barry on it...
Wasn't the bill on the right, either ...
Some seriously clever inventions went into the last iteration. But the serious forgers (North Korea and friends) are unfortunately clever, too. I hope this time our guys will have bought us more time.
Posted by: tu3031 || 04/22/2010 00:00 || Comments || Link || E-Mail|| [336076 views] Top|| File under:
Europe
Recriminations erupt in ash-fueled aviation crisis
AMSTERDAM -- Airlines toted up losses topping $2 billion and struggled to get hundreds of thousands of travelers back home Wednesday after a week of crippled air travel, as questions and recriminations erupted over Europe's chaotic response to the volcanic ash cloud.

Civil aviation authorities defended their decisions to ground fleets and close the skies -- and later to reopen them -- against heated charges by airline chiefs that the decisions were based on flawed data or unsubstantiated fears.

The aviation crisis sparked by a volcanic eruption in Iceland left millions in flightless limbo, created debilitating losses for airlines and other industries and even threatened Europe's economic recovery. An aviation group called the financial fallout worse than the three-day worldwide shutdown after the 2001 terrorist attacks in the United States.
Continued on Page 49
Posted by: tu3031 || 04/22/2010 00:00 || Comments || Link || E-Mail|| [336090 views] Top|| File under:
Home Front: Politix
US confident it could defeat Iranian missile
Ay-Pee . . . .


Pentagon Press Secretary Geoff Morrell says the military is "very confident" it could protect the U.S. from a potential Iranian ballistic missile strike.


IOW: Plan on Iran getting the bomb.
Posted by: gorb || 04/22/2010 04:47 || Comments || Link || E-Mail|| [336075 views] Top|| File under:
Bertha Lewis: Tea Party is a "bowel movement" and is coming after you!
Good to see they get her goat, anyway.


Former ACORN head Bertha Lewis told a group of the Young Democratic Socialists on that they should "do everything [they] can" to build their organization, and then insisted that our times are worse than internment under the Japanese and the years of Jim Crow laws (h/t Morgan Richmond at BigGovernment):


Any of these groups that says, "I'm young, I'm Democratic, and I'm a socialist," is okay with me. You know that's no light thing to do -- to actually say, I'm a socialist. You've got to know, actually, we are living in a time that's going to dwarf the McCarthy era. It is going to dwarf the internment of World War II. We are right now in a time that is going to dwarf the era of Jim Crow and segregation.

They are coming. And they are coming after you. And they are going to be brutal and oppressive. They've already shown it. ... This is not rhetoric or hyperbole -- this is real. ... This tea party so-called movement -- a bowel-movement in my estimation -- and this blatant uncovering and ripping off the mask of racism...
Ah yes, she's played the Racist Card. A good sign they have no logic to throw at the situation. As usual. I guess we can stop listening at that point.
Bertha's group lost its congressional funding after videos were released depicting actual ACORN workers offering advice on how to hide income from prostitution from the government as well as how to lie to get mortgages. This video demonstrates a contrast to rhetoric about alleged fear-mongering among Tea Party protesters.

Even more ironic is the explicit Democrat support given to the causes she lists. Liberal icon Bobby Kennedy played no small part in Joe McCarthy's efforts to investigate Communist infiltration in the U.S. government. Internment of the Japanese came under the original New Deal Democrat president Franklin Roosevelt. The era of Jim Crow laws was governed by southern Democrats like Alabama governor George Wallace and Mississippi senator Jim Eastland.

Posted by: gorb || 04/22/2010 04:24 || Comments || Link || E-Mail|| [336079 views] Top|| File under:
Issa Applauds Appeals Court Decision to Temporarily Reinstate ACORN Funding Ban
Today, U.S. Rep. Darrell Issa (R-CA) Ranking Member of the Committee on Oversight and Government Reform and Judiciary Committee Member released the following statement on the U.S. Court of Appeals Second Circuit decision to stay the December 2009 injunction by Clinton-appointed Judge Nina Gershon that the Congressional funding ban on the Association of Community Organizers for Reform Now (ACORN) was unconstitutional. As a result, as the U.S. Court of Appeals further reviews the case, the Congressional funding ban will go back into effect, and ACORN will not receive taxpayer dollars.

"I applaud the Court of Appeals for immediately addressing the effects of Judge Gershon's attempt to legislate from the bench. Today's action immediately restores the congressionally mandated ban on funding ACORN and its affiliates as a result of their criminal conduct and wasting of taxpayer dollars. Congress has the constitutional right to deny an organization the benefit of taxpayer dollars.

"With today's action by the Appeals Court, the Obama Administration must take immediate steps to re-implement the funding ban for ACORN Congress put in to law. In recent months, ACORN has undergone a rebranding campaign to disguise itself and its affiliates. As a result, the White House and all federal agencies must be extremely vigilant to ensure that rebranded organizations who have continued to make deals and maintain connections to ACORN don't receive taxpayer dollars.'
Posted by: gorb || 04/22/2010 04:23 || Comments || Link || E-Mail|| [336070 views] Top|| File under:
Science & Technology
Navy's Green Hornet to Launch on Earth Day
When the F/A-18 jet called the Green Hornet takes off over the Chesapeake Bay on Earth Day, it will aim to break a barrier that has proven far more durable than the speed of sound.

The twin-engine tactical aircraft is prepared on April 22 to make a supersonic flight on biofuel -- its tanks filled 50 percent with oil refined from the crushed seeds of the flowering Camelina sativa plant. The test flight at the Naval Air Station at Patuxent River, Maryland will be a milestone in the Navy's efforts to reduce its reliance on petroleum, and perhaps, in the elusive search for an alternative fuel for aviation.

The event is meant to showcase the Pentagon's efforts to increase use of renewable energy, not only as a climate change initiative but to protect the military from energy price fluctuations and dependence on foreign oil. When President Obama announced his offshore drilling and energy security plan last month at Andrews Air Force Base, he used the Green Hornet as a backdrop. As naval aviation's biggest fuel consumer, the F/A-18 Super Hornet is a fitting test aircraft.
Continued on Page 49
Posted by: GolfBravoUSMC || 04/22/2010 07:20 || Comments || Link || E-Mail|| [336070 views] Top|| File under:
Toilet Paper Shortage: Good Raw Material Being Wiped Out
A shortage of high-quality paper for recycling could mean scratchy toilet tissue. To keep consumers happy and avoid any chafed rear ends, companies are now on a quest to find new paper supplies, according to an article in the current issue of Chemical & Engineering News (C&EN).

The problem: Consumers once could fill up large bins with their recycled newspapers, magazines and print paper. But as electronic communication surges, these sources of recycled paper are becoming scarce.

The shortage could impact those who choose toilet paper with a bulky amount of recycled material, but most household tissue products contain very little recycled paper, according to WWF, an international environmental organization.

For those who prefer the eco-brands, high-end choices are more than about status. High-quality paper contains long cellulose fibers with intact cell walls, so it can be used to make high-end products, including toilet paper. The gold standard is virgin pulp from newly harvested trees, whose fibers are long and strong. Each time that paper gets recycled, the fibers become shorter and weaker, with lower-quality brown paper producing recycled material with the shortest, weakest fibers.

One green-products company, Seventh Generation, is already feeling the heat. The Vermont-based company has had to extend beyond its normal paper mills to find the best recycled paper.

"We want a recycled paper that has certain quality," Martin Wolf, director of product and environmental technology at the company, told C&EN. "We look for the longest fiber possible for strength and absorbency, and as flexible a fiber as possible so toilet tissue is soft."

In addition to the paper chase, chemical companies are developing new coatings and other additives that can improve the softness, strength and performance of recycled paper.
Posted by: GolfBravoUSMC || 04/22/2010 01:59 || Comments || Link || E-Mail|| [336073 views] Top|| File under:
Sri Lanka
Fonseka rails against 'injustices' at opening of Sri Lankan parliament
General Sarath Fonseka, Sri Lanka's opposition leader and former army chief, demanded his freedom and called for democracy and the rule of law today in his first public appearance since being arrested in February.

General Fonseka, who led the Army to victory over the Tamil Tiger rebels last year, is in the midst of a court martial trial that he says is his punishment for challenging the President, Mahinda Rajapaksa, in a presidential poll in January. But he was allowed to attend the opening of parliament today after winning a seat in parliamentary elections two weeks ago as he has not yet been convicted of any charges.

"The protection of democracy must begin here in parliament," General Fonseka told lawmakers after being escorted into the chamber by guards.

President Rajapaksa's ruling coalition won 144 of 225 seats in the new parliament, leaving it just six short of the two thirds majority it needed to change the country's constitution. Mr Rajapaksa says he will use the strongest mandate since the late 1970s to rebuild Sri Lanka's economy -- especially the tourist sector -- and address the concerns of the ethnic Tamil minority after 26 years of civil war.

Opponents accuse him of prolonging emergency rule to suppress political dissent, and planning to change the constitution to extend his own rule beyond the end of his second term in 2016. They also accuse him of trying to establish his family as a political dynasty.

His older brother, Chamal, was unanimously elected today as the Speaker of Parliament -- a powerful post that gives him control of the legislature's agenda and to decide whether an impeachment motion can be brought against the President.

The President's 23-year-old British-educated son, Namal, was also sworn in as an MP for the first time after winning a seat in the Rajapaksa clan's home district of Hambantota.

President Rajapaksa's youngest brother, Basil, also retained his seat in parliament and continues to act as a presidential advisor. Another younger brother, Gotabaya, is not an MP but is in charge of all security issues as Secretary of the Ministry of Defence, Public Security and Law and Order.

Gotabaya Rajapaksa has accused General Fonseka of plotting a coup, and betraying the Army by planning to testify to an international investigation into alleged war crimes during the civil war.

General Fonseka was taken back into custody at the naval headquarters in Colombo after the opening of parliament, according to one of his key political allies, Tiran Alles.

But Mr Alles told The Times that the General, as an elected MP, would be allowed to attend parliament whenever he wanted until he was convicted. "That could take three to four years once the appeals are heard," he said. "If there is justice in this country, I'm sure the courts will send him home on bail before then."
Posted by: Steve White || 04/22/2010 08:59 || Comments || Link || E-Mail|| [336078 views] Top|| File under:
Science
NASA's New Eye on the Sun Delivers Stunning First Images
NASA's recently launched Solar Dynamics Observatory, or SDO, is returning early images that confirm an unprecedented new capability for scientists to better understand our sun's dynamic processes. These solar activities affect everything on Earth.

Some of the images from the spacecraft show never-before-seen detail of material streaming outward and away from sunspots. Others show extreme close-ups of activity on the sun's surface. The spacecraft also has made the first high-resolution measurements of solar flares in a broad range of extreme ultraviolet wavelengths.

"These initial images show a dynamic sun that I had never seen in more than 40 years of solar research," said Richard Fisher, director of the Heliophysics Division at NASA Headquarters in Washington. "SDO will change our understanding of the sun and its processes, which affect our lives and society. This mission will have a huge impact on science, similar to the impact of the Hubble Space Telescope on modern astrophysics.


More to the story with great pictures and videos at link.......
Posted by: Everyday a Wildcat!(KSU) || 04/22/2010 10:00 || Comments || Link || E-Mail|| [336068 views] Top|| File under:
Who's in the News
71
[untagged]
Bookmark
E-Mail Me
The Classics
The O Club
Rantburg Store
The Bloids
The Never-ending Story
Thugburg
Gulf War I
The Way We Were
Bio
Merry-Go-Blog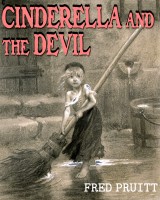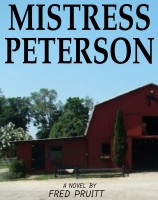 On Sale now!


A multi-volume chronology and reference guide set detailing three years of the Mexican Drug War between 2010 and 2012.

Rantburg.com and borderlandbeat.com correspondent and author Chris Covert presents his first non-fiction work detailing the drug and gang related violence in Mexico.

Chris gives us Mexican press dispatches of drug and gang war violence over three years, presented in a multi volume set intended to chronicle the death, violence and mayhem which has dominated Mexico for six years.
Click here for more information


Meet the Mods
In no particular order...


Steve White
Seafarious
tu3031
badanov
sherry
ryuge
GolfBravoUSMC
Bright Pebbles
trailing wife
Gloria
Fred
Besoeker
Glenmore
Frank G
3dc
Skidmark



Better than the average link...



Rantburg was assembled from recycled algorithms in the United States of America. No trees were destroyed in the production of this weblog. We did hurt some, though. Sorry.
3.235.188.113

Help keep the Burg running! Paypal: