-Lurid Crime Tales-
Mississippi homeowner meets 2 armed men at his front door, shoots and kills 1
[DISRN] One man was killed after he tried to invade a Mississippi home and was met by the gun-carrying homeowner.

Two armed men in Moss Point, Mississippi, targeted a residence for a home invasion Sunday evening. According to police, the men encountered the homeowner as they walked up to the front door of the residence. One of the armed suspects fired multiple times, striking the homeowner at least once. The homeowner then returned fire, striking one of the intruders, who collapsed and died in the road.

Police received a call around 6:30 p.m. on reports of "shots fired." They found the suspect deceased in the street upon arrival. The suspects have not yet been identified, but the deceased suspect's body has been sent to the state crime lab for an autopsy, where his fingerprints will be taken in hopes of confirming his identity.


so they can notify his fambly?


The homeowner was treated for his gunshot wounds and released from the hospital. As of now, he is not facing any charges. However, a Jackson County grand jury will determine if any criminal wrongdoing occurred.
Posted by: Besoeker || 01/28/2021 07:57 || Comments || Link || E-Mail|| [6492 views] Top|| File under:
Ghislaine Maxwell Tries to Get Charges Dropped by Claiming Jury is Too White
[Summit] Lawyers for accused child sex trafficker Ghislaine Maxwell tried to get the charges against the Jeffrey Epstein confidante dropped by claiming the federal grand jury that indicted her was too white.

Yes, really.

The grand jury was empaneled in White Plains, New York instead of Manhattan due to COVID restrictions, but lawyers said this meant non-whites were underrepresented.

"The fact that Ms. Maxwell herself is neither black nor Hispanic does not deprive her of standing to raise this challenge," Maxwell's lawyers wrote. "The Constitution requires that a grand jury be drawn from "a fair cross-section of the community."

They also claimed that the jury was hastily convened so as to secure Maxwell's arrest on the anniversary of Jeffrey Epstein's indictment.

"The use of a White Plains jury resulted in the systematic under-representation of black and Hispanic persons from the jury-selection process, in violation of Ms. Maxwell's Sixth Amendment right," lawyers wrote.

The 'woke' defense was one of a dozen claims made by lawyers in an effort to get the charges against the British socialite who was Epstein's girlfriend dismissed.

Maxwell is accused of grooming several underage girls for the enjoyment of Epstein and his elitist friends. Her trial is set to begin in July.
Posted by: Besoeker || 01/28/2021 07:26 || Comments || Link || E-Mail|| [6533 views] Top|| File under:
Financial Fiasco Claims California Unemployed: Four Million or 1/10th Population Affected
[KTLA] Up to 4.1 million may have to repay California unemployment agency: Audit

Millions of people might have to repay some or all of the jobless benefits they got during the coronavirus pandemic because California's unemployment agency stopped enforcing some eligibility rules so it could process claims quicker, according to an audit released Tuesday.

As millions of people filed for unemployment benefits during multiple government-ordered business shutdowns, state officials decided to stop doing some of the time-consuming work necessary to ensure those who applied for benefits were eligible to get them.

Those decisions helped the agency pay claims faster, but it still had to go back later and check that people were eligible. So 10 months after the pandemic began, the Employment Development Department has amassed a massive backlog of those checks. In that total, 2.4 million people might have been ineligible for benefits at all and 1.7 million might have been overpaid. It's likely some people fall into both categories.

State Auditor Elaine Howle said Tuesday that California has "no clear plan" to address the backlog, saying it "represents a workload never before seen by the department."

"That could have significant consequences for claimants," the audit said.

Once people start getting benefits, they have to check in with the unemployment agency every other week to certify they are still eligible. The audit found the agency automatically paid people for eight weeks last spring without requiring those certifications, resulting in nearly 1.7 million people getting $5.5 billion in benefits.

From March to December, the agency also stopped enforcing some rules that would have made people ineligible for benefits, including making sure people did not voluntarily quit a job or had refused a suitable job without a good reason.

As of Dec. 3, the agency has flagged at least 12.7 million eligibility issues affecting 2.4 million people. Using the agency's estimate of an average of 30 minutes to resolve each issue, it would require more than 3 million hours of work — or more than 342 years — to resolve even half of it.

California Labor Secretary Julie Su on Monday estimated the state has paid $11.4 billion in fraudulent claims during the pandemic, representing 10% of the more than $114 billion in benefits paid since March.

But that fraud is not associated with the eligibility issues identified in the audit, Employment Development Department spokeswoman Loree Levy said.
Posted by: Fleting Glulet8687 || 01/28/2021 00:00 || Comments || Link || E-Mail|| [6544 views] Top|| File under:
-Short Attention Span Theater-
Proud Boys leader Enrique Tarrio reportedly worked as an undercover informant
Admit it. You were as surprised as I was...


[NYPost] Proud Boys leader Enrique Tarrio previously worked as a "prolific" undercover informant for local and federal law enforcement — leading to the prosecution of more than a dozen people, according to a new report.

Tarrio, 36, began cooperating with authorities following his 2012 arrest on fraud charges in cases involving drugs, gambling and human smuggling, Reuters reported Wednesday.

Details of Tarrio's secret work were lodged in a transcript from a 2014 court proceeding in Miami and obtained by the outlet.


More at the link
Posted by: badanov || 01/28/2021 00:00 || Comments || Link || E-Mail|| [6532 views] Top|| File under:
-Signs, Portents, and the Weather-
Merck Scraps COVID Vaccines; Says It's More Effective To Get The Virus And Recover
[Summit] Vaccine manufacturer Merck has abandoned development of two coronavirus vaccines, saying that after extensive research it was concluded that the shots offered less protection than just contracting the virus itself and developing antibodies.

The company announced that the shots V590 and V591 were 'well tolerated' by test patients, however they generated an 'inferior' immune system response in comparison with natural infection.


This frequently happens in drug development: you get into a race and your product isn't a winner. Usually you just fold the project and terminate or reassign everyone on the team.

The company stated that instead it will focus on research into therapeutic drugs labeled as MK-7110 and MK-4482. The drugs aim to protect patients from the damage of an overactive immune response to the virus.

"Interim results from a Phase 3 study showed a greater than 50 percent reduction in the risk of death or respiratory failure in patients hospitalized with moderate to severe COVID-19," the company's statement noted of the MK-7110 drug.

Merck is to receive around $356 million from the US government to fast-track production of the potential treatments under Operation Warp Speed. Chief Marketing Officer Michael Nally recently told Bloomberg that Merck is aiming to produce some 20 million courses of the MK-4482 drug, an oral antiviral which patients will take twice a day for five days.


We'll need to see the data, but we'd better get something for our $356 million...

Meanwhile, in related news, German scientists have claimed that the UK Oxford/AstraZeneca vaccine is less than 8% effective in over 65s, prompting the vaccine developers to hit back, rubbishing the claims. The German media published the claims, alleging it had been 'confirmed' by 'multiple' unnamed senior German government sources.


Any relation to 'unnamed senior American government sources'?

UK government ministers have suggested that the claim could be related to the ongoing dispute over delivery of the vaccine between the European Union and AstraZeneca. The EU, which is yet to approve the vaccine, has threatened to block exports of shots to Britain, in a move that has been branded 'spiteful' by British government sources.

In an effort to make sure its member states get their 'fair share' of vaccines, the EU has also threatened to block the delivery of Pfizer vaccines to the UK, demanding that drug companies provide detailed information on when they plan to export Covid jabs to countries outside the bloc.
Posted by: Besoeker || 01/28/2021 07:16 || Comments || Link || E-Mail|| [6568 views] Top|| File under:
Caucasus/Russia/Central Asia
No-fly zone in the Gelendzhik area
Gelendzhik is where Russian Federation president Vladimir Putin's palace is:


[KP.RU] The area around Cape Idkopas became no-fly in the interests of border security following an order from the Ministry of Transport dated July 24, 2020, the Federal Security Service said.

The FSB also said that the order was adopted due to "the increased intelligence activity of a number of neighboring states, including those in the NATO bloc," RBC reports . Foreign states, according to the department, showed interest in the territory on which the border outpost of the FSB border administration for the Krasnodar Territory is located. The department also clarified that the outpost began operating in October 2020.

At the request of the publication, the FSB replied that a detachment is working on this territory that protects a section of the Russian border, ensures the economic and other interests of the country, controls the protection of water and biological resources, and also makes sure that individuals and legal entities do not violate the rules of the state border regime and border control.

- Other tasks are not assigned to the department, - added the FSB.

The KP.ru website also reported that the FSO announced the absence of protected facilities in Gelendzhik.

Posted by: badanov || 01/28/2021 00:00 || Comments || Link || E-Mail|| [6496 views] Top|| File under:
China-Japan-Koreas
China Says Flyovers in Taiwan Strait a 'Solemn Warning'
Uh oh. What if President Joe Biden doesn't stay bought? With an entire country to skim, does he really need China's paltry billions?

[AnNahar] Chinese military exercises near Taiwan are a "solemn warning to external forces", Beijing said Wednesday, after the new US government expressed strong support for the self-ruled island.

China views democratic Taiwan as part of its territory that must one day be reunified, by force if necessary, and the issue has quickly become a flashpoint for Joe Foreign Policy Whiz Kid Biden

...Candidate for president in 2020. Old, boring, a plagiarist, fond of hair sniffing and grabbing the protruding parts of women, and not whatcha call brilliant...
's administration.

The State Department said over the weekend that US commitment to Taiwan was "rock-solid", as Taipei reported multiple Chinese jets and bombers had flown into its air defence zone.

Taiwan issued warnings and deployed air defence missile systems to monitor the flyover, which on Saturday consisted of bombers, fighter jets and anti-submarine aircraft.

Beijing on Wednesday defended the People's Liberation Army exercises as necessary to "safeguard national

illusory sovereignty

and territorial integrity."

They "solemnly warn external forces to stop interference and sternly warn... separatist forces to stop provocations," said Zhu Fenglian, spokeswoman for Beijing's Taiwan Affairs Office.

Zhu stressed that China reserves the option to "take all measures" to deal with interference, including the use of force.

Taiwan split from China at the end of a civil war in 1949 and exists under the constant threat of invasion by the mainland.

Washington switched diplomatic recognition from Taiwan to China in 1979, but remains the island's most important unofficial ally and military backer.

Donald Trump
...the Nailer of NAFTA...
embraced warmer ties with Taiwan as he feuded with China on issues like trade and national security.

Biden's administration has offered Taiwan cause for optimism for continued support aside from the "rock-solid" comment.

Taiwan's de facto ambassador to the US was formally invited to Biden's inauguration, a precedent-setting first since 1979.

The State Department also called on China over the weekend "to cease its military, diplomatic, and economic pressure against Taiwan", and instead engage in dialogue with the island's democratically elected representatives.

On Wednesday, Zhu said the Taiwan issue was the "most important and sensitive core issue in China-US relations".
Posted by: trailing wife || 01/28/2021 00:48 || Comments || Link || E-Mail|| [6498 views] Top|| File under: Commies
Economy
Over 6 Million Added to Food Stamp Rolls in Pandemic
[NEWSMAX] More than 6 million Americans went on food stamps between February and September last year as the pandemic-induced economic slowdown pushed more families into poverty.

Data released Wednesday by the U.S. Department of Agriculture showed a surge in food assistance benefits paid under the federal Supplemental Nutrition Assistance Program as the Covid-19 outbreak shut down segments of the economy.

By September, a total of 42.9 million Americans were on food stamps, up from 36.9 million in February, according to monthly data on the program. The department had stopped issuing updates in April, with the Trump administration citing technical problems with the data.

The totals don't include assistance paid under the new Pandemic EBT Emergency School Meals Program, which provides benefits to families that ordinarily receive free or reduced price school meals.
Posted by: Besoeker || 01/28/2021 06:14 || Comments || Link || E-Mail|| [6481 views] Top|| File under:
Home Front: Politix
Irate parent slams Virginia school board
[DISRN] An angry parent addressed the Loudoun County School Board in Virginia on Tuesday, expressing his frustration over its refusal to open for in-person learning. A video of his rant that left board members speechless has gone viral.
Posted by: Besoeker || 01/28/2021 07:45 || Comments || Link || E-Mail|| [6532 views] Top|| File under:
Biden Taps Anti-Israel BDS Activist for Top White House Intel Job
[Free Beacon] The Biden administration is tapping for a top intelligence post a Palestinian-American who spent years at the forefront of efforts to boycott Israel and danced in front of a banner calling Israel an apartheid state.

The selection of Maher Bitar to be the senior director for intelligence programs at the National Security Council is already generating concerns that he will use the post to diminish intelligence sharing between the United States and Israel.

Bitar spent years leading anti-Israel organizations that promote the anti-Semitic Boycott, Divestment, and Sanctions (BDS) movement,


...an international outreach effort to Jew-hating social justice warriors by the PLO...

which wages economic warfare on Israel. In college, he was a leader in Students for Justice in Palestine, a pro-BDS campus group known for bullying Jewish students.


SJP has over 200 chapters in the U.S. and Canada alone.

A 2006 yearbook picture from Georgetown University, where Bitar attended school, shows him posing before a sign that reads "Divest from Israel Apartheid."

Bitar, a former Obama White House staffer and general counsel for Democrats on the House Intelligence Committee, will in his new job play a key role in coordinating the various U.S. intelligence agencies and have a window into America's most sensitive intelligence and covert operations.

A leading Republican lawmaker and former Trump administration officials are criticizing Bitar's elevation to the council's top echelons, expressing concerns that his anti-Israel activism will influence his treatment of sensitive intelligence information. Bitar's past endorsement of BDS also runs counter to the Biden administration's promise to reject the movement. Linda Thomas-Greenfield, Biden's nominee to be the United Nations ambassador, said in her Wednesday confirmation hearing that BDS is "unacceptable" and "verges on anti-Semitism."
Posted by: Besoeker || 01/28/2021 00:00 || Comments || Link || E-Mail|| [6534 views] Top|| File under:
For information: Trump sends out new email with more to come
[BostonHerald] The address 45office.com is not spam.

That's the new account for former President Donald Trump

...Oh, noze! Not him!...
. His first message states, in part, "Today, the 45th President of the United States, Donald J. Trump, formally opened the Office of the Former President." The email is datelined Palm Beach, Fla.

The email adds "The Office will be responsible for managing President Trump's correspondence, public statements, appearances, and official activities to advance the interests of the United States and to carry on the agenda of the Trump Administration through advocacy, organizing, and public activism.

"President Trump will always and forever be a champion for the American People," it concludes.

The message comes as Senate Republicans revealed Tuesday they are unlikely to convict Trump when a second impeachment kicks off again the week of Feb. 8.

His Twitter account has been taken down, but this new address could fire up again. Stay tuned.
Posted by: trailing wife || 01/28/2021 00:00 || Comments || Link || E-Mail|| [6504 views] Top|| File under:
-PC Follies
Life Sentence Sought After Voter 'Vigorously' Licked Ballot Envelope
[breitbart.com] A Michigan prosecutor sought a life sentence Tuesday for a voter who licked shut an absentee ballot envelope during the 2020 election.

Peter Trzos was returning his absentee ballot in person in November, when he allegedly led Keego Harbor city clerk Tammy Neeb "to believe he had infected her with COVID-19," WXYZ reported in December.

According to Trzos, he did not trust his ballot would be returned in time via the mail system, so he delivered it himself to the city hall. He also did not trust Neeb "because of their differing political beliefs," and wanted to feed the ballot into the machine himself.

"The envelope wasn't licked. It wasn't sealed closed. And Mr. Trzos didn't want to lick the ballot, but this clerk made him remove his mask to lick the ballot," attorney Nicholas Somberg told the news station.

"And I'm supposed to remove my mask and lick an envelope that someone else has handled just to turn it in? If anything I am the one who was threatened," Trzos added.

Via WXYZ:

The police report says Trzos made a "deliberate facial/mouth motion of building up saliva in his mouth." That he "vigorously licked the ballot" and "forcefully put it in the city clerk's hand."

Trzos attorney, Somberg, said his client "allegedly made some sort of joke about COVID being on the ballot or him getting COVID because of him doing what they told him to do."

But the clerk wasn't laughing. She called her husband telling him to "stay at their secondary home as a precaution," according to her statement. She feared she had been exposed to a highly contagious and potentially deadly virus.

Trzos allegedly told Neeb, "Here's some Covid for you," and was charged with "falsely claiming to expose someone to a harmful biological substance."

Somberg posted Prosecutor Karen McDonald's intention on Facebook:

Oakland County Prosecutors served us a sentencing enhancement seeking up to ***LIFE IN PRISON*** for Peter Trzos for the...

Posted by Nicholas Somberg on Tuesday, January 26, 2021

Because Trzos was convicted three times previously for marijuana-related charges, McDonald's wanted his sentence in this case enhanced to life in prison.

In 2013, Trzos was charged with "Felony firearms, three counts of intent to manufacture and deliver marijuana, and possession of analogues (steroids)," according to the Fenton Tri County Times.

He was also charged for "having brass knuckles, which is considered possession of a dangerous weapon."

Kyle Olson is a reporter for Breitbart News. He is also host of "The Kyle Olson Show," syndicated on Michigan radio stations on Saturdays—download full podcast episodes. Follow him on Parler.

Posted by: Seeking Cure For Ignorance || 01/28/2021 09:24 || Comments || Link || E-Mail|| [6554 views] Top|| File under:
Pentagon declares climate change a 'national security issue'
[The Hill] The Pentagon will now consider climate change when planning war games and will incorporate the issue into its future National Defense Strategy, according to a Wednesday announcement.


Slow Joe strikes again...

"There is little about what the [Defense] Department does to defend the American people that is not affected by climate change. It is a national security issue, and we must treat it as such," Defense Secretary Lloyd Austin said in a statement.

"The Department will immediately take appropriate policy actions to prioritize climate change considerations in our activities and risk assessments, to mitigate this driver of insecurity."

Austin announced the change after President Biden earlier on Wednesday signed a series of executive orders aimed at addressing the climate crisis.

The shift means the Department of Defense (DOD) will now "include the security implications of climate change in our risk analyses, strategy development, and planning guidance," according to Austin.

"As a leader in the interagency, the Department of Defense will also support incorporating climate risk analysis into modeling, simulation, wargaming, analysis, and the next National Defense Strategy. And by changing how we approach our own carbon footprint, the Department can also be a platform for positive change, spurring the development of climate-friendly technologies at scale," he said.

The Pentagon since 2010 has acknowledged that climate change could pose a threat to where the military operates and its roles and missions.
Posted by: Besoeker || 01/28/2021 01:46 || Comments || Link || E-Mail|| [6507 views] Top|| File under:
Who's in the News
41
[untagged]
4
Islamic State
3
Govt of Iran
3
Commies
2
Sublime Porte
2
Govt of Iran Proxies
2
Palestinian Authority
1
Tin Hat Dictators, Presidents for Life,
1
Govt of Pakistan
1
Hamas
1
Taliban
1
Govt of Syria
1
Pirates
1
Devout Moslems
1
Hezbollah
1
Tin Hat Dictators, Presidents for Life, & Kleptocrats
1
al-Qaeda
1
Govt of Saudi Arabia
1
Ottoman Proxies
Bookmark
E-Mail Me
The Classics
The O Club
Rantburg Store
The Bloids
The Never-ending Story
Thugburg
Gulf War I
The Way We Were
Bio
Merry-Go-Blog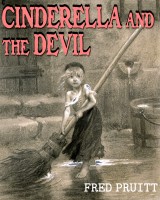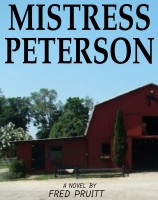 On Sale now!


A multi-volume chronology and reference guide set detailing three years of the Mexican Drug War between 2010 and 2012.

Rantburg.com and borderlandbeat.com correspondent and author Chris Covert presents his first non-fiction work detailing the drug and gang related violence in Mexico.

Chris gives us Mexican press dispatches of drug and gang war violence over three years, presented in a multi volume set intended to chronicle the death, violence and mayhem which has dominated Mexico for six years.
Click here for more information


Meet the Mods
In no particular order...


Steve White
Seafarious
Pappy
lotp
Scooter McGruder
john frum
tu3031
badanov
sherry
ryuge
GolfBravoUSMC
Bright Pebbles
trailing wife
Gloria
Fred
Besoeker
Glenmore
Frank G
3dc
Skidmark
Alaska Paul



Better than the average link...



Rantburg was assembled from recycled algorithms in the United States of America. No trees were destroyed in the production of this weblog. We did hurt some, though. Sorry.
18.208.186.139

Help keep the Burg running! Paypal: