Afghanistan
Freed Taliban say 600 Pakistanis still In Shiberghan jail
NNI
Over 600 Pakistanis and some 500 Afghans are still languishing in the diabolic Shiberghan jail near Mazar Sharif, Taliban prisoners freed by the Afghan government told newsmen.


My heart bleeds for them... No, wait. That's the chili.


Dozens of Taliban prisoners who surrendered in Kunduz during US invasion and were later freighted to Shibergah in pathetic containers have returned to the Boldak district of Qandahar after they were set free by the Afghan government.


Why send them to Spin Boldak? So they can pop back over the Pak border for some R&R before resuming the ways that got them jugged in the first place?


Narrating their imprisonment saga at Shiberghan, the returning Taliban said they were not released by the brutal jail authorities even one month after their release orders had been issued by the Karzai government. "The Shibergahn jail authorities only released us after collecting Rs 150,000 each," the malnourished Taliban revealed. The ex-prisoners said that they were given half a loaf of bread and a lump of rice per prisoner while in jail. "Pakistanis were not allowed to meet any visitors or the Afghan mates," they said. On their way to Kabul and Kandahar, the freed Taliban said they were subjected to payment of bribes and coercion, about which they said they had apprised the Afghan interior minister.


Gosh, things are tough for jailbirds...


The released Taliban were ferried to Kandahar from Kabul by the UNHCR trucks, wherefrom they travelled onward to Boldak on the Pakistan-Afghanistan border.
Guess jihad ain't all it's cracked up to be, is it? But take a couple months off, hang around the mosque for awhile, listen to a few Qazi or Fazl speeches, and you'll be ready to go again.

Suckers.
Posted by: Fred Pruitt || 01/18/2003 10:32 am || Comments || Link || E-Mail|| [326 views] Top|| File under:
Arabia
U.S. Mulls Citing Saudi Arabia for Intolerance
In a move likely to foment tension with Riyadh, the U.S. Commission on International Religious Freedom has recommended that Secretary of State Colin Powell name Saudi Arabia a "country of particular concern," opening the possibility of diplomatic or economic sanctions, reported a leading American newspaper Saturday, January 18.


Oh, did they notice?


The Washington Post quoted John Hanford, the U.S. ambassador for religious freedom, as saying that adding Saudi Arabia to the list of "particular concern" was "something that we're going to have to consider very seriously." It quoted Rep. Tom Lantos as claiming that the 1998 International Religious Freedom Act requires the move. Adopting the same viewpoint, Rep. Frank R. Wolf alleged the kingdom "clearly ought to be named." Last month, Senator John McCain sponsored the same position by urging Powell to declare the kingdom a "major violator of religious freedom," said the newspaper.
If we're going to make faces at other countries for their internal practices — and doing so is a relatively recent phenomenon — then the Soddies should be at the very top of the religious freedom list. Off the top of my head, I can't think of another country in the world where people are flat out forbidden to belong to another religion.
Posted by: Fred Pruitt || 01/18/2003 11:35 am || Comments || Link || E-Mail|| [348 views] Top|| File under:
Europe
Green, pleasant land (of paradoxes)
Anti-terror police arrest 3 at Gatwick
Three men were detained at one of Britain's busiest airports and later arrested under anti-terrorism legislation. Immigration officials at Gatwick Airport held the men, aged 28, 29 and 30, while they were "in transit". Officers from Scotland Yard's anti-terrorist branch and their colleagues at Sussex Police then arrested the men.

Storm as Taliban fighter seeks asylum
The Home Office is being urged to deport a former Taliban fighter seeking asylum in Britain. The unnamed man fled Afghanistan and told British authorities he feared being killed by the Northern Alliance if he returned. He has applied for asylum in Cardiff, insisting he was forced to fight for the Taliban. But the leader of the Welsh Conservatives has asked the Home Secretary to block the request because of security fears.
Posted by: Anonymous || 01/18/2003 11:54 am || Comments || Link || E-Mail|| [320 views] Top|| File under:
Ansar-al -islam, brits and castor beans
[...]US intelligence has connected the ricin suspects with senior Al Qaeda leader Abu Mussab al Zarqawi, officials tell CNN. Mr. Zarqawi has been accused of underwriting and ordering the assassination of American diplomat Lawrence Foley in Amman, Jordan last October. Further, reports CNN, there is evidence Zarqawi may have traveled to a part of northern Iraq under the control of a Taliban-style group called Ansar al-Islam. (Jordan's prime minister said in December that Zarqawi was believed to be hiding in Ansar's camps.) However, officials told CNN this "very indirect" connection is the only evidence to date of a link between the Algerian ricin cell and Ansar.
That said, US officials are digging for more links, according to the Associated Press. Specifically, they are investigating whether a substance useful in making chemical or biological weapons was transferred from Ansar al-Islam, through the country of Georgia, to the Algerians in England. AP sources would not identify the substance, but they did say it was not ricin or VX.
Why would such a trade go through Georgia? There is growing evidence of links between Ansar al-Islam and militants in the Caucasus affiliated with Al Qaeda, reports the Financial Times. The paper cites Western intelligence sources who say that Islamic militants developed chemical weapons in training camps in the Caucasus and are now bringing their brew through Turkey and into western Europe. [...]
Ansar al-Islam means "Supporters of Islam" in Arabic. The movement was formed from a merger of various radical organizations in the northern, mountainous Iraq-Iran border. The Telegraph reports that Iraqi Kurds from this region were recruited to Al Qaeda camps in Afghanistan in the late 1990s. Those who returned formed Ansar, and have since been bolstered by scores of Arab Al Qaeda who fled the US attack on Afghanistan. [...]
The primary concern in Britain, however, isn't Kurdish extremists but possible Algerian militants in their midst. The Times of London reports that the British government ordered immigration and domestic security agencies to check all Algerian immigrants in the wake of the ricin discovery. However, immigration officials have lost track of hundreds of Algerian asylum-seekers according to the paper.
Britain has become a popular destination for Algerians fleeing their country's unrest since the UK refused to deport any Algerian, including those booted from France. The Times says French investigators have been warning Britain for years about Algerian militants. The author of "Inside Al-Qaeda – Global Network of Terror" believes that most Algerian militants in Britain hail from a group spawned from Algeria's civil war, the Salafist Group of Combat and Preaching.
Radical Islamists have clashed with Algeria's secular, military government for over a decade, creating a bumper-crop of recruits for Osama bin Laden. According to Jane's Defense Weekly, as many as 2,800 Algerians have gone through Al Qaeda boot camp in Afghanistan. That gives Algeria the dubious distinction of being the 3rd biggest contributor to Al Qaeda after Saudi Arabia and Yemen. Many of these Algerians found there way to one of Al Qaeda's old strongholds – the Pankisi Gorge.
Posted by: Anonymous || 01/18/2003 11:35 am || Comments || Link || E-Mail|| [262 views] Top|| File under:
India-Pakistan
Only Πzakat received
Quoted by daily Pakistan, Punjab religion minister Sarwar Qadri said in November 2002 that only one-fourth of the zakat disbursed actually reached the poor while the rest was all eaten up (harap) by the central zakat council and its provincial branches. He said the only way to solve the problem was to prevent the zakat collection from going to the centre. Zakat should be disbursed by the provinces, he said.


All that money... Why waste it on poor folks?
Posted by: Fred Pruitt || 01/18/2003 05:30 pm || Comments || Link || E-Mail|| [252 views] Top|| File under:
MMA conspiring to destroy peace: MQM
The chief of Muttahida Qaumi Movement, Altaf Hussain, has accused the Muttahida Majlis-i-Amal of conspiring to destroy peace in Karachi and the rest of Sindh.
No! They'd never do that!
Mr Hussain claimed that as the MMA had sensed its defeat in bye-elections in Orangi, its activists allegedly attacked MQM offices and ransacked them and injured some activists.


Doesn't it say in the Pak political rulebook that you're supposed to do that? Or is it just tradition?


He claimed that despite support of all the political parties, the MMA could not overwhelm the MQM which exposed the hollowness of the religious constellation. He said that the outcome of bye- election had proved that in Oct 10 elections the MMA had allegedly committed massive rigging.


In Pakland? Who'da thunk that? That's certainly never happened before, has it?


The MQM chief was bitter over the killing of Salman Farooqui and Syed Masood Ali.


Not quite as bitter as Salman and Syed, but still pretty bitter...


Meanwhile, the MMA has also levelled similar allegations against the Muttahida Qaumi Movement and has claimed that the MQM- dominated government in Sindh had consciously embarked on a policy of confrontation with the MMA to destroy peace and to obstruct progress and development through the local government.
I, for one, think it's wonderful that the Paks can continue having these frank political dialogs...
Posted by: Fred Pruitt || 01/18/2003 12:42 pm || Comments || Link || E-Mail|| [326 views] Top|| File under:
Fazl shoots his mouth off...
Syed Yahya Munawar, Prime Minister's Political Secretary, has taken strong exception to Maulana Fazlur Rehman for his remarks against the Prime Minister. In a press statement issued here Friday evening, Yahya said, "the Maulana has used such a foul language that does not suit his stature as a scholar of Islam.
"Goddamn, Fazl! You eat with that mouth?"
This exposes him, he said, as to how a proud son of Maulana Mufti Mehmood utters such a derogatory words against the forefathers of Prime Minister Jamali, and to God proudness is a satanic characteristic.


Fazl? The sin of pride? Never!


Yahya Munawar said the Maulana even takes no care of Quranic ethics probably because he has developed more sense of proudness after his party has won seats in the NWFP otherwise he has nothing else to say about his father who on record had said, "I was not among those who committed the sin of making Pakistan."


Oooh! Good shot, Yahya!


It is the recognized fact, Yahya said, that the Jamali family played an active part in the freedom struggle and the Pakistan Movement. The Political Secretary of Prime Minister said he does not want to compare the sacrifices-offering Jamali family with the pro-Congress anti-Pakistan Muftis. However, he advised Fazlur Rehman not to take name of Jamali family with disrespect any more. "The Maulana should know he is here because of the great contribution Jamali and other families rendered."


Oh, hold me, Ethel!


Talk political logic and shun ignorance, Yahya called upon Maulana Fazl, adding, "We are proud of Jamali family who never stooped low to serve Gandhis and Nehrus whereas the Maulana has nothing in their past but a pro-Congress loyalty." He suggested the Maulana not to get indulged in a debate "that goes beyond bounds of respect for each other."


Like they're currently indulging in...
Posted by: Fred Pruitt || 01/18/2003 12:30 pm || Comments || Link || E-Mail|| [258 views] Top|| File under:
Joint operation of US, Pakistan to apprehend Khaled Sheikh
FBI agents and Pakistani police and intelligence personnel in a joint operations Friday arrested four foreign suspects of al-Qaed while tracing foot steps of Khaled Sheikh Mohammad, Operational Chief of al-Qaeda. "On the information of the presence of In-charge Operational Wing of al-Qaeda, Khaled Sheikh Mohammad in one of the localities raided, joint operation was conducted," a police official revealed requesting anonymity.
Toldja this was an unusual set of snags...
The official however declined telling whether Khaled Sheikh also amongst the four foreign suspects of al-Qaeda or not. "It will be very difficult to talk about the identity of those arrested moreover I am privy on it," he said.


"They've got 67 different passports among 'em, and all of them say their name is 'Bob.'"


Those arrested also include two Tajiks and other two are believed Arabic speaking, it is learnt. The intelligence agencies on a tip that operation wing of al-Qaeda under Khaled Sheikh Mohammad, a Kuwaiti national are in operation at the Southern port city of Pakistan, had conducted more than four raids on different localities in Karachi.


Khaled's actually a Baluch by blood. He was born in Kuwait, but doesn't have Kuwaiti citizenship. CAIR should probably bitch about that...


The police when raided a house at Ibrahim Hidri area the four suspects including two Tajiks were arrested. They were tenants of one Abdullah who is believed a close relative of Asif Ramzi, an activist of banned Lashkar-e-Jangvi and was wanted to the Karachi police in various cases, it is learnt.


Asif managed to blow himself to pieces a month or two ago...


The police sources disclosed of confiscating satellite phone, binocular, mobile phones, maps and other important documents from the custody of the suspects of al-Qaeda.


That would include the multitude of passports. They don't need to keep explosives around, because that's the job of people like the late Asif...


It is believed that the Australian and two Arabic speaking suspects of al-Qaeda provided the clue of Khaled's presence in Karachi. They were arrested respectively on January 4 and 9 in two separate operations.


So now we'll just have to sit on our hands and wait to see if Khalid's among the prizes taken. I'll just step out for a few minutes and oil up the old ululator, just in case...
Posted by: Fred Pruitt || 01/18/2003 12:22 pm || Comments || Link || E-Mail|| [249 views] Top|| File under:
Bangladeshis Furious over Inclusion on U.S. INS List
Bangladesh said Saturday, January 18, it would protest to Washington over its inclusion on a list of countries whose nationals must register with U.S. authorities under new immigration rules. This latest move came as a bolt from the blue while the U.S. administration as well as the American embassy in Dhaka kept reiterating that they viewed Bangladesh as a moderate Muslim democracy where the citizens are liberal and tolerant in their approach when it comes to politics and religion. "I am going to take up the matter with (U.S.) Secretary of State Colin Powell through diplomatic channels," Foreign Minister Morshed Khan told reporters. "We are stunned by the decision and are trying to get feedback from other countries affected by the measure."
Well, yeah. The government's liberal and tolerant, to the extent of not interfering with Bad Guys when they come to set up a few camps, or recruit the locals, or run their madrassehs.
Posted by: Fred Pruitt || 01/18/2003 11:12 am || Comments || Link || E-Mail|| [255 views] Top|| File under:
Southeast Asia
Indons are indignant, too...
Indonesia has expressed outrage at being included on a list of countries whose male citizens must register and be fingerprinted when visiting the US. The controversial requirement, which is part of America's terrorism prevention measures, is applied to male visitors aged 16 and older from predominantly Muslim countries. Indonesia, which is home to more Muslims than any other country in the world, is not an Islamic state and is politely regarded as a key ally of the US in the war on terror. After initially being seen as reluctant to crack down on terrorists because of religious sensitivities, Indonesian authorities have arrested a string of Islamic fundamentalists in the wake of the October 12 Bali bombings that killed 193 people. But the crackdown on fundamentalists with alleged links to terrorism doesn't seem to have assuaged Washington's fears that possible terrorists from Indonesia could try enter the US.
See snide comments re Bangladesh's wounded feelings, above. The Indons have been turned away from The Dark Side™ since October 12th. The place is still crawling with yokels who're determined to carry out jihad against Christians, Jews, Buddhists, Hindoos, and probably Druids. If the Bad Guys would be so kind as to wear their turbans all the time, then it wouldn't be so hard to tell them from the Good Guys, or the Indifferent Guys. Since they don't, better that suffer a minor inconvenience now than that they have to apologize for an atrocity later.
Posted by: Fred Pruitt || 01/18/2003 11:44 am || Comments || Link || E-Mail|| [254 views] Top|| File under:
Westerners trained in al-Qaeda camp in Indonesia, claims official
Agencies/Jakarta Post
18 January 2003
Seven Western men were among 50 Indonesians who attended training camps organized and financed by al-Qaida in 2001 on the central Indonesian island of Sulawesi, an intelligence official said Friday. Muchyar Yara, a senior intelligence official, said al-Qaida provided an undisclosed amount of money, along with weapons and explosives expertise, for at least 10 camps in the jungles near Poso in Central Sulawesi province. The camps operated between March and November 2001, he said.
Looks like Laskar Jihad might need some investigation in this respect, too, since that was where they were conducting their festivities...
He said each camp had two or three trainers, one of whom was the son-in-law of the late Indonesian Abdullah Sungkar, the alleged founder of Jamaah Islamiyah. "Al-Qaida funded and provided weapons for these camps," he told The Associated Press. "The instructors were experts in the use of explosives and weapons," he said, declining to speculate where the trainers came from.


I'd speculate Pakistan, Yemen and Afghanistan, not necessarily in that order...


Muchyar said the seven Westerners trained at one of the camps, but he could not say where they were from. He denied telling the Australian newspaper, The Age, that he had identified one of the men as Australian cab driver Jack Thomas. "We don't know the nationalities of the Westerners," Muchyar said.


"That just kinda slipped out. Ignore what I said. I didn't say it. It was... ummm... somebody else."


But a lawyer for Thomas' family in Melbourne said the allegation was "highly dubious" and had only been made to justify the man's continued detention in Pakistan. "Why is it today that we see reports filter through even though it talks about something that has occurred two years ago?" barrister Rob Stary told the Australian Associated Press.


I dunno. Why is it?


"I think it's remarkable, and I think it's done so the Pakistan authorities can try and justify their detention of him."


Well, damn them. Obviously they have no other evidence...


Stary said if there was genuine evidence against Thomas, his wife, who joined him in Pakistan but returned home after being injured, would have been interrogated when she visited her family in Sulawesi. "That's why we say it's highly dubious," he said.


Wonder how she got injured...


In December 2001, Indonesia's Intelligence Chief Lt. Gen. (ret.) AM Hendropriyono claimed that al-Qaida had operated training camps in Sulawesi, but he quickly retracted the claim after the police and the military denied the existence of such camps. Last month, police in South Sulawesi said they had discovered three abandoned training camps where the alleged perpetrators of a deadly bombing of a McDonald's restaurant in December in Makassar, the provincial capital, trained for the attack.


Just a little example of the difference between what should be, and what is, with apologies to Lenny ("What should be is a goddamned lie!") Bruce.
Posted by: Fred Pruitt || 01/18/2003 10:21 am || Comments || Link || E-Mail|| [340 views] Top|| File under:
Philippines army confirms clash with MNLF
BINA
At least four Philippine marine soldiers were killed while seven others were wounded during a clash with some 200 members of the Moro National Liberation Front loyal to jailed leader Nur Misuari in the outskirts of Sulu. This is the first time the government admitted fighting the MNLF in Sulu province since MNLF Chairman Nur Misuari ordered the short-lived rebellion in November 2001 that led to his deportation from Sabah, Malaysia and detention in a Laguna provincial jail.


MNLF isn't quite the same as MILF, though it's the same idea. It's been fairly quiescent since Misuari was jugged, which says jugging him was a good idea.
Posted by: Fred Pruitt || 01/18/2003 10:02 am || Comments || Link || E-Mail|| [344 views] Top|| File under:
Terror Networks
Officials Destroy Tapes and CD's in Pakistani Province
Officials in a deeply conservative Pakistani province destroyed audio and video tapes and compact discs today as part of a campaign to wipe out material the authorities deem obscene.


I guess it is hard to have a book burning when the only books you have are copies of the Quran


In front of a crowd of more than 1,000 people, officials doused gasoline on the materials piled up in a bazaar in Peshawar. The police chief, Tanveer ul-Haq Sipra, then set the pile on fire.


I guess it's the only entertainment they have left, at least until they start cutting hands off and pushing walls onto people


"We are determined to fulfill our promises about Islamization and cleaning up society," said Maulana Haji Ihsan ul-Haq, general-secretary of the Muthida Majlis-e-Amal, or United Action Forum. The organization, an alliance of six religious parties, came to power in North West Frontier Province in elections held in October with promises to put Islamic law, or Sharia, into effect.


They asked for it, and now they really are going to get it


They also condemned the presence of American troops on Pakistani soil, and voiced support for the ousted hard-line Taliban government of neighboring Afghanistan.


Why not? They are effectively one and the same


The burned material included English-language, Indian and Pashtun films, as well as pornographic films and films of Turkish dancing.


Much more dangerous than brainwashing children and giving them AK-47s and a quick trip to paradise
Posted by: Paul || 01/18/2003 10:38 pm || Comments || Link || E-Mail|| [329 views] Top|| File under:
Axis of Evil
Blueprint of Saddam's nuclear weapons project found.
(link found via LGF)
The fall of the Baghdad wall
(Filed: 19/01/2003)

The teams of UN inspectors sent to investigate Saddam Hussein's weapons of mass destruction arsenal made a stunning breakthrough last week when they uncovered evidence of Iraq's attempts to build an atom bomb. Con Coughlin and Julian Coman in Washington report

Thursday evening turned into a wild night at the al-Hyatt hotel in Baghdad, for the 150 or so United Nations weapons inspectors who have made it their home.


Whooping it up were they?


Jordanian-imported wine flowed, glasses of whiskey were handed round and, as one witness put it, "the men from the UN with their blue baseball caps and grey faces were suddenly smiling".

During their two-and-a-half month stay in Iraq, the inspectors have not developed a reputation for holding late-night parties. Almost all are soberly in bed by 11pm, in order to be up the next day at 6.30 for a breakfast of fried eggs, omelettes or bread rolls. But this was a special occasion

...(they were serving backbone implants)


During the day, the United Nations Monitoring Verification and Inspection Commission (Unmovic), had made the first

accidental

significant find since its arrival in Iraq.

At the Ukhaider weapons depot, 90 miles south-west of Baghdad, inspectors had discovered 12 hidden artillery shells designed to carry chemical weapons. "We finally found something shaped like a weapon and not like a test-tube," said one inspector.


Wow - and this is an inspector?

But while in public the inspectors were celebrating their discovery of the artillery shells, in private experts from the International Atomic Energy Agency (IAEA) in Vienna were digesting the details of a substantially more significant find - the blueprint of Saddam's nuclear weapons project.
On the same morning that a team of inspectors had found the 12 artillery shells, another team of nuclear weapons experts had paid a surprise visit to the homes of two of Saddam's leading nuclear physicists who worked for Iraq's top secret for the Ministry of Military Industrialisation (MMI).


no wonder they're crying for lawyers

The ministry, which is run by Saddam's younger son Qusay, recently replaced the Military Industrialisation Organisation (MIO), the institution which historically has controlled the development of Saddam's weapons of mass destruction arsenal since the mid-1970s.

In their eagerness to get into the scientists' homes, some of the inspectors had been seen jumping over a garden wall.


Watched Macguyver, did they?

Once inside they found what one Western official has described as a "highly significant" batch of documents which, on closer inspection, revealed that Saddam's scientists were continuing development work on producing an Iraqi nuclear weapon.

Although these documents are this weekend still being examined by IAEA experts to establish the current state of Saddam's nuclear weapons programme, the discovery could well turn out to be the "smoking gun" that officials in the Bush administration have pinned their hopes on obtaining in order to justify launching military action against Baghdad.

Thank God they turned it over voluntarily as required by the UN Resolution!

When Saddam submitted his 12,000 page dossier to the United Nations Security Council at the end of last year, the Iraqi leader insisted that Baghdad no longer had any interest in developing nuclear weapons, and that Iraq's nuclear research programme had been discontinued.

The documents seized at the homes of the two scientists, however, confirm what Western intelligence has been arguing all along, that Saddam is continuing with his quest to develop the first Arab atom bomb.

Duh


Ever since the inspectors arrived back in Iraq two-and-a-half months ago, Saddam has gone to extraordinary lengths to conceal the true nature of his nuclear weapons programme.

Key Iraqi scientists have been given new identities and smuggled out of the country to take up postings in the Far East, and top secret documents have been hidden in the homes of Iraqi government officials.

Saddam's concealment operation had been so successful that the UN inspectors were having difficulty finding anything of any significance.

What made last week's breakthrough possible was a radical improvement in relations between UN weapons inspectors and Western intelligence.

CIA's displying some info for the feeble-minded to find, hmmm?


When the inspectors first arrived in Baghdad last November, American and British intelligence officials in particular were reluctant to hand over sensitive information because they were not convinced that they could trust the UN.

Having eventually satisfied themselves that the inspection teams could handle top-secret information, intelligence officers provided the inspectors with the information which resulted in last week's discovery of the artillery shells and the nuclear documentation.

Certainly the discoveries could not have been better timed. Only last Wednesday, during a meeting of a Parliamentary Labour Party that is less and less minded to go to war with Saddam, Tony Blair had taken a hammering from his growing number of critics.

Glenda Jackson, MP

fool

, was particularly critical, making the acid remark that the only "weapon of mass destruction" located thus far turned out to be a kitchen knife used to stab a Manchester policeman searching for non-existent ricin. Mr Blair told MPs to "wait and see"

and eat crow later

. Miraculously, the next day, there was something to look at.

Even so it is unlikely that last week's discoveries will resolve the fundamental dilemma that is developing at the UN Security Council.

The cat and mouse game between the weapons inspectors and Saddam is not the only one in town. The US administration and chief weapons inspector Hans Blix are also involved in their own private war of position.

During the fruitless helicopter rides to deserted warehouses and the unsuccessful lightening raids in white UN jeeps, a persistent question had preoccupied administration officials in Washington as well as Mr Blix.

What would a "find" - even one as significant as the nuclear weapons dossier - signify? A case for extending the inspections or a licence to go to war against Saddam?

"Last week's breakthrough has become the latest issue to show the divide between Blix and George Bush," said a western UN diplomat.

"During the week, when nothing had yet been found, Mr Blix had said he expected to continue inspections after his report to the UN on January 27 before making another report in March. The Bush administration wants much more flexibility than that for military action."

On Friday, Mr Blix travelled to three European capitals to make his case. Because his nuclear experts were still examining the documents taken from the homes of the Iraqi nuclear scientists, Mr Blix deliberately confined his comments to Thursday's discovery of the artillery shells which, he said, demonstrated that inspections were making an impact.

But the content of both the discoveries was of relatively minor importance. He needed more time, particularly to examine the true extent of Saddam's nuclear capability. His colleague, the head of the UN nuclear weapons agency, Mohammed ElBaradei, talked about a "few months".

Before an hour of talks with Mr Blair at Chequers on Friday, Mr Blix, while making no reference to the significance of the nuclear find, said that he did not consider the shells the "smoking gun" that would justify war.

In Paris, after meeting with the French president Jacques Chirac, he said that the chemical warheads were "not a big thing". In Brussels, he privately told diplomats that the warheads were "empty" and added that he did not think that the United States could prevent an extension of inspections well beyond the end of January.

The Bush administration took an exactly opposite view. Earlier in the week, Mr Bush had said he was "sick and tired" of Iraq's constant deceptions.

On Friday afternoon, after the apparent evidence of yet another such deception, the president's spokesman Ari Fleischer said that the inspectors' findings were "troubling and serious".

Colin Powell, the Secretary of State, then gave stark signals that the end of January could signal the end of Saddam's last chance to disarm.

"Mr Powell believes that a persuasive case will be there at the end of the month that Iraq is not co-operating (with the UN resolution)," said the State Department spokesman Richard Boucher. "There's no point in continuing forever, going on, if Iraq is not co-operating."

For some former weapons inspectors, Mr Blix's continued caution has provided an exasperating spectacle. "I'm not sure what the blazes it is that inspectors and the world's diplomats expect in terms of a smoking gun," said Richard O Spertzel, a former head of the UN biological weapons inspections unit.

"If it's loaded munitions, this is a waste of their time. How many filled munitions did we find in more than seven years? None."

Today, Mr Blix and Mohammed ElBaradei meet for two days of talks with Iraqi government officials. Mr Blix will demand an explanation for omissions in Iraq's December weapons declaration to the UN. According to Baghdad's UN ambassador, any "misunderstandings" can be ironed out.

Mr Blix, while in Paris, also called for Iraq to take active steps to demonstrate that it was not playing games with the inspectors. But in Washington there is a distinct sense, compounded by the week's events, that patience is almost at an end.

State Department officials brief that the US will not feel bound to seek a new UN Security council resolution to go to war, if it remains convinced that Iraq is determined to acquire weapons of mass destruction.

In London, a Labour minister said: "Blair feels the need of a UN resolution more than Bush does. Blair would still quite like it if it could be got. But the UK view is that we don't need it but we'd like it."

The UN weapons inspectors have had their finest hour and deserved a party to celebrate. But none of the "Americans", as ordinary Iraqis like to call them, are in any doubt that there may not be much time left for another triumph.

In an off-guard moment at the end of an exhausting week, Hiro Ueki, an Unmovic spokesman, suddenly gave a wry smile: "Make no mistake. We will be here on January 28. But I'm not sure where we will be on January 29."

How about evacuating like the fall of Saigon?



Posted by: Frank G || 01/18/2003 09:21 pm || Comments || Link || E-Mail|| [314 views] Top|| File under:
Sammy thinks the demonstrations are just ducky...
President Saddam Hussein hailed worldwide anti-war demonstrations on Saturday and said the protests showed that Iraq had international support for standing up to the United States.


Every loon in sight supports Sammy. Quite a coincidence that they all decided to come out today, isn't it?


Saddam ordered his top officers to look after their soldiers to gain their confidence and make sure they were well-fed and kept warm as he they prepared to sacrifice their blood to defend Iraq.


Isn't it a little late for that? If he'd done that last time around, the Fourth Largest Army in the World™ might have put up a better fight...


Tens of thousands of people took part in protests across the globe on Saturday to demand that Washington abandon likely plans to invade Iraq over alleged weapons of mass destruction. "They are supporting you because they know that evildoers target Iraq to silence any dissenting voice to their evil and destructive policies," Saddam told senior military officers and his son Qusay, the commander of the elite Republican Guards.
"They like me! They really like me!"
A recording of the meeting was broadcast on Baghdad's state- run television. "Iraq's cause has become clear... it simply is that Iraqis are in their country while others cross the seas to reach them and tell them 'we want to share with you your country or we want to be the masters and you the followers'," Saddam said. "We don't need to exert ourselves to make Iraqis understand that their cause is just. They understand that their cause is just."
"And that cause, Loyal Citizens™, is me!"
Posted by: Fred Pruitt || 01/18/2003 03:56 pm || Comments || Link || E-Mail|| [256 views] Top|| File under:
East/Subsaharan Africa
Writer's anger over Miss World deaths
The Nigerian journalist whose article about the Prophet Mohammed and Miss World contestants sparked deadly riots in Nigeria says she will probably spend the rest of her life in hiding. In an exclusive interview with the BBC, Isioma Daniel said her initial guilt soon turned to anger that fanatics would use a newspaper article as an excuse to kill. People used her article to "unleash their anger, their frustration with other aspects of their life".


Actually, they were just revelling in the joy of being Islamists. Why should they have a different flavor of anger and frustration than the Christians and animists around them?


More than 200 people died in violence between Christians and Muslims last November, while the beauty pageant was moved to London.


I notice Beebs managed to make it a Christian-Muslim conflict, rather than a Muslim pogrom against Christians...


Daniel, 21, told BBC Radio 4's Today programme she was still coming to terms with the consequences of her article. A fatwa - a religious edict calling for her death - was issued against her by the government of Zamfara state.


Probably by the Responsible Government Committee...


"At first I did feel very guilty, but eventually I thought to myself, this is ridiculous, they're taking this thing overboard," she said. "There's no reason why someone should write something and you immediately think it gives you the right to go out and kill innocent people."


Unless you're an Islamist, of course.
Posted by: Fred Pruitt || 01/18/2003 03:37 pm || Comments || Link || E-Mail|| [339 views] Top|| File under:
Axis of Evil
'Millions could starve' in N Korea
A United Nations special envoy has warned that North Korea is in the grip of a humanitarian crisis and has called for tensions over the country's nuclear programme to be resolved. Maurice Strong, speaking after three days of talks in Pyongyang, warned that the country was on the brink of mass starvation. He said up to eight million people were in a "life or death" situation. "You cannot make the children, the ill people, the old people victims of a political crisis with which they have had nothing to do," he said.
Okay, now lemme get this straight: NKor has totally hosed its economy, they're jumping up and down and making faces and threatening to destroy the world. What food they have goes to feed the army, and we're supposed to pick up the slack. What's wrong with this picture?

Surely, for the sake of The Children™, the Ill People™, and the Old People™, the entire North Korean leadership should admit that they've made terrible mistakes and resign or commit seppukku. When you pursue a policy of juche, you have no one to blame but yourself if it doesn't work.
Posted by: Fred Pruitt || 01/18/2003 03:30 pm || Comments || Link || E-Mail|| [300 views] Top|| File under:
International
Protests begin across the world against war in Iraq
By AUDREY McAVOY, Associated Press Writer

TOKYO - Carrying toy guns filled with flowers and waving banners, anti-war demonstrators marched through the glitzy streets of downtown Tokyo, kicking off a series of protests across the world Saturday against a possible attack on Iraq.


Toy guns filled with flowers dont kill people, people who support tyranical terror funding dictators kill people.


Dozens of events were being held in Asia, Europe and the Middle East as the United States and Britain mass troops in the Persian Gulf, and the deadline approaches for Iraq to provide the United Nations Security Council with a full accounting of its nuclear, chemical and biological weapons.

About 5,000 people — a mix of students and union laborers — marched in the cold through the Japanese capital's central shopping district.


Japans security humbly and effectively provided by the U.S. Navy's 7th Fleet for the past 60 years, allowing a full 4 % of their GDP to be used for the other purposes besides having their own navy, such as holding protests against the evil USA.


"We want to unite with people all over the world on the same issue," said Takashi Uchiyama, one of the organizers of the Tokyo march.


That issue being that we are tired of other people actually being able to have an impact on the world leaving us feel like ineffectual tight assed little college students.


In early demonstrations in Europe, hundreds gathered at the U.S. Embassy in Moscow, carrying banners with slogans like "U.S., hands off Iraq!" In Goteborg, Sweden's second largest city, 5,000 people marched peacefully.


Sweden- the only country in the world who thinks that Yasser Arafat is a man of peace, and an economy that underperformns Mississippi.



In the Syrian capital of Damascus tens of thousands of people marched through the streets, some chanting, "Our beloved Saddam strike Tel Aviv," referring to Iraq's missile attack against Israel during the 1991 Gulf War.


Im not sure this is news. My guess is that this is the equivalent to a regular pub cheer.



Meanwhile, buses rolled into Washington from many parts of the United States, delivering thousands for a weekend of dissent.

A rally outside the Capitol on Saturday, followed by a march to a naval yard, was set to anchor demonstrations from coast to coast, in San Francisco and other U.S. cities.


and for some strage reason, none of the Navy ships were there, now where could they be?


U.S. President George W. Bush was at Camp David, Maryland, for the weekend.


Relaxed and sleeping very well too, I'd imagine.



The United States and Britain have already sent troops and ships to the Persian Gulf for a possible attack on Iraq while U.N. inspectors look for banned weapons there. On Thursday, they discovered 12 empty chemical warheads, but Iraq said the arms were old and had already been disclosed to the United Nations.


Oops....


Iraqi president Saddam Hussein warned Friday that his country is ready to defend itself against the United States.


Warned who? Us? His own people?


Hundreds of demonstrators marched through the streets of several Pakistani cities Saturday. Protesters in the eastern city of Lahore tried to march on the U.S. Consulate there, but police stopped them. Six activists were later allowed to hand U.S. officials a resolution calling on Washington not to attack Iraq.


This having no more effect than increasing the supply of toilet paper at the embassy by a few sheets of paper.


At a peace march near the Pakistani capital, Islamabad, hundreds of children, women and men formed a "human chain" and chanted slogans against an attack on Iraq.

In Hong Kong, about 60 people chanted "Inspections, yes! War, no!" and "Yankee, go home!" as they marched through the financial district to the U.S. and British consulates.


Hong Kong, Population 12 million people. On any given weekend, 60 people will show up to protest the newest "hello kitty" backpack design.



Protester Manoj Mathew, 25, said there was no reason for war even if U.N. inspectors find weapons of mass destruction in Iraq. "It doesn't mean (you can) attack normal people," he said.



Correct Manoj!, but its open season on tin horn tyranical dictators! I doubt that Manoj would feel war is necessary even if a WMD was released into his town.



Demonstrations in Europe were also planned in the German cities of Hamburg and Cologne, and in front of the European headquarters of the U.S. Army in Heidelberg. A protest was planned in Brussels Sunday.


German state security provided by NATO and US Army, keeping the actual peace in europe for the last 60 years.


Outside of the American Embassy in Moscow, protesters held banners that read: "Iraq isn't your ranch, Mr. Bush" and "U.S.A. is international terrorist No. 1" and shouted "U.S., hands off Iraq!" Some held portraits of Soviet dictator Josef Stalin and sang Soviet-era communist songs.



Well thats a dead giveaway isnt it?





Posted by: Frank Martin || 01/18/2003 11:30 am || Comments || Link || E-Mail|| [352 views] Top|| File under:
Toe tag after botched boob job...
A transvestite died after injecting himself with silicon in an effort to enlarge his breasts, reports said Tuesday. The victim, identified as Sugrabrata (35), was found dead in a rented room in Senen, Central Jakarta. Police said a substance leaking from a hole in his chest was suspected to be silicone. The victim's brother said Sugrabrata had injected himself three times with silicon before his death. He had reportedly obtained the chemical from a friend.


Are they sure he was a friend?
Posted by: Fred Pruitt || 01/18/2003 11:47 am || Comments || Link || E-Mail|| [341 views] Top|| File under:
Caucasus
Internet journalist who developed anti-Chechen site killed
RFE/RL
13 January 2003
Vladimir Sukhomlin, a 23-year-old software developer and Internet journalist, was abducted and brutally killed in Moscow on 4 January, "The Moscow Times" and other Russian news agencies reported on 13 January. According to the reports, Sukhomlin was on his way to meet a potential client when his car was stopped by two police officers and he was forced into a waiting Lada passenger car. Two police officers from the Moscow Oblast town of Balashikha, who were identified only as Goncharov and Vorotnikov, were arrested on 9 January, according to "Izvestiya" on 13 January, and they reportedly told police they had been paid $1,150 to kill Sukhomlin.


Uhuh. I wonder by whom?


On 10 January, police arrested Dmitrii Ivanchev, the director of the St. Petersburg-based company Plastorg, lenta.ru reported on 13 January. According to "Izvestiya," the police officers named Ivanchev as the man who hired them. Sukhomlin created the website chechnya.ru, which was designed to counter the pro-separatist site kavkaz.org. According to a colleague quoted in "The Moscow Times," Sukhomlin was also developing software for the Defense Ministry.
So now they've got to find out who hired Ivanchev. Was it Maskhadov? Zakayev? Bashayev? Did the money originate with Vanessa?
Posted by: Fred Pruitt || 01/18/2003 10:54 am || Comments || Link || E-Mail|| [303 views] Top|| File under:
International
Protestors flood Arab, Islamic Capitals, Slam U.S. War Plans
IslamOnline & News Agencies
As hundreds of thousands of anti-war activists were gearing up for massive demonstrations across the globe Saturday, January 18, angry demonstrators flooded the streets of Arab and Islamic capitals Friday, January 17, to protest the U.S. war rhetoric and military build-up in the Gulf.


Oh, dear! It's the Arab Street!


Around 3,000 people took to the streets of the Bahraini capital Manama to protest a looming U.S.-led war on Iraq and demonstrate opposition to U.S. military bases in the region. "The American is a colonizer who has come to cause destruction!", "From Baghdad to Bahrain, one people and not two, from Baghdad to Ras al-Roman, everyone against the Americans!"


"Arabland ÃŒber alles!"


The protestors chanted, in reference to the Ras al-Roman mosque in east Manama where the protest was staged after weekly Muslim prayers. "No U.S. bases in Muslim countries!" The demonstrators thundered, waving Bahraini, Iraqi and Palestinian flags.


Oh, how thrilling!


Lawmakers, leaders of political groupings and human rights advocates led the protest. "This demonstration is a message of protest against the policy of the United States, which seeks to exercise its domination over the world," said Sheikh Ali Salman, head of the main Shiite Muslim grouping, the Islamic National Accord Association (INAA). "We also want to express our opposition to the use of U.S. bases in our country in a strike on Iraq," Sheikh Ali said.


"We like Iraq the way it is. We don't have to live there, and most of us don't even know anybody who does. Leave it alone."


The protestors, an American woman among them, walked two kilometers from the mosque to the U.N. headquarters in Manama before dispersing without incident.
An American woman? Was she naked?
Posted by: Fred Pruitt || 01/18/2003 10:38 am || Comments || Link || E-Mail|| [723 views] Top|| File under:
Middle East
Hamas threatens U.S. again...
Nidal al-Mughrabi for Reuters
Muslims and Arabs will attack American targets everywhere if the United States goes to war against Iraq, a senior member of the Islamic resistance movement Hamas said in Gaza on Friday. He made the new threat during a march by 3,000 Palestinians through the winding streets of Gaza City on the 12th anniversary of the 1991 Gulf War. Some protesters ejaculated had gun sex fired shots shot in the air and others held portraits of Iraqi President Saddam Hussein. "If Iraq is attacked... all American targets will be open targets for every Muslim, Arab or Palestinian," Mahmoud al-Zahar, told reporters.


Zahar is a Hamas politburo member, so he should know...


"Any attack against Iraq will be answered by resistance everywhere and American interests everywhere will be targeted. We say that all American targets will be open targets to every Muslim, Arab, or Palestinian," he said.


This isn't the first time Hamas has threatened us with attacks. They're working themselves up to it. If we don't respond by killing Sheikh Yassin and Zahar — and Rantissi and Marzook and Shanab — then there will be more of them. Until the Israelis start holding the politburo members personally responsible, they won't stop there, either. I'm afraid we're going to make the same mistake as the Israelis, though.
Posted by: Fred Pruitt || 01/18/2003 10:27 am || Comments || Link || E-Mail|| [237 views] Top|| File under:
Saudi Prince accuses Lebanon P.M. of being a thief
GENEVA, Switzerland, Jan. 17 (UPI) -- A Saudi prince Friday denounced his country's policy of granting Lebanon loans and accused its prime minister, Rafic Hariri, of being a thief.


Headline: Pot calls kettle black!


Prince Sultan bin Turki, a nephew of King Fahd, said the Saudi government was disbursing money to Hariri's government at a time when a large section of the Saudi people was suffering poverty.

In a statement received by United Press International in Geneva, Hariri said the Saudi government should have spent the money lent to Lebanon on its own citizens, especially after Crown Prince Abdullah, the de facto ruler of Saudi Arabia, had visited poor neighborhoods in Riyadh.

The reference to Abdullah led some analysts to suspect that rivalry between Sultan's Sudairi branch of the royal family and the Faisal branch to which Abdullah belongs lay behind the criticism.


cool - catfight among the princelings


The analysts were also struck by Sultan lining up with Prince Walid bin Talal, whom he is known to dislike. Walid is an adversary of Hariri. As well as being involved in Saudi politics, Walid, whose mother was Lebanese, is believed to harbor ambitions to succeed Hariri as prime minister.


Soddys running other countries into the ground? Who'da thunk it?

Hariri, a billionaire who made his fortune as a contractor in Saudi Arabia and holds Saudi as well as Lebanese nationality, is close to Prince Abdullah.

Prince Sultan accused Hariri of having pocketed past loans granted by Saudi Arabia, instead of spending the money on public projects in Lebanon.


like armed attacks on Israel's border....


Sultan said he feared a new Saudi loan of $700 million to Lebanon would end up as he claimed a previous loan of $500 million did, being spent by Hariri on his personal affairs, including the purchase of a Boeing 777 worth $250 million.

Comparing Saudi government services to its nationals to the grants given to Hariri's government, Prince Sultan said:

"The royal family disburses some 10 million Saudi riyals ($2.6 million) in charity to the Saudis while it grants hundreds of millions of dollars to the servant thief to buy fancy private planes."


"Not to mention what we spend destabilizing the rest of the world"

Hariri robbed Saudi Arabia, Sultan said, "while he is still stealing from his own country, Lebanon."


Did someone say: Yasser?


He also charged that Hariri resorted to despicable means to incite greediness in people.

"Such nasty techniques are not those of a statesman but of a contractor

sounds like he's been burned in a home improvement project before

and an entrepreneur who follows his innate greed," the statement said.


like a typical Middle Eastern leader should....Sounds like Soddy wants more influence - wonder what Syria and Iran think about that?



Posted by: Frank G || 01/18/2003 07:00 am || Comments || Link || E-Mail|| [344 views] Top|| File under:
Who's in the News
23
[untagged]
Bookmark
E-Mail Me
The Classics
The O Club
Rantburg Store
The Bloids
The Never-ending Story
Thugburg
Gulf War I
The Way We Were
Bio
Merry-Go-Blog
Hair Through the Ages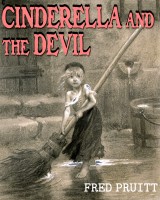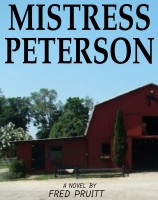 On Sale now!


A multi-volume chronology and reference guide set detailing three years of the Mexican Drug War between 2010 and 2012.

Rantburg.com and borderlandbeat.com correspondent and author Chris Covert presents his first non-fiction work detailing the drug and gang related violence in Mexico.

Chris gives us Mexican press dispatches of drug and gang war violence over three years, presented in a multi volume set intended to chronicle the death, violence and mayhem which has dominated Mexico for six years.
Click here for more information


Meet the Mods
In no particular order...


Steve White
Seafarious
Pappy
lotp
Scooter McGruder
john frum
tu3031
badanov
sherry
ryuge
GolfBravoUSMC
Bright Pebbles
trailing wife
Gloria
Fred
Besoeker
Glenmore
Frank G
3dc
Skidmark
Alaska Paul



Better than the average link...



Rantburg was assembled from recycled algorithms in the United States of America. No trees were destroyed in the production of this weblog. We did hurt some, though. Sorry.
3.236.159.130