Afghanistan
Hek's plot to kidnap Karzai foiled
IslamOnline & News Agencies
Afghan police have discovered a number of hideouts in and around Kabul apparently intended to hold President Hamid Karzai and other top officials captive following a kidnapping, the German newsweekly Focus reported Sunday, January 19. Citing a report by the German foreign intelligence service (BND) made to the defense committee of the Bundestag lower house of parliament, Focus said that former Afghan prime minister and warlord Gulbuddin Hekmatyar was believed to be behind the plot. Hekmatyar, a fierce opponent of Karzai's multi ethnic coalition, commands troops that control the Afghan-Iranian border region, Agence France-Presse (AFP) quoted the Focus report as saying. According to the BND report, Hekmatyar has joined forces with fighters of the former Taliban regime who rely on support from allies in Pakistan.


I think Hek's finally lost it. It was probably getting tossed by his own party that pushed him over the edge...
Posted by: Fred Pruitt || 01/19/2003 11:58 am || Comments || Link || E-Mail|| [358 views] Top|| File under:
Non-Pashtun ethnic group emerges to fight against US
Behroz Khan for The News (Pakistan)
A non-Pashtun ethnic group, comprising of victims of atrocities of warlords in northern Afghan provinces, has emerged on the scene to wage Jihad against the US forces and their Afghan allies. The non-Pashtun Gujar Taliban led by Mulla Muhammad Yousaf Zahid claimed in a letter delivered to The News in Peshawar that US forces in collaboration with the warlords have pushed the ethnic minority to the wall, compelling it to wage Jihad against all those perpetrating atrocities on unarmed people in northern provinces of Afghanistan.


There are about 18,000 Gujars in Afghanistan, out of a total population of close to 2,000,000. Any guesses as to where the rest live?


This is the second group of Taliban after the Pashtun-dominated mainstream Taliban Movement, which announced Jihad against the US and its allies.


Even in that corner of the world, people are starting to notice that it's all Pashtuns, and not even necessarily Afghan Pashtuns...


Though the movement seems insignificant due to its numerical strength in Afghanistan, the importance of the emerging group should not be underestimated due to the fact that the Gujars have a significant presence in Kunar and Nooristan provinces, which share borders with Pakistan's tribal belt.


I rest my case.


The situation in Kunar province is already tense for the Americans due to sporadic attacks by the anti-US Afghan groups and the searching of houses and mosques during operations by the US forces to in their hunt for Osama bin Laden, his close aides, remnants of the Taliban and the chief of the main faction of the Hezb-e-Islami Afghanistan Gulbaddin Hekmatyar. The letter claimed that the Gujar Taliban has been raised as an organised force, which plans to expand to other provinces of the country in coordination with other anti-US forces. It said that people belonging to the Gujar community have been subjected to worst kind of torture, their properties looted and snatched by different commanders and warlords and above all the honour of their women was not safe at the hands of these criminals. "We will take revenge from those involved in this inhuman treatment," the letter claimed.


Yep. It's another vow of dire revenge...
Posted by: Fred Pruitt || 01/19/2003 11:51 am || Comments || Link || E-Mail|| [429 views] Top|| File under:
Paratroopers Hurt by Afghan Bike Bomb
A parked bicycle loaded with explosives blew up as a U.S. army patrol passed by in Afghanistan, slightly injuring two U.S. soldiers. The two soldiers, from the 82nd Airborne Division, suffered minor cuts and bruises, said Col. Roger King at the Bagram Air Base. The bomb exploded Friday afternoon as the patrol's lead vehicle passed near the U.S. base of Salerno, outside the city of Khost. King called the amount of explosive rigged to the bike a "relatively small amount."


We've got 'em on the run. They can't afford car bombs anymore — they have to use bikes...


On Wednesday, two Special Forces troops were injured northeast of Jalalabad when anti-tank mines exploded under their vehicle. On Thursday, a Special Forces soldier was shot in the leg in western Afghanistan when his reconnaissance team came under small arms fire.


I'd wager than the attacks that aren't spur of the moment things are planned and Pakistan, and that the money comes through there, too.
Posted by: Fred Pruitt || 01/19/2003 10:42 am || Comments || Link || E-Mail|| [299 views] Top|| File under:
Arabia
Kuwaiti Spy Planned to Poison U.S. Troops
A Kuwaiti soldier accused of spying for Iraq was working on plans to poison a large number of American soldiers, a well-connected Kuwaiti newspaper reported Saturday. The alleged spy, Sgt. Mohammed Hamad al-Juwayed of the Kuwaiti National Guards, also was helping Iraqi agents infiltrate the country with the aim of assassinating Kuwaiti politicians and blowing up oil and power facilities, according to the newspaper Al-Watan.


I'm not surprised. What I'm surprised at is that they've only found one. Prior to Gulf War I, the U.S. grabbed them by the handful...


The Interior Ministry announced al-Juwayed's arrest on Friday, saying he "provided security and military information to the Iraqis and spied on movements of senior Kuwaiti officials with the intent of facilitating terrorist and sabotage operations." The ministry did not mention any attempt to spy on or attack U.S. forces in Kuwait. But Al-Watan, an independent paper known to have reliable contacts in the Interior Ministry, said the 40-year-old sergeant was involved in a plot to kill "a large number of (U.S.) soldiers through poisoning their food."


An act of unparalleled Iraqi bravery...


Al-Watan said the Iraqis asked al-Juwayed, a food supervisor in the military, to provide information about the catering companies employed by the American forces in Kuwait. Last month, more than 250 American military personnel suffered food poisoning at a camp south of Kuwait City. The U.S. military concluded the outbreak was an isolated case of salmonella poisoning caused by unsanitary conditions.


Probably a natural outbreak. A little ricin added to the mashed potatoes and it would have been a lot worse...


"We were shocked that a Kuwaiti national would be connected to the Iraqi regime and its intelligence," Sheik Ahmed Fahd Al Ahmed Al Sabah, the information minister, told the Kuwait News Agency on Saturday. He added the arrest was a "freak case."


And he's probably right, but in any significant number of people there will statistically be a few freaks. I hope they're actively looking for any more that are there.
Posted by: Fred Pruitt || 01/19/2003 10:20 am || Comments || Link || E-Mail|| [285 views] Top|| File under:
Europe
Finsbury mosque raided — finally!
Police have raided Finsbury Park mosque in north London, arresting seven people. Scotland Yard said the raid was linked to the investigation into the discovery of traces of the deadly poison Ricin in a flat in Wood Green, north London, earlier this month.
Maybe they are starting to take it seriously...
The mosque has attracted controversy over its connection with radical Muslim cleric Abu Hamza. Mr Hamza, who preaches at the mosque, faces exclusion as an agent of the North London Central Mosque trust because of "inflammatory and highly political" speeches at prayers.


In fact, he's a terrorist. He's just been using his mouth lately, instead of his guns...


A spokesman for Scotland Yard told BBC News Online the raid was part of extensive investigations into terror activities in the UK. He added: "Although this is linked to arrests made in north London, at this stage there is nothing to suggest chemical substances are on the premises."


More likely stashed in somebody's apartment...


Scotland Yard said the raid was carried out at 0200 GMT on Monday by police officers with search warrants issued under the Terrorism Act 2000. The seven people have been taken to a central London station for questioning.


Hopefully they'll be kept there until two weeks after hell freezes over.
Posted by: Fred Pruitt || 01/19/2003 11:45 pm || Comments || Link || E-Mail|| [874 views] Top|| File under:
Muslim-friendly cola arrives in Germany
Deutsche Welle
Mecca Cola, the Muslim world's answer to Coca-Cola, is coming to Germany. With most Germans squarely against George W. Bush's policies against Iraq, it could prove a hit here.
The Fritzies can use it to wash down their Yasser Snackies, I guess. Personally, I'd stick with beer and schnitzel...
Dagmar Lohmann started her career as an actress. Then she became a mother. Approaching 40 when she returned to the working world, she abandoned the stage and instead became one of the biggest distributors of absinthe in Germany — a drink long associated with vice and decadence that became legal again a few years ago after nearly a century of prohibition. Now in a classic sinner-to-saint conversion, Lohmann is about to become the German distributor of Mecca Cola, a beverage that is socially acceptable for Europe's Muslims and has taken France by storm. Lohmann is hoping to repeat that success in Germany.


You think she's doing it because she's virtuous? Try taking the profit out of it and see what happens...


"There's a huge market for Mecca Cola in Germany," Lohmann told DW-WORLD. "Coca Cola has become a symbol of American politics, and I can imagine there are a lot of people out there who would like to try something else. People who buy this drink are making a political statement — and, of course, it is influenced by America's Iraq policies."


I'd recommend keeping the cans and bottles. In a few years they'll be collectors' curios.
Posted by: Fred Pruitt || 01/19/2003 12:12 pm || Comments || Link || E-Mail|| [370 views] Top|| File under:
Brits have more under surveillance...
Britain's police chief said Sunday that several suspected terrorists linked to al-Qaida are under surveillance and more arrests are expected. Metropolitan Police Commissioner Sir John Stevens said al-Qaida leader Osama bin Laden and his associates have acted "very cleverly" in tapping into existing networks in Britain.


You let the fellow travellers in, and now you're surprised when they've joined the procession?


Stevens said on Sky News television that "There's still a number of people who still have yet to be arrested, but as I said we are working very, very closely with the security services. We know that there's certain links with al-Qaida."


Maybe that number'll include some of the more notable and bloodthirsty imams. They'll really be serious when they close down Finsbury Mosque and sell the building to the Lutherans or the Bah'ais.
Posted by: Fred Pruitt || 01/19/2003 10:11 am || Comments || Link || E-Mail|| [374 views] Top|| File under:
India-Pakistan
Muslim nations should not give bases to US: Pak analyst
IRNA
Pakistan's former Interior Minister, retired major general Naseerullah Babar, on Friday urged Muslim countries not to give bases to the US for a possible attack against Iraq. "In order to respect feelings of the people, the Muslim states should not provide help to the US to mount military operation against Iraq," he said while talking to IRNA in Peshawar. There should be no cooperation whatsoever from the Islamic world to the US for possible aggression on Iraq, he stressed. He called for practical measures to help save Iraq from impending American attack, saying "mere statements would not work, what is needed at this critical juncture is unity in the ranks of Islamic world."


"Practical measures" to Islamists consist of people blowing themselves up...


The conspiracies of the anti-Islamic forces, he asserted, could only be tackled if there is a collective approach to safeguard interests of all the member states of Organization of the Islamic Conference.


I sure will be glad when we can stop being polite to the Paks. Maybe gladder than I will be when we stop being polite to the Soddies.
Posted by: Fred Pruitt || 01/19/2003 12:01 pm || Comments || Link || E-Mail|| [367 views] Top|| File under:
Southeast Asia
Malaysian Muslim women told they could include 'no-polygamy clause'
The Straits Times
In the latest twist to a controversial debate, Muslim women in Malaysia have been told that they have the right to include a no-polygamy clause in their marriage contracts. Ms Noriani Nik Badli Shah, research manager of Sisters in Islam, an NGO which lobbies for the rights of Muslim women, said not many Muslim women were aware of this right, and those who did were discouraged from using it by social pressure. 'It is up to individual couples whether to use it or not, but Islam sanctions the inclusion of such conditions in the marriage contract,' she said. Muslim countries such as Syria, Jordan, Morocco, Egypt, Iran, Pakistan and Bangladesh have already adopted the ruling that a husband who agrees not to take another wife in his marriage contract would be bound by that stipulation.


Guess that sounds fair to me, though as an agnostic, I'm still wondering why it's only the men who get more than one wife. I'd guess it's because two husbands represent twice the work for a woman, while a man thinks in terms of doubling his pleasure. That makes polygamy kind of the triumph of theory over empirical experience.
Posted by: Fred Pruitt || 01/19/2003 11:07 am || Comments || Link || E-Mail|| [423 views] Top|| File under:
Terror Networks
Al-Qaeda's Navy
Accused Qaeda operative Abd al-Rahim al-Nashiri, captured late last year, has given CIA investigators info raising concerns that Al Qaeda's "navy" could be the biggest current threat to U.S. and global security.


The Tamil Tigers 'navy' was very effective against the Sri Lankans, and that occured in a small area of conflict, whereas Qaeda could blow up western targets in seas all over the world


FIRST, THE USE of Zodiac-type rubberized speedboats loaded with explosives to attack U.S. warships and other targets. According to this source, Nashiri (a.k.a. Mullah Bilal) has admitted playing a key role organizing the October 2000 attack on the USS Cole and an attack off the coast of Yemen on a French oil tanker. Both used suicide Zodiacs. Early last year Nashiri sent a team of Afghan-trained Saudis to Morocco to prepare for Zodiac attacks on U.S. warships transiting the Strait of Gibraltar. The Moroccan intelligence service busted the operation but a key operative got away. Known by the pseudonyms "Riyad" and "Nawaf," he "is more dangerous than Nashiri," says one Arab intelligence official who is on his trail.
The second strategy, say sources familiar with Nashiri's debriefings, is the acquisition of trawlers and other medium-size ships that can be blown up near other vessels. If warships become too difficult to approach, tourist ships could be targeted.
The third strategy is the use of private planes bought or stolen from flying clubs and small airports and loaded with high explosives. The fourth strategy involves training underwater demolition teams. Arab intelligence officials say a Tunisian naturalized as a Dutch citizen was sent to Morocco before 9-11 to set up a Qaeda diving school, but Tunisian intelligence identified him as suspect and Morocco expelled him. He is now believed to be hiding in Britain

Posted by: Paul || 01/19/2003 08:17 pm || Comments || Link || E-Mail|| [380 views] Top|| File under:
Canadian admits to role in hunt for 'White Meat' (Americans)
Confessions to the FBI
Stewart Bell/National Post
January 18, 2003

After finishing high school in Ontario, Mohammed Mansour Jabarah became an al-Qaeda terrorist. Now detained in the U.S., the 21-year-old is revealing his secrets: He met with the architects of the World Trade Center and Bali bombings, convinced Osama bin Laden of his worth as an operative and planned several attacks of his own.

In an interrogation room in New York last summer, FBI agents extracted a valuable secret from their young Canadian prisoner, Mohammed Mansour Jabarah: the code words used by al-Qaeda terrorist cells in Southeast Asia.

"Market" is code for Malaysia, "Soup" means Singapore and "Hotel" means Philippines, he told the agents. A "Book" is a passport and Indonesia is referred to as "Terminal." And then there was the code word for Americans: "White Meat."
I thought Pork was the other White Meat...oops
Mr. Jabarah knew this, he confessed to the FBI, because after finishing high school in St. Catharines, Ont., he had spent more than six months as a trusted al-Qaeda operative, the National Post can reveal for the first time.

His confession, detailed in a classified FBI report obtained by the Post


agghhh we're leaking to the Canucks now? Jeez

, describes how he was involved in planning explosions at Western embassies, businesses and tourist resorts. Among those he admitted to conspiring with was the notorious Hambali, the man behind last fall's massive bombing in Bali, Indonesia.

pics of these yokels are on the site linked


Less than three years ago, Mr. Jabarah was a straight-arrow student at a Catholic high school who wanted to be a doctor, worshipped at the local mosque and did volunteer work picking up litter from roads in Niagara. Today, he is a 21-year-old detainee at a U.S. military base, trying to rescue his life

buy his ass from eternity in a cage/box

by revealing to FBI agents the secrets he learned as a terrorist.

Mr. Jabarah's descent into the underworld of radical Islam, where Americans are dehumanized even in code ("White Meat" comes from pigs, the consumption of which is deemed un-Islamic)

gotcha above

, is all the more troubling considering he spent his teenage years in Canada, the country that gave him refuge, citizenship and an education

but forgot to install a value system, sense of gratitude, or human subsistence level of morality

.

"The boy was a gentleman," recalled Hussein Hamdani, a family friend and official at the Islamic Society of St. Catharines. "He was working here in the mosque, nice polite boy

couldn't handle an AK47

.... I'm damned sure they got the wrong man."

An investigation by the Post, however, based on classified intelligence documents and interviews, has found that Mr. Jabarah long ago admitted to being an al-Qaeda agent recruited to organize attacks in Southeast Asia.

So highly prized was Mr. Jabarah that the al-Qaeda leadership went to great pains to ensure he would not get caught. Hambali, Southeast Asia's leading al-Qaeda operative, once told the Canadian: "It will be a very big hit for us if you're arrested."


Makes my day to hear that


The Jabarah family -- mother, father and four sons -- moved to Canada from Kuwait in 1994, three years after Allied troops liberated the country from Saddam Hussein of Iraq, who had invaded and plundered his oil-rich neighbour.

"After the Gulf War, it was really scary in the Gulf area and I wanted to have a good life and a good education for my sons and a new home

at someone else's expense, then turn my progeny on them in ingratitude

," Mansour Jabarah, his father, a businessman in the financial industry, said in an interview.

They moved into a two-storey home with a porch on a quiet street in St. Catharines. The father served as vice-president of the local Islamic society. Mohammed helped out around the mosque, and participated in its volunteer programs.

At Holy Cross Secondary School, Mr. Jabarah did not stand out as a radical, although he was serious about his Islamic faith. "He was a religious boy. He didn't drink, he didn't have girlfriends," his father said. In his high school yearbook photo, he sports a thin moustache and does not smile.

Shortly after graduation in June, 2000, he flew to Kuwait City to enrol at university, but his father said he had trouble gaining admission and was also discouraged because the school did not offer Islamic studies courses in English.

He went instead to Pakistan.

The al-Qaeda faithful who roam Pakistan's religious schools in search of fresh recruits saw Mr. Jabarah as a prized asset. His fluent English and Canadian passport made him a valued potential operative. He could travel freely without raising suspicion. He was also young and unworldly. "He grew up in Canada, he never went to any Asian countries before," his father said.

The recruiting tactics used by radical Islamic groups such as al-Qaeda harness the force of religion to incite Muslim youths to violence. Psychologists hired by the government of Singapore to study 31 captured members of Jemaah Islamiyah found the recruits had been singled out in religious classes and gradually indoctrinated over an 18-month period.

Those selected to participate in terrorist attacks were unassertive, unquestioning and harboured feelings of guilt and loneliness. Gradually the recruits were led to believe the Muslim faith was under attack and a holy war against the West was a religious duty. They were promised martyrdom if they died for the cause. To complete their indoctrination, they were given code names.

Mr. Jabarah was code-named Sammy. He excelled in weapons training at al-Qaeda camps in eastern Afghanistan and made such an impression that, in July, 2001, he convinced Osama bin Laden he could be an effective international operative, according to Professor Rohan Gunaratna, a terrorism expert in Singapore and the author of Inside al-Qaeda: Global Network of Terror.

The Canadian, then 19, travelled to Karachi in August, 2001, to meet Khalid Sheik Mohammad, the architect of the World Trade Center and Pentagon attacks, who gave Mr. Jabarah a critical assignment. He was to organize truck bombings at the U.S. and Israeli embassies in Manila.

It was to be a joint operation, with al-Qaeda supplying the suicide bombers and the money. Jemaah Islamiyah, a regional Islamic group that wants to establish a Muslim state in Southeast Asia, was to procure the explosives and draw up the plans.

"Jabarah advised that he was in charge of the financing for the operation," according to the FBI report, dated Aug. 21, 2002, and titled "Information Derived from Mohammed Mansour Jabarah." Mr. Mohammad gave him US$10,000 to get started.

For two weeks, Mr. Jabarah underwent intensive training at a house in Karachi, learning techniques for operating in urban environments, said Prof. Gunaratna, who has extensively investigated the cell. "The training emphasized operation security, measures and counter-measures to be adhered to by al-Qaeda operatives during travel, living in a city, interaction with others."

Eventually, Mr. Jabarah was introduced to Hambali (an alias for Riduan Isamuddin), an al-Qaeda member who serves as operations chief of Jemaah Islamiyah. The meeting took place at the Karachi apartment of one of Hambali's four wives. He instructed Mr. Jabarah to contact his two point men in Malaysia -- Mahmoud (an alias for Faiz Bafana) and Saad (an alias for Fathur Rahman Al Ghozi).

"Make sure you leave before Tuesday," Mr. Mohammad cautioned Mr. Jabarah, according to the FBI. The Tuesday he was referring to was Sept. 11. Mr. Jabarah left Pakistan for Hong Kong on Sept. 10. He was staying at a Hong Kong hotel when hijacked planes brought down the World Trade Center.

After three days in Hong Kong, Mr. Jabarah flew to the first stop in his jihad mission, Kuala Lumpur. He met a man code-named Azzam, as well as Mahmoud, a bomb-making expert who had learned his tradecraft at an al-Qaeda camp in Afghanistan. Mahmoud told Mr. Jabarah to speak to Saad, who was then training with Moro Islamic Liberation Front rebels in the Philippine mountains.

"Jabarah told Mahmoud that he needed to go to the Philippines and Mahmoud said he would get in touch with Saad, as he is the person who could obtain any of the needed explosives," the FBI report said.

Mr. Jabarah and his associate, Ahmed Sahagi, a would-be suicide bomber, flew to the Philippine city of Makati and checked in at the Horizon Hotel. A few days later, Saad e-mailed his Manila phone number to Mr. Jabarah and they made plans to meet.

"When Saad arrived at the hotel, Saad informed Jabarah he only had 300 kilograms of TNT and he needed additional time and money. Saad informed Jabarah he wanted four tons of explosives," the FBI report said.

There was another complication. Saad thought the U.S. embassy in Manila was not a good target because it was set back too far from the road. They scouted the U.S. and Israeli embassies together and Saad decided to return to Malaysia to discuss the plot with Mahmoud.

They met again in Kuala Lumpur to talk about targets, and decided the embassies in the Philippines were no good. They wanted to try somewhere else. Mahmoud advised Mr. Jabarah to go to Singapore to record videotapes of potential targets there.

At a parking lot at Singapore's Marina South, Mr. Jabarah held a meeting with local terrorist operatives and asked for their suggestions about targets. In addition to the American and Israeli embassies, they identified the Australian and British high commissions as well as several commercial buildings that housed American companies.

Using a Sony video camera, Mr. Jabarah posed as a tourist to film sites such as the American Club and American International Assurance. The videos were labelled "Visiting Sightseeing Singapore." They were then transferred on to CD-ROMs for distribution up the chain of command.

Mr. Jabarah rented an apartment in Kuala Lumpur in November, 2001, but he was running out of money and asked his boss in Pakistan, Mr. Mohammad, for more. A few days later, an al-Qaeda agent named Youssef handed him a bunch of envelopes. Inside were wads of US$100 bills, tied with elastic bands -- US$30,000 in total.

Because TNT was difficult to obtain in the region, the cell decided to use ammonium nitrate. The operation was to use six trucks. Each would carry three tonnes of ammonium nitrate (by comparison, the truck bomb used in Oklahoma City in 1995 contained two to three tonnes of the explosive).

"Sammy would bring his people down to Singapore to rig the bombs at the secured warehouse," said a Jan. 7, 2003, report on the plot prepared by the government of Singapore. "The trucks would then be driven and parked at designated points near the targets. The local cell members would then leave the country as unknown suicide bombers arrived. These suicide bombers (believed to be Arabs) would be brought down to Singapore just a day before the planned attack."

In early December, 2001, the Jemaah Islamiyah chief Hambali told Mr. Jabarah to cancel the Singapore plot and move the target back to Manila. The advantage of attacking in Manila, Hambali said, was that the explosives were already in the Philippines and would not have to be shipped to Singapore. The attack could therefore be done sooner -- and al-Qaeda wanted it done quickly. If the embassies proved too difficult to attack, they would find other targets in the Philippines, Hambali said.

By then, however, videos and notes about the Singapore plot had been found in the ruins of an al-Qaeda safehouse in Afghanistan bombed by American warplanes. Police moved in to break up the cell. On Dec. 9, 2001, Singapore's Internal Security Department made the first in a series of arrests. Within a week they had arrested 13 Jemaah Islamiyah members.

But "Sammy" got away.

- - -

Mr. Jabarah was in Malaysia in December when an e-mail landed in the inbox of his Yahoo account. It was from Azzam. The title was "Problem." Mahmoud, Mr. Jabarah's point man who knew everything about the plot, had been arrested in Singapore, it said. Mr. Jabarah left for southern Thailand.

At a hotel in Bangkok, Mr. Jabarah met with Hambali, who advised him to get out of the region before he was caught. He was too valuable to al-Qaeda to end up behind bars, Hambali said. But Hambali was furious the Singapore plot had failed, and he began discussing attacks elsewhere.

"The last contact Jabarah had with Hambali was in mid-January, 2002, in Thailand," the FBI report said. "During this time Hambali discussed carrying out attacks with his group. His plan was to conduct small bombings in bars, cafés or nightclubs frequented by Westerners in Thailand, Malaysia, Singapore, Philippines and Indonesia."

He tried to take a bus to Myanmar but could not get a visa. He went to Chiang Mai, Thailand, and flew to Bangkok and Dubai. Using his e-mail address, honda_civic12@yahoo.com, Mr. Jabarah contacted Hambali and Khalid Sheik Mohammad -- the 9/11 mastermind who had sent him on his mission.

Mr. Jabarah sent them a copy of an article from a Canadian newspaper that linked him to the bombing plot in Singapore. He said he had to run and needed money. He wanted to go to Saudi Arabia but could not get a visa, so he went to neighbouring Oman, where, according to the FBI, he was helping "al-Qaeda operatives travelling through Oman to Yemen" when he was arrested in March, 2002.

According to Canadian officials, the Omani government did not know what to do with Mr. Jabarah. It did not want to hand him to the Americans, fearing Omanis would be angered that their government had delivered a fellow Muslim into U.S. custody.

They decided to give him instead to the Canadians. He was after all a Canadian citizen, and if Canada were to send him to the United States, it would not be Oman's doing. Canadian Security Intelligence Service agents brought Mr. Jabarah back to Canada in late April, 2002.

Mr. Jabarah was a big catch for the intelligence service. "To an intelligence officer, this is like having the ideal terror consultant sharing your living room with you," said David Harris, a former CSIS agent. "Jabarah's words could launch major actions. In our life-and-death footrace with terror, names, dates and places can add up to fresh leads and these can mean outstripping the enemy."

Canadian intelligence agents interviewed Mr. Jabarah for about a week and passed their findings to the Americans. The information he provided "vastly improved the knowledge of al-Qaeda," Prof. Gunaratna said. "As a result of this investigation, the Canadians will be able to move forward in better understanding and responding to the al-Qaeda network."

Mr. Jabarah had such remarkable inside knowledge about al-Qaeda and its key players in Southeast Asia that he knew the Americans would want to speak to him in person. At his request, Canadian officials arranged to transfer him to the United States last May.

After news of Mr. Jabarah's case was first publicized in Canada in July, a Toronto newspaper claimed there was no evidence against him and that the only reason Canadians were not outraged by his treatment was that he was Muslim, "not a Jones or a Bouchard." The Canadian Arab Federation and Canadian Civil Liberties Association held a news conference to demand a government probe.

Instead of facilitating his transfer to the U.S., Canada should have "been advising him not to go to the United States where he will get lost in the hellhole of secret detentions, secret evidence and secret hearings," said Raja Khouri, the Arab federation president.

But documents obtained by the National Post under the Access to Information Act support Ottawa's claims that he wanted to go to the United States. According to the documents: "Jabarah voluntarily came to Canada and then voluntarily went to the United States."

Officials say he knew he had two choices: Keep quiet and face criminal charges for terrorism, extradition and possibly a lengthy prison term, or he could co-operate. According to authorities, he chose to talk. One of most dangerous terrorists to emerge from Canada became one of its most valuable contributions to the war on terrorism.

- - -

The inside account that Mr. Jabarah supplied was distributed to police and intelligence services in August, 2002, and some responded by heightening security at their embassies. It was not enough, however, to prevent the worst act of terrorism since Sept. 11.

In Thailand, Hambali had ordered his deputy, Muklas, to plan attacks at places where Western tourists were known to hang out, including nightclubs in Indonesia, Prof. Gunaratna said.

"Ironically, before the Bali tragedy, the U.S. intelligence community communicated this specific threat to Southeast Asian security and intelligence services in August, 2002. However, the Southeast Asian services failed to develop the contact or ground intelligence essential to detect and disrupt a terrorist attack."

Two Canadians, Mervin Popadynec, an oil industry engineer from Wynyrd, Sask., and Rick Gleason, a financial advisor from Vancouver, were vacationing on the Indonesian island paradise of Bali when Hambali's men struck on Oct. 12.

The bombers parked a minivan packed with explosives on the narrow street outside the Sari Club, a nightclub in the city of Kuta that was filled with Western tourists. Flames roared through the club and the building collapsed, killing almost 200.

Mr. Popadynec was killed instantly. Mr. Gleason died later from burns that scorched nearly half his body. A friend recalled him as an adventurous traveller and outdoorsman with a "refined sense of humour." But to the terrorists, they were no more than "White Meat."

- - -

The FBI appears to have completed its interrogation of Mr. Jabarah, but his fate remains uncertain. He celebrated his 21st birthday in detention in December, reportedly at a military base beneath Brooklyn's Verrazano Narrows Bridge.

Some officials speculate his New York lawyer, David Wikstrom, has been negotiating a plea bargain with the U.S. Justice Department, but his father said he knew nothing about that. Mr. Wikstrom declined to comment.

The father insisted his son had no advance knowledge of any terrorist plots and called the claims lies. "No, this is false information, 100%, because Mohammed's situation, he doesn't know this kind of information," he said from Kuwait City.

"And in the meantime his wish is now to go back home to Canada to continue his education as a doctor," he said.

"He's an excellent boy."

In the FBI's account of its interrogations, Mr. Jabarah spoke about the bombing plots with cold detachment, sounding like a university student tackling an exam problem.

When he was asked about the bombing plot in Singapore, he said it "would not have been difficult," according to the FBI report. "This embassy is very close to the street and did not have many barriers to prevent the attack," he told the agents.

Asked about the plot to bomb the U.S. embassy in Manila, he added that "a plane would be needed to attack this building because the security was very tough."

No mention was made of the lives that would have been lost.

JABARAH TIMELINE:

1 June, 2000 Graduates from Holy Cross High School in St. Catharines, Ont. Goes to Kuwait, then Pakistan.

JULY, 2001 Recruited by al-Qaeda because of his "clean" Canadian passport, fluent English and performance in training.

2 August, 2001 In Karachi, meets senior al-Qaeda leaders Khalid Sheik Mohammad, architect of the Sept. 11 attacks, and Hambali, operations chief of Jemaah Islamiyah. Mr. Mohammad gives him US$10,000 and instructs him to organize bombings at the U.S. and Israeli embassies in Manila. "Make sure you leave before Tuesday [Sept. 11]," Mr. Mohammad warns.

3 SEPTEMBER 10, 2001 Flies to Hong Kong to get visas.

4 SEPTEMBER 13, 2001 Three days later, flies to Kuala Lumpur, meets al-Qaeda bomb expert Faiz Bafana, alias Mahmoud, to discuss the bomb plot.

5 SEPTEMBER, 2001 Goes to Makati, Philippines, to meet Fathur Rahman Al Ghozi, alias Saad, who tells Mr. Jabarah he needs more time, money and explosives. They discuss switching the operation to Singapore.

6 OCTOBER 16, 2001 Arrives in Singapore to scout targets, using a Sony video camera. The plot takes shape. Mr. Jabarah intends to pack six trucks with ammonium nitrate. Arab suicide bombers are to arrive to drive them to the targets, which include the U.S. and Israeli embassies, British and Australian high commissions and American businesses.

DECEMBER 9, 2001 Singapore's Internal Security Department arrests members of Mr. Jabarah's cell. Among those caught is Faiz Bafana. Mr. Jabarah receives e-mail titled "Problem."

7 DECEMBER, 2001 Travels to Bangkok and meets with Hambali, who tells him to leave. "It will be a very big hit for us if you're arrested."

8 JANUARY, 2002 Meets for the last time with Hambali and discusses a plot to bomb sites frequented by Western tourists in Indonesia. Goes to Dubai, stays at a hotel and contacts his al-Qaeda boss Mr. Mohammad to tell him he has to run.

9 MARCH, 2002 Goes to Oman, gets arrested.

10 APRIL, 2002 Canadian intelligence agents bring him back to Canada. He wants to go to the United States so he can make a deal.

11 MAY, 2002 CSIS facilitates his transfer to New York.

AUGUST 21, 2002 The FBI issues a confidential intelligence report to its allies based on Mr. Jabarah's confession. Several Western countries put their embassies in Southeast Asia on alert.

12 OCTOBER, 12, 2002 Jemaah Islamiyah detonates truck bombs at a Bali nightclub packed with Western tourists, killing almost 200, including two Canadians. Authorities say Hambali was behind the blast.


Posted by: Frank G || 01/19/2003 04:11 pm || Comments || Link || E-Mail|| [324 views] Top|| File under:
Axis of Evil
Four more warheads found in Iraq
BAGHDAD, Iraq (Jan. 19) - Top U.N. officials said Baghdad disclosed it found four more empty chemical warheads like a dozen others discovered last week, and said there had been ''some progress'' Sunday in talks to win greater Iraqi cooperation with arms inspectors.


of course, nothing like what's required, but who wants to ask for that?


In Washington, Defense Secretary Donald Rumsfeld said he supports giving Saddam Hussein and other Iraqi leaders immunity from war crimes prosecution if they go into exile

to hell

. Secretary of State Colin Powell warned that time was running out for the Iraqis.

U.N. chief weapons inspectors Hans Blix and Mohamed ElBaradei were in Baghdad Sunday for the first of two days of talks whose outcome could determine whether the United States, which disputes Iraq's claims that it has no banned weapons, mounts a military attack to disarm Iraq by force.

Just like the ESPN vote on-line determines who wins games?

After more than two hours of talks, ElBaradei said, ''I think we are making some progress. It was a constructive meeting.''

''We are saying in no uncertain terms that time is running out,'' ElBaradei told Associated Press Television News after the first round of talks. ''We cannot, the international community cannot, just wait for things to happen in the pace it has been happening in the past few weeks since we started inspections. And I think that message has been registered with the Iraqi authorities.''

As a sign that Baghdad might be more forthcoming, Blix said that the Iraqis told them during the talks that they had found four more empty chemical weapons warheads similar to 12 others discovered by U.N. inspectors Thursday at an ammunition dump south of Baghdad.

Blix also said the Iraqis offered three or four of 11 documents requested by the United Nations.

Blix did not say when or where the additional warheads were found.

The Iraqi news agency also reported that the top U.N. inspectors met Sunday with Iraq's vice president, Taha Yassin Ramadan, who urged them to devote their activities in Iraq to ''finding the truth and being in good faith.''

Ramadan has been openly critical of the weapons inspectors, frequently calling them spies.

Blix and ElBaradei meet again with Iraqi officials Monday before departing for Athens, Greece.

''We have to ask: is this one find or are there weapons hidden all over the country?'' Blix asked.

The White House termed Thursday's discovery of the warheads ''troubling and serious'' because the Iraqis had not reported the munitions in their 12,000-page declaration to the United Nations last month.

''Of course, they should have been properly declared, and in fact destroyed,'' Blix said in an interview with CNN. ''The Iraqis claimed it was an oversight and they are looking for more of them. In fact, they said they found four more of them and they might find even further in the future.''

In Washington, both Powell and Rumsfeld, appearing in separate television interviews, suggested that Saddam and his chief lieutenants might go into exile to avoid war. News reports in the Middle East say Saudi Arabia and others have been making overtures to Iraq about such a plan.

''I think the Iraqi people would be a lot better off, and this whole situation would be resolved, if Saddam Hussein ... his sons and the top leadership of the regime would leave,'' Powell told CNN.

Rumsfeld, speaking on ABC-TV's ''This Week,'' said he would favor granting Saddam and senior Iraqi leaders immunity from war crimes prosecution to clear the way for exile.

''I ... personally would recommend that some provision be made so that the senior leadership in that country and their families could be provided haven in some other country, and I think that that would be a fair trade to avoid a war,'' Rumsfeld said.

Powell underlined growing American impatience with Iraq, warning that ''I think time is running out'' for the Iraqis to come clean.

''We can't keep this up forever,'' he told CNN's ''Late Edition.''

Powell said Iraq still has not accounted for stocks of biological and chemical warfare agents ''that we know they had.

''and have not destroyed



U.N. inspectors returned to Iraq in November to search for evidence of the weapons of mass destruction that the United States insists Saddam is hiding. On Sunday, inspectors visited an ammunition plant and a university south of Baghdad, a missile factory west of the capital, a chemical plant and another university campus here in Baghdad.

The talks in Iraq are in preparation for a Jan. 27 progress report weapons inspectors will make to the U.N. Security Council. Both officials have left no doubt that Iraq must show greater cooperation if it wants to avoid war.

The United States and Britain have sent tens of thousands of troops as well as naval ships and combat aircraft to the Gulf to pressure the Iraqis.

On Sunday, allied jets struck eight unmanned Iraqi communications relay stations in the southern ''no-fly zone,'' the U.S. Central Command said. It was the first attack since Friday in the southern zone, which was set up more than a decade ago to prevent Iraq's army from attacking restive Shiite Muslims.


separating more of the ChiCom-built fiber optic C&C network prior to the air attack''We

do not think that war is inevitable,'' Blix told reporters Sunday. ''We think that the inspection process that we are conducting is the peaceful alternative. It requires comprehensive inspections and it requires a very active Iraqi cooperation.''

America's European allies have urged the Bush administration to give the inspectors more time to complete their work and avoid war. In Berlin, German Foreign Minister Joschka Fischer said he would attend a meeting in New York of Security Council foreign ministers to urge ''Iraq's disarmament through the work of the inspectors.''

and save any credibility I, and Gerhard may retain internationally?

French President Jacques Chirac also said the United States should not attack without international support and said Saddam should cooperate more actively with the inspectors.

Meanwhile, Air Force Gen. Richard Myers, chairman of the U.S. Joint Chiefs of Staff, arrived Sunday at the southern Turkish air base of Incirlik before talks Monday with Turkish military officials.

The United States is urging Turkey to allow the United States to station ground troops in the country for a possible attack on Iraq. Polls show that 80 percent of the Turkish population opposes war with Iraq.

Ok - base the forces in the 20% that matter?
Posted by: Anonymous || 01/19/2003 08:11 pm || Comments || Link || E-Mail|| [365 views] Top|| File under:
Saddam Should Take A Very, Very Long Vacation: U.S. Diplo
The best solution for the Iraq crisis would be for President Saddam Hussein to take a "long vacation from political power", the U.S. ambassador to Egypt, David Welch, said Sunday, January 19. "The best solution of all would be for Mr Saddam Hussein to take a very, very long vacation from political power," Welch told reporters, asked about reported efforts to push Saddam into exile and avoid a war, Agence France-Presse (AFP) reported. "I don't know whether this is possible or likely, but yes, as far as the United States is concerned, a change of regime in Baghdad would be very welcome."


"It's that, or a very long nap in the dirt. We don't care which it is. You Arab loons might..."
Posted by: Fred Pruitt || 01/19/2003 12:16 pm || Comments || Link || E-Mail|| [289 views] Top|| File under:
East/Subsaharan Africa
South African minister in solidarity visit to Iraq
Tayyebah Nur for Ummahnews
South African Health Minister Manto Tshabala-Msimang has expressed commitment to strengthening relations with Iraq. She was speaking during a two-day visit, at the invitation of her Iraqi counterpart, Dr Umaid Mubarak, to the beleaguered Middle-Eastern country. A spokesperson for the ministry said in a statement that the Minister and her delegation visited several health care facilities around Baghdad. According to the report, the two health ministers agreed to strengthen the relationship in the three areas of therapeutic health services, the pharmaceutical field and preventative medicine.


Guess we have a pretty good idea which side South Africa's on. It's that Armed Struggle™ thing that forms the bond of brotherhood.
Posted by: Fred Pruitt || 01/19/2003 12:05 pm || Comments || Link || E-Mail|| [395 views] Top|| File under:
Axis of Evil
Ali Hassan Scoffs at Talk of Saddam Exile
A special envoy of Saddam Hussein scoffed Friday at reports Saddam might go into exile to avert a U.S. invasion, saying they "cannot be believed even by infants." Gen. Ali Hassan al-Majid, a cousin and confidant of the Iraqi president, met Syrian President Bashar Assad and handed him a letter from Saddam, Syria's official news agency SANA reported.

Dear Bashir,

How are you? I am fine. Ali Hassan has some warheads in his diplomatic pouch. Could you stash them for a few months, until the crisis is over? The warheads are in the red pouch, the cash is in the yellow one. Be very careful not to drop any of them.

Best regards to the Revolutionary Command Council,
Sammy
Al-Majid's visit comes amid frantic diplomatic efforts by Arab leaders to stop the march toward war and media speculation Arab leaders are exploring the possibility of Saddam resigning and seeking exile.
I still think Sammy will try to fight it out. Everybody knows he can't win but him. In romance novels, that's the guy who eventually wins in the end, even though in real life that's the guy who becomes a thin layer of carbon spread over 12 acres, or a meat piñata hanging by the heels in a public square.
Posted by: Fred Pruitt || 01/19/2003 10:54 am || Comments || Link || E-Mail|| [289 views] Top|| File under:
Central Asia
Turkmenbashi dedicates this year to his Mom...
The year 2003 is dedicated to the deceased mother of Turkmenistan's president, the national assembly declared in a resolution published Saturday.


That's so sweet. Can I have next year for my Mom?


The resolution states that this is "the year of the Turkmen heroine ... the mother of the first and eternal president of Turkmenistan."


Does he plan on being stuffed and mounted, like Lenin was?


President Sapurmurat Niyazov has built an extensive personality cult around himself, erecting statues of his likeness, putting his portrait on the national currency and taking the name Turkmenbashi, of "Father of All Turkmen." Niyazov previously honored his mother, Gurbansoltan Niyazova, by renaming the month of April after her.
That's appropriate. Gurbansoltan 1st is April Fools' Day... Do you get the impression Turkmenbashi has... ummm... issues?
Posted by: Fred Pruitt || 01/19/2003 10:37 am || Comments || Link || E-Mail|| [296 views] Top|| File under:
Axis of Evil
Iraqi Scientist Denounces Inspectors
An angry Iraqi scientist accused "Mafia-like" U.N. inspectors Saturday of using his wife's illness in an attempt to lure him abroad for interrogation about Baghdad's nuclear programs. "Never, never will I leave my country," he said.


"So please don't kill me!"


Physicist Faleh Hassan was one of two scientists whose homes inspectors visited Thursday. It was the first unannounced visit to private residences as the United States increased pressure on the U.N. teams to try to take scientists abroad for questioning about possible prohibited weapons-building by the Iraqis. Hassan ended up spending the overnight hours with the U.N. team at a Baghdad hotel, arguing over whether he would be able to retain copies of documents the inspectors found in his home, he told reporters Saturday in his suburban front yard.


"We need those things, and those are the only copies..."


Before that, Hassan, 55, had taken the U.N. experts to a field outside Baghdad where they together inspected what appeared to be a man-made mound, the significance of which was unclear to onlooking journalists. A senior Iraqi official said later Thursday that the field was part of a farm Hassan sold in 1996.


"A man can't make a livin' growin' warheads no more..."


The physicist, once associated with the Iraq government's nuclear program, said that during that side trip, when an accompanying Iraqi official left his side momentarily, a female U.N. inspector offered to arrange for him to leave Iraq as an "escort" for his ailing wife. Hassan said he was assured that treatment would be arranged for his wife for kidney stones, diabetes and high blood pressure. He said the woman was an American, but could not remember her name. Hassan said he refused the offer. "This is Mafia-like behavior," he told reporters.


Not really. Icing your brother-in-law to make sure you won't talk, that's Mafia-like behavior...


"We would rather live as beggars in our country than live as kings abroad," he said. He said he wouldn't leave even if instructed to do so by his government.


"Actually, I would, but I know they won't instruct me to do so, so I can say I won't..."


On Thursday, Hassan emerged from his home, after a six-hour U.N. search, carrying a cardboard box packed with documents. After the side trip to the field, he, the U.N. team and Iraqi officials went to the Baghdad hotel, where the inspectors intended to photocopy the material. There, he said, they tried to renege on a commitment to give him copies, and he stood his ground until after dawn. Finally, they relented and returned copies to him, he told reporters.


"Oh, here. Just take 'em and be off with you! We're tired of listening to you bitch."


He earlier had refused to be taken to the U.N. compound here for the copying process. "I am not accused of any crime," he said. "No one can force me to go somewhere that is not under the control of Iraqi institutions."


I sure hope this guy catches one when the balloon does go up. I don't think I like him at all...


Hassan, director of the Al-Razi military industrial site, said the documents were from his own research work and from graduate theses of students whom he has advised. "They're old documents, not worth photocopying," he said.


So why was it so important for you to have copies? (Damn those hobgoblins of little minds, anyway!)


Chief U.N. inspector Mohamed ElBaradei on Saturday defended the inspectors' seizure of the documents. "Why are you keeping documents at the private home, official documents at the private home?" he asked in an interview with CNN in Cyprus. He also denied Hassan's claims that the inspection of his home was disrespectful. "It was done in a very professional way. There were only women inspectors who went to the home to make it clear that we were not encroaching on the privacy of the home," ElBaradei said.


Too bad, Hansie. You handle the whole thing with kid gloves, they still bitch and moan, don't they?
Posted by: Fred Pruitt || 01/19/2003 10:32 am || Comments || Link || E-Mail|| [284 views] Top|| File under:
Home Front
The Marching Continues
It is another day of protests in the nation's capital Sunday. Demonstrators plan to march from Farragut Square to the White House in protest of a possible war with Iraq. Some may take part in what organizers describe only as non-violent civil disobedience. Other protesters will march from the Justice Department to the White House.


Tromp, tromp, tromp — "No blood for oil!" — Tromp, tromp, tromp — "Hurray for Sammy and screw Bush!" — Tromp, tromp, tromp...


Tens of thousands rallied in the capital Saturday in an emphatic dissent against preparations for war in Iraq, voicing a cry — "No blood for oil" — heard in demonstrations around the world.


To which the Kuwaitis replied when they got their country back: "Blood for freedom!"


A rally in the shadows of Washington's political and military institutions anchored dozens of smaller protests throughout Asia, Europe, the Middle East and the United States. In Washington, police said 30,000 marched through the streets, part of a much larger crowd that packed the east end of the National Mall and spilled onto the Capitol grounds.


Tromp, tromp, tromp... Mill, mill, mill... Tromp, tromp, tromp...


"We stand here today, a new generation of anti-war activists," Peta Lindsay from International Answer, the main organizers, exhorted the spirited masses in a biting cold. "This is just beginning. We will stop this war."
I guess it makes Ramsey feel like he's accomplishing something to see his adoring fans in their numbers...
Posted by: Fred Pruitt || 01/19/2003 10:06 am || Comments || Link || E-Mail|| [386 views] Top|| File under:
Axis of Evil
Regional states scramble to ward off Iraq action...
Syria and Iran support Turkey's proposal for a regional summit to seek a peaceful way out of the Iraq standoff. "Iran welcomes whatever summit at any level to resolve the Iraqi crisis," the Islamic Republic News Agency quoted spokesman Hamid-Reza Asefi as saying. "We will discuss the details of the summit with Turkey and Syria."


Having something done about Iraq puts the U.S. in the position of being able to do something about Syria, Iran, and Soddy Arabia. With that much exposed, it has to be stopped at all costs...


Syrian Foreign Minister Farouk al-Sharaa, who is visiting Iran, indicated Sunday that his government would go to the summit. Iranian state television quoted him as saying his country also was willing to host a meeting of foreign ministers of countries neighboring Iraq "that would precede a higher level summit in Turkey."


"All this will take time, of course. Lots of time. So why don't you just take your Huge Armada® and go home? Okay?"


Turkey has offered to hold the summit where Egypt, Iran, Jordan, Saudi Arabia and Syria would discuss the standoff over Iraq. In Jordan, Foreign Minister Marwan Muasher has said only that Arab governments are assessing Turkey's summit invitation. Saudi Arabia, which has its own proposals on Iraq that it has not yet publicly outlined, has yet to respond to the Turkish invitation.


They're waiting to see if their coup attempt works better than the one they had in Qatar...
Posted by: Fred Pruitt || 01/19/2003 10:06 am || Comments || Link || E-Mail|| [356 views] Top|| File under:
Inspectors Hold Urgent Talks With Iraq
The chief U.N. arms inspectors sat down for urgent talks with Iraqi officials Sunday, bearing a long list of questions about Iraq's weapons programs and a demand for better cooperation from Saddam Hussein's government to avoid war.


"Lookee here, we're not gonna be able to hold the Merkins and Brits back unless you guys at least appear a little cooperative..."


Hans Blix and Mohamed ElBaradei were in Iraq for what ElBaradei said was a last-ditch effort to persuade Iraq to "give us what we need" before the pair report to the Security Council Jan. 27 on Iraq's claim that it has no banned chemical, biological or nuclear weapons.
"Baghdad, its people and leadership, is determined to force the Mongols of our age to commit suicide at its gates!"
"We do not think that war is inevitable," Blix told reporters in Baghdad. "We think that the inspection process that we are conducting is the peaceful alternative. It requires comprehensive inspections and it requires a very active Iraqi cooperation."
"But you've gotta do something to cooperate!"
"It's in Iraq's benefit to submit all the evidence it has, so that we can submit positive reports to the Security Council," ElBaradei, head of the U.N. nuclear agency, said.


"The army of Hulagu has come again to clash with Baghdad after it was born anew!"


"We are not here to humiliate or to insult," Blix said beforehand. "We are here to inspect in the best, correct manner."


"They will commit suicide on the walls of Baghdad and other Iraqi cities!"


Blix and ElBaradei were met at Saddam International Airport by key presidential adviser Lt. Gen. Amer al-Saadi, who led the Iraqi side in talks that began at the Foreign Ministry in the afternoon. "We need to show progress because the international community is getting very much impatient," ElBaradei said. "We need to bring closure to the Iraqi file on weapons of mass destruction."


"Right, then. We'll see what we can do..."
Posted by: Fred Pruitt || 01/19/2003 10:06 am || Comments || Link || E-Mail|| [364 views] Top|| File under:
Latin America
100,000 make faces at Hugo...
At least 100,000 anti-government protesters staged a candlelight march in Caracas late Saturday, converging on a city highway waving national flags, flashlights and flaming torches. Caracas Fire Chief Rodolfo Briceno estimated that the march drew at least 100,000 people. Protesters cut off traffic as they demanded President Hugo Chavez's resignation and voiced support for a 7-week-old strike called by business and labor groups to force a nonbinding referendum on Chavez's rule. "We don't want this totalitarian regime that the president wants to impose," said Carolina Serrano, 25, dressed in jeans colored in the yellow, blue and red of the Venezuelan flag and shielding a candle from the evening breeze. "We're tired of so much abuse of power."
Hugo is Sammy's very good friend. Coincidental that Venezuela's oil production is shut down at the moment? Could be, since he's a pain in the nether regions in his own right, but it could also be manufactured because he wants to help a more successful dictator.
Posted by: Fred Pruitt || 01/19/2003 10:06 am || Comments || Link || E-Mail|| [288 views] Top|| File under:
Who's in the News
21
[untagged]
Bookmark
E-Mail Me
The Classics
The O Club
Rantburg Store
The Bloids
The Never-ending Story
Thugburg
Gulf War I
The Way We Were
Bio
Merry-Go-Blog
Hair Through the Ages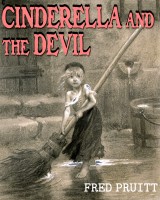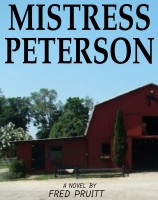 On Sale now!


A multi-volume chronology and reference guide set detailing three years of the Mexican Drug War between 2010 and 2012.

Rantburg.com and borderlandbeat.com correspondent and author Chris Covert presents his first non-fiction work detailing the drug and gang related violence in Mexico.

Chris gives us Mexican press dispatches of drug and gang war violence over three years, presented in a multi volume set intended to chronicle the death, violence and mayhem which has dominated Mexico for six years.
Click here for more information


Meet the Mods
In no particular order...


Steve White
Seafarious
Pappy
lotp
Scooter McGruder
john frum
tu3031
badanov
sherry
ryuge
GolfBravoUSMC
Bright Pebbles
trailing wife
Gloria
Fred
Besoeker
Glenmore
Frank G
3dc
Skidmark
Alaska Paul



Better than the average link...



Rantburg was assembled from recycled algorithms in the United States of America. No trees were destroyed in the production of this weblog. We did hurt some, though. Sorry.
18.207.106.142