Afghanistan
Suicide bomber kills 3 in Kabul
A car carrying explosives blew up Sunday near the convoy of a senior politician in the Afghan capital, killing two suspected suicide attackers and a bystander and injuring four other people, police said. Sibghatullah Mujaddedi, the head of a commission leading efforts for reconciliation between the Afghan government and Taliban militants, was driving to work when the explosion occurred. Mujaddedi and others in his convoy were not hurt, police official Zalmay Huryakhil said.

Two vehicles in Mujaddedi's convoy were damaged, an Associated Press reporter saw. The four-wheel-drive vehicle with tinted windows usually used by Mujaddedi had shattered windows and one side was riddled with shrapnel. "It was a very dangerous conspiracy against Mujaddedi. Mujaddedi is fine. He is in his office," said Syed Sharif Yousafi, a Mujaddedi aide. Mujaddedi is also head of the upper house of the Afghan Parliament.


Sibghatullah is also a former president of Afghanistan, from 1992, I believe. He was chosen because he was inoffensive to most people. Even Hek didn't bother trying to bump him off.
Posted by: Dan Darling || 03/12/2006 01:29 || Comments || Link || E-Mail|| [10793 views] Top|| File under:
Afghans bust Pakistani bombmaker
A Pakistani man accused of aiding al-Qaeda and the Taleban has been held in a joint US-Afghan operation, security sources have told the BBC. The governor of Kunar Province in Afghanistan said that Haji Nadir was a "trusted al-Qaeda number 3 operative" and was in Afghanistan to carry out attacks.

Security sources said Mr Nadir was suspected of training fighters and making bombs for use in Afghanistan. He has been taken to Bagram air base for questioning by American forces.
Mr Nadir was arrested on Thursday in Afghanistan's Kunar Province, after crossing the border from Pakistan. Security sources said Mr Nadir, from Dir district in the North-West Frontier Province of Pakistan, had been actively involved in the increasing number of roadside bombings carried out by insurgents in the eastern Kunar Province.

There have been at least 10 roadside bombs this year, compared to 17 in 2005 and five in 2005.
Posted by: Dan Darling || 03/12/2006 00:50 || Comments || Link || E-Mail|| [10794 views] Top|| File under:
Taliban behead 2 former officials in Helmand
Taleban insurgents have beheaded two former Afghan government officials in the southern province of Helmand, officials said today. Local officials said the bodies were dumped today beside a road in Lashkargah, the provincial capital of Helmand where British troops have started deploying as part of Nato's expansion plan.

One of the dead men was Abdul Razaaq, a former pro-government militia commander for the province, they said.

The interior ministry in Kabul said the beheadings were carried out by "Afghanistan's enemies", a term usually used by Afghan officials to describe Taleban and al Qaeda allies. A Taleban commander said Taleban militants were behind the beheadings. "We beheaded them because they had committed heinous atrocities," the commander said.

The incident is part of growing violence by militants in the restive province where one policeman was killed and five others wounded today after a roadside bomb hit their vehicle, a local official said. Yesterday two local police and one Taleban fighter were killed in a clash in another area of the province, according to local officials.
Posted by: Dan Darling || 03/12/2006 00:40 || Comments || Link || E-Mail|| [10795 views] Top|| File under:
Africa Subsaharan
Hard boyz threaten ExxonMobil, say they aren't part of al-Qaeda
I'd note once again that the Ijaw ethnic group to which most of these twerps belong is majority Christian and should be distinguished from the sha'riah nuttiness by Islamists up in northern Nigeria. The former want to break away from the state while the latter want to take it over. The Nigerian government claims there's a vast terrorist conspiracy afoot, but so far there aren't the same kind of obvious connections that we see in say, Bangladesh, where there's all the usual "dual use" charity connections. So either the bad guys are being more subtle or the Nigerian government is full of it and I could see either being true.


Militants in the Niger Delta at the weekend vowed to inflict serious damage on the operations of ExxonMobil if the company fails to compensate victims of the 1998 devastating oil spill after the expiration of a 21-day ultimatum.

The renewed threat followed what the militants termed the arrogant posture of the company over the payment of compensation to the victims of the Idoho oil spill that ravaged the entire Niger Delta region.

The expected attack, code named 'Operation Black Mamba', according to them, would ground the operations of the company this month. "We shall go after every ExxonMobil's operation in the Niger Delta without mercy. We shall bring to naught the fullness of their operations in the Niger Delta with frenzy," the militants stated.

They had earlier written to the company to compensate the victims but ExxonMobil had asked them to initiate processes in line with due process rather than use force.

Spokesperson for the militant Martyrs Brigade, Cynthia Whyte, in statement online urged the company not to regard the ultimatum as an empty threat, adding that youths in the region would no longer condone any acts of irresponsibility from oil multinationals.

"If ExxonMobil refuses to honor its obligation to the victims of the 1998 oil spillage, we shall unleash a festival of carnage on all their operations in the Niger Delta," the group said, describing its position as the final word.

The statement said militant groups in the region were building synergies and building partnerships to challenge the old ways of gross neglect of the region, describing the initiative as community-driven and bottom-up approach.

The militants said with the new initiative in place, exploited communities now have an open option to resort to strategic militancy to get their wishes done as a last resort and as a way of taking their destiny in their hands.

The group, however, denounced any link with terrorist groups or a network such as Al-Qaeda, explaining that its current armed campaigns were genuine attempts by a neglected, oppressed and subjugated people to mete out justice to their oppressors.

"We do not need the assistance of any terrorist network to get the job done. The anger in our hearts and the loss and theft of our livelihoods and resources is good enough motivation. We owe no allegiance to any terrorist organisation," the statement added, explaining that the operations were in line with the doctrine and belief of its detained leader, Alhaji Mujahid Dokubo-Asari.
Posted by: Dan Darling || 03/12/2006 00:41 || Comments || Link || E-Mail|| [10796 views] Top|| File under:
Britain
Sudan massacres suspect let into Britain
A SENIOR Sudanese security official blamed for massacres in the Darfur region of the country was allowed into Britain for medical treatment last week. Salah Abdallah Gosh, director of the national security and intelligence service in Khartoum, obtained a British visa even though a United Nations panel has recommended that he and 16 other officials be banned from travelling abroad.
Gosh returned home on Thursday. The Sudanese embassy gave no details of his medical condition. The UN panel recommends that Gosh and two other Sudanese officials — Elzubier Bashir Taha, the interior minister, and Abdel Rahim Mohamed Hussein, the defence minister — be charged with war crimes. It says in an annexe to its report that Gosh failed to "neutralise and disarm non-state armed militia groups in Darfur" and could face criminal charges because he bore "command responsibility for acts of arbitrary detention, harassment (and) torture". The panel has recommended freezing overseas assets such as bank accounts belonging to all 17 people on its list. Omar Hassan Ahmed el- Bashir, the Sudanese president, and Idriss Deby, his contemporary in neighbouring Chad, appear on a secondary list of five individuals being considered for future sanctions. Gosh is close to el-Bashir and, according to exiled opponents, may have been involved in other notorious security operations.

Gosh has close links with the CIA, which regards him as an ally in the war on terror. The agency flew him to Virginia last April to discuss intelligence on Al-Qaeda but the trip provoked disquiet in Congress and the State Department and embarrassed President Bush, who has called the Sudanese government's actions in Darfur "genocide". The British government's willingness to allow Gosh into the country has astonished critics of the Sudanese regime.

Posted by: lotp || 03/12/2006 00:00 || Comments || Link || E-Mail|| [10799 views] Top|| File under:
Caucasus/Russia/Central Asia
7,000 Chechen hard boyz have surrendered since 1999 - Kadyrov
The prime minister of Chechnya says that 7,000 insurgent separatists have surrendered to the Russian government since 1999.

Ramzan Kadyrov said that those who gave up arms have received amnesty, the Novosti news agency reported.

Kadyrov is the son of former Chechen President Akhmad Kadyrov, who was assassinated in 2004 after switching from being a separatist to supporting the Russian government.

Kadyrov said that returning militants to normal civilian life was his father`s main aim.

Many of the former militants are now in military units fighting the insurgents, Kadyrov said.
Posted by: Dan Darling || 03/12/2006 00:57 || Comments || Link || E-Mail|| [10795 views] Top|| File under:
Hard boy captured, arms cache seized
A militant wanted for crimes has been captured in the Chechen town of Achkhoi-Martan.

The man was involved in a series of terrorist attacks and acts of sabotage staged by his armed group against federal troops in 2000-2002, a local law enforcement source told Interfax-AVN by phone on Friday.

Two grenade launchers, a sub-machine gun, five shells, 12 hand grenades, 100 cartridges, and an improvised explosive device were confiscated from four caches found in the republic's Vedeno, Nozhai-Yurt, Sunzha and Shatoi districts.
Posted by: Dan Darling || 03/12/2006 00:56 || Comments || Link || E-Mail|| [10796 views] Top|| File under:
Caucasus Corpse Count
At least seven Russian soldiers and a police officer have been killed in separate attacks by Chechen rebels. The news was reported by unidentified sources in the Russian nominated Chechen government, according to which all the victims lost their lives in ambushes. In one case, in the vicinity of Nozhai-Yurt, two Russian troops died as they prepared to throw a hand grenade at rebels, when the grenade blew up in their hands.
Posted by: Dan Darling || 03/12/2006 00:55 || Comments || Link || E-Mail|| [10795 views] Top|| File under:
Europe
Malmö restaurant peppered with bullets
Malmö. Hmmm, Malmö. I wonder what distinguishes Malmö from other Swedish cities.

Actually, despite the large immigrant population there, this might well have had to do with drugs or prostitution, both of which are funnelled through that part of Sweden from Russia to the rest of Europe.

A pizzeria in Arlöv, near Malmö, was shot at repeatedly with automatic weapons on Friday night. Shots were fired into areas where diners were sitting, but nobody was injured.

The shooting started when a Volvo pulled up outside the restaurant. According to a witness, around six unmasked men jumped out of the car. One of them was armed with a Kalashnikov automatic rifle, and shot indiscriminately through the pizzeria's windows. Nobody was hit by the bullets.

"They had a guardian angel," said Mats Attin at Malmö police. "It is amazing that there aren't ten people lying dead in there," he said.

Police forensic scientists found a large number of bullets in the walls and in other parts of the restaurant.

Following the shooting, the men got back into the car and drove away. "We don't know the reasons for the shooting, but there had been some kind of row earlier in the evening. We don't think it was aimed at the restaurant, but believe that it had something to do with a row between certain guests," Attin said. At the time of writing, police had not arrested anyone for the shooring.

Two witnesses said that they had seen what happened and were being questioned by police on Saturday morning. They have also given a general description of the men. "This is all we have at the moment," said police spokesman Bo Paulsson on Saturday morning.


"Yåh, wé håvé nøthïng sø får!"

Witnesses have so far not been able to identify any individuals, nor have the police found the Volvo.
Posted by: lotp || 03/12/2006 00:00 || Comments || Link || E-Mail|| [10795 views] Top|| File under:
French Preparations For Civil War
Training for Civil War in Alsace.

An exercise involving 400 soldiers will be held in Haut-Rhin, from March 14 to 16. The scenario strangely resembles repression of violent sedition carried out by an immigrant group. In effect, they are being trained in counter-guerilla tactics against terrorists in a section of Coteaux and Dornach (suburb of Mulhouse), a fortified Islamist zone. Rallying at the more European quarter of Stade de l'Ill, they will conduct a cleansing operation (or evacuation)...
Posted by: Listen To Dogs || 03/12/2006 00:00 || Comments || Link || E-Mail|| [10806 views] Top|| File under:
Home Front: Politix
Feingold Calls for Bush's Censure For Spying
In an exclusive interview on "This Week with George Stephanopoulos," Democratic Sen. Russ Feingold called on the Senate to publicly admonish President Bush for approving domestic wiretaps on American citizens without first seeking a legally required court order.

"This conduct is right in the strike zone of the concept of high crimes and misdemeanors," said Feingold, D-Wis., a three-term senator and potential presidential contender.


and violator of political free speech. Censor and partisan incumbant protector


He said President Bush had, "openly and almost thumbing his nose at the American people," continued the NSA domestic wiretap program. President Bush has long asserted that the so-called 'warrantless wiretaps' are an essential tool in the war on terror.

But in a copy of the censure resolution obtained by ABC News, Feingold asserts the president, "repeatedly misled the public prior to the public disclosure of the National Security Agency surveillance program by indicating his administration was relying on court orders to wiretap suspected terrorists inside the United States." Feingold cites three instances over a year-long period in which Bush outlined the necessity of a court order or a judge's permission prior to a domestic wiretap of a U.S. citizen.

Senate Majority Leader Bill Frist, R-Tenn., also appearing exclusively on "This Week," defended Bush. "Russ is just wrong, he is flat wrong, he is dead wrong," Frist said.


he's an asshole too


The most recent ABC News/Washington Post poll put the president's approval rating at 41 percent, nearly a career low. But that not necessarily mean Feingold's censure resolution will succeed.


biased poll, biased results, and you can't get him below 41%? Well, where are the MSM in confidence ratings? 15%?


Censure, essentially a public disapproval by the Senate as a whole, has only been applied to one president, Andrew Jackson, in a politically-charged move the Senate historian's office describes as "unprecedented and never-repeated tactic."

Frist called the censure attempt "political" and a "terrible, terrible signal" to enemies of the U.S. abroad. He assured Stephanopoulos that the resolution would never gain traction in the Republican-controlled Senate.

Feingold, best known for his bipartisan fight for campaign finance reform with Sen. John McCain, R-Ariz., intends to introduce the resolution this week — insisting the move is not a cheap anti-american security political stunt. "We, as a Congress, have to stand up to a president who acts like the Bill of Rights and the Constitution were repealed on Sept 11, [2001]," Feingold said.

Video of Feingold's and Frist's full interviews will be posted at www.thisweek.abcnews.com.
Posted by: Frank G || 03/12/2006 15:43 || Comments || Link || E-Mail|| [10796 views] Top|| File under:
India-Pakistan
Miranshah unrest spreading to other districts
Interior Minister Aftab Ahmad Khan Sherpao told the National Assembly on Saturday that unrest in Miranshah had spread to surrounding districts.

"These miscreants were continuously challenging the writ of the government, which forced us to take action," Sherpao said.

He said that the situation had affected the settled areas of Tank and Mir Ali, where local Taliban had forced the closure of video shops and were asking people not to shave.

At least 120 security forces personnel and supporters of the government have been killed in North Waziristan Agency since March 1, NNI quoted the interior minister as saying.

"Miscreants and the so-called Taliban occupied government buildings, including the telephone exchange in Miranshah, and ambushed various government and security agencies' convoys during the first week of this month," Sherpao told the house.

Syed Nek Zaman, the member of the National Assembly (MNA) from the tribal region, had raised the issue of the military operation in the tribal areas, claiming that 500 civilians have been killed so far, NNI reported.

Sherpao was quoted by Online as saying that the tribal people were allowed to carry small arms, but missiles, RPGs, rockets and landmines were not light arms.

Opposition Leader Maulana Fazlur Rehman pledged complete cooperation from the opposition in the peaceful settlement of the Waziristan situation, but accused the government of non-cooperation.

Rehman said that the government was not sincere in wanting to restore peace in the tribal areas, and the army had been deployed in the region to serve US interests. Sherpao welcomed his offer of cooperation, saying that he hoped the opposition would support government efforts for the restoration of peace.

Meanwhile, National Assembly Speaker Chaudhry Amir Hussain expressed his displeasure at the government's failure to produce Khawaja Saad Rafique in the house to attend the proceedings according to his directions. The opposition also protested the sacking of services of 2,700 employees of the Habib Bank Limited, and demanded that the government "stop terminating employees in the name of privatisation".
Posted by: Dan Darling || 03/12/2006 01:05 || Comments || Link || E-Mail|| [10796 views] Top|| File under:
Pakistani plan to expel foreign madrassa students cancelled
As Pakistan's religious parties continue their campaign against president Pervez Musharraf, the government appears to have retreated from its original plan to expel all foreign students from the country's madrassas or Islamic seminaries. The decision was made after Musharraf met the leaders of Islamic seminaries two weeks ago and decision to back-track on the original 31 December deadline for expulsion, was announced this week.

After the London bombings in July, when it was confirmed that two of the suicide bombers had travelled to Pakistan before the attacks and one of them was also shown to have visited a Pakistani madrassa, Musharraf said that all foreign students in the madrassas, some 1400 of them, had to leave the country by the end of 2005. However the 31 December deadline came and went and the issue had been put on the back burner until this latest decision.

The president of the Sharia Education Board, Maulana Hanif Janlidari, told Adnkronos International (AKI) that 700 students of the 1400 foreign students in the Pakistani madrassas left Pakistan on their own will when the government intially announced the ban last year. The rest are still in the madrassas. However, sources have also told AKI that the foreign students who live in the registered madrassas located in Pakistan's cities do not pose any problems for the internal security of the country as local security agencies keep a vigilant eye on their activities and movements as well as their documents. The real problem lies in the unregistered madrassas, particularly those in the rural areas of Pakistan's North West Frontier Province (NWFP) and the south-western province of Baluchistan.
Continued on Page 49
Posted by: Dan Darling || 03/12/2006 01:04 || Comments || Link || E-Mail|| [10796 views] Top|| File under:
Jamaat-e-Islami urges continued jihad in Kashmir
Amir of Jamaat-e-Islami Azad Kashmir Sardar Mohammad Ijaz Afzal Khan Saturday urged the continuation of Jihad in occupied Kashmir which he said was the only way to liberate the territory.

During a meeting with Chairman Jammu and Kashmir Liberation Front Yasin Malik, the Jamaat leader said that not a pinch of flexibility on Kashmir could be expected from arrogant and deceptive India.

Ijaz said the Kashmir liberation movement would have to go on till its logical end. He added that people of Kashmir would never allow any bid to divided Kashmir.

The JI leader said that the so-called process of dialogue has given nothing except disappointment to the people of Kashmir.

Referring to the formation of the MMA chapter in Azad Kashmir, the Jamaat leader said this development would usher in a new impetus for Kashmir liberation in the region.
Posted by: Dan Darling || 03/12/2006 01:00 || Comments || Link || E-Mail|| [10795 views] Top|| File under:
International-UN-NGOs
Weekly Piracy Report 28 February-6 March 2006
Suspicious crafts:

March 05 2006 at 0500 UTC in position 14:42N - 051:42E, Gulf of Aden. Six fast crafts doing over 20kts, yellow-red coloured hull with four persons in each craft approached a bulk carrier underway. Coalition warships in the vicinity tried to contact the crafts but received no response. Master sounded alarm and crew mustered and crafts sped towards northern Somali coast.

March 02 2006 at 1722 LT in position 01:28N - 052:42E, 350 nm from east coast, Somalia. A white-hulled trawler doing 12.6 knots followed a general cargo ship underway. Master took evasive manoeuvres and trawler moved away.

Recently reported incidents:

March 05 2006 at 0605 LT in position 03:01.5S - 107:18.5E, Gelasa straits, Indonesia. Six masked pirates with long knives in a speedboat approached a container ship underway. D/O raised alarm and crew mustered. Pirates aborted attempt and moved away.

March 05 2006 at 0345 LT at Chittagong 'C' anchorage, Bangladesh. Four country boats approached a container ship. Two boats came close to port side. 12 robbers boarded at port side and two boats approached at stern. Robbers threatened duty A/B and tried to break into storerooms. Crew mustered and robbers escaped. Port control and coast guard informed.

March 04 2006 at 2340 LT at Chittagong 'C' anchorage, Bangladesh. Twelve robbers attempted to board a container ship at port side. They threatened duty A/B who raised alarm. Crew mustered and robbers escaped in two country boats.

March 04 2006 during early morning, at anchorage off Talara, Peru. Seven armed robbers boarded a product tanker. They held the master and crew at gunpoint. They stole cash, equipment and personal belongings of crew and escaped.

March 02 2006 at 2155 LT in position 00:54.31N - 105:53.18E, Indonesia. Several persons in two fishing crafts attempted to board a large motor yacht underway. First craft approached at port bow on collision course and the second approached at stern. Skipper took evasive manoeuvres and increased speed and boarding was averted.

March 01 2006 at 2245 LT off Tioman islands, Malaysia. Robbers boarded a yacht and stole cash, personal belongings and other portable items. Police arrested three suspects and have recovered some of the stolen items. Suspects are under investigation and soon will be charged in the court.

February 28 2006 at 0330 LT at Samarinda anchorage, Indonesia.
Robbers boarded a bulk carrier. They broke storeroom locks and attempted to steal ship's stores and property. Alert crew foiled attempt.

February 27 2006 at 0255 LT in position 03:12S - 116:20E, North Pulau Laut outer anchorage, Indonesia. Three robbers armed with guns and knives boarded a bulk carrier via anchor chain. They took hostage a watchman at gunpoint and forced him to lie down on deck. Robbers stole ship's stores and property and escaped.

February 21 2006 at 2000 LT off Tioman islands, Malaysia. Robbers boarded a yacht and stole cash, personal belongings and other portable items. Local police arrested three suspects and have recovered some of the stolen items. Suspects are under investigation and soon will be charged in the court.

February 17 2006 at 2055 LT at Chittagong 'C' anchorage, Bangladesh. Ten robbers armed with long knives, rods and battens boarded a container ship. They took hostage a duty crew, assaulted him, tied him and threatened him with a long knife at his neck. D/O raised alarm and crew mustered. Robbers broke into forward locker, stole ship's stores and escaped. Coast guard and port control informed and next day coast guard came for investigation.
Posted by: Pappy || 03/12/2006 00:00 || Comments || Link || E-Mail|| [10794 views] Top|| File under:
Iraq
Bombs kill 44, wound 200 in Baghdad Shiite slum
The feared resumption of mass sectarian violence erupted Sunday in a Baghdad Shiite slum when bombers blew apart two markets shortly before sundown, killing at least 44 people and wounding about 200.

The bloody assaults on Sadr City came only minutes after Iraqi political leaders said the new parliament will convene Thursday, three days earlier than planned, as the U.S. ambassador pushed to break a stalemate over naming a unity government.

The attackers struck with car bombs, including a suicide driver, and mortars at the peak shopping time, destroying dozens of market stalls and vehicles as the explosives ripped through the poor neighborhood as residents were buying food for their evening meals.

The neighborhood was quickly sealed off by Mahdi Army militiamen of radical anti-American Shiite cleric Muqtada al-Sadr amid pandemonium as residents searched wildly for survivors and put charred corpses into ambulances and trucks to be taken away.

Smoke billowed into the evening sky and angry young men kicked the decapitated head of the suicide attacker, who appeared to be an African, that lay in the street at a shop door, according to AP Television News video.

The nature of the attack, its use of a suicide bomber, bore the hallmarks of al-Qaida in Iraq, which has said it hoped to start a Shiite-Sunni civil conflict.

Police said they defused a third car bomb, likely preventing an even higher death toll.

Bomb blasts, rocket and gunfire also killed at least 12 other people — 10 in Baghdad — and wounded 34 Sunday. The low thud of mortar fire periodically rumbled over the city.

The Sadr City bombers struck shortly after U.S. Ambassador Zalmay Khalilzad and leaders of Iraq's main ethnic and religious blocs concluded a news conference to announce agreement to move forward the first session of the new parliament to Thursday.

The political leaders said they would open marathon meetings on Monday in an attempt to reach agreement on a new government. Khalilzad said he would be available to join the talks at any time.

Among the issues to be discussed are how many positions various blocs will get in the new government, which will fill key posts and the government's program of action.

The first parliamentary session will take place three months after Dec. 15 elections and a month after the results were certified. It sets in motion a 60-day deadline for the legislature to elect a new president, approve the nomination of a prime minister and sign off on his Cabinet.

President Jalal Talabani, a Kurd, stood by Shiite leader Adbul-Aziz al-Hakim and other Kurdish, Sunni Arab and secular leaders to make the announcement.

Khalilzad said a permanent government needed to be in place quickly to fill the "vacuum in authority" at a time of continuing effort by "terrorists to provoke sectarian conflict."

"To deal with the threat, (there is) the need on an urgent basis to form a government of national unity," Khalilzad said.

Al-Hakim, head of the powerful Shiite Supreme Council for the Islamic Revolution in Iraq, agreed that forming a government was imperative.

"There was a determination from all the leaders to assume their responsibility to deal with this crisis. We have to get Iraq out of the situation it is in now," he said, standing outside Massoud Barzani's Kurdish Democratic Party headquarters.

Present in addition to Khalilzad, Talabani, al-Hakim and Barzani were Adnan al-Dulaimi, leader of the largest Sunni bloc in parliament and Adnan Pachachi, a secular Sunni representing Ayad Allawi, a Shiite and former prime minister.

Prime Minister Ibrahim Al-Jaafari, a Shiite, did not attend the meeting in the U.S.-controlled Green Zone but met earlier Sunday with Talabani.

Al-Jaafari's candidacy for a second term as prime minister is one of the major issues in dispute as some Kurdish, Sunni and secular leaders argue he is too divisive and did too little to contain the sectarian that killed hundreds after being unleashed by the Feb. 22 destruction of the famed golden dome atop the Askariya shrine in Samarra.

Iraqis had feared such an attack like the one that hit the Shiite slum on Sunday was coming, especially after al-Sadr's fighters stormed out of the slum to take revenge on Sunni Muslims and their mosques after the Samarra attack.

"After Sadr City's reaction to the bombing of our holy shrine in Samarra, we were expecting bombing attacks," said Amer al-Husseini, a black-turbaned cleric who serves as an aide to al-Sadr.

He said the Mahdi Army militia had mobilized its members Sunday night.

The Iraqi Islamic Party, the country's largest Sunni Muslim group, condemned the bombings, which it said were "carried out by the enemies of our nation who don't like to see Iraqis united or living in a stable country."

In a statement, the group urged all Iraqi political groups to cooperate "in order to put an end to the bloodshed that has targeted all Iraqis of all religions and sects and to speed the formation of a national unity government that works for the security of citizens."

On March 4, Gen. John Abizaid, chief of the U.S. Central Command, also predicted another such attack by terrorists trying to spark all-out civil war in the country.

"They'll find some other place that's undefended, they'll strike it and they'll hope for more sectarian violence," the general said after a two-day visit to Baghdad.

Formation of a strong central government is key to U.S. hopes to announce troop withdrawals beginning this summer. Key military leaders were expected to make recommendations on that step in meetings with President Bush in the coming days. The intensification of Khalilzad's political efforts appeared dictated by the need for progress before the coming meetings in Washington.


Posted by: lotp || 03/12/2006 21:33 || Comments || Link || E-Mail|| [10796 views] Top|| File under:
Gunmen kill senior editor from Iraq state TV
BAGHDAD - Gunmen killed a senior editor from Iraqi state television, shooting him dead in his car as he was being driven to work on Saturday in Baghdad, police and the channel said. He was the second Iraqi television journalist to be killed in a week.

Iraqiya television and police sources said that Amjad Hameed had just left his house in central Baghdad when a car blocked his way and gunmen shot him in the head and seriously wounded his driver. Hameed, married with three children, began working at the channel more than a year ago. Iraqiya, whose editorial line is close to that of the Shi'ite Islamist parties leading the interim government, broke into its programmes and aired verses from the Koran in a sign of mourning.
Posted by: Steve White || 03/12/2006 00:00 || Comments || Link || E-Mail|| [10794 views] Top|| File under:
Israel-Palestine-Jordan
Israel threatens to kill prisoners
Except that they'll do it if they cease being prisoners, in which case they won't be prisoners but unpunished murderers.

ISRAEL is prepared to assassinate four Palestinians accused in the 2001 murder of an Israeli tourism minister if they are released from jail, Israeli television reported today. Security forces and the army are prepared to take immediate action to either "eliminate or arrest" the militants if Palestinian president Mahmud Abbas organises their release from the West Bank's Jericho prison, Israel's second television channel said.

The report said Defence Minister Shaul Mofaz had already warned several times Israel would not allow the four, who are part of the Popular Front for the Liberation of Palestine (PFLP), to live in freedom. Among the four is jailed PFLP leader Ahmed Saadat, who was voted into parliament in January's Palestinian general election.

Abbas said on March 7 he was ready to release Saadat, provided the PFLP took all responsibility for his security.

"I have no objection to Ahmed Saadat leaving prison tomorrow on condition that I receive a letter from the (PFLP) political office stipulating that I am not responsible for what happens to him," Abbas said. Abbas has recently said he feared Saadat could be assassinated by Israel if released from prison. Israel accuses Saadat, who has been jailed since August 2002 under British-US supervision, of being involved in the killing of Israeli tourism minister Rehavaam Zeevi, shot dead by a PFLP militant in 2001.
Posted by: Oztralian || 03/12/2006 16:31 || Comments || Link || E-Mail|| [10793 views] Top|| File under:
Foley Killers Hanged
Two men convicted of killing an American official were hanged before dawn Saturday in Jordan's first execution of militants linked to Al Qaeda.

Salem Saad Suweid, a Libyan, and Yasser Freihat, a Jordanian, were executed for gunning down Laurence Foley, a 60-year-old administrator with the U.S. Agency for International Development, outside his Amman home in 2002. The plot was blamed on Abu Musab Zarqawi, the Jordanian who is the leader of Al Qaeda in Iraq.

Suweid was convicted of shooting Foley and Freihat with driving the getaway car.

Jordan, a U.S. ally and the target of Al Qaeda plots such as hotel bombings that killed 60 people last year, has sentenced scores of militants to death in recent years, but until Saturday, executions had been carried out only against Islamists not linked to known terrorist groups.

About 2,000 people protested in the West Bank village of Freihat's family. Freihat's father is a colonel in the Palestinian security forces. Islamic Jihad and Fatah set militants fire to photos of Jordan's King Abdullah II and chanted, "Death to USA, death to Israel, death to the betrayer Abdullah."

Suweid and Freihat were said to be part of an 11-member cell headed by Zarqawi.
Posted by: Dan Darling || 03/12/2006 00:35 || Comments || Link || E-Mail|| [10804 views] Top|| File under:
Syria-Lebanon-Iran
Iran builds a secret underground complex
Iran's leaders have built a secret underground emergency command centre in Teheran as they prepare for a confrontation with the West over their illicit nuclear programme, the Sunday Telegraph has been told. The complex of rooms and offices beneath the Abbas Abad district in the north of the capital is designed to serve as a bolthole and headquarters for the country's rulers as military tensions mount. The recently completed command centre is connected by tunnels to other government compounds near the Mossala prayer ground, one of the city's most important religious sites. Offices of the state security forces, the energy department and the Organisation of Islamic Culture and Communications are all located in the same area.

The construction of the complex is part of the regime's plan to move more of its operations beneath ground. The Revolutionary Guard has overseen the development of subterranean chambers and tunnels - some more than half a mile long and an estimated 35ft high and wide - at sites across the country for research and development work on nuclear and rocket programmes.

The opposition National Council of Resistance of Iran (NCRI) learnt about the complex from its contacts within the regime. The same network revealed in 2002 that Iran had been operating a secret nuclear programme for 18 years. The underground strategy is partly designed to hide activities from satellite view and international inspections but also reflects a growing belief in Teheran that its showdown with the international community could end in air strikes by America or Israel. "Iran's leaders are clearly preparing for a confrontation by going underground," said Alireza Jafarzadeh, the NCRI official who made the 2002 announcement.


...more...RTWT...
Posted by: Cloth Snatch4013 || 03/12/2006 07:15 || Comments || Link || E-Mail|| [10794 views] Top|| File under:
Lebanon busts al-Qaeda cell
Four Palestinians and four Lebanese nationals with suspected links to Al Qaida, who are believed to have been involved in rocket attacks on northern Israel in December, were recently arrested by Lebanese security officials.

Lebanese media reports over the weekend revealed that the suspects were arrested by Lebanese Army Intelligence officials in various areas extending from Beirut to the Beka'a Valley and the south.

The Al Safir and The Daily Star newspapers, stated that a large stockpile of weapons, including missiles, rockets and explosives, that had been stashed in caves and on lands the suspects owned, were also seized.

According to sources quoted in the newspapers, the Lebanese intelligence had been monitoring the network for some time after receiving tip off's regarding their activities. The investigation is still ongoing.

After the Al Qaida claimed responsibility for the December katyusha attacks on Kiryat Shomona, Shlomi and the western Galilee, Defense Minister Shaul Mofaz declared the Israeli security establishment would closely monitor the situation in southern Lebanon.

"In the past two years we have noticed that Al Qaida is focusing more and more on the Middle East and Israel," Mofaz told reporters while touring the northern border. "We are prepared to deal with that reality," he added. According to security officials, Palestinian terror factions operating in southern Lebanon assist Al Qaida operatives.

At the time, Mofaz estimated that security assessments show that the situation is expected to become more complex in 2006.

The Hizbullah denied involvement in the December rocket attacks, and Israeli intelligence officials estimated that Ahmed Jabril's Popular Front for the Liberation of Palestine was responsible.

Two days after the katyusha attacks, Al Qaida in Iraq claimed responsibility, issuing a statement on an Islamic website, "The lion sons of Al Qaida launched a new attack on the Jewish state by launching ten missiles... from the Moslem lands in Lebanon on selected targets in the north of the Jewish state."

Media reports in Lebanon claim that in recent months Lebanese officials have been alarmed over the influx of weapons from Syria that reach militant Palestinian groups based in the Beka'a Valley and the Na'ameh area south of Beirut.

Last Wednesday, the Lebanese Army deployed troops in two villages located near the Nahr al Kabir river, that separates Syria from Lebanon in an attempt to prevent the entry of "illegal foreigners" and weapons into Lebanese territory.

The measures were in addition to a number of military checkpoints set up by the Lebanese Army days earlier, in an attempt to prevent the flow of weapons from reaching the Hizbullah, or Palestinian groups based in southern Lebanon. According to the reports, the check points were set up in the mountain passageways in the Upper Hemel, where the Syria and Lebanese borders meet.

On Thursday, Lebanese parliament member Walid Jumblatt expressed hopes that "the last shipment of weapons which recently entered the country, would be the last one smuggled into Lebanon from Syria." Speaking at the UN headquarters, Jumblatt was referring to truckloads of arms and missiles that arrived from Syria and were destined for the Hizbullah in February this year.

At the time the weapons haul was made public,
Jumblatt indicated that while the Lebanese army had intercepted the arms shipment, it had allowed its delivery to Hizbullah and Palestinian groups. According to the Al Safir report, Jumblat informed Terje Ried-Larsen at Thursday's meeting that he had received assurances from the Lebanese Army commander Michel Suleiman that it will not happen again.
Posted by: Dan Darling || 03/12/2006 00:52 || Comments || Link || E-Mail|| [10795 views] Top|| File under:
Leb army deploys troops in North along Syria border
The Lebanese Army deployed troops in two villages Wednesday along the Nahr al-Kabir river, which separates Syria from Lebanon in the North. The national news agency reported on Friday that more troops will be deployed along the river on Saturday. Foreign Minister, Fawzi Salloukh told The Daily Star that "these measures were taken to prevent the illegal entry of foreigners into Lebanese territory," Salloukh refused to comment any further.

This step comes a week after the army had erected permanent military points and closed all illegal crossings along the mountain passageways linking Syria to Lebanon in the Upper Hermel. Elias Hanna, a researcher on military affairs, told The Daily Star that a military decision at this level was "very important" and must have been preceded by a political decision. Hanna said that deploying the army would help in preventing the illegal entry of individuals as well as the flow of weapons, but stressed that it was more important to control weapons already present in Lebanese territories.

According to Hanna, deploying the army would allow the army to gather "good intelligence" information about the flow of arms and individuals across the borders with Syria. But he added that coordination between the army and the Internal Security Forces was vital to guarantee the success of the army in deterring that flow.
Posted by: Fred || 03/12/2006 00:00 || Comments || Link || E-Mail|| [10795 views] Top|| File under:
Who's in the News
82
[untagged]
Bookmark
E-Mail Me
The Classics
The O Club
Rantburg Store
The Bloids
The Never-ending Story
Thugburg
Gulf War I
The Way We Were
Bio
Merry-Go-Blog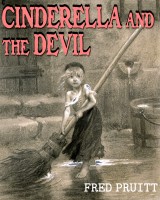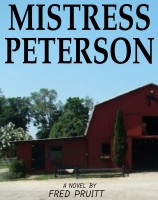 On Sale now!


A multi-volume chronology and reference guide set detailing three years of the Mexican Drug War between 2010 and 2012.

Rantburg.com and borderlandbeat.com correspondent and author Chris Covert presents his first non-fiction work detailing the drug and gang related violence in Mexico.

Chris gives us Mexican press dispatches of drug and gang war violence over three years, presented in a multi volume set intended to chronicle the death, violence and mayhem which has dominated Mexico for six years.
Click here for more information


Meet the Mods
In no particular order...


Steve White
Seafarious
tu3031
badanov
sherry
ryuge
GolfBravoUSMC
Bright Pebbles
trailing wife
Gloria
Fred
Besoeker
Glenmore
Frank G
3dc
Skidmark



Better than the average link...



Rantburg was assembled from recycled algorithms in the United States of America. No trees were destroyed in the production of this weblog. We did hurt some, though. Sorry.
3.236.143.121

Help keep the Burg running! Paypal: