Afghanistan
Afghans ordered to leave North Waziristan
Authorities in a Pakistani tribal region troubled by Islamist militants said yesterday that thousands of Afghans thought to be living there must leave and return home.

The North Waziristan tribal area bordering Afghanistan has been the scene of military strikes this month in which officials say nearly 200 pro-Taleban militants have been killed.

Officials have blamed unrest in the region on Afghans, thought to number several thousand, who took up residence there since the Soviet occupation of their country in the 1980s.

Yesterday, local state radio broadcast messages saying the Afghans must go. The top government official in North Waziristan, Political Agent Zaheerul Islam, said Afghans had been given deadlines to leave two or three times last year but had not done so.

"Now they are not Afghan refugees but foreigners and must leave North Waziristan immediately," he said.

"Severe action will be taken if they don't do so," he said, without elaborating. Many of Afghans in North Waziristan have built homes and set up businesses in the area. Others work as farm labourers.

Yesterday saw a second day of relative peace in Miranshah, capital of North Waziristan, after the military said security forces killed up to 30 pro-Taleban militants and local supporters in a village about 10km to the west on Friday night.

A curfew imposed nine days ago was further relaxed yesterday, allowing people to leave their homes for eight daylight hours to shop for essential provisions, but many shops remained closed.

Many residents who fled their homes after the violence erupted in early March have begun to return since authorities began relaxing the curfew on Friday. "We are coming back because it is peaceful now," one said.

Announcements made via loudspeakers on government vehicles and from mosques urged local government employees, school teachers and bank employees to return to their jobs.
Posted by: Dan Darling || 03/14/2006 00:57 || Comments || Link || E-Mail|| [6461 views] Top|| File under:
4 US soldiers killed in Afghanistan
A roadside bomb killed four US soldiers traveling in an armored vehicle in eastern Afghanistan yesterday, the deadliest attack on coalition forces in a month.

In Kabul, a suicide bombing yesterday killed another four people and narrowly missed the chief of Afghanistan's upper house of Parliament, who accused Pakistani intelligence of trying to assassinate him.

The two bombings were the latest in a drumbeat of militant attacks that appear to be gathering intensity, four years after the ouster of the hard-line Taleban regime by US-led forces.

The four US soldiers died when their vehicle was hit by an improvised explosive in the Pech Valley, Kunar province, as they patrolled to keep a road open to civilian and military traffic, military spokesman Col. Jim Yonts said.

Kunar Gov. Asadullah Wafa said the blast went off at 4.15 p.m. as a convoy of six American vehicles was passing.

Yonts accused militants of launching "cowardly" attacks, placing bombs and detonating them from a distance. He said it would not deter the US-led coalition forces from their mission of defeating the Taleban and Al-Qaeda and establishing enduring security.

Earlier yesterday, a car bombing in the capital targeted Sibghatullah Mujaddedi, a Muslim scholar who briefly served as president in 1992. He is now head of the new Meshrano Jirga, or upper house, and leads a commission that encourages Taleban fighters to reconcile with the government.

Mujaddedi escaped with burns to his hands and face, but two attackers who drove the explosive-laden station wagon into his convoy were killed, along with two bystanders — a girl on her way to school and a man on a motorbike. Five others were wounded.

Three bodies could be seen either side of the bloodstained road, which was littered with parts of the attackers' car.

"The explosion was very strong. For a while I couldn't see anything. I was in the front seat of my car. I saw a big fire came toward me," the white-bearded Mujaddedi told a news conference a few hours later.

His hands were wrapped in bandages — burned when he raised them to protect his face from the blast.

President Hamid Karzai condemned it as "an attack on the voice of Afghanistan and clerics of Afghanistan." He did not blame anyone outright, but said that he had received information two months ago of a plot to "attack important personalities in Afghanistan."

Mujaddedi was more forthright, and directly accused Pakistan's Inter-Services Intelligence agency for the bombing. He offered no proof. "We have got information that ISI of Pakistan has launched a plan to kill me," he said.

Islamabad dismissed Mujaddedi's charges. "Pakistan rejects the baseless allegations," Pakistan's Foreign Ministry spokeswoman Tasnim Aslam said. The charges will aggravate deteriorating relations between Afghanistan and Pakistan, two key allies in the US-led war on terror. Ties have been badly strained since Kabul revealed it had shared intelligence with Islamabad that Taleban leader Mullah Omar and top associates were hiding in Pakistan and terrorist training camps on Pakistani soil were churning out suicide attackers. Pakistan dismissed the intelligence as outdated and strongly criticized Afghanistan for publicizing it.

Meanwhile, Haji Asadullah Khalid, governor of the former Taleban stronghold of Kandahar, confirmed that four Albanian and four Afghan employees of a German company, Ecolog, were kidnapped Saturday in neighboring Helmand province. He did not identify the kidnappers.

Qari Mohammed Yousaf, who claims to speak for the Taleban, said in an earlier call to The Associated Press that the militia was responsible but had yet to issue any demands. He said the eight men were OK.

Jalal, an Ecolog official, said the men went missing as they were returning after doing a survey in Helmand's Grieshk district for the company, which treats dirty water at US and Afghan Army bases.
Posted by: Dan Darling || 03/14/2006 00:53 || Comments || Link || E-Mail|| [6468 views] Top|| File under:
11 Suspected Militants Held in Afghanistan
Coalition forces backed by attack helicopters and gunships on Monday swept a valley in eastern Afghanistan and detained 11 suspected militants believed responsible for an roadside bombing that killed four American service members. Sunday's bombing in the Pech Valley of Kunar province was the deadliest against U.S. forces in Afghanistan in a month. It came on the same day that two suicide attackers in Kabul narrowly missed the chief of Afghanistan's upper house of parliament but killed themselves and two bystanders.

The U.S. military said in a statement that Marines and soldiers backed by artillery, attack helicopters and AC-130 gunship planes swept the Pech valley after encountering small-arms fire and rocket-propelled grenades. Abdul Ghaffar Khan, chief of police in Kunar province, said Afghan police and American troops had searched mountains near Sunday's attack in which a homemade explosive hit a U.S. armored vehicle driving in a convoy. That road remained blocked to normal traffic, he said. "The coalition's response has resulted in the detention of 11 insurgents believed responsible" for Sunday's attack, the U.S. statement said, without identifying the detainees.
Posted by: Fred || 03/14/2006 00:00 || Comments || Link || E-Mail|| [6469 views] Top|| File under:
Talibs claim to have killed Albanians
SPIN BOLDAK, Afghanistan - A Taleban spokesman said on Monday four kidnapped foreigners had been executed on the orders of Taleban leader Mullah Mohammad Omar. The reported killing of the four comes during a wave of Taleban violence aimed at overthrowing President Hamid Karzai's Western-backed government and forcing out foreign troops.

The Taleban said they kidnapped the four in the Afghan south on Saturday. The Taleban said three were Albanian and one was German. An official at the Ecolog services company in Kabul said four of its workers had gone missing but said they were all Albanian.

Taleban spokesman Qari Mohammad Yousuf said the four had been killed and their bodies had been dumped in the Kandahar-Helmand area of the south. There was no independent confirmation of the claim.


In other news, Mr. Yousuf has been accepted to the School of International Relations at Yale University.
Posted by: Steve White || 03/14/2006 00:00 || Comments || Link || E-Mail|| [6468 views] Top|| File under:
Africa Subsaharan
Ijaw hard boyz deny ties to al-Qaeda
Ijaw militants under the aegis of Movement for the Emancipation of the Niger Delta (MEND) have denied any link with Osama bin Laden's al-Qaeda group.

This is coming on the heels of a declaration by Chief of Naval Staff (CNS), Vice Admiral Ganiyu Adekeye, that military option may be the last in resolving the Niger Delta crisis should other attempts fail.

But prominent Nigerians have cautioned against use of force in resolving the crises in the region.

Senator Jubril Aminu and Methodist Church Archbishop of Ibadan, Most Reverend Emmanuel Ogunyemi, speaking at different fora, said a military solution will only achieve a fragile peace in the volatile region.

Mend's denial was contained in a press release signed by its spokesperson, Cynthia Whyte and made available to Daily Champion in Port Harcourt.

"Let us also use this medium to renounce any affiliation or association with any terrorist group or network such as al-Qaeda," the statement declared.

MEND, Whyte insisted, owe no allegiance to any terrorist network and does not need the assistance of any terrorist group to carry out its agenda.

The action of MEND, the release explained is in line with the doctrine and belief of its patriotic and esteemed leader, Alhaji Mujahid Dokubo Asari.

It added that the activities of the group is a genuine attempt by a neglected, oppressed and subjugated people to mete out justice to their oppressor.

The campaign, the statement said shall be strategic, hard hitting and vengeance seeking as the anger in their hearts, the loss and theft of their livelihood and resources is a good enough motivation.

On their reaction to the recent occupation of Exxon Mobil facility in Eket, Akwa Ibom by some militants, Whyte stated that if the company refuses to honour its obligation to victims of the 1998 oil spillage, MEND shall unleash a festival of carnage on all their operations in the Niger Delta.

The release described as arrogant and irresponsible, response from officials of Exxon Mobil on the demands of the people as well as their resort to labelling youths from the Niger Delta.

MEND announced that it has launched out a new initiative in the Niger Delta which is all encompassing, community driven and bottom up as the exploited communities now have an open option to resort to strategic military to get their wishes done.

According to the release, nationalist groups in the Niger Delta are building new synergies and working partnership to challenge the old ways of gross neglect and gross exploitation.

The group declared that it has taken its destiny in its hands and shall no more give a free ride to the Nigerian route and her cohorts in the despoliation of the region and continued campaign to destroy the environment and decimate her people.

Warning that MEND would not tolerate any irresponsibility from the Nigerian state or oil companies, the release insisted the group's 21 day deadline will only be waived by the superior directive of Dokubo - Asari.

The CNS however stated that the federal government is applying the options of political and economic solution to resolve the problems but noted that where these fail the last option which is military solution may be adopted.

Admiral Adekeye stated that the Niger Delta crisis is not for the Navy but a national problem which requires the involvement of everybody and contributions to resolve.

The CNS told newsmen in Warri officers and men of the Navy are very much alert to the situation both in the Niger Delta and other areas in the country. He however, could not disclose whether the Navy had recorded any casualty since this present crises began the region.

He said he was in Warri to confer with the officers and men of the NNS Delta, Naval base, Warri over the security situation in the area, and to carry out the routine inspection of their installations.

Present at the briefing were the Flag Officer Commanding FOC Western naval command, Rear Admiral John Kpokpogiri, the commander Naval intelligent; Navy Captain Jacob Ajani, Captain Mufutau Ajibade; commanding officer NNS Delta and other top Naval personnel.

Daily Champion gathered that the presence of the CNS in Warri may not be unconnected with deteriorating security situation in the Warri water ways. Just last week, a vessel conveying about 150,000 metric tonnes of premium motor spirit (PMS) known as petrol was attacked by militants in the water way.

Another barge that was conveying construction material to Focados, an offshore location in the area was also attacked by the militants leaving four soldiers and a mobile police officer dead. A similar incident about forthnight ago resulted in the lost of over N50 million by the crew of vessel and the entire content of the vessel to the militants.

Meanwhile, Senator Aminu who is Chairman, Senate Committee on Foreign Relations advised President Obasanjo to exhaust all available means of political settlement in resolving the crisis.

Senator Aminu who spoke to newsmen in Yola on Sunday stated that any other option outside political solution will not last. "I don't believe in military solution but I believe that political solution has got to be allowed to work. The way to do it is to allow all parties take part in the political solution," he said.

Senator Aminu of the Peoples Democratic Party (PDP) Senator, representing Adamawa Central Senatorial District also described the agitation of the Niger-Delta Militants as "genuine" but kicked against harassment of oil workers in the region.

Senator Aminu who spoke after a three day constituency tour of his district in Adamawa also described as "criminal" act by government officials who embezzle the people funds instead of developing their states. The governors have been sharing the funds meant for the development of their state and end up doing nothing for the people" he stated.

Answering questions on the recent adoption of the third term by Senator Ibrahim Mantu-led Constitution Review Committee, Senator Aminu appealed to Nigerians to allow the lawmakers do their job.

"If you believe that you have elected them and they are your representatives I think they should be allowed to do their jobs," he said.
Posted by: Dan Darling || 03/14/2006 00:41 || Comments || Link || E-Mail|| [6466 views] Top|| File under:
Arabia
Soddy al-Qaeda clerics hail Hamas
Leaders of the Palestinian group Hamas were feted at a reception by hardline Saudi clerics during a visit this week to ensure continued financial aid from the wealthy Muslim country, a delegation source said.

The United States and the European Union have threatened to withhold aid to the Palestinian Authority unless Hamas, gearing up to form a government after a surprise win in elections, gives up its armed struggle and recognises the Jewish state.

Members of the five-man delegation, headed by exiled leader Khaled Meshaal, said that Saudi officials had assured them of continuing political and financial aid in private meetings since their arrival on Friday.

A delegation source said they would meet the head of the 57-nation Organisation of the Islamic Conference (OIC), the world's biggest Islamic body, in Jeddah today, before performing pilgrimage in Makkah. It was not yet clear if they would meet the Custodian of the Two Holy Mosques King Abdullah bin Abdulaziz, the prime mover behind an Arab peace initiative adopted by an Arab summit in 2002 that proposed a land-for-peace deal between Israel and the Palestinians.

The source said hardline cleric Nasser Al Omar was the host at the reception for the delegation in Riyadh on Sunday evening. A report on Omar's website said that the reception included a number of prominent clerics and Islamists, some of whom have been jailed in the past for suspected support for Al Qaeda or criticism of the Saudi government.

Saudi Arabia, which says it funds only the Palestinian Authority, has been under US pressure to cut funding to Hamas. Saudis donate over $500m a year to Palestinians, including $150m from private charities and individuals, a recent Saudi security report said.

Saudi authorities have been tight-lipped about the visit, which highlights the conflicting demands of Saudi Arabia's close US alliance and strongly pro-Palestinian public. Foreign Minister Saud Al Faisal publicly spurned a US call to isolate Hamas during a visit by US Secretary of State Condoleezza Rice last month, but officials have said that Hamas should moderate its stance towards Israel.
Posted by: Dan Darling || 03/14/2006 00:52 || Comments || Link || E-Mail|| [6476 views] Top|| File under:
Europe
Street protests to follow occupation of Sorbonne
Trade unionists and students protesting against youth unemployment vowed to hold street demonstrations this week after riot police fired teargas and stormed the Sorbonne in Paris at 4am on Saturday, ending a three-day occupation.
The officers dragged out 200 students who had taken over the university for the first time since 1968. The prime minister, Dominique de Villepin, planned to defend his "first employment contract", which gives employers the right to let staff go after two years, and which sparked the protest. The Sorbonne will shut for a week to be cleaned.

Posted by: Seafarious || 03/14/2006 00:48 || Comments || Link || E-Mail|| [6466 views] Top|| File under:
PKK claims Turkey suicide blast
The Kurdistan Workers Party has said that one of its members carried out a suicide bombing in southeast Turkey last week in which two other people were also killed. The PKK said in a statement late on Sunday: "It has been determined that the action in Van on 9 March was undertaken by Devrim Solduk, codenamed Dengtav, on his own initiative and decision." It also said that the explosion had been an "accident".

"In a letter our friend left, he said he would carry out such an action because the Turkish state launched a destructive process against our leader Apo," it said. The PKK statement said Solduk was born in 1977 in the southeastern town of Siverek and had studied at Yildiz Technical University in Istanbul before joining the rebels. Apo is the codename of Abdullah Ocalan, the PKK leader captured by Turkish security forces in 1999 and sentenced to life imprisonment on an island near Istanbul. Ocalan is reviled in much of Turkey as the man responsible for the death of more than 30,000 people since the PKK launched its armed struggle in 1984 for a Kurdish state in southeast Turkey.

As well as the deaths, 19 people were injured in the 9 March blast, which occurred near the Van governor's office. Officials said at the time they believed that it was a suicide bomb.
Posted by: Fred || 03/14/2006 00:00 || Comments || Link || E-Mail|| [6464 views] Top|| File under:
Home Front: WoT
Al-Zawahiri lived in Lodi, CA from 1998-1999
Osama bin Laden's Al Qaeda deputy, Ayman al-Zawahri, lived in California in 1998 and 1999, a paid FBI informant testified on Monday in the trial of a Pakistani-American father and son accused of terrorism-related activity.

Naseem Kahn, 32, told a Sacramento jury he frequently saw Zawahri coming and going from the mosque in Lodi, California, south of Sacramento in 1998 and 1999, but never talked to him.

Zawahri, an Egyptian believed hiding somewhere in Pakistan, called on Muslims earlier this month to attack the West.

A spokeswoman for the FBI and an official for the US attorney's office declined to say whether Zawahri had lived there or had just passed through town. He is believed to have raised funds during travels in the United States at the time.

"From what I understand ... in terms of his activities in the late 1990s, he really wasn't on the radar then," said Karen Ernst, spokeswoman for the FBI in Sacramento.

"I might go visit my sister in the Bay Area and stay for a four-week visit and someone may see me regularly and make the assumption that I am living there, when, in fact, I am just visiting. All this would be speculation."

At the time, informant Khan was not employed by the FBI. He was hired shortly after the Sept. 11 attacks to infiltrate the Pakistani-American community in Lodi where FBI agents suspected there might be a terrorist.

Khan testified on cross-examination he did not know Zawahri was involved with any terrorist activities until after the attacks on the World Trade Center in New York when he saw pictures of Zawahri on television with bin Laden.

Khan's testimony is key to the prosecution's case in the trial of Hamid Hayat, charged with lying to the FBI and providing material support to terrorists by attending terrorist training camps in Pakistan.

Hayat's father, Umer, 48, is charged with lying to the FBI about his son's suspected attendance at the camps. The federal grand jury indictment in the case says Hamid Hayat intended "to wage violent jihad against persons real and personal property in the United States."

Khan secretly recorded conversations with Hamid Hayat, including phone conversations when Hayat was in Pakistan. Hayat's attorney says his client was in Pakistan to care for his ill mother. Hayat also was married shortly before his return to the United States in May 2005.

Both men have pleaded not guilty and have been in custody since June 2005.

They were arrested shortly after returning from Pakistan and after giving what the prosecutions says are videotaped confessions. The videotapes have been shown as evidence in court in the past two weeks of the trials.

Defense attorneys say their clients were tired from travel and work and simply told their interrogators what they wanted to hear.
Posted by: Dan Darling || 03/14/2006 00:38 || Comments || Link || E-Mail|| [6485 views] Top|| File under:
Moussaoui Death Penalty Case May Be Tossed
A short article was posted yesterday; this is from the Guardian/AP and has all the details for those who want them. Take your blood pressure meds first. Bottom lawyer: the lawyer responsible needs to be disbarred.
Posted by: Steve White || 03/14/2006 00:00 || Comments || Link || E-Mail|| [6467 views] Top|| File under:
India-Pakistan
Pakistanis accused of aiding Taliban with missile parts

American and Nato forces are following up reports that the Taliban have received vital components for shoulder-fired Stinger missiles from Pakistani officials enabling them to be used against helicopters in Afghanistan.

It is claimed that the missiles have been fitted with new battery packs allegedly provided by the Pakistani intelligence service, ISI, in the past four months.

Western sources say they are not sure whether the supplies, needed to make the US-made missiles operational, were provided by rogue elements within the Pakistani secret service, or approved at a high level.

However, the effect of re-arming the Stingers could be to make Nato aircraft vulnerable while Britain is deployingalmost 6,000 soldiers in southern Afghanistan.

It is believed that the battery packs had been fitted in between 18 and 20 heat-seeking Stingers which can hit targets at around 12,000 feet. They are reported to have been handed over in the Quetta region in Pakistan known to be used by the Taliban to launch attacks in southern Afghanistan.

US and Nato forces have carried out a series of searches along the border areas in the hunt for the missiles, with a large-scale operation a month ago. No British forces were involved. It is not known if Stingers have been recovered.

The Pakistan government yesterday denied the accusation as "baseless". An official spokesman said: "Pakistan has lost more security personnel in the fight against terror than any other country. We make no distinction in this fight between al-Qa'ida and the Taliban. No evidence to the contrary has ever been provided; these are just rumours, unsubstantiated allegations and innuendo."

The Pakistan government also rejected suggestions of involvement by ISI rogue elements. "Our military and security services are disciplined forces," the spokesman said.

Reports that the batteries had been fitted to the missiles surfaced at the end of last year along the border between Afghanistan and Pakistan. It followed efforts by Afghan officials to buy Stingers which had been supplied to the Afghan Mujahedin by the US during the war against the Russians.

Taliban fighters have yet to successfully use anti-aircraft missiles against US and Nato forces. However, both US and British pilots, who fly Tornados from a base in Kandahar, report that ground-to-air missiles have been fired at them.

Western diplomats and military are extremely sensitive about the Stinger allegations as it comes at a time when Afghanistan and Pakistan are engaged in an escalating feud over insurgent attacks in Afghanistan.

The Afghan government claims Pakistan is doing little to stem the flow of a resurgent Taliban who have launched a new offensive in Afghanistan from Pakistan.

At the weekend the head of the upper house of the Afghan parliament, Sibghatullah Mujaddedi, accused the Pakistani secret service of being behind a suicide bombing which injured him and killed four other people in Kabul.

Pakistan has strenuously denied the charges, accusing elements in the Afghan government of a disinformation campaign.

A resurgent Taliban and their Islamist allies have launched waves of attacks in which 1,500 lives, including 100 Americans, have been lost in the past year.

The director of the US Defence Intelligence Agency, Lieutenant General Michael Maples, recently told the Senate's Armed Forces Committee in Washington that the Taliban and their allies were at their most powerful since the official end of the war five years ago. He and other US and British commanders expect a major Taliban offensive starting in the spring.

Stingers began to be delivered to the Afghan mujahedin by the Reagan administration in 1986. They proved extremely successful against the Russians' main helicopter-gunship, the Hind-D, and were a significant contributory factor in the full Soviet withdrawal from Afghanistan three years later.

More than 2,000 Stinger missiles were sent by the US. An effort by the CIA to buy them back after the war was largely a failure. In 2001 Pentagon officials said some of the missiles might have fallen into the hands of the Taliban and al-Qa'ida.

Posted by: john || 03/14/2006 05:40 || Comments || Link || E-Mail|| [6465 views] Top|| File under:
India confronts Bangladesh with terror ties
Ayodhya, Delhi and now the twin Varanasi blasts. All three terror attacks had one thing in common. They were plotted and executed by the modules of Lashkar-e-Tayyeba (LeT) and Harkat-ul-Jehad-al-Islami (HuJI) based in Bangladesh.
Armed with irrefutable evidence about the involvement of these terrorist groups in fomenting trouble on its soil, the Indian Government will inform Bangladesh Prime Minister Begum Khaleda Zia about the export of terror from her country when she visits New Delhi on March 20.

India will also provide evidence to Begum Khaleda to back its oft-repeated demand seeking the closure of all Bangladesh-based terror camps, being used by Pakistan's Inter-Services Intelligence (ISI) to carry out subversive activities on Indian soil.

Sources said India will specifically convey its displeasure to Begum Khaleda on the continued presence of over 150 terrorist training camps engaged in supporting terrorist activities in the North Eastern region.

India has already provided evidence to the Americans of the scores of terrorist camps being run in Bangladesh by al Qaeda with the connivance of fundamentalist forces and certain sections of the Bangladesh Government during the recent visit of US President George Bush. The US administration was also informed about the clandestine help being provided to these terrorist groups by Pakistan.

After the disclosures of the Indian Government, the US administration is believed to have applied pressure on Bangladesh leading to the arrest of Siddiq-ul-Islam alias Bangla Bhai of the Jagrata Muslim Janata of Bangladesh (JMJB) by Bangladesh Police.

Some time back, Assam Rifles had made a presentation to Home Minister Shivraj Patil about the subversive activities of ISI and Directorate General of Forces Intelligence (DGFI). Indian intelligence agencies have evidence to support their contention that the ISI and DGFI had closed ranks after the decimation of the Taliban regime in Afghanistan, and since then were trying to alter the demography of over a dozen districts of Assam and West Bengal sharing borders with Bangladesh by facilitating migration.

The ISI and DGFI nexus has helped HuJI to grow and it has mainly been involved in anti-India activities. Launched with al Qaeda assistance in 1992, HuJI is mainly active in the southeastern coastal belt stretching from Chittagong through Cox Bazar to the Myanmar border. Its cadres allegedly infiltrate frequently into the bordering eastern region of India to co-ordinate with local terrorist outfits.

Another terrorist outfit named Shahadat Al Hiqma is linked with LeT and Nepal-based Maoist organisations. Its leader, Shamim Uddin had once claimed that India's Most Wanted fugitive Dawood Ibrahim was among those who provided him funds. Intelligence sources say this too could not have happened without the approval of ISI.

Islami Biplobi Paarishad, a radical outfit that was launched by Jammat-e-Islami leader Moulana Abdul Jabbar in June 2001, continues to fan anti-India sentiments.

Islami Oikya Jote headed by Fazlul Haq Amini, a hardcore follower of Osama Bin Laden and currently a member of Parliament in Bangladesh is reportedly involved in provided logistics and moral support to those who indulge into anti-India activities.
Posted by: Dan Darling || 03/14/2006 00:55 || Comments || Link || E-Mail|| [6469 views] Top|| File under:
Pakistanis accused of aiding Taliban with missile parts
American and Nato forces are following up reports that the Taliban have received vital components for shoulder-fired Stinger missiles from Pakistani officials enabling them to be used against helicopters in Afghanistan. It is claimed that the missiles have been fitted with new battery packs allegedly provided by the Pakistani intelligence service, ISI, in the past four months. Western sources say they are not sure whether the supplies, needed to make the US-made missiles operational, were provided by rogue elements within the Pakistani secret service, or approved at a high level.


Posted by: Seafarious || 03/14/2006 00:15 || Comments || Link || E-Mail|| [6463 views] Top|| File under:
Three die as militants vow to continue Kashmir insurgency
Indian troops killed two suspected militants in Kashmir and an alleged informer was beheaded in the state, police said, as militants vowed Monday to continue fighting New Delhi's rule. Troops shot dead two members of the hardline militant group Lashkar-e-Taiba in the southern district of Rajouri late Sunday, a police spokesman said. Indian police have accused Lashkar of carrying out triple bomb attacks in Hinduism's holiest city of Varanasi last week. The group denied involvement.

The police also said suspected militants beheaded an alleged informer in southern Anantnag district late Sunday. On Monday the Pakistan-based United Jehad Council vowed, in a statement via a local news service in the Indian Kashmir summer capital Srinagar, to continue the 16-year insurgency that has claimed at least 44,000 lives. The council said ongoing talks between moderate separatists and New Delhi were "useless."
Posted by: Fred || 03/14/2006 00:00 || Comments || Link || E-Mail|| [6467 views] Top|| File under:
Afghans ordered out of Waziristan
The authorities in a Pakistani tribal region are repeating calls for thousands of Afghan refugees to return home. The North Waziristan tribal area bordering Afghanistan has been the scene of military attacks this month in which officials say nearly 200 pro-Taliban fighters have been killed. Officials have blamed unrest in the region on Afghans, thought to number several thousand, who first moved there when the Soviet Union occupied their country in the 1980s. On Monday, local state radio broadcast messages saying the Afghans must go.

Zaheerul Islam, a leading government official in North Waziristan, said Afghans had been given deadlines to leave two or three times last year but had not done so. "Now they are not Afghan refugees but foreigners and must leave North Waziristan immediately," he said. "Severe action will be taken if they don't do so."
Posted by: Fred || 03/14/2006 00:00 || Comments || Link || E-Mail|| [6466 views] Top|| File under:
Maoist rebels attack Indian trains
An Indian administration official says police and soldiers have reached the scene of a train that went missing overnight in a remote region in eastern India and that all the passengers are safe. Late on Monday, an Indian railway official had announced that communist insurgents attacked two trains, one of them a passenger train with more than 200 people aboard.

Details were scant, but the railway official in the eastern state of Jharkhand said the driver of a cargo train reported that his train and another passenger train had come under attack from Maoist rebels. AK Shukla, the divisional railway manager, said the cargo train had managed to escape but efforts to contact the passenger train had failed.

On Tuesday, KK Sone, the top official in Latehar district, a relatively inaccessible part of India where the seizure occurred, said the rebels had fled by the time authorities arrived at the scene, in an isolated part of Jharkhand state, just after dawn. "It appears that they just wanted to prove a point that they could do such a thing," Sone told The Associated Press. He said there had been no shooting, and that none of the 50 or so passengers on the train had been hurt.
Posted by: Fred || 03/14/2006 00:00 || Comments || Link || E-Mail|| [6468 views] Top|| File under:
International-UN-NGOs
Human Rights Court Tosses Saddam's Lawsuit
Europe's human rights court on Tuesday threw out a lawsuit filed by Saddam Hussein against 21 European countries whose troops joined the U.S.-led military campaign in Iraq, saying the case fell outside its jurisdiction.

Saddam said his arrest, detention and subsequent handover to the Iraqi authorities and the ongoing trial in Baghdad breached the European Convention on Human Rights.

The former Iraqi president said coalition forces had violated his right to life, liberty and security, and several other articles of Europe's human rights convention. He noted that he could face execution if found guilty in a trial that he claimed lacked even the basic tools for a defense.

He argued that his case fell within the jurisdiction of the European nations that joined the U.S.-led coalition, which he said continued to hold de facto power in Iraq even after the June 2004 transfer of authority to Iraqis. He said that if sentenced to death, the verdict would violate two articles of Europe's human rights treaty: abolition of the death penalty in times of peace, and abolition of the death penalty in all circumstances.

The European Court of Human Rights, which deals with human rights violations on the territory of the 46 member states of the Council of Europe, said Saddam's suit did not fall within the jurisdiction of any of the 21 nations cited.

"The court considered that the applicant had not demonstrated that he fell within the jurisdiction of the respondent states on any of the bases alleged. He did not fall within their jurisdiction on the basis of their control of the territory where the alleged violations took place," the court said in a statement.

"Even if he could have fallen within a state's jurisdiction because of his detention by it, he had not shown that any one of those states had any responsibility for, or any involvement or role in, his arrest and subsequent detention."

The court said the case had been dealt with confidentially to protect Saddam's legal representatives.

Posted by: lotp || 03/14/2006 13:57 || Comments || Link || E-Mail|| [6465 views] Top|| File under:
Iraq
Authorities foil an al-Qaida attack on heavily guarded Green Zone
(Baghdad, Iraq-AP, Mar. 14, 2006 12;18 PM) _ The interior minister said Tuesday authorities had foiled an al-Qaida plot that would have put hundreds of its men at critical guard posts around Baghdad's heavily fortified Green Zone, home to the U.S. and other foreign embassies as well as the Iraqi government.

A senior Defense Ministry official said the 421 al-Qaida fighters were actually recruited to storm the U.S. and British embassies and take hostages. Several ranking Defense Ministry officials have been jailed in the plot, the official said on condition of anonymity because of the sensitivity of the information.

Interior Minister Bayan Jabr, in an interview with The Associated Press, said the 421 al-Qaida recruits were one bureaucrat's signature away from acceptance into an Iraqi army battalion whose job is to control the gates and main squares in the Green Zone. The plot was discovered three weeks ago.

"You can imagine what could happen to a minister or an ambassador while passing through these gates when those terrorists are there," Jabr said in the interview conducted at his office inside the Green Zone -- a 2-square-mile hunk of prime real estate on the west bank of the Tigris River. The area is a maze of concrete blast walls, concertina wire and checkpoints.

The Defense Ministry official said the plot was uncovered by the military intelligence and the General Intelligence department that works under the government.

The Green Zone has been attacked in the past with mortar rounds and rockets. A number of car bombs driven by suicide attackers have been detonated in the past two years at the entrances, killing scores of people.

On Oct. 14, 2004, two al-Qaida members carried out a suicide attack inside the zone, hitting a market and a cafe. Six people were killed, including four Americans, and 20 people were wounded.



Hopefully this was the big March attack we'd been hearing the 'chatter' about.
Posted by: JAB || 03/14/2006 12:50 || Comments || Link || E-Mail|| [6468 views] Top|| File under:
15 garrotted men found in truck

THE bodies of 15 garrotted men have been found in the back of a pickup truck in Baghdad, bringing the total number of corpses discovered in the Iraqi capital to at least 49 over the past 24 hours.
The 15 men, believed to be aged between 25 and 40, were found in the Al-Khadra district of west Baghdad, an interior ministry official said. Their identities were not immediately known.

On Monday, 13 corpses were found in Baghdad's Shiite poor district of Sadr City, where a series of bombings killed 46 and wounded 200 a day earlier.

Three men, shot through the head, were found tied to electricity pylons.

Four more, also shot to death, bore signs saying "traitor".

Twenty-one other bodies of men who had been shot to death, including some with blindfolds and with their hands bound, were found in other parts of the capital, including eight in the northern district of Shola, the official said.

At least three of the 21 had been tortured, he added.

Many killings appear to be sectarian in nature, but authorities, fearful of fueling mounting anger between majority Shiites and historically-dominant Sunnis, have refused to identify many of the victims.

A wave of sectarian violence swept the country following the bombing on February 22 of a Shiite shrine in Samarra.

Officials admit that over 450 civilians were killed in the fortnight that followed the bombing, while 81 Sunni mosques were attacked.
Posted by: tipper || 03/14/2006 06:26 || Comments || Link || E-Mail|| [6463 views] Top|| File under:
Sadr's true colors from an interview with the Iraqi press
She'at sources confirmed to Al-Watan that "Al-Hakeem complained to Sistani that he's being under pressure from Iran and has been receiving threats from the Sadr trend of inciting chaos and violence in case Ja'fari was replaced by Adil Abdil Mehdi" Clarifying that "Sadr made direct threats through a phone call to Al-Hakeem that he would kill all women members in the UIA and leaders in the SCIRI if Abdil Mehdi replaced Ja'fari"

According to the same sources "Iran replaced it's strategic alliance with Al-Hakeem by one with Sadr who visited it last month" Announcing "His militias' readiness to defend Iran in case it was attacked by the US" and pointed out that " His supporters started intimidating acts against the British forces in Basra provoked by the Revolutionary Guard intelligence stationed in the city who finance and supervise those militias".

Meanwhile and in response to the attacks in Sadr city yesterday Sadr attacked what he called "Nawasib" which is a term used to describe radical Sunnis but at times of sectarian friction can be used to refer to all Sunnis saying 1st that "I used to trust the Association of Sunnis Scholars but they haven't made a clear stand against the Takfiris yet and anyone who doesn't do that is a Takfiri too" Then adding "I have the ability to fight those Nawasib and there's a legitimate cover from the Marjiya and I can confront them militarily and ideologically but I don't want to be dragged into a civil war" He added " Once they're killed by Saddam (Sadr people residents) and once by the occupier and now by the Nawasib God damn them. I've done what I can and called for peace and even heard hurtful words from my people, the Shiite for praying with the Nawasib but nothing worked" And then blamed the US again and held it responsible for everything and said commenting on Rumsfeld's latest statements about civil war " Ugly and condemned statements. We don't want your interference God damn you. If you don't protect people then why are you here?"
Posted by: Dan Darling || 03/14/2006 01:47 || Comments || Link || E-Mail|| [6468 views] Top|| File under:
4 found hanged in Sadr City
Police found four hanged men dangling from electricity pylons in a Baghdad Shiite slum Monday, hours after car bombs and mortars shells ripped through teeming market streets, killing at least 58 people and wounding more than 200.

Britain, meanwhile, said it was cutting its forces by 10 percent by May — or about 800 troops — because Iraqi forces are becoming more capable of handling security.

Monday's grim scene of apparent vigilante justice in Sadr City underscored fears that the bloody assault Sunday on the stronghold of radical Shiite cleric Muqtada al-Sadr would plunge Iraq into another frenzy of sectarian killing.

Bomb blasts in Baghdad and north of the capital — many of them targeting Iraqi police patrols — killed at least 11 more people Monday and wounded more than 40. They included a U.S. soldier killed in a roadside bombing in east Baghdad, the military said. A U.S. Marine was reported killed Sunday in the western insurgent-plagued province of Anbar.

The deaths brought the number of U.S. military members killed to at least 2,308 since the start of the Iraq war in March 2003, according to an Associated Press count.

"The situation in Iraq is still tense," President Bush said in the first of a new series of speeches aimed at building support for the war.

President Jalal Talabani said terrorists bent on igniting a civil war were taking advantage of a vacuum in authority caused by tangled negotiations to form a new government.

"The way in which this bloody act was conducted leaves us with no doubt that the terrorists have targeted this peaceful neighborhood in order to ignite civil strife and stoke the fire of civil war," Talabani said in a statement. "So, it is the duty of the political groups to accelerate efforts to form the government, and the armed forces and security bodies should act swiftly to eliminate such crimes.

Bush said forming a new government "will demand negotiation and compromise by the Iraqis; it will require patience on the part of America and her allies," he said. "Out of this process, a free government will emerge that represents the will of the Iraqi people instead of the will of one cruel dictator."

In the Shiite holy city of Najaf, al-Sadr avoided blaming Sunni Muslims for the attacks and appealed for unity. The anti-American cleric instead blamed feared terror group Al Qaeda in Iraq and U.S. forces.

"Sunnis and Shiites are not responsible for such acts," al-Sadr said. "National unity is required."

Sunni leaders condemned the attack on Baghdad's Sadr City. Sheik Ahmed Abdul Ghafour al-Samaraie, head of the Sunni Endowment, the state agency responsible for Sunni mosques and shrines, called it "a cowardly and criminal act targeting civilians."

The Iraqi Islamic Party, the country's largest Sunni political group, urged all parties to cooperate "in order to put an end to the bloodshed that has targeted all Iraqis of all religions and sects and to speed the formation of a national unity government that works for the security of citizens."

Members of al-Sadr's Mahdi Army militia had captured the four people found hanged in the Shiite ghetto, according to police and a member of al-Sadr's organization, Sheik Amer al-Husseini. Police collected the bodies early Monday.

"We know nothing about their nationalities but residents reported that they were arrested yesterday by Mahdi Army," said police Lt. Laith Abdul-Aal. "Two of them were wearing explosive belts and two others had mortar tubes."

Al-Husseini identified the men as three Iraqis and a Syrian.

Police manned checkpoints Monday at the entrances to Sadr City, and armed militiamen fanned out inside. Fearful residents stayed home, and many shops were closed.

Abdel Karim al-Bahadli, 42, wept as he hobbled on crutches to survey the devastation at one of the stricken markets. He blamed the extremist Sunni Takfiri sect of terrorist boss Abu Musab al-Zarqawi, leader of Al Qaeda in Iraq.

"This is not resistance (to foreign occupation) because there were no U.S. troops in the markets yesterday," he said. "The Takfiris are only after Shiites. We will not be silent any more."

Young Shiite residents demanded revenge.

"The politicians call upon us to be calm, but we will not be so. Enough is enough," said Alaa Hashim, 34, who owns a neighborhood clothing store.

Iraqis had feared such an attack was coming, especially after al-Sadr's fighters stormed out of the slum to take revenge on Sunni Muslims and their mosques after the Feb. 22 bombing of a revered Shiite shrine in the central city of Samarra.

The attackers struck with car bombs, including a homicide driver, and mortars at the peak shopping time, destroying dozens of market stalls and vehicles as residents were buying food for their evening meals.

The coordinated nature of the attack and its use of a homicide bomber bore the hallmarks of Al Qaeda in Iraq, which has said it hoped to start a Shiite-Sunni civil conflict.

Residents searched for survivors and put charred corpses into ambulances and trucks to be taken away. Smoke billowed into the evening sky and angry young men kicked the decapitated head of the homicide attacker, who appeared to be an African, according to AP Television News video.

The U.S. military said Iraqi police told them 52 residents were killed and 78 injured. But Health Ministry official Ali Mahdi said hospital reports indicated a toll of 58 dead and 206 wounded.

The Iraqi army defused another car bomb and captured a mortar system, likely preventing an even higher toll, the U.S. military said.

About 70 Iraqis in all were killed in violence Sunday and about 385 injured, the Health Ministry reported.

In the worst attack Monday, a roadside bomb exploded as police responded to a false report of bodies inside a store in Tikrit, Saddam's ancestral hometown. Five policemen were killed and 15 injured in the blast, police Capt. Hakim al-Azawi said. A civilian bystander was also killed.

Later, provincial Gov. Hamad Mahmoud al-Qaisi escaped assassination when a car bomb ripped through his convoy in the city 80 miles north of Baghdad, police said. Two bodyguards were injured in the blast.

Three car bombs exploded in the oil rich city of Kirkuk, killing at least one policeman and injuring 13, police said. Police found the bodies of two men, their hands tied and shot in the head, in the sewage system of a southeastern Baghdad suburb.

In Taji, 12 miles north of Baghdad, a roadside bomb killed a minibus passenger and injured six others, police said.

In announcing the troop reduction, British Defense Secretary John Reid told the House of Commons it was "based largely on the ability of the Iraqis themselves to participate and defend themselves against terrorism, but there is a long, long way to go."

"And I have been absolutely clear that we are not yet at the stage where whole provinces could be taken under the responsibility of Iraqi security forces."

Britain had 46,000 military personnel in Iraq during combat operations in March and April 2003. That dropped to 18,000 in May 2004, and to 8,500 at the end of last year.

In October, Reid said there were 190,000 members of the Iraqi security forces trained and equipped. Now the total is 235,000, and 5,000 more join every month, he said.

The Iraqi army has more than 110 operational combat battalions engaged in counterinsurgency operations, Reid said, of which 59 were assessed as being "in the lead" or capable of independent operations. British troops are focused primarily in the south of the country.

Sunday's assault on Sadr City came only minutes after Iraqi political leaders said the new parliament will convene Thursday, three days early, as U.S. Ambassador Zalmay Khalilzad pushed to break a stalemate over naming a unity government.

The political leaders said they would open marathon meetings Tuesday to try to reach agreement on a broad-based government after the Dec. 15 parliamentary elections.

At stake are how many positions various blocs will get in the new government, who will fill key posts and the government's program of action.

The first parliamentary session sets in motion a 60-day deadline for the legislature to elect a new president, approve the nomination of a prime minister and sign off on his Cabinet.
Posted by: Dan Darling || 03/14/2006 01:00 || Comments || Link || E-Mail|| [6464 views] Top|| File under:
Sadr sez US, al-Qaeda in cahoots for attack on Sadr City
Radical Iraqi cleric, Moqtada al-Sadr, has accused both the terrorists of the al-Qaeda network and the US military of responsibility for the attacks in Baghdad's Sadr City neighbourhood late Sunday, in which 48 people died. During a heated press conference in the Shiite holy city of Najaf, the young imam issued a warning to those who had targeted his followers. "We consider the attack was carried out by groups of Takfir [a derogatory term used to describe terrorists literally meaning 'those who have put themselves outside Islam'] thanks to the cover of American spy aircraft" he said.

Al-Sadr was referring to three seemingly coordinated explosions that took place towards dusk in the rundown Sadr city district, a stronghold of Moqtada al-Sadr and his al-Mahdi militia. Two car bombs went off in a market while a third blew up almost simultaneously at another. A fourth car bomb was discovered and difused by police at another market.
Posted by: Dan Darling || 03/14/2006 00:42 || Comments || Link || E-Mail|| [6483 views] Top|| File under:
Anbar tribesmen kill 5 al-Qaeda members
An armed group created with government backing to drive al-Qaeda fighters out of a restive Iraqi province claimed Monday that it had killed five top members of the terror group.

The claim came in a statement posted on an Islamic Web site and attributed to the Anbar Revenge Brigade, recently formed by tribal leaders of the western Anbar province.

"Your brothers, heroes of the Revenge Brigade, carried out the killing of five important elements of al-Qaeda group, avenging the death of the sons of our Ramadi city," the statement said.

It listed the names of four alleged al-Qaeda leaders. The fifth man, it said, was from Ansar al-Sunnah, a terrorist group affiliated with al-Qaeda.

The claim was the first Internet posting by the Anbar Revenge Brigades and could not be independently verified.

Iraq's insurgents, including al-Qaeda fighters, routinely use the Internet to claim responsibility for attacks or to publicize their ideology.

Tribal and religious leaders, former officers of Saddam Hussein's army as well as hundreds of Anbar residents met last November in the provincial capital of Ramadi with U.S. military commanders to discuss means to speed up a U.S. withdrawal from the city.

News of the meeting appeared to have prompted a spate of killings targeting Iraqis who participated in the talks with the Americans as well as local figures who had urged the province's mostly Sunni residents to vote in the U.S.-backed parliamentary elections on Dec. 15.

Several top clerics and a tribal leader were killed. The deadliest attack — a suicide bombing Jan. 5 among a line of police recruits in Ramadi — killed at least 58, including U.S. troops.

The killings turned tribal leaders against followers of Abu Musab al-Zarqawi, the Jordanian-born leader of al-Qaeda in Iraq, and the group has since claimed to have killed or detained hundreds of them.
Posted by: Dan Darling || 03/14/2006 00:40 || Comments || Link || E-Mail|| [6466 views] Top|| File under:
Iraq calls Australian troops to the front
Australian soldiers are to step up their duties in Iraq to provide front-line combat support for coalition troops.

Defence Minister Brendan Nelson said Australian forces would move to a new "overwatch" role supporting Iraqi soldiers, in response to a request from Iraq's government.
A spokesman for Dr Nelson said today it would involve stepping up duties for the Australian troops currently on rotation in Iraq as part of Operation Catalyst.

The overwatch duties will be a significant change in operations for Australian troops, who are currently providing support for Japanese engineers in a relatively secure part of southern Iraq.

"It's more than what they're doing with the Japanese engineers," a spokesman for Dr Nelson said today.

Overwatch was "a support program" that involved "providing covering fire to coalition allies in Iraq."

While numbers of troops assigned to overwatch duties are yet to be agreed, those on the new mission are likely to be operating in more hostile environments than their current posting with the Al-Mutthana Task Group.

"Australian troops have done much more than this before," the minister's spokesman said, "but it is a change for the troops that are there at the moment.

"They are stepping up their operations."

Australia has about 450 troops in southern Iraq engaged in training the Iraq military and guarding Japanese military engineers.

"We will move some time over the next three to four months pending the movement of the Japanese to supporting the overwatch program," Dr Nelson said on ABC radio.

"So what we will be doing is we will be supporting the Iraqi security forces, Iraqi police and Iraqi local government in administering and managing their own affairs. And we will respond to requests from the Iraqi government."

It is understood the Federal Government has ruled out sending Australian troops to Basra, where British troops have been stationed since the Iraq war in 2003.

The Australian deployment was initially scheduled to end around mid-year but Dr Nelson foreshadowed the mission would now continue into next year.

Dr Nelson said he had spoken with British Defence Minister John Reid last night about Britain's plan to withdraw about 800 of its forces from southern Iraq.

He said Mr Reid had made the point that Britain was marginally reducing troop numbers and would remain while needed. Australia would do the same, Dr Nelson said.

The timetable for a full withdrawal of US-led troops has been the subject of strong speculation in recent weeks, with some reports suggesting all coalition forces could be out of Iraq by next year.
Posted by: Oztralian || 03/14/2006 00:00 || Comments || Link || E-Mail|| [6465 views] Top|| File under:
Saddam's judge defends executions
The former head of Iraq's Revolutionary Court has said he issued death warrants for Shia men accused of plotting to assassinate Saddam Hussein. Awad Hamad al-Bandar, who oversaw the trial of 148 Shia men accused of the assassination plot in 1982, said in court on Monday that he personally issued a death warrant for them and insisted that it was legal. "They attacked the president of the republic and they confessed," al-Bandar said in testimony before the judges trying him, Saddam, and six others for crimes against humanity.

Al-Bandar, the first of the four senior defendants to give testimony in his own defence, accused the dead men of being part of a plot by the Iranian-backed Dawa party to kill Saddam during Iraq's war with Iran.
Posted by: Fred || 03/14/2006 00:00 || Comments || Link || E-Mail|| [6465 views] Top|| File under:
Israeli bulldozer begins breaking into Jericho prison wall
DEBKA:

Israeli bulldozer begins breaking into Jericho prison wall after assassins of Israeli minister Rehavam Zeevi refuse calls to surrender. One Palestinian policemen killed, 8 injured in gun battle with Israeli raiders

March 14, 2006, 12:37 PM (GMT+02:00)

Israeli military and police special forces launched the raid Tuesday, March 14, to prevent the assassins' escape after the American and British monitors guarding the prison under an international agreement signed by the Palestinian Authority abandoned their watch. The men they were guarding were Ahmed Sadaat, head of the rejectionist Popular Front for the Liberation of Palestine, PFLP who ordered the murder of the Israeli tourism minister in 2001and five terrorists.

In negotiations between IDF and Palestinian officers, 50 of the 200 Palestinian inmates, police and warders in the prison compound, were allowed to leave.

Palestinian crowds are trying to rush the prison and rescue the terrorists.

DEBKAfile's Palestinian sources report that Mahmoud Abbas ordered Sadaat freed before he set out for Europe after nominating him for a senior ministerial post in the next Palestinian government. The Sadaat appointment was the deciding point that broke the standoff in Hamas-Fatah coalition negotiations

A high alert has been declared in all Israel's high-security jails holding Palestinian terrorists
Posted by: 3dc || 03/14/2006 05:38 || Comments || Link || E-Mail|| [6498 views] Top|| File under:
Jordan prosecutor demands 15 years for anti-US plotters
AMMAN - Jordan's state prosecutor on Monday called for the maximum jail penalty of 15 years for four Jordanians accused of plotting "terror" attacks on Americans training Iraqi police. "The prosecutor wrapped up his case and urged the court to convict the suspects on three counts of plotting to carry out terror acts, possession of an automatic weapon for illicit use and possession of an unlicenced firearm," a judicial source said.

The suspects, who have been under arrest since September 2005, denied any wrongdoing and told the court they were made to testify "under duress", the source said.


"Lies! All lies! I got the marks to prove it!"

They are specifically accused of having plotted to attack American nationals training Iraqi policemen in Jordan. Alleged ringleader Moaz Breizat, 19 at the time of his arrest, and co-defendant Obada Hiyari met in August 2005 three men, including a Saudi national, "who encouraged them to carry out an attack against the Americans", according to court papers. The other two co-defendants are Ibrahim Jahawshah and Faisal Rweidan.


Strangely, the Saoodi national wasn't indicted and hasn't been found.

The security court, a military tribunal, is due to reconvene on March 22 to hear the defence's closing statement.
Posted by: Steve White || 03/14/2006 00:00 || Comments || Link || E-Mail|| [6465 views] Top|| File under:
Southeast Asia
Abu Sayyaf kidnapper captured
AN ISLAMIC gunman accused of kidnapping US tourists was arrested in his hideout in Parang town in Mindanao yesterday, the Army chief said.

Alleged Abu Sayyaf member Burham Sali was "involved in the kidnapping of the Dos Palmas tourists in 2001," Lt. Gen. Hermogenes Esperon told reporters.

Christian missionary Martin Burnham and fellow US citizen Guillermo Sobero were killed in captivity after Abu Sayyaf bandits raided a resort off Palawan in May 2001 and seized several tourists, including a number of Filipinos.

Burnham's wife and fellow missionary Gracia Burnham was rescued on Mindanao the following year.

Sali was also involved in the kidnapping of several schoolteachers on the southern island of Basilan in 2000, Esperon said.

Sali was captured by policemen and troops from the 6th Infantry Division led by Maj. Gen. Agustin Dimaala, Esperon said.
Posted by: Dan Darling || 03/14/2006 01:17 || Comments || Link || E-Mail|| [6467 views] Top|| File under:
Rice to boost ties to Indonesia
U.S. Secretary of State Condoleezza Rice began a trip to Indonesia on Tuesday, seeking closer ties with the moderate Islamic country in a region where China's influence is growing.

Since the September 11, 2001 attacks in New York and Washington, Indonesia has become a firm U.S. ally in fighting terrorism. Security issues are expected to dominate Rice's discussions with President Susilo Bambang Yudhoyono, along with closer military ties between the two nations.

"The Indonesians are making a real effort to rid the region and not just themselves, but in cooperation with the region, of the terrorist threat that has plagued southeast Asia," Rice told reporters traveling with her to Jakarta.

The end of autocratic President Suharto's 32-year rule in 1998 allowed democracy to flourish in Indonesia and encouraged better U.S. relations. Yudhoyono, a former general with U.S. training, became Indonesia's first directly elected president in 2004 on a strong security platform.

Last November, the United States restored military ties with Indonesia as a reward for cooperation against al Qaeda-linked militants and cited reforms in the military and efforts by the government to improve its human rights record.

"Rice has often said that democratization in Indonesia has transformed the degree of the bilateral relationship … as well as U.S. appreciation toward Indonesia's role in Southeast Asia and East Asia," Indonesia Foreign Minister Hassan Wirajuda was quoted by the Jakarta Post as saying ahead of the visit.

Indonesia has seen large anti-American protests over the past few weeks, but Rice said she was not concerned about that during her visit, adding such protests showed democracy was working.

Militant Islamic groups have already announced plans for at least one protest, at midday on Tuesday at the U.S. embassy.

Rice's first appointment was a visit to one of Jakarta's oldest Islamic schools located in a busy area of the city. A small crowd gathered outside the school and about 100 police, some carrying riot shields, fanned out in the neighborhood.

Rice, due to give a speech on democracy on Wednesday before going on to Australia, dismissed criticism from human rights groups that Washington had moved too quickly to restore military relations with Indonesia.

She said it was a better strategy for the United States to have contact with the Indonesian military than to isolate it.

Some human rights groups say progress in reforming Indonesia's military and police has been too slow and that the United States has not paid enough attention to abuses committed by the military, losing important leverage to push for change.

Before U.S. President George W. Bush's administration provided any assistance to the Indonesian military, it should demand to see evidence of real reform, said Lisa Misol of the New York-based Human Rights Watch group.

"(Rice) also should use her trip to announce that the U.S. will refuse to provide them with lethal weapons and will insist on robust monitoring of whatever aid it sends," Misol said.

But the United States sees Indonesia as a voice of moderation in the Islamic world and Rice hopes it might have some influence in the Middle East, particularly over the militant group Hamas, which won Palestinian elections in January.

"Indonesia is home to the world's biggest Muslim population, and is expected to help the peace process there," Wirajuda said. Our stance is that we support the process there, one which is democratic and transparent."

One area where Rice may face prickly questions will be Jakarta's demand for direct access to Indonesian militant Hambali, who has been held by the Americans since 2003.

Hambali is suspected to be the mastermind behind the bombings on Indonesia's holiday island of Bali in 2002 in which more than 200 people were killed.

Wirajuda said Hambali would not be a "central issue" of official meetings but could be mentioned.

Another topic that could have been contentious, a long-running dispute over whether U.S. company Exxon Mobil Corp or Indonesia's state-owned energy firm would operate a promising new oil field, was settled on the eve of Rice's visit with a compromise giving the U.S. firm the dominant role.
Posted by: Dan Darling || 03/14/2006 00:48 || Comments || Link || E-Mail|| [6469 views] Top|| File under:
Syria-Lebanon-Iran
A New "Cold War"?
Hello all, good to see the old crowd here. I've only time to stop by and chat. No time to discuss the impending civil war in Iraq or how the Kurds are the only ones in Iraq smart enough to deserve any more help from old uncle Sam.

But I digress, this article is a clear view into what is likely to be our approach on Iran. Honestly its probably the most realistic approach we have on the table seeing as how we don't have an additional 300K boots to drop into Tehran tomorrow night. The State department is pissing in Rummies' cheerios as we speak, and oil futures are sure to rise very soon.

So where the hell is .com? I want to get your take on this one old man.

csmonitor.com
Tom Regan

The United States may be preparing for a "cold war" with Iran. Paul Reynolds, the world affairs correspondent of the BBC, says that the US is looking at the idea as a 'third way' between trying to engage the hard-line mullahs at the top of the Iranian government, and attacking the country's nuclear facilities. The idea is that "regime or policy change could be effected by the Iranian people themselves."


State Department is frothing as we read this!


The idea for this third way is being championed by US Secretary of State Condoleezza Rice. The hope is that it will buy time for Western policy-makers to come up with a way to stop Iran's nuclear program. But the new policy is also born of a disagreement in the White House on how to move forward.


Iran gets nuke in 3,2,1


The old policy of engagement with Iran has run into the ground. Even its advocates accept that they cannot get round the problem of Iran's method of government. Senior ayatollahs have a veto on reform and blocked reformist candidates in last year's election.
At the other end of the spectrum, those favouring military strikes against Iranian nuclear installations are having trouble in justifying a policy which would have huge consequences, adding to the problems the US is already facing in Iraq.
But Mr. Reynolds notes that the 'cold war could go hot' if Washington decides that this approach won't stop Iran from building a bomb.


Let me decide for you. Fuel up the planes boys, we're going in!



The Washington Post reported Monday that the Bush administration has been "huddling in closed-door meetings on Iran, summoning academics for advice, creating an Iran office in Washington and opening listening posts abroad dedicated to the efforts against Tehran." While the administration is not using the term regime change publicly, that is has become the objective.


State department has been harping this same old tired bullshit for 30 years now.


"The message that we received is that they are in favor of separating the Iranian people from the regime," said Esmail Amid-Hozour, an Iranian American businessman who serves on the Hoover Institution's board of overseers.


Good luck with that one. Probably not going to happen. But whatever separate as you please.


"The upper hand is with those who are pushing regime change rather than those who are advocating more diplomacy," said Richard N. Haass, who as State Department policy planning director in Bush's first term was among those pushing for engagement.


There is no such thing as diplomacy with the Mullahs.


There are numerous signs of the new emphasis on Iran. The State Department has created a full-time Iran desk.

From 1/4 time desk to a FTE, I'm gloriously happy, this will solve everything! We're saved!

In the past, only two people worked on Iran, but that number has been increased to 10. There will be increased Farsi language training, and the Voice of America has received more money to improve and increase broadcasts into Iran. Currently VOA does only one hour of programming into Iran; that will soon increase to four.

Gooooooood Morning Tehran!



The Press Association reports that British Foreign Secretary Jack Straw, in a speech to the Center for Strategic International Studies, gave a hint of this new approach when he said that Britain had no objection to Iranians benefiting from "civil nuclear power" and that he wished them a "a freer, more democratic and prosperous future."


Sounds like a half ass cop out there Jack.


But he said that the regime of President Mahmoud Ahmadinejad was leading the country in "the wrong direction" and risked damaging the prospects of its people if it continued on the path of confrontation.
OK, let me get this right. He's leading Iran in the wrong direction? Straight to hell seems like the path they've been on the whole time. Yep, the old army compass says due South.
Amnijobbo is a nut, a freggin nut. A lunatic who believes the messiah is taking a train to Tehran next week.
"If the Iranian regime chooses not to heed the concerns of the international community, it will damage the interests of the Iranian people," he warned, in a speech to the International Institute for Strategic Studies in London.

But the Post also reports Wednesday that prominent activists inside Iran say that Washington's plan to promote regime change by the Iranian people themselves is "the kind of help they don't want." These activists say the very act of announcing the program places human rights advocates in danger because it makes them seem to be agents of the US's agenda.


Shiites remember how we allowed old Sammy helicopters to put them down in '91, they say no thanky for your help.


"Unfortunately, I've got to say it has a negative effect, not a positive one," said Abdolfattah Soltani, a human rights lawyer recently released from seven months in prison. After writing in a newspaper that his clients were beaten while in jail, Soltani was charged with offenses that included spying for the United States.

"This is something we all know, that a way of dealing with human rights activists is to claim they have secret relations with foreign powers," said Soltani, who co-founded a human rights defense group with Nobel laureate Shirin Ebadi. "This very much limits our actions. It is very dangerous to our society."
In Iran, President Mahmoud Ahmadinejad vowed once again to resist international pressure on his country's nuclear program. The BBC reports that Mr. Ahmadinejad said no power could take away nuclear technology.
We'd be happy to help you all gain a healthy nuclear glow and a free permanent orange afro! It's your right after all!
"One of them delivered a so-called speech yesterday by saying that not all the Iranian people are pursuing nuclear energy," he said, in what appeared to be a reference to a speech by British Foreign Secretary Jack Straw on Monday.

"I am telling them to open their ears and listen to the cry of the people of Gorgan and Golestan concerning nuclear energy," he told the crowd, which began chanting "Nuclear energy is our absolute right".

The Iranian government continues to say it has a nuclear program in order to provide nuclear energy to the Iranian people, not build a nuclear weapon.


We don't need nukes we have the power of Alaah. What's that, no we're just trading missile technology with the North Koreans for our nation's model rocket programs, nothing to hide here, move along.


Finally, it seems as if the issue of a nuclear-free Middle East may soon be on the table. The Jerusalem Post reported Monday that last week Straw also said that the world should turn its attention to the Israeli nuclear program once it finishes dealing with Iran.

Bullshit, I call bullshit!

The Israeli government did not reply to Straw's statements. Israel has had a nuclear program for years, but has refused to acknowledge that it exists and is not a signatory to the nuclear nonproliferation treaty. No nukes here. We need Israel to keep a few nukes for old Amnijobbo and the Mullahs. Peaceful as the Mulahs are, they need a reminder that we can and will destroy them if they step.

EP

Posted by: Unereth Slotle9082 || 03/14/2006 14:08 || Comments || Link || E-Mail|| [6492 views] Top|| File under:
Turkmenistan seizes drugs on Iranian border
Turkmen border guards seized more than one ton of drugs from smugglers on the Iranian border, official newspapers said Monday. The smugglers, who attempted to cross into Turkmenistan with 830 kilograms of opium and 203 kilograms of hashish, were detained, the Neutral Turkmenistan newspaper said. It gave no other details, including the number and nationalities of the smugglers and when they were detained. The ex-Soviet republic, which also borders Afghanistan, is one of major drug trafficking routes in Central Asia.
Posted by: Fred || 03/14/2006 00:00 || Comments || Link || E-Mail|| [6464 views] Top|| File under:
Hariri murder: Woman held in Brazil
Brazilian police have arrested a Lebanese woman wanted for bank fraud and suspected of links to the assassination of Rafiq al-Hariri, the former Lebanese prime minister, officials said. Acting on an anonymous tip, police arrested Rana Abdel Rahim Koleilat, 39, on Sunday at the Parthenon Accor Hotel in Brazil's Sao Paulo city, police inspector Nicanor Nogueira Branco said in an official statement. Koleilat, who was carrying a false passport identifying her as Rana Klailat of Northern Ireland, offered police up to 200,000 Brazilian reals ($94,000) to release her and was arrested for attempted bribery, the police statement said.


"Faith, an' yez don't look Oirish, lass!... $94,000 to let yez flit? Why, I don't think so, lass!"

The Lebanese consul general in Sao Paulo, Joseph Sayah, said Koleilat was wanted in Lebanon for bank fraud and for questioning by the Independent International Investigation Commission in relation to the truck bombing that killed al-Hariri and 20 other people in central Beirut in February 2005, according to police. "Her questioning is vital to clarify" al-Hariri's assassination, Branco said in the statement.

The commission was created by the UN Security Council in April 2005, soon after al-Hariri's killing. Brazilian authorities were consulting British officials to determine whether Koleilat's passport was legitimate, Branco said. The passport said it had been issued in the Lebanese capital of Beirut by the British Embassy there in 2002, and listed Koleilat as a "British Overseas Citizen".
Posted by: Fred || 03/14/2006 00:00 || Comments || Link || E-Mail|| [6466 views] Top|| File under:
Who's in the News
103
[untagged]
Bookmark
E-Mail Me
The Classics
The O Club
Rantburg Store
The Bloids
The Never-ending Story
Thugburg
Gulf War I
The Way We Were
Bio
Merry-Go-Blog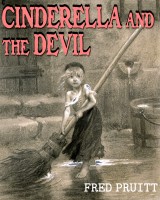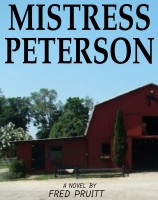 On Sale now!


A multi-volume chronology and reference guide set detailing three years of the Mexican Drug War between 2010 and 2012.

Rantburg.com and borderlandbeat.com correspondent and author Chris Covert presents his first non-fiction work detailing the drug and gang related violence in Mexico.

Chris gives us Mexican press dispatches of drug and gang war violence over three years, presented in a multi volume set intended to chronicle the death, violence and mayhem which has dominated Mexico for six years.
Click here for more information


Meet the Mods
In no particular order...


Steve White
Seafarious
Pappy
lotp
Scooter McGruder
john frum
tu3031
badanov
sherry
ryuge
GolfBravoUSMC
Bright Pebbles
trailing wife
Gloria
Fred
Besoeker
Glenmore
Frank G
3dc
Skidmark
Alaska Paul



Better than the average link...



Rantburg was assembled from recycled algorithms in the United States of America. No trees were destroyed in the production of this weblog. We did hurt some, though. Sorry.
3.229.142.91

Help keep the Burg running! Paypal: