Afghanistan
10 killed in Afghan violence
At least 10 people, half of them police, were killed in new attacks across troubled Afghanistan, officials said Tuesday. In the deadliest incident, militants believed loyal to the Taliban regime overthrown four years ago attacked a police post in the insurgency-hit southern province of Kandahar late Monday, the interior ministry said

The attack sparked a three-hour exchange of fire. "Five police were killed and six were wounded in the terrorists' attack on a police post in Miansheen district lastnight," Yousuf Stanizai, the ministry spokesman, said. "Two Taliban bodies are still at the site and bloodstains in the area indicate that there have been more casualties on the terrorists' side," he said.

The attackers were believed to have taken their dead with them, as the Taliban regularly do after an attack. Stanizai would not comment on a claim by a purported spokesman for the militants that they had killed four foreigners who were kidnapped in an area between Kandahar and Helmand provinces on Saturday.

Four Albanians were snatched with four Afghans, according to their employer Ecolog, a German cleaning company contracted to US-led forces based in Afghanistan who are helping track down Taliban insurgents and their Al-Qaeda allies.Yousuf Ahmadi, who claims to speak for the Taliban, said Monday the abductors had killed four foreigners but described them as three Albanians and a German. The Afghans were freed on Sunday.

Several foreigners working in security and reconstruction projects in war-ravaged Afghanistan have been kidnapped since the toppling of the Taliban government in a US-led operation in late 2001.

In another attack, the administrative chief of Zurmat district in the eastern province of Paktia, Mamor Zahir, was killed early Tuesday when several gunmen opened fire on him outside his home. Zahir's bodyguards returned fire, killing one of the attackers and wounding several who managed to escape, provincial security director director Ghulam Nabi Salem said. The Taliban-led insurgency is focused on southern and eastern Afghanistan.

The main targets are Afghan and foreign security forces based in the country since the Taliban were removed. Ahmadi, the Taliban spokesman, said the insurgents were also responsible for planting a bomb in Kandahar's border town of Spin Boldak which killed a civilian on a motorbike on Monday and wounded another.
Posted by: Dan Darling || 03/15/2006 03:38 || Comments || Link || E-Mail|| [6465 views] Top|| File under:
Africa Horn
Chad's troops foil coup attempt
Chadian troops have foiled an attempt to oust President Idris Deby, Chad's communications minister has said. Hourmadji Moussa Doumgor said a plan to shoot down Mr Deby's plane on his return from abroad had been discovered. Several arrests have been made and the president returned home on Tuesday night after leaving a summit in Equatorial Guinea early, he confirmed.

The coup attempt has been blamed on the president's twin nephews and a general who defected to rebels in the east. A large group of army officers have deserted to join rebels of the United Front for Democratic Change (FUC), lead by Mahamat Nour from bases in Darfur on Sudan's border with Chad. Analyst Andrew Manley has told the BBC that in recent months President Deby has been looking increasingly vulnerable, faced with the growing rebellion in the east and a loss of support among neighbouring countries and traditional allies like France.

Mr Doumgor said forces marching towards the capital, N'Djamena, were intercepted on Tuesday afternoon, after the plan was discovered. The BBC's Stephanie Hancock says there is heavy presence of troops in the capital, which is calm. Our correspondent says people have been at work as usual, but had been wondering about what was going on as the mobile phones have been down for more than 12 hours. Landlines are still operational, she says. President Deby was attending a two-day summit of the Central African Economic and Monetary Union (Cemac), when he left after the first day's session.

The capital is calmer than it was in December after Chad declared a state of war with Sudan following a deadly attack launched from Darfur by Chadian rebels, our reporter says. Sudan repeatedly denied allegations made by Chad that it was backing the rebels and sending Arab militias in support. In February, Chad and Sudan signed an accord to resolve their differences over fighting along the border. Mr Deby seized power in 1990 after launching a rebellion from bases in Darfur.
Posted by: Steve || 03/15/2006 08:03 || Comments || Link || E-Mail|| [6461 views] Top|| File under:
Bangladesh
Bangla Court Orders Militants' Detention for Interrogation
A Bangladesh court yesterday ordered detention for nine days of suspected militants for interrogation, sources said. The three suspects were arrested in two separate raids in an eastern town of Comilla, officials said. They are alleged members of Jamatul Mujahedeen Bangladesh, a banned group blamed for several deadly bombings across the country, Abu Sufian, a security official, said. The suspects were likely to be taken Dhaka for questioning by intelligence agents.

Two of the militants were arrested Monday from their hideout in Comilla town, and another was captured later in a separate raid on a house that killed four people. Another suspect who was injured in the raid was being treated at a military hospital in Dhaka, about 88 km west of Comilla.

On Monday, two bombs ripped through a hideout of suspected militants after security agents besieged a two-story building in Comilla, firing guns and tear gas shells to force a surrender. Agents later found the bullet-ridden body of a fugitive militant, who was an alleged bomb expert, on the ground floor of the house, said Lt. Col. Gulzar Uddin Ahmed, an intelligence official who led the operation. The mangled bodies of his wife and two children were found in a separate room. It wasn't clear if the suspects detonated the bombs in a suicide attempt.

The outlawed group has been blamed for a string of bombings across the country that killed 26 people last year. The group's leader, Sheikh Abdur Rahman, and his deputy, Siddiqul Islam, were captured earlier this month.

Also yesterday, security agents acting on a tip-off cordoned off a downtown area in southwestern Khulna city and searched door to door, attempting unsuccessfully to catch two top operatives of the militant group, said Lt. Col. Shamsul Huda, who led the operation.
Posted by: Fred || 03/15/2006 00:00 || Comments || Link || E-Mail|| [6461 views] Top|| File under:
Europe
1 killed in Paris 'car bomb'
PARIS, France -- One person was killed when a car exploded in northern Paris, according to reports. French police said the blast was apparently caused by a bomb, The Associated Press said. A judicial source said Paris's anti-terrorist unit had not been called in and for now ruled out the possibility of a terrorist attack. "It is a criminal act, apparently a booby-trapped car," a police spokesman told Reuters, adding that police had not discounted the incident being a settling of scores.

LCI television reported the car's owner was previously known to the police.

The car exploded on a main road near the suburb of La Courneuve. The French fire brigade said they were called shortly before 1000 GMT Wednesday to deal with a burning car. They did not give any further information.
Posted by: Steve || 03/15/2006 08:53 || Comments || Link || E-Mail|| [6486 views] Top|| File under:
Fifth Column
Hollywood stars join campaign to close prison
The campaign to close Guantánamo Bay has secured high-profile support, with Nobel laureates and film stars signing a letter in today's Guardian demanding an end to torture.


We, the undersigned writers and artists, demand that the US immediately cease using the Guantánamo Bay base as an illegal detention centre and to close all of its arbitrary detention centres where the systematic abuse of human rights and dignity are still taking place. As we write, the 62nd session of the UN commission of human rights in Geneva is about to begin and new images of the US military torturing prisoners in Iraq are being published. Yet the US and its allies in the EU have thus far prevented the UN commission from condemning the massive and systematic violations of human rights that have taken place in the name of the so-called war on terror. EU countries have ignored the testimonies of even their own citizens who have been victims of torture in Guantanamo. Several have allowed the overflights of CIA aircraft carrying prisoners to detention centres and elsewhere. The UN commission on human rights (or the council proposed to replace it) must end this hypocrisy and demand the closure of Guantánamo Bay and all the detention centres created by the US, as well as the cessation of torture and the deliberate violations of human dignity.



Signed by the usual suspects:


José Saramago
Nadine Gordimer
Adolfo Pérez Esquivel
Rigoberta Menchú
Wole Soyinka
Harold Pinter
Dario Fo
Danielle Mitterrand
Harry Belafonte
Danny Glover
Gerard Depardieu
Alice Walker
Manu Chao
Eduardo Galeano
And 407 other writers and artists


Guess the real stars were washing their hair.
Posted by: Steve || 03/15/2006 14:51 || Comments || Link || E-Mail|| [6460 views] Top|| File under:
India-Pakistan
Schoolgirls hurt by Pakistan bomb
At least 14 people, mostly schoolgirls, have been injured after a bomb exploded in Quetta in the south-west Pakistani province of Balochistan. The bomb is said to have been planted in front of a grocery store. A girl's college is located nearby. The big explosion damaged several nearby shops. But none of the injuries are said to be serious, according to doctors at a local hospital.

"It was a homemade bomb but we don't know who had planted it and what was the motive," local police chief, Wazir Nasir, is quoted as saying by the Associated Press news agency. The bomb went off as the girls were on their way home from the college.

If the little hussies had stayed at home instead of going to school, this wouldn't of happened




Posted by: Steve || 03/15/2006 08:08 || Comments || Link || E-Mail|| [6460 views] Top|| File under:
Troops Destroy Madrassa In North Waziristan
Miran Shah, 15 March (AKI) - Pakistani security forces have blown up an Islamic seminary or madrassa in the tribal region of North Waziristan which lies on the Afghan-Pakistan border. The privately-run school, known as the Khalifa Islami Madrassa, is believed to be linked with the fugitive Taliban leader Jalaluddin Haqqani. No one was in the school building when it was destroyed, according to a report by the Associated Press agency which also said that the soldiers removed books from the school before blowing it up. The school was used mainly by Afghan students.

The demolition of the madrassa is part of the continuing military operation by Pakistani security forces against pro-Taliban militants in the tribal belt. On Monday, Pakistan had ordered all Afghan nationals to return to their country. The demolition followed a bomb blast at an army security post near Miran Shah, the main town in North Waziristan. No causlaties were reported from that blast.
Earlier this month, the Pakistan army said more than a 120 militants have been killed following three days of clashes which observors said were some the fiercest seen in the region.

A separate madrassa in North Waziristan, Darul Uloom Faredia Gulshan-i-Ilum which is run by wanted cleric Maulana Abdul Khaliq was also destroyed on 7 March by the Pakistan army. No one was in that building when it was destroyed. Maulvi Abdul Khaliq together with another cleric Maulvi Sadiq Noor are believed to be leading the pro-Taliban militants in the area. Reports earlier said that the two have gone undergound.

Six feet underground would be better
Posted by: Steve || 03/15/2006 07:55 || Comments || Link || E-Mail|| [6460 views] Top|| File under:
Death for PAF man upheld
Mushtaq Ahmed, a man convicted of plotting to assassinate President General Pervez Musharraf, on Tuesday filed an instant appeal in the Supreme Court after the Lahore High Court upheld his death sentence. Ahmed, who was in the Pakistan Air Force, was to be sent to gallows in the wee hours of Wednesday (today) after the dismissal of his appeal by the LHC's Rawalpindi bench on Tuesday. He moved the Supreme Court by filing an instant appeal which would be heard by the chief justice of Pakistan today (Wednesday). His execution has been stayed until the disposal of his appeal in the Supreme Court.


Is Omar Saeed Sheikh dead yet? I wonder why not?
Posted by: Fred || 03/15/2006 00:00 || Comments || Link || E-Mail|| [6460 views] Top|| File under:
Azam Tariq's alleged murderer caught in Greece
A Pakistani arrested last weekend at an Athens airport was identified by Pakistani authorities on Tuesday as a fugitive cleric wanted for the murder of Maulana Azam Tariq. Pakistani authorities said that Sayed Mohammed Sibtain Kazmi, a Shia cleric accused of involvement in the 2003 murder of the Sipah-e-Sahaba Pakistan head, was arrested at Athens International Airport on Saturday.


Holy man-on-holy man violence. I like it.

Greek police have not confirmed the suspect's identity and said only that a Pakistani national wanted for murder in his country was arrested on Saturday after arriving from Britain. Police also said that the suspect previously had travelled to the Netherlands, Germany and France and was found carrying a fake passport.


It's an old Pakistani tradition. Wonder where he got his money?

Interior Minister Aftab Sherpao identified Kazmi, saying that he is accused of involvement in the killing of Tariq. Kazmi has been on the run since being declared fugitive in 2004, and Interpol has issued an international warrant for his arrest. Foreign Ministry spokeswoman Tasnim Aslam said that Pakistani authorities would likely seek Kazmi's extradition but no formal application had yet been made. Greek judicial authorities said that a panel could consider extraditing him. But under Greek law, a suspect cannot be extradited if he faces the death penalty in his home country.
Posted by: Fred || 03/15/2006 00:00 || Comments || Link || E-Mail|| [6486 views] Top|| File under:
Khair Bakhsh Marri 'arrested, released'
Baloch leader Nawab Khair Bakhsh Marri was arrested in Karachi on Tuesday, according to sources in Mengal House. Sources said that three mobile police units raided former senator Javed Mengal's house in the Defence Housing Authority at around 3:00 pm, and arrested Marri along with 22 members of the Marri and Mengal tribes. Marri and several others were released an hour later, they said.


If they kept those goobers in jug for a little longer than a few hours they might make some headway. But they don't, because they can't, so they won't.

When contacted, both the police stations located in the Defence area, at Darakhshan and Gizri, denied making any such arrest.
Khair Bakhsh Marri is the father of Balach Marri, head of the group Balochistan Liberation Organisation. "The arrest was made only to scare the people of Balochistan. The attack on Nawab Bugti's residence and Nawab Marri's arrest is part of a conspiracy to eliminate such dignitaries and usurp Balochistan's resources, to construct cantonments and exploit Gwadar," Balochistan National Party (BNP) President Akthar Mengal told Daily Times.
Posted by: Fred || 03/15/2006 00:00 || Comments || Link || E-Mail|| [6461 views] Top|| File under:
Taliban office in Miranshah
Local Taliban in South Waziristan have been allowed to establish an office in Wana to "help restore law and order" in the area.


Brilliant. Simply brilliant. Cigarettes, the cure for cancer...

According to the BBC, the decision was taken in a meeting held here in the Jamia-ul-Aloom madrassa run by former MNA Maulana Noor. The participants of the meeting noted that crime was rising in Wana, particularly murder, robbery and drug trafficking.


Coinciding, in fact, with the increase in local Taliban influence...

Local cleric Maulvi Abass said the Taliban office will work to restore peace in the area and not to impose Sharia law, according to sources privy to the meeting. Locals can take their grievances to the office and they will be heard by a qazi, or Islamic judge, he said. The government did not oppose the establishment of the Taliban office because it knows it will improve the situation in the area, he said.


The gummint did not oppose the move because it's impotent.

Maulvi Abass was wanted by the government until he signed an agreement last year not to participate in or encourage attacks on security forces.


... and now he's taking charge...

Police arrested 22 Afghan refugees in North Waziristan on Tuesday, a day after ordering them to leave the country amid accusations they were sheltering militants, AP reported. Clashes this month between militants and security forces in North Waziristan have killed more than 100 militants and eight soldiers. The Afghan refugees "give shelter to their own people from across the border who create problems for us," regional security official Sikandar Qayyum told Geo television.
Posted by: Fred || 03/15/2006 00:00 || Comments || Link || E-Mail|| [6458 views] Top|| File under:
Iraq
11 Killed in U.S. Raid South of Samarra



Ok... here is a dazzling display of balanced 'Journalism'..... And just so you know the writer is.....


By ZIAD KHALAF, Associated Press Writer


But first.. the tantilizing lead....



ISAHAQI, Iraq - Eleven people _ most women and children _ were killed when a house was bombed during a U.S. raid north of Baghdad early Wednesday, police and relatives said.

The U.S. military acknowledged four deaths _ a man, two women and a child _ in the raid that they said netted an insurgent suspect in the rural Isahaqi area, about 50 miles north of the capital.

The victims, some wrapped in blankets, were driven in the back of three pickup trucks to the Tikrit General Hospital, about 45 miles to the north, relatives said.

Associated Pres photographs showed the bodies of two men, five children and four other covered figures arriving at the hospital accompanied by grief-stricken relatives.

Riyadh Majid, who identified himself as the nephew of the killed head of the family _ Faez Khalaf _ told AP at the hospital that U.S. forces landed in helicopters and raided the home early Wednesday.


Now... just before most people would leave the story... Tbe puppies and baby ducks line....


Khalaf's brother, Ahmed, said nine of the victims were family members who lived at the house and two were unidentified visitors.

"The killed family was not part of the resistance; they were women and children," Ahmed Khalaf said. "The Americans have promised us a better life, but we get only death."
"We waz innocent!"
But wait.... wait for it....
The U.S. military said it was targeting and captured an individual suspected of supporting foreign fighters for al-Qaida in Iraq.


Now... buried deep... deep... in the darkest bowels of the story....


"Troops were engaged by enemy fire as they approached the building," said Tech. Sgt. Stacy Simon, a military spokeswoman.


Tada! I'm sure Ziad simply forgot that little factoid until now... no bias here...


"Coalition forces returned fire utilizing both air and ground assets. The targeted individual was detained during this raid."


Ok... lets see.. the person starts shooting at armed troops from an occupied house causing everyone in the houe to be killed yet he survived. Where was he hiding?


The building and a vehicle were destroyed, the military said.

Police Capt. Laith Mohammed, in nearby Samarra, said American warplanes and armor were used in the strike, which destroyed the house. The 11 people inside were killed, he said.

An AP reporter at the scene said the roof of the house collapsed, three cars were destroyed and two cows were killed.

Posted by: CrazyFool || 03/15/2006 08:07 || Comments || Link || E-Mail|| [6466 views] Top|| File under:
86 bodies found in Baghdad
Asked for directions to one newly found pile of bodies in Baghdad, Haider Latif Ugaili, an 18-year-old black-market gasoline vendor, replied: That one's over there. But we found three bodies here this morning.

Daylight Tuesday brought the discovery of at least 86 shot or strangled men across the city, most of them with hands tied and many of them tortured, according to police. They included 27 corpses in one of the first mass graves to be found in the capital since the U.S. invasion three years ago.

The day's high toll - of execution-style killings involving large numbers of victims, not the bombing deaths that have characterized insurgent attacks and dominated violence in Iraq for more than two years - appeared linked to escalating cycles of sectarian slaughter since the Feb. 22 bombing of a Shiite shrine in the city of Samarra. The toll since the bombing is nearing 1,000, according to government figures; four Iraqi and international officials tracking the toll say it topped that figure in the first week after the Samarra bombing.

Tuesday's body count went largely unremarked upon in public statements by Iraqi leaders, including Shiite and other political figures who convened in a heavily guarded meeting in Baghdad meant to help kick off efforts to form a government, one day shy of three months after national elections. A Defense Ministry spokesman, Maj. Gen. Abdul Aziz Mohammed, said the day's victims included Shiites and Sunnis and called the killings "a premeditated attempt to incite civil war."

The mass grave was found in a former gypsy enclave bordering a heavily Shiite neighborhood on the eastern edge of Baghdad. A police spokesman, Col. Hadi Hasan, said the victims were men aged 25 to 40. All were found with their hands tied and wearing civilian clothes, Hasan said. They appeared to have been killed between two and 10 days ago, police said.

Children playing soccer discovered the grave by its smell, police separately told the Reuters news agency.

In the west Baghdad neighborhood of Khadra, near a school, police found a minibus containing the bodies of 10 men. "Some of them were shot and some were choked by ropes," Hasan said.

Another minibus in the western Sunni neighborhood of Amriya contained the corpses of eight men, and Hasan said all had been bound, blindfolded and shot.

In Rustamiya, a mixed Sunni-Shiite neighborhood in southern Baghdad, authorities found five men shot dead and covered by blankets, Hasan said.

Authorities picked up the bodies of 11 men in the mixed southern neighborhood of Madean. All wore the dishdasha, or traditional Arab dress, Hasan said.

In Kasrah Atash, in southern Baghdad, killers left the bodies of seven men by the side of the road. The men had been tortured and shot, Hasan said, adding that a piece of paper left with their bodies stated: "The fate of traitors."

Iraqi police also found more than 15 corpses Tuesday morning in Sadr City, according to Capt. Ahmed al-Ani, a spokesman for the Interior Ministry. Sadr City is a trash-strewn, dusty urban district that is home to 2 million Shiites, overwhelmingly loyal to Muqtada Al-Sadr, a young Shiite cleric and militia leader.

The timing and means of Tuesday's killings raised suspicions that some of the deaths were retaliatory attacks for bombings Sunday evening that killed 58 people in Sadr City. The concerted series of bomb attacks was one of the deadliest of the war in the Shiite enclave and suggested Sunni insurgents or their allies had made their first inroads into the district, which is policed by Sadr's Mahdi Army militia, whose members number in the thousands.

After the first wave of violence that followed the Feb. 22 mosque bombing, survivors accused black-clad Mahdi fighters of taking away men who were later found dead in Baghdad's morgue. Officials with Sadr's organization denied any role by his militia, and Sadr political leaders and spokesmen on Tuesday denied there had been any killings in Sadr City on Monday or Tuesday.

The number of execution-style deaths reported by police and news media usually are only a fraction of the total, according to morgue statistics that have shown such killings doubling since the middle of last year. International officials say the morgue has been increasingly reluctant to disclose the number of execution-style killings, which are often linked with Shiite militias or the security forces of the Shiite-controlled Interior Ministry.

On Tuesday, Health Ministry spokesman Qasim Yahya said he had no new figures for killings of any sort. The acting morgue director, Qais Hasan, declined to give any figures Tuesday without signed clearance from the Health Ministry. When that was obtained, he declined again to give any figures, saying he was away from his office and did not want to give an incorrect accounting.

A worker outside the morgue said the Health Ministry over the weekend increased from once a week to twice a week its shipments of unclaimed bodies to the southern city of Najaf for burial, sending roughly 150 Friday and about 70 Monday.

Mahdi Army fighters, who have adopted street clothes since people called attention to black-uniformed death squads after the mosque bombing, stood with AK-47 assault rifles and walkie-talkies outside the morgue and at a checkpoint in the neighborhood leading to the mass grave in east Baghdad.

On a main road a few blocks from the mass grave, Ugaili, the black-market vendor, pointed to the spot a few feet away where he said police in pickup trucks and sport-utility vehicles had come to collect three blanket-covered bodies. They also retrieved either two or three from the other side of the road, he said. A laborer at the site, Ali Hussein, 19, gave the same account separately.

"It's become normal to find bodies," Ugaili said. "It's every other day."

Also Tuesday, Interior Minister Bayan Jabr amplified in an interview with the Associated Press accounts of what he said was a foiled al-Qaida plot to overrun Baghdad's Green Zone. Defense Minister Sadoun al-Dulaimi gave a similar account Monday, saying the plot involved more than 400 al-Qaeda fighters allegedly recruited to infiltrate Iraq's army and had been discovered with the arrest of one suspect.

U.S. military and civilian spokesmen said they had no information on the alleged plot.

U.S. Army officials also disclosed Tuesday that two men carrying Iraqi police identification and two men carrying identification of Aal-Sadr's Mahdi Army were among nine men arrested Monday on suspicion of involvement in a plot to assassinate Iraqi Interior Ministry officials.

A U.S. Army patrol stopped the men in two vehicles for a random search on Monday night and found in each vehicle a "list of names and addresses of personnel to shoot on sight. Names on the list included" Interior Ministry officials, Maj. Steve Stover, a deputy public affairs officer with the 4th Infantry Division, said in an e-mail statement.

The nine men were taken to a U.S. detention center, Stover said.

The day's other reported dead included three bodies found in the northern city of Mosul, one Shiite pilgrim killed by a bomb near the southern city of Karbala, and the editor of an Iraqi weekly shot to death near his home in Baghdad, police told news agencies. The editor, Muhsin Khudhair, was the third Iraqi journalist killed in a week.

The U.S. military also reported Tuesday the deaths of two American soldiers in Anbar province on Monday, without giving details.

Tuesday's grisly finds unfolded as Iraqi politicians began what they said would be daily meetings between all of the main political parties to form a national unity government. The creation of a government has been delayed for three months - since parliamentary elections Dec. 15 - by political power struggles, sectarian bloodshed and opposition to the Shiites' nominee for prime minister, Ibrahim al-Jafari, who has been interim prime minister for about a year.

The meeting was hosted by Abdul Aziz al-Hakim, a prominent Shiite cleric and head of the Supreme Council for the Islamic Revolution in Iraq, a key member of the Shiite coalition that won 130 seats in the December balloting, the largest block in the 275-member parliament.

Participants in the meeting said afterward that little headway had been made.

U.S. Ambassador Zalmay Khalilzad said in an interview published Sunday in London's al-Hayat newspaper that the delay was "due to the fact that politicians are occupied with distribution of posts, and their discussions are about individuals. They have to understand that the interest of Iraq must come first, as we are in a crisis. The country is bleeding and headed for a civil war, and it's the responsibility of Iraqi politicians to feel people's pains and understand their needs."

That sentiment was echoed in the streets of the capital Tuesday, where roadblocks, street closures and other security measures put in place for the gathering of political leaders at Hakim's headquarters caused gridlock across central Baghdad.

"What kind of people are those politicians who did not even think of the people and how would they go to work and school?" said Ahmed Sabah, 23, a student at the Baghdad University. "How do they expect to build a developed country if an employee can't go to his job and a student and professor cannot go to their school?"

"I am sure that after this terrible day," he said, "they will not agree on anything."
Posted by: Dan Darling || 03/15/2006 03:23 || Comments || Link || E-Mail|| [6466 views] Top|| File under:
Sadr blames Zarqawi for Sadr City violence
Radical Shiite cleric Muqtada al-Sadr, whose directives can send thousands of heavily armed militiamen spilling into the streets, called for calm Monday and blamed terror group ``al-Qaeda in Iraq" for the carnage in Baghdad's Sadr City slum that killed at least 48 people.

Speaking at a news conference in the Shiite holy city of Najaf, south of Baghdad, al-Sadr also sought to blunt rage against Iraq's minority Sunni Muslim community in a bid to prevent the country from slipping into full-blown civil war.

"We are not weak, but we don't want to be dragged to a civil war. So, I will keep calling for calm," the cleric said.

Al-Sadr has evolved from a minor Shiite figure dependent on his dead father's reputation as a dissident during Saddam Hussein's regime to become one of the country's most influential Shiite figures. Millions of Shiite faithful hang on his words and on Monday he used them for a bitter attack on Iraqi leaders.

"The politicians are busy, with one saying I want to be the prime minister and the other saying I want to be the president. They have forgotten the people and are looking out only for their narrow interests," he said.

By blaming Jordanian-born Abu Musab al-Zarqawi's al-Qaeda fighters for the attack, al-Sadr lifted the onus of blame from the mainstream Sunni community.

While Sunnis have been deeply involved in the insurgency that has raged in Iraq since shortly after the U.S.-led invasion toppled Saddam, their fighters have mainly fought separately from al-Qaeda forces which are mainly from outside Iraq.

Al-Sadr's reaction to the deadly bombings in Sadr City about nightfall Sunday was viewed as critical to how the country's majority Shiites would respond the attack. His declaration Monday had the potential to inspire all-out civil strife.

Sectarian feelings in the country were inflamed to the brink of civil war by the Feb. 22 bombing of a Shiite shrine and the subsequent revenge killings that targeted the Sunni community and damaged and destroyed dozens of its mosques.

There also has been a leadership void as bickering Iraqi politicians have held up a first session of parliament for three months after its election Dec. 15, unable to agree about the make up of a new government that must be approved within 60 days of the legislature's first sitting.

On Sunday, after meeting with U.S. Ambassador Zalmay Khalilzad, the country's major party leaders agreed to daily meetings beginning Tuesday in a bid to hammer out differences. Parliament is now scheduled to open for the first time on Thursday.

The United States is pressing Iraqi politicians to form a unity government as a precondition for Washington's hopes to begin pulling troops out of the country this summer.
Posted by: Dan Darling || 03/15/2006 00:22 || Comments || Link || E-Mail|| [6461 views] Top|| File under:
Anbar insurgents claim al-Qaeda purged
Insurgent groups in one of Iraq's most violent provinces claim they have purged the region of three-quarters of al Qaeda's supporters after forming an alliance to force out the foreign fighters.

If true, it would mark a significant victory in the fight against Abu Musab Zarqawi, the head of al Qaeda in Iraq, and could partly explain the considerable drop in suicide bombings in Iraq recently.

"We have killed a number of the Arabs including Saudis, Egyptians, Syrians, Kuwaitis and Jordanians," London Daily Telegraph quoted an insurgent representative in the western province of Anbar as saying.

Iraq's Sunni Muslim insurgents had originally welcomed al Qaeda into the country, seeing it as a powerful ally in its fight against the American occupation. But relations became strained when insurgents supported calls for Sunnis to vote in the Dec. 15 election, a move they saw as essential to break the Shi'ite hold on government, but which al Qaeda viewed as a form of collaboration.

It became an outright split when a wave of bombings killed scores of people in Anbar resulting in a spate of tit-for-tat killings.

In reaction, the Sunni tribal leaders formed their own anti-al Qaeda militia, the Anbar Revolutionaries. The group has a core membership of about 100 people, all of whom had relatives killed by al Qaeda. It is led by Ahmed Ftaikhan, a former Saddam-era military intelligence officer, the Telegraph reported.

The group claims to have killed 20 foreign fighters and 33 Iraqi sympathizers. The United States has confirmed that six of Zarqawi's deputies were killed in the city of Ramadi in the province.

The Associated Press reported yesterday that an Anbar-based group has claimed it killed five top members of al Qaeda and associated groups in Ramadi.

The claim was posted on an Islamist Web site and attributed to the Anbar Revenge Brigade, the AP reported.

It listed the names of four suspected al Qaeda leaders. The fifth man, it said, was from Ansar al-Sunnah, a terrorist group affiliated with al Qaeda.

Iraq, which has suffered under a brutal insurgency for nearly three years, more recently has been racked by sectarian violence after the bombing of a Shi'ite shrine Feb. 22 in Samarra.

Afterward, Interior Ministry forces were accused of allowing Shi'ite militiamen loyal to radical cleric Muqtada al-Sadr to conduct revenge attacks against Sunnis.

Yesterday, police found four hanged men dangling from electricity pylons in Baghdad's Shi'ite Sadr City slum, hours after car bombs and mortars shells ripped through teeming market streets, killing at least 58 persons.

Police said members of Sheik al-Sadr's Mahdi's Army militia had captured the four men on Sunday.

The operations of militias and death squads have drawn criticism from U.S. Ambassador Zalmay Khalilzad.

Yesterday, the Iraqi Defense and Interior ministries said they have reached an agreement requiring them to conduct all raids jointly, in a bid to stop the operations of death squads masquerading as police commandos.

Interior Minister Bayan Jabr, who controls Iraqi police, is a Shi'ite. Defense Minister Saadoun al-Dulaimi is a Sunni Muslim.
Posted by: Dan Darling || 03/15/2006 00:15 || Comments || Link || E-Mail|| [6460 views] Top|| File under:
Major Baghdad al-Qaeda plot thwarted
The interior minister said Tuesday authorities had foiled an Al Qaeda plot that would have put hundreds of its men at critical guard posts around Baghdad's heavily fortified Green Zone, home to the U.S. and other foreign embassies as well as the Iraqi government. A senior Defense Ministry official said the 421 Al Qaeda fighters were actually recruited to storm the U.S. and British embassies and take hostages. Several ranking Defense Ministry officials have been jailed in the plot, the official said on condition of anonymity because of the sensitivity of the information.

They were trying for their very own "Tet Offensive", cuz Iraq is just like Vietnam. Would have played that way in the press.

Interior Minister Bayan Jabr, in an interview with The Associated Press, said the 421 Al Qaeda recruits were one bureaucrat's signature away from acceptance into an Iraqi army battalion whose job is to control the gates and main squares in the Green Zone. The plot was discovered three weeks ago.

"You can imagine what could happen to a minister or an ambassador while passing through these gates when those terrorists are there," Jabr said in the interview conducted at his office inside the Green Zone — a 2-square-mile hunk of prime real estate on the west bank of the Tigris River. The area is a maze of concrete blast walls, concertina wire and checkpoints.

The Defense Ministry official said the plot was uncovered by the military intelligence and the General Intelligence department that works under the government.
Posted by: Dan Darling || 03/15/2006 00:14 || Comments || Link || E-Mail|| [6461 views] Top|| File under:
Iraq: Yemeni Terrorist Arrested Say Interior Ministry Sources
The Iraqi authorities on Tuesday arrested a suspected suicide bomber with Yemeni citizenship who was planning to blow up an elementary school in Baghdad, an interior ministry official announced. "A security guard at a school in Baghdad became suspicious of a person of strange appearance who was hanging around in the school exercise yard at the start of lessons," the chief of public security forces at the ministry, Mahdid Subayh told Adnkronos International (AKI). "The guard caught the man unawares and apprehended him before he had the chance to detonate the explosives belt he was wearing," Subayh said. "This terrorist wanted to blow himself amongst the children during their break from lesson," he added. He said he could not name the school guard or the school - for security reasons.


I hope that guard never wants for anything for the rest of his life.

Iraq's education minister Muhammad Hanun has praised the courage of the guard. "He saved the school's pupils from carnage and handed the terrorist over to the local security forces," a spokesman for the minister told AKI.
Posted by: Fred || 03/15/2006 00:00 || Comments || Link || E-Mail|| [6461 views] Top|| File under:
Israel-Palestine-Jordan
Gaza: Blow to Paleo hopes of gaining ISO 9002 certification
Three Palestinian terrorists identified as members of the Popular Resistance Committees were injured Wednesday morning during an attempt to fire Kassam rockets at Israel, Palestinian security forces reported. The rockets prematurely exploded before they were launched, the officials said.

The IDF, which has been shelling Kassam launch sites in the Gaza Strip in response to the barrage of rockets fired at Israel since Tuesday evening, denied involvement in Wednesday's incident. Palestinians launched five Kassams at Israel Wednesday morning. Four landed in Palestinian territory, and one landed in open Israeli territory in the western Negev. No one was wounded and no damage was reported as a result.
Posted by: phil_b || 03/15/2006 04:37 || Comments || Link || E-Mail|| [6460 views] Top|| File under:
Gaza fighters release hostages
Palestinian fighters have released two French aid workers kidnapped on Tuesday in response to an Israeli raid on a West Bank prison, as a day of protests and kidnappings in Gaza comes to end. It was the worst day of foreign abductions in the increasingly chaotic and hostage-prone Gaza Strip since Israel withdrew its troops and settlers from the territory last September. Two French journalists and a South Korean journalist remain hostages in the custody of Palestinian fighters in Gaza. A US teacher of English at the Arab American University in the northern West Bank town of Jenin, Douglas Johnson, 45, was also briefly kidnapped by Palestinian fighters. An armed group set free a Swiss employee of the International Committee of the Red Cross, Julien Grosclaude, whom they abducted in Gaza. Two Australians, taken from a school in northern Gaza, have also been released.
Posted by: Fred || 03/15/2006 00:00 || Comments || Link || E-Mail|| [6459 views] Top|| File under:
Seven men accused of recruiting fighters receive reduced prison sentences
The State Security Court (SSC) on Tuesday sentenced seven men to various prison terms after convicting them of plotting activity aimed at undermining Jordan's relations with another country. The tribunal first handed Zeid S., 27, Khalid K., 33, a five-year prison term each, but decided to reduce the sentence to four years each to "give them a second chance in life." Four other defendants Yeldar W., 25, Hassan S., 25, Murad M., 25, and Abdul Rahman Y., 23, were also sentenced to five-year prison terms, which were commuted to three years for the same reason. The last defendant in the case Ashraf M., 25, received a 20-month prison term for the same charges.

Defence attorney Hamad Emoush told The Jordan Times the defence team plans to appeal the verdicts. "The verdict was too harsh and our clients are simple people and do not have the capability to threaten the Kingdom's relations with any country," he said.


Not too simple to get involved with recruiting krazed killers to go screw up somebody else's country, though...

In previous court sessions, the defence charged that their clients were subjected to torture and duress by the security forces and their interrogation and arrest procedures were illegal. The seven defendants recruited fighters in Jordan and sent them to Syria, where an individual identified as Abu Janna provided them with military training, according to the prosecution charge sheet. Abu Janna also helped the recruits to infiltrate Iraq "to fight American forces and Iraqi policemen," the charge sheet added. Some of the defendants have confessed in front of the prosecution to raising funds for fighters in Iraq, according to the charge sheet. They were arrested in March and May of this year.
Posted by: Fred || 03/15/2006 00:00 || Comments || Link || E-Mail|| [6460 views] Top|| File under:
Prosecutor indicts 20 in Amman, Aqaba attacks
Jordan's tearing 'em up...

The State Security Court (SSC) prosecutor on Tuesday indicted 20 suspects in two cases, including Jordanian fugitive Abu Mussab Zarqawi, in connection with terrorist attacks in Amman and Aqaba last year.


The first case involved the Iraqi would-be suicide bomber Sajida Rishawi, who participated in the November 9 bombings of three hotels in the capital, which left 60 people dead and around 90 injured. Rishawi, 35, will be tried soon, while seven other defendants, including Zarqawi, will be tried in absentia, a judicial source told The Jordan Times.


Zark's been tried and sentenced in absentia so many times he probably doesn't even notice anymore.

The charge sheet identified the remaining defendants as Othman Ismail Dalimi, Hiam Hassan and her brother Walid Hassan, Nihad Rishawi and Karim Jassim Fahdawi, all Iraqi. The eighth defendant was identified as Mazen Mohammad Shehadeh, a Jordanian.


He'd be the local liaison, probably a runner for the local controller, who's, of course, unindicted...

The group was charged with possessing explosives with illicit intent and plotting subversive acts that led to death and destruction. The prosecutor said the group belonged to Al Qaeda and sought, under the instructions of Zarqawi, to launch a terrorist attack against Jordan and kill innocent people. Zarqawi provided Dalimi, Shehadeh, Hiam and Walid with explosive belts and asked them to travel to Jordan, the prosecution said. The four decided on the targets and rented an apartment for Rishawi and the three suicide bombers who later attacked the hotels, the charge sheet said.


Probably the local controller, rather than the four, was the guy who picked the targets. Unless Rishawi and Co. were regulars in Beautiful Downtown Amman, they probably didn't know where the prime targets were.

On November 5, Rishawi, her husband, Ali Hassan Shumari, and two other suicide bombers travelled to Jordan and met with the rest of the defendants who provided them with the explosive belts and information about their targets, according to court documents. Rishawi and her husband headed to Radisson SAS Hotel and entered a wedding party where Rishawi's husband blew himself up. Rishawi tried to blow herself up but the belt did not detonate and she left the premises, the charge sheet said. She was arrested in Salt on November 13.


Never having been to Amman, the Radisson SAS wouldn't pop to my mind as a prime target. Maybe after I saw it, all glittering and new and such...

The two other suicide bombers, Safa Ali and Ruwad Mohammad, headed separately to Days Inn and Grand Hyatt hotels where they detonated their explosive belts, killing and injuring scores of people. Four days after the November 9 bombings, Rishawi appeared on Jordan Television and confessed that she married her husband in order to be able to enter Jordan to launch the suicide attack.


It wasn't just for sex, y'see, even though with a face like that she'd never get any legitimately...

Zarqawi, who has a $25 million bounty on his head by the United States, has been sentenced to death by the SSC in absentia three times over the past two years.

The second case on Tuesday involved 12 defendants, including seven Syrians, four Iraqis and one Saudi, who were indicted on charges of launching a rocket attack in Aqaba that resulted in the death of a Jordanian soldier on August 19. Six of the 12 defendants are in custody. They were identified as Abdul Rahman Abdullah, 52, Mohammad Hassan Sahli, 53, his sons Yasser, 30, Bilal, 24, and Baraa, 24, all Syrian.


Bilal and Baraa are twins?

A sixth defendant, Sameh Nobani, 22, is a Saudi citizen residing in Jordan, according to the charge sheet.


My first guess would be that he's the money man...

The remaining six defendants at large are Amar Samerai, Abdul Halim Dalimi, Hamid Dalimi and Hussam Dalimi, all Iraqi, and Abdul Ruhman Sahli and his brother Abdullah, both Syrian. They were charged with possessing explosives with illicit intent and plotting subversive acts that led to the death of an individual. Eight of the 12 defendants were charged with plotting activities aimed at undermining Jordan's relations with another country.

Some of the suspects were instructed by an Iraqi named Abu Fahd to launch attacks against the US and Israeli embassies in Amman, as well as against the Israeli port city of Eilat, which is situated on the Red Sea across from Aqaba, according to the charge sheet. Sahli and his brother Abdullah smuggled seven rockets and timing devices in their car while travelling from Iraq to Jordan, the charge sheet said. The defendants fitted the rockets with the timing devices and placed them in a warehouse in Aqaba to be launched the following day against US warships in the port, according to court documents. Four rockets malfunctioned. The remaining three missed their targets, but killed a Jordanian soldier who was guarding a government hospital, the charge sheet said. In an Internet statement, Zarqawi's group claimed responsibility for the rocket attack in Aqaba, but Zarqawi's name was not listed in the 12-page charge sheet. The trial of the Aqaba attack defendants is expected to start in the next few weeks, according to a judicial source.
Posted by: Fred || 03/15/2006 00:00 || Comments || Link || E-Mail|| [6462 views] Top|| File under:
Southeast Asia
JI member's capture foiled planned Valenzuela City bombing
The capture of a suspected Muslim militant may have averted planned bomb attacks in the capital as Philippine security forces were distracted by political tensions over a foiled coup plot, police officials said yesterday.

Ali Ambing, a suspected member of the Abu Sayyaf, a militant group with links to the regional terror network Jemaah Islamiyah, was caught last Friday at a hideout in Valenzuela City, north of Manila.

"We may have pre-empted what we believe was a wave of bomb attacks in Manila," said a police spokesman after parading the suspected Muslim militant before journalists yesterday.
Police said Ambing could be part of a group planning bomb attacks on the capital while military and police units are focused on defending the government against an alleged conspiracy between rogue troops and Maoist rebels to seize power.

President Gloria Macapagal Arroyo said last month security officials had foiled a coup plot, prompting her to declare emergency rule for one week until March 3.

Superintendent James Brillantes, a police intelligence officer, said army and police uniforms, materials for crude bombs and several pictures of suspected Muslim militants were seized from Ambing. Brillantes said Ambing was responsible for making the bombs that were used in the attack on a domestic ferry in February 2004 that killed more than 100 people, the worst terror attack in the Philippines.
Posted by: Dan Darling || 03/15/2006 03:45 || Comments || Link || E-Mail|| [6459 views] Top|| File under:
Abu Sayyaf member captured in the Philippines
Government soldiers captured a second Abu Sayyaf member in a continuing operation against the al Qaeda-linked terror group, blamed for the spate of bombings and kidnappings of foreigners in the southern Philippines, officials said Tuesday.

Major Gamal Hayudini, a spokesman for the Southern Command, said military intelligence agents nabbed Julkaram Hadjail on Monday in Jolo island. "Hadjail is believed to be an ammo and food courier of the Abu Sayyaf. He is now being interrogated," Hayudini said.

He did not say if the terror man was carrying weapons when security agents captured him in downtown Jolo town.

Fighting also erupted Monday between security and Abu Sayyaf forces in Jolo's Patikul, where Hadjail's group is operating, Hayudini said. "There were no reports of casualties, but troops are pursuing the group of senior Abu Sayyaf sub-leader Jul Asbi Jalmaani," he said.

It was unknown if Hadjail's arrest was connected with the clashes.

The military earlier announced the capture of senior Abu Sayyaf commander Burham Sali, also known as Commander Abu Sanny, linked to the killings in 2001 of kidnapped US citizens and Filipino hostages in the southern Philippines.

Major General Agustin Dema-ala, commander of the Army's 6th Infantry Division, said security forces raided an Abu Sayyaf hideout in Facoma village in Parang town in Maguindanao province and arrested Sali, who is facing a string of kidnapping and murder charges in Basilan island.

Dema-ala implicated Sali to the killing of Kansas missionary Martin Burnham and California man Guillermo Sobero and several Filipino hostages in Basilan island.

Sali escaped a massive military operation in Basilan in 2002 and hid in central Mindanao until security forces tracked him down Sunday.

Many of those kidnapped, including Catholic priest Roel Gallardo, were tortured and beheaded, and the women raped by their captors, a military dossier on Sali's group said.

Sobero, Burham and his wife Gracia, and 17 other Filipino holiday-goers were kidnapped by the Abu Sayyaf group on May 2001 and brought to Basilan island. Sobero was beheaded by the Abu Sayyaf and a year later Martin Burnham died in a US-led military rescue while his wife was wounded.
Posted by: Dan Darling || 03/15/2006 03:42 || Comments || Link || E-Mail|| [6462 views] Top|| File under:
Terror Networks
Al-Qaeda abandoning Iraq to target the West?
ABU MUSAB AL-ZARQAWI has suddenly disappeared. As briskly as he has emerged, the Jordanian high school dropout who became the undisputed leader of the Iraqi insurgency has descended into obscurity. Where is the man who singlehandedly created from scratch a formidable guerrilla army in occupied Iraq and whom Osama bin Laden called the Emir of Al Qaeda in Iraq?

A year after it assumed the name Al Qaeda in the Land of the Two Rivers (Iraq), Zarqawi's group took a back seat. In an Internet message posted Jan. 15, Abu Maysara al-Iraqi, the group's spokesman, announced the establishment of the Mujahideen Shura Council in Iraq, an alliance of six Salafi jihadi groups created to lead the ''fight to face the infidels and their followers of the converters," unify the mujahideen as per Sharia [Islamic law], and ''clear the mist off people's eyes."

A few days after the council was established, Al Qaeda in Iraq ceased to post communiques. Abu Maysarah temporarily signed the new council's communiques, but then he, too, stopped. The baffled jihadi community initially believed that Zarqawi headed the new council. But on Jan. 20, the council posted a communique crowning its emir: Abdullah Rashid al-Baghdadi.

Why, then, did Zarqawi's group surrender its position and succumb to the integration? The answers may be found in a letter from Ayman al-Zawahri, Al Qaeda's second in command, to Zarqawi, from July 2005.

After congratulating Zarqawi for his jihad in Iraq, Zawahri described Al Qaeda's plans: ''The jihad in Iraq requires several incremental goals. The first stage: Expel the Americans from Iraq. The second stage: Establish an Islamic authority or emirate . . . a caliphate -- over as much territory as you can to spread its power in Iraq, i.e., in Sunni areas. The third: Extend the jihad wave. . ."

The first stage is a result of the US invasion of Iraq. The second stage, it appears, is beginning. The establishment of the council may well be its opening bell. Zawahri also describes how and by whom the plan will unfold: ''Americans will exit soon, Allah willing, and the establishment of a governing authority . . . does not depend on force alone. Indeed, it's imperative that, in addition to force, there be an appeasement of Muslims and a sharing with them in governance and in the Shura [consulting] council and in promulgating what is allowed and what is not allowed . . . This must be achieved through the people of the Shura and who possess authority to determine issues and make them binding, and who are endowed with the qualifications for working in Sharia."

Therefore, to advance the plan, Iraqis must be in leadership positions; so must be their emir.

''And it does not appear that the mujahideen, much less Al Qaeda in the Land of the Two Rivers, will lay claim to governance without the Iraqi people. Not to mention that that would be in contravention of the Shura methodology . . ."

Thus Zawahri explained why Zarqawi must give up his position. He then addressed the timing of the changes: ''Things may develop faster than we imagine . . . we must be ready to start now, before events overtake us, and before we are surprised by the conspiracies of the Americans and the United Nations and their plans to fill the void behind them. We must take the initiative. . . . This is the most vital part. This authority, or the Sharia emirate that is necessary, requires fieldwork starting now, alongside combat and war."

Following these instructions, Zarqawi abdicated his position. He had not intended to remain in Iraq forever anyway; he used Iraq only as a springboard for his long-term goal -- establishment of a global caliphate.

Zarqawi said in a January 2005 audio message: ''The caliphate is the entrustment [of Allah] on Earth, the guidance of people to the path of Allah, and the implementation of His world in life. . . . This group has no other choice but to be patient and endure [the hardship of] the path it has followed, and consider with Allah, the leaders and members it has lost, and must follow their path; for Allah has chosen this Ummah [Muslim nation], therefore it must not be impatient, as victory is inevitable."

Toward that goal, attacks by Zarqawi's group have expanded beyond Iraq's borders. His group participated in the rocket attack on US Navy ships at the Jordanian port of Aqaba on Aug. 19, 2005, the rocket attack on the Israeli city of Kiryat Shmona on Dec. 27, 2005, and the suicide attack on Western hotels in Amman on Nov. 9, 2005. Thus, Zarqawi and his Al Qaeda in Iraq are not gone; they have simply moved to the next stage of their jihad against the West.
Posted by: Dan Darling || 03/15/2006 00:19 || Comments || Link || E-Mail|| [6461 views] Top|| File under:
Spam classic...
From today's spam. The linky points to a server in Thailand...
After the last annual calculations of your fiscal activity we have determined= that you are eligible to receive a tax refund of $63.80. Please submit the tax refund request and allow us 6-9 days in order to process it.

A refund can be delayed for a variety of reasons. For example submitting invalid records or applying after the deadline.

To access the form for your tax refund, please click here

Regards,
Internal Revenue Service
Posted by: Fred || 03/15/2006 11:01 || Comments || Link || E-Mail|| [6461 views] Top|| File under:
Who's in the News
110
[untagged]
Bookmark
E-Mail Me
The Classics
The O Club
Rantburg Store
The Bloids
The Never-ending Story
Thugburg
Gulf War I
The Way We Were
Bio
Merry-Go-Blog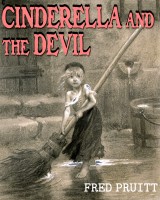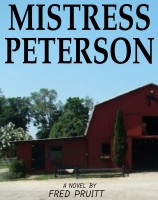 On Sale now!


A multi-volume chronology and reference guide set detailing three years of the Mexican Drug War between 2010 and 2012.

Rantburg.com and borderlandbeat.com correspondent and author Chris Covert presents his first non-fiction work detailing the drug and gang related violence in Mexico.

Chris gives us Mexican press dispatches of drug and gang war violence over three years, presented in a multi volume set intended to chronicle the death, violence and mayhem which has dominated Mexico for six years.
Click here for more information


Meet the Mods
In no particular order...


Steve White
Seafarious
Pappy
lotp
Scooter McGruder
john frum
tu3031
badanov
sherry
ryuge
GolfBravoUSMC
Bright Pebbles
trailing wife
Gloria
Fred
Besoeker
Glenmore
Frank G
3dc
Skidmark
Alaska Paul



Better than the average link...



Rantburg was assembled from recycled algorithms in the United States of America. No trees were destroyed in the production of this weblog. We did hurt some, though. Sorry.
3.231.230.177

Help keep the Burg running! Paypal: