Afghanistan
Afghan troops arrested while smuggling heroin
POLICE have arrested two soldiers caught smuggling 64kg of heroin in an army ambulance in Afghanistan. The Afghan army officer and his driver were caught going from Kabul to the southern city of Kandahar.


Posted by: Seafarious || 03/17/2006 00:00 || Comments || Link || E-Mail|| [6464 views] Top|| File under:
Afghan police arrest men with letters from Mulla Omar and Zawahri
JALALABAD: Afghan police said they arrested two suspected Taliban insurgents on Thursday carrying letters from the movement's fugitive leader and Al Qaeda second-in-command Ayman al-Zawahri. The Afghan nationals were arrested separately close to the border with Pakistan in Nangarhar province, said Mohammad Ibrar, border security forces provincial deputy chief. "One of them was carrying letters from Mullah Omar and Ayman al-Zawahiri," said Ibrar. The man had served as a district chief in Nangarhar during the 1996-2001 Taliban regime, he said. The second man was arrested with some 500 'night' letters which asked people not to cooperate with the 'illegitimate government' and to obey orders of Mulla Omar and Ayman al-Zawahiri, he added. Night letters are anonymous leaflets which are occasionally distributed in Afghan towns and villages by militant groups. Ibrar said the men, whom he did not identify, did not appear to be linked but were carrying documents that could help to point to enemy networks in the country.
Posted by: Fred || 03/17/2006 00:00 || Comments || Link || E-Mail|| [6464 views] Top|| File under:
Africa Horn
Chad army foils coup
CHAD government forces have quashed an attempted military coup, the communications minister said yesterday. The plotters fled after being repulsed by loyal soldiers on Tuesday night, said Hourmadji Moussa Doumgor. The president, Idriss Deby, was out of the country at the time.

A coup that happens while the Boss is away? I think there are a few details missing from this story.




Old news, we ran this on Wed. Da Boss was out of country on business, junior officers tried to grab the throne, loyal troops put it down, plotters are running for their lives. It's right out of "African Coups For Dummies", chapters 5 - 7.




Posted by: Seafarious || 03/17/2006 00:00 || Comments || Link || E-Mail|| [6464 views] Top|| File under:
UN compound attacked in Sudan
Gunmen have attacked a compound of the UN High Commissioner for Refugees in southern Sudan, killing one person and critically wounding two others. One of the gunmen was killed and the other was captured in the Wednesday night raid in the town of Yei, the UNHCR said on Thursday. The gunmen, who broke into the compound, killed one of its Sudanese guards. They also shot a foreigner working for the UNHCR in the stomach and a second local guard in the leg, the statement said.

The staffer and the guards, who were flown to Juba, the main city in southern Sudan, early on Thursday are in critical condition in the local hospital. The agency plans to fly the wounded to Nairobi, Kenya, for further medical treatment.
Posted by: Fred || 03/17/2006 00:00 || Comments || Link || E-Mail|| [6461 views] Top|| File under:
Arabia
Jihadi camp commander sez Saudi intel protected Binny in the 1980s
Thus stated Mustafa Badi Abu Ibrahim Al-Lujri leader of a mujahideen military camp in Afghanistan during the conflict with the Soviet Union. He was also the private bodyguard for Al-Zindani following the war in 1994. The newspaper Al-Wasat Al-Ahli clarified the relationship between the mujahideen movement and Yemen. It also stated that the future of the mujahideen is secure thanks to this good relation and Yemen's ability to maintain it.

Al-Lujri related his break with Al-Zindani following his return from Afghanistan fighting the communists and the beginning of the war on communism in Yemen. Al-Zindani was a self-proclaimed leader for the Muslim Brotherhood. However his agenda did not find favor with the organization, which included the setting up of an Islamic state.

He denies that Al-Zindani adopted them but did say he used them. This does not mean however that he was subject to Al-Zindani's agenda. He went on to say that Al-Zindani gave orders and he executed them because he was on the payroll. He says he did have a relationship with the organization, but only for a defined period of time and since then it has become frozen.

Al-Lujri denied the existence of a relationship between Abu Al-Hasan Al-Muhdar and jihad in the 1994 war. He state that Ayman Al-Zawhiri had no role during the Aghan jihad against the Russians and became noticed after the liquidation of many while Osama bin Laden was protected by the Saudi intelligence unit.

Mustafa Badi confirmed that the organization of mujahideen are still ready and does not need a headquarters or address. He stated that their next jihad will not be in Yemen but will occur somewhere with a specific mandate like Palestine or Iraq or Afghanistan.

Al-Lujri does not believe in the existence of an organization known as Al-Qaeda. Al-Qaeda is "nothing more than a title under which many operations are performed. He wants to combat the idea that if you combat America then you are a terrorist.

He clarified that America is still the number one enemy. He is not interested in attacking America's interests in Yemen such as the embassy, but is more concerned with operations in places like Iraq because in his estimation such fighting falls within the limits of sharia. "I consider killing Americans or the embassy as treason to God and the Prophet regardless of whether or not we agree with President Salih or not. However, jihad in Iraq is a responsibility."

He stated that he was close to the army of Aden and other jihadi organizations meaning close to Abi Al-Hasan and far from his ideas. "I had advised him before the killing of tourists occurred. He wanted to kidnap them to draw attention to the issues." He denied any relation to the organization of mujahideen that assassinated the assistant secretary general of the YSP.

He confessed to looting some official institutions in the eastern and western provinces during the war of 1994. He stated that the "war of separation was among the cleanest wars, agree with me or don't, but I lived during all the battles in Amran. I swear that Ali Muhsin ordered us to not kill any captives or disturb any civilians. It truly was a battle that followed the precepts of sharia.

Al-Zindani left the Muslim Brotherhood due to differences in opinion. He believed the group exaggerated the understanding of reality and its policies at the expense of other issues (i.e. religion).

"This does not mean we take a hostile position against them. The best evidence of that is that we haven't clashed with them at all."
Posted by: Dan Darling || 03/17/2006 09:39 || Comments || Link || E-Mail|| [6461 views] Top|| File under:
Bangladesh
Bangla body to probe militant financing
The government has constituted a three-member probe committee for investigating JMB militant financing asking the body to submit report on the findings to the home ministry within seven days. The committee consists of representatives from Rapid Action Battalion (RAB), Special Branch (SB) of police and Bangladesh Bank (BB).

Meanwhile, depositors in large number rushed to Saver branch of Islami Bank to withdraw their money on Thursday as the news of Islami Bank's involvement in militant money transfer spread. But, local sources said, the branch management did not allow any customer to withdraw amount exceeding Tk 10, 000 from his account. On Thursday, five Islami Bank officials including three managers were suspended and 15 others show caused for their involvement in suspected transactions. The Bangladesh Bank investigation into the much-talked-about militant fund transfer found that eight TTs (telegraphic transfers) were sent to the Islami Bank's Savar and Gazipur branches using a fake account number, 4255, in the name of one Javad Ahmed. The eight transactions made in the last two months amounted to about Tk 4.50 lakh. BB sources said the central bank is further investigating the matter about the fake account. Islami Bank suspended four officials of its branches in Sylhet, Savar and Gazipur and charged 12 others for their negligence in performing duties, a senior IBBL official said, refusing to disclose their names and other details of the persons.

Meanwhile, Bangladesh Bank (BB) submitted a report on abnormal transactions by several banks to the Ministry of Home Affairs requesting actions against those involved in the transactions. The central bank has also asked Islami Bank Bangladesh Ltd to show cause by March 23 why actions should not be taken against it for some suspicious transactions defying banking norms. The show-cause notice was served under section 19 of the Anti-Money Laundering Act on the basis of the prove teams. The three branches of Islami bank violated some of the regulations specified the section called Know Your Customer (KYC).
Earlier, five BB teams probed five militancy-linked accounts maintained with three banks- Islami bank Bangladesh, Rupali Bank and Janata Bank.
Posted by: Seafarious || 03/17/2006 00:20 || Comments || Link || E-Mail|| [6467 views] Top|| File under:
7 JMB Shura men sued for sedition
The government yesterday filed a sedition case for the first time against all seven members of Jamaatul Mujahideen Bangladesh (JMB)'s Majlish-e-Shura, the highest decision-making body. Officer-in-Charge of Muktagachha Police Station in Mymensingh Police Inspector Sheikh Mahbubur Rahman filed the case with Mymensingh Cognisance Court yesterday afternoon on orders of the home ministry Wednesday. The court ordered Muktagachha police to investigate the case.

The much-anticipated case was filed in Mymensingh as the law enforcers learnt that the decision to carry out blasts across the country on August 17 last year was taken at a meeting there between June and August. The militants decided to go for such a huge scale terrorist act mainly 'to get the message about their strength over to the government'. Those who have been charged with sedition include JMB chief Abdur Rahman ibne Abdullah alias Ehsan, Siddiqul Islam alias Azizur Rahman alias Azizul Islam Litu alias Omar alias Bangla Bhai, Rahman's brother Ataur Rahman Sunny alias Sajid, Rahman's son-in-law Abdul Awal Sarker alias Adil alias Asif alias Arafat, Salahuddin alias Salehin, Mahmud alias Hafez Mahmud alias Rakib Hasan alias Russell and Khaled Saifullah alias Amjad alias Faruk Hossain.

The accused were involved in an ill attempt to unseat the government and establish Shariah rule by force, says the first information report (FIR). "Jamaatul Mujahideen Bangladesh is determined to oust the government and establish Shariah law by force. To attain the goals, they have been stockpiling firearms and ammunition, staging blasts, killing and injuring the common people, and damaging public property. They have been engaged in conspiracy to dislodge the government and destroy the state structure by creating public hatred towards the existing laws and the government through leaflets and other means," reads the FIR.
Posted by: Fred || 03/17/2006 00:00 || Comments || Link || E-Mail|| [6465 views] Top|| File under:
Britain
Anti-cartoon protester to face soliciting murder charge
A demonstrator charged with soliciting murder following angry protests in London against the publication of the Prophet Muhammad [PTUI PBUH] cartoons was due before a court on Thursday. Uman Javed, 26, of Birmingham, who was scheduled to appear at Bow Street Magistrates' Court, faces a second count of using words likely to stir up racial hatred. Placards seen at the protest carried slogans including "Europe your 9/11 will come", "behead the one who insults the Prophet Muhammad [PTUI PBUH]", "be prepared for the real Holocaust" and "massacre those who insult Islam".
Posted by: Fred || 03/17/2006 00:00 || Comments || Link || E-Mail|| [6466 views] Top|| File under:
Caucasus/Russia/Central Asia
Two Blasts Hit South Russia Republic
A bomb went off on a railroad near the town of Karabulak in Ingushetia, a Caucasus republic bordering the breakaway Chechnya early on Friday. Soon it was followed by an explosion ripped through a cell phone base transmitter in Ingushetia's Nazran district, local media reported. No one was injured in the attacks.

The first blast occurred as a locomotive pulling five-oil tank cars was moving on the railroad not far from an oil base. The railway track was damaged. Investigators are working at the blast scene. People linked to the explosion are being searched for.

Later in early morning unknown people blew up a mobile phone base station located in the yard of the local administration's building in the village of Ekazhevo in the Nazran district of Ingushetia. The facility was heavily damaged in the incident. The blast also set fire to a low-pressure pipeline supplying the village with gas.
Posted by: Steve || 03/17/2006 08:45 || Comments || Link || E-Mail|| [6463 views] Top|| File under:
Down Under
Pakistani found guilty of people smuggling
A 37-year-old Pakistani man has been found guilty by a Perth jury of involvement in an international people smuggling operation. It took the jury more than four hours to convict Masood Ahmed Chaudhry of two charges relating to the interception of a 20-metre-long Indonesian fishing boat carrying more than 200 people near Christmas Island in April 2001. The District Court was told Chaudhry demanded thousands of dollars and arranged fake passports for two Afghani men to travel from Pakistan to Indonesia, where they boarded the boat. He was remanded in custody until he is sentenced next month.
Posted by: Fred || 03/17/2006 00:00 || Comments || Link || E-Mail|| [6464 views] Top|| File under:
Europe
Krekar Can Be Expelled Soon
Minister of Labor and Social Inclusion Bjarne HÃ¥kon Hanssen said that controversial mullah Krekar can be on a plane back to Iraq within two months.

His assessment is that Krekar, former leader of Kurdish guerilla group Ansar-al-Islam, can be sent back as soon as a permanent government is in place in Iraq.

Iraq's national assembly meets on Thursday and will appoint a president and government within 60 days.

"We are approaching the point where the conditions are in place to begin negotiating the return of mullah Krekar with Iraq's government. This is the first priority for me," Hanssen told newspaper Dagbladet.

Hanssen sees no reason to wait for the Court of Appeals to handle Krekar's plea.

The minister did emphasize that he will need a guarantee from Iraq that Krekar will not face the death penalty before he will finally eject the controversial mullah.
Posted by: tipper || 03/17/2006 20:53 || Comments || Link || E-Mail|| [6474 views] Top|| File under:
Home Front: WoT
Witness Tampering Cited in Moussaoui Case
WASHINGTON (AP) - Lawyers for two airlines being sued for damages by 9/11 victims prompted a federal lawyer to coach witnesses in the trial of al-Qaida conspirator Zacarias Moussaoui so the government's death penalty case would not undercut their defense, victims' lawyers allege.

A light dawns. It's all about the money, stupid

The victims' lawyers, Robert Clifford and Gregory Joseph, claim that one of the airline lawyers forwarded a transcript from the first day of the Moussaoui trial to Transportation Security Administration lawyer Carla J. Martin. In violation of an order by Moussaoui trial judge Leonie Brinkema, Martin forwarded that day's transcript to seven federal aviation officials scheduled to testify later in the sentencing trial of the 37-year-old Frenchman. Martin's e-mailing of the transcript and her efforts to shape their testimony prompted Brinkema to toss out half the government's case against Moussaoui as contaminated beyond repair.

The contacts between lawyers for United and American Airlines and Martin were detailed in a legal brief filed on Moussaoui's behalf Thursday. That brief contained a March 15 letter from Clifford and Joseph complaining about Martin's actions to U.S. District Judge Alvin Hellerstein, who is presiding over the civil damage case in New York. They wrote Hellerstein that the government's opening statement in the Moussaoui case "took the position that the hijackings were completely preventable and that gate security measures could have been implemented to prevent the 9/11 hijackers from boarding the planes had security been on the look out for short-bladed knives and boxcutters." "This stands in stark contrast to the position that has been repeatedly articulated by counsel to the aviation defendants in the September 11 actions."

Because that government position could have "devastating" impact on the airlines' defense in the civil suit, American Airlines' lawyer forwarded the transcript to a United Airlines lawyer who forwarded it to Martin, Clifford and Joseph wrote. As proof, they cited March 7 e-mails that they provided to Hellerstein but which were not immediately available here. "The TSA lawyer then forwarded the transcripts and sent multiple e-mails to government witnesses in a clear effort to shape their testimony in a manner that would be beneficial to the aviation defendants" in the civil suit, they wrote.

They then quoted a March 8 e-mail Martin sent to one of the government's Moussaoui witnesses that said:

"My friends Jeff Ellis and Chris Christenson, NY lawyers rep. UAL and AAL respectively in the 9/11 civil litigation, all of us aviation lawyers, were stunned by the opening. The opening has created a credibility gap that the defense can drive a truck through. There is no way anyone could say that the carriers could have prevented all short-bladed knives from going through. (Prosecutor) Dave (Novak) MUST elicit that from you and the airline witnesses on direct"
Carla J. Martin is a former flight attendant whose legal career has been devoted to defending aviation security secrets for the FAA, which has been in bed with the airline industry for years.

Clifford and Joseph said the developments represent "far more than appearance of impropriety" and asked Hellerstein to investigate "the mutual back-scratching relationship that appears to exist between the (airline) defendants and the TSA." Asked about the allegations by Clifford and Joseph, United Airlines spokeswoman Robin Urbanski said, "Our actions have been entirely appropriate as have those of our outside counsel." American Airlines did not immediately return a phone message seeking comment.

Contacted after midnight, Martin's attorney, Roscoe Howard, said he not heard of the New York lawsuit or the letter from Clifford and Joseph. "I'll have to ask her about it," he said, declining to comment further. TSA spokeswoman Yolanda Clark said she was unfamiliar with the allegations made by Clifford and Joseph. Earlier Thursday, Clark confirmed that TSA had put Martin on administrative leave.

In court on Tuesday, Brinkema said that Martin violated federal witness rules when she sent trial transcripts to seven aviation witnesses, coached them on how to deflect defense attacks and lied to defense lawyers to prevent them from interviewing witnesses they wanted to call. Brinkema warned her that she could face civil or criminal charges and that she appeared to have violated rules of legal ethics.

Martin was assigned to be a government lawyer for the aviation witnesses called by both sides and to be a liaison between prosecutors and defense attorneys. Beyond that, she co-signed one government brief submitted in the case, attended closed hearings on classified documents and worked closely with prosecutors on preparing their exhibits. Efforts to reach her for comment were unsuccessful, but her attorney, Roscoe Howard, said she was preparing a response. "Only her accusers' stories have been told, and those stories have been accepted as the whole truth," Howard said Thursday. "They are not."
Posted by: Steve || 03/17/2006 11:00 || Comments || Link || E-Mail|| [6469 views] Top|| File under:
India-Pakistan
Prison for Bengal Maoist rebels
Three
leading Maoist rebels in the Indian state of West Bengal have been found guilty of waging war against the Indian state. Police say the three are responsible for rising violence in West Bengal. Santosh Debnath and Patit Paban Haldar were sentenced to life in prison. Sushil Roy was sentenced to only five years due to poor health.

A defiant Sushil Roy said after the verdict: "The whole country will go up in flames on this verdict. Our boys will not take it lying down." The three men also issued a statement calling for a boycott of the state assembly elections. A fourth man, Zakir Hussain, was found not guilty. Sushil Roy, 72, is the nephew of the legendary Bengali revolutionary Dinesh Gupta.
Posted by: Steve || 03/17/2006 08:42 || Comments || Link || E-Mail|| [6461 views] Top|| File under:
Ban On Two Afghan TV Channels
Pakistani authorities have banned two private Afghan TV channels on charges that they spread anti-Pakistan propaganda. The two channels, Tolo TV and Ariana TV, which are widely watched on Pakistan's border with Afghanistan, had accused Pakistani security forces of being behind last week's suicide attack aimed at Afghan Senate leader and former president Sibghatullah Mujaddedi. Mujaddedi had blamed the Pakistani intelligence agency, ISI, for the attack saying that he had information from various sources that they had planned to kill him because of his efforts to engage the Taliban in the peace process. Pakistan denied any involvement in the attack.

Reports say that an official with the Pakistan Media Regulatory Authority (PEMRA), Abdul Jalal Khan, accused the two TV stations of being involved in baseless propaganda against Pakistan. Another PEMRA official said that the two channels did not have any telecast rights in Pakistan. Reports in the Indian media say that PEMRA has already banned Indian channels in Pakistan on the grounds that they carry propaganda against Pakistan and that they are a threat to local TV channels.

"They's poaching on our market share!"

The two channels are popular among Afghan refugees and Pashtun people in the Baluchistan province and the North West Frontier Province.

Tonights line-up on Tolo TV; "Jihad Idol", "Survivor - Waziristan" and "Law and Order - Sharia Victims Unit".

This latest measure by the Pakistani authorities comes just as tensions have increased between the two neighbours over who is responsible for Islamic militants operating in the volatile border region between the two countries.
Posted by: Steve || 03/17/2006 07:53 || Comments || Link || E-Mail|| [6466 views] Top|| File under:
Four suspected militants killed
POLICE have shot dead four suspected Islamic militants believed to be plotting attacks and recruiting fighters for a campaign against Indian rule in Kashmir, officials said. The men, including two Pakistanis, were killed in a shoot-out during a raid at a home on the outskirts of Ahmedabad in western Gujarat state, officers said. Three officers were slightly hurt in the gun-battle. The four dead men were suspected of being from Harkat-ul-Mujahideen, a Pakistan-based militant Islamic group. "These people had come here to get new recruits among local youngsters and also to organise terrorist strikes which could include blasts or killings of VIPs," said senior police official P.P. Pandey.

Police found four handguns, ammunition, money and a bag marked "Mission Kashmir" believed to contain about one kilogramme of explosives in the two-bedroom house. Officials said there was no apparent link between the shootings and the blast earlier this month that killed 23 people in Varanasi, Hinduism's holiest city, blamed on militants fighting New Delhi's rule in Indian Kashmir.
Posted by: Tholuck Grairong2024 || 03/17/2006 05:22 || Comments || Link || E-Mail|| [6468 views] Top|| File under:
Pakistan refuses to extradite Belgian
Pakistan has refused to handover a Belgian citizen arrested in Lahore to his country until the completion of an investigation. Interior Ministry sources said on Thursday that security agencies were interrogating the Belgian citizen, Michael, and had unearthed "important information" during their investigation. "These revelations are very important to Pakistan," the sources said, but refused to disclose the information.

The Belgian ambassador to Pakistan had recently called on Interior Minister Aftab Ahmed Sherpao and demanded that the Belgian be released soon. He said that the man had been arrested by Pakistan on the Belgian government's request and so should be handed over. Pakistan and Belgium do not have an extradition treaty.
Posted by: Fred || 03/17/2006 00:00 || Comments || Link || E-Mail|| [6463 views] Top|| File under:
Pakistan confirms holding Mustafa Setmarian Nasar
Pakistan is holding a Syrian-born man with suspected terrorism links, a government official said on Thursday. The official gave no further details, including when or where the man was detained.Pakistani authorities said in November that they were trying to determine whether a man detained during a police raid in Quetta was Mustafa Setmarian Nasar, the Al Qaeda leader believed to have been the mastermind of the Madrid bombings in March 2004 and also linked to the July 7 suicide bombings in London. The train bombings in Madrid killed 192 people and the attacks in London left 56 dead.

Forty-seven-year-old Nasar, who holds Spanish citizenship, has a $5 million reward on his head and has been described by the US Justice Department as a former trainer at Osama Bin Laden's camps in Afghanistan who helped teach the use of poisons and chemicals. US authorities have said that he is likely to be in Afghanistan or Pakistan. Jose-Maria Robels, Spain's ambassador to Pakistan, said on Thursday that he had no information about any such arrest. Spain sought official confirmation from Pakistan after Nasar's arrest was reported by the media in November, but has yet to receive a reply, he said. In September 2003, Nasar was among 35 people named in an indictment handed down by a Spanish magistrate for terrorist activities connected to Al Qaeda.
Posted by: Fred || 03/17/2006 00:00 || Comments || Link || E-Mail|| [6464 views] Top|| File under:
NWFP gov't denies Talibs in charge in S. Waziristan
A spokesman for the NWFP Governor's Federally Administered Tribal Areas Secretariat denied on Thursday that local Taliban had been allowed to open offices in Wana to enforce Islamic law in South Waziristan. "No office has been opened or is in the process of opening in Wana under the auspices of seminary students or so-called Taliban," he said. "Some newspapers in their reports and editorial comments have painted a very grim picture of the situation in South Waziristan," the spokesman said. "This is completely baseless."


"Nope. Nope. Never happened. Nope."
Then his lips fell off.
Posted by: Fred || 03/17/2006 00:00 || Comments || Link || E-Mail|| [6466 views] Top|| File under:
Two Pak engineers kidnapped near Miranshah
Two Pakistani engineers have been kidnapped from Bannu, 50 kilometres east of Miranshah, Radio Tehran said. Engineers Hamidullah and Surat Khan were on their way to work when unidentified men abducted them and their driver near Jamil Khel. Meanwhile, a security forces post was damaged in a bomb blast near Razmak, bringing the number of blasts at militia posts to 12 in 10 days
Posted by: Fred || 03/17/2006 00:00 || Comments || Link || E-Mail|| [6464 views] Top|| File under:
3 suspected militants arrested near Wana
Security forces arrested three suspected militants and seized assault rifles and grenades at a roadblock near Wana, an intelligence official told agencies on Thursday. The men were arrested late on Wednesday as they drove a pickup truck on a road near the South Waziristan headquarters, the official said. Army troops manning a check point in Inzar Cheena, an area north of Wana, stopped the truck and found three AK-47 assault rifles and eight hand grenades, he said. The men were arrested and taken to a military base in Wana for further investigation, he said.
Posted by: Fred || 03/17/2006 00:00 || Comments || Link || E-Mail|| [6462 views] Top|| File under:
Power pylon blown up in Balochistan
Militants blew up two electricity pylons overnight, disrupting supplies to thousands of households in Quetta, officials said on Thursday. The attack occurred at Mutch, provincial government spokesman Raziq Bugti said. He said "miscreants who wants to destablise the region" used explosives to destroy the pylons, cutting electricity supplies for around an hour.

Meanwhile some unknown saboteurs blew up an electricity tower on Sibbi Quetta transmission line near Bibi Nami area early on Thursday. A press release by QESCO said that the blast resultantly cut short 300 megawatts electricity that would affect 20 grid stations in the province.
Posted by: Fred || 03/17/2006 00:00 || Comments || Link || E-Mail|| [6463 views] Top|| File under:
Iraq
US-Iraqi offensive aimed at preventing al-Qaeda from getting a new stronghold
US and Iraqi forces began a major helicopter and ground attack yesterday on an insurgent stronghold near Samarra, a city dominated by Sunni Arabs, where the bombing last month of a Shi'ite shrine led to sectarian bloodshed.

The assault took place 80 miles north of Baghdad as the parliament, elected three months ago, held its inaugural session in the capital. The meeting was adjourned so that political leaders could resume US-guided talks on the makeup of a new government's leadership.

The joint military operation and the new parliament are elements of a US strategy to start bringing home troops, who arrived almost three years ago to topple President Saddam Hussein. Iraq's military has been taking a bigger role in attacks on a Sunni Arab-led insurgency made up in part of Hussein supporters.

And under US pressure, leaders of all parliamentary factions are trying to avert full-scale sectarian conflict by holding talks aimed at bringing Sunni representatives into a broad coalition.

Adnan Pachachi, at 83 the oldest member of the new parliament, underscored the urgency of the task in unusually blunt remarks to his colleagues after he had been appointed temporary speaker.

''The country is going through dangerous times . . . and the perils come from every direction," he said at the nationally televised session. ''We have to prove to the world that there will not be civil war among our people. The danger is still there, and our enemies are ready for us."

''We're still at the beginning of the road to democracy," he added, ''and we're stumbling."

In announcing the counter-insurgency assault, called Operation Swarmer, US officials emphasized the involvement of Iraqi's army, which provided 800 of the 1,500 troops involved.

That is fewer total troops than have taken part in assaults to drive insurgents from Fallujah, Ramadi and other cities. But more than 50 aircraft, mainly helicopters, helped transport the troops, making it the largest airborne attack in Iraq since April 2003, military officials said.

A statement by the US command said that the raids by the 101st Airborne Division and Iraq's First Brigade would continue, and that a number of insurgent weapons caches, containing artillery shells, explosives, army uniforms, and materials for making car bombs, had been discovered.

Lieutenant Colonel Edward S. Loomis, a US military spokesman, said 40 people were detained. There were no reports of resistance or casualties.

Residents of the area, northeast of Samarra, said they had heard explosions after troops swooped in after 7 a.m.

They said the operation was concentrated around four villages that have harbored followers of a Jordanian, Abu Musab al-Zarqawi, whose Al Qaeda in Iraq organization has been accused of the mosque bombing on Feb. 22.

Repeated sweeps by US soldiers have failed to secure the Samarra area. US and Iraqi officials said the timing of the latest raid was unrelated to the mosque bombing or the third anniversary next week of the US-led invasion.

Hoshyar Zebari, Iraq's interim foreign minister, told CNN that the attack was aimed at preventing insurgents from creating a stronghold. Zebari referred to insurgent centers such as the ones they had set up in Fallujah for much of 2004, and later along the Euphrates River in western Iraq.

''After Fallujah and some of the operations carried out successfully in the Euphrates and Syrian border, many of the insurgents moved to areas nearer to Baghdad," Zebari said. ''They have to be pulled out by the roots."

In Baghdad, Iraqi officials imposed a daylong vehicle ban in an effort to help protect the newly elected legislators.

The members of the new legislature gathered inside the fortified Green Zone, protected by barriers and concertina wire.

Two mortars fired from outside the Green Zone fell harmlessly near the convention center after the legislators had left.

The 275-member Council of Representatives is Iraq's first democratically chosen parliament in half a century.

But with no agreement yet among political factions over the makeup of the country's leadership, the new parliament cannot elect its own officials or conduct substantive business.

In other developments, at least 20 people were killed or found dead yesterday.

Three of them were shot to death in the usually quiet Kurdish region in the north during clashes between police and an angry crowd protesting shortages of electricity and water.
Posted by: Dan Darling || 03/17/2006 09:44 || Comments || Link || E-Mail|| [6465 views] Top|| File under:
Iraq parliament meets under heavy security
Iraq's new parliament met for the first time yesterday under extraordinary security after a delay of three months caused by political haggling over the formation of a government.

Fearing that the first meeting of the Council of Representatives could be a catalyst or target for violence, the interim government declared a holiday and imposed a day-long ban on vehicles in the capital. The driving curfew, from 8 p.m. Wednesday to 4 p.m. yesterday, has been used before - on national election days and more recently during a surge in sectarian violence - to discourage car bombings and similar attacks against markets, mosques, and other places where people gather.

Police reported no major outbreaks of violence in Baghdad as the parliament convened and was officially sworn-in for its four-year term in the so-called Green Zone - the heavily fortified, 16-square-mile area that is the headquarters of the American occupation and the Iraqi government.

But an Interior Ministry spokesman, Major Mohammed Sultan, said that police had discovered 25 bodies in the previous 24 hours, continuing an apparent cycle of sectarian killings that has gripped Iraq for three weeks.

Following Iraqi custom, parliament's oldest member, Adnan Pachachi, opened yesterday's meeting, which lasted about 40 minutes.

"The country is going through very difficult times," Mr. Pachachi told the assembly. "Sectarian tension has increased and it threatens national disaster."

Although the session was largely ceremonial, the long-awaited opening of parliament is significant because it begins a 60-day period during which the legislature must elect a new president and approve a prime minister and a cabinet, adding additional pressure to the country's political leadership to stop squabbling and get on with the nation's business.

The meeting was also important symbolically. The 275-member national assembly is Iraq's first permanent, democratically elected parliament since the 2003 American invasion that toppled Saddam Hussein. A temporary legislature sat for most of last year, charged with crafting a new constitution and laying the ground for the December 15 elections that brought the current parliament to power.

Yesterday's opening session was delayed by intense wrangling over the formation of a national unity government that would include the main political factions: Shiite Muslims, who have the largest block of seats with 130; Kurds, who have 58 seats; Sunni Arabs, who have 55 seats, and secularists, who control 29 seats.

Negotiations over a new government are continuing and could last for weeks or even months, leaders say.

Acknowledging that the country's political chaos is contributing to its worsening security situation, particularly a rise in sectarian violence between Shiites and Sunnis, top political leaders from all the factions began marathon meetings this week to bridge their differences.

It remains unclear whether a broad coalition that includes all the main parties can be achieved. American and Iraqi officials hope that Sunni Arabs, in particular, can be persuaded to join the government, believing that their participation in the political leadership of the country will help defuse a deadly Sunni-led insurgency, spearheaded by Al Qaeda in Iraq, that has targeted coalition troops and Iraqi civilians alike.

Increasingly, political leaders also argue that Sunni participation is equally important to help prevent a slow descent into civil war, accentuated by the February 22 bombing of a revered Shiite Mosque in Samarra and the hundreds of deaths in sectarian attacks that followed. More than 1,000 people were killed in the days after the bombing, underscoring the dangerous divide that is growing between Iraq's Shiites, who make up about 60% of the country's 28 million people, and its Sunnis, who account for about 20%.

Forming a new government had been delayed by intense disagreement from Sunni Arabs and Kurds over the Shiite's nominee for prime minister, Ibrahim al-Jafari, who has served as interim prime minister for about a year. Sunnis and Kurds complain that Mr. Jafari has not done enough to control Iraq's spiraling violence or spur its reconstruction.

Those will be key challenges for the members of the new legislature as America and other coalition forces begin what many see as their inevitable withdrawal, and as reconstruction funds start to run out and Iraq begins having to do more for itself.

One of the most immediate challenges will be efforts to craft amendments to Iraq's new constitution. Sunnis are concerned that the constitution approved in a nationwide referendum last fall allows Shiites and Kurds to form resource-rich autonomous regions in the north and south of the county that would consign the Sunnis to the poor, largely desert areas in central Iraq. Sunni political parties agreed to participate in the December elections only if the next parliament would be empowered to amend the constitution.
Posted by: Dan Darling || 03/17/2006 09:41 || Comments || Link || E-Mail|| [6480 views] Top|| File under:
US-Iraqi sweep nets 40 suspects
Heliborne U.S. and Iraqi troops pressed their sweep through a 100-square-mile swath of central Iraq on Friday in a bid to break up a center of insurgent resistance, the U.S. military said. No resistance or casualties were reported.

"We believe we achieved tactical surprise," Lt. Col. Edward Loomis, spokesman for the 101st Airborne Division, said of the day-old Operation Swarmer, the biggest air assault here in three years. He said about 40 suspects were detained, 10 of whom were later released.

In tense Baghdad, meanwhile, drive-by gunmen targeting streams of Shiite Muslim pilgrims killed three people and wounded five in Sunni areas of the city, police reported.

Devout Shiites headed south to the holy city of Karbala for a religious holiday, a pilgrimage that authorities feared would present "soft" targets in the continuing Sunni-Shiite violence roiling Iraq.

At least seven people were reported killed in scattered violence in and near Baghdad.

A standoff between the Shiite majority and Sunni minority underlies the political impasse blocking formation of a new government of national unity here. An all-party meeting was scheduled for later Friday to try to move those negotiations forward.

The joint U.S.-Iraqi air assault Thursday focused on a 10-by-10-mile area some 60 miles north of Baghdad and northeast of the city of Samarra, where an insurgent bombing on Feb. 22 badly damaged a major Shiite shrine, an attack that ignited days of sectarian bloodshed across Iraq in which more than 500 people died.

Fifty U.S. transport and attack helicopters ferried in and gave cover to some 1,500 U.S. and Iraqi troops taking part in Operation Swarmer — units of the 101st Airborne Division and the Iraqi 4th Division.

On Friday morning, Loomis said, the forces "continue to move" through the area. "Approximately 40 suspected insurgents were detained without resistance," he said. "Tactical interviews began immediately, and 10 detainees have been released."

The sweep also uncovered six weapons caches, the U.S. military spokesman said.

The operation was aimed at disrupting "terrorist activity in and around Samarra, Adwar and Salahuddin province," he said, an area that was a stronghold of Sunni support for Saddam Hussein's ousted Baathist party regime.

Saddam's former No. 2, Izzat Ibrahim, who was deputy chairman of the ruling Revolutionary Command Council, was from the city of Adwar and is still at large — at times thought to remain in that area.

The deputy governor of Salahuddin province, Abdullah Hussein, told reporters Friday that 48 alleged insurgents had been detained, men accused of bombings and kidnappings.

He said intelligence indicated about 200 insurgents were in the area, including people linked to the Baathist group Jaish Muhammad — Muhammad's Army — and to the al-Qaida in Iraq terror group, led by Abu Mussab al-Zarqawi.

The sweep was aimed particularly at capturing two local leaders of the Zarqawi group, said a police official. He said they had not yet been located.

Iraqi officials said Salahuddin province became more important as an insurgent center after the U.S. offensive that seized the resistance stronghold of Fallujah in late 2004, and subsequent U.S.-Iraqi offensives in other western areas close to the Syrian border.

Friday's Baghdad bloodshed began as groups of Shiite faithful, many parents with children in tow, trekked down city streets in the morning, headed for the southbound highway and Karbala, a shrine city 50 miles south of here.

At about 7:30 a.m., a BMW sedan driving alongside pilgrims in the western district of Adil opened fire, killing three and wounding two, said police Lt. Thair Mahmoud. Police later reported a second incident, also in western Baghdad, in which armed men riding in a car fired on pilgrims near Um al-Tuboul Square, wounding three.

Such attacks were feared this pilgrimage weekend as Sunni-Shiite tensions heighten across the strife-torn country. To help guard against violence in Shiite holy cities, the U.S. military dispatched a fresh battalion of the 2nd Brigade, 1st Armored Division, about 700 troops, to Iraq from its base in Kuwait to provide extra security.

Tens of thousands of devout Shiites are converging on Karbala for Monday's celebration of Arbaeen, marking the end of the 40-day mourning period after the date of the death of Imam Hussein, the Prophet Muhammad's grandson, killed in Karbala in 680 A.D.

A bomb left on a minibus exploded at midday Friday and killed two passengers and wounded four in a Shiite district of Baghdad, police reported.

Police in a Shiite area of east Baghdad late Thursday found the bodies of four Sunni men who had been seized from a taxi by masked gunmen the day before in western Baghdad.

Six mortar rounds landed on six houses Friday in a mixed Sunni-Shiite area of Khan Bani Saad, 10 miles north of Baghdad, killing one person and wounding three, police reported.

Iraq's new Parliament held its first session on Thursday, as the first permanent elected legislature since the U.S. invasion, which began three years ago this coming Monday.

The lawmakers immediately adjourned, however, after taking their oaths of office, since the deep-seated sectarian disputes have all but paralyzed efforts to name a prime minister and Cabinet. The U.S. ambassador, Zalmay Khalilzad, has been trying to broker talks to establish a government embracing major factions in a way acceptable to Shiite, Sunni and Kurdish blocs in Parliament.
Posted by: Dan Darling || 03/17/2006 09:37 || Comments || Link || E-Mail|| [6463 views] Top|| File under:
Al-Sadr Death Squads Slaughter Baghdad Sunnis
Death Squads Terrorize Baghdad
Der Spiegel, Germany
By Erwin Decker in Baghdad

Shiite death squads are spreading fear in Baghdad's Sunni neighborhoods. Meanwhile, politicians and police are growing powerless as the outbreak of a civil war becomes ever more likely in Iraq.


Name names!!! The "men in black" are the al-Sadrite Shiites from the al-Sadr suburb of Baghdad.


Death squads are stalking Sunnis in Shiite-dominated Baghdad neighborhoods. When the men in black drive down his street, Ali Hasan al-Mahawish calls out to his playing children to come into the house immediately. He bolts the door, scared. This time it might be his family's turn. The men drive past at walking speed, clutching their guns. It's obvious they know exactly which houses the Sunnis live in. Mahawish is an engineer and a Sunni -- a potential victim of the death squads.


And Western coverage of over 1500 murders since Feb. 22, has been crappy.


Death squads are becoming part of everyday life in Baghdad's Sunni neighborhoods. Sunnis living in the Khadamiya neighborhood are terrorized daily. Sometimes the men in black shoot randomly into their houses and backyards. Sometimes they give the residents five minutes to leave, then set fire to the house. Those Sunni's who aren't simply executed by their neighbors are being systematically driven out of the city's Shiite neighborhoods.

"Ethnic cleansing" in Baghdad?


Well, Shiites in the Sunni Triangle aren't doing much better.


According to a recent United Nations report, this type of "ethnic cleansing" has spread dramatically in Baghdad, a city of 6 million. And no one can stop the death squads, least of all the police. Six neighborhoods have already fallen prey to organized terror. Weeks have passed since the police was last seen in these neighborhoods, and Sunnis are now more afraid of the men in black than of the daily air raids...


From a counter-terror point of view, the polarization will likely create a much larger centrist group that will seek US support against the two enemies: al-Qaeda in Iraq and Black February.



Posted by: Listen To Dogs || 03/17/2006 00:49 || Comments || Link || E-Mail|| [6464 views] Top|| File under:
Kurds Destroy Shrine in Rage at Leadership
This is strange and not good at all.

HALABJA, Iraq, March 16 — For nearly two decades, Kurds have gathered peacefully in this mountainous corner of northern Iraq to commemorate one of the blackest days in their history. It was here that Saddam Hussein's government launched a poison gas attack that killed more than 5,000 people on March 16, 1988.

So it came as a shock when hundreds of stone-throwing protesters took to the streets here Thursday on the anniversary, beating back government guards to storm and destroy a museum dedicated to the memory of the Halabja attack.

The violence, pitting furious local residents against a much smaller force of armed security men, was the most serious popular challenge to the political parties that have ruled Iraqi Kurdistan for the past 15 years. Occurring on the day the new Iraqi Parliament met for the first time, the episode was a reminder that the issues facing Iraq go well beyond fighting Sunni Arab insurgents and agreeing on cabinet ministers in Baghdad.

Although Kurdistan remains a relative oasis of stability in a country increasingly threatened by sectarian violence, the protests here — which left the renowned Halabja Monument a charred, smoking ruin — starkly illustrated those challenges even in Iraq's most peaceful region.

Many Kurds have grown angry at what they view as the corruption and tyranny of the two dominant political parties here. They accuse their regional government of stealing donations gathered to help survivors of the poison gas attack. The town's residents chose Thursday to close off the town's main road and rally against government corruption. When government guards fired weapons over the protesters' heads, the crowd went wild and attacked the monument.

The sudden and deliberate destruction of such a well-known symbol of Kurdish suffering clearly stunned officials with the Patriotic Union of Kurdistan, which governs the eastern part of the Kurdish region. But many local people, including survivors of the 1988 attack — said the Patriotic Union was to blame, having transformed the monument into an emblem of its own tyranny and greed. "All the money given by foreign countries has been stolen," said Sarwat Aziz, 24, as he marched to the museum in a crowd of furious, chanting young men. "After 18 years, Halabja is still full of debris from the war, we don't even have decent roads."

Several protests have occurred in recent months against the Patriotic Union of Kurdistan, led by Iraq's president, Jalal Talabani, and the Kurdistan Democratic Party, which runs western Kurdistan and is led by Massoud Barzani. But nothing has come close to the violence that erupted Thursday in Halabja.

Apparently unnerved by the prospect of publicity, party militia members tried twice to confiscate the cameras of a photographer for The New York Times who was leaving Halabja by car Thursday evening, and only stopped after an appeal to high-ranking party officials.

At a hastily arranged news conference in Halabja, Emad Ahmad, the acting regional prime minister and a Patriotic Union of Kurdistan official, said the party would "try to address any defects and corruption that exist within the administration." He said the demonstration had started peacefully only to be overtaken by outsiders, and he hinted that Islamic radicals might be to blame. "There is a hand behind this, and we must cut off the hand," Mr. Ahmad said.


For once the NYT might have it right: the locals are mad because of the thievery.

An Islamic opposition movement operates in Halabja, though there were no signs that it had a role in organizing the demonstration.

By all appearances, the attack on the Halabja Monument was an authentic expression of popular rage. The crowd contained young and old, men and women. Most seemed to view the museum — which was inaugurated in September 2003 at a ceremony attended by Colin L. Powell, then the secretary of state — as the prop of an unjust government. "That monument over there has become the main problem for Halabja," said Bakhtiar Ahmad, nodding at the museum, with its distinctive yellow crown-shaped roof. "All the foreign guests are taken there, not to the city."

Nearby, Tara Rahim, a quiet 19-year-old dressed in a neat black cloak and head scarf, said she had come to honor her sister Zara, killed in the 1988 attack, and to stop the Patriotic Union of Kurdistan from taking advantage of the anniversary. "Kurdish officials used Halabja to gather money," she said, standing with a group of eight other identically dressed young women. "Millions of dollars has been spent, but nothing has reached us."

The protest began about 9 a.m., when local residents poured onto Halabja's main road and ignited tires. As the crowd grew, protesters moved toward the monument and hurled stones at a sign outside that read, in Kurdish, "No Baathists Allowed Here." It collapsed in pieces.

About 40 Patriotic Union of Kurdistan guards, gathered around the monument, began firing long machine-gun bursts into the air. The sound echoed like thunderclaps against the towering wall of snow-capped mountains that forms the Iranian border, a few miles away. The shooting only enraged the crowd, and as the guards retreated in a panic, the protesters reached the monument and began smashing its windows and glass display cases with stones. Inside, protesters poured propane from a can and set fire to it. Within minutes, flames were licking from the windows and a thick column of black smoke was twisting into the bright blue sky.

The security guards moved back toward the monument, and some began firing weapons into the retreating crowd. One bullet sliced through the chest of Kurdistan Ahmed, a 17-year-old high school student, and he collapsed onto the grass, dying.

By noon, it was over. One protester was dead, six were wounded, and most of the Patriotic Union of Kurdistan guards had retreated to their compound on the edge of town, leaving the monument a blackened hulk of broken glass and shattered tiles.
Posted by: Steve White || 03/17/2006 00:00 || Comments || Link || E-Mail|| [6462 views] Top|| File under:
Iraqi Police Find 25 Bodies in Baghdad
Iraqi police found 25 bodies discarded in various parts of Baghdad overnight, the Interior Ministry said Thursday, part of a wave of apparent sectarian killing. The victims, all men who had been shot, were discovered between 7 p.m. Wednesday and 7 a.m. Thursday in both Shiite and Sunni Muslim neighborhoods, said Lt. Col. Falah al-Mohammedawi, an official with the ministry that oversees police. The men were in civilian clothes and many had their hands bound.

The capital, where Sunnis and Shiites live side-by-side, has suffered a surge of sectarian killing since bombers destroyed an important Shiite shrine in Samarra on Feb. 22 and ripped apart markets in a Baghdad Shiite slum on Sunday. U.S. and Iraqi officials blamed insurgents bent on fomenting civil war for both attacks.
Posted by: Fred || 03/17/2006 00:00 || Comments || Link || E-Mail|| [6463 views] Top|| File under:
Israel-Palestine-Jordan
Saadat Denies Involvement in Killing of Israeli Minister
A Palestinian leader seized by Israel in a raid on a West Bank jail denied any responsibility for his group's 2001 assassination of an Israeli Cabinet Minister, his lawyer said yesterday. "I reject the accusations," Ahmed Saadat was quoted as saying by his attorney, who met the Popular Front for the Liberation of Palestine (PFLP) chief at an Israeli detention center in Jerusalem.
Israel has said Saadat, taken into custody during a raid on a Jericho prison on Tuesday, gave the orders for the killing of Cabinet Minister Rehavam Zeevi. The PFLP said it shot Zeevi to avenge Israel's killing of one of its leaders. Four members of a PFLP cell convicted by a Palestinian court in 2002 of carrying out the assassination were also seized by Israeli troops at the jail after a daylong siege. Saadat was jailed by the Palestinians in connection with the assassination but was never convicted of the charge.
Posted by: Fred || 03/17/2006 00:00 || Comments || Link || E-Mail|| [6465 views] Top|| File under:
Israeli soldier killed in Jenin clash
An Israeli soldier has been killed in a fierce gun battle that erupted after troops surrounded two houses in the West Bank. The shooting took place after Israeli troops took over homes in the town of Jenin where a group of gunmen was hiding, taking up position and fighting them. Palestinian witnesses said the soldiers had usef loudspeakers to call to the armed group to surrender. The Israeli army said an exchange of fire ensued, in which the soldier was killed. One Palestinian came running out early on in the gun battle, and four others surrendered later, it said.

Palestinian gunmen took to the streets immediately after the houses were surrounded, exchanging fire with troops. Palestinian students threw stones at Israeli soldiers, and an army bulldozer tried to disperse the crowd. The five men were said to belong to Islamic Jihad and the Al Aqsa Martyrs Brigades, a group with ties to the Fatah movement.

Earlier on Thursday, Palestinian gunmen shot and wounded two Israeli motorists near a Jewish settlement in the northern West Bank. The Israelis were taken to hospital with light to moderate wounds, the army said. The Jenin operation comes two days after the army conducted a prison raid in the West Bank town of Jericho, spiriting away six prisoners, including Ahmed Saadat, a leader of the People's Front for the Liberation of Palestine.
Posted by: Fred || 03/17/2006 00:00 || Comments || Link || E-Mail|| [6463 views] Top|| File under:
Southeast Asia
MILF Disowns Rebels Who Surrendered
An official of the Moro Islamic Liberation Front (MILF) yesterday disowned the 50 rebels who surrendered on Wednesday to government troops in the southern province of North Cotabato. MILF spokesman Eid Kabalu said the rebels, led by Pendi Ampatuan and Ismael Pagiloyen, belonged to the Moro National Liberation Front (MNLF) of Nur Misuari, which signed a peace agreement with Manila in Sepember 1996.

"They were former members of the Moro National Liberation Front, and not the MILF. There is no reason for MILF members to surrender because the MILF is a revolutionary organization fighting for self-determination," Kabalu said in an interview. The surrender of the group of Ampatuan and Pagiloyen, held at a Philippine Army camp in Carmen town, North Cotabato, coincided with the MILF's announcement that it will resume peace talks with government negotiators next week.

Maj. Gamal Hayudini, a spokesman for the military's Southern Command, said the rebels voluntarily surrendered. "The rebels have finally returned to the folds of the law after long years of being with the MILF. They have pledged their allegiance to the government and we will help them start a new life and transform them into productive and responsible citizens," Hayudini told Arab News.
Posted by: Fred || 03/17/2006 00:00 || Comments || Link || E-Mail|| [6464 views] Top|| File under:
Syria-Lebanon-Iran
ChiCom Ambassador: Give Iran Nukers 4 to 6 Weeks to Comply
CHINESE ambassador Wang Guangya has said Beijing was prepared to give Iran "four weeks to six weeks" to comply with demands by the UN nuclear watchdog that it halt all uranium enrichment activities.

Speaking before a formal meeting of the UN Security Council on the crisis, the Chinese UN envoy said: "We must leave sufficient time for diplomacy and for the IAEA (International Atomic Energy Agency) to work ... at least four weeks to six weeks."
Posted by: Captain America || 03/17/2006 16:37 || Comments || Link || E-Mail|| [6463 views] Top|| File under:
Curt Weldon: Bin Laden Is Dead
Rep. Curt Weldon, who broke the Able Danger story last year revealing that military intelligence had identified lead hijacker Mohammed Atta as a terrorist threat before the 9/11 attacks, now says that Osama bin Laden has died.

Weldon made the stunning claim during an interview Wednesday with the Philadelphia Inquirer, which reported: "Weldon is making explosive new allegations. He says a high-level source has told him that terrorist leader Osama bin Laden has died in Iran, where he has been in hiding." Weldon cited as his source an Iranian exile code-named Ali, telling the paper: "Ali's told me that Osama bin Laden is dead. He died in Iran." Weldon said he last spoke to Ali three weeks ago. The Iranian exile was a prominent source for his 2005 book, "Countdown to Terror." The book also contained the first mention of the Able Danger data mining operation.

The Pennsylvania Republican has long alleged that bin Laden has been using Iran for sanctuary. In June last year, Weldon said in a TV interview: "I'm confident that I know for sure that [bin Laden] has been in and out of Iran ... Two years ago, he was in the southern town of Ladis, 10 kilometers inside the Pakistan border. I also know that earlier this year, he had a meeting with al-Zarqawi in Tehran ...

Well, if they needed to meet, Tehran would be a logical place

"If you look at the recent comments coming out of both the CIA and some of our military generals in theater, they're now acknowledging the same thing that I've been saying - that in fact, he's been in and out of Iran. "[But] no one can prove it exactly until we capture him."
Posted by: Steve || 03/17/2006 09:52 || Comments || Link || E-Mail|| [6473 views] Top|| File under:
Iran says nuclear program not negotiable
TEHERAN - Iran reiterated Friday that its nuclear program is not up for negotiation, despite possible calls by the UN Security Council for it to accede to demands by the UN nuclear watchdog and immediately halt all nuclear enrichment activities.

"We have said it many times, our nuclear program is a peaceful one. The right of the Iranian people of having it is not negotiable," Foreign Minister Manouchehr Mottaki told Tehran worshippers in speech before the sermon. "The right of the Iranian nation is stated in the Non-Proliferation Treaty, and the right was not bestowed to us by other countries," he said, as worshippers chanted "nuclear energy is our undeniable right."

The International Atomic Energy Agency's "reporting Iran's nuclear case to the United Nations Security Council is a politicized move," Mottaki added. Meanwhile, the head of Iran's body Guardian Council vetting body, Ayatollah Ali Janati said: "They have taken us to the Security Council; they can do what ever they want to do." However, he added "we will resist and we are ready to pay the price." Leading the Friday prayer sermon, Janati said "we have to stand firm since the glory of Islam and Muslims depends on things like this."

The full council is set to meet Friday to consider a Franco-British statement calling on Iran to accede to all demands made by the IAEA and immediately halt all nuclear enrichment activities. The text urges Iran to resume implementation of the nuclear Non-Proliferation Treaty's Additional Protocol, which allows for wider inspections of a country's nuclear facilities. It also requests IAEA head Mohamed ElBaradei to report on Iranian compliance within 14 days.
Posted by: Steve || 03/17/2006 08:55 || Comments || Link || E-Mail|| [6465 views] Top|| File under:
22 killed at Iran border
At least 21 people have been killed by gunmen near Iran's border with Afghanistan on Thursday night, the official IRNA news agency has reported.
Iranian Police Commander Gen Esmail Ahmadi-Moqaddam said the gunmen posed as police and closed the Zabol-Zahedan road in Sistan-Baluchistan Province. Gen Ahmadi-Moqaddam said US and British intelligence were behind the attack.
Correspondents say the Iran-Afghanistan border area is notorious for drug trafficking and kidnappings.

Speaking to reporters shortly after landing at Zahedan's airport on Friday morning, Gen Ahmadi-Moqaddam said the gunmen had closed the Zabol-Zahedan road at around 2100 (1730 GMT) on Thursday night. "People thought they were Iranian police," he said. After killing the civilians the attacks had fled across the border to Afghanistan, he added.

Gen Ahmadi-Moqaddam said he had information indicating that US and UK intelligence services had held meetings with the gunmen. "The said intelligence services had instructed the local bandits on ways of undermining security in the region," he said. "It seems that they are pursuing the same policy that they did in the Iraqi town of Samarra, that is, to provoke fighting between Shias and Sunnis." The US and UK have troops stationed in southern Afghanistan as part of a Nato peacekeeping force.

Additional: Iran Focus
Tehran, Iran, Mar. 17 – Twenty-two Iranian government and provincial officials were killed in an ambush in the south-eastern province of Sistan-va-Baluchistan in the early hours of Friday morning, the government-owned news agency Fars reported. The incident occurred at 1:20 am as a convoy packed with officials was returning from a gathering in Zabol to the city of Zahedan.

Unidentified gunmen opened fire on the convoy close to Shileh Bridge killing 22 and injuring seven officials, the report said. Among those injured in the attack was believed to be the governor of Zahedan, Hossein-Ali Nouri. The report said that he was shot five times and is in critical condition. The head of security of the Zahedan governorate also died in the attack. The report quoted an "informed source" in a hospital in Zabol as saying that 50 individuals were killed or injured in the attack.

I thought the "21 civilians killed" part sounded fishy


Sistan-va-Baluchistan Province is home to Baluchis, a predominantly Sunni Muslim ethnic minority. Iran has witnessed escalating unrest in recent months in areas populated by Baluchis, who complain of discriminatory and repressive policies by the Shiite clerics who rule the country.

Additional: Middle East Online
By Farhad Pouladi - TEHRAN

Afghan bandits with links to US and British security services have killed 22 people in Iran and seized an unknown number of others in an ambush that also left a senior official critically wounded, officials said Friday. Police said "a group of armed bandits who crossed the Afghanistan border killed 21 people and injured another seven innocent people driving in their vehicles" between the border city of Zabol and Zahedan, the provincial capital of Sistan-Baluchistan.

The southeastern province's deputy governor general for security, Mohsen Sadeghi, later raised the death toll to 22 and said that, "according to the reports we got, one of the seven injured people is in a critical condition."

A source in the interior ministry said: "Hossein Ali Nouri, the governor of Zahedan and his deputy have been critically wounded and both are in intensive care in hospital." According to some Iranian news agencies, Nouri and his deputy were shot several times in the chest and abdomen.

Looks like Iran Focus got it right


The interior ministry source, speaking on condition of anonymity, added that "apparently a number of people have been taken hostage. "Iran is seriously pursuing the case, and that's why the head of police is here to command the search for the bandits," he added.

The officials were returning to Zahedan after attending a ceremony of war commanders in Zabol, the reports added. "A number of victim's families have told us that their relatives have been taken hostage, but we cannot confirm it yet," he added.

Iran's police commander, Brigadier General Esmail Ahmadi-Moqaddam, told state television "we have information that the bandits in Sistan-Baluchistan area had some meetings with the British and the American security services. "These services have dictated plans to the bandits on how to destabilise the area. They are trying to spread disputes between Shiites and Sunnis. This is a terrorist action against innocent civilians," he told reporters upon arriving at Zahedan's airport.

Ahmadi-Moqaddam said the bandits had killed Shiites, who were stopped at a mock checkpoint. "There is the possibility that the bandits have escaped to Afghanistan since the area is close to the border," he added.

Sistan-Baluchistan, a mostly Sunni Muslim province in predominantly Shiite Iran, is notoriously lawless and is a key transit route for opium and other drugs from Afghanistan and Pakistan headed for Europe and the Gulf. Some three month ago, a group of Iranian soldiers was kidnapped near the border with Pakistan by a hardline Sunni Muslim group operating in the unruly border area. They were later released. Iranian officials and media had initially said the kidnappers were bandits, drug traffickers or dissident tribesmen.
Posted by: Steve || 03/17/2006 08:37 || Comments || Link || E-Mail|| [6472 views] Top|| File under:
Iran police arrest 1,000 during fire festival in Tehran
Tehran, Iran, Mar. 16 – Iran's paramilitary police arrested 1,000 individuals in the Iranian capital during Tuesday night's annual fire festival, Tehran's deputy chief prosecutor announced on Thursday. "On the night leading to the [Persian calendar] year's final Wednesday, 1,000 individuals who were creating disorder and disruption were arrested across Tehran", Mahmoud Salarkia announced. His comments were carried by the state-run news agency ISNA.

The figure was considerably higher than the one announced earlier by Greater Tehran's chief of police. Brigadier General Morteza Talai said on Wednesday that the security forces had arrested 174 people in Tehran during the festival which dissidents turned into widespread anti-government protests.

Salalrkia said that individuals sent to prison for their actions late Tuesday would remain behind bars over the Persian New Year period, adding that a number of detained individuals who repented in writing had been released. Talai had said that some 729 motorcyclists who broke the ban on motorbike riding during the day were detained.


Wonder if we can send the Hell's Angels to Iran. Just for a while?

Despite a massive crackdown to prevent this year's "fire festival" from turning into scenes of anti-governments protests, young people took to the streets across Iran to defy the government ban and celebrate the last Tuesday of the Persian year with a big bang. In Tehran and several other cities effigies of Iran's theocratic rulers, including those of Supreme Leader Ayatollah Ali Khamenei, were set on fire. Posters of Iranian officials hung on lampposts in Tehran as well as in other towns and cities were also burnt by disillusioned youths.


From the Sorbonne to the streets of Tehran ...

Iran's State Security Forces (SSF) had also stepped up arrests of people for distribution of fireworks in the past several days. The festival is barely tolerated by the authorities in the Islamic Republic, who object to it on the grounds that it is "un-Islamic".


Most everything that is fun is somehow un-Islamic.

The Tehran Public Prosecution Office had issued a statement, announcing that individuals caught creating "disruption in public order" will receive jail sentences of between three months to one year and up to 74 lashes on their backs in accordance with Iran's Islamic laws. Individuals caught distributing fireworks will receive between three and ten years in prison, the statement said.
Posted by: Steve White || 03/17/2006 00:00 || Comments || Link || E-Mail|| [6462 views] Top|| File under:
Who's in the News
103
[untagged]
Bookmark
E-Mail Me
The Classics
The O Club
Rantburg Store
The Bloids
The Never-ending Story
Thugburg
Gulf War I
The Way We Were
Bio
Merry-Go-Blog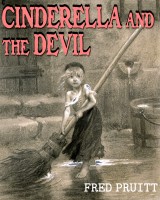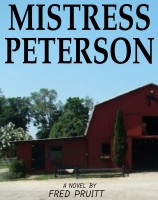 On Sale now!


A multi-volume chronology and reference guide set detailing three years of the Mexican Drug War between 2010 and 2012.

Rantburg.com and borderlandbeat.com correspondent and author Chris Covert presents his first non-fiction work detailing the drug and gang related violence in Mexico.

Chris gives us Mexican press dispatches of drug and gang war violence over three years, presented in a multi volume set intended to chronicle the death, violence and mayhem which has dominated Mexico for six years.
Click here for more information


Meet the Mods
In no particular order...


Steve White
Seafarious
Pappy
lotp
Scooter McGruder
john frum
tu3031
badanov
sherry
ryuge
GolfBravoUSMC
Bright Pebbles
trailing wife
Gloria
Fred
Besoeker
Glenmore
Frank G
3dc
Skidmark
Alaska Paul



Better than the average link...



Rantburg was assembled from recycled algorithms in the United States of America. No trees were destroyed in the production of this weblog. We did hurt some, though. Sorry.
3.236.212.116

Help keep the Burg running! Paypal: