Afghanistan
Five Insurgents Captured in Khost
Five

Death Eaters

have been captured in Khost province


... across the border from Miranshah, within commuting distance of Haqqani hangouts such as Datta Khel and probably within sight of Mordor. Khost is populated by six different tribes of Pashtuns, the largest probably being the Khostwal, from which it takes its name...


during an operation carried out by Afghan and Nato forces, reports say.

The five suspected Taliban fighters were captured during a joint search operation in the province. A local

Taliban capo

is among the detainees.

According to reports the operation was conducted in Bak district on Tuesday. Afghan forces have also seized a weapons cache in the operation.

The Taliban have not yet commented on the operation.

Khost has previously witnessed

krazed killer

attacks including raids on foreign forces outposts and bases in which Talibs have suffered heavy casualties.
Posted by: Fred || 03/17/2011 00:00 || Comments || Link || E-Mail|| [6466 views] Top|| File under: Taliban
Security deteriorating in Afghanistan, life untenable: ICRC
Life for ordinary Afghans has become untenable, the

Red Thingy

said on Tuesday, with security seriously deteriorating in the first two months of the year due to a surge in Taliban attacks and accidental NATO strikes on civilians.

Violence in Afghanistan is at its worst since the Taliban were

tossed

nearly a decade ago, despite the presence of around 150,000 foreign troops, and with Afghan forces to start taking over securing parts of the country in a few months.

The International Committee of the

Red Thingy

(ICRC) said January and February were particularly bad for Afghans, with more

suicide kaboom

s in public places, more roads strewn with bombs and more international military operations gone wrong.

On Tuesday, Afghan officials said two children were killed in an air strike by NATO-led forces as they were watering fields in eastern Kunar province


... which is right down the road from Binny's house in Chitral...


late on Monday.

"The first two months of 2011 have seen a dramatic deterioration in the security situation for ordinary Afghans," Reto Stocker, the head of the ICRC in Afghanistan, said in a statement.

"It is an untenable situation. Civilians must be protected from harm as much as possible, not become victims of the fighting." Civilian casualties caused by NATO forces are a major source of tension between

Afghanistan's Caped President
Hamid Maybe I'll join the Taliban Karzai
... A former Baltimore restaurateur, now 12th and current President of Afghanistan, displacing the legitimate president Rabbani in December 2004. He was installed as the dominant political figure after the removal of the Taliban regime in late 2001 in a vain attempt to put a Pashtun face on the successor state to the Taliban. After the 2004 presidential election, he was declared president regardless of what the actual vote count was. He won a second, even more dubious, five-year-term after the 2009 presidential election. His grip on reality has been slipping steadily since around 2007, probably from heavy drug use...
and his Western allies. They also anger Afghans, complicating efforts to win their support for a war that, for most people, has brought only misery.

Abdul Marjan, district chief of Chawki in Kunar where the two brothers, aged 10 and 15, where killed, said the boys had been working on irrigation channels before they were hit.

"They might have been mistaken for

bully boyz

as they were carrying spades on their shoulders," Marjan told

Rooters

.

Shahzada Shahid, a

politician

from Kunar, said the pair were students who had gone out to help work their father's fields.
Posted by: Fred || 03/17/2011 00:00 || Comments || Link || E-Mail|| [6466 views] Top|| File under: Taliban
Africa North
Obama Asks UN to Allow Strikes Against Libya
Now that the rebels have been wiped out, isn't this a little late? Do you even know who is left to support now?


The Obama administration is pushing hard for a Thursday vote on a U.N. Security Council resolution authorizing airstrikes and other measures to stop Libyan leader Col. Muammar al-Qaddafi from killing more civilians and defeating rebel forces in Libya.

Secretary of State Hillary Clinton said Thursday that a U.N. no-fly zone over Libya "requires certain actions taken to protect the planes and the pilots, including bombing targets like the Libyan defense systems."

Clinton told reporters in Tunisia the specifics of international action against Qaddafi were still being negotiated at the United Nations in New York.

The move comes as Qaddafi forces have made "significant strides" against the rebels in Libya. Qaddafi forces said it would cease military operations on Sunday to give rebels a chance to surrender, without giving further details about the offer, Reuters reported, citing Al Arabiya TV.

The U.S. wants the Security Council to approve planes, troops or ships to stop attacks by Qaddafi on the rebels, according to a diplomat familiar with closed-door negotiations.
Posted by: Ebbinesing Prince of the Trolls2232 || 03/17/2011 13:31 || Comments || Link || E-Mail|| [6485 views] Top|| File under:
Rebels fight to stall Gaddafi's army in east
NEAR AJDABIYAH, Libya, March 17 - Libyan rebels have fought back against Muammar Gaddafi's troops around the eastern town of Ajdabiyah, hampering their push towards the insurgent capital Benghazi. Government forces captured Ajdabiyah, 150 km (90 miles) south of Benghazi on the Gulf of Sirte, on Tuesday after most of its rebel defenders retreated from a heavy artillery barrage.

One rebel officer said on Wednesday the town had been lost and the fighters who remained had handed over their weapons. But some apparently refused to surrender or flee.

By Wednesday evening, residents said the rebels held the centre of town while forces loyal to Gaddafi were mostly on its eastern outskirts.

Jibril al-Huweidi, a doctor at Benghazi's al-Jalaa Hospital, said he heard from ambulance drivers coming in from Ajdabiyah that they could shuttle back and forth without much problem.

"Only the eastern part of Ajdabiyahis controlled by Gaddafi's men," he said. "There are a couple of tanks there that sporadically fire at the city. But Ajdabiyah's city centre and other access points are peaceful and not one man from Gaddafi's force wanders around."

Another Benghazi resident, Faiza Ali, said she spoke to relatives in Ajdabiyah on Wednesday evening. "They said they are fine."

Rebels had ambushed Gaddafi forces outside the city and were still battling them, she said.
Posted by: Steve White || 03/17/2011 00:00 || Comments || Link || E-Mail|| [6467 views] Top|| File under:
No Decision Yet from UNSC on Libya No-Fly Zone
Negotiations among members of the U.N. Security Council ended Wednesday without consensus on a draft resolution authorizing a No-Fly Zone over Libya, where forces loyal to leader Moammar Gadhafi are bearing down on rebel strongholds in the eastern part of the country. Russia pushed for a separate cease-fire resolution, while the United States said the council might need to consider measures that go beyond a No-Fly Zone.

After the day-long consultations, U.S. Ambassador Susan Rice told reporters that Washington wants a broad range of actions that will effectively protect civilians and increase the pressure on the Gadhafi regime to stop the killing and allow the Libyan people to express themselves freely and peacefully, but she did not detail what those measures might be.


Because she can't. She doesn't know. She has no idea.

But I do.

You could for example hunt Gadaffy down. You could for example implement a real no-fly zone. You could for example use air strikes to whack Gadaffy's armor and artillery. You could for example airlift in some of the vaunted Arab League forces to defend Benghazi.

But Susan won't advocate any of that because, as a liberal progressive nudnik and professional academic gadfly, she finds the use of force to be icky.

This means that the people of Libya, the ones who remain alive, won't be able to express themselves 'freely and peacefully'. Susan, after lunch, will move on.

"We are discussing very seriously and leading efforts in the Council around a range of actions that we believe could be effective in protecting civilians -- those include discussion of a No-Fly Zone. But the U.S. view is that we need to be prepared to contemplate steps that include, but perhaps go beyond, a No-Fly Zone. At this point, as the situation on the ground has evolved, and as a No-Fly Zone has inherent limitations in terms of protection of civilians at immediate risk," she said.

The request for the No-Fly Zone came from the Arab League, and Ambassador Rice said Arab leadership and participation in a possible No-Fly Zone would be very important.


The Arab League couldn't deliver on a no-fly zone inside of six months. The Egyptian Air Force might be able to do it, and quickly, but they're busy right now figuring out who to support in Cairo.

Russian Ambassador Vitaly Churkin expressed his regret that council members did not embrace a Russian proposal to adopt a resolution calling for an immediate cease-fire. Earlier Wednesday, U.N. Secretary-General Ban Ki-moon made his own appeal for a cease-fire. Ambassador Churkin said Mr. Ban's call coupled with one from the Council might have served to halt the bloodshed.
"Our idea was to do this brief cease-fire resolution and then continue working as fast as we can. We were not rejecting at all -- we were not rejecting at all -- this larger resolution. We participated in the discussion and prepared to consider it. But our idea was that a strong signal from the Security Council might be useful today," Churkin said.

But some Western diplomats said they rejected the Russian proposal because it "had no teeth" and would not have been stronger than resolution 1970, which the council adopted two weeks ago. That resolution imposed financial and travel sanctions on the Gadhafi government, as well as an arms embargo and a referral to the International Criminal Court.


Carla del Ponte is working as fast as she can...

As the negotiations continued in New York, the situation appeared to grow more dire for the opposition in Libya, after Moammar Gadhafi's son, Seif al-Islam, said in a television interview that government forces are closing in on them and would soon take the rebel city of Benghazi. He urged the rebels to leave the country.

Libya's Deputy U.N. Ambassador, who is allied with the opposition National Transitional Council, told reporters that mercenaries working for Colonel Gadhafi are moving in a column of more than 400 vehicles toward the city of Ajdabiya with instructions to kill everyone and destroy every building. Ibrahim Dabbashi warned that Colonel Gadafi had also gathered forces in the country's western mountains and planned to move on Berber villages there, which he said would be tantamount to ethnic cleansing.

Despite the military escalation Dabbashi said the rebels could hold off the Gadhafi forces and protect their eastern stronghold of Benghazi, but he nevertheless urged the council to adopt a resolution quickly.

Council diplomats said they believe the No-Fly Zone resolution will come to a vote on Thursday.


When it does, China and Russia will veto it.
Posted by: Steve White || 03/17/2011 00:00 || Comments || Link || E-Mail|| [6481 views] Top|| File under:
Support for revolt 'has started to crack' in Benghazi
Saif al-Islam Gaddafi, the London-educated son of Muammar Gaddafi, has vowed that as forces loyal to the Libyan strongman advance toward the rebel-held eastern city of Benghazi, "everything will be finished in 48 hours".

In an interview with the France-based TV station Euronews Wednesday, Saif ridiculed French President Nicolas Sarkozy's decision to recognise the opposition Transitional National Council as the legitimate representative of the Libyan people. "The military operations are finished," he said. "In 48 hours everything will be over. Our forces are close to Benghazi."

FRANCE 24's Cyril Vanier returned to Paris on Monday after two weeks of reporting in and around the rebel bastion of Benghazi. He believes that while the Gaddafi regime has long warned that there would be a crackdown on any opposition, this time, the Libyan strongman's threats seemed convincing. Benghazi, he said, could fall in a matter of weeks or even days. The country's second largest city, Benghazi has been held by the anti-Gaddafi rebels since February 20.

"The pro-Gaddafi forces have been advancing for a week," said Vanier. "They are at the gates of Adjabiya (to the west of Benghazi). If Adjabiya falls, there's nothing to prevent pro-Gaddafi troops from taking Benghazi."

During the two weeks he was in the region, Vanier said he detected a gradual erosion of popular support for the insurgency. "What has changed between the time of our arrival and our departure is that within the population, the support for the resistance movement began to crack. In the early days of the revolt, there was a feeling that there was no stopping the revolution. Every single Libyan sensed it and officially everyone supported the revolution."

But 14 days after he arrived, that support began to crack. "When we left, we began to see that this homogeneity was cracking and some people began telling us that they were pro-Gaddafi," he said.

According to Vanier, many Benghazi residents began considering a post-revolution scenario led by Gaddafi, in which they had to be "prepared to make concessions with the 'new' Gaddafi regime."
Posted by: Steve White || 03/17/2011 00:00 || Comments || Link || E-Mail|| [6482 views] Top|| File under:
Qadaffy shells Misrata, threatens rebel stronghold
[Ennahar] Muammar Qadaffy's forces bombarded Libya's third largest city with artillery fire and advanced on the rebel stronghold of Benghazi on Wednesday as diplomatic steps to prevent him quelling a revolt ran aground.

In Geneva, former French foreign minister Bernard Kouchner berated the international community for its delay in imposing a no-fly zone, saying it was already too late to save lives.

"A no-fly zone is a minimum. It's certainly already too late," Kouchner said of the crackdown on the revolt, an increasingly vulnerable-looking uprising inspired by pro-democracy rebellions that toppled the Egyptian and Tunisian presidents.

"We've known since three weeks that the poor civil society, the poor people, are dying. And we are doing nothing," he told World Radio Switzerland.

In Benghazi, seat of the

beturbanned goon

s' provisional national council, the mood was a mixture of defiance and nervousness, with some citizens predicting a bloodbath and others confident the rebels would still snatch victory.

Italy, a potential base for a no-fly zone proposed by Britain and

La Belle France

, ruled out military intervention in the oil-exporting north African country.

"We cannot have war, the international community should not, does not want and cannot do it," Foreign Minister Franco Frattini said in Rome.

A newspaper in Benghazi reported that a Russian-made MiG-36 aircraft, operated by the rebels, had bombed the airport at Al Kardabiya near Qadaffy's hometown of Sirte on Wednesday.

The Brnieq newspaper said the bombing raid was in retaliation for an attack by warplanes on Benghazi's airport. Libya's Jana state news agency quoted the director of Sirte airport as saying the report was "false and unfounded."

Both the rebel administration and the government in Tripoli have in the past few days put out information about military gains which has later turned out to be untrue.

But the rebels' position looked highly vulnerable after the government said its troops took control of the junction at Ajdabiyah, opening the way to Benghazi.

The Libyan army told residents of Benghazi to lay down their arms, and one of Qadaffy's sons, Saif al-Islam, told Euronews TV that Libya's second largest city would fall whether or not there was a no-fly zone.

"Everything will be over in 48 hours," he said.

Saif, once seen as Libya's Western-friendly face, lashed out at President Nicolas Sarkozy for being the first foreign leader to condemn Qadaffy and back the rebel Libyan National Council, calling him a "clown."

He said Libya had contributed to Sarkozy's 2007 election campaign financing and demanded he return the money. Sarkozy's office denied that he had accepted any funding from Libya.

MISRATA: HEAVY BOMBARDMENTS
Libyan state television called on all loyalist forces in the east to join the government advance toward Benghazi.

Aid organization Medecins Sans Frontieres said the violence had forced it to withdraw its staff from Benghazi and begin moving teams to Alexandria in Egypt.

Residents in Misrata, the country's third largest city 200 km (130 miles) east of Tripoli, Qadaffy's stronghold, said his forces attacked the rebel-held city with tanks and artillery.

The shelling killed at least five people and

maimed

11, a doctor at Misrata hospital said by telephone.

"Very heavy bombardments are taking place now from three sides. They are using heavy weapons including tanks and artillery ... They have yet to enter the town," said one resident, called Mohammed, by telephone.

Foreign powers have condemned Qadaffy's crackdown but show little appetite for action to support the revolt. A Qadaffy victory and the suppression of protests in Bahrain could turn the tide in the region against pro-democracy movements.

GADDAFI CHALLENGES WEST
A meeting of Group of Eight foreign ministers in

Gay Paree

this week failed to get the agreement

La Belle France

was hoping for to support a no-fly zone being imposed over Libya, an issue that has also divided the U.N. Security Council.

Supporters of a no-fly zone to halt Libyan government air strikes on rebels circulated a draft resolution at the council on Tuesday that would authorize one, but other states said questions remained.

NATO has set three conditions for it to enforce a no-fly zone over Libya: regional support, proof its help is needed and a Security Council resolution.

An Arab League call for a no-fly zone satisfies the first condition, but with access to most of Libya barred by Qadaffy's security forces, hard evidence that NATO intervention is needed to avert atrocities or a humanitarian disaster is scarce.

Growing numbers of Libyans are now crossing into Egypt fleeing Qadaffy's advance, the U.N. refugee agency said.

In a televised speech, Qadaffy taunted Western countries that have backed the imposition of a no-fly zone to come and get him. "You want to strike us? Come and give it a try," he said.

In an interview with the Italian daily Il Giornale published on Tuesday, Qadaffy said that if western forces attacked Libya, he would ally with al Qaeda "and declare holy war."

In Benghazi, where the revolt began in mid-February, residents said they had found leaflets lying in the city streets suggesting that if they gave up the fight against Qadaffy now, they would not be harmed or punished.

The leaflest accused rebels of being driven by al Qaeda and high on drugs, a charge routinely leveled by the government against the unprecedented uprising.

Salah Ben-Saud, a retired undersecretary at the Agriculture Ministry, said in Benghazi that life in the town was normal and "pro-Qadaffy people have not really shown their face."

"There were rumors that he (Qadaffy) would try to take back Benghazi and that made people a bit nervous, but he didn't and people here don't think he would succeed anyway if he tried."

Thousands gathered in a square in Benghazi on Tuesday evening denouncing Qadaffy as a tyrant and throwing shoes and other objects at his image projected upside down on a wall.
Continued on Page 49
Posted by: Fred || 03/17/2011 00:00 || Comments || Link || E-Mail|| [6465 views] Top|| File under:
A month after the start of the revolt, Gaddafi has taken advantage in Libya
[Ennahar] The pro-Qadaffy forces have regained the advantage in Libya, advancing eastward through bombings, a month after the beginning of a revolt that has turned into civil war without the G8 reach Tuesday agreement on military intervention.

The rebels "have no hope, now it's a lost cause for them," assured
Colonel Muammar Qadaffy
... dictator of Libya since 1969. From 1972, when he relinquished the title of prime minister, he has been accorded the honorifics Guide of the First of September Great Revolution of the Socialist People's Libyan Arab Jamahiriya or Brotherly Leader and Guide of the Revolution. With the death of Omar Bongo of Gabon on 8 June 2009, he became the longest serving of all current non-royal national leaders. He is also the longest-serving ruler of Libya since Tripoli became an Ottoman province in 1551. When Chairman Mao was all the rage and millions of people were flashing his Little Red Book, Qadaffy came out with his own Little Green Book, which didn't do as well. Qadaffy's instability has been an inspiration to the Arab world and to Africa, which he would like to rule...
in an interview with Italian daily Il Giornale, rejecting in advance any negotiation with "terrorists."

For

jihad boy

s, there are only "two choices: surrender or flee," he added, promising not to kill those who surrendered.
In Ajdabiya, strategic communication node and final lock at 160 km south of the stronghold of the opposition in Benghazi, government forces have carried out an Arclight airstrike Tuesday that killed one person and

maimed

another. The city hospital has also received two dead and one

maimed

in the forehead Monday night to Tuesday.

"We are civilians. What can we do against heavy weapons, against tanks, Grad rockets and warships?" Lamented Dr. Suleiman Al-Abeid, who came to Al-Baida (north-east ). "Unless NATO intervenes, he will kill us all," he said.

Residents said sporadic fighting continued in Brega, oil site 80 km to the west, but the front line itself was now 6 km west of Ajdabiya.

Monday, planes dropped leaflets over Ajdabiya: "We come to free you from terrorists," they announced, but cautioned that the city would be searched house to house to root out the "rats".

The major powers met in

Gay Paree

at the G8 could not agree on military action. French Foreign Minister Alain Juppe, acknowledged he had "not convinced" his partner.

"Qadaffy mark points," he lamented. He outlined a tightening of sanctions against the Libyan regime, including a possible maritime embargo, but believes that the international community could not prevent the government forces to resume Benghazi.

Barack B.O. Obama on Monday reiterated his warning to the Libyan leader: "Qadaffy has lost his legitimacy and he must go away," he said.

But his Secretary of State
Hillary Clinton
... sometimes described as the Smartest Woman in the World and at other times as Mrs. Bill, never as Another Walter Q. Gresham ...
refused to promise military aid to the rebels, even in the form of arms shipments, at a meeting Monday in

Gay Paree

with Mahmoud Jibril, a member of the National Transitional Council (CNT) introduced by the opposition in Benghazi.

Clinton has only raised the possibility of political and economic assistance to the Libyan opposition.

Time is running yet for the

jihad boy

s. The Libyan army announced Sunday it was running "to serve" the whole country. Since February 15, the bloody suppression of the insurgency has killed at least hundreds dead and forced more than 250,000 people to flee the country.
Posted by: Fred || 03/17/2011 00:00 || Comments || Link || E-Mail|| [6467 views] Top|| File under:
AQIM suspects stand trial for American NGO worker slaying
[Maghrebia] Three terror suspects went on trial in Nouakchott Monday (March 13th) for the 2009 slaying of American NGO worker Christopher Leggett, AP reported. Alleged al-Qaeda in the Islamic Maghreb members Mohamed Abdallahi Ould Ahmednah, Didi Ould Bezeid and Mohamed Mahmoud Ould Khouna could face the death penalty.

Posted by: Fred || 03/17/2011 00:00 || Comments || Link || E-Mail|| [6465 views] Top|| File under: al-Qaeda in North Africa
Libyan opposition: Gaddafi running out of options
[Asharq al-Aswat] Major General Abdul-Fattah Younis is the head of the Military Council, a faction within the Libyan opposition's Transitional National Council. Younis previously held the position of Interior Minister in Qadaffy's regime; however he defected during the early days of the Libyan popular revolution. This represented a major political and moral blow to the Libyan leader, who later claimed that Younis had been forced to defect by the rebel troops. Younis denies this allegation, and also refutes the reports that he had been shot during the ongoing conflict.

In an exclusive interview with Asharq al-Awsat, conducted via telephone from the Military Council headquarters in Benghazi, Younis provided his take on the current situation in Libya. He said that Qadaffy now has no options other than to be killed or surrender, and stressed that the revolutionaries would regain control of the Libyan cities that the regime seized control of yesterday.

Younis also praised the Saudi, Gulf, and Arab stances toward the current situation in Libya, and pointed out that the imposition of a no-fly zone against Qadaffy's military aircraft would equalize the balance of power between Qadaffy and the revolutionaries, to a certain extent.
Posted by: Fred || 03/17/2011 00:00 || Comments || Link || E-Mail|| [6464 views] Top|| File under:
Arabia
Bahrain forces launch crackdown on protesters
[Ennahar] Bahraini forces backed by helicopters launched a crackdown on protesters on Wednesday, imposing a curfew and clearing hundreds from a camp that had become the symbol of an uprising by the Shi'ite

Mohammedan

majority.

Hospital sources said three

coppers

and three protesters were killed in the assault that began a day after Bahrain declared martial law to quell sectarian unrest that has sucked in troops from fellow Sunni-ruled neighbor

Soddy Arabia

.

A member of parliament from the largest Shi'ite

Mohammedan

opposition group denounced the government assault as a declaration of war on the Shi'ite community.

"This is war of annihilation. This does not happen even in wars and this is not acceptable," Abdel Jalil Khalil, the head of Wefaq's 18-member parliament bloc, said.

"I saw them fire live rounds, in front of my own eyes."

A protest called by the youth movement, which had been leading protests at the Pearl roundabout, failed to materialize after the military banned all marches and gatherings and imposed a curfew from 4 p.m. to 4 a.m. (9 a.m. - 9 p.m. EST) across a large swathe of Manama.

A

Rooters

witness saw Bahraini tanks move in the direction of Budaya Street, where the protest was set to take place.

The United States, a close ally of Bahrain and

Soddy Arabia

, has called for restraint in the island kingdom, home to the U.S. Navy's Fifth Fleet. It sent Assistant Secretary of State Jeff Feltman to Bahrain to push for talks to resolve the crisis.

Over 60 percent of Bahrainis are Shi'ites and they complain of discrimination at the hands of the Sunni royal family, the al-Khalifa. Most Shi'ites want a constitutional monarchy but calls by some hardliners for the overthrow of the monarchy have alarmed the Sunni minority, which fears that unrest could serve non-Arab Shi'ite power Iran.

Gulf Arab ruling families are Sunni and analysts say the intervention of their forces in Bahrain might provoke a response from Iran, which supports Shi'ite groups in Iraq and

Leb

.



Iran's diminutive President
Mahmoud Short Round Ahmadinejad said Bahrain's crackdown was "unjustifiable and irreparable."

"Today, we witness the degree of pressure imposed on the majority of people in Bahrain," he said according to state TV.

"What has happened is bad, unjustifiable and irreparable."

CRACKDOWN ACROSS MANAMA

Helicopters flew overhead and riot police fired teargas as they advanced from about 7 a.m. on the Pearl roundabout, focal point of weeks of protests. Youths hurled petrol bombs at police near the roundabout and scattered as new rounds of teargas hit.

The area was cleared within about two hours but protesters knocked down two police in their cars as they

decamped

.

At Budaya health center, a visitor saw about 50 casualties.

"I've seen some terrific wounds, lots of people hurt by bird shot. One had half his head injured with that. One had his hand blown up by some kind of bullet. He was using his other hand to show the victory sign," he told

Rooters

, declining to give his name.

"There's less than 50 injured there but it's very small there's not enough chairs even for everyone. I went to donate blood but they couldn't even test it because of lack of equipment," he added.

A medical source said dozens were taken to Bahrain International Hospital, hit by rubber bullets or shot gun pellets or suffering tear gas inhalation, all weapons used by riot police. One was hit by a live bullet.

Wearing semi-automatic rifles and black face masks, Bahraini troops blocked off several streets including the main road to the Shi'ite area of Sitra. Tanks guarded key intersections and the entrances to some areas. Streets were deserted, shops were closed and people queued at cash machines.

"There are shots near and far. It's not only shooting in the air, it's urban warfare," said a resident who lives near the Budaya Street, adding that forces had cut off some roads leading to Bahrain's airport, on Muharraq island.

Riot police blocked access to Manama's Salmaniya hospital, where many civilian casualties had previously been treated, and witnesses said access to other health centers was also blocked.

It did not appear that Gulf Arab forces invited in by the government for support were involved in the operation.

The crackdown by Bahrain's Sunni-led government against Shi'ite protesters has galvanized Iraq's own Shi'ite community, exacerbating sectarian tension that led to years of war in Iraq.

Iraqi Shi'ite

holy man
Moqtada Tater al-Sadr


... the Iranian catspaw holy man who was 22 years old in 2003 and was nearing 40 in 2010. He spends most of his time in Iran, safely out of the line of fire, where he's learning to be an ayatollah...


called for mass demonstrations in

Storied Baghdad

and Basra on Wednesday in support of mainly-Shi'ite demonstrators in Bahrain.

"This was a major and a dangerous decision because this issue has been internationalized now. There are protests in Iraq, in Iran, in

Leb

," said Wefaq MP Jasim Hussein.

"It has been internationalized and there was no reason when our demands were local demands and nothing to do with

Soddy Arabia

or the United Arab Emirates," he said.

SECTARIAN VIOLENCE

Bahrain has been gripped by its worst unrest since the 1990s after protesters

erupted into the streets

last month, inspired by uprisings that toppled the leaders of Egypt and Tunisia.

Unlike those countries, where the mainly Sunni populations united against the regime, Bahrain is split along sectarian lines, raising the risk of a slide into civil conflict.

The latest crackdown raised the stakes in the crisis between the country's Shi'ite majority and its dominant Sunni minority. The arrival of Saudi troops highlighted that the conflict in Bahrain was part of region-wide hostilities between Sunni Gulf Arab countries and non-Arab Shi'ite Iran.

Swedish Foreign Minister Carl Bildt said on his blog that developments in Bahrain risked a regional conflagration.

"When the Gulf states now send military units to the small and prosperous island state, there is a very critical risk that the situation will instead be seen as part of a broader confrontation," he said.

"While there was most likely initially no Iranian interference, the opportunities for Iran to take advantage of the situation now undeniably grow."

Bahrain's stock market was closed due to the state of emergency, a day after Fitch downgraded Bahrain's sovereign ratings by two notches due to the unrest.

Bahrain 5-yr credit default swaps tightened 7 basis points to 350 basis points on Wednesday, according to Markit data.

In London, Standard Chartered and HSBC Holdings -- two of the leading foreign banks in the country -- said they have closed all their branches in Bahrain on Wednesday. Both banks said their priority was the safety of staff.

The British embassy upgraded the travel warning on its website on Wednesday as the security situation deteriorated and residents trying to flee said flights out of Bahrain were full.

The

United Nations, aka the Oyster Bay Chowder and Marching Society

and Britain have echoed the U.S. call for restraint and the Group of Eight powers expressed concern, though analysts said the escalation showed the limits of U.S. influence when security was threatened.
Posted by: Fred || 03/17/2011 00:00 || Comments || Link || E-Mail|| [6488 views] Top|| File under:
Activist dies in Yemen clashes
[Arab News] An activist of the main Islamist opposition was

rubbed out

in a

shootout

with pro-regime loyalists in northern Yemen on Tuesday.

Tribal sources say Naser Musleh Nasm was "killed in the armed clash with supporters of the ruling General People's Congress," in Al-Jawf province. The same sources said security forces and GPC supporters have surrounded the government headquarters and threatened to evict protesters that have controlled it since Monday.

"The police have warned the demonstrators that they should evacuate the building or else they will be evicted by force," a tribal leader said.

Also on Tuesday Yemen's Interior Ministry sacked the security chief of the southern province of Aden, Brig. Gen. Abdullah Qairan, apparently over the military crackdown on protesters in Aden, local media sources said.

The city has witnessed the most violent

festivities

in the country since the beginning of the wave of protests in January. More than twenty were killed when police used live bullets to disperse protesters.

Protesters and human right activists blamed Qairan for the excessive use of force against the protesters.
Posted by: Fred || 03/17/2011 00:00 || Comments || Link || E-Mail|| [6467 views] Top|| File under:
Saudia plane evacuated after bomb hoax
[Arab News] A Jeddah-bound

Soddy Arabia

n Airlines flight was canceled on Tuesday morning and all passengers on board were evacuated at King Khaled International Airport in Riyadh after a passenger claimed there was a bomb on the plane.

The passenger, a woman, is thought to have made the claim because she decided at the last minute not to travel to Jeddah. The plane was evacuated as a precautionary measure.

Abdullah Al-Ajhar, head of the public relations department at

Soddy Arabia

n Airlines, confirmed the incident.

He said when the woman was asked to remain in her seat she claimed there was a bomb planted on board.

Passengers were then evacuated and accommodated on a subsequent flight two hours later. There were 298 passengers on board.

Al-Ajhar added that the woman was being questioned about her behavior.
Posted by: Fred || 03/17/2011 00:00 || Comments || Link || E-Mail|| [6466 views] Top|| File under:
Caribbean-Latin America
Bad Guys Ambush Torreon Police Commander
For a map of Coahuila, click here
A Torreon police commander and a female municipal police officer were killed in an apparent ambush near Torreon, Coahuila Sunday night, according to Mexican press accounts.

Victor Flores Gallardo, 50, and Patricia Gonzalez Sifuentes, 26, were shot to death by armed suspects at Patricia Gonzalez Sifuentes home where the two police officers went to seek refuge.

Flores Gallardo and Gonzalez Sifuentes were on a remote dirt road near the San Augustine ejido (farm), when armed suspects aboard a convoy of three trucks began pursuit.

The police were aboard Flores Gallardo's Ford Mustang and attempted to seek refuge at the Villas San Agustin colony. The suspects following the commander into the residence and shot him in the backyard, while Gonzalez Sifuentes was shot more than 20 times near the entrance to her home as she attempted to flee the attack.

Flores Gallardo was a retired major of infantry in the Mexican Army and was being considered a replacement for General Carlos Bibiano Villa Castillo as Director General Seguridad Publica of Torreon.

Bibiano Villa recently resigned his position to take a similar one in Quintana Roo in far southern Mexico.

General Carlos Bibiano Villa Castillo was ambushed earlier this month, but escaped the attack unharmed
To read the Ranburg report on the early March attack on General Villa Castillo, click here.
Posted by: badanov || 03/17/2011 00:00 || Comments || Link || E-Mail|| [6466 views] Top|| File under:
Bad Guys Ambush Chihuahua City Police Commander
A Chihuahua, Chihuahua city police commander and an unidentified female municipal police officer were wounded in an ambush in Chihuahua city at around 1430 hrs Wednesday, according to Mexican press accounts.

The commander, identified as Commandante Federico Balderas, was participating in a surveillance operation in an area near Plaza Vallarta in northern Chihuahua city in his command unit when armed suspects aboard a convoy of two trucks fired on him.

Nearby Chihuahua municipal police officers witnessed the attack and initiated pursuit which continued in the Villa y Revolucion colony. The pursuit ended near the intersection of calles Columbus and Industrias. Reports fail to make clear if any arrests were made; only that two of the vehicles used in the attack were recovered.

Commandante Balderas suffered a minor wound in his leg while the female officer was hit with shrapnel wounds.

AR-15 assault rifles were used in the attack and were fired at least 100 times during the shooting incident.
Posted by: badanov || 03/17/2011 00:00 || Comments || Link || E-Mail|| [6464 views] Top|| File under:
More Mexican Mayhem
20 Die in Northern Mexico

A total of 20 individuals were murdered in ongoing drug and gang violence which included three members of the same family shot to death at their residence in Juarez Tuesday night.
For a map, click here.

Two individuals were found murdered in Juarez Sunday morning, according to the Mexican news daily La Polaka.


A woman was found hanged in front of a residence near the intersection of calles Fortunato Dosal and Sebastian Bermudez. She was still dressed in her pajamas when she was found.


An unidentified man was found shot to death in a vehicle near the corner of calles Agustin Castro and Oasis in the Oasis Revolucion colony.



A politician for the Partido Accion Nacional (PAN) was found stabbed to death in Chihuahua, Chihuahua Sunday morning. Armando Gonzalez Silva, 39, was found in front of the gate of his residence on Calle Los Girasoles in the Los Girasoles colony stabbed multiple times. Gonzalez Silva was formerly the coordinator for the Chihuahua state PAN, and had served as city council under Alvaro Borruel and later Gustavo Madero, who was only months ago elected the national leader for PAN.


Two unidentified men were found shot to death in northern Chihuahua, Chihuahua Sunday. The victims were found lying face down near the intersection of calles Nispero and Transformacio in the Granjas del Valles colony, and had been tortured before being shot. Several spent .223 caliber cartridge casings were found at the scene.


A man in his 30s was found shot to death in the village of Guadalupe Sunday morning. Jesus Manuel Rayos Carrillo, 36, was apparently caught by armed suspects inside his residence near the intersection of calles Sinaloa Poniente and Nuevo Leon and shot.


A woman in her 20s was shot and seriously wounded in Juarez Sunday. Silvia Rodriguez, 26, was at a hair salon near the intersection of Americas and Apatzingan in the Pronaf colony when armed suspects entered the business to rob it and customers. The area was considered to be safe because of a Policia Federal checkpoint nearby. Although reports suggest the assault was incident to a robbery, reports also say the victim was targeted.


A private security guard was shot to death in Juarez Sunday night. Alejandro Moreno, 19, was driving his vehicle with his wife and child aboard near the intersection of Avenida Lopez Mateos and Calle Fernando Borreguero when armed suspects intercepted his vehicle, forced him out and shot him. Police at the scene found several 9mm spent cartridge casings.


A Juarez trial attorney was shot to death in Juarez Monday evening. Pedro Burarini was driving his Jeep Liberty at about 1800 hrs near the corner of calles Tec Milenio and Ejercito Nacional when armed suspects aboard a vehicle fired AK-47 assault rifles, hitting him numerous times in the head.


An unidentified locksmith was shot to death in Juarez Monday evening. The victim and his five year old son were aboard a Dodge Dakota pickup truck at the victim's locksmith business near the intersection of calles Libertad and Municipio Libre when he was shot. The victim's son was not harmed in the shooting.


Two unidentified men were shot to death in Juarez Monday night in two separate incidents, according to the Mexican news daily La Polaka.


A man was shot near the intersection of Calle Francisco Javier Mina and Viaduct Diaz Ordaz. The victim was bound hand and foot, and was shot at least 10 times.


The driver of a tour bus was shot near the intersection of Avenida Gomez Morin and Calle Ortiz Rubio. An armed suspect attempted to board the Linea Valle de Juärez bus and instead of paying fare, pulled a pistol and shot the driver several times.



Two unidentified men were shot to death and two others were wounded at a food stand in Juarez Monday night. The victims were dining at the eatery near Plaza Zaragoza near the intersection of calles Ramon Rayon and Benito Juarez when armed suspects attacked the men. Two of the victims died at the scene.


An unidentified man was shot to death in Juarez Tuesday afternoon. The victim was aboard his Chevrolet S-10 pickup truck near the intersection of calles Basaseachi and Aguirre Laredo when armed suspects shot him.


An unidentified man was shot to death in Juarez Tuesday night. The victim was in his Dodge Dynasty sedan near the intersection of calles Pipila and Porfirio Diaz when he was shot.


Three unidentified members of a family were shot to death in Juarez Tuesday night. The victims were in their residence near the intersection of c les Isla Tiburon and Puerto Rico in the Elias Calles colony when armed suspects entered the home and shot them. The victims included a mother, father, a 17 year old and an infant. Only the infant survived. Reports say the armed suspects used AK-47 assault rifles to kill their victims.


An unidentified man was found immolated in Tijuana, Baja California Tuesday night. The victim was discovered in a Dodge Caravan when firefighters responded to a burning vehicle call on the Tijuana-Tecate highway in the Rancho Los Olivos colony.
Posted by: badanov || 03/17/2011 00:00 || Comments || Link || E-Mail|| [6474 views] Top|| File under:
India-Pakistan
Drone attack kills 30 in North Waziristan
A US drone fired four missiles on Thursday that killed at least 30 militants in Pakistan's North Waziristan tribal region, DawnNews reported.

There were conflicting accounts about the target of the attack in the Dattakhel region of North Waziristan.

The area is a stronghold of Hafiz Gul Bahadur, a Taliban commander who harbours and sends militants across the border to fight western forces in Afghanistan.

One official said the missiles targeted a house as elders loyal to Bahadur were trying to mediate between two warring militant groups inside.

Another official said the drone attacked a vehicle in the area that was passing by a house where some local tribesmen were holding a meeting, killing them.

It was not immediately known if those in the vehicle were also hit.
Posted by: tipper || 03/17/2011 08:24 || Comments || Link || E-Mail|| [6475 views] Top|| File under:
10 injured during protest against Davis release
[Geo News]
Punjab police started baton charge over Pakistain Tahreek e Insaf workers when they were trying to enter in Americian Consulate during the protest against the release of U.S national Raymond Davis involved in murder of two youths.

In the result of police torture some ten protesters injured and six were

tossed in the calaboose

on Wednesday night.

According to details PTI organized a protest at outside of U.S Consulate at Empress Road. During the protest the party workers burned the effigy of Raymond Davis, while a group of youngsters removed the security barriers and they tried to enter toward U.S Consulate but in the mean time police started the baton charge and

tossed in the calaboose

the protesters.

In the result of police action some 10 people injured including Sh Imtiaz, Muhammad Rafiq Butt, Saddat Butt, Ihsan Niazi, Rana Akhtar Hussain and others, while six persons

tossed in the calaboose

.

The PTI workers even continue their protest after the police

festivities

and they blocked the road. The protesters were raising the slogans against President
Asif Ali President Ten Percent Zardari


... sticky-fingered husband of the late Benazir Bhutto ...


, Rana Sanaullah provincial minister for law, Punjab government and U.S on the occasion. Those who led the protest were among PTI Lahore President Mian Mahmoodul Rashid, Ijaz Choudhry, Dr Yasmin Rashid and others.

Imamia Student Organization and banned outfit Hizbul Tahrir also record their protest and staged procession at outside the Lahore Press Club against the release of Raymond Davis. The police and protesters

festivities

continued for two hours and later a large number of police contingent covered the U.S Consulate. Meanwhile the security around the U.S consulate beefed up.
Posted by: Fred || 03/17/2011 00:00 || Comments || Link || E-Mail|| [6469 views] Top|| File under: Govt of Pakistan
International-UN-NGOs
UN approves no-fly zone
The U.N. Security Council on Thursday approved a no-fly zone over Libya and authorized "all necessary measures" to protect civilians from attacks by Moammar Gadhafi's forces.

The action came as the Libyan leader was poised to make a final push against rebels holding out in Bengazhi, Libya's second largest city.

The vote in the 15-member council was 10-0 with five abstentions, including Russia and China.

Gadhafi said in an interview broadcast Thursday on Portuguese public broadcaster Radiotelevisao Portuguesa that he rejected any U.N. threats of action. "The U.N. Security Council has no mandate," Gadhafi said. "We don't acknowledge their resolutions."
Posted by: tu3031 || 03/17/2011 19:23 || Comments || Link || E-Mail|| [6500 views] Top|| File under:
Hillary Clinton: Fedup With Obama
Obama's indecision on Libya has pushed Clinton over the edge

Fed up with a president "who can't make his mind up" as Libyan rebels are on the brink of defeat, Secretary of State Hillary Clinton is looking to the exits.

At the tail end of her mission to bolster the Libyan opposition, which has suffered days of losses to Col. Moammar Gadhafi's forces, Clinton announced that she's done with Obama after 2012 -- even if he wins again.


After 2012? The usual way is to hand the president a letter of resignation effective immediately.

"Obviously, she's not happy with dealing with a president who can't decide if today is Tuesday or Wednesday, who can't make his mind up," a Clinton insider told The Daily. "She's exhausted, tired."


He just needs a vacation in Rio this weekend to clear his mind, don't you know.
Posted by: Fester Throlurt5197 || 03/17/2011 16:03 || Comments || Link || E-Mail|| [6497 views] Top|| File under:
Iraq
Police arrest 13 wanted men in Diala
DIALA / Aswat al-Iraq: Policemen arrested on Wednesday 13 wanted men and defused a car bomb in southwest of Baaquba, local police chief said.

"Police forces launched crackdown down operations in separate areas in Diala, where they arrested 13 wanted men in accordance with Article IV Terrorism Law," General Abdulhussein al-Shemri told Aswat al-Iraq news agency.

"Explosives experts managed on Wednesday to defuse a car bomb inside Baladruz district, southwest of Baaquba, thanks to cooperation between security forces and local residents," he added.

Baaquba, the capital of Diala, lies 57 km northeast of Baghdad.
Posted by: Steve White || 03/17/2011 00:00 || Comments || Link || E-Mail|| [6465 views] Top|| File under:
U.S. Army patrol attacked in Wassit
WASSIT / Aswat al-Iraq -- An explosive charge blew off against a U.S. Army patrol north of Kut city, the center of southern Iraq's Wassit Province on Wednesday, a police source said.

"An explosive charge blew off on Wednesday afternoon against a U.S. Army patrol in al-Numaniya township, 40 kms to the north of Kut, but losses were not known," the source told Aswat al-Iraq news agency.

He said the U.S. forces opened random fire and imposed a security cordon on the area of the attack, shortly after the incident.

Kut, the center of Wassit Province, is 180 kms to the southeast of Baghdad.
Posted by: Steve White || 03/17/2011 00:00 || Comments || Link || E-Mail|| [6467 views] Top|| File under:
Life imprisonment for former Baath Regime officials
The Iraqi courts have been busy this week...

BAGHDAD / Aswat al-Iraq – Iraq's Supreme Criminal Court has issued a decision for life-imprisonment against Iraq's former Baath regime officials, Abed Hamid Hmoud and Hussein Khidhier, under charges of eliminating Iraq's secular parties, the semi-official al-Iraqiya TV Satellite Channel reported on Wednesday.

The said Court, the Channel added, had dropped charges against Sabaawi Ibrahim al-Hassan, half-brother of Iraq's former President Saddam Hussein, in the same case.

The Supreme Criminal Court has charged member of Iraq's former ruling Revolution Command Council (RCC), Ali Hassan al-Majid, with having been behind the annihilation of the secular parties, who was executed.

Abed Hamid Hmoud, the Secretary of Saddam Hussein, Ahmed Hassan Khidher al-Samarrae, the Chairman of Saddam's office, along with Sabaawi Ibrahim al-Hassan, Farouq Mohammed Ali Ahmed, Ghazaal Hammouda Saeed and Karim Radhi Abed al-Itaby, were also charged with similar accusations by the same court.
Posted by: Steve White || 03/17/2011 00:00 || Comments || Link || E-Mail|| [6465 views] Top|| File under:
Tareq Aziz gets life imprisonment
BAGHDAD / Aswat al-Iraq – Iraq's Supreme Criminal Court has issued a decision on Wednesday for life imprisonment against former Prime Minister during Iraq's former ruling Baath Regime, Tareq Aziz, and former Interior Minister, Saadoun Shaker, the semi-official al-Iraqiya TV Satellite Channel reported.


Life in an Iraqi prison? That works...

"The Supreme Criminal Court has issued a decision for life-imprisonment against Tareq Aziz and Saadoun Shaker, for their part in annihilating religious men during the former regime's time," the Channel added, giving no further details.
Posted by: Steve White || 03/17/2011 00:00 || Comments || Link || E-Mail|| [6467 views] Top|| File under:
Iraqi court sentences al-Qaeda leader to death
[Asharq al-Aswat] An Iraqi court on Wednesday ordered the execution of an al-Qaeda leader and five of his lieutenants for

criminal mastermind

ing some of

Storied Baghdad

's deadliest bombings, a judiciary

front man

said.

Munaf al-Rawi was convicted and sentenced to death for the attacks that included the August 2009 government ministry bombings that killed more than 100 people, according to Iraqi Supreme Judicial Council

front man

Abdul-Sattar Bayrkdar.

After his capture last year, al-Rawi led

Sherlocks

to the two top al-Qaeda leaders in Iraq, Abu Omar al-

Storied Baghdad

i and Abu Ayyub al-Masri, both of whom were killed in a joint raid by U.S. and Iraqi security forces in last April.

The sentence was not a surprise and al-Rawi said in an

News Agency that Dare Not be Named

interview last May that he expected to be executed.

A

car boom

ing in Kirkuk,


... a thick stew of Arabs, Turkmen, Kurds, and probably Antarcticans, all of them mutually hostile most of the time...


a northern Iraqi city rife with ethnic tensions, killed three people Wednesday, including a four-month old baby and the baby's mother, said Kirkuk city police

front man

Brig. Gen. Sarhat Qadir.

He said the car was parked near a hospital and government office when it went kaboom! around 9 a.m. The attack appeared aimed at the city's Kurdish director of water and sewage, Qadir added.

Government officials are frequently targeted by

gunnies

looking to disrupt Iraq's shaky security.

Kurds and Arabs have been feuding for years over control of Kirkuk, an ethnically mixed, oil-rich city 180 miles (290 kilometers) north of

Storied Baghdad

.
Posted by: Fred || 03/17/2011 00:00 || Comments || Link || E-Mail|| [6467 views] Top|| File under: al-Qaeda in Iraq
Israel-Palestine-Jordan
Hamas forces beat students at Gaza university
Sigh, if only it were Berkeley...

GAZA CITY — Dozens of Hamas police and security forces on Wednesday entered Gaza City's Al Azhar university and began beating up students heading out for a protest, witnesses told AFP.

Sources inside the university said the security forces were dressed in civilian clothing and had targeted students heading out for a demonstration calling for national unity which was to have taken place at 11:00 am (0900 GMT) in the Square of the Unknown Soldier.

At least 10 students were taken to hospital after being beaten by the security forces, and around 20 were arrested, university sources said.

Witnesses said the clash occurred when the police had forced their way into the university's administrative offices.

But a spokesman for the Hamas-run interior ministry denied that police had entered the university.

"What happened at the university was a problem between students," Ihab al-Ghussein told AFP.

However, witnesses and an AFP photographer at the scene said police were still blocking the gates, preventing anyone from leaving or entering the university premises.

Wednesday's demonstration, which had been called by a student group called "Enough," was organised a day after tens of thousands had taken to the streets of Gaza and the West Bank to demand that Hamas and the rival Fatah movement, which dominates the Palestinian Authority, end their bitter enmity.


At least the organizers got an answer...
Posted by: Steve White || 03/17/2011 00:00 || Comments || Link || E-Mail|| [6463 views] Top|| File under:
Israel displays Widows' Guns n Ammo from Gaza ship
ASHDOD, Israel - Israel displayed on Wednesday advanced arms that it said had been found aboard a cargo ship seized in the Mediterranean Sea, and pointed to the haul as proof of the need to blockade the Gaza Strip.


A lot of widows are crying tonight...

"To all those who questioned and attacked and criticised Israel for stopping Gaza-bound ships in order to check them, here is the answer," Prime Minister Benjamin Netanyahu said at Ashdod port, where the guided missiles, artillery rounds and assault-rifle ammunition were laid out.

"Their origin is in Iran, they passed through Syria and were en route to terror elements in Gaza. But their ultimate target was Israeli civilians," Netanyahu said. "It is our duty, not just our right, to stop these ships and remove their weaponry."

The German-owned Victoria was intercepted on Tuesday some 200 miles (320 km) from Israel, after it set off from Syria and berthed in Turkey. Israel said ordnance stowed on board would have been offloaded in Egypt and smuggled to neighbouring Gaza.

The arms find included six C-704 radar-guided anti-ship missiles, thousands of mortar shells and almost 67,000 assault rifle bullets for AK-47s, an Israeli military spokeswoman said. Also on display were sacks of lentils which, the Israelis said, were used to disguise the arms caches.

The Chinese-designed C-704s could have enabled Palestinians in Gaza to challenge Israel's control of their coast. Hezbollah guerrillas used a similar missile to cripple an Israeli warship and kill four of its personnel during the 2006 Lebanon war.

Defence Minister Ehud Barak said C-704s launched from Gaza could also threaten an Israeli off-shore gas field and a fuel pipeline, as well as commercial shipping to and from Ashdod.

"This is an item that could change the mode of conduct around the coast of the Gaza Strip," he said.

A source in Israel's Foreign Ministry said Victoria's crew would be repatriated "at the earliest opportunity".

"In principle, the ship itself will be returned to its owners once the legal situation is resolved," the source said.


Why not confiscate it and let the Israeli navy use it for target practice? It would teach shipping companies to be a bit more careful.
Posted by: Steve White || 03/17/2011 00:00 || Comments || Link || E-Mail|| [6479 views] Top|| File under:
Jordan Islamists to boycott dialogue with govt
[Arab News] Jordan's main opposition group, the

Moslem Brüderbund

movement, said Tuesday that it had decided not to take part in the national dialogue proposed by the government, insisting that King Abdallah be the "reference" for any discussion relating to political reforms.

The boycott decision was taken by a joint meeting of the executive bureaus of the Brotherhood and its political arm, the Islamic Action Front (IAF), a statement said.

"The reference should be His Majesty the King and not the government" of Prime Minister Marouf Bakhit, the statement added.

Bakhit on Monday named a 53-member National Dialogue Committee and tasked it with the adoption of political, economic and social reforms, foremost the drafting of an election law and a political parties law.

The body included three prominent, but moderate, leaders of the Islamic movement--former Brotherhood leader Abdul Majeed Thuneibat, former IAF Secretary General Ishaq Farhan and current chairman of the IAF Consultative Council Abdullateef Arabiyyat.

"The panel's reference and structure fail to live up to the minimum of our demands," the statement said.

The Brotherhood and the IAF also demanded that the national dialogue's agenda includes items such as "constitutional reforms and the annulment of all amendments introduced into the 1952 constitution in such a manner that ensures circulation of power and the formation of governments with majorities at the parliament".

The statement accused the government of adopting tactics to "silence the voices calling for reforms and stopping the popular mobility which is indicative of the people's awareness".

The Brotherhood also accused the government of "mobilizing its employees and favorites, carrying them in public transport vehicles and encouraging them to threaten national symbols. "

The statement referred to local media reports that the IAF Secretary General Hamzeh Mansour had received threats from "mobs" for obstructing reforms proposed by the government and for suggesting that the country be turned into a constitutional monarchy, which implies curtailing the king's powers.

According to security sources, heavy security measures were taken over the past couple of days to protect Mansour and his family members.

Leaders of the Islamic movement were also the target for verbal attacks by participants in massive rally on Saturday that sought to express allegiance for the king.

Meanwhile,


...back at the fistfight...


five small opposition parties have issued a joint statement criticizing the structure of the national dialogue body and calling for their leaders to be included in the committee.
Posted by: Fred || 03/17/2011 00:00 || Comments || Link || E-Mail|| [6465 views] Top|| File under:
2 killed, 1 injured in Gaza City airstrike
[Ma'an] An Israeli air strike hit a training base near the former settlement of Nitzarim on Wednesday, killing two and injuring a third, medics said.

The strike was the first in a week and a half.

An Israeli military

front man

confirmed the strike, saying the strike was in response to a projectile he said had been fired from

Gazoo

earlier in the day.

The projectile was said to have landed in the Sdot Negev region, near the southern

Gazoo

Strip. The

front man

said he was unaware of how far into Israel the projectile had traveled.

There were no damages or injuries reported from the projectile, he said, and added that a "direct hit" was identified by Israel's Airforce when it bombed what he described as a "terror activity" site near

Gazoo

City.

Medics identified the dead as members of the

gang

the Izz Ad-Din Al-Qassam Brigades, the injured man was also a member.

Local sources said two Israeli jets fired two missiles at a training site used by the brigades, known as Abu Jarad field.

Spokesman of

Gazoo

's ambulance and emergency service Adham Abu Salmiya identified the victims as Adnan Shteiwi and Ghassan Abu Amr.

The injured man was not identified and said to be receiving treatment in hospital.
Posted by: Fred || 03/17/2011 00:00 || Comments || Link || E-Mail|| [6468 views] Top|| File under: Hamas
2 tunnel workers killed in Rafah
[Ma'an] The

kaboom

of a gas canister in a smuggling tunnel beneath the Egypt-

Gazoo

border caused a mass collapse Tuesday night, killing two and injuring four.

Civil Defense crews evacuated the men, and medics pronounced two dead on Wednesday morning.

Four others were evacuated to hospital in Rafah. The dead were identified as As'ad Al-Qidra and Muhammad Lashein, both from Jabaliya in the northern

Gazoo

Strip.

With all commercial crossings into

Gazoo

closed except for the southernmost Kerem Shalom terminal, which remains strictly controlled by Israel under its terms of siege, the tunnels provide a vital access point for goods that remain prohibited, like medications and building materials.

Since January, the tunnels have been the sole means of import for the

Gazoo

Power Plant, which imports its fuel from Egypt and provides power to two thirds of

Gazoo

residents.
Posted by: Fred || 03/17/2011 00:00 || Comments || Link || E-Mail|| [6465 views] Top|| File under: Hamas
Southeast Asia
Terror group behind Indonesia book bombs
[Straits Times] A TOP Indonesian anti-terror official said on Wednesday that regional

krazed killer

group Jemaah Islamiyah was behind a series of 'book bombs' in the capital, one of which injured four people.

The first bomb, hidden in a hollowed-out thick book, went kaboom! on Tuesday afternoon as police attempted to defuse it.

The package was addressed to Ulil Abshar Abdalla, a well-known liberal

Mohammedan

figure who espouses pluralism and religious tolerance.

It came with a threatening letter urging Abdalla to write a preface to the book which was entitled 'They Deserved to be Killed: Because of their Sins to Islam and

Mohammedan

s.'

National Anti-Terror Agency (BNPT) chief Ansyaad Mbai told AFP: 'It's the work of terror group Jemaah Islamiyah (JI) which has been actively launching

kaboom

s in this country.'

JI is a South-east Asian

Islamic myrmidon

group inspired by Al-Qaeda, which carries out terror attacks to destablise governments in a bid to unite the region into a fundamentalist Islamic state.
Posted by: Fred || 03/17/2011 00:00 || Comments || Link || E-Mail|| [6471 views] Top|| File under: Jemaah Islamiyah
Who's in the News
53
[untagged]
3
Taliban
2
Govt of Pakistan
2
Hamas
1
al-Qaeda in North Africa
1
Jemaah Islamiyah
1
PLO
1
al-Qaeda in Iraq
Bookmark
E-Mail Me
The Classics
The O Club
Rantburg Store
The Bloids
The Never-ending Story
Thugburg
Gulf War I
The Way We Were
Bio
Merry-Go-Blog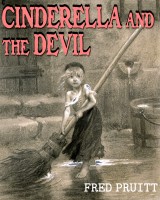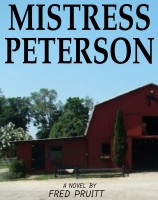 On Sale now!


A multi-volume chronology and reference guide set detailing three years of the Mexican Drug War between 2010 and 2012.

Rantburg.com and borderlandbeat.com correspondent and author Chris Covert presents his first non-fiction work detailing the drug and gang related violence in Mexico.

Chris gives us Mexican press dispatches of drug and gang war violence over three years, presented in a multi volume set intended to chronicle the death, violence and mayhem which has dominated Mexico for six years.
Click here for more information


Meet the Mods
In no particular order...


Steve White
Seafarious
Pappy
lotp
Scooter McGruder
john frum
tu3031
badanov
sherry
ryuge
GolfBravoUSMC
Bright Pebbles
trailing wife
Gloria
Fred
Besoeker
Glenmore
Frank G
3dc
Skidmark
Alaska Paul



Better than the average link...



Rantburg was assembled from recycled algorithms in the United States of America. No trees were destroyed in the production of this weblog. We did hurt some, though. Sorry.
3.237.16.210

Help keep the Burg running! Paypal: