Arabia
Yemeni rebels kidnap man, briefly hold Saudis
SANAA - Shia Muslim rebels have kidnapped a Yemeni man in the country's north and also briefly held a group of Saudi citizens, the government said, threatening a fragile truce with Sanaa. The northern rebels seized the Yemeni in the Harf Sufyan district and took him to an unknown location, Yemeni security services said in a statement.

A number of the rebels, who complain of discrimination by Sanaa, held the Saudis captive for a few hours but then freed them, said the statement which was issued on Friday.


Were these Saudis who happened to be wandering through Shia territory, or were they dragged across the border, as the Houthis had done before?

Yemen's government agreed a truce with the rebels led by Abdel Malek Al Houthi in February to halt a war that has raged on and off since 2004 and displaced 250,000 people. The ceasefire has largely held, but unrest has risen in recent weeks, raising fears of growing instability in a country that neighbours the world's biggest oil exporters and sits on a strategic shipping channel.

Neighbouring Saudi Arabia was drawn into the war last November after insurgents seized Saudi border areas. Fighting between Saudis and the rebels has since ended.

In Yemen's south, a different group of secessionists shot dead a soldier in the province of Lahej, the defence ministry said. Security forces had earlier arrested Bassam Al Sayyid, the ministry reported in its online newspaper 'September 26', describing the man as the leader of a local criminal gang.

Southern media reported that the shooting was in revenge for Sayyid's arrest on Thursday, but did not say whether any of those involved were secessionists.
Posted by: Steve White || 04/25/2010 00:00 || Comments || Link || E-Mail|| [336073 views] Top|| File under:
Bangladesh
JMB cadre arrested in Naogaon
NAOGAON, Apr 24 (UNB): Police arrested a fugitive accused of banned Islamic outfit Jama'atul Mujahideen Bangladesh (JMB) at Maskipur bazar under Atrai Upazila Saturday.


Soon to be starring in a 'cross-fire' near your upazaila ...


Acting on secret information, police conducted a drive and arrested Hafez Masud, son of Taslim Uddin of Patisar village of the upazila. Police said Masud, a close associate of Siddiqul Islam, alias Bangla Bhai, was involved with killing, abduction and extortion in Atrai-Raninagar upazila in 2004.

Masud, wanted in twelve systems six cases, went into hiding since the execution of Bangla Bhai.


Felt a tremor in the force, did he ...
Posted by: Steve White || 04/25/2010 00:00 || Comments || Link || E-Mail|| [336066 views] Top|| File under:
Caribbean-Latin America
Mexico Roundup: Ten Murdered in Seven Shootings in Chihuahua
Ten lives were claimed in Chihuahua in seven separate shootings around the state. Also, five women and one boy were wounded in one incident.

Mexican newspapers call all of these shootings "executions."

Three men were found dead inside a Ford F150 in at the corner of Laureles and Eugene Cintrón in Parral, Chihuahua. One of the victims was a minor. Police found evidence at the scene of AK47 and 9mm used in the shooting. Police say the shooting took place at 1430 hrs.



A 60 year old woman was killed and five more women were wounded in an attack near the intersection of Elisa Griensen and Julio Acosta in Juarez. A young boy was also wounded in the attack.



A 40 year old man was found by his wife 0500 hrs Thursday morning in the Xeoh sector of Camargo, Chihuahua. According to the report,
the husband woke to check noise at the couple's door when he was shot. Police say a .38 was used in the killing.



The body of a 24 year old man was found shot to death Friday. He had been missing since Thursday morning when he left for work. Police say an AK47 was used in the murder.



A man was found on Francisco I Madero del Läzaro Cärdenas street dead from .40 caliber wounds. Police say the shooting took place at 1720 hrs. Thursday.



A man was found shot dead inside an industrial facility in Meoqui, Chihuahua. Police say he was shot with a .223 in the neck and back.



Two men were killed in two separate incidents last Thursday. A 37 year old man was found shot in the head with a 9 mm at 0540 hrs. The second incident took place at 1113 hrs., when witnesses reported two men near the Camino Real Ironworks fled in a biege colored Chevrolet pickup truck after shooting the victim. Reports failed to indicate the victim's age. Four shots were fired. Police say 9mm were used in the killing.
Posted by: badanov || 04/25/2010 10:05 || Comments || Link || E-Mail|| [336070 views] Top|| File under:
Mexican Army Weighs In: Six Dead
Six died in two separate confrontations with the Mexican Army in or near Juarez, Nuevo Leon, following a deadly attack on federal and local police Thursday, news reports say.

The first incident took place in the conurbado municipality of San Nicholas of the Heron where two armed men tried to avoid a cordon by the army.

The incident took place at 0430 hours in the avenues University and Anáhuac, in front of the Holiday Inn North Monterrey, where one subject was killed and another one was wounded by military forces.

The second incident at 6:40 hours where five men were killed, in kilometer 4.5 of the San Mateo-Juárez highway in the colony the Hills about 40 kilometers to the northeast of the capital.

All the dead were described a heavily armed with machine guns, pistols and tactical vests.
Posted by: badanov || 04/25/2010 00:00 || Comments || Link || E-Mail|| [336065 views] Top|| File under:
Two Brothers Attacked in Extortion Scheme
Two Chihuahuan brother were attacked in what authorities describe as extortion.


They were not tiny and hairless. You can stop picturing that right now this minute. This is a serious story.

The attack took place Friday morning in a hamburger kiosk in the colony colony Santo Nino in Chihuahua.

Authorities said that the brothers, Abel and Omar Guzmän, both well known industrialists, did not want to yield to extortion. The publication described the extortion attempt as commonplace in Chihuahua.

According to the published report, Abel Guzmän did not survive the attack.

The attack took place in a sector of Santo Nino known as a haven for nightspots and also known as an area where extortion was common.
Posted by: badanov || 04/25/2010 00:00 || Comments || Link || E-Mail|| [336064 views] Top|| File under:
6 officers, teenager killed in Ciudad Juarez ambush
A better description of the incident posted yesterday


HOUSTON CHRONICLE -- Gunmen attacked a federal police patrol at midday Friday in a busy intersection in the border city of Ciudad Juarez, killing at least six officers and a 17-year-old civilian.

Three carloads of gangsters opened fire on the officers near the city's airport. The dead officers included five federal policemen and a municipal policewoman, who died in her patrol car. Three others were listed in grave condition.

Friday's attack marked the deadliest day for security forces in more than two years of gang warfare in Juarez, a city of 1.3 million people bordering El Paso

But it wasn't the only place besieged. Federal police shot it out with alleged gangsters in Morelos, the state just south of Mexico City, on Friday morning, killing three. Army troops killed at least seven gunmen in a skirmish Wednesday afternoon in the marijuana producing mountains of Durango state, 600 miles south of Ciudad Juarez.

Military troops on Friday also seized the municipal police headquarters of two suburbs of Monterrey, where yet more gangland violence erupted this week. Federal and state officials say that local police in the Monterrey area often work in conjunction with the gangsters.

In the Juarez attack, the officers had been flagged down by a street vendor, who asked for assistance, when the gunmen began shooting, officials said. Police didn't specify whether the slain 17-year-boy was believed to be among the attackers or was a bystander.

The Mexican army, which has had nearly 7,000 troops patrolling Juarez for more than a year, this month turned over primary security responsibilities there to the federal police.

This year alone, more than 760 people have been killed in gangland warfare in Juarez, Mexico's bloodiest city and one of the most dangerous in the world. Some 5,000 have been killed in the city in the past 28 months. The victims have include three people associated with the U.S. Consulate in Juarez, who were ambushed in two separate attacks after attending a birthday party on March 13. Lesley Enriquez, who worked at the consulate, and her husband, an El Paso County jail guard, were killed in one attack. The Mexican husband of another consulate employee was killed minutes before them.

Mexican police this week arrested five members of the Barrio Azteca, an El Paso based prison and street gang that also operates in Juarez, in connection with the crime. An Azteca leader had been arrested for the crime earlier this month. Officials say the Aztecas are allied with the drug smuggling organization that dominates Juarez.

Friday's ambush took place near the working class neighborhood where suspected Azteca gunmen killed 13 high school students and two adults on January 31.
Posted by: trailing wife || 04/25/2010 00:00 || Comments || Link || E-Mail|| [336065 views] Top|| File under:
India-Pakistan
US rethinks tiny, remote but vital Afghan outposts
COMBAT OUTPOST SPERA: US troops were strapping on their gear for a 3:30 am patrol along Afghanistan's border with Pakistan when word came to stand down: Soldiers were hearing heavy radio chatter among insurgents, raising suspicions of a coming attack.

Within 20 minutes the shooting had started, continuing steadily for two hours while militants attacked tiny Combat Outpost Spera from three sides with small arms and rocket-propelled grenades. Troops from the 101st Airborne Division fought back with rifles, heavy machine guns, and grenade launchers until the insurgents faded away at dawn.

The March 29 battle was typical of those at tiny bases known as combat outposts, or COPs, which are being re-evaluated as more emphasis is being placed on using forces to defend population centres.

Last week's withdrawal from the Korengal Valley, the scene of some of the war's most intense fighting, underscored the new policy, and was tacit admission that maintaining remote, difficult-to-defend outposts was not the best use of resources.

Still, the soldiers at COP Spera - where it will be maintained or abandoned is not yet clear - believe the post is important in disrupting insurgent operations and cross-border infiltration in the eastern province of Khost.

"It's important for the local people, all my guys understand that,' said 1st Sgt Jason Scapanski of Foley, Minnesota. "Securing this area also secures the local people and if we can bring stability into this area we can start to work on the schools and the clinics that they're asking for.'

While plans to move troops away from remote outposts have long been in the works, they were hastened by an attack in October on COP Keating north of Khost that left eight American soldiers dead. A year before, nine Americans were killed at an outpost near Wanat.

Both posts were given up, and insurgents trumpeted the US pullbacks as defeat, with their fighters shown in videos swarming through the abandoned bases.

Command Sgt Maj Michael T Hall, the top enlisted man among international troops in Afghanistan, says "that's to be expected but won't affect the goal of deploying limited resources in the most effective way'.

"We don't and never will have enough troops to control the entire country,' Hall said.
Posted by: Steve White || 04/25/2010 00:00 || Comments || Link || E-Mail|| [336084 views] Top|| File under:
Pakistan to demand extradition of Kasab from India
ISLAMABAD: Interior Minister Rehman Malik on Saturday said a Pakistani court had issued an arrest warrant for Ajmal Kasab and Islamabad will request New Delhi to hand over the suspected terrorist to Pakistan.


Good luck with that, Sparky, though perhaps the Indians will return the body after the execution ...


"Kasab's statement is of paramount importance in the Mumbai attack case... it is an important document for the court and we need it," he said while talking to journalists at the Parliament House after his meeting with the Indian high commissioner in Pakistan.

The interior minister said that Ansari and Kasab had not been declared proclaimed offenders, despite the fact that their arrest warrants had been issued. However, he added that the meetings between the two countries regarding the Mumbai attacks were positive and that cooperation among the neighbours was being expanded.

Malik said India had so far given 10 dossiers on the Mumbai attacks case to Pakistan and that Islamabad had replied to all of them in a timely manner, adding that Pakistan would be handing over the 11th dossier regarding the handing over of Ajmal Kasab to New Delhi very soon.

The interior minister said that Hafiz Saeed had been released on bail by the courts because "India had only provided leads against him and not sufficient evidences".
Posted by: Steve White || 04/25/2010 00:00 || Comments || Link || E-Mail|| [336066 views] Top|| File under:
Ten policemen injured in suicide strike
TIMERGARA: A suicide attack targeting a police van wounded at least 10 policemen along the Timergara bypass near a girls' college and the district jail, officials said on Saturday.

According to sources, a Swat police van was en route from the Balamabat police line to the Timergara district jail and was carrying the three sons of Maulana Sufi Muhammad along with four other prisoners to be presented before an anti-terrorism court. No sooner did the van reach the area just between the jail and a girls' college that a suicide bomber blew up his explosives-laden vehicle while trying to ram into the police van.

"The bomber blew up his explosives-packed car near the van, wounding 10 policemen, two of them seriously,' senior police official Shakil Ahmad told AFP.

Mumtaz Zarin, the district police officer told journalists that the suicide attack's prime target had been the Swat police van.
Posted by: Steve White || 04/25/2010 00:00 || Comments || Link || E-Mail|| [336066 views] Top|| File under:
US drone kills 7 in Miranshah
MIRANSHAH: A US drone fired three missiles into a Taliban compound in North Waziristan on Saturday, killing seven terrorists, security officials said. The strike took place at 9pm in Marsikhel area, 20 kilometres east of Miranshah, the main town of North Waziristan. The nationalities of the seven dead Taliban were not immediately clear, a senior security official told AFP on condition of anonymity.

Another security official confirmed the strike and the death toll and said, "We don't know yet if any high-value target was present in the area at the time of attack.'
Posted by: Steve White || 04/25/2010 00:00 || Comments || Link || E-Mail|| [336066 views] Top|| File under:
20 Taliban killed in Orakzai
MIR ALI: Security forces killed 10 Taliban in Lower Orakzai Agency on Saturday, local administrator Jehanzeb Khan said. Troops raided a terrorists' ammunition depot in Sangra village of Orakzai, killing 10 Taliban, while a soldier was also injured in the clash.

Fighter jets later pounded three more hideouts, killing another 10 Taliban, AP quoted Khan as saying.

Orakzai Agency is dominated by the Taliban from the Sirajjuddin Haqqani network, which launches attacks against American and NATO forces across the border in Afghanistan. Washington wants Islamabad to take action against these groups.

The government says it has its hands full with military engagements in other tribal regions, including the Taliban stronghold of South Waziristan. The military has been engaged with the Taliban in Orakzai Agency for the last five weeks.

Clashes like Saturday's are a routine in the Tribal Areas ever since the army launched its offensive in Swat last April to clear the former tourist resort of the Taliban.
Posted by: Steve White || 04/25/2010 00:00 || Comments || Link || E-Mail|| [336076 views] Top|| File under:
11 Pakistani channels banned in Jammu
ISLAMABAD: The authorities in Indian-held Kashmir (IHK) have directed the cable operators of Jammu district to stop telecast of 12 channels within two days, 11 of which are being broadcast from Pakistan and one from Dubai. According to a report issued by the Kashmir Media Service, a notice had already been issued to multi-system cable operators to stop the broadcast of 12 channels.
Posted by: Steve White || 04/25/2010 00:00 || Comments || Link || E-Mail|| [336070 views] Top|| File under:
12 oil tankers burnt, four policemen killed
CHAKWAL/ISLAMABAD: Four policemen were killed by unidentified men, who also set 12 NATO oil tankers on fire, at the Talagang-Mianwali Road on Saturday, police said.

Talagang Deputy Superintendent of Police (DSP) Ghaffar told APP that the incident took place around two kilometres from Talagang, Chakwal district. The DSP said Sub-Inspector Iqbal, driver Fareed and two unidentified police personnel died in the incident, as some armed men started firing at a police mobile van before setting the NATO oil tankers on fire. The DSP said the fire also engulfed the nearby Ehsan Filling Station.

Fire Brigade vehicles reached the spot and started efforts to control the fire while police cordoned off the area to arrest the perpetrators.

Separately, a man was killed when a NATO oil tanker overturned near Saranan, Pishin district on Saturday. According to police, the deceased was identified as Sadiq Shah. His body was handed over to his family after an autopsy.
Posted by: Steve White || 04/25/2010 00:00 || Comments || Link || E-Mail|| [336064 views] Top|| File under:
Mehsuds return to South Wazoo
PESHAWAR: The Mehsud tribe of South Waziristan Agency on Saturday announced that it would immediately return to its native areas, vowing to fight the Taliban and evict them from the agency. In a grand jirga of tribal elders and political administration officials held at Tank district's Political Compound, the elders of the Mehsud tribe vowed to abide by the Frontier Crime Regulation (FCR) and work with security forces to purge the area of terrorists.

Addressing the gathering, tribal elders said their ancestors supported the FCR and they would also abide by the law in the larger interest of the Tribal Areas. They said they were ready to return to their homes and were determined to work with the security forces to eliminate militancy from their areas.

They said the Mehsuds had rendered countless sacrifices for the sake of the country, adding that they would stand besides the security forces to safeguard the country from internal and external threats in the future as well.

South Waziristan Political Agent Syed Shahab Ali said the Mehsuds had always strived for the country besides playing their role in settling tribal disputes.
Posted by: Steve White || 04/25/2010 00:00 || Comments || Link || E-Mail|| [336065 views] Top|| File under:
Israel-Palestine-Jordan
Hamas hopes threatening cartoon will press Israel on prisoners
Wielding art instead of arms, Hamas issued an animated video on Sunday aimed at pressuring Israel into trading hundreds of jailed Palestinians for Gilad Shalit, a soldier held captive in Gaza for almost four years.

The 3-minute cartoon shows Shalit's father, Noam, pacing a dreamscape of empty streets under billboards bearing the vows of Israeli leaders to recover his son. Grown stooped and bearded, he finally receives the soldier in a flag-draped coffin. "There is still hope," reads a closing caption in Hebrew.

The cartoon, which first appeared on the website of the Islamist group's armed wing (www.alqassam.ps), was also distributed to Israeli television stations.

Hamas said it wanted to reach "the wide Israeli public" and end the months-long stalemate in German- and Egyptian-mediated talks on a prisoner swap. "Our message is clear, and that is that Shalit's case must end with the release of our prisoners. Otherwise, he may end up like the missing Ron Arad," a Hamas source said. He was referring to an Israeli airman widely presumed to have died in captivity after he bailed out over Lebanon in 1986 and was seized by guerrillas.

At least one Israeli station said it would not broadcast the Hamas cartoon, which was spurned by Noam Shalit as the latest Hamas bid to wage "psychological warfare."

After hinting that the soldier had been killed in Israel's Gaza offensive, Hamas released a first video of him as a goodwill gesture in October.

"The leaders of Hamas would do better if, instead of producing films and exhibits, they would attend to the real interests of Palestinian prisoners and the ordinary residents of Gaza," Shalit said in a statement, alluding to an embargo on the territory which Israel has linked to the soldier's plight.

Shalit's family and supporters are conducting their own pressure campaign on the Israeli government. This has included a television spot showing the soldier's face morphing into Arad's.
Posted by: ryuge || 04/25/2010 09:36 || Comments || Link || E-Mail|| [336076 views] Top|| File under:
Southeast Asia
Double bombing hits troops in southern Thailand
Three soldiers and one villager were seriously injured in a double bomb attack carried out in Yala's Than To district yesterday.

The first explosion occurred at 11.05am, according to sources. The three military officers, from the Yala 16th Special Task Force, went to inspect the attack scene without being aware they were being lured into a trap by terrorists insurgents.

Lt Phongsathorn, the team leader, lost his left leg, while Sgt Maj 1st Class Manit received serious injuries to his eyes. Sgt Sithipol and Mr Anurak suffered shrapnel wounds. They were taken to Yala Hospital.

Yala police chief Sayan Kasaesaen has ordered district police stations to beef up security to prevent terrorist insurgent attacks at government compounds after two recent bombings in neighbouring Pattani province.
Posted by: ryuge || 04/25/2010 09:03 || Comments || Link || E-Mail|| [336064 views] Top|| File under:
Who's in the News
57
[untagged]
Bookmark
E-Mail Me
The Classics
The O Club
Rantburg Store
The Bloids
The Never-ending Story
Thugburg
Gulf War I
The Way We Were
Bio
Merry-Go-Blog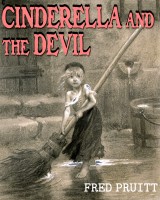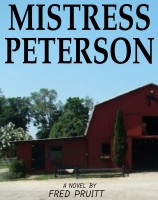 On Sale now!


A multi-volume chronology and reference guide set detailing three years of the Mexican Drug War between 2010 and 2012.

Rantburg.com and borderlandbeat.com correspondent and author Chris Covert presents his first non-fiction work detailing the drug and gang related violence in Mexico.

Chris gives us Mexican press dispatches of drug and gang war violence over three years, presented in a multi volume set intended to chronicle the death, violence and mayhem which has dominated Mexico for six years.
Click here for more information


Meet the Mods
In no particular order...


Steve White
Seafarious
tu3031
badanov
sherry
ryuge
GolfBravoUSMC
Bright Pebbles
trailing wife
Gloria
Fred
Besoeker
Glenmore
Frank G
3dc
Skidmark



Better than the average link...



Rantburg was assembled from recycled algorithms in the United States of America. No trees were destroyed in the production of this weblog. We did hurt some, though. Sorry.
3.235.188.113

Help keep the Burg running! Paypal: