Afghanistan
Taliban commander Mullah Atiqullah captured in Afghanistan
THE Australian military says it captured a Taliban commander in a joint operation Afghan police last month. The captured Taliban leader, Mullah Atiqullah, is responsible for the kidnapping of New York Times journalist David Rodhe and two Afghans working with him.

"Taliban commander Mullah Atiqullah and two of his close associates were captured on the afternoon of April 3, in an Afghan-led operation," a defence statement said today.

Atiqullah is now understood to be in the hands of the Afghan government after being initially passed to Dutch forces.

"Mullah Atiqullah was in charge of trying to establish Gizab as a safe haven for the Taliban," Defence said.

The department only offered sparse details of where the Taliban operatives were discovered, saying it was somewhere in the mountainous Gizab region within Oruzgan province.



This article starring:
Mullah Atiqullah
Posted by: tipper || 05/07/2010 04:58 || Comments || Link || E-Mail|| [6570 views] Top|| File under:
Arabia
Gulf Arabs say Iran spy cell dismantled in Kuwait
Saudi and Kuwaiti officials said an Iranian espionage group has been dismantled in Kuwait, the Saudi news agency reported on Thursday - the first official confirmation of the operation in the tiny Gulf nation.

Saudi Interior Minister Prince Nayef bin Abdullaziz said Kuwait managed to "break down" a cell that was acting on behalf of Iran's Revolutionary Guard.

His Kuwaiti counterpart, Sheik Jaber Al-Sabah, said the suspects are now being investigated by his country's judiciary.

The two did not provide details of the raid in Kuwait. They spoke after a hastily assembled meeting of Gulf Arab security chiefs late Wednesday to discuss the subject.

The gathering in the kingdom and the officials' remarks reflected Gulf concerns over Iran's undercover affairs in the region. Tensions have also been rising between Iran and its Arab neighbors over Tehran's growing regional influence.

Kuwaiti media first reported last Saturday that seven people were arrested in the sweep. The Al-Qabas newspaper said the cell included Kuwaitis and others, described as stateless residents in Kuwait.

The paper said police confiscated documents, advanced communication equipment and a large amount of U.S dollars in the raid. There was no information on when the arrests occurred.

Iran's Foreign Ministry spokesman Ramin Mehmanparast on Tuesday dismissed the Kuwaiti media reports as "baseless propaganda." There was no immediate comment from Tehran on Thursday.
Posted by: Fred || 05/07/2010 00:00 || Comments || Link || E-Mail|| [6465 views] Top|| File under: Govt of Iran
Caribbean-Latin America
12 Killed in Less Than 12 Hours in Chihuahua Tuesday
A Tuesday evening roundup I missed caught by the El Paso Times. See the link for more details.



Twelve people were killed in 12 hours in violence in Chihuahua, Mexico Tuesday, according to American press reports.
Posted by: badanov || 05/07/2010 00:00 || Comments || Link || E-Mail|| [6466 views] Top|| File under:
13 Die in Violence in Chihuahua, Sonora, Baja California
Four people were killed Wednesday and another seven were killed Thursday in Chihuahua, Mexico in ongoing attacks Mexican newspapers characterize as executions.

A man was murdered Thursday while shopping near the intersection of The Youth and the Abolition of Slavery, Mexican news reports say.

Witnesses say the man was shot from a Cadillac Escalade. Reports from the scene indicate he was shot with a 9mm weapon.


The owner of The Tobogan wine and liquor store was shot by three men Thursday near the intersection of 64th Street and Jímenez in the district de la Cruz in Juarez.

Witnesses say the killers exited a Mitsubishi vehicle, entered the store and then shot the man as he emerged from behind the counter. Witnesses also mentioned this was a second incident and the shooting may have been in retaliation from an earlier incident.

Investigators at the scene said the man was shot with a 9mm weapon.


Two women died aged 19 and 35 years old and another was wounded in a shooting Wednesday night in the Loma Blanca district of Juarez while travelling on a highway. Authorities were still investigating the shooting.


Two men were found shot to death Wednesday night at 1935 hrs. near the intersection of Vicente Guerrero and Felipe Angels in the Benito Ju�rez sector in Saucillos, Chihuahua. Investigators say that Juan Carlos Talamantes, 27, and Jesus Manuel Herrera Go'mez, 30, were both shot with a variety of weapons including .40 caliber, AK-47, and .45 caliber weapons.


A person was found shot to death Wednesday near the University of Lomas at the intersection of Bahías de San Quintín y Universidad de Viena in Campo Bello. Investigators at the scene say the person was shot at 17 times.


A 30 year old man was found murdered near the intersection of 3rd Street and Francisco Villa in the district Villa Ju�rez in Juarez. The body was gagged with tape and was riddled with bullets.


Two men Mexican federal authorities say were known criminals were shot to death by federal forces late Tuesday night, say Mexican news reports. Juan Arthur Sanchez Lechuga and Gustavo Alberto Aguirre both had served time in federal prison for weapons and drug trafficking.

A subsequent investigation yielded two separate arsenals: 1 AK47 assault rifle, a 9mm derringer, a .22 caliber pistol, a .22 caliber rifle, a hand grenade, 10 AK-47 and 9mm magazines, 406 cartridges of various types, one military uniform.

A second arsenal find included: four AK-47 assault rifles, three AR-15 assault rifles, one grenade, 939 cartridges of various types, 20 magazines, 14 flak vests, three vehicles and a motorcycle.


In Camargo, a farmer was murdered in his house, shot with assault rifles, according to Mexican press reports. According to press reports the victim, Luis Servando Torres Maldonado, 45, was found by his mother who said Maldonado was the third son murdered since the end of 2008.

Maldonado was shot more than 30 times with AR-15 and AK-47 rifles.


In northern Hermosillo, Sonora, the body of a woman, 29, was found in an uncultivated lot near the intersection of De Anza between Yocupicio and Salvador Alvarado.

The woman was identified as Ana Cristina Mayoral Fierro. Investigators said she was shot in the mouth with a 9mm weapon.


One person was killed and another was wounded in a night time attack at a supermarket in Nogales, Sonora, according to Mexican press reports. Manuel Covarrubias Serrano, 32, was found aboard the vehicle he was shot in. Serrano was shot in the head said investigators at the scene. An unidentified passenger who was also in the vehicle was hospitalized.


In Tijuana, Baja California, was man was found dead early Thursday morning inn the district Cinco de Mayo, according to Mexican press reports. Investigators at the scene said that Carlos Castillo, 45, was shot with a 9mm weapon.
Posted by: badanov || 05/07/2010 00:00 || Comments || Link || E-Mail|| [6464 views] Top|| File under:
Fifth Column
3rd Navy Seal Found NOT GUILTY On ALL Charges
The verdict just came in. Navy Seal Mathew McCabe was found not guilty on all charges in his Court-martial trial. The Navy SEAL was charged with assault for allegedly roughing up a prisoner in his custody. The prisoner is Ahmed Hashim Abed, who is the suspected masterminded the grisly killings of four American contractors in Iraq six years ago.

McCabe is the 3rd and last of Navy Seals acquitted on all charges for assaulting Abed. It has been widely spread that it is now customary for anyone detained or captured by US troops to claim or fake abuse to detract attention from their own actions. It was a sham that these Heros were even brought to trial. It is just one more example how this administration is more willing to protect the rights of foreign terrorist than their own military.

Hopefully, these sailors will be returned to duty and apologized to. Although I doubt any apology will be forthcoming.
Posted by: Beavis || 05/07/2010 00:00 || Comments || Link || E-Mail|| [6463 views] Top|| File under:
India-Pakistan
Taliban cut off hands of three Pakistan tribesmen
[Al Arabiya Latest] Pakistani Taliban facing a fierce government military operation in a tribal area severed the right hands of three alleged thieves after a Taliban Islamic court found them guilty.

The amputees, who were brought to a hospital in the northeastern city of Kohat for excessive bleeding, accused the Taliban of victimizing them for belonging to the area of a former Taliban commander who broke away from the group, according to media reports.

Taliban and other fundamentalists in the Pakistani province of Khyber Pakhtoonkhwa have been fighting to enforce their strict version of Islamic Shariah law for many decades.

Taliban groups in tribal areas had proclaimed a ban on various social and individual practices they deem un-Islamic such as allowing men to shave their beards, renting music and movie CDs and billboards with pictures of women.

These bans had resulted in the closure of barber shops and movie rental shops. Shops whose owners refuse to comply with the ban were also bombed.

They had also forced women to wear the Islamic veil.

Shariah enforcement has been a hot topic of debate among Pakistani politicians and clerics, with moderate clerics rejecting the Taliban's version of Shariah calling it "extremism."

One of the leading clerics and chairman of the Ruyet-e-Hilal (moon sighting) committee, Mufti Munibur Rehman has argued that Islamic codes of punishments such as amputation and stoning to death could only be enforced if the state is a true Darul Islam (Islamic welfare state) where people's welfare is a priority and their needs are provided for.

Clerics have also cited the edict of Khalifah Hazrat Umar bin Khattab who suspended the amputation for theft punishment during the time city of Madina was hit by famine.
Posted by: Fred || 05/07/2010 00:00 || Comments || Link || E-Mail|| [6465 views] Top|| File under: TTP
Kidnappers free Colonel Imam, Asad Qureshi
[Dawn] Former ISI official Colonel Imam and a British journalist of Pakistani origin Asad Qureshi were released on Thursday in North Waziristan by a militant group calling itself the Asian Tigers.

The group belongs is believed to be operating in North Waziristan and kidnapped the two on March 26, 2010. Among the people abducted was former ISI official Khalid Khwaja, who was recently killed by the group.

Khwaja's body was found near a stream in Karam Kot, about seven kilometres south of North Waziristan's main town of Mirali.

Locals said they had seen Khwaja's body, but did not pick it up for fear of attacks from the militants.

A senior official said a jirga of residents and clerics deputed by the local administration finally retrieved Khwaja's body.

Officials said Khwaja's body was taken to Islamabad and handed over to his family. A note was found with his body which said that Khwaja was working for the Americans and anybody working for them would meet the same fate.
Posted by: Fred || 05/07/2010 00:00 || Comments || Link || E-Mail|| [6483 views] Top|| File under: TTP
10 killed in tribal clash near Lakhat
[Geo News] NAWABSHAH: At least 10 people were killed and two other injured in armed clash between Khoso and Jatoi tribes near here on Thursday. As per details, armed motorcyclists belonging to Khoso tribe opened indiscriminate fire on a group of villagers at a cattle market on Qazi Ahmed-Dahran Road near Lakhat.

Resultantly, seven people, four belonging to Jatoi tribe, two belonging to Kumbhar tribe and one belonging to Baladi tribe were killed while two others injured. The deceased include Shareef Jatoi, Khairo Jatoi, Anwer jaoti, Muhammad Jatoi, Janib Jatoi, Rustam Kumbhar, and Malook Baladi.

In retaliation, armed men belonging to Jatoi tribe attacked Village Kot Ghazi Khan Khoso and killed three men including 13-years-old Ali Bux Khoso, Subhan Khoso and Ghulam Qadir Khosoe. They also tried to set ablaze village Shahmir Khoso. However, timely intervention of police saved the village. Heavy contingents of police and rangers were rushed to the area to control the situation.

Meanwhile, a large number of Jatoi tribesmen blocked the National Highway for five hours to register their protest. It was learnt that the Khoso and Jatoi communities fought on first May on a clash over a rickshaw accident. Later, Jatoi tribesmen allegedly killed two men belonging to Khoso tribe.
Posted by: Fred || 05/07/2010 00:00 || Comments || Link || E-Mail|| [6467 views] Top|| File under:
Police nab 2 alleged suicide bombers in Peshawar
[Geo News] Peshawar police held two alleged suicide bombers along with explosives-filled jackets. According to police sources, police raided a house the other day in Peshawar and apprehended two alleged suicide bombers along with jackets to be used in carrying out attacks. The alleged bombers, aged between 17 and 19, belong to tribal areas, police sources added.
Posted by: Fred || 05/07/2010 00:00 || Comments || Link || E-Mail|| [6466 views] Top|| File under: TTP
Pak Talibs deny Fizzleboomer
[Al Arabiya Latest] Pakistan's Taliban earlier said it neither trained nor recruited the alleged New York bomb plotter, further confusing inquiries into possible links between the suspect and militant cells.

Pakistani and U.S. investigators are trying to piece together how and why the son of an affluent family could have turned his back on the prospect of a comfortable life in the United States to plot mass murder.

The main spokesman for Tehreek-e-Taliban Pakistan (TTP), which purportedly claimed the attack in a video but which has been described as increasingly fragmented, said the faction neither recruited nor trained Shahzad.

"We don't even know him. We did not train him," Azam Tariq told two AFP reporters by telephone from an undisclosed location.

"He may be trained by any other militant group," the spokesman added.

According to the U.S. criminal complaint, Shahzad admitted to receiving bomb-making training in Waziristan, a fortress of Taliban and al-Qaeda-linked militants with increasingly overlapping associations and ideology.

The New York Times said there were strong indications that Shahzad knew some members of the Taliban and that they probably had a role in training him.

But one theory touted by analysts is that Shahzad may have received limited training, but not been a full member of a militant faction.

One security official said the type of explosives planted in the Nissan SUV that Shahzad allegedly drove had Pakistani Taliban-style signatures, but that it was premature to say who he met and how he may have done it.
Posted by: Fred || 05/07/2010 00:00 || Comments || Link || E-Mail|| [6464 views] Top|| File under: TTP
At least 26 militants killed in clashes
[Dawn] Clashes between security forces and militants in Orakzai Agency have led to the deaths of at least 26 militants.

Accoding to sources militants in lower Orakzai attacked the FC Fort with rocket fire which led to an officer being injured. Five militants were killed in retaliatory fire.

Six militants were killed in the Karga area of Lower Orakzai during clashes between militants and tribal lashkars.

While in the Upper Orakzai area of Bagori clashes led to 15 militants being killed and three security officials being injured.
Posted by: Fred || 05/07/2010 00:00 || Comments || Link || E-Mail|| [6466 views] Top|| File under: TTP
Iraq
Kirkuk car bomber arrested
KIRKUK / Aswat al-Iraq: A police patrol on Thursday arrested a man who carried out a car bombing attack in al-Huweija district, southwest of Kirkuk, according to a source from the city's Joint Coordination Center (JCC) on Thursday.

"A patrol from Huweija police station arrested a man wanted in accordance with Article 4 of the law on terror inside his house in al-Yarmuk neighborhood, Huweija, (65 km) southwest of Kirkuk,' the source told Aswat al-Iraq news agency.

"The detainee, a 29-year-old man who had detonated an explosive vehicle near al-Huweija Hospital on March 22, was captured and is now under investigative custody,' the source said, not giving more details.

On March 22, a source from the Kirkuk Districts' Police Department (KDPD) had told Aswat al-Iraq that a car bomb ripped through al-Qadissiya neighborhood, north of Huweija, leaving a policeman wounded.
Posted by: Steve White || 05/07/2010 00:00 || Comments || Link || E-Mail|| [6489 views] Top|| File under:
IED blast leaves 1 killed, 3 wounded
BAGHDAD / Aswat al-Iraq: A civilian man was killed and three others wounded in an improvised explosive device (IED) blast in southern Baghdad on Thursday, a local police source said.

"The IED went off at the entrance of the southern Baghdad district of al-Mahmoudiya, leaving one killed and three others wounded,' the source told Aswat al-Iraq news agency. "The bombing attack has left damage to a number of nearby stores,' he added.
Posted by: Steve White || 05/07/2010 00:00 || Comments || Link || E-Mail|| [6487 views] Top|| File under:
Southeast Asia
Indonesian police arrest 12 terror suspects
Indonesian police said Friday they had arrested 12 terrorist suspects linked to a training camp discovered in Aceh province in February.

National police spokesman Edward Aritonang said the men had been rounded up without a fight in and around Jakarta on Thursday. "Some of them were part of the supporting team for terror drills in Aceh. The team that recruits people and arranges their trips," he said.

He indicated that the suspects could be linked to regional terror network Jemaah Islamiyah but refused to comment on local media reports that they were followers of radical cleric Abu Bakar Bashir.
Posted by: ryuge || 05/07/2010 08:48 || Comments || Link || E-Mail|| [6503 views] Top|| File under:
Drive-by shooting kills village chief in southern Thailand
Yala - A village headman in this southern border province was killed in a drive-by shooting Thursday afternoon. Police said Musor Daeworsanung, 52, head of Moo 6 village in Tambon Yaha of Yaha district, was shot by an assailant riding on the back of a pick-up truck at 1:30 pm. The shooting took place in Moo 6 village when the village head was returning from the monthly meeting at the district office.
And:
Terrorists Suspected insurgents have fired three grenades at a military outpost of the Border Patrol Police in Narathiwat's Muang district. No one was injured. The attack took place about 7pm yesterday. The first grenade, fired from an M79 launcher, landed at the back of the outpost, while the other two hit the wall and ground at a nearby temple where the South's largest outdoor Buddha image is located.

Pol Snr Sgt Maj Komkid Soijantra, in charge of the outpost, said a witness saw a pickup slow down as it passed the outpost. In the back of the truck were two men, each with a launcher, who fired grenades. The pickup then sped off.
Posted by: ryuge || 05/07/2010 08:35 || Comments || Link || E-Mail|| [6501 views] Top|| File under:
Who's in the News
61
[untagged]
5
TTP
4
Commies
2
Govt of Pakistan
2
Govt of Iran
1
Iraqi Baath Party
Bookmark
E-Mail Me
The Classics
The O Club
Rantburg Store
The Bloids
The Never-ending Story
Thugburg
Gulf War I
The Way We Were
Bio
Merry-Go-Blog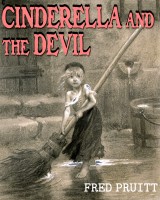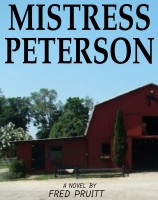 On Sale now!


A multi-volume chronology and reference guide set detailing three years of the Mexican Drug War between 2010 and 2012.

Rantburg.com and borderlandbeat.com correspondent and author Chris Covert presents his first non-fiction work detailing the drug and gang related violence in Mexico.

Chris gives us Mexican press dispatches of drug and gang war violence over three years, presented in a multi volume set intended to chronicle the death, violence and mayhem which has dominated Mexico for six years.
Click here for more information


Meet the Mods
In no particular order...


Steve White
Seafarious
Pappy
lotp
Scooter McGruder
john frum
tu3031
badanov
sherry
ryuge
GolfBravoUSMC
Bright Pebbles
trailing wife
Gloria
Fred
Besoeker
Glenmore
Frank G
3dc
Skidmark
Alaska Paul



Better than the average link...



Rantburg was assembled from recycled algorithms in the United States of America. No trees were destroyed in the production of this weblog. We did hurt some, though. Sorry.
44.200.175.255

Help keep the Burg running! Paypal: