Afghanistan
On patrol with the Afghan National Army - Video
Added: Aug 5 2008

Captain Doug Beattie, Commander of the British Operational Mentor and Laision Team (OMLT) in Kajaki, Helmand, talks about the Afghan National Army and their skills as a unit.



Posted by: GolfBravoUSMC || 08/07/2008 18:25 || Comments || Link || E-Mail|| [336080 views] Top|| File under:
American deaths in Afghanistan war reach 500 - Quagmire
Have always had hope Iraq could get their act together, not so sure about Afghanistan. They have no history as a nation of note.

"In the 4th century B.C., Alexander the Great fell afoul of Pashtun tribesmen in today's Malakand Agency, where he took an arrow in the leg and almost lost his life." They were a warring mess when Alexander invaded and nothing much has changed in the ensuing millenia.

KABUL, Afghanistan - The deadliest three months for American forces in Afghanistan have pushed the U.S. death toll to at least 500, forcing a war long overshadowed by Iraq back into the headlines.

Larger, more sophisticated militant attacks have also caused a sharp rise in Afghan civilian deaths — at least 472 in the first seven months of the year, most in suicide bombings, according to an Associated Press count.

In all, at least 600 Afghan civilians were killed from January through July, a 30 percent increase from the same period last year, according to AP figures compiled from coalition and Afghan officials. That includes at least 128 killed by U.S. or NATO forces.

Figures for bunnies, baby ducks and kittens were not available.



There are about 33,000 U.S. troops in Afghanistan, the highest since the war began, meaning more troops than ever are patrolling this country's mountainous terrain and exposed to ambushes and roadside bombs.

The U.S. military suffered 65 deaths in May, June and July, by far the deadliest three-month period in Afghanistan since the war began in 2001. The previous deadliest three-month period was in the spring of 2005, with 45 U.S. deaths.

In July, more U.S. troops died in Afghanistan than in Iraq for the month, for the first time since the Iraq war started in 2003. In all, 92 U.S. troops have died in Afghanistan this year, a pace that would surpass last year's death toll of 111.

The spike in violence is forcing U.S. leaders, including the presidential candidates, to call for still more troops here.

More than ever, the U.S. government recognizes the situation Afghanistan "is serious and needs to be dealt with," said Seth Jones, an Afghanistan expert at the RAND Corp., a Washington-based think tank that often does studies for the Pentagon.

"I think it is an important step that ... the gravity of the situation has been recognized and that there are some steps in place to turn the tide in Afghanistan," he said. "Whether that is successful or not is of course an open question."

Overall, at least 500 U.S. service members have died in Afghanistan, Uzbekistan, Pakistan, Qatar and United Arab Emirates in support of the Afghan mission, according to an AP analysis based on Defense Department press releases.

"In terms of milestones, it's important to point out that no casualty is more significant than any other," said Pentagon spokesman Lt. Col. Mark Wright. "Each service member is equally precious, and each loss of life is equally tragic."

The AP count is based on information from U.S., NATO or Afghan officials, often impossible to independently verify because of the remote or dangerous locations of the incidents.

The Defense Department count often lags by several days. The most recent Defense Department count, issued Saturday, showed 496 U.S. troop deaths in and around Afghanistan.

Counting coalition troops, Taliban militants and Afghan civilians, more than 3,000 people have died in violence this year, according to the AP count.

In the past, the Taliban appeared to try to minimize civilian casualties by launching its large-scale attacks primarily against U.S., NATO or Afghan troops.

But this year a February bombing at a dog fighting competition in Kandahar killed more than 100 people, mostly civilians. An attack on the Indian Embassy in Kabul last month killed more than 60.

Steven Simon, a senior fellow in Middle Eastern studies at the Council on Foreign Relations, said the recent attacks with high civilian death tolls reflect a migration of both tactics and fighters from Iraq to Afghanistan.

"The reported presence in Afghanistan of the head of al-Qaida in Iraq underscores the extent to which blowback from Iraq is being felt in Afghanistan," Simon said in an e-mail. "At this point, al-Qaida's leadership seems to be looking at the Afghan theater as the next big thing."

Afghan and U.S. officials say a big reason for the spike in violence is because militaries use sanctuaries in neighboring Pakistan where they can arm and train fighters who launch attacks across the border on U.S. and Afghan forces. More al-Qaida fighters have been using the region to launch attacks than in previous years, U.S. officials say.

Gen. Mohammad Zahir Azimi, spokesman for the Afghan Defense Ministry, blamed the rise on violence principally on two factors: a peace agreement earlier this year between the Pakistan government and some militants in its tribal areas near the Afghan border, and support given by Pakistan's intelligence agency to Taliban fighters.

Pakistan denies it is helping Taliban fighters or that it has entered into peace agreements with militants who launch attacks in Afghanistan.

Insurgent attacks have jumped by 50 percent in the first half of 2008, according to data from the Afghanistan NGO Safety Office, a Kabul-based group paid for by Western donors that advises relief groups on security.

In a report last week, ANSO said it logged 2,056 insurgent attacks in the first half of the year, a 52 percent increase from the same period last year.

The group said violence was up sharply in relatively peaceful northern and western Afghanistan and the region surrounding Kabul.

Both major presidential candidates, Democratic Sen. Barack Obama and Republican Sen. John McCain, have called for more troops to be sent to Afghanistan. President Bush has said more troops will be dedicated to the Afghan fight in 2009 but has not said how many.

U.S. military officials have said the Afghan effort needs three more brigades of troops, or about 10,500 forces.

Any new forces sent here can expect to face vicious attacks from an increasingly brazen Taliban force. Last month more than 200 militant fighters attacked a remote U.S. outpost in a dangerous and mountainous region of northeastern Afghanistan. Nine U.S. troops were killed and 15 wounded.

Even local Afghan civilians joined in on the attack, a sign the U.S. and NATO face steep challenges in their bid to win the population over to the side of the Afghan government.

"The size of the operation and the ability of the group to get support within the town was somewhat alarming, and it shows that there is clearly some concern with local Afghans, and that's a concern because civilians are the center of gravity in a counterinsurgency," said Jones. "The dangerous message is that there was involvement by the civilians."

Posted by: GolfBravoUSMC || 08/07/2008 17:42 || Comments || Link || E-Mail|| [336087 views] Top|| File under:
China-Japan-Koreas
Video threatening Olympics is posted online
URUMQI, China - A U.S. group that monitors extremist Web sites says that a Chinese Islamic group has posted a new video that shows a burning Olympics logo and an explosion over a venue for the Beijing Games.

The video, reported Thursday by the IntelCenter, follows the posting of a similar video dated July 23. Both are attributed to the Turkistan Islamic Party, which experts say is an offshoot of a secessionist group from China's Central Asian frontier with ties to al-Qaida. IntelCenter said the latest video was dated Aug. 1 and features "graphics showing a burning Olympics logo and an explosion imposed over one of the venues."

Comments on the video were in the language of the Uighurs, a Muslim minority in western China with a long history of tense relations with the central government. No translation was immediately available.
Posted by: tu3031 || 08/07/2008 12:00 || Comments || Link || E-Mail|| [336063 views] Top|| File under:
Europe
Exiled Palestinian activist survives 'assassination attempt' in Ireland
Their gang war going international?
Bethlehem -- Ma'an -- An exiled Palestinian activist survived an attempted drive-by shooting in Ireland on Thursday morning, the Palestinian National Security Forces said. Jihad Ja'ara, who was deported from the West Bank after Israel laid siege to the Church of the Nativity in Bethlehem in 2002, was on his way to the PLO office in Dublin at the time of the attack. Gunmen opened fire at him and swerved their car towards him. Ja'ara was reportedly injured.


Just injured? Too bad...




Pray for sepsis ...


The website of the Security Forces added that Irish security arrested the gunmen who appeared to be a Palestinian man with foreign citizenship and a Moroccan man.


Spreading sweetness and light in the old sod...


It is noted that this is the second attempt of assassinating Ja'ara where he was imposed to same attempt by Mosad men who were to liquidize him.


Liquidize?




"I'm me-e-e-e-e-e-lting!"


Ja'ara reportedly survived another assassination attempt by Mossad, the Israeli intelligence service, in 2005, although the Israeli government denies involvement in that attack.


"Wudn't me."




Looks like nobody likes Jihad...




Couldn't have been Mossad -- they would have hired a few ex-Provos to do the work, and it would have been done quietly and efficiently ...
Posted by: tu3031 || 08/07/2008 08:56 || Comments || Link || E-Mail|| [336078 views] Top|| File under:
Home Front: WoT
Two U.S. Aircraft Carriers Head for Gulf Region
Two additional United States naval aircraft carriers are heading to the Gulf and the Red Sea, according to the Kuwaiti newspaper Kuwait Times.

Kuwait began finalizing its "emergency war plan" on being told the vessels were bound for the region.

The U.S. Navy will neither confirm nor deny that carriers are currently en route. U.S. Fifth Fleet Combined Maritime Command located in Bahrain said it could not comment because of what a spokesman termed "force-protection policy."

While the Kuwaiti daily did not name the ships it believes are heading for the Middle East, The Media Line's defense analyst said they could be the USS Theodore Roosevelt and the USS Ronald Reagan.

Within the last month, the Roosevelt completed an exercise along the U.S. east coast focusing on communication among navies of different countries. It has since been declared ready for operational duties. The Reagan, currently with the Seventh Fleet, has just set sail from Japan.

The Seventh Fleet area of operation stretches from the East Coast of Africa to the International Date Line.

Meanwhile, the Arabic news agency Moheet reported at the end of July that an unnamed American destroyer, accompanied by two Israeli naval vessels traveled through the Suez Canal from the Mediterranean. A week earlier, a U.S. nuclear submarine accompanied by a destroyer and a supply ship moved into the Mediterranean, according to Moheet.

Currently there are two U.S. naval battle groups operating in the Gulf: one is an aircraft carrier group, led by the USS Abraham Lincoln, which carries some 65 fighter aircraft. The other group is headed by the USS Peleliu which maintains a variety of planes and strike helicopters.

The ship movements coincide with the latest downturn in relations between Washington and Tehran. The U.S. and Iran are at odds over Iran's nuclear program, which the Bush administration claims is aimed at producing material for nuclear weapons; however, Tehran argues it is only for power generation.

Kuwait, like other Arab countries in the Gulf, fears it will be caught in the middle should the U.S. decide to launch an air strike against Iran if negotiations fail. The Kuwaitis are finalizing details of their security, humanitarian and vital services, the newspaper reported.

The six members of the GCC – Kuwait, Saudi Arabia, Bahrain, Qatar, the UAE and Oman – lie just across the Gulf from Iran. Generals in the Iranian military have repeatedly warned that American interests in the region will be targeted if Iran is subjected to any military strike by the U.S. or its Western allies.

Bahrain hosts the U.S. Fifth Fleet, while there is a sizeable American base in Qatar. It is assumed the U.S. also has military personnel in the other Gulf states, TML's defense analyst said.

Iran is thought to have intelligence operatives working in the GCC states, according to Dubai-based military analysts.

The standoff between the U.S. and Iran has left the Arab nations' political leaders in something of a bind. The TML analyst said they were being used as pawns by Washington and Tehran.

Iran is offering them economic and industrial sweeteners, while the U.S. is boosting their defense capabilities. Presidents George W. Bush and Mahmoud Ahmadi Nejad have paid visits to the GCC states in a bid to win their support.
Posted by: Sherry || 08/07/2008 16:06 || Comments || Link || E-Mail|| [336085 views] Top|| File under:
Remote-control warriors suffer war stress
MARCH AIR RESERVE BASE, Calif. - The Air National Guardsmen who operate Predator drones over Iraq via remote control, launching deadly missile attacks from the safety of Southern California 7,000 miles away, are suffering some of the same psychological stresses as their comrades on the battlefield.

Working in air-conditioned trailers, Predator pilots observe the field of battle through a bank of video screens and kill enemy fighters with a few computer keystrokes. Then, after their shifts are over, they get to drive home and sleep in their own beds.

But that whiplash transition is taking a toll on some of them mentally, and so is the way the unmanned aircraft's cameras enable them to see people getting killed in high-resolution detail, some officers say.

In a fighter jet, "when you come in at 500-600 mph, drop a 500-pound bomb and then fly away, you don't see what happens," said Col. Albert K. Aimar, who is commander of the 163rd Reconnaissance Wing here and has a bachelor's degree in psychology. But when a Predator fires a missile, "you watch it all the way to impact, and I mean it's very vivid, it's right there and personal. So it does stay in people's minds for a long time." He said the stresses are "causing some family issues, some relationship issues." He and other Predator officers would not elaborate.

But the 163rd has called in a full-time chaplain and enlisted the services of psychologists and psychiatrists to help ease the mental strain on these remote-control warriors, Aimar said. Similarly, chaplains have been brought in at Predator bases in Texas, Arizona and Nevada.

In interviews with five of the dozens of pilots and sensor operators at the various bases, none said they had been particularly troubled by their mission, but they acknowledged it comes with unique challenges, and sometimes makes for a strange existence.

"It's bizarre, I guess," said Lt. Col. Michael Lenahan, a Predator pilot and operations director for the 196th Reconnaissance Squadron here. "It is quite different, going from potentially shooting a missile, then going to your kid's soccer game."

Among the stresses cited by the operators and their commanders: the exhaustion that comes with the shift work of this 24-7 assignment; the classified nature of the job that demands silence at the breakfast table; and the images transmitted via video. A Predator's cameras are powerful enough to allow an operator to distinguish between a man and a woman, and between different weapons on the ground. While the resolution is generally not high enough to make out faces, it is sharp, commanders say. Often, the military also directs Predators to linger over a target after an attack so that the damage can be assessed.

"You do stick around and see the aftermath of what you did, and that does personalize the fight," said Col. Chris Chambliss, commander of the active-duty 432nd Wing at Creech Air Force Base, Nev. "You have a pretty good optical picture of the individuals on the ground. The images can be pretty graphic, pretty vivid, and those are the things we try to offset. We know that some folks have, in some cases, problems."

Chambliss said his experience flying F-16 fighter jets on bombing runs in Iraq during the 1990s prepared him for his current job as a Predator pilot. But Chambliss and several other wing leaders said they were concerned about the sensor operators, who sit next to pilots in the ground control station. Often, the sensor operators are on their first assignment and just 18 or 19 years old, officers said. While the pilot actually fires the missile, the sensor operator uses laser instruments to guide it all the way to its target.

On four or five occasions, sensor operators have sought out a chaplain or supervisor after an attack, Chambliss said. He emphasized that the number of such cases is very small compared to the number of people involved in Predator operations.

Col. Rodney Horn, vice commander of the 147th Reconnaissance Wing at Ellington Field Joint Reserve Base near Houston, said his unit went out of it way to impress upon sensor operators the sometimes lethal nature of the job. "No one's walking into it blind," he said.

Master Sgt. Keith LeQuire, a 48-year-old sensor operator here, said the 163rd asks prospective sensor operators whether they are prepared for the deadly serious mission. "No one's been naive enough to come in to interview but not know about that aspect of the job," he said.

Unlike soldiers living together in the war zone, the Predator operators do not have the close locker-room-style camaraderie that allows buddies to talk about the day's events and blow off steam. But many Predator operators at Creech employ a decompression ritual during the long ride home, said Air Force Lt. Col. Robert P. Herz. "They're putting a missile down somebody's chimney and taking out bad guys, and the next thing they're taking their wife out to dinner, their kids to school," said Herz, a Ph.D. who interviewed pilots and sensor operators for a doctoral dissertation on human error in Predator accidents. "A lot of them have told me, `I'm glad I've got the hour drive.' It gives them that whole amount of time to leave it behind," Herz said. "They get in their bus or car and they go into a zone — they say, `For the next hour I'm decompressing, I'm getting re-engaged into what it's like to be a civilian.'"

Col. Gregg Davies, commander of the 214th Reconnaissance Group in Tucson, Ariz., said he knows of no member of his team who has experienced any trauma from launching a Predator attack. Himself a Predator pilot, Davies said he has found the work rewarding. The Arizona Air National Guard unit flies Predators in both the Iraq and Afghanistan war zones. It has often provided protection for American convoys, and its personnel have seen insurgents planting roadside bombs. "If we can have an effect there where we can take people out, that's a real plus in terms of saving American lives," Davies said. "Our folks look at it as they're in the fight, they're saving lives. They don't feel too bad about that."
Posted by: tu3031 || 08/07/2008 15:17 || Comments || Link || E-Mail|| [336082 views] Top|| File under:
Aafia produced in court, bail hearing on Monday
Pakistani scientist Dr Aafia Siddiqui was produced in a New York court on Tuesday and was ordered held without bail, with a bail hearing set for August 11 followed by a regular hearing on August 19.

While her family claims that for the last five years that Siddiqui has been missing, she has been in United States custody at the Bagram airbase near Kabul, US officials describe the mother of three as a facilitator for Al Qaeda. She was flown from Kabul to New York in an injured state on Monday and faces charges of attempting to kill American soldiers and Federal Bureau of Investigation (FBI) agents in Afghanistan.

Ambassador Husain Haqqani told Daily Times that he had assigned a senior embassy official to remain in close touch with the developments. The embassy has also sought access to Siddiqui and offered any assistance she might need. A Pakistan embassy official was present in the court but made no contact with Siddiqui.

Plea: The judge rejected her lawyer, Elizabeth M Fink's plea that the charge against her client should be dismissed. She told the judge that it was inconceivable that Siddiqui, who weighs just 90 pounds, would pick up an M-4 rifle and attack US security agents while in Afghan custody. The charge, Fink said, was "absurd". However, US District Court Judge Ronald L Ellis did not agree.

Siddiqui, her head wrapped in a maroon scarf, looked extremely frail and in a very poor state.

Posted by: Fred || 08/07/2008 00:00 || Comments || Link || E-Mail|| [336075 views] Top|| File under: al-Qaeda
India-Pakistan
LI bans use of sniffer dogs in Khyber Agency
The Lashkar-e-Islam (LI) banned the use of sniffer dogs in the investigation of crimes in Khyber Agency on Wednesday, calling the use "un-Islamic". The LI said anyone found violating the ban would be fined Rs 1 million and his house would be demolished. LI chief Mangal Bagh's spokesman Saifoor Khan made the announcement while addressing a press conference at the Bara Press Club. The LI said the use of sniffer dogs caused "personal enmities" between people, adding that it was an "un-Islamic act" which would not be allowed at any cost. Saifoor said Mangal Bagh had also announced the ban on his FM radio.


"Good evening, Brethren and Sistern and all the ships at sea! This is Mangal Bagh, broadcasting from an undisclosed location! Flash! This just in! No dogs! Y'got that? No dogs! They're un-Islamic, so don't even mention them. Don't even growl, dammit!"



This article starring:
Bara Press Club
MANGAL BAGH
Lashkar-e-Islam
SAIFUR KHAN
Lashkar-e-Islam
Posted by: Fred || 08/07/2008 00:00 || Comments || Link || E-Mail|| [336074 views] Top|| File under: Lashkar-e-Islami
Top-ranking Taliban commander among 9 killed in NW Pakistan
(Xinhua) -- A senior local Taliban commander and eight other militants were killed during an operation of security forces in northwest Pakistan, a statement released by the army said Wednesday. Ali Bakht, a top-ranking Taliban militant, was killed during the operation in Devloi area of Swat in North West Frontier Province, said the statement. "Life at Swat remained peaceful, shops were open and people carried out their routine activities," the statement said, adding that many militants were injured.

Two Security Forces personnel were wounded in the operation, according to the News Network International (NNI) news agency. The army launched a major operation against militants in Swat valley last week after the militants killed three intelligence agents and kidnapped over 20 security personnel from a check post.

This article starring:
ALI BAKHT
TTP
Posted by: Fred || 08/07/2008 00:00 || Comments || Link || E-Mail|| [336062 views] Top|| File under: TTP
Cycle of violence kills four in Sibi
Four people were killed and five wounded on Wednesday when a bomb attached to a motorcycle detonated in the Sibi town of Balochistan, police said.

The blast was the latest in a series that have hit the province. "It was a remote-controlled bomb fixed to a bike in the main bazaar of Sibi. Four people were killed and five injured, three seriously," local police officer Muhammad Hussain said. "Three of the victims were from a pro-government tribe and one was a passer-by," he said. "It appears the bombing was a targeted attack. We are investigating if the victims had any rivalry," he said.

Separately one person was injured in Quetta when a hand grenade exploded at a stall selling adornments for Independence Day on August 14, police said.

An attempt to blow up a gas pipeline in Quetta was foiled. Unknown saboteurs planted explosive material alongside the gas pipeline near Abdullah Town. The explosion caused minor damage to the pipeline.

In another incident, Bharam Khan, a security guard for an intelligence agency, was axed to death on his way to work near Kuli Risaldar.

Another small blast near on the outskirts of Quetta caused no casualties, police said.

Balochistan, which borders Iran and Afghanistan, has been hit by years of unrest blamed on Baloch tribes seeking more political rights and share of profits from the region's natural resources.

Hundreds of people have died in violence in the province since the insurgency flared in late 2004. The province has also been hit by violence blamed on hardline Taliban, who are not linked to the separatists.
Posted by: Fred || 08/07/2008 00:00 || Comments || Link || E-Mail|| [336063 views] Top|| File under:
New Taliban group claims Waziristan blasts
A new Taliban group in Waziristan on Wednesday claimed responsibility for the missile attacks and bomb blasts in South Waziristan a day earlier. Led by its commander Hafiz Gul Bahadar, the Taliban Ittehad said that they were responsible for firing missiles on three locations the previous day. Taliban Ittehad spokesman Ahmadullah Ahmadi said that they would retaliate against any attack by the government. Meanwhile, another commander Abdul Khaliq Haqqani said that he had prepared a group of suicide bombers to be used against the government. Talking to the media on Wednesday, Haqqani said that Baitullah Mehsud was not involved in Benazir Bhutto's assassination.


"It wuz... ummm... somebody else."



This article starring:
ABDUL KHALIQ HAQQANI
Taliban Ittehad
AHMEDULLAH AHMEDI
Taliban Ittehad
BAITULLAH MEHSUD
TTP
HAFIZ GUL BAHADAR
Taliban Ittehad
Posted by: Fred || 08/07/2008 00:00 || Comments || Link || E-Mail|| [336065 views] Top|| File under: TTP
Army called in after clash in Peshawar
The army was called in to control the situation after an exchange of fire between police and militants in Matani, Peshawar on Wednesday. Army intervention was sought after Taliban attacked a police station in Matani on Wednesday. Four police personnel, including a sub-inspector, were injured in the attack. According to officials, two military helicopters supported the police, the Frontier Corps and the Frontier Constabulary during the operation. Locals said that the helicopters targeted suspected militant hideouts. Arms, ammunition and explosives were recovered from several houses used by the militants. The law enforcement agencies razed Adezai Union Council Nazim Abdul Malik's house for sheltering the militants. He was arrested and taken to an undisclosed location for investigation.
Posted by: Fred || 08/07/2008 00:00 || Comments || Link || E-Mail|| [336076 views] Top|| File under: TTP
Forces retake Bajaur area from Taliban
Paramilitary forces have regained control of Bajaur Agency's Loyesam area from the Taliban, a senior administration official said on Wednesday. "Government forces have established posts in Loyesam after resuming control of the area," Assistant Political Agent Muhammad Iqbal Khan said. Taliban spokesman Maulvi Umar said they had been confused by the forces' movement. "We thought the force was heading for deployment at the border and that's why we did not confront them," he told Daily Times.


"Guess we hosed that one, huh?"



This article starring:
Bajaur Agency
Loyesam area
Assistant Political Agent Muhammad Iqbal Khan
MAULVI OMAR
TTP
Posted by: Fred || 08/07/2008 00:00 || Comments || Link || E-Mail|| [336064 views] Top|| File under: TTP
LI, AI clashes kill four in Khyber Agency
Fighting broke out again between Lashkar-e-Islam (LI) and Ansarul Islam (AI) militants late on Tuesday night, killing four people and wounding three in Tirah Valley of Khyber Agency. AI said it had taken four LI activists hostage and had captured three bunkers during the clash in the Sandapal area, adding that two of the hostages belonged to the Qambar Khel tribe while the other two hailed from the Kukki Khel tribe.


Ahah. The Kooky Khel tribe. Ferocious fighters. Totally inept, of course, but ferocious.

Sources said two dead bodies had been brought to the LI centre in Malik Din Khel for mutilation. AI confirmed the death of one of its activists and said two others had been injured in the fighting. Efforts to broker a ceasefire between the two religious groups have failed.

This article starring:
Khyber Agency
Malik Din Khel
Sandapal area
Tirah Valley
Kukki Khel tribe
Qambar Khel tribe
Posted by: Fred || 08/07/2008 00:00 || Comments || Link || E-Mail|| [336072 views] Top|| File under: Lashkar-e-Islami
Iraq
U.S. segregates violent Iraqi prisoners in crates
WASHINGTON (CNN) -- The U.S. military is segregating violent Iraqi prisoners in wooden crates that in some cases are not much bigger than the prisoners.

Three grainy black-and-white photos show the rudimentary structures of wood and mesh. Some of the boxes are as small as 3 feet by 3 feet by 6 feet tall, according to military officials, although they did not release a picture of a box that size.

The average Iraqi male is 5 feet 6 inches tall, according to the Iraqi Ministry of Health. That leaves little room for a prisoner to move once put in the detention box. See how a man might fit in the crate »

The photos were made public after a blogger filed a Freedom of Information Act request in 2005.

The military said the boxes are humane and are checked every 15 minutes. It said detainees, who stand in the boxes, are isolated for no more than 12 hours at a time.

"Someone in a segregation box is actually observed more than those anywhere else," said Maj. Neal Fisher, a spokesman for Task Force 134, the Marine unit in charge of detainees. "Their care and custody does not change simply because they are in segregation." Watch why the boxes raise human rights concerns »

A prisoner has never fallen ill or died because of being held in a segregation box, Fisher said.

Human rights advocates say little is known about how the military treats prisoners inside these boxes.

"There are concerns that they could be used in places where the detainees are enclosed in extremely hot conditions. It is important to know whether or not detainees are provided with food," said Jennifer Daskel of Human Rights Watch.

Prisoners get food and water during their time in the boxes, Fisher said.

Since the abuses at Abu Ghraib , the U.S. has improved conditions for the 20,000 prisoners there, the military said.

But life is tough behind the wire. Hundreds are still considered by the military to be al Qaeda loyalists.

The U.S. military has released about 10,000 Iraqi prisoners and said it hopes to release more. Recently, 20 foreign fighters were sent back to Egypt and Saudi Arabia, the military said.

"We are able to capture threats to the Iraqi government and the population, detain them, rehabilitate them, and 99 times out of 100 release them," Pentagon spokesman Geoff Morrell said.

Posted by: GolfBravoUSMC || 08/07/2008 15:13 || Comments || Link || E-Mail|| [336072 views] Top|| File under:
Shiite militiamen who fled U.S.-Iraqi operations persona non grata
BAGHDAD - Iranian-backed Shiite militiamen who fled U.S.-Iraqi operations in Baghdad hope to return, but the U.S. military is confident they won't receive a warm homecoming, officials said Wednesday.

U.S. commanders believe many senior militants escaped the offensives by going to sympathetic areas in southern Iraq and neighboring Iran. That has raised concerns that the militants -- many of them nominally loyal to anti-U.S. cleric Muqtada al-Sadr -- are trying to regroup. "The leadership has by and large departed the area," said Lt. Col. Tim Albers, director of intelligence for U.S. forces in Baghdad. "We do have indications that they want to return."

"We're certainly concerned with it," he said during a press briefing. "We're trying to be pre-emptive with our operations to prevent it and make it an inhospitable environment for them."


Those measures include plastering concrete walls, buildings and even armored vehicles with posters of wanted militants to make it harder for them to slip back in to the capital unnoticed, officials said.


I hope the reward money is mentioned prominently ...

The U.S. military also has plans to spend more than $100 million -- $81.1 million from the Americans and $27.3 million from the Iraqis -- on improvement projects in the Shiite district of Sadr City, which houses nearly half the capital's population and was the base of al-Sadr's Mahdi Army militia.

"We've got operations to continue to make it an inhospitable area for them to return to so that they cannot get back into Baghdad ... to get the population to realize they're better off without them," Albers said.

Tips from local Iraqis have helped the military uncover more than 700 weapons caches in Baghdad since May, the military said. More than 600 suspected Shiite militiamen have been killed or captured during that time, along with 581 suspected members of the predominantly Sunni insurgency, according to the military figures.

The U.S. military has said a cease-fire by al-Sadr was a key factor in a sharp decline in violence in the capital in recent weeks. It also credits a Sunni revolt against al-Qaida in Iraq, a buildup of American troops and an improved Iraqi security force.

But attacks continue, including a roadside bombing Monday that killed two U.S. soldiers and wounded another in eastern Baghdad -- the first deadly attack on American troops in the capital in more than a month. The explosion was caused by an armor-piercing bomb known as an explosively formed penetrator, or EFP, that tore through the Humvee in which the soldiers were riding, Col. Allen Batschelet said, providing new details of the attack.

Also underscoring the continued dangers, Iraqi troops on Monday seized 28 107 mm Iranian rockets, one 107 mm Chinese rocket and seven 122 mm Russian rockets along with other munitions and videotapes of attacks on American and Iraqi forces. The find was announced Wednesday in a statement by the U.S. military that said the seizure included "new Iranian munitions with a manufacture date of early 2008."

The military says it is targeting Shiite militia members who are refusing to adhere to the cease-fire and are armed and trained by Iran. "The attack levels show you that they don't have the capability they once did," Albers said during a press briefing.

Overall attacks by Sunni and Shiite extremists have plunged to an average of four a day from about 100 a day in June 2007, military figures say.
Posted by: GolfBravoUSMC || 08/07/2008 00:00 || Comments || Link || E-Mail|| [336072 views] Top|| File under:
Israel-Palestine-Jordan
Israel releases 5 prisoners in Hezbollah swap
Israel released five Palestinian teenagers from jail Wednesday as part of a prisoner exchange agreement made with Lebanon's Hezbollah militia last month.

The five were driven from a prison in central Israel to the West Bank town of Tulkarem, where one of them, 15-year-old Zakariya Shurbaji, told reporters they were only informed of their impending release a day earlier. They were never told that it was part of the deal with Hezbollah, Shurbaji said.

The emotional July swap between Israel and Hezbollah brought back to Israel the bodies of two slain soldiers in return for five live Lebanese prisoners. One was reviled in Israel as the perpetrator of a 1979 attack in which four Israelis were killed, including a civilian and his two young daughters.

As part of the deal, Israel agreed to release some Palestinian prisoners, but sought to minimize the concession by selecting some of the most insignificant offenders. All five freed Wednesday were minors serving short sentences for throwing stones and other objects and were due to be freed next year, according to data posted on the Prisons Authority Web site.

By insisting on the release of a token number of Palestinians, Hezbollah sought to bolster its standing beyond its core following of Shiite Muslims to the broader Arab world.

Four of the youngsters freed Wednesday said they were supporters of the secular Palestinian nationalist Fatah movement and the fifth said he was involved in the radical leftist Democratic Front for the Liberation of Palestine.

Shurbaji said they were all grateful to Hezbollah's leader. "I say thank you to Sheikh Hassan Nasrallah for all the efforts he made on our behalf," he said.
Posted by: Fred || 08/07/2008 00:00 || Comments || Link || E-Mail|| [336061 views] Top|| File under: Hezbollah
Israeli Arab medical student held as Hezbollah spy
An Israeli Arab was indicted on Wednesday on charges of joining Hezbollah while he studied medicine in Germany and agreeing to spy on the Jewish state for the Lebanese guerrilla group.

The Shin Bet counter-espionage agency said Khaled Kashkush, 29, was arrested when he flew in to Israel last month and confessed, under interrogation, to having received 13,000 euros ($20,150) from a Hezbollah recruiter he met in Frankfurt.

Kashkush agreed to serve Hezbollah by collecting names of other Israeli Arabs who might enlist in the group and seeking work at an Israeli hospital where he could spy on military personnel, the Shin Bet said.

It was not clear how Kashkush would plead to the espionage charges against him, which carry lengthy prison sentences.

After the indictment was filed at Petah Tikva District Court, Kashkush's lawyer, Amnon Zichroni, described it as "very minor".

"It does not say that he did any damage to national security," Zichroni told reporters, adding that he would examine the charges before offering further comment.

In an unusual move, the Shin Bet published the names and pictures of the alleged recruiter and of a Lebanese-born German who it said served as a Hezbollah liaison. The latter man worked as a fund-raiser for a Hezbollah charity, the Shin Bet said.

Israel fought an inconclusive 34-day war with Hezbollah in 2006 and says the Iranian-backed group is trying to set up cells among Arabs who make up 20 percent of the Israeli population.


Posted by: Fred || 08/07/2008 00:00 || Comments || Link || E-Mail|| [336063 views] Top|| File under: Hezbollah
Who's in the News
59
[untagged]
5
TTP
3
Govt of Pakistan
2
Global Jihad
2
Lashkar-e-Islami
2
Hezbollah
2
Taliban
2
al-Qaeda
1
SIMI
1
Jamaat-e-Islami
1
Govt of Iran
1
Hamas
1
al-Qaeda in North Africa
1
Jemaah Islamiyah
1
Palestinian Authority
Bookmark
E-Mail Me
The Classics
The O Club
Rantburg Store
The Bloids
The Never-ending Story
Thugburg
Gulf War I
The Way We Were
Bio
Merry-Go-Blog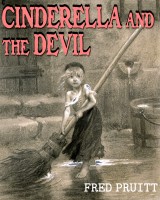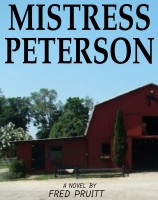 On Sale now!


A multi-volume chronology and reference guide set detailing three years of the Mexican Drug War between 2010 and 2012.

Rantburg.com and borderlandbeat.com correspondent and author Chris Covert presents his first non-fiction work detailing the drug and gang related violence in Mexico.

Chris gives us Mexican press dispatches of drug and gang war violence over three years, presented in a multi volume set intended to chronicle the death, violence and mayhem which has dominated Mexico for six years.
Click here for more information


Meet the Mods
In no particular order...


Steve White
Seafarious
tu3031
badanov
sherry
ryuge
GolfBravoUSMC
Bright Pebbles
trailing wife
Gloria
Fred
Besoeker
Glenmore
Frank G
3dc
Skidmark



Better than the average link...



Rantburg was assembled from recycled algorithms in the United States of America. No trees were destroyed in the production of this weblog. We did hurt some, though. Sorry.
34.204.181.91

Help keep the Burg running! Paypal: