Afghanistan
Michael Yon: Interviews Witnesses of French Ambush
Many excellent pictures in the original article including some captured from the Taliban.


The French soldiers were on a reconnaissance patrol in the Uzbin Valley, about 40 kilometers east of Kabul. At approximately 15:00 local time, they were spread out over a steep slope and started taking fire from the ridges above. The gunfire was fierce and accurate. After 90 minutes, the French vehicles ran out of ammunition, and they abandoned a counterattack. They fought for four hours without reinforcements, which were slow to come because the French troops lost radio contact and could not call in air support or reinforcements. According to a secret after action report that I have read and was quoted extensively and accurately in the Canadian Globe and Mail newspaper, the loss of radio contact was probably due to the fact that they only had one working radio. Soldiers from the Afghan National Army (ANA) had accompanied the French patrol, but they were apparently worse than ineffective, "lounging on the battlefield" until they finally dispersed, leaving their weapons and equipment, according to the report.


The above paragraph should be required reading for everyone Obama brings into the new administration. If you ever, ever allow American troops to be in this position, you'll have failed your oath.

Reinforcements eventually arrived, but the fighting continued into the next morning. The French dead were not recovered until mid-day. By then, some had been stripped of their weapons, equipment and uniforms.

Not reported: The body of an interpreter who had worked with the French was left on the field.

The Sarobi ambush was the worst single day toll for the French military in a quarter century. Most of the troops were from the Eighth Paratrooper Regiment ...


Apparently some paratroopers were captured and then killed. At least some of them were forced to take off their clothes before they were killed
Posted by: Frozen Al || 11/06/2008 13:15 || Comments || Link || E-Mail|| [6494 views] Top|| File under:
First Gurkha dies in Afghanistan
A British Army soldier killed by enemy fire in Afghanistan has been named by the Ministry of Defence as Rifleman Yubraj Rai. The 28-year-old, from Khotang district in eastern Nepal, was the first Nepalese Gurkha to die in the conflict. Rai, from the 2nd Battalion The Royal Gurkha Rifles, was killed in the Musa Qala area of Helmand province.

The MoD said Rai was taking part in a joint International Security Assistance Force and Afghan National Security Forces operation when his patrol came under attack. He received medical treatment at the scene, but died a short time later from his wounds.

Rai joined the Army in January 1999, following in the footsteps of his uncle who was also a Gurkha. He had been employed as his company's storeman, but had recently volunteered to deploy with 5 Platoon to replace another rifleman who had fallen ill. Rai had served in Iraq, Sierra Leone and Bosnia, and on a previous tour in Afghanistan. He was described as "an avid sportsman who enjoyed all competition", but his number one passion was football and in particular, Manchester United.

His commanding officer Lieutenant Colonel Chris Darby said: "Yubraj Rai was an extraordinary character and a hard professional soldier with a proven operational record. Big, strong and highly experienced, Rfn Yubraj was one of the cornerstones of his Company and he was known throughout the battalion for his presence, drive and his ability as a soldier. He died doing what he did best, amongst his greatest friends and admirers and for a cause he had taken the time to understand. He epitomised all that makes the Gurkhas great - the best."

"Better to die than be a coward" is the motto of the world-famous Nepalese Gurkha soldiers who are an integral part of the British Army. The name "Gurkha" comes from the hill town of Gorkha from which the Nepalese kingdom had expanded. Soldiers are still selected from young men living in the hills of Nepal - with about 28,000 youths tackling the selection procedure for just over 200 places each year. That process has been described as one of the toughest in the world and is fiercely contested.
Posted by: tu3031 || 11/06/2008 12:00 || Comments || Link || E-Mail|| [6513 views] Top|| File under:
Bangladesh
Criminal killed in 'shootout'
A top criminal was killed in an encounter with members of the Rapid Action Battalion (Rab) at Madanganj in the district town early yesterday. He was identified as Abu Siddique, son of M Matiur Rahman of Kawriapara in the town.


"'E wuz a good boy, 'e wuz! Good to 'is mudder, 'e wuz!"


Acting on a tip-off, a team of Rab-11 raided Siddique's house in the area at about 3:30am. Sensing the presence of the law enforcers, Siddique and his accomplices fled the house.
"Come out witcher hands up, Abu!"
"It's da cops! Flee!"
The elite force then chased Siddique, who at one stage opened fire on the Rab men, forcing them to retaliate.
"[BANG!]
Take dat, coppers! Hah hah!"
"[BANG! BANG! BANGETY BANG!]
[BRAAAAAP!]
[KAPING! KAPING!]
[BOOM!]
[ZAPPETAZAPPETAZAPETTA!]
Rab sources said Siddique received bullets during the shootout at Madanganj and fell to the ground.
"Aaaaiiieeee! I am undone!"
[THUD!]
He was rushed to Sadar Hospital where the doctors declared him dead.
"Rosebud!"
[QUIVER]
[KICK!]
[TWITCH!]
"He's dead, Jim!"
Siddique was wanted in 18 criminal cases filed with different police stations in the district, police said. A pistol and four bullets were recovered from the spot.
Posted by: Fred || 11/06/2008 00:00 || Comments || Link || E-Mail|| [6466 views] Top|| File under:
Britain
Ex-British soldier convicted of spying for Iran
A former British army interpreter was convicted of espionage Wednesday for sending emails to an Iranian diplomat whilst serving in Afghanistan. Iranian-born Cpl. Daniel James, whom prosecutors depicted as an eccentric character who fantasized about being a hero, was found guilty of communicating information to an enemy. The jury continued to deliberate on two other charges related to a memory stick that contained secret NATO documents and a count of misconduct in public office. His sentencing will not take place until the verdicts on those charges are finalized. The Defense Ministry said he will be discharged from the military.

In 2006, James was stationed in Afghanistan, where he acted as interpreter for former Gen. David Richards, then-NATO commander in the country.


Nice background check...


James, 45, who was born in Iran but moved to Britain as a teenager, denied the charges. He also told the court he was a Voodoo priest and had used black magic to protect Richards from the Taliban.
And the general made it out alive, did he not, your honor! I rest my case!
Prosecutors said James, a former salsa dance instructor, was heavily in debt. They also said he was a fantasist and "something of a Walter Mitty character." The description refers to a character who fantasized about being a hero in a story by the late American author James Thurber.


Oooooh, salsa! He'll be the dancing queen of the cellblock!


Prosecutors said James began sending coded e-mails after meeting an Iranian military attache in late August 2006. One read "I am at your service," prosecutors said. "The defendant's loyalty to this country wavered and his loyalties turned to Iran, the country of his birth," prosecutor Mark Dennis told jurors during the trial. "He turned his back on those with whom he was serving in Afghanistan and sought to become an agent for a foreign power." During the trial, James denied that charge, saying, "nonsense. I am still loyal to Britain. I am still a soldier."

James said his emails were an attempt to set up a deal for Afghanistan to buy gas from Iran, and believed that any arrangement could benefit the US by reducing energy prices.


Sure. Don't all British army corporals have the power to set up energy deals between foreign countries?


He said the emails weren't a code, but rather an attempt to sound "sexy and important."


Oh, you'll soon feel "sexy and important". You might not like it though...


James joined the British army reserves in 1987, and was called up to serve a tour in Afghanistan in March 2006. Two months later, he was appointed translator for Richards, who was then the overall commander of the International Security Assistance Force in Afghanistan.
Posted by: tu3031 || 11/06/2008 10:41 || Comments || Link || E-Mail|| [6463 views] Top|| File under:
India-Pakistan
3 TTP killed in Swat work accident
Three Taliban were killed on Wednesday when a roadside bomb they were planting exploded in Chamkanai area of Swat, police said. "An improvised explosive device went off as three Taliban tried to plant it alongside a road in Chamkanai. The three died on the spot," police official Jan Bahadur said.

Meanwhile, Taliban said they had released 12 students who were kidnapped on suspicion of spying for the government. The students, aged between 19 and 20, were seized on Tuesday.

Swat Taliban spokesman Muslim Khan told AFP: "These students were spying for the security forces. We released five students yesterday (Tuesday). The remaining seven were released today (Wednesday) after their parents personally assured us that these students will not indulge in spying for the security forces." Local police chief Dilawar Bangash confirmed to AFP that the group had been kidnapped.

Separately, Khan claimed responsibility for killing a police officer in Cheharbagh area of Swat. The officer's beheaded body was found dumped on Wednesday morning. Three other officers who were seized with him four days ago were still being held. Khan said the three would suffer the same fate unless 122 Taliban were released.

According to APP, unidentified miscreants detonated a remote-controlled bomb planted close to a house in Bawbar area in Upper Dir district. However, no casualty was reported.
Posted by: Fred || 11/06/2008 00:00 || Comments || Link || E-Mail|| [6478 views] Top|| File under: TTP
11 TTP killed in Bajaur
Eleven Taliban were killed in bombing by jet fighters and artillery shelling in different areas of Bajaur Agency on Wednesday. Official sources told Daily Times the security forces targeted Gat Agra, Damadola and Janzai areas of Mamoond tehsil. The sources said several Taliban hideouts were destroyed. The sources said fresh troops had arrived in Khar, the agency headquarters. The locals extended warm welcome to the troops. Meanwhile, the tribal lashkar in Mamoond and Salarzai tehsils continued its operation against the Taliban.
Posted by: Fred || 11/06/2008 00:00 || Comments || Link || E-Mail|| [6473 views] Top|| File under: TTP
Iraq
Brigade going home early in Iraq
BAGHDAD, Nov. 6 (UPI) -- The number of U.S. combat brigades in Iraq will be reduced from 15 to 14 about six weeks earlier than planned, Pentagon officials say. "The hope is they can come home before Christmas," Geoff Morrell, the Pentagon press secretary, said of the decision by Gen. David H. Petraeus, head of Central Command overseeing U.S. forces in the Middle East and Central Asia.

The reason is dramatically lower violence there, officials say.

The plan accelerates the withdrawal from Iraq of a 101st Airborne Division brigade of 3,500 to 4,000 troops that will not be replaced, The Washington Post reported. The departing brigade has served in Baghdad, where attack levels have plunged. Its troops will serve only a 13-month tour, instead of the expected 15 months, before returning to their home base at Fort Campbell, Ky.

Another brigade from the 10th Mountain Division that was scheduled to go to Iraq in its place will instead deploy to Afghanistan, as announced earlier. Defense Secretary Robert M. Gates says further increases in U.S. troop levels in Afghanistan will be contingent upon further withdrawals from Iraq next year.

American commanders in Afghanistan say they need three more brigades and thousands of support forces to combat a growing insurgency.
Posted by: GolfBravoUSMC || 11/06/2008 11:31 || Comments || Link || E-Mail|| [6469 views] Top|| File under:
Suicide boomer causes chaos on Baghdad airport road
(AKI) - A suicide bomber rammed his car at a checkpost in Baghdad's airport road on Wednesday killing at least four people, among them two policemen.

Nine others were reported to have been injured in the blast, while elsewhere a bomb squad defused an explosive device planted in central Baghdad, reported Iraqi news agency Voices of Iraq.

Meanwhile, the motorcade of the deputy chief of the Missan police, Colonel Sadeq Abdul Aziem was attacked. Missan is a predominantly Shia province, located 390 kilometres south of Baghdad.

Earlier on Wednesday, another police officer was killed in a bomb explosion in the city of al-Amara in Missan.

Posted by: Fred || 11/06/2008 00:00 || Comments || Link || E-Mail|| [6506 views] Top|| File under: Iraqi Insurgency
U.S. soldier dies in central Iraq
BAGHDAD / Aswat al-Iraq: A U.S. serviceman died of non-combat related causes in central Iraq, the first U.S. casualty to be announced this month.

"A Multi-National Division – Center Soldier died of non-combat related causes Nov. 5," read a U.S. army statement received by Aswat al-Iraq. "The name of the deceased is being withheld pending notification of next of kin and official release by the Department of Defense," the statement added.

A total of 14 troops died last month, while 25 soldiers died in September, including nine of non-combat related causes. Other 23 soldiers were killed in August 2008, in addition to 13 troops who were announced dead in July, the month with the lowest U.S. deaths.
Posted by: Steve White || 11/06/2008 00:00 || Comments || Link || E-Mail|| [6473 views] Top|| File under:
Civilian killed, 3 wounded in Mosul attacks
NINEWA / Aswat al-Iraq: Four persons were killed or wounded in two separate attacks in Mosul city, a police source said on Wednesday. "An improvised explosive device (IED) went off in al-Karama neighborhood, eastern Mosul, killing a civilian and wounding two," the source told Aswat al-Iraq. "The device detonated automatically and did not target military or security vehicles," the source explained.

"Meanwhile, another explosive charge targeted an Iraqi army vehicle in al-Nahrawan neighborhood, western Mosul, wounding a patrolman," according to the same source.

Mosul, the capital city of Ninewa, lies 405 km north of Baghdad. Despite having an amount of Kurdish population, it does not form part of the area controlled by the Kurdistan Regional Government (KRG).
Posted by: Steve White || 11/06/2008 00:00 || Comments || Link || E-Mail|| [6468 views] Top|| File under:
Blast hits Iraq-Turkey pipeline
A huge explosion in a pipeline carrying oil from Iraq has caused a large spill in the southeastern Turkish province of Sanliurfa. The explosion, which occurred late on Wednesday, caused serious damage to the pipeline, the Anatolia news agency reported.

According to the report, the initial findings suggest that the blast was due to a sudden change in the network's pressure. The authorities turned off the taps after the blast, because oil spilled as far as two kilometers (1.2 miles) from the site of the explosion to reach the shores of a major dam in the region.

It was not immediately clear when the pipeline would be re-opened.

The pipeline carried about 40 million barrels of Iraqi oil to the Turkish city of Ceyhan last year, according to Turkey's state-run oil and gas company BOTAS.
Posted by: Fred || 11/06/2008 00:00 || Comments || Link || E-Mail|| [6487 views] Top|| File under: Islamic State of Iraq
Israel-Palestine-Jordan
Rockets hit Negev after Israeli incursion in Gaza
(AKI) - On Wednesday, Palestinian militants from the Gaza Strip launched at least 35 Qassam rockets that hit the western Negev desert in southern Israel after an aerial attack on Tuesday killed six Palestinians. Two of the rockets hit the southern Israeli city of Ashkelon and another hit a kibbutz in the Negev. The Islamist movement Hamas claimed responsibility for the attack, which caused no injuries.


Not to worry. President B.O. will be happy to meet with them without preconditions.


The barrage of rockets follow an Israeli incursion inside Gaza on Tuesday as the world watched the US presidential election unfold.

Six Palestinians from Hamas' al-Qassam Brigades were killed in the aerial strike, considered the first armed clash in Gaza between Israel and Hamas since a cease-fire was declared in June. Four civilians were also injured in the attack.

An Israeli Defence Forces spokesman said troops entered Gaza to destroy a tunnel which Gaza militants had allegedly dug under the border with Israel in an attempt to abduct soldiers, reported Israeli daily Haaretz.

Hamas leaders have vowed to avenge the attack. "Al Qassam Brigades announced that it is going to respond at any aggression against the Palestinian people despite the calm in Gaza Strip," said a statement in the al-Qassam Brigades website.
Posted by: Fred || 11/06/2008 00:00 || Comments || Link || E-Mail|| [6488 views] Top|| File under: Hamas
Who's in the News
54
[untagged]
2
TTP
2
Hamas
2
Govt of Iran
2
Iraqi Insurgency
1
Global Jihad
1
al-Qaeda in North Africa
1
Islamic State of Iraq
Bookmark
E-Mail Me
The Classics
The O Club
Rantburg Store
The Bloids
The Never-ending Story
Thugburg
Gulf War I
The Way We Were
Bio
Merry-Go-Blog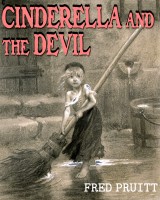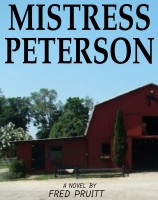 On Sale now!


A multi-volume chronology and reference guide set detailing three years of the Mexican Drug War between 2010 and 2012.

Rantburg.com and borderlandbeat.com correspondent and author Chris Covert presents his first non-fiction work detailing the drug and gang related violence in Mexico.

Chris gives us Mexican press dispatches of drug and gang war violence over three years, presented in a multi volume set intended to chronicle the death, violence and mayhem which has dominated Mexico for six years.
Click here for more information


Meet the Mods
In no particular order...


Steve White
Seafarious
Pappy
lotp
Scooter McGruder
john frum
tu3031
badanov
sherry
ryuge
GolfBravoUSMC
Bright Pebbles
trailing wife
Gloria
Fred
Besoeker
Glenmore
Frank G
3dc
Skidmark
Alaska Paul



Better than the average link...



Rantburg was assembled from recycled algorithms in the United States of America. No trees were destroyed in the production of this weblog. We did hurt some, though. Sorry.
3.215.79.204

Help keep the Burg running! Paypal: