-Short Attention Span Theater-
Technical Problem with Comments - Fixed Now
Dear denizens of the Burg -

A code change this afternoon seems to be locking comments out. Fred will take a look at it shortly ... in the meanwhile, please read the articles and come comment again as soon as things are fixed.

- The Mgmt
Posted by: lotp || 11/11/2005 18:05 || Comments || Link || E-Mail|| [320 views] Top|| File under:
Caucasus/Russia/Central Asia
Turkish Kurds riot after bombing
There has been a third day of violent protests in the south-east of Turkey close to the border with Iraq.

Locals accuse state security officers of planting a bomb in a bookstore which killed one person on Wednesday. Another man died in the clashes that followed.

The government has promised a full investigation as local media suggest gendarmerie intelligence officers may have been acting outside the law. The media say the bomb may have been aimed at a suspected Kurdish rebel.

Two days after the bombing tensions remain high in Hakkari Province. Protesters hurled rocks at police and government buildings in Hakkari City on Friday. Five civilians were injured as police fired in the air and used tear gas in response. On Thursday there were similar protests in the town of Semdinli where crowds tore down electricity pylons and set fire to a police checkpoint.

The clashes were sparked by an explosion in a local bookstore, where the crowd immediately turned on a man they believed was the bomber. He was later identified as an intelligence officer with Turkey's security forces.

It is thought the bomb was meant for the shop's owner, who is reportedly linked to the outlawed Kurdistan Worker's Party (PKK).

As anger continues to mount in Semdinli, Turkey's interior minister has called for calm. He sent a team to the region to investigate but the incident has revived ugly memories of the 1990s when Turkey's fight against Kurdish militants in the area was at its height and its murkiest.

With the press here full of speculation that Turkey's security forces may have reverted to using summary executions, Prime Minister Recep Tayyip Erdogan has promised a transparent inquiry. He has vowed to uncover the truth and punish whoever is responsible.



Posted by: lotp || 11/11/2005 19:14 || Comments || Link || E-Mail|| [334 views] Top|| File under:
Turkish Intel Arrested for Bomb Attacks on Kurds, Turkish Military
November 10, 2005 @ 08:44 (08:44 AM)

NEWSDESK, Nov 10 (DozaMe.org) - Three sergeants from the Turkish Gendarmerie Intelligence Service (JIT) have now been arrested for the bomb attack on November 9 against a bookstore owned by a Kurd in the city of Semdinli in northern Kurdistan (southeastern Turkey) after confessing during interrogation. The bookstore owner, Seferi Yilmaz, who was believed to have been killed in the attack was found alive.

Master Sergeant Ali Kaya, Staff Sergeant Özcan Ildeniz, and a third sergeant who was not named, admitted that they had carried out the bomb attack against the bookstore yesterday. The sergeants, who were interrogated by the Republican Prosecutor of Semdinli, Harun Ayik, also admitted that they had carried out the bomb attack on November 1 outside a military residence in the city, wounding 23 people, of them 3 police officers, 4 soldiers and 16 civilians. With that , Prosecutor Ayik merged both cases into one.

Everything unfolded after Kurdish citizens in Semdinli broke into the car from which the Turkish sergeants had carried out the attack on the bookstore. They found weapons, bombs and a suitcase in the car. Opening the suitcase, they found written plans, maps and a death-list consisting of prominent Kurds sympathizing with the PKK. The bookstore owner Seferi Yilmaz name had already been checked in the list.

On the maps, the Kurdish citizens saw the marked positions of both the military residence that was bombed on November 1 and Yilmaz's bookstore. Detailed written plans about how the attacks would be carried out was also found.

The military ID of Ali Kaya was confiscated by the Kurds who captured the sergeants. Pictures of the sergeants were also taken by the citizens. The pictures are believed to be published soon.

The bookstore owner Seferi Yilmaz, who was initially announced dead, was found alive among the rubble.

The unrest in Semdinli continues as upset citizens demand a full disclosure


Posted by: Wheang Throluling4284 || 11/11/2005 13:54 || Comments || Link || E-Mail|| [477 views] Top|| File under:
Nalchik attackers arrested in eastern Siberia
Authorities in Russia's Far East say they have arrested two men suspected of taking part in an armed raid last month in the North Caucasus.

The two were apprehended overnight in the eastern Siberian city of Krasnokamensk.

Russia's RIA-Novosti news agency quotes investigators as saying the two suspects are from Russia's Caucasus republic of Kabardino-Balkariya.

Rights groups and some Russian officials have said most of the raiders were young Muslim dissidents from Kabardino-Balkariya.
Posted by: Dan Darling || 11/11/2005 13:38 || Comments || Link || E-Mail|| [317 views] Top|| File under:
Down Under
Al-Qaeda info recovered from Aussie suspects' computers
Some of the suspects arrested in a Melbourne anti-terror sweep this week had links to al-Qaida.

Members of the alleged terror cell smashed by Australian security forces had downloaded an al-Qaida document from the Internet that celebrated the Bali bombings and called on Muslims to commit "heroic act of jihad" against the West, The Australian newspaper said Thursday.

Computer hard drives seized by the Australian Security and Intelligence Organization also contained information about the banned organization Lashkar-e-Taiba, as well as news articles about ASIO's counter-terrorism activities, the paper said.

On one computer hard drive, ASIO allegedly found a document compiled by an al-Qaida-linked group in Saudi Arabia about the 2002 Bali bombings.

"Mujaheddin are smart and they know exactly what they are doing," it said. "They knew exactly what they were doing when they attacked the Australians in Bali. They knew that the Australians were against the war (on Iraq) and the blame would fall on the Australian Prime Minister."

The 2004 document was compiled by an al-Qaida-linked group called the Militant Committee of the Mujaheddin in the Arabian peninsula, The Australian said.
Posted by: Dan Darling || 11/11/2005 01:34 || Comments || Link || E-Mail|| [315 views] Top|| File under:
Europe
French Police Step Up Security After Tips
Authorities stepped up security Friday and placed restrictions on some public gatherings after tip-offs from Internet and text messages suggested "violent actions" over the weekend in the French capital.

But as France marked Armistice Day commemorating the end of World War I, calls for peace in the restive poor neighborhoods of France rang out, from demonstrators in Paris to religious leaders at a Lyon-area mosque in the southeast.

With a state of emergency in place, several hundred people gathered at the glassy Wall of Peace near the Eiffel Tower to call for an end to the unrest that erupted Oct. 27 and spread across the country.

The demonstration drew elderly Parisians and youths from its poor working-class suburbs along with curious onlookers, all engaging in heated debate over how to stem the violence and tackle the causes.

There were isolated reports of violence in parts of France on Friday as the unrest continued for a 16th night.

Authorities have acknowledged the roots of the problem are deep-seated, perhaps linked to the French approach to immigration which works to fit immigrants, whatever their origins, into a single mold. Soaring unemployment, poverty and discrimination are common in towns that ring the large cities of France.

"The violence of the last 15 days expresses the frustration of 30 years of denying recognition to the populations living in these neighborhoods," said Hassan Ben M'Barek, a spokesman for Suburbs Respect, which organized the demonstration.

He called on President Jacques Chirac and the government to listen to the youths, whose roots are in former French colonies of Africa, to better fight the "discrimination they suffer daily."

Arson attacks that hopscotched around the country, destroying schools, gymnasiums, public buildings, public transport and cars, have declined in recent days. Police said early Friday that 463 cars were torched, down from 482 the previous night.

The unrest has decreased since France imposed a state of emergency Wednesday that empowers regions to impose curfews and conduct house searches. Prefect Pierre Soubelet of the Landes region in the southwest ordered a curfew for minors Friday night in certain towns, the sixth region to use the extraordinary powers.

Authorities bolstered security in Paris, deploying truckloads of riot police as Chirac rode in an open jeep down the Champs-Elysees to lay a wreath at the Tomb of the Unknown Soldier to mark Armistice Day.

More than 700 police were brought into the capital to bolster security, raising the full deployment to 2,220.

Paris police headquarters banned gatherings of "a nature that could provoke or encourage disorder" from 10 a.m. Saturday to 8 a.m. Sunday.

"Messages distributed in the last few days over the Internet and by text messaging have called for gatherings Nov. 12 in Paris and 'violent actions,' in the words of their authors," a statement said.

National Police Chief Michel Gaudin said five people have been taken into police custody on suspicion of putting up Internet sites calling for violence.

Five police officers were placed under investigation — a step short of formal charges — in connection with the beating of a man detained in connection with the riots, a prosecutor said on condition of anonymity because the case is ongoing.

Two officers allegedly participated in the beating, which was filmed and broadcast Thursday on France 2 television. The others were witnesses.

The French anti-racism group MRAP, which opposes the curfew and the state of emergency, said it still planned to demonstrate against the measures Saturday in Paris.

"We have seen a continued drop beyond Paris, but persistence near the capital," national police spokesman Patrick Hamon said, suggesting concern that percolating unrest could again explode. "We cannot yet claim victory."

The unrest erupted after the accidental electrocutions of two teenagers in Clichy-sous-Bois, northeast of Paris, hiding out in a power substation to escape police.

A badly burned companion, Muhttin Altun, told a judge the teens were fleeing a police patrol because they did not have their identity papers and feared not arriving home in time for breaking of the fast during the Muslim holy month of Ramadan, the boy's lawyer, Jean-Pierre Mignard, said Friday.

From a mosque in Saint-Fons, in the Rhone region near Lyon, the prayer leader, Moncef Bahloul, read out a call for peace Friday issued by representatives of the local Muslim, Jewish, Roman Catholic and Protestant communities.

"To the young tempted by destructive violence, we say: violence is not the language to express your difficulties."


Posted by: lotp || 11/11/2005 18:12 || Comments || Link || E-Mail|| [345 views] Top|| File under:
Fifth Column
B'KLYN MAN CONFESSED TO (chemical attack) PLOT: FEDS
Via frontpage.com


A Pakistani man living in Brooklyn confessed in "chilling detail" how he tried to sneak an al Qaeda operative into the U.S. to carry out a deadly chemical attack, a prosecutor charged in opening statements yesterday.

Jurors in Manhattan federal court heard how Uzair Paracha, 25, allegedly agreed to further the terror plot during a series of meetings in Pakistan attended by two al Qaeda members and his father, a businessman now held prisoner at Guantanamo Bay.

"This trial is about the defendant's role in helping al Qaeda penetrate this country and attack the United States from within its own borders," said Assistant U.S. Attorney Eric Bruce.

Paracha faces up to 75 years behind bars if he is convicted of providing material support to al Qaeda and related conspiracy charges.

After his arrest in March 2003, Paracha confessed to helping al Qaeda operative Majid Khan in a scheme to obtain U.S. travel documents "knowing full well that he was plotting a terrorist attack," Bruce said.

Khan — a Baltimore resident with political asylum status — had left the U.S. illegally and needed help re-entering in order to carry out his diabolical scheme, the prosecutor said.
Posted by: ed || 11/11/2005 12:22 || Comments || Link || E-Mail|| [475 views] Top|| File under:
Iraq
Marines continue sweep in Husaybah
Marines on Thursday marched though garden courtyards, climbed over crumbling stone walls and ducked under clotheslines as they continued their house-by-house search of this Syrian border city and neared the close of one of their largest operations in months.

With chalky cliffs and the Euphrates River valley looming to the north, Marines swept steadily through the city on the sixth day of fighting, as the stiff resistance seen earlier in the week had largely faded away. "At this point, we think most of the insurgents have left the area," said Capt. Ross. Parrish, 31, of Destrahan, La. A company commander with the 2nd Battalion, 1st Marine Regiment, Parrish was on the move Thursday with his Company F on a block-by-block march toward the city's eastern edge.

Explosions and artillery echoed across the city, mostly the result of U.S. Marines breaching locked buildings and the controlled explosions of makeshift bombs left by the enemy. "It's actually quite a disappointment we didn't get any action this time," Lance Cpl. Alex Guzman from San Diego, Calif., said near the end of the day Thursday, as he played chess with an Iraqi solider at a temporary outpost. Guzman and other Marines from his battalion fought in the battle of Fallujah in April 2004 and said this operation was nothing compared to that fight.

But Marines have seen some action. Lance Cpl. Paul Scott, 19, recalled killing a man for the first time during a firefight earlier in the week. "I put a burst and the dude dropped," said Scott, who grew up with his father, a career Marine, in Santa Maria, Calif. "It was my first one — pretty motivating."


Here's to many more "motivations."



The sweep marks the first time U.S. soldiers have entered Husaybah in more than one year. The city is considered a key transit point for weapons and suicide bombers brought into Iraq from Syria.

While many civilians in the city of roughly 40,000 residents fled before the fighting, many remained. Families cowered in outdoor gardens as Marines marched through their property. Some men and women with children in tow walked through the streets, carrying white flags on sticks as they passed U.S. troops. About 900 people remained at a camp on the edge of the city, where Marines provided food and shelter to those who chose to leave their homes during the sweep.

Dozens of Marines patrolled along the city's main street, peering inside storefronts whose doors were flung open and appeared abandoned. Residents were instructed to leave all homes and stores unlocked to permit troops to search the area.

The first several days of the sweep, Marines saw some sniper fire and found many roadside bombs and booby-trapped homes that appeared hastily set and were easily identifiable.

The drop in enemy fire came as a relief to the several thousand Marines who mounted the campaign, the largest of its kind since the battle in Fallujah in November 2004. "I expected us to be grinding through the city, street by street, and taking a lot of casualties," said Staff Sgt. Robert Homer of Mankato, Minn.

The Marines, along with a local Iraqi Army battalion, plan to set up a permanent presence in the city to prevent insurgents from returning. "This is not a problem you solve; this is an issue you manage," said Col. Stephen Davis, commander of Regimental Combat Team 2, which is overseeing the sweep.

As the Marine moved forward, small units took up battle positions in homes and other buildings. Many city buildings were spray painted with the numbers "2/1" indicating that troops from the 2nd Battalion, 1st Marine Regiment had occupied the structure.

For years, the border city has benefited from smuggling operations that Saddam Hussein's regime struggled unsuccessfully to reign in. Some Marines were stunned at the size of the homes compared to poorer Iraqi cities. "Every home we stay in is a mansion," Lance Cpl. Chardon McPherson, 19, of Lynchburg, S.C., said as he smoked a cigarette and rested from a day of pushing through the city. "They've all got huge TVs, Playstations and everything."

Capt. Brian Gilbertson of Wisconsin was one of many Marines who believed that the enemy fled after seeing the number of troops here and the fierce assault the U.S. forces were prepared to mount. "Word definitely got around: If you are going to shoot at the Marines, its going to be the last day of your life," he said.


Amen.



Posted by: Jackal || 11/11/2005 19:19 || Comments || Link || E-Mail|| [304 views] Top|| File under:
Gunmen attack Omani embassy
Gunmen opened fire Friday on the compound of the Embassy of Oman, killing two people and wounding two others, police and hospital officials said.

It was the second fatal shooting involving employees of Arab embassies in Baghdad this week.

Friday's attack occurred at about 6:10 p.m. at the embassy compound in the Mansour district of western Baghdad. Two people, including an Iraqi policeman and an embassy employee, were killed and two policemen were wounded, police Maj. Falah al-Mohammedawi said.

Police sealed off the area after the attack and would not let journalists approach.

On Wednesday, a driver for the Sudanese Embassy was shot dead in the same part of the city, and last month two employees of the Moroccan Embassy were abducted on a highway in western Iraq.

Al-Qaeda in Iraq claimed it grabbed the Moroccans and sentenced them to death. But there is no indication the threat has been carried out.

In July, al-Qaeda in Iraq claimed responsibility for kidnapping and killing three Arab diplomats – two Algerians and one Egyptian.

The terrorist group said it carried out the attacks to encourage Arab and Islamic countries to sever ties with the U.S.-backed Iraqi government.

The authenticity of the claim could not be verified.
Posted by: Dan Darling || 11/11/2005 13:11 || Comments || Link || E-Mail|| [318 views] Top|| File under:
Izzat Ibrahim al-Douri's dead!
One of Saddam Hussein's most trusted aides, Izzat Ibrahim al-Douri, has died, his Baath party says. "The leader of the resistance... died on Friday, 11 November, at 0220 [Thursday 2320 GMT]," the statement said. There are no other details. Mr Douri was the most senior figure in the former regime still at large. The US had offered a $10m reward for information leading to his capture. Mr Douri served as vice-chairman of the Revolutionary Command Council. He is accused of financing insurgent groups in Iraq.

If you're really dead, Rusty, good riddance. Hope it hurt like hell.
Posted by: Dan Darling || 11/11/2005 13:00 || Comments || Link || E-Mail|| [461 views] Top|| File under:
'Four' suicide bombers
Four Iraqis, including a husband and wife, carried out the triple suicide bombings against luxury hotels in the Jordanian capital, Al-Qaeda's branch in Iraq said in an internet statement today.
"The group charged with planning, preparing and implementing (the attacks) was made up of three men: commanders Abu Khabib, Abu Muaz and Abu Omaira. Their fourth was the venerable sister Om Omaira," said the statement.

"All the members of the group were Iraqis," said the statement, whose authenticity could not be verified, adding: "Om Omaira chose to follow her husband, Abu Omaira, on the path of a martyr."

At least 57 people died and hundreds were wounded in bomb blasts at three luxury hotels in the Jordanian capital on Wednesday.

In Amman a hospital source said the head of a woman believed to be a suicide bomber was found among the remains of the victims at one of the hotels.

"We received a woman's head and mangled body remains," the source said. "This usually is the case when you are dealing with a suicide, the body is ripped apart and often the head is intact. This was such a case."
Posted by: tipper || 11/11/2005 10:17 || Comments || Link || E-Mail|| [354 views] Top|| File under:
Zarqawi's moving up in the world
Over the last two years, Abu Musab al-Zarqawi has risen to prominence on the front lines of the anti-American fight in Iraq. But American intelligence officials say that Mr. Zarqawi, a Jordanian, long ago set his sights more broadly on an Islamic jihad extending to the Mediterranean.

The American officials said Thursday they had no reason to doubt a claim of responsibility for Wednesday's bombings in Jordan issued by Mr. Zarqawi's organization, Al Qaeda in Mesopotamia. They said the attacks appeared to reflect a strategy aimed at redirecting the kinds of passions that Mr. Zarqawi has harnessed inside Iraq against targets outside the country's border. On Thursday, the group took responsibility for a bombing inside Iraq.

An Iraqi vice president, Adel Abdul Mahdi, issued a similar warning about the Zarqawi group's expanding horizons during a visit to Washington on Thursday, saying that "all countries should be concerned" about the prospect that Islamic militants from Iraq "will start to open another front in other parts of the world."

The prospect that the war in Iraq would inflame anti-American sentiments among Muslims around the world and contribute to the spread of Islamic terrorism beyond Iraq has long been cited by the Central Intelligence Agency as a potential danger. Mr. Zarqawi himself is seen as such a threat that the C.I.A. and other agencies have established operational and analytical units focusing narrowly on his organization.

Mr. Zarqawi, by contrast, has seen a widening insurgency as an opportunity, and American intelligence officials say it is one that he has carefully nurtured. Mr. Zarqawi has long harbored deep hatred for Jordan's Hashemite monarchy, and his organization has maintained roots there. Even before Thursday's bombings, they said, there was evidence that Mr. Zarqawi was turning more attention to Jordan, by steering personnel and matériel there from Iraq.

An American counterterrorism official said that Mr. Zarqawi's longstanding goals include the establishment of a single Islamic state throughout the Levant, the countries that line the Eastern Mediterranean from Turkey to Egypt, and "to strike at countries he considers as oppressing Muslims."

Mr. Zarqawi himself outlined those goals in a 2004 letter to top Al Qaeda leaders that was intercepted by the American military. "We know from God's religion that the true, decisive battle between infidelity and Islam is in this land," Mr. Zarqawi said, referring to what he called Greater Syria.

Having pledged loyalty to Mr. bin Laden in 2004, Mr. Zarqawi has been careful to maintain a deferential tone toward Al Qaeda's leadership. But his active, visible role in Iraq means that Mr. Zarqawi has in many ways eclipsed Mr. bin Laden, who is believed to have been hiding along the Afghanistan-Pakistan border since the American-led overthrow of the Taliban in 2001.

Mr. Zarqawi himself spent time at one of Mr. bin Laden's camps in Afghanistan before the American invasion of Iraq in 2003, as well as in Iraq and Iran. But American intelligence officials believe that he has operated primarily from Iraq ever since. The attacks blamed on his followers there have included the most spectacular of the suicide bombings against American, Iraqi and international targets, including the August 2003 bombing of the United Nations headquarters in Baghdad.

Even before Wednesday's attacks, Mr. Zarqawi and his followers have been involved in several successful and unsuccessful attacks in Jordan, American officials said. They included the assassination of Laurence Foley, an American diplomat, in Amman in 2002, and an aborted attack in April 2004 on the Jordanian intelligence headquarters.

Inside Iraq, American intelligence officials say, foreign fighters led by Mr. Zarqawi are probably responsible for no more than 10 percent of the attacks carried out against American forces. By comparison, ordinary, disenchanted Iraqi Sunnis make up perhaps 70 percent of the insurgency, with supporters of Saddam Hussein's former regime and Shiite groups accounting for the balance.

But Mr. Zarqawi and his followers have proven adept at exploiting their attacks, in part through a media campaign that videotapes many of the operations, and by emphasizing spectacular strikes carried out by suicide bombers. They say that Mr. Zarqawi has succeeded in enlisting support from Iraqi militants as well as foreigners, and that he has benefited also from an influx of jihadists who have made their way to Iraq after being recruited abroad, from homes that include Saudi Arabia and other Persian Gulf countries, but also, increasingly, from Africa countries, including Sudan, Morocco, Algeria and Tunisia.

The United States government has posted a $25 million bounty on Mr. Zarqawi. In recent months, an American military campaign in Iraq that has been aimed at bringing Mr. Zarqawi to ground has claimed to have captured many of his top lieutenants. Some American military and intelligence officials have expressed hope in recent months that these operations had relegated Mr. Zarqawi to a role of providing strategic direction, rather than leading actual targeting.

If there has been evidence of disagreement between Mr. Zarqawi and the Qaeda leadership, it has been over the question of whether it is appropriate for the Sunni Arab-led movement to carry out attacks on Iraqi Shiites.

In his 2004 letter, Mr. Zarqawi recommended the tactic as a device to incite Sunni-Shiite tensions that might help to broaden the militants' appeal among Sunnis. A letter that American forces in Iraq attributed to Mr. bin Laden's deputy, Ayman al-Zawahiri, warned that such a tactic might undermine broader Islamic support for the jihadist movement.

But in that letter, intercepted by the Americans this summer and apparently written in July, Mr. Zawahiri offered a strong endorsement for the strategy of broadening the campaign beyond Iraq. "God has blessed you and your brothers while many of the Muslim mujahedeen have longed for that blessing," Mr. Zawahiri told Mr. Zarqawi, "and that is Jihad in the heart of the Islamic world."
Posted by: Dan Darling || 11/11/2005 01:31 || Comments || Link || E-Mail|| [319 views] Top|| File under:
90 dead in Iraq violence
At least 90 people, including Iraqi soldiers, police and two alleged Al-Qaeda leaders, were killed in fresh violence across the war-ravaged Iraq on Thursday.

A suicide bomber wearing an explosive vest blew himself up in a crowded Baghdad restaurant frequented by security forces during breakfast on Thursday, killing at least 42 people and wounding at least 25 more, police said.

"Body parts are all over the place, we are still collecting them," a police officer at the scene said. It was one of the biggest attacks in the Iraqi capital in recent months and came the day after three hotel bombs in the Jordanian capital Amman killed 57 people in an apparently coordinated attack claimed by Al Qaeda in Iraq. The security forces protecting the US-backed, Shia-led government have been frequent targets of Sunni Arab rebels and Islamist Al Qaeda groups led by Jordanian Abu Musab Al-Zarqawi.

The police officer said at least four Iraqi police patrols were having their breakfast at the restaurant when the bomber struck. A police explosives expert on the scene said that the bomber was also carrying a bag full of explosives. "A suicide bomber wearing an explosive vest went into a restaurant," another police official said shortly after the loud blast which could be heard from several kilometres away, rocking the city shortly after 9.30am. The official said the restaurant, which was crowded with diners, was known to be frequented by soldiers and police.

One witness, Kadhem Mohammed, said two Iraqi army cars had arrived at the restaurant around 15 minutes before the blast. "It targeted the Iraqi army, police and civilians because the restaurant was full of people," he said. A police officer who identified himself only as Ahmed said: "We were on patrol. We heard the blast and I was the first one to arrive on the scene. There were 32 dead and some of the wounded died while we were taking them to hospital."

Suicide attacks, roadside bombs and gunmen kill dozens of people every day – some in targeted attacks on government officials or other public figures, many others unknown victims in markets, mosques or restaurants.

The latest suicide bombing came the day after lawyers for Saddam Hussein and his aides severed all contact with the court trying the former Iraqi president after the second killing of a member of the defence team since the trial began last month.

Gunmen shot lawyer Adil Al-Zubeidi in his car in Baghdad on Tuesday. A colleague was wounded. Both had been defending Saddam's half-brother and his former vice president, among seven co-accused with Saddam in the trial for crimes against humanity.

The attack renewed international concern about whether the trial can be held in Iraq amid the sectarian violence. However, US officials have backed the government in saying Iraqis themselves should judge Saddam.

British Foreign Secretary Jack Straw made a previously unannounced visit to Iraq on Thursday and was due to meet government officials in Baghdad. Britain has more than 8,000 troops in southern Iraq and has been America's main ally.

Meanwhile, a car bomb killed 10 people and wounded 20 more at an army recruiting centre on Thursday in Tikrit, police said. The brother of Iraq's parliamentary speaker Hajem Al-Hassani was abducted in Kirkuk, police said on Thursday. They said Hatem Al-Hassani was seized on Tuesday. His brother is running in December 15 elections on a secular list headed by former prime minister Iyad Allawi.

The Iraqi army said on Thursday it had found the bodies of 27 people south of the capital, with bullets to their heads and their hands and feet bound. The grisly discovery was made in the region of Jassan, near the town of Kut south of Baghdad, said Colonel Badr Al-Basri, adding that the victims were in civilian dress, he added.

US troops in western Iraq killed two Al-Qaeda leaders during an operation against a town on the Syrian border, a military statement said on Thursday.

In another operation in the Taji area, 20 kilometres north of Baghdad, nine civilians were killed during a cordon and search operation by US forces that began before dawn on Thursday, police Lt Haidr Al-Ubadi said. No other details were immediately available.
Posted by: Dan Darling || 11/11/2005 01:13 || Comments || Link || E-Mail|| [322 views] Top|| File under:
Ramadi insurgent chief captured
US troops in western Iraq captured a suspected high-ranking insurgent leader during a raid on a home near Ramadi, an insurgent stronghold, a military statement said Wednesday. There were no casualties during the operation, conducted Saturday by Task Force 2-69 Armor, which netted Majid Adnon Swedowi and five other individuals, the statement said. The US military alleged that Swedowi led an insurgent cell in Ramadi responsible for roadside bombs and attacks against coalition forces. Swedowi was also believed to be involved in kidnapping and extortion, the military said. The statement said the quickly executed raid was based on intelligence reports that Swedowi was in the home. Another alleged insurgent leader was captured by the same task force on Nov 1.
Posted by: Fred || 11/11/2005 00:00 || Comments || Link || E-Mail|| [313 views] Top|| File under:
Israel-Palestine-Jordan
Amman bombings included married couple
The co-ordinated suicide bombings that killed dozens of people in three hotels in Jordan on Wednesday were carried out by an Iraqi married couple and two other Iraqi men, according to a statement from al-Qaeda in Iraq today.

"A group of martyrdom-seekers carried out the planning and implementation. They comprised three men and a woman who decided to accompany her husband on the path to martyrdom," said the message, which was posted on a website regularly used by the group.

"All of these are Iraqis from the land between the two rivers," the statement said, referring to Iraq's ancient name, Mesopotamia. "They vowed to die and they chose the shortest route to receive the blessings of God."

The message, which could not be authenticated, was posted by "Abu Maysara al-Iraqi", who is thought to be a spokesman for the group led by Abu Musab al-Zarqawi, a Jordanian terrorist and the most wanted man in Iraq.

The bombers used "suicide belts for precision and to cause maximum damage", according to the statement, which boasted that "the attackers managed to enter the targets bypassing all the security measures that the agent of the British, the treacherous (King) Abdullah, has always boasted about".

At least 57 people were killed and 96 wounded when the four bombers blew themselves up in the Radisson, the Grand Hyatt and the Days Inn, three America-owned hotels in Amman that are popular with Western contractors, businessmen and diplomats visiting the city.

Most of the victims were members of a wedding party at the Radisson, where the leader of the bombers is thought to have struck.

And today, al-Qaeda extended a warning that Israel would be the next target of the group: "Let the Jews be certain that their 'security wall' east of the Jordan river is now within our reach and it won't be long before the strikes of the mujahideen reach them too," it said.

Jordanian security officials said today that they could not confirm the veracity of the al-Qaeda statement.

The remains of three males believed to have carried out the attacks have been found but Jordanian police said it was possible a female bomber could have been at the Radisson and mistaken for a member of a wedding party that was hit by the blast.
Posted by: Dan Darling || 11/11/2005 13:28 || Comments || Link || E-Mail|| [357 views] Top|| File under:
Al-Qaeda in Iraq claims 4 Amman boomers were Iraqis
Al Qaeda in Iraq claimed Friday that four Iraqis, including a husband and wife, carried out the suicide bombings against three Amman hotels, and police arrested 120 Jordanians and Iraqis in the hunt for anyone who might have aided them.

Thousands of Jordanians protested in Amman for a second straight day, condemning the attacks that killed 57 people, excluding the bombers, and denouncing Al Qaeda in Iraq's leader, Jordanian-born Abu Musab al-Zarqawi.

"Al-Zarqawi, you are a coward! Amman will remain safe!" chanted 3,000 protesters who marched through the capital, past its al-Husseini Mosque after midday prayers.

The toll rose to 57, including two Americans, with the death Friday of Syrian-American filmmaker Mustapha Akkad, the producer of the "Halloween" horror movies. Akkad, 75, of Los Angeles, suffered serious injuries and a heart attack in the Hyatt bombing, which also killed his 34-year-old daughter, Rima Akkad Monla, an American living in Beirut.

The Internet claim by Al Qaeda in Iraq was the third issued since the nearly simultaneous bombings Wednesday night at the Grand Hyatt, Radisson SAS and Days Inn hotels, which were frequented by foreigners, particularly Israelis and Americans, and long were on the group's hit list.

Authorities have not yet said with certainty that Iraqis were involved in the attack, Jordan's deadliest ever, but speculation has been high that al-Zarqawi has been trying to spread his group's influence outside Iraq. Police have said only that three suicide bombers - including one with an Iraqi accent - were behind the attacks.

The Al Qaeda statement said all the bombers "are Iraqis from the land between the two rivers," alluding to Iraq's ancient name, Mesopotamia.

"They vowed to die and they chose the shortest route to receive the blessings of God," it said.

It was not possible to authenticate the claim, but it appeared on a site that has included past Al Qaeda statements, including Thursday's claim of responsibility.

The statement, signed by group spokesman Abu Maysara al-Iraqi, said the four included a woman "who chose to accompany her husband to his martyrdom."

It also threatened Israel, Jordan's western neighbor. The statement noted that Jordan, which it described as Israel's "buffer zone," was now "within range" and "it will not be long before raids by the mujahedeen come" to the Jewish state itself.

It said the attackers selected the hotels after a month of surveillance and wore explosive belts "in order to achieve greater accuracy in hitting the target."

The plot was carried out in response to "the conspiracy against the Sunnis whose blood and honor were shed by the Crusaders and the Shiites" and with the connivance of the Arab League, which is trying to arrange an Iraqi reconciliation conference, the statement said.

It also referred to "revenge for the Sunnis in Qaim," a city along the Iraqi-Syrian border where U.S. and Iraqi forces are conducting an offensive against Al Qaeda -led forces.

The statement identified the attackers by pseudonyms Abu Khabib, Abu Maath, Abu Omeir and the wife of Abu Omeir. The husband and wife attacked the Days Inn, the statement said.

"Those who executed the plan were able to enter the sites after passing through all the security measures of which the descendants of the traitor's dynasty were boasting," the statement said, referring to the Hashemite dynasty of King Abdullah II that rules Jordan.

The statement identified Abu Khabib as the leader, saying he struck in the bar of the Radisson.

"He was followed by Abu Maath, who chose the Hyatt Amman," it said.

Jordanian officials said they had found the remains of three males believed to be the attackers but could not confirm a woman was involved.

Suspicion about the bombers increasingly fell on insurgents fighting U.S. and Iraqi forces across Jordan's eastern border. Al-Zarqawi - sentenced to death in absentia here for terror crimes - is believed to have trained more than 100 Iraqi militants to carry out suicide bombings in Iraq and possibly elsewhere in the Middle East.

In Iraq, Deputy Interior Minister Maj. Gen. Ali Ghalib told The Associated Press "the attack looks like it was an act carried by Al Qaeda and al-Zarqawi or those around him. Whether they are Iraqis or not, we are not sure. But it is not impossible."

Until six months ago, few Iraqis had participated in suicide operations against coalition or Iraqi forces, leaving those missions to foreign Islamic extremists, Ghalib said.

"But these days a bigger number of Iraqis carry out suicide attacks," he said without elaborating.

The 120 detained Friday were mostly Iraqis and Jordanians, a senior police official told The Associated Press on condition of anonymity because he was not authorized to speak to the media.

"We don't know if any of them were involved in the attacks or assisted the suicide bombers," he said. "Many may simply be innocent."

The hunt intensified as thousands of Jordanians attended weekly Friday sermons in mosques, which all performed special prayers for the victims.

Along with the prayers were denunciations of al-Zarqawi and anger over the attacks.

"So many of us lost friends but what is coming through the most is the outrage and the disbelief that any group could consider these kind of acts serve larger purposes," Jordan's Queen Noor told CNN.

Many of the 400,000 Iraqis living in Jordan also joined the protests and called for punishing anyone involved in the attacks.

Jordanian security services have extensive networks tracking local militants, but keeping tabs on Iraqis is believed to be much harder since many have lived here for years, have family ties to Jordan and routinely travel between the two countries.

Stung by the Arab condemnations, Al Qaeda purportedly issued another Internet statement Thursday "to explain for Muslims" why they targeted hotels in an Arab capital packed with other Muslims and Western visitors. More than half of those killed in the attacks were Jordanians. Six Iraqis, two Bahrainis and one Saudi Arabian also were among the dead.

"Let all know that we have struck only after becoming confident that they are centers for launching war on Islam and supporting the Crusaders' presence in Iraq and the Arab peninsula and the presence of the Jews on the land of Palestine," the statement said.

It said the hotels were "favorite places for the work of the intelligence organs, especially those of the Americans, the Israelis and some western European countries" for what the group called "invisible battles in the so-called war on terrorism."

The statement also said the hotels were used by NATO as a rear base "from which the convoys of the Crusaders and the renegades head back and forth to the land of Iraq where Muslims are killed and their blood is shed."

Striking a moral tone, the Al Qaeda manifesto said the hotels were a "secure place for the filthy Israeli and Western tourists to spread corruption and adultery at the expense and suffering of the Muslims in these countries."

The statement promised "catastrophic" attacks.

A senior Jordanian security official linked the bombings to Iraq, saying one militant in the Hyatt lobby spoke in an Iraqi accent.

"Indications and initial reports point to Iraqi involvement but we cannot be certain," the official said on condition of anonymity because he was not authorized to speak to reporters.

Jordanian authorities have so far identified 33 Jordanians, many with family ties to the Palestinian West Bank. Among them were 16 members of one Jordanian family with roots in the Palestinian West Bank attending a wedding reception at the Radisson.

Six Iraqis, two Bahrainis, at least two Chinese, one Indonesian, and one Saudi also were killed. Fourteen of the dead have not been identified.

The victims included the West Bank's intelligence chief, Maj. Gen. Bashir Nafeh; a diplomat; and a prominent banker. Many Jordanians and Palestinians have supported the Iraqi insurgency, but the bombings could tip Arab sentiment against al-Zarqawi.

Full-page messages of condolence and advertisements placed by Jordanians of all backgrounds pledging allegiance to Jordan's monarch filled Friday newspapers.

U.N. Secretary-General Kofi Annan flew to Amman to meet King Abdullah II and the foreign minister. He visited two of the bombed hotels, saying "no ideology ... can justify the vicious killing of innocent civilians."
Posted by: Dan Darling || 11/11/2005 13:05 || Comments || Link || E-Mail|| [321 views] Top|| File under:
Jordanians: "Burn in hell, Abu Musab al-Zarqawi!"
Furious Jordanians take to streets
Web posting claims al Qaeda in Iraq responsible for hotel attacks
Calling the al Qaeda in Iraq leader a "lowlife," Jordanians on Thursday flooded the nation's capital in bitter protest of the triple suicide bombings that shook the city a day earlier and killed at least 56 people, most of Arab descent.

"Burn in hell, Abu Musab al-Zarqawi!" hundreds of protesters shouted, denouncing the terrorist network's leader -- a Jordan native -- after an Internet posting stated his group was responsible for the attacks.

Suicide bombings may be common in some parts of the Middle East but not in Jordan, and Wednesday's attacks on three Western-based hotel chains will only strengthen the resolve of Jordanians to keep terrorism from breaching its borders, said the country's King Abdullah II.

"We will pursue those criminals and those who stand behind them, and we will reach them wherever they are," the stern-looking king said in his address on state television.

Abdullah, who has close ties to Israel and Washington and is considered a key U.S. ally in the war on terror, emphasized that violence and blackmail will never sway this nation of roughly 6 million people. "They will never make us retreat from combating terrorism in all its forms."

It is Jordan's close ties to the West that made it a target for the attacks that wounded more than 100 at the Radisson, Grand Hyatt and Days Inn hotels, according to the Web posting attributed to al Qaeda in Iraq.

The Web posting boasts that al Qaeda in Iraq operatives studied and targeted "retreats that were planted in the land of Muslims in Amman" and blamed Abdullah for allowing the hotels to be "a backyard for the enemies of faith -- the Jews and the crusaders."

But Jordanians sided with their king Thursday, taking to the streets with the kingdom's red, white, black and green banner in hand. Some carried large photos of Abdullah and signs condemning the attacks.

The protesters, which included parents with children, snarled traffic, and many commuters stopped to join the demonstrators or blared their car horns as they passed the scene.

Jordanian schools and government offices were closed Thursday.

Mea culpa
A senior Jordanian intelligence official said suicide attackers with explosive belts caused the carnage and destruction, and the Web posting attributed to al Qaeda in Iraq states that the hotels were studied before they became targets.

The posting also ties the attacks to the group's Islamist beliefs, a notion rejected by many Jordanians.

"The world has to know that this has nothing to do with Islam," said Ashraf al-Akhras, who lost several family members when one of the bombs went off during his wedding.

A later Web posting attributed to al Qaeda in Iraq seemed to respond to the outrage sparked by Wednesday's bombings, The Associated Press reported. Purporting too explain why "holy warriors targeted these dens," the posting states that the hotels were favorite haunts of Americans and Israelis.

"Let all know that we have struck only after becoming confident that they are centers for launching war on Islam and support the crusaders' presence in Iraq and the Arab peninsula and the presence of the Jews on the land of Palestine," the posting states, promising "catastrophic" assaults in the future that would dwarf the hotel bombings, the AP reported.

CNN could not verify if the Web postings were authentic, but U.S. intelligence officials called the claim "credible." Pentagon officials added that before the explosions a former hostage revealed that his captors had discussed such attacks on Western targets.

Pentagon spokesman Lawrence DiRita said the attacks were consistent with other attacks carried out by al Qaeda. "It is certainly plausible that the claim of al Qaeda in Iraq is valid, but it's just not something that we're able to establish yet," he told reporters.

CNN also has learned from a source familiar with the investigation that two of the bombers have been identified as Iraqis, and Jordanian police are narrowing their search for conspirators based on that information.

Al Qaeda in Iraq leader, al-Zarqawi, has had a price on his head since last year. The $25 million bounty is the same amount the Pentagon is offering for al Qaeda leader Osama bin Laden.

DiRita described al-Zarqawi, who is thought to be somewhere in Iraq, as a man "spending a lot of time trying to stay alive." However, the Pentagon spokesman was quick not to discount his reach. "That being said, he's still capable of conducting a tremendous amount of damage."(The making of a terrorist -- 4:02)

Jordanian officials had said they would handle the investigation on their own, but they have since changed their minds. A small contingent of FBI personnel from the agency's laboratory division is traveling to Amman at the request of the Jordanian government, FBI spokesman Richard Kolko said Thursday. Another official said fewer than 10 agents would make the trip.

Bush responds
Shortly before the U.S. State Department confirmed that two Americans were killed and four were wounded in the attacks, President Bush told reporters he had called Abdullah and "expressed our nation's deep concern and compassion for those who lost their lives."

Later, the president and first lady visited the Jordanian Embassy in Washington to express their sympathies.

In a condolence book at the embassy, Bush wrote, "May God bless the people of Jordan during this difficult time. Please know the American people join you in prayer and spirit," Added Laura Bush, "And with love and sympathy to the people of Jordan."

Referring to the perpetrators as a heartless enemy bent on "defiling a great religion of Islam," Bush stood with Jordanian Ambassador Karim Kawar and proclaimed, "This enemy must be defeated."

The wedding toll
Perhaps hardest hit by the blasts were groom al-Akhras and his bride, Nadia Alami, whose wedding reception at the Radisson was interrupted by the most devastating of the three blasts.

Though no Westerners were in attendance, one of the bombers targeted the wedding party as al-Akhras and Alami entered the wedding hall. The explosion killed both newlyweds' fathers, and al-Akhras lost as many as 10 relatives.

"This is not Islam," al-Akhras said. "This is a terrorist fighting our capital."

In the Palestinian West Bank village of Silet al-Thaher, Akhras family members mourned their relatives, the AP reported.

"Oh my God! Oh my God! Is it possible that Arabs are killing Arabs, Muslims killing Muslims? For what did they do that?" screamed 35-year-old Najah Akhras, who lost two nieces in the attack.

Palestinian officials among dead
Despite being the supposed targets of the attacks, Westerners escaped their brunt, as most of the casualties were Jordanian. Jordanian Embassy officials said none of its government officials were wounded or killed.

Other government officials were less fortunate, including Maj. Gen. Bashir Nafeh, head of Palestinian military intelligence, and Jihad Fattouh, the brother of the Palestinian parliament speaker, said chief Palestinian negotiator Saeb Erekat. The two were on their way back from Cairo, Egypt, he said.

Also, three Chinese were killed and one wounded in the attacks, according to the Chinese news agency Xinhua, which cited a Chinese Foreign Ministry news release. The victims were members of a delegation from China's University of National Defense and were staying at one of the hotels, according to the report. The report did not specify which hotel.


Note: there are embedded video links in the story at the site.
Posted by: Regnad Kcin || 11/11/2005 08:12 || Comments || Link || E-Mail|| [332 views] Top|| File under:
Arrests made in Jordan over bombings
Iraqis and other Arab nationals were among those arrested over the deadly hotel bombings that killed 56 people in the Jordanian capital, a security source said on Thursday.

"A number of suspects were arrested in connection with the investigation. They include Jordanians and Arab nationals, including Iraqis," said the source, who did not wish to be identified.

"It is unclear yet if these suspects were directly linked to the terrorist attacks in Amman."

Another security source said that six vehicles were seized by the authorities soon after the attacks including two with Iraqi licence plates.

Jordan's public security department has asked photographers "who were at the sites of the terrorist attacks to hand in their films so that they could be used in the investigation".

The police said it "did not receive any information ahead of the terrorist attacks."
Posted by: Dan Darling || 11/11/2005 01:24 || Comments || Link || E-Mail|| [335 views] Top|| File under:
Paleos still top Al Qaida in suicide bombings
TEL AVIV — Despite Al Qaida's campaign in Iraq, Palestinians continue to lead the world in suicide bombings.

A report by Tel Aviv University said Palestinians lead other groups worldwide in suicide bombers. Authored by Yoram Schweitzer and Sari Goldstein Ferber, the study cited 400 Palestinian suicide bombers compared to 376 Iraqi suicide attackers, Middle East Newsline reported. "Suicide attacks came to be seen as one of the most effective means at the disposal of leaders of terrorist groups striving to achieve their political goals," the report said.


No question that's true. It's because of the splodydopes that the Paleos have driven the Jooos into the sea and have retaken their grandfathers' mansions in Haifa ...

The report said more than 1,323 suicide operatives worldwide conducted or attempted strikes from 1983 to mid-September 2005. Thirty groups have carried out suicide strikes, which the report said were pioneered by Hizbullah in Lebanon in the early 1980s.


Another reason to hate the rat bastards.

The Iraqi suicide strikers were followed by 265 Sri Lankan attackers. The report said 108 Al Qaida operatives conducted suicide strikes, followed by 107 Chechens. Fifty Lebanese and 17 Turks also carried out suicide attacks. "The capacity of a suicide attack to inflict mass casualties and immense destruction endowed its perpetrators with an aura of power that far exceeded their actual strength," the report, entitled Al Qaida and the Internationalization of Suicide Terrorism," said. "This was true first and foremost of Hizbullah, a pioneer in the use of suicide terrorism."

Al Qaida and its affiliates have usually employed more than one suicide attacker, the report said. In some cases, the attacks used groups of suicide operatives.
Posted by: Steve White || 11/11/2005 00:37 || Comments || Link || E-Mail|| [323 views] Top|| File under:
Palestinian officials die in Amman blasts
Two high-ranking Palestinian security officials, a senior Palestinian banker and the commercial attache at the Palestinian embassy in Cairo have died in the bombings in Jordan, the Palestinian envoy to Amman said. Major-General Bashir Nafeh, the head of military intelligence in the West Bank, and Colonel Abed Allun, a Preventive Security Forces official, were killed in the attack at the Grand Hyatt Hotel, Ambassador Attala Kheri told The AP. Jihad Fatouh, the commercial attache at the Palestinian Embassy in Cairo, and Mosab Khorma, Deputy Chairman of Cairo-Amman Bank in the Palestinian territories, too, were killed in the three nearly simultaneous bombings on three hotels in the Jordanian capital on Wednesday night, Kheri said.
Posted by: Fred || 11/11/2005 00:00 || Comments || Link || E-Mail|| [324 views] Top|| File under:
Jordan king rejects terror 'blackmail'
Jordan's King Abdullah II has promised to hunt down those behind the triple hotel bombings in Amman saying he will not allow the country's policies to be dictated by terrorists. "We will pursue those criminals and those who are behind them and we will reach them wherever they are," he said in a televised address to the nation on Thursday. "We will pull them from their holes and bring them to justice," the king said, without mentioning specific measures.

At least 57 people were killed and up to 200 people were injured in Wednesday's bombings at the Grand Hyatt, Radisson SAS and Days Inn hotels in the Jordanian capital. Police say they believe suicide bombers carried out all three blasts, with the al-Qaida in Iraq group claiming responsibility for the attacks. In his address, the Jordanian monarch said that Jordan was not afraid and would not be "blackmailed" by the bombers. "We will confront these cowardly terrorist groups that have no religion or conscience. These acts will not make us change our positions and convictions," he said, nor would they force Amman "to retreat from our role in fighting terror in all its forms."

Most of the casualties were Jordanian nationals. Earlier Jordanian authorities announced they had arrested several people in connection with the bombings. "A number of suspects were arrested and a number of cars were seized in connection with the terrorist attacks," a Jordanian security official told the country's state-run Petra news agency. "The investigation with the suspects is under way," the unnamed source added, without revealing the exact number or identities of those arrested. Another Jordanian security source told AFP on Thursday that six vehicles were seized by the authorities soon after the attacks "including two that have Iraqi licence plates".
Posted by: Fred || 11/11/2005 00:00 || Comments || Link || E-Mail|| [324 views] Top|| File under:
Southeast Asia
SE Asia forms alliance to fight JI
The Philippines, Indonesia and Malaysia have begun discussions to establish a line of defense against terror groups and sea pirates along their common sea borders in Southeast Asia.

Defense officials of the three countries sought to launch the line of defense, dubbed "Coast Watch South," at the soonest possible time to deter piracy and restrict the movement of Jemaah Islamiyah (JI) militants along the countries' common sealanes.

The defense program will be established around the vast expanse of the Sulu-Sulawesi seas to protect borders and check on all sea transport passing through the common sealanes of the three countries, Defense Secretary Avelino Cruz Jr. said.

Cruz was accompanied by top military officials from the Association of Southeast Asian Nations attending the fourth ASEAN Chiefs of Defense Forces Informal Meeting (ACDFIM) in Manila.

Cruz explained to President Arroyo the initial defense agreement among the three countries during a courtesy call made by the officials at Malacañang last Thursday.

Although the "Coast Watch South" will strengthen and enhance the anti-terrorism campaign in the region, Cruz said it is not an indication of any imminent large-scale terrorist attacks in the Philippines similar to the recent bombings in Bali, Indonesia.

"We don't see any specific terror threats in the Philippines," Cruz declared.

"In fact, comparatively, we've caught in the Philippines many of these terrorists," he told the delegation.

Emerging from a meeting with the President, Cruz explained to The STAR the planned setup for "Coast Watch South," which will run under the existing joint border patrol agreements and the trilateral anti-terrorism pact among the Philippines, Indonesia and Malaysia.

Cruz initially identified two routes where "Coast Watch South" will operate.

He named the sealanes along Tawi-Tawi and Zamboanga going to Sandakan, Malaysia, and those in Glan, Sarangani going to Manado, Indonesia.

"We are trying to develop the mechanisms for this Coast Watch South under our cooperation with Malaysia and Indonesia to prevent the entry of criminals and terrorists like the JI in our southern border," Cruz said.

"Under these mechanisms, any vessels which stray outside the joint official sealanes will be intercepted to check on possible JI terrorists onboard and other suspicious passengers and loads," he explained.

Cruz said the Philippine government has been tasked to draft the defense mechanism.

He said an inter-governmental body from the Philippine Navy, the Coast Guard, the Bureau of Immigration, the police and military and other concerned agencies are now working on the draft of the mechanisms.

Cruz said the Philippine Air Force (PAF) will provide the "eye in the sky" with long-range patrol aircraft bought under its six-year P5-billion capability upgrade program.

The interagency body will sit down with their counterparts from Malaysia and Indonesia to draft the Coast Watch South cooperation agreement based on the Philippine experience on its southern backdoor.

At present, the Philippine Navy operates four "coast watch" stations in Mindanao: at Tinaka Point in Sarangani, Calarian in Zamboanga, Bato-bato in Tawi-Tawi and Taganak in Turtle Islands. A new station is being planned for Balut Island, also in Sarangani.

Cruz said the Philippine initiative to widen the Coast Watch South was taken up by Armed Forces chief Gen. Generoso Senga with his Indonesian and Malaysian counterparts participating in the ACDFIM in Manila.

The four-day ACDFIM that opened last Wednesday has gathered military and intelligence chiefs from all 10 ASEAN member-countries to exchange views on various security issues in the region.

The delegates have discussed their common concerns over the continuing threat of the JI and the Abu Sayyaf in the region.

Discussions mainly focused on enhancing intelligence and information sharing for counterterrorism.

Delegates also discussed the possibility of enhancing the capabilities of ASEAN militaries to address regional concerns, such as the impact of natural disasters like the recent tsunami and the threat of bird flu.

They also agreed to increase the conduct of confidence-building measures in promoting greater understanding and defusing tensions with neighbors in the region through the establishment of direct military-to-military level communication.

The ASEAN Chiefs of Defense Forces first met with Cruz in Camp Aguinaldo, Quezon City before they proceeded to Malacañang to pay a courtesy call on the President. During their visit to the Defense Department, views were exchanged on various topics, including the progress of reconstruction efforts in places devastated by the Dec. 26, 2004 tsunami.

The group also shared best practices in the management of the militaries within the region. The participants also received a briefing on the ongoing transformation of the AFP under the Philippine Defense Reform (PDR) program.

Aside from Senga, the participants at the 4th ACDFIM included Gen. Endriarto Sutarto, chief of defense of Indonesia; Admiral Tan Sri Dato Sri Mohd Anwar Bin HJ Nor, chief of defense of Malaysia; Maj. Gen. Pehin Dato Haji Jalbi, chief of defense of Brunei; Gen. Boonsrang Niumpradit, deputy supreme defense commander of Thailand; Lt. Gen. Nguyen Khac Nghien, deputy chief of the general staff of Vietnam.

Brig. Gen. Champaphanh Bousieng, vice chief of the general staff of Laos and Brig. Gen. Bernard Richard Kok Kian Tan, director of the joint intelligence department of Singapore also joined the other military intelligence chiefs of participating ASEAN nations.

The fourth ACDFIM was preceded by the ASEAN Military Intelligence Informal Meeting (MIIM). The MIIM was attended by the ASEAN military intelligence chiefs and served as a venue for intelligence-gathering cooperation, focusing on non-traditional security issues of regional significance.

The ACDFIM was the brainchild of former Indonesian armed forces chief Admiral Widodo Adisutjipto and had its first informal meeting in Jakarta in 2001.

The most recent ACDFIM meeting was held in Kuala Lumpur, Malaysia last Jan. 15 to 19.

The forum seeks to foster greater understanding and closer cooperation among the chiefs of defense forces and the militaries of the participating ASEAN countries through informal discussions.
Posted by: Dan Darling || 11/11/2005 13:42 || Comments || Link || E-Mail|| [345 views] Top|| File under:
Top, Dulmatin now the top JI leaders with Azahari's demise
You passed up the opportunity to headline it Top Top Terr?

THE demise of Malaysian bomb-maker Azahari Husin is a major coup for Indonesian and Australian police that will undoubtedly dent JI's capacity to carry out more bloody attacks. An Australian-educated engineer with a PhD in statistics, Azahari learnt his explosives skills under al-Qa'ida in Afghanistan and wrote the JI bomb manual. He designed and oversaw construction of the bombs that wrecked the Sari Club and Paddy's bar in Bali in 2002, the Marriott Hotel in Jakarta in August 2003, and the Australian embassy in September last year. He was also the main suspect in the recent Bali bombings.

Indonesian police say Azahari was preparing new atrocities when he was cornered in West Java last Wednesday. Thirty freshly made bombs were found in the ruins of the house where police say he was shot before it was blown up. But the death of JI's most prolific and lethal bomb-maker does not mean the end of its vicious campaign. JI has shown itself to be sophisticated and resilient enough to withstand the arrest of key leaders and operatives, from commander-in-chief Hambali to spiritual leader Abu Bakar Bashir. No doubt it will prove that tenacity again.

Key JI operatives who have proved every bit as deadly as Azahari remain at large. Among them is Azahari's fellow Malaysian and long-time partner, Noordin Mohammed Top, a science graduate from Azahari's alma mater, the University of Technology in Malaysia. Now aged 37, Top has played a major role alongside Azahari in all of JI's operations since the 2002 Bali bombings. A more reserved and shadowy figure than the garrulous Azahari, Top has attracted less public attention. But authorities believe his role in JI's atrocities has been just as crucial.

Testimony from JI detainees shows Top's task is the recruitment and indoctrination of the young foot-soldiers who detonate the bombs. Sidney Jones, of the International Crisis Group, told a conference in Singapore in July that Top was even "more important than Azahari", describing Azahari as "the technician" and Top as the brains. Testimony from the men convicted over the Australian embassy bombing shows it was Top who chose the Australian mission as the target, recruited the operatives and oversaw preparation of the suicide bomber, Heri Golun, who drove the van packed with explosives to the embassy's gates.

According to fellow militant

Rois

, recently sentenced to death for his part in the embassy bombing, Top revelled in his status. Rois told the Indonesian police of his first meeting with the notorious JI fugitive. "The talk began with him introducing himself as Noordin Mohammed Top and showing us a photo of himself in a newspaper as a person wanted by the police." And after the bombing, Top told his helpers to remain in West Java, "because we had other targets in Jakarta, God willing".

Top was also the main recruiter and indoctrinator for the earlier bombing of the Marriott hotel in Jakarta. One of the men he recruited gave evidence of a fanatical and desperate ideologue. The recruit, Sardona Siliwangi, told Indonesian police of one conversation with Top. "He told me once we are in the middle of enemies, so how can we remain calm. He said you have never suffered yourself, but I have felt how it feels being chased down. Just imagine, I was relaxing at home when suddenly someone knocked on my door. There was a good chance I was going to be killed or arrested. In such a condition, how can we be calm? We have to destroy our enemies before they destroy us."

The group's other key bomb-maker is the elusive Indonesian known as Dulmatin, one of 14 aliases. Dulmatin is now based in the southern Philippines, where he has been hiding since escaping the Indonesian police dragnet after the 2002 Bali bombings. The US Government posted a $US10million ($13.7million) reward for Dulmatin last month, placing him at No 3 on Washington's most wanted terrorist list. Only Osama bin Laden and the Iraqi al-Qa'ida chief Abu Musab al-Zarqawi are worth more, at $US25million each.

A former prize-winning maths student, described by his teachers as a genius, Dulmatin topped his explosives class in Afghanistan and became an instructor, passing on his expertise in bomb-making to dozens of other trainees. After returning to Indonesia, Dulmatin played a key role in every JI bombing, starting with its first attack - blowing up the car of the Philippine ambassador in Jakarta in August 2000. He also played a critical part in JI's first large-scale operation, the bombing of Christian churches across Indonesia on Chrismas Eve 2000. JI's chief commander Hambali gave Dulmatin the crucial task of making the timers for the dozens of bombs that exploded almost simultaneously, killing 19 people and injuring 120. Dulmatin helped Azahari to build the 2002 Bali bombs and is a suspect in JI's more recent operations.

Since fleeing to The Philippines, Dulmatin has joined forces with the Abu Sayyaf guerilla group, an al-Qa'ida offshoot known for kidnapping and beheading hostages. Dulmatin works closely with Abu Sayyaf's leader, Khadaffy Janjalani. In return for safe haven in the areas controlled by Janjalani's group in the southern Philippines, JI has provided funding and training to the Abu Sayyaf recruits. This disturbing new alliance has helped to make the southern Philippines a major new front line in the war on terror.

According to Philippine authorities, Dulmatin has provided JI funding and assistance for a string of terrorist attacks carried out by Abu Sayyaf, including the sinking of a Manila ferry in 2003 in which more than 100 people died and a series of bombings on Valentine's Day this year. Chilling new insights into Dulmatin's plans were revealed with the arrest this week of an accused militant named Ahmad Santos, founder of the Rajah Solaiman movement, a group of Muslim converts committed to violent jihad in The Philippines. Santos was in hiding with Dulmatin before his capture last Tuesday. According to the Philippine military, Santos revealed under interrogation that Dulmatin was planning to replicate the 2002 Bali bombings in Manila with an attack on a nightclub frequented by foreigners. "They were planning to put up a 1000-kilo explosive - the lethality of which is even worse than used in Bali," an army spokesman told reporters.

The revelation underscored the stark warning issued by Australia's Department of Foreign Affairs and Trade: "Recent reports suggest terrorists may be in the final stages of planning an attack. Attacks could occur at any time anywhere in The Philippines."
Posted by: Dan Darling || 11/11/2005 13:39 || Comments || Link || E-Mail|| [296 views] Top|| File under:
JI member arrested in Singapore
A suspected militant from the al-Qaeda linked Asian terror network Jemaah Islamiya (JI), Mohammed Sharif bin Rahmat, 35, has been arrested in Singapore, while a second suspected JI operative, Andrew Gerard, alias Ali Ridhaa bin Abdullah, has been released, Singapore's authorities announced on Friday. Bin Rahmat was detained under Singapore's Internal Security Act, and has been a JI member since 1990, a government statement said. He is alleged to have undertaken physical training with JI and attended an armed conflict training camp run by the Laskar-e-Toiba militant group in Pakistan. Gerard, a Muslim convert was released on 24 October, because he no longer posed a significant threat to Singapore, the government said. He had been detained since January, 2002. He had allegedly been involved in operational reconnaissance work for JI.

JI's goal is the establishment of an Islamic state in Indonesia and in other parts of South East Asia. The group, which has considerable support in Indonesia and which is actively recruiting and training new members, according to anti-terrorism experts, is believed to be behind a number of deadly bomb attacks in Indonesia. These include the October 2002 Bali nightclub blasts that killed 202 and whose alleged bombmaker blew himself up during a a stakeout with police in Indonesia this week.
Posted by: Dan Darling || 11/11/2005 13:35 || Comments || Link || E-Mail|| [331 views] Top|| File under:
Bali bombers' videos recovered at Azahari's HQ
Three suicide bombers who killed 20 people in restaurants on Indonesia's Bali last month made videos in which they condemned the United States and said they were ready to die, the national police chief said on Friday.

The videos were seized this week as part of raids in which one of Asia's top Islamic militants, Azahari Husin, was killed. It is the first time police have said Indonesian bombers have appeared on tapes ahead of blasts, a practice more common among suicide attackers in the Middle East.

General Sutanto said the bombers were seated and unarmed when they spoke in a mixture of Indonesian and Arabic. Among a total of four tapes, there were instructions on how to assemble bombs and plans for the October 1 Bali restaurant attacks, he said.

"There was a taped video of the three bombers before they carried out their suicide (mission), talking about their belief, arguing it's permissible to attack targets deemed as obstructing injustice," Sutanto told Reuters by telephone.

"There was one message to their families, saying they were ready to die and that soon they will be in heaven. They looked very adamant with the teaching they had received 
 They showed no traces of doubt."

The three bombers walked into restaurants on Bali on October 1, detonating explosives-laden backpacks almost simultaneously.

Sutanto said the tapes and identification cards of the three suicide attackers were found on Wednesday in the central Java city of Semarang at a house they suspect was rented by Noordin M. Top, their most wanted militant after Azahari.

The seizure coincided with the arrest on Wednesday of a militant in Semarang who had recently come from where Azahari was hiding in East Java, helping tip off police about his location. Top, however, had eluded capture, police said.

Asked if the bombers had condemned the West, particularly the United States, Sutanto said: "Yes, among others. And also clerics whom they think are not implementing correct teachings."

Sutanto said the tapes would be shared with Islamic clerics in the world's most populous Muslim nation.

"We will show these to clerics so that they will realize there have been continuous efforts to influence the young generation to carry out wrong actions," Sutanto said.

Anti-terrorism campaigns in Indonesia have often faced challenges because of the belief in conspiracy theories that the United States wants to attack Islam. Ample space is also given to militant voices and sympathisers in some Indonesian media.

Muslim clerics were beginning to help police after a period of reluctance to condemn militants, who regularly use religion as a shield for their actions, Jakarta's top counter-terrorism official, police general Ansyaad Mbai, said earlier.

But Indonesia needed more co-operation from the public to track down Islamic militants, he told Reuters.

"Sometimes, terrorists are even considered as heroes," Mbai said in a telephone interview.
Posted by: Dan Darling || 11/11/2005 13:21 || Comments || Link || E-Mail|| [299 views] Top|| File under:
Hunt for Top escalated after Azahari killed
Police said they were narrowing in on a Southeast Asia terror ringleader Friday, with thousands of troops going door-to-door, checking cars, and combing railway and bus stations in central Indonesia.

The hunt for Malaysian fugitive Noordin Mohamad Top, believed to be a key member of the al-Qaida-linked Jemaah Islamiyah, follows the death of his close ally Azahari bin Husin, who was killed in a police raid on Wednesday.

The discovery of more than 30 bombs inside Azahari's hideout, many of them small devices easily contained in backpacks, set off speculation that Jemaah Islamiyah was planning more terror strikes and added urgency to the hunt.

Jemaah Islamiyah wants to establish an Islamic state spanning Indonesia, Malaysia, Singapore and the southern Philippines. Former members say it is motivated in part by anger at U.S. foreign policy in the Muslim world,

Azahari was noted for his bomb-making skills and his death was a blow to the group, but security experts cautioned that several key Jemaah Islamiyah figures remain on the run. Top is seen as the group's real strategist and one of its main recruiters.

``We're moving in on Noordin,'' said Maj. Gen. Ansyaad Mbai, the country's anti-terror chief. ``It's only a matter of time before we catch him.''

Troops were scouring bus terminals and railway stations in Central Java province and going door-to-door in some places, said police spokesman Maj. Gen. Aryanto Budihardjo.
Posted by: Dan Darling || 11/11/2005 01:36 || Comments || Link || E-Mail|| [292 views] Top|| File under:
Syria-Lebanon-Iran
West agrees to allow Iran to enrich uranium - in Russia
The United States and Europe have tentatively agreed on a plan to accept expanded nuclear activity by Iran, but only if the enrichment process is moved to Russia, senior officials and diplomats said yesterday. If accepted by Iran, the compromise proposal could end a dispute over whether to refer the Islamic republic to the United Nations' Security Council. But actual enrichment would take place in Russia. The IAEA is alleged to be investigating nearly 18 years of covert Iranian nuclear activities, including experiments that could be used in weapons development, which were revealed more than three years ago. But a senior European official said the EU-3 and Washington were now prepared to allow Iran to continue conversion as long as the gas produced was shipped to Russia and enriched there. That would allow international control over the level of enrichment, ensuring that it was below the levels that can be used for weapons.
Posted by: Seafarious || 11/11/2005 00:00 || Comments || Link || E-Mail|| [326 views] Top|| File under:
In Flanders Fields
IN FLANDERS FIELDS the poppies blow
Between the crosses row on row,
That mark our place; and in the sky
The larks, still bravely singing, fly
Scarce heard amid the guns below.

We are the Dead. Short days ago
We lived, felt dawn, saw sunset glow,
Loved and were loved, and now we lie
In Flanders fields.

Take up our quarrel with the foe:
To you from failing hands we throw
The torch; be yours to hold it high.
If ye break faith with us who die
We shall not sleep, though poppies grow
In Flanders fields.



Hit the link for the story behind the poem.
Posted by: Eric Jablow || 11/11/2005 01:23 || Comments || Link || E-Mail|| [311 views] Top|| File under:
Afghanistan-Pak-India
Terrorists fire rockets at FC
KANDHKOT: Unknown terrorists have attacked a Frontier Constabulary (FC) trench and gas plant with rockets. 15 unknown terrorists attacked an FC trench and gas plant with rockets on Thursday, some 19 kilometres away from Kandh Kot. The gas pipeline was not damaged but the FC trench was completely destroyed in the attack. The terrorists managed to escape despite an FC counterattack.
Posted by: Fred || 11/11/2005 00:00 || Comments || Link || E-Mail|| [319 views] Top|| File under:
Landmine blast leaves 6 dead near Quetta
QUETTA: A landmine exploded when a passenger pick-up truck passed over it leaving six people dead and as many with multiple injuries near Pakistan-Afghan border in Brabcha area late on Thursday. The injured were rushed to the hospital. The local administration is investigating the incident.
Posted by: Fred || 11/11/2005 00:00 || Comments || Link || E-Mail|| [310 views] Top|| File under:
What Is A Veteran?
by Marine Corp chaplain,
Father Denis Edward O'Brian


Some veterans bear visible signs of their service: a missing limb, a jagged scar, a certain look in the eye. Others may carry the evidence inside them, a pin holding a bone together, a piece of shrapnel in the leg - or perhaps another sort of inner steel: the soul's ally forged in the refinery of adversity.

Except in parades, however, the men and women who have kept America safe wear no badge or emblem. You can't tell a vet just by looking.

What is a vet?

A vet is the cop on the beat who spent six months in Saudi Arabia sweating two gallons a day making sure the armored personnel carriers didn't run out of fuel.

A vet is the barroom loudmouth, dumber than five wooden planks, whose
overgrown frat-boy behavior is outweighed a hundred times in the cosmic
scales by four hours of exquisite bravery near the 38th Parallel.

A vet is the nurse who fought against futility and went to sleep sobbing every night for two solid years in Da Nang.

A vet is the POW who went away one person and came back another - or didn't come back at all.

A vet is the drill instructor who has never seen combat - but has saved
countless lives by turning slouchy, no-account punks and gang members into marines, airmen, sailors, soldiers and coast guardsmen, and teaching them to watch each other's backs.

A vet is the parade-riding Legionnaire who pins on his ribbons and medals with a prosthetic hand.

A vet is the career quartermaster who watches the ribbons and medals pass him by.

A vet is the three anonymous heroes in The Tomb Of The Unknowns, whose presence at the Arlington National Cemetery must forever preserve the memory of all the anonymous heroes whose valor dies unrecognized with them on the battlefield or in the ocean's sunless deep.

A vet is the old guy bagging groceries at the supermarket - palsied now and aggravatingly slow - who helped liberate a Nazi death camp and who wishes all day long that his wife were still alive to hold him when the nightmares come.

A vet is an ordinary and yet extraordinary human being, a person who offered some of his life's most vital years in the service of his country, and who sacrificed his ambitions so others would not have to sacrifice theirs.

A vet is a soldier and a savior and a sword against the darkness, and he is nothing more that the finest, greatest testimony on behalf of the finest, greatest nation ever known.

So remember, each time you see someone who has served our country, just lean over and say, "Thank You." That's all most people need, and in most cases it will mean more than any medals they could have been awarded or were awarded.

Again, two little words that mean a lot to any Veteran -- "THANK YOU."
Posted by: Steve || 11/11/2005 14:12 || Comments || Link || E-Mail|| [397 views] Top|| File under:
Who's in the News
106
[untagged]
Bookmark
E-Mail Me
The Classics
The O Club
Rantburg Store
The Bloids
The Never-ending Story
Thugburg
Gulf War I
The Way We Were
Bio
Merry-Go-Blog
Hair Through the Ages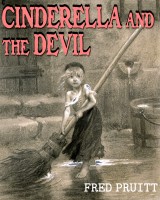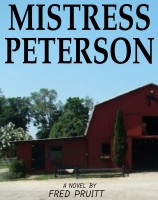 On Sale now!


A multi-volume chronology and reference guide set detailing three years of the Mexican Drug War between 2010 and 2012.

Rantburg.com and borderlandbeat.com correspondent and author Chris Covert presents his first non-fiction work detailing the drug and gang related violence in Mexico.

Chris gives us Mexican press dispatches of drug and gang war violence over three years, presented in a multi volume set intended to chronicle the death, violence and mayhem which has dominated Mexico for six years.
Click here for more information


Meet the Mods
In no particular order...


Steve White
Seafarious
Pappy
lotp
Scooter McGruder
john frum
tu3031
badanov
sherry
ryuge
GolfBravoUSMC
Bright Pebbles
trailing wife
Gloria
Fred
Besoeker
Glenmore
Frank G
3dc
Skidmark
Alaska Paul



Better than the average link...



Rantburg was assembled from recycled algorithms in the United States of America. No trees were destroyed in the production of this weblog. We did hurt some, though. Sorry.
3.230.154.129