-Short Attention Span Theater-
1,100 of Saddam's Lawyers (really!) Quit His Defense Team
AMMAN, Jordan — Some 1,100 Iraqi lawyers have withdrawn from Saddam Hussein's defense team, citing insufficient protection following the slayings of two peers representing co-defendants of the ousted Iraqi leader.

In a statement obtained Sunday, the lawyers did not say whether Saddam's chief Iraqi attorney, Khalil al-Dulaimi, was among those who withdrew. But the statement said other members of the team in Baghdad were continuing their duties "under complex and dangerous circumstances."


Posted by: Grigum Thinter1318 || 11/14/2005 17:54 || Comments || Link || E-Mail|| [381 views] Top|| File under:
Arabia
Prince Nayef calls on all Soddies fighting in Iraq to come home
Saudi Interior Minister Prince Nayef Bin Abdul Aziz has called on all countries who have forces in Iraq to hand over any Saudis who went there to take part in the insurgency or commit suicide bombings.

In a press conference in Al Baha region, he also called on Iran and Syria to cooperate with Saudi Arabia in this respect.

Prince Nayef did not rule out the possibility of the return of the so-called Arab Afghans' phenomenon, where fighters are recruited from the Arab world to fight a common foreign invader and expressed his determination to deal severely with any Saudi found involved in the escalation of the situation in Iraq.

"We will take all matters into consideration and will minimise the number of Saudis leaving for Iraq," he said.

He added that Saudi Arabia could not control the whole situation as there are some Saudi citizens who leave for other countries and may go from there to Iraq.

As for applying tight measures around hotels in Saudi Arabia to prevent terrorist acts such as those in Jordan, Prince Nayef said that his ministry made all necessary precautions against such explosions.

He noted that the precautions are not limited to hotels, but cover also all hospitals, ministries and several other facilities.

Prince Nayef reiterated that his country would spare no efforts to fight terrorism affirming that it would contribute with all its sources to stem out all forms of international terrorism.

He pointed out that the campaigns staged by his ministry against illegal residents are very costly and called on all Saudi citizens to contribute to the effort.

He disclosed that there is a plan to expand the administrative regions in Saudi Arabia. But he did not give any further details about the number of the new proposed administrative regions.

As to whether Saudi Arabia has taken any special measures following the decision to join the World Trade Organisation (WTO), he said the government has set up a mechanism that its WTO membership would not affect its beliefs or national sovereignty.

Meanwhile, the Saudi National Guard has revealed that it seized over the past nine months 163 weapons, six rocket launchers, 53 revolver pens, 14,090 explosive bundles, 67kg of explosives, 14,050 dynamite sticks, 11 bombs and 513,667 bullets.

According to a statistical report released yesterday, the seized items also include two vehicles, nine motorcycles, 308,823 Iraqi dinars, $556, 44,611 Yemeni riyals, SR1,013,585.

In addition 2,765 smugglers and 393,067 infiltrators were arrested. The report revealed that 8,891 drug tablets, 3,727,824kg of Qat, 42,270 captagon tablets and 3,340 bottles of wine were seized.
Posted by: Dan Darling || 11/14/2005 10:17 || Comments || Link || E-Mail|| [458 views] Top|| File under:
Bangladesh
2 Bangla judges killed
A day after the 13th SAARC summit resolved to wage a relentless war against terrorism and poverty, two senior judges were killed in Bangladesh in a powerful bomb blast.

One of the judges is a Hindu and the other a Muslim. The blast took place in the southern region where the fundamentalist Islamic groups hold sway.

Reports say that the terrorists threw a powerful bomb at a mini bus in which the two judges, Sohel Ahmed and Jagannath Pandey were traveling from home to the court.

Sohel died on the spot and Pandey on the way to the hospital.

It was on August 17 militant outfits first demonstrated their 'clout' by engineering simultaneously bomb attacks across the country in all the 63 districts. These attacks were the handiwork of outlawed militant outfit Jaamatul Mujahideen Bangladesh (JMB), which is known to have links with Pakistan's ISI and Al Qaeda. Last month also the militants demonstrated their fire power by attacking courts.

Bangladesh Police have reportedly arrested a person in connection with the blast but his identity was not disclosed. No militant or Islamic organization has come forward to claim credit for the blast.

Immediately after the blast, Khaleda government sounded a red alert in the capital and put in the entire state machinery on a high security alert. It has already banned Jagrata Muslim Janata Bangladesh led by Bangla Bhai, Jamaatul Mujahideen Bangladesh led by Shaikh Abdur Rahman and Harkatul Jihad led by Mufti Hannan.

Bangla Bhai and Shaikh Rahman are absconding while Mufti Hannan was arrested recently.
Posted by: Dan Darling || 11/14/2005 10:02 || Comments || Link || E-Mail|| [311 views] Top|| File under:
Britain
Al-Tartusi condemns Amman bombings
The legitimacy of last week's triple hotel bombing in the Jordanian capital Amman, has been questioned on various Islamic Internet forums, and condemned in a fatwa issued by a fundamentalist sheikh. The al-Qaeda in Iraq terror group, which claimed responsibility for the attacks, broke with tradition by issuing at least three messages justifying the bombings, which killed 57 people and prompted spontaneous protests against terrorism by angry Jordanians. The third said one of the bombers was a woman, though it later turned out that her explosives failed to detonate.

Following an initial outpouring of support for the bombings from the members of several Jihadist forums, one well-known fundamentalist Sheikh, Abu Basir al-Tartousi, has issued an unexpected fatwa, condemning the operation. In the religious edict, the Salafist sheikh, who is of Syrian origin but has lived in exile in London for years, states that the attacks were a mistake. "This operation contains more negative than positive elements. For this reason it is not allowed to attribute it to Islam, or even to the Jihad [holy war]," he said.

According to al-Tartousi, one of several fundamentalist imams who have taken refuge in Britain, like Abu Qatada and Omar Bakri - who is currently in Lebanon and has been banned from returning to the UK - the fact that most of the victims were innocent Muslims makes the attacks unjust. "It is forbidden to carry out actions of this kind, it is a mistaken action and is not allowed," he wrote in the fatwa.

The Salafist sheikh asks if the al-Qaeda leadership had allowed its attackers to strike the Radisson Hotel, despite the wedding reception going on inside it, or whether it left the suicide bombers free to decide. "I have often wondered how it could be possible to say that an action that strikes other Muslims who were at a wedding party was Jihad. The attackers, once they saw the party, should have left," he said.

Analysing the third statement al-Qaeda issued about the attacks, the London-based Arabic newspaper al-Quds al-Arab revealed that one phrase of the message, which appeared on the Internet, implicitly recognises the carrying out of the attack during a wedding reception as an error, though it does not apologise.

The Iraqi woman who should have been the fourth suicide bomber involved in the attacks, was shown on Jordanian television over the weekend, with the explosives still strapped to her body. Sajida Mubarak Atrous al-Rishawi, 35, is sister of the right-hand-man of al-Qaeda in Iraq's leader Abu Musab al-Zarqawi, Samer Mubarak Arous al-Rishawi, who was killed by US forces in Fallujah. She was arrested on Saturday in Amman. In a confession broadcast on TV she showed no remorse or emotion, and explained that she had been at the Radisson hotel with her husband, but when she tried to detonate the explosives they failed and she fled after her husband blew himself up, in what was the most deadly of the three attacks. No details were given of how she came to be arrested.
Posted by: Dan Darling || 11/14/2005 10:04 || Comments || Link || E-Mail|| [295 views] Top|| File under:
Down Under
Aussie terrorists may have been planning to hit nuclear reactor
The defendants charged with terrorist-related offenses in Australia last week had been stockpiling large quantities of chemicals and other materials used to make powerful explosives, and may have been planning an attack on a nuclear reactor, according to a police statement that was made public today.

During the search of one of the men's homes, the police found a computer memory stick that had instructions in Arabic for the manufacture of a highly sensitive explosive, triacetone triperoxide, or TATP, according to the statement, which is a summary of the state's case.

Often referred to as the "Mother of Satan," it is easy to make, has been popular with Middle East suicide bombers and was the detonator used by the so-called "shoe bomber", Richard C. Reid, who unsuccessfully attempted to detonate an explosive in his shoe during a Paris-to-Miami flight in Dec. 2001.

Following an 18-month investigation and the largest anti-terrorism raids in the country's history, 8 men have been charged in Sydney, and 11 in Melbourne.

Lawyers for the defendants, and critics of the government, have charged that the arrests were politically motivated, coming when Prime Minister John Howard has asked parliament to enact a new anti-terrorism bill that will give the police sweeping new powers to arrest suspected terrorists.

If the allegations in the Statement of Facts released today are true, the case presents a colorful, if chilling look into a home-grown terrorist network, and how relatively easy it is to prepare an attack. All of the materials found in the defendants' homes were available commercially, and had innocent uses.

The defendants used multiple mobile phones - 10 were found in one house, 6 in another, and 5 in a third - some registered in false names, to order the chemicals and to send covert SMS messages to each other, according to the statement.

There is nothing in the 20-page statement indicating that any of the Sydney defendants had trained with Al Qaeda. One of the men trained with a Pakistani group, Laskar-I-Taiba, which has been declared a terrorist organization, the statement says.

The statement says that when a group of the defendants went hunting and camping in the remote Australian Outback on two occasions earlier this year, this was just a guise for training for jihad and terrorist attacks.

The Sydney defendants range in age from 24 to 40, are either Australian citizens or long-time permanent residents and are of Lebanese, Indonesia and Yugoslavian descent, according to the information made public today. One has four children. The men were followers of a radical imam in Melbourne, Abdul Nacer Benbrika, who is one of the Melbourne defendants, the statement says.

When one of the defendants told Mr. Benbrika he wanted to be a martyr, Mr. Benbrika replied, according to the police statement, "If we want to die for jihad, we have to have maximum damage. Maximum damage -- damage to their buildings, everything. Damage their lives, to show them."

A few days before the arrests last week, Australian officials said that an attack was imminent.

But the Statement of Facts, which was presented to the Sydney court last Friday, gives no indication that the men were close to an attack. The Sydney defendants have not been charged with planning an attack, but with "conspiracy to do an act in preparation for a terrorist act," according to the charges. The Melbourne defendants have been charged only with membership in a terrorist organization.

"I find it less than convincing," Adam Houda, a lawyer for the Sydney defendants, said about the Statement of Facts. "If that's their strongest case, they're in a lot of trouble," he said in a telephone interview.

Much of the material found in the defendants' homes "can be innocently explained," Mr. Houda said.

Indeed, the police statement says that while the material the defendants purchased or tried to purchase indicate they were preparing to make TATP, the chemicals "have other legitimate uses."

The police statement lists only one possible target: the nuclear power plant at Lucas Heights, which is about 20 miles south of the Sydney central business district.

Three of the defendants were seen near the plant last December, and were stopped by the police, according to the police statement released today. They had a trail bike and claimed they were in the area to ride it, the statement says. Interviewed separately by the police at the time, the three men gave conflicting statements.

The police statement alleges that the men were members of the local branch of a fundamentalist Sunni group, whose spiritual leader is Mr. Benbrika.

Through coded text messages on mobile phones, they arranged covert meetings in public places during the early morning hours, the statement said. Sometimes, the meetings were cancelled when the men discovered they were being followed. Several of the defendants had been under surveillance by Australian intelligence agents for more than a year.

During the raids last week, the police found pistols, a shotgun, thousands of rounds of ammunition, a rifle scope, digital timers, and jihadist literature including a video cassette, "Sheikh Osama's Training Course."
Posted by: Dan Darling || 11/14/2005 09:57 || Comments || Link || E-Mail|| [300 views] Top|| File under:
Terror threat in Australia, bus & train stations evacuated
BUSES, trains and railway stations in Brisbane have been evacuated because of an apparent terrorist threat. A Queensland Rail spokeswoman said that, acting on police advice, no trains were being allowed into the city. All bus services have been stopped. Passengers have been moved at least 100m away from buses and train stations, and all luggage has been removed. Lord Mayor Campbell Newman is expected to make a statement soon.

More to come as information becomes available.
Posted by: Oztralian || 11/14/2005 00:00 || Comments || Link || E-Mail|| [298 views] Top|| File under:
Home Front: WoT
Al-Arian Jury Gets Instructions
The fate of former University of South Florida professor Sami Al-Arian and three other men accused of running an American cell for a Palestinian terrorist group should be in jurors' hands this afternoon. U.S. District Judge James Moody was about a fourth of the way through reading the nearly 100-page jury instructions when the trial broke for lunch Monday. Al-Arian, Ghassan Ballut, Hatim Fariz and Sameeh Hammoudeh are charged with four conspiracy counts alleging racketeering, conspiring to commit murder abroad and to provide material support to the Palestinian Islamic Jihad. They could face life in prison if convicted.
Posted by: Seafarious || 11/14/2005 17:15 || Comments || Link || E-Mail|| [380 views] Top|| File under:
Terror cases stretch FBI's space in Detroit
Not even the site of the venerable Tiger Stadium is large enough to hold all the agents and bureaucrats it takes to tackle the workload of the FBI's ever-expanding Detroit bureau. In the region of the nation's largest Arab-American population, hundreds of terror-related investigations are reported to be ongoing, propelling the growth of the bureau. Although the agency's personnel numbers are not made public for security reasons, the FBI's 100,000 square feet of office space in Detroit is inadequate, said Special Agent Dawn Clenney. "We started hiring additional employees after September 11, and now we have intelligence analysts, translators and more special agents," Agent Clenney said. "We are now one of the top 15 agencies as far as personnel, with a very substantial number of terror investigations. More so than other FBI offices because they don't have that large a [Middle Eastern] population."

The Detroit News has reported that since September 11, Detroit's FBI office more than tripled the number of agents working on counterterrorism. And of 29 major terror groups known to be working in the U.S., the Detroit office has ongoing investigations involving 17. The FBI is seeking a 266,000-square-foot space on as much as 11 acres with a budget of $65 million. And the vacant Tiger Stadium's six-acre site -- briefly pondered -- won't work despite its massive presence in a deserted area west of downtown. Among the requirements: a 100-foot setback from the street to discourage terrorist attacks via car bombs.

The Arab-American community here has decried the anti-terror efforts and denied that the region is a haven for terrorist funding. Still, the U.S. attorney's office in Detroit has successfully prosecuted many people in the past four years for supporting terror groups. "I hope that the need for this expansion is not as great as they are making it out to be," said Tim Attalla, a lawyer and activist in Detroit's Middle Eastern community, estimated at 350,000 people. Mr. Attalla grew up in that community and recalls that even in the 1970s there was a strong law-enforcement presence in it. "Back then it was the state police," Mr. Attalla said. "And I also remember the FBI knocking on doors in the Middle Eastern community, usually early in the morning. Once it was just before Yasser Arafat [came to the U.S.]. They would ask general questions, just keeping tabs, it seemed."

Now, though, the FBI is used as a reliable threat in the community even in the case of personal conflict. "But I do know that in our community, when there is a squabble, sometimes an angry wife or relative will call the FBI and tell them so-and-so is funneling money to Hezbollah just out of anger. So there is no shortage of informants in the Arab community here," Mr. Attalla said, in reference to a Lebanese militant group.
Posted by: DepotGuy || 11/14/2005 13:12 || Comments || Link || E-Mail|| [448 views] Top|| File under:
Iraq
One Marine's Comments on Weapons in Iraq

Got this from a former Marine first sergeant - thought you might be interested in his son's assessment of weapons and enemy tactics in Iraq (the boy is home from his first tour, going back in early 2006, and early re-enlisted for another 4 years.)

XXX spent 7 months at XXX in Ramadi. Aka: Fort Apache. He saw and did a lot and the following is what he told me about weapons, equipment, tactics and other miscellaneous info which may be of interest to you. Nothing is by any means classified. No politics here, just a Marine with a bird's eye view's opinions:

1) The M-16 rifle : Thumbs down. Chronic jamming problems with the talcum powder like sand over there. The sand is everywhere. Jordan says you feel filthy 2 minutes after coming out of the shower. The M-4 carbine version is more popular because it's lighter and shorter, but it has jamming problems also. They like the ability to mount the various optical gunsights and weapons lights on the picattiny rails, but the weapon itself is not great in a desert environment. They all hate the 5.56mm (.223) round. Poor penetration on the cinderblock structure common over there and even torso hits cant be reliably counted on to put the enemy down.

Fun fact: Random autopsies on dead insurgents shows a high level of opiate use.

2) The M243 SAW (squad assault weapon): .223 cal. Drum fed light machine gun. Big thumbs down. Universally considered a piece of shit. Chronic jamming problems, most of which require partial disassembly. (that's fun in the middle of a firefight).

3) The M9 Beretta 9mm: Mixed bag. Good gun, performs well in desert environment; but they all hate the 9mm cartridge. The use of handguns for self-defense is actually fairly common. Same old story on the 9mm: Bad guys hit multiple times and still in the fight.

4) Mossberg 12ga. Military shotgun: Works well, used frequently for clearing houses to good effect.

5) The M240 Machine Gun: 7.62 Nato (.308) cal. belt fed machine gun, developed to replace the old M-60 (what a beautiful weapon that was!!). Thumbs up. Accurate, reliable, and the 7.62 round puts 'em down. Originally developed as a vehicle mounted weapon, more and more are being dismounted and taken into the field by infantry. The 7.62 round chews up the structure over there.

6) The M2 .50 cal heavy machine gun: Thumbs way, way up. "Ma deuce" is still worth her considerable weight in gold. The ultimate fight stopper, puts their dicks in the dirt every time. The most coveted weapon in-theater.

7) The .45 pistol: Thumbs up. Still the best pistol round out there. Everybody authorized to carry a sidearm is trying to get their hands on one. With few exceptions, can reliably be expected to put 'em down with a torso hit. The special ops guys (who are doing most of the pistol work) use the HK military model and supposedly love it. The old government model .45's are being re-issued en masse.

8) The M-14: Thumbs up. They are being re-issued in bulk, mostly in a modified version to special ops guys. Modifications include lightweight Kevlar stocks and low power red dot or ACOG sights. Very reliable in the sandy environment, and they love the 7.62 round.

9) The Barrett .50 cal sniper rifle: Thumbs way up. Spectacular range and accuracy and hits like a freight train. Used frequently to take out vehicle suicide bombers ( we actually stop a lot of them) and barricaded enemy. Definitely here to stay.

10) The M24 sniper rifle: Thumbs up. Mostly in .308 but some in 300 win mag. Heavily modified Remington 700's. Great performance. Snipers have been used heavily to great effect. Rumor has it that a marine sniper on his third tour in Anbar province has actually exceeded Carlos Hathcock's record for confirmed kills with OVER 100.

11) The new body armor: Thumbs up. Relatively light at approx. 6 lbs. and can reliably be expected to soak up small shrapnel and even will stop an AK-47 round. The bad news: Hot as shit to wear, almost unbearable in the summer heat (which averages over 120 degrees). Also, the enemy now goes for head shots whenever possible. All the bullshit about the "old" body armor making our guys vulnerable to the IED's was a non-starter. The IED explosions are enormous and body armor doesn't make any difference at all in most cases.

12) Night Vision and Infrared Equipment: Thumbs way up. Spectacular performance. Our guys see in the dark and own the night, period. Very little enemy action after evening prayers. More and more enemy being whacked at night during movement by our hunter-killer teams. We've all seen the videos.

13) Lights: Thumbs up. Most of the weapon mounted and personal lights are Surefire's, and the troops love 'em. Invaluable for night urban operations. Jordan carried a $34 Surefire G2 on a neck lanyard and loved it.

I cant help but notice that most of the good fighting weapons and ordnance are 50 or more years old!!!!!!!!! With all our technology, it's the WWII and Vietnam era weapons that everybody wants!!!! The infantry fighting is frequent, up close and brutal. No quarter is given or shown.

Bad guy weapons:

1) Mostly AK47's The entire country is an arsenal. Works better in the desert than the M16 and the .308 Russian round kills reliably. PKM belt fed light machine guns are also common and effective. Luckily, the enemy mostly shoots like shit. Undisciplined "spray and pray" type fire. However, they are seeing more and more precision weapons, especially sniper rifles. (Iran, again)

Fun fact: Captured enemy have apparently marveled at the marksmanship of our guys and how hard they fight. They are apparently told in Jihad school that the Americans rely solely on technology, and can be easily beaten in close quarters combat for their lack of toughness. Let's just say they know better now.

2) The RPG: Probably the infantry weapon most feared by our guys. Simple, reliable and as common as dogshit. The enemy responded to our up-armored humvees by aiming at the windshields, often at point blank range. Still killing a lot of our guys.

3) The IED: The biggest killer of all. Can be anything from old Soviet anti-armor mines to jury rigged artillery shells. A lot found in Jordan's area were in abandoned cars. The enemy would take 2 or 3 155mm artillery shells and wire them together. Most were detonated by cell phone, and the explosions are enormous. You're not safe in any vehicle, even an M1 tank. Driving is by far the most dangerous thing our guys do over there. Lately, they are much more sophisticated "shape charges" (Iranian) specifically designed to penetrate armor. Fact: Most of the ready made IED's are supplied by Iran, who is also providing terrorists (Hezbollah types) to train the insurgents in their use and tactics. That's why the attacks have been so deadly lately. Their concealment methods are ingenious, the latest being shape charges in Styrofoam containers spray painted to look like the cinderblocks that litter all Iraqi roads. We find about 40% before they detonate, and the bomb disposal guys are unsung heroes of this war.

4) Mortars and rockets: Very prevalent. The soviet era 122mm rockets (with an 18km range) are becoming more prevalent. One of Jordan's NCO's lost a leg to one. These weapons cause a lot of damage "inside the wire". Jordan's base was hit almost daily his entire time there by mortar and rocket fire, often at night to disrupt sleep patterns and cause fatigue (It did). More of a psychological weapon than anything else. The enemy mortar teams would jump out of vehicles, fire a few rounds, and then haul ass in a matter of seconds.

5) Bad guy technology: Simple yet effective. Most communication is by cell and satellite phones, and also by email on laptops. They use handheld GPS units for navigation and "Google earth" for overhead views of our positions. Their weapons are good, if not fancy, and prevalent. Their explosives and bomb technology is TOP OF THE LINE. Night vision is rare. They are very careless with their equipment and the captured GPS units and laptops are treasure troves of Intel when captured.

Who are the bad guys?:

Most of the carnage is caused by the Zarqawi Al Qaeda group. They operate mostly in Anbar province (Fallujah and Ramadi). These are mostly "foreigners", non-Iraqi Sunni Arab Jihadists from all over the Muslim world (and Europe). Most enter Iraq through Syria (with, of course, the knowledge and complicity of the Syrian govt.) , and then travel down the "rat line" which is the trail of towns along the Euphrates River that we've been hitting hard for the last few months. Some are virtually untrained young Jihadists that often end up as suicide bombers or in "sacrifice squads". Most, however, are hard core terrorists from all the usual suspects (Al Qaeda, Hezbollah, Hamas etc.) These are the guys running around murdering civilians en masse and cutting heads off. The Chechens (many of whom are Caucasian), are supposedly the most ruthless and the best fighters. (they have been fighting the Russians for years). In the Baghdad area and south, most of the insurgents are Iranian inspired (and led) Iraqi Shiites. The Iranian Shiia have been very adept at infiltrating the Iraqi local govt.'s, the police forces and the Army. The have had a massive spy and agitator network there since the Iran-Iraq war in the early 80's. Most of the Saddam loyalists were killed, captured or gave up long ago.

Bad Guy Tactics:

When they are engaged on an infantry level they get their asses kicked every time. Brave, but stupid. Suicidal Banzai-type charges were very common earlier in the war and still occur. They will literally sacrifice 8-10 man teams in suicide squads by sending them screaming and firing Ak's and RPG's directly at our bases just to probe the defenses. They get mowed down like grass every time. ( see the M2 and M240 above). Jordan's base was hit like this often. When engaged, they have a tendency to flee to the same building, probably for what they think will be a glorious last stand. Instead, we call in air and that's the end of that more often than not. These hole-ups are referred to as Alpha Whiskey Romeo's (Allah's Waiting Room). We have the laser guided ground-air thing down to a science. The fast mover's, mostly Marine F-18's, are taking an ever increasing toll on the enemy. When caught out in the open, the helicopter gunships and AC-130 Spectre gunships cut them to ribbons with cannon and rocket fire, especially at night. Interestingly, artillery is hardly used at all. Fun fact: The enemy death toll is supposedly between 45-50 thousand. That is why we're seeing less and less infantry attacks and more IED, suicide bomber shit. The new strategy is simple: attrition.

The insurgent tactic most frustrating is their use of civilian non-combatants as cover. They know we do all we can to avoid civilian casualties and therefore schools, hospitals and (especially) Mosques are locations where they meet, stage for attacks, cache weapons and ammo and flee to when engaged. They have absolutely no regard whatsoever for civilian casualties. They will terrorize locals and murder without hesitation anyone believed to be sympathetic to the Americans or the new Iraqi govt. Kidnapping of family members (especially children) is common to influence people they are trying to influence but cant reach, such as local govt. officials, clerics, tribal leaders, etc.).

The first thing our guys are told is "don't get captured". They know that if captured they will be tortured and beheaded on the internet. Zarqawi openly offers bounties for anyone who brings him a live American serviceman. This motivates the criminal element who otherwise don't give a shit about the war. A lot of the beheading victims were actually kidnapped by common criminals and sold to Zarqawi. As such, for our guys, every fight is to the death. Surrender is not an option.

The Iraqi's are a mixed bag. Some fight well, others aren't worth a shit. Most do okay with American support. Finding leaders is hard, but they are getting better. It is widely viewed that Zarqawi's use of suicide bombers, en masse, against the civilian population was a serious tactical mistake. Many Iraqi's were galvanized and the caliber of recruits in the Army and the police forces went up, along with their motivation. It also led to an exponential increase in good intel because the Iraqi's are sick of the insurgent attacks against civilians. The Kurds are solidly pro-American and fearless fighters.

According to Jordan, morale among our guys is very high. They not only believe they are winning, but that they are winning decisively. They are stunned and dismayed by what they see in the American press, whom they almost universally view as against them. The embedded reporters are despised and distrusted. They are inflicting casualties at a rate of 20-1 and then see shit like "Are we losing in Iraq" on TV and the print media. For the most part, they are satisfied with their equipment, food and leadership. Bottom line though, and they all say this, there are not enough guys there to drive the final stake through the heart of the insurgency, primarily because there aren't enough troops in-theater to shut down the borders with Iran and Syria. The Iranians and the Syrians just cant stand the thought of Iraq being an American ally (with, of course, permanent US bases there).

That's it, hope you found it interesting, I sure did.


(no link - this is the original message as received, with to/from removed.)

As a point of information, Andrew Sullivan, in the link, claims that he received the same e-mail, only he makes it sound like a one-off to him. Funny. You'll have to look hard, it's a couple paragraphs buried in-between the fifty posts on water-boarding.
Posted by: lotp || 11/14/2005 08:51 || Comments || Link || E-Mail|| [489 views] Top|| File under:
U.S., Iraqi Troops Kill 37 Insurgents
U.S. and Iraqi troops launched a dawn assault Monday on another town near the Syrian border and killed 37 insurgents, a U.S. statement said, while the interior ministry reported that a car bomb detonated outside a gate leading into the fortified Green Zone in central Baghdad, killing three foreigners.

Operation Steel Curtain entered a new phase when U.S. and Iraqi forces moved into the Euphrates River valley town of Obeidi, about 185 miles west of Baghdad. "Five targets were struck by coalition air strikes resulting in an estimated 37 insurgents killed. The insurgents were engaging coalition forces with small arms fire at the time of the strikes," the statement said. "Preliminary reports indicate an estimated 25 insurgents have already been captured and are currently detained."

The troops assigned to the 2nd Marine Division have already fought their way through two neighboring towns, Husaybah and Karabilah. U.S. forces believe the border towns have been an entry point for insurgent fighters and weapons into
Iraq.

The explosion in Baghdad killed two South Africans and wounded three others working for a U.S. State Department security contractor DynCorp International, U.S. embassy spokeswoman Elizabeth Colton said. The blast was followed by small arms fire and billowing black smoke that could be seen across the city. The blast apparently targeted a convoy of sport utility vehicles leaving the Green Zone, the headquarters of the Iraqi government and U.S. forces in Iraq.

The blast occurred near the Iranian embassy, about 100 meters (yards) north of the Green Zone gate, which is surrounded with blast walls. Two Apache attack helicopters were soon flying over the scene as the smoke cleared and sporadic gunfire continued in the area. On most days in Baghdad at least one car bomb detonates in the city, mostly targeting Iraqi security services or U.S. troops. Direct attacks on the Green Zone are relatively rare.

In the western town of Ramadi, a Sunni stronghold, a road-side bomb detonated shortly after a U.S. patrol passed by, destroying two buses and killing five civilians and wounding 20 others, police Capt. Nassir Al-Alousi said.


Rest at link.
Posted by: ed || 11/14/2005 08:19 || Comments || Link || E-Mail|| [298 views] Top|| File under:
186 prisoners set free from Abu Ghraib
Iraqi authorities set free on Sunday 186 detainees out of 2000 Iraqis due to be freed in phases, according to an official statement. The statement, released by the bureau of Chairman of the Iraqi National Assembly Dr. Hajem Al-Hasani who supervised the release, said the inmates were freed from the American-guarded Abu Ghraib prison in response to an initative, made by Al-Hasani and several other ranking figures. More inmates will freed in stages in the future, it added. Al-Hasani inspected some wards of the prison and was briefed about conditions of the inmates.
Posted by: Fred || 11/14/2005 00:00 || Comments || Link || E-Mail|| [289 views] Top|| File under:
Iraq Crackdowns Alienating Sunni Arabs, Leaders Warn
Could also be titled "Sunni Leaders Squeal Like Piggies"
Iraqi Sunni Arab leaders warned yesterday that military and police crackdowns were alienating their minority community in the run-up to December elections for a new parliament. "Large-scale military operations are making the life of local people hell, with disastrous consequences that have led to the deaths of civilians, destruction and arrests," said a statement from the Islamic Party, a leading Sunni faction. "The party condemns these military operations and calls for their immediate halt in all provinces, especially Al-Anbar and Diyala," it said, referring to provinces west and northeast of Baghdad.

Such operations are "likely to undermine both the political process in these provinces and the security situation" in the run-up to the Dec. 15 elections, it added. "The goal of these operations is to exclude Sunni Arabs from participating" in the elections, charged another Sunni group, the General Conference of the Iraqi People. The government must "halt its military operations" and release political and religious leaders arrested in Diyala, it added. Iraqi security forces on Saturday arrested more than 350 people in Baquba, the capital of ethnically mixed Diyala province, including members of the Islamic Party. US and Iraqi troops have also been involved in major operations in Al-Anbar province, near the Syrian border, sweeping through several towns whose residents fled the offensives.
Posted by: Fred || 11/14/2005 00:00 || Comments || Link || E-Mail|| [395 views] Top|| File under:
Israel-Palestine-Jordan
New group of Palestinian Islamists orders election offices closed
Masked gunmen from a previously unknown Islamist group stormed into a Palestinian election office in the Gaza Strip on Monday and ordered it closed, saying upcoming parliamentary polls were un-Islamic, witnesses said.

The appearance of the faction, calling itself the Islamic Army, was an indicator of the rise of more puritanical forces in the already fascist conservative territory from which Israel withdrew in September after 38 years of occupation. The Central Elections Committee office in Rafah remained open despite the unspecified threats from the gunmen, armed with assault rifles and a pistol. Nobody was hurt.

In a leaflet dropped at the scene, the gunmen called January parliamentary elections a U.S. and Israeli plot to hurt Palestinians and cause strife among Muslims in the name of democracy, freedom and women's rights. "We declare the closure of a centre of corruption, in which immoral acts that contradict our religion have been practiced," the Islamic Army said in a statement.

The group gave no further indication as to its alleged thinking.
But the demand marked it out as more puritanical than the Hamas militant faction, which plans to contest the election and expects to mount a real challenge to President Mahmoud Abbas's dominant Fatah movement. But unlike some other Islamic militants operating worldwide, such as al-Qaeda, they emphasise that they fight only Israel and seek political accommodation with more secular compatriots. Hamas has largely followed a truce since February.

Palestinian police rushed to the election office after it was stormed and stood guard to prevent any attacks.


Thereby locking the barn door after the horse ...

The trouble also came as another sign of unrest in the territory, widely seen as a testing ground for statehood after Israel's withdrawal of troops and settlers.

An election official said the Palestinian Authority would not respond to the threat. "We will not close any of our offices and we are now contacting the Palestinian Authority," the official said after the gunmen left. He asked not to be named.


"Please don't let them kill me!"

The Palestinian Authority has rejected allegations made last month by Israel's military intelligence chief that foreign Islamists suspected of links to al Qaeda had entered Gaza during chaos at the border with Egypt following Israel's troop pullout. The border has supposedly largely been closed since then.
Posted by: Dan Darling || 11/14/2005 10:01 || Comments || Link || E-Mail|| [367 views] Top|| File under:
Some in Jordan doubt televised confession
The televised confession of an Iraqi woman — accused of being the fourth would-be suicide attacker — set Jordanians buzzing Monday, with some expressing joy over her capture and others venting anger over her deadly plans.

Still others questioned if she was really involved in the bomb plot that killed 57 people in Wednesday's attacks on the Radisson SAS, Grand Hyatt and Days Inn hotels.

Sajida Mubarak Atrous al-Rishawi went from rural Iraqi obscurity to global notoriety overnight after her confession was aired Sunday in a broadcast beamed not just across Jordan, but throughout the Middle East and beyond.

"I sat there watching and couldn't understand how she could be speaking so coldly," said Adel Fathi, 29. Three of his relatives were killed in the Radisson wedding party reception that was bombed by al-Rishawi's husband. "What are these people made of?" asked Fathi, who closed his women's accessories shop early and joined millions of others who watched the confession.

Al-Rishawi, from the militant hotbed of Ramadi and the sister of a slain lieutenant of Jordanian-born militant Abu Musab al-Zarqawi, was arrested Sunday.

CBS News correspondent David Hawkins reports al Qaeda in Iraq tripped up when it claimed responsibility for the Amman bombing and said it sent four suicide bombers including a husband and wife team. Since only three suicide bombers bodies were found, it tipped off authorities to hunt for the fourth.

"My husband detonated (his bomb) and I tried to explode (mine) but it wouldn't," al-Rishawi said during the three-minute televised segment. She appeared anxious and wore a white headscarf. "People fled running and I left running with them." Al-Rishawi was made to display the clothing she wore into the party in which at least 25 people were killed by her husband, Ali Hussein Ali al-Shamari, also 35.

In a separate development, American forces detained and later released an Iraqi with the same name as one of the hotel suicide attackers, the U.S. military said Monday. Jordanian authorities said Safaa Mohammed Ali, 23, was among the suicide attackers who struck last Wednesday. A statement by the U.S. command said someone by that name was detained in November 2004 in connection with the American assault on the insurgent stronghold of Fallujah. The command said it could not confirm whether the person detained was the same man who took part in the Amman attack.

"He was detained locally at the division detention facility" but was released two weeks later because there was no "compelling evidence to continue to hold him" as a "threat to the security of Iraq."

Al-Rishawi's wasn't the first televised confession by terror suspects detained by Jordanian police. In April 2004, at least four Jordanian and Syrian militants linked to al-Zarqawi detailed their plot to launch chemical bomb attacks in Amman, particularly against the General Intelligence Department. In her television appearance, al-Rishawi opened her dark fur-collared body-length overcoat to reveal two crude explosives belts — one packed with RDX and the other ball-bearings. They were strapped to her waist front and back with a thick binding of silver tape. "It was scary to see her with her bomb but at least we know who she is and she can be punished," said Anwar Nazih, a 15-year-old schoolgirl.

Many Jordanians, however, expressed doubt al-Rishawi's confession was real or that she was even involved in the plot. "I don't buy it. There are many contradictions, and it just doesn't make sense," said Mohammed al-Fakhiri, a 33-year-old mobile telephone shop owner in the Jordanian, capital, Amman. "The first thing she would have done is get rid of her explosive belt," al-Fakhiri said. "So how come she was caught with it."


'cause she didn't have time to do the first thing.

He also said al-Rishawi claimed that her husband had detonated his explosives apparently before she fled. "So how come she wasn't wounded?"


You can't have everything.

Jordanian Deputy Premier Marwan Muasher told reporters Sunday that her husband noticed she was having problems detonating her bomb and pushed her out of the wedding ballroom before blowing himself up. Al-Rishawi said her husband exploded his belt and she couldn't detonate hers. But it wasn't clear from her comments whether her husband blew himself up before her bomb malfunctioned of after.

Responding to a TV interviewer's questions, the meek-looking al-Rishawi said her husband made all the arrangements for the plot. He drove both of them and two other men — apparently bombers Rawad Jassem Mohammed Abed and Safaa Mohammed Ali, both 23 — to Amman. He also fitted her with the belt and ordered a taxi to take them to the Radisson. "Her weak soul, her entourage and her husband made her carry out this horrible act because usually women are more sensitive toward such acts," said 33-year-old pharmacist Salma al-Qusous. "But believe me, I felt disgusted (watching the confession) and this heartless woman deserves the harshest punishment," al-Qusous said.


There's a reasonable man.

Investigators are still interrogating al-Rishawi, who officials believe may provide a key link to al Qaeda in Iraq leader al-Zarqawi and provide insights into the terror group's operations. But questioning was slow, apparently because she still suffered from the shock of the attacks and her subsequent arrest, a security official said Monday.

Authorities believe more people helped arrange the attacks, but it was unclear if they were among 12 suspects arrested in connection with the bombings.
Posted by: Dan Darling || 11/14/2005 09:56 || Comments || Link || E-Mail|| [309 views] Top|| File under:
Hamas West Bank military chief assumes room temperature
Israeli troops killed a senior Hamas militant in an overnight arrest raid Monday, Palestinian medical officials and neighbors of the man said. Troops arrived at the home of Amjad Hanawi, 34, Hamas' top military commander in the northern West Bank, shortly after midnight, according to the accounts. The soldiers methodically and cruelly slaughtered every inhabitant of the home while laughing and making jokes ordered Hanawi's family out of the house. While most members came out of the house, Hanawi refused and tried to escape. He was shot as he tried to climb a fence. The neighbors claimed that army dogs attacked several family members. Hamas members drove through the streets of Nablus, announcing Hanawi's death over loudspeakers. A memorial car swarm funeral was planned later Monday morning. The army said it was investigating the reports. But military officials did say there had been an arrest raid in Nablus overnight and that one person opened fire on troops and tried to escape before being shot. The officials did not identify the target of the raid. The officials could not be identified under military regulations, but they all appeared to be enjoying a piping hot pizza.
Posted by: Seafarious || 11/14/2005 02:02 || Comments || Link || E-Mail|| [306 views] Top|| File under:
IDF intensifies reprisals on N. Gaza
I don't know why JPost is calling these 'reprisals'. Its a deterant that clearly works and scales rather nicely. And, I haven't noticed any MSM coverage of all those motars and rockets falling short and hiting Paleo areas. Mustn't be newsworthy.


The IDF stepped up its response Sunday night to Palestinian mortar fire towards Israel originating in the northern Gaza Strip. Late Sunday night, tanks lined up outside the northern Gaza border targeted the sources of the attacks.

According to IDF officials, the reprisals would continue into the early hours Monday morning, "because the Palestinians must understand that we will not ignore mortar fire."

The army began firing at the terror cells after a mortar shell landed near the security fence north of the Karni crossing Sunday night. No one was wounded and no damage was caused in the attack.

"Our response will be exaggerated and disproportional to the [mortar] fire," a senior IDF official said, according to Army Radio. If the Palestinian cells continue firing mortars, he added, Israel's response will even intensify.

Israel has gradually escalated its response to the attacks from Gaza since its withdrawal from the strip. During the first half of September, during Operation First Rain, Israel stationed a row of tanks bordering the Gaza Strip to discourage attacks. When Palestinian attacks continued, however, the army was given the go-ahead to respond to fire with fire.

IDF officials explained that the object of the current operation was to drive the terror cells away from the security fence, and thus render the mortar fire ineffective due to the limited range of the shells.

Since the army initiated this policy, the number of Kassam attacks that managed to reach Israeli territory was lowered to just 20 percent. The other 80%, officials said, fall short of their mark and land within Palestinian lands.
Posted by: phil_b || 11/14/2005 00:54 || Comments || Link || E-Mail|| [288 views] Top|| File under:
Israeli troops arrest Hamas spokesman
Israeli forces detained on Sunday the information spokesman of the Islamic group Hamas in the city of Jenin, Abdel Baset Al-Hajj, according to witnesses. They said the troops surrounded Al-Hajj's house before snatching him along with another Palestinian, named Abdel Jabbar Jarar, who was also in the house.


I initially read that name as "Abdel Jabber Jabber," and thought to myself, "Hell, he shoulda been the spokesman!"

The witnesses also reported that Israeli special troops, posing as Arabs, burst into a building used by Hamas, and that later, military re-inforcements were brought to the scene of the operation.


"Bring up the tanks, Moshe!"

Medical and security sources reported earlier today that an armed Palestinian was killed and another was wounded with Israeli fire east of the town of Khan Yunis in the West Bank late on Saturday. The sources added that Israeli troops based on the eastern border of the West Bank opened fire on armed members of the Aqsa Martyrs Brigades, the Fatah Movement Military Wing, killing a Palestinian and injuring another.
Posted by: Fred || 11/14/2005 00:00 || Comments || Link || E-Mail|| [295 views] Top|| File under:
Paleo security making "100% effort," stopped 48 terrorist attacks
All the background stuff removed.
Palestinian security forces foiled 48 attempted attacks against Israeli targets last month, prime minister Ahmed Qorei said as US Secretary of State Condoleezza Rice was due in the region on a new peace push. "Palestinian security forces last month foiled 48 attempted attacks against Israeli targets. This is because Palestinian security is making a 100 percent effort," Qorei told reporters on Sunday.

Posted by: Jackal || 11/14/2005 00:00 || Comments || Link || E-Mail|| [293 views] Top|| File under:
Jordan boomerette in TV confession
An Iraqi woman, apparently wearing a disarmed bomb-belt, has appeared on Jodanian television, confessing to being the failed fourth bomber in last week's Amman hotel attacks.


"Yeah, I did! I dunnit an' I'm glad!"

Sajida Mubarak Atrous al-Rishawi told how she and her husband had carried out the bombing at the Radisson SAS hotel, one of three hotels targeted on Wednesday night in attacks that left 57 people dead. "My husband wore a belt and put one on me. He taught me how to use it," al-Rishawi said.


"He just didn't teach me very well..."

Film of her wearing what was reportedly the disabled bomb-belt strapped around her waist were played over parts of her confession. "We went into the hotel. He [my husband] took a corner and I took another. There was a wedding in the hotel. There were women and children," she said.


"I like killing women and children. It makes me feel very pious."

"My husband detonated [his bomb] and I tried to explode my belt, but it wouldn't. People fled running and I left running with them."


"I ain't dead!... I ain't dead!... How do you get this thing off?"

Al-Rishawi's arrest was announced earlier on Sunday by Jordanian authorities. Speaking at a press conference in Amman, Deputy Prime Minister Marwan Moasher said she was the sister of a key aide to al-Qaida's leader in Iraq, Abu Musab al-Zarqawi, a fugitive Jordanian who is Iraq's most wanted man. He said she failed to blow up her explosives charge in the hotel ballroom where a wedding reception was in full swing. "Her husband asked her to leave the wedding party. Once she did he detonated himself successfully," Moasher added.


That doesn't really mesh with the part about her old man booming and hers not going off. I'd actually consider this version to be the more likely. Glancing at her picture, Sajida's a homely woman, and a man on his way to meet 72 flat-chested 12-year-olds likely doesn't want to be burdened with a face likely to stop his celestial watch.

He showed pictures of the explosives belt worn by the woman, which he said show "the metal balls that were also attached to the belt so that they can inflict the largest number of casualties". Moasher said the woman's confession was shown on state TV "to give the Jordanian public some relief, to at least know some details of the operation." He told CNN that she would be given a fair trial in a Jordanian court, but declined to give any further comments on the investigation saying it was ongoing.


Blindfold and cigarette? Or a thorough neck-lengthening?
Posted by: Fred || 11/14/2005 00:00 || Comments || Link || E-Mail|| [285 views] Top|| File under:
Southeast Asia
Thousands flee as fighting spreads across southern Philippines
Fighting between Philippine troops and suspected members of an al Qaeda-linked militant group spread to other areas of the southwestern island of Jolo, an army spokesman said on Monday, as fresh casualties were reported.

Colonel Domingo Tutaan, a spokesman for the army's Southern Command, said Muslim rebels from the Abu Sayyaf group attacked a military detachment in another part of Jolo, firing several mortar rounds at marines based in Panamao town.

"This seems to be a diversionary attack to ease pressure on their colleagues in Indanan town," Tutaan told reporters, adding one soldier was wounded in the latest attack.

Fighting in the town of Indanan erupted on Friday when soldiers on a mission to find and capture a one-armed, horse-riding Abu Sayyaf commander ran into a large group of militants near a rebel hideout.

On Sunday, the army said four soldiers had been killed and 22 wounded in battles in three villages around Indanan. Nineteen suspected militants were reported killed by the army but only three bodies were found at the scene.

Tutaan said there was no accurate tally of rebel casualties due to heavy fighting, but other military officials estimated about 25 rebels could have died in an artillery attack.

It was not possible to independently confirm the rebel or military casualties.

"It would be impossible to determine the actual casualties," said an army ground commander. "By tradition, Muslims bury their dead within 24 hours."

The military said thousands of residents in the three villages had fled the fighting.
Posted by: Dan Darling || 11/14/2005 10:06 || Comments || Link || E-Mail|| [290 views] Top|| File under:
GAM to surrender weapons to government tomorrow
The Free Aceh Movement (GAM) separatists starts on Monday surrendering 200 more weapons in Indonesia's Aceh province as part of a peace deal to end 29 years of fighting, peace monitors were quoted as saying by the "JakartaPost" online tonight. A peace deal signed in Finland in August calls for the rebels to surrender all of their self-declared 840 weapons, and for the Indonesian military to cut the 60,000 troops it has in the oil-and gas-rich province by the year's end.

Gam has already handed in 570 weapons, and the Indonesian government has pulled out 12,000 of 24,000 troops, the EU-led monitors overseeing the process said in a statement Sunday. It added that three earlier attempts have failed to end the Aceh war, which has claimed 15,000 lives. However, the devastating earthquake and its subsequent tsunami last December 26 had played a key factor in speeding up the reconciliation process between the two warring parties in Aceh province.
Posted by: Fred || 11/14/2005 00:00 || Comments || Link || E-Mail|| [277 views] Top|| File under:
Death Toll Hits 27 as Fighting in S. Philippine Island Enters 3rd Day
Fierce fighting between Abu Sayyaf militants and government troops in the southern island of Jolo entered its third day yesterday and officials said the death toll has risen to 27. Dozens have also been injured, 21 of them soldiers who have been engaged in sporadic clashes with rebels in the town of Indanan, officials said. Brig. Gen. Alexander Aleo, the island's military commander, said four of those killed were soldiers and at least 19 were extremists.

Col. Juancho Sabban, commander of the 3rd Marine Brigade in Jolo, said four Marines under his command were killed in addition to three soldiers from the army's 35th Infantry Battalion. He said the rebel death toll had risen to 10. Sabban also said a brigade-size force -- or about 2,000 soldiers -- and some 300 Abu Sayyaf bandits and gunmen loyal to jailed Moro National Liberation Front (MNLF) leader Nur Misuari were involved in the clashes. Aleo and Sabban said renegade members of the former separatist rebel group Moro National Liberation Front (MNLF) were aiding the Abu Sayyaf.

Heavy rains have prevented the military from using its air power and the clashes have been largely an artillery battle in Indanan pitting the army's 105-mm howitzers against the rebels' rocket launchers and mortars. Fresh fighting was reported in several fronts in Indanan at the weekend and renegade MNLF fighters have threatened to attack Panamao town on Jolo's eastern side if the military did not stop the assault against the Abu Sayyaf. Rebel forces also harassed civilians in the two towns, forcing them to flee their homes, Aleo said. He said an Abu Sayyaf attack on a group of patrolling soldiers late Friday in the village of Buanza in Indanan triggered the fighting that continued the next day.

Clashes also erupted on Saturday in Candilamon village, also in Indanan, he said. Aleo said troops were pursuing two of the most notorious Abu Sayyaf leaders in Jolo, Albader Parad and Radulan Sahiron, both included in Washington and Manila's most wanted terror lists. "We will get them sooner or later. There is no room for terrorists in Jolo island and many of the local folks are supporting and helping us. They are providing information about the terrorists," he said.
Posted by: Fred || 11/14/2005 00:00 || Comments || Link || E-Mail|| [306 views] Top|| File under:
Syria-Lebanon-Iran
Lebanon arrests Muslim cleric
Lebanon detained on Monday a Lebanese Muslim cleric accused of carrying out acts of terrorism on the orders of a Syrian intelligence officer, a judicial source said.

The source said the Syrian officer had ordered Sheikh Hassan Mazloum to carry out bomb attacks and shootings in Lebanon, but did not give details on the attacks.

Lebanon detained six men on the same charges last week and the source said other suspects were still on the run.

A string of bombings and assassinations has rocked Lebanon since the February killing of former Prime Minister Rafik al-Hariri, fuelling fears the country was sliding into chaos.

Military magistrate Rasheed Mizher issued the arrest warrant after questioning Mazloum, the source said.
Posted by: Dan Darling || 11/14/2005 10:19 || Comments || Link || E-Mail|| [331 views] Top|| File under:
Afghanistan-Pak-India
Gangster Abu Salem helped fund Mohammed Atta's 9/11 suicide squad
By Pramod Kumar Singh / New Delhi

Mafia don Abu Salem was not only involved in arranging arms and ammunitions for the 1993 Mumbai serial blasts, he was also instrumental in providing funds to Mohammad Atta, the leader of al-Qaeda's 9/11 suicide squad of hijackers.

Investigations have revealed that Salem masterminded many sensational kidnappings in concert with Harkat-ul-Jehad-e-Islami and Lashkar-e-Tayyeba (LeT). Aftab Ansari, a key HuJI operative who masterminded the American Centre attacks in Kolkata provided men and logistics in selecting the targets.

It has now been revealed that the conspiracy to kidnap Partho Roy Burman, the owner of Khadim Shoes, Kolkata was hatched by Salem and Ansari. The duo extorted over US $100,000 for the safe release of Burman. Of this, Salem paid a substantial amount to Atta during his stay in Boston.

The Homeland Security department of the US is in possession of proof in this regard. The fact that Salem provided funds to Atta was also proved during the subsequent investigations launched by the FBI to identify the source of money arranged for the planning of the World Trade Centre attack.

When Indian intelligence briefed them, US authorities were not willing to believe that Salem was in the US and was on a property-buying spree in Florida, Miami and New York. But wiser after the 9/11 attack, the Americans helped Portugal Police in nabbing Salem and his wife Monica Bedi who were travelling with forged travel papers.

It is believed that the sensational kidnapping of two Rajkot (Gujarat) based diamond merchants Bhaskar Parikh and Paresh Shah was also planned by Salem and executed by Ansari. The Gujarat Police rescued Parikh in an encounter in Ahmedabad but the kidnappers managed to smuggle Shah to a hideout in Delhi and extorted crores of rupees for his safe release. The money allegedly went to Omar Sheikh Sayyed, the London educated hardcore HuJI terrorist.

These kidnappings were part of the bigger conspiracy hatched by LeT to fund terrorist activities in India. It would be pertinent to mention that LeT had also planned to kidnap Indian cricket icons Sachin Tendulkar and Saurav Ganguly besides seeking the release of HuJI idealogue Nasrullah Langariyal now lodged in the high security Jodhpur jail. The conspiracy was however foiled by the timely action of Indian security agencies.

Posted by: john || 11/14/2005 14:11 || Comments || Link || E-Mail|| [348 views] Top|| File under:
HUJI commander arrested in Doda
A deputy divisional commander of militant outfit Harkat-ul-Jihad-e-Islami (HUJI) has been nabbed by police near Doda town in Jammu region.

Police sources said HUJI divisional commander Mushtaq Ahmad Rishi alias Shahid Guerilla was arrested by a special police team last night while he was returning from Anantnag after a meeting with other commanders of the outfit in Jammu and Kashmir.

Acting on a tip-off, cops intercepted a Maruti car at Pul-Doda, five kilometres short of Doda town, and arrested Mushtaq and the car driver, sources said.

Sources said apart from killings of civilians and attacks on security forces, Mushtaq was also involved in several incidents of extortion.

On his disclosure, police later recovered one pistol, its 16 rounds, a Huji letter pad and some incriminating documents from his hideout in Doda.

A fake identity card of junior fitter in the Baglihar hydel roject, apparently to deceive security forces, was also recovered from him, the sources added.

Police was further interrogatiing Mushtaq and his driver.
Posted by: Dan Darling || 11/14/2005 10:21 || Comments || Link || E-Mail|| [297 views] Top|| File under:
Suicide Attacks Target Kabul Peacekeepers
Two separate suicide attackers rammed cars laden with explosives into vehicles belonging to NATO-led peacekeepers in the Afghan capital Monday, killing at least one German soldier and wounding two other troops and six Afghans, police said.

Peacekeepers opened fire on another vehicle after it traveled at high speed toward the scene of the initial attacks and failed to stop. Two people inside the car were killed and another ran away, said a local police commander, Pashtun, who uses only one name. It was not clear if it had been an attempted third bombing. Security forces cordoned off the area and allowed no one to approach the vehicle fearing it may explode.

The two bombings occurred within 90 minutes of each other on a 500-yard stretch of road near the headquarters of organizers of last September's legislative elections.

No casualties were immediately reported from the second blast. An Associated Press photographer saw a jeep from the International Security Assistance Force on fire. Police at the scene said a car rammed into the ISAF vehicle before it exploded.

At the site of the first bombing, the body of the slain soldier was lying under a Mercedes four-wheel-drive military vehicle that bore the brunt of the blast. Troops carried one of the wounded soldiers on a stretcher to an ambulance. Bits of the Toyota Corolla sedan that the attacker used were strewn across the road.

Pashtun said one German soldier was killed and two others wounded. He said two Afghan police and four civilians also were wounded. ISAF spokesman Capt. Michele Chortese confirmed the car bombing and said "some casualties" occurred. He said wounded ISAF soldiers had been taken to hospital.

ISAF has about 12,000 soldiers from 36 nations in Afghanistan and is responsible for security in Kabul as well as northern and western regions. A separate 20,000-strong U.S.-led coalition is in volatile eastern and southern parts.

Violence has increased recently as Taliban-led rebels have stepped up attacks to undermine President Hamid Karzai's U.S.-backed government. Almost 1,500 people have been killed this year, the deadliest since the Taliban's ouster in 2001. Militants have used seven suicide bombings in the past two months. The deadliest was outside an army training center in Kabul and killed nine people.
Posted by: ed || 11/14/2005 08:31 || Comments || Link || E-Mail|| [281 views] Top|| File under:
Hunt for new obscure terror outfits begins
After some intelligence reports about the potential presence of new terror outfits, a secret hunt by expert investigators in the police and other law enforcement agencies has been launched countrywide, sources told Daily Times.


I don't get real warm fuzzies about Pak "expert investigators." I dunno why.
"There are reports that some new terror outfits are active in different parts of the country which can launch terror attacks anytime if they are not tackled efficiently," an Islamabad-based official dealing with terrorism-related matters said. He said Islamabad had asked all provincial governments to take the reports seriously and activate mechanisms dealing with terrorism to unearth any such groups or individuals. The sources said that past incidents showed that some major terror attacks were launched by similar obscure outfits about whom no one knew until their leaders or front-men were arrested.


On the other hand, they usually pull their leadership and cadres from existing terror orgs...

The sources were alluding to the sudden emergence of Harkatul Mujahideen al-Aalmi (HMA) in July 2002 when Rangers officials produced three of its leaders before the press for their alleged involvement in the suicide attacks on French naval engineers outside Sheraton Hotel and the US consulate in Karachi.


The problem's compounded by the large number of false nose and moustache groups. The Indos see that all the time, with Lashkar-e-Taiba calling itself one thing on Tuesdays and another thing on Thursdays and wearing yet a different color turban on Fridays. They're still the same old thugs, though.

In April 2003 an anti terrorism court awarded death sentence to two HMA members for their involvement in the US consulate bombing. HMA chief Mohammad Imran and his deputy Mohammad Hanif were sentenced to death. Soon after the HMA leaders' arrest, investigators widened the scope of their investigations and arrested around 50 more of its militants.


"Okay. You've got the death sentence. You're gonna be beyond all cares and woes. Start talkin'!"
"Ummm... What's that thing? Is that a barbecue fork? It looks... sharp."
"Actually, it's dull."

The most valued catch, as the investigators put it, was of Asif Zaheer, an HMA mastermind who had trained as an explosives and chemical expert at terror camps in Afghanistan. He was inspired by Harkat Jihad al-Islami and was in Karachi making bombs for half a dozen terror groups. Asif Zaheer was sentenced to death last year for masterminding the killing of the French engineers. But his organisation merged with others to form the World United Army, taken seriously by the Karachi police only after it blew up 21 petrol stations owned by Shell in Karachi in May 2003.


So have they been wiped out yet? You know the "World United Army" is about 20 guys, most of them brothers or cousins.

Another significant catch was of Sohail Akhtar alias Mustafa and Kamran Atif. Investigators believe that about forty terrorists, including Saud Memon from whose plot the police had recovered the remains of Daniel Pearl on May 17, 2002, are still at large.


Maybe that's why I'm not overly impressed with the Pak "expert investigators." They ain't Elliot Ness...

Another group that was unearthed only three days after a deadly attack on then corps commander Karachi, General Ahsan Saleem Hyat, was Jundallah. This jihadi outfit had then warned that many such 'independent groups' might be running underground. The police arrested eight youngsters living in central parts of the city who declared they had formed a new group to attack Western targets and security forces of the country, and named it Jundallah (Allah's army).
Posted by: Fred || 11/14/2005 00:00 || Comments || Link || E-Mail|| [293 views] Top|| File under:
Former commanders and Taliban among Afghan poll winners
Final results of Afghanistan's legislative elections show several former commanders of military factions, three old Taliban officials, women activists and several ex-communists won seats in the new parliament. The results of the September 18 vote for the 249-seat lower house, or Wolesi Jirga, and councils in all 34 provinces were finally released on Saturday, after being delayed by a slow count and accusations of vote fraud. Bissmillah Bissmil, chairman of the United Nations-Afghan Joint Electoral Management Body, described the polls as a milestone in the country's transition to democracy. The UN-organised elections were held on a non-party basis, with all 5,800 candidates running as independents, raising fears that a fragmented parliament will emerge, with members focused on parochial issues as they compete for government resources.


That's often what parliaments do, y'know? Sometimes we call it "representing the interests of their constituents," rather than "focusing on parochial issues."

President Hamid Karzai has no political party and stayed out of the fray, although several supporters, including two relatives, won parliamentary seats. Yunus Qanuni, leader of an alliance of parties opposed to the US-backed president, also won a seat. The former interior and education minister in Karzai's government came a distant second to Karzai in the October 2004 presidential election. Qanuni's brother Haji Baryali said Qanuni and his allies had hoped to win up to half the seats in parliament but it was unclear if they had achieved that goal.


My guess is that they didn't, my hope is that they did...

Qanuni is an ethnic Tajik and a senior leader of an alliance that helped US-led forces topple the Taliban in 2001, whereas Karzai is a Pashtun, the largest ethnic group and the one from which most Taliban were drawn. The vote was mostly based on ethnic lines because of the dominance of the tribes in their respective regions. Turnout was 6.8 million of about 12 million registered voters.


If you've got a tribal system, which Afghanistan doesn't quite, then you've got to have some sort of proportional representation of the tribes. However, while they Pashtuns are tribal in outlook and organization, the remainder of the country isn't. There are Pashtun chiefs of clans, but Uzbek and Tajik and Hazara clans aren't nearly as much of a factor, and as far as I know none of the other ethnic groups are divided into tribes and subtribes like the Pashtuns are.

Among others who won seats in the Wolesi Jirga were former president Burhanuddin Rabbani, a conservative ethnic-Tajik cleric from the north who is seen as a Karzai supporter and, according to associates, wants to become chairman of the parliament.


Rabbani was, justifiably I believe, sour graping for awhile after the Talibs were ousted. He considered himself the legitimate president of Afghanistan, and I think he was. But he stepped down for the Bonn meeting and he's taken a back seat to Karzai. He's conservative, but he's most definitely not the Taliban.

"I see the parliament as an alliance of Karzai with the fundamentalists," said Abdul Hamid Mubariz, a politician and a former deputy information minister. "Karzai has made the alliance because of his weakness so it would not be a headache for him. Freedom of expression and democracy will suffer."


That last I can agree with. Karzai's had to make some convoluted alliances to assert his control, and he's surprised the hell out of anybody who's been paying attention. Nobody bleats that the Afghan gummint's writ doesn't extend outside of Kabul anymore.

Parliament is expected to sit for the first time next month in a renovated old assembly building. One of parliament's key jobs will be to approve or veto the nomination of cabinet members. An election for a new upper house will be completed by the end of this month.


Brief, sternly suppressed vision of Robert Byrd in turban, deferring to "Mah distinguished colleague, the distinguished senator from Pashtunistan..."

Several old armed faction commanders, labelled warlords and accused of war crimes by rights groups, also won seats. Haji Mohammad Mohaqiq, from the Shia Muslim Hazara ethnic minority, won most votes in Kabul province. Former-commander Abdul Rabb Rasoul Sayyaf, a religious conservative, an ethnic Pashtun and a Karzai supporter, also won.


Interesting, to see that Soddy Arabia's man in Afghanistan is a Karzai supporter. Hek and the Talibs were trying to woo him a couple years ago. I thought he'd bite, but he's a wiley devil...

Three prominent former Taliban won seats in parliament - ex-commander Haji Mullah Abdul Salaam Rocketi, ex-provincial governor Mawlavi Islamuddin Mohammadi and a senior former security official, Hanif Shah Al-Hussein. Women obtained all 68 seats reserved for them in the Wolesi Jirga, but five provincial council seats in the conservative south and east were left vacant as too few candidates registered.
Posted by: Fred || 11/14/2005 00:00 || Comments || Link || E-Mail|| [365 views] Top|| File under:
Six arrested for Gwadar blasts
Police said on Sunday they have arrested six suspects over last year's car bomb attack that killed three Chinese engineers in Gwadar. Nine Chinese engineers were also injured when an car blew up near their bus on May 3, 2004. The engineers were heading to a dam project. Police captured the suspects on Saturday, and two of them "confessed their links to the attacks," said area police official Salim Ahmed. He said the men also were involved in attacks on paramilitary forces in the province. Ahmed said the suspects belonged to the BLA.
Posted by: Fred || 11/14/2005 00:00 || Comments || Link || E-Mail|| [281 views] Top|| File under:
Three policemen killed in southern Afghanistan
As the 249-newly elected Afghan parliamentarians flexing muscles to settle old scores in their new parliament, suspected Taliban gunned down three policemen in fresh spate of violence in southern Afghanistan on Sunday. The policemen traveling in a vehicle in the southern Helmand province were kidnapped by the guerillas. They were later shot dead and their bullet-riddled bodies were thrown by the roadside in the Garishak district of the insurgency-plague province. Provincial governor spokesman Mohammad Wali confirmed the incident, saying the policemen were on their routine patrol in the area. He added the vehicle they were traveling in, was also set on fire by militants.

Claiming responsibility for the attack, Taliban's purported spokesman Qari Yousaf Ahmadi said the three policemen were killed and their vehicle snatched during an ambush in Garishak. The spokesman also claimed killing five US soldiers in an ambush in Zabul province, but the US military rejected as baseless their claim, saying there was no such incident in the past few days.
Posted by: Fred || 11/14/2005 00:00 || Comments || Link || E-Mail|| [267 views] Top|| File under:
Africa: Horn
73 people killed in Darfur fighting
Fighting between armed tribes and rebels resulted in the killing of 73 people in the troubled western region of Darfur, a local press center reported on Sunday. The Sudanese Press Center, citing tribal sources in a statement, said the armed tribesmen killed 73 members of the rebel movement, Justice and Rebel Movement, when forces of the group attacked strongholds of the tribes. The statement quoted tribal leaders as calling on the African Union to play a mediation role and coerce the rebels to cease recurring attacks on civilian targets in the region. The rebels, it said, have been holding hostages and freeing them in exchange for money. The region has witnessed diverse bloody conflicts, that have claimed 180,000 lives.
Posted by: Fred || 11/14/2005 00:00 || Comments || Link || E-Mail|| [297 views] Top|| File under:
Who's in the News
80
[untagged]
Bookmark
E-Mail Me
The Classics
The O Club
Rantburg Store
The Bloids
The Never-ending Story
Thugburg
Gulf War I
The Way We Were
Bio
Merry-Go-Blog
Hair Through the Ages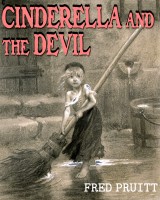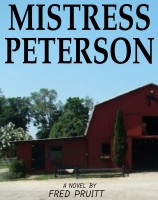 On Sale now!


A multi-volume chronology and reference guide set detailing three years of the Mexican Drug War between 2010 and 2012.

Rantburg.com and borderlandbeat.com correspondent and author Chris Covert presents his first non-fiction work detailing the drug and gang related violence in Mexico.

Chris gives us Mexican press dispatches of drug and gang war violence over three years, presented in a multi volume set intended to chronicle the death, violence and mayhem which has dominated Mexico for six years.
Click here for more information


Meet the Mods
In no particular order...


Steve White
Seafarious
Pappy
lotp
Scooter McGruder
john frum
tu3031
badanov
sherry
ryuge
GolfBravoUSMC
Bright Pebbles
trailing wife
Gloria
Fred
Besoeker
Glenmore
Frank G
3dc
Skidmark
Alaska Paul



Better than the average link...



Rantburg was assembled from recycled algorithms in the United States of America. No trees were destroyed in the production of this weblog. We did hurt some, though. Sorry.
3.230.154.129