-Lurid Crime Tales-
36 Chicago area students killed sets record.
Chicago - busy putting on its best face to garner a 2016 Olympics bid and basking in the afterglow of President Obama's election - has become the nation's most violent city for youths.

With three weeks left before summer break, a record 36 Chicago Public Schools students have been killed this school year, marking the third straight year that youth homicides have climbed into double digits. Chicago has surpassed New York City and Los Angeles for having the highest youth homicide rate in the nation.

"I think people in Chicago have almost gotten numb to the statistics," said Dexter Voisin, a researcher at the University of Chicago who studies the impact of violence on adolescents.

The latest victim in Chicago's long year of student killings is 15-year-old Alex Arellano. On May 1, he was chased, beaten with baseball bats, run over by a car, shot and burned. His body was found days after he disappeared from his family's home on the city's South Side.

Police continue to investigate the killing; gang activity has been suggested. His grieving family members have denied any gang connections and continue to look for answers.

"The homicide rate is just the tip of the iceberg," Mr. Voisin said. "Those with nonfatal injuries are almost 100 times that of our homicide rates. You think for about every one kid who is murdered, 100 kids witness the murder or are victims of nonfatal injuries, of robberies, muggings and gang-related incidents. A lot of times, this exposure goes undocumented or unreported."

Black youths, he said, are two times more likely than white youths to fail or drop out of school, and at the same time they are also eight to 10 times more likely to be victims of homicide than whites.

"It's difficult for young people to focus in school if they are traumatized by the stress in these communities," Mr. Voisin said.

The death toll exasperates those offering hope to troubled neighborhood children in Chicago - an increasingly tall task in impoverished areas where gangs, drugs and guns are right outside their doors.

"I don't even know where to begin," said Diane Latiker, who runs a program for at-risk youths out of her home in the city's Roseland neighborhood. "There aren't any words for what I feel for what is going on for our youth."


Posted by: Besoeker || 05/13/2009 17:28 || Comments || Link || [336073 views] Top|| File under:
Billions of Dollars Pulled From Bernard Madoff's Accounts Before Arrest
Billions of dollars were pulled out of Bernard Madoff's accounts in the months leading up to his arrest, according to an analysis of his business records by The New York Times.

About $12 billion was withdrawn from the accounts of his firm in 2008, and another $6 billion was taken out just three months before the disgraced financier was charged with orchestrating a global multibillion-dollar swindle scheme, the documents show.

The news could mean that the thousands of investors he allegedly bilked around the world might have hope of seeing some of their lost money again.

The court-appointed trustee handling the Madoff bankruptcy case, Irving H. Picard or Baker & Hostetler, filed two lawsuits Tuesday for the return of $6.1 billion withdrawn in the last 10 years — which Picard was able to do under federal law.

The suits, filed in Federal Bankruptcy Court in Manhattan, claim that the investors who withdrew the funds should have known the profits were too exorbitant to be legal.

Madoff, 70, was arrested Dec. 11 and pleaded guilty in March to charges that his secretive investment advisory operation was a multibillion-dollar scam. The former Nasdaq chairman faces up to 150 years in prison.

Picard, who is handling the liquidation of Madoff's assets, claimed that an overseas hedge fund, Harley International Ltd., knew or should have known that its $1 billion in returns were fraudulent.

Most of that sum was withdrawn by various "feeder funds," according to the Times, including funds which have already been the targets of lawsuits by Picard.

The complaint says the fund was organized on Cayman Island, but has an Isle of Man address.

Also among those sued Tuesday is one of the leading educational philanthropies in the United States, which claims it was wiped out by Madoff's far-reaching fraud.

The complaint filed Tuesday alleges the Picower Foundation and several related entities made nearly $7 billion by investing with Madoff. At least $5.1 billion of that came out of the pockets of victims of a giant Ponzi scheme, and should be returned, it said.

Trustee Irving Picard alleged that foundation founders Jeffry Picower and his wife Barbara — friends of Madoff for decades — "knew or should have known that they were benefiting from fraudulent activity or, at a minimum, failed to exercise reasonable due diligence."

An attorney for the couple, William Zabel, said his clients were never aware anything was amiss.

"They were totally shocked by his fraud and were in no way complicit in it," Zabel said. "They lost billions of personal assets and most dear to them, all the assets of their esteemed foundation."

The Palm Beach, Fla.-based foundation had given millions to the Massachusetts Institute of Technology, Human Rights First and the New York Public Library. It also funded diabetes research at Harvard Medical School.

The trustee's Picower complaint says Madoff managed accounts that earned astronomical returns over 13 years. One purported to earn 950 percent in 1999.

The returns "were a form of compensation by Madoff to Picower for perpetuating the Ponzi scheme by investing and maintaining millions of dollars in (Madoff's firm)," the trustee's complaint said. "The implausibly high purported returns have enabled Picower and the other defendants to collectively withdraw more than $6.7 billion since December 1995."

Picard has filed similar complaints against other big money managers in recent weeks in an aggressive bid to return funds to thousands of clients burned by Madoff. Defendants include J. Ezra Merkin in New York and Stanley Chais in Los Angeles, longtime Madoff associates who have denied deny any wrongdoing.
Posted by: GolfBravoUSMC || 05/13/2009 13:40 || Comments || Link || [336061 views] Top|| File under:
Waffle House waitress shoots customer
A Clarendon County [South Caroline] waitress is accused of shooting a customer at the restaurant after the two had a dispute.
"Waitress! These eggs are overdone!"
[BANG!]
Yakeisha Ward, 29, is charged with assault and battery with intent to kill.
"Oh, what have I done?!"
"You shot her. Why?"
An early morning run for breakfast at the Waffle House on Paxville Highway in Manning turned terribly wrong for Crystal Samuel. "I thought I was gonna get me an All-Star," says Samuel. A popular meal on the menu. "Grits, sausage, toast, eggs and a waffle," says Samuel.


"Instead I ate hot lead!"


She didn't get what she came for. Instead, she says while she waited for her order, her friends started eating.


"Mmmm! Grits! Let's eat!"


That's when Samuel says she was told they couldn't eat from carryout trays inside the restaurant.


"Here, you people! Stop that! Stop it, I say!"


"I said what is your fuss about. I said we haven't paid for our food. She (Ward) said well you all got to leave. How you want us to leave and we ain't paid for the food yet," says Samuel.


"Then pay for yer food and get the hell out!"


That's when it got ugly. Samuel says she threw a waffle at the waitress.
"Look out! She's got a waffle!"
"Duck, Yakeisha!"
"I did actually throw some food but it didn't hit her," says Samuel.


"That wuz a close one!"


"That's when she (Ward) jumped across the counter and we got into it," says Samuel.


"Ain't nobuddy throws a waffle at me an' gets away with it!"


Clarendon County Sheriff Randy Garrett says the altercation continued outside


"Take it outside, youse guyz!"


where he says Ward got a gun from her car and a gun magazine from her trunk.
"Go fer yer guns, Yakeisha!"
"Wait a minute! I left my ammo in the trunk!"
"It's poor judgment on her part trying to settle this matter with a weapon.


"I mean, waffles were bad enough!"


"Either way she had time to think about what she was doing when she was walking to her car," says Garrett.


"I'm gonna walk to my car and grab some heat, that's what I'm gonna do!"


Investigators say Ward's gun discharged during the altercation.


[KABANG!]


They say a bullet fragment struck Samuel in the arm.


"Aaaaiiieee! My arm!"


"Deputies were close by when they rolled up in the parking lot the victim and the suspect were still engaged in a fight," says Garrett.
"Break it up, youse two!"
"She throwed a waffle at me!"
"Oh. Well. In that case..."
Before it ended, authorities say Ward struck the victim in the head with the gun.


[KONK!]


"She got the last lick,"says Samuel. Meanwhile Ward has bonded out of jail. On Tuesday afternoon, News 19 found her inside the Waffle House where the incident happened.
"Whuddyou want?"
"Not waffles!"
She declined to talk to us on camera but says she got out of jail after paying $500. As for Samuel, she has only one thing to say about Waffle House. "bad customer service," says Samuel.


"They don't shoot at you down at the IHOP!"


Investigators say it appears that Ward's gun was legally purchased.


But not legally discharged.



Posted by: Fred || 05/13/2009 12:54 || Comments || Link || [336061 views] Top|| File under:
-Obits-
Col. Harold E. Fischer Jr., Air Force ace in Korean War, dies
Col. Harold E. Fischer Jr., 83, a fighter pilot who became one of the top Air Force aces of the Korean War before being shot down by the enemy and imprisoned for more than two years by the Chinese, died April 30 at a hospital in Las Vegas. He had complications from back surgery.

Fischer grew up on a farm in Iowa and enlisted in the U.S. Army after two years at Iowa State University. He transferred to the Air Force in 1950 and achieved a remarkable combat record during 105 missions. He was credited with shooting down 10 Soviet-made MiG-15 fighters, enough to qualify him as a double ace.

In his last dogfight before his F-86 Sabrejet was hit by a Chinese fighter pilot, Fischer downed his 11th MiG.

Fischer parachuted into enemy territory just north of the Yalu River, which separates North Korea from China, on April 7, 1953.

Fischer, a captain at the time, was taken by Chinese soldiers to a prison outside Mukden, Manchuria, where he would spend the next 25 months. Three other American pilots from the Korean War were being held in the same prison. The four made headlines across the United States as a symbol of Cold War tensions, their imprisonment continuing months past the signing of the armistice and cease-fire that stopped the fighting July 27, 1953.

Nine months into his captivity, Fischer said, he used a nail to dig a hole through the wall of his cell and escaped. Intent on stealing a MiG, he was deterred by a guard and then tried to reach the railway station, where he was recaptured and placed in solitary confinement.

He and the other pilots were released May 31, 1955, after being tried by the Chinese in a mock trial in which they were found guilty of participating in germ warfare and immediately deported to the United States.

After his release from prison in 1955, Fischer returned to Iowa State University to pursue a master's degree in industrial administration. During the Vietnam War, he flew 200 missions, primarily in helicopters. His final active-duty assignment, in 1978, was with the Arms Control and Disarmament Agency.

His decorations included the Distinguished Service Cross, Silver Star, the Legion of Merit and the Distinguished Flying Cross.

It was only in later life that Fischer found out that Chinese ace Han Decai was credited with shooting him down in 1953. "When I found out that Han had been given credit for me, I tried to contact him through Chinese embassies," Fischer said. "In 1996, I joined a group of (World War II-era) Flying Tiger pilots who had been invited to visit China. There, I met General Han and presented him with an F-86 model. We've met again since then. And we have become friends."
Posted by: Anonymoose || 05/13/2009 08:36 || Comments || Link || [336062 views] Top|| File under:
-Signs, Portents, and the Weather-
A moose fell from the sky
The moose that "fell from the sky," in an observer's words, landed on its head and quickly died.

Shirley Bailey, assistant town clerk, got the frantic call shortly after 8 a.m. today. The caller was driving along the road when he saw the moose fall.

Bailey recalled his comments: "I was driving under the bridge on Hinckley Road and a moose fell from the sky."
"Bullwinkle! Look out!"
"Aaaaaahhhhhhh!"
SPLAT!
The man was "a little shook up," Bailey said.
He was shook up? How do you think the moose felt?
"It was quite frightening, I guess."


"As God is my witness, I thought moose could fly."
Posted by: Mike || 05/13/2009 16:21 || Comments || Link || [336069 views] Top|| File under:
FoxNews.com Rockets Nearly 50 Percent in April
Fox News' online ascent continues, as the network's formerly lightly-trafficked Web site FoxNews.com has significantly improved its numbers for several key engagement scores over the past year as its audience has steadily climbed, according to newly-released data from Nielsen Online.

According to Nielsen, FoxNews.com's audience ballooned by nearly 50 percent in April to 15.7 million uniques versus the 10.5 million reached during the same month in 2008. The site reaches over 18 million users when all of its sub-domain URLs are included (such as Fox News' mobile site and FoxBusiness.com).

But even more eye-catching is overall increase in FoxNews.com¹s stickiness. For example, the site¹s total page views jumped by 75 percent in April, going from 382 million last year to 669 million this year.

That's more page views than were recorded by category giant Yahoo News (which generated 614 million), despite reaching an audience less than half its size (Yahoo officials contend that the home page for Yahoo News does not automatically refresh its content, limiting the total number of page views it serves).

Furthermore, when examined on an individual site vs. site basis, FoxNews.com led all the major sites in Nielsen¹s News and Information category in time per person (an average of 39.9 minutes, just edging CNN.com) and pages per person (an average of 43, four more than the AOL News) in April. However, CNN leads both categories when all of its sub-domains are factored in, per Nielsen.

On a macro basis, FoxNews.com still trails the category¹s top players by a wide margin, as MSNBC's, Yahoo's and CNNs total audiences each regularly approach the 40 million unique level when all of their sub-domains are included.

However for the first time in recent memory, in a head to head matchup FoxNews.com is within 6.4 million unique users of CNN.com,and less than a million users behind NYTimes.com.
Posted by: GolfBravoUSMC || 05/13/2009 15:40 || Comments || Link || [336062 views] Top|| File under:
Africa North
Obama could address Muslims from Cairo's Al Azhar mosque
LAHORE: The grand mufti of Egypt has invited US President Barack Obama to address Muslims around the globe from Egypt's Al Azhar mosque – one of the most important mosques in the Muslim world. Al Masri Al Yawm, an Egyptian state-run newspaper, said Grand Mufti Ali Gomaa and other clerics from Al Azhar University invited Obama to use the mosque as the venue for the president's upcoming visit, "explaining it would promote a culture of dialogue between Islam and the West".

It is highly unusual for a non-Muslim to speak at the mosque, according to World Net Daily news website, and an Egyptian official it contacted could not think of any non-Muslim world leader who had previously received an invitation.
Posted by: Steve White || 05/13/2009 00:00 || Comments || Link || [336079 views] Top|| File under:
Bangladesh
HC vacates stay on extortion case against Hasina
[Bangla Daily Star] The High Court (HC) yesterday vacated its stay order on proceedings of the Tk 3 crore extortion case filed against Prime Minister Sheikh Hasina by businessman Azam J Chowdhury.

An HC bench comprised of Justice ABM Khairul Haque and Justice Md Mamtazuddin Ahmed gave the ruling upon a prayer by Hasina's counsel barrister Rafique-Ul Huq.

Earlier on September 16 last year, the court stayed proceedings of the case and also granted bail to Hasina following a petition filed by her.

The public prosecutor (PP) will now pray to the trial court for withdrawal of the case.

Meanwhile, Metropolitan Public Prosecutor Abdullah Abu has recommended that 11 other cases against the prime minister be withdrawn as, he mentioned, those were filed to "tarnish the image of the Awami League chief and her previous government".

The cases include those filed by the last BNP-led government for alleged graft in the purchase of MiG-29s for the air force and Frigate for the navy, and in the construction of Bangabandhu Planetarium (now Bhashani Novo Theatre) and for 'illegal entry' in Dhaka cantonment area to visit the now deceased writer Humayun Azad at the CMH.

Yesterday morning, Rafique-Ul Huq prayed to the HC to vacate its stay order so that the trial court can withdraw the case considering it as a politically motivated one.

He told newsmen later that the government has decided to withdraw politically motivated cases, but the PP concerned recently informed the authorities that the trial court cannot let this (extortion) case be withdrawn as the HC stayed its proceedings.

AFM Mesbahuddin, another counsel for Hasina, told The Daily Star that they will also take legal steps soon for withdrawal of other cases against her, including Niko and barge mounted power plant corruption cases, since all those were "false, fabricated and politically motivated".

In January this year, the government decided to withdraw the extortion case against Hasina following Azam J Chowdhury's application to the home ministry for dropping charges against her.

Earlier, he had given a statement before the trial court to the effect that he did not bring any allegation against the AL chief while filing the case.

The home ministry then asked the district magistrate to take initiative for withdrawal of the case.

Metropolitan PP Ehsanul Haq Samaji informed the district magistrate that the HC had stayed proceedings of the case following a petition from Hasina. So, necessary steps will be taken after its disposal.

Azam J Chowdhury, managing director of Eastcoast Trading Pvt Ltd, had filed the case against Hasina and her cousin Sheikh Selim with Gulshan Police Station on June 13, 2007, on charge of extorting Tk 2.99 crore from him in exchange for awarding a contract to set up a power plant at Siddhirganj.

On June 15 the same year, Dhaka Metropolitan Sessions Judge's Court sent the case to the Special Court-5 for quick disposal.

Hasina's younger sister Sheikh Rehana, who lives in London, was included in the charge sheet and shown absconding.
Posted by: Fred || 05/13/2009 00:00 || Comments || Link || [336062 views] Top|| File under:
Quick disposal of acid attack cases planned
[Bangla Daily Star] Monitoring cells would be formed at district levels for quick disposal of acid-violence cases, said Home Minister Sahara Khatun yesterday.

"Normally the acid-violence cases take time delaying acid-victims justice. A national monitoring cell has already been formed in this regard headed by a joint secretary of the home ministry and such cells would be formed at district levels as well," she said at the first international conference of Acid Survivors Foundation (ASF) yesterday afternoon.

Talking about the work of ASF for acid-victims, the minister said the government would offer them all kinds of possible support to help acid-crime survivors.

She said Bangladesh could be an example for the world by reducing acid violence. She urged all to be united against the brutal crime.

The daylong first international conference was organised to celebrate the 10th anniversary of ASF. Around 500 acid victims and their representatives from India, Pakistan, England, Uganda and Cambodia participated in the conference.

The day's proceedings started with a colourful procession from the Fine Arts faculty of Dhaka University. The procession ended at the Institution of Engineers Bangladesh.

Social Welfare Minister Enamul Huq Mostafa Shaheed was present during the inaugural session of the conference.

The concluding session of the conference was chaired by ASF acting Chairperson Parveen Mahmud. British High Commissioner Stephan Evans, Canadian High Commissioner Robert McDougall, plastic and reconstructive surgeon Ronald Williams Hiles, Chief Child Protection (section Unicef) Bangladesh Rose Anne Papavero and Editor of The Daily Prothom Alo Matiur Rahman spoke on the occasion.

Later, acid victims lit candles and a cultural programme was also held.
Posted by: Fred || 05/13/2009 00:00 || Comments || Link || [336080 views] Top|| File under:
Nadim, Millat sent to jail on surrender
[Bangla Daily Star] Former BNP lawmakers and fugitive convicts Nadim Mostafa and M Rashiduzzaman Millat were sent to jail after they surrendered before courts in Rajshahi and Dhaka yesterday.
Posted by: Fred || 05/13/2009 00:00 || Comments || Link || [336061 views] Top|| File under:
Britain
British Muslim chosen as BBCŽs head of religion
[Al Arabiya Latest] The BBC broke with decades of tradition Tuesday and appointed its first ever Muslim to head the country's religious programming, a move that has irked several right-wing media outlets and Christian groups, who say Christian views are being sidelined in the United Kingdom.

Aaqil Ahmed will join the state-funded broadcaster in July to take up a new joint role as Head of Religion and Ethics and Commissioning Editor for Religion TV, the BBC announced, making Ahmed's appointment the second time in its 87-year history a non-Christian has taken the role.

Ahmed's appointment has been seen as controversial by several right-wing media outlets with top newspapers, such as the Daily Telegraph and the Daily Mail, publishing pieces implying he was unfit for the position based on his background and saying he was picked because he was of a "minority faith."

The BBC, however, maintained that "Aaqil was picked simply because he was the best candidate for the role," a BBC spokeswoman told Al Arabiya. "We've always said it is BBC policy to recruit on the basis of experience and suitability for the role; not on the basis of faith."

Christian lobby group Christian Concern For Our Nation, however, called on its members to write to the BBC objecting to Ahmed's appointment on grounds that he was Muslim, the U.K.-based Asians in Media magazine reported.

But according to the BBC spokeswoman: "So far the feedback on the appointment has been very balanced."

With regards to the Jewish community's stance, the president of the Commonwealth Jewish Council, Lord Janner of Braunstone, told Al Arabiya: "It is positive that a Muslim has been appointed to head BBC Religion. I greatly hope that he will succeed in the role, and have excellent relationships with all faith communities."
Posted by: Fred || 05/13/2009 00:00 || Comments || Link || [336066 views] Top|| File under:
Economy
GM, Chrysler to cut up to 3,000 dealers
DETROIT/WASHINGTON (Reuters) – General Motors Corp and Chrysler aim to drop as many as 3,000 U.S. dealers and are expected to begin sending notifications as early as Thursday, three people briefed on the still developing plans said.

GM, facing a U.S. government-imposed deadline of June 1 to restructure or file for bankruptcy, is expected to send termination notices to up to 2,000 dealers -- a third of its roughly 6,000 U.S. dealers, the sources told Reuters.

Chrysler, which filed for bankruptcy on April 30, will also tell up to 1,000 of its 3,189 U.S. dealers it is terminating their franchise agreements, according to the sources who asked not to be identified because the controversial closure plans have not been yet announced.

The moves to shut down auto dealerships underscores how the economic pain caused by the downward spiral of both automakers -- now operating under U.S. government oversight -- is spreading beyond their home base in Detroit.

The development comes as dealer representatives have stepped up lobbying in Washington to try to slow down closures they estimate would cost 200,000 dealership jobs.

The involuntary terminations are also widely expected to prompt a legal challenge from dealers who are independent retail networks protected by state franchise laws.

Chrysler spokeswoman Kathy Graham said the automaker had not announced its dealership closure plans.

"We have not announced anything at this point," she said. "We are not done with our process at this point."

A GM spokesman was not immediately available for comment.

More than 100 members from the National Automobile Dealers Association, a group representing the country's 20,000 new car dealers, met members of the House of Representatives and Senate in Washington on Wednesday, asking them to intervene with the Obama administration's autos task force on planned reductions.

"A rapid cut of dealers is a bad idea," NADA Chairman John McEleney said in a statement.

McEleney said his organization does not oppose dealer consolidation, but believes the administration and the companies are moving too fast.

NADA leaders are scheduled to meet the U.S. auto task force on Thursday.

The task force, headed by former investment banker Steve Rattner, is driving the restructuring of both companies, which are planning to close plants, cut jobs and restructure dealer lineups to establish viability.

PLANS BEING FINALIZED

GM, which is operating with $15.4 billion of U.S. government loans, has to cut debt and operating costs and present a new restructuring plan to officials by June 1 to avoid a government-controlled bankruptcy.

Both GM and Chrysler have faced pressure to cut struggling dealerships to bring their large sales networks line with those run by more successful rivals led by Toyota Motor Corp. Toyota, No. 2 in U.S. sales behind GM, has about 1,200 dealerships in the country.

Chrysler is using the bankruptcy process to move faster toward that goal, while GM plans to tell its dealerships they are being dropped for not meeting standards for capitalization and profitability.

GM wants to cut its dealer network to 3,605 from over 6,246 at the end of 2008. But it has not specified how it would achieve that and how many dealerships would be involuntarily terminated and how many it expected to go bankrupt or shut down on their own.

Chrysler's plan has remained under wraps.

GM Chief Executive Friz Henderson said on Monday the automaker was completing its plans for dealership consolidation this week.

Chrysler Chief Executive Bob Nardelli said in a memo to staff on Tuesday, a copy of which was obtained by Reuters, that the automaker would determine how to organize its dealer networks during the rest of the week.

Carroll Smith of Monument Chevrolet in Houston, one of the 100 new car dealers who lobbied lawmakers in Washington, warned that a rapid wind down of outlets could lead to a flood of new vehicles hitting the market simultaneously at much lower prices, further undercutting hard-hit dealers.

"Dealers are not cost. What we are retail and distribution," Smith added.
Posted by: GolfBravoUSMC || 05/13/2009 17:00 || Comments || Link || [336079 views] Top|| File under:
Home Front: Politix
Pentagon official charged with spying
A PENTAGON official formerly of the US Air Force has been charged with conspiracy to pass classified information to an agent of China, the US Justice Department said.

A criminal complaint said today that retired Lieutenant Colonel James Wilbur Fondren, a deputy director of the US Pacific Command's Washington Liaison Office, "unlawfully and knowingly conspired" to communicate secrets.

"The allegations in this case are troubling - providing classified information to a foreign agent of the People's Republic of China is a real and serious threat to our national security," said Dana Boente, acting US attorney for the Eastern District of Virginia.

"The US government places considerable trust in those given access to classified information, and we are committed to prosecuting those who abuse that trust."
Posted by: Oztralian || 05/13/2009 17:03 || Comments || Link || [336062 views] Top|| File under:
Home Front: WoT
U.S. warhead disposal in 15-year backlog
WASHINGTON -- President Obama plans deep new cuts in the U.S. nuclear arsenal at a time when the government faces a 15-year backlog of warheads already waiting to be dismantled and a need for billions of dollars in new facilities to store and dispose of the weapons' plutonium.

The logjam of thousands of retired warheads will grow considerably based on a promise made in April by Obama and Russian President Dmitry Medvedev to get their stockpiles far below levels set by current disarmament pacts. Yet much of the infrastructure needed to dispose of those weapons don't exist yet, according to federal audits and other records reviewed by USA TODAY.

Dismantling the retired warheads -- not counting the additional weapons that Obama wants to eliminate -- will take until 2024, according to the National Nuclear Security Administration, which runs the weapons program. The schedule for disposing of the plutonium cores from those weapons runs past 2030.

Building the necessary plants and storage facilities "is expensive ... (and) is going to take a long time," says Linton Brooks, a former arms negotiator who headed the nuclear security administration from 2002 to 2007. "That doesn't stop the president from taking more warheads off missiles and bombers and (adding to) to the backlog. It means the queue gets a lot longer."

Among the challenges:

The Texas storage site for the plutonium "pits" from dismantled weapons could have capacity shortages by 2014, according to an inspector general audit earlier this year and a separate 2008 report by a federal oversight board.


A plant to convert those pits into a form that can be processed into fuel for nuclear power reactors -- the current disposal plan -- hasn't been sited and isn't slated to be built until 2021. Projected cost: nearly $4 billion.


A $4.8 billion plant being built to do final processing of the plutonium into mixed oxide reactor fuel at the Savannah River (S.C.) nuclear weapons site isn't slated to be running until 2016.
Obama's 2010 budget plan would boost spending for weapons disposition by $4 million, or 5%, to $84 million, according to the nuclear administration.

Timelines for eliminating the current backlog of retired warheads and the added weapons Obama wants to cut will depend on how far the reductions ultimately go, says Tom D'Agostino, head of the nuclear administration. He notes that a "nuclear posture review," due this fall, will help determine how much more storage and dismantlement capacity is needed.

"There are infrastructure hurdles, but ... until that review is done, substantial infrastructure changes would be premature," D'Agostino says. "I'm very impressed with the dismantlement rate," he adds, noting it has risen more than 150% since 2006.

Specific disassembly figures are secret, but a study of available data by the Natural Resources Defense Council and the Federation of American Scientists finds that, despite the rate increase, the Bush administration dismantled the fewest warheads per year since the Eisenhower era. About 2,700 warheads remain deployed, 2,500 are in operational reserve and 4,200 are awaiting disassembly, the report says. Cuts by Obama could add a few thousand to that.


Do the math: we'd have a few hundred operational warheads left.

"No effort has really been made to transform (the nuclear weapons program) to meet the mission of nuclear weapons elimination," says Robert Alvarez, a scholar at the Institute for Policy Studies and former senior adviser at the Energy Department, which oversees the nuclear administration. Program funds "have gone mostly to maintain what we now recognize is an oversized nuclear stockpile."
Posted by: Steve White || 05/13/2009 11:12 || Comments || Link || [336061 views] Top|| File under:
Who's in the News
44
[untagged]
8
TTP
5
Govt of Pakistan
3
al-Qaeda in North Africa
2
al-Qaeda
2
al-Qaeda in Pakistan
2
Hamas
1
al-Shabaab
1
Iraqi Insurgency
1
Palestinian Authority
1
Taliban
1
Govt of Iran
Bookmark
E-Mail Me
The Classics
The O Club
Rantburg Store
The Bloids
The Never-ending Story
Thugburg
Gulf War I
The Way We Were
Bio
Merry-Go-Blog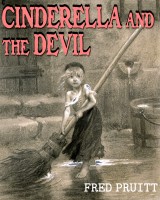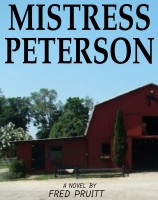 On Sale now!


A multi-volume chronology and reference guide set detailing three years of the Mexican Drug War between 2010 and 2012.

Rantburg.com and borderlandbeat.com correspondent and author Chris Covert presents his first non-fiction work detailing the drug and gang related violence in Mexico.

Chris gives us Mexican press dispatches of drug and gang war violence over three years, presented in a multi volume set intended to chronicle the death, violence and mayhem which has dominated Mexico for six years.
Click here for more information


Meet the Mods
In no particular order...


Steve White
Seafarious
tu3031
badanov
sherry
ryuge
GolfBravoUSMC
Bright Pebbles
trailing wife
Gloria
Fred
Besoeker
Glenmore
Frank G
3dc
Skidmark



Better than the average link...



Rantburg was assembled from recycled algorithms in the United States of America. No trees were destroyed in the production of this weblog. We did hurt some, though. Sorry.
35.175.107.142

Help keep the Burg running! Paypal: