-Lurid Crime Tales-
25 people wounded in MLK Day weekend shootings
[CHICAGO.SUNTIMES]
At least 25 people were wounded by gunfire across Chicago over the long Martin Luther King Jr. Day weekend.

Two people were wounded in the most recent shooting, which happened early Tuesday on the South Side. A 24-year-old woman and a 22-year-old man were in a gray Prius just before 2 a.m. in the 5900 block of South Sacramento when someone fired shots from another vehicle, according to Chicago Police. The woman suffered gunshot wounds to her left elbow and a graze wound to the back of her head, and the man was shot in his left leg and back. They drove to Mount Sinai Hospital, where their conditions stabilized.

About an hour earlier, a 23-year-old man was shot in the University Village neighborhood on the Near West Side. He was walking on the sidewalk in the 1500 block of South Morgan when he heard shots and felt pain, police said. He had been shot in the chest. The man was driven to Rush University Medical Center, where his condition stabilized.
Posted by: Fred || 01/17/2018 00:00 || Comments || Link || E-Mail|| [6463 views] Top|| File under:
Ex-C.I.A. Officer Suspected of Compromising Chinese Informants Is Arrested
[NYT] WASHINGTON ‐ A former C.I.A. officer suspected by investigators of helping China dismantle United States spying operations and identify informants has been arrested, the Justice Department said on Tuesday. The collapse of the spy network was one of the American government's worst intelligence failures in recent years.

The arrest of the former officer, Jerry Chun Shing Lee, 53, capped an intense F.B.I. inquiry that began around 2012, two years after the C.I.A. began losing its informants in China. Investigators confronted an enduring mystery: How did the names of so many C.I.A. sources, among the agency's most dearly held secrets, end up in Chinese hands?

Some intelligence officials believed that a mole inside the C.I.A. was exposing its roster of informants. Others thought that the Chinese government had hacked the C.I.A.'s covert communications used to talk to foreign sources of information.



Skipping down a bit:



Mr. Lee, who left the C.I.A. in 2007, has been living in Hong Kong and working for a well-known auction house.


"Left the C.I.A. in 2007...? Yes of course.




Posted by: Besoeker || 01/17/2018 00:00 || Comments || Link || E-Mail|| [6465 views] Top|| File under: Commies
-Signs, Portents, and the Weather-
NFL's kneeling comes to abrupt halt: Protesters miss playoffs
[WASHINGTONTIMES] NBC plans to televise any players who refuse to stand for "The Star-Spangled Banner" at the Super Bowl, but there may be nothing to show.

It appears that NFL players are no longer taking a knee during the national anthem, namely because none of the teams with still-active protesters has qualified for the postseason.

By the end of the regular season, only five teams featured at least one player regularly sitting or kneeling on the sidelines for the anthem: the Seattle Seahawks, the the Socialist paradise of San Francisco
...where God struck dead Anton LaVey, home of the Sydney Ducks, ruled by Vigilance Committee from 1859 through 1867, reliably and volubly Democrat since 1964...
49ers, the Miami Dolphins, the New York Giants and the Oakland Raiders.

None of those franchises made the playoffs, even though four of the five did so in the previous season, leading to speculation about whether the take-a-knee protests wound up dragging down team performance along with TV ratings.

"By their actions, the kneelers brought controversy into the locker rooms, and this kind of distraction is always going to be detrimental to team cohesiveness," said Robert Kuykendall, a

front man

for the conservative corporate watchdog 2ndVote.


Posted by: Fred || 01/17/2018 00:00 || Comments || Link || E-Mail|| [6466 views] Top|| File under:
Caucasus/Russia/Central Asia
Trump Receives Kazakstan President Nazarbayev
President Trump met with President Nursultan Nazarbayev of Kazakhstan today in the White House. They discussed the North Korea nuclear issue, among other things. Unlike the US, Kazakhstan has diplomatic relations with North Korea, and has offered to assist in negotiating the nuclear issue. As a former (Islamic) state of the USSR, Kazakstan once had a large nuclear aresenal but has relinquished it. Nazarbayev congratulated Trump on being in office for a year and for signing a package of tax cuts. Kazakstan, on the north and east side of the Caspian Sea, has very large oil reserves and is a major player in the world oil export market. They are an important - with regard to Russia, Islam and energy - but little-noticed country. I cannot recall when their leadership has previously been received in the White House.


I cannot find a source other than that organization which cannot be named so have rewritten it myself.




Added a link to ABC News discussing the visit.
Posted by: Glenmore || 01/17/2018 00:00 || Comments || Link || E-Mail|| [6462 views] Top|| File under:
China-Japan-Koreas
North Korea SHOCK warning: Trump will CRUSH Kim's regime in MATTER of days
[Express] DONALD TRUMP would destroy North Korea in a "matter of days" if it provoked a war on America, former US army officer Jack Keane has said.

North Korea and America have been involved in a war of words in recent months, with Kim Jong-un threatening to attack the US with his nuclear programme.

Kim Jong-un's regime would be "crushed" if it sparked a war with the US, military analyst Jack Keane has said.

Speaking on Fox News, Mr Keane said: "King Jong-un, once he makes a decision to react to what he believes is a provocation by the United States, and start a shooting war on the peninsula - that's the end of his regime.

"And he knows that. All the people around him know that.

"We would crush that regime in a matter of days and he knows that."

Mr Keane said the US should prepare for war and get ammunition ready. He said: "If we are going to go to war, and there's a possibility we are, director Pompeo of the CIA said we are just months away from the showdown.

"If that's the case, as we are in Iraq and Afghanistan, we are an ocean away, which means we have to prepare theatre level logistics. We have to put in place ammunition. We have to start moving some forces that are going to be able to accommodate the reality of that."

Mr Keane also said Donald Trump should be making plans to bring the American population home.


He argued China and North Korea will not take the threats of military action seriously if the US continues to send families to South Korea with their military spouses.

He said: "I actually think we should do more on the military side to strengthen the policy change that we made dealing with North Korea and that is that the military option is back on the table."

In regard to North Korea's recent diplomatic talks with South Korea, Mr Keane said Kim Jong-un is using the talks to drive a wedge between the US and South Korea.

Earlier this week US President Donald Trump deployed nuclear supercarrier USS Carl Vinson and three-nuclear capable B-2 bombers to Korean peninsula sea and Guam to monitor North Korea during the Winter Olympics taking place in Pyeongchang in February.

A medium-range missile was launched from the Pacific Missile Range Facility on Kauai, Hawaii, during a flight test on August 29.

The target was successfully blasted out of the sky by SM-6 missiles, which were fired from the USS John Paul Jones, one of the US Navy's top destroyers.

Posted by: Anomalous Sources || 01/17/2018 00:00 || Comments || Link || E-Mail|| [6496 views] Top|| File under: Commies
Economy
Amazon to Hire 2,500 Workers at New Texas Shipping Center
[BREITBART] Amazon announced it needs to hire an additional 2,500 full-time employees at the company's new fulfillment center in North Texas. The jobs are expected to be available immediately after interviews which begin on Monday.

Amazon's is expanding its presence in Texas. The new facility in Coppell (located just north of the DFW International Airport) is the third for the rapidly growing North Texas city and the fourth in the DFW Metroplex. The non-Coppell location is in Fort Worth, NBCDFW reported.

Company officials stated they will be making "on-the-spot job offers" for a wide variety of jobs and work hours. Interviews begin Monday at 9 a.m. and will run through 3 p.m. This process will be repeated on February 18, the local news outlet reported.
Posted by: Fred || 01/17/2018 00:00 || Comments || Link || E-Mail|| [6494 views] Top|| File under:
Europe
Swiss town denies passport to Dutch vegan because she is 'too annoying'
h/t Instapundit


A Dutch vegan who applied for a Swiss passport has had her application rejected because the locals found her too annoying.

Nancy Holten, 42, moved to Switzerland from the Netherlands when she was eight years old and now has children who are Swiss nationals.

However, when she tried to get a Swiss passport for herself, residents of Gipf-Oberfrick in the canton of Aargau rejected her application.

Ms Holten, a vegan and animal rights activist, has campaigned against the use of cowbells in the village and her actions have annoyed the locals.

The resident's committee argued that if she does not accept Swiss traditions and the Swiss way of life, she should not be able to become an official national.
Posted by: g(r)omgoru || 01/17/2018 03:22 || Comments || Link || E-Mail|| [6462 views] Top|| File under:
Home Front: Politix
Reporter Asks How Trump Can Be Healthy On McDonald's Diet - Trump's Doctor Has Stunning Three-Word Answer
[Daily Caller] Presidential physician Dr. Ronny Jackson told the press that he is in "excellent health" despite not exercising because he has "incredibly good genes."

Jackson answered a battery of questions Tuesday about the president's health after examining him Friday at Walter Reed National Military Medical Center in Bethesda, Maryland.

ABC News reporter Jonathan Karl asked Jackson, "Can you explain to me how a guy who eats McDonald's and fried chicken and all the Diet Cokes and who never exercises is in as good of shape as you say he's in?"

The doctor's blunt answer to the question stunned the reporters in the room: "It's called genetics. Some people have great genes."
Posted by: Besoeker || 01/17/2018 07:06 || Comments || Link || E-Mail|| [6474 views] Top|| File under:
India-Pakistan
Intezar murder case: Girl's statement sheds new light on DHA shooting
[GEO.TV] The Defence Housing Authority (DHA) shooting case took a new turn late Tuesday after the girl, who was accompanying 19-year-old Paulie Gatto Intezar Ahmed when he was

bumped off

last week, recorded her statement with police.


We seen dis movie.


Investigating officials told Geo News that they have included the girl in investigations of the case. They said the girl told them she was with Paulie Intezar in his car, when the shooting took place late Saturday.


I really liked the Milk Duds.


According to police, the girl said, "We got two burgers and then we saw one of Paulie Intezar's friends, whom he shook hands with."


Da popcorn dint have enuff butter on it...


"Shortly afterwards, a car came in front of ours, followed by the arrival of another car and a

cycle of violence

. Our vehicle was stopped and a few individuals peeked inside," officials quoted the girl, whose identity has not been revealed, as saying.


If ya throw buttered popcorn at the screen sometimes it sticks...


She further said, "The man, who peeked into their vehicle, made some gesture, after which the vehicle behind their car moved a little backwards. I inquired Paulie Intezar what is happening, but he didn't say anything. When Paulie Intezar moved his car forward, the firing began."
"Reverse, Paulie Intezhar! Reverse!"
"I kept asking Paulie Intezar what's happening, but he didn't reply and the car came to a halt after a bullet hit Paulie Intezar," the girls told

Sherlocks

.


"I dunno why he dint answer. Maybe because he wuz dead?"


The girl maintains that she did not see the attackers.
Posted by: Fred || 01/17/2018 00:00 || Comments || Link || E-Mail|| [6465 views] Top|| File under:
Home Front: Culture Wars
Study: Dreamer-age immigrants more likely to commit violent crimes.
h/t Instapundit


[Powerline] Daniel Horowitz reports on a new study by criminologist John Lott. It finds that illegal aliens commit crimes at a disproportionate rate relative to their share of the population.

Lott's study is based on data from the state of Arizona. His team examined data on all prisoners who entered the Arizona state prison from January 1985 through June 2017.

Of particular interest, given the current debate over DACA, is this finding:

While undocumented immigrants from 15 to 35 years of age make up slightly over 2 percent of the Arizona population, they make up almost 8 percent of the prison population. Even after adjusting for the fact that young people commit crime at higher rates, young undocumented immigrants commit crime at twice the rate of young U.S. citizens. These undocumented immigrants also tend to commit more serious crimes.

Thus, Lott observes:

Unfortunately, if the goal of DACA is to give citizenship to a particularly law-abiding group of undocumented immigrants, it is accomplishing the opposite of what was intended. DACA age eligible undocumented immigrants are 250% more likely to be convicted of crimes than their share of the population. Those too old for DACA status are convicted at a relatively low rate (45.7% more than their share of the Arizona population.
Posted by: g(r)omgoru || 01/17/2018 02:56 || Comments || Link || E-Mail|| [6487 views] Top|| File under:
American rapper draws parallels between Black, Palestinian experiences
[Jpost] Grammy award-winning rapper Vic Mensa drew parallels between the black American experience and the Palestinian experience in an essay written for Time magazine.

In the essay published in Time on Friday, ahead of Martin Luther King Day, Mensa said he traveled last summer to "Palestine" with a group of African-American artists, scholars and activists organized by the Florida-based organization Dream Defenders.


Funny, I agree with him - IMO, BLM models itself on PLO
Posted by: g(r)omgoru || 01/17/2018 02:27 || Comments || Link || E-Mail|| [6513 views] Top|| File under:
San Francisco Is A Literal S***hole, Public Defecation Map Reveals
[DalyCaller] There is an ongoing debate currently going on in the country about what locations can be classified as shitholes. The debate sprung from a report that Donald Trump referred to some third world countries as "shitholes" in a meeting with lawmakers last week.

While the debate might rage on as to what constitutes a "shithole" of a country, one thing is not up for debate: the American city of San Francisco is a shithole.

We know this thanks to an interactive map created in 2014 called Human Wasteland.

The map charts all of the locations for human excrement "incidents" reported to the San Francisco police during a given month. The interactive map shows precise locations of the incidents by marking them with poop emojis:




The project shows that the heatmap for poo is most heavily concentrated directly in downtown San Francisco.

According to the SF Weekly, San Francisco has a major shithole problem:

St. George Alley can harbor up to 30 piles of poop per week, Department of Public Works employee Steve Mahoney told SFist. That's exceptional. But it also illustrates a seemingly intractable problem in a city with limited public restrooms, constricted homeless services, and a line of filthy JCDecaux bunker toilets that often sit unused.

So if you live in San Francisco and are offended by Trump's comments, just watch where you're stepping.
Posted by: Vast Right Wing Conspiracy || 01/17/2018 00:00 || Comments || Link || E-Mail|| [6466 views] Top|| File under:
Who's in the News
38
[untagged]
7
Islamic State
5
Taliban
2
Commies
2
Houthis
2
Palestinian Authority
2
TTP
1
Sublime Porte
1
Antifa/BLM
1
Jaish al-Islam (MB)
1
Moslem Colonists
1
Muslim Brotherhood
1
East Turkestan Islamic Movement
1
Govt of Iran
1
Govt of Pakistan
1
Govt of Qatar (MB)
Bookmark
E-Mail Me
The Classics
The O Club
Rantburg Store
The Bloids
The Never-ending Story
Thugburg
Gulf War I
The Way We Were
Bio
Merry-Go-Blog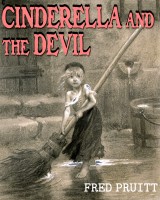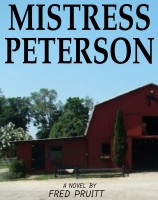 On Sale now!


A multi-volume chronology and reference guide set detailing three years of the Mexican Drug War between 2010 and 2012.

Rantburg.com and borderlandbeat.com correspondent and author Chris Covert presents his first non-fiction work detailing the drug and gang related violence in Mexico.

Chris gives us Mexican press dispatches of drug and gang war violence over three years, presented in a multi volume set intended to chronicle the death, violence and mayhem which has dominated Mexico for six years.
Click here for more information


Meet the Mods
In no particular order...


Steve White
Seafarious
Pappy
lotp
Scooter McGruder
john frum
tu3031
badanov
sherry
ryuge
GolfBravoUSMC
Bright Pebbles
trailing wife
Gloria
Fred
Besoeker
Glenmore
Frank G
3dc
Skidmark
Alaska Paul



Better than the average link...



Rantburg was assembled from recycled algorithms in the United States of America. No trees were destroyed in the production of this weblog. We did hurt some, though. Sorry.
44.200.171.74

Help keep the Burg running! Paypal: