-Signs, Portents, and the Weather-
Let's Have Cap and No Trade
Better yet, let's have neither.


The adage that everyone wants to go to heaven but no one wants to die is on display again as the House considers a massive 932-page climate-change bill, introduced by Reps. Henry Waxman (D-Calif.) and Ed Markey (D-Mass.), that would establish a "cap and trade" system for carbon dioxide and other greenhouse gas emissions. Its sponsors say it will keep low- and middle-income consumers whole while the United States cuts emissions 83 percent below 2005 levels by 2050 and transitions to a clean-energy economy.


Its sponsors are lying sacks of sh*t.



Nothing could be further from the truth.

On paper, the Waxman-Markey bill puts a cost on carbon dioxide by imposing a ceiling, or cap, on greenhouse gas emissions and then setting up a market for regulated industries -- such as the electric power sector -- to buy and sell allowances to pollute under that cap. As the cap is reduced each year, market participants will exchange allowances in a complex auction market.


"complex auction market" = "giant scam to enrich the already-rich lefties"



If you liked what credit default swaps did to our economy,
Gee, what's not to like about that?
you're going to love cap-and-trade. Just read Title VIII of the bill, which lets investment banks, hedge funds and other speculators participate in the cap-and-trade market.


What could possibly go wrong?


They don't have emissions to cut; they have commissions to make.

The real hidden catch of the cap-and-trade system, though, is that it will require consumers to pay twice: first for emission allowances and then for the construction of new low- and zero-carbon power plants.
Oh, we'll pay a lot more than twice. Just leave it to Bambi (who won't pay a thing).

Congressional estimates of government revenue from the sale of cap-and-trade allowances range from hundreds of billions to trillions of dollars.
And they've already spent every goddam dime of this imaginary "income." And then some.
Contrary to assurances from the bill's sponsors


Who are lying sacks of sh*t


that utility customers wouldn't have to pay these costs for the first decade, some coal-dependent utilities would be forced to purchase more than half of their allowances when the program is scheduled to begin in 2012. Would these allowances reduce our greenhouse gas emissions? No; that would come when consumers footed a second bill -- for the cost of their utilities either to retrofit coal and gas plants to capture carbon -- something that cannot be done today on a commercial scale -- or to shut them down and build non-carbon-producing nuclear plants and wind farms instead.

In fact, to the extent that cap-and-trade auctions increase ratepayers' bills, they will impede utilities' ability to develop a less carbon-intensive infrastructure.



More at the link. Tar. Feathers. Some assembly required. >:-(
Posted by: Barbara Skolaut || 05/21/2009 18:44 || Comments || Link || [336080 views] Top|| File under:
Africa Horn
Is Somalia in Ethiopian Army's crosshairs again?
JOHANNESBURG, SOUTH AFRICA - Two years ago, they came, they saw, they killed some Somali Islamists. Late last year, they left. Now, the Ethiopians are back in Somalia, according to Somali witnesses, and their border incursion could have dramatic impacts on the stability not just of Somalia, but throughout the Horn of Africa.

For the record, the Ethiopian government denies that it has troops inside Somali territory, and claims it has largely stayed out of Somali territory since it pulled back its troops in mid-December 2008. Yet reports from the area surrounding Beletweyne (near the border) have been persistent, both of Ethiopian checkpoints and entrenchments 20 kilometers inside the Somali border, near the town of Kalabeyr. Now, the question seems to be not whether Ethiopian troops are there, but why they are there and how long they plan to stay.

"Ethiopia does go in and out of Somali territory, but with reports of the impending collapse of the Somali government by Islamist militias, I gather that Ethiopia would keep a close eye on matters," says Iqbal Jhazbhay, an expert on Somali politics at the University of South Africa in Tshwane, formerly known as Pretoria. "An intervention now allows Ethiopia to follow their interests to insure that nobody comes to power who has an irredentist agenda, who would want to claim the Ogaden" region of Ethiopia.
Continued on Page 49
Posted by: Steve White || 05/21/2009 00:00 || Comments || Link || [336070 views] Top|| File under:
Africa Subsaharan
Congo-Kinshasa: New Civilian Catastrophe Looms in East
A new offensive by the Congolese army, backed by United Nations peacekeepers, against Rwandan rebels ensconced in the lush forests of the eastern Democratic Republic of Congo (DRC) is set to aggravate what is already one of the world's worst humanitarian crises.

While the rebels are undoubtedly a scourge to the local population and a major driver of ongoing conflict in Central Africa, the military action planned will lead to more atrocities against Congolese civilians, create greater numbers of displaced and desperate people and, because of the UN's involvement, do lasting damage to its peacekeeping.

In the eastern DRC, the Democratic Forces for the Liberation of Rwanda, or FDLR -- a group led by some of the architects of the 1994 Rwandan genocide and bankrolled by their control of valuable mining areas -- have terrorized Congolese civilians for nearly 15 years. We travel regularly to towns controlled by the rebels where the fear on the faces of local residents is jarring. Among a catalogue of abuses, they are responsible for vicious acts of sexual violence.
Continued on Page 49
Posted by: Steve White || 05/21/2009 00:00 || Comments || Link || [336073 views] Top|| File under:
Bangladesh
United Nations (UN) and Bangladeshis Expectation
Now our world is in a dangerous situation. Natural disaster, food crisis, global warming, green house effect and most common is terrorism. We need a good planning to save our world. We need a good leader in everywhere like Barack Obama who proclaimed that "change has come to America", "We need to change" and he also promised to change the America as well as the world. We know we have numerous good leaders on the earth and some bodies are already publicized and they are doing work with their best and somebody can not do with their maximum capacity because they have not good associates. They can not give their knowledge to the world, but they always feel to do something for us, for our world although they are trying their best within their small arena. If they could be able to get a world leaderŽs position they would be able to serve the earth with their unbelievable talented works and they must be able to make a revelation for the world.

The United Nations (UN) is the biggest and very powerful international organization in the world whose stated aims are to facilitate cooperation in international law, international security, economic development, social progress, human rights and achieving world peace. The UN was founded in 1945 after the World War II to replace the League of Nations, to stop wars between countries and to provide a platform for dialogue. There are currently 192 member states, including nearly every recognized independent state in the world. From its in New York City, the UN and its specialized agencies decide on substantive and administrative issues in regular meetings held throughout the year.

The United Nations Secretariat is headed by the Secretary-General, assisted by a staff of international civil servants worldwide. It provides studies, information, and facilities needed by United Nations bodies for their meetings. It also carries out tasks as directed by the UN Security Council, the UN General Assembly, the UN Economic and Social Council, and other UN bodies. The United Nations Charter provides that the staff be chosen by application of the "highest standards of efficiency, competence, and integrity," with due regard for the importance of recruiting on a wide geographical basis.
Continued on Page 49
Posted by: Hasanuzzaman Talukdar Shemul || 05/21/2009 10:22 || Comments || Link || [336071 views] Top|| File under:
Caucasus/Russia/Central Asia
Turkey's warming with Armenia stirs up ethnic and energy issues
Make one move in the unstable Caucasus region, and a host of difficult and far-reaching issues get tripped over – ethnic tensions, Russian dominance, and competition over oil and gas. So the world discovered when Russia's military clashed with tiny Georgia's last August. And so it's discovering again under far more welcome circumstances: a long-awaited warming between Turkey and its Caucasus neighbor, Armenia.

Yes, even such rapprochement can stir up this region, sandwiched between the Black and Caspian seas and bordered by Russia to the north and Turkey and Iran to the south.



If Russia eventually gets the gas deal, it not only locks in energy supplies, it also solidifies its leverage over the Caucasus

Over the past few weeks, energy-rich Azerbaijan has turned up the flame under this geographic cauldron. It was furious with Turkey for agreeing in April to a "road map" to normal relations with Armenia, which backs a separatist Armenian enclave within Azerbaijan called Nagorno-Karabakh. The area was the site of a bloody war in the early 1990s after the Soviet empire broke up, and has since become the oldest "frozen conflict" in the south Caucasus. Armenia-supported separatists hold additional Azeri territory outside the enclave.

So Azerbaijan has used the only leverage it has – oil and gas – to influence Turkey. It's an influence that extends even to European energy goals. Situated on the western coast of the Caspian Sea, Azerbaijan serves as a gateway to the sea region's fossil fuels. It funnels oil to Western countries via a pipeline that avoids Russia and winds through Georgia to the Turkish Mediterranean coast. It also exports gas via a pipeline that ends in Turkey.

Azerbaijan expects to significantly increase gas exports in another five to seven years and has been counting on extending gas pipeline delivery to Western European markets. Similarly, Europe has been looking forward to an extended pipeline – particularly a planned one from Turkey to Austria – to give it more energy independence from Russia. But that east-west line – called Nabucco – has a history of delays.

Unless the Turks make resolving Nagorno-Karabakh part of normalizing ties with Armenia (and Armenia objects to this), the longer gas pipeline will end as a pipe dream – or so the Azeris hinted. They threatened to withdraw Turkey's status as "most favored customer" and as the main Azeri export route for oil and gas. There's Russia as an alternative, the Azeris warned.

Azerbaijan has a self-interest in a diversified export energy market, but its overture to Russia is more than bluff. The Azeris and Russians recently signed a memo of understanding about gas sales. The concern is that this could go further and that Azerbaijan, fed up with delays over a gas pipeline to Europe, would make Russia its gas patron. Because supplies are not enough to support two gas pipelines, European governments are now pushing to realize their dream of a gas line that reaches them.

If Russia eventually gets the gas deal, it not only locks in energy supplies, it also solidifies its leverage over the Caucasus – already enhanced by its occupation of Georgia's two breakaway republics.

Multiple fears are at work in the Caucasus: at the local level about the preservation of ethnic culture, at the national level about territorial integrity, and at the international level about regional influence and access to energy markets.

This calls for a sophisticated approach that seeks to build trust in all these areas. Earlier this month, international mediators for Nagorno-Karabakh quietly brought the presidents of Armenia and Azerbaijan together to talk on the sidelines of a conference in Prague. In June, the two presidents are expected to meet again in Russia. These are positive steps.

Last week, Turkey's Prime Minister Recep Tayyip Erdogan visited Azerbaijan and Russia to try to reduce the simmering ethnic and energy tensions in the region. He made progress with Russian Prime Minister Vladimir Putin on a new north-south Russian-Turkish gas pipeline that would supply Israel and other countries. That, plus renewing a contract for Russian gas supplies to Turkey, should help reassure Moscow of its continued energy influence.

But when Mr. Erdogan, on his visit to Azerbaijan, gave in to the demand that Turkey not reopen its borders with Armenia until Nagorno-Karabakh is resolved, he reignited flames in Armenia. Some speculate that the normalization process is now at risk.

This region is too small, the stakes too high, to separate politics from energy. Both will have to be handled at the same time, if perhaps on different tracks.
Posted by: Steve White || 05/21/2009 00:00 || Comments || Link || [336066 views] Top|| File under:
Home Front: Politix
Details of Obamacare leaking out
Drip by painful drip, the details of the Democratic health-care-reform plan have been leaking out. And from what we can see so far, it looks like bad news for American taxpayers, health-care providers, and, most important, patients.

The plan would not initially create a government-run, single-payer system such as those in Canada and Britain. Private insurance would still exist, at least for a time. But it would be reduced to little more than a public utility, operating much like the electric company, with the government regulating every aspect of its operation.

It would be mandated both that employers offer coverage and that individuals buy it. A government-run plan, similar to Medicare, would be set up to compete with private insurers. The government would undertake comparative-effectiveness and cost-effectiveness research, and use the results to impose practice guidelines on providers. Private insurance would face a host of new regulations, including a requirement to insure all applicants and a prohibition on pricing premiums on the basis of risk. Subsidies would be extended to help middle earners purchase insurance. And the government would subsidize and manage the development of a national system of electronic medical records.

The net result would be an unprecedented level of government control over one-sixth of the U.S. economy, and over some of the most important, personal, and private decisions in Americans' lives.

Let's look at some of the most troubling ideas in detail.

An employer mandate. Employers would be required to insure their workers through a "pay or play" mandate. Those who did not provide "meaningful coverage" for their workers would pay a penalty, equal to some percentage of their payroll, into a national fund that would provide insurance to uncovered workers. Such a mandate is, of course, simply a disguised tax on employment. As Princeton University professor Uwe Reinhardt, the dean of health-care economists, points out, "[That] the fiscal flows triggered by mandate would not flow directly through the public budgets does not detract from the measure's status of a bona fide tax." Estimates suggest that an employer mandate could cost 1.6 million jobs over the first five years.

An individual mandate. As is the case with an employer mandate, an individual mandate is essentially a disguised tax. It is also the first in a series of dominoes that will lead to greater government control of the health-care system.

To implement an insurance mandate, the government will have to define what sort of insurance fulfills it. As the CBO puts it, "an individual mandate . . . would require people to purchase a specific service that would have to be heavily regulated by the federal government." At the very least, deductible levels and lifetime caps will have to be specified, and a minimum-benefits package will likely be spelled out. This means the oft-repeated promise that "if you are happy with your current insurance, you can keep it" is untrue. Millions of Americans who are currently satisfied with their coverage will have to give it up and purchase the insurance the government wants them to have, even if the new insurance is more expensive or covers benefits the buyer does not want.

A "public option." The government would establish a new universal-health-care program, similar to Medicare, that would compete with private insurance. Regardless of how it is structured or administered, such a plan would have an inherent advantage in the marketplace because it would ultimately be subsidized by taxpayers. It could, for instance, keep its premiums artificially low or offer extra benefits, then turn to the U.S. Treasury to cover any shortfalls. Consumers would naturally be attracted to the lower-cost, higher-benefit government program.

A government program would also have an advantage because its tremendous market presence would allow it to impose much lower reimbursement rates on doctors and hospitals. Government plans such as Medicare and Medicaid traditionally reimburse providers at rates considerably below those of private insurance. Providers recoup the lost income by raising prices for those with private insurance. It is estimated that privately insured patients pay $89 billion annually in additional insurance costs because of cost-shifting from government programs. If the new public option would have similar reimbursement policies, it would result in additional cost-shifting of as much as $36.4 billion annually. Such cost-shifting would force insurers to raise their premiums, making them even less competitive with the taxpayer-subsidized public plan. Lewin Associates estimates that as many as 118.5 million Americans, nearly two out of every three people with insurance, would shift to the government program. The result would be a death spiral for private insurance.

Given that many of the most outspoken advocates of the "public option" have, in the past, supported a government-run single-payer system, it is reasonable to suspect they support a public option precisely because it would squeeze out private insurance and eventually lead to such a system. President Obama himself has said that if he were designing a health-care system from scratch, his preference would be a single-payer system "managed like Canada's." He has also said that, while his proposal is a less radical approach, "it may be that we end up transitioning to such a system."

Comparative- and cost-effectiveness research. In an attempt to control health-care costs, the government would undertake research to determine which health-care procedures and technologies are most effective and, more ominously, cost-effective. Of course, there is a great deal of waste in the U.S. health-care system, and if the government's goal were simply to provide better information there would be little cause for concern. But there is every reason to believe such research would be used to impose restrictions on how medicine is practiced. For example, some reform advocates have said that when an insurance company fails to comply with government practice guidelines, workers should no longer be able to exempt the value of that company's plans from their taxable income.

There is no doubt that other countries use comparative-effectiveness research as the basis for rationing. For example, in Great Britain, the National Institute on Clinical Effectiveness makes such decisions, including a controversial determination that certain cancer drugs are "too expensive." The U.K. government effectively puts a price tag on each citizen's life — about $44,305 (£30,000) per year, to be exact, under NICE's guidelines. That's just a baseline, of course, and, as NICE chairman Michael Rawlins points out, the agency has sometimes approved treatments costing as much as $70,887 (£48,000) per year of extended life. But such treatments are approved only if it can be shown they extend life by at least three months and are used for illnesses that affect fewer than 7,000 new patients per year.

The final health-care-reform bill is likely to include a number of other bad ideas: a host of new insurance regulations that will drive up costs and limit consumer choice (under one leaked proposal, Americans would be limited to a choice of four standardized insurance plans); subsidies for middle-class families (a family of four earning as much as $83,000 per year would receive subsidized care under one proposal); and government preemption of private investment and research into health IT. All of this would come at a cost to taxpayers of at least $1.5 trillion over the next ten years.

The American people are right to demand health-care reform. The current system is broken. But taken individually, most of the ideas currently being considered by Congress would make the problems we face even worse. Taken together, they amount to a complete government takeover of the American health-care system. That is not the type of reform most Americans seek.

Posted by: GolfBravoUSMC || 05/21/2009 15:32 || Comments || Link || [336093 views] Top|| File under:
Warning to Obama in California vote
California voters sent one heckuva message Tuesday, as they unceremoniously shot down attempts by Gov. Arnold Schwarzenegger and state legislative leaders of both parties to raise their taxes, again. The politicos wanted the additional revenues to cover their $44 billion worth of over-spending, aka the state budget deficit. Voters said no, decisively, with majorities of 60 percent or more against the five tax-and-spend propositions, including a $16 billion "temporary" tax increase approved in April by Schwarzenegger and the legislature. In what cannot be an encouraging sign for advocates in Washington of President Obama's massive spending increases (and the inevitable tax hikes that will be required to pay for them), the only one of the six initiatives California voters approved was a cap on the salaries of elected officials.

All of this came despite endlessly repeated warnings from the same public officials who got California into its present mess that, if the public voted no, their only alternative would be draconian cuts to education and public safety. According to the Tax Foundation, officials in Sacramento have been on a wild spending spree since 2000, the last time California's budget was balanced without borrowing or resorting to one-time accounting gimmicks. Between 2003 (when Schwarzenegger took office) and 2007, state spending ballooned 31 percent – far beyond inflation (12 percent) and population growth (5 percent). Californians have seen this train wreck coming for many months.

Had the main initiatives passed, it would have imposed additional taxes in a state that already has the sixth highest tax burden in the nation without addressing the real problem, which is the explosive growth of state government. Schwarzenegger's doomsday budget shortens the school year and calls for the release of thousands of illegal immigrants from jail, but does not significantly decrease the bureaucracy or address the $48 billion unfunded liability for unionized government employees' health and pension benefits, leaving the formerly Golden State neck deep in red ink.

California's rapid decline was self-inflicted with unsustainable government spending, capitulation to union demands, the third worst business climate in the U.S., years of excessive income taxes, and job-killing environmental regulations. This is the same toxic brew now fueling Obama's national agenda. There are abundant signs that the voter rebellion seen Tuesday is already spreading beyond California.
Posted by: GolfBravoUSMC || 05/21/2009 14:57 || Comments || Link || [336100 views] Top|| File under:
The Decline and Fall of the California Republic
A generation ago, California exemplified its nickname, the Golden State. State spending was less than half per capita, inflation-adjusted, what it is today. Its debt-service ratio was less than a third.

Yet Californians enjoyed one of the finest highway systems in the world and one of the finest public education systems in the country. Water and electricity were so cheap many communities didn't meter consumption.

Only a few decades have passed, yet California is a dramatically altered place. The tax burden is one of the heaviest in the nation. State government consumes the largest portion of personal earnings of any time in its history and yet can no longer maintain its basic infrastructure. The once legendary California quality of life has declined precipitously and produced a historic first: More people are moving out of California than are moving in.

One thing - and one thing only - has changed in those years: public policy. The political left gradually gained dominance over California's government and imposed a disastrous agenda of policy changes that now are being replicated at the federal level.

Before the 1970s, California policy aimed at accommodating growth and encouraging prosperity. These priorities changed radically beginning with the "era of limits" announced by Gov. Jerry Brown. Conventional public works were branded "growth inducing," and it became state policy to discourage construction of highways, dams, power plants and housing.

At the same time, public employee unions acquired unprecedented power to coerce public employee membership, automatically direct public employee earnings into union political coffers and strike against the public.

Radical environmental restrictions have devastated the agricultural, timber and manufacturing industries, culminating in Gov. Arnold Schwarzenegger's hallmark bill to reduce carbon dioxide emissions 25 percent by 2020 - a goal that can't be reached even if every automobile in California is junked.


Meanwhile, the state has suffered a radical centralization of revenue collection and decision-making in Sacramento, usurping local prerogatives in every field from education to transportation. This trend has destroyed local accountability and annually causes the misspending of billions of dollars of public funds as Sacramento vainly attempts to force every community into rigid formulas and mandates.

The recall of Gov. Gray Davis in 2003 offered California the last chance to avert the fiscal collapse that now appears imminent. Voters elected Mr. Schwarzenegger, who pledged to stop the "crazy deficit spending," reduce tax and regulatory burdens, "blow up" the "boxes" and "cut up the credit cards."

Alas, he did exactly the opposite. He increased the rate of spending that had proved unsustainable under Mr. Davis, began an unprecedented borrowing binge that has tripled the state's debt-service ratio and has now imposed the biggest tax increase in the state's history.

As predicted, that tax increase made the deficit worse. The recession had reduced the state's March sales-tax collections by 19 percent. After Mr. Schwarzenegger increased the sales tax a penny per dollar on April 1, April sales tax revenues plunged 44 percent. The Laffer curve is alive and well.

What can California do? Its credit is stretched to the breaking point, and increasing tax rates now produces decreasing tax revenues. Its deficit vastly exceeds resolution by conventional budget reductions. There is no line item labeled "waste," and the state's deficit vastly exceeds the truly obsolete and overlapping programs strewn throughout its budget.

The real savings are in how the state's money is spent. California pays $43,000 each year to house a prisoner, while many states get by with half that amount. An average classroom accounts for more than $300,000 of public resources but only a fraction actually reaches the students.

Fortunately, California has service-delivery models that once delivered vastly higher levels of service at vastly lower costs before it centralized, bureaucratized, unionized and radicalized them. Tragically, it lacks both the political will and the time required to restore them.


The decline and fall of the California Republic is a morality play in the form of Greek tragedy. Before dismissing California's agony as the just price for its hubris and folly, though, heed this warning: Congress is well under way toward imposing the same policies on the rest of the nation. California is just a little further down that road.


Send your campaign contributions to Nancy, Babs abd DiFi, and the other loonies.



Rep. Tom McClintock is a California Republican.
Posted by: Bobby || 05/21/2009 06:28 || Comments || Link || [336069 views] Top|| File under:
International-UN-NGOs
John Kerry wows 'em at the World Economic Forum on the Middle East
Jay Nordlinger, National Review

John Kerry is present — and he is passing the global test, as always. He gives a list of current "challenges." And on his list are "a strong Hamas," "a strong Hezbollah," and the election of a new Israeli prime minister, which "some people think presents more difficulties than opportunities."

Gee, that's nice: The newly elected democrat in Israel is linked as a "challenge" to two Iran-backed terror groups. Congratulations, Bibi!

Kerry notes that Arabs have come to recognize Iran as more of a threat than Israel. True. But why should Israel be seen as a threat at all? Whose country do they threaten?

The senator puts in a plug for the Arab Peace Initiative, saying that it is at last being "recognized" by the administration in Washington. To recap from earlier: The Arab Peace Initiative demands that Israel retreat to the original, 1948 borders, accept Palestinian refugees, and accept also a Palestinian state, with East Jerusalem as its capital. That's all! If Israel does that — and manages to stay intact — Arab nations will in turn recognize it.

Could work. Might not. Not easy, being Israel, as I have said too many times.

Kerry says, "There is a clarity in most minds about what the final s-" — you could hear the hiss of his ess. He was going to say "solution": "final solution." But, in the nick of time, he switches to "agreement": ". . . final agreement looks like." I sympathize with him: I'm always having to avoid "final solution," too. Sometimes you slip.

He salutes "my friend Amr Moussa," the forever secretary-general of the Arab League, the perfect representative of the Old Guard, a walking fossil — more potent than a fossil, I'm sorry to say. When the likes of Kerry salute the likes of Moussa, this tends to discourage Arab liberals and reformers.

Old Western pols such as Kerry always embrace Old Guard Arabs such as Moussa. They're used to dealing with them. They've known them for decades. They meet at the same hotels, at the same conferences. This is part of the "stability" you hear about. And many Westerners would rather deal with autocratic types than with democrats. For one thing, there is no rotation in office. Year after year, the same guy is in the same position.

When's Mubarak up for reelection again? How about King Abdullah (either one)? When will Moussa retire to some veranda?

Of course, John Kerry has been in the same seat — the same U.S. Senate seat — since 1985. But at least he faces reelection: genuine, democratic elections. In any case, I hope that he seeks out Arabs beyond the Old Guard: the critics of Amr Moussa, who want a new approach to Israel, and who are pledged to solving Arab problems, rather than blaming them on others.

As he continues his remarks, Kerry cites something new from the U.S.: "an absence of arrogance." I'm not so sure about that. You?

And then he says something portentous. He says that, with all his experience, he has earned the right to speak "candidly." You think he will talk turkey to this Arab audience. Instead, he talks about his recent speech before AIPAC, the American pro-Israel lobby. He and Vice President Biden have both spoken, one after the other. "We're unflinchingly supportive of Israel, and will be," Kerry says.

Funny, but, if I were an Israeli, I'd get a little nervous on hearing those words. Reminds me of an old line (which I first heard from Thomas Sowell, by the way): "I'm right behind you, pal — waaay behind you."

Anyway, Kerry goes on to say that both he and Biden told AIPAC, "We know that the facts on the ground must change." And "we were both very clear that the settlements must stop, settlements must freeze, and I am absolutely confident that President Obama is going to be strong and fair-minded in pressing that as part of the policy."

So, that's the big, daring, candid thing he has to tell this Arab audience. Israel must stop settling! The president will apply the appropriate pressure! A profile in courage, this JFK. Moussa must be loving it.

Alluding to the Bush administration, he says, "We lost eight years. We can't afford to lose eight weeks, let alone eight months." (I think he means to say "years" again. Not sure.)

Lost eight years, huh? Did we lose eight years under Clinton? Does Kerry not realize that the Bush administration peace-processed its rear off, especially in the second term? He can talk to Arab leaders, and Israeli ones, about Condoleezza Rice. Does he realize that Bush was the first president to call for an independent Palestinian state? Did he read the newspapers during the Annapolis gabs?

The Obama people, and Democrats at large, are always spouting this Year Zero stuff. Everything in the world starts now. All was dark and void, pre-O. And when will they stop campaigning against Bush? Ever?

Kerry again talks about the need to "avoid arrogance." And I find myself thinking that this is pretty rich, coming from possibly the most arrogant figure in American politics. Besides which: No one has ever sounded more arrogant when proclaiming the need to avoid arrogance. The way to avoid arrogance is to, you know: avoid it.
Posted by: Mike || 05/21/2009 12:44 || Comments || Link || [336091 views] Top|| File under:
Who's in the News
50
[untagged]
3
al-Qaeda
3
TTP
2
Govt of Pakistan
1
al-Shabaab
1
Iraqi Insurgency
1
Taliban
1
al-Qaeda in Europe
Bookmark
E-Mail Me
The Classics
The O Club
Rantburg Store
The Bloids
The Never-ending Story
Thugburg
Gulf War I
The Way We Were
Bio
Merry-Go-Blog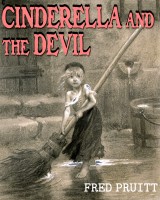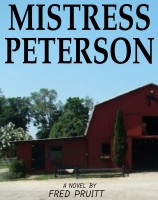 On Sale now!


A multi-volume chronology and reference guide set detailing three years of the Mexican Drug War between 2010 and 2012.

Rantburg.com and borderlandbeat.com correspondent and author Chris Covert presents his first non-fiction work detailing the drug and gang related violence in Mexico.

Chris gives us Mexican press dispatches of drug and gang war violence over three years, presented in a multi volume set intended to chronicle the death, violence and mayhem which has dominated Mexico for six years.
Click here for more information


Meet the Mods
In no particular order...


Steve White
Seafarious
tu3031
badanov
sherry
ryuge
GolfBravoUSMC
Bright Pebbles
trailing wife
Gloria
Fred
Besoeker
Glenmore
Frank G
3dc
Skidmark



Better than the average link...



Rantburg was assembled from recycled algorithms in the United States of America. No trees were destroyed in the production of this weblog. We did hurt some, though. Sorry.
44.197.101.251

Help keep the Burg running! Paypal: