-Lurid Crime Tales-
Disappearance of Disc With Clinton Data Investigated
Anyone confirm where Sandy Berger was?

May 20 (Bloomberg) -- Federal authorities are investigating the disappearance of a computer disc from the National Archives containing Social Security numbers and Secret Service procedures from former President Bill Clinton's administration, congressional officials said.


Isn't that kind of information exactly what is not supposed to be available to just anyone with a library card?

Among the files on the disc were 100,000 Social Security numbers, including that of one of former Vice President Al Gore's daughters, contact information for officials who served in the Clinton administration, logs of events and "other highly sensitive information," according to a statement from the office of Representative Darrell Issa, the ranking Republican on the House Oversight and Government Reform Committee.

Democratic Representative Edolphus Towns of New York, chairman of the committee, called it a "serious security breach."

Mark McKenna, a spokesman for former President Bill Clinton said Clinton Foundation officials have asked the Archives for "a full accounting of what was on the drive."

The disc was lost sometime between October 2008 and March 2009 and a criminal probe is underway by the Archives inspector general and the Federal Bureau of Investigation.

Susan Cooper, director of communications for the Archives, said the loss was confirmed in early April and the inspector general immediately began a criminal investigation. The Archives also "immediately undertook a review of our internal controls and we have implemented improved security processes," Cooper said in a statement.

The disc, which contained one terabyte of data, is missing from the Archives facility in the Washington suburb of College Park, Maryland. The statement from Issa's staff quoted the inspector general as saying that one terabyte of data is the approximate equivalent of "millions of books."

The hard drive was left unsecured in a work area while the records were being processed, according to Issa's statement. At least 100 people with Archive badges had access to the area. In addition, the inspector general said janitors, visitors and interns passed through the area where the drive was being kept, the Republican statement said.


"Why would we need to keep things secure? We're all gentlemen here. A gentleman doesn't check another gentleman's socks for borrowed items whose loss would compromise national security."
Posted by: Steve White || 05/21/2009 00:00 || Comments || Link || E-Mail|| [336070 views] Top|| File under:
Economy
Buy American or Loose Your Job
Calling it "economic and consumer patriotism," the mayor of Warren, Michigan wants to make it compulsory for city officials to buy American cars. Jim Fouts says that 15% of his fiscal budget depends on the auto industry, and the city's two most lucrative tax payers are General Motors and Chrysler. Therefore, in order to support the folks who support the town -- and in turn, take care of the taxpayer -- he's trying to expand the order he gave last year that required his appointees to Buy American.


Are there any truly American made cars anymore? Or are they just mostly American assembled? The Engine in my Cavalier was made in Canada.


The mayor hasn't said he'll fire or lay off someone who doesn't buy American. Yet when asked if he would, he has said things like "they are at-will employees in a strong mayor form of government... and they can be terminated at any time. I believe they know that and with that in mind I strongly urge that they buy American."


This will happen when... OO, OO, I feel an emerging primate! And it's got wings!


Of course, at least one person has come out and rung the constitutional bell, saying "It comes down to liberty... I don't see how they can tell you how to spend your money." However, Fouts says he has had no complaints so far.

Posted by: Deacon Blues || 05/21/2009 17:19 || Comments || Link || E-Mail|| [336090 views] Top|| File under:
Letter from a Dodge Dealer
Letter to the Editor


My name is George C. Joseph. I am the sole owner of Sunshine Dodge-Isuzu, a family owned and operated business in Melbourne, Florida. My family bought and paid for this automobile franchise 35 years ago in 1974. I am the second generation to manage this business.

We currently employ 50+ people and before the economic slowdown we employed over 70 local people. We are active in the community and the local chamber of commerce. We deal with several dozen local vendors on a day to day basis and many more during a month. All depend on our business for part of their livelihood. We are financially strong with great respect in the market place and community. We have strong local presence and stability.

I work every day the store is open, nine to ten hours a day. I know most of our customers and all our employees. Sunshine Dodge is my life.

On Thursday, May 14, 2009 I was notified that my Dodge franchise, that we purchased, will be taken away from my family on June 9, 2009 without compensation and given to another dealer at no cost to them. My new vehicle inventory consists of 125 vehicles with a financed balance of 3 million dollars. This inventory becomes impossible to sell with no factory incentives beyond June 9, 2009. Without the Dodge franchise we can no longer sell a new Dodge as "new," nor will we be able to do any warranty service work. Additionally, my Dodge parts inventory, (approximately $300,000.) is virtually worthless without the ability to perform warranty service. There is no offer from Chrysler to buy back the vehicles or parts inventory.

Our facility was recently totally renovated at Chrysler's insistence, incurring a multi-million dollar debt in the form of a mortgage at Sun Trust Bank.

HOW IN THE UNITED STATES OF AMERICA CAN THIS HAPPEN?

THIS IS A PRIVATE BUSINESS NOT A GOVERNMENT ENTITY

This is beyond imagination! My business is being stolen from me through NO FAULT OF OUR OWN. We did NOTHING wrong.

This atrocity will most likely force my family into bankruptcy. This will also cause our 50+ employees to be unemployed. How will they provide for their families? This is a total economic disaster.

HOW CAN THIS HAPPEN IN A FREE MARKET ECONOMY IN THE UNITED STATES OF AMERICA?

I beseech your help, and look forward to your reply. Thank you.

Sincerely,

George C. Joseph
President & Owner
Sunshine Dodge-Isuzu
Posted by: Iblis || 05/21/2009 00:00 || Comments || Link || E-Mail|| [336064 views] Top|| File under:
Home Front: Politix
Dems Swat Down GOP Demand for Probe of Pelosi CIA Claims
WASHINGTON -- House Democrats on Thursday defeated a Republican push to investigate House Speaker Nancy Pelosi's claims that the CIA misled her in 2002 about whether waterboarding had been used against terrorism suspects.

The House voted 252-172 to block the measure that would have created a bipartisan congressional panel. Rep. Rob Bishop, R-Utah, sponsored the resolution.

"This is partisan politics and an attempt by the Republicans to distract from the real issue of creating jobs and making progress on health care, energy and education," said Pelosi spokesman Nadeam Elshami.

Pelosi was not present at the time of the vote. Republicans called for the vote on Thursday, while she was giving a commencement speech at Johns Hopkins University in Baltimore.

Earlier this month, Pelosi told reporters that she had not been told that waterboarding had been used against terrorism suspects, even though it had been. President Barack Obama and human rights groups have said waterboarding, which simulates drowning, is torture.

"To have this charge out there and not have it resolved I think is damaging to our intelligence efforts, and certainly will have a chilling effect on our intelligence professionals around the world," said House Republican Leader John Boehner of Ohio.

Former Vice President Dick Cheney also stepped into the debate.

In a speech at the conservative American Enterprise Institute, Cheney said Pelosi and other lawmakers had been briefed on the interrogation techniques on "numerous occasions."

"In my long experience in Washington, few matters have inspired so much contrived indignation and phony moralizing as the interrogation methods applied to a few captured terrorists," Cheney said.

Pelosi has asked the CIA to declassify information supporting her claims.

The CIA has sent lawmakers its notes and memos on 40 congressional briefings on the interrogation techniques. But that document has been found to include several errors.

CIA Director Leon Panetta acknowledged in a May 6 letter to House Intelligence Committee Chairman Silvestre Reyes, D-Texas, that the CIA's list may not be completely accurate.

"In the end, you and the committee will have to determine whether this information is an accurate summary of what actually happened," Panetta wrote.

Democrats are pointing out that Republicans too have accused the CIA of misleading them on intelligence matters. Boehner himself called into question the soundness of the intelligence community when it determined in 2007 that Tehran had halted its nuclear weapons program.

Boehner told reporters on Thursday that it was an unfair comparison because he never accused the men and women of the intelligence community of misleading Congress.

Boehner defended harsh interrogations.

"I don't believe the enhanced interrogation techniques were wrong," he said.
Posted by: GolfBravoUSMC || 05/21/2009 18:50 || Comments || Link || E-Mail|| [336083 views] Top|| File under:
Send this to anybody you know in Illinois: Kass on "reform"
As Chicago's political warlords use all their devious tricks in Springfield this week to stall the Illinois Reform Commission's common-sense plan to clean up our politically corrupt state, I'd like to ask a favor.

I ask it of every taxpaying chumbolone like me, everyone who pays ever-increasing taxes, worries about keeping a job and wonders how to afford college for the kids.

And while we worry, we can't help but see the Illinois political class in all its shining arrogance -- including those with important Chicago Outfit connections -- getting rich on political deals.

So now, it's favor time. It's quite simple, actually. All I'd like is that you help correct a misconception about the relationship between the political bosses of Illinois and us taxpayers.

With the bosses stalling the agenda of Patrick Collins and the reform commission, some of us have the crazy idea that our leaders truly despise us.

But nothing could be further from the truth. They don't despise us, no more than a farmer despises a cow who gives milk. Farmers don't despise their own livestock, do they? Not as long as the milk keeps flowing.

Obviously, the bosses don't want a full up or down vote on the reform measures on campaign finance, fair election districts, term limits for legislative leaders, and full disclosure of politically sensitive subcontracts.

The Democratic machine lords who control the legislature aren't farmers, per se. They stride across steakhouse floors, not fields, and their shoes are always shiny.

Men like Mayor Richard Daley, lord of the machine, who has great influence in Springfield, who has made sure the tough guys get to wet their beaks. The other day, he was bragging that he's the leading reformer in Obamaland. But he had no opinion about the reform recommendations, because he hadn't read them.

"We're doing a tremendous job here, we lead by example," said Daley.

And Chicago said "Mooo."

Another non-farmer is House Speaker Michael Madigan (D-Lisa's Daddy), who has made a fortune reducing taxes for important clients, and who runs the legislature, doling out campaign money to lawmakers so they'll obey him. Now he wants his daughter, Illinois Atty. Gen. Lisa Madigan (D-Mike), elected governor.

Let's not forget new state Senate President John Cullerton (D-DeLeo) or his true boss and business partner who installed him in Senate leadership, state Sen. James A. DeLeo (D-How You Doin?)

It's quite natural to think they despise taxpayers, given the absolute public arrogance of the Daleys and the Madigans, the feigned cupidity of the Cullertons, the dark silky silence of the DeLeos, and the foolishness of the Illinois Republican Party, a gang of appeasers complicit in making Illinois what it is today.

We're the peasants. They're the masters. But is not the farmer also the master of the cow? The farmer doesn't despise the cow that kicks the barn. He would never club the cow to the ground for its bovine insolence.

When the cows get aggravated, the farmer's task is to calm the herd, distract them and get those cows back to the production line.

And we taxpayers produce, too -- revenue for the bosses who run government like a family business. The bosses hand out government contracts, like road deals, and the asphalt kings give much love to the politicians in return. We get the potholes.

The bosses hope to convince us that the reforms being formally offered Friday to the Senate Executive Committee are unreasonable, and they'll give us watery reform instead. One committee member is Jimmy DeLeo. So DeLeo will decide whether the reform commission legislation is worthy. And you thought irony was dead?

But there's one big difference between livestock and taxpayers. Cows don't have fingers.

If you want the Illinois Reform Commission legislation to pass, if you really want some sunshine in the sewer that our state has become, then you pick up the phone and call Madigan at 217-782-5350. Don't be a cow and kick the stall in anger.

In a calm voice, tell the person who answers Madigan's phone that you'll never vote for his daughter. That's the only thing that'll get Mike Madigan's attention.

Leave a message for Daley at the 11th Ward Regular Democratic office, 773-254-6677, and tell him you won't vote for him or his brother Johnny. And call Cullerton at 217-782-7260 and tell him you're calling DeLeo at 217-782-1035. But don't tell Jimmy I told you.

Say you're from Melrose Park -- and I'm sure he'll listen.

Just remember, they don't despise us, not really.

All they want is to manage us at our productive best, and keep us in the barn, in the dark, getting milked by that relentless machine of theirs.
Posted by: mom || 05/21/2009 11:37 || Comments || Link || E-Mail|| [336077 views] Top|| File under:
Demwitocrat to introduce Paid Vacation Act
Rep. Alan Grayson was standing in the middle of Disney World when it hit him: What Americans really need is a week of paid vacation.

So on Thursday, the Florida Democrat will introduce the Paid Vacation Act -- legislation that would be the first to make paid vacation time a requirement under federal law. The bill would require companies with more than 100 employees to offer a week of paid vacation for both full-time and part-time employees after they've put in a year on the job. Three years after the effective date of the law, those same companies would be required to provide two weeks of paid vacation, and companies with 50 or more employees would have to provide one week.

The idea: More vacation will stimulate the economy through fewer sick days, better productivity and happier employees.

"There's a reason why Disney World is the happiest place on Earth: The people who go there are on vacation," said Grayson, a freshman who counts Orlando as part of his home district. "Honestly, as much as I appreciate this job and as much as I enjoy it, the best days of my life are and always have been the days I'm on vacation."

According to the Center for Economic and Policy Research, 28 million Americans -- or about a quarter of the work force -- don't get any paid vacation. The center says that a lack of vacation causes stress and workplace burnout and that those evil twins cost the economy more than $300 billion each year.

One more if-you're-reading-this-then-you're-probably-not-on-vacation fact: The United States is dead last among 21 industrial countries when it comes to mandatory R&R.

France currently requires employers to provide 30 days of paid leave.


That figures.


Not surprisingly, some in the travel industry are salivating over Grayson's bill; Grayson spokesman Todd Jurkowski said the U.S. Tour Operators Association and the Adventure Travel Trade Association are both on board. Other tourism and labor groups are expected to sign on in the coming days.

The U.S. Travel Association has not yet endorsed the measure, but Senior Vice President Geoff Freeman says Congress does need to consider new ways to stimulate the vacation industry and travel economy. So far, no group has come out in opposition of the bill. Nor has anyone announced opposition to roller coaster rides, cookouts on the beach or salt-water taffy on the boardwalk.
Posted by: GolfBravoUSMC || 05/21/2009 11:23 || Comments || Link || E-Mail|| [336088 views] Top|| File under:
Book: Obama distracted by Biden's dyharea of the mouth?
President Obama is so "distracted by his vice president's indiscipline" that he has been forced to rebuke privately Vice President Joe Biden, according to a new book by Newsweek journalist Richard Wolffe, who interviewed Obama a dozen times.

"He can't keep his mouth shut," Wolffe quotes a "senior Obama aide" as saying of the gaffe-prone Biden in "Renegade: The Making of a President," set for release June 2.

As evidence, Wolffe reports that during the presidential transition period, Biden insulted Valerie Jarrett, one of Obama's closest friends and confidantes. Jarrett had been considered Obama's top choice to fill his vacated Senate seat in Illinois, but took herself out of the running just hours after Illinois Gov. Rod Blagojevich allegedly told a wiretapped conference call he would not heed any Obama recommendation without a payoff.

"Soon after Jarrett pulled out of consideration for the Senate seat, the senior transition team met to discuss cabinet picks," Wolffe writes. "Biden tried to compliment Jarrett after one contribution. 'You should be in the Senate,' he quipped. After the meeting, as everyone returned to their offices, Obama stopped Biden to warn him not to say anything like that again. 'It's not funny,' he told him."

Obama ended up naming Jarrett a senior presidential adviser. After taking her post in the White House, Jarrett remarked on her boss's private communications with his inner circle. "Very few people have his BlackBerry e-mail," she told Wolffe. "And they are very careful about using it."

Although Obama was ranked as the most liberal member of the Senate by National Journal magazine, he had high praise for former President Ronald Reagan, a staunch conservative.

"Reagan would probably go down as a great president," Wolffe quotes Obama as saying. "I don't think there's any doubt that Ronald Reagan had a profound effect on our economy, on our politics, on our culture."

Wolffe describes Obama's youth as "filled with drink and drugs and lazy days in Hawaii." But he said that all changed when Obama attended Columbia University in New York. "That's when I stopped drinking. I stopped partying," Obama said. "This was my ascetic phase. Everything was stripped down."

Obama, who will travel to Egypt next month to give a major speech to the Muslim world, told Wolffe he wants to convene a "Muslim summit."

"If I had a Muslim summit, I think that I can speak credibly to them about the fact that I respect their culture," Obama said, "that I understand their religion, that I have lived in a Muslim country, and as a consequence I know it is possible to reconcile Islam with modernity and respect for human rights and a rejection of violence. And I think I can speak with added credibility."

The son of a white mother and black father, Obama said his election does not solve America's racial challenges. "Solving our racial problems in this country will require concrete steps, significant investment," he said. "We have a lot of work to do to overcome the long legacy of slavery and Jim Crow. It can't be purchased on the cheap.

"I am fundamentally optimistic about our capacity to do that," he added. "And I do assert that there is a core decency in the American people and in white Americans that makes me hopeful about our ability to deal with these issues. But these issues aren't just solved by electing a black president."
Posted by: GolfBravoUSMC || 05/21/2009 10:50 || Comments || Link || E-Mail|| [336075 views] Top|| File under:
Public Opinion of Dark Lord Cheney Rising
As Dick Cheney prepares to give a major speech on the battle against terrorism, a new national poll suggests that favorable opinions of the former vice president are on the rise.

But the CNN/Opinion Research Corporation survey, released Wednesday morning, indicates that a majority of Americans still have an unfavorable opinion of Cheney.

Fifty-five percent of people questioned in the poll say they have an unfavorable opinion of the former vice president. Thirty-seven percent say they have a favorable opinion of Cheney, up eight points from January when he left office.

In the past two months the former vice president has become a frequent critic of the new Administration in numerous national media interviews.

"Is Cheneys uptick due to his visibility as one of the most outspoken critics of the Obama administration? Almost certainly not," says CNN Polling Director Keating Holland.


How dare you say that!


"Former President George W. Bush's favorable rating rose six points in that same time period, and Bush has not given a single public speech since he left office."


Yeah? Well wait until the show trials, peasants!


The poll suggests that 41 percent of Americans hold a favorable opinion of the former president, with 57 percent viewing him unfavorably.

The surveys release comes just a few hours before Cheney speaks out Thursday on the war against terror during a speech at the American Enterprise Institute, a Washington based think tank. Sources tell CNN that the former vice president is expected to defend the Bush Administrations handling of the war on terror and challenge the Obama Administrations attempt to close the detention facility at Guantanamo Bay in Cuba.

The CNN/Opinion Research Corporation poll was conducted May 14-17, with 1,010 adult Americans questioned by telephone. The surveys sampling error is plus or minus three percentage points.
Posted by: Beavis || 05/21/2009 10:57 || Comments || Link || E-Mail|| [336082 views] Top|| File under:
ADIOS, NEW YORK: Taxed Out of the State
snip


Politicians like to talk about incentives -- for businesses to relocate, for example, or to get folks to buy local. After reviewing the new budget, I have identified the most compelling incentive of all: a major tax break immediately available to all New Yorkers. To be eligible, you need do only one thing: move out of New York state.

Last week I spent 90 minutes doing a couple of simple things -- registering to vote, changing my driver's license, filling out a domicile certificate and signing a homestead certificate -- in Florida. Combined with spending 184 days a year outside New York, these simple procedures will save me over $5 million in New York taxes annually.

By moving to Florida, I can spend that $5 million on worthy causes, like better hospitals, improving education or the Clinton Global Initiative. Or maybe I'll continue to invest it in fighting the status quo in Albany. One thing's certain: That money won't continue to fund Albany's bloated bureaucracy, corrupt politicians and regular special-interest handouts.

How did the state get to this point? By spending, spending and spending some more.


Right. Don't forget to vote Dem in your new home.




Posted by: eltoroverde || 05/21/2009 00:00 || Comments || Link || E-Mail|| [336089 views] Top|| File under:
Who's in the News
50
[untagged]
3
al-Qaeda
3
TTP
2
Govt of Pakistan
1
al-Shabaab
1
Iraqi Insurgency
1
Taliban
1
al-Qaeda in Europe
Bookmark
E-Mail Me
The Classics
The O Club
Rantburg Store
The Bloids
The Never-ending Story
Thugburg
Gulf War I
The Way We Were
Bio
Merry-Go-Blog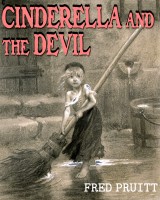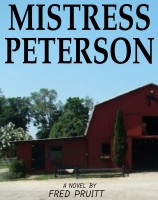 On Sale now!


A multi-volume chronology and reference guide set detailing three years of the Mexican Drug War between 2010 and 2012.

Rantburg.com and borderlandbeat.com correspondent and author Chris Covert presents his first non-fiction work detailing the drug and gang related violence in Mexico.

Chris gives us Mexican press dispatches of drug and gang war violence over three years, presented in a multi volume set intended to chronicle the death, violence and mayhem which has dominated Mexico for six years.
Click here for more information


Meet the Mods
In no particular order...


Steve White
Seafarious
tu3031
badanov
sherry
ryuge
GolfBravoUSMC
Bright Pebbles
trailing wife
Gloria
Fred
Besoeker
Glenmore
Frank G
3dc
Skidmark



Better than the average link...



Rantburg was assembled from recycled algorithms in the United States of America. No trees were destroyed in the production of this weblog. We did hurt some, though. Sorry.
3.235.188.113

Help keep the Burg running! Paypal: