Afghanistan
US urges Taliban to consider Afghanistan's offer for peace talks
[DAWN] The United States (US) on Monday called on the Taliban
...Arabic for students...
to consider an offer for peace talks extended by

Afghanistan's Caped President

Ashraf Ghani

...former chancellor of Kabul University, now president of Afghanistan. Before returning to Afghanistan in 2002 he was a scholar of political science and anthropology. He worked at the World Bank working on international development assistance. As Finance Minister of Afghanistan between July 2002 and December 2004, he led Afghanistan's attempted economic recovery until the Karzais stole all the money. ..
Ghani at an international conference in Kabul last week unveiled a plan to open talks with the Taliban, including eventually recognising them as a political party.

In return, Ghani said the

turbans

should officially recognise the Afghan government and constitution, a perennial sticking point in past attempts to open talks.

Taliban

front man

Zabiullah Mujahid has maligned the Kabul Process, tweeting that the conference sought the Taliban's "surrender".

Alice Wells, the principal deputy assistant secretary for the State Department's Bureau of South and Central Asian Affairs, told

news hound

s she had been struck by Ghani's proposal.

"I heard him offering a dignified process," she said.

"This is not a surrender that's being offered to the Taliban, but a dignified process for reaching a political framework," she added, noting that the Kabul conference was "really a historic benchmark event".

Wells said the Afghan government had "listened carefully" to the Taliban and was responsive to a number of their requests.


Posted by: Fred || 03/07/2018 00:00 || Comments || Link || E-Mail|| [126 views] Top|| File under: Taliban
Africa North
Egypt detains 6 over play seen as insult to security forces
[ARABNEWS] Egyptian officials say six people have been tossed in the slammer
Yez got nuttin' on me, coppers! Nuttin'!
for their involvement in a play seen as insulting to security forces.

They said Tuesday that the playwright, director and officials of the Cairo sports club where the play was staged were arrested last week and are being investigated by military prosecutors.

The play's title is the name of a police conscript, Suliman Khater, who killed seven Israeli tourists in the Sinai Peninsula in 1985. He was sentenced to life in prison but was found dead in his cell a year later.

The officials spoke on condition of anonymity because they were not authorized to talk to media.

Last week, President Abdel-Fattah el-Sisi said any defamation of the country's security forces amounted to "high treason."


Posted by: Fred || 03/07/2018 00:00 || Comments || Link || E-Mail|| [146 views] Top|| File under: Arab Spring
Arabia
Saudi Arabia defends 'just' Yemen war ahead of UK visit
[ARABNEWS] Soddy Arabia


...a kingdom taking up the bulk of the Arabian peninsula. Its primary economic activity involves exporting oil and soaking Islamic rubes on the annual hajj pilgrimage. The country supports a large number of princes in whatcha might call princely splendor. When the oil runs out the rest of the world is going to kick sand in the Soddy national face...


's Foreign Minister on Tuesday defended his country's "just" war in Yemen, on the eve of Crown Prince Mohammed bin Salman
...
Crown Prince of Saudi Arabia as of 2016....
's controversial visit to

Britannia

.

"They criticize us for a war in Yemen


...an area of the Arabian Peninsula sometimes mistaken for a country. It is populated by more antagonistic tribes and factions than you can keep track of. Except for a tiny handfull of Jews everthing there is very Islamic...


that we did not want, that was imposed on us," Adel al-Jubeir told BBC Radio 4.

"They criticize us for a war in Yemen that is a just war, that is supported by international law," he added.

Turning to Saudi Arabia's "Vision 2030" plan to diversify its oil-reliant economy, al-Jubeir said that

Britannia

would be a major beneficiary.

"After Brexit, there will be huge opportunities for

Britannia

as a result of Vision 2030," he told the BBC.
Posted by: Fred || 03/07/2018 00:00 || Comments || Link || E-Mail|| [138 views] Top|| File under: Govt of Saudi Arabia
Saudi-owned broadcaster takes hit Turkish soaps off-air
[DAWN] Saudi-owned broadcaster MBC has stopped airing Ottoman Turkish soap operas, a

front man

said on Tuesday, prompting fans to take to social media to express dismay.

MBC said the move, which comes amid tensions between Ankara and some Gulf Arab states, was aimed at promoting Arab content.

"We will try to replace Ottoman Turkish soaps with premium quality Arabic dramas that embody the values and traditions of the region," MBC

front man

Mazen Hayek told AFP.

The satellite network pulled the plug on Ottoman Turkish soaps dubbed in Arabic, a hit across the Middle East, last Friday.

Soddy Arabia


...a kingdom taking up the bulk of the Arabian peninsula. Its primary economic activity involves exporting oil and soaking Islamic rubes on the annual hajj pilgrimage. The country supports a large number of princes in whatcha might call princely splendor. When the oil runs out the rest of the world is going to kick sand in the Soddy national face...


and ally the United Arab Emirates accuse The Sick Man of Europe Turkey


...the decaying remnant of the Ottoman Empire....


of supporting terrorist groups like the

Moslem Brüderbund

that they say fan insecurity.

Turkey has also thrown its weight behind Qatar

...an emirate on the east coast of the Arabian Peninsula. It sits on some really productive gas and oil deposits, which produces the highest per capita income in the world. They piss it all away on religion, financing the Moslem Brotherhood and several al-Qaeda affiliates. Home of nutbag holy manYusuf al-Qaradawi...
in the emirate's nine-month-old rift with Saudi Arabia and its allies over allegations that it too backed terrorist groups and was too close to Iran.


Posted by: Fred || 03/07/2018 00:00 || Comments || Link || E-Mail|| [189 views] Top|| File under: Sublime Porte
Bangladesh
Hathazari madrasa sets fire to 500 students' phones
[Dhaka Tribune] After seizing around five hundred mobile phones from students, the authorities of Hathazari madrasa burned them on Sunday night.



On November 25 last year, Islamic hardliner Hefazat-e-Islam chief Shah Ahmed Shafi has said Jews spread mobile phones to destroy Muslims.

The smartphone sets were set on fire on the premises of the religious institute which is also known as al-Jamaatul Ahlia Darul Ulum Moinul Islam Madrasa located at Hathazari in Chittagong.

Uploading photos of the destroyed mobile phone sets to his Facebook account, Rizwan Arman, a student of Hathazari Madrasa wrote that the seized mobile phones were put into two sacks which were doused with petrol and set on fire after Maghrib prayers on Sunday.

The mobile phones were seized during a search operation by the Madrasa authorities in the student dormitories of the institution.

Senior teacher of Hathazari Madrasa Mufti Jasim Uddin told Dhaka Tribune that students were asked not to use mobile phones containing videos of song and dance.

"We have seized mobile phones from students which contain such videos. The students may use mobile phones in case of any emergency after obtaining permission from the authorities concerned, but mobile phones containing videos of song and dance hamper the academic environment," said Mufti Jasim.

On November 25 last year, Islamic hardliner Hefajat-e-Islam


...a madrassa-based false nose and mustache of the Bangladesh Jamaat-e-Islami, formed in 2010 to protest against secular education. In 2011 demonstrated violentyly against women's rights and in 2013 held large rallies demanding capital punishment of Shahbag Square protesters and banning women working outside the home...


chief Shah Ahmed Shafi has said Jews spread mobile phones to destroy

Moslem

s.

He made the statement while presiding over a religious congregation in Chittagong.

"Mobile phones are ruining our otherwise complete social system. Keep our sons and daughters away from mobile phones," he said.


Posted by: Fred || 03/07/2018 00:00 || Comments || Link || E-Mail|| [154 views] Top|| File under: Hefajat-e-Islam
Conspiracy to kill Joy: Arrest warrant issued for Shafik Rehman, 3 others
[Dhaka Tribune] A Dhaka court has issued arrest warrants for journalist Shafik Rehman and three others in the case filed over an alleged conspiracy to kidnap and kill Prime Minister the loathesome Sheikh Hasina

...Bangla dynastic politician and current Prime Minister of Bangladesh. She has been the President of the Bangla Awami League since the Lower Paleolithic. She is the eldest of five children of Sheikh Mujibur Rahman, the founding father of Bangla. Her party defeated the BNP-led Four-Party Alliance in the 2008 parliamentary elections. She has once before held the office, from 1996 to 2001, when she was defeated in a landslide. She and the head of the BNP, Khaleda Zia show such blind animosity toward each other that they are known as the Battling Begums..
's son Sajeeb Ahmed Wazed Joy.

Metropolitan Magistrate Md Sharafuzzaman Ansary on Tuesday issued the warrants after accepting the charges police levelled against five individuals.

Aside from Shafik, among the accused are pro-BNP Jatiyatabadi Samajik Sangskritik Sangstha's Vice-President Mohammad Ullah Mamun, his son Rizvi Ahmed Caesar, and Mizanur Rahman Bhuiyan, an expatriate Bangladeshi businessman living in the United States.

The fifth accused who was also indicted is Mahmudur Rahman, the acting editor of Daily Amar Desh. Mahmudur, who is currently out on bail, was present in court on Tuesday.

Shafik, former editor of the Daily Jaijaidin, is also out on bail at present. His lawyer Joynul Abedin on Tuesday sought more time as Shafik is currently in London with his wife, who is undergoing cancer treatment.

But the court rejected the plea and issued the warrant.

Senior Assistant Commissioner of the Detective Branch (DB) of police Hasan Arafat, also the case investigating officer, had submitted the charge sheet in court on February 22, accusing the five for allegedly conspiring to kidnap and murder Joy, who is also the ICT affairs adviser to the PM.

On August 3, 2015, DB Inspector Fazlur Rahman had filed the case at Paltan model

cop shoppe

.

According to the case details, Shafik, Mahmudur, Mamun, and several other leaders of BNP and its allied political parties had met in several places ‐ both in Dhaka and in New York and the UK ‐ in 2011 and plotted to abduct and kill Joy in the US.

Shafik had also allegedly met with Mamun's son Caesar, the then FBI special agent Robert Lustyik, and Lustyik's friend Johannes Thaler in the UK, the US, and Bangladesh in 2012 to finalize the plot, police said.


Posted by: Fred || 03/07/2018 00:00 || Comments || Link || E-Mail|| [178 views] Top|| File under: Govt of Pakistain Proxies
Caucasus/Russia/Central Asia
Ending Islamic State: Dealing With Women and Children Returnees in the North Caucasus
[TheJamestownFoundation] In the spring of 2016, Islamic State (IS) propagandists released an unusual video purporting to show the famous Chechen pop-singer Azza Bataeva, previously known for her provocative clothing, wearing a niqab and calling on Muslims to join "the path of Allah," as she tore up her Russian passport (Kavkazskii Uzel, April 22, 2016). The video was some of the first evidence of North Caucasian female jihadist activism in Syria and Iraq.

As IS is dislodged from its captured territories, the return to their home countries of militants' families has become a concern, albeit one that is under-examined. According to Russian officials, about 445 Russian children were taken to the conflict zone, more than half of whom were under the age of three and have since effectively grown up under IS tutelage (Kavkazskii Uzel, January 17).

In the North Caucasus, human rights organizations and local authorities have voiced concerns. A failure to properly reintegrate indoctrinated women and children into the local communities could lead to new tensions in the traditional but fragile North Caucasian society.

The Attraction of the Five-Star Jihad
Historically, the role of female actors in the North Caucasian insurgency has been marginal, but the emergence of IS changed that. The group encouraged many North Caucasian women to participate in some form by moving to IS-held territories and bring their children with them.

The most intensive migration of women and children to IS-captured territories was in 2015. The large rebel-held territories in Syria and Iraq, with their functional infrastructure and favorable conditions for civilian life, presented a more comfortable alternative to a life of jihad carried out in the forested mountains of the North Caucasus. While some women were encouraged to make hijrah (migration or journey) to IS-held territories, with no expectation of returning home, by their husbands, for others the intensive promotion by IS of a "pure" sharia lifestyle within its territories will have held its own appeal. Even girls from affluent families, such as Seda Dudurkaeva, the daughter of a Chechen official, were attracted by IS' so-called "five-star" jihad (Chechens in Syria, November 9, 2014).

Nine Chechen women are reported to have joined the all-female, Raqqa-based al-Khansaa brigade (Novaya Gazeta, October 29, 2017). However, information about female IS recruits is scarce, and the primary function of IS women in Syria and Iraq is most likely to have been to take care of the children and offer support to the men, rather than take part in active combatant.

Following the rapid withdrawal of IS from major settlements, foreign non-combatants have found themselves deprived of sanctuary. Many ethnic Chechen fighters sent their family members to the relative safety of Idlib province in Syria, under the protection of non-IS Caucasian armed groups. Others were unable to send family members away. Those left behind in Mosul have been captured by Iraqi forces, and those in Raqqa were picked up by Kurdish groups. It appears that scores of Caucasian women and children are today waiting to be deported back to Russia, despite the uncertain future they face there.
Posted by: 3dc || 03/07/2018 06:53 || Comments || Link || E-Mail|| [193 views] Top|| File under: Islamic State
New Russian Question: Who Is Mr. Prigozhin?
[TheJamestownFoundation]
The past several weeks revealed new details about the inner workings of the shadowy side of Russian foreign and defense policymaking. The revelations—focusing mainly on the ongoing investigation into Russian interference in the United States' 2016 presidential election and the exposure of the recent debacle in Syria by the Russian private military company "Wagner Group" (see EDM, February 15, 20)—have brought to light a particularly sordid figure among the Russian elites (Moscow Echo, February 23). The political entrepreneur in question, Yevgeny Prigozhin, is not a household name in Russia and, until now, has been almost entirely unknown to many Western observers. So who is Mr. Prigozhin, and how is he connected to both Russian meddling in the US elections and the Syrian war?

The 56-year-old plutocrat has a more colorful past than many Russian tycoons. Notably, Prigozhin spent some eight years in prison for robbery and the induction of minors into prostitution—a page of his biography that he has taken great pains to try to erase (Meduza, June 9, 2016). He was in his element in St. Petersburg during the early 1990s, and at one of his restaurants there, he became acquainted with an influential and unscrupulous local official named Vladimir Putin (Svoboda.org, February 4). A decade later, this connection helped him gain lucrative contracts to supply ready-to-eat meals to the army and lunches to Moscow schools (Forbes.ru, March 18, 2013). Prigozhin channeled those profits into a variety of additional enterprises, including a luxurious real estate project on artificial islands that were to be built in St. Petersburg (Fontanka.ru, January 18). Yet, he is not in the same league of oligarchs as the likes of Gennady Timchenko or Arkady Rotenberg, who figure prominently on the US and European Union sanctions lists; Prigozhin sits "modestly" just below the first 100 in the Forbes list of Russian billionaires (Forbes.ru, accessed February 25). He is not rich enough even to purchase the Fontanka newspaper in St. Petersburg, which published the investigation into his sponsorship of the band of Russian mercenaries known as the Wagner Group, though he has certainly tried to shut the journalists down (Novaya Gazeta, October 31, 2017).

When investigative reporters first began looking into the Internet Research Agency—the so-called "troll factory" in St. Petersburg—and its role in influencing the US 2016 presidential election as well as the combat operations of the Wagner Group in Ukraine and Syria (see EDM, March 16, 22, 2017), Prigozhin denied any involvement. Indeed, the money trail linking him to both organizations had been carefully camouflaged. However, the February 2018 indictment produced by the investigation of Special Counsel Robert Mueller has uncovered much more detail about the Internet Research Agency and its conspiracy to defraud the US government. Yet, this "troll farm's" factually proven monthly budget of $1,250,000 is only a fraction of the total costs of employing hundreds of people and paying the rent for its prestigious head office (RBC, December 30, 2017). Prigozhin cannot run this non-profit business as a charity, but his non-transparent business Concord Catering makes for a perfect "roof" to channel money into the Internet Research Agency from sources about which no questions would be asked or answered (Vedomosti, May 19, 2017). Similarly, Prigozhin's business, on its face, would not be able to unilaterally finance the activities of the Wagner Group, which has, according to latest estimates, grown to a private army of 3,600 mercenaries with an annual budget of about $350 million (Republic.ru, February 21). This, then, raises yet another question: Where does the money come from?
Continued on Page 49

This article starring:
ALEXANDER BORTNIKOV
SVR
IGOR KOROBOV
FSB
SERGEI NARYSHKIN
SVR
VLADIMIR PUTIN
GRU
YEVGENY PRIGOZHIN
Wagner Group
Posted by: 3dc || 03/07/2018 00:00 || Comments || Link || E-Mail|| [176 views] Top|| File under:
Europe
Sweden finds Trump was right on immigration, gang violence
[Wash Times] Sweden's prime minister, who criticized President Trump last year for blaming Swedish violence on Muslim refugees, said Tuesday that he's cracking down on immigration and gang violence to make Sweden great again.

At a White House news conference with Mr. Trump at his side, Prime Minister Stefan Löfven spoke of his own Trump-like agenda of implementing tougher laws on immigration and crime, and of spending more money on law enforcement.

"We have our share of domestic challenges, no doubt about that," Mr. Lofven said. "We are dealing with it every day, allocating more resources to the police, more resources to the security police, tougher laws on crime, tougher laws on terrorism."

Not only that, he said Sweden's crackdown on immigration and gangs is working.

"We can see some results now in our three major cities, decrease in shootings because we're attacking the organized crime very tough," the prime minister said. "And we'll keep on doing that. There is no space in Sweden for organized crime. They decrease freedom for ordinary people."
Posted by: Besoeker || 03/07/2018 01:04 || Comments || Link || E-Mail|| [340 views] Top|| File under: Moslem Colonists
Italy's first black senator elected for far-right party
Oh dear. It appears there are shades of grey...

[AlAhram] An Italian man of Nigerian origin, who is the chief immigration

front man

for the far-right League party, has been elected as the country's first black senator.

Tony Iwobi, whose party has been accused of stirring up xenophobia in

Italia

, was elected in the industrial city of Brescia in northern

Italia

-- a major immigration hub.

"It is with great excitement that I can tell you I have been elected senator... A new adventure is about to begin," Iwobi said on Facebook on Tuesday following Sunday's elections.

Born in Gusau in northern Nigeria but living in

Italia

since the 1970s, Iwobi has been a supporter of the League for more than two decades and used the campaign slogan #StopInvasion -- a reference to the more than 690,000 migrants colonists who have landed on Italian shores from North Africa since 2013.

Along with party leader Matteo Salvini, Iwobi has argued that illegal immigration into

Italia

has led to an increase in racism.

"Discrimination begins when there are no rules and the state lets anyone in. Illegality leads directly to violence and a racist response," he said in January.

"The League supports healthy and controlled immigration which can act as a bulwark against racism," he said.



Italia

's general election left the country with a hung parliament in which no single party or coalition commands an overall majority. Political horse-trading is underway as parties bid to form a working coalition government.

The League, led by Matteo Salvini, was the winning party in the right-wing alliance that took the most votes on Sunday but fell short of an overall majority.
Posted by: trailing wife || 03/07/2018 00:00 || Comments || Link || E-Mail|| [205 views] Top|| File under:
India-Pakistan
Jamaat threatens to move SC for Fata reforms
[DAWN] The Jamaat-e-Islami
...The Islamic Society, founded in 1941 in Lahore by Maulana Sayyid Abul Ala Maududi, aka The Great Apostosizer. The Jamaat opposed the independence of Bangladesh but has operated an independent branch there since 1975. It maintains close ties with international Mohammedan groups such as the Moslem Brotherhood. the Taliban, and al-Qaeda. The Jamaat's objectives are the establishment of a pure Islamic state, governed by Sharia law. It is distinguished by its xenophobia, and its opposition to Westernization, capitalism, socialism, secularism, and liberalist social mores...
's Fata chapter has warned it will move the Supreme Court if the Senate further delays the passage of a bill on Fata reforms.

JI Fata chief Sardar Khan told

news hound

s at the Beautiful Downtown Peshawar

...capital of Khyber Pakhtunkhwa administrative and economic hub for the Federally Administered Tribal Areas of Pakistan. Peshawar is situated near the eastern end of the Khyber Pass, convenient to the Pak-Afghan border. Peshawar has evolved into one of Pakistan's most ethnically and linguistically diverse cities, which means lots of gunfire.
Press Club that the delay in the Fata's merger with Khyber-Pakhtunkhwa would further increase the sense of deprivation among the people of tribal areas.

He condemned the 'use of money' in the recent Senate elections and demanded the cancellation of the exercise held for the election of Fata Senators.

Mr Sardar said those who purchased votes would serve own interests and recover the money they spent on their election during their stint as parliamentarians.


Posted by: Fred || 03/07/2018 00:00 || Comments || Link || E-Mail|| [138 views] Top|| File under: Jamaat-e-Islami
Islamabad's military support sought for 'freedom movement' in held Kashmir
[DAWN] A large number of Kashmiri men,

women and kiddies

paraded through the main boulevard of Muzaffarabad on Tuesday, calling upon Islamabad to extend military support to an ongoing struggle in held

Kashmire

against Indian rule.

The rally was organised by the Pasban-e-Hurriyat Jammu

Kashmire

(PHJK), an organization comprising post-1990 migrants colonists from India-held

Kashmire

, to condemn the killing of six youth by Indian troops in held

Kashmire

on Sunday.

At least four people had been

rubbed out

by the Indian army in Shopian over the weekend during an alleged exchange of gunfire with a suspected

bad boy

.

On Monday two more bodies were found, raising the toll to six and triggering widespread protests across the occupied territory.

"The oppressed people of occupied Jammu and

Kashmire

need and seek Pakistain's military support against India," read a banner carried by women at the rally. Alongside them, men carried another, which asked: "Why is the international community silent over the killing of six youth in Shopian?"

"For the last seven decades, Kashmiris have been calling upon the United Nations


...an organization conceived in the belief that we're just one big happy world, with the sort of results you'd expect from such nonsense...


and the international community to resolve their issue and to let them live a peaceful life, but to no avail," said Uzair Ahmed Ghazali, organiser of the event.

He said the Shopian killings "were the latest example of the fact that Indian troops could kill anyone anywhere in held

Kashmire

with impunity."


Posted by: Fred || 03/07/2018 00:00 || Comments || Link || E-Mail|| [124 views] Top|| File under: Govt of Pakistain Proxies
Iraq
NATO chief plans military academies for Iraqi forces
[ARABNEWS] The secretary general of NATO


...the North Atlantic Treaty Organization. A cautionary tale of cost-benefit analysis....


said the alliance plans to step up training of Iraq's armed forces, including by setting up military academies.

Jens Stoltenberg said on Tuesday that the goal of training is to ensure that

ISIS

"is never able to come back in the way we have seen before."

NATO is part of a global alliance that drove

ISIS

from large areas in Syria and Iraq.

After declaring victory over

ISIS

in December, Iraqi officials said they will focus on training the armed forces with the help of NATO and Western nations.

NATO troops staying in Iraq at Baghdad's request, says chief

Baghdad (Iraqinews.com) – NATO chief Jens Stoltenberg has stressed that troops of his military alliance is staying in Iraq at Baghdad's request.

"We are here because Iraq wants us to be here, we are not here without the consent and without an invitation from Iraq," Stoltenberg told AFP on the sidelines of visit to Iraq Monday.

"We should not stay longer than necessary, we will train the trainers as long as necessary to make sure IS (Islamic State) does not reemerge," he said.

Stoltenberg's comments come days after the Iraqi parliament called on the government to draw up a timetable for the withdrawal of foreign troops from the country.

"The Iraqi parliament expresses its gratitude to all countries which have supported Iraq in its fight against Daesh (IS) and calls for the government to draw up a timetable for the withdrawal of foreign troops," it said in a statement.
Posted by: Fred || 03/07/2018 00:00 || Comments || Link || E-Mail|| [175 views] Top|| File under: Govt of Iraq
Israel-Palestine-Jordan
Who is Mahmoud al-Aloul, touted as Abbas's possible heir?
[IsraelTimes] With swirling rumors surrounding the Paleostinian leader's health, focus has turned to his deputy and preferred successor

If reports in various Arab media outlets are true, veteran Fatah leader Mahmoud al-Aloul appears, for now, to be the leading candidate to succeed Paleostinian Authority President the ineffectual Mahmoud Abbas

... a graduate of the prestigious unaccredited Patrice Lumumba University in Moscow with a doctorate in Holocaust Denial...


Ramallah is awash with rumors about the 82-year-old Abbas's health condition.
Continued on Page 49
Posted by: trailing wife || 03/07/2018 00:00 || Comments || Link || E-Mail|| [248 views] Top|| File under: Palestinian Authority
Aide to Palestinian president mocks Trump's peace efforts
[ARABNEWS] US President Donald Trump


...New York real estate developer, described by Dems as illiterate, racist, misogynistic, and what ever other unpleasant descriptions they can think of, elected by the rest of us as 45th President of the United States...


's hard-line approach to the Paleostinians is similar to herding cows for slaughter, a top Paleostinian official said Tuesday.

The comments came a day after the US leader welcomed Israeli Prime Minister Benjamin Netanyahu to Washington and ahead of the expected launch of Trump's plan for Israeli-Paleostinian peace.

"Today what is happening with us is what you call in the United States a cattle shoot trap," Mohammad Shtayyeh, an adviser to President the ineffectual Mahmoud Abbas

... a graduate of the prestigious unaccredited Patrice Lumumba University in Moscow with a doctorate in Holocaust Denial...


, told journalists in the West Bank city of Ramallah.

"They bring the cattle in a yard with one single exit, with a man on a horse and a whip. And they keep pushing the cow into the trap. By the time every single cow gets through, it is shot in the head with an electric gun, then goes in a belt to the slaughtering house, then we eat it as hamburger.

"With the Paleostinians, what is happening is exactly the same."

He listed off a number of controversial Trump decisions, including December's recognition of Jerusalem as Israel's capital and his freezing of tens of millions in dollars in funding for the UN agency for Paleostinian refugees, as evidence of a systematic attempt to squeeze them.

Both the Paleostinians and Israel see Jerusalem as their capital and the US decision to move its Israeli embassy there prompted the Paleostinians to say the White House could no longer be the primary mediator between the two sides.

On Monday during a meeting with Netanyahu, Trump said he might attend the opening of the embassy in May.

Despite the poor relations with the Paleostinians, the White House is still expected to present a proposal for Israeli-Paleostinian peace in the coming weeks.

"The Paleostinians, I think, are wanting to come back to the table very badly," Trump said as he sat alongside Netanyahu at the White House.

"If they don't, you don't have peace. And that's a possibility also."
Posted by: Fred || 03/07/2018 00:00 || Comments || Link || E-Mail|| [170 views] Top|| File under: Palestinian Authority
Netanyahu says Saudi to open airspace to India-Israel flights
[DAWN] Israeli Prime Minister Benjamin Netanyahu said Soddy Arabia


...a kingdom taking up the bulk of the Arabian peninsula. Its primary economic activity involves exporting oil and soaking Islamic rubes on the annual hajj pilgrimage. The country supports a large number of princes in whatcha might call princely splendor. When the oil runs out the rest of the world is going to kick sand in the Soddy national face...


has agreed to allow Air India to use its airspace in flights to and from Israel in what could indicate a warming of ties.

But Air India said on Tuesday that while it had issued such a request, the regulator had yet to give it a positive answer.

The new Israel-India route was announced by Indian Prime Minister Narendra Modi during his visit to Israel in July.

In his January reciprocal visit to India, Netanyahu implied the route could pass over Saudi Arabia, which beyond significantly shortening flight time would be a public indication of a warming of ties with Israel.

Saudi Arabia and Israel have no official diplomatic ties, like much of the Arab world. Riyadh has consistently kept mum on Israeli hints of covert ties with the kingdom.


Posted by: Fred || 03/07/2018 00:00 || Comments || Link || E-Mail|| [116 views] Top|| File under: Govt of Saudi Arabia
Olde Tyme Religion
Azerbaijan Seeks to Enhance Military Cooperation With Iran
[TheJamestownFoundation] Iranian Defense Minister Amir Hatami visited Azerbaijan, on February 21, to discuss the expansion of military cooperation (technical, medical, educational, joint defense industry), regional stability, as well as Caspian security (Mod.gov.az, Mdi.gov.az, February 21). Hatami expressed Iran's interest in increasing Azerbaijan's military power and in sharing military experience. He hoped to sign new agreements and finalize previous deals (1news.az, February 21; Irna.ir, February 21, 22; Mehrnews.com, February 22). Reportedly, the two parties agreed on the joint manufacture of new high-tech military equipment (Ifpnews.com, February 21).

The current intensification of Iranian-Azerbaijan military cooperation coincides with a reinforced military dialogue between Azerbaijan and Saudi Arabia. Shortly before Iranian Defense Minister Hatami's visit to Baku, representatives of the Saudi defense ministry traveled to Azerbaijan to discuss military cooperation (technical, exercises, education and defense industry). This was a follow-up visit to Minister Hasanov's official trip (April 2017) to Saudi Arabia, where he discussed similar topics with his hosts, including counter-terrorism issues (Mod.gov.az, April 5, 2017, February 5, 6, 8, 2018; Mdi.gov.az, February 8).

Azerbaijan's warming military ties with Iran have raised eyebrows, particularly in light of the former's close military cooperation with Israel. Yet, as a secular Muslim country, Azerbaijan, tries to play a constructive role across the Islamic World. The expert community usually portrayed Azerbaijan's relations with Israel or the US as a possible anti-Iranian alliance. However, Farhad Mammadov, the director of the Center for Strategic Studies in Azerbaijan, argues that considering Azerbaijan's complicated and unstable neighborhood, Baku "does not make its bilateral relations dependent on third countries," which allows it "to cooperate with states that do not have relations with each other" (Valdaiclub.com, February 2017, p.12). By upgrading and diversifying its military ties and arms purchases with different partners, Azerbaijan demonstrates a multi-vector approach that seeks to outflank Armenia's possible diplomatic activities there.
Posted by: 3dc || 03/07/2018 00:00 || Comments || Link || E-Mail|| [140 views] Top|| File under:
Southeast Asia
Philippines on alert for attack by pro-Daesh militants
[ARABNEWS] Philippine security forces are keeping a close watch on all major cities, including Manila, amid reports that

gunnies

from a pro-

ISIS

alliance behind last year's Marawi siege are planning another attack, a military

front man

said on Tuesday.

The alert comes as the government acknowledges that although the military suppressed the rebellion by

ISIS

-inspired Maute

gunnies

and liberated Marawi City after nearly five months of fighting last year, the threat of insurgency remains.

In a press briefing, Brig. Gen. Bienvenido Datuin,

front man

for the Armed Forces of the Philippines, said that there was still a possibility of increased terrorist activity on Mindanao island in the southern Philippines.

He said that all reports of activities of

myrmidon

groups in the country were being taken very seriously.

"We have complete and continuous monitoring by the Coast Guard, the Armed Forces of the Philippines, and the Philippine National Police. And of course, we have the trilateral and bilateral conventions and protocols and agreements with other countries, so we are doing continuous aerial and coastal monitoring," Datuin said.

The army statement came in the wake of reports that remnants of the Maute group who escaped before the military retook Marawi City last October are "regrouping, retraining and recruiting for another attack."

Lt. Gen. Rolando Bautista, the Philippines Army chief, earlier said that

gunnies

who had escaped the battle in Marawi with huge sums of cash looted from homes were using the funds to recruit new members and re-arm, and to possibly stage similar attacks.

"The recruitment continues, meaning when there is recruitment there is still a possibility that they will besiege another city, not necessarily Marawi City. That is a big possibility," he told

news hound

s.

On Monday, Maj. Ronald Suscano,

front man

for the Army's 1st Infantry Division, said the Maute remnants broke into smaller groups, with some slipping into the capital Manila to carry out bombings.

During the weekend, joint military and police teams placed in durance vile
... anything you say can and will be used against you, whether you say it or not...
Abdul Nasser Lomondot, a sub-leader of the Maute Group in Manila. Lomondot was reportedly involved in violent activities perpetrated by the

myrmidon

group, including in the planning of Marawi siege. He was arrested with fellow Maute member Rizasalam Lomondot.

In February, authorities also arrested Fehmi Lassoued, alias John Rasheed Lassoned, an Egyptian who is said to be a high-ranking member of

ISIS

. Lassoued was arrested after police and military intelligence teams raided an apartment in Manila.

"Anything is possible," said Datuin, adding that the government security forces were closely monitoring all city and urban areas to thwart

myrmidon

attacks, especially during the Holy Week. "We have a standing order to prevent terroristic acts from happening in these critical days," he said.

The US last week described the Maute Group and the Islamic State
...formerly ISIS or ISIL, depending on your preference. Before that al-Qaeda in Iraq, as shaped by Abu Musab Zarqawi. They're very devout, committing every atrocity they can find in the Koran and inventing a few more. They fling Allah around with every other sentence, but to hear the pols talk they're not really Moslems....
in the Philippines (ISP) as globally designated terrorist organizations.
Posted by: Fred || 03/07/2018 00:00 || Comments || Link || E-Mail|| [137 views] Top|| File under: Islamic State
Who's in the News
28
[untagged]
9
Islamic State
6
Moslem Colonists
4
Arab Spring
4
Taliban
3
Govt of Syria
3
Sublime Porte
2
Antifa
2
Govt of Saudi Arabia
2
Palestinian Authority
2
Govt of Pakistain Proxies
1
Govt of Pakistan
1
Commies
1
Hefajat-e-Islam
1
Govt of Iraq
1
Houthis
1
Jamaat-e-Islami
Bookmark
E-Mail Me
The Classics
The O Club
Rantburg Store
The Bloids
The Never-ending Story
Thugburg
RSS Links
Gulf War I
The Way We Were
Bio
Merry-Go-Blog
Hair Through the Ages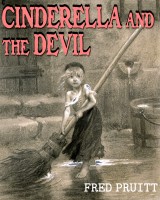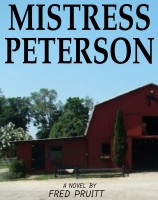 On Sale now!


A multi-volume chronology and reference guide set detailing three years of the Mexican Drug War between 2010 and 2012.

Rantburg.com and borderlandbeat.com correspondent and author Chris Covert presents his first non-fiction work detailing the drug and gang related violence in Mexico.

Chris gives us Mexican press dispatches of drug and gang war violence over three years, presented in a multi volume set intended to chronicle the death, violence and mayhem which has dominated Mexico for six years.
Click here for more information


Meet the Mods
In no particular order...


Steve White
Seafarious
Pappy
lotp
Scooter McGruder
john frum
tu3031
badanov
sherry
ryuge
GolfBravoUSMC
Bright Pebbles
trailing wife
Gloria
Fred
Besoeker
Glenmore
Frank G
3dc
Skidmark
Alaska Paul



Better than the average link...



Rantburg was assembled from recycled algorithms in the United States of America. No trees were destroyed in the production of this weblog. We did hurt some, though. Sorry.
54.89.187.28